People in the United Kingdom looking to be at Walt Disney World on its 50th anniversary won't be able to use 7- or 14-day tickets to be there.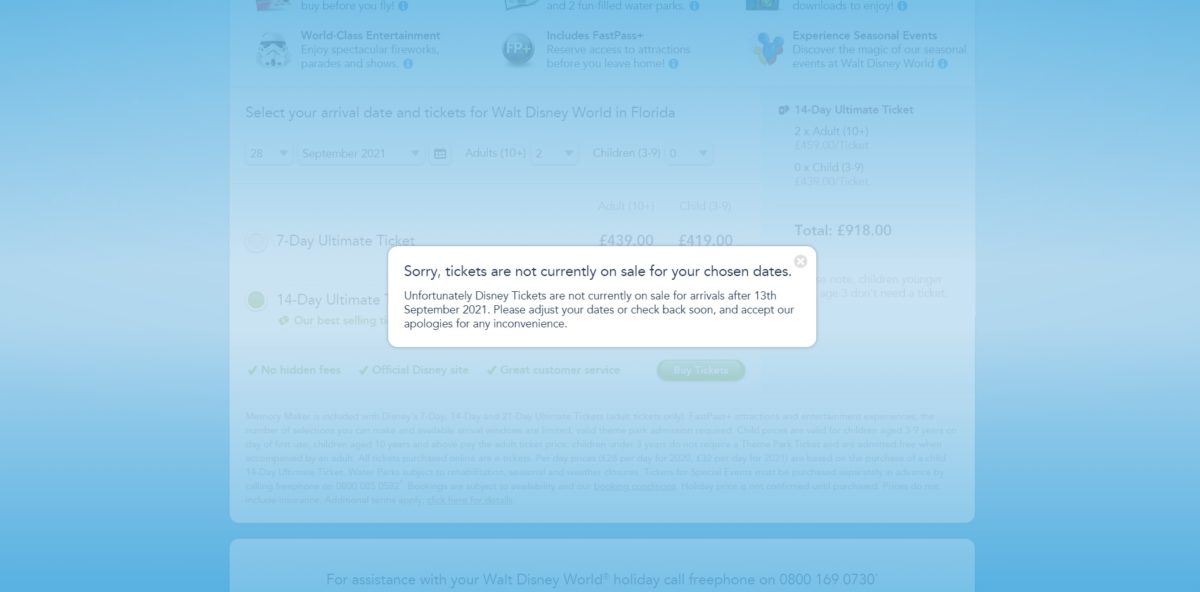 When trying to buy the tickets on the Walt Disney Travel Company's UK website, guests are met with a message saying that tickets are not currently available for arrivals beyond September 13th, 2021. Disney has supposedly told UK-based travel agents that these tickets will not be made available following that date. If guests were to purchase the UK and Ireland-exclusive 14-day ticket beginning on the 13th, the final day of use would be the 26th, still days ahead of the official 50th on October 1st.
This news comes ahead of the parks' reopening following their months-long closure from the COVID-19 pandemic. Multi-day tickets that were set to expire during the closure have been automatically extended until September 26th, 2021, the same date as the 14-day tickets. Disney has also allegedly told some internationally-based travel agents that the theme park reservation system that's being put in place beginning next month will continue into 2021.
Keep reading WDWNT for continuing coverage of this ongoing story.