Today's been a big day for Walt Disney World, not just because all four of their theme parks have finally reopened to the public, but because major plans are shifting for EPCOT as critical decisions are made for the park's interrupted reimagining. So far, we've learned that the planned Spaceship Earth refurbishment, as well as the announced Mary Poppins-inspired attraction in World Showcase, have been officially postponed. Now, it seems another major project is also being reworked, namely the park's new Festival Center, in "World Celebration", part of the redesigned neighborhoods of the park.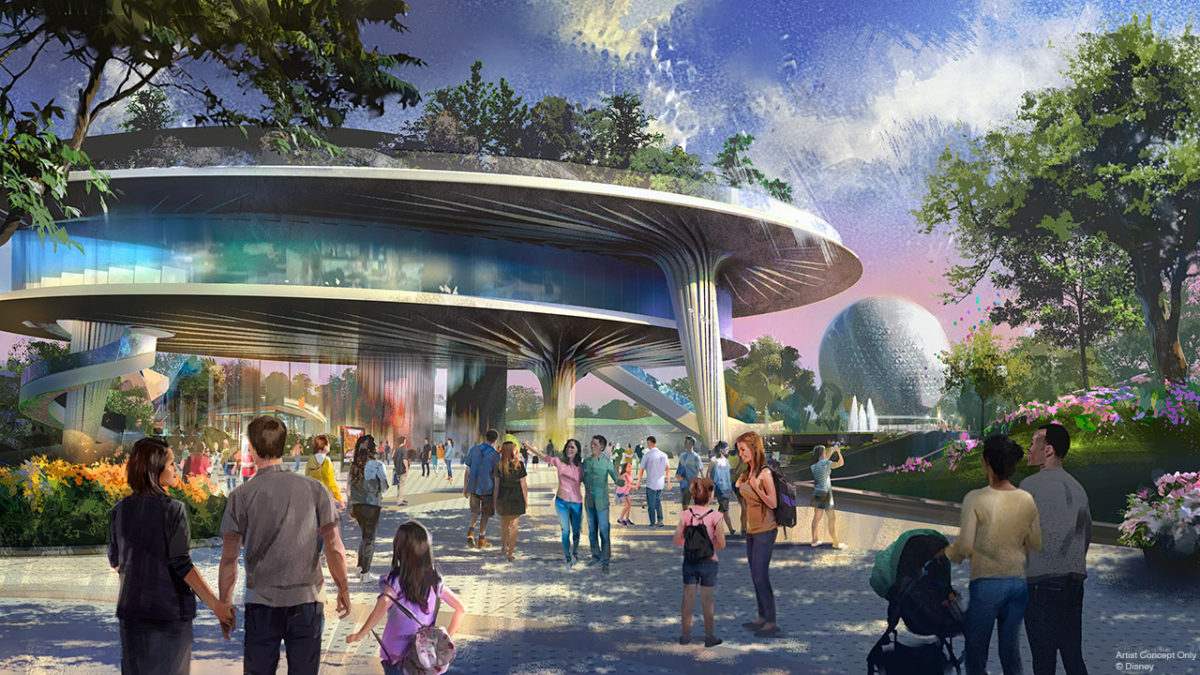 Initially, Disney Parks announced the new pavilion as a massive, three-level structure for various events and festivals:
This new pavilion will be the perfect place for live events, and the home base for Epcot's signature festivals. It will provide a stunning elevated view of the entire park and an ideal spot to witness Epcot's nighttime spectacular. This beautiful three-level structure will have one of the most remarkable architectural designs at any Disney park, featuring a plaza level, a middle expo level, and a park that sits in the sky on the top level.
Walt Disney World has announced that work will resume on the new neighborhood of World Celebration, which will bring new dining, retail, and entertainment to the center of the park. However, Disney has now stated that it will be taking a different approach to the previously-announced festival location.
What exactly this "different approach" entails is unknown, but given decreased spending and lowered revenue as the parks begin the first phase of reopening, it may well be that the scale of the project will be downsized. It's also worth noting that the maquette of the multi-story Festival Center has also been removed, among other elements from the Spaceship Earth: Our Shared Story and Cherry Tree Lane projects at the EPCOT Experience. Given the timing of these announcements, it's unlikely that it was "just" to allow for social distancing within the already-expansive Odyssey pavilion.