Recently, we've been dipping into our archives of vintage park materials for a look back into Disney park history! Get to know It's a Small World's longest-running sponsor with this 70's Bank of America souvenir brochure from Disneyland.
Note: This article will detail the brochure page by page, but WIGS Members will have access to download a full-resolution PDF of the entire thing. Head on over to Patreon.com/wdwnt to join WIGS, the WDWNT Inner Globe Society, for as little as $2 a month and unlock access to great content like this, and much more!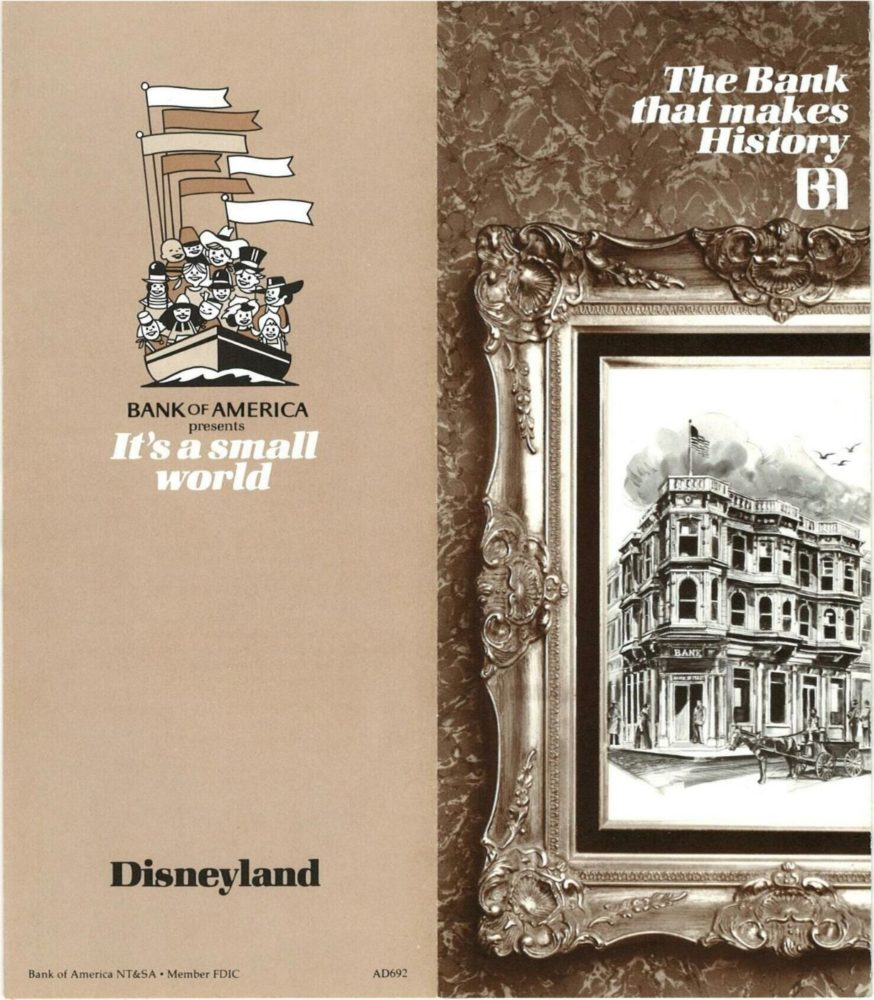 While the brochure does feature artwork for the attraction on the back cover, it's strictly focused on Bank of America, which operated a branch on Main Street, U.S.A. from the park's opening day on July 17th, 1955 to July 28th, 1993, which featured an exhibit that covered most of the history in this brochure.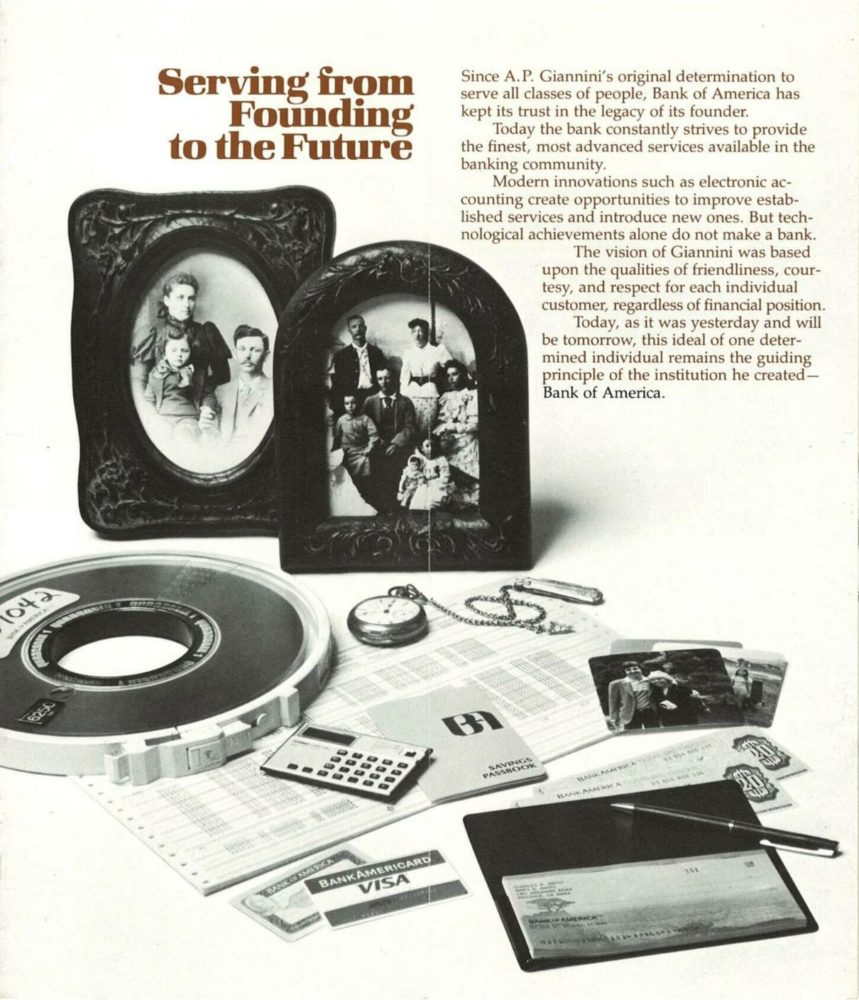 This spread focuses on the bank's commitment to "modern innovations" and "the qualities of friendliness, courtesy, and respect for each individual customer, regardless of financial position."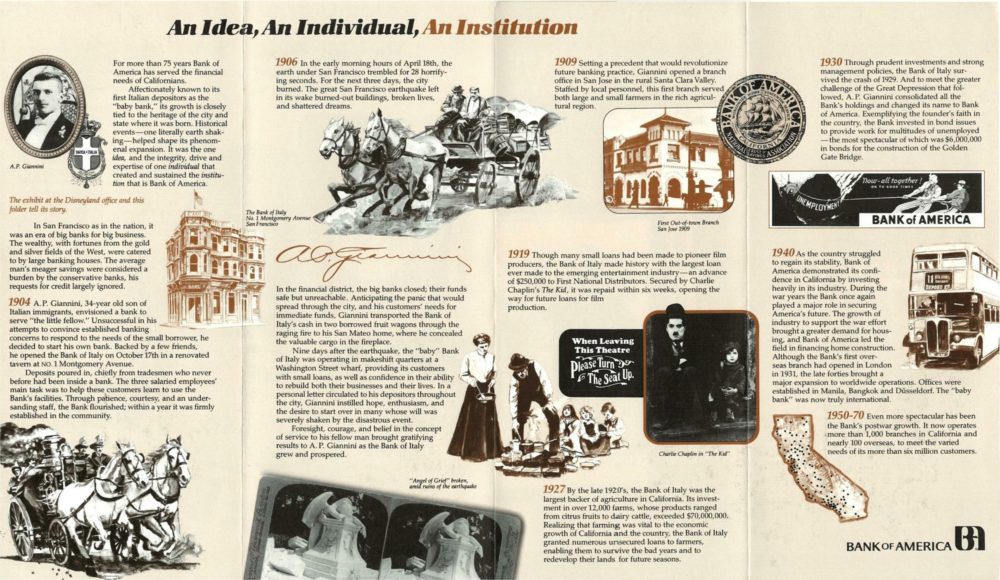 The interior shows a timeline of developments in the bank's history from its founding as Bank of Italy in San Francisco in 1904 to 1970, with major moments including helping out during the San Francisco Earthquake of 1906, loaning Charlie Chaplin the money to help him make the landmark silent film The Kid in 1919, renaming the bank during the Great Depression to Bank of America in 1930, and major international expansion in the 1940s.
Bank of America's Disney connections run deep, as Walt Disney relied on them for funding in the 1930s, with them providing the money to help Walt complete Snow White and the Seven Dwarfs. The bank would sponsor It's a Small World when it came to Disneyland in 1966 through 1992.
Keep reading WDWNT and Disneyland News Today for more looks back into Disneyland history!
MORE:
Find Adventure in Disneyland's Past With This 1957 Tom Sawyer Island Map
See the Beginning of the Disneyland Resort (and a Bit of WESTCOT Center) With this Early '90s Draft Environmental Impact Report
VIDEO: Take a Virtual Ride on "it's a small world" From Disney Parks Around the World