Annual Passholders looking to join the Resistance on the weekends are now looking at a fairly-booked Disney Park Pass Availability calendar, with no reservations available at Disney's Hollywood Studios on Saturdays or Sundays through October 3.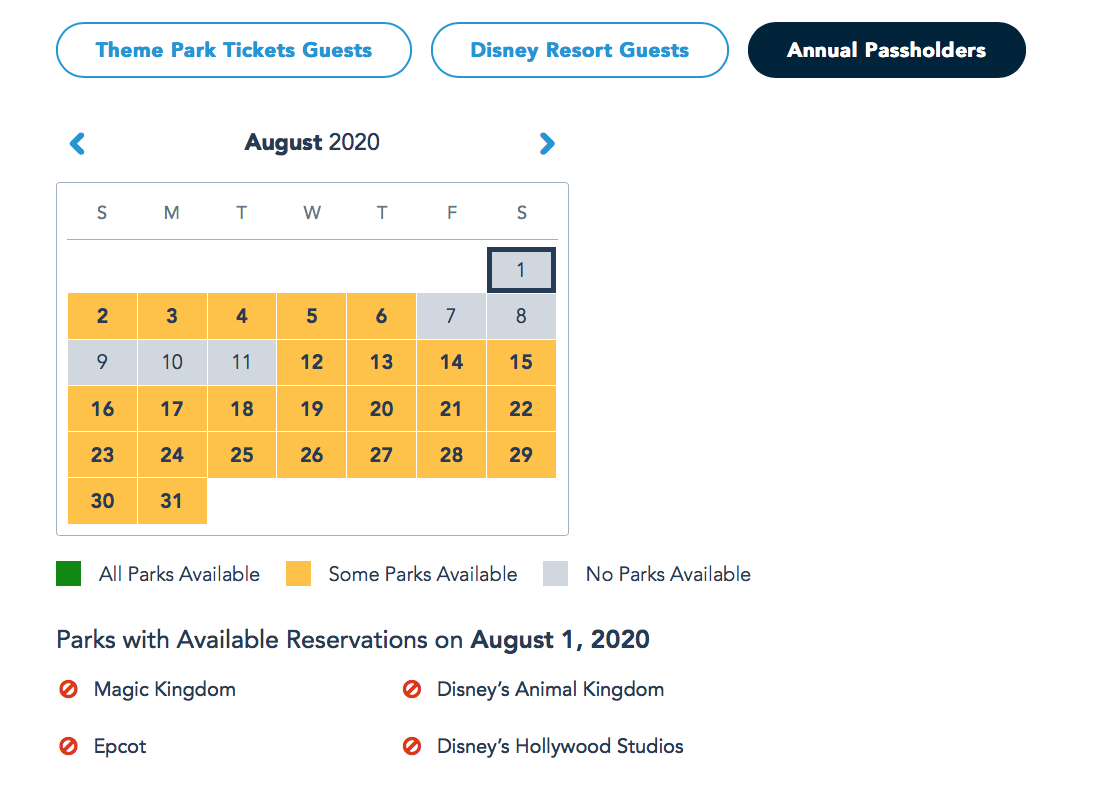 Currently, all of August at Disney's Hollywood Studios is booked up for Annual Passholders. If you're planning on driving or flying in from out of town, your best bet at gaining access to the park is by booking a Walt Disney World Resort hotel room, which will gain you access to full availability throughout the month for all four parks. (That, or you could buy a separate ticket and use that value towards renewing your Annual Pass at a later date—but there are a few limitations to that method that you may want to read up on first.)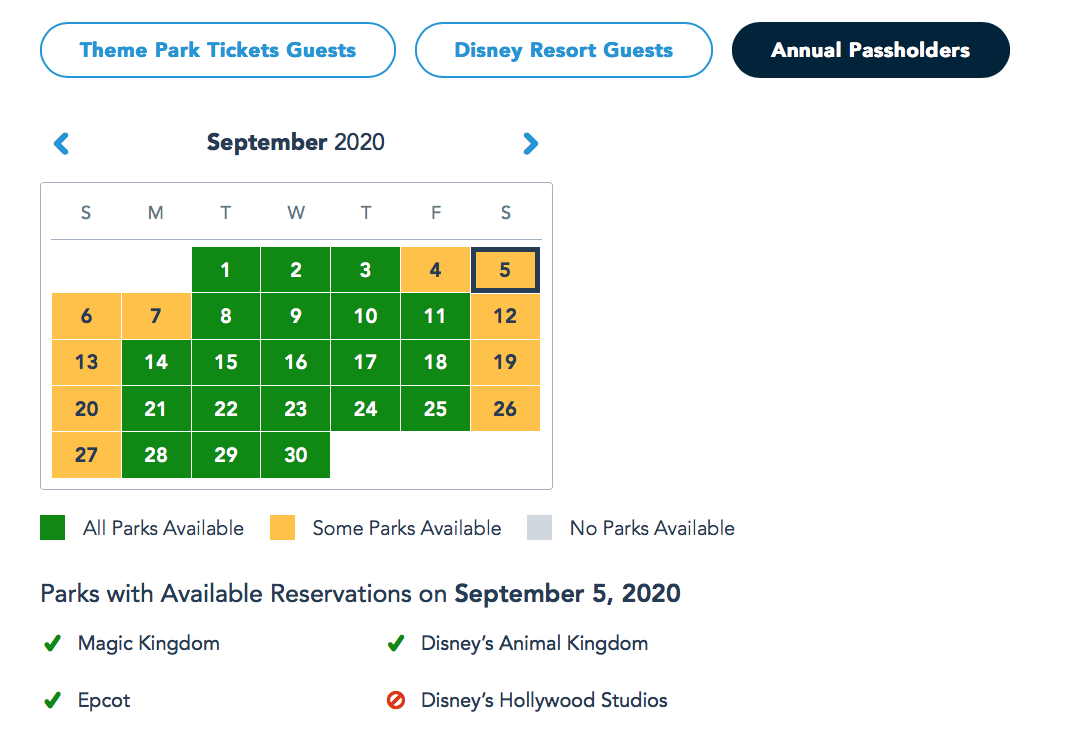 Once we get into September, there's still some availability through the week, but once again, all weekends at Disney's Hollywood Studios are now gone for the time being, with even Friday, September 4 and Monday, September 7 already showing no availability at Disney's Hollywood Studios.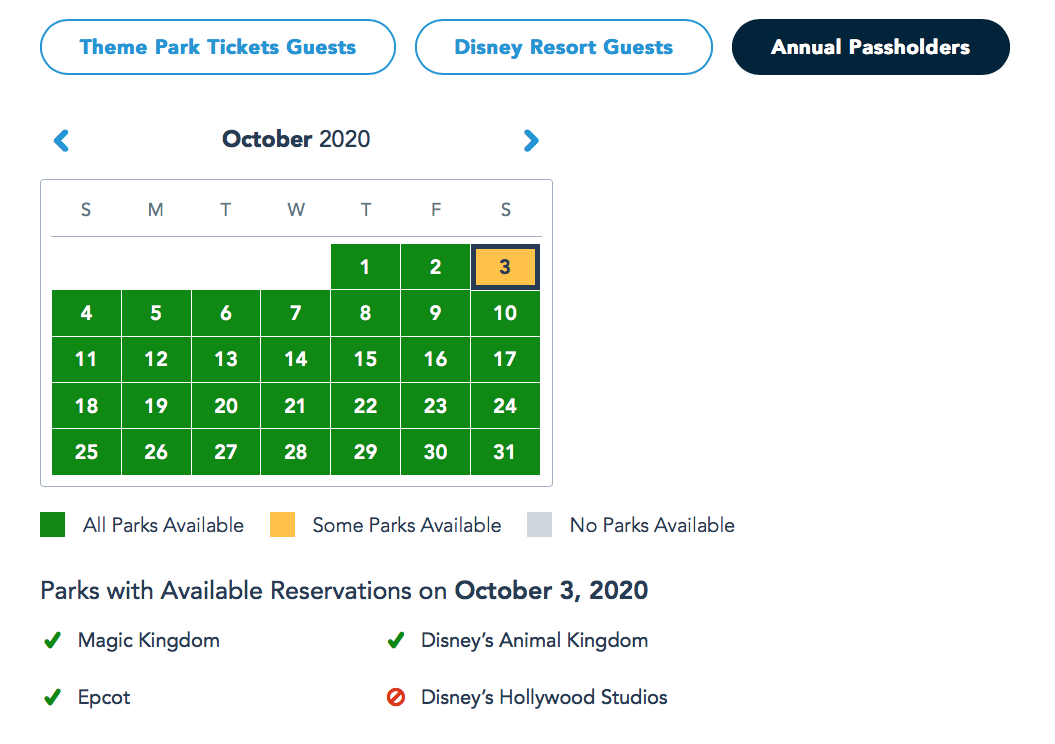 And now for the kicker. That's right, reservations for Annual Passholders at Disney's Hollywood Studios have already begun to run out in October, starting with Saturday, October 3 (which also happens to be my birthday.)
Do note that all this can change moving forward, as we've already seen Disney quietly open up additional availability at the park for Annual Passholders at the very last minute. Availability can also change with any cancellations, although that would take a bit of determination with how often you'd have to check the calendar. To check for Disney Park Pass availability, you can take a look at the calendar here.
Since the start of the Disney Park Pass Reservation system, Disney's Hollywood Studios has proved to be the park in highest demand, with dates for Annual Passholders booked up well in advance. If you're looking to make reservations, you can check out our step-by-step guide here.
Featured Image: (C) Matthew Cooper Photography – www.thetimethespace.com