Welcome to the final day of the long Fourth of July weekend at Disney Springs! As we'll soon see, crowds came out in full force on this warm summer day, though that didn't stop us from finding great updates and new items. Let's head in and see what's going on.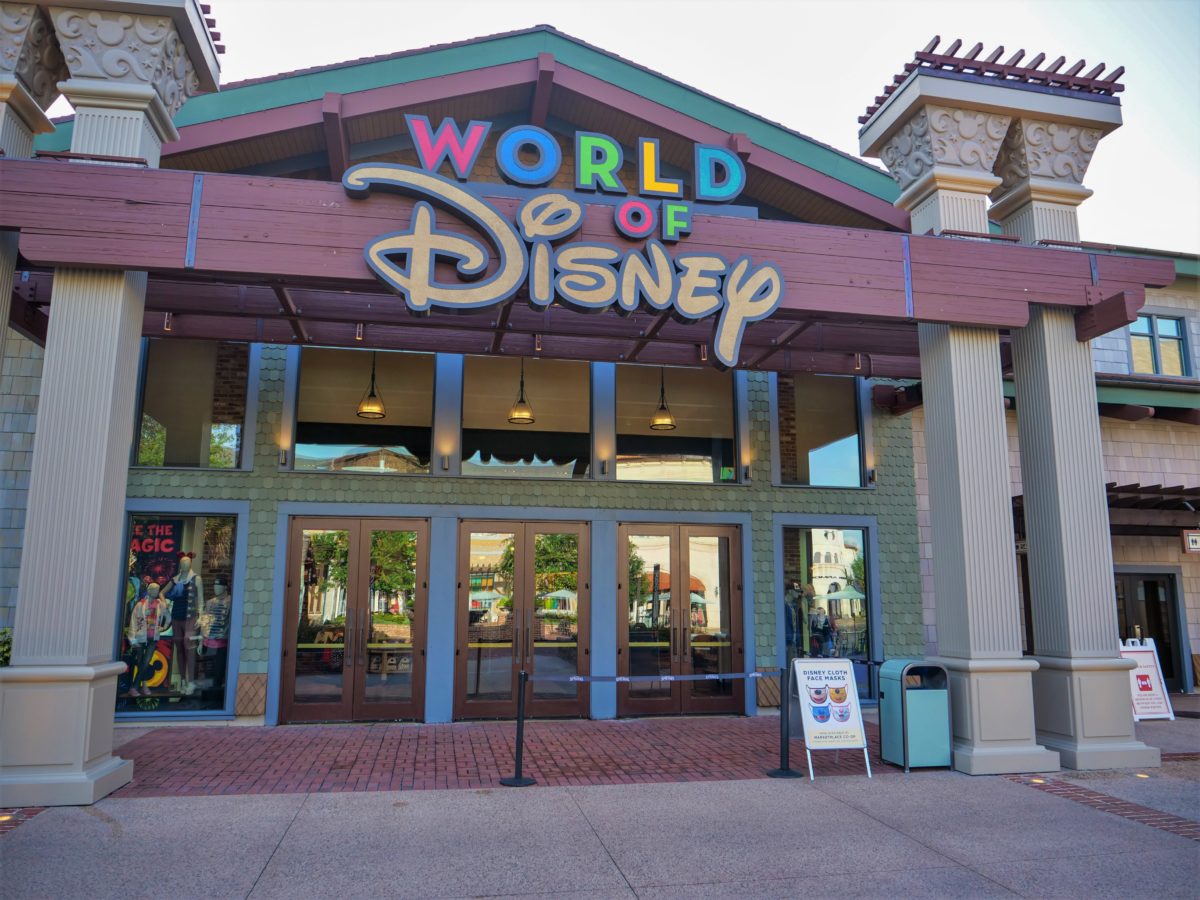 Things started out much like they have the past month or so – Disney Springs was mostly empty, quiet, and easy to navigate.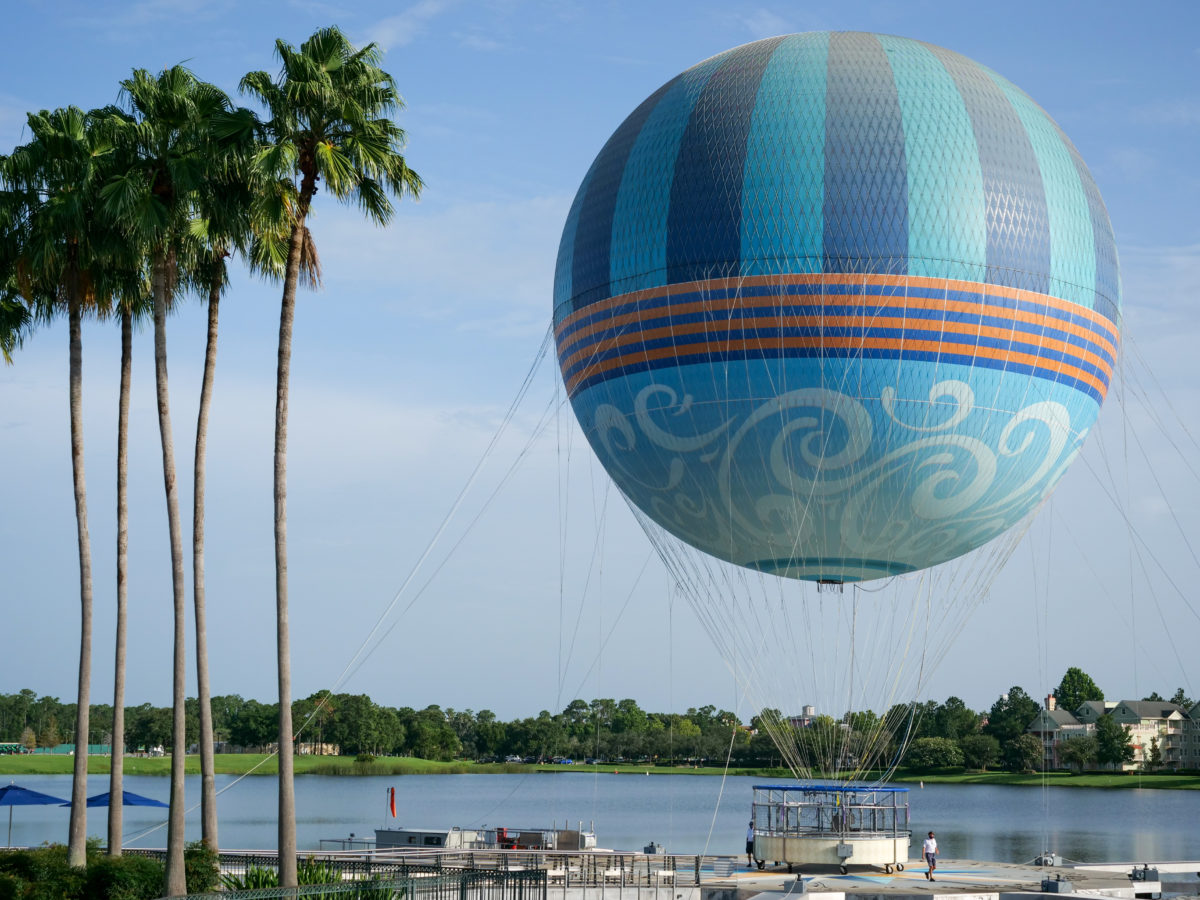 Similarly, the Aerophile hot air balloon was prepped and ready to welcome guests. This, as we'll see later, would also change.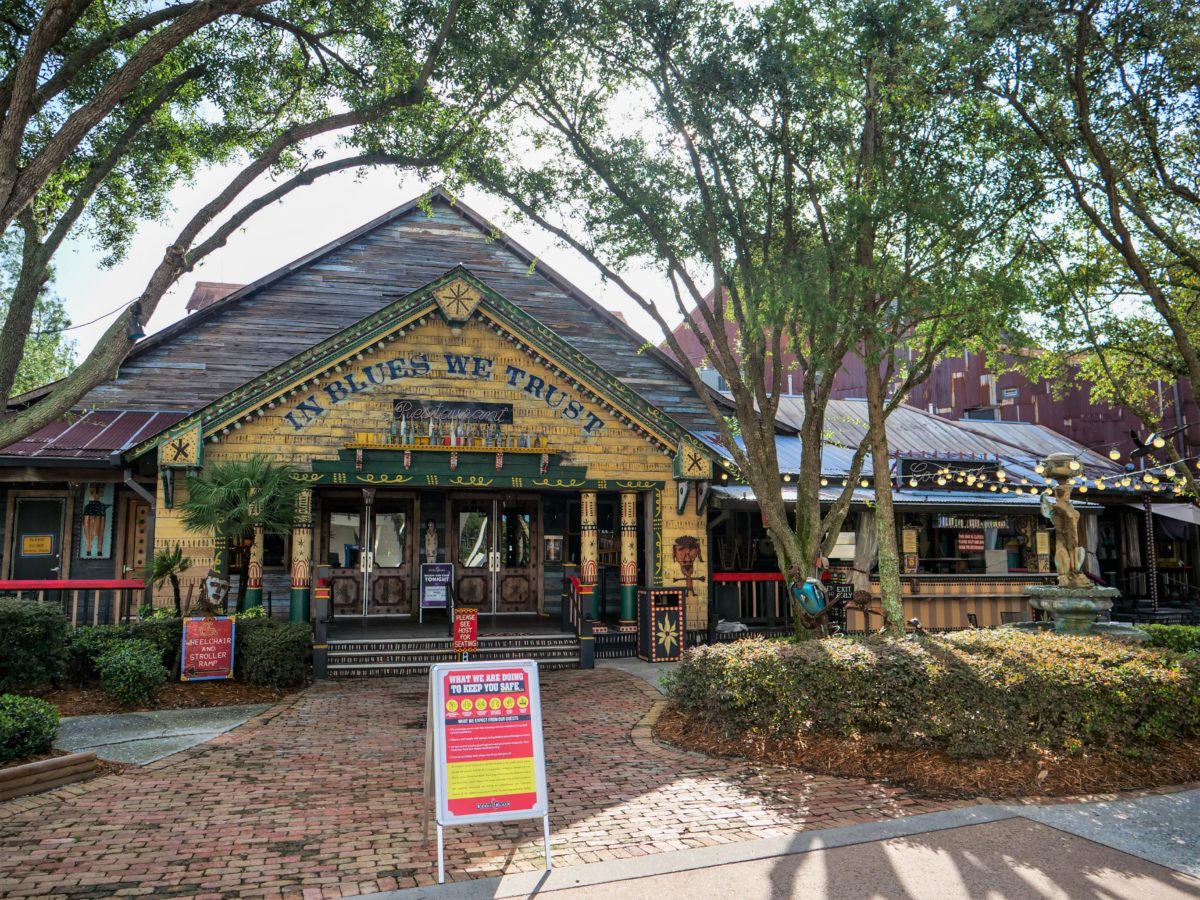 Naturally, House of Blues Restaurant & Bar was essentially abandoned in the early hours.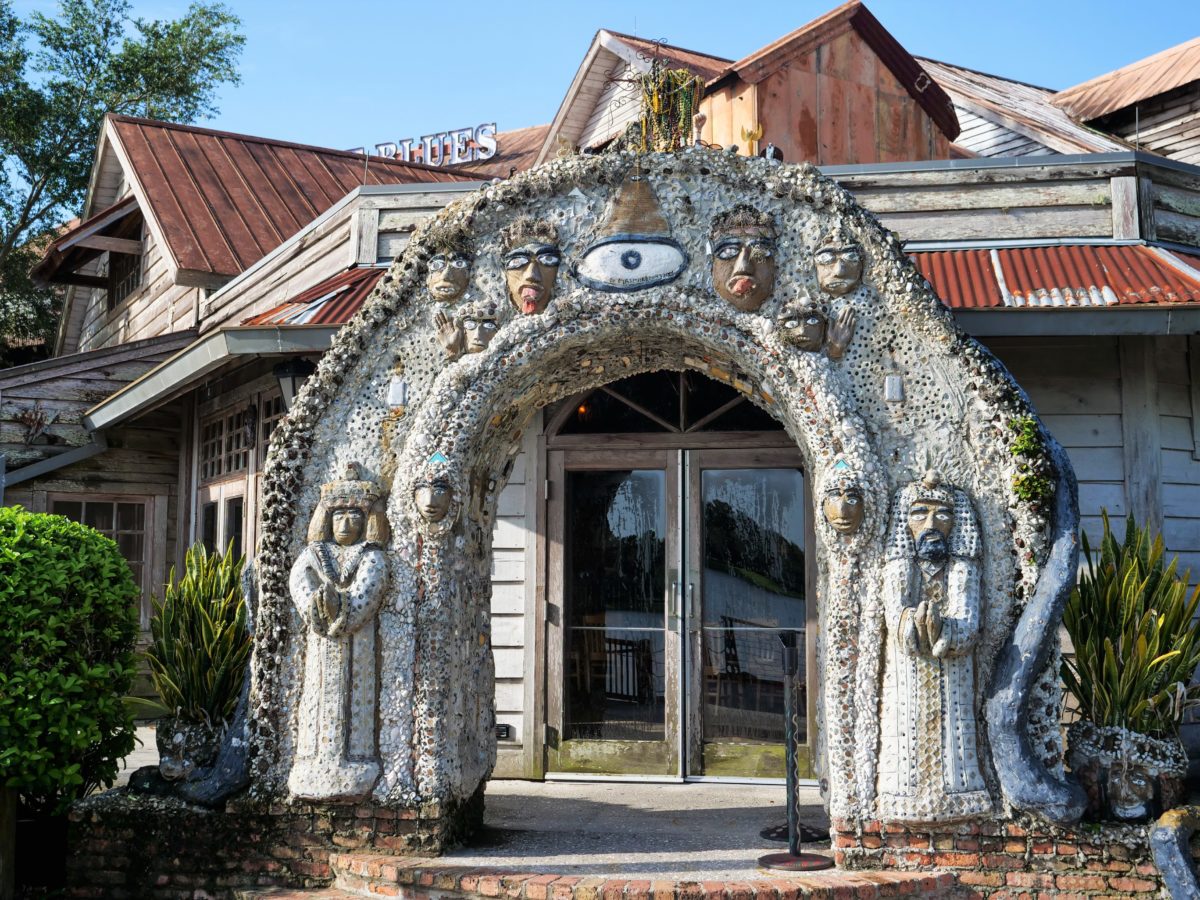 While it's easy to miss (simply because most people don't walk to this side of the building), House of Blues has quite an interesting archway facing the West Side water taxi dock.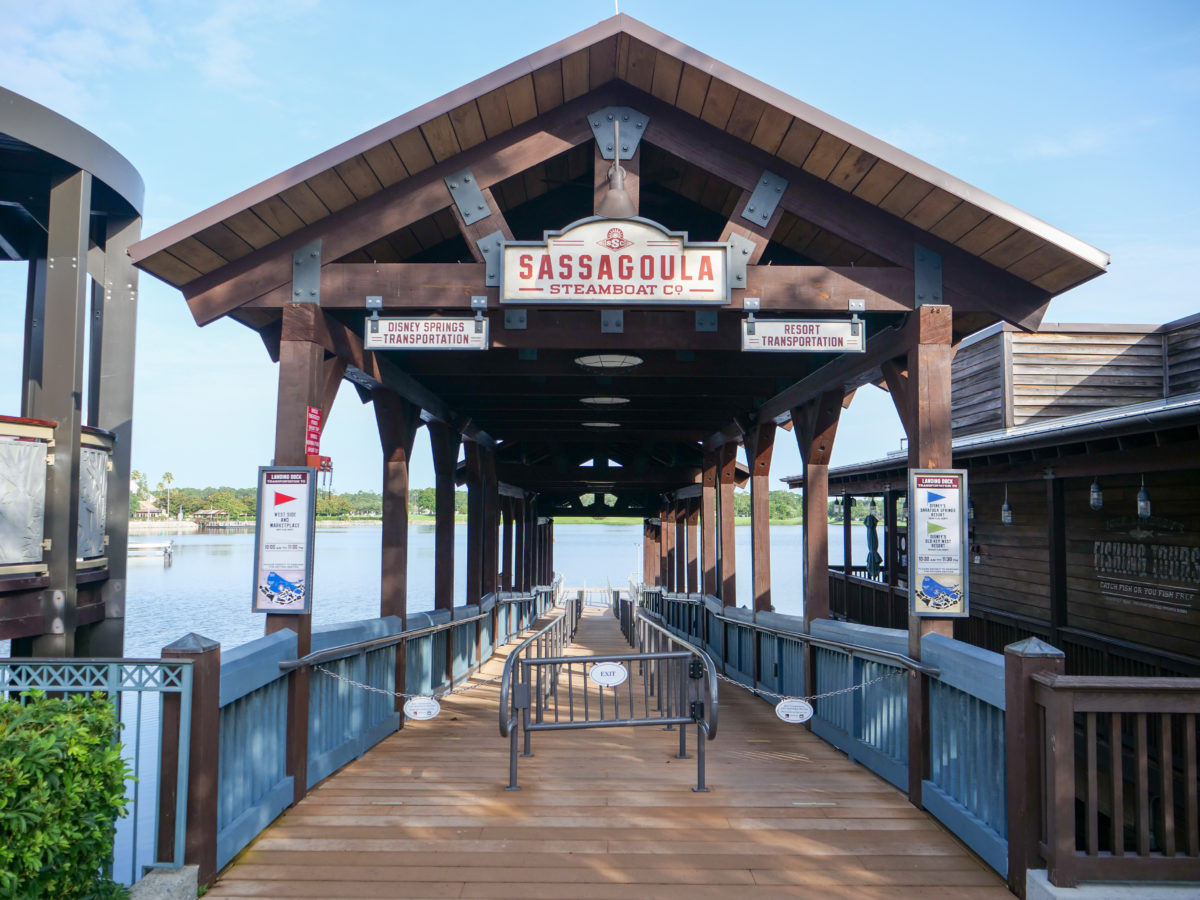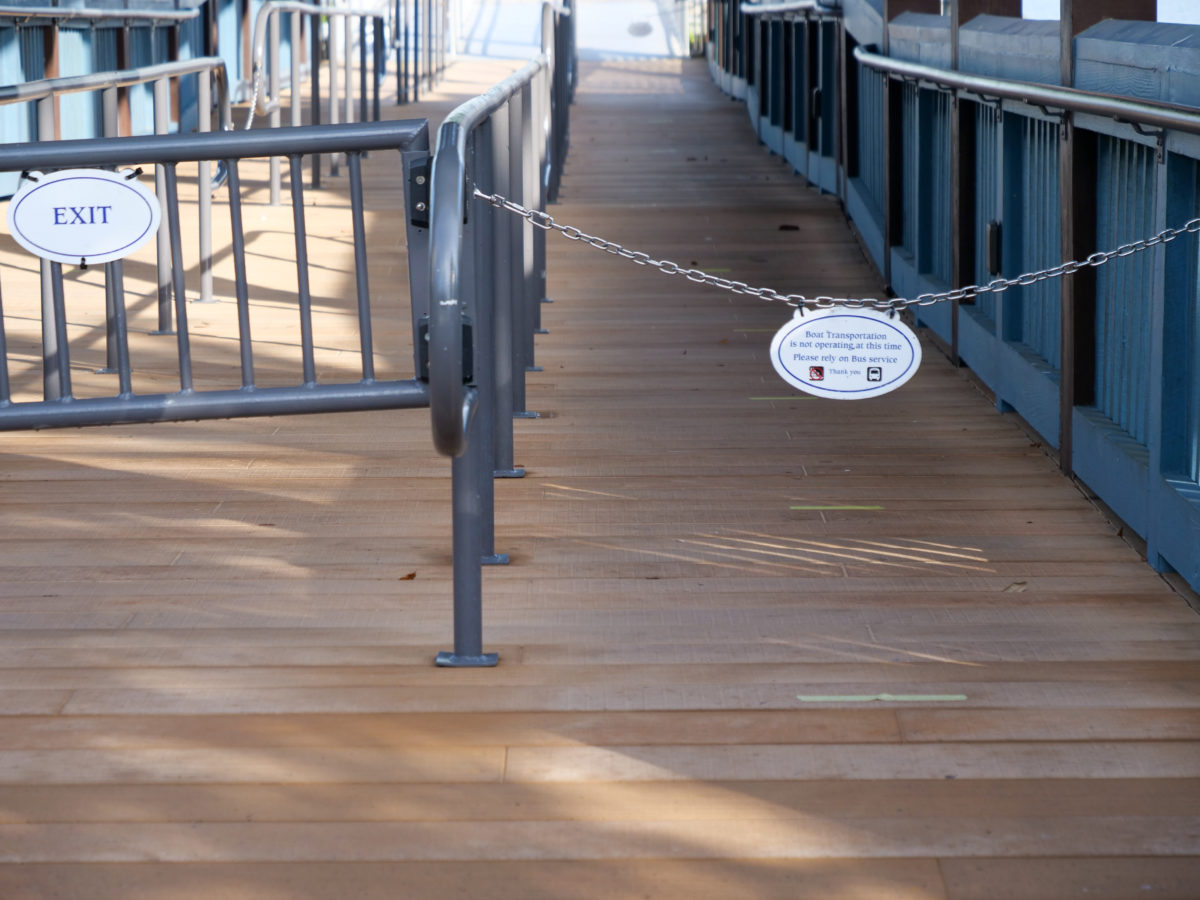 Speaking of water taxi docks, they were also quiet, which is to be expected since the most recent Walt Disney World transportation update had no solid date for their return to service. The lack of permanent physical distancing markers certainly supports that.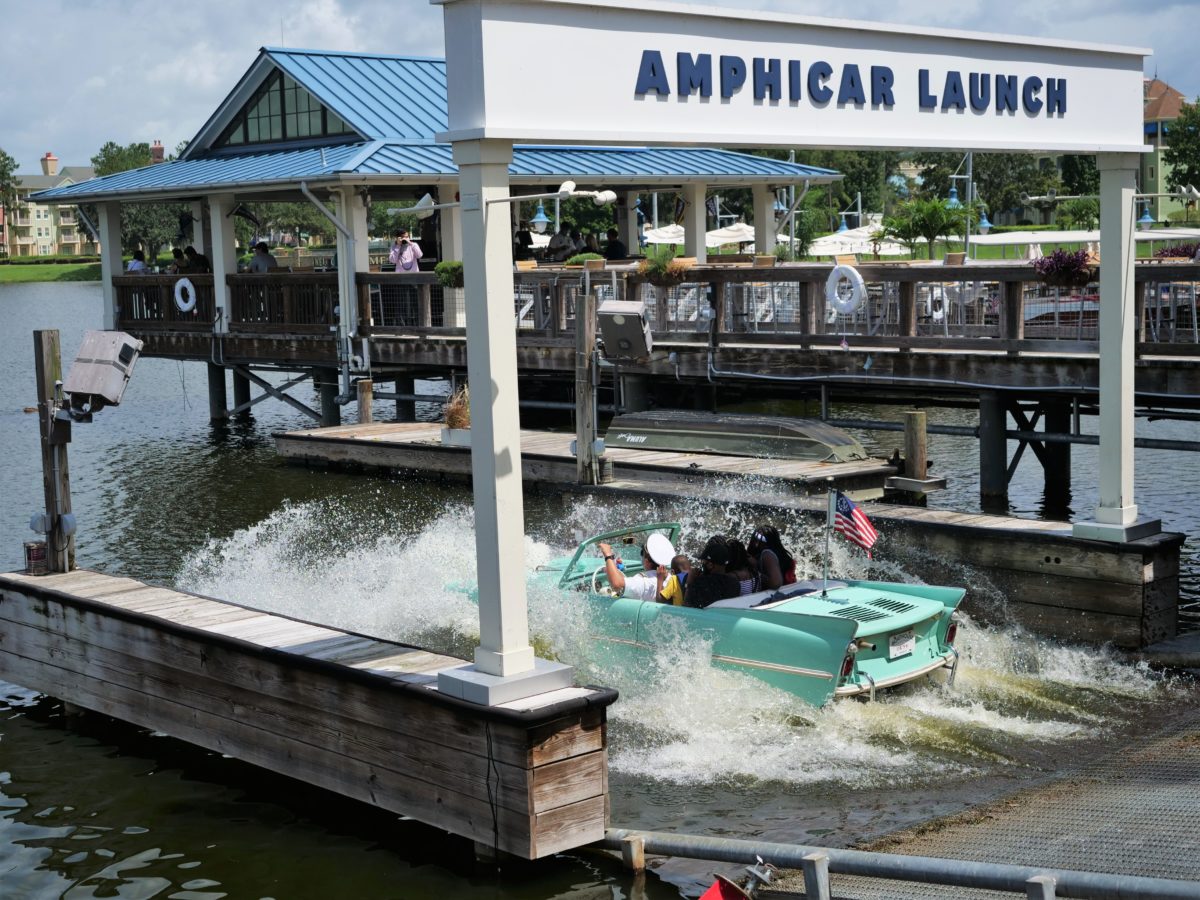 Correction – most watercraft will not be immediately returning to service. The Amphicars at The Boathouse have been moving guests for over a month now.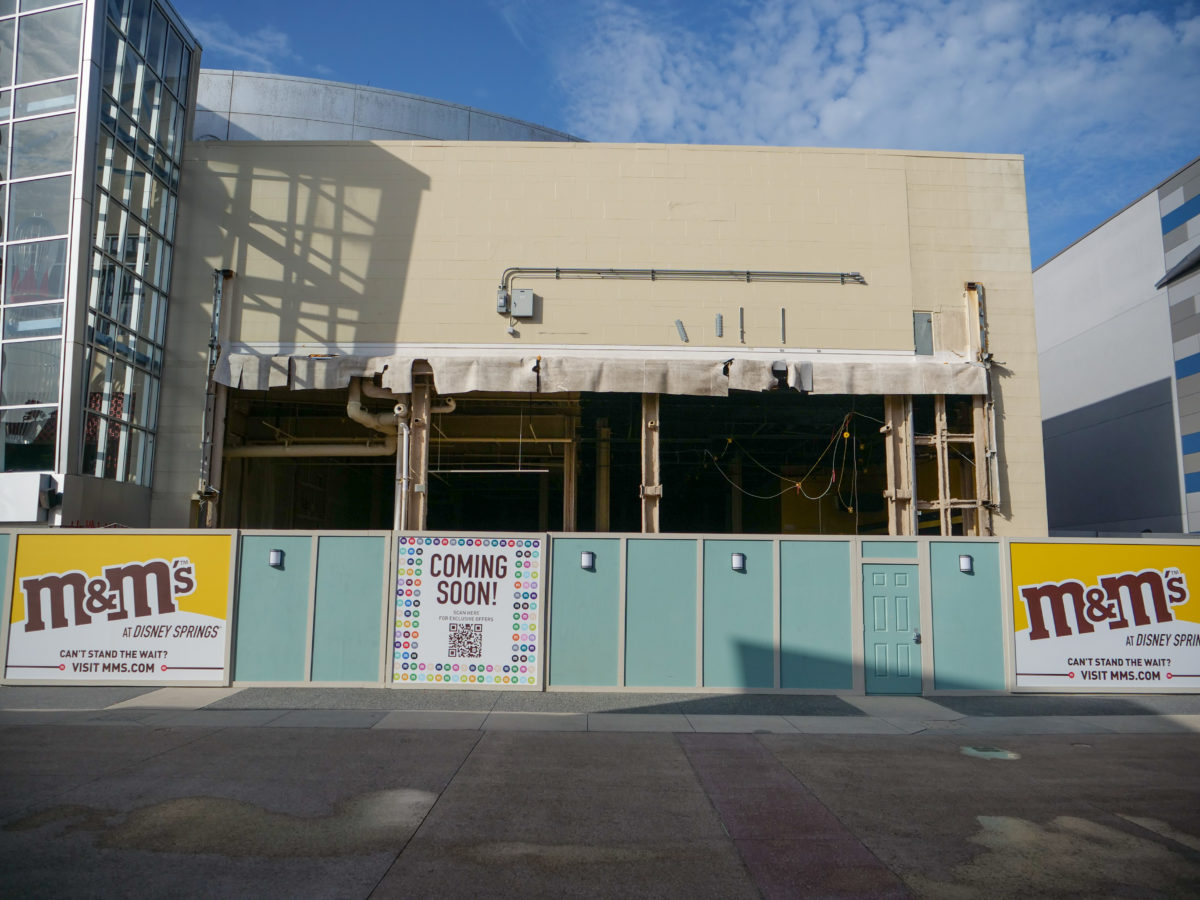 Things were also pretty calm and quiet with construction projects, and it seems most crews took the weekend off.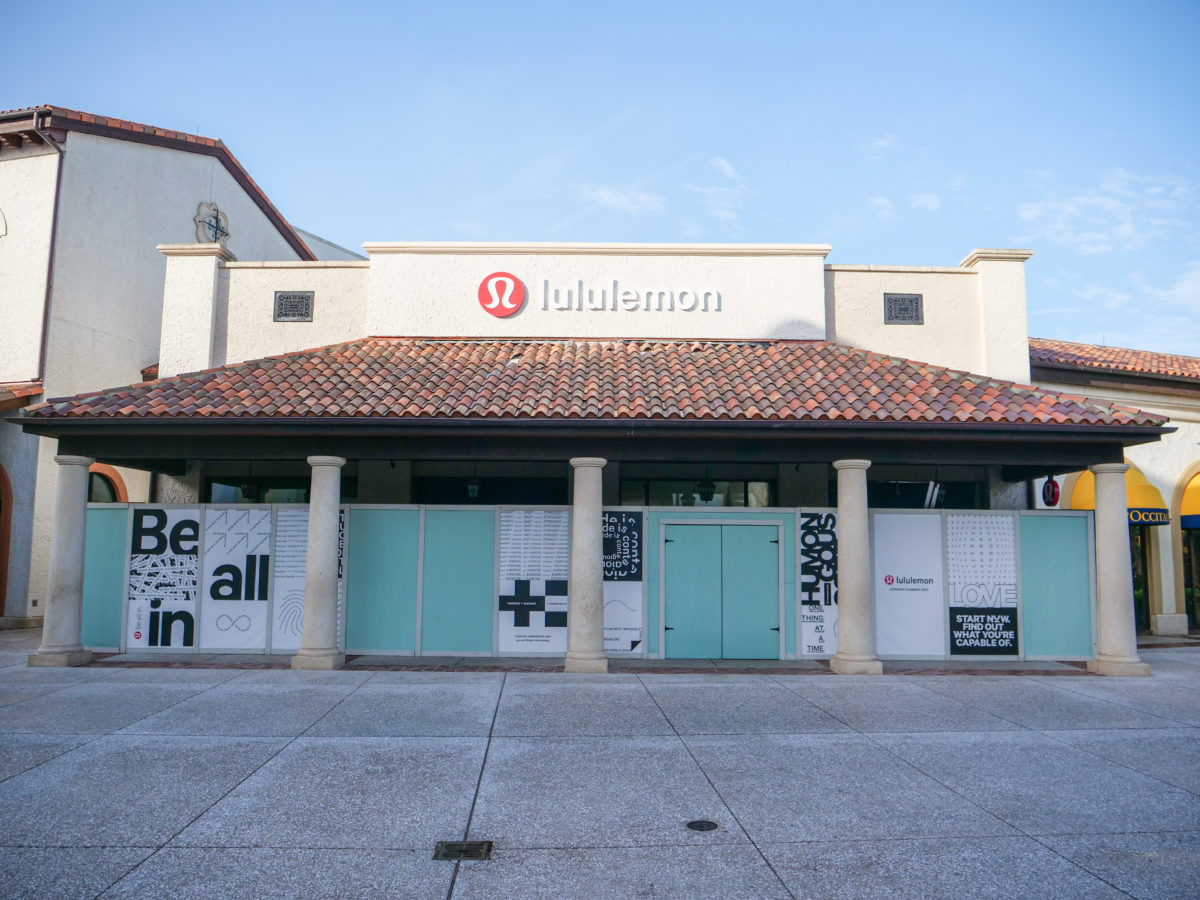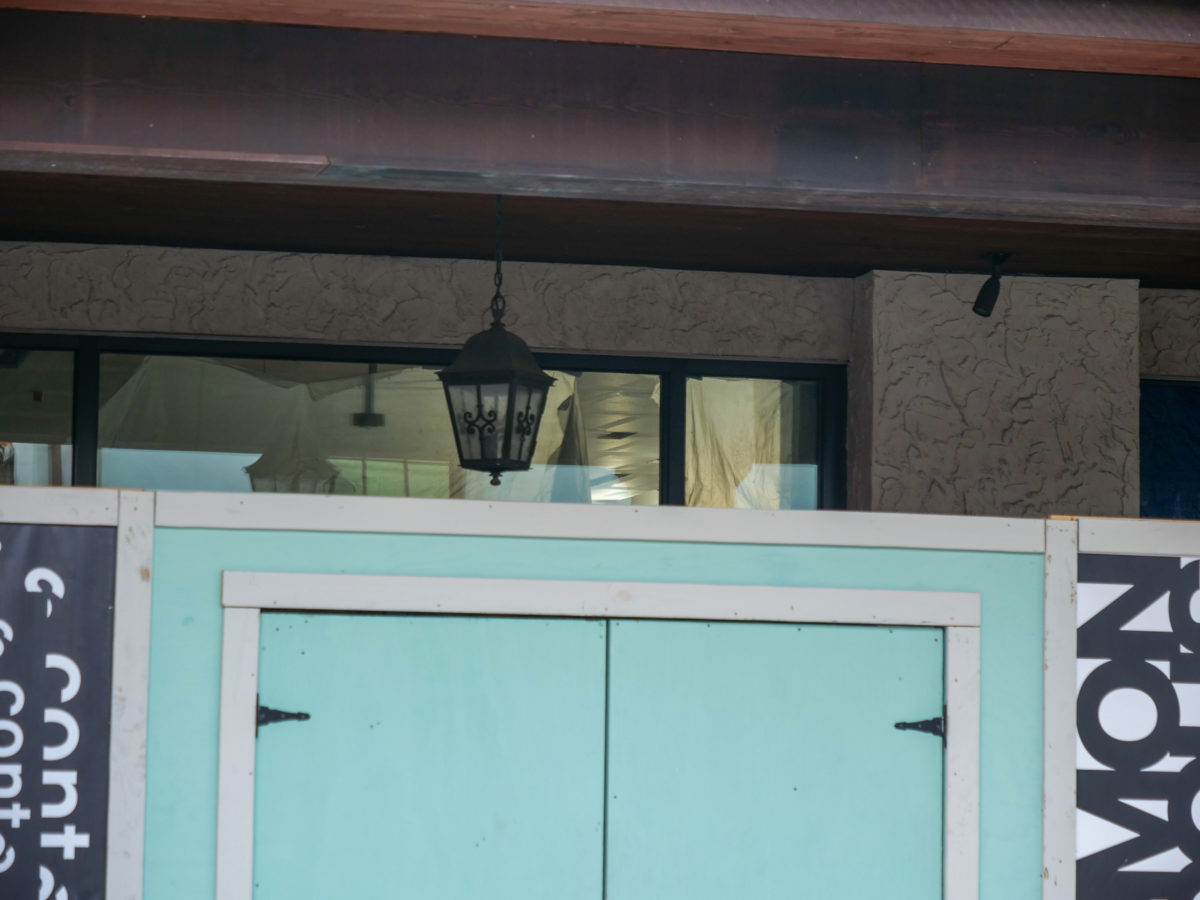 Though lululemon has made progress (there's a ceiling now), that work site was also silent today.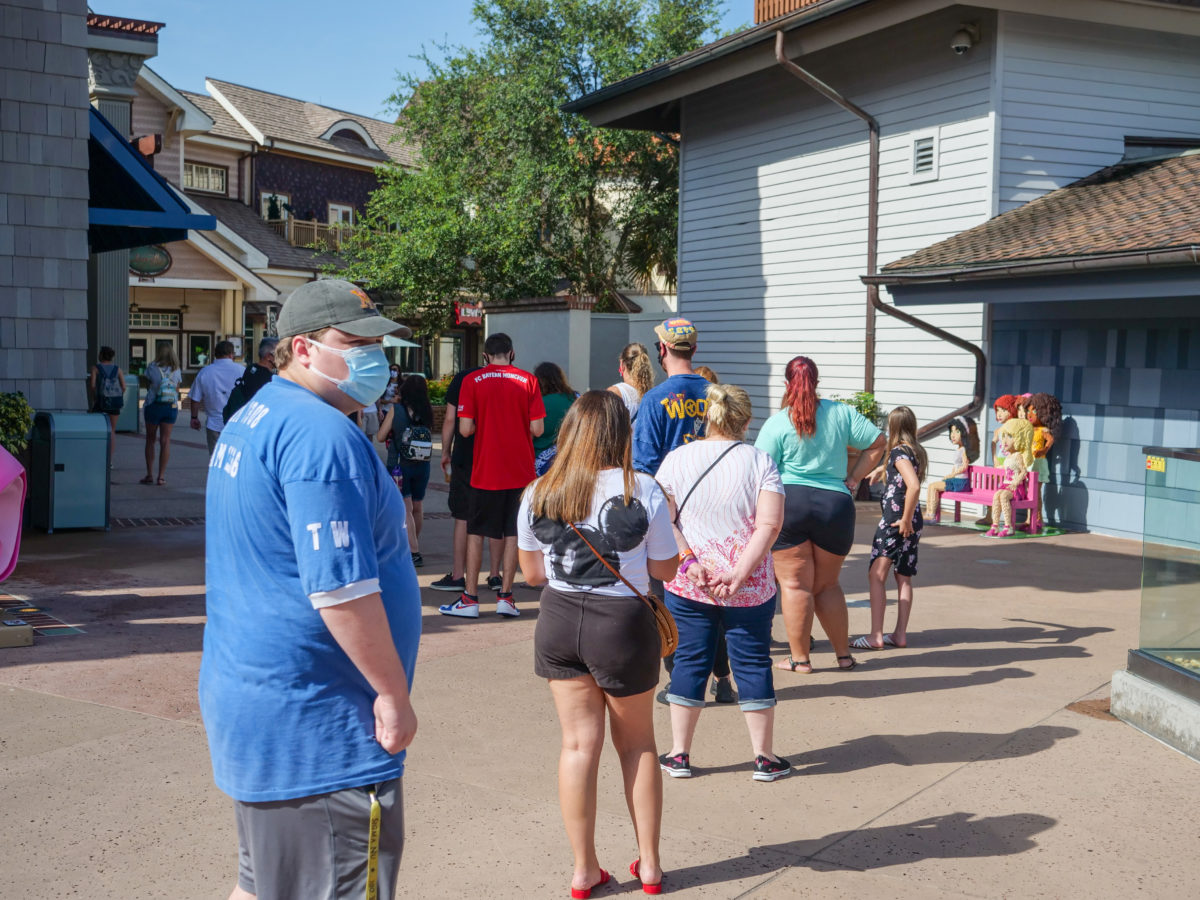 This is the point in our story where that calm, quiet morning comes to a screeching halt. The opening line for World of Disney was longer than we've seen it in quite some time. It's worth noting that today marked the start of the limited-time 50% off discount for Walt Disney World Cast Members, which probably contributed to the unusually large crowds.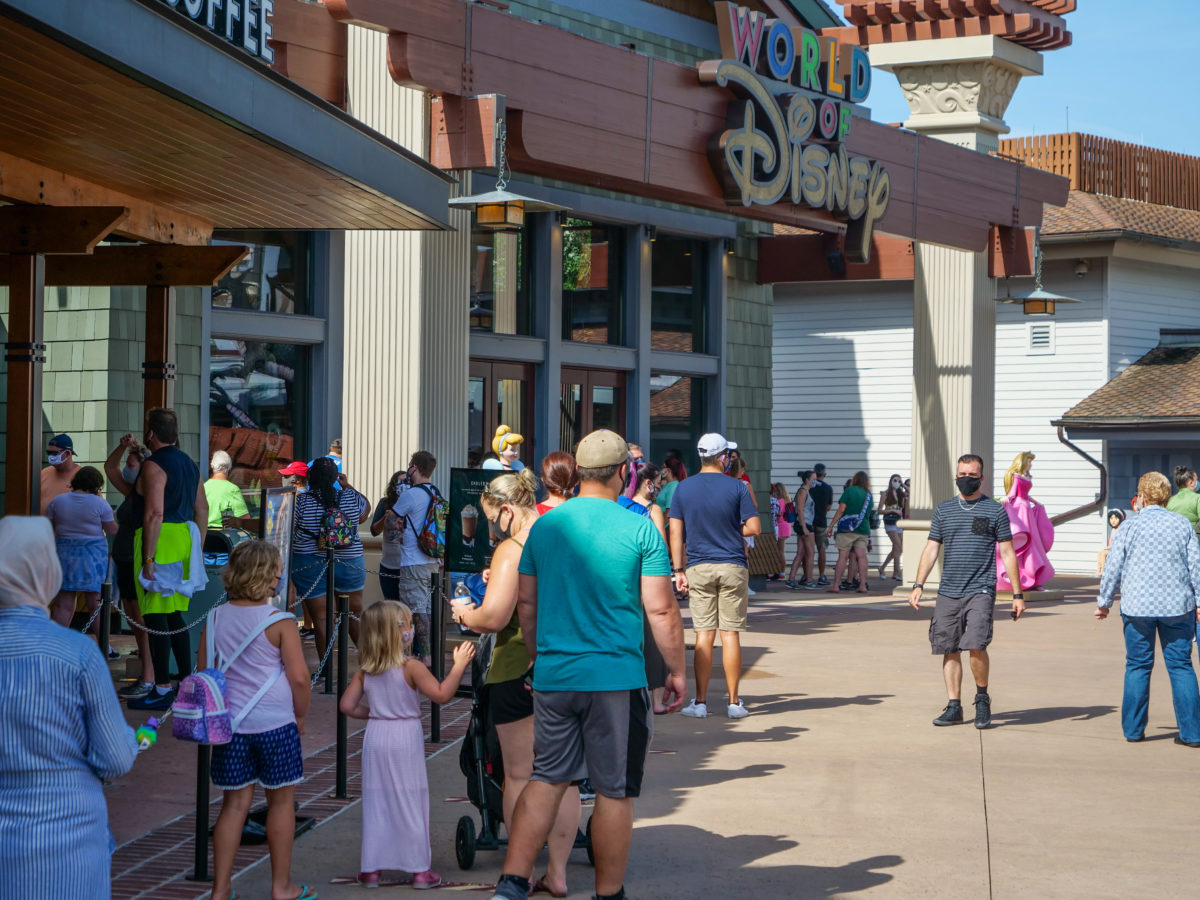 Just before 10:00 am, the line stretched around the building and well past the Starbucks. Management attempted to keep the line spaced out and not blocking guests who were not part of the line, but they had no solution to avoid those issues.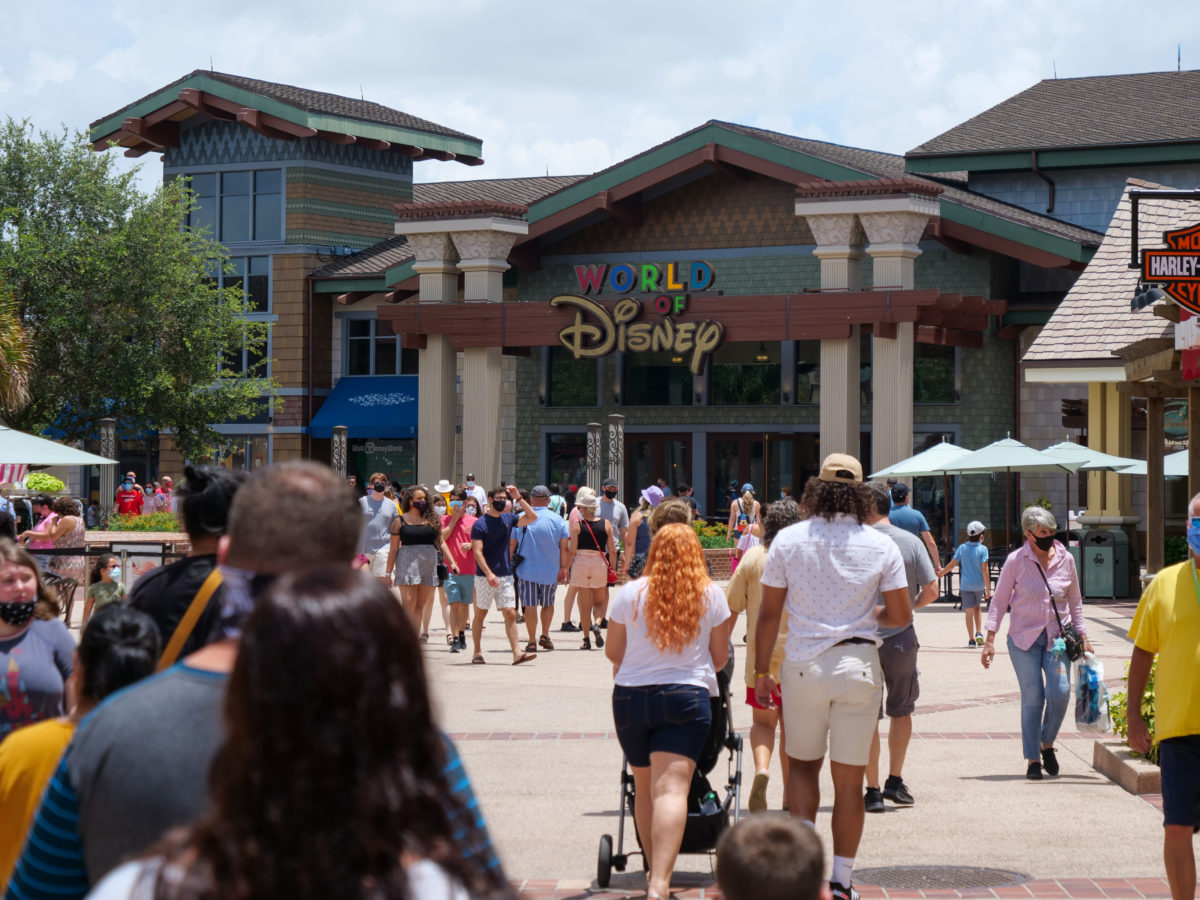 Later in the morning, foot traffic certainly picked up but it wasn't quite to the level it would reach in the afternoon.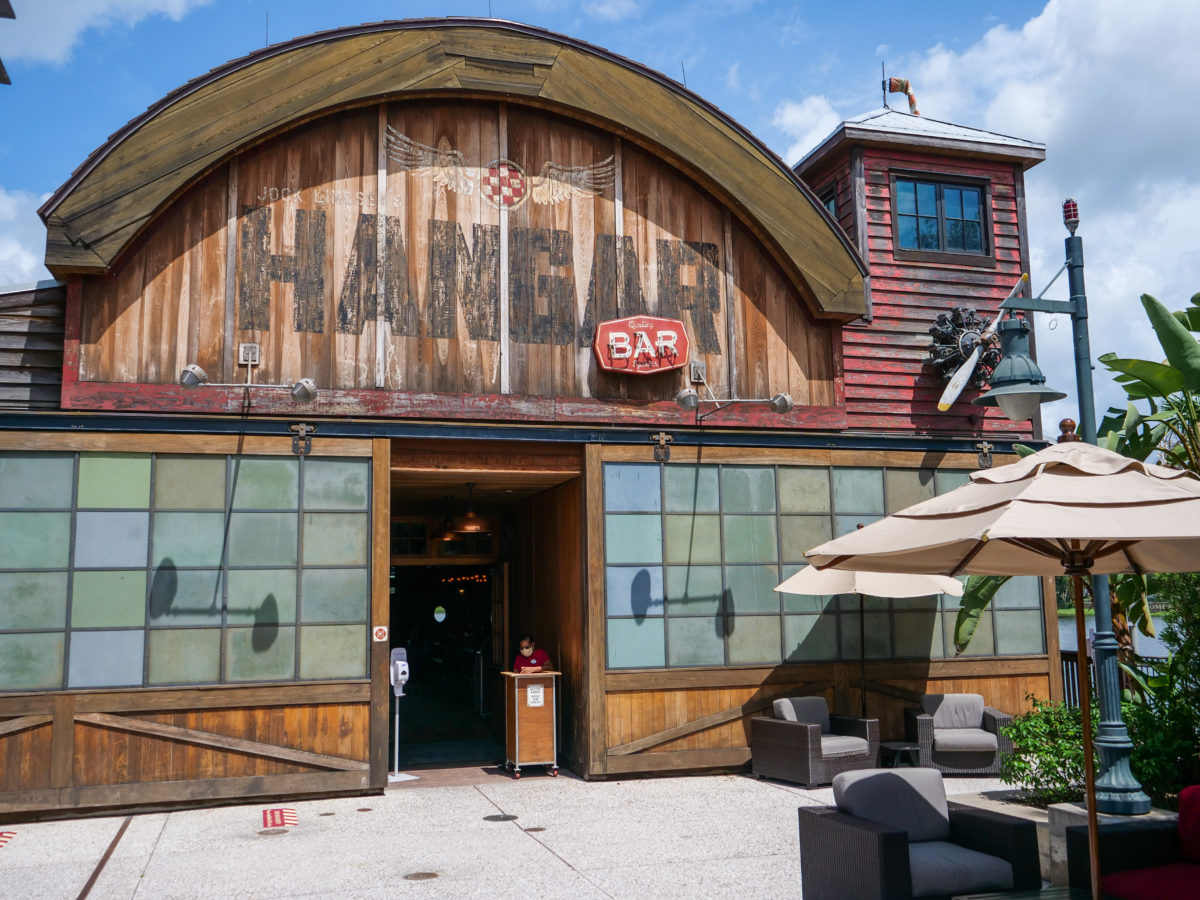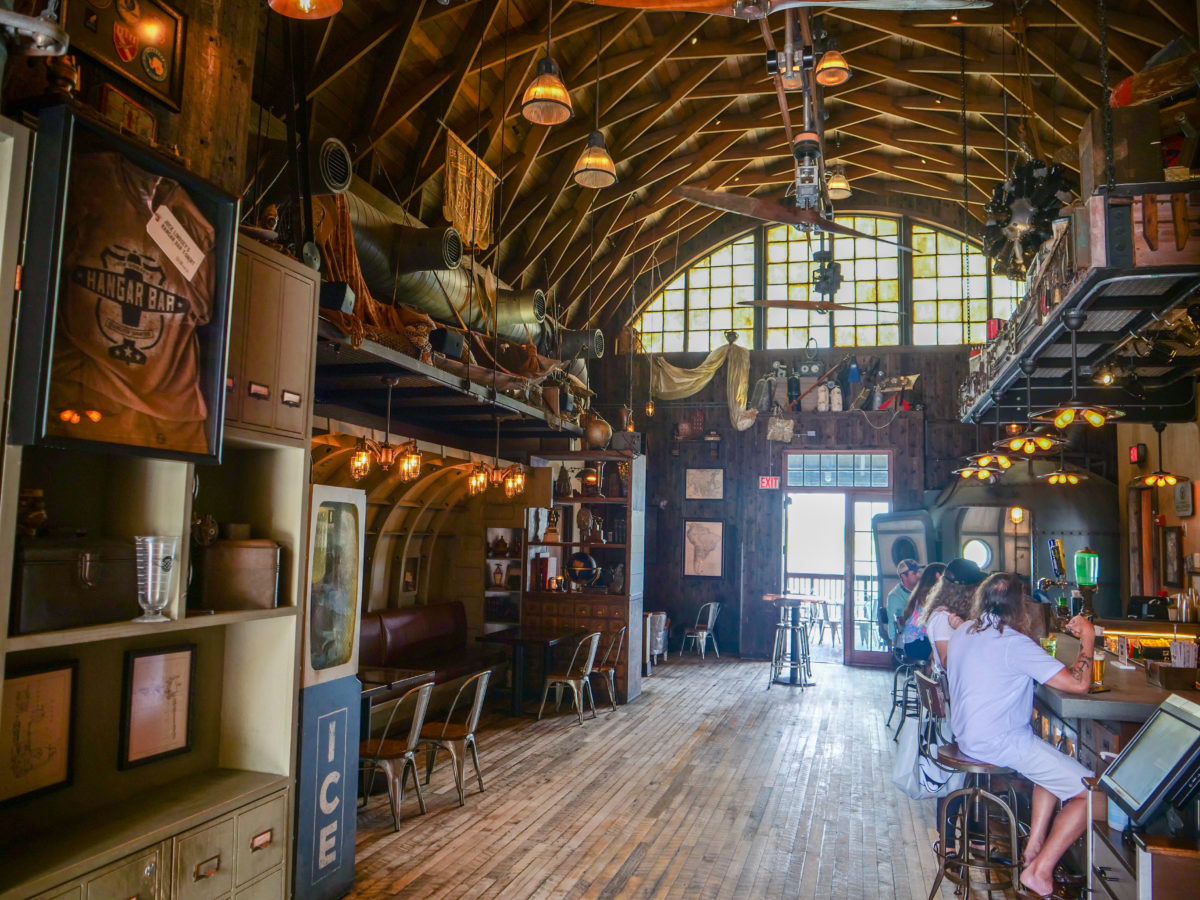 Not everything was hectic, though, as Jock Lindsey's Hangar Bar made it's surprising return today.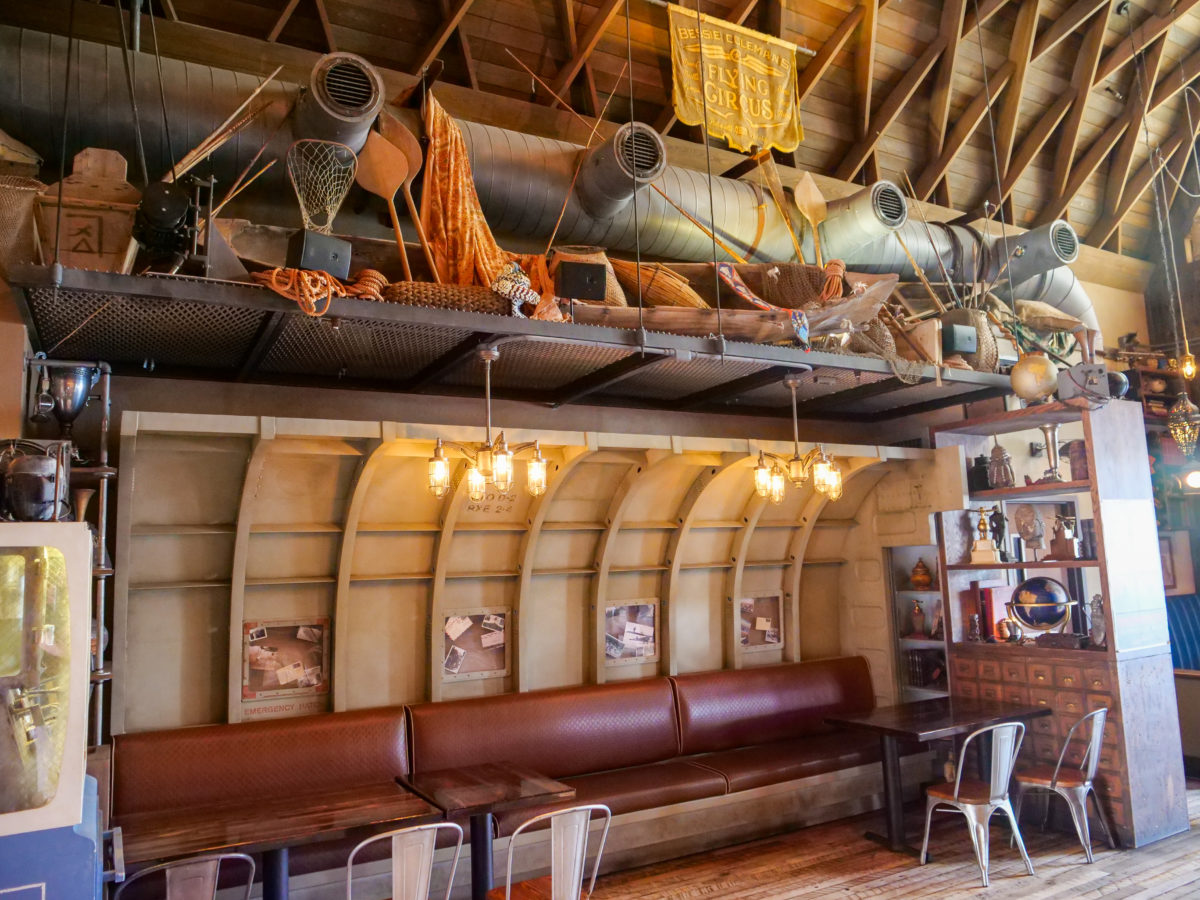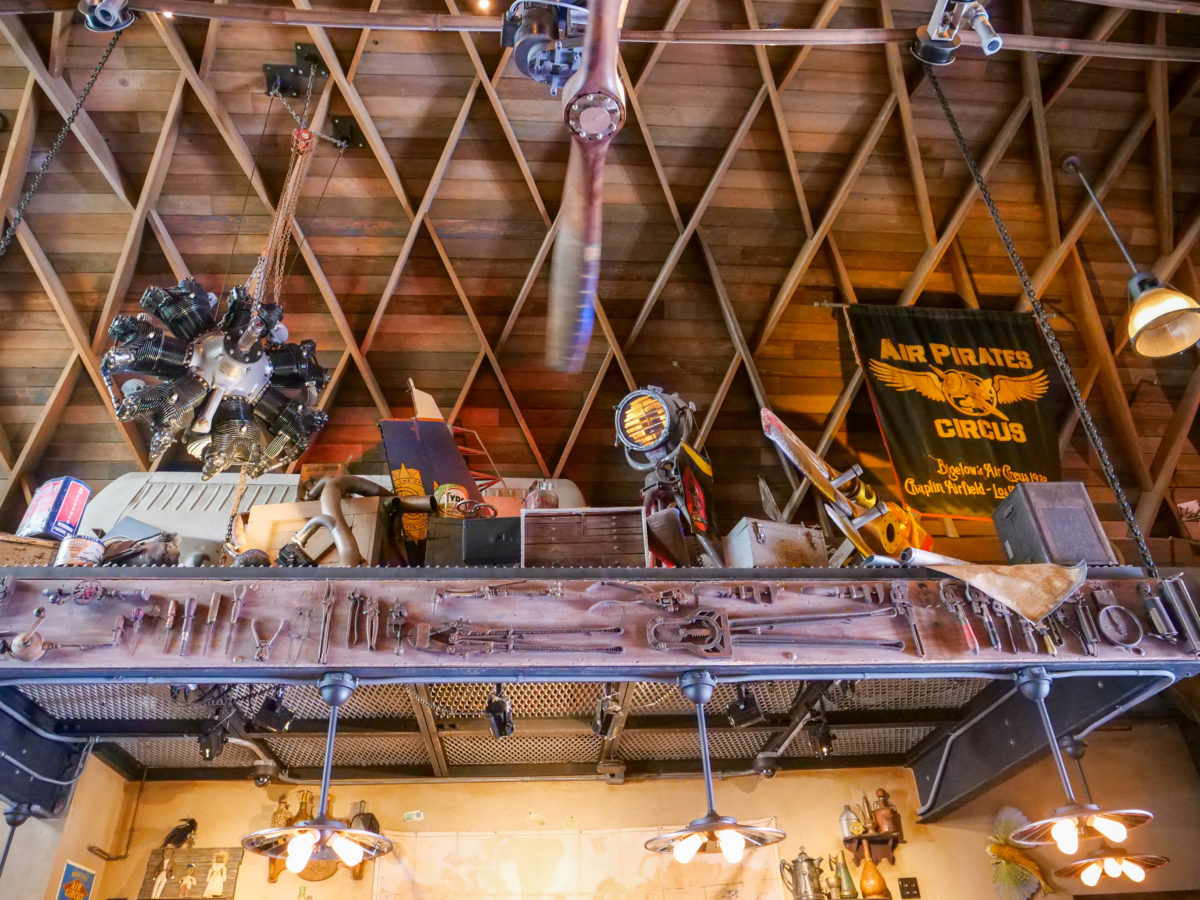 The fan-favorite bar, which is usually packed, was mostly empty since most guests had no indication that it would reopen today. It made for a great reprieve from the hustle and bustle outside.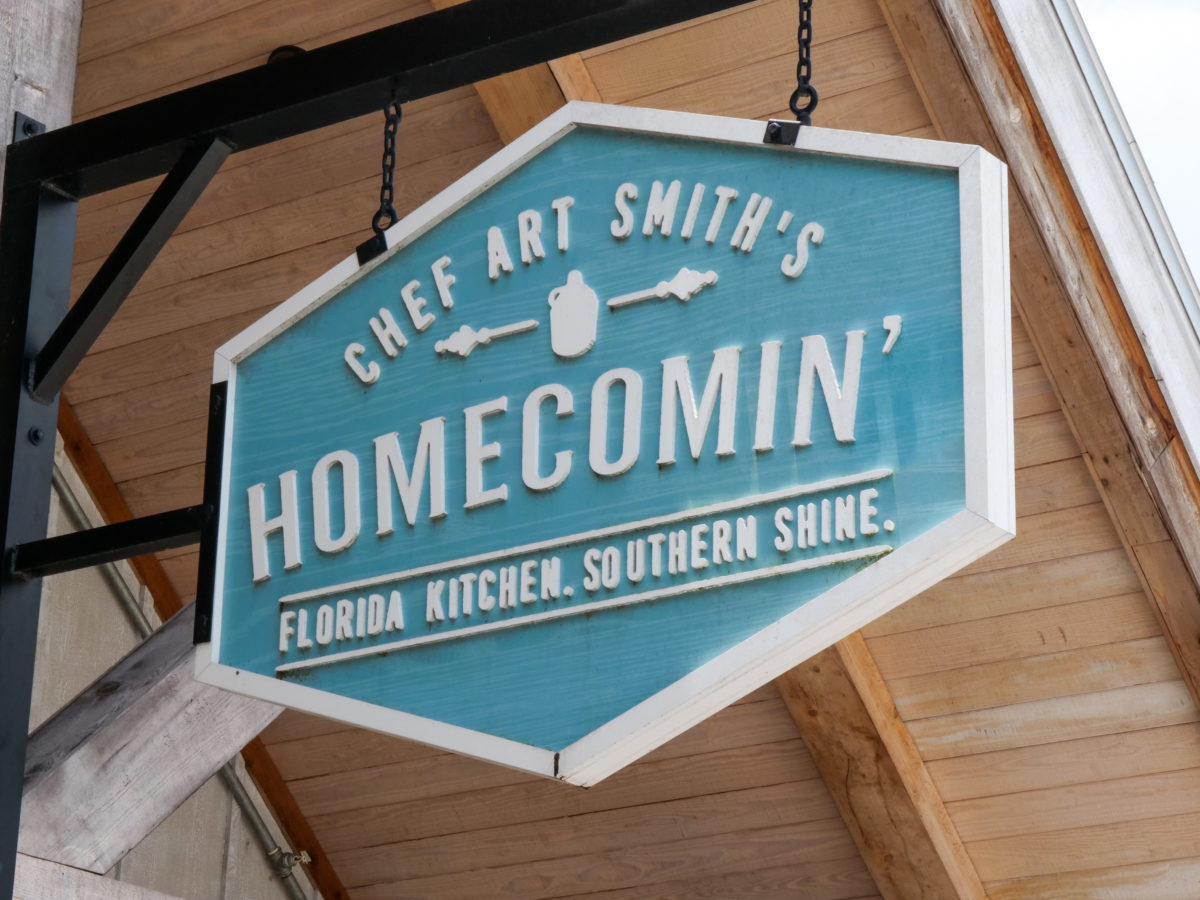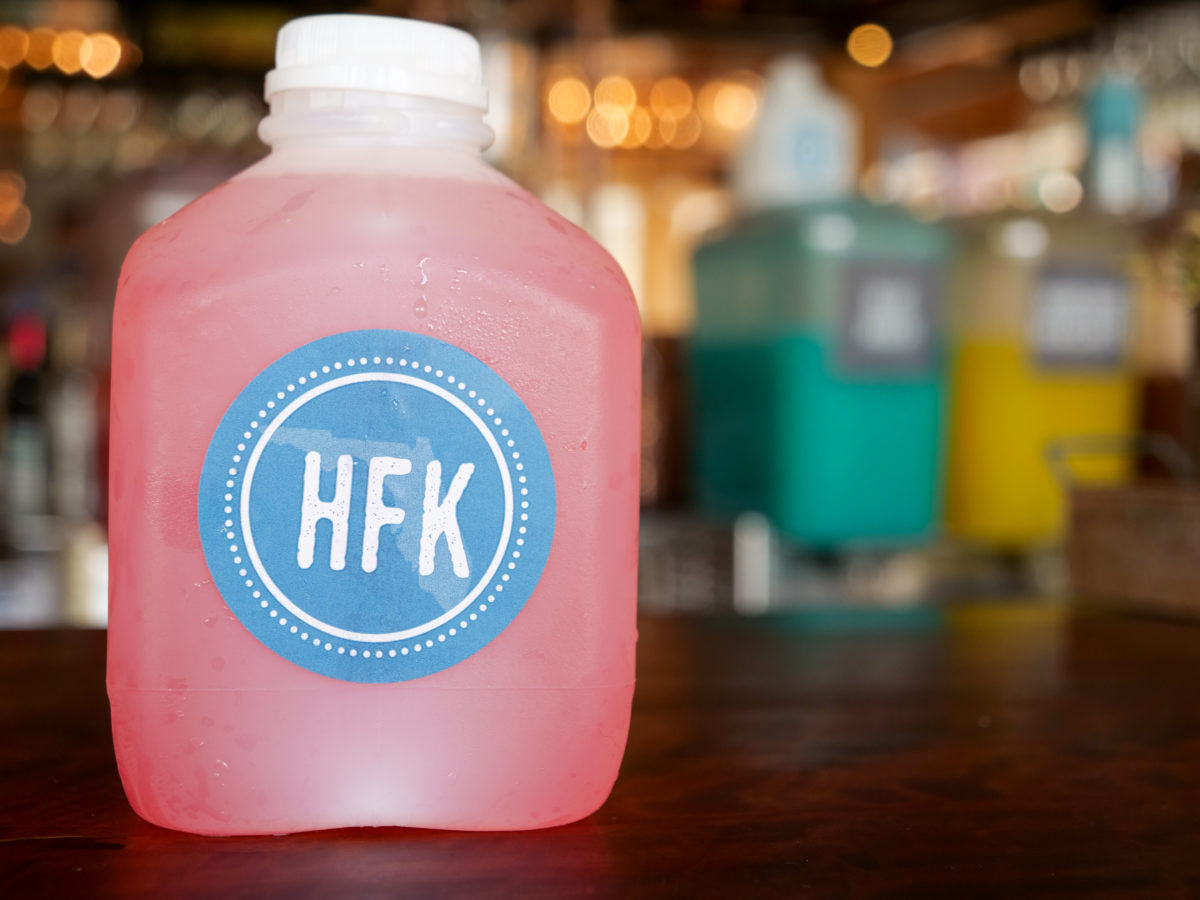 If taking a drink back home with you sounds like a more relaxing plan, Chef Art Smith's Homecomin' now has your covered with a 32-ounce jug of any of their five flavors of moonshine.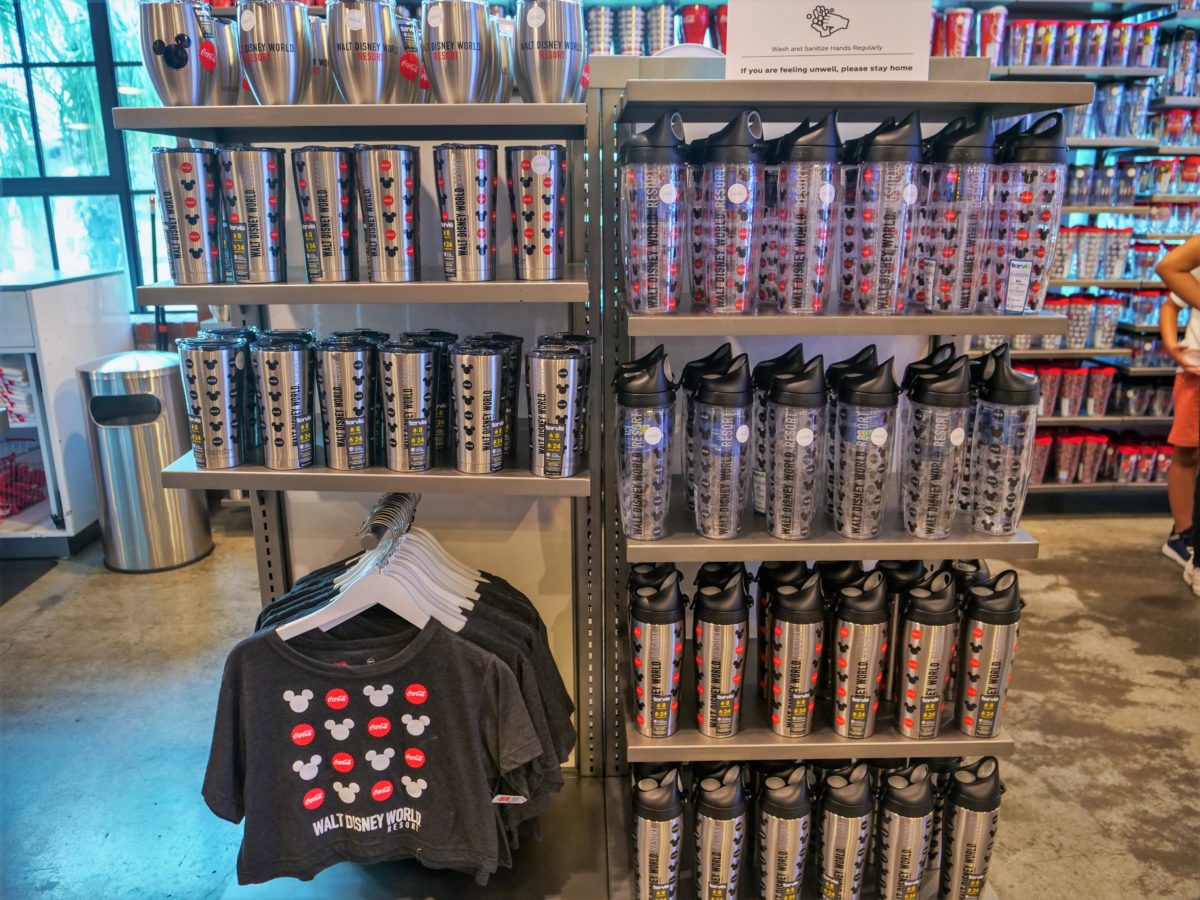 Once you're ready to divvy up that jug of 'shine, might we suggest a new insulated Coca-Cola x Walt Disney World tumbler? We found this great mashup of brands yesterday, however, this new display was added on the second floor of the Coca-Cola Store.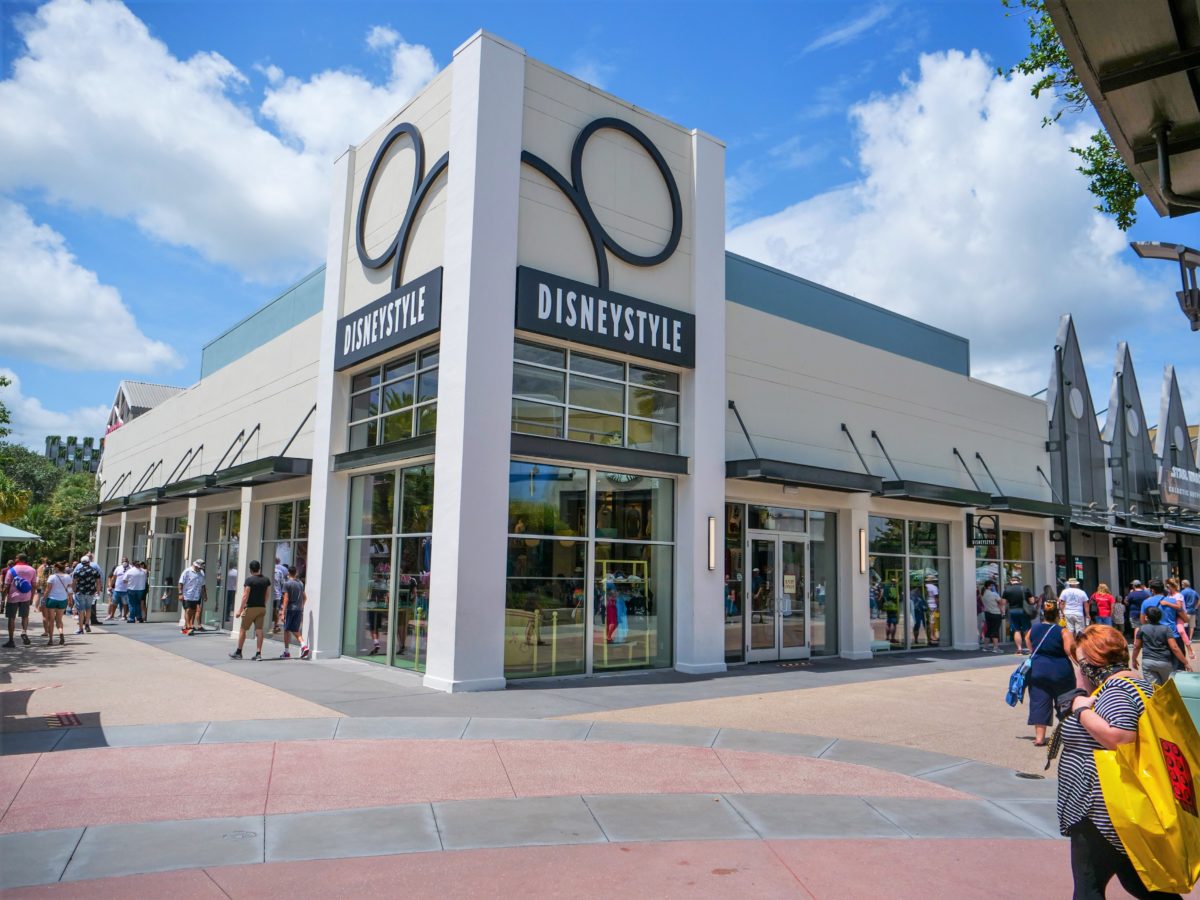 Back outside, lines had formed for even the smaller stores such as DisneyStyle and Star Wars Galactic Outpost, where guests were held at the door due to capacity limits.
For more information on booking your next trip with our official travel agent sponsor, the Vacationeer, visit wdwnt.travel.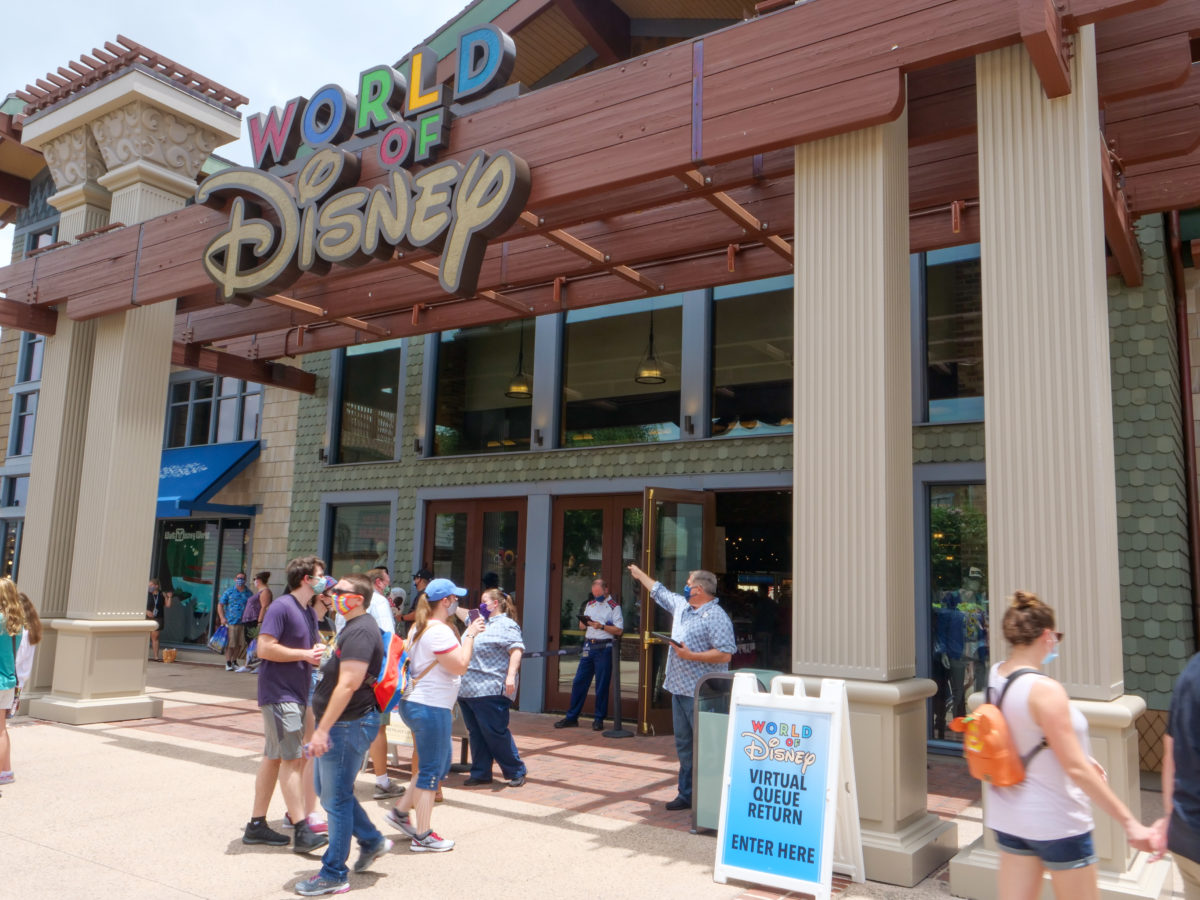 A similar situation was occurring at World of Disney in the early afternoon, with the virtual queue being utilized for the first time in quite a while.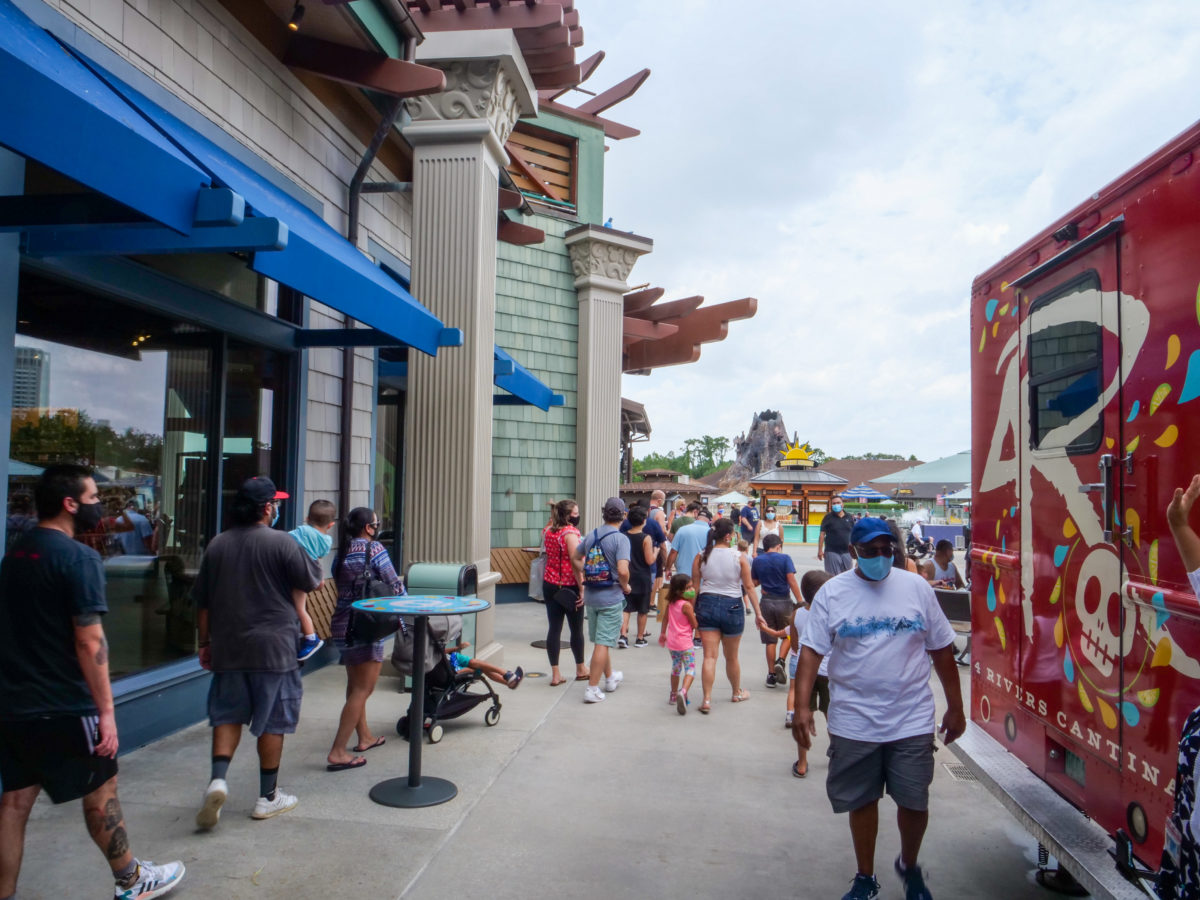 However, a virtual queue didn't mean you wouldn't be waiting in line. The line to sign up for the virtual queue was nearly 10 minutes long, running past the 4 Rivers Cantina food truck.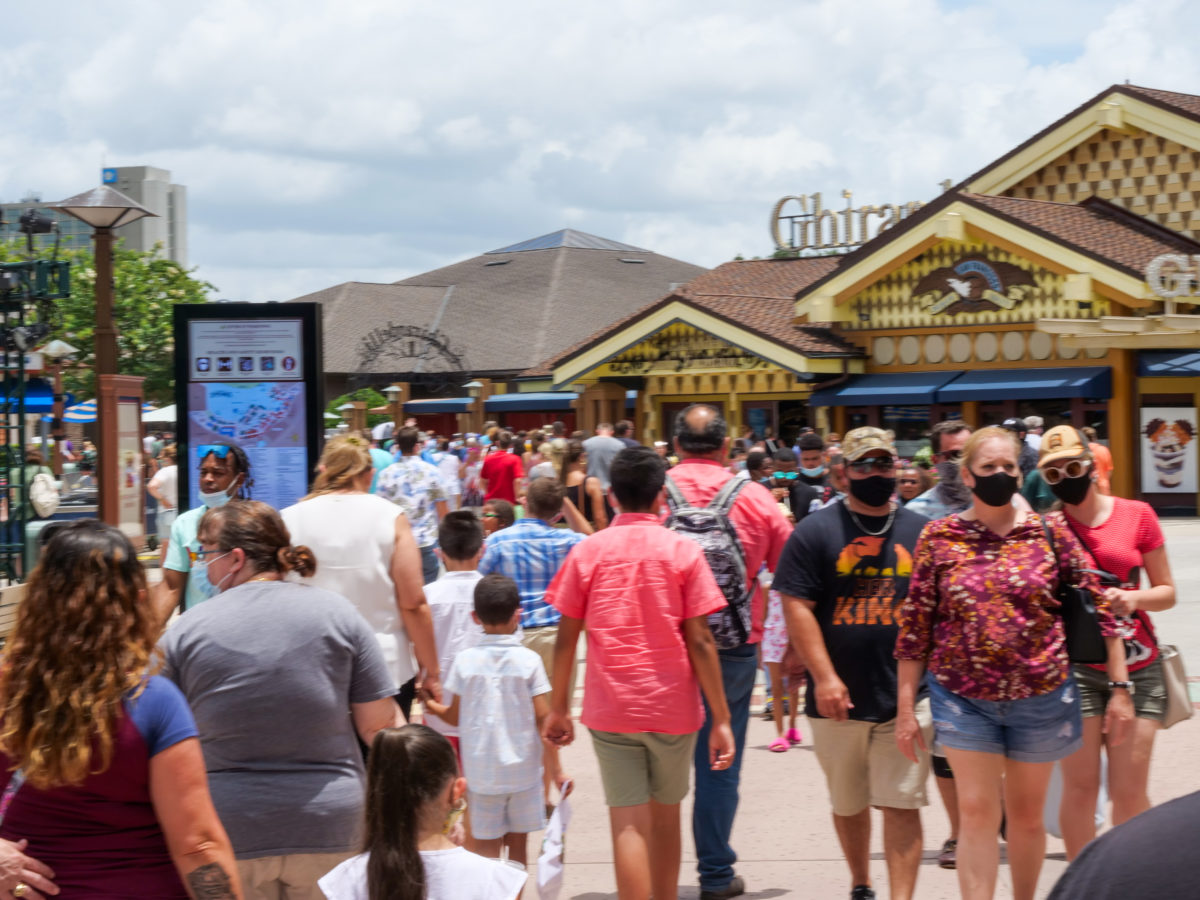 For those not waiting in line to join a virtual line, the scene wasn't much better, and the walkways were unusually full. Needless to say, physical distancing was a challenge.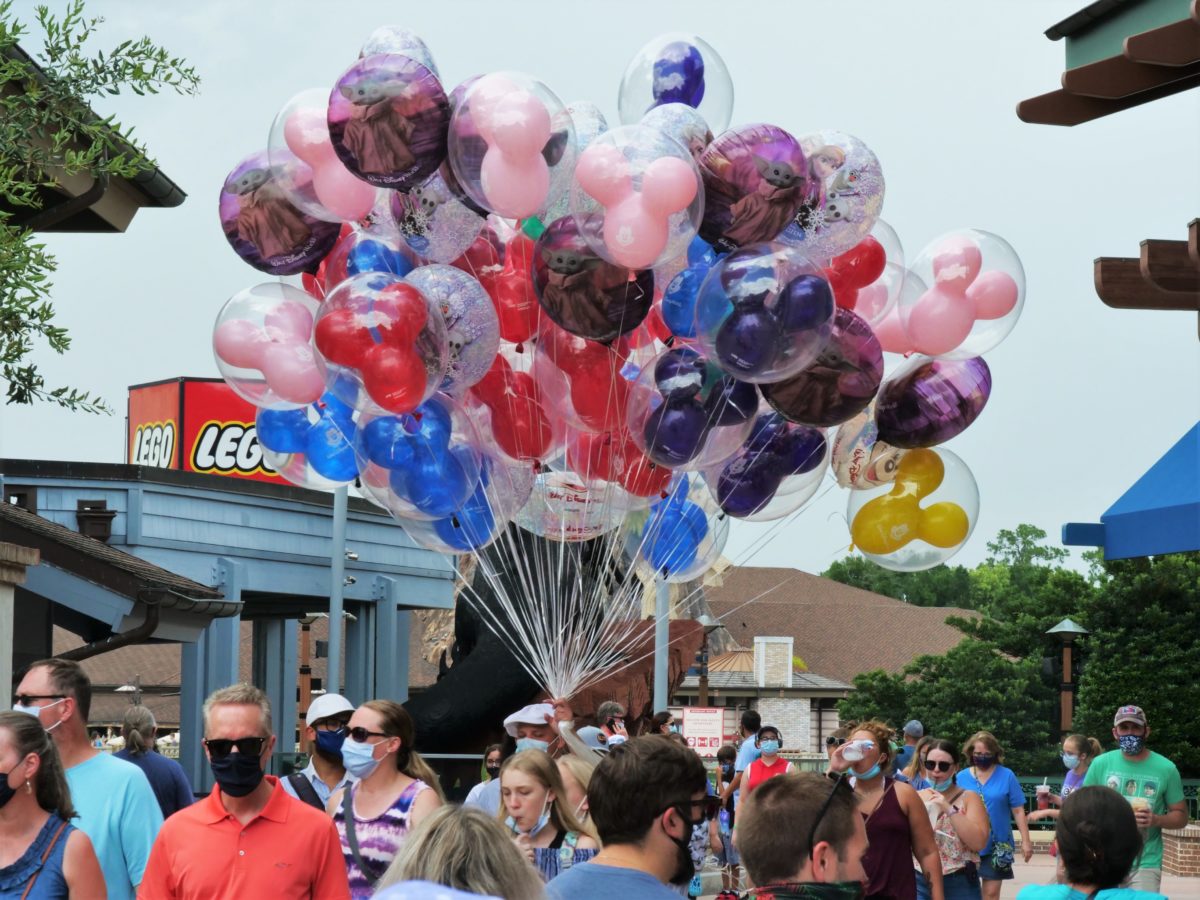 For those wondering, no, being a balloon vendor does not get you through the crowds any quicker.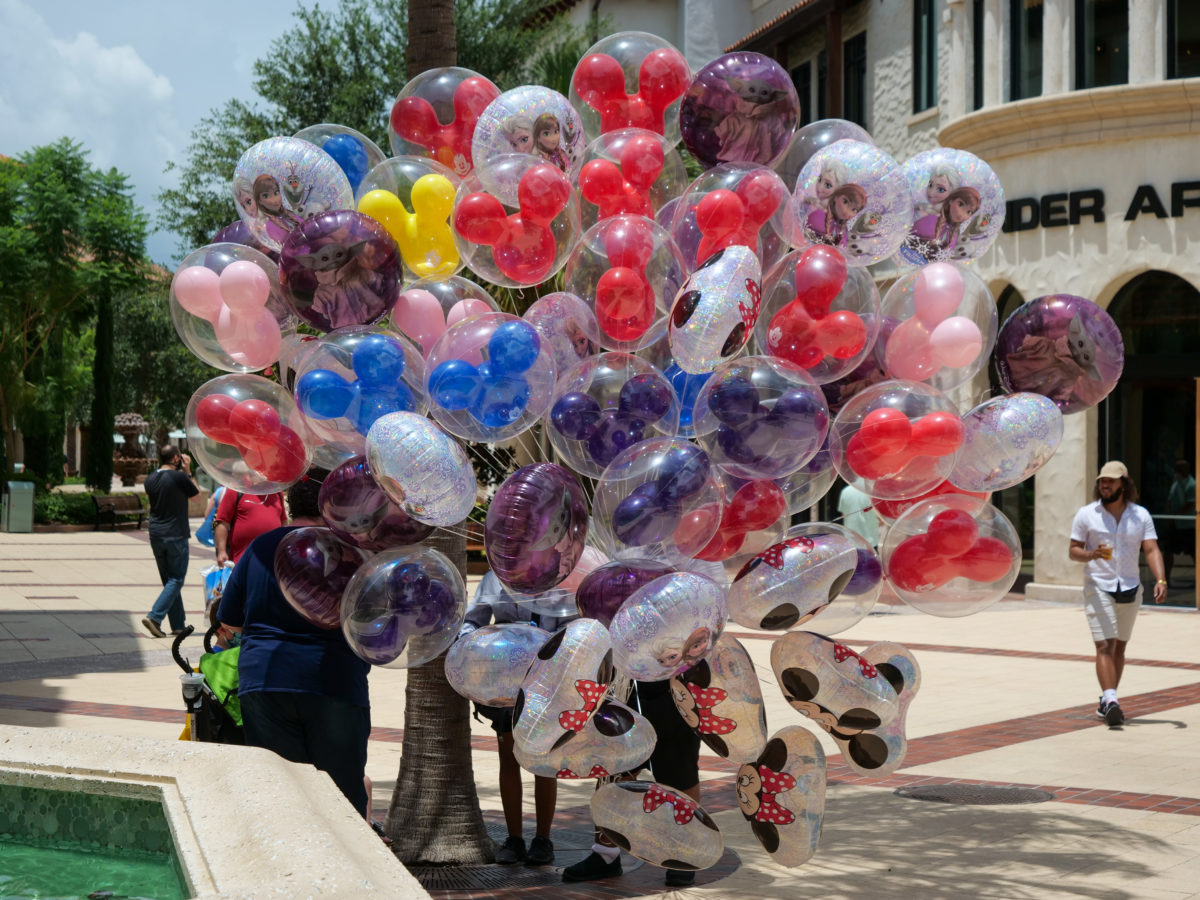 It seems like sometimes those balloons would make walking through a crowd nearly impossible.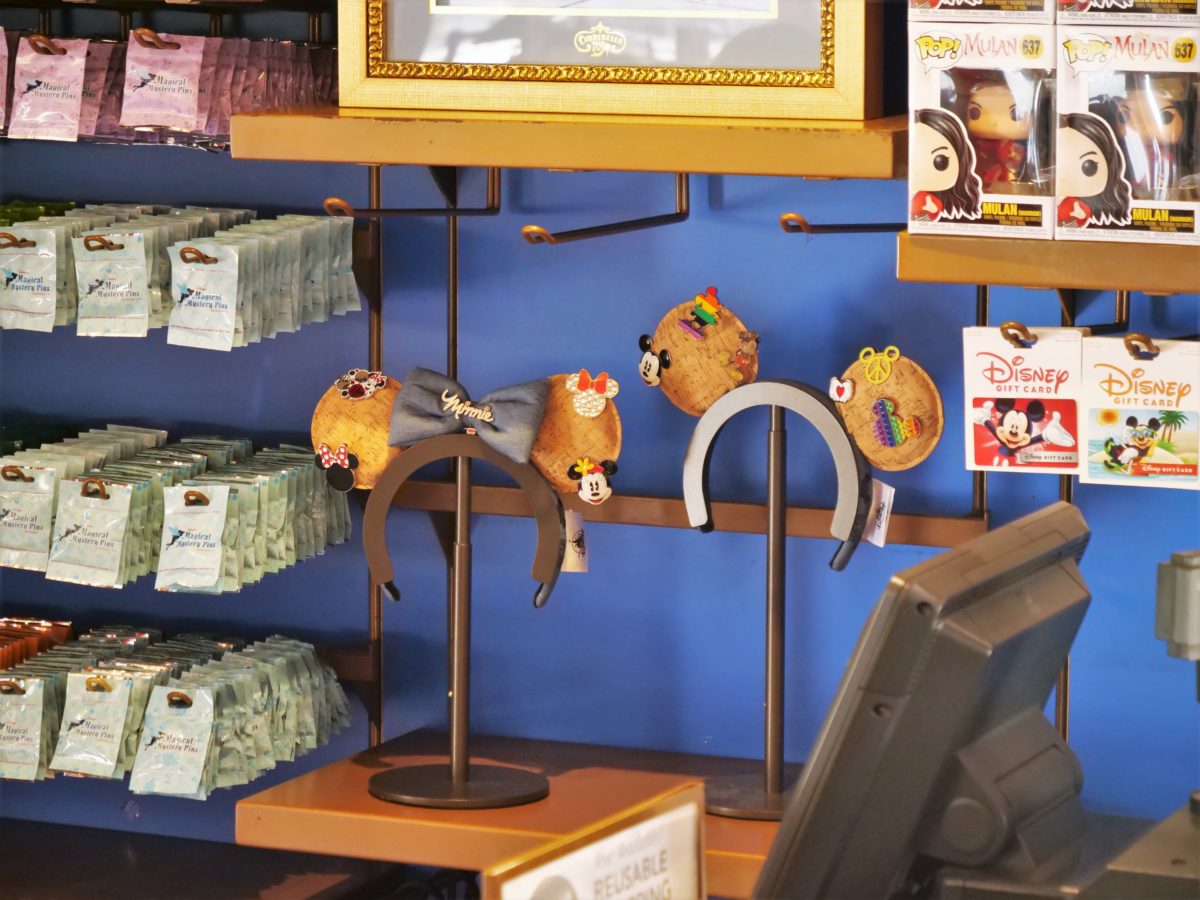 If you need to duck away from the crowds for a moment, Disney's Pin Traders has a cute new display for their Cork Minnie Mouse Ears. As of now, this is the only store in Disney Springs selling them.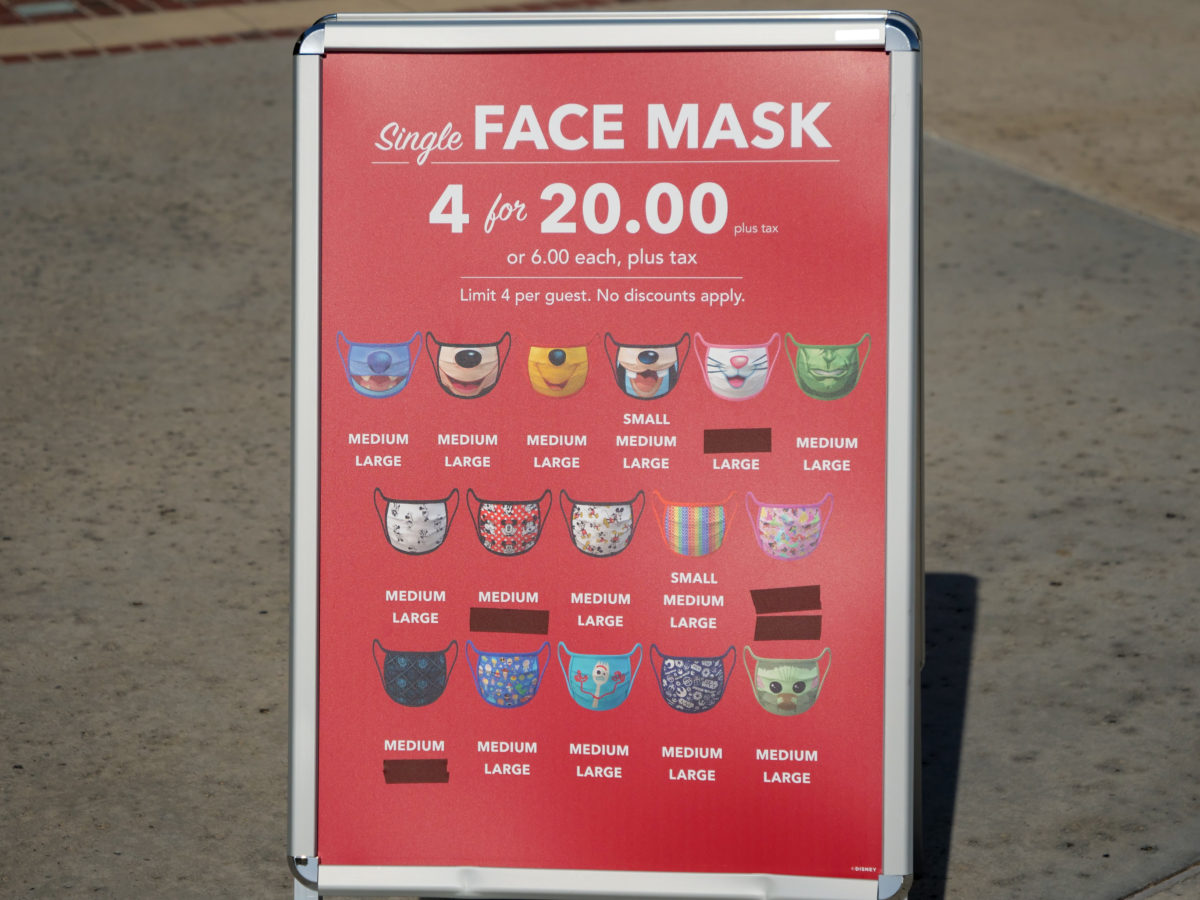 However, if you're in the market for masks and not ears, Marketplace Co-Op is your sole source at the Springs. Availability changes by the day, and today the Princesses mask was sold out.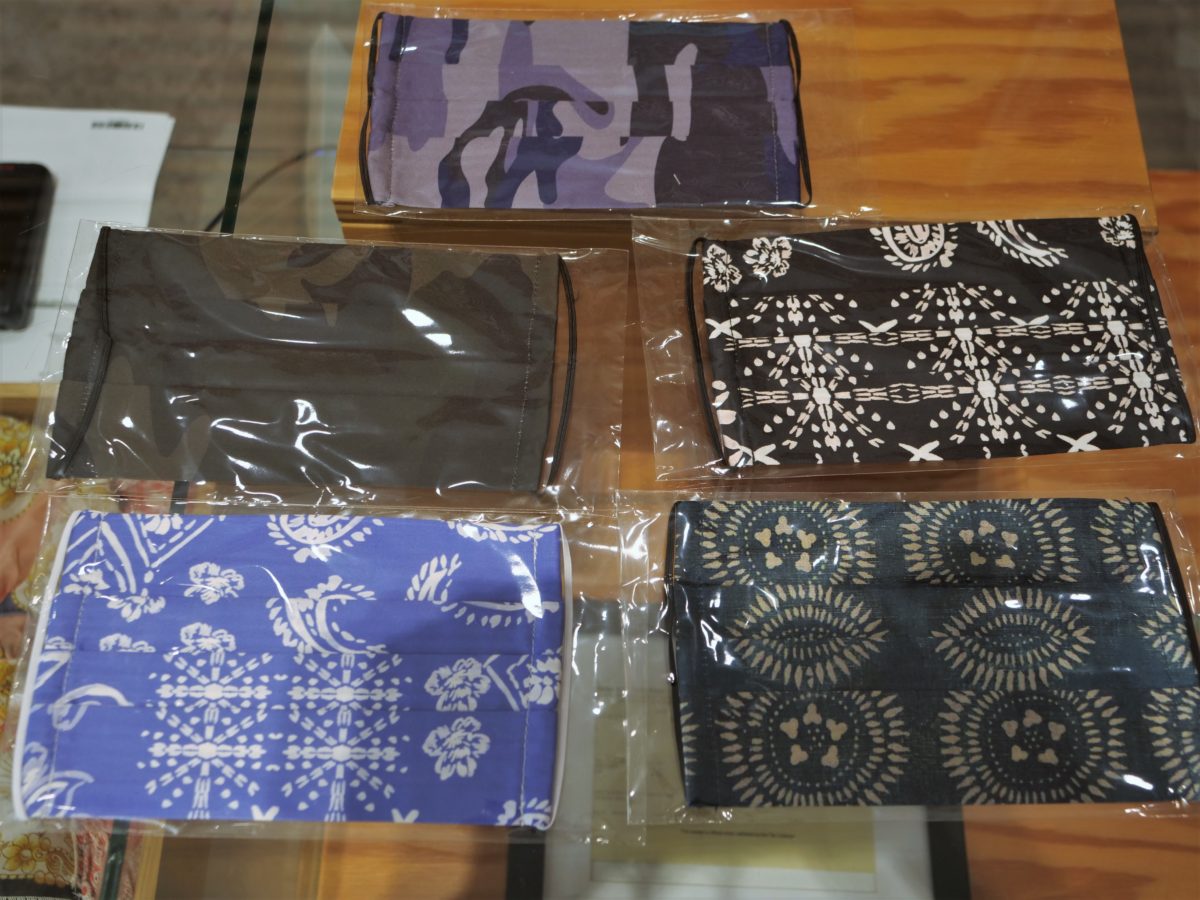 Johnny Was debuted a new mask set, this time in more neutral colors. Like their other cotton mask sets, this one comes in a five-pack for $25.00.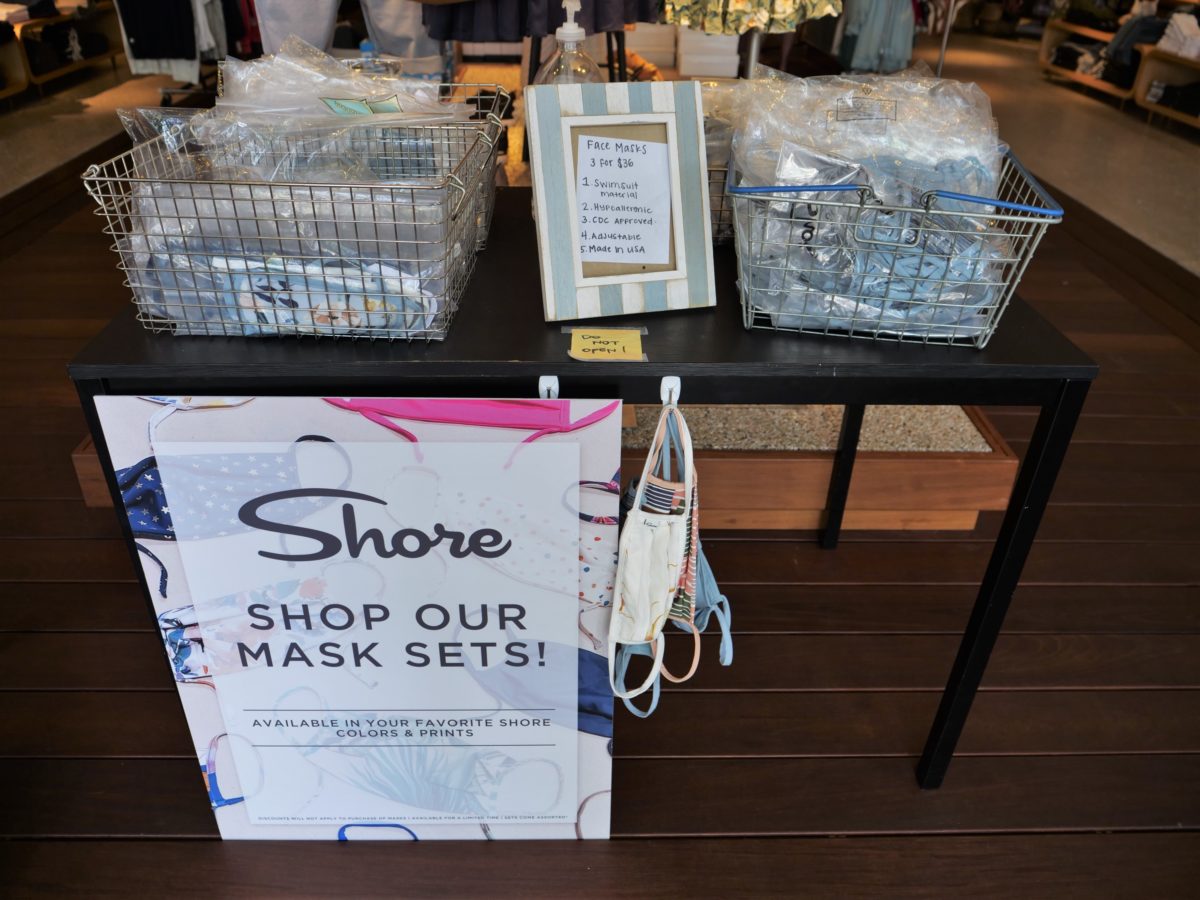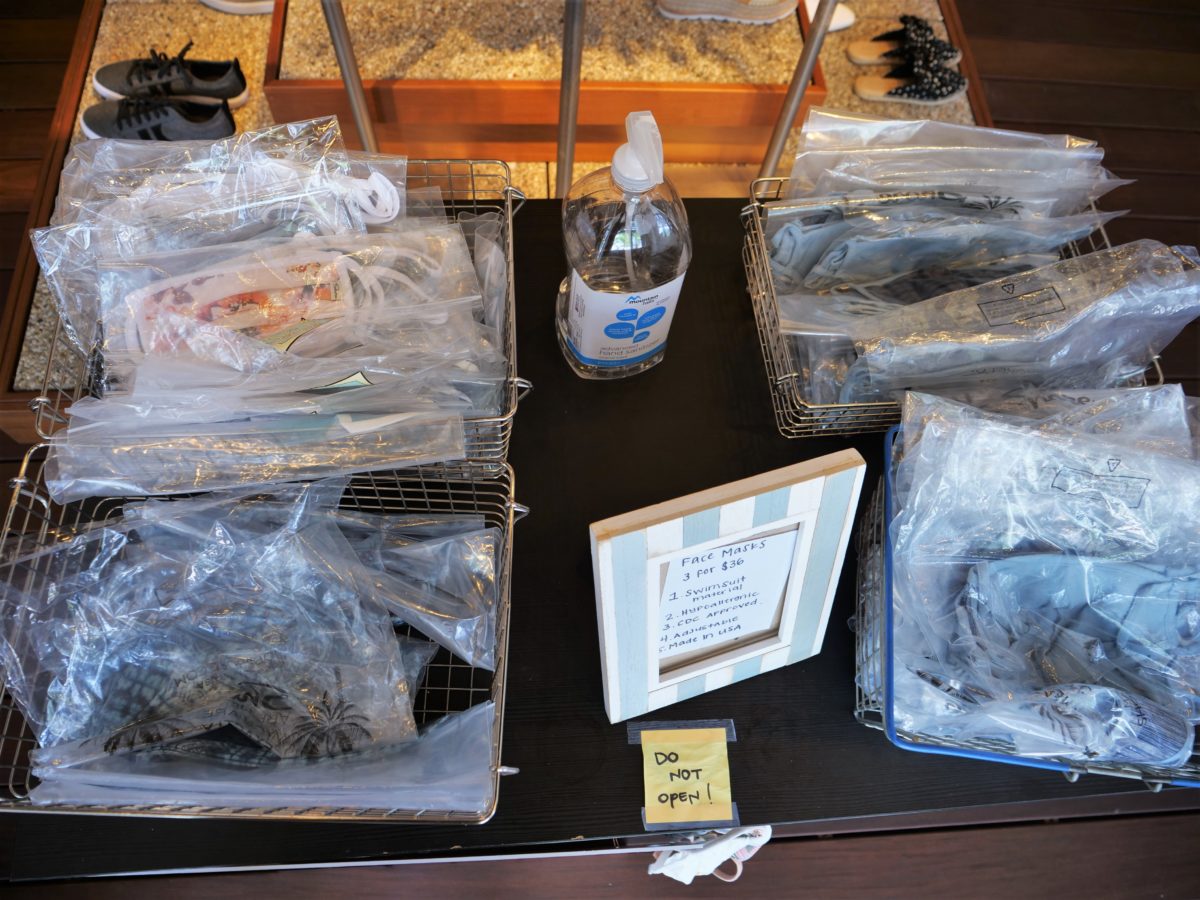 If you're only willing to commit to three masks, the three-packs at Shore have you covered, but will cost you more – $36.00 per pack, to be precise.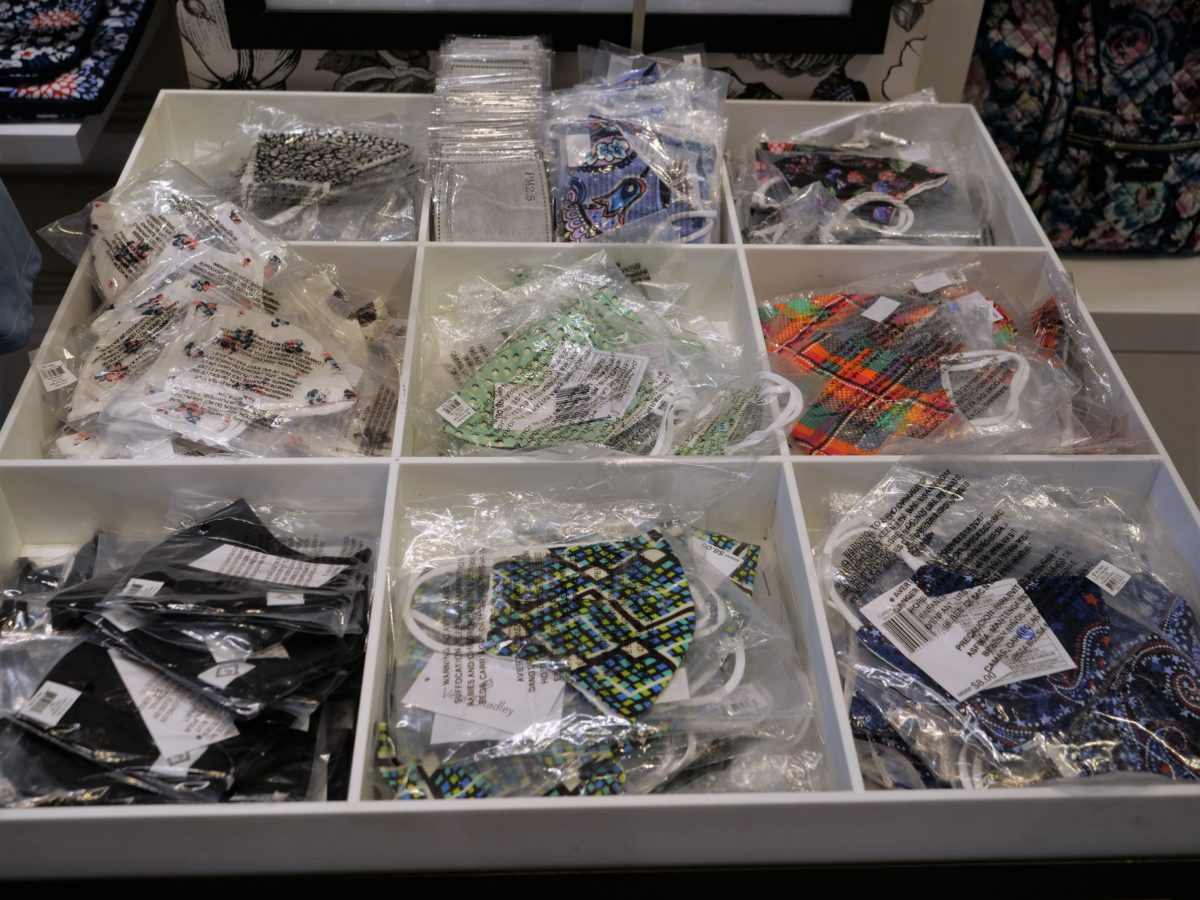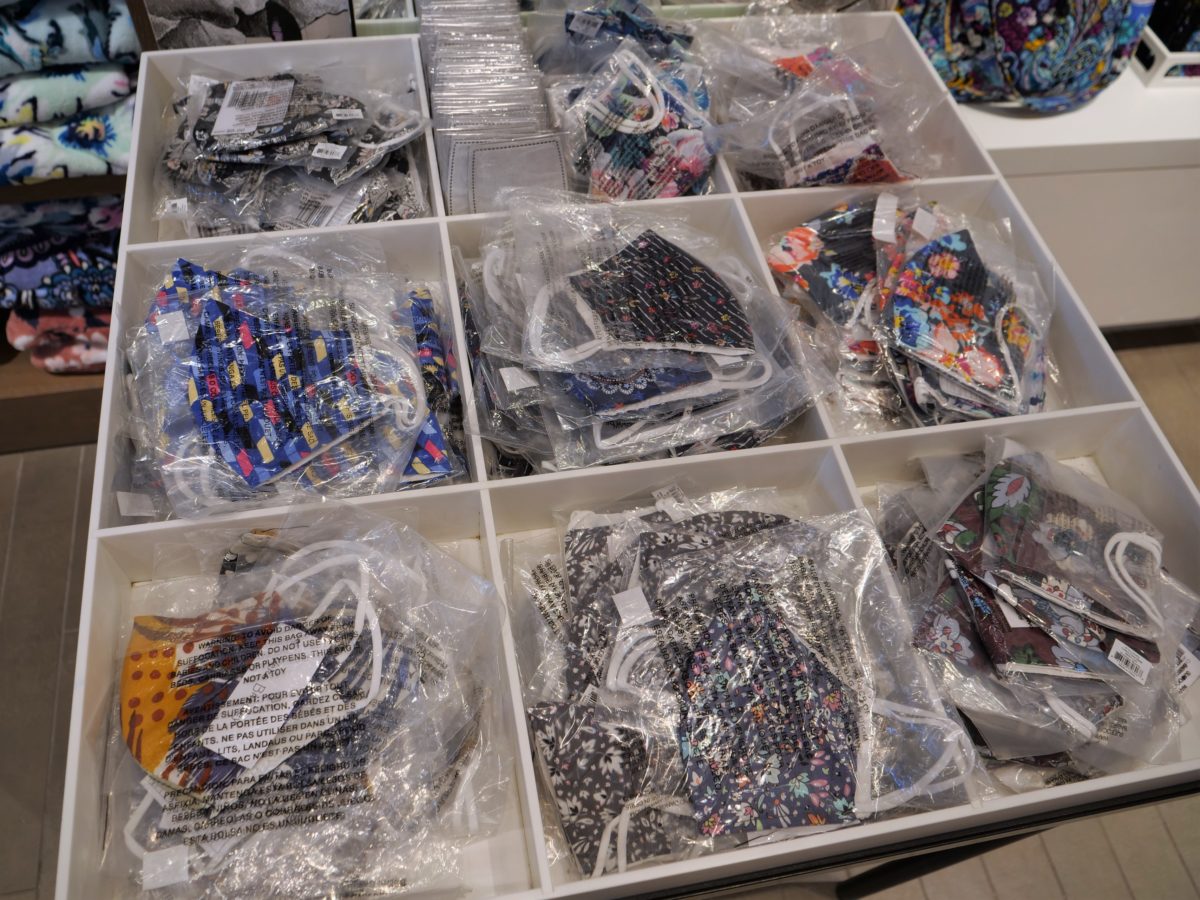 If you're only willing to purchase your masks a la carte, Vera Bradley is a great source for individually-sold $8.00 masks.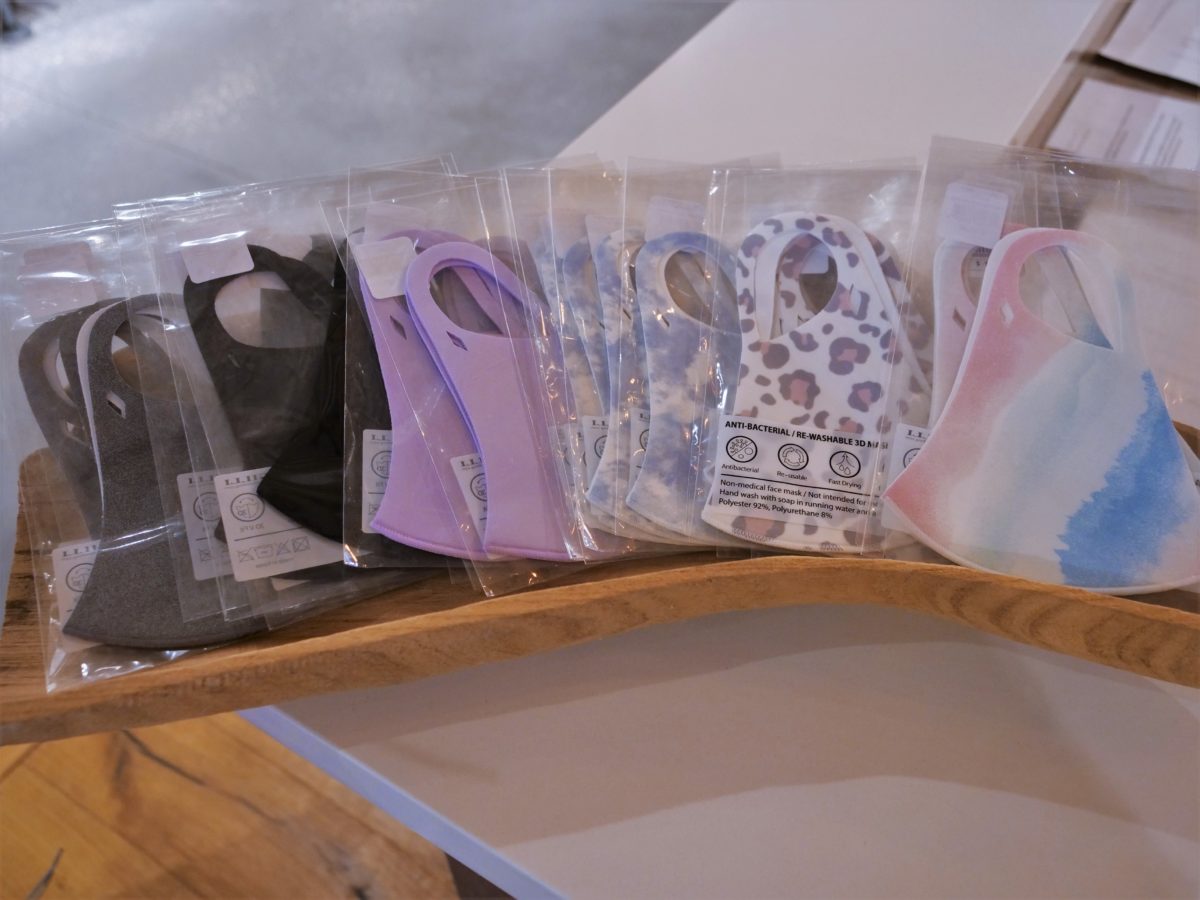 American Threads also offers solo masks, but they'll cost nearly double at $15.00. Their masks are a bit unique in that they include materials such as spandex to allow for a little more flex versus the common cotton masks.
Sadly, Sephora advised us today that their $10.00 mask, of which $5.00 went to their charity, would not be returning after the initial run that sold out two weeks ago.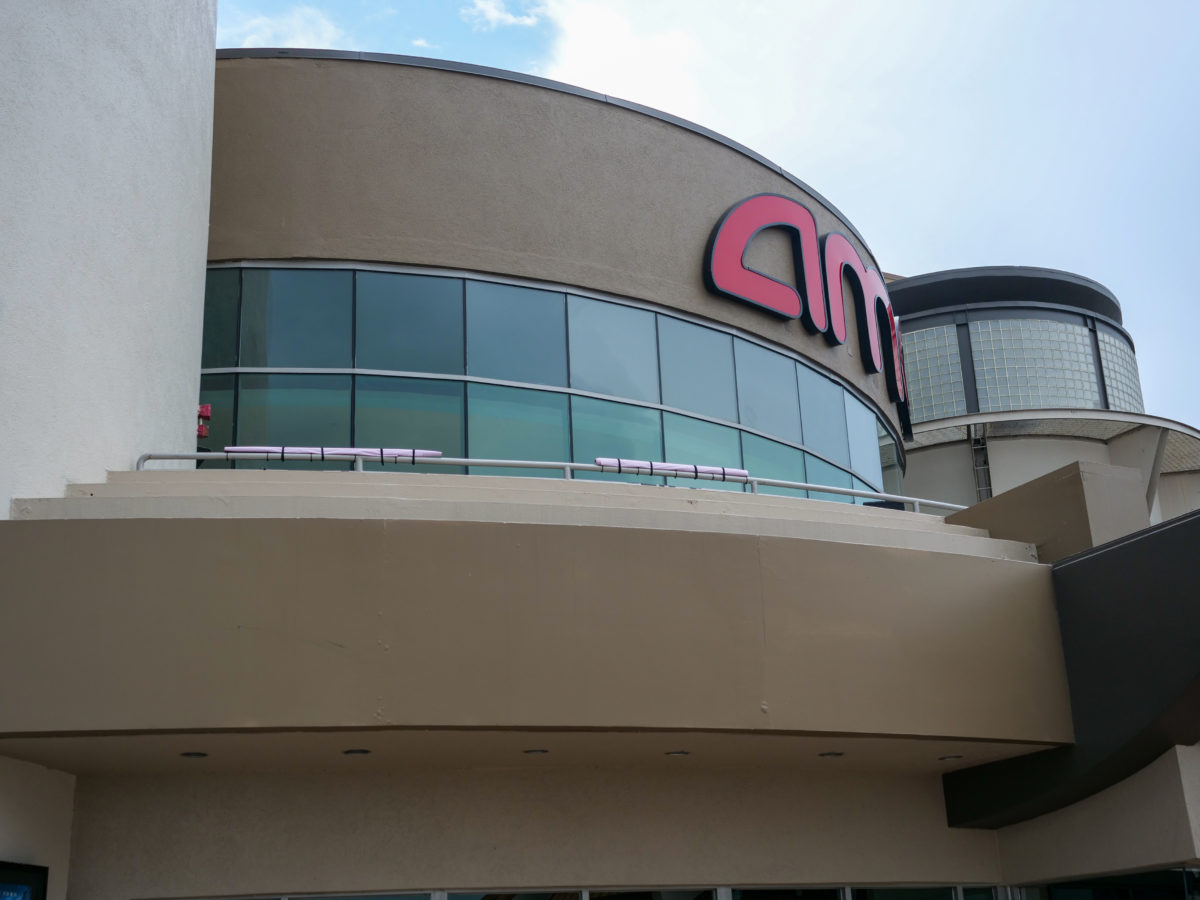 It's important to wear your mask, otherwise the Stormtroopers will… wait, where are they?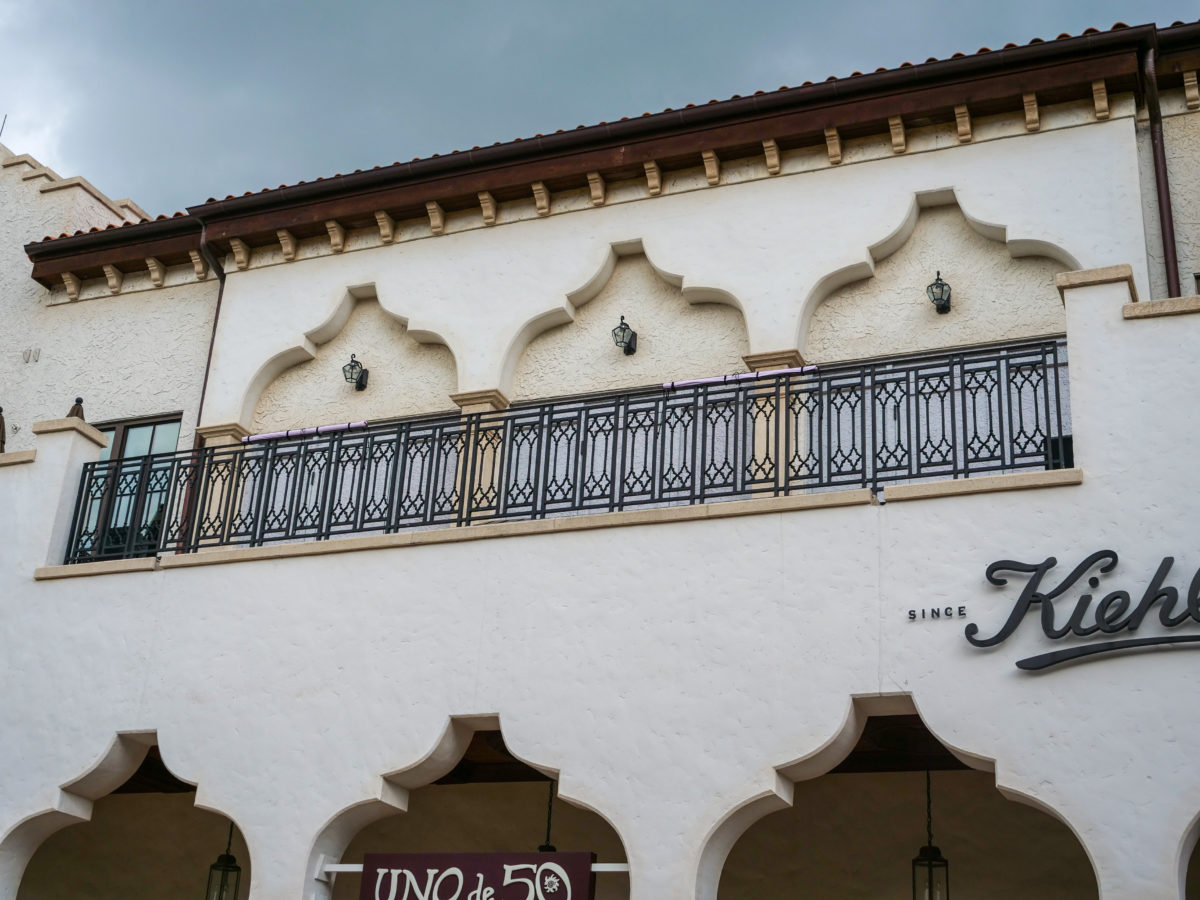 Nope, no Stormtroopers today. For the first time in a while, the Stormtroopers were nowhere to be found, nor were their First Order banners unfurled. We don't know if this was a temporary change or longer-term, but we'll certainly keep our eye on the situation.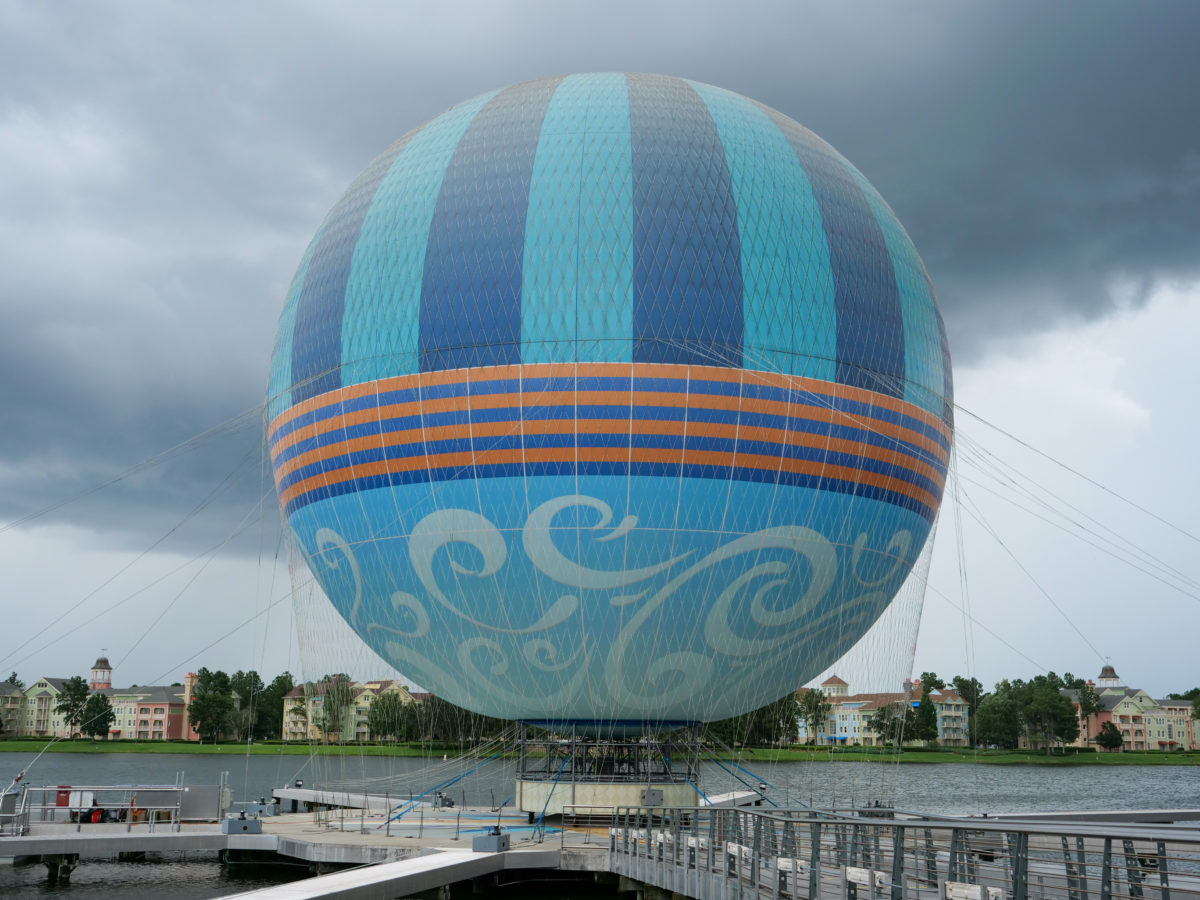 With the weather turning a bit uglier, we're taking this opportunity to head out. When you see the Aerophile balloon completely tied down, you know those storms are soon to follow.
We hope you've enjoyed our trek around a very busy Disney Springs today. To keep up on the latest developments there, and at the Walt Disney World parks as they reopen later this week, be sure to click here and follow @WDWNT on Twitter.