If you've been following the saga that is Jock Lindsey's Hangar Bar in Disney Springs you should be happy to know that the location has reopened (again) in Disney Springs!
The location first reopened at Disney Springs on June 25th after being closed since March 17th due to the COVID-19 pandemic. The day after, June 26th, Jock Lindsey's was forced to close their doors again as The Florida Department of Business and Professional Regulation made the decision that all bars that sell alcoholic beverages and derive more than 50% of gross revenue from those sales must suspend sales of alcohol for consumption on the premises, due to a spike in COVID-19 cases across the state. This caused the location to close.
Then on July 3rd, according to ABC7 The Florida Department of Business and Professional Regulation made an amendment to that order, allowing customers to be served inside as long as the location remains at 50% capacity and Guests properly social distance inside. With that change, we were excited to see today that Jock Lindsey's Hanger Bar reopened!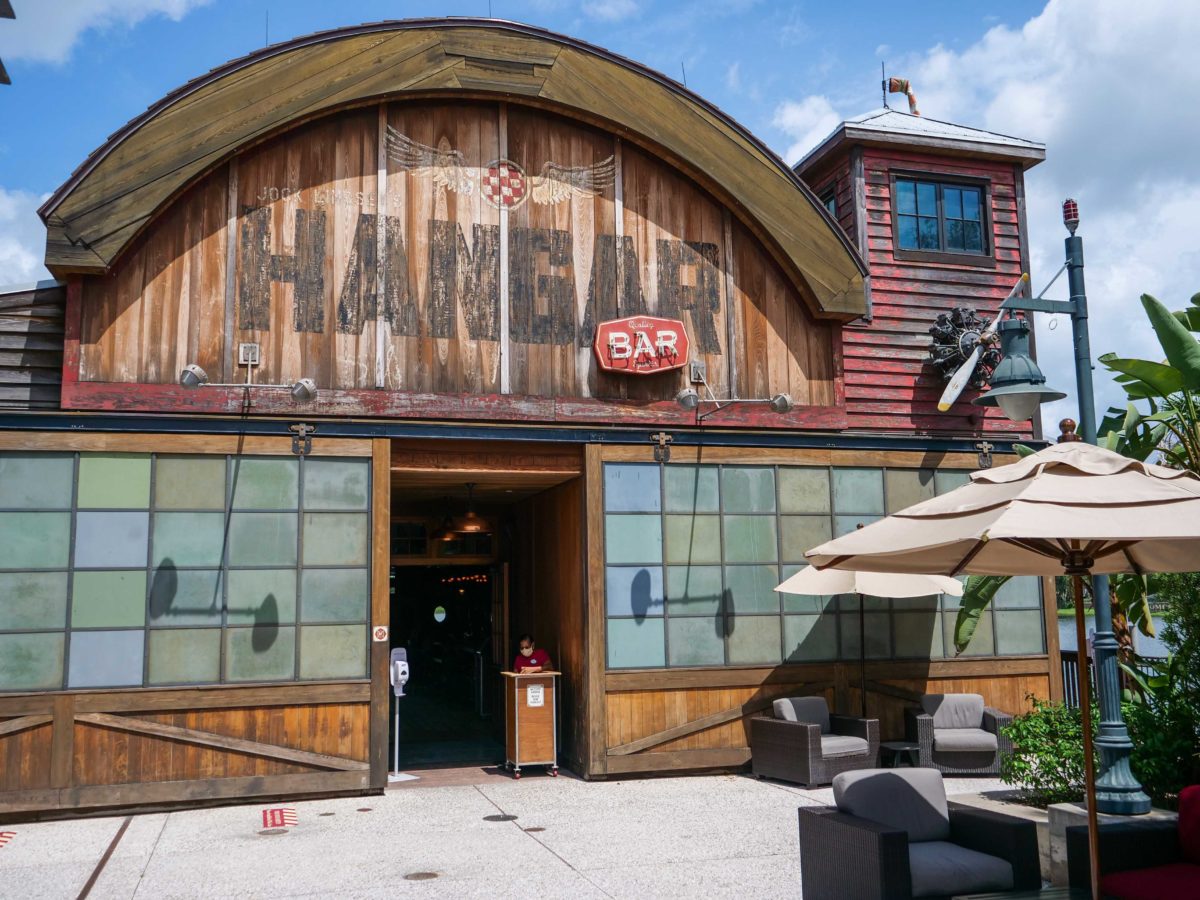 Waiting outside for Guests, Cast Members are standing by and Jock Lindsey's Hangar Bar is open for business.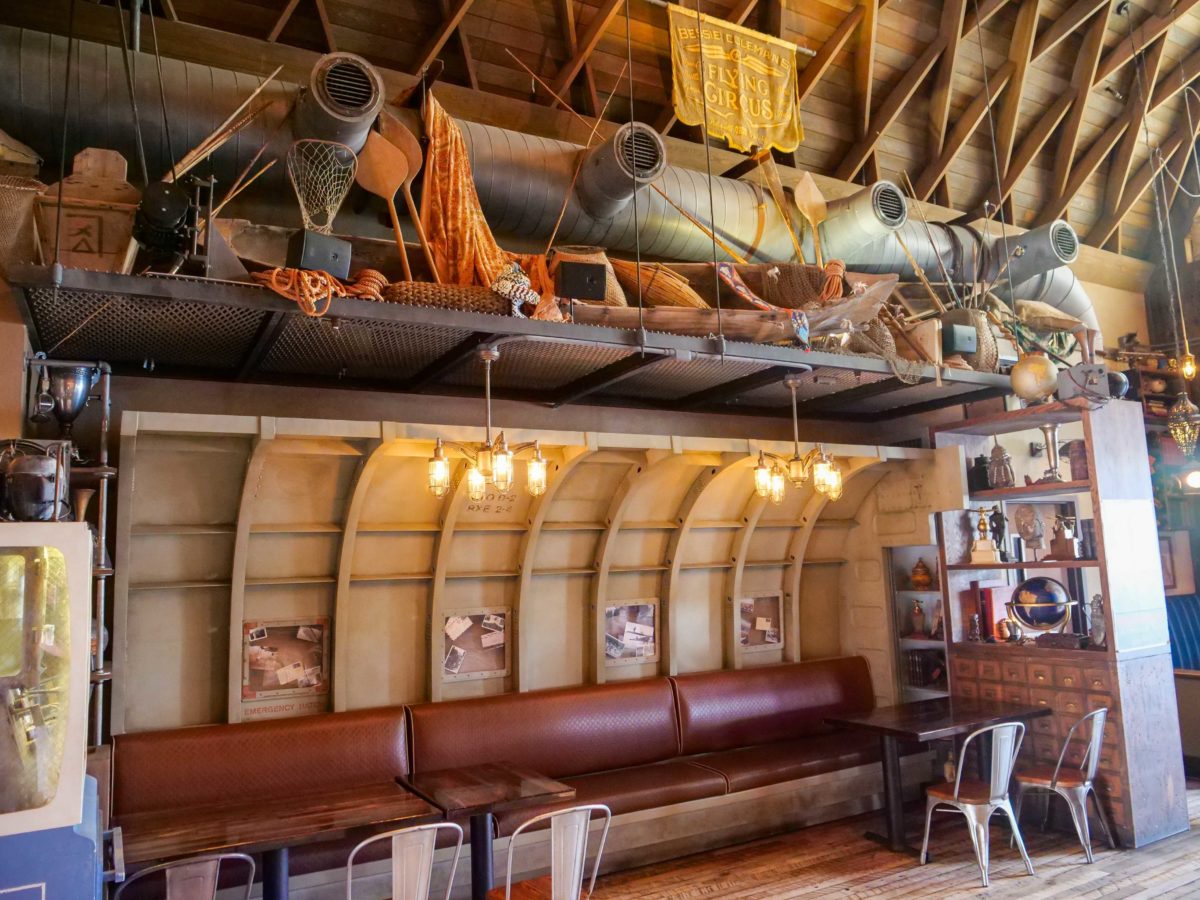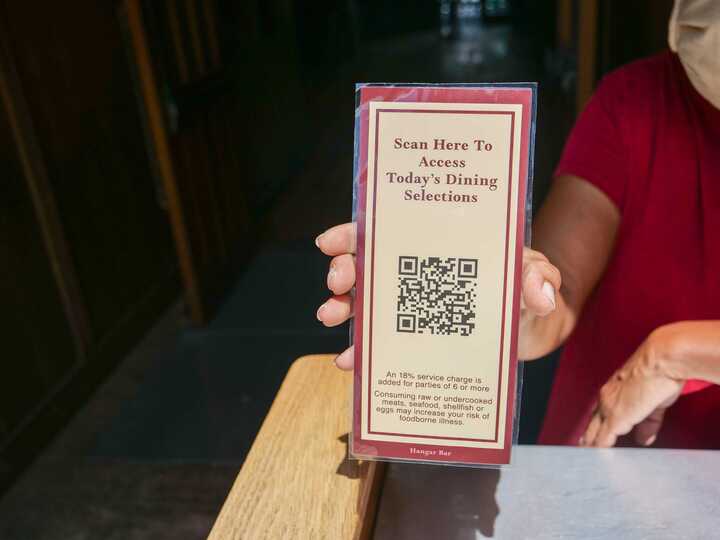 At the front of the restaurant, a Cast Member holds a QR code, bringing you to the Walt Disney World Resort menu page for the restaurant. Taking a look at the menu, it appears to be the same limited menu from when the restaurant first reopened.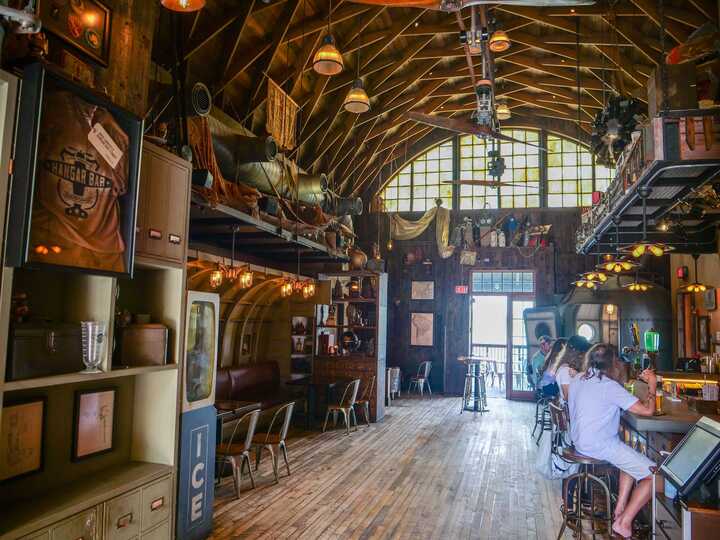 Taking a peek inside, we see Guests have already gotten seated at the bar and are enjoying a nice Sunday afternoon beverage.
This amendment change is also the reason that we'll be seeing Oga's Cantina reopen with Disney's Hollywood Studios on July 15th.
Will you be visiting the newly-reopened Jock Lindsey's Hangar Bar? Let us know in the comments!