If you find your craving for chocolate to be outstanding, then let us suggest a trip to Seuss Landing! Finding a snack can be quite exhausting, but not if you look for a bit of blue frosting! Snookers & Snookers Sweet Candy Cookers has quite a variety of snacks, from freshly roasted nuts to elaborate caramel apples, and we never miss a chance to stop in when passing through Seuss Landing. We spotted an intriguing Cat and the Hat inspired cupcake, complete with red and white striped marshmallow hat for $6.00, and just like Green Eggs and Ham, we couldn't miss out on the chance to give it a try.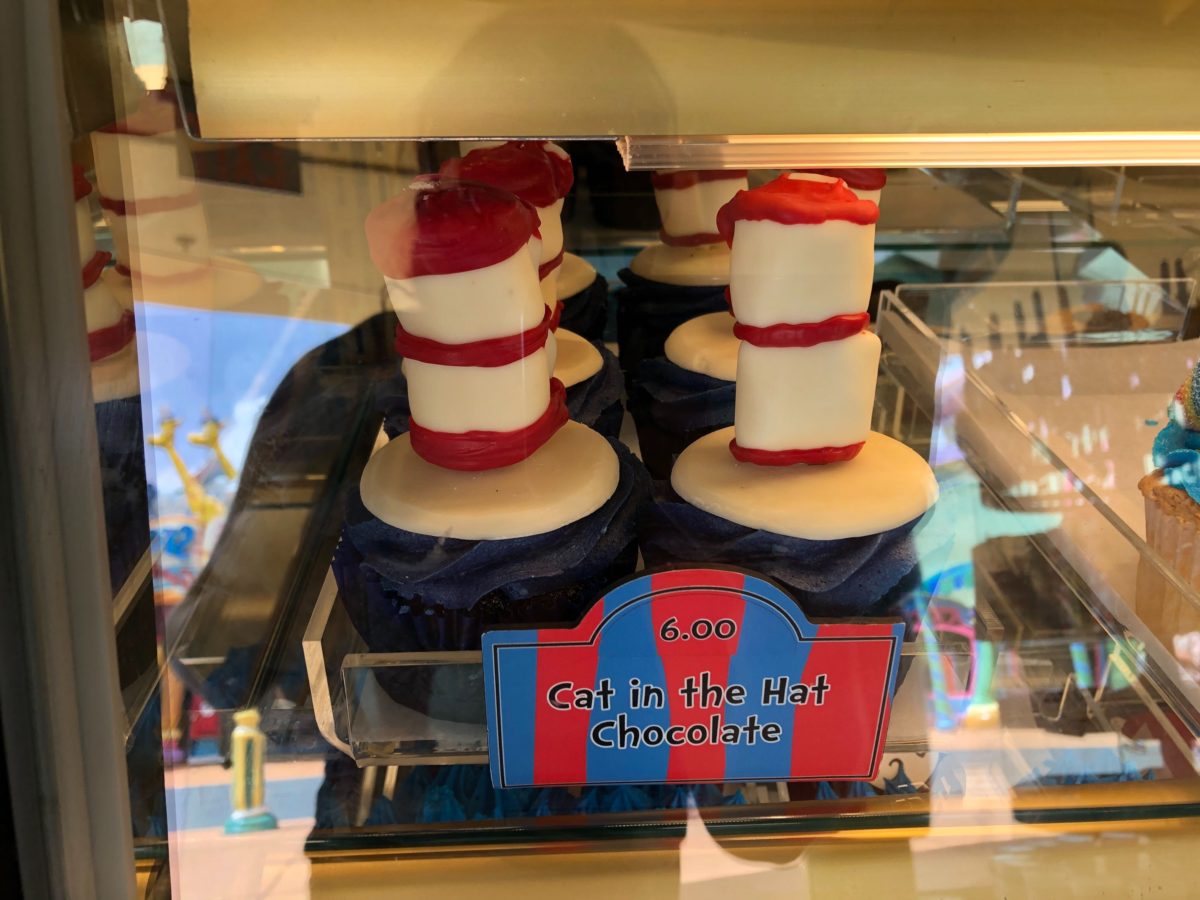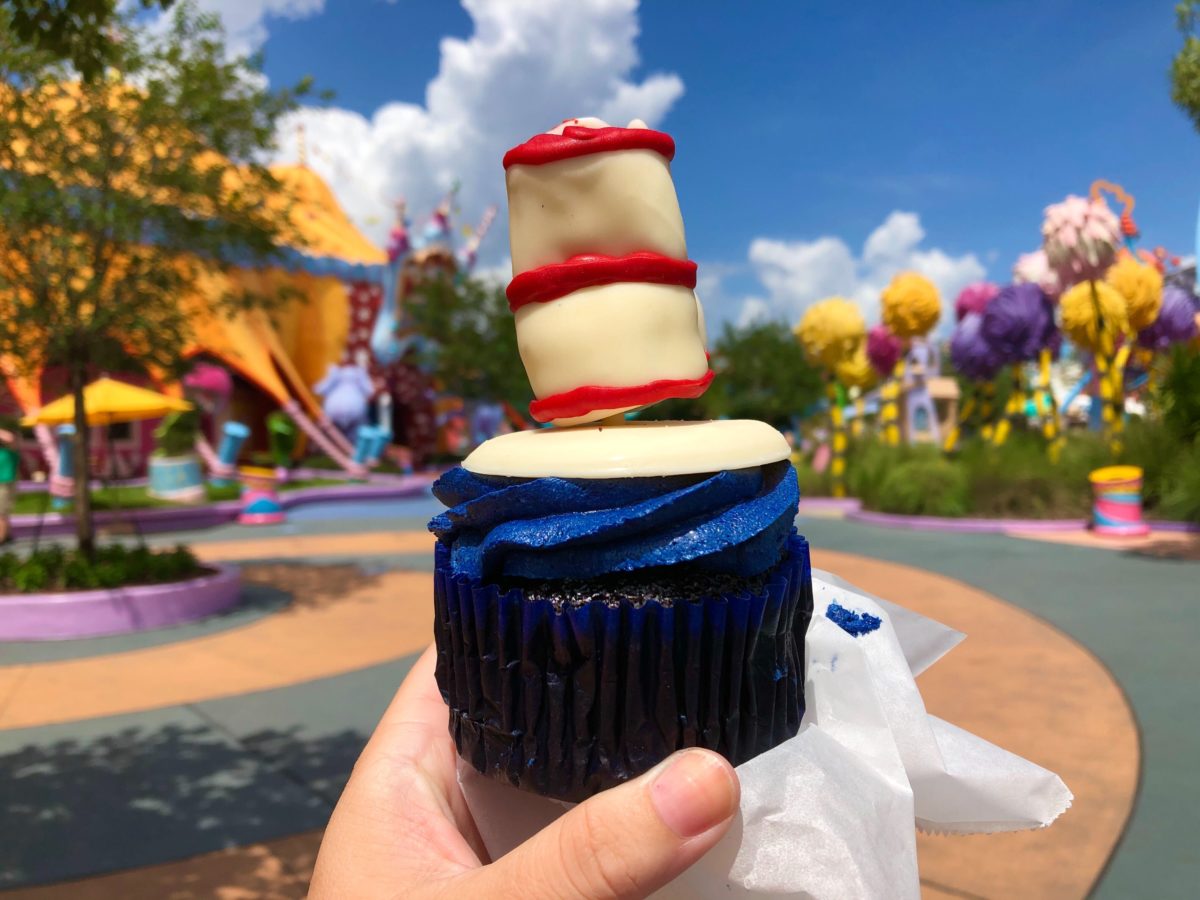 Vibrant blue frosting tops this simple chocolate cupcake wrapped in matching blue paper. The main attraction here is the towering iconic striped hat that Cat wears.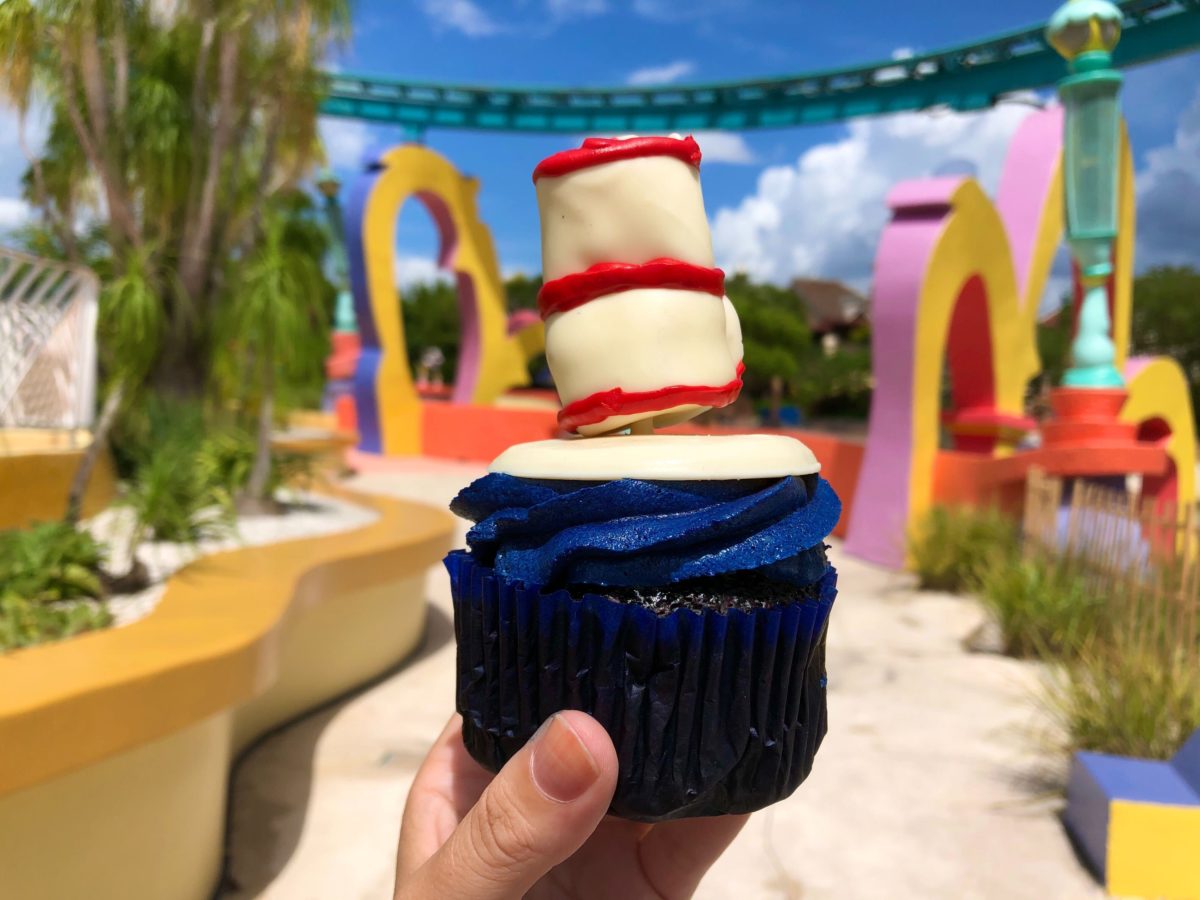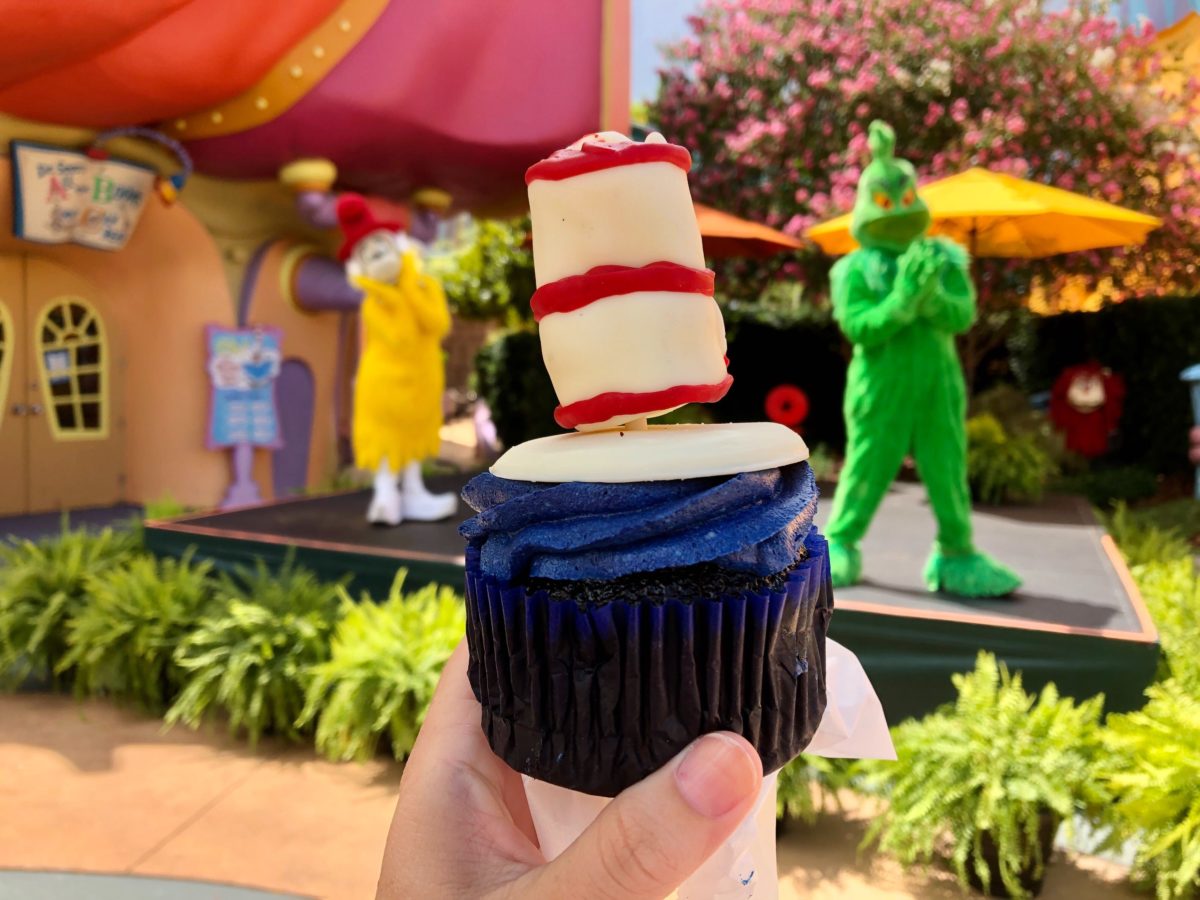 Obviously, we had to take this cupcake to get the perfect photo but were given a lot of strange looks as we wandered around with such a lovely dessert. No sharing right now, guys!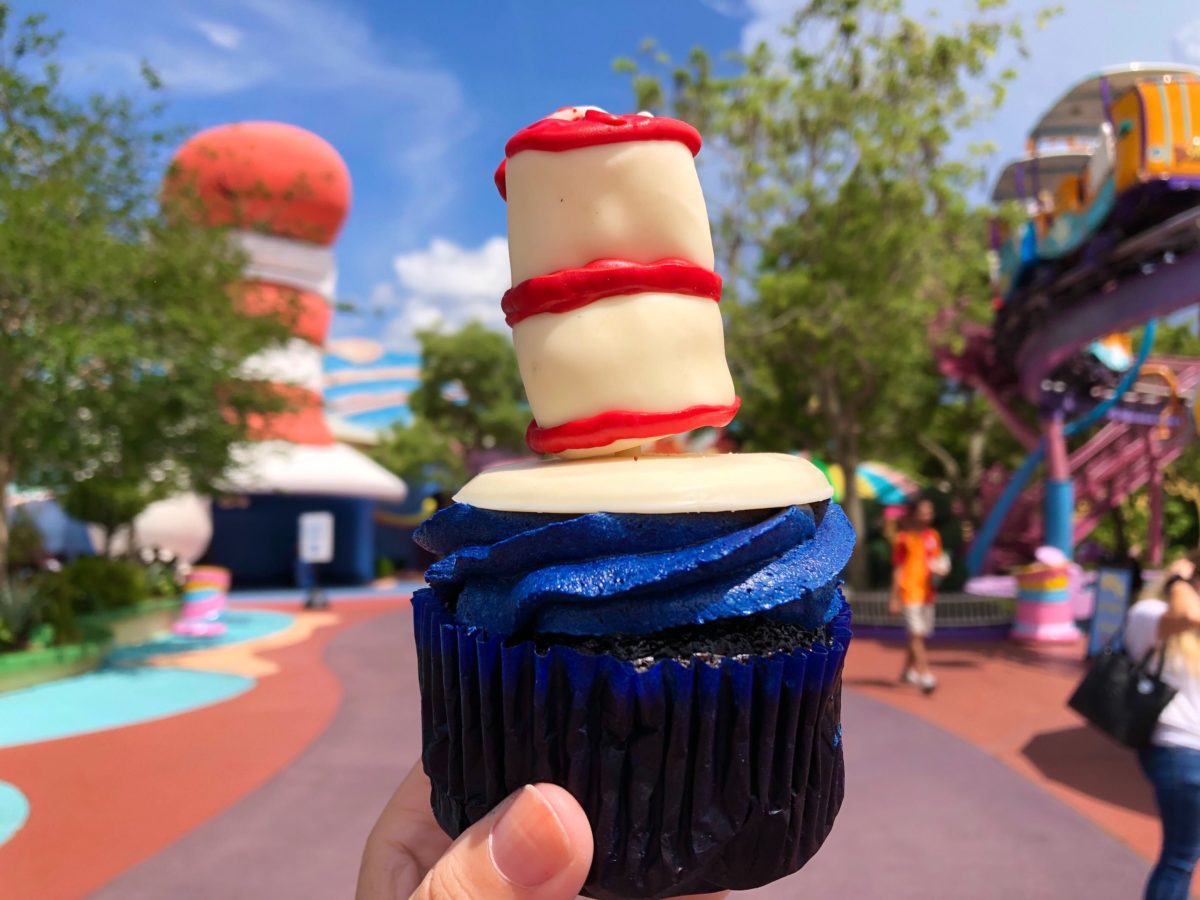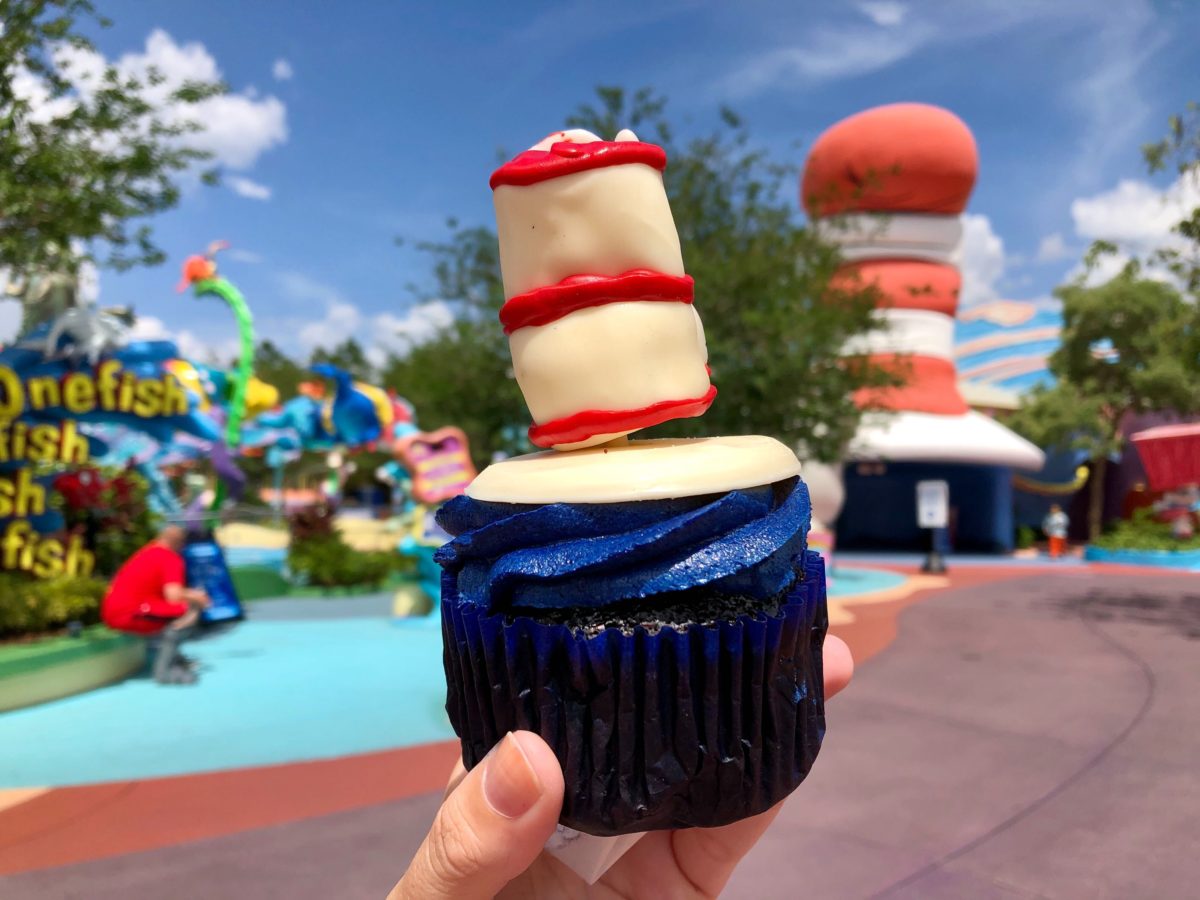 The hat is made up of a giant white chocolate disc and a marshmallow wand. One of the best parts of the treat was that the marshmallows were on a stick in the cupcake, so they could easily be removed and eaten almost as a second snack. The solid piece underneath was a lot more decorative, but if you like white chocolate, it was really excellent quality.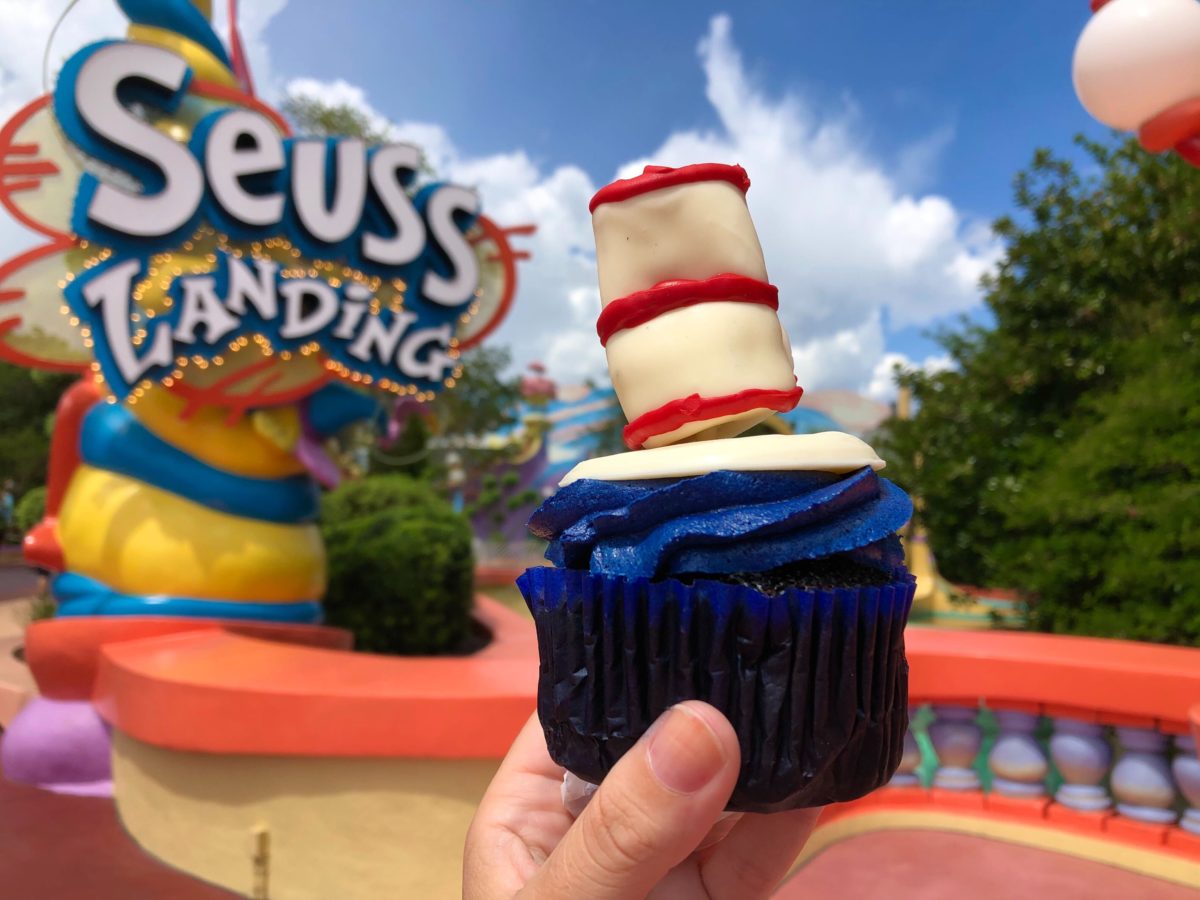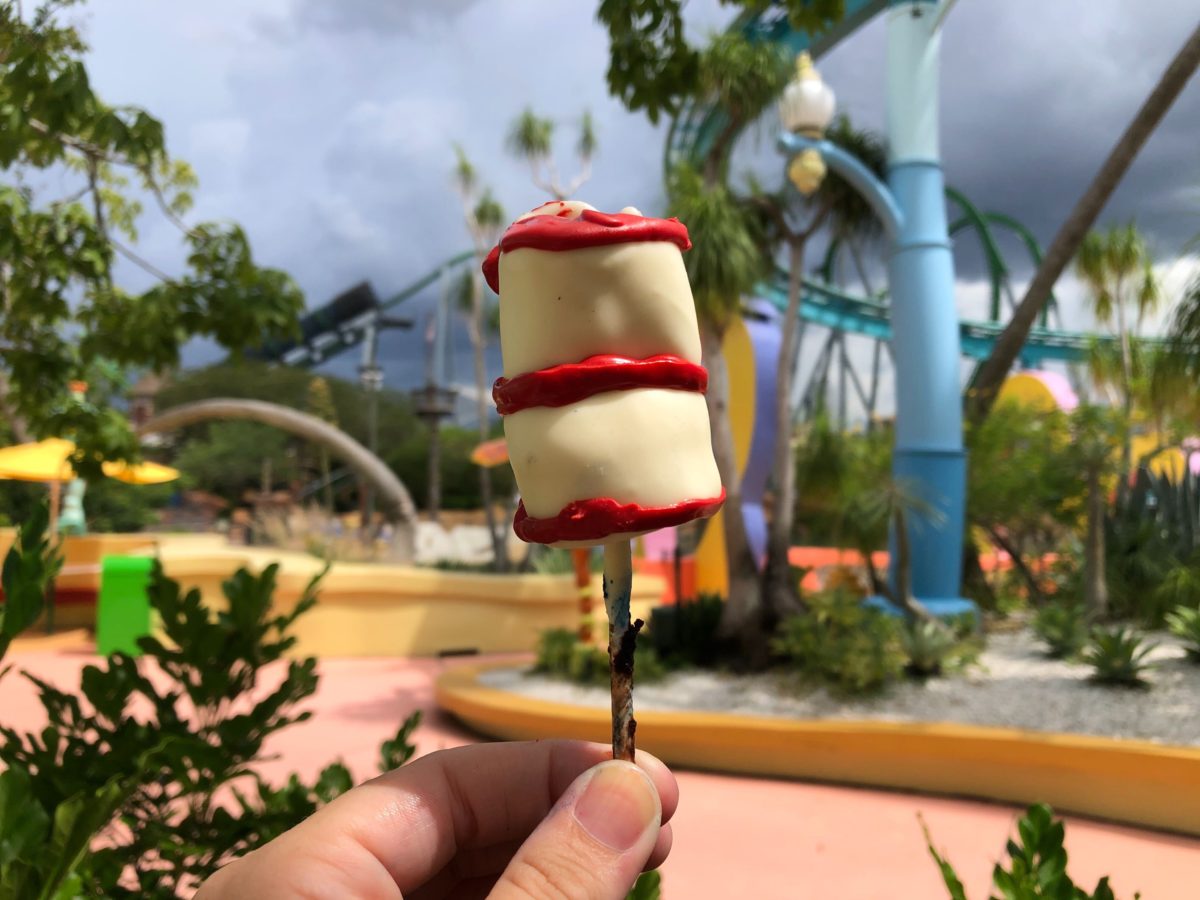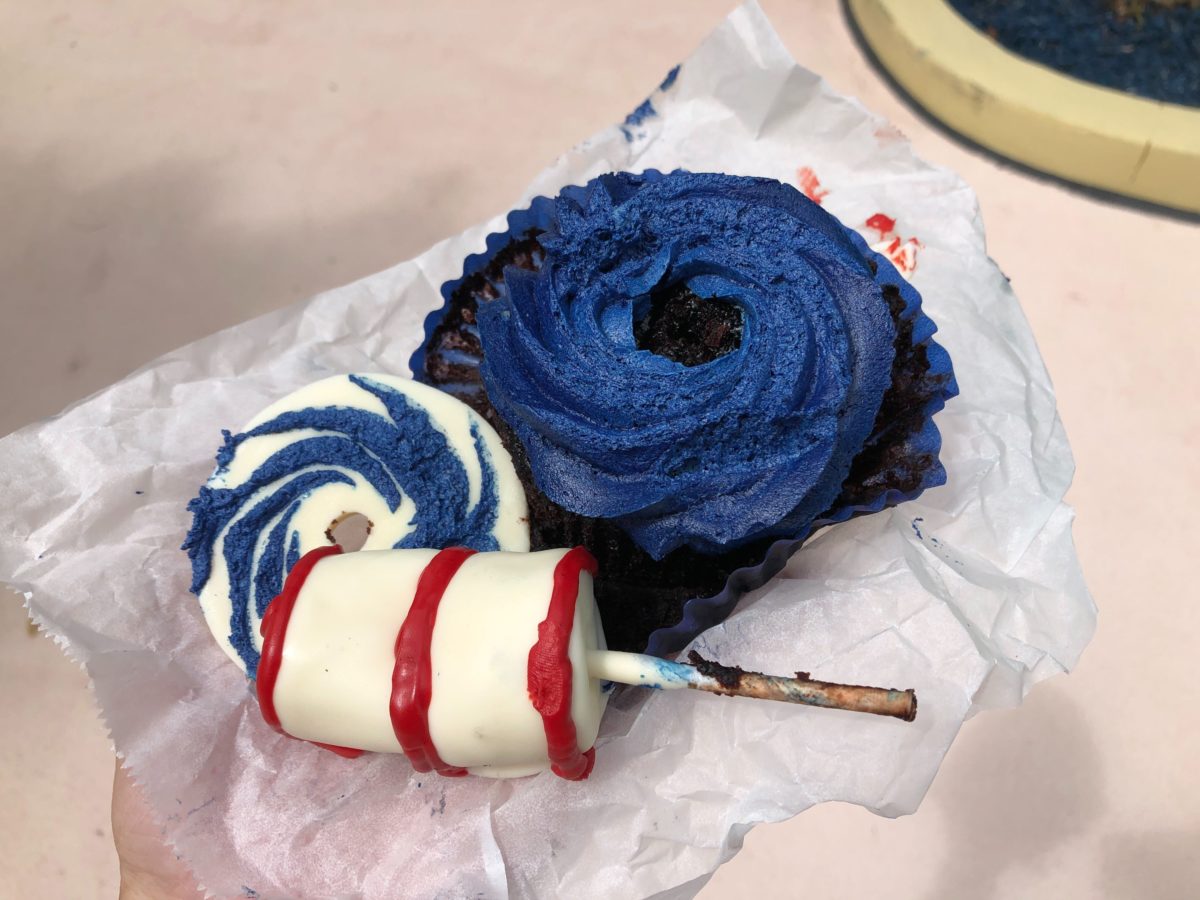 We started with one of the two marshmallows dipped in white chocolate, just because we had to remove all the toppings to get into the cupcake. This was a little work to get to the cake, but once we did, we were very surprised. The chocolate cake had a rich flavor that wasn't overtaken by the frosting. It isn't piled high, allowing for a nice balance of sweet buttercream to rich chocolate cake. You will get blue everywhere, so proceed with caution. Even though the cake is very heavy and dense, it isn't dry. We didn't notice these cupcakes on display the day before, so we're assuming we lucked out with a fresh batch.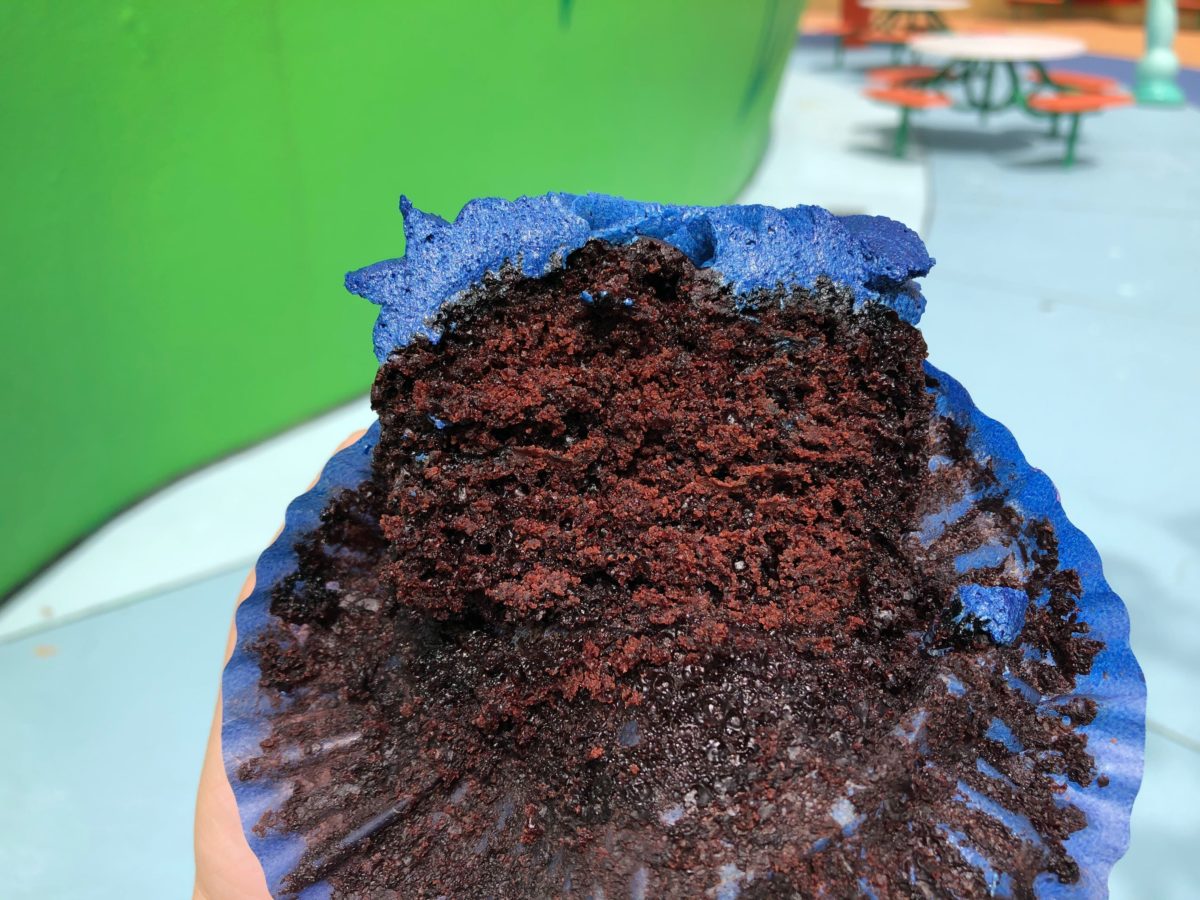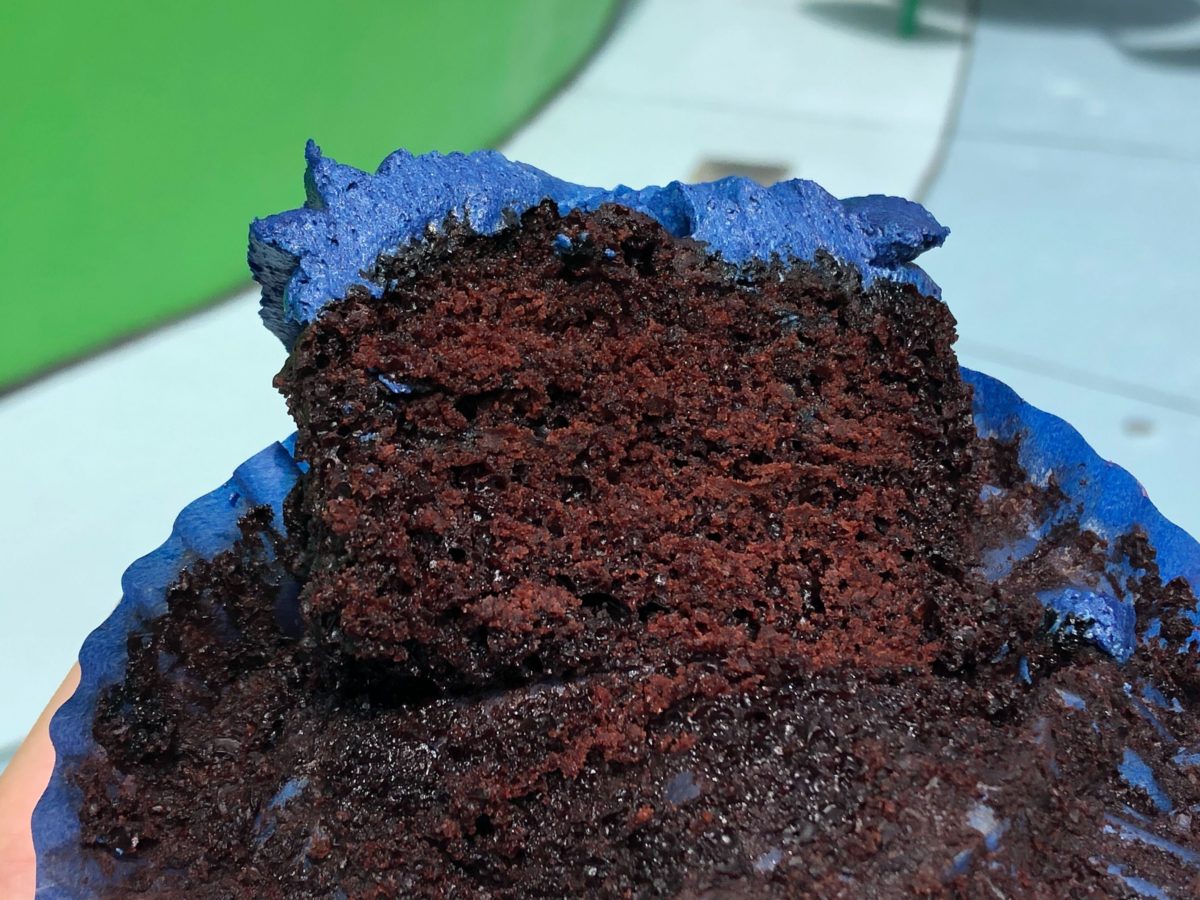 The cupcake was good, but the marshmallows with white chocolate won us over. If you're thinking of a chocolate treat on your way through Seuss Landing, this fun Cat in the Hat cupcake just might be the thing you're looking for!