Ahoy, everyone! Welcome back to Tokyo DisneySea! We're very excited to be back in the park, and we hope you're excited to see the latest developments since Tokyo DisneySea closed a few months ago. Let's set sail!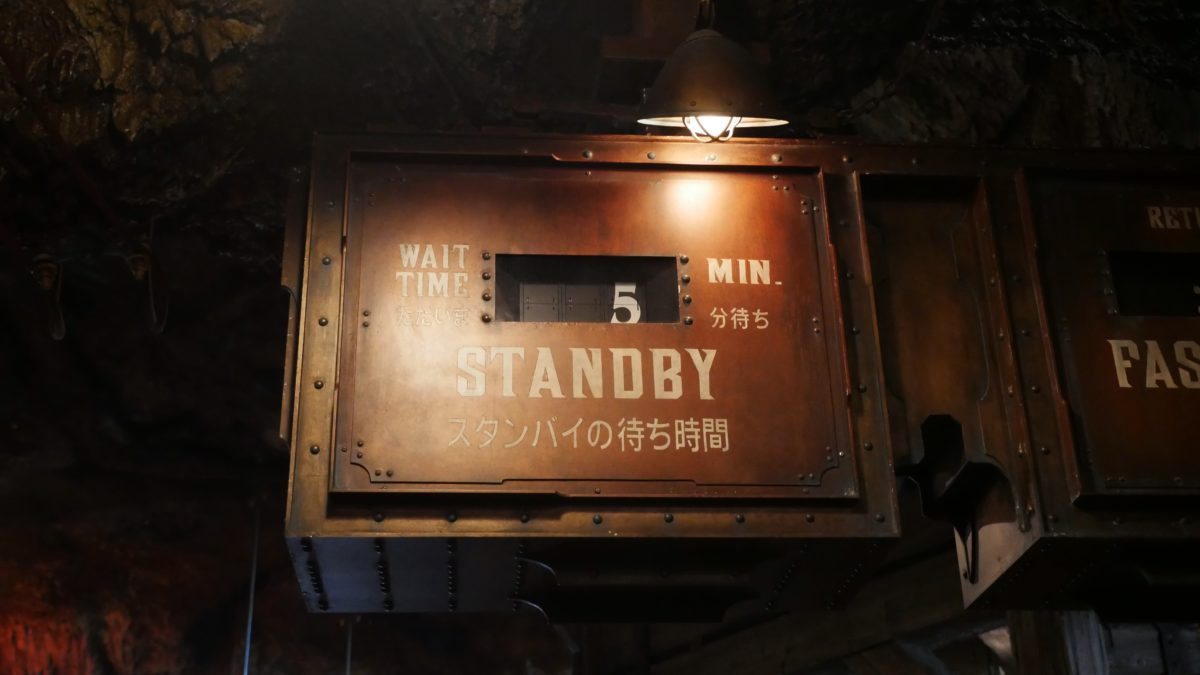 We had a full One-Day Passport, so we entered the park when it opened at 8am. Over at Journey to the Center of the Earth, the wait was only 5 minutes for most of the morning! Unheard of, since it's usually at least 45 minutes by lunchtime.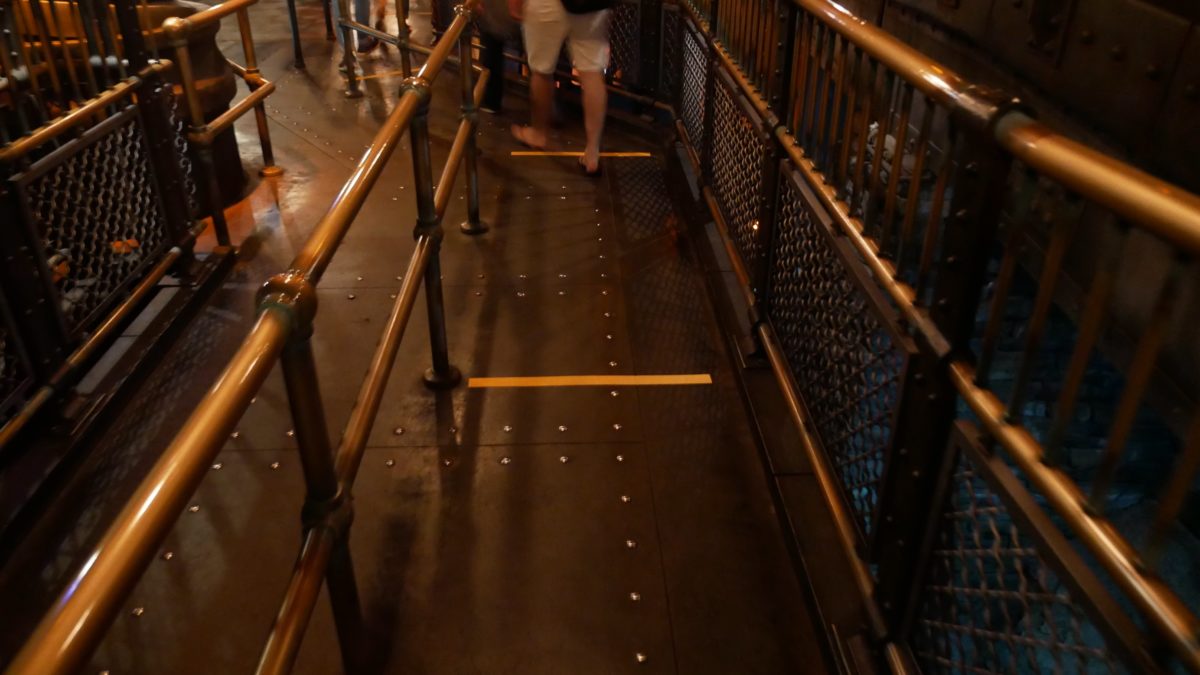 Like at other attractions, the queue was properly socially distanced, with yellow lines marking where to stand.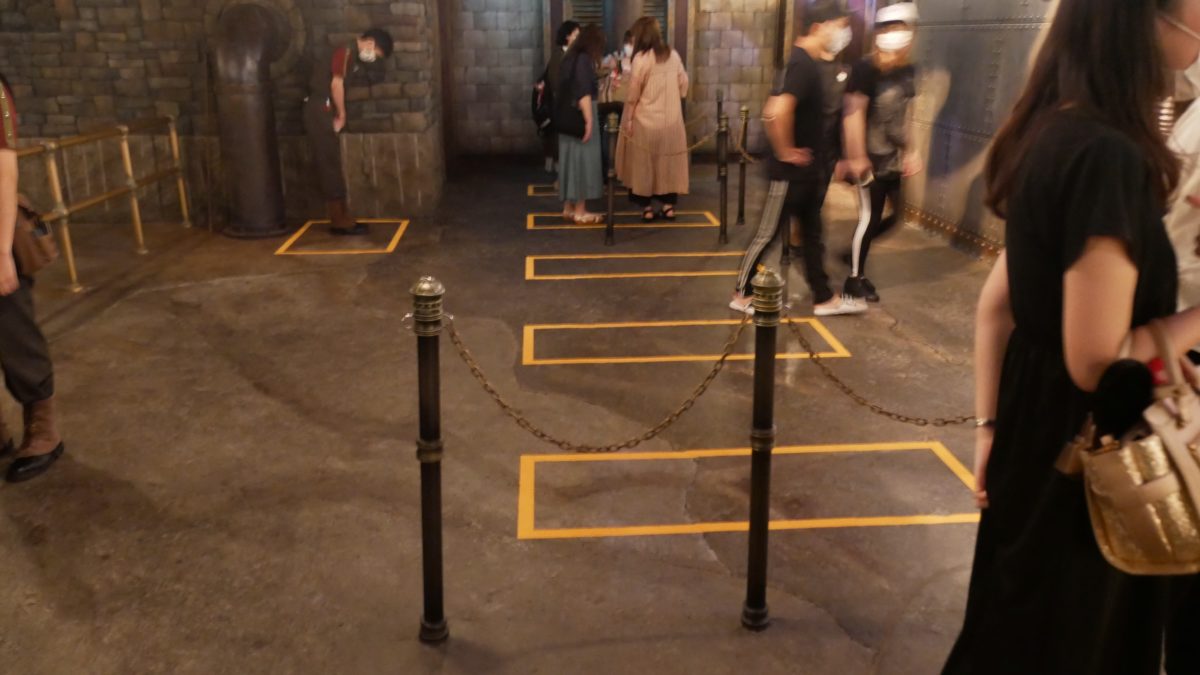 The Terravator preshow featured boxes for each party to stand in. You would adhere to these boxes while in the Terravator travelling deep underground!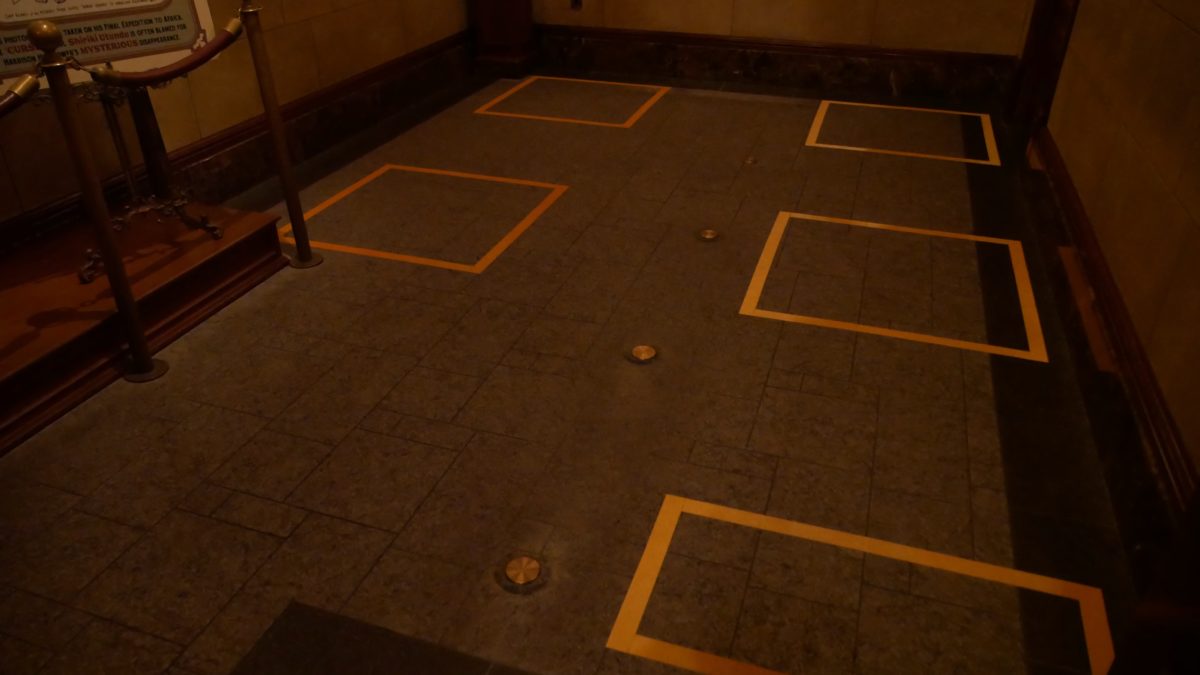 Over at Tower of Terror, the preshow is still going! Parties are isolated in to boxes just like at Journey to the Center of the Earth, and a Cast Member is a proper distance away so they may still deliver the spiel.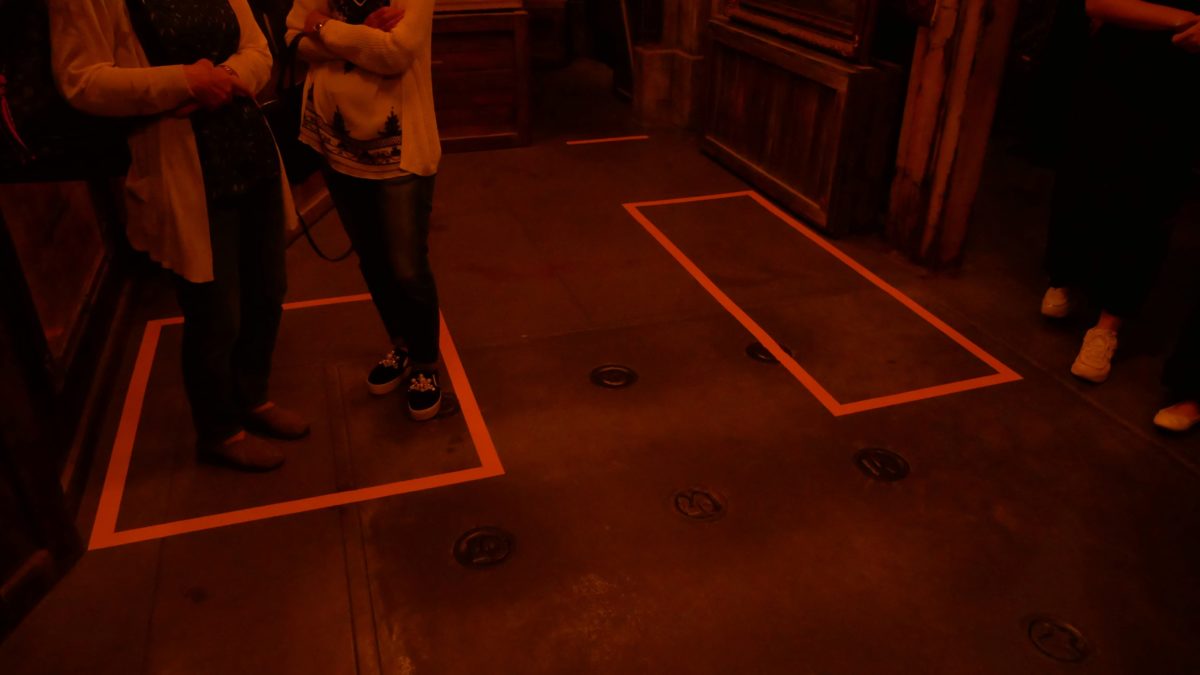 Once you've discovered the mystery of Shiriki Utundu, you're directed as always to the private collection of Harrison Hightower III. Guests are boarded onto the elevator also via boxes, and the middle row is skipped to promote social distancing.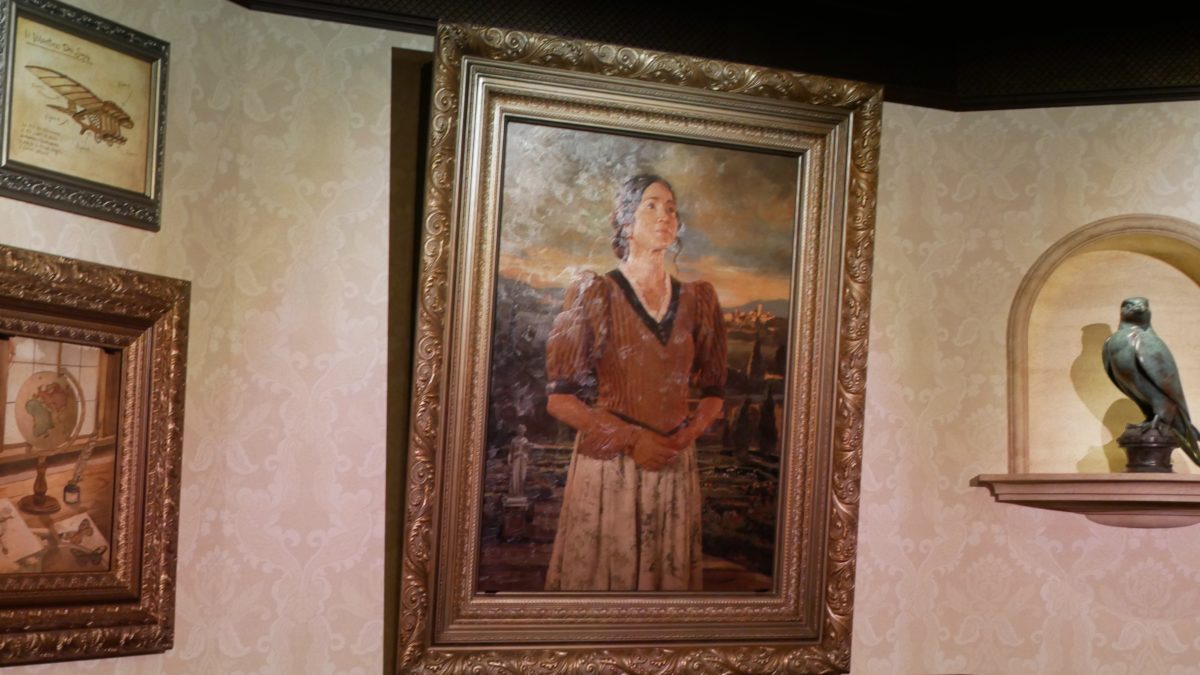 Sadly, the same cannot be said for Soaring: Fantastic Flight. There's no preshow, and the screen of Camelia Falco has been replaced by a regular painting.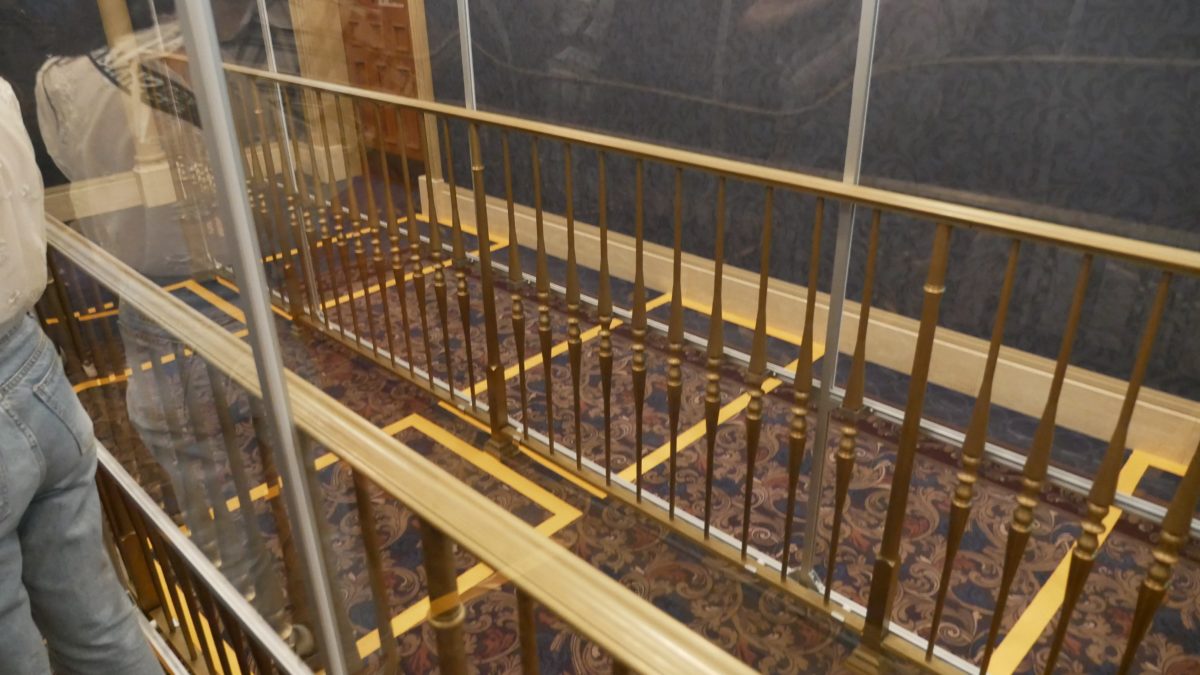 While waiting to board your Dream Flyer, parties are sorted into boxes. Because the ride is socially distanced, plexiglass barriers separate the three rows while they await boarding.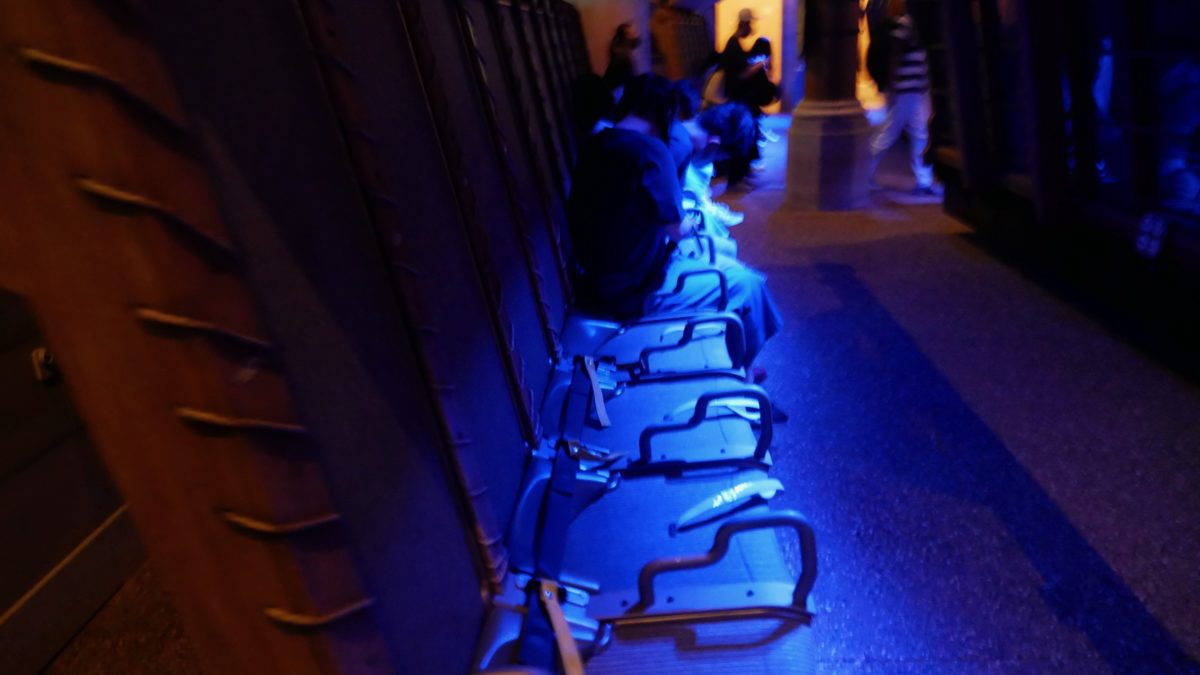 Unlike Soarin' at EPCOT, our seats do not feature plexiglass barriers between every few seats. Instead, parties are asked to leave one seat between them and the next group.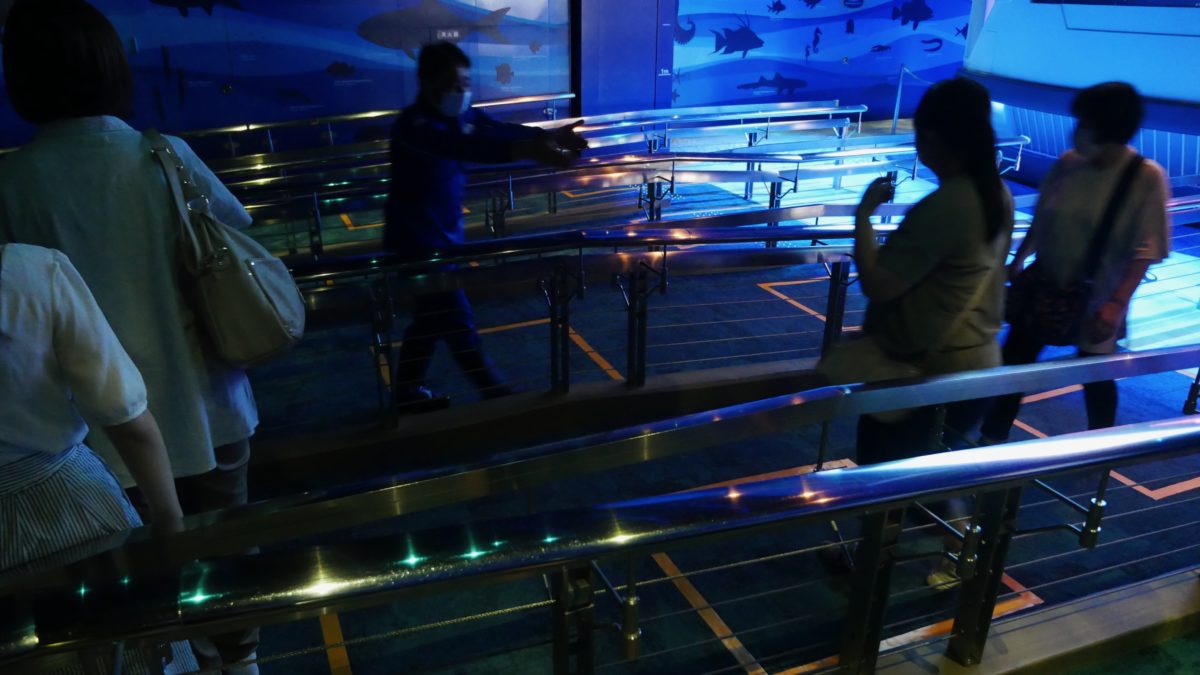 Boxes are much more common for attractions with preshows in general. Nemo & Friends SeaRider features the same system, and every other row of the simulator is roped off.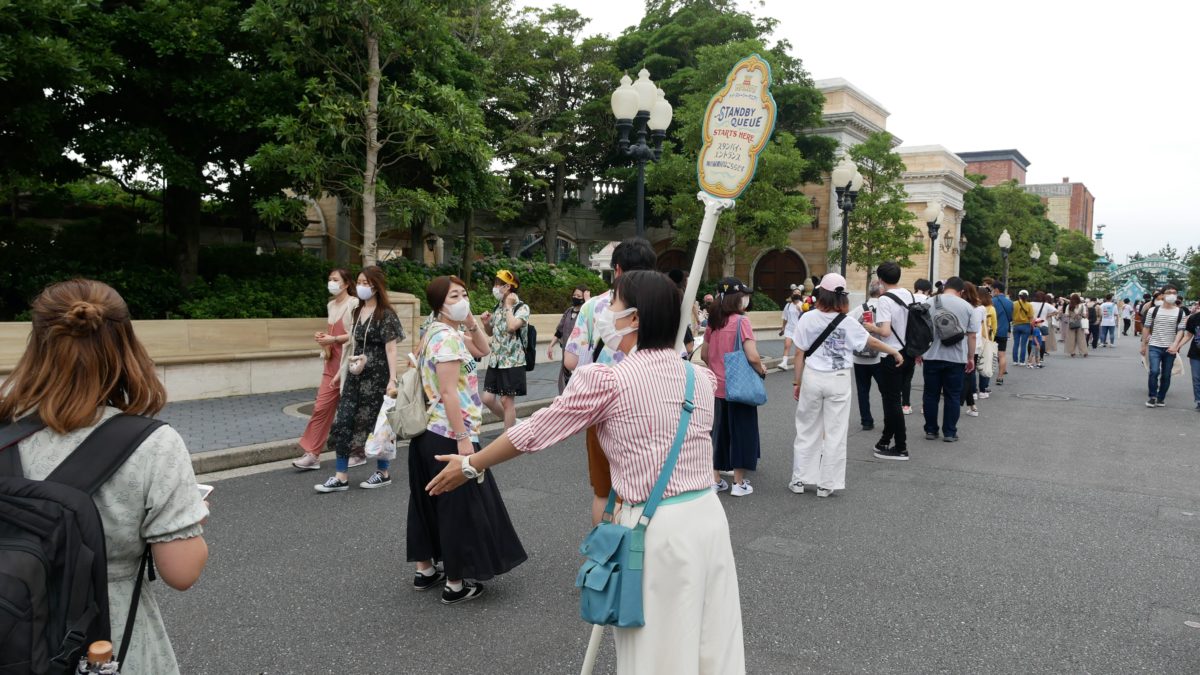 Toy Story Mania, normally a high-wait attraction as it is, suffers some exaggerated effects from social distancing. The line at this point was 35 minutes, but wound through the streets in front of Tower of Terror and the Broadway Music Theater, through Waterfront Park, and back into Toyville Trolley Park before reaching the actual Toy Story Mania queue. This was nothing, of course. Often the socially distanced queue for Soaring would wind through Mediterranean Harbor, Mysterious Island, through the queue for the currently-closed 20,000 Leagues Under the Sea, back up, through the FastPass distribution area, and out to Mermaid Lagoon, even as far as Arabian Coast. It was absolutely insane.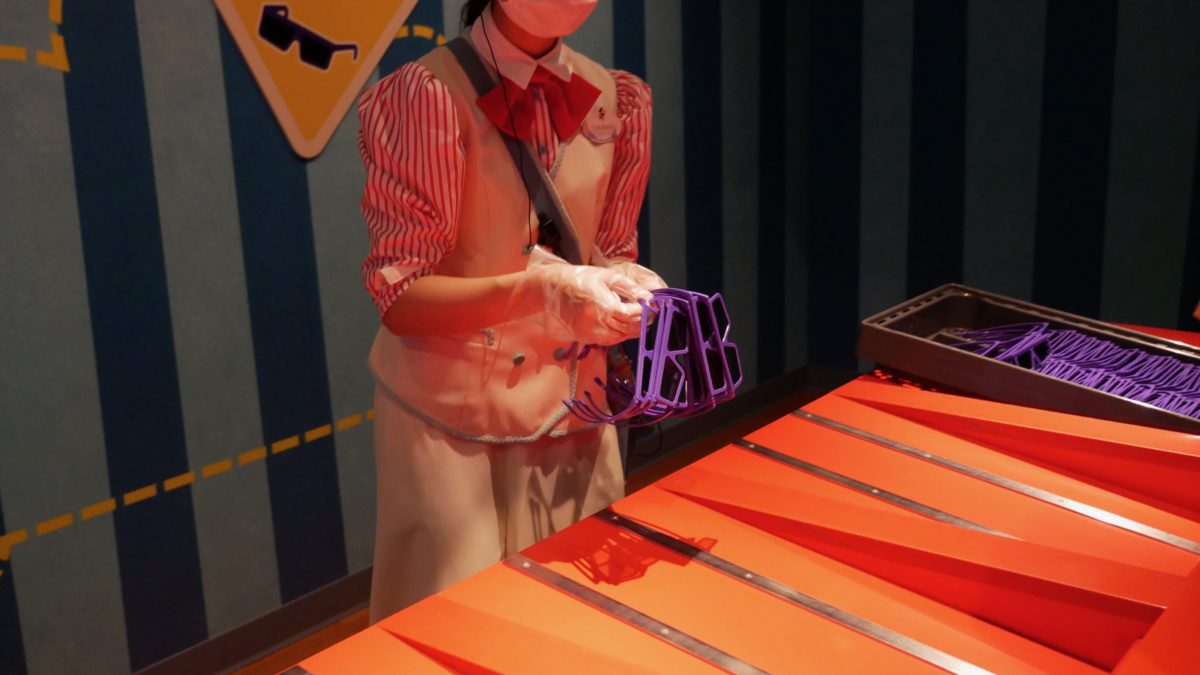 Inside Toy Story Mania, a Cast Member hands you your 3-D glasses so Guests' grubby hands don't have to touch five different pairs to grab one.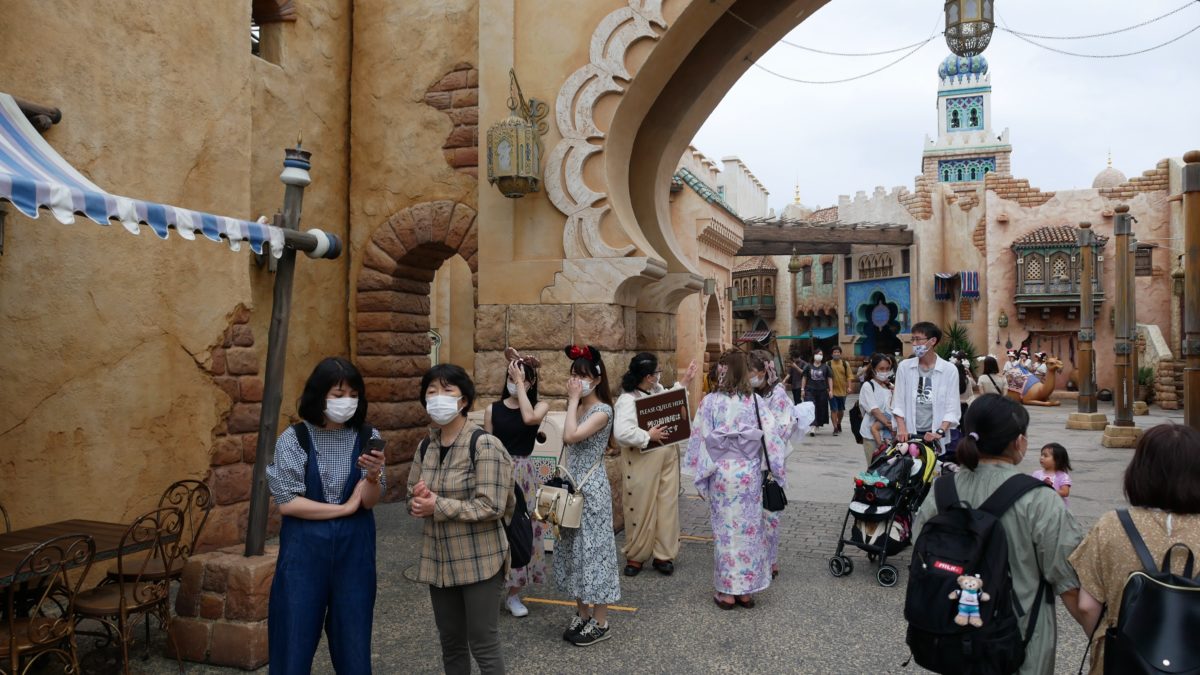 Long lines even afflicted the often walk-on Sindbad's Storybook Voyage in Arabian Coast. The queue extended out into the land, and the extended queue adjacent to Jasmine's Flying Carpets was used for the first time in years!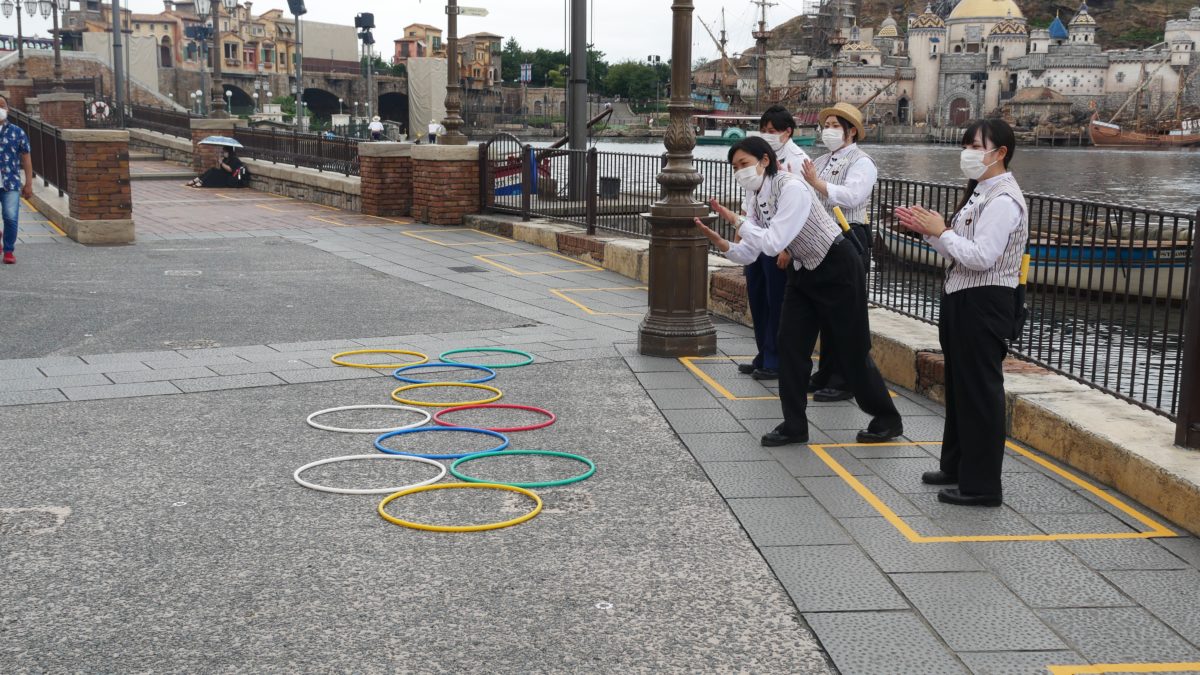 Since there's virtually no entertainment at the park, Cast Members set up some fun opportunities for young Guests. For instance, there was some hopscotch set up in Mediterranean Harbor, and Cast Members encouraged kids passing by to stop over and have a hop!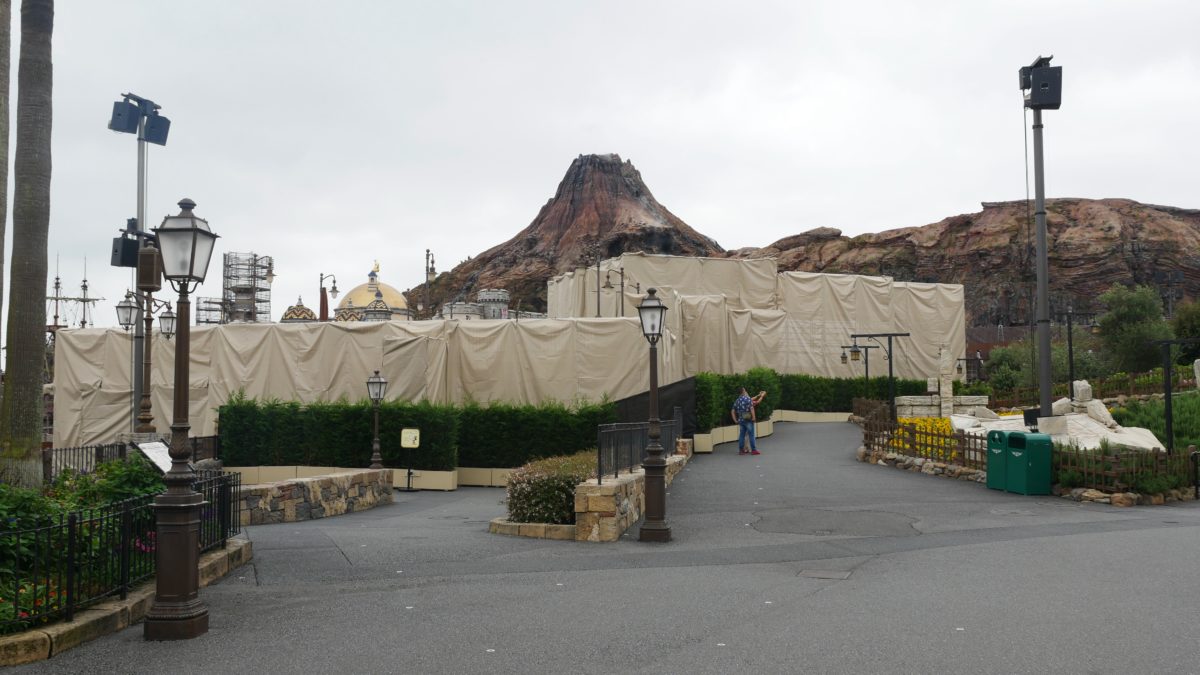 Even though the park was closed for four months, there's still ongoing construction work. The DisneySea Transit Steamer dock in Mediterranean Harbor is all covered up in scaffolding.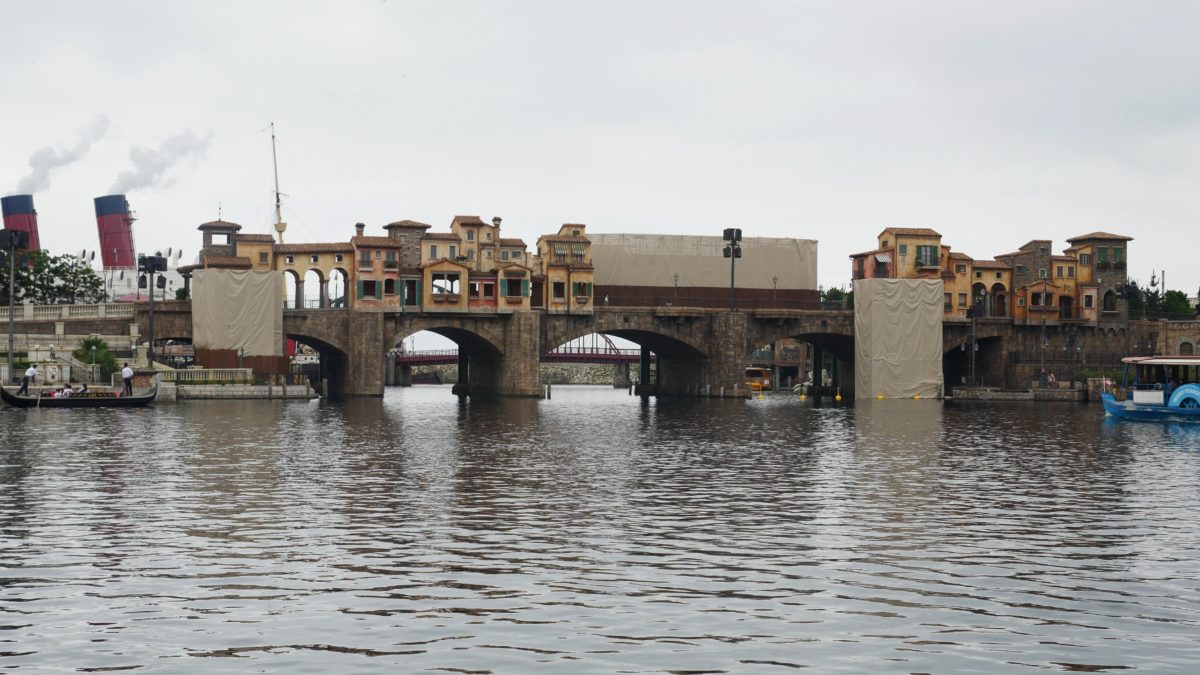 Different parts of Ponte Vecchio are also covered in scaffolding, including the Rimembranze gift shop and a number of the inner passages on the Mediterranean Harbor side.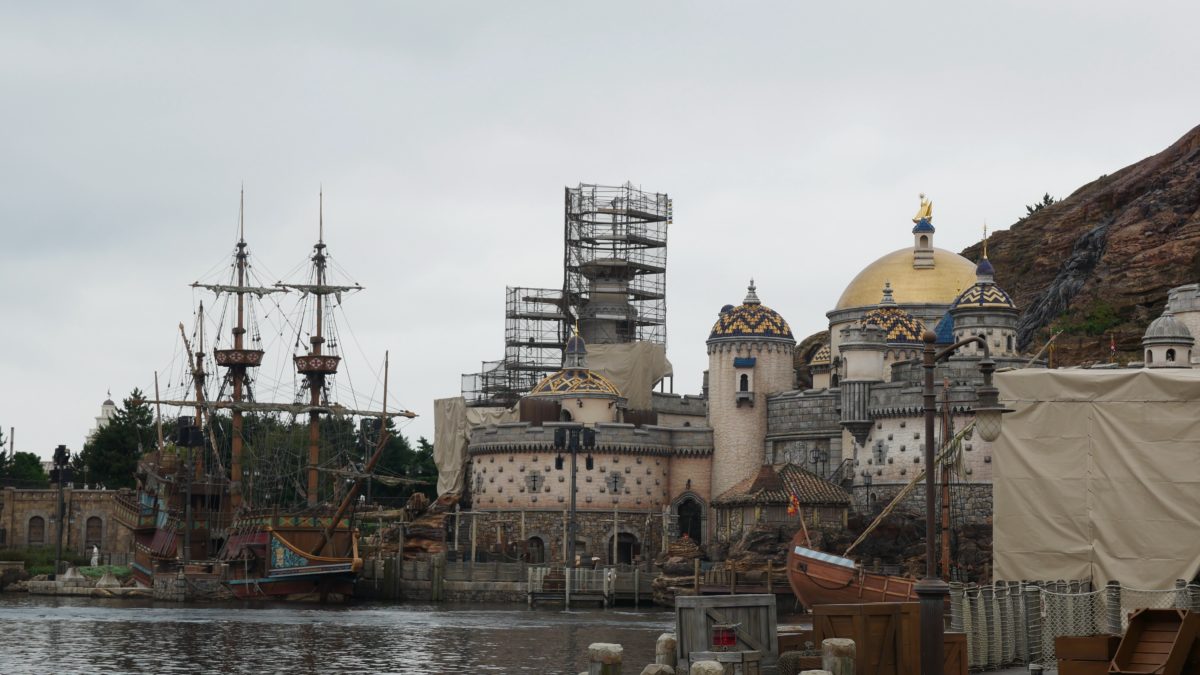 Construction work on Fortress Explorations, currently closed due to COVID-19 sanitizing concerns, also continues. The scaffold locations haven't changed since February, but it appears the top part of that tower has been temporarily removed.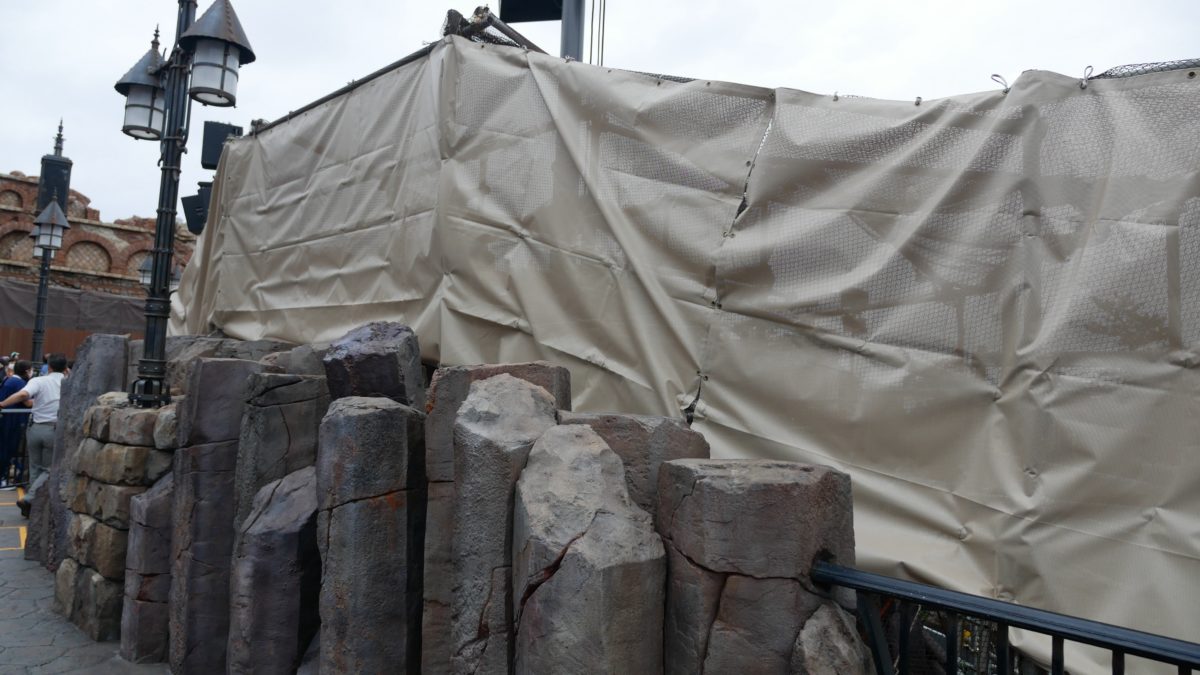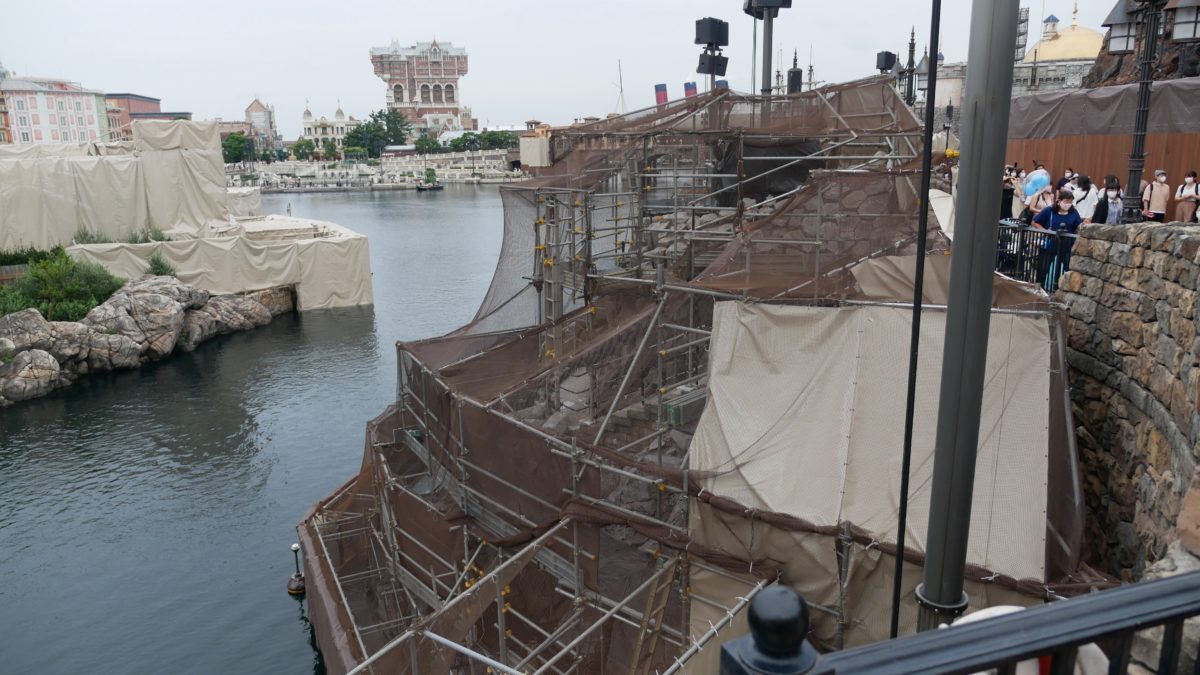 And finally, the rockwork surrounding Mediterranean Harbor on the Mount Prometheus side is also undergoing some touch-ups. If it's anything like the rest of the mountain, the work will conclude with even more detail than before!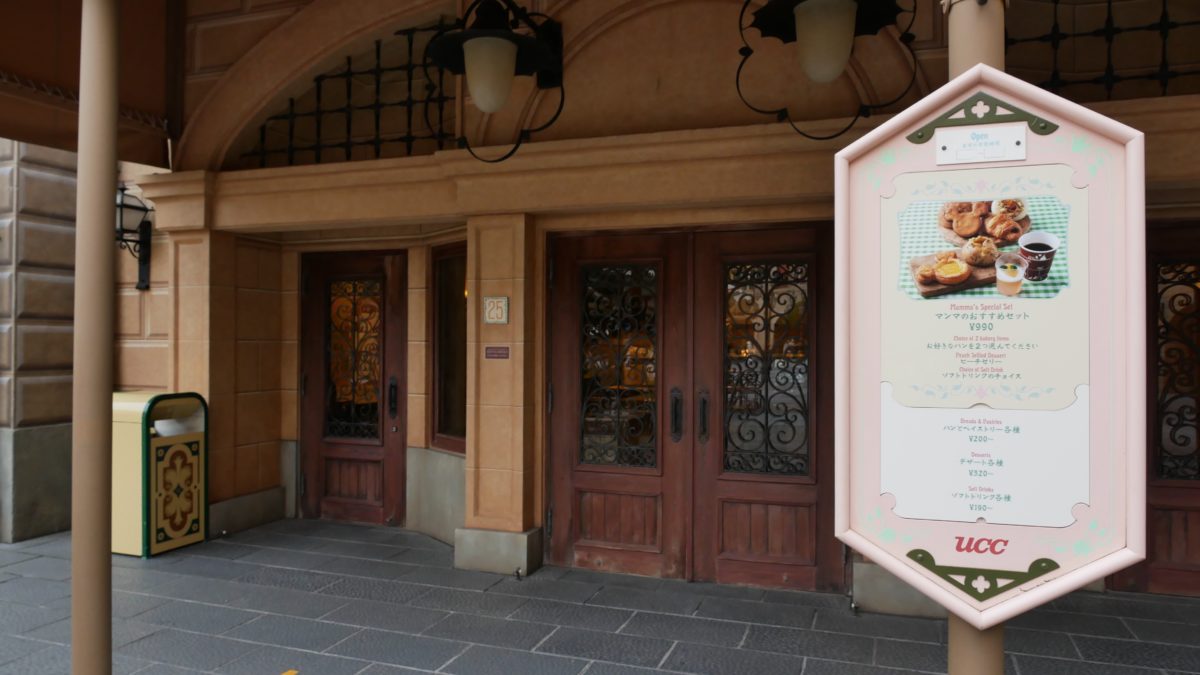 Like at Tokyo Disneyland, a number of dining establishments are still closed. One of my perennial snack favorites, Mamma Biscotti's Bakery, is on this list.
Another perennial favorite, the Yucatan Dog in Lost River Delta, is also unavailable until further notice.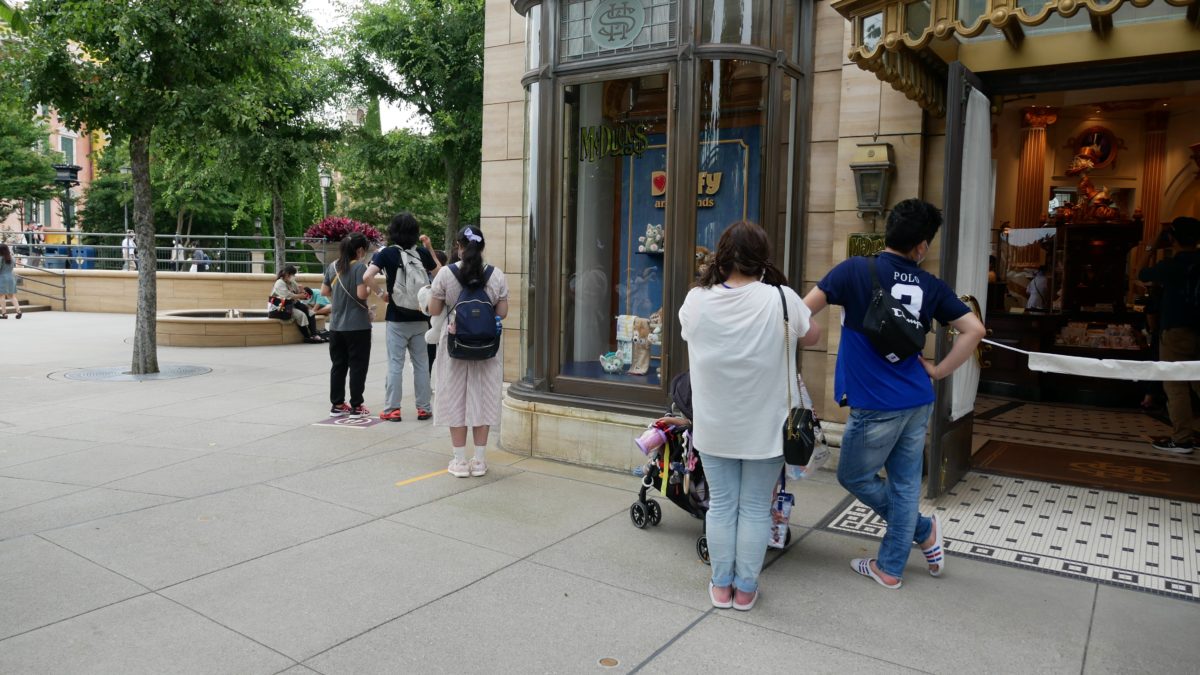 One place that isn't closed, however, is McDuck's Department Store, home of Duffy and all his friends. In fact, there was even a short line to control crowding. 'Olu Mel, newly introduced to Tokyo DisneySea, still isn't available in stores yet.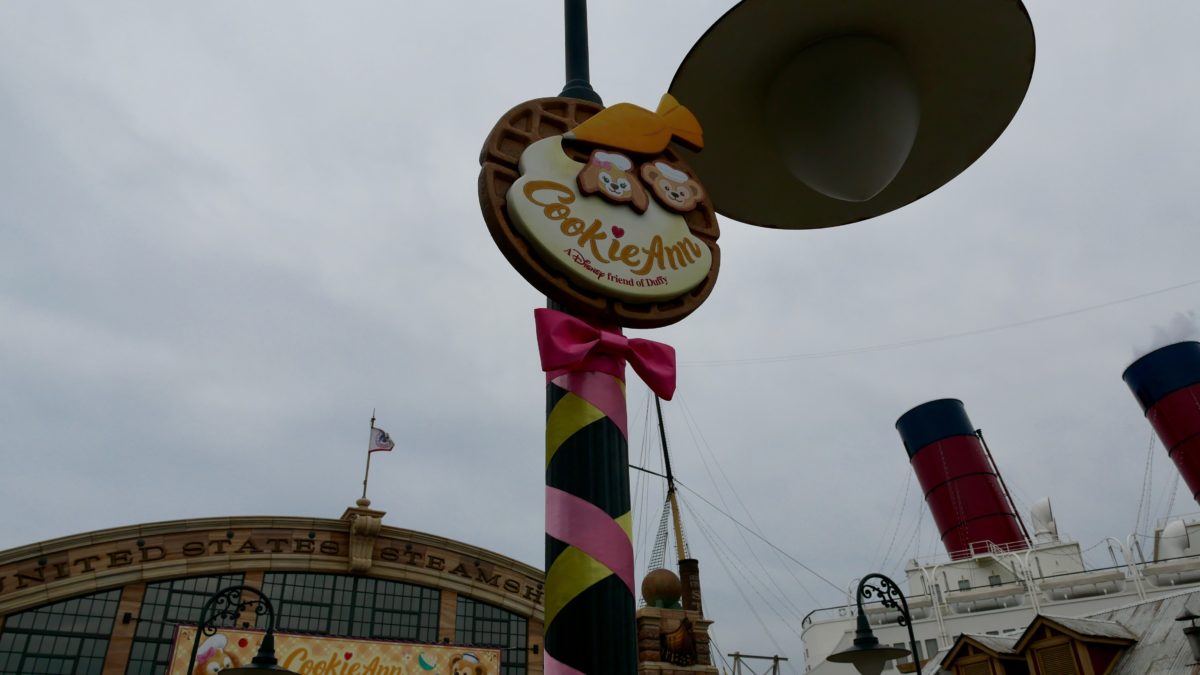 Decorations remain up to celebrate CookieAnn's arrival too. She was supposed to have her own Greeting Drive during April and May, but that was cancelled due to COVID-19.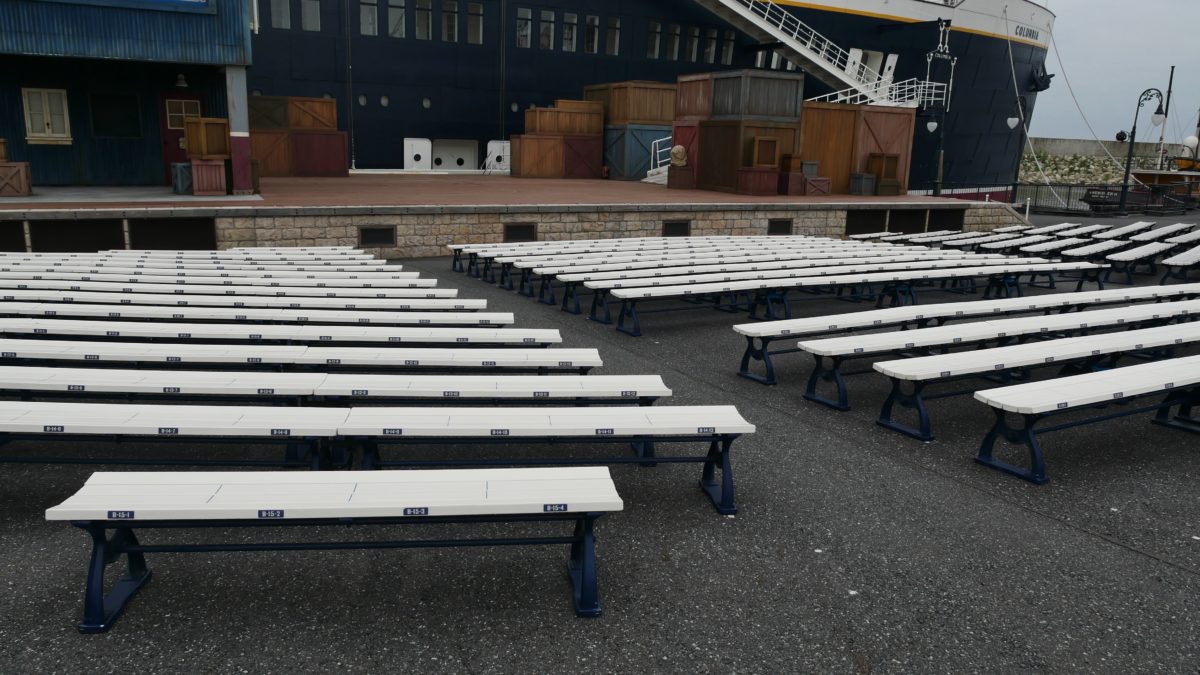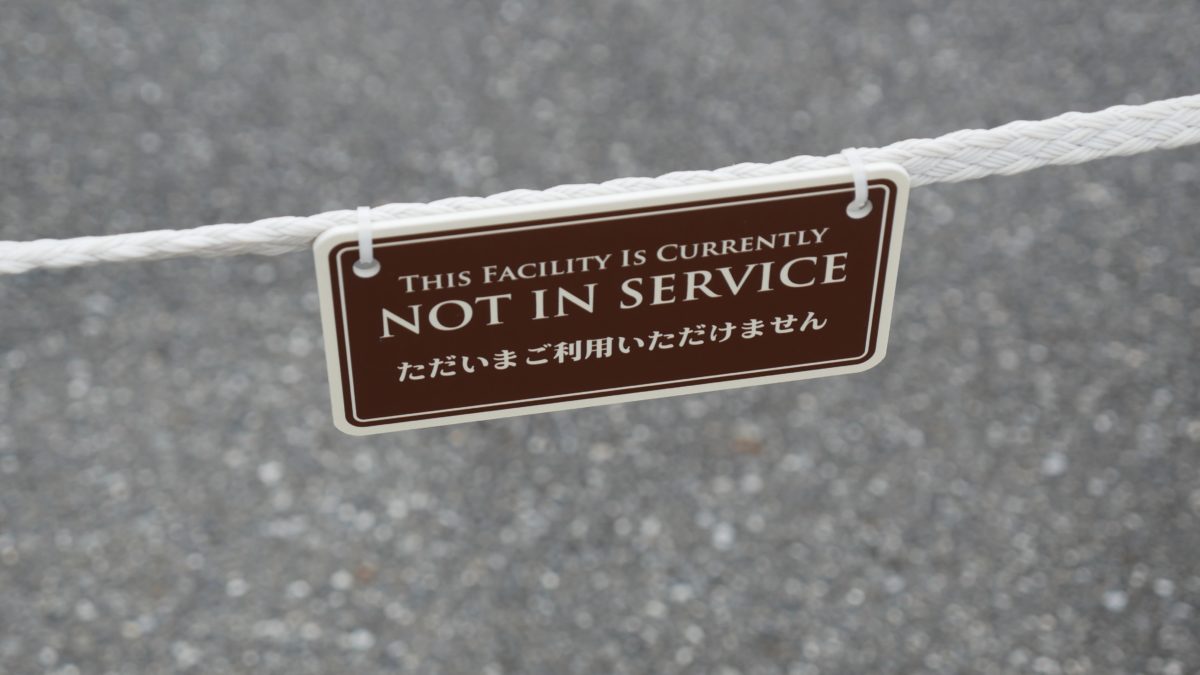 Shows are also not running at Tokyo DisneySea. That includes Hello, New York! at the Dockside Stage. Although that's probably for the best, since it's by far the worst show on property right now.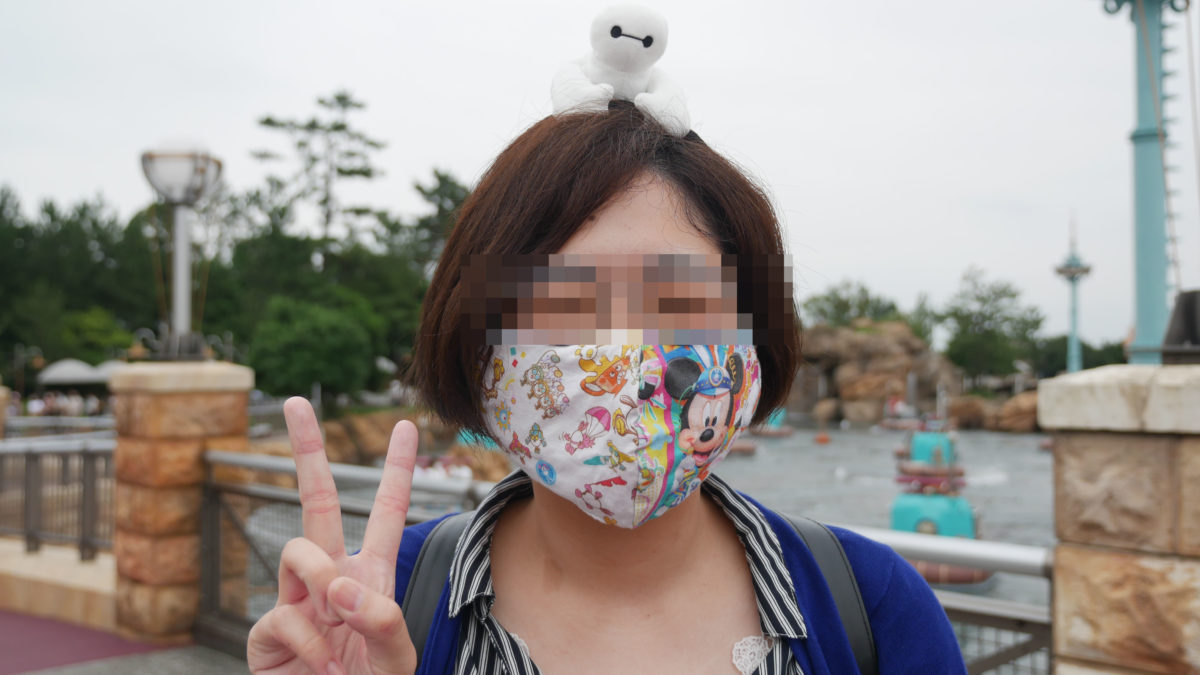 While on our journeys, we spotted a woman with a custom-made Usatama on the Run!-themed cloth mask. She agreed to let us share it with you, as long as we blurred her eyes.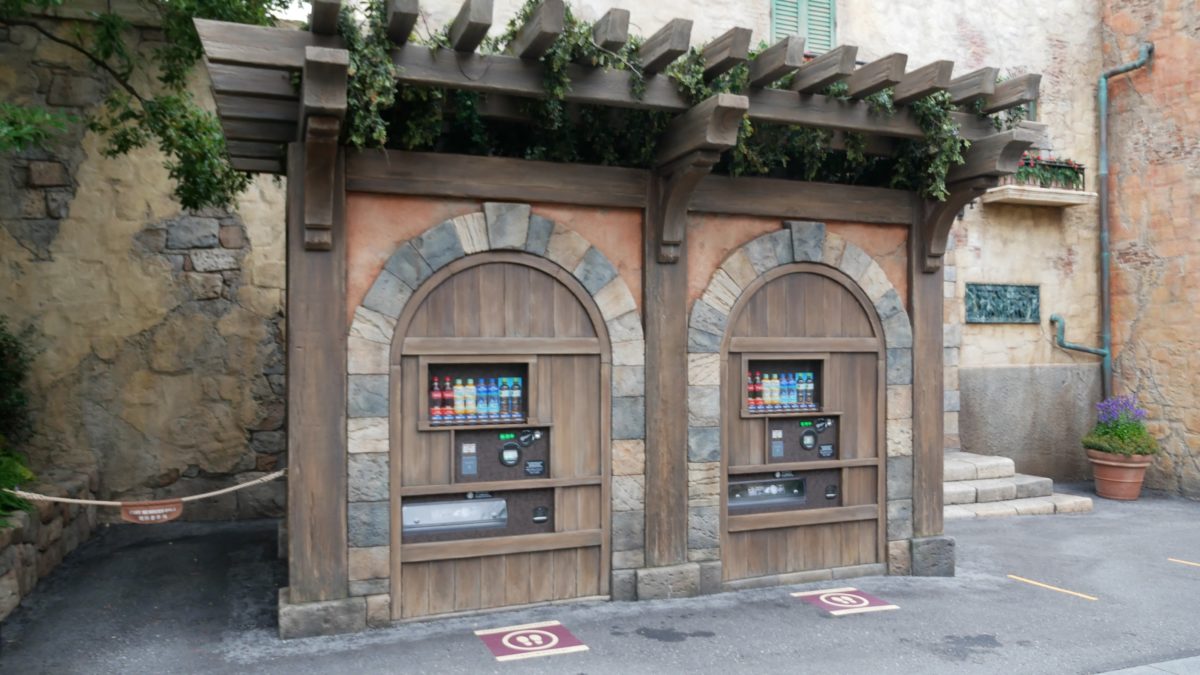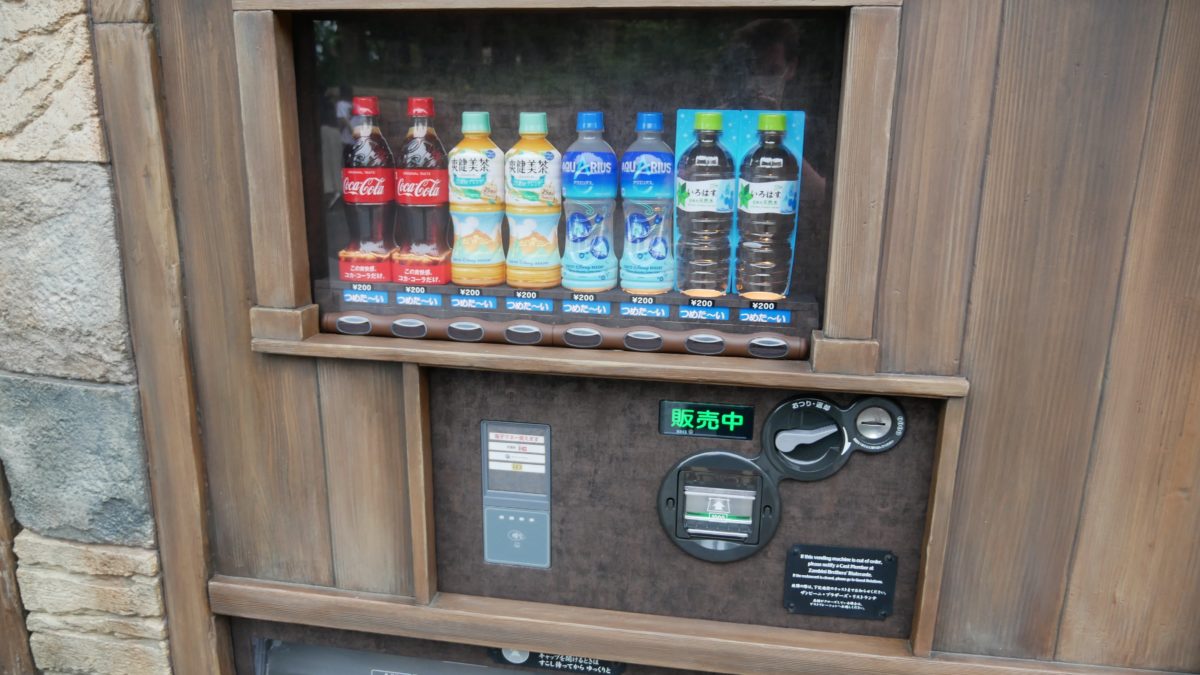 As we mentioned last week, the Tokyo Disney Resort is pushing to add more automated sales opportunities to offset a Cast Member shortage, particularly useful in the times of COVID-19. As such, two new vending machines we'd previously shown under construction have been added! This one is on the path to Soaring behind Zambini Brothers Ristorante in Mediterranean Harbor, and even fits the atmosphere!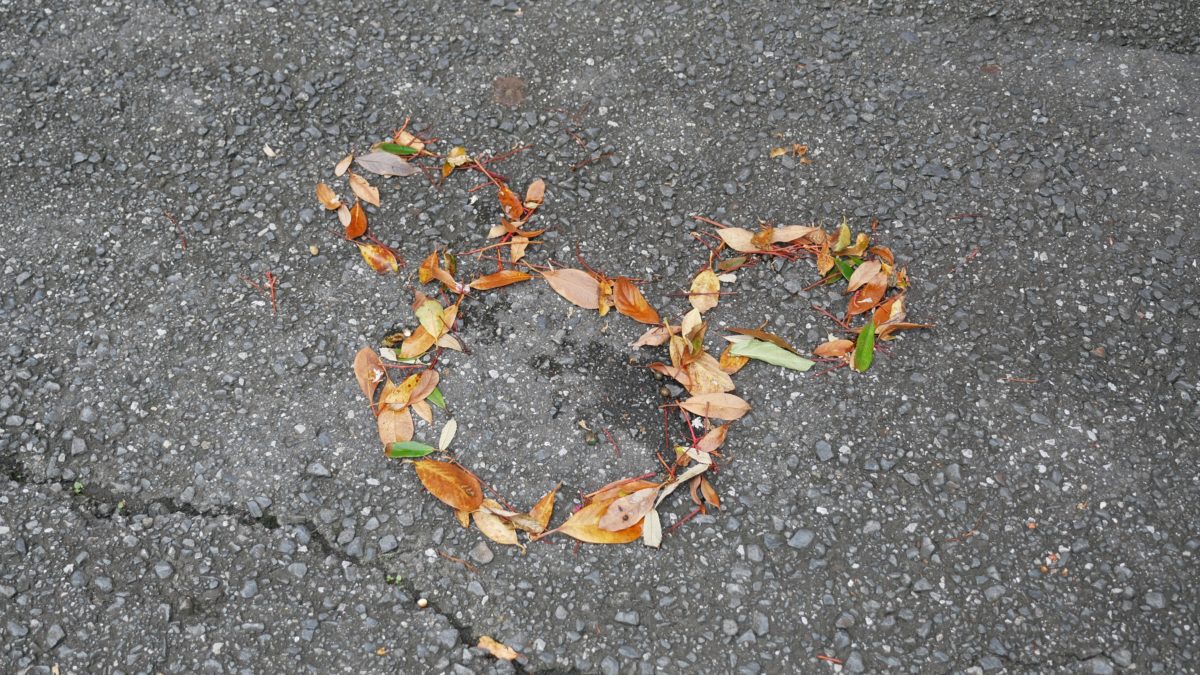 And of course, it wouldn't be a trip to Tokyo Disney without seeing at least one Mickey silhouette creatively placed by a Cast Member, whether in water or as some leaves. Thins like this are why our custodial team is so special!
And that's the latest from Tokyo DisneySea! We're excited to see the parks open once more, and hope that things like preshows are able to return to normal as soon as possible! What was your favorite change? Let us kno wbelow or on social media!
Are you considering or planning a visit to Tokyo Disney Resort? Visit TDRPlans for every detail (and more) that you'll need to make your trip the best it can be! Did I mention it's 100% free?