We're back at Universal Orlando bright and early to check in on the Halloween Horror Nights Tribute Store. It still has not opened, and there are no signs of life.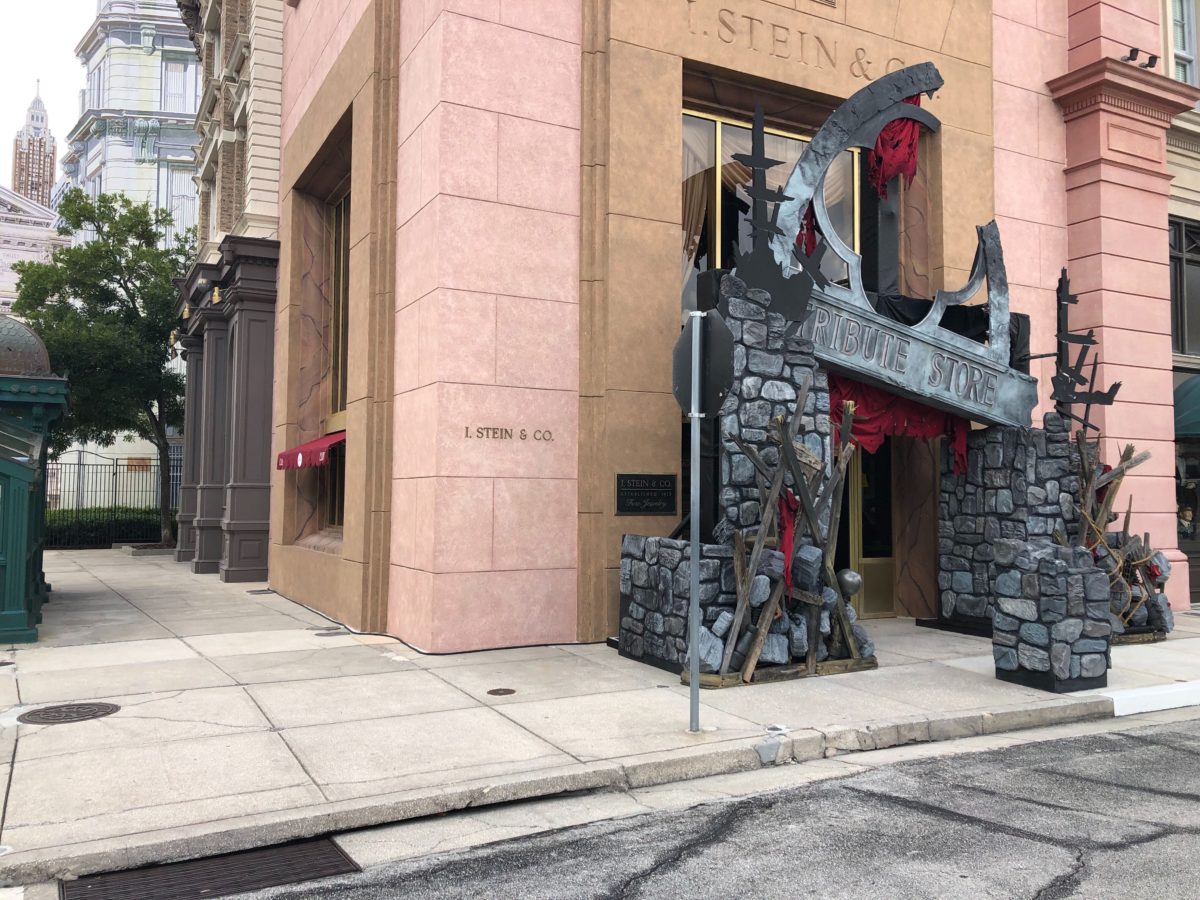 Unfortunately, no opening date has been announced so we'll just have to keep checking back. (Editor's Note: Since the writing of this post, the Tribute Store has actually opened! You can check out our full photo and video tour by clicking here.)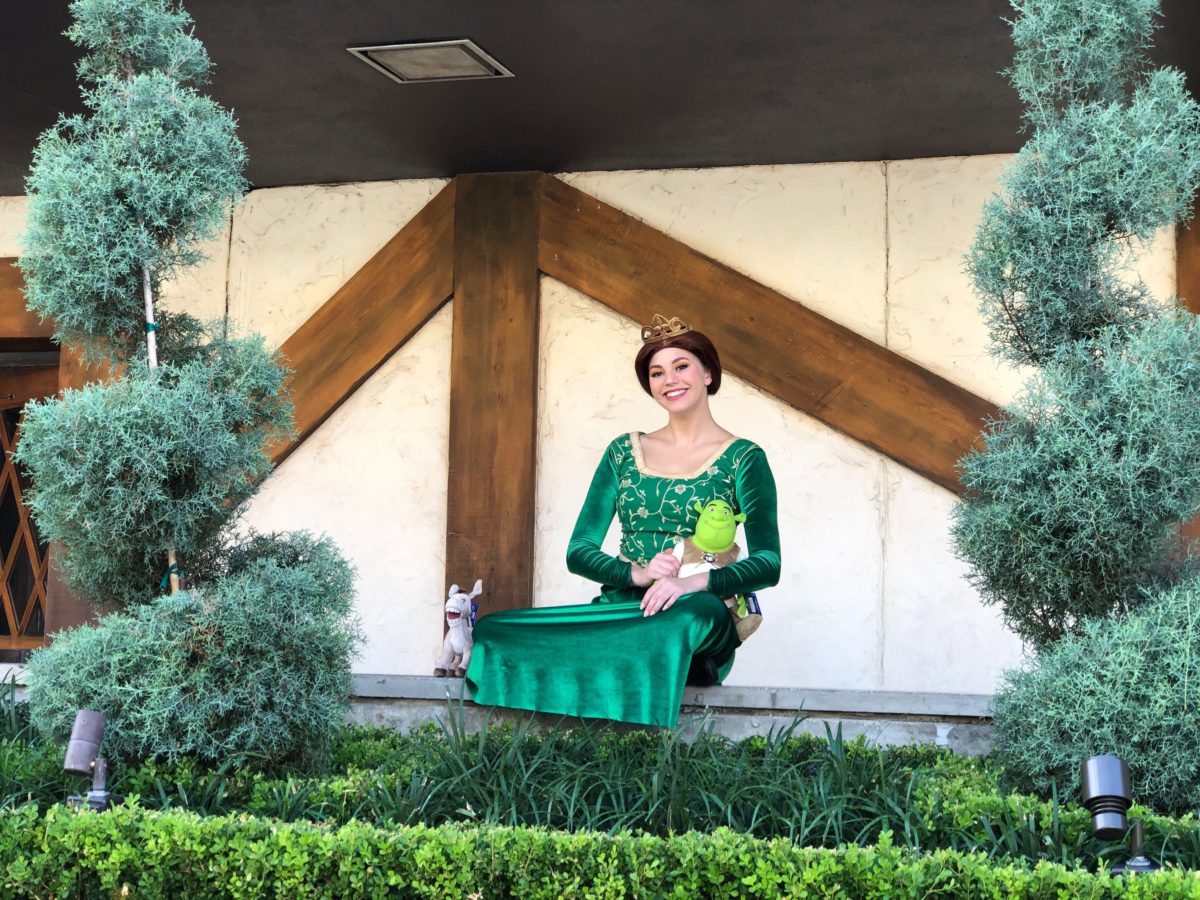 Princess Fiona was out for socially distanced meet and greets with guests. Today she had adorable Shrek and Donkey plushes with her.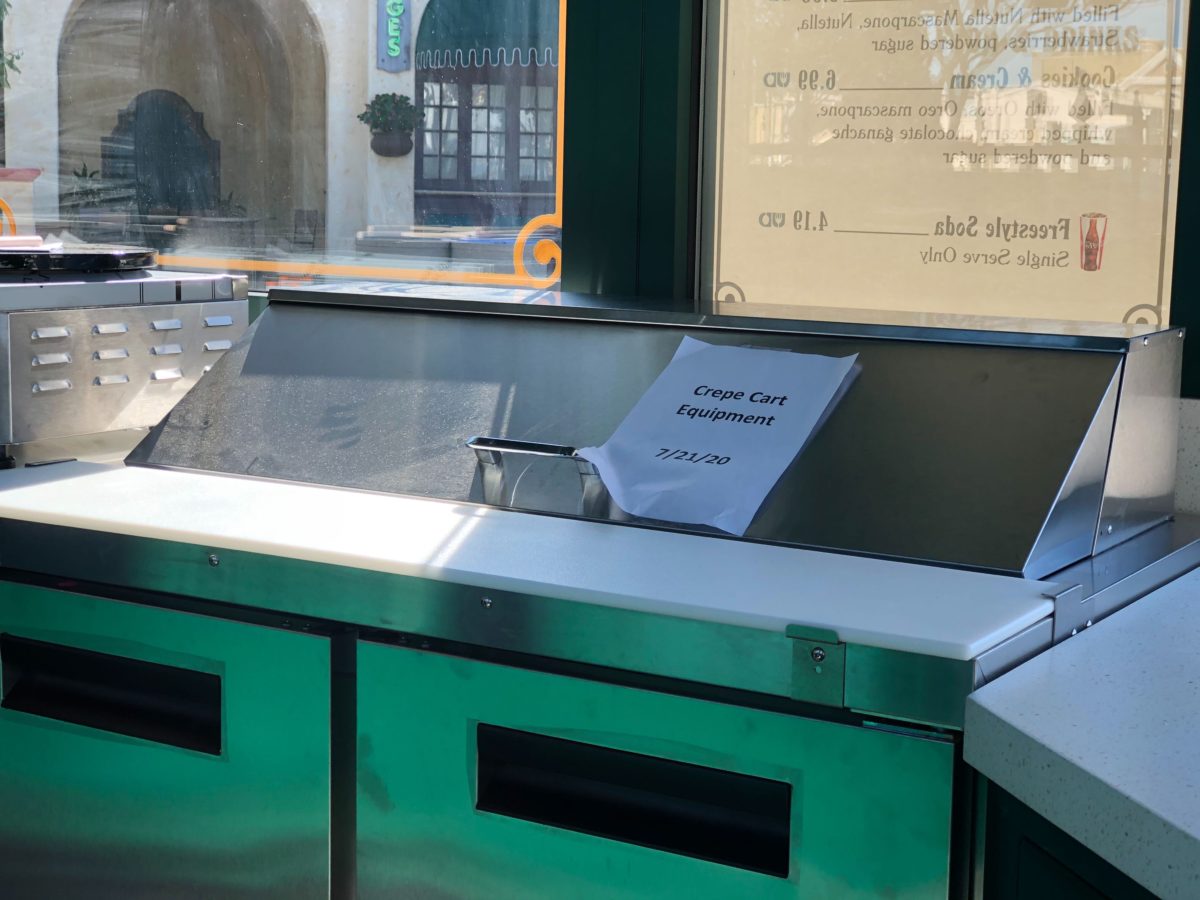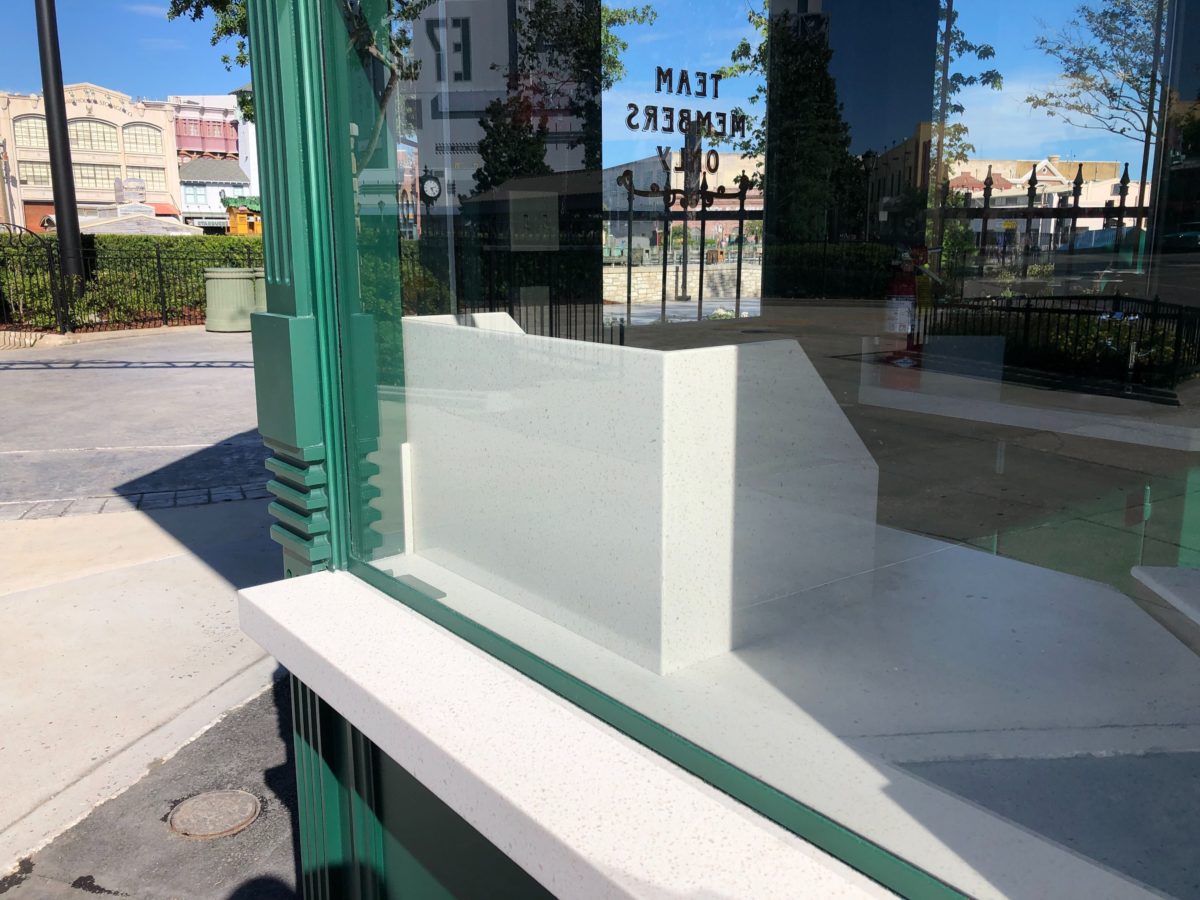 Central Park Crepes is making progress. More equipment has been installed inside the building.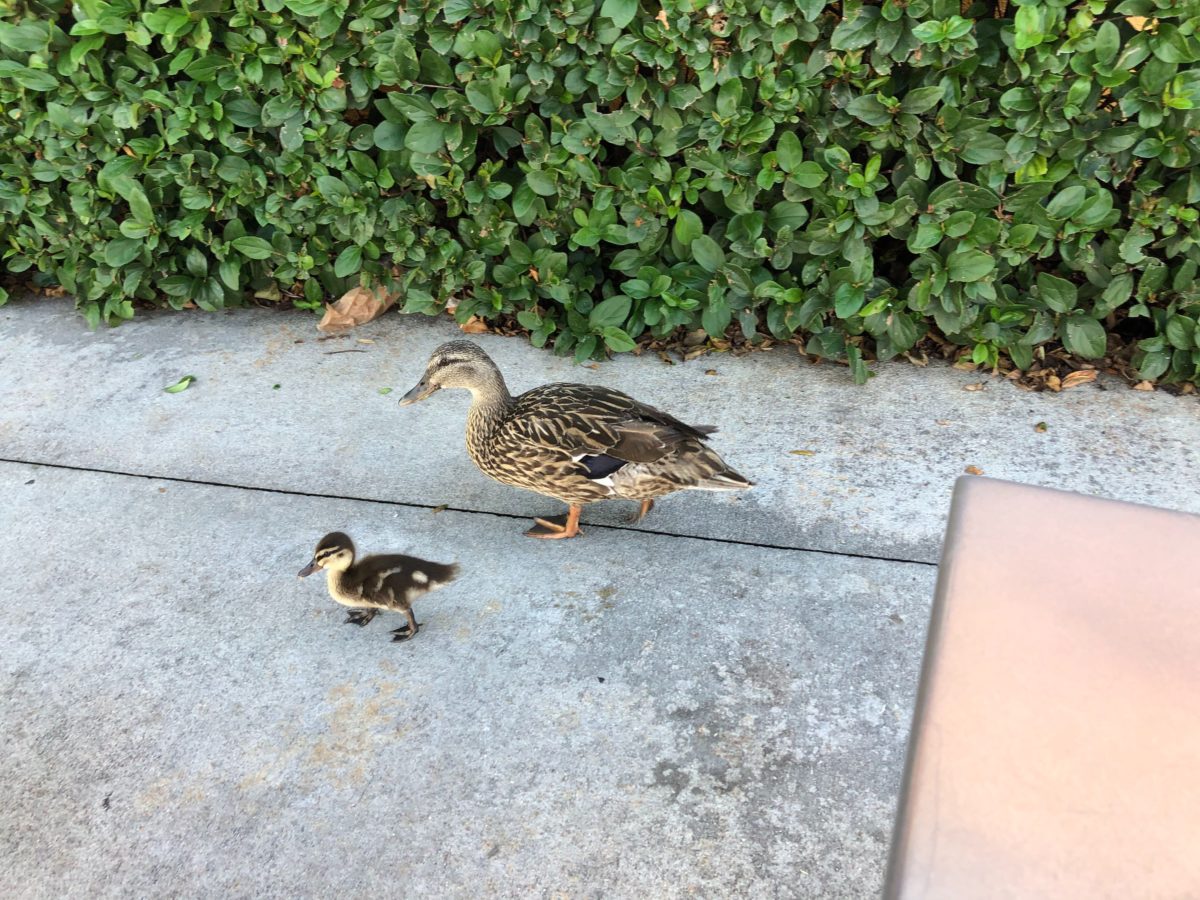 We always stop and say hi to the Springfield ducks.
There's not too much happening at Universal Studios Florida today, so let's make our way over to Islands of Adventure.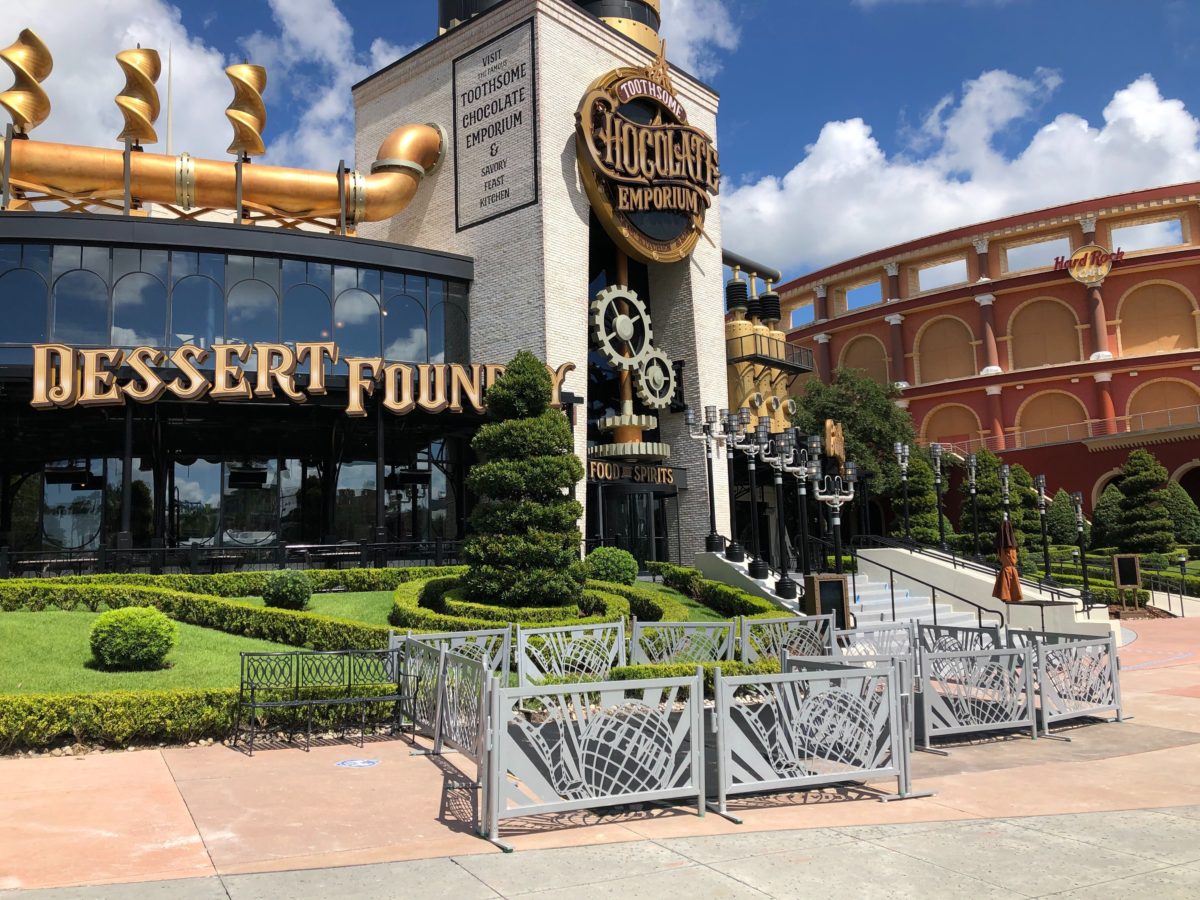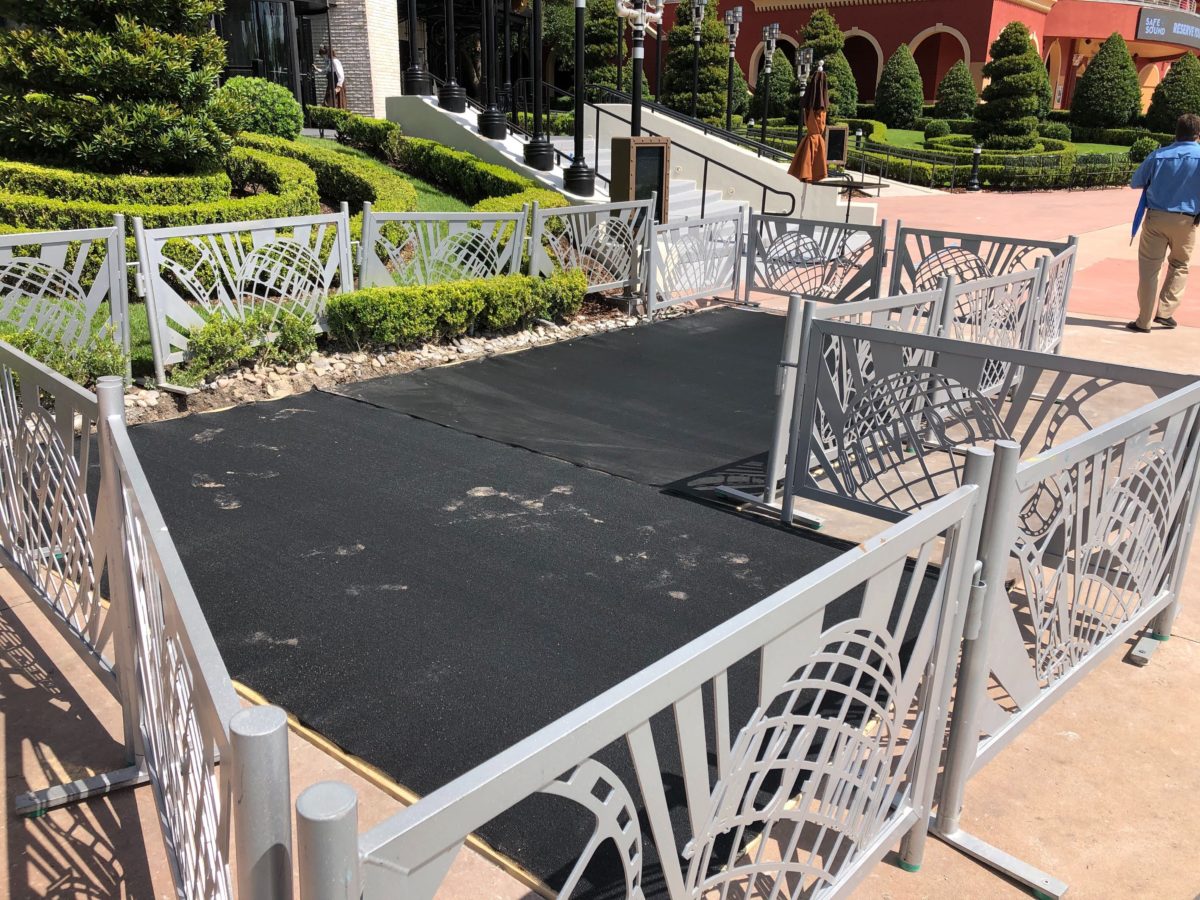 Making our way over to Islands of Adventure, we spotted some barricades in CityWalk. The ground is getting repaired just in front of Toothsome Chocolate Emporium and Savory Feast Kitchen.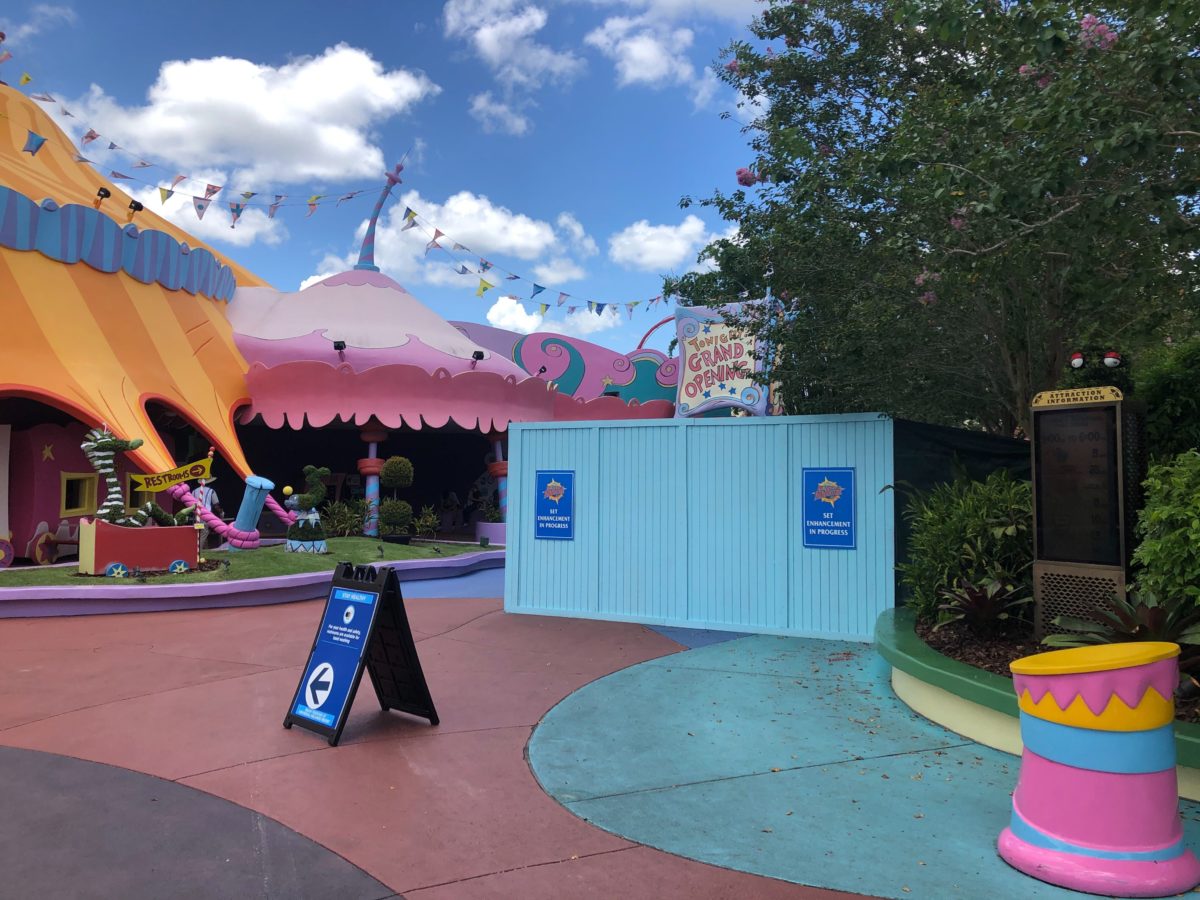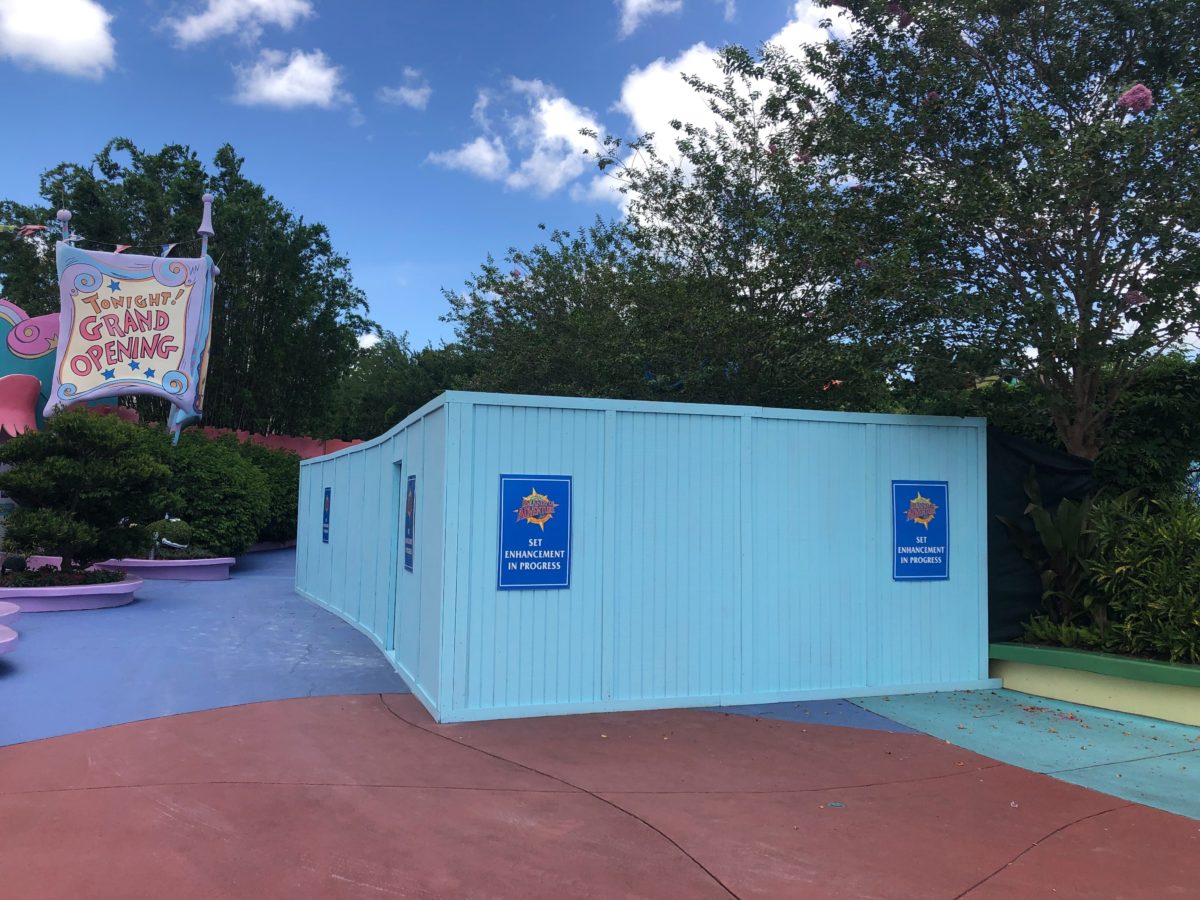 Over in Seuss Landing, light blue walls have popped up between One Fish, Two Fish, Red Fish, Blue Fish and Circus McGurkus Cafe Stoo-Pendus. We're not really sure what set enhancements are taking place behind these pretty blue walls, but the color definitely fits in with the area.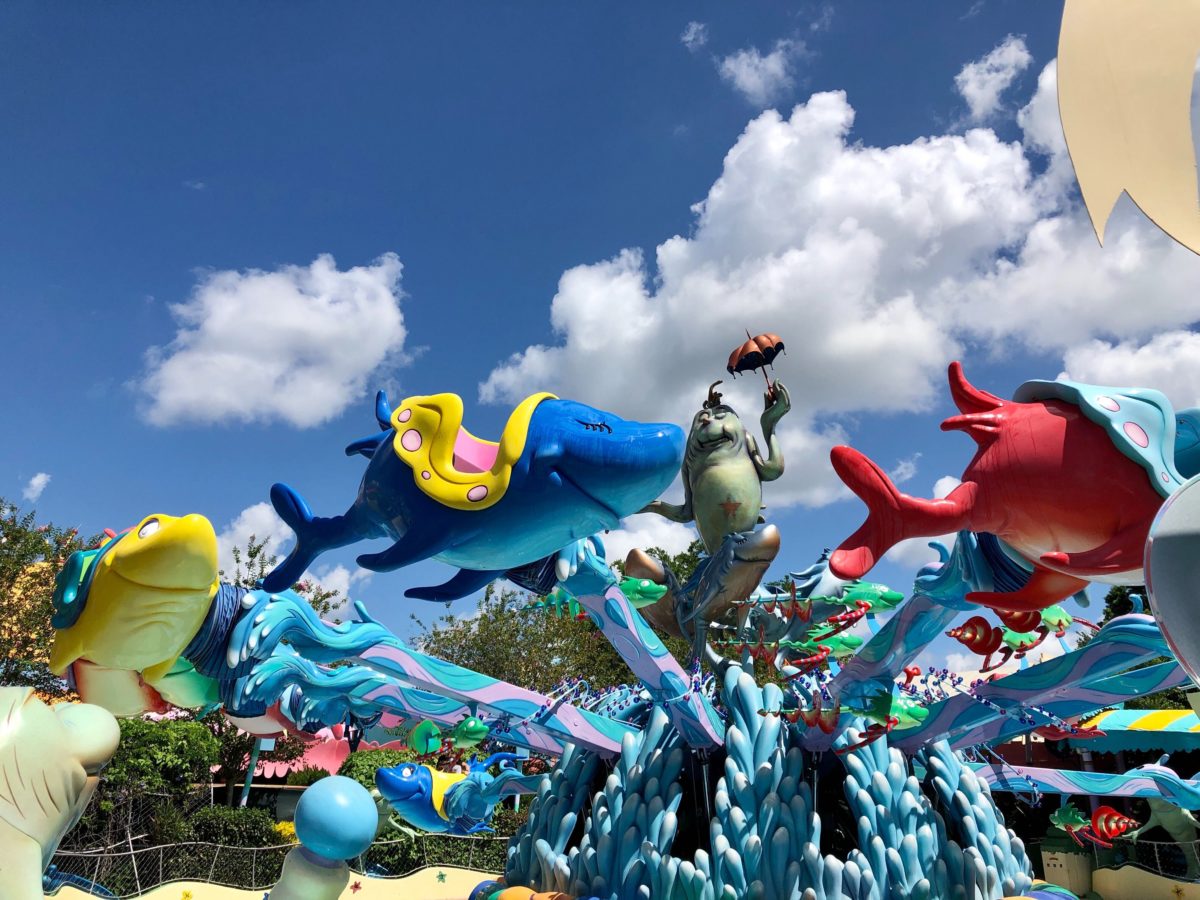 It's a beautiful day to take a ride.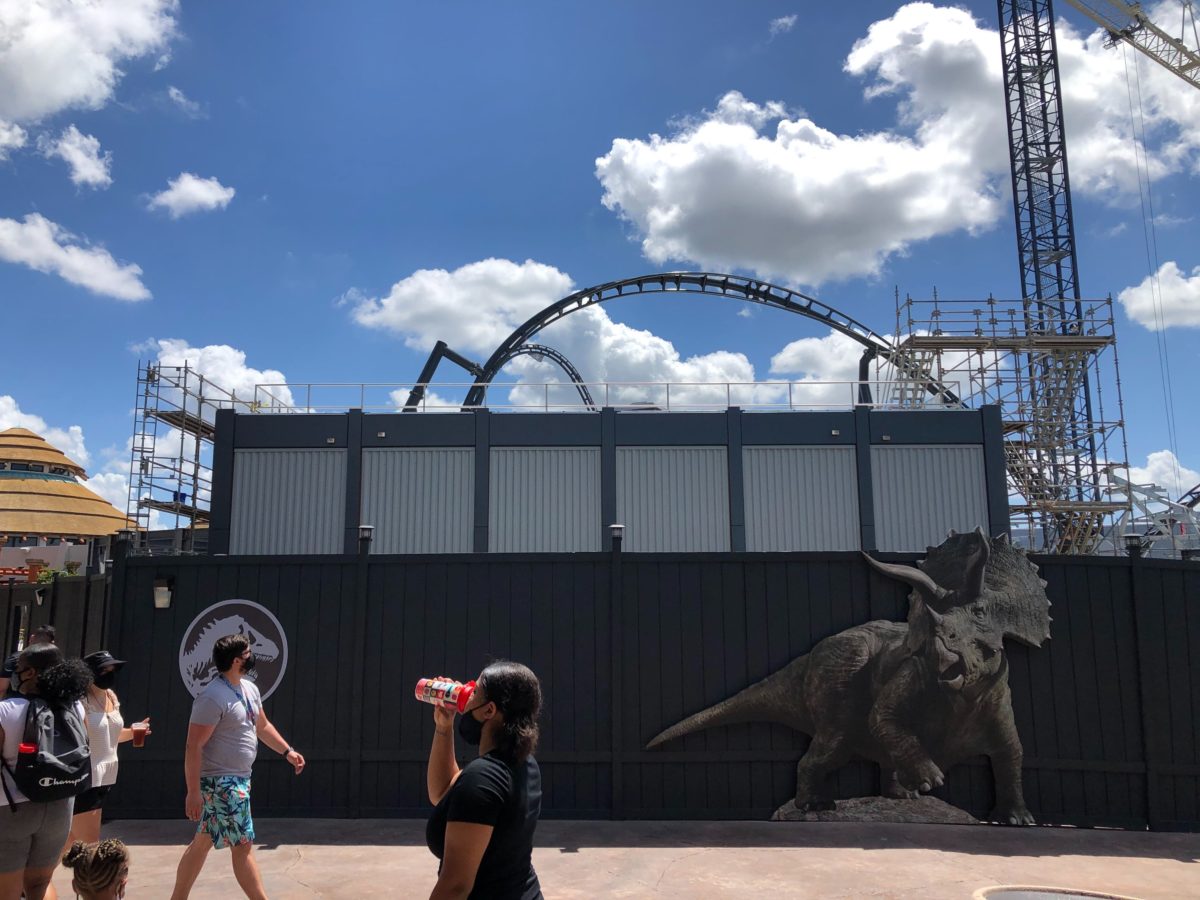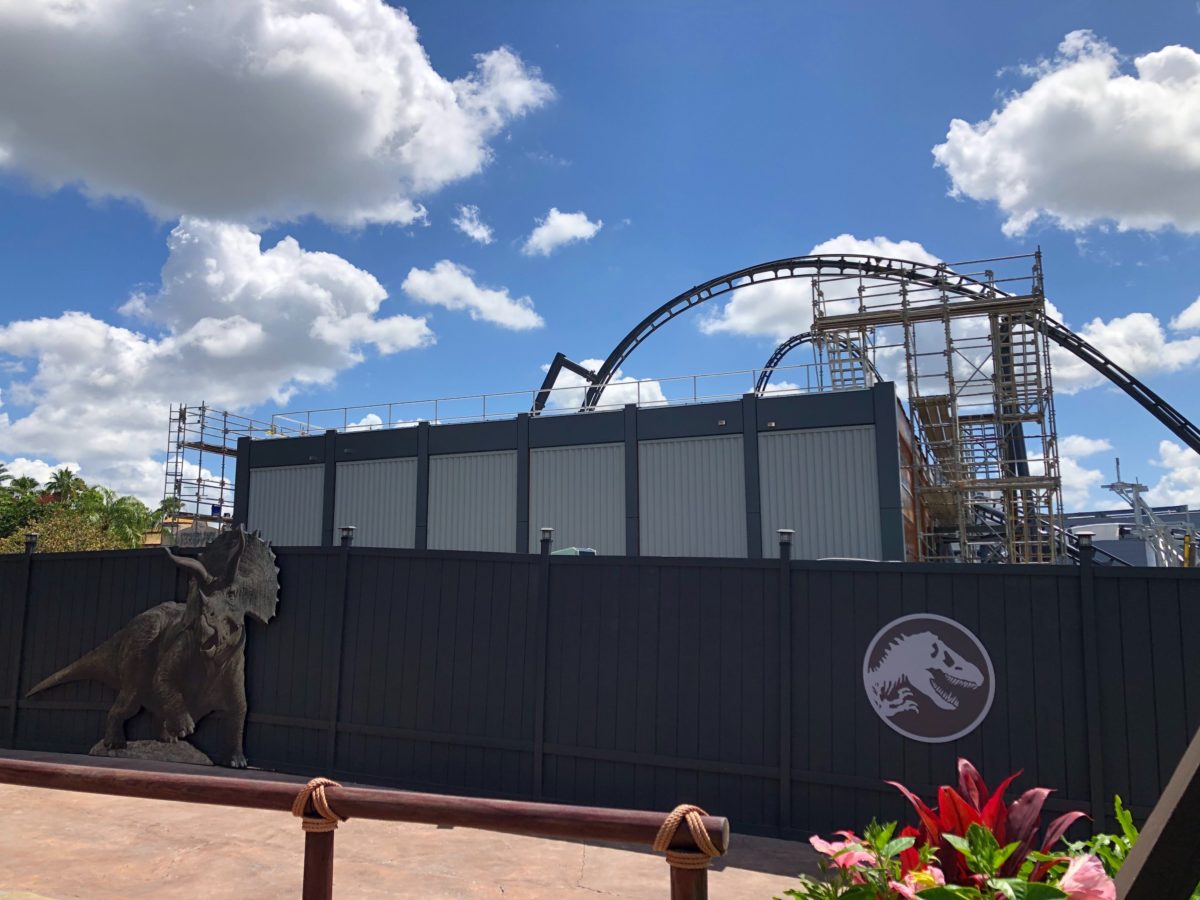 Velocicoaster is progressing rapidly with one of the show building walls really taking shape.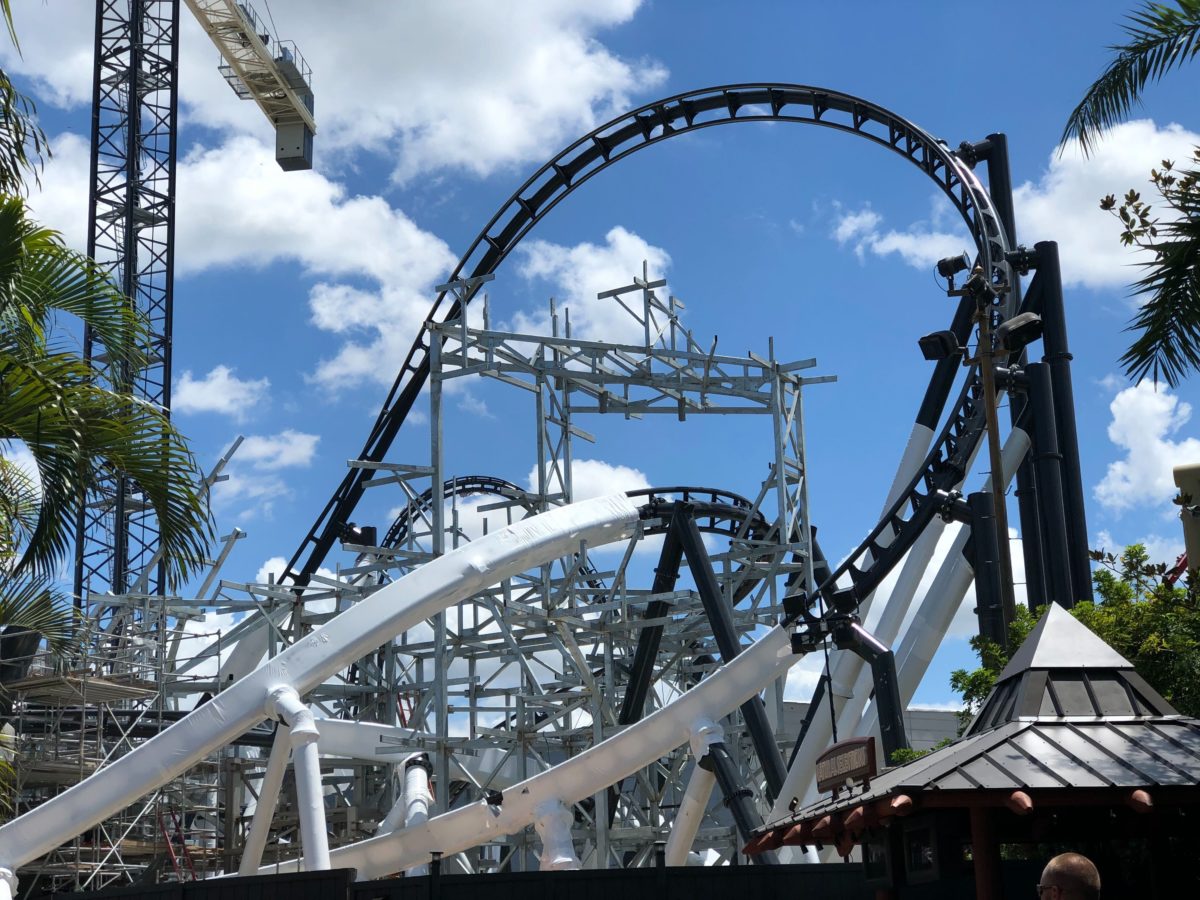 Lots of new framework is going up around the track, too. We think this is going to turn into more rock work in the area.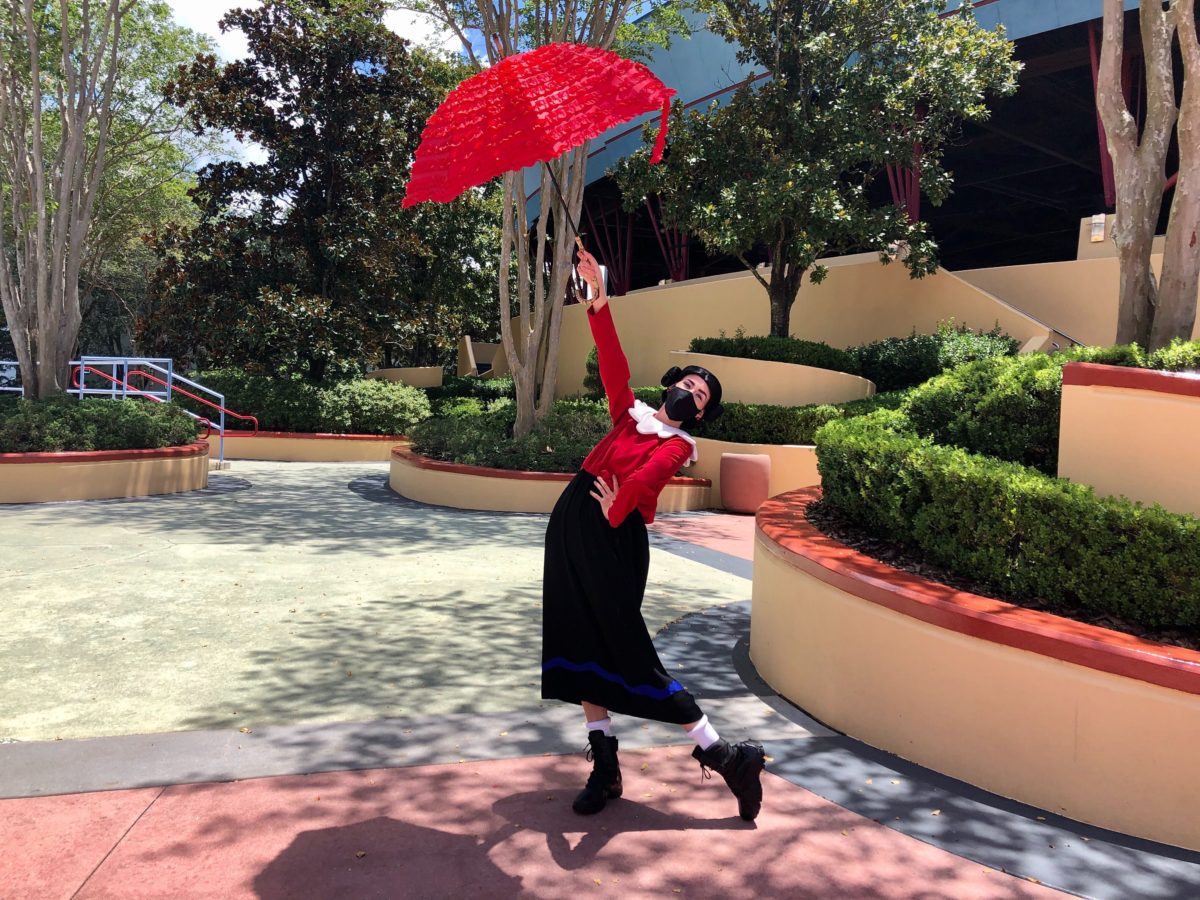 Olive Oyl was out greeting guests in Toon Lagoon.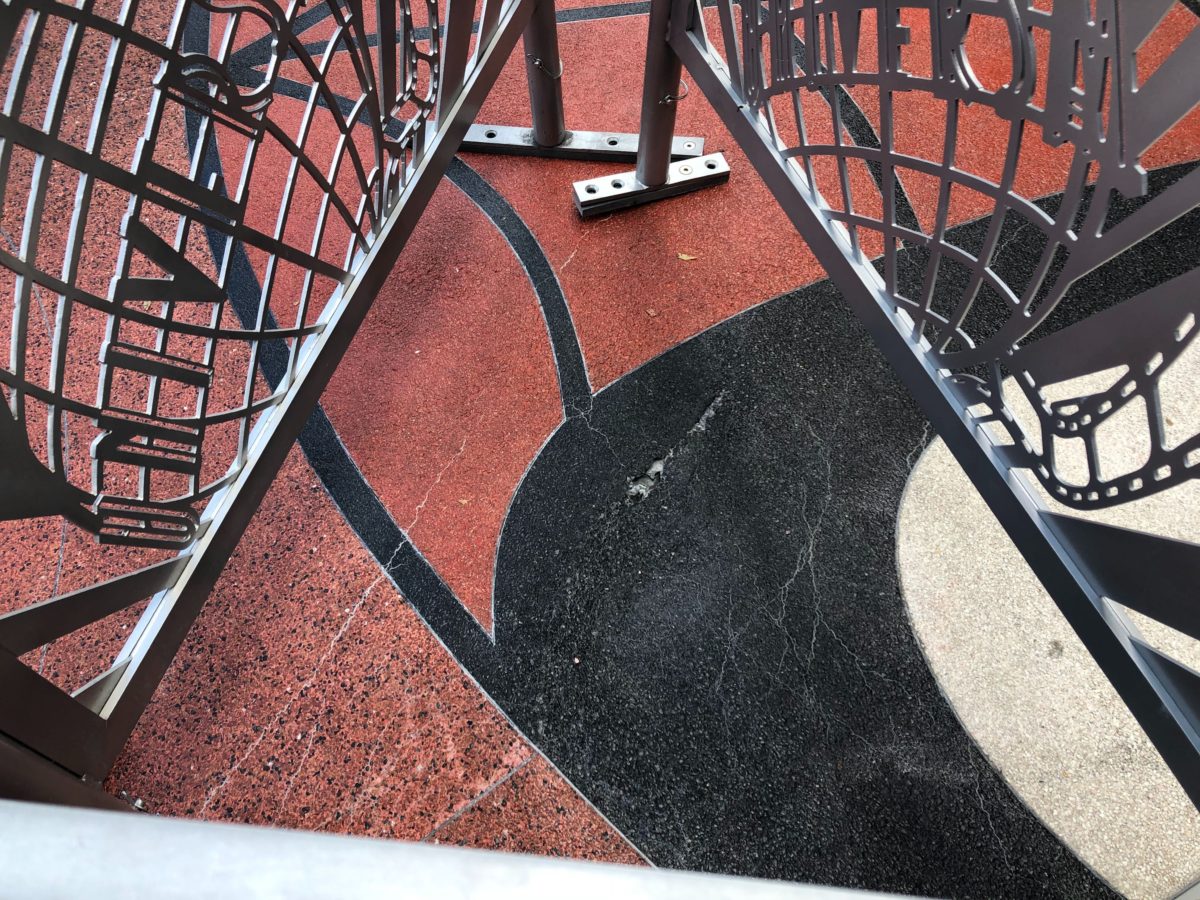 Outside of the Amazing Adventures of Spider-Man, there is a bad crack in the ground, right on Spider-Man's eye. Barricades have been around it for a few days, so let's hope it gets repaired quickly.
Time for a banana icee and a trip to Skull Island.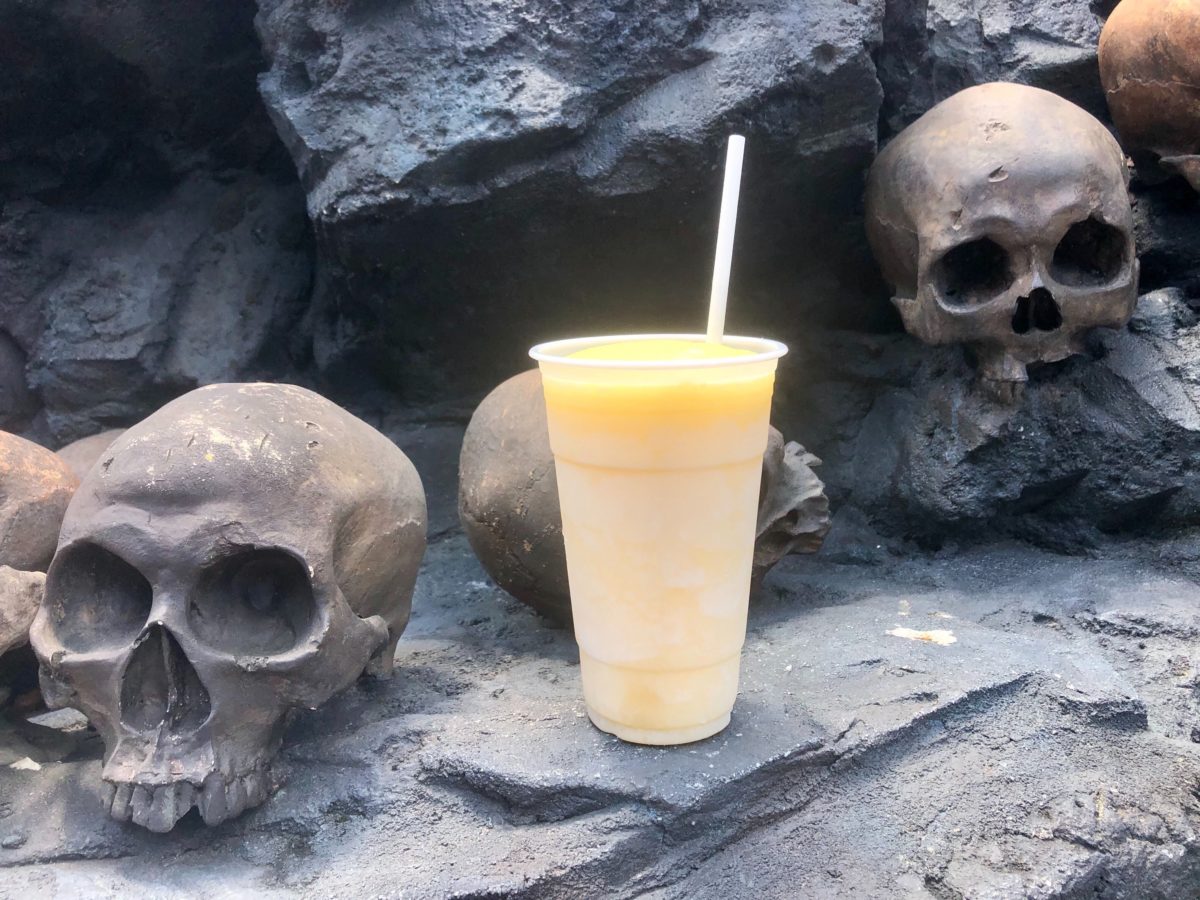 That's all for this visit to Universal Orlando, but be sure to stay tuned to Universal Parks News Today for more updates.