Work has continued to progress on the pathway between the Magic Kingdom and Disney's Grand Floridian Resort & Spa, so we took a look around by the Monorail station at the park to check on all of the latest updates.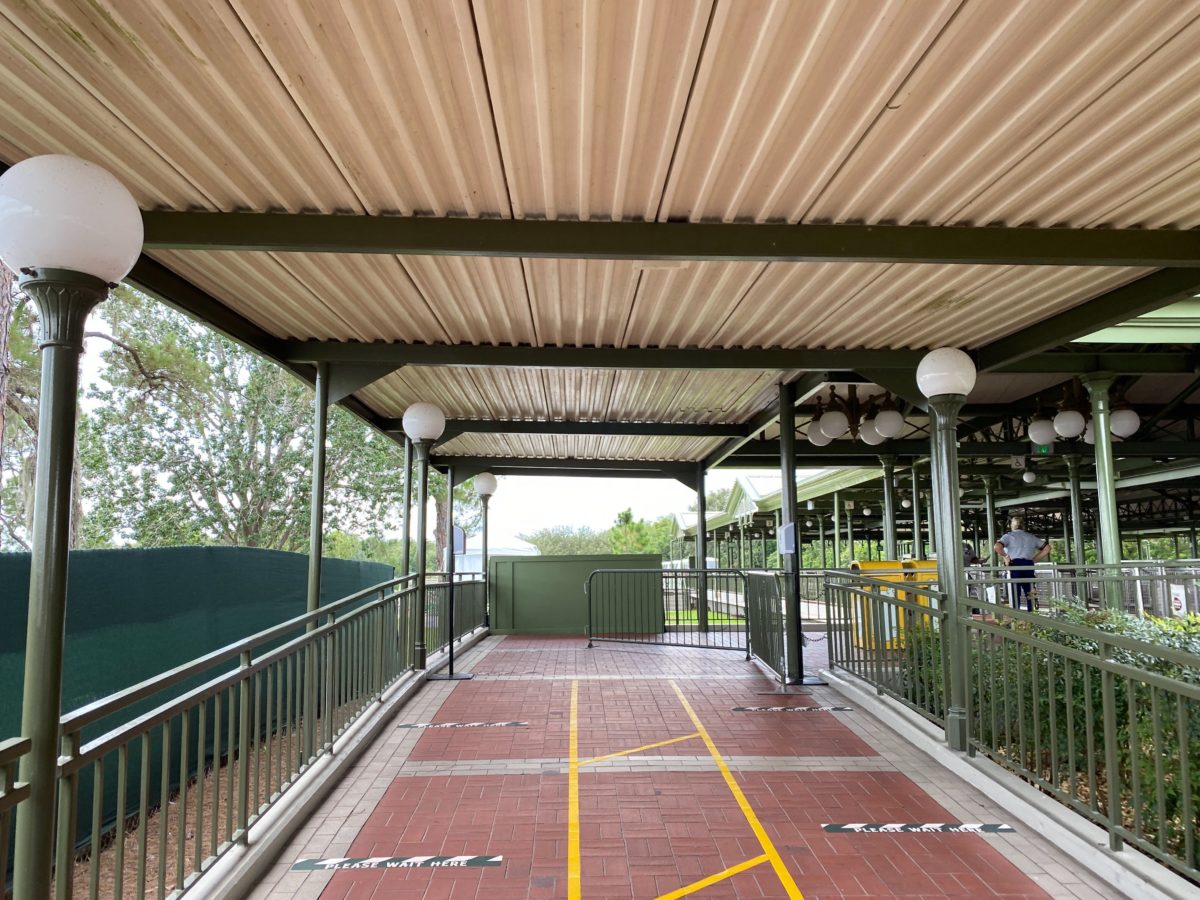 One of the first things we noticed before we even boarded the Monorail was this temporary wooden wall blocking off the top part of the entry ramp at the station.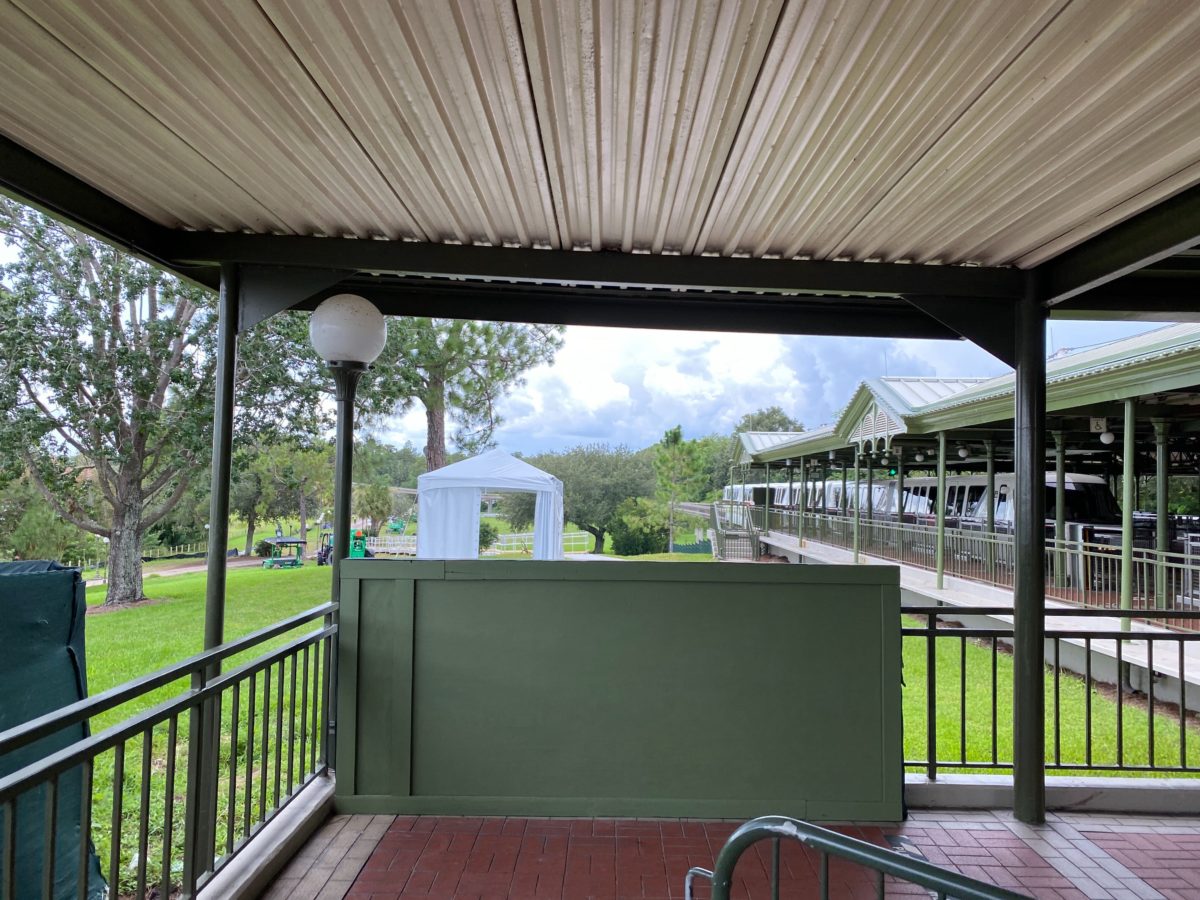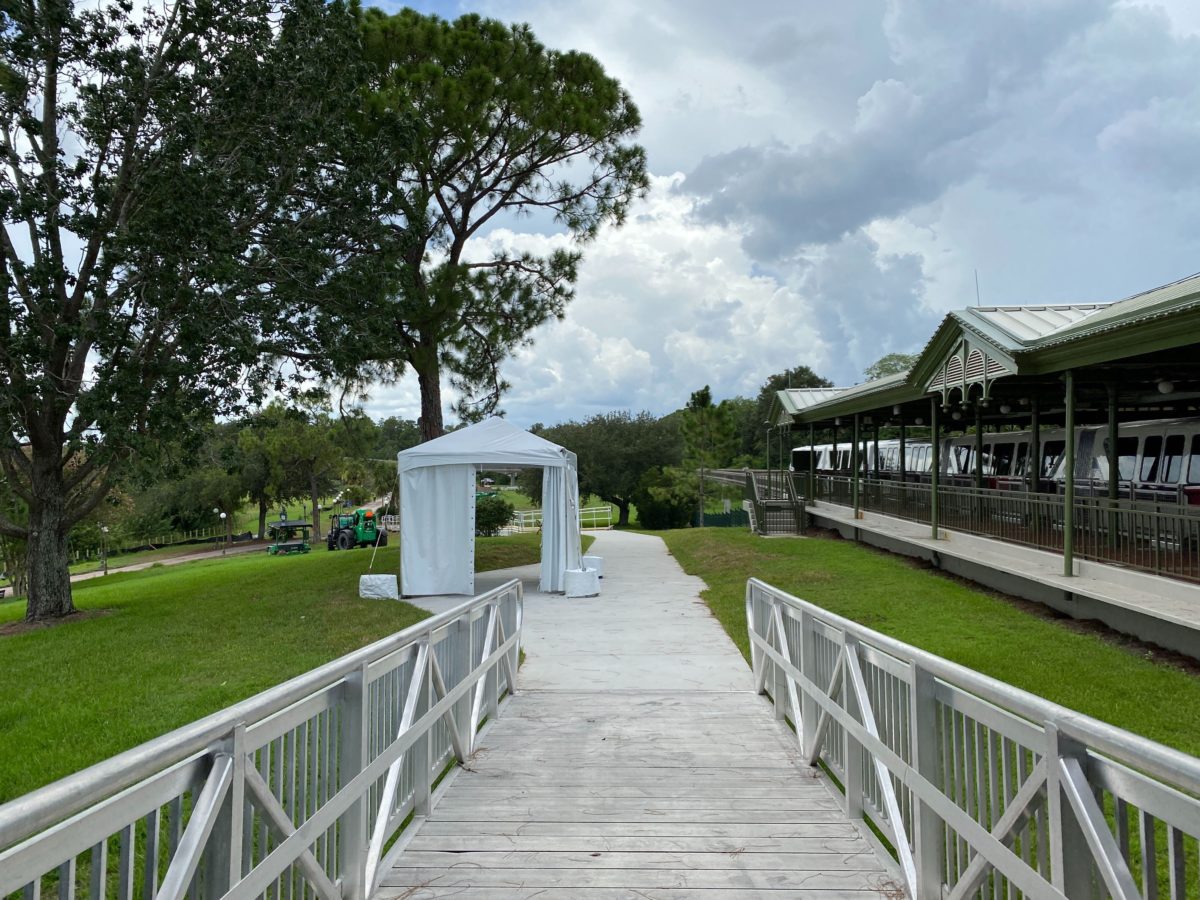 Above the wooden barricade, you can see the ramp merges with the dirt path, including a white temperature screening tent off to the side.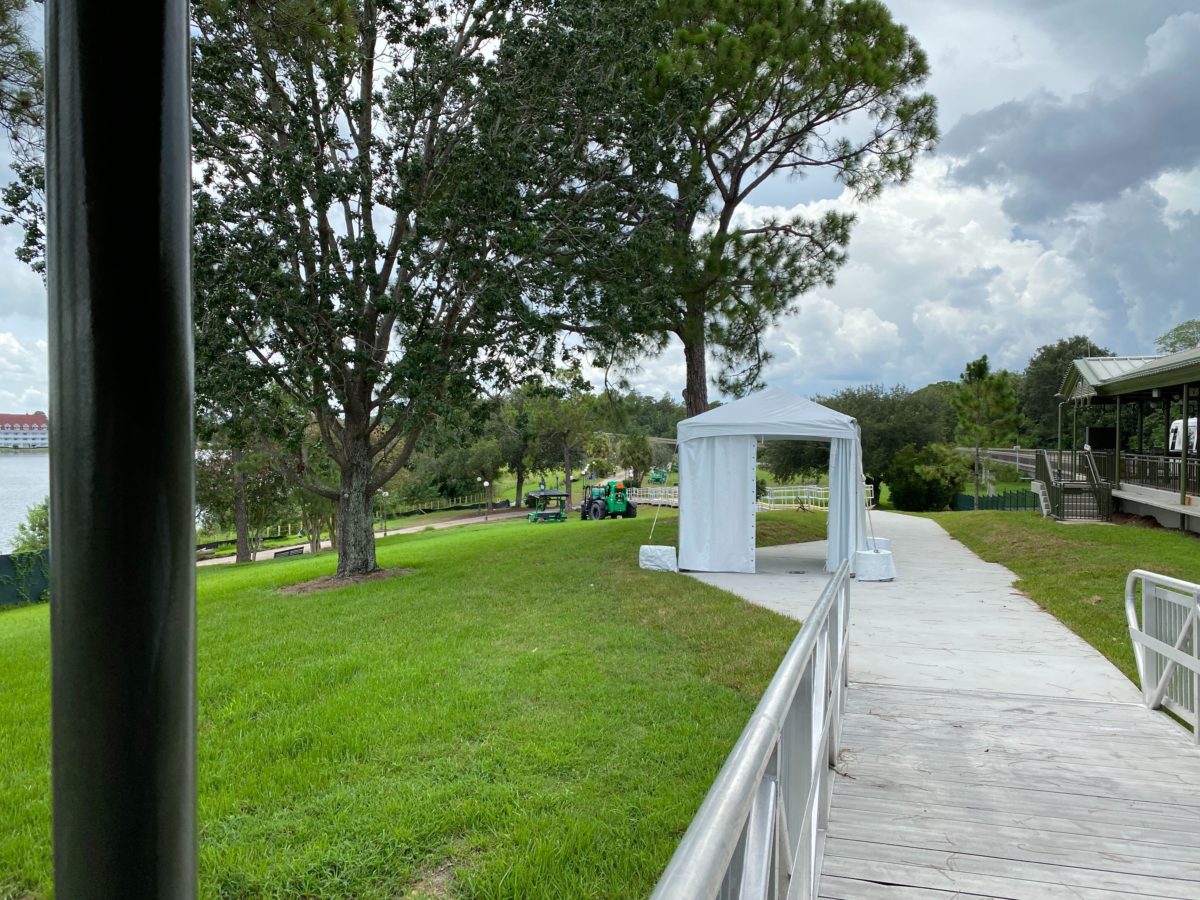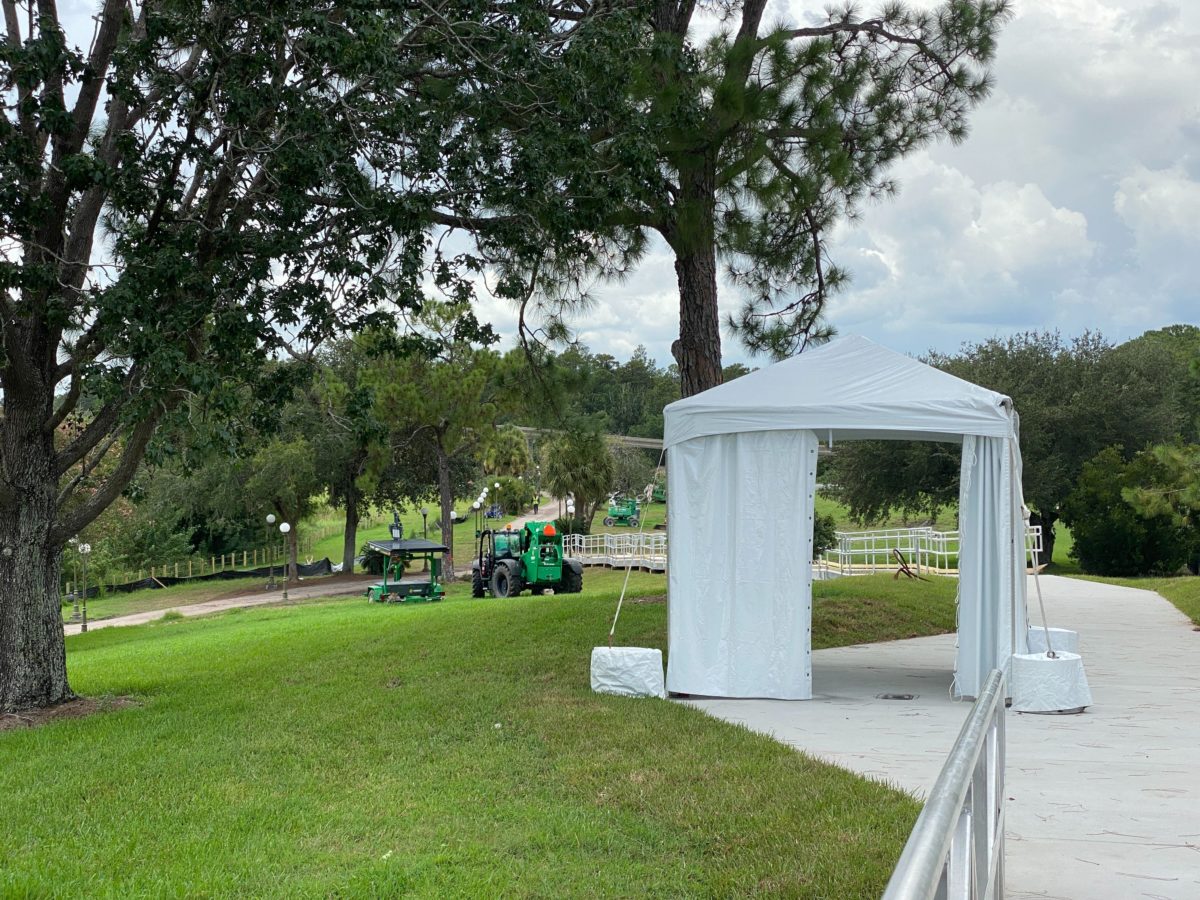 Off in the distance, you can see that permanent-looking railings have been installed on the inclined ramp.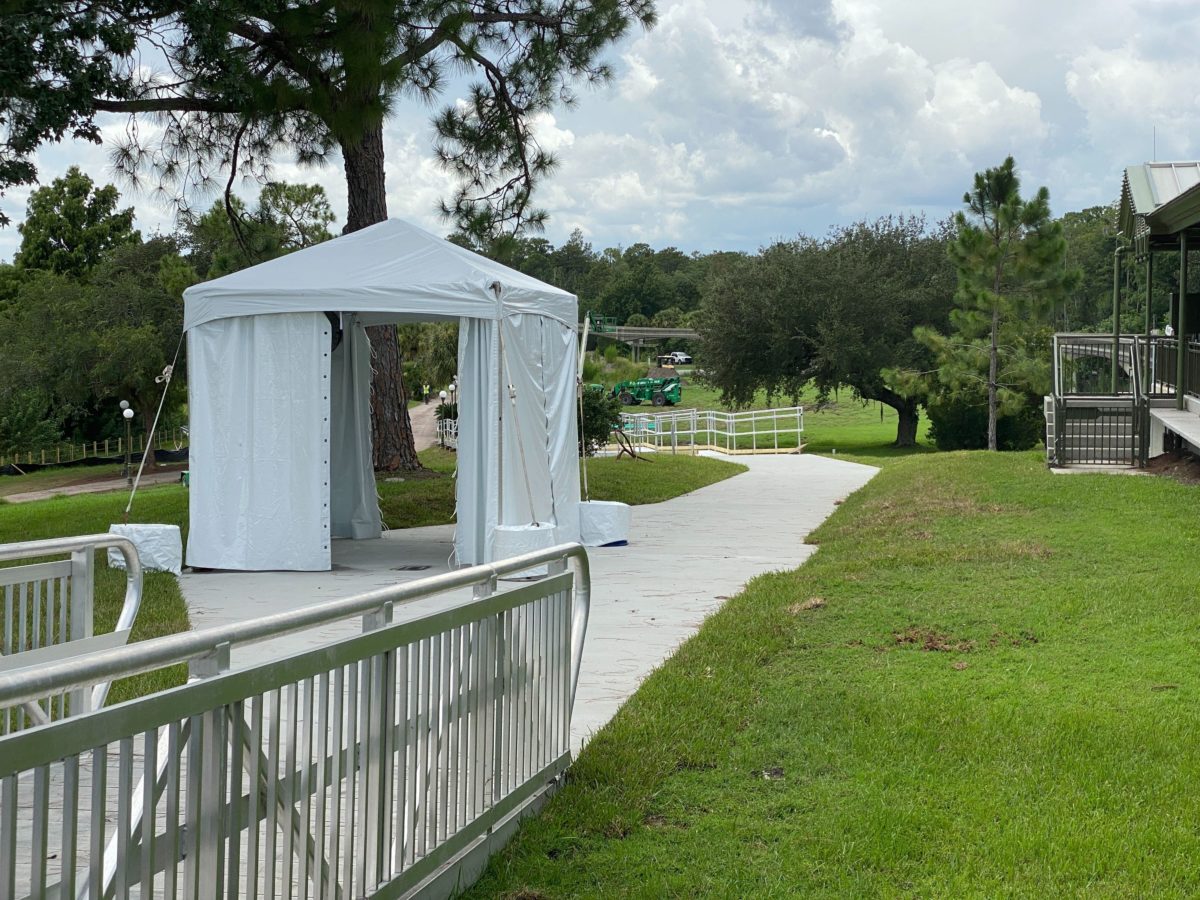 Given that no opening date has been set for the walkway and bridge connecting Disney's Grand Floridian Resort and the Magic Kingdom, it's unknown exactly what these changes are for, be it a field trip to the Magic Kingdom for the NBA players currently staying at the Grand Floridian, or for an imminent opening to the public once the NBA clears the resort. In any case, we'll keep a close eye on the status of the walkway and bridge as always.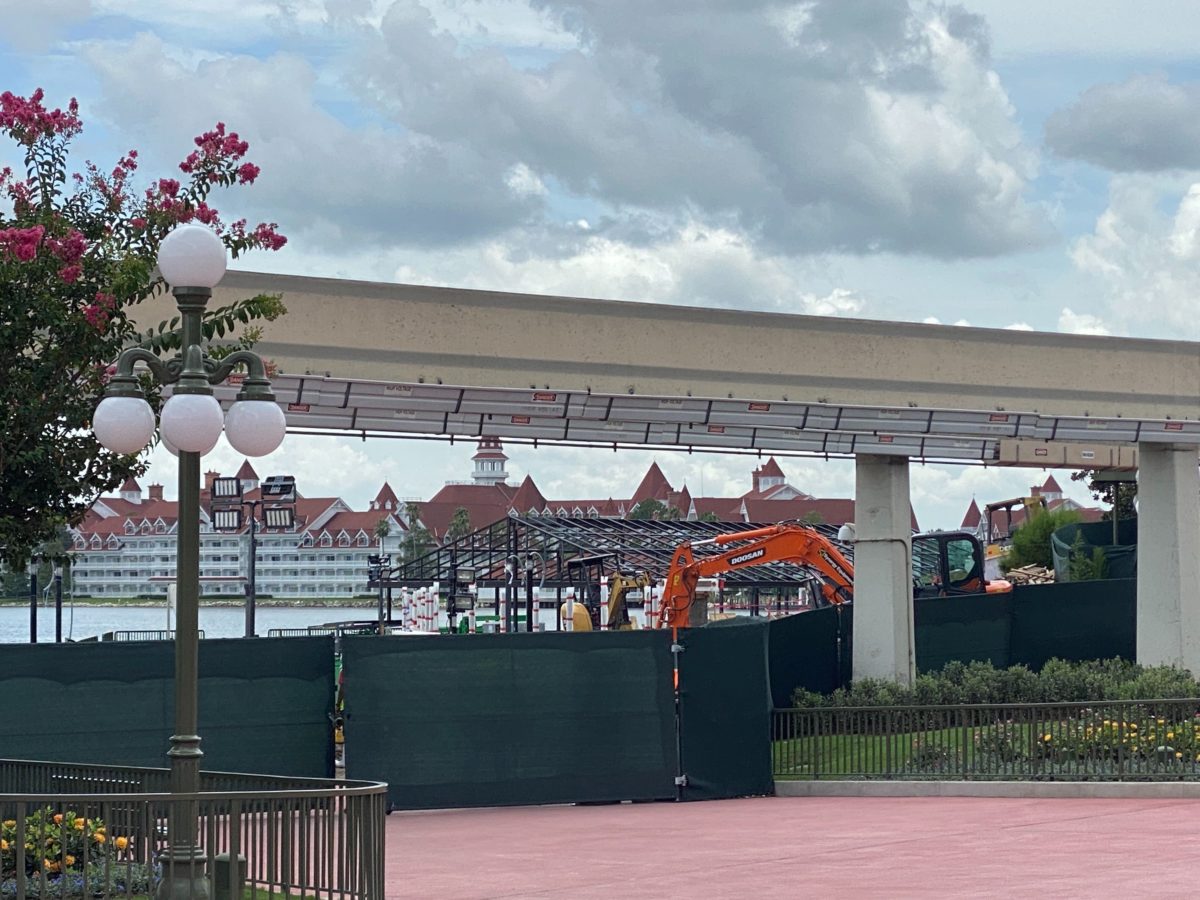 Right by Seven Seas Lagoon, a canopy structure has been raised on the stakes we saw just days ago.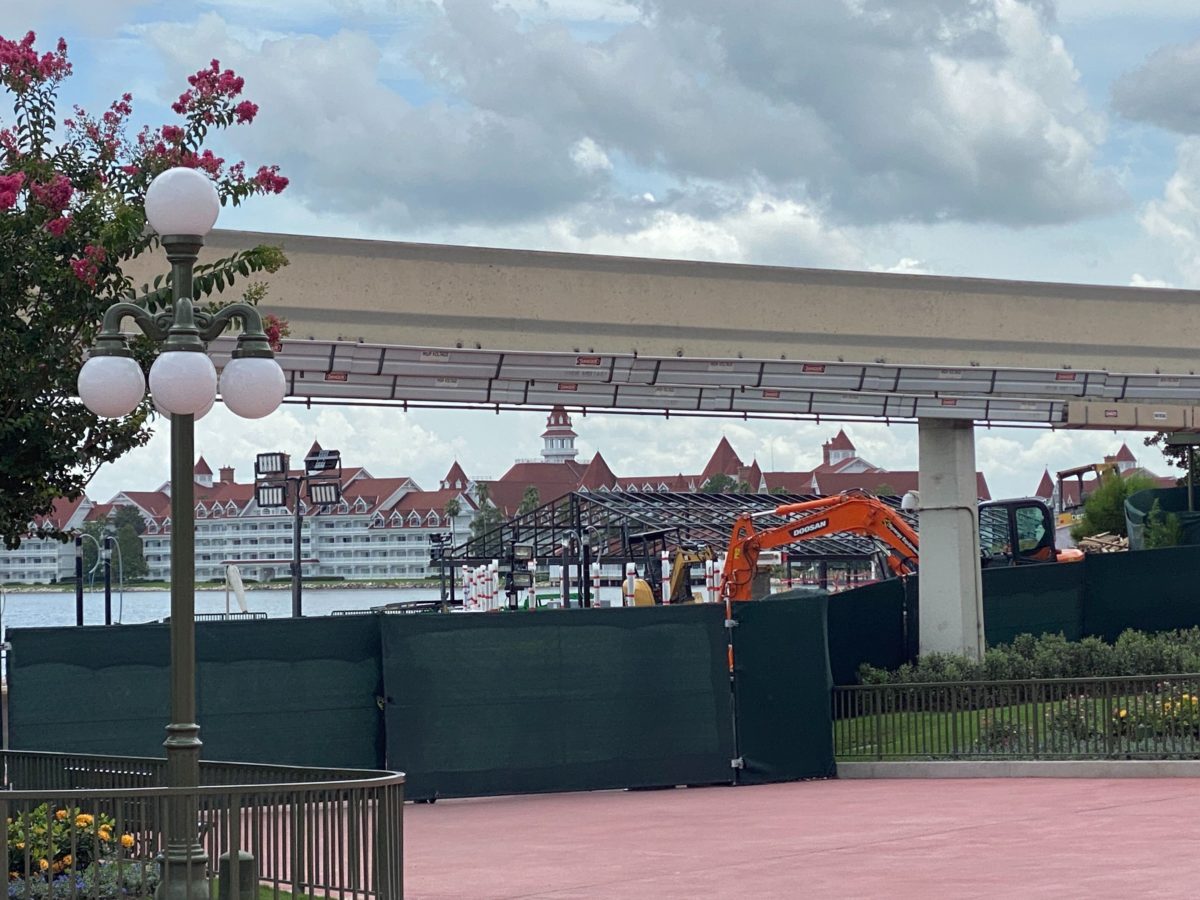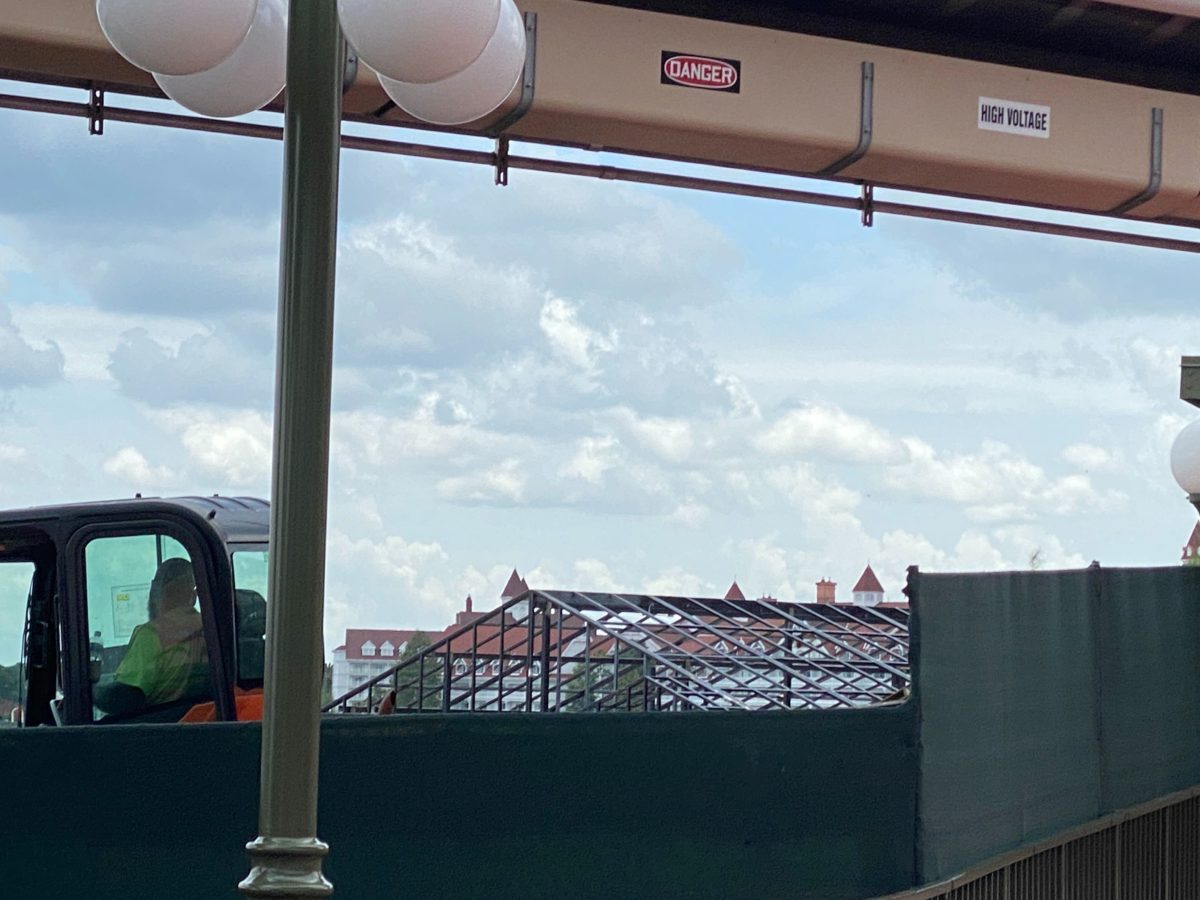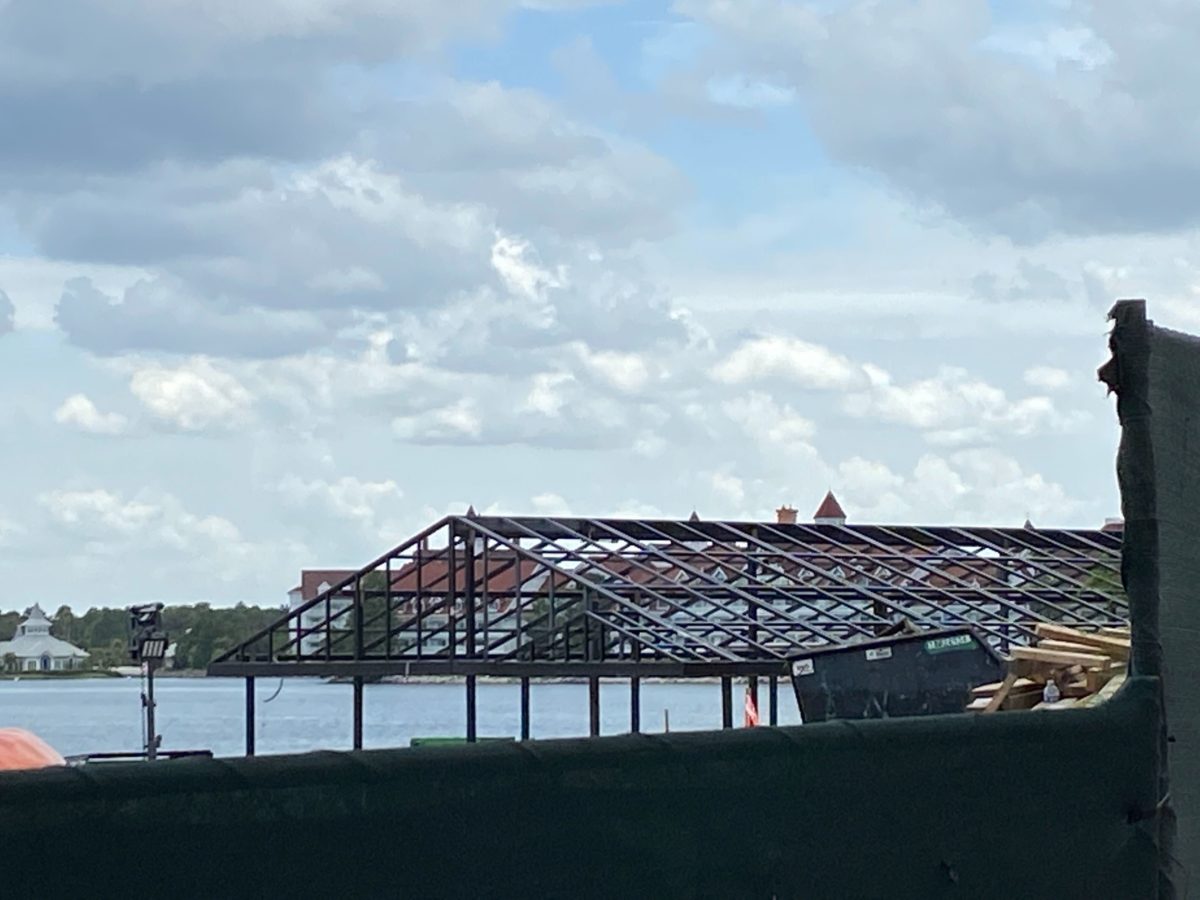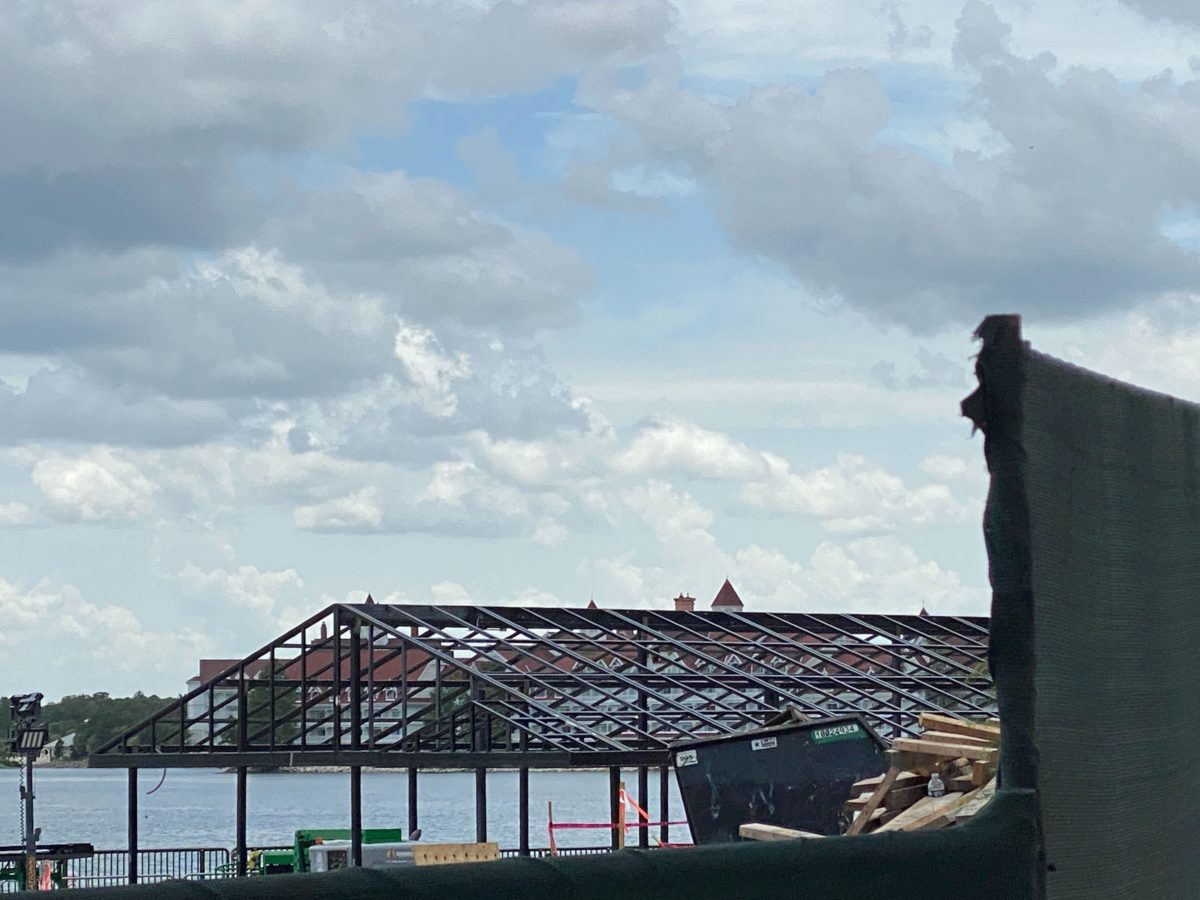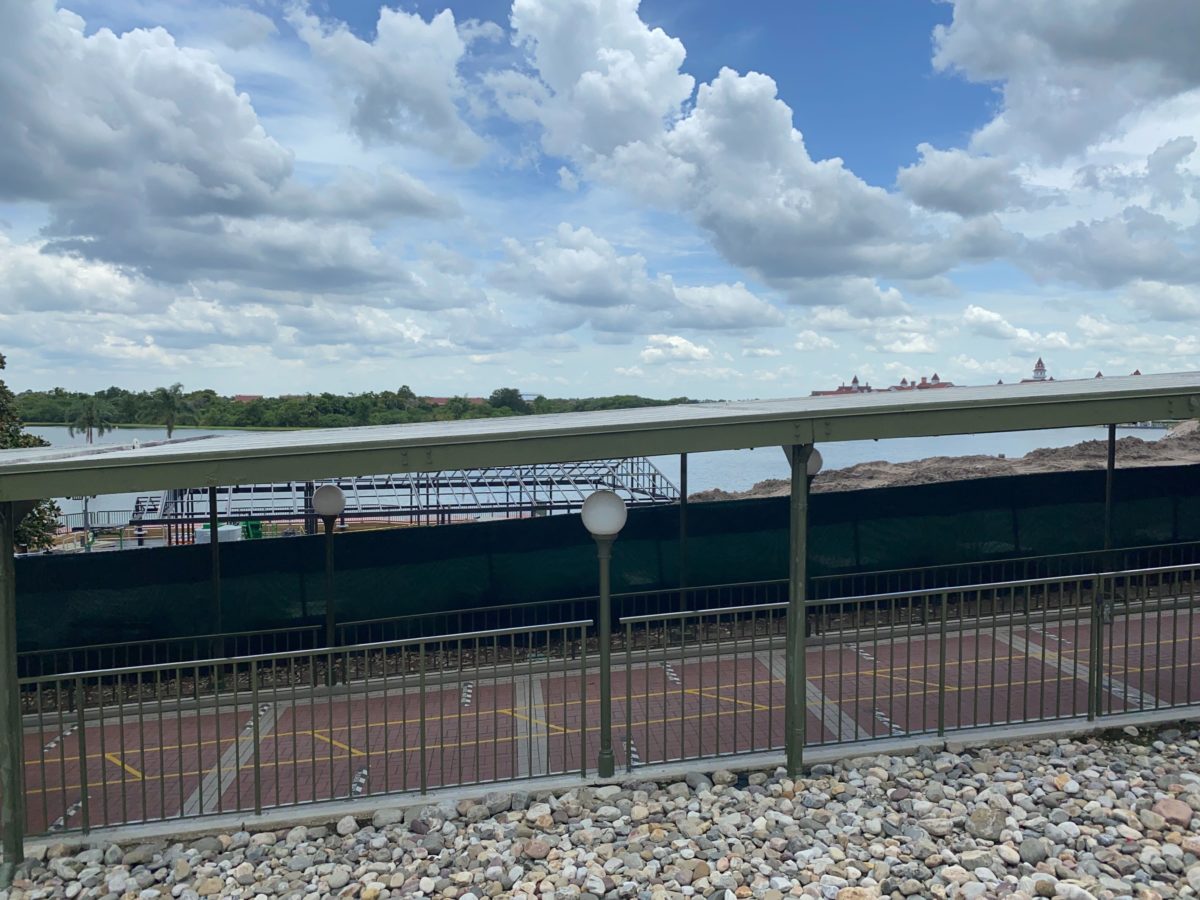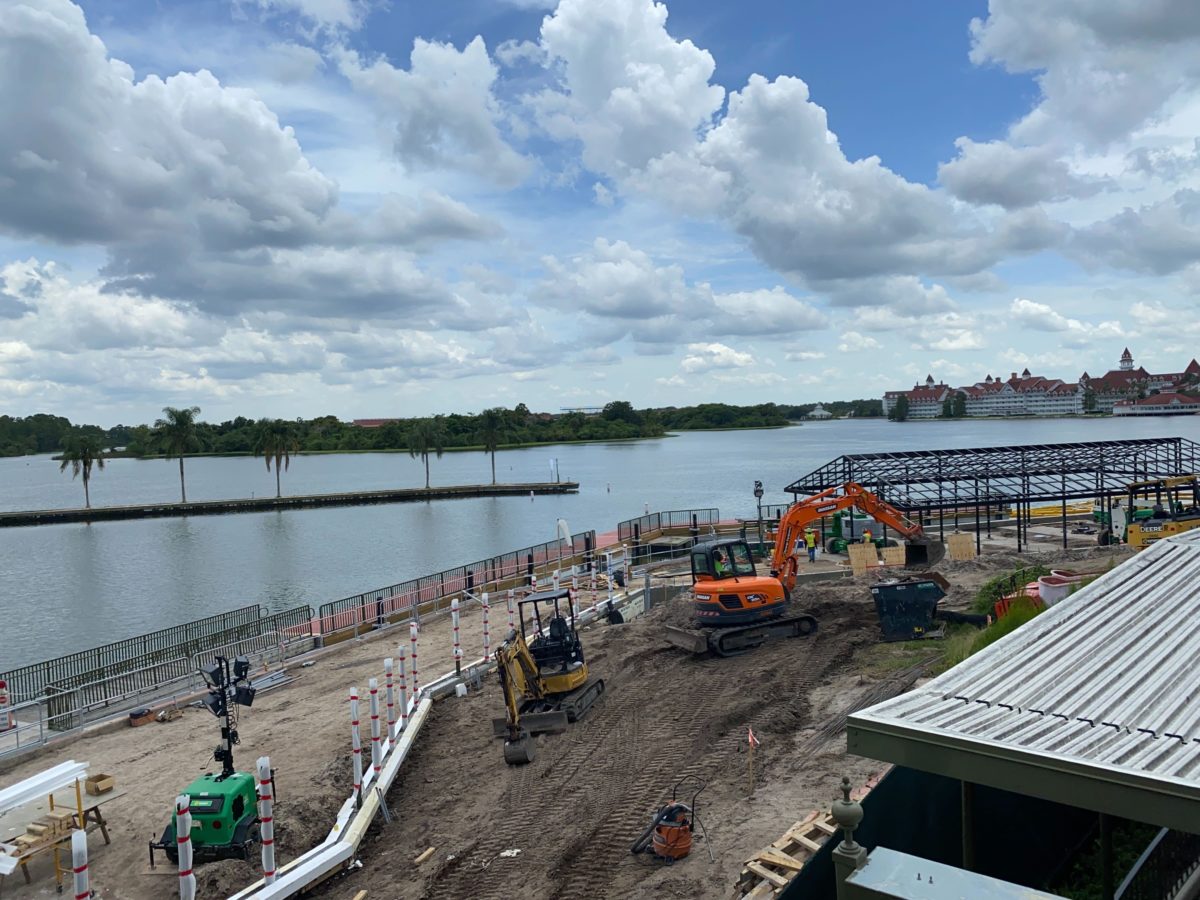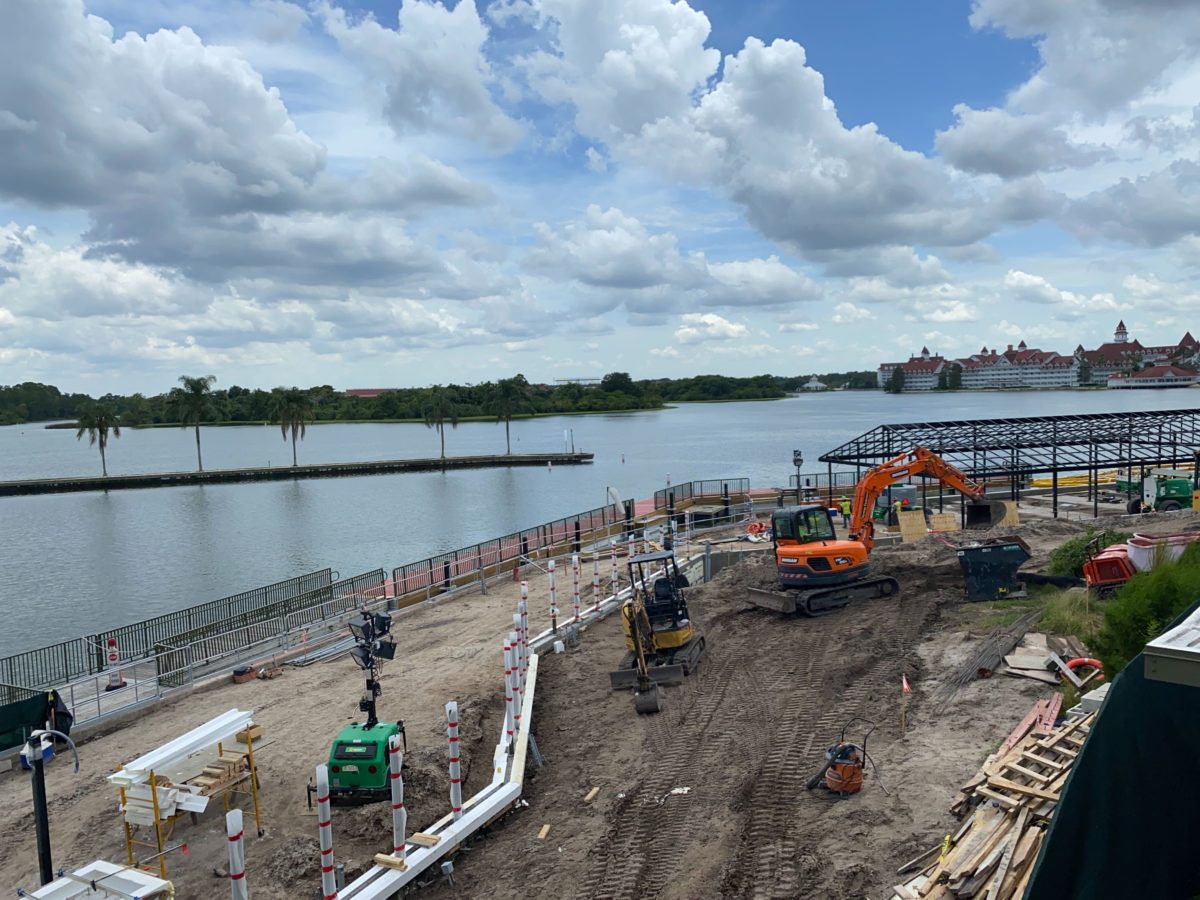 Barriers are in place leading down to the water, likely for a new dock for boat service to and from the resort.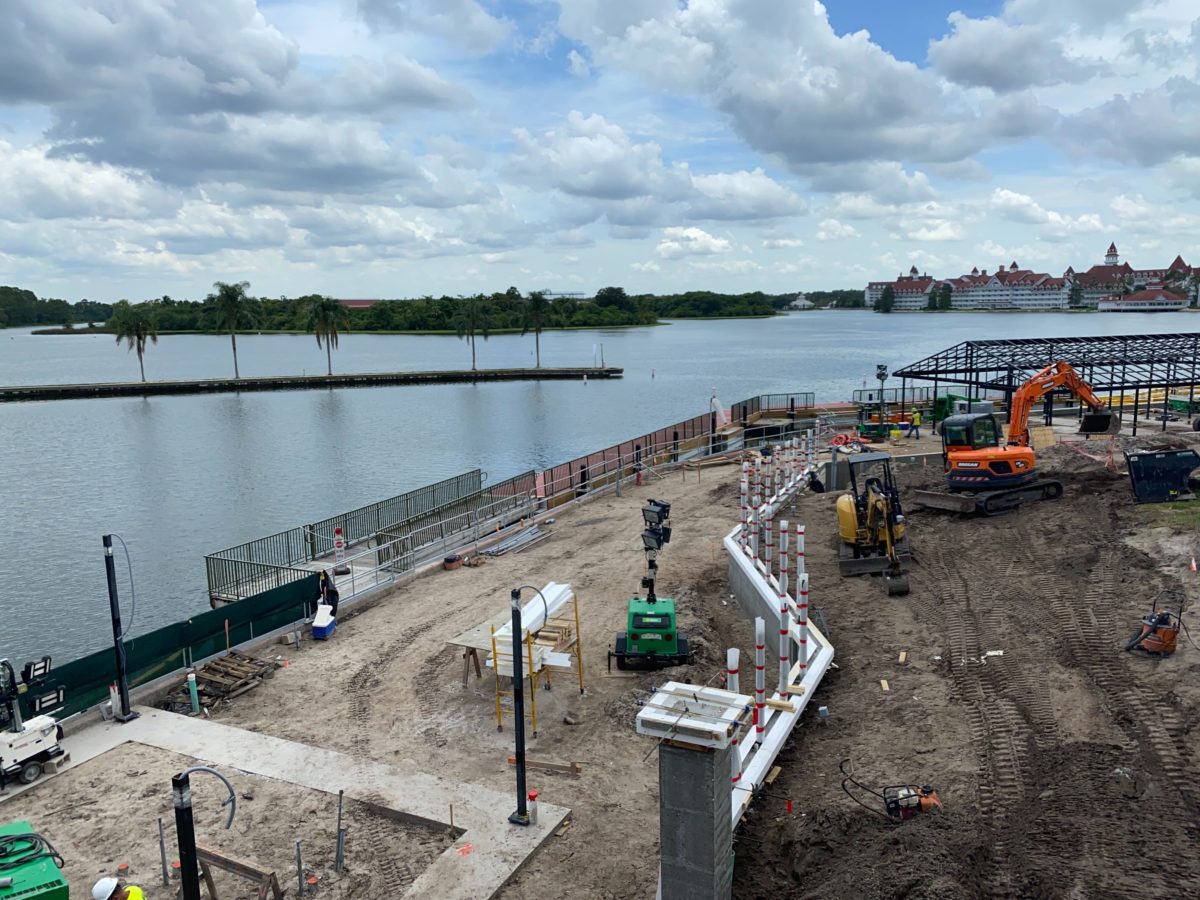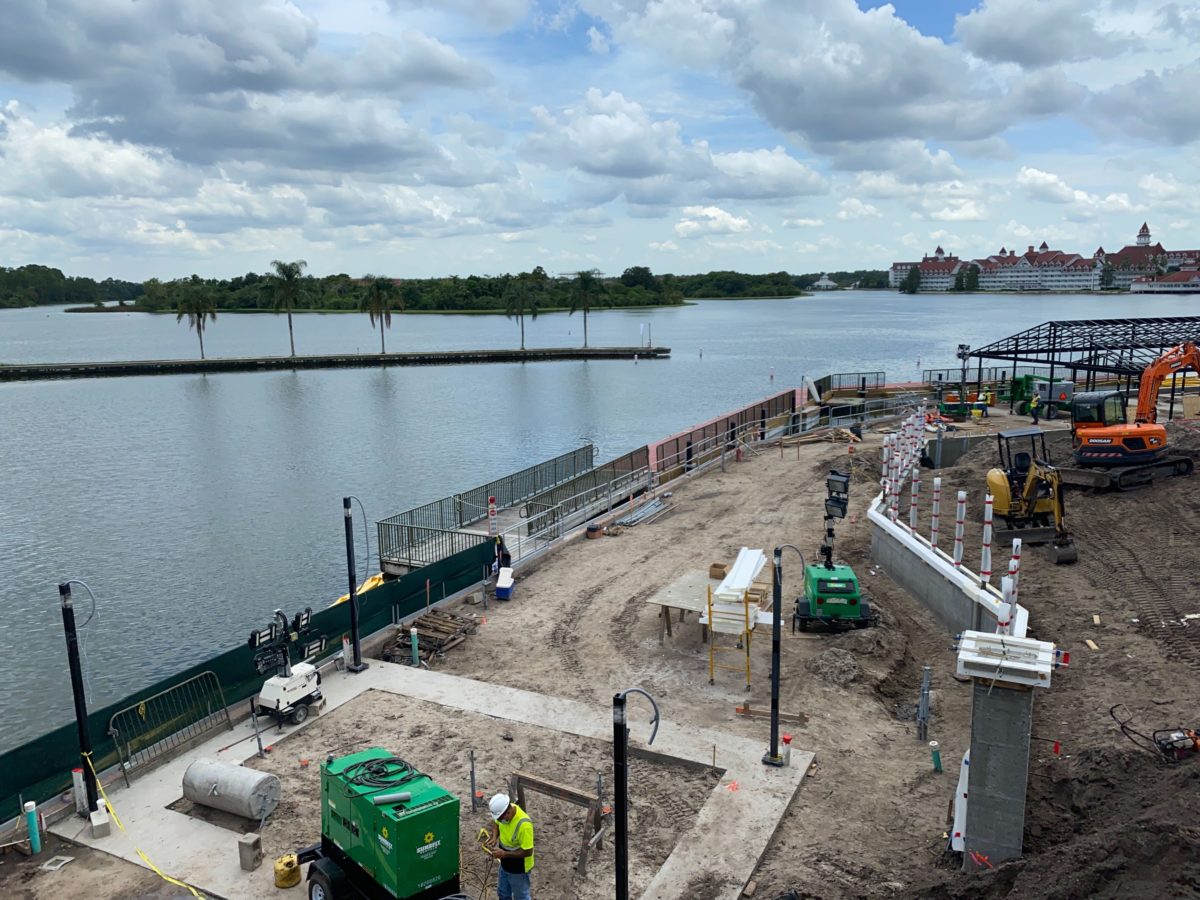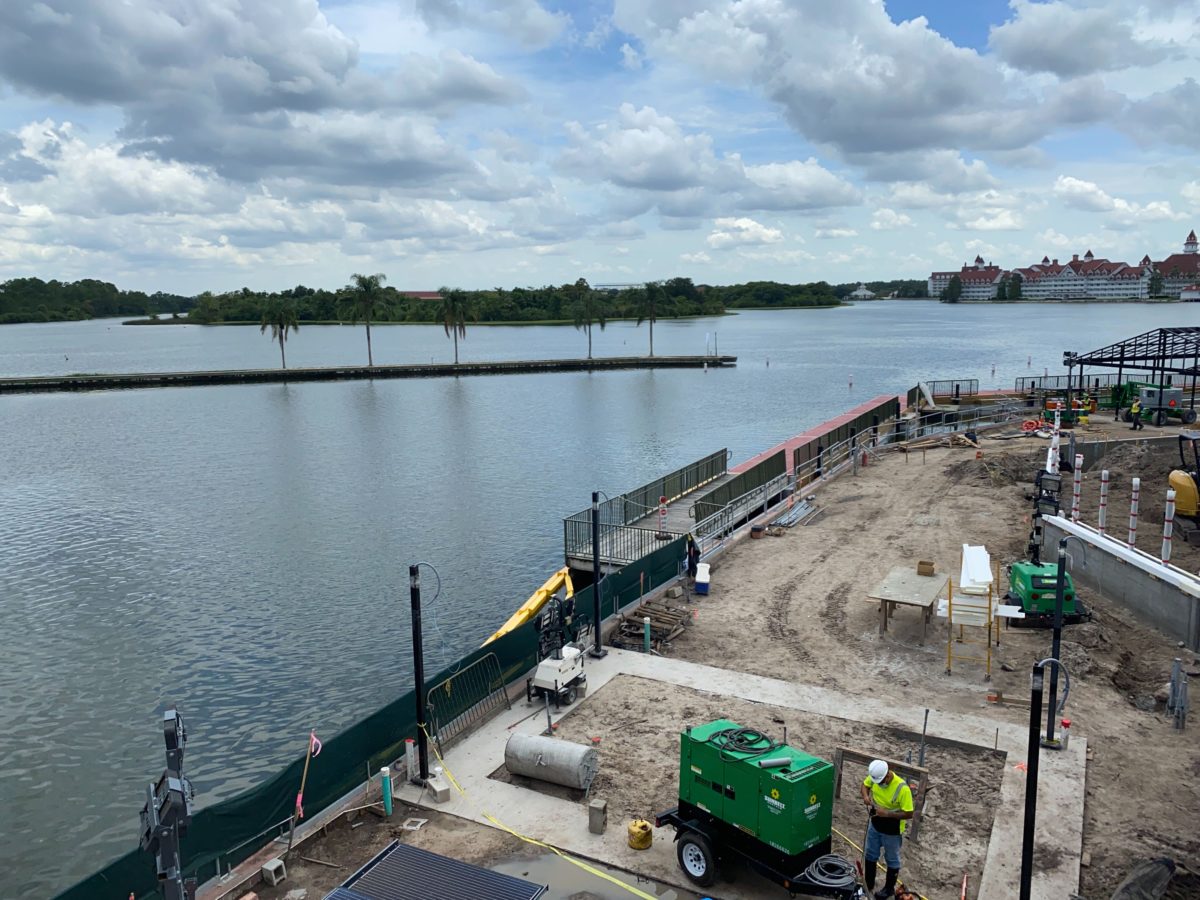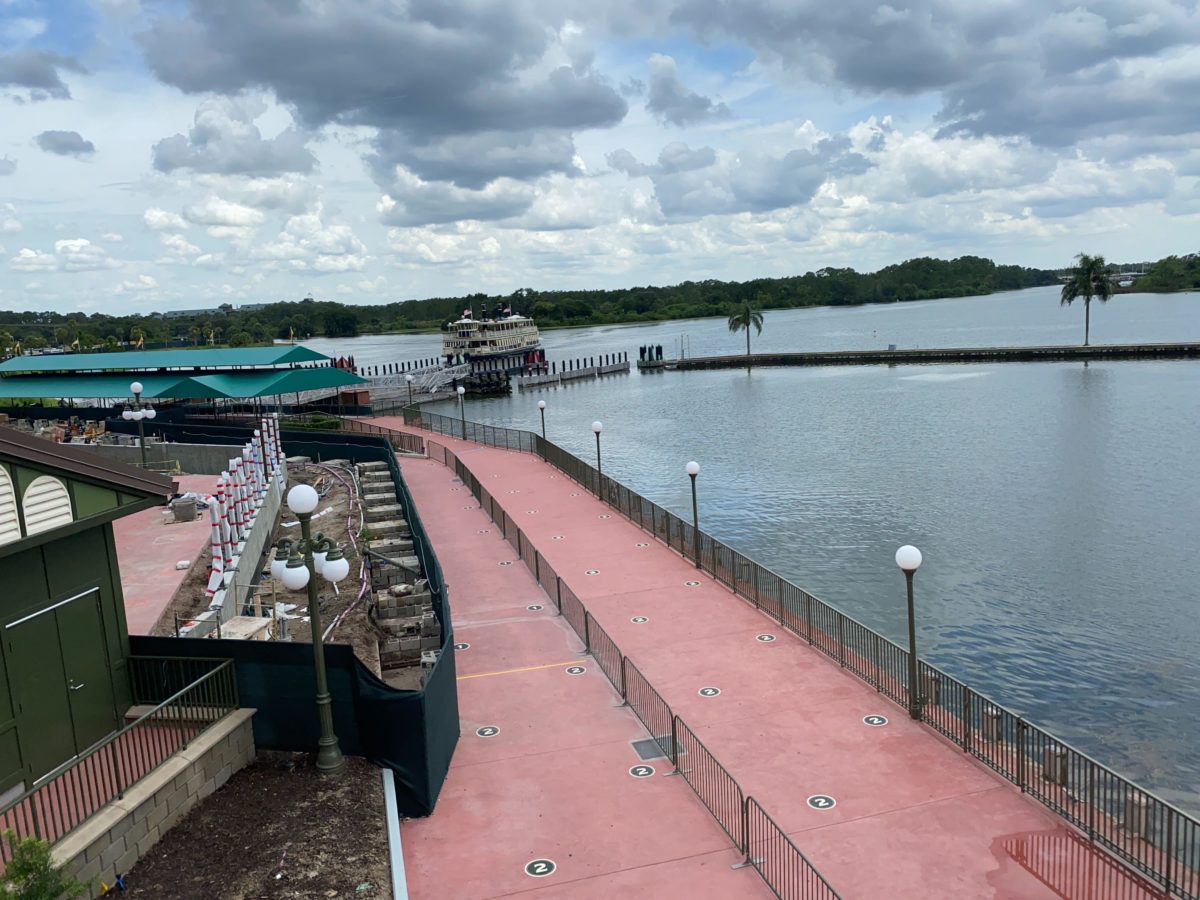 Near a smaller construction site, numbered queue markers lead to the Magic Kingdom Ferryboat.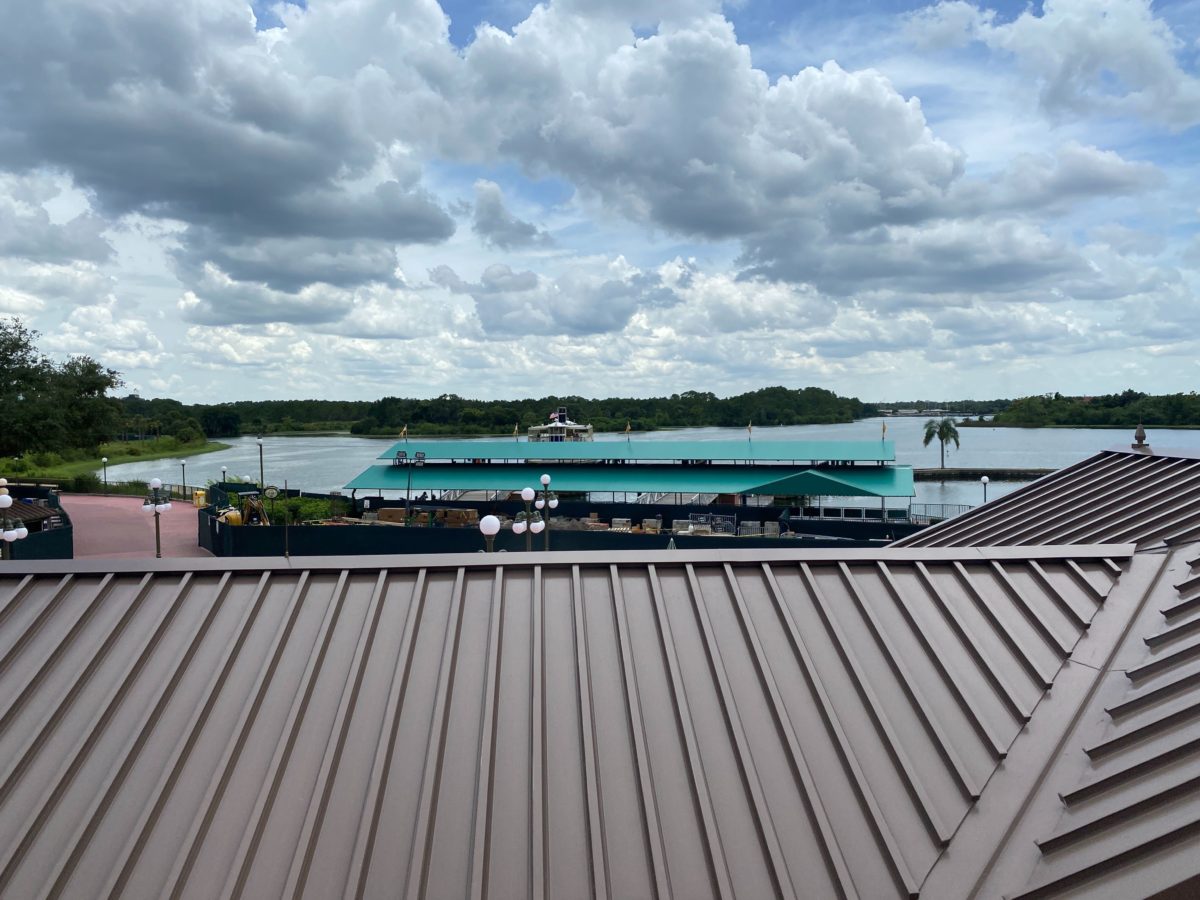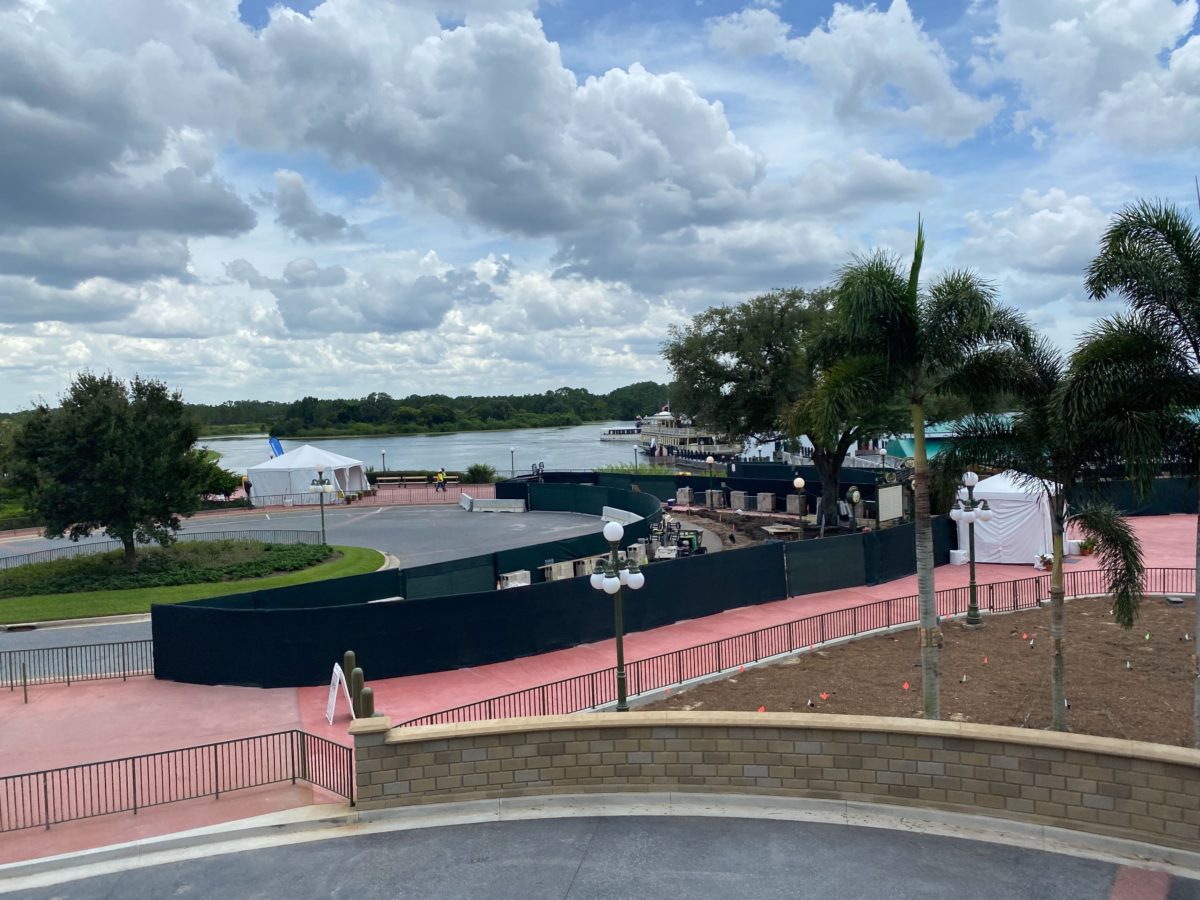 More work still needs to be finalized before the extensive arrival experience enhancements at the Magic Kingdom are complete, including the installation of more plants and paving parts of the pathway, but progress seems to be moving steadily onward.