EPCOT has no shortage of construction going on, but only so much of it is visible to guests. One corner of the park has roof work happening on two different buildings, so let's take a closer look.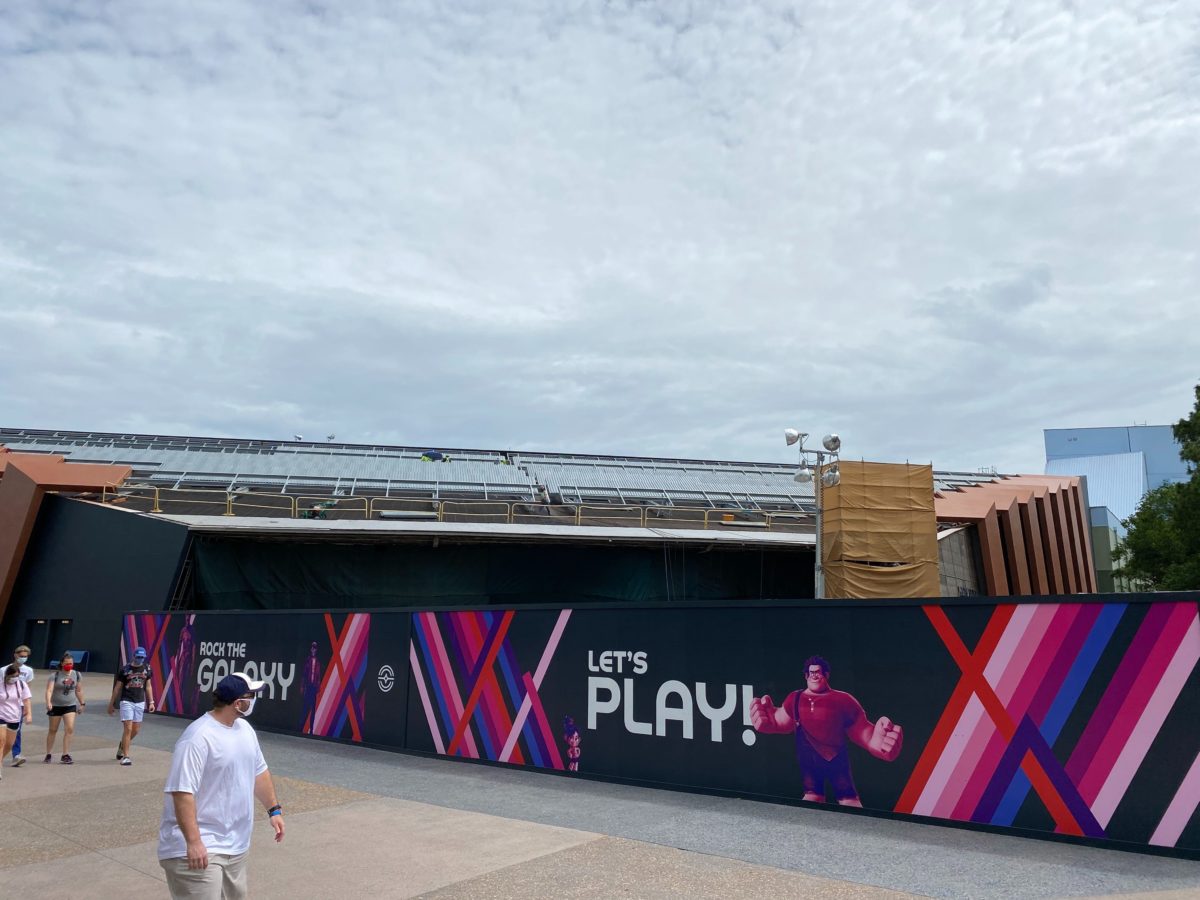 First up is the show building for the future Guardians of the Galaxy: Cosmic Rewind attraction.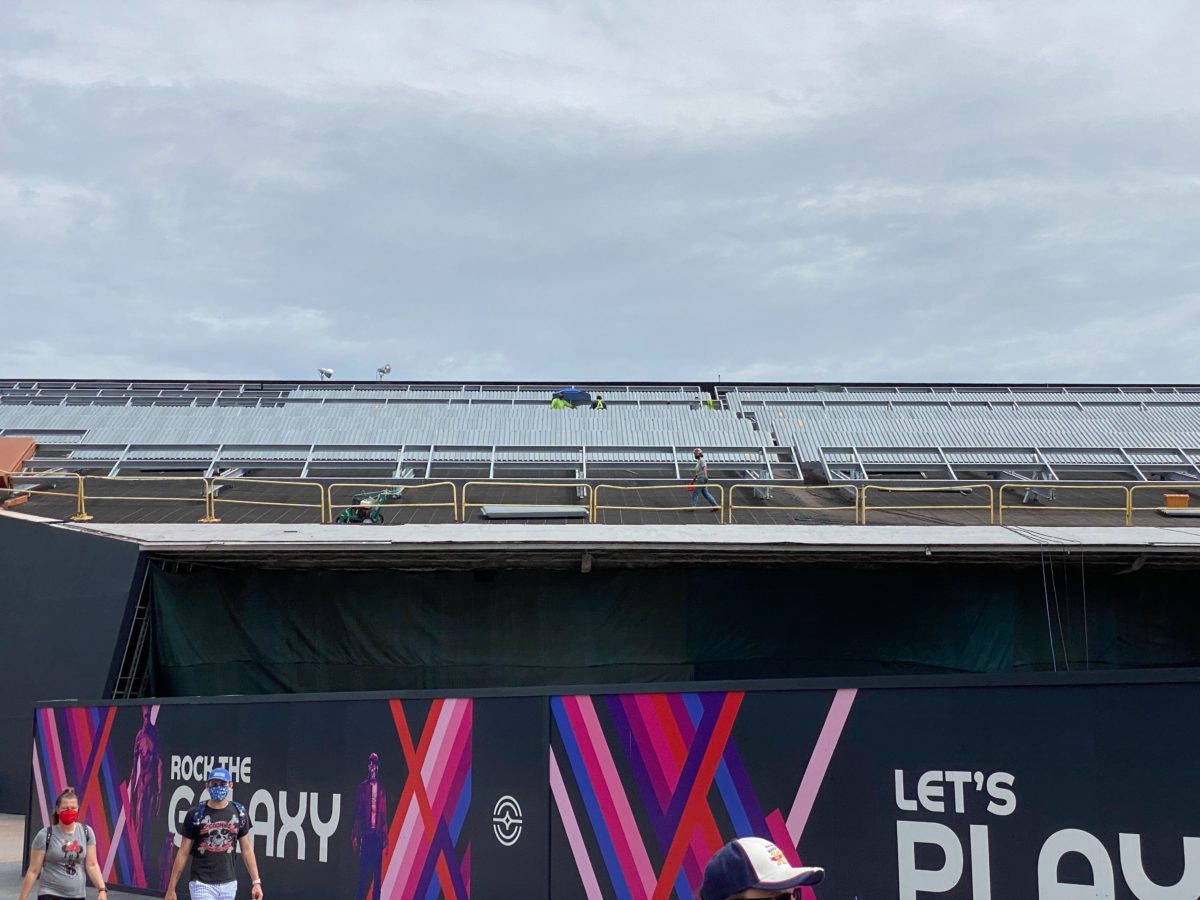 Solar panel mounts have been slowly installed on the building for several months. We saw construction workers on various parts of the roof when we stopped by the location, all wearing face masks while carrying out their various tasks.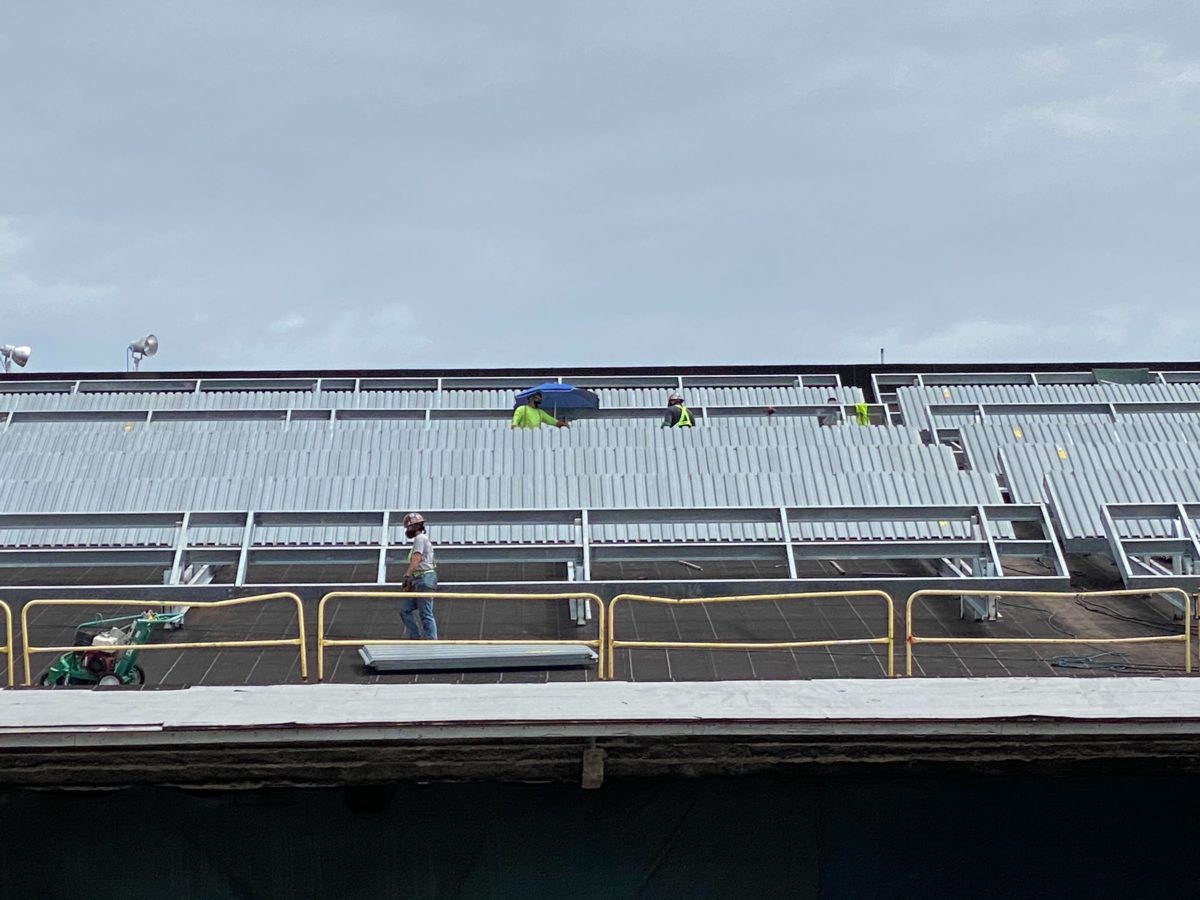 They also had an umbrella to keep safe in the shade.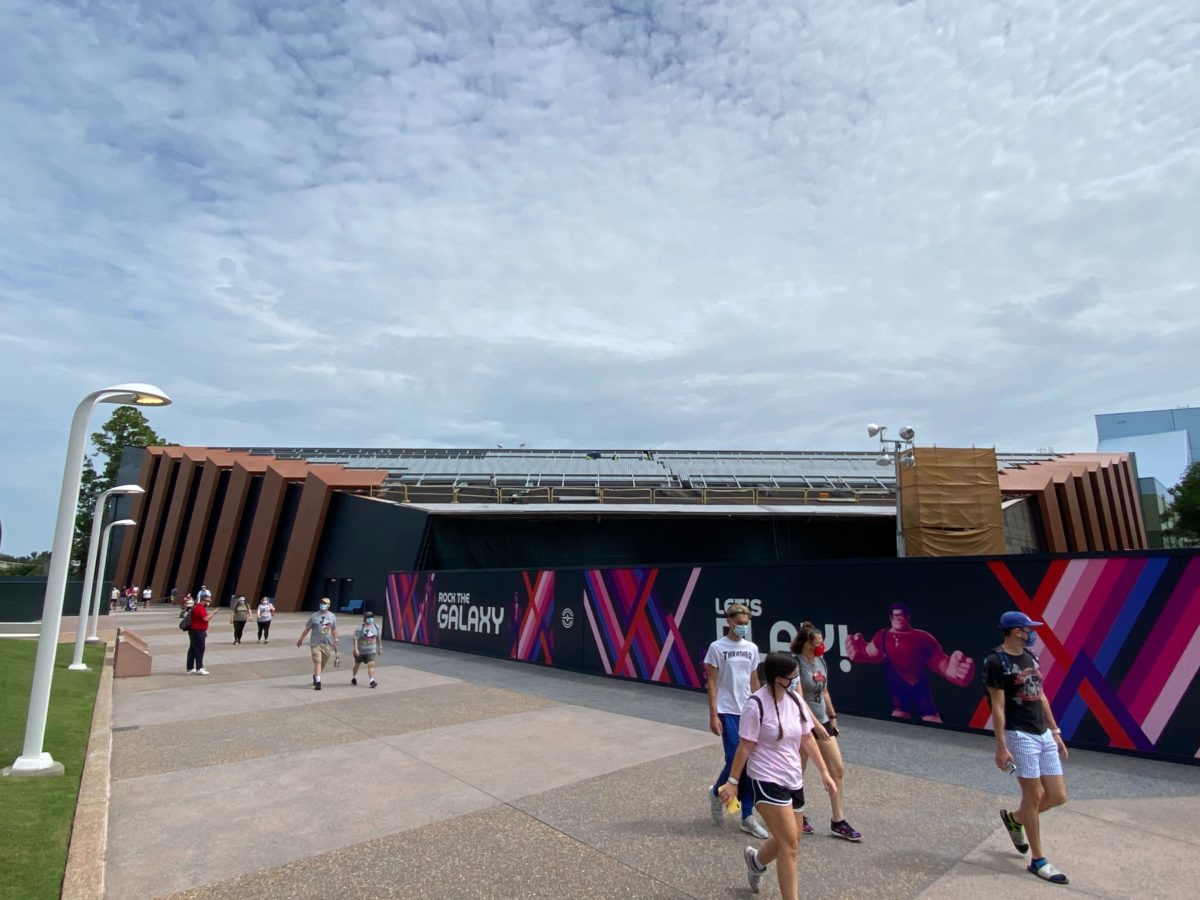 The roof is almost entirely covered in mounts. Once completed, the actual solar panels will be installed.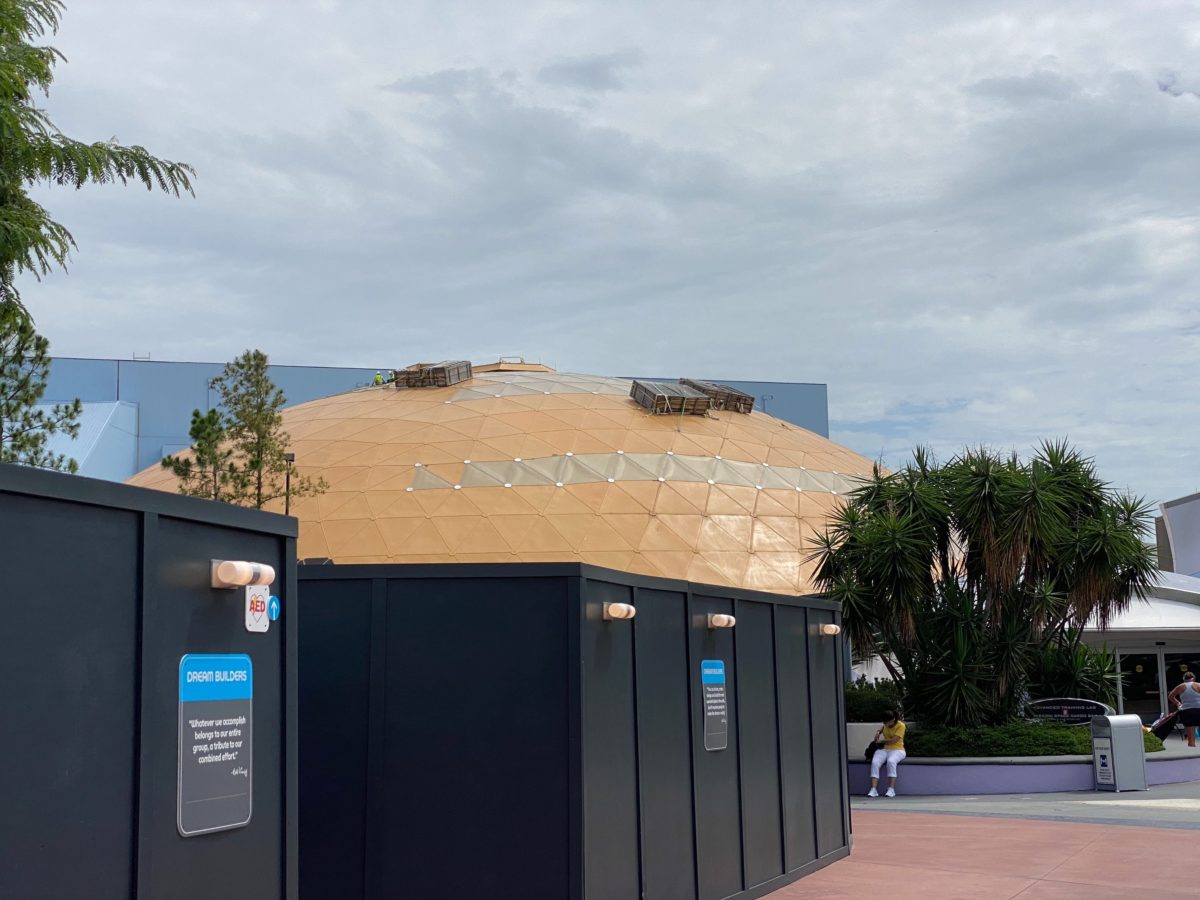 Next up is the neighboring Wonders of Life pavilion, which will become the Play! Pavilion once construction is complete.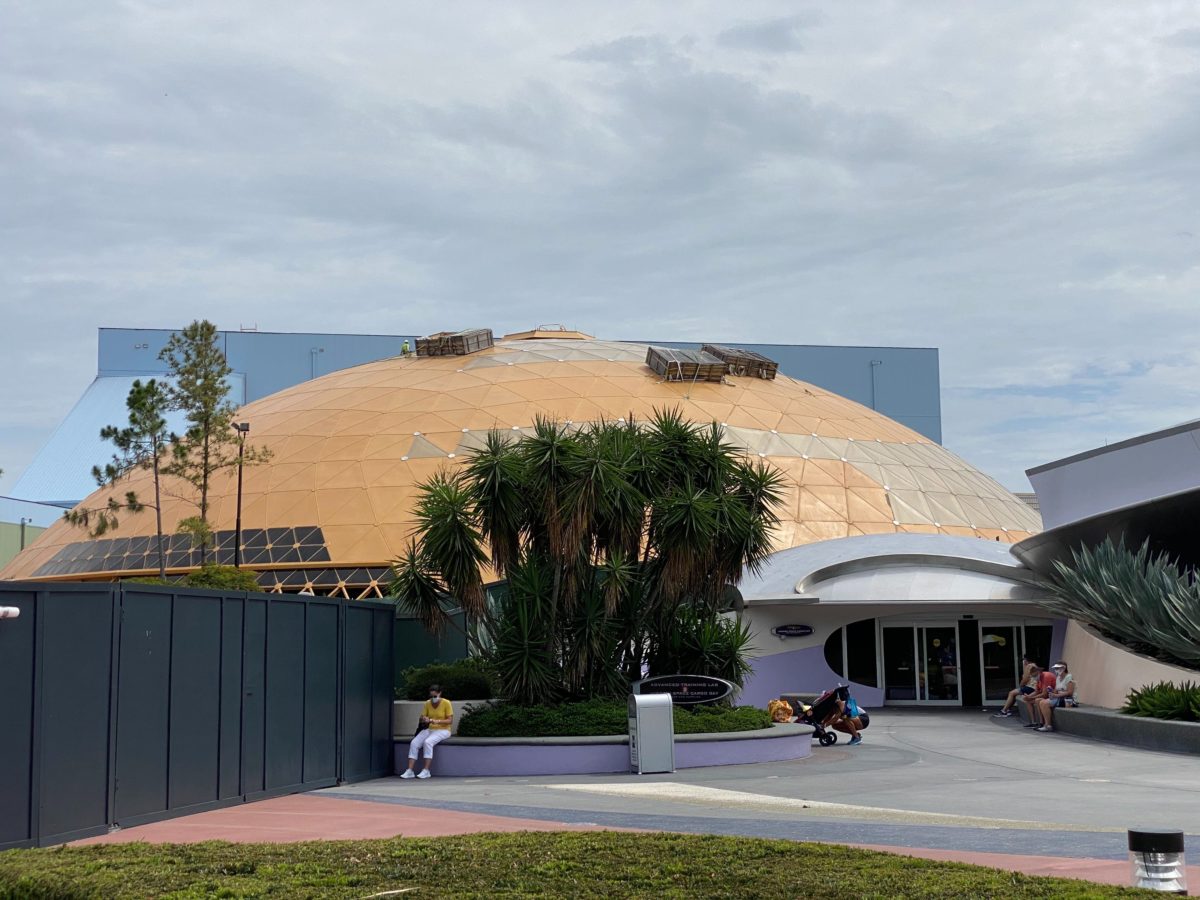 The triangular windows on the left are above the entrance to the pavilion. We saw workers near the very top.
Wooden pallets have been hooked to the pavilion's roof for several months.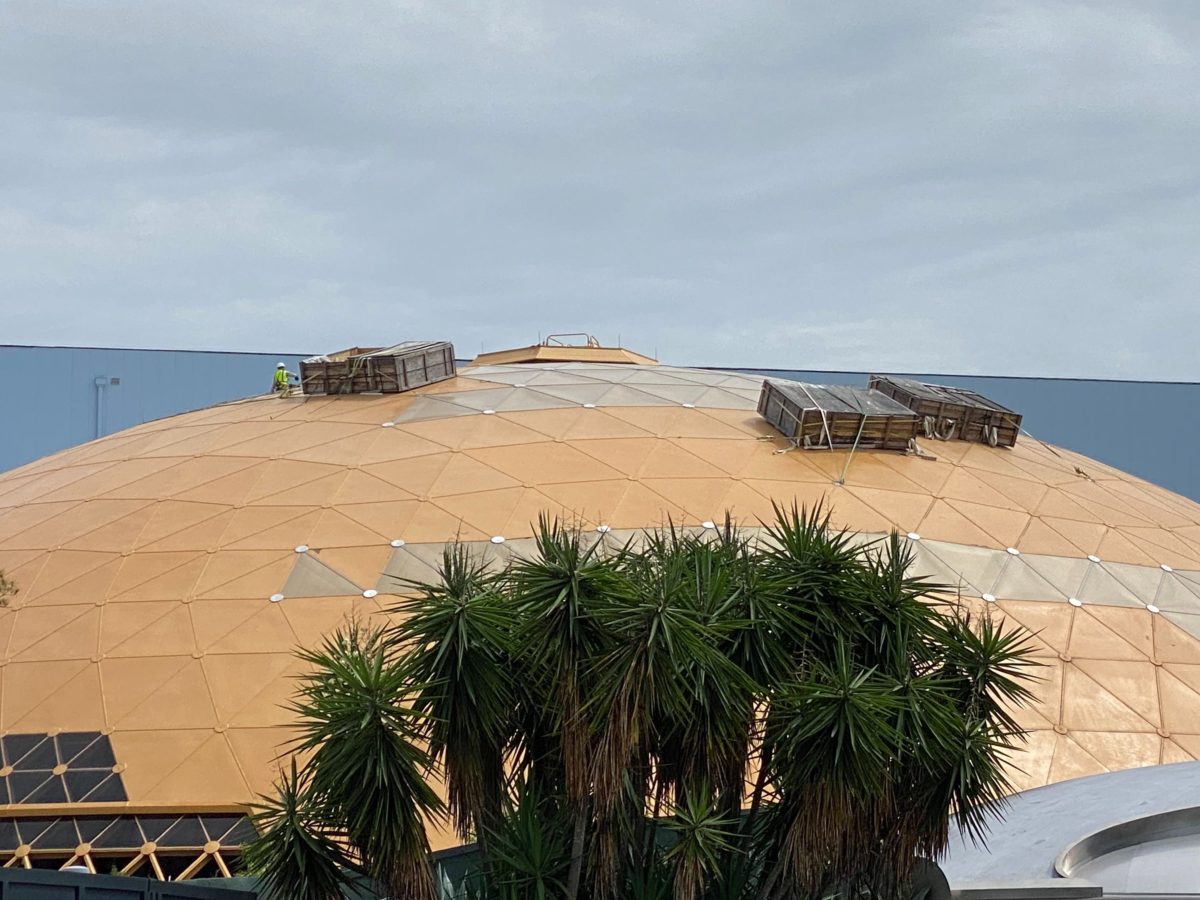 It seems that they are refurbishing or replacing tiles.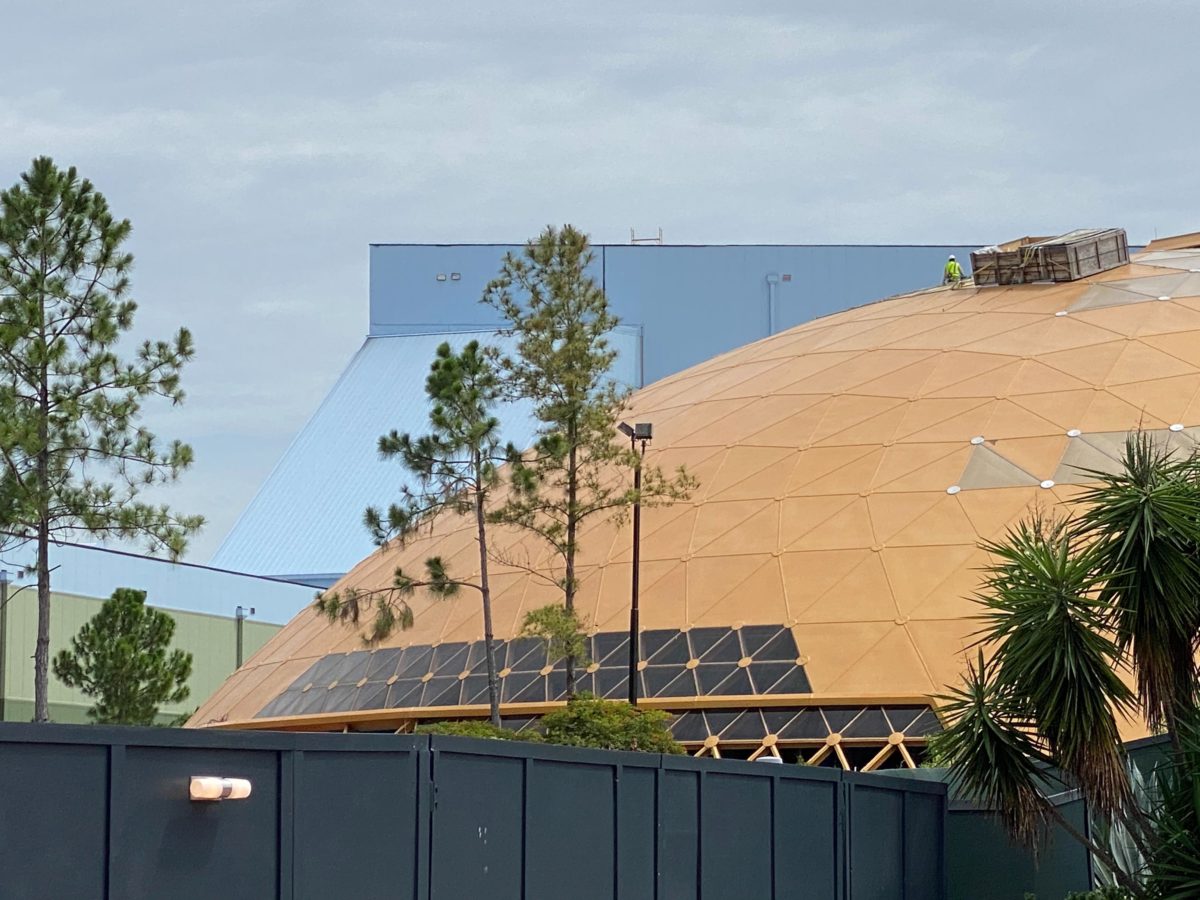 Keep an eye on WDWNT for more construction updates from across Walt Disney World.