"Welcome to a kingdom of animals… real, ancient, and imagined" -Michael D. Eisner, April 22, 1998. Though this wild park has been closed for months, it reopened yesterday for Annual Passholder previews. We were there to give you a first-hand look at what to expect as you enter Disney's Animal Kingdom.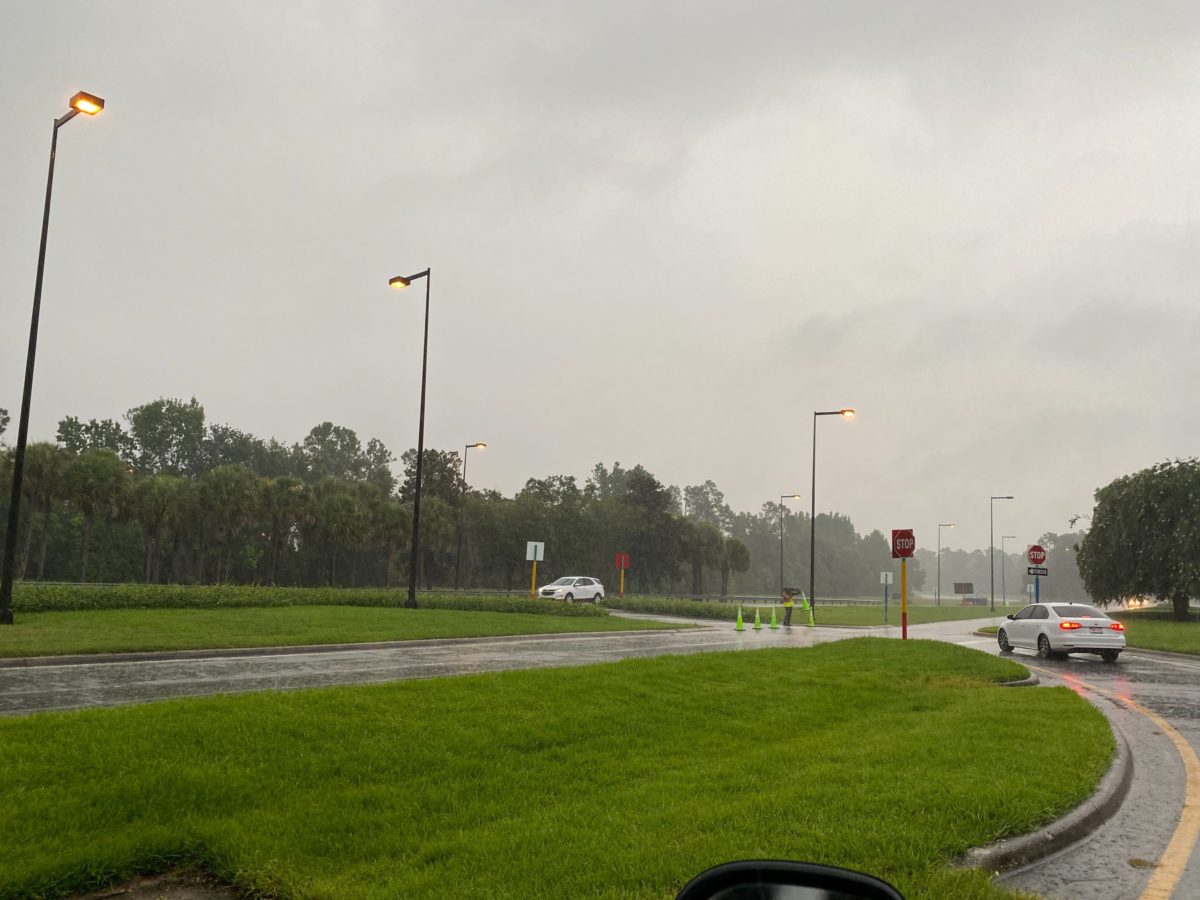 As you can see, there are neon green cones blocking the parking lot when we drove by at 7:00am, preventing us from pulling towards the parking lot. We were told to come back at 7:30am when cars would be allowed to line up at the toll booths to enter the parking lot.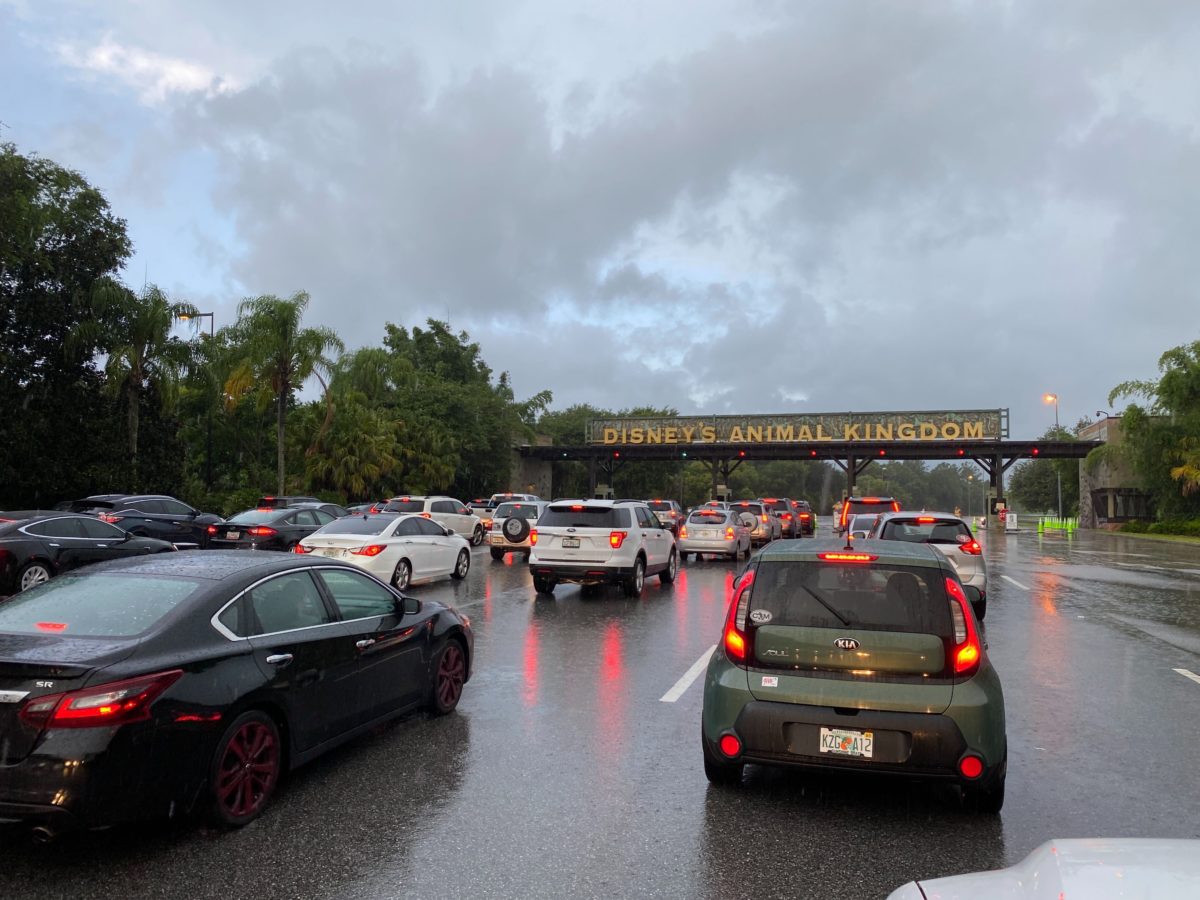 At 7:30am cars began lining up at the booths, though most still had red lights above, indicating that lane was currently closed. Holding people at the gate in their cars helps to prevent too many people walking to the park entrance at one time and waiting in large crowds before the park opens. A safer way to wait for park open indeed.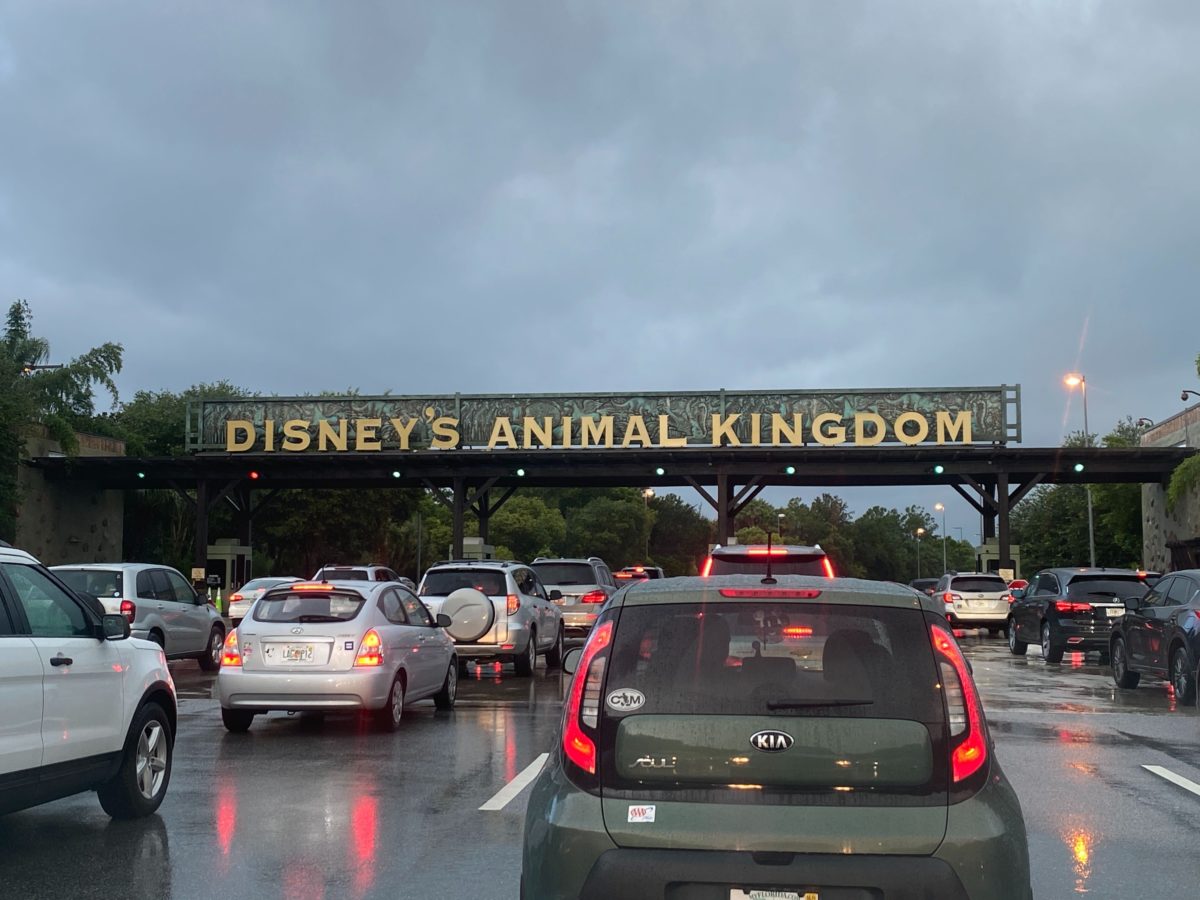 All lane lights turn green at 7:40am, our passes were scanned, and we were directed through.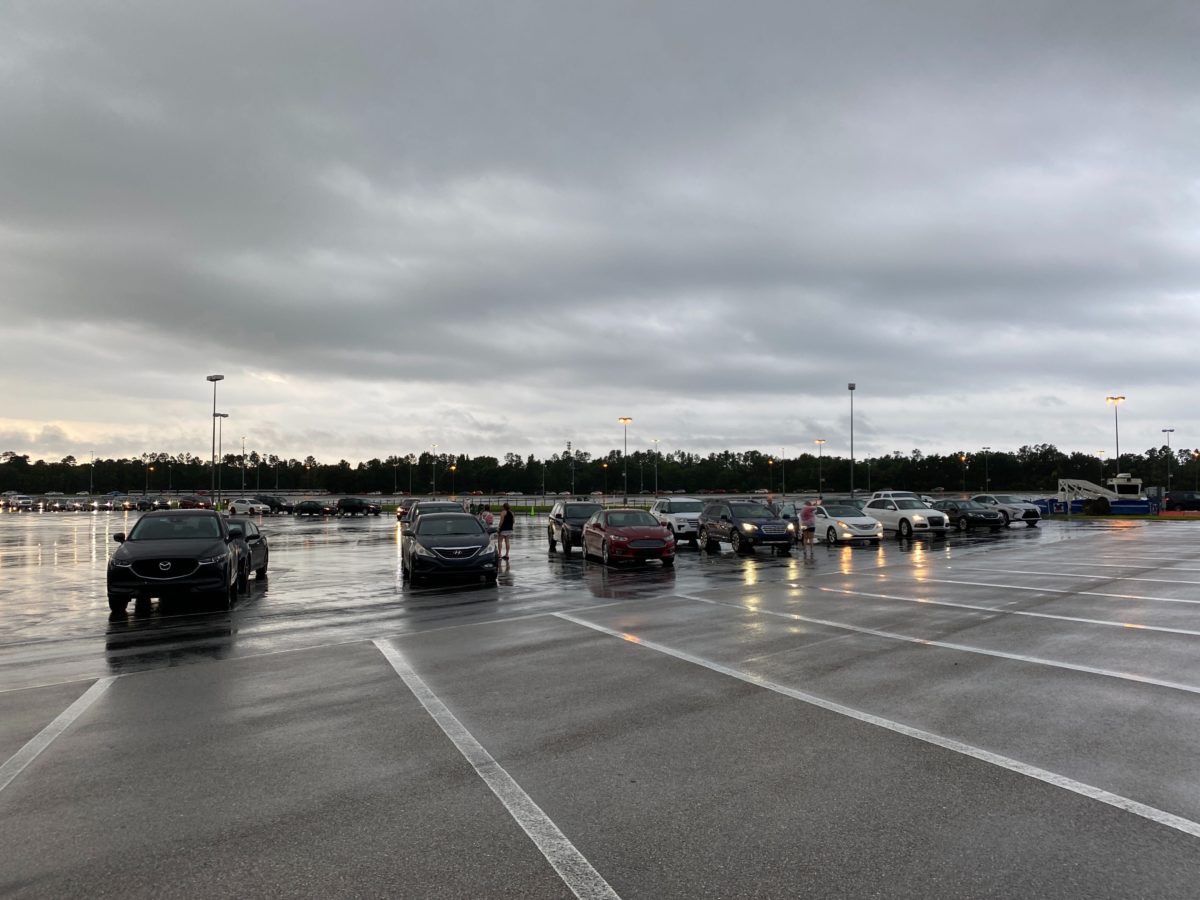 Cast members directed cars to park in every other spot to prevent too many people from exiting their cars at the same time in close quarters. The spaces in between were filled in afterwards.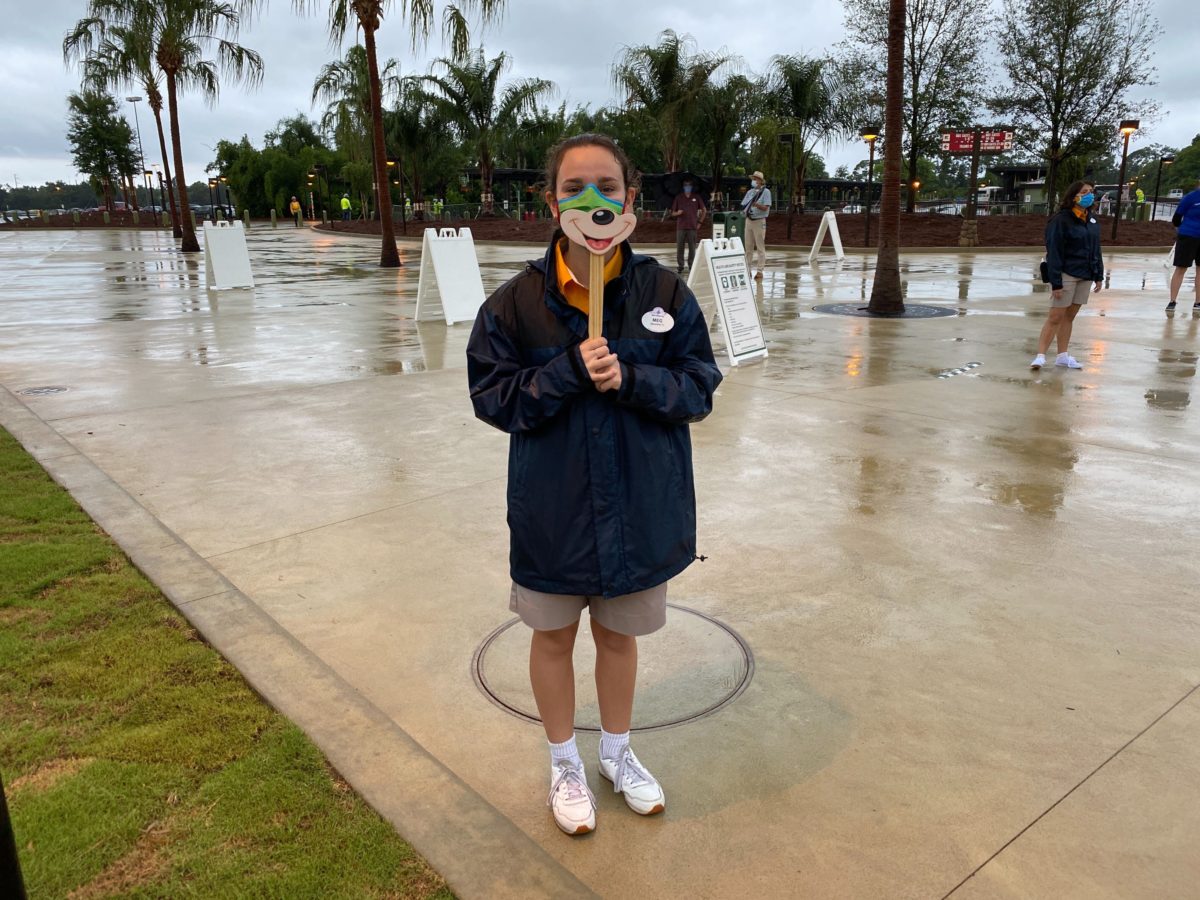 We were greeted by cast members who gave us plenty of cheerful waves and "welcome backs". We noticed a few carrying cute character smiles on sticks for them to show us how even though you cannot see their own smiles behind the masks, they were there as usual.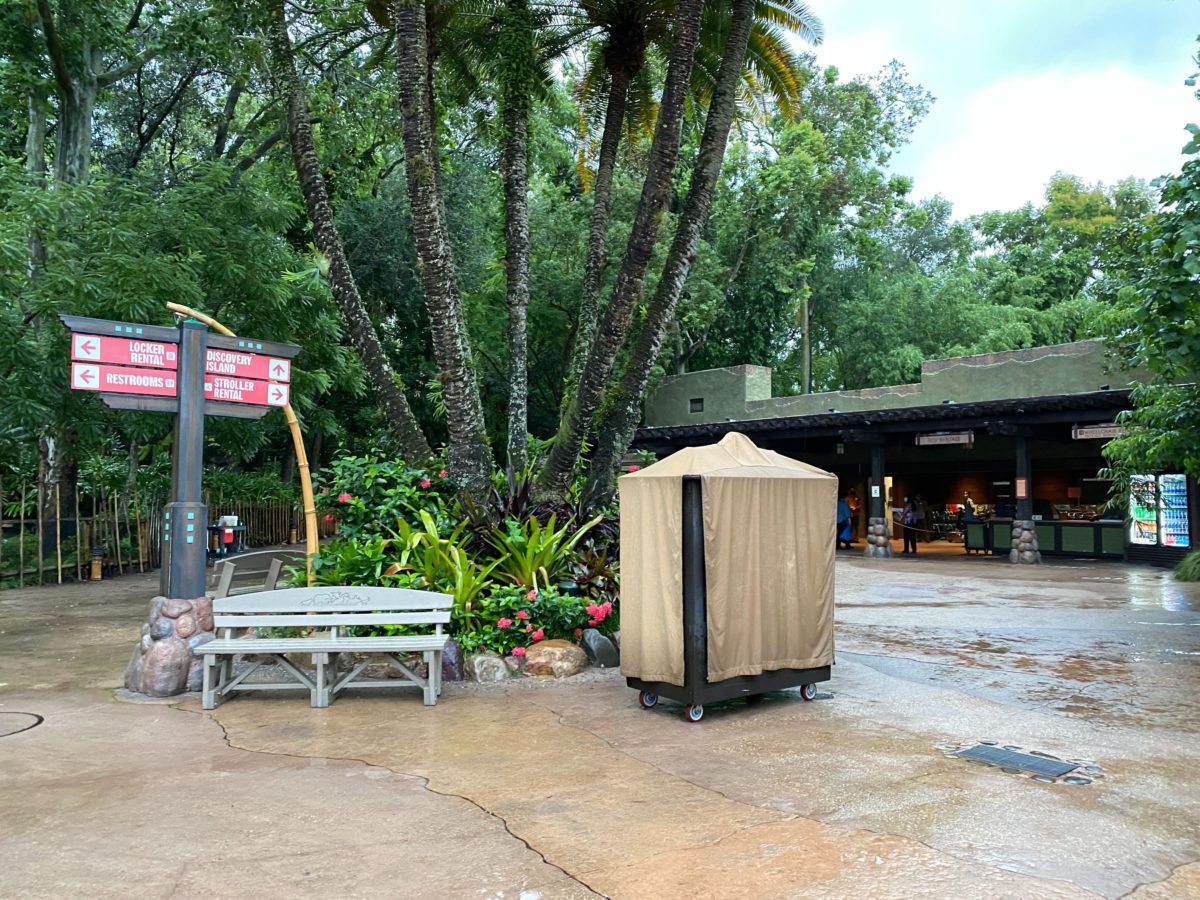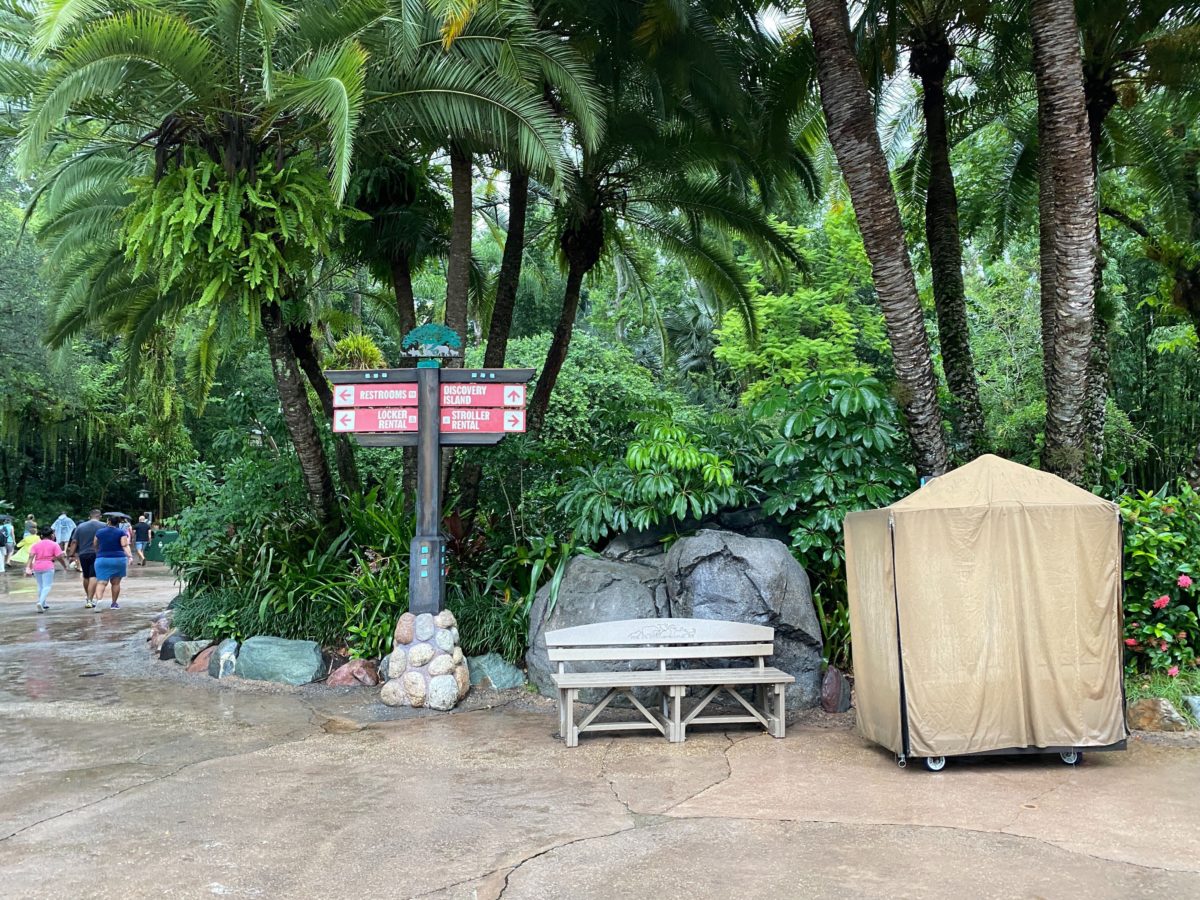 The small kiosk where we would get our maps and daily schedule was completely covered.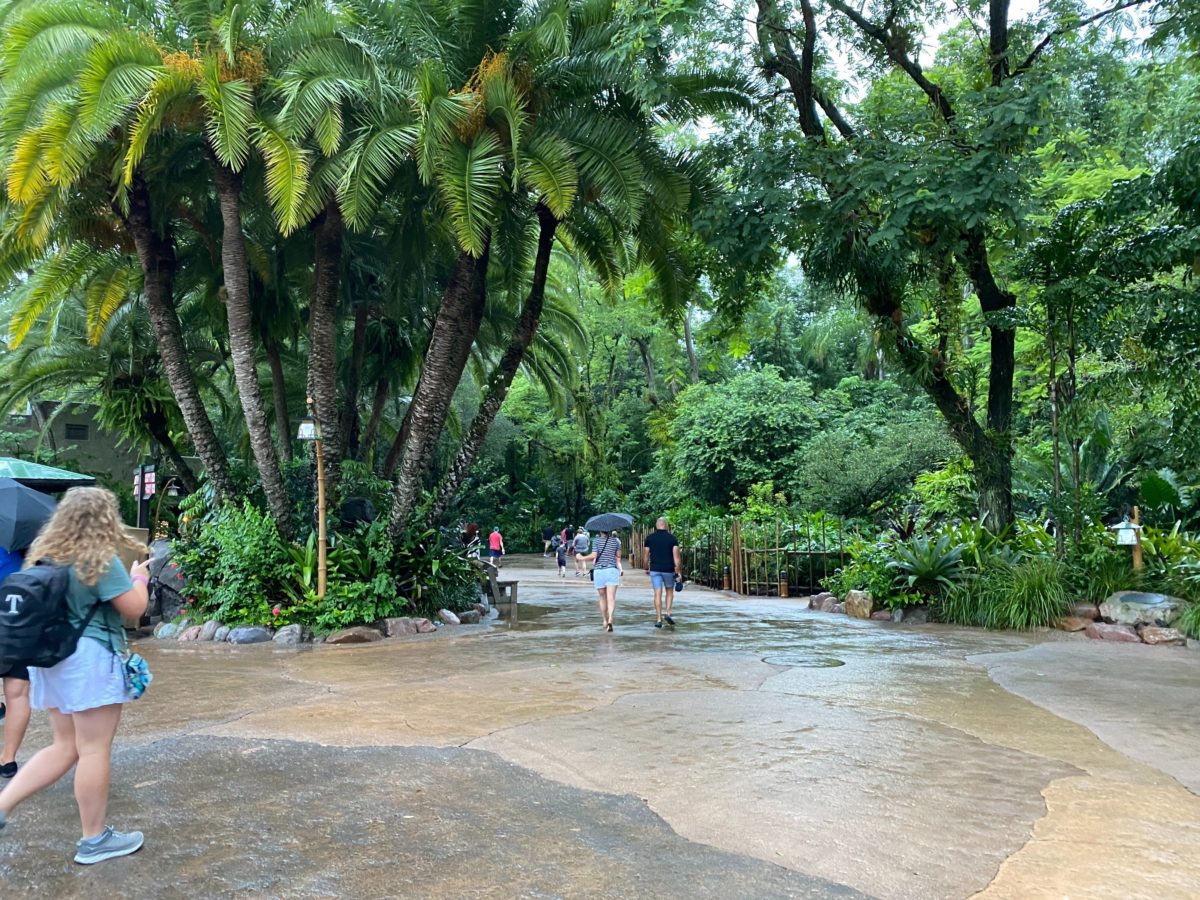 The day started off a bit rainy but we were so excited to be back we didn't care!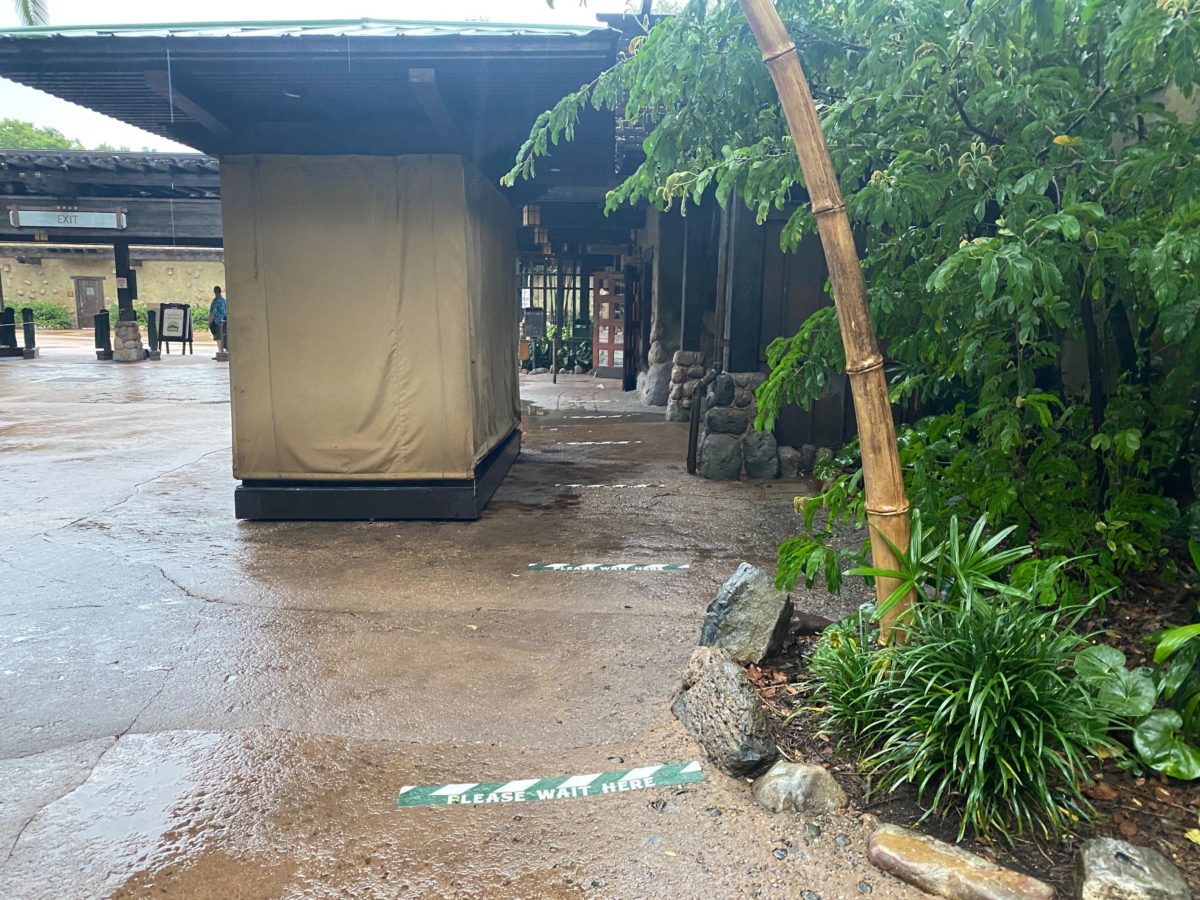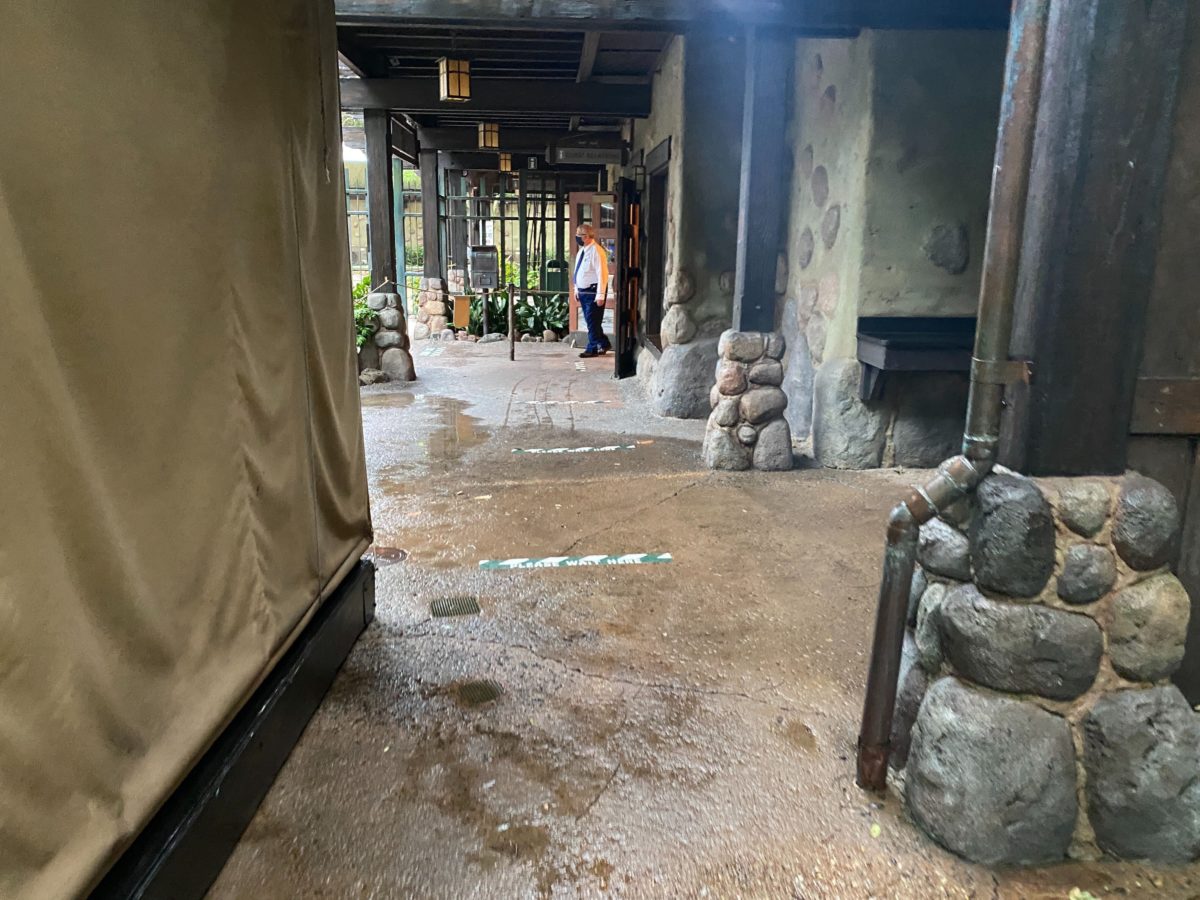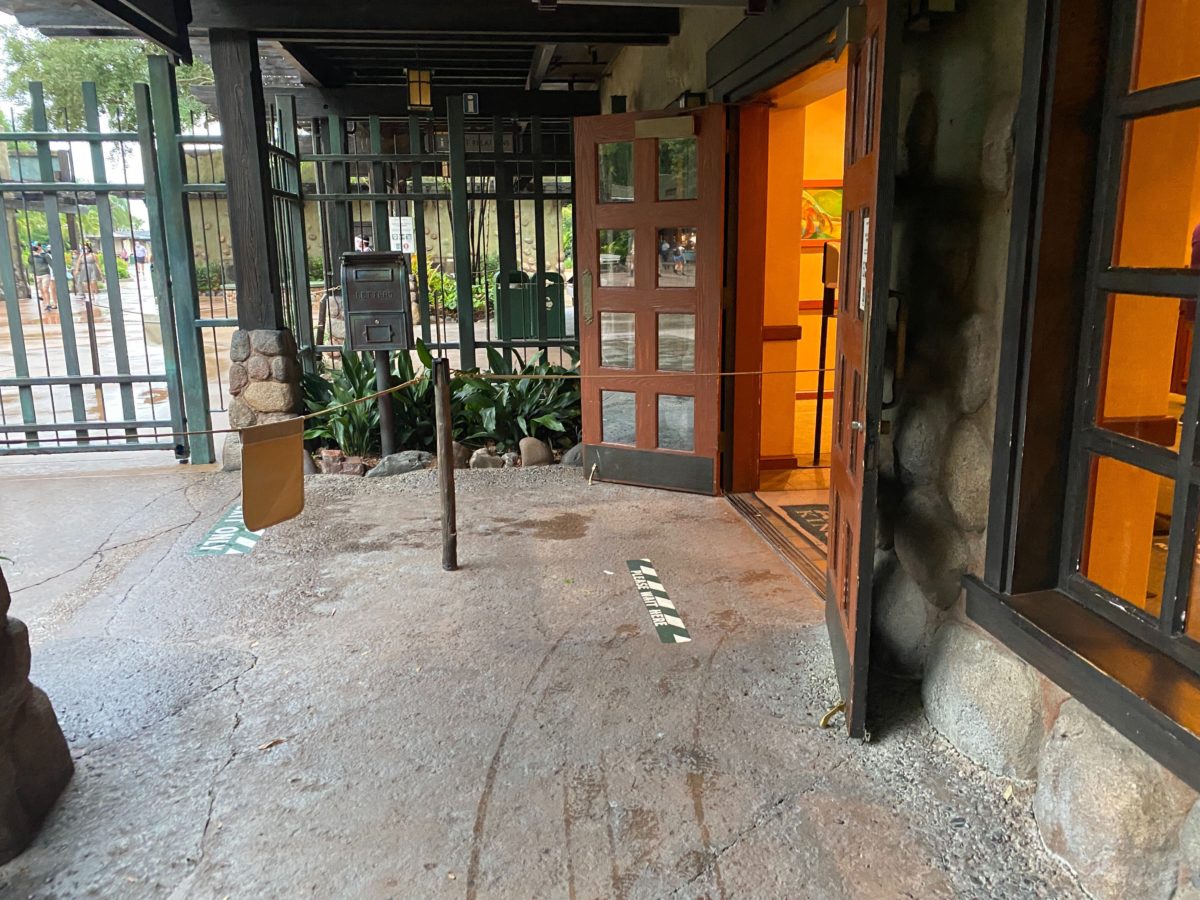 The small merchandise cart next to Guest Relations was also covered. You may notice social distancing floor markers leading towards the Guest Relations building.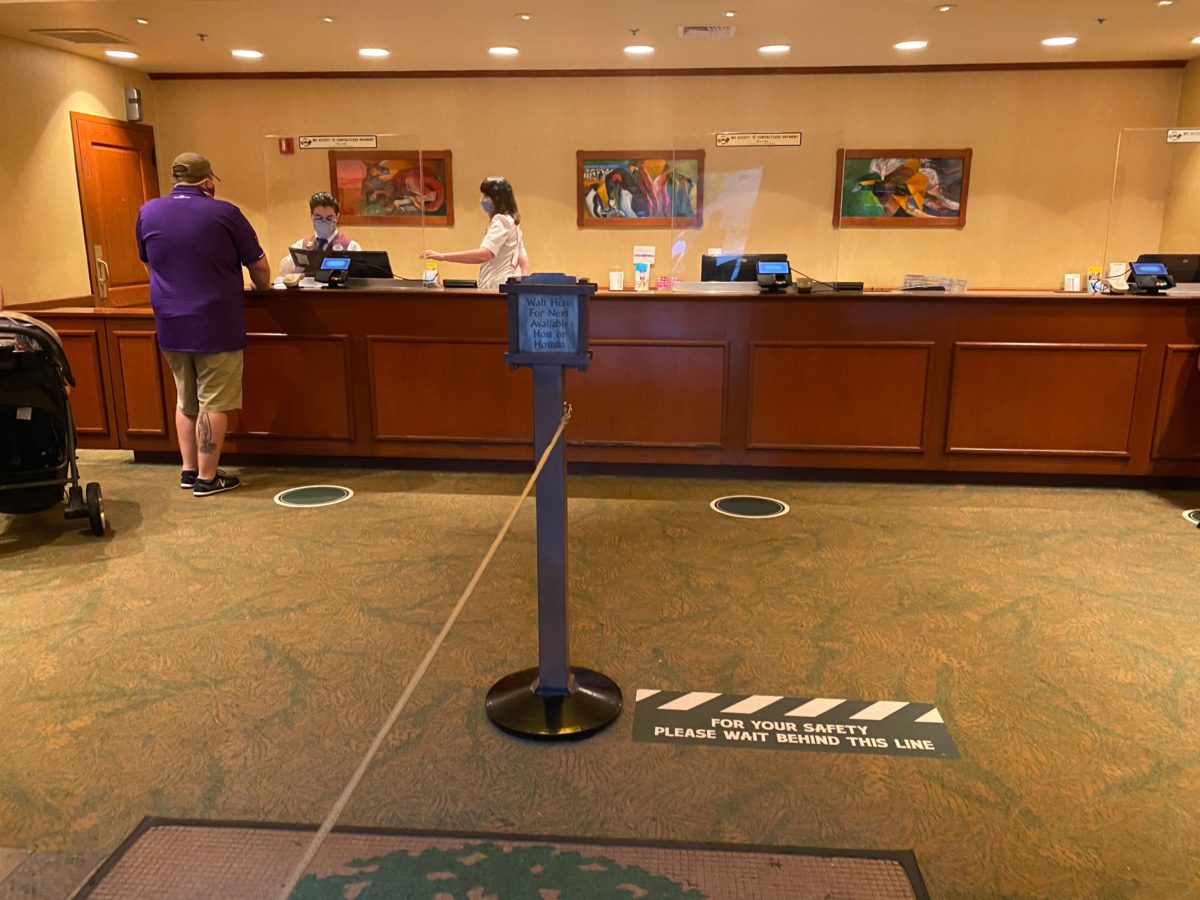 All Guest Relations services are operating as usual, including the Disability Access Service.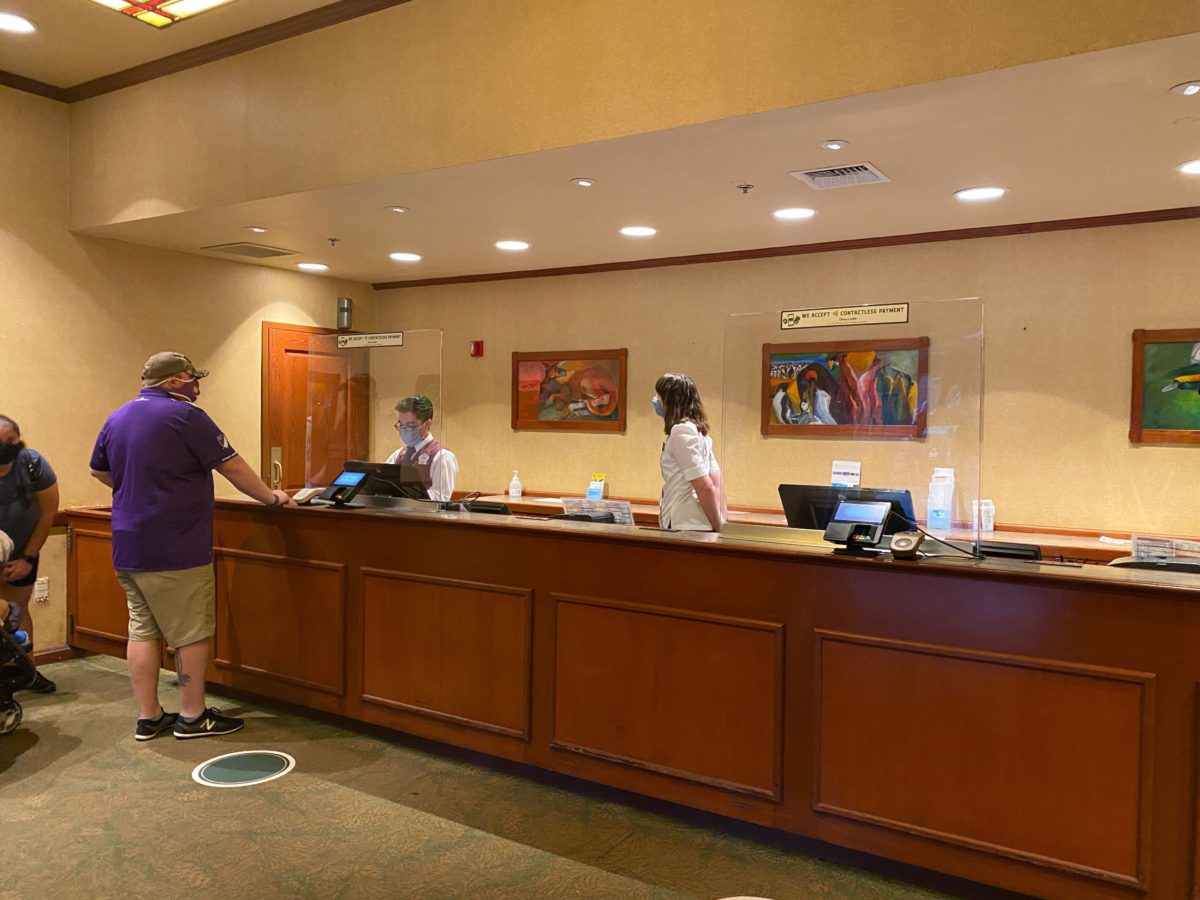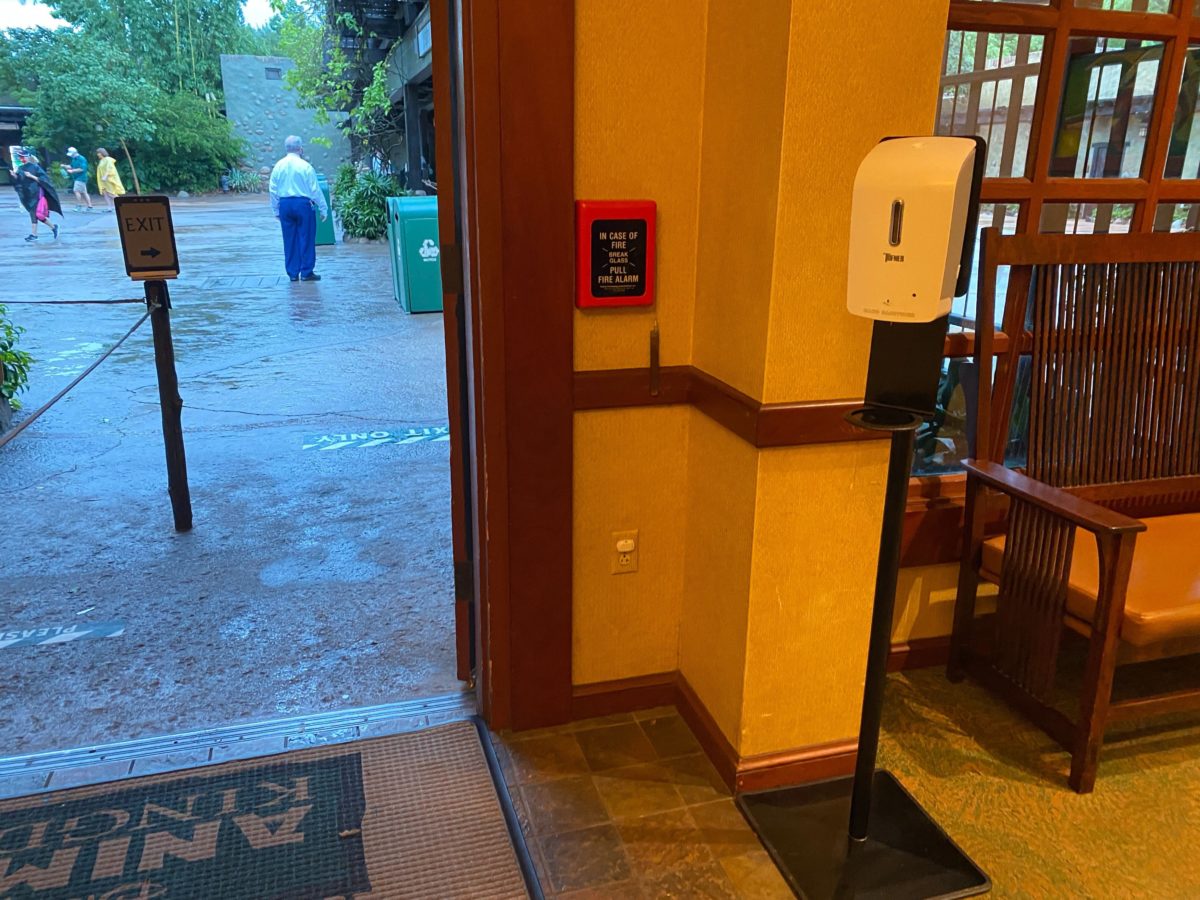 Inside you can see social distance markers on the ground, indicating where guests should stand in line. There are also green dots in front of the desks that show where each group should stand. Clear plexiglass barriers separate guests and Cast Members. As you exit there is a hand sanitizer dispenser. Cast members often point out these dispensers for your use whenever entering and exiting the buildings.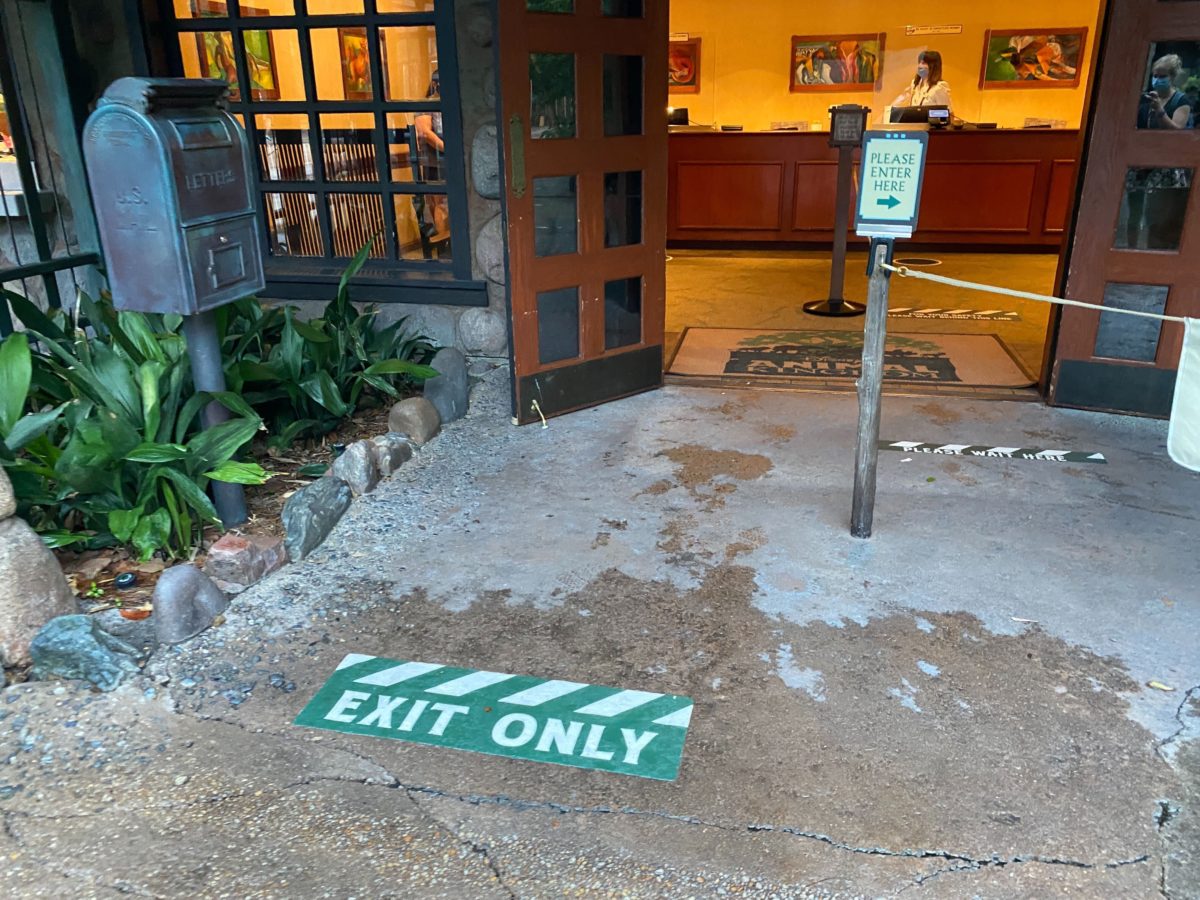 This green and white floor marker lets you know entrances and exits are one way only. You will see these throughout the park, helping to control foot traffic into and out of each building.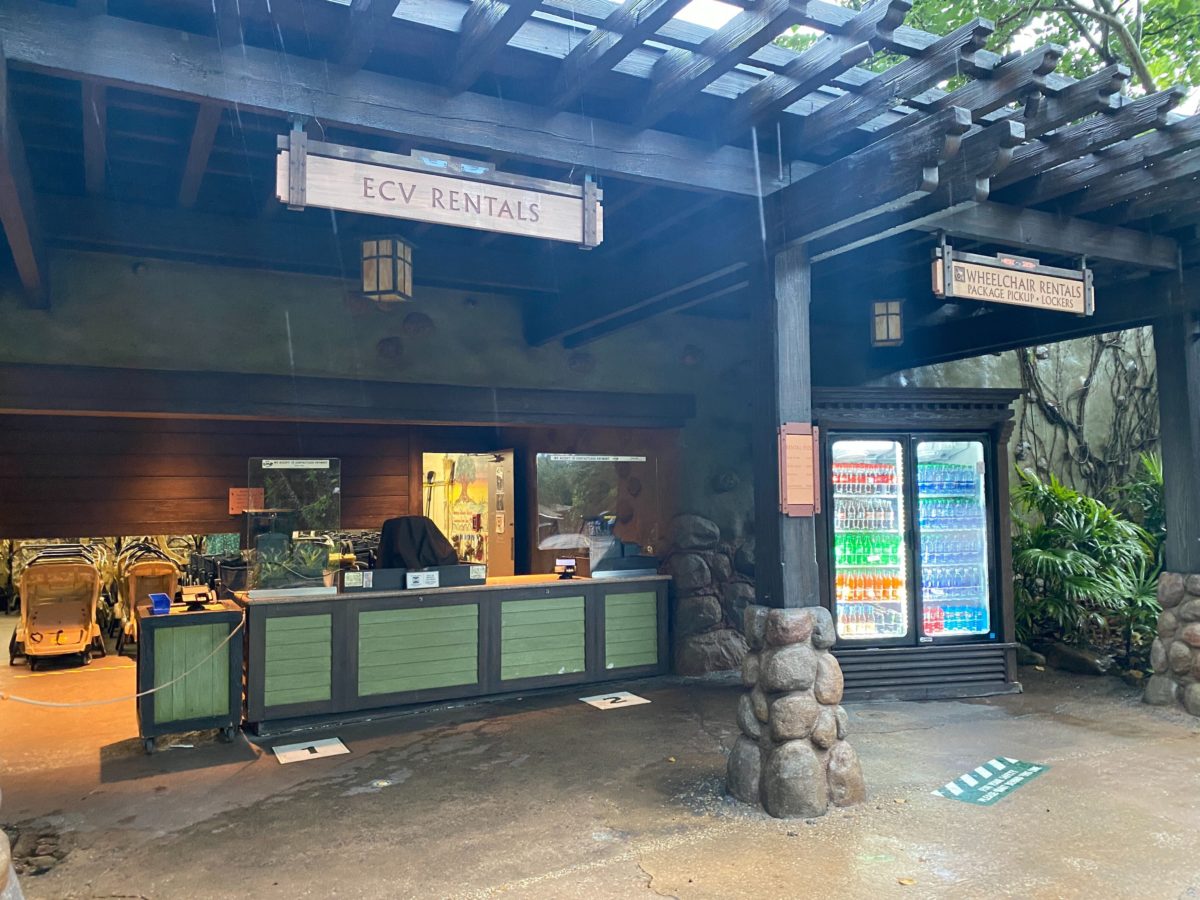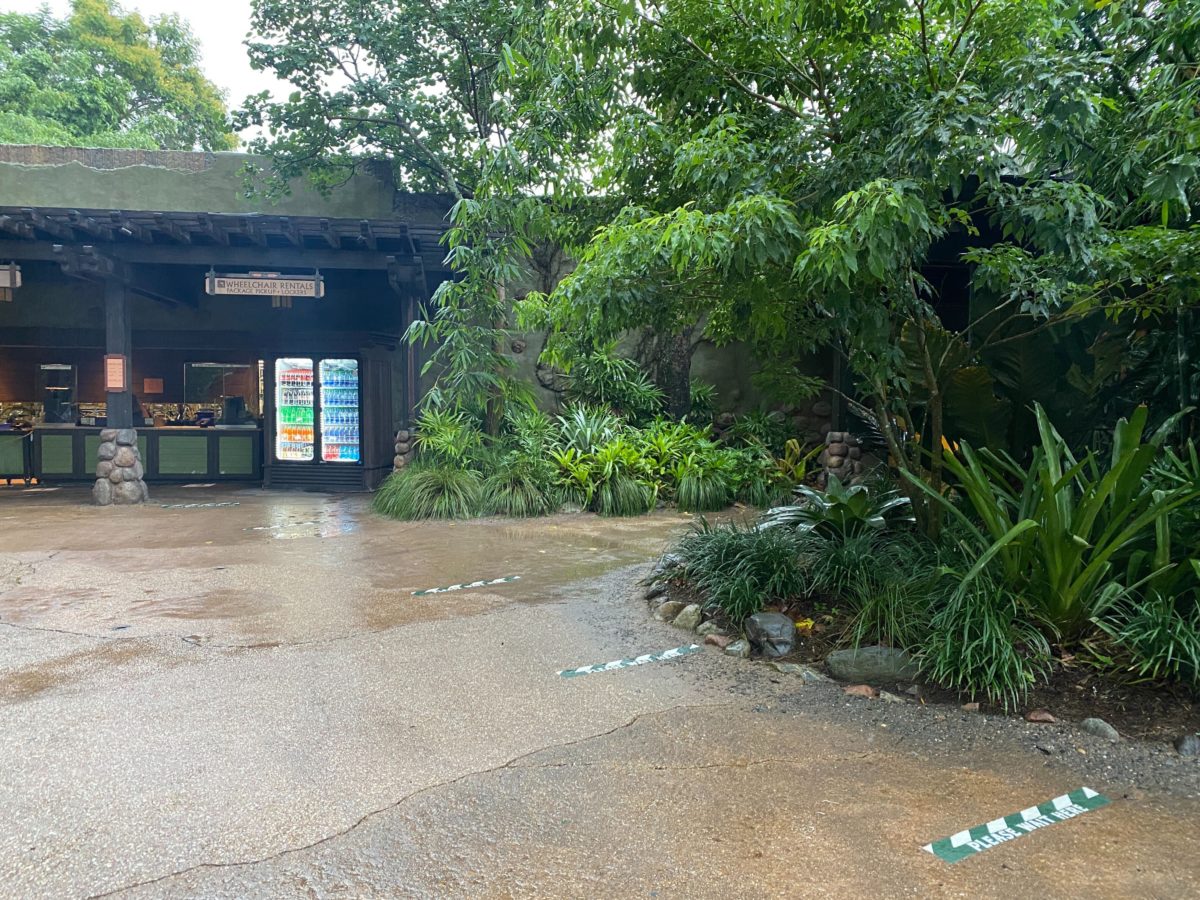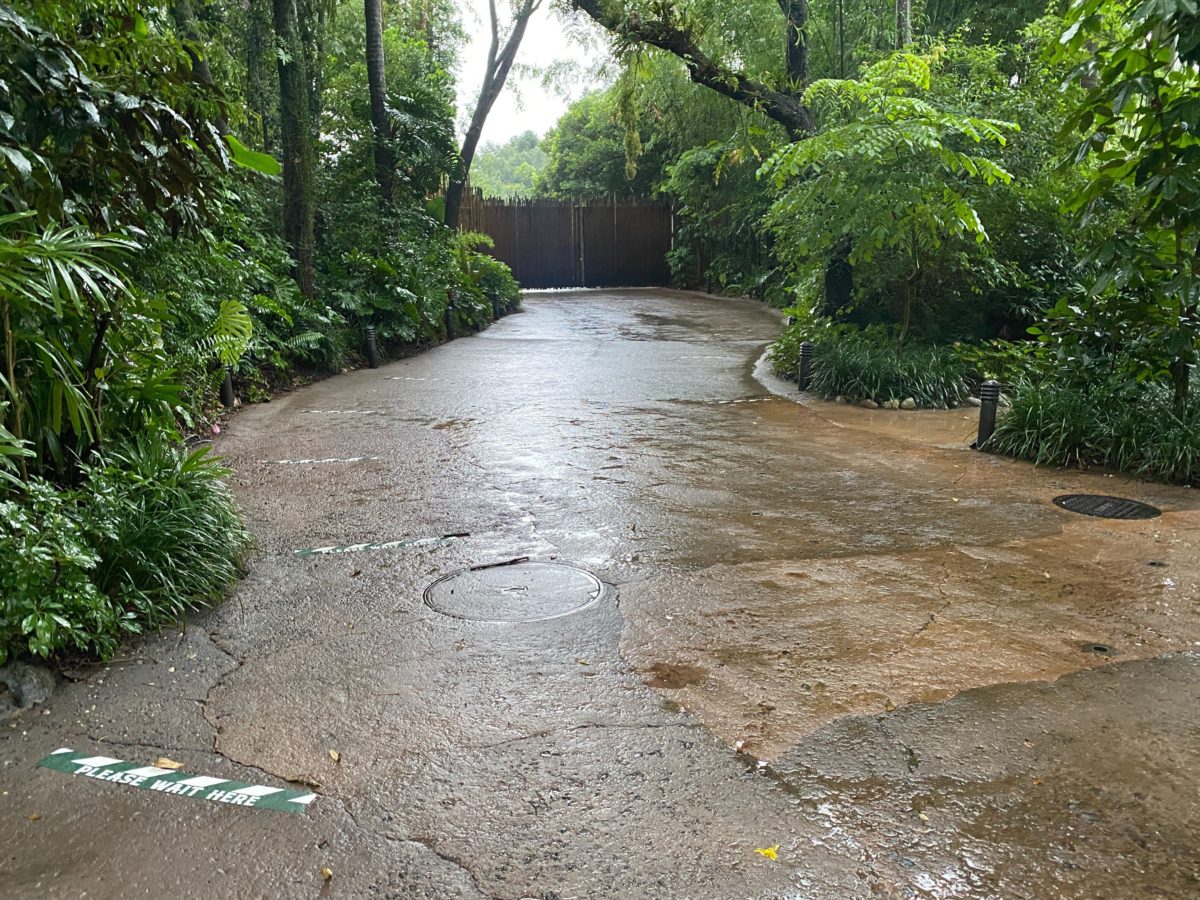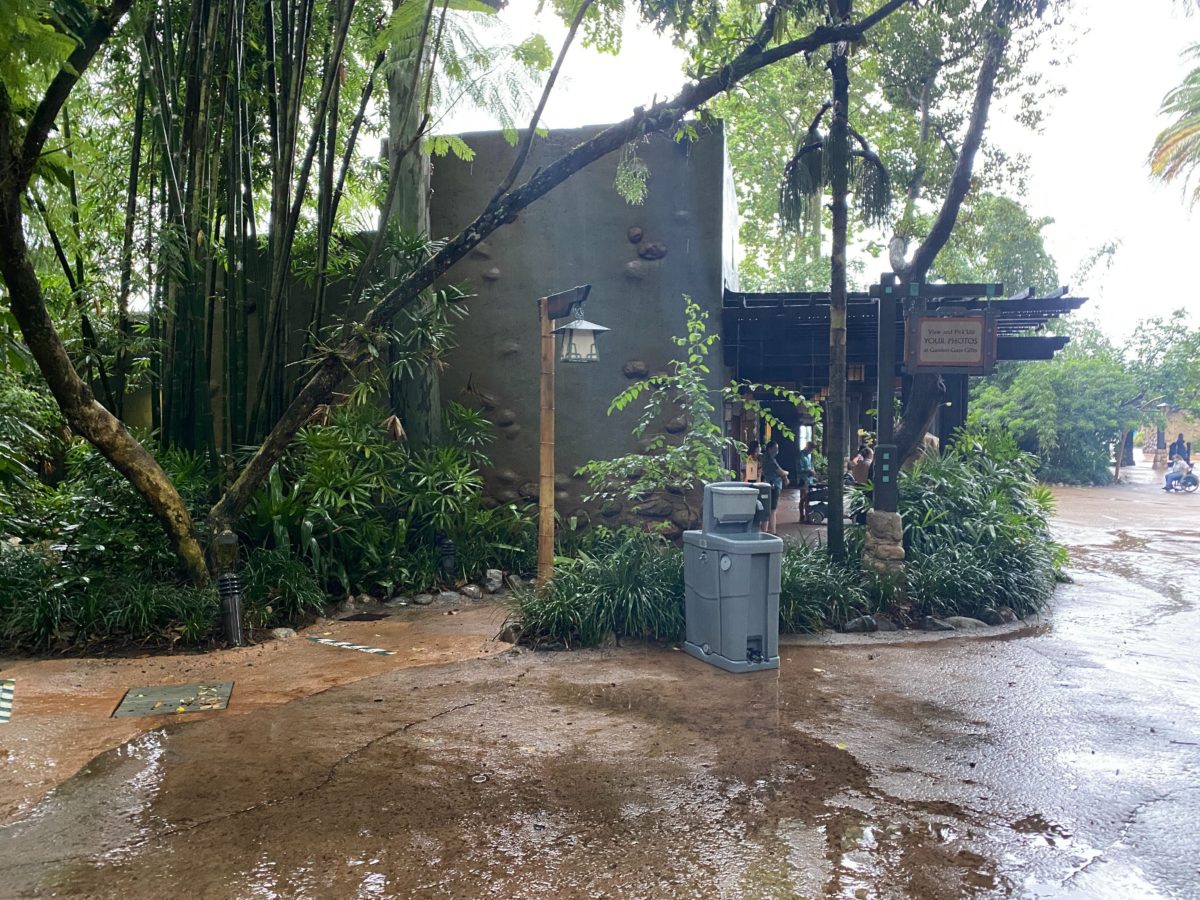 On the other side of the park entrance are stroller, ECV, and locker rentals. We see the familiar floor markers spaced 6 feet apart. There is also a grey hand washing station instead of the more common hand sanitizer dispenser.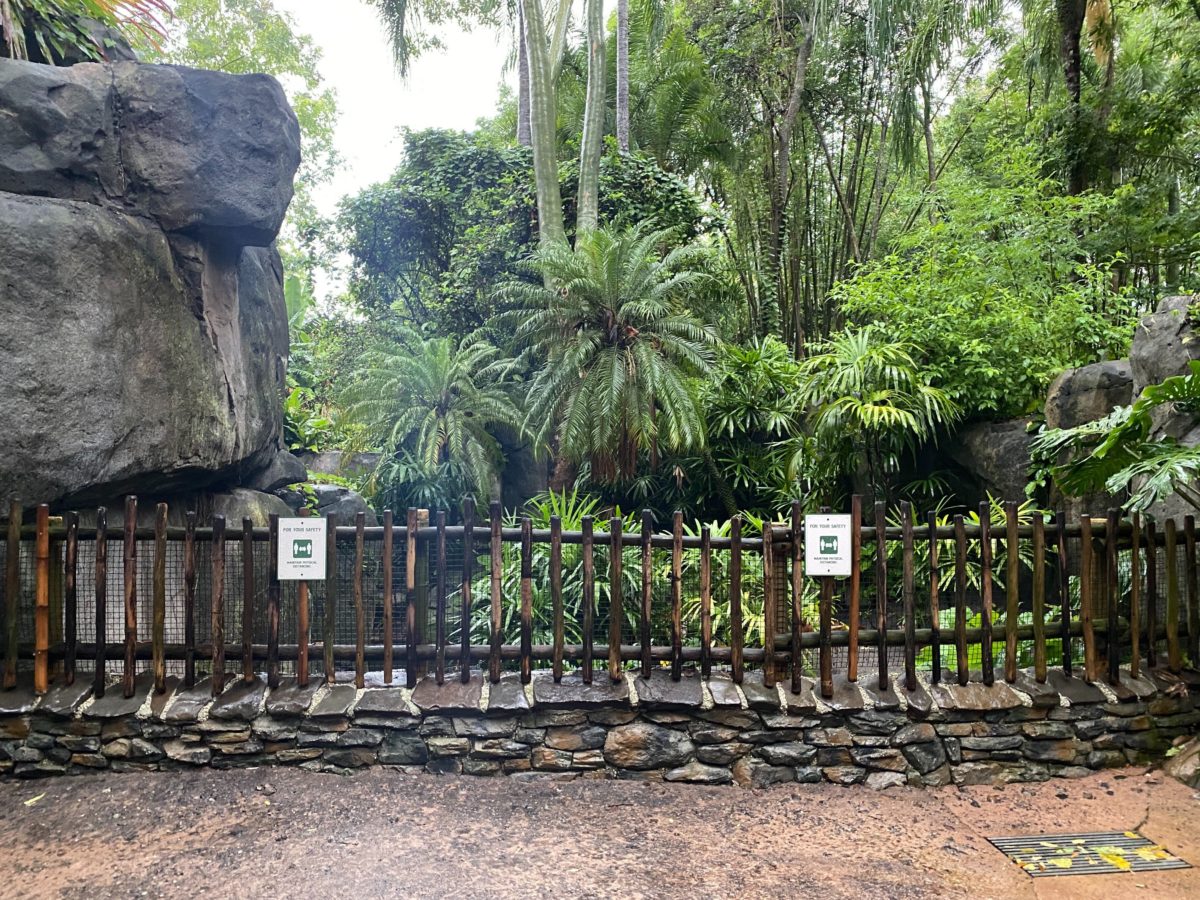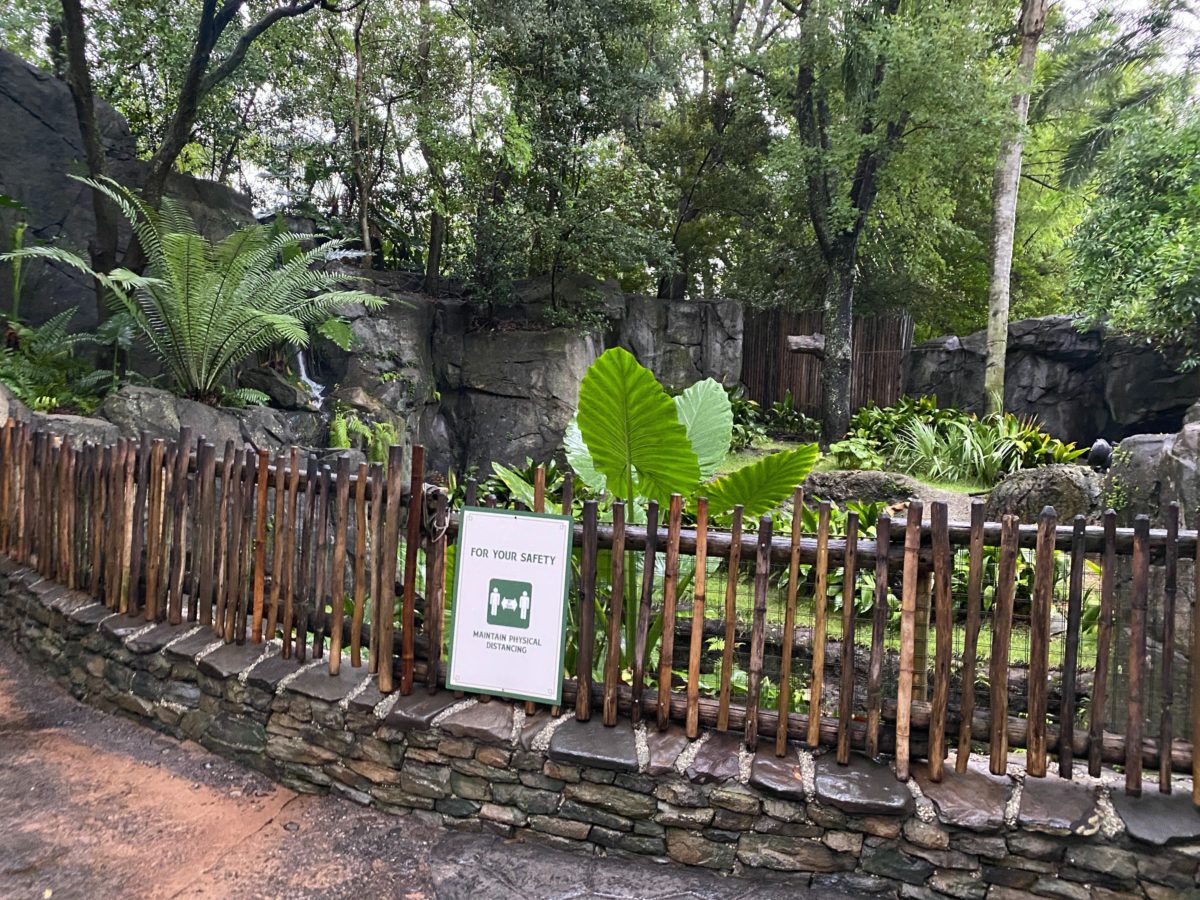 As you leave the main entrance area, you can see some beautiful animals such as macaws or babirusa. Signs line the fence reminding people that while we all want to get a look at our favorite critters, it is important not to gather in one place to maintain social distancing.
The wilderness can still be explored! We have 6 foot markers placed leading up to the Wilderness Explorers Headquarters coming from two sides.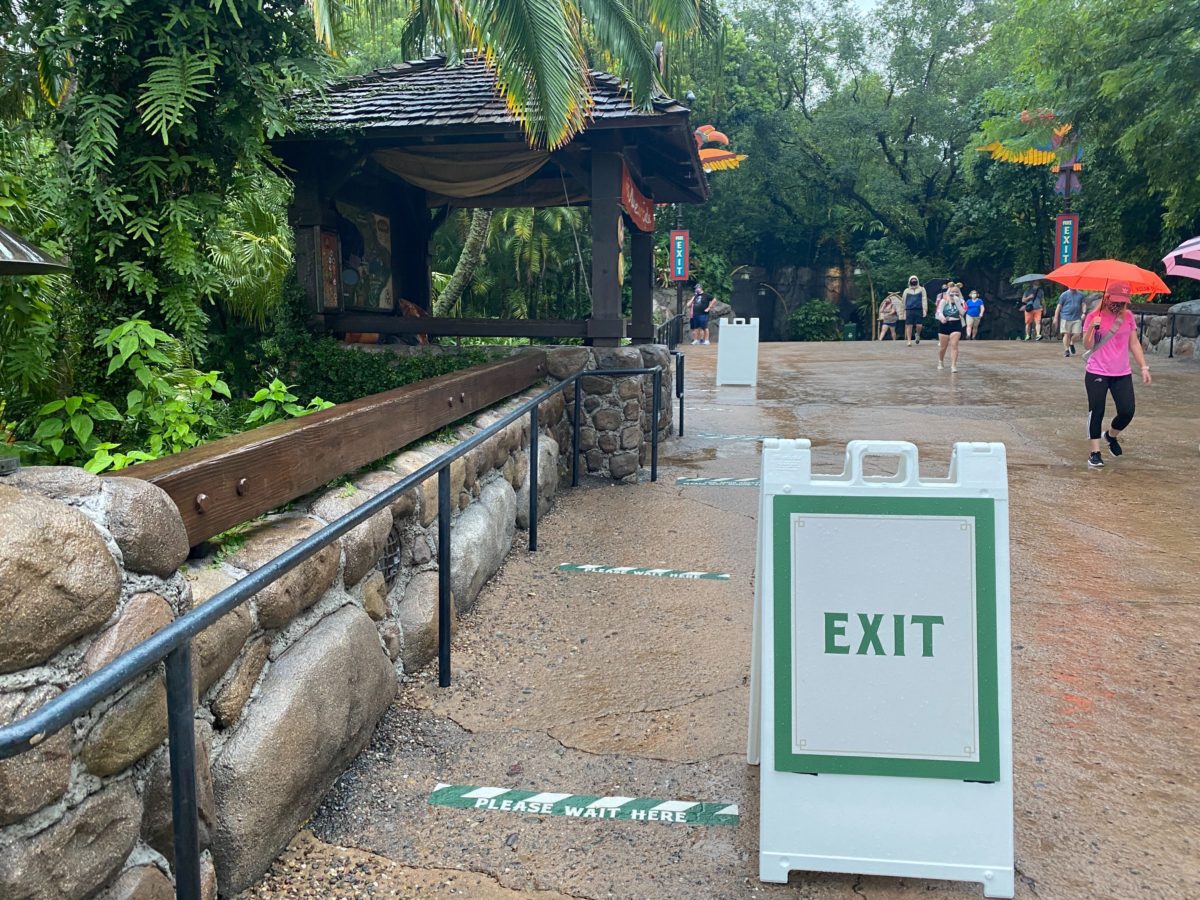 Instead of an exit floor marker, we saw an exit sign on an A-frame board. This could allow two separate lines leading up to the headquarters for new Wilderness Explorers to begin their journey towards earning their first badges.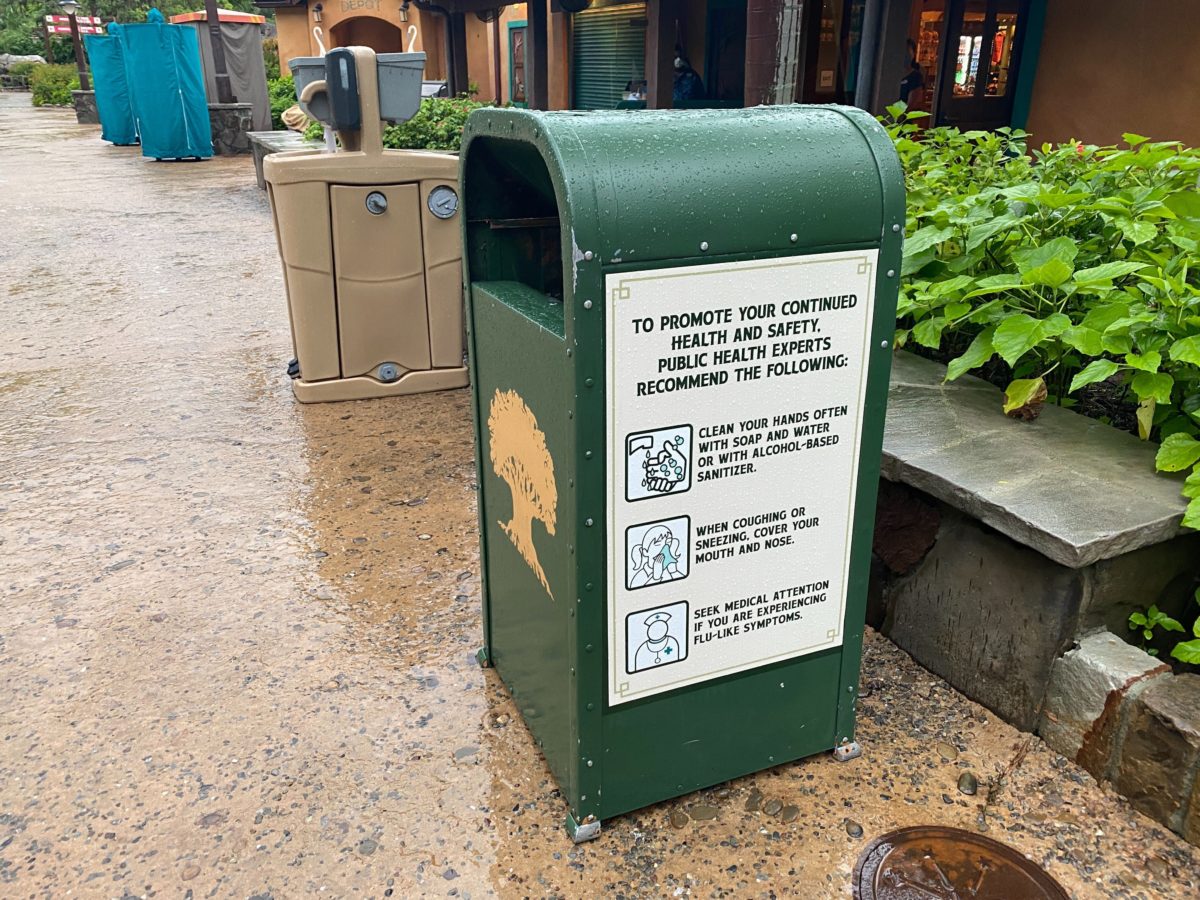 Safety guidelines are posted in many places in the park including on the sides of trash bins. Remember to wash your hands frequently, cover your mouth and nose while coughing or sneezing, and seek medical attention if you are experiencing flu-like symptoms!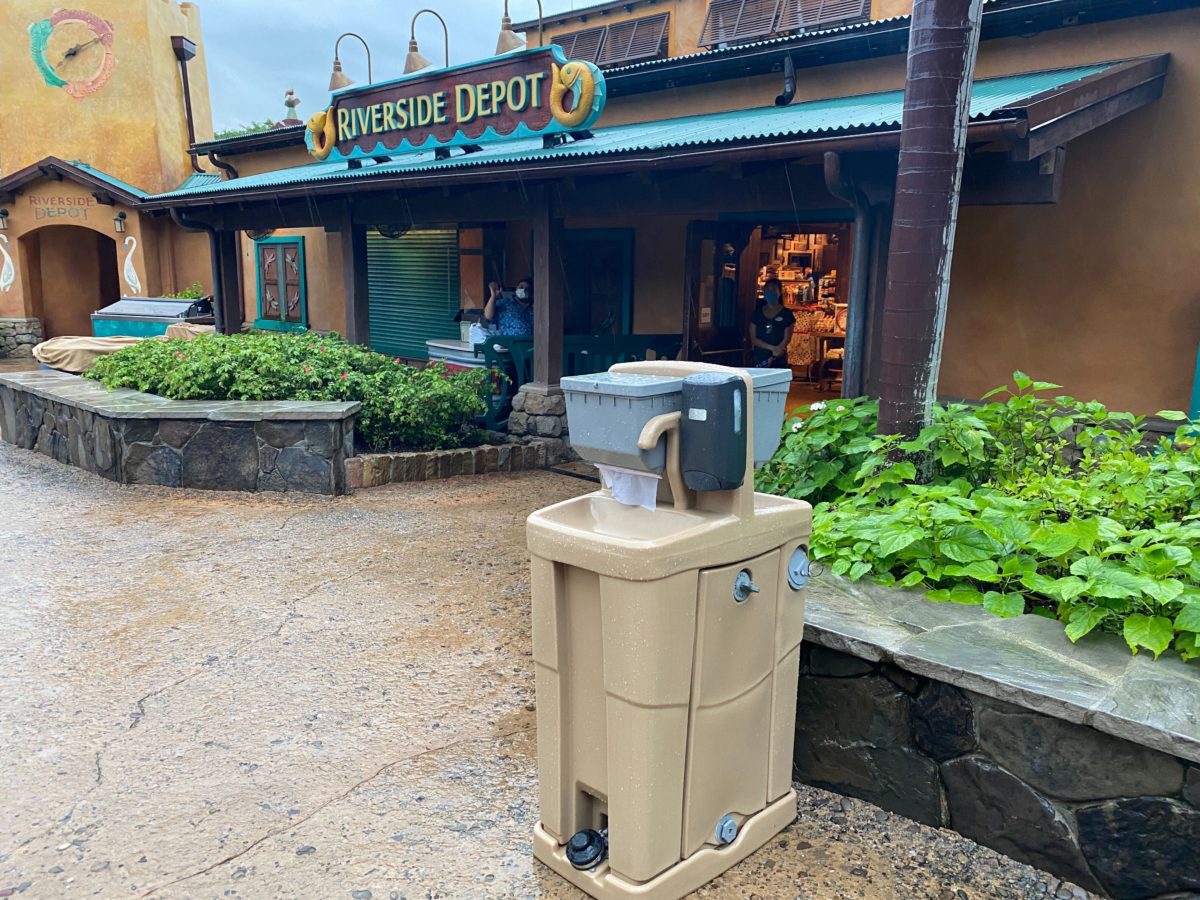 Here we have another hand washing station outside of Riverside Depot.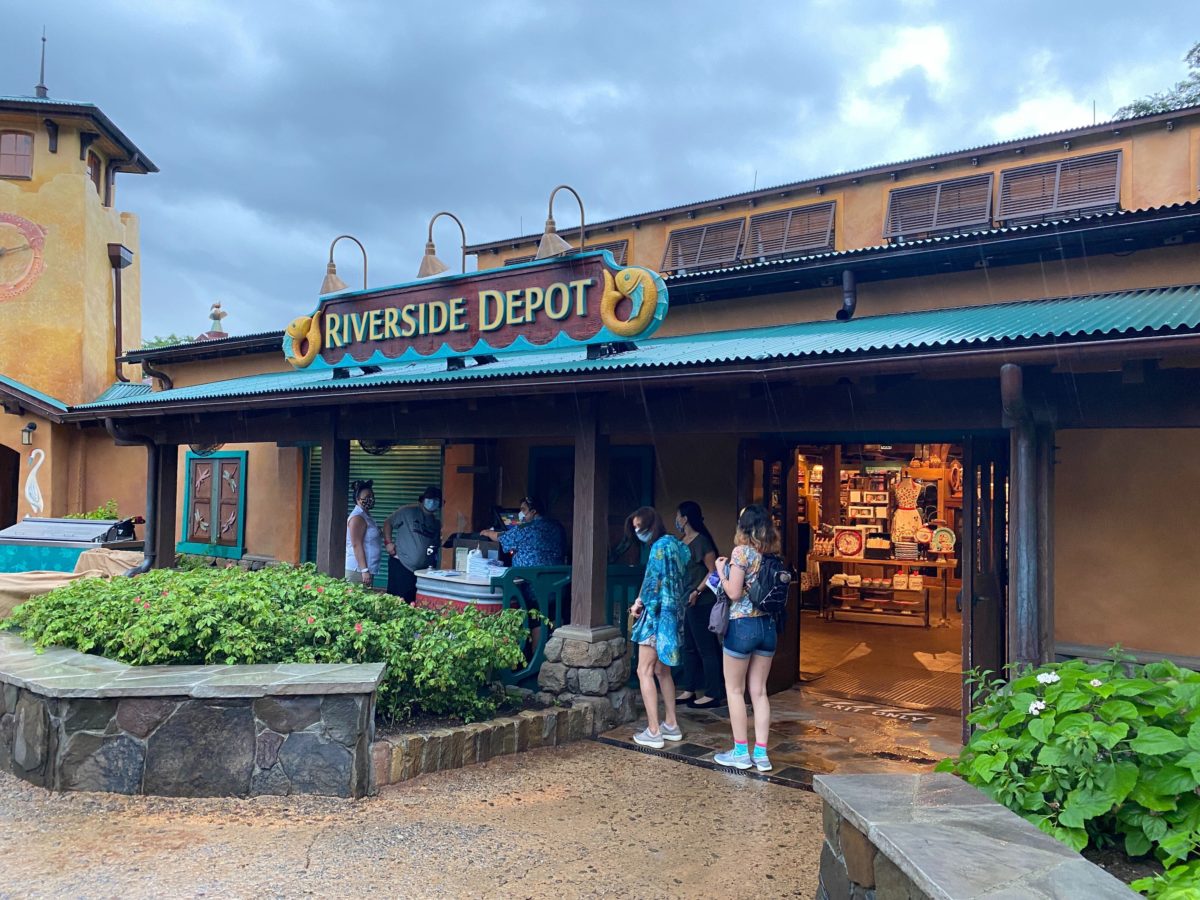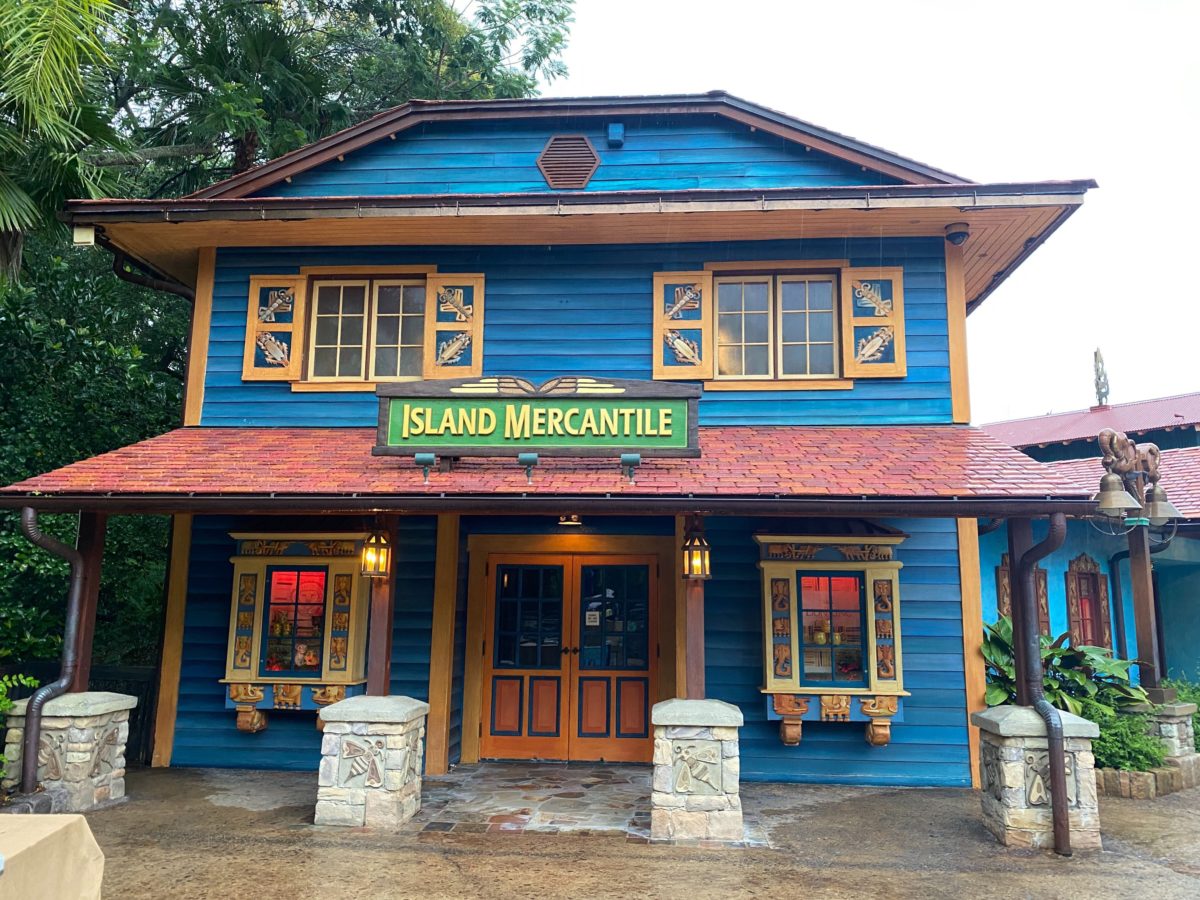 Riverside Depot is open while Island Mercantile remains closed.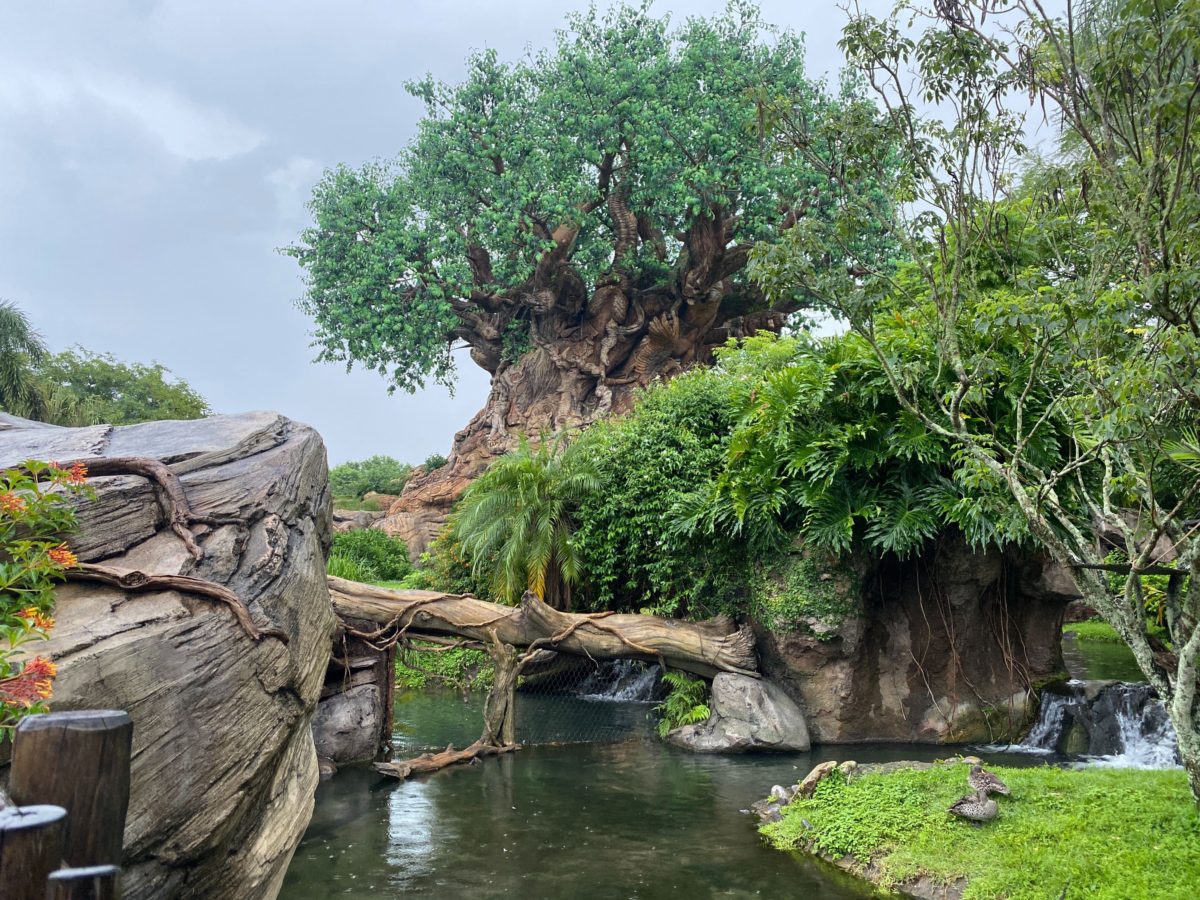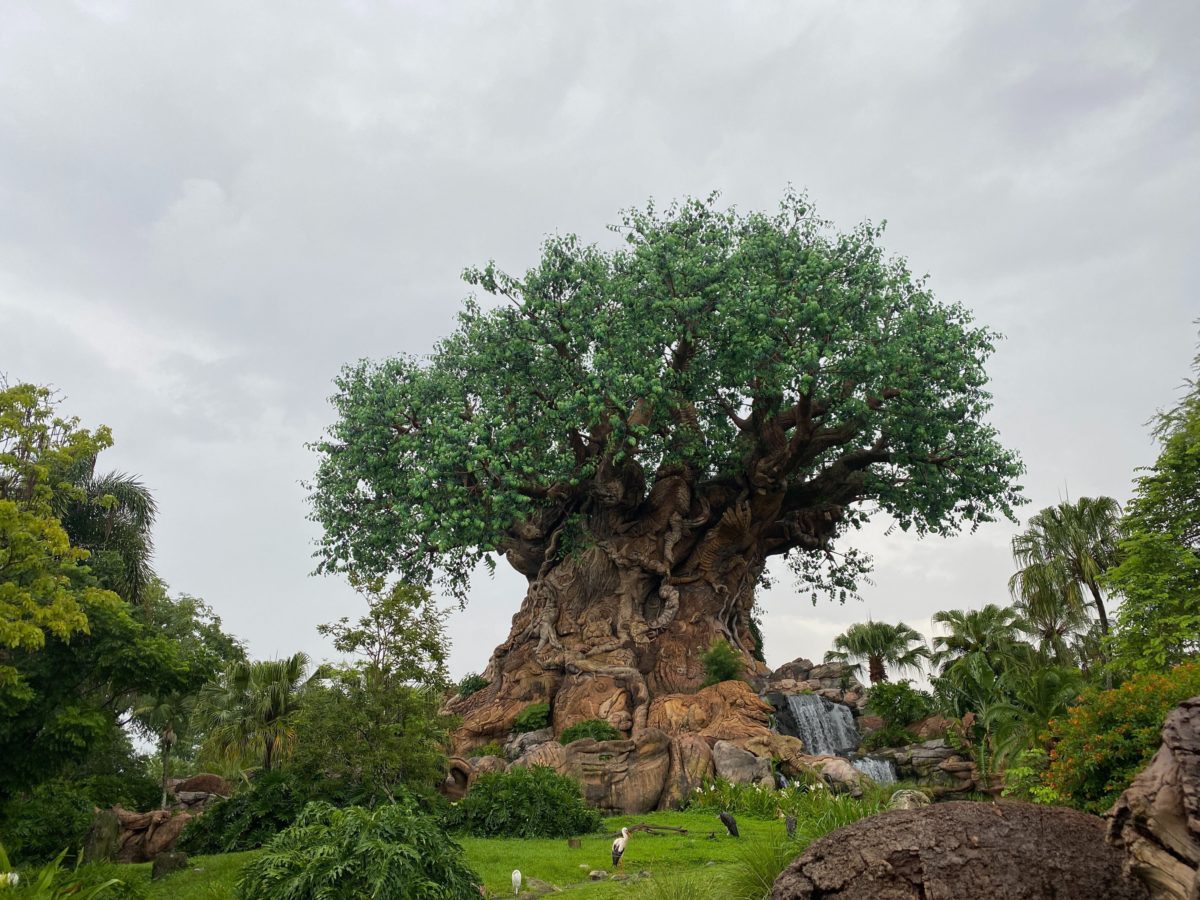 All this leads up to the breath-taking park icon, the Tree of Life! It feels so good to be home! Take a look at what it was like arriving at Magic Kingdom yesterday by clicking here. Let us know if you will be visiting Disney's Animal Kingdom soon in the comment section below.