EPCOT is officially open to the public once again, and we couldn't be more excited. We are continuing to travel through the parks and provide updates on all the current health and safety measures in place. We are heading to Future World West to visit the Imagination Institute and ride Journey Into Imagination With Figment!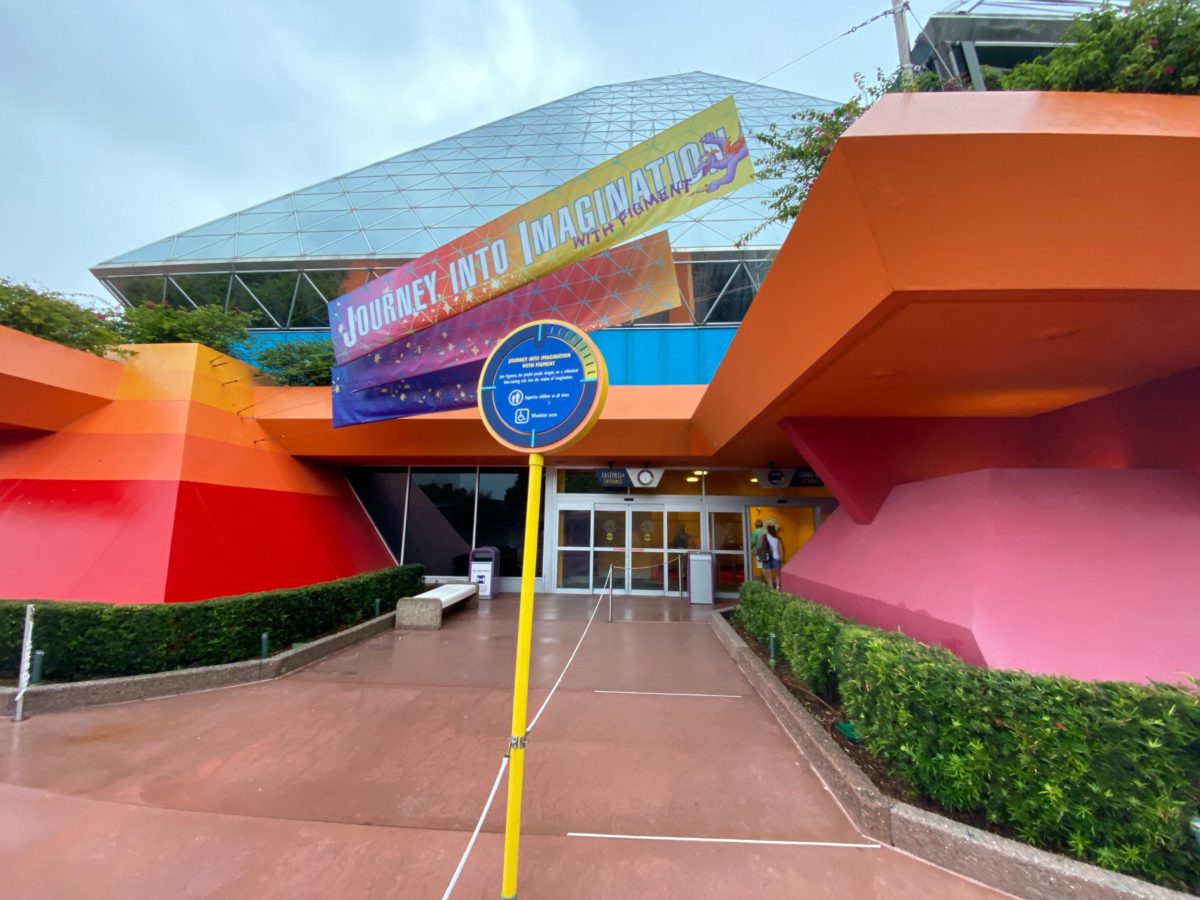 Social distancing markers for the queue extend outdoors.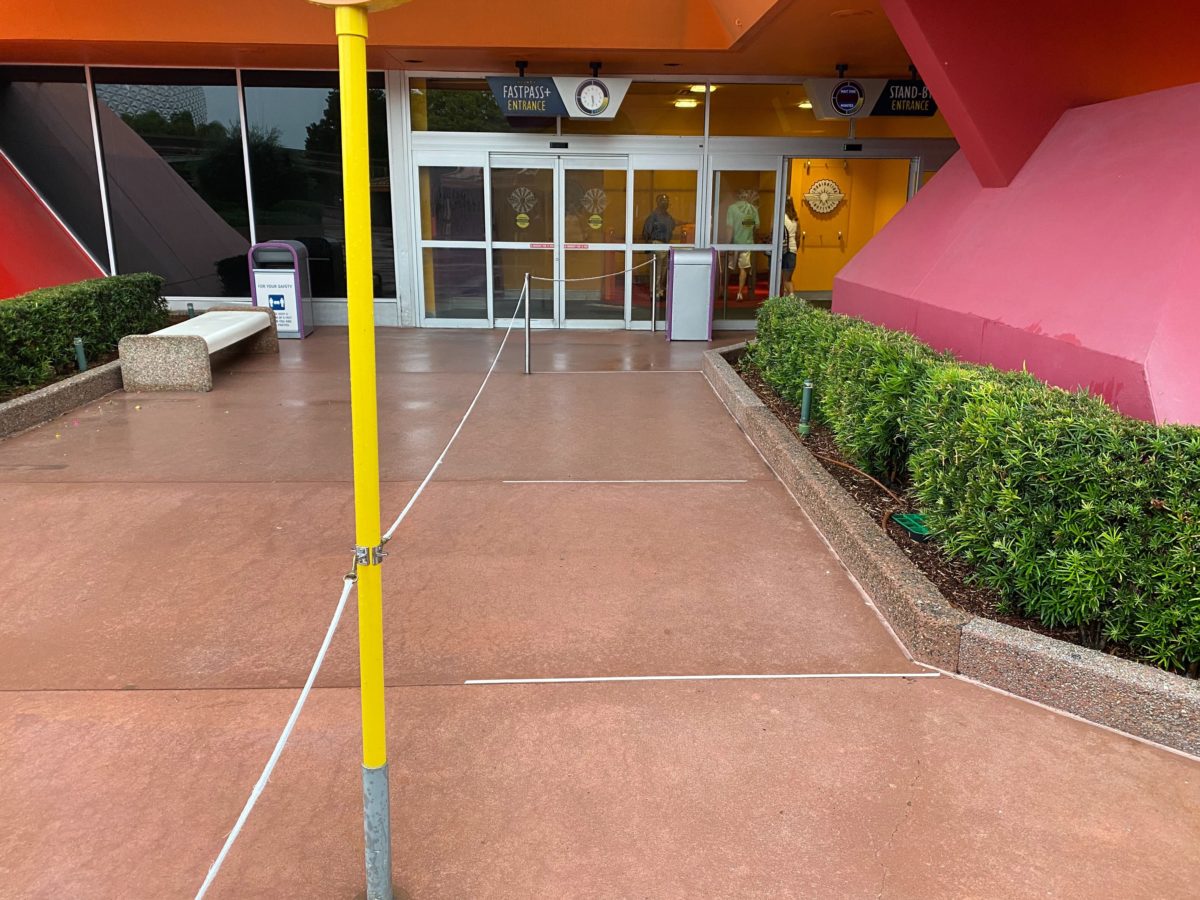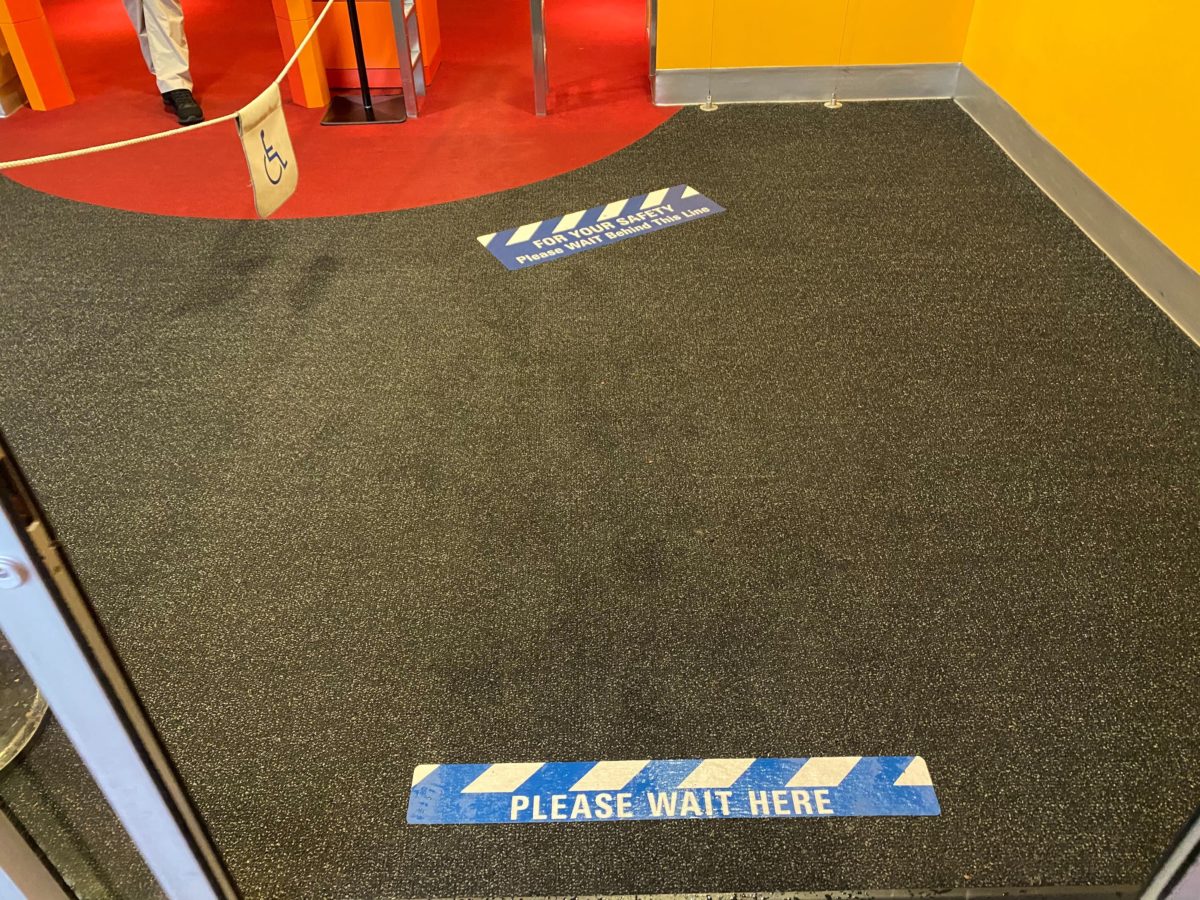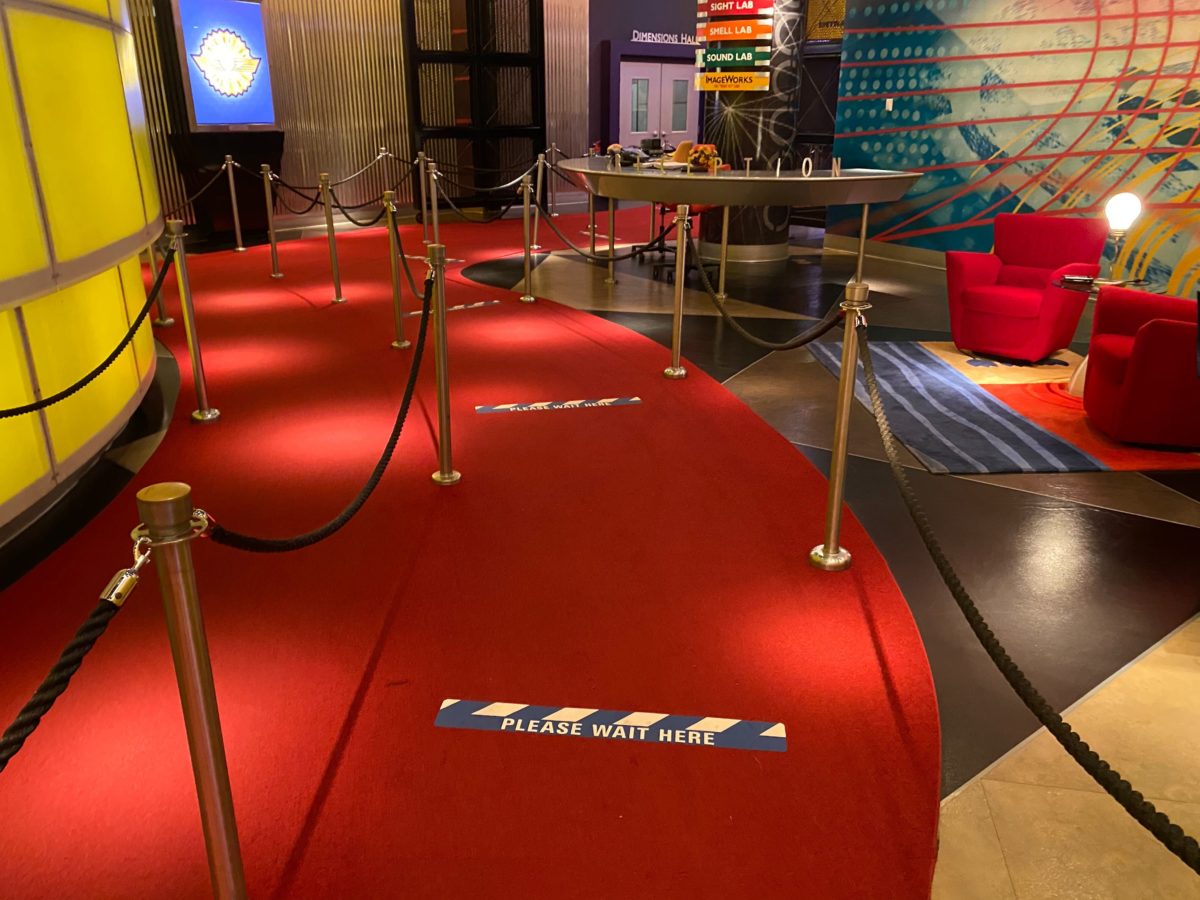 More floor markers are placed throughout the queue to ensure social distancing.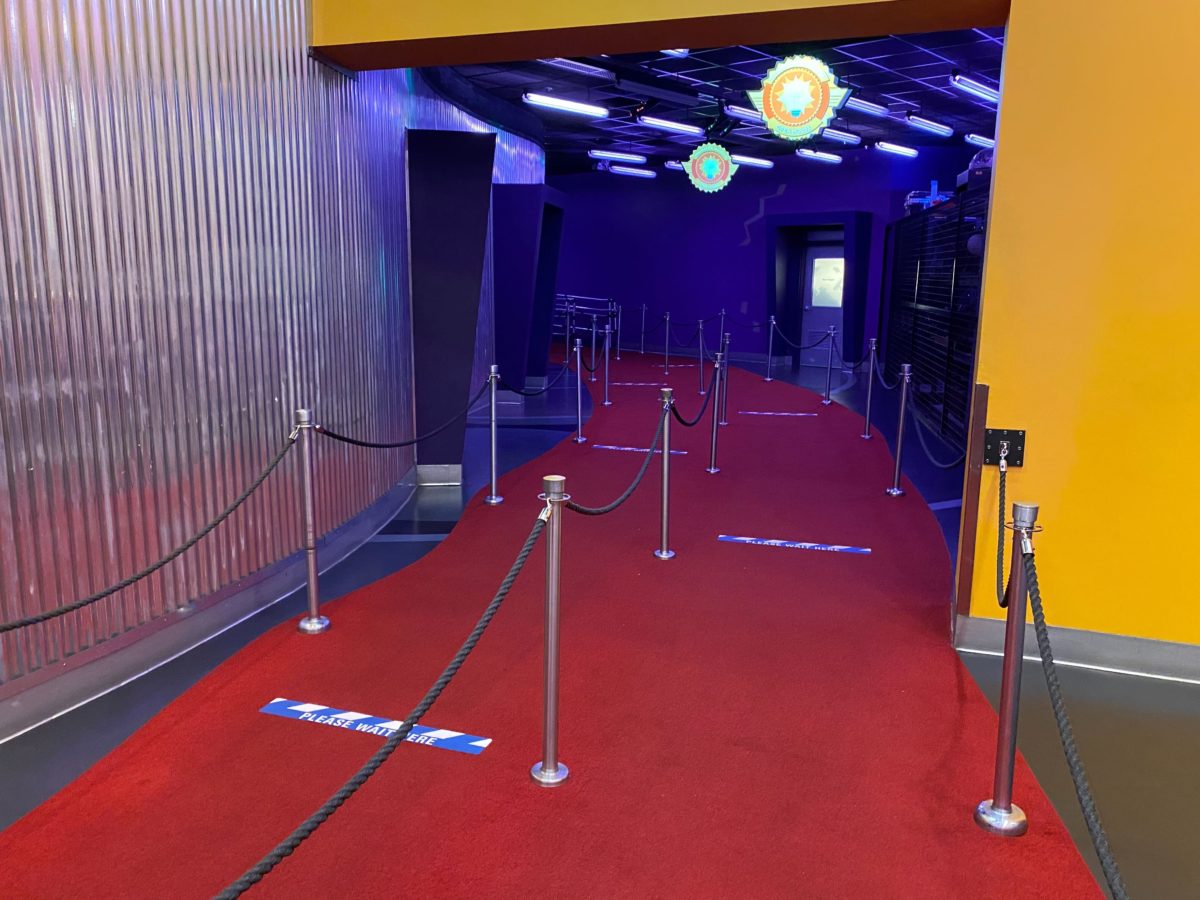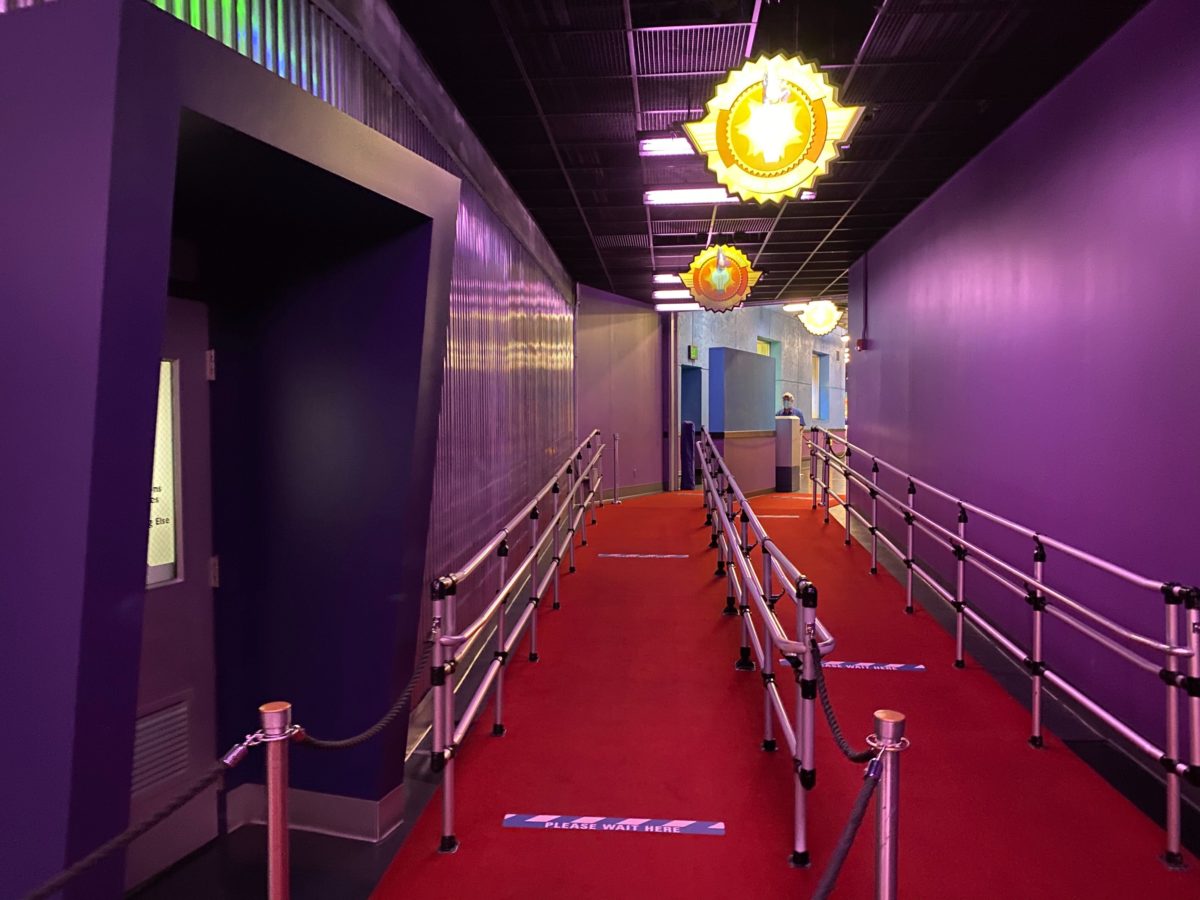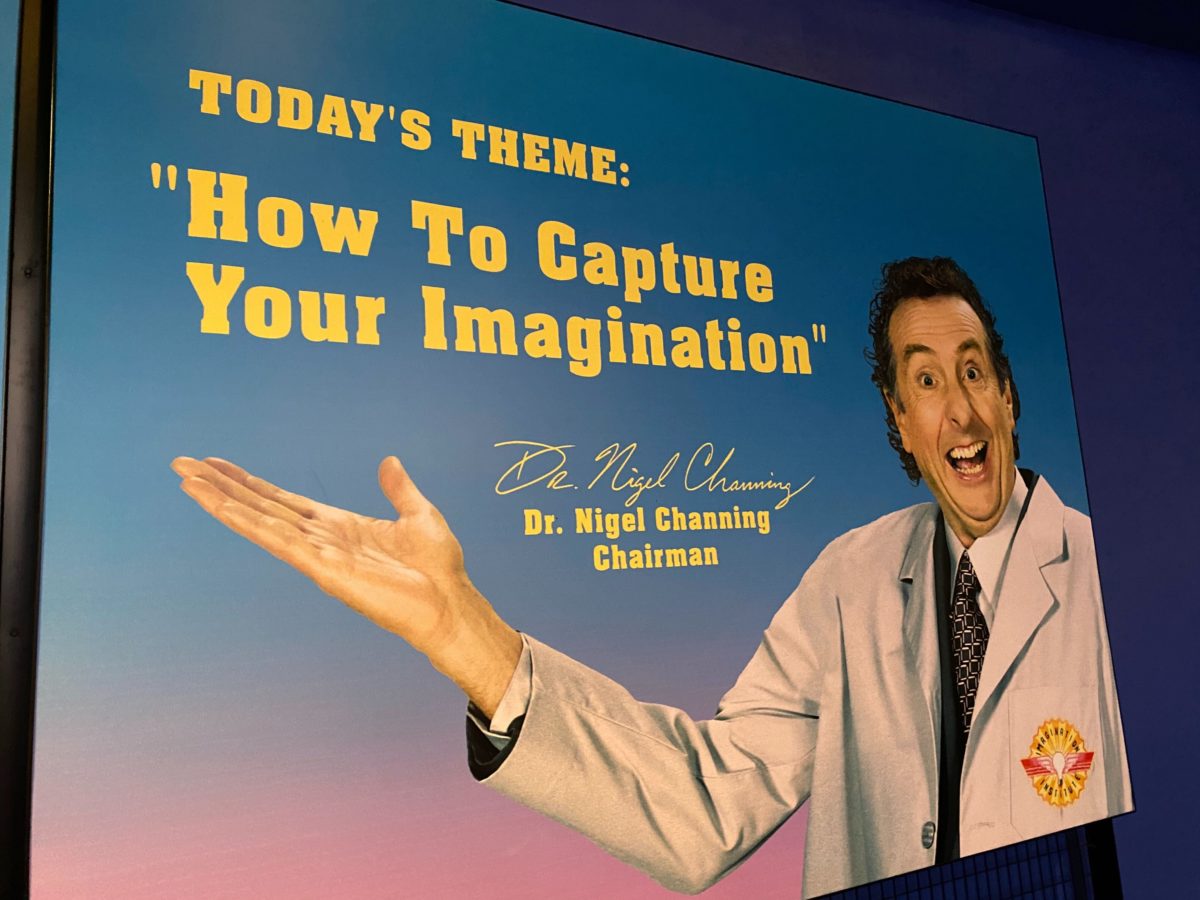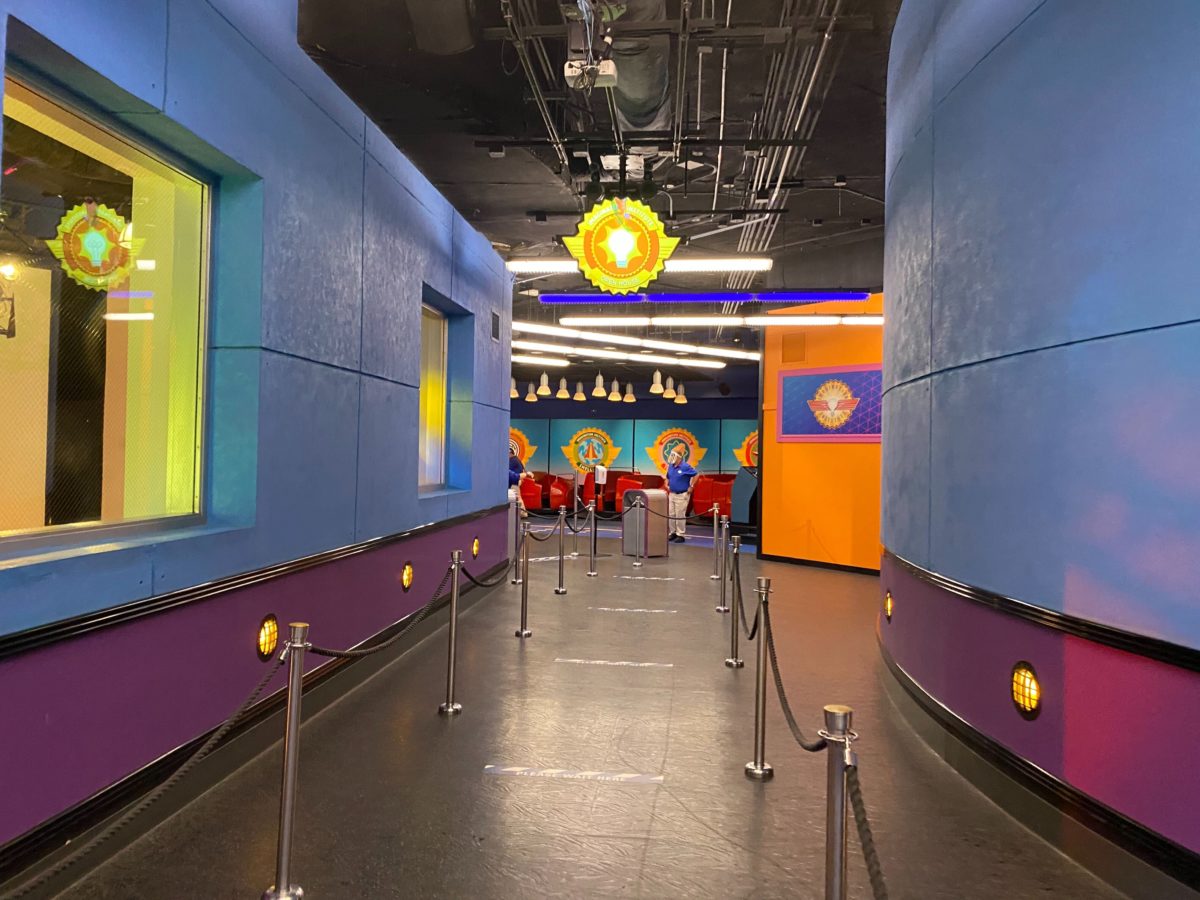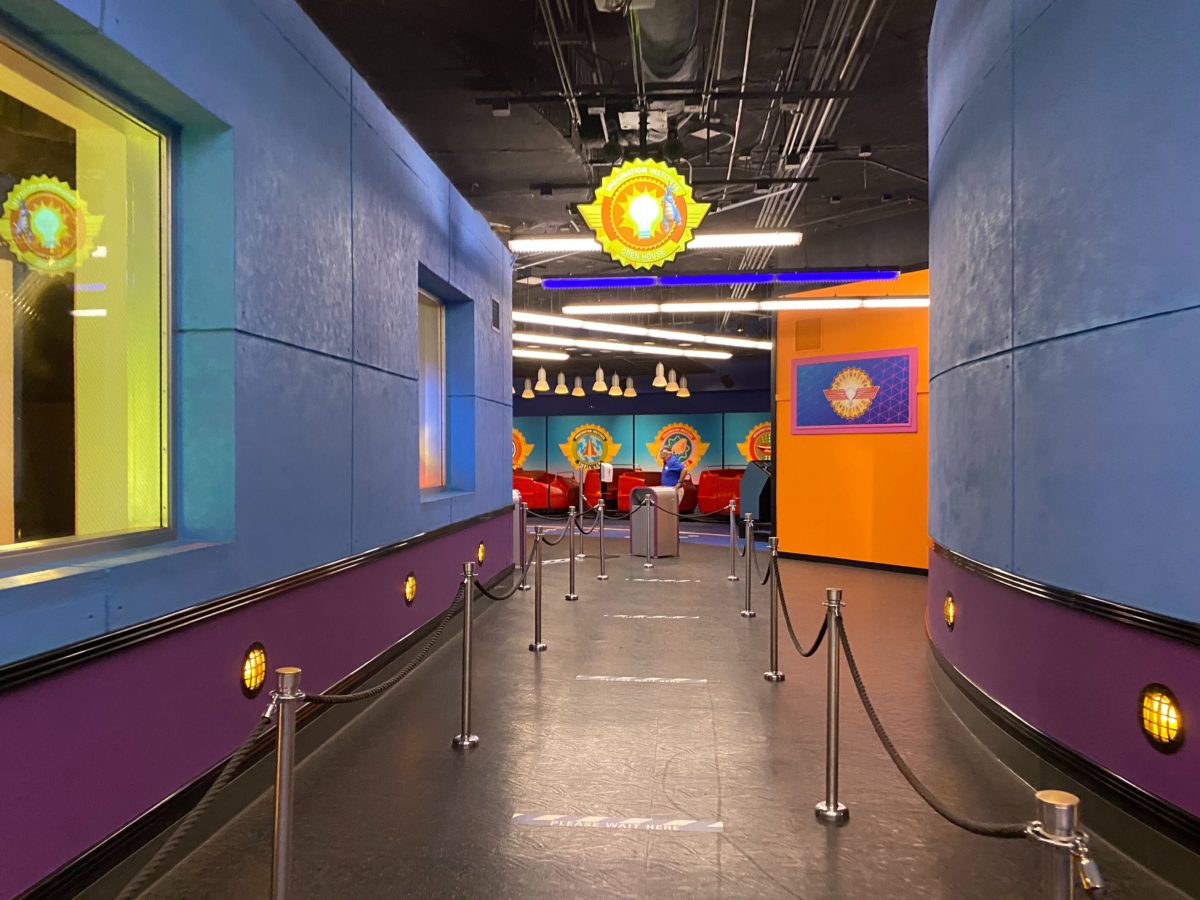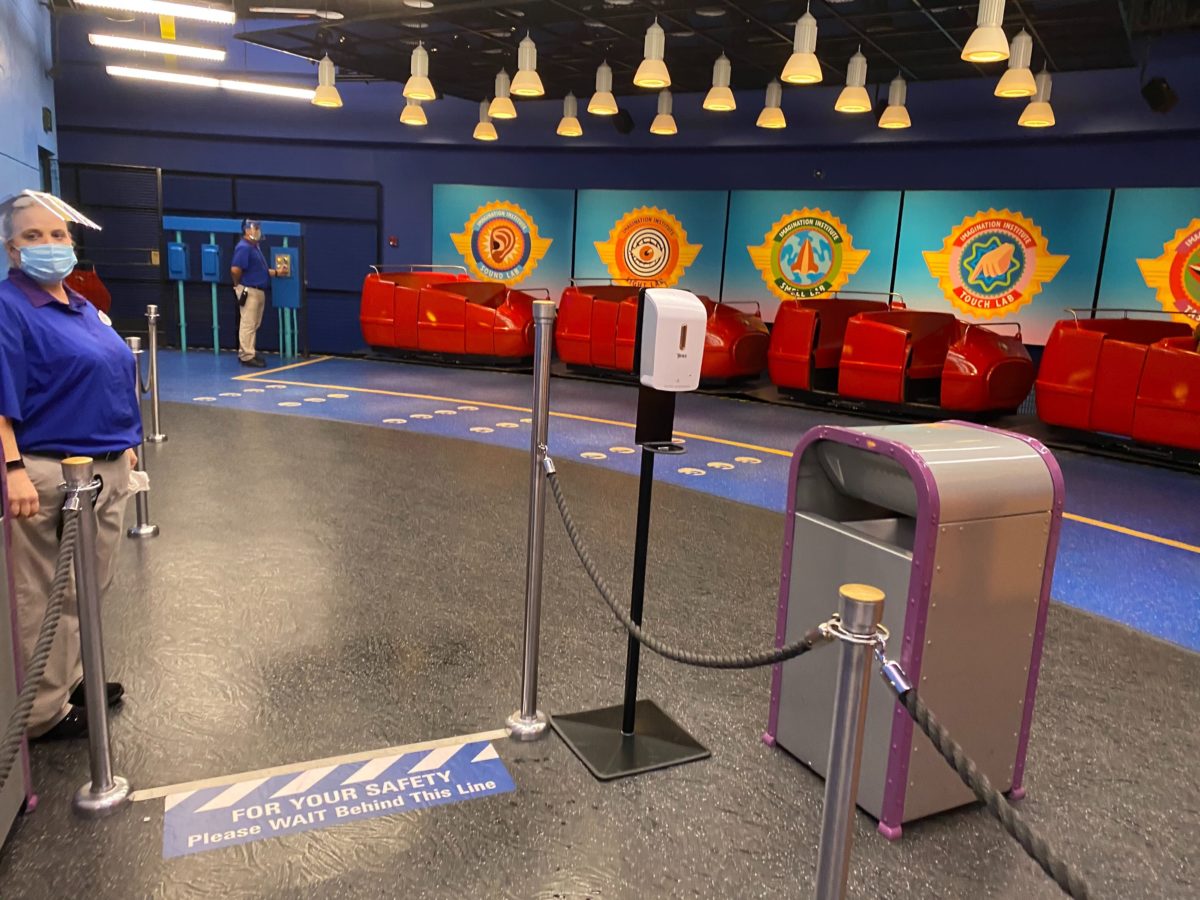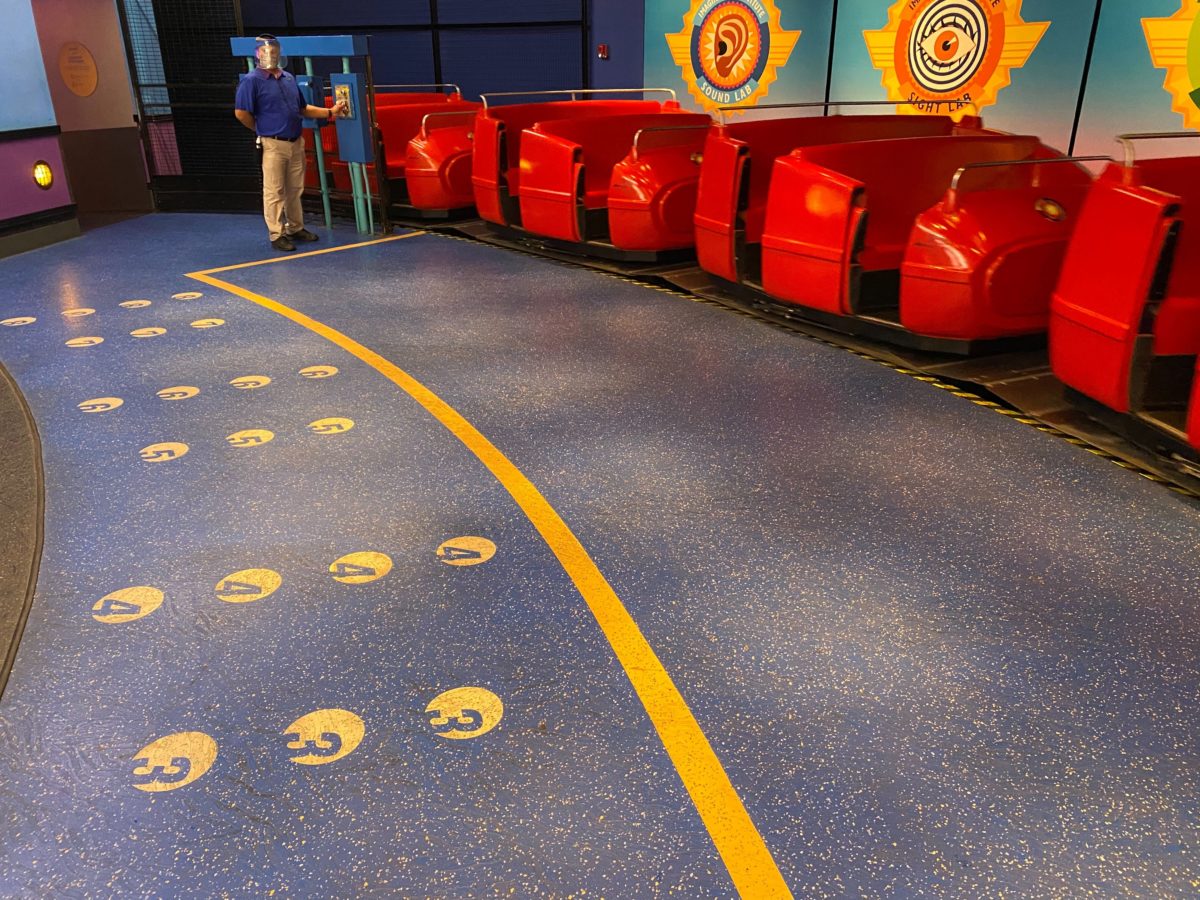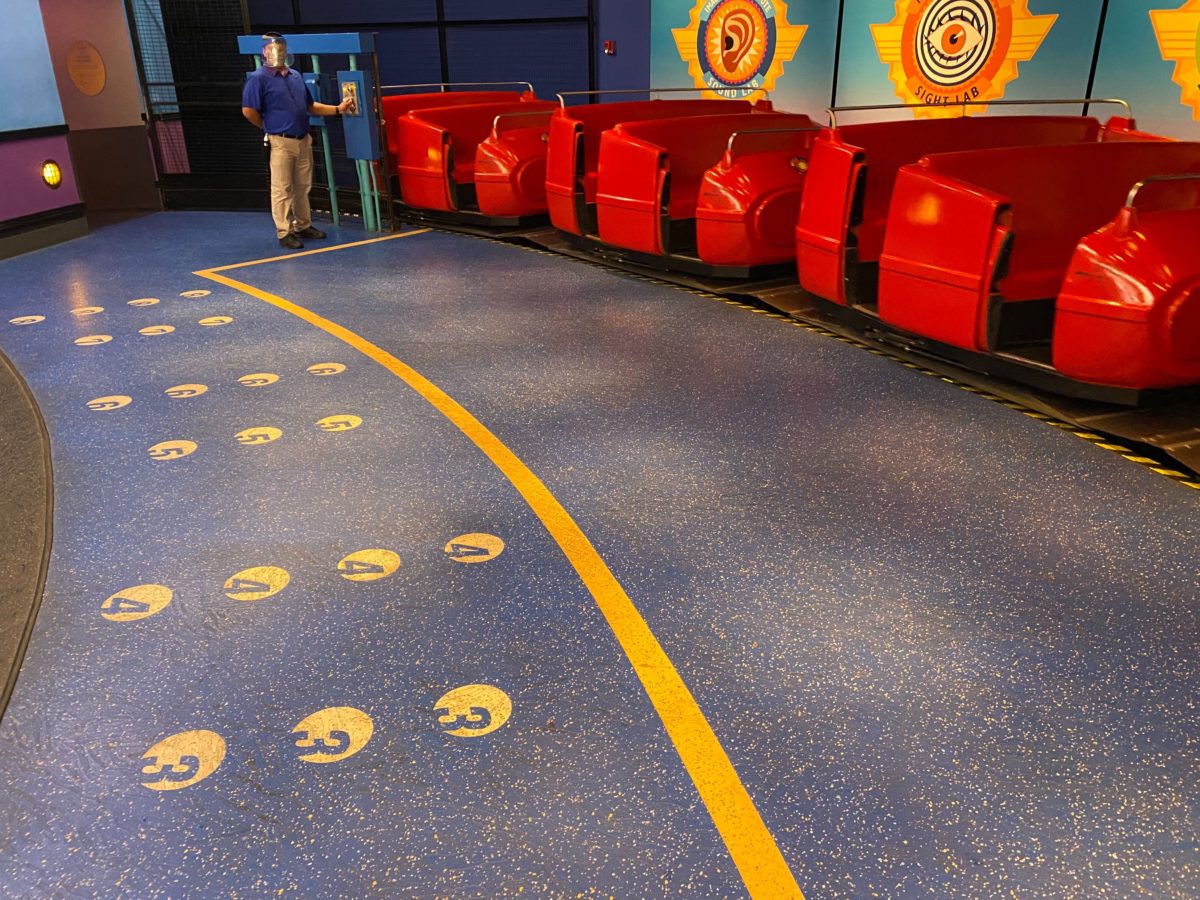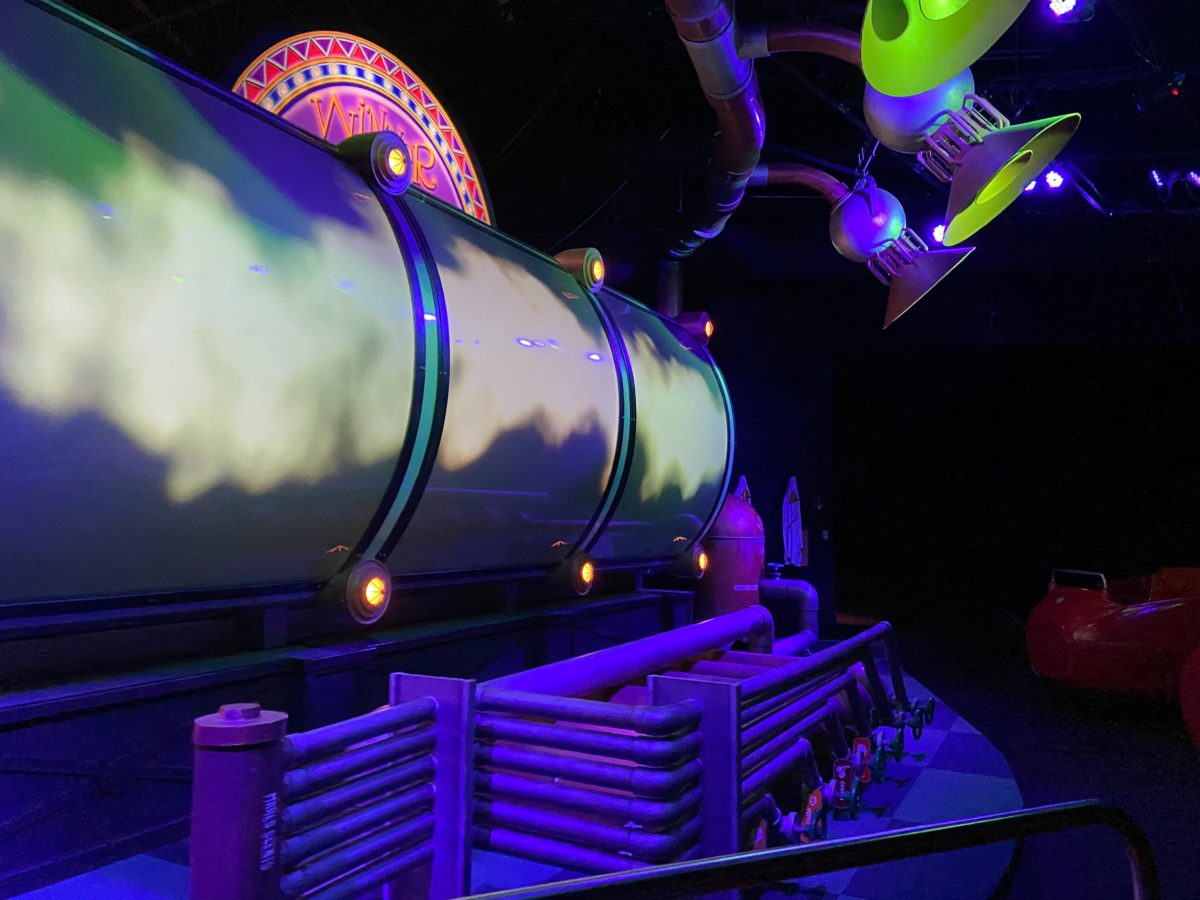 The skunk smell machines, which normally blast riders with a gush of smelly air, have been temporarily turned off in order to keep guests on the ride safe.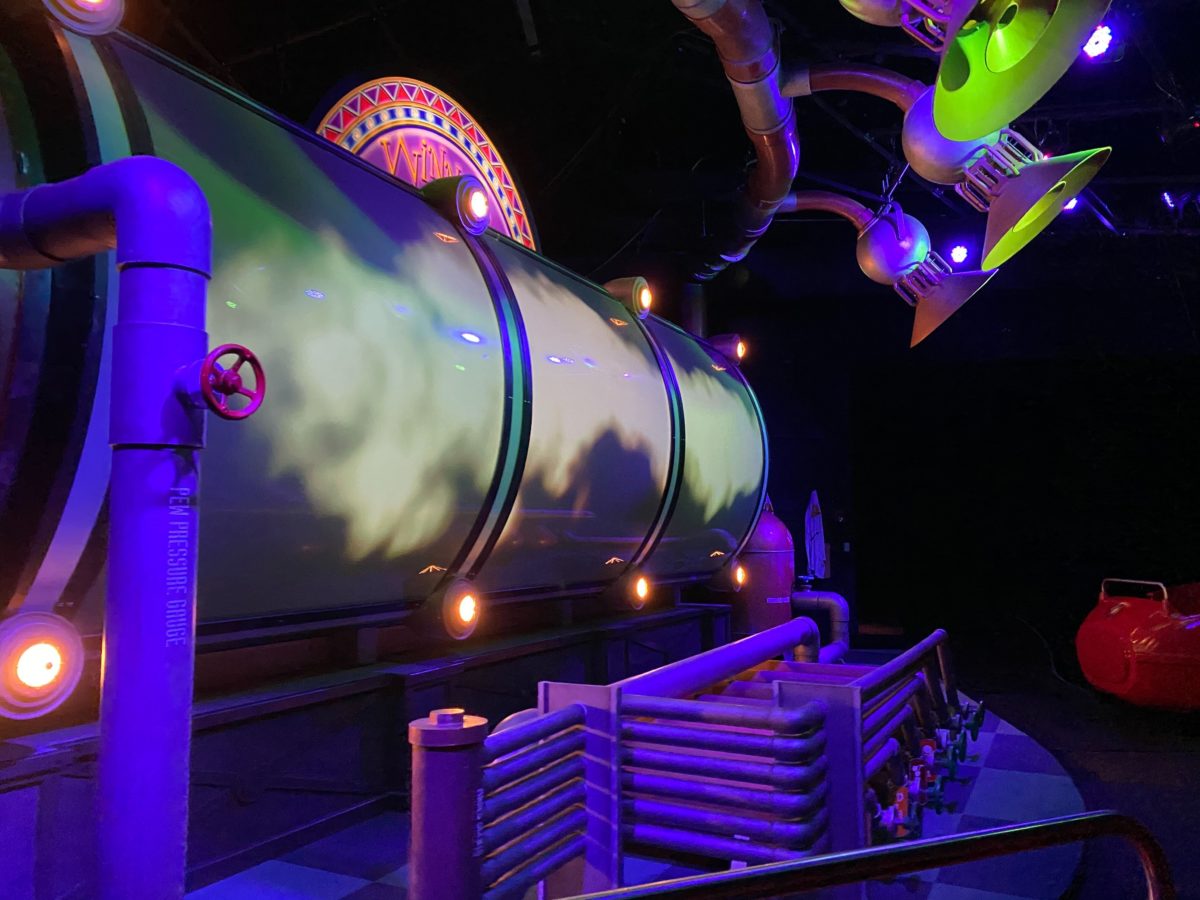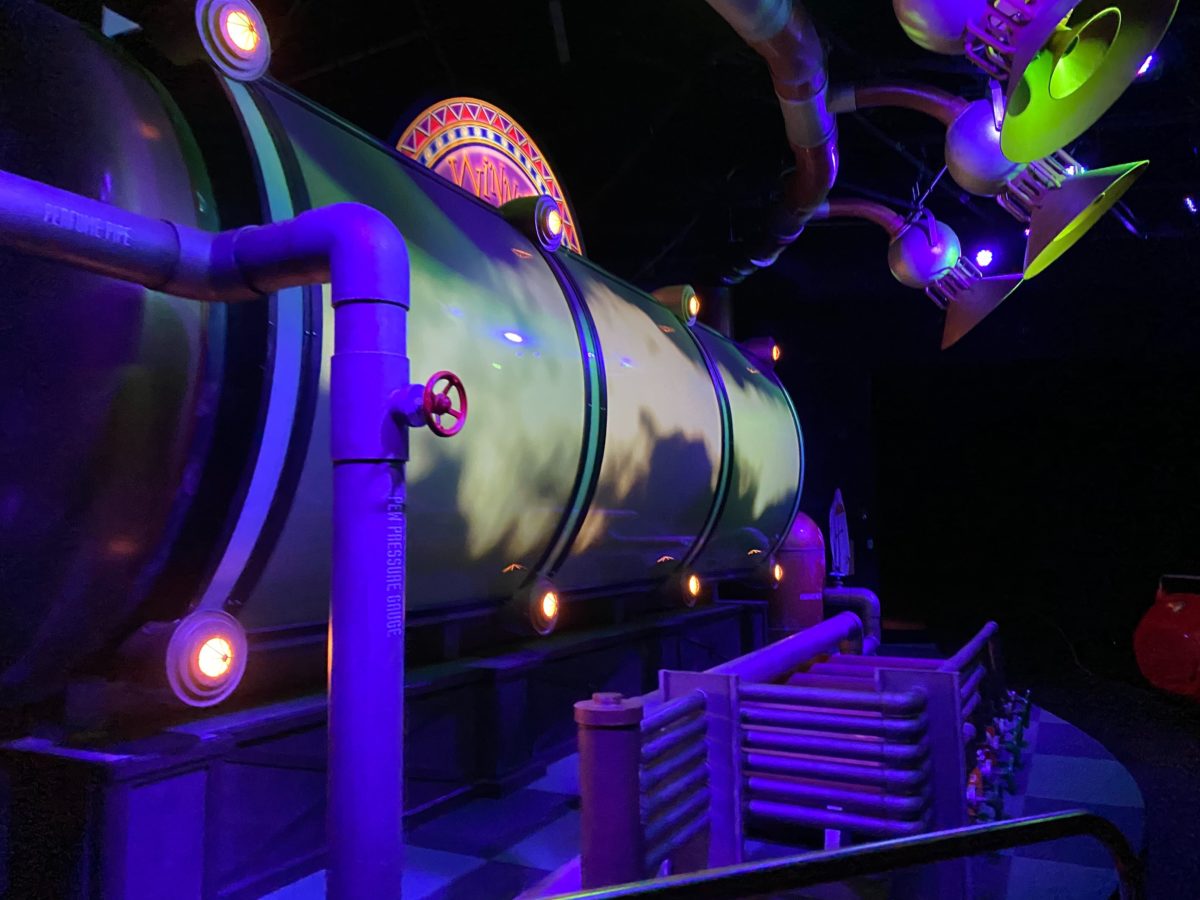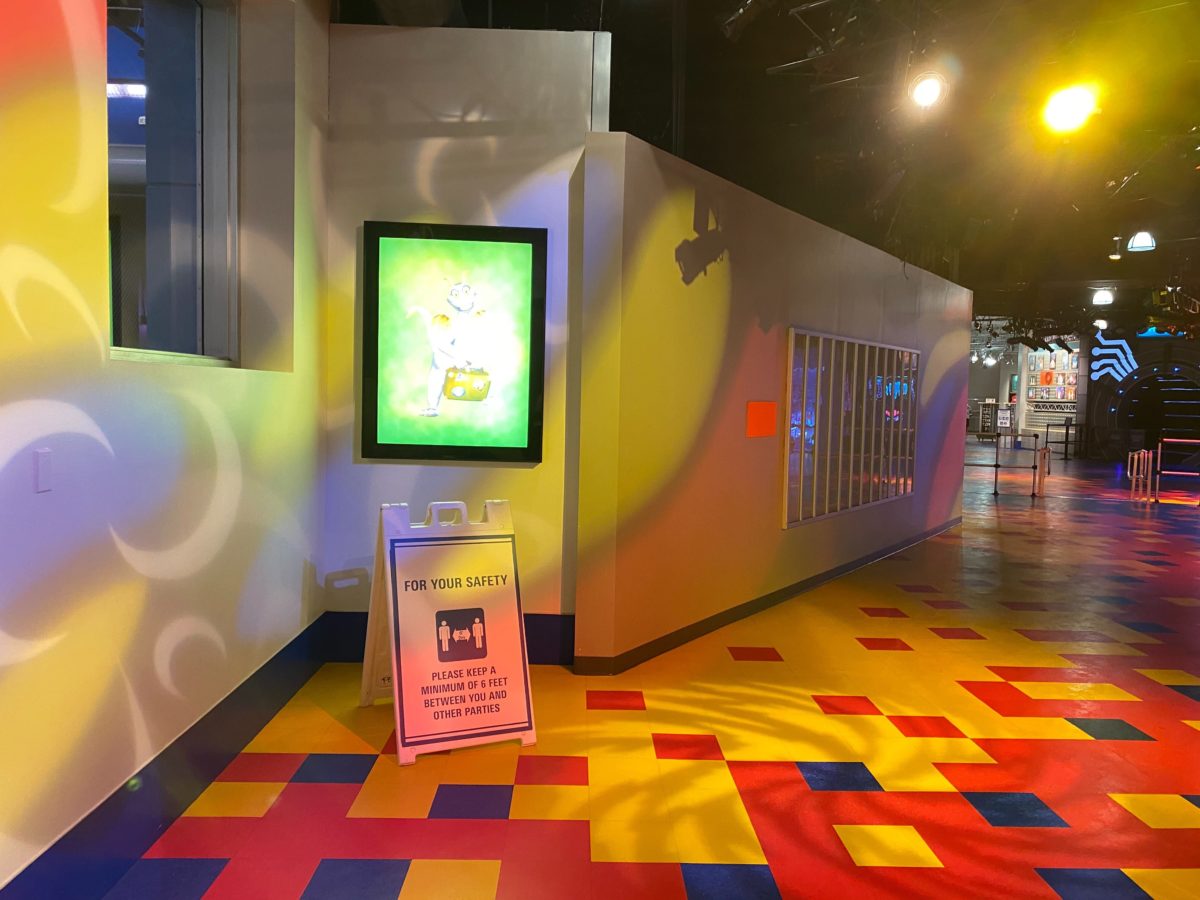 Upon exiting the ride, guests head right into ImageWorks – The "What If" Labs. Signs at the entrance of this play space remind guests to remain a safe physical distance apart.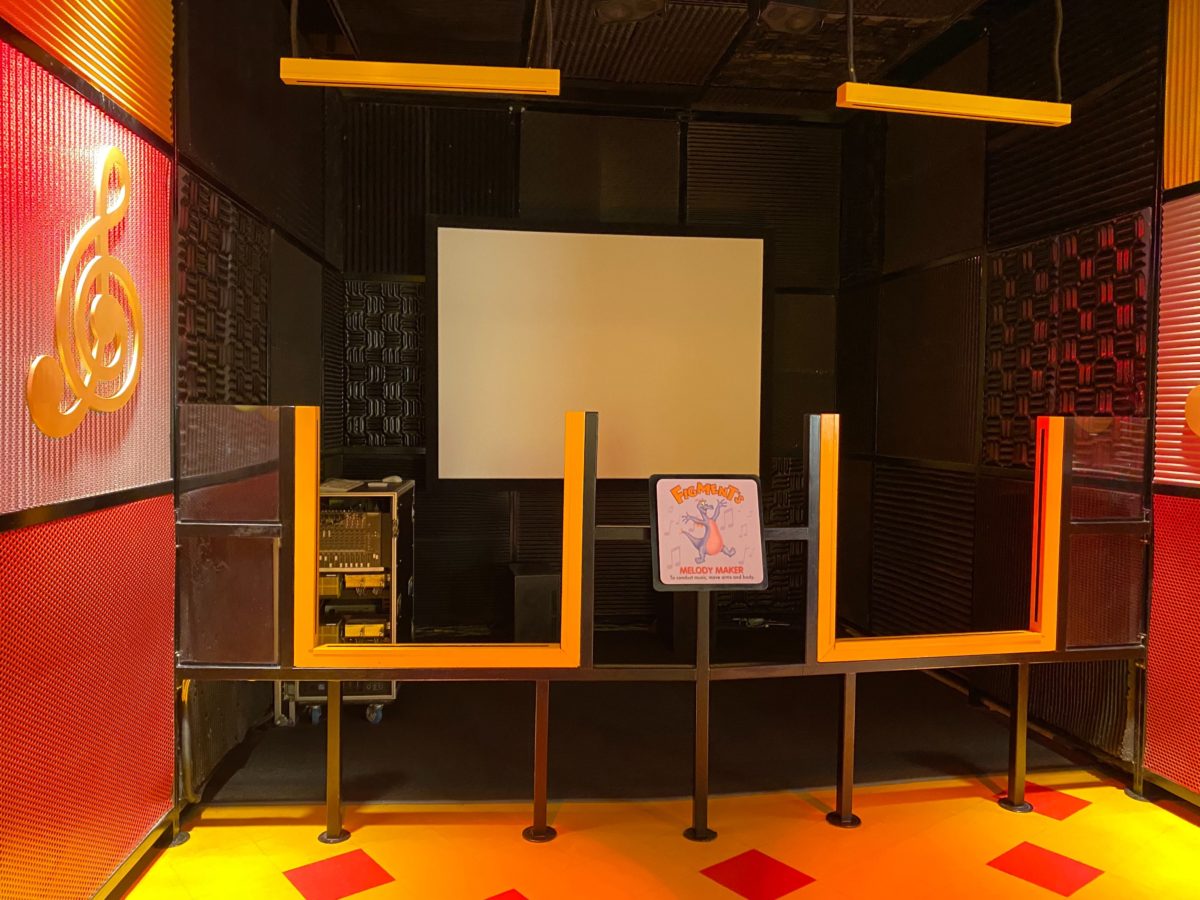 Figment's Melody Maker is temporarily turned off, to ensure social distancing among guests.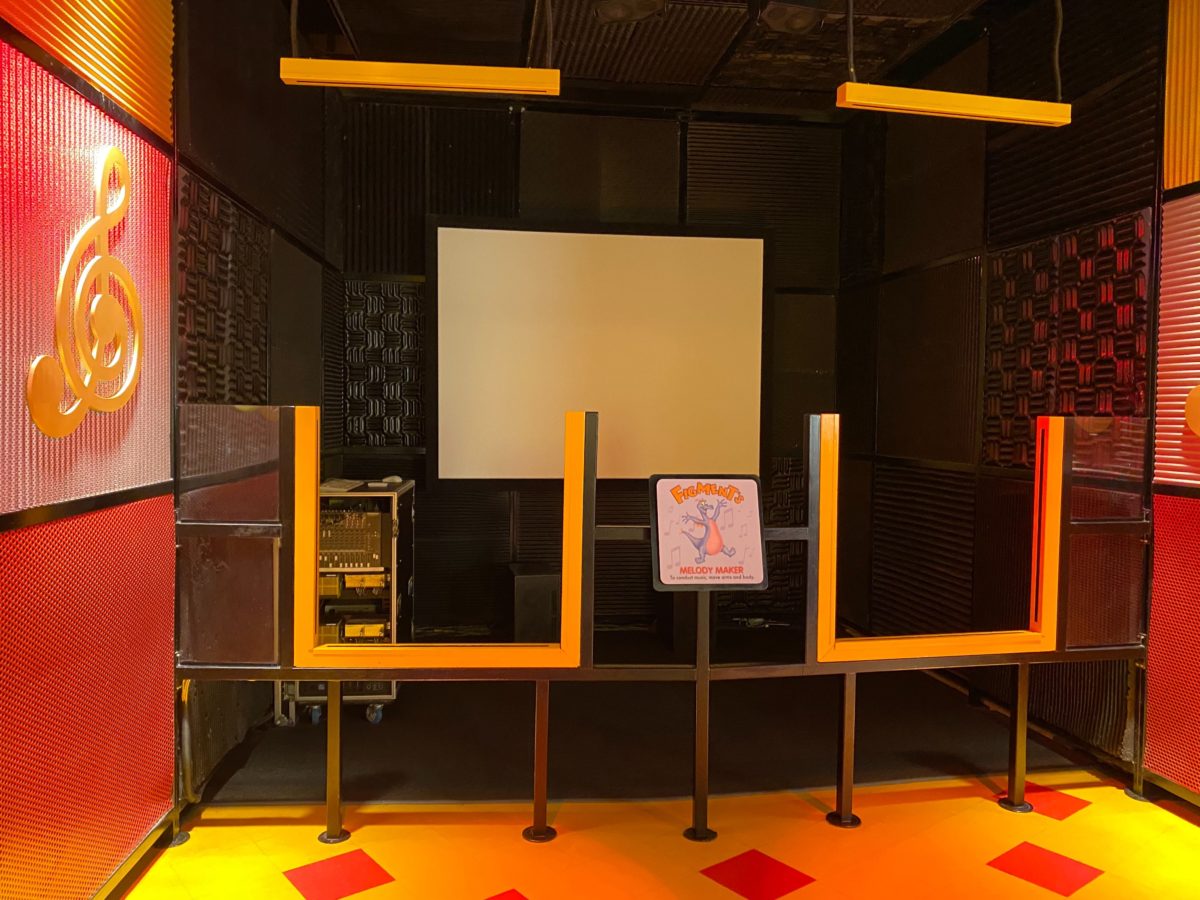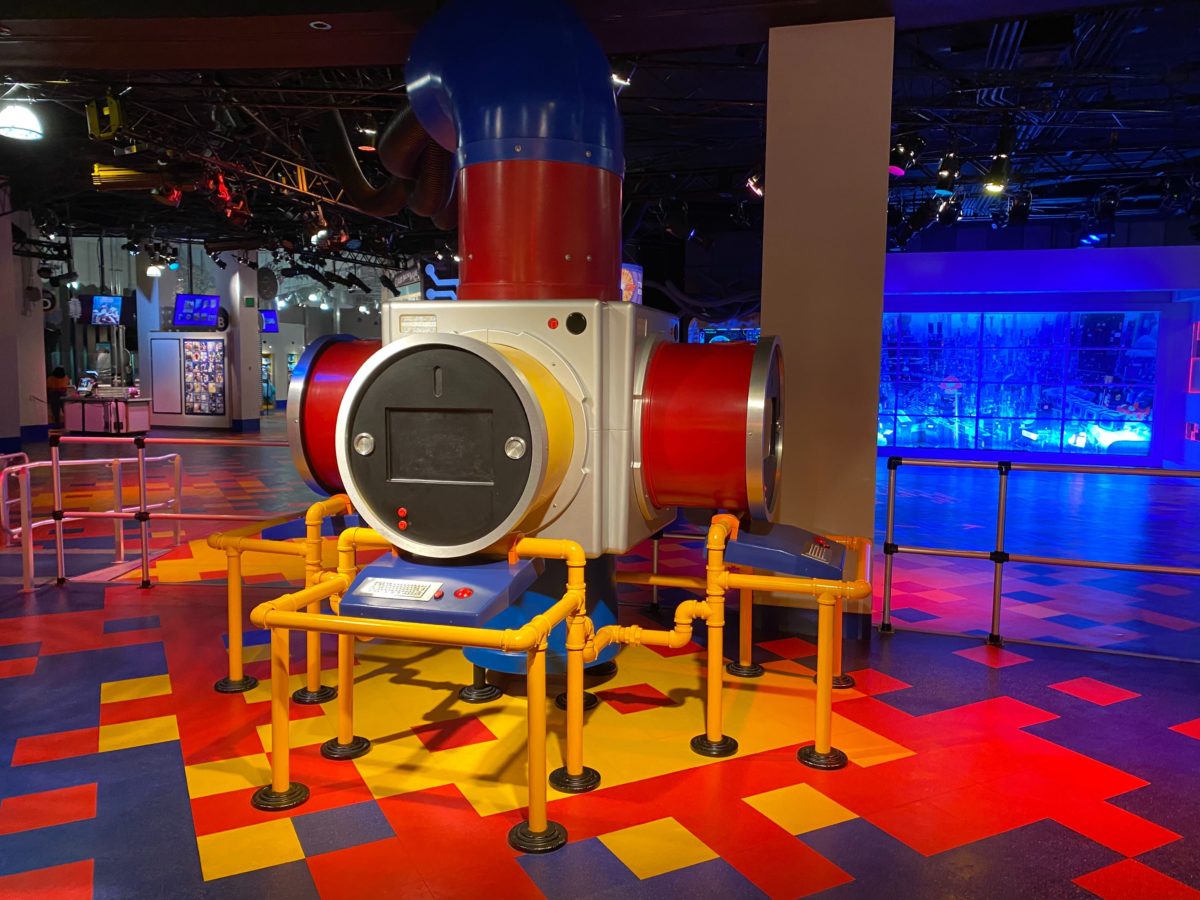 High-touch areas throughout the play zone, such as these touch screens, have been turned off for the protection of guests.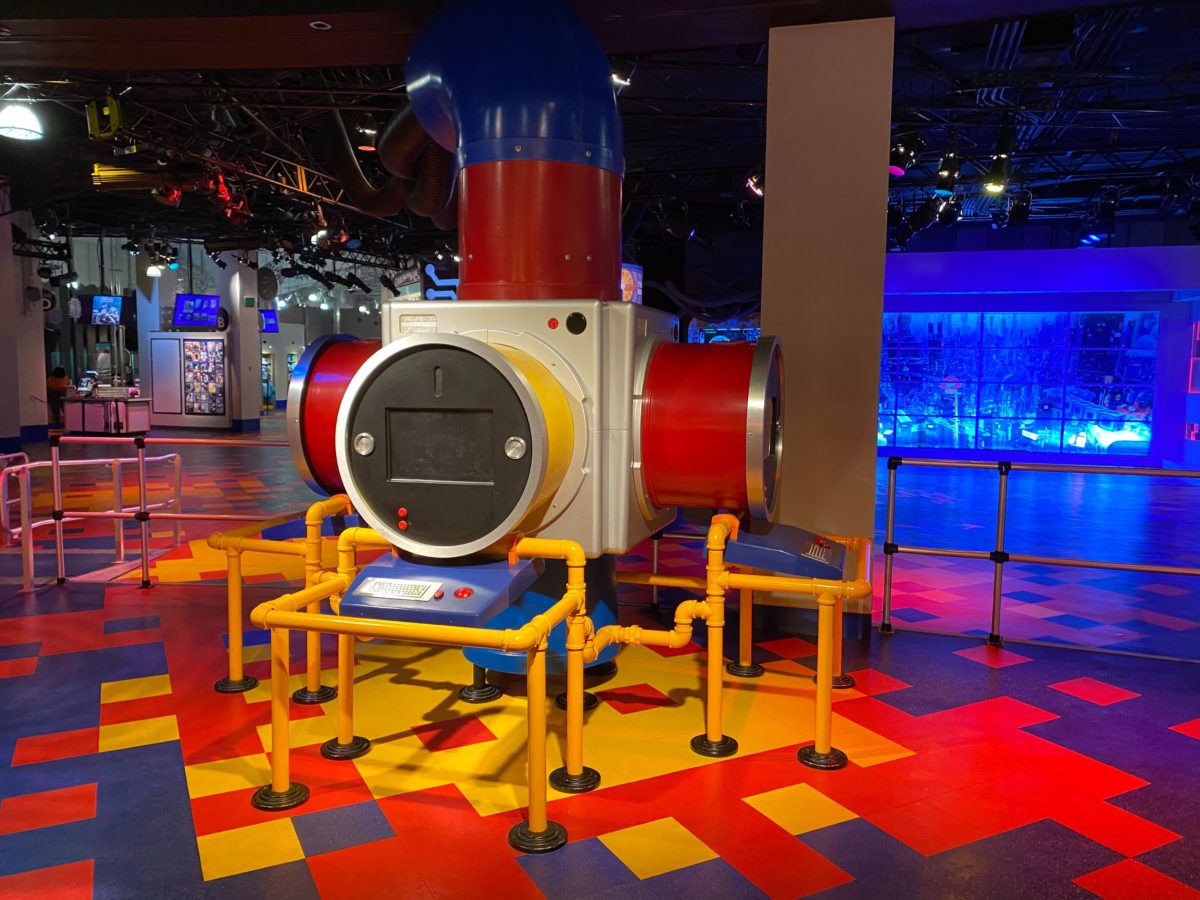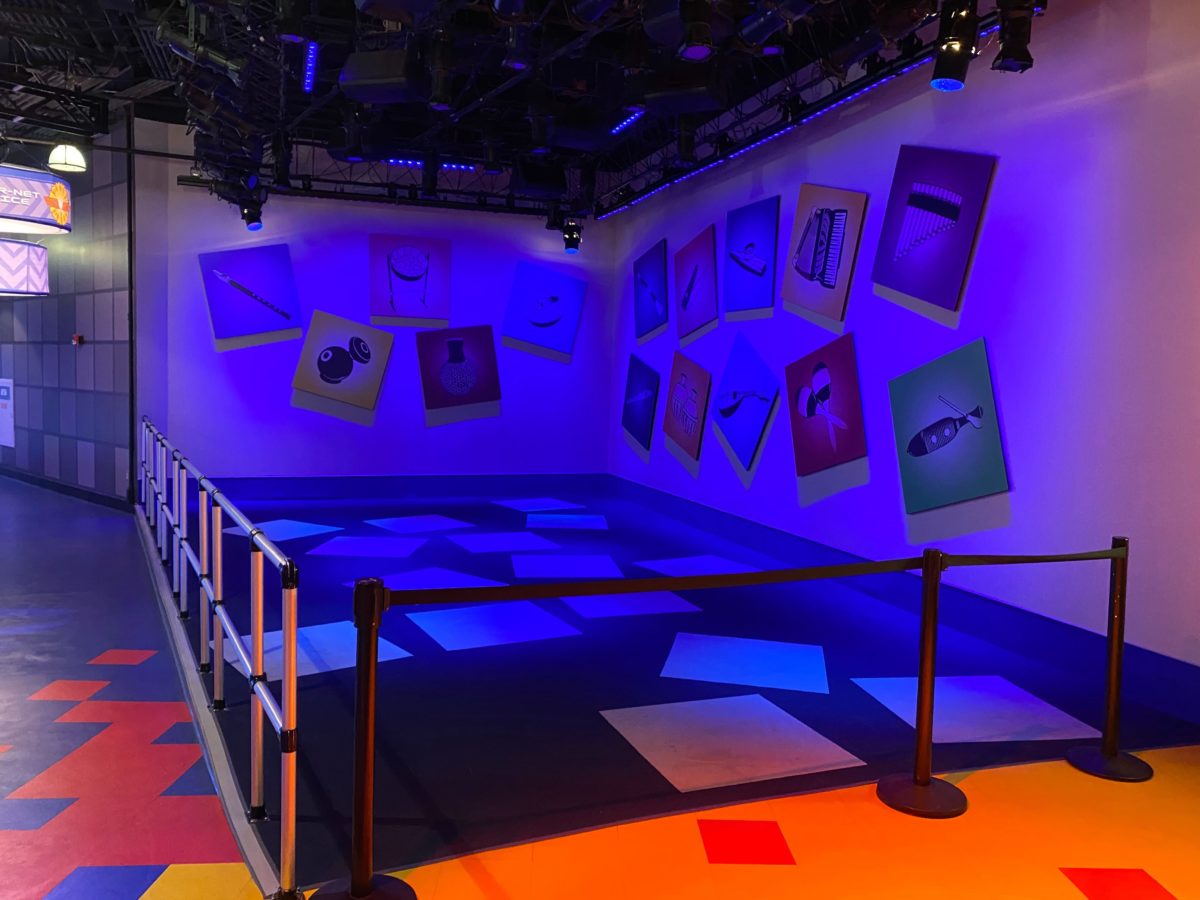 In order to discourage large groups, this interactive play area is roped off.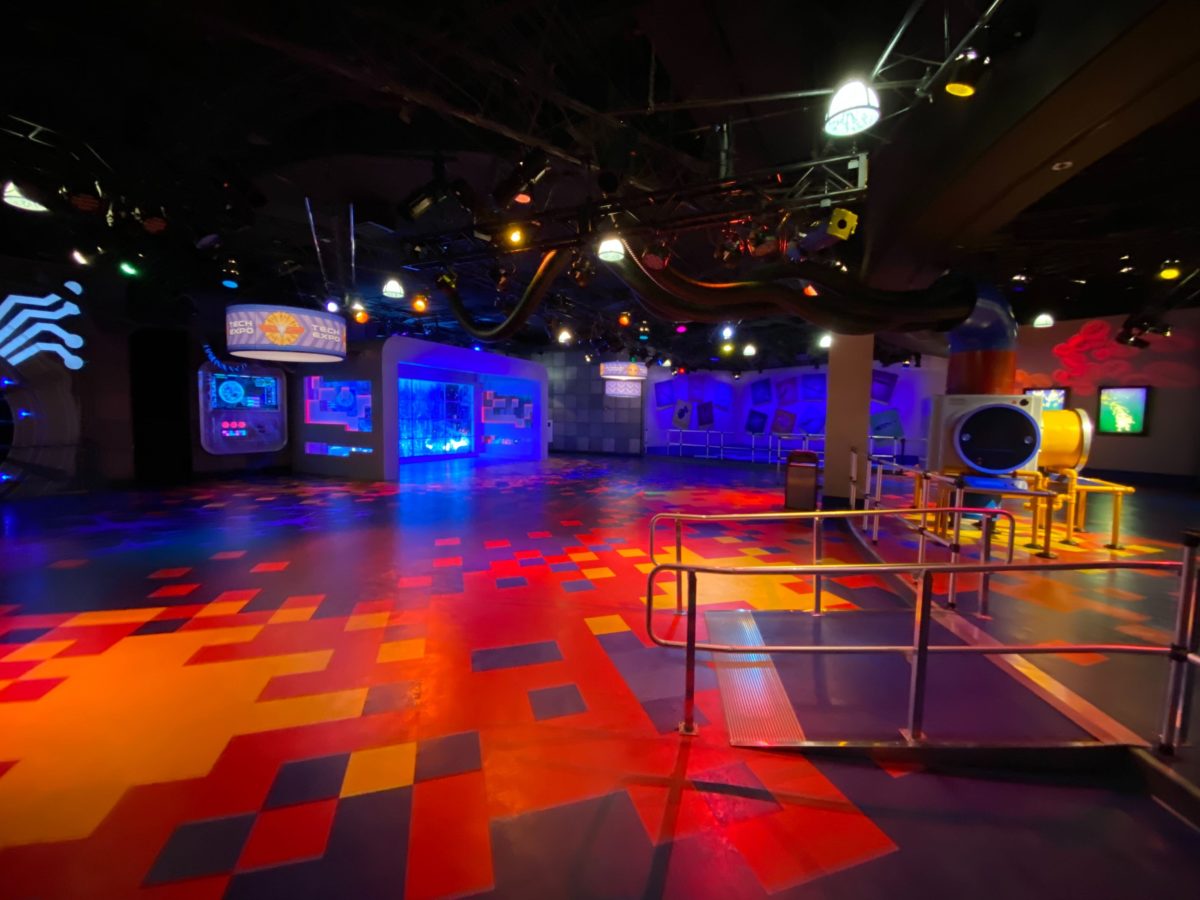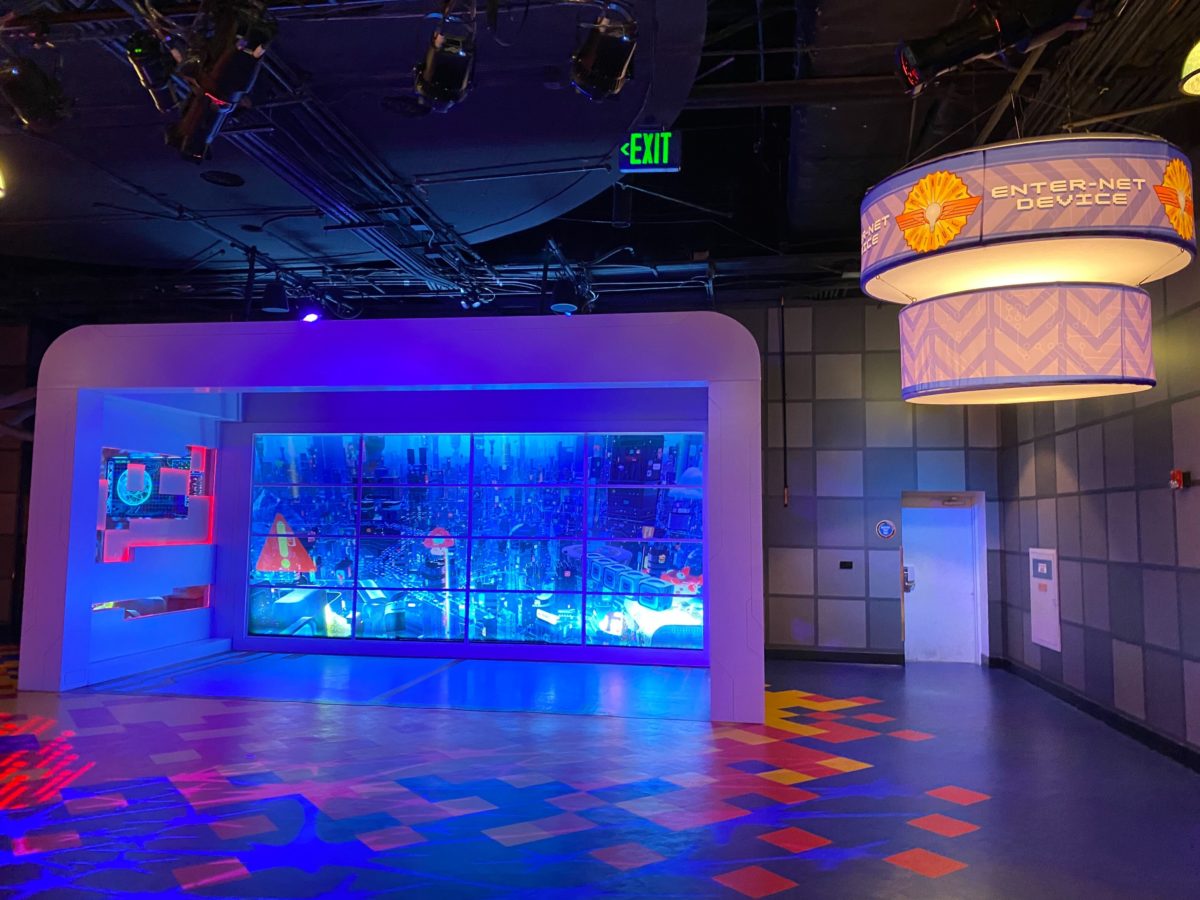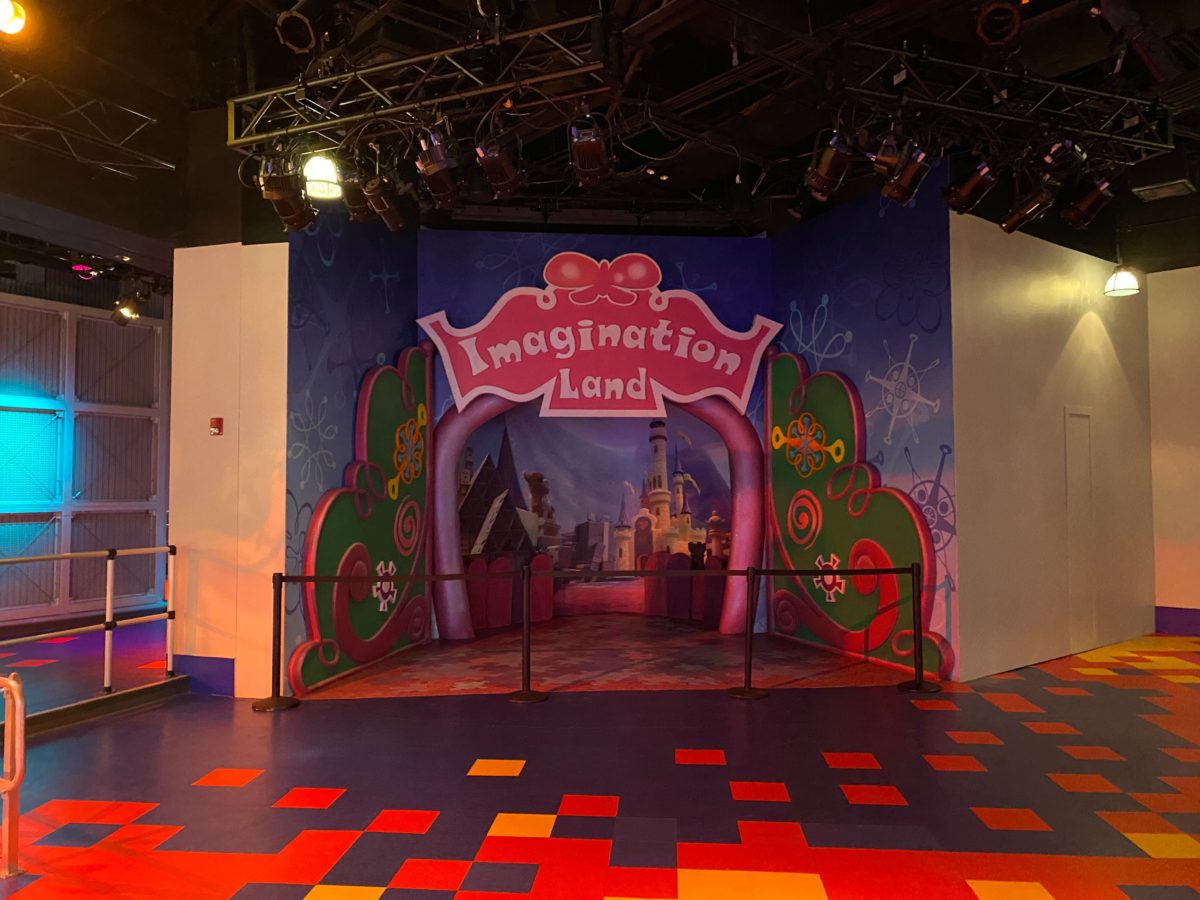 Joy may not be available for a meet-and-greet for the time being, but she can still be found frolicking in the grass throughout EPCOT, as captured below.
We definitely miss the interactive elements of ImageWorks – The "What If" Labs, and look forward to their eventual return. Despite these changes, Journey Into Imagination With Figment is still a lovable ride for guests of all ages, and has experienced very low wait times since EPCOT has reopened.
What attraction would you like to see us cover next? Let us know in the comments below!