We are continuing our way around the World Showcase during EPCOT's official reopening to provide updates on health and safety measures in place throughout the park. Next up, we are headed to one of our all-time favorite shops, Mitsukoshi – located in the Japan pavilion.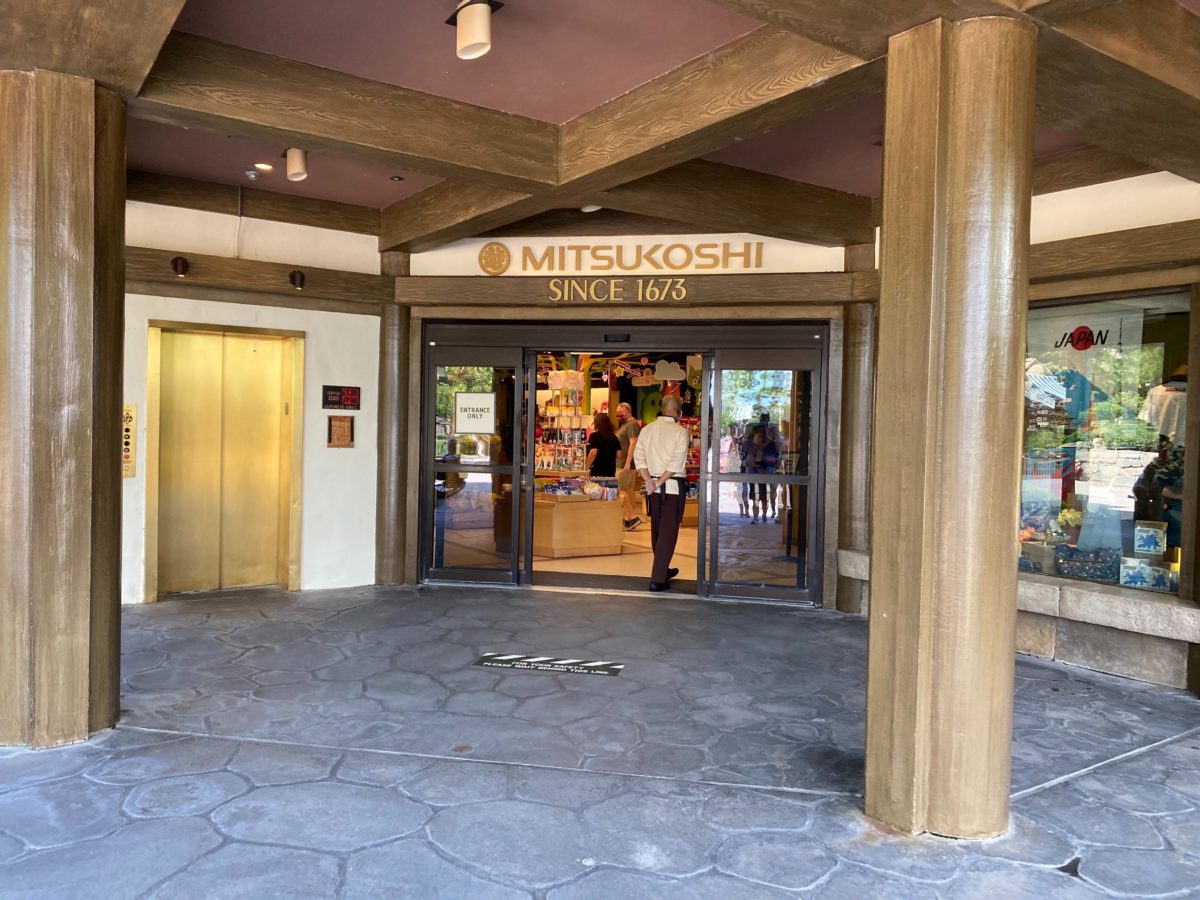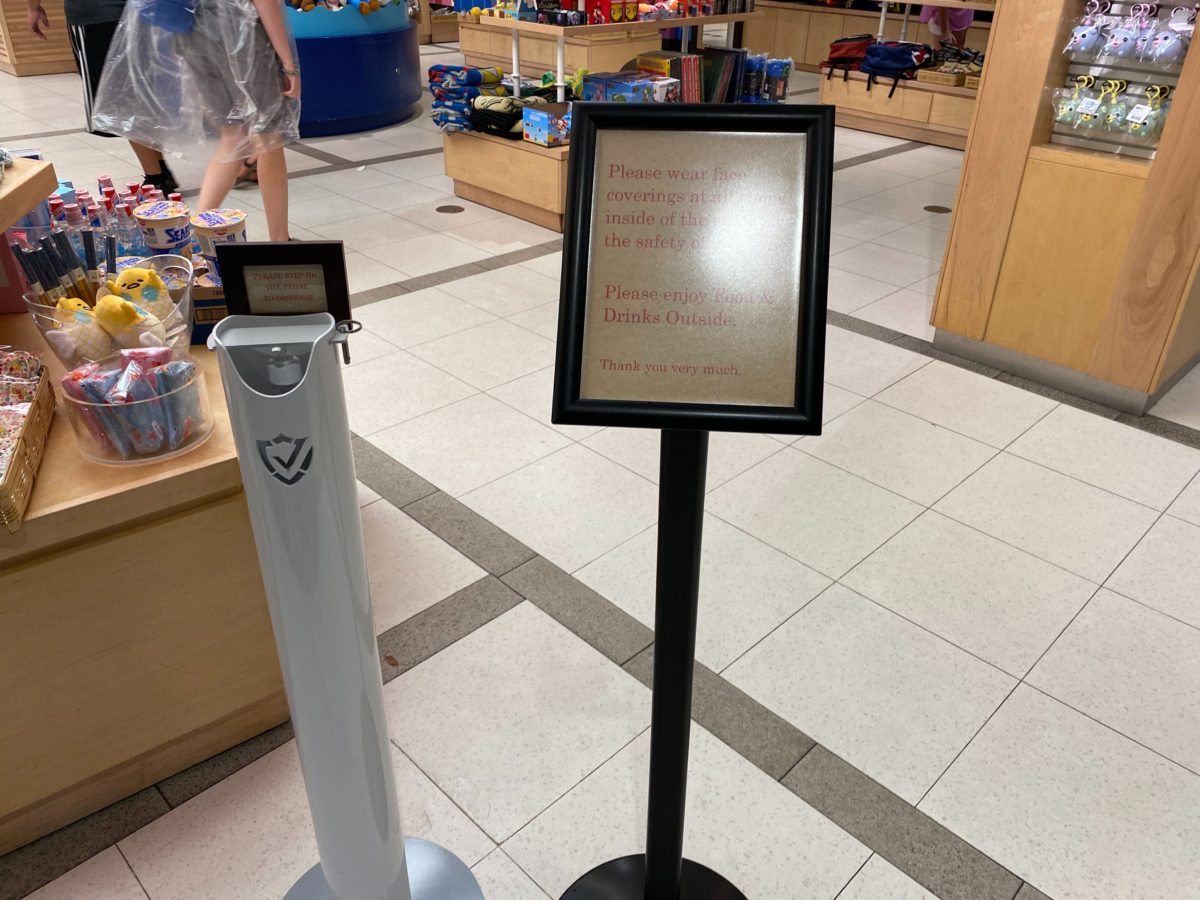 At the store entrance, a foot-operated hand sanitizer pump is available to guests.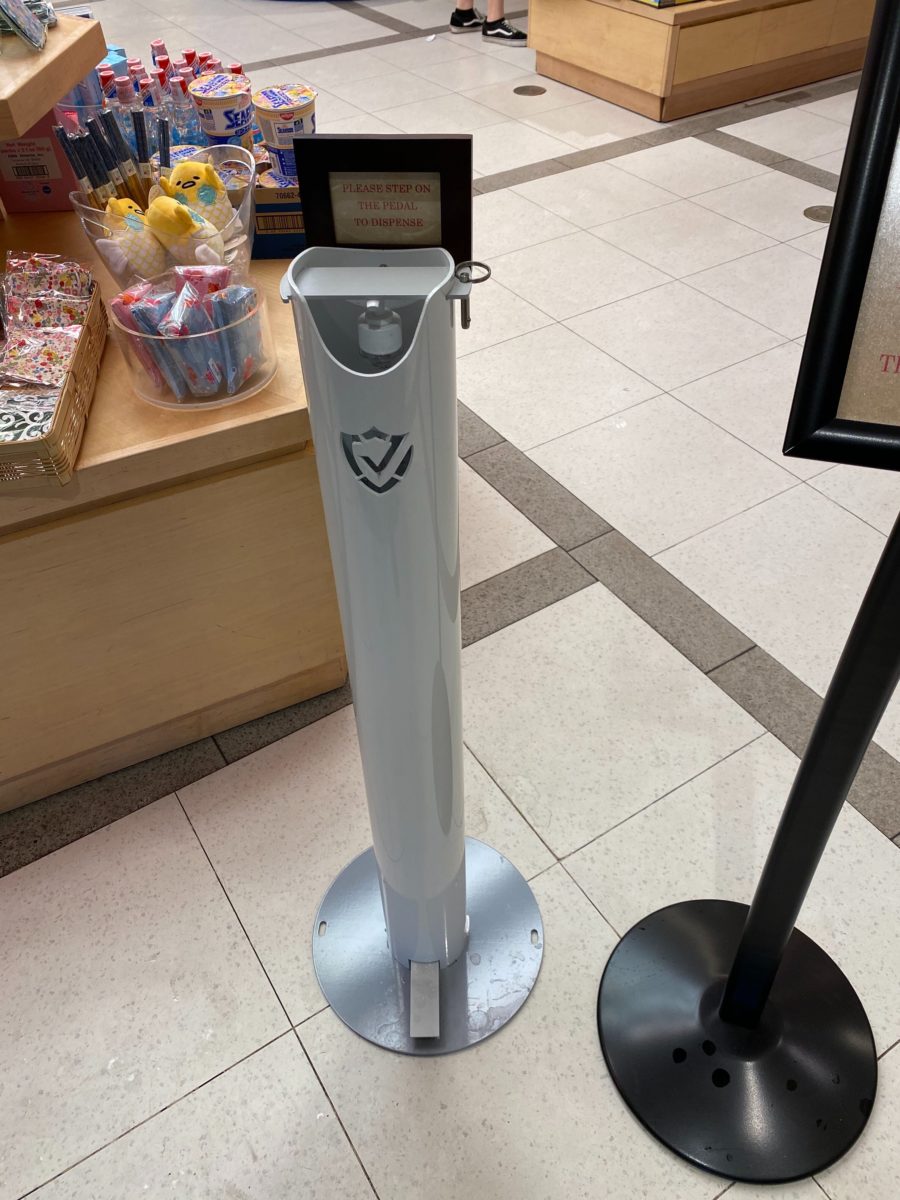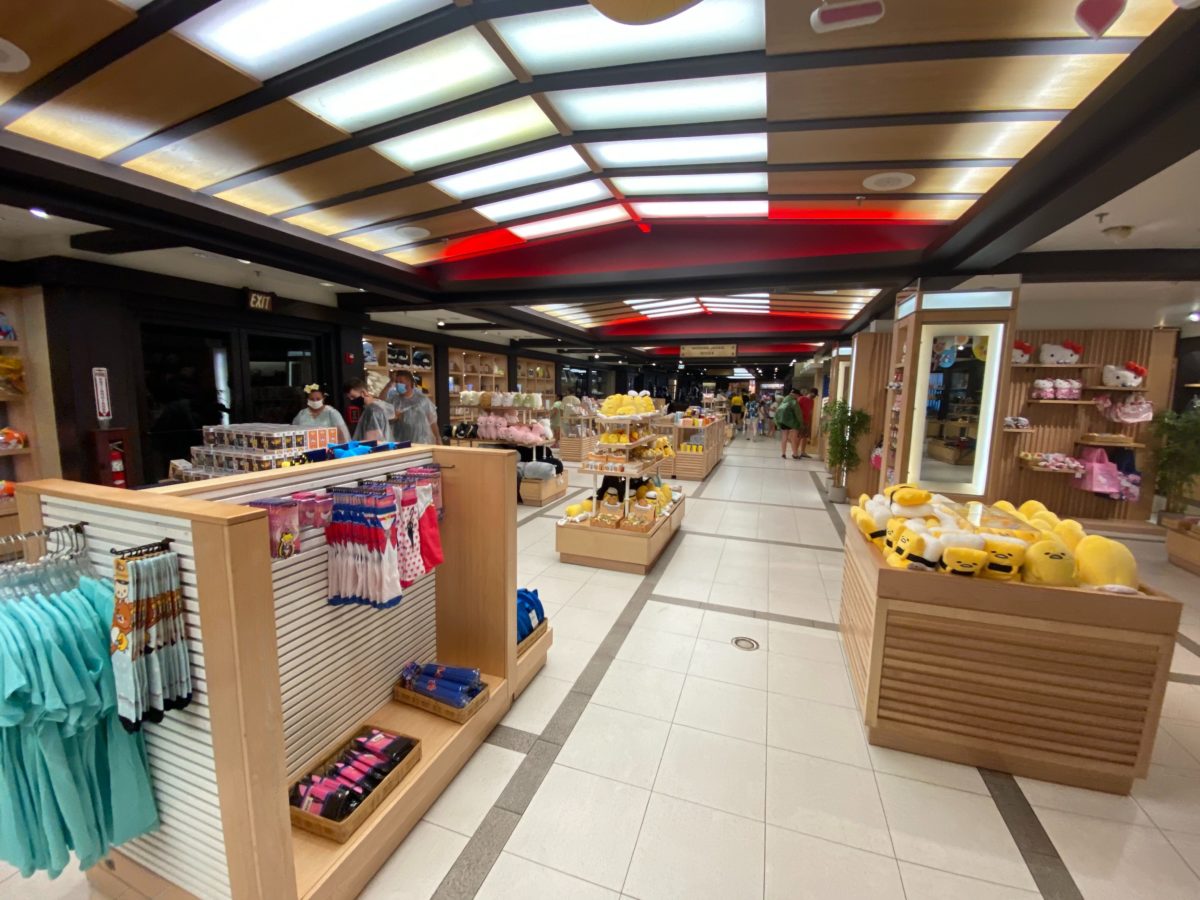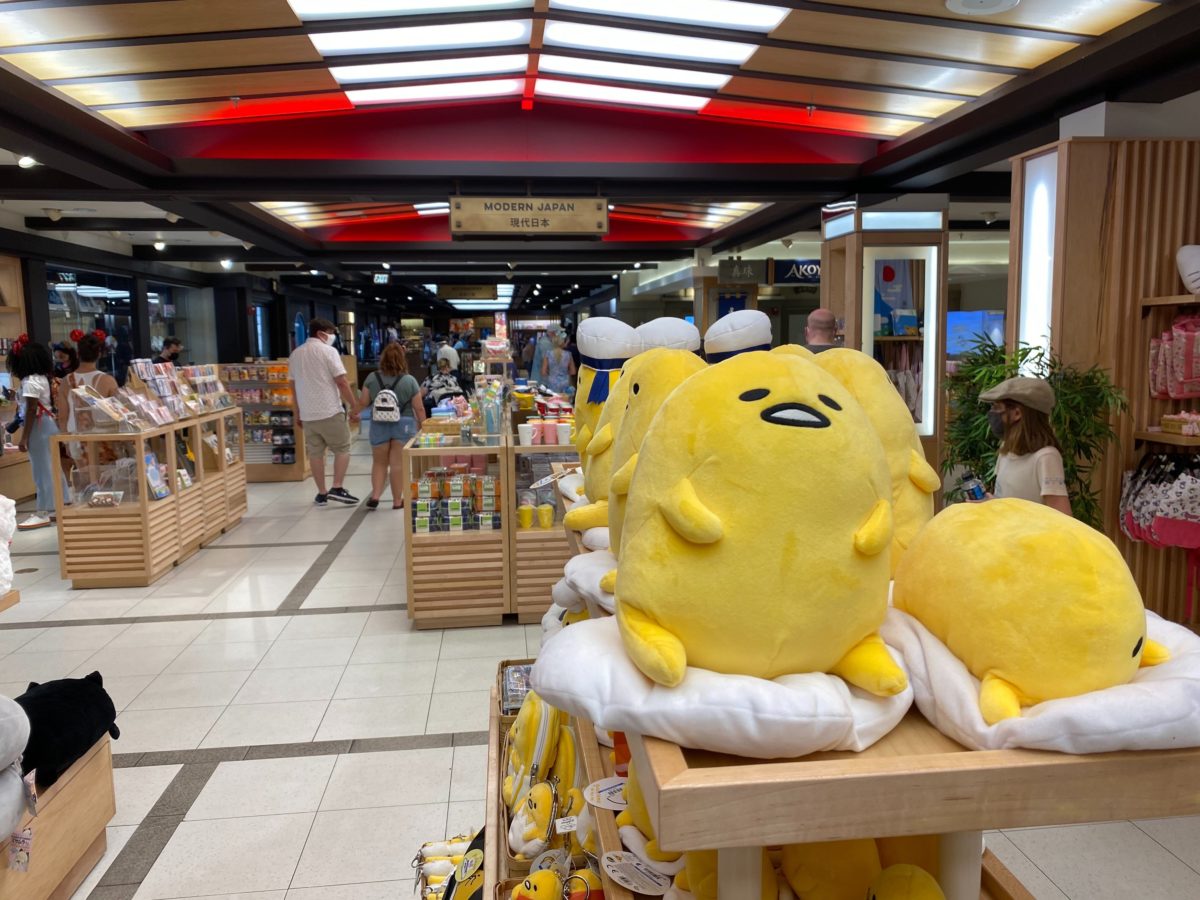 We may have missed Gudetama most of all!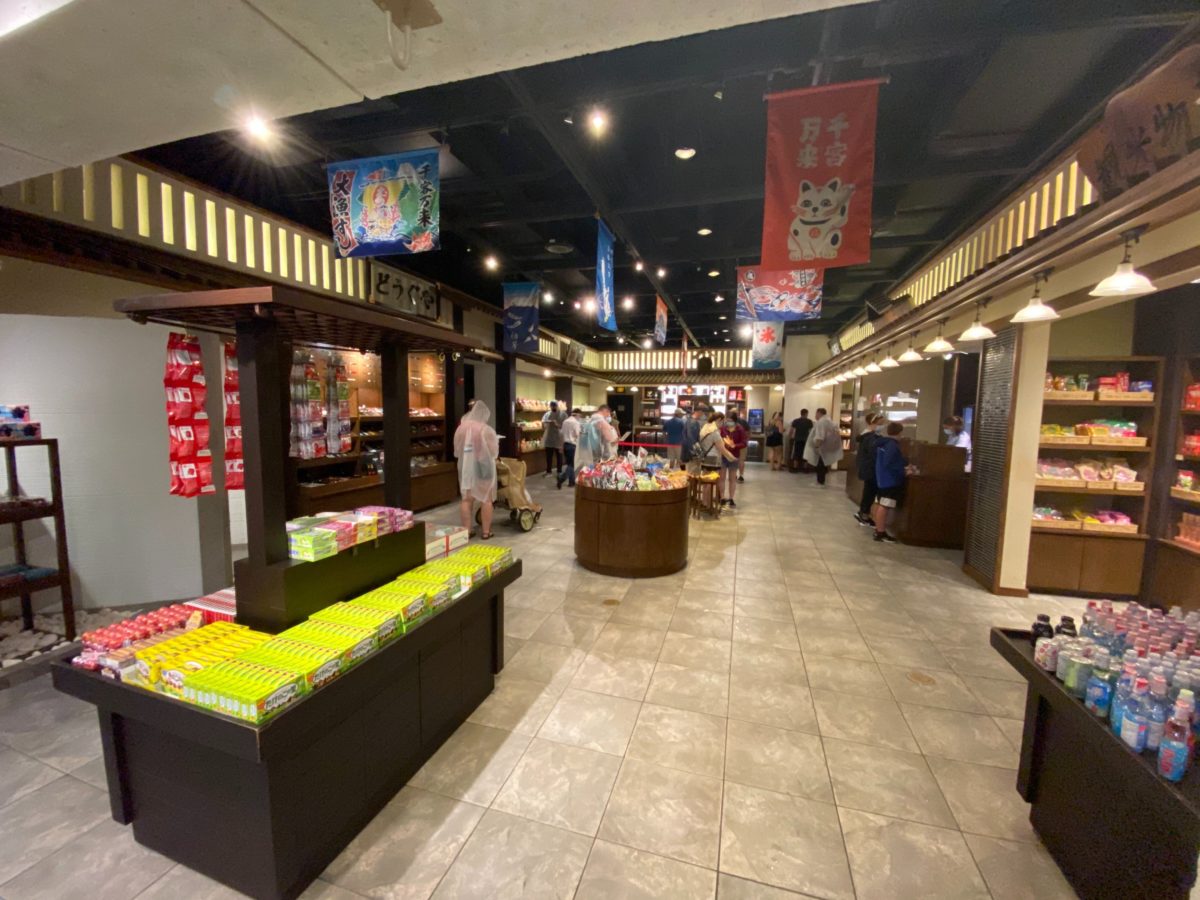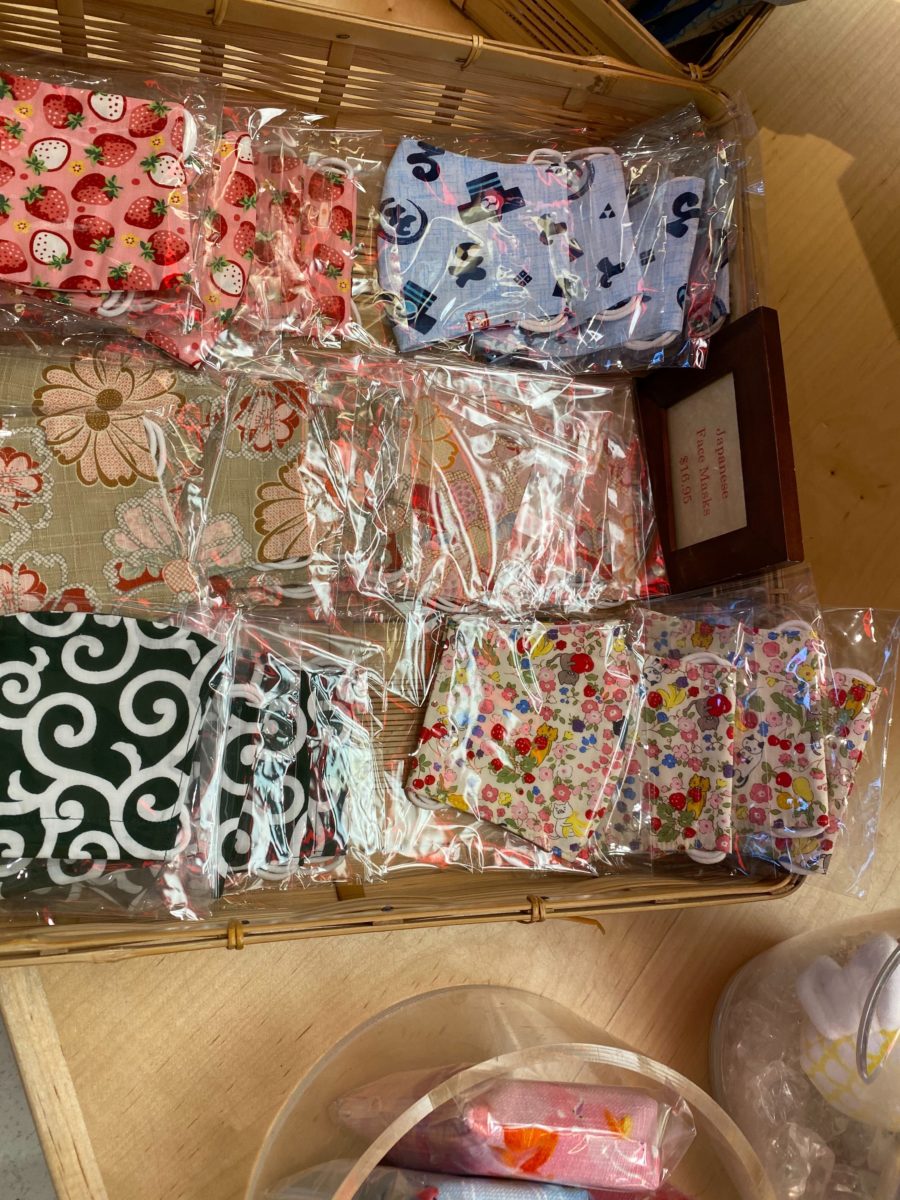 Adorably-designed Japanese face masks are available for purchase for $16.95.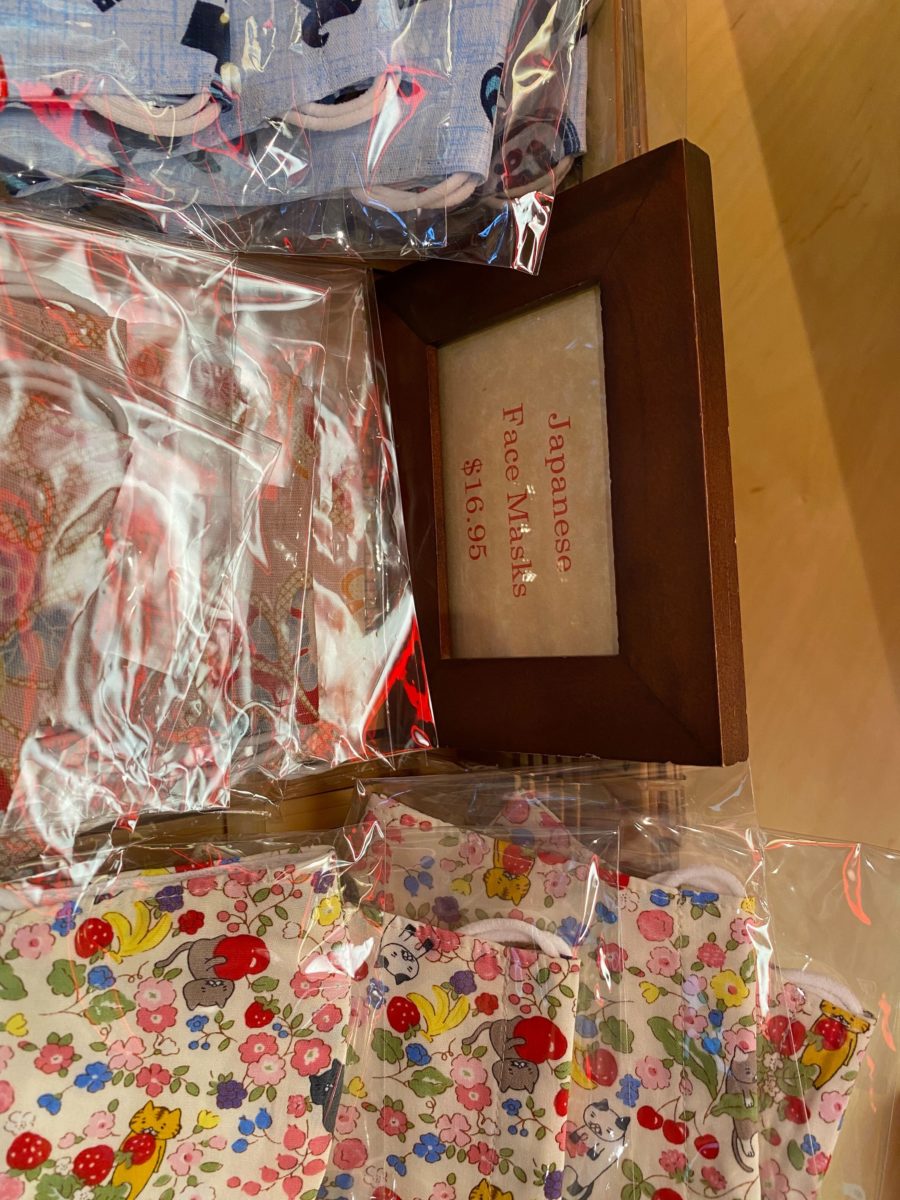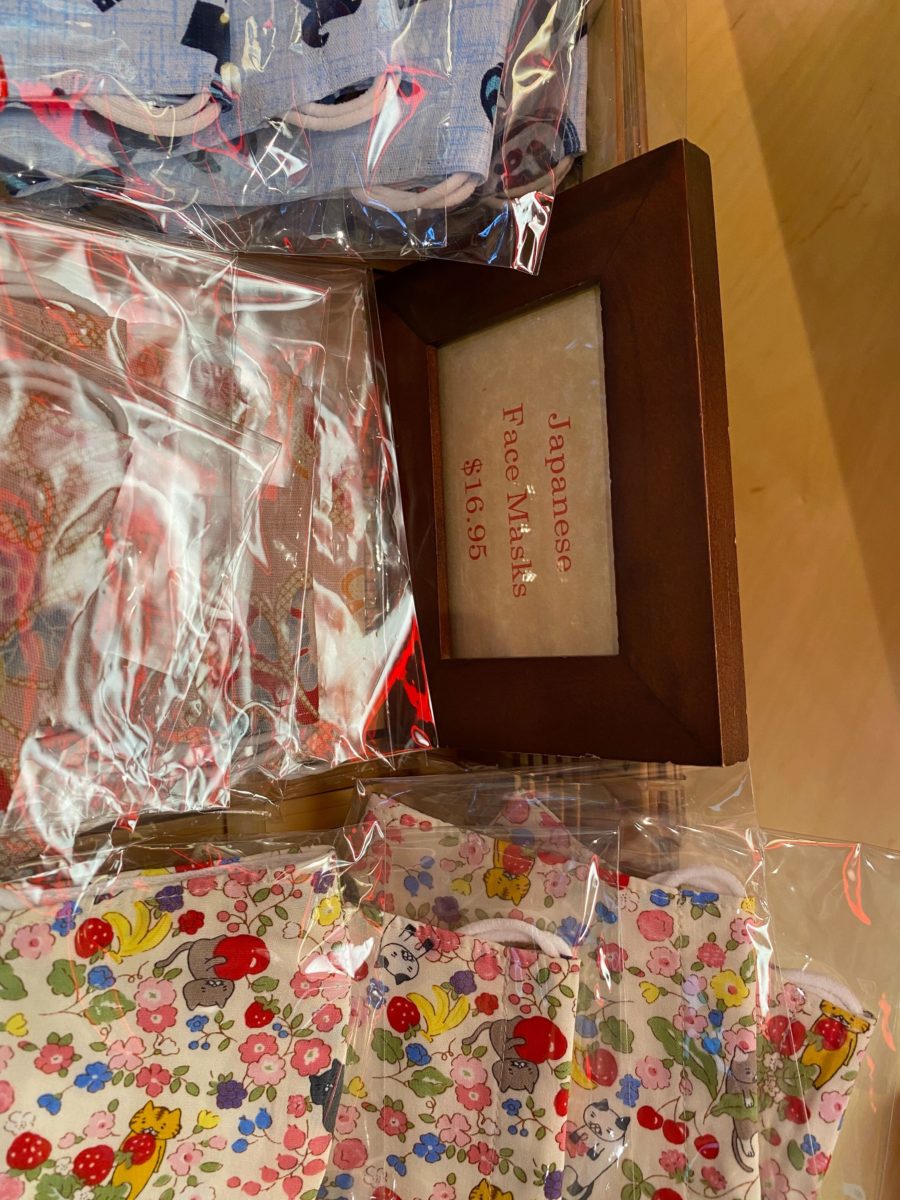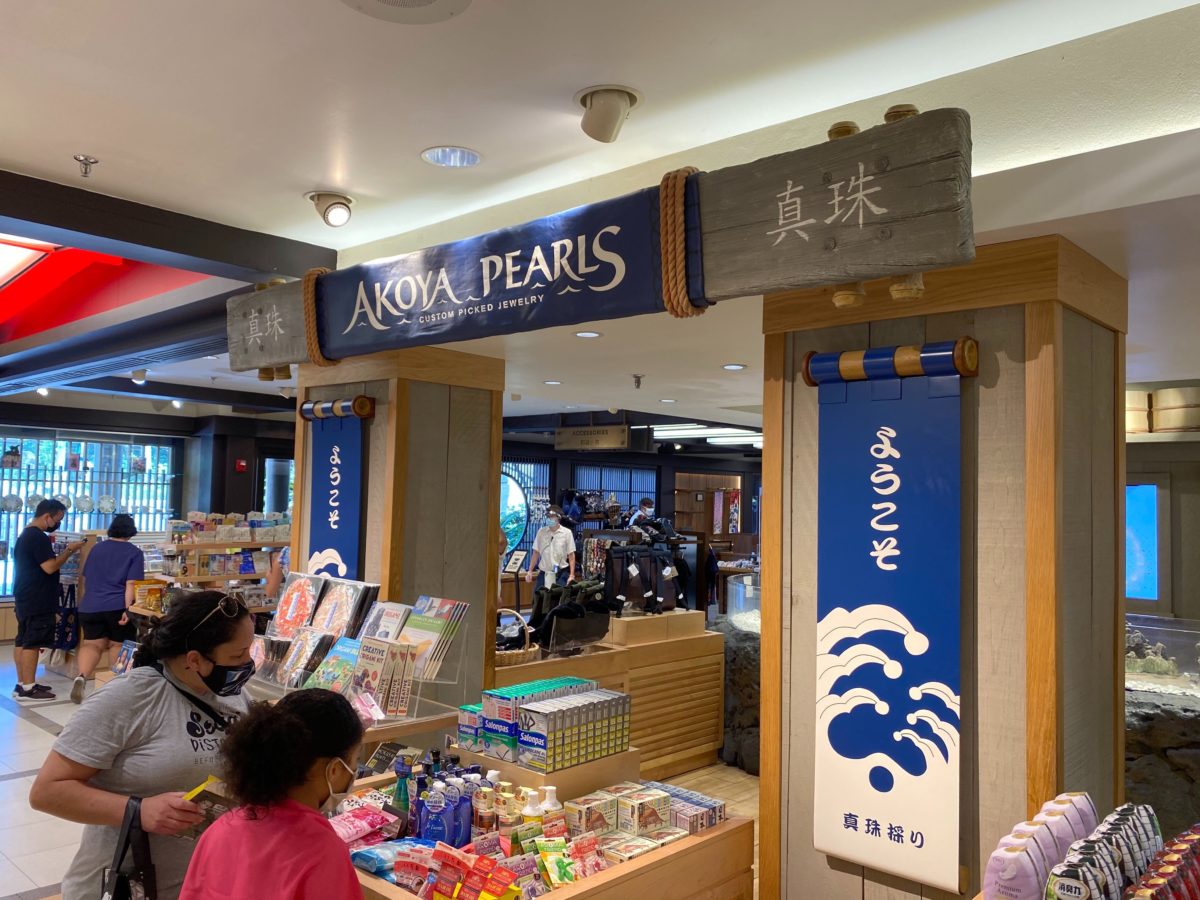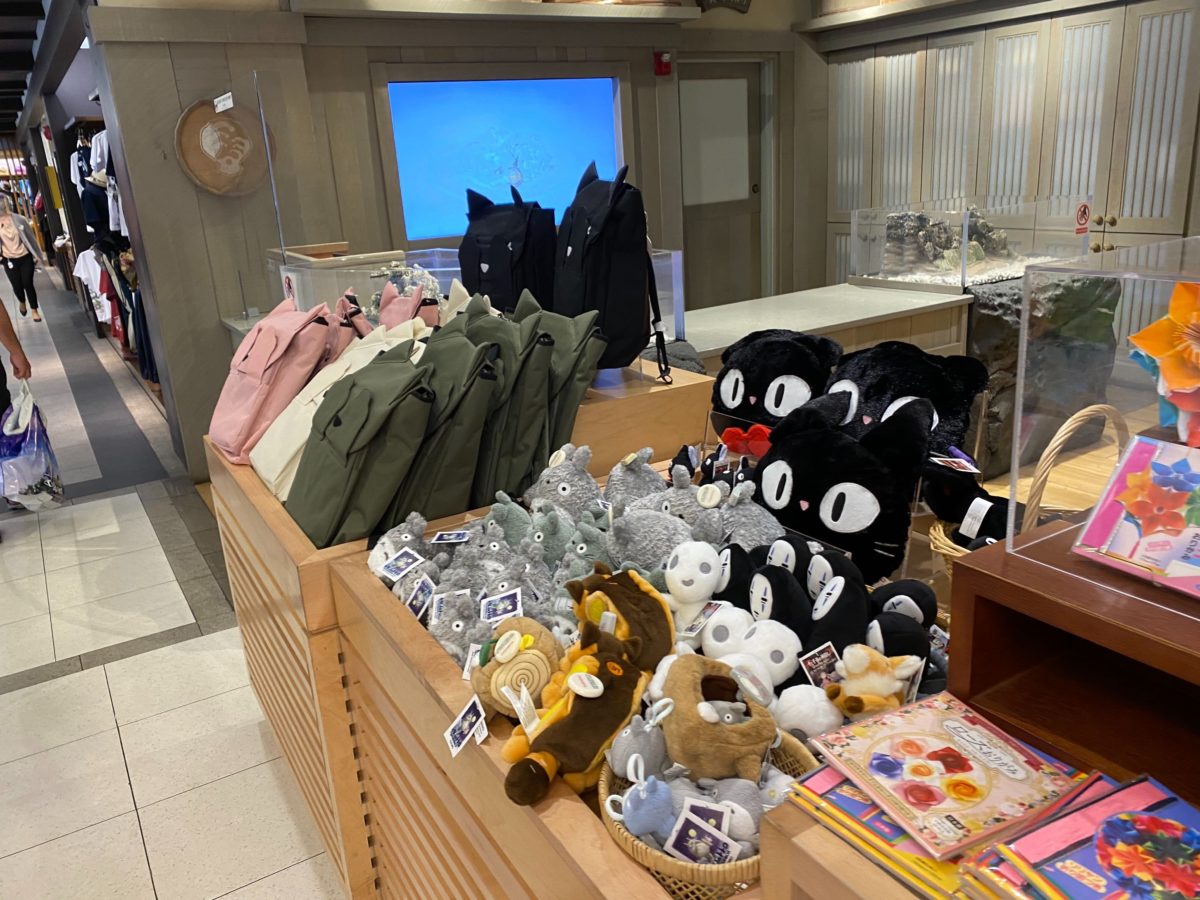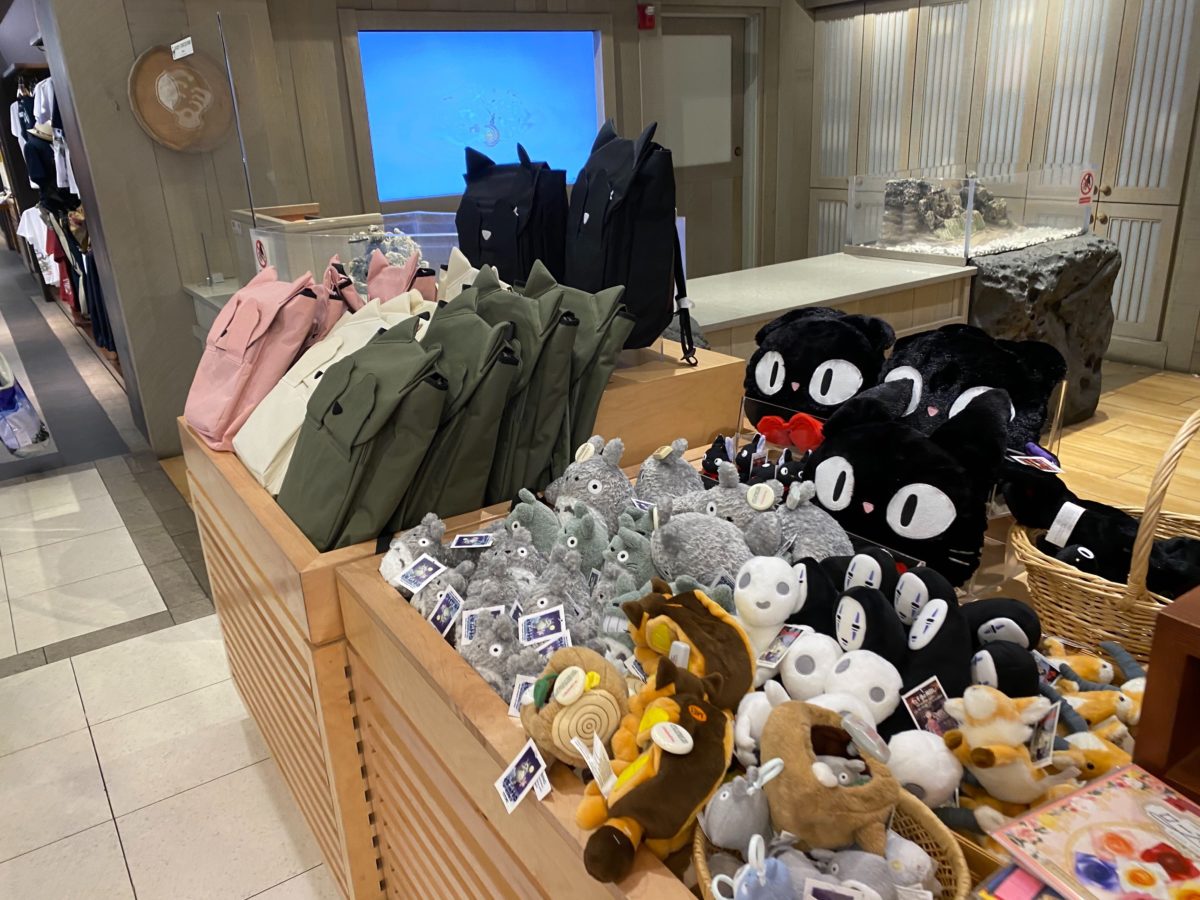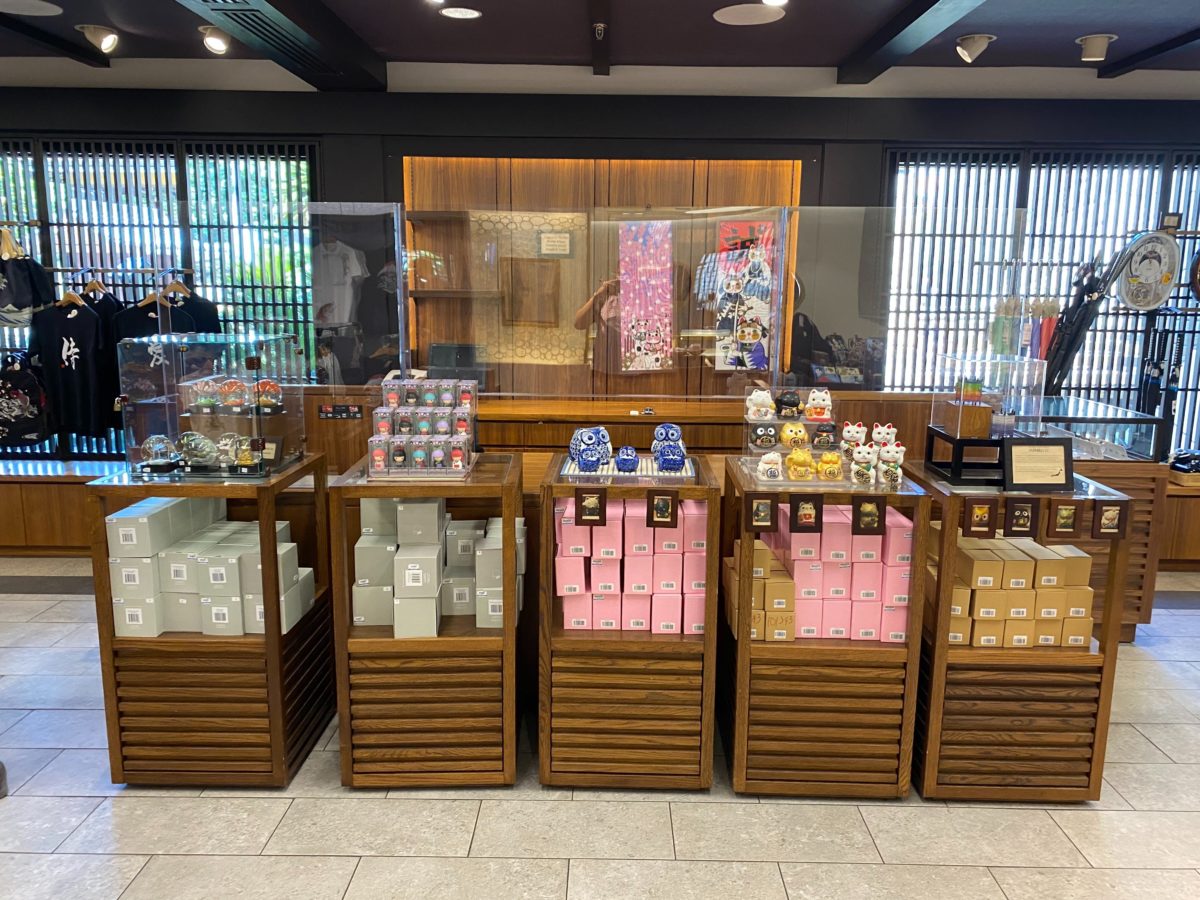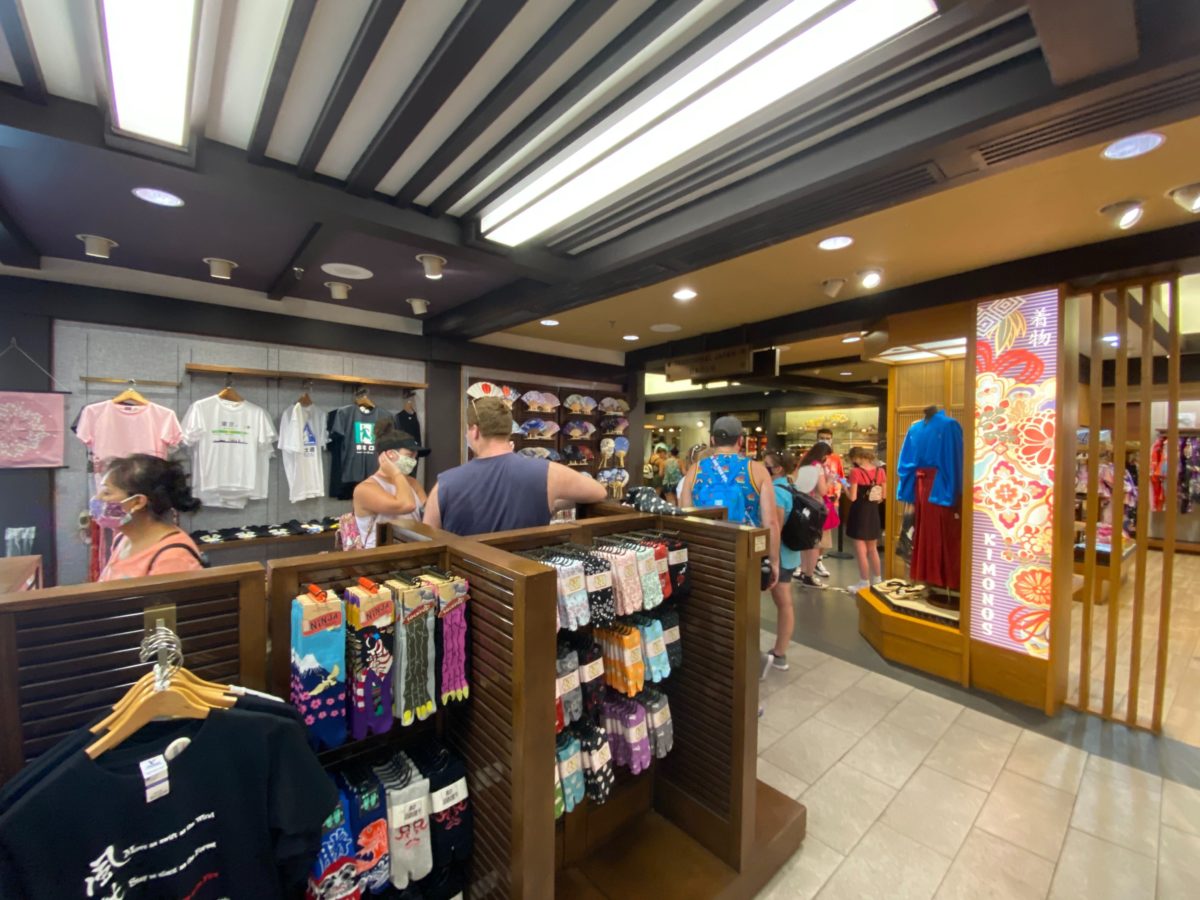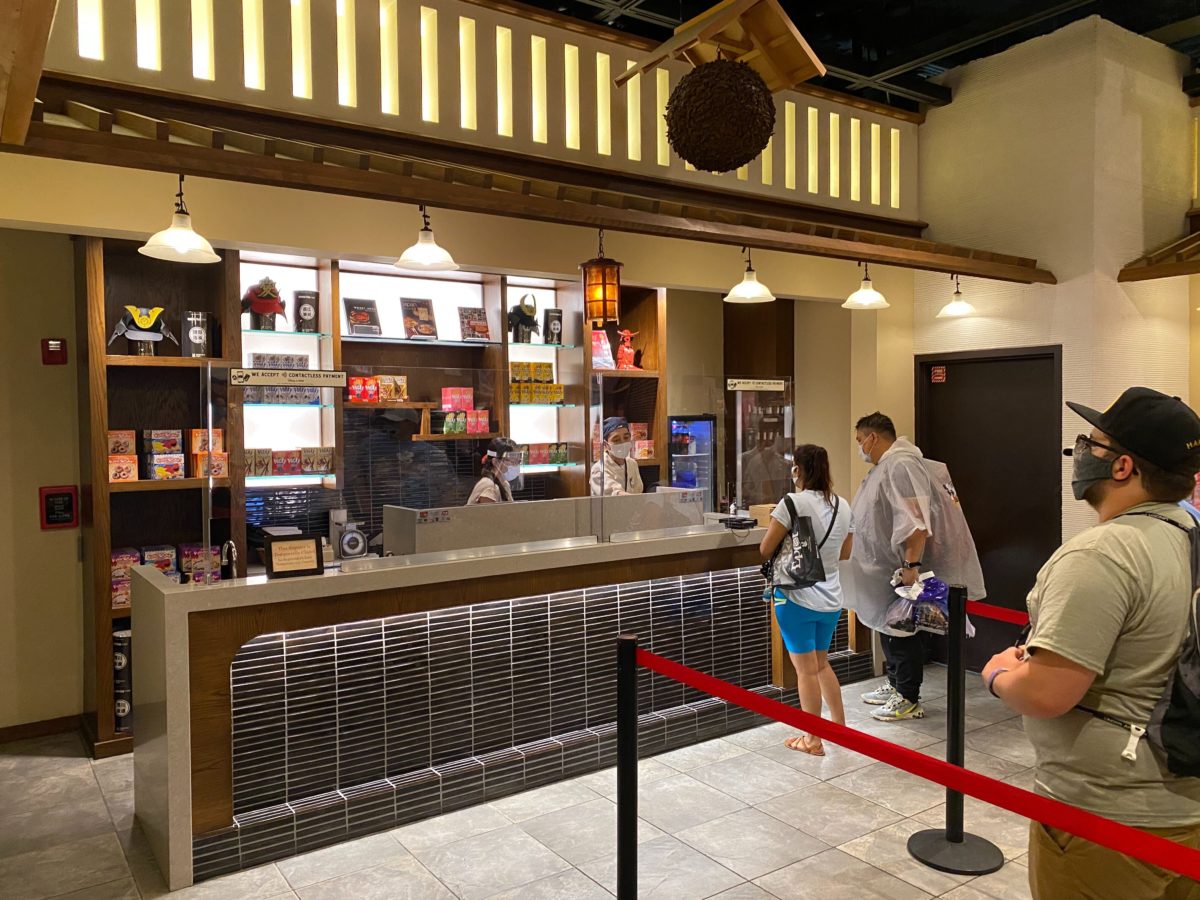 Plexiglass barriers divide guests and Cast Members.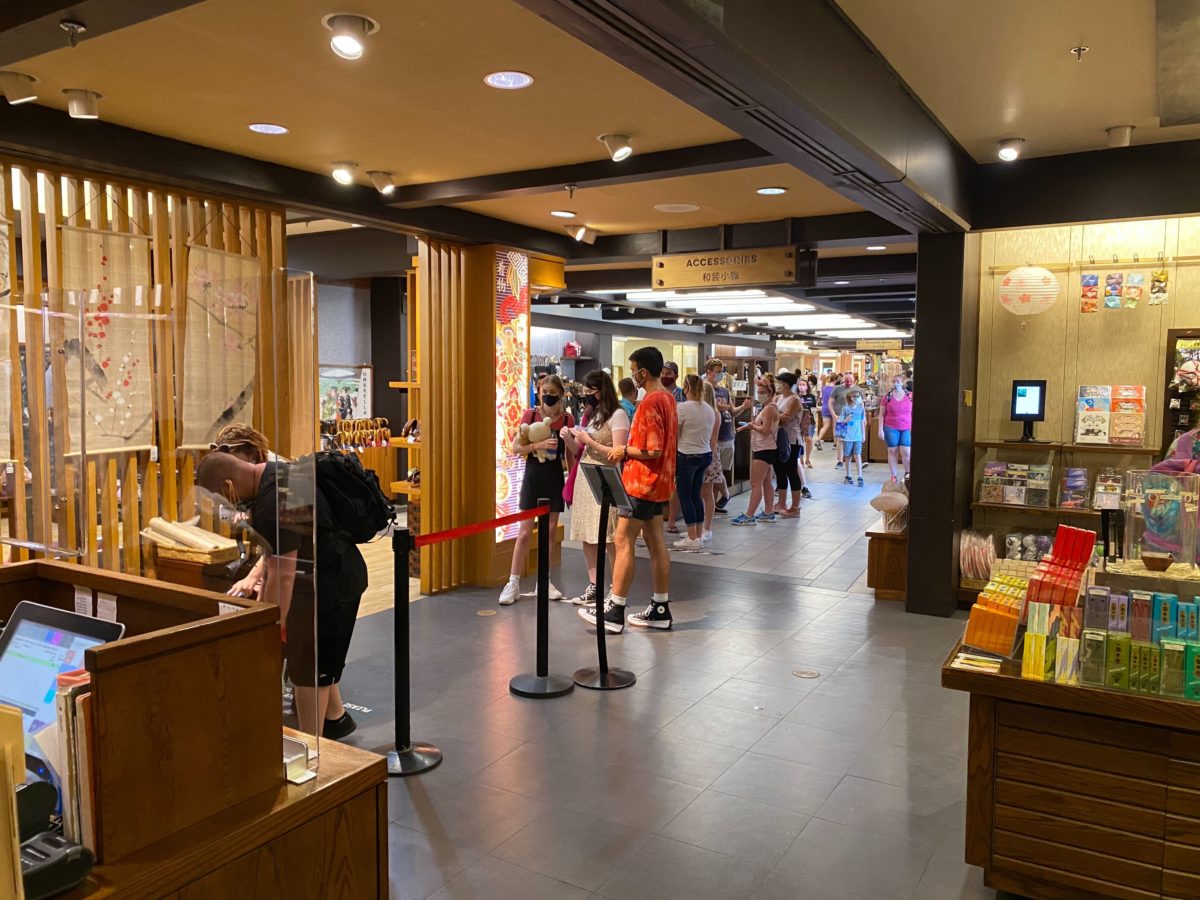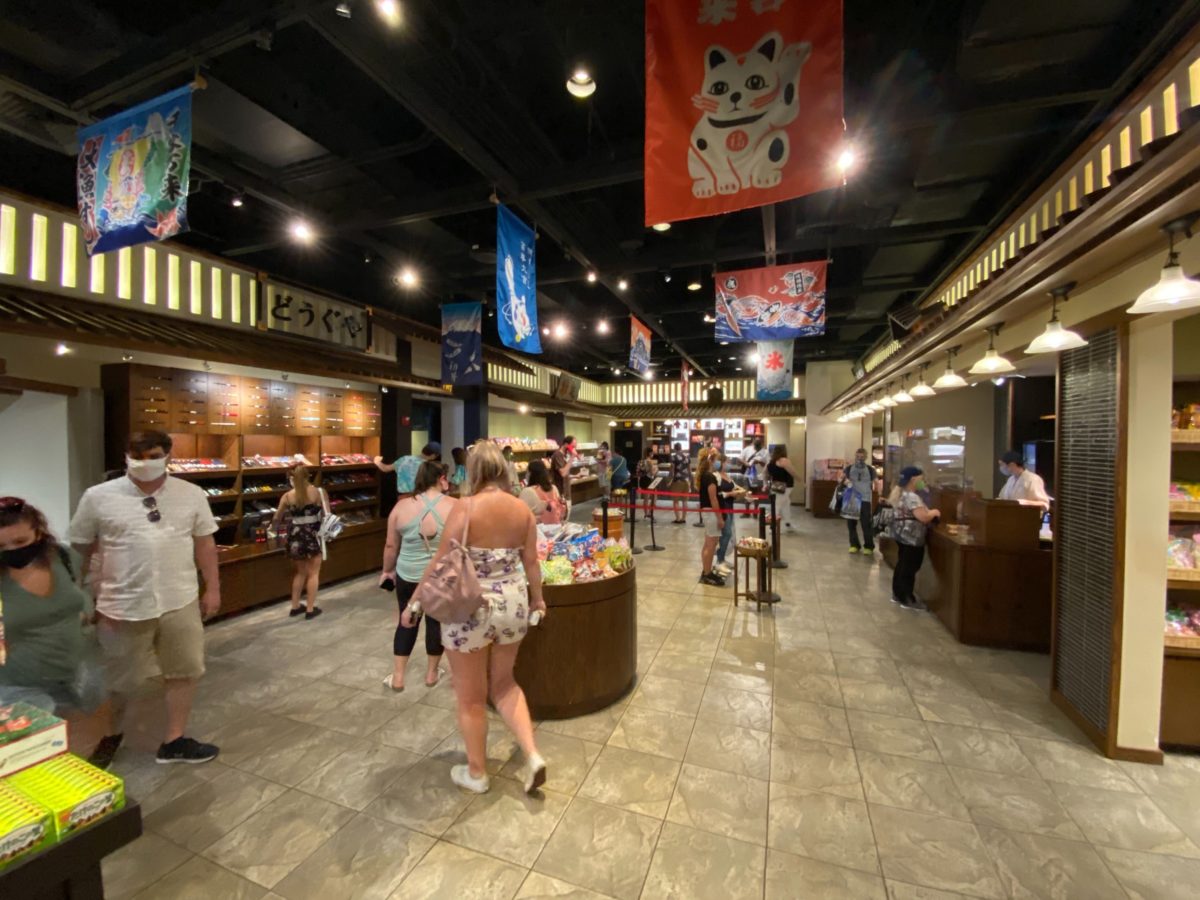 Japanese candy is still available for purchase at Mitsukoshi.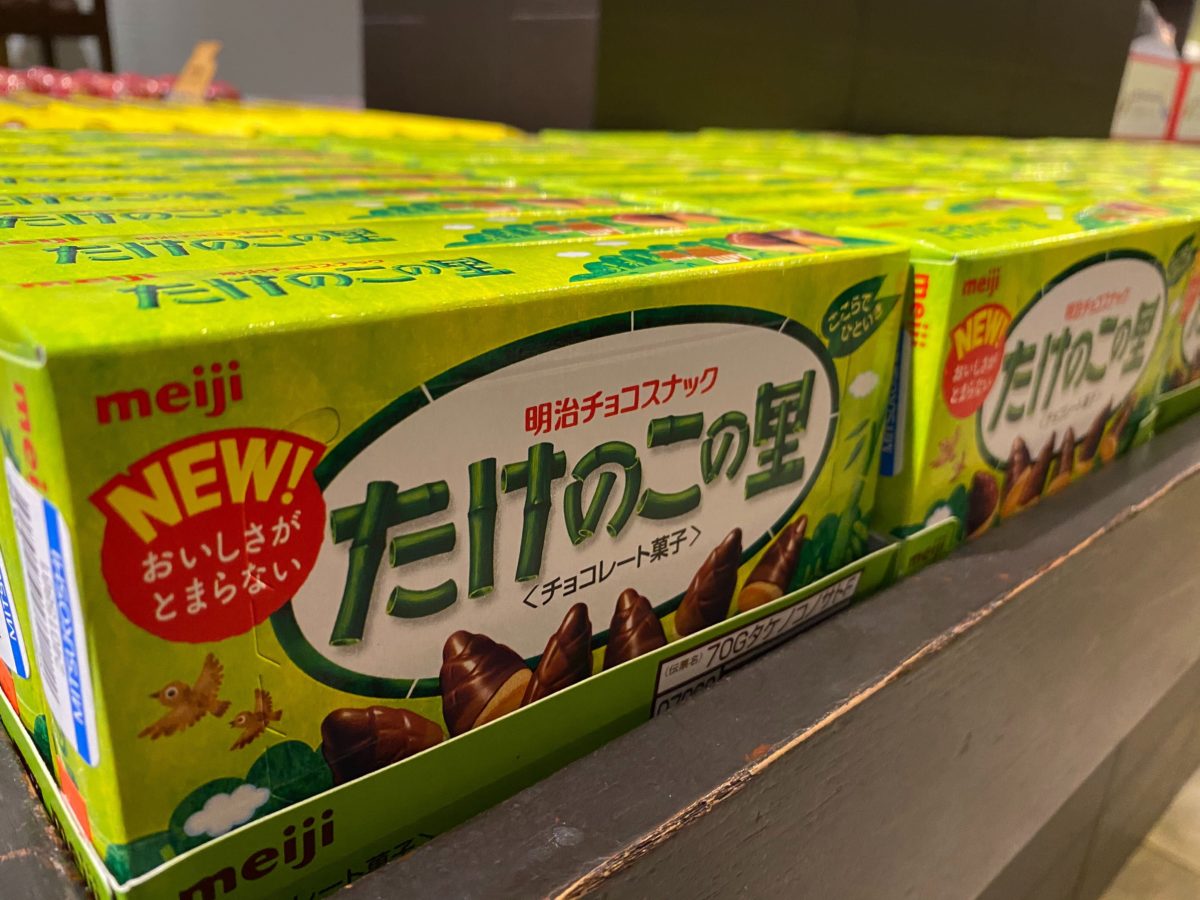 We felt incredibly safe and comfortable during our shopping experience at Mitsukoshi in EPCOT's Japan Pavilion at the World Showcase. Will you be visiting Mitsukoshi on your next visit around the world at EPCOT?