Earlier this month, Everything POP Shopping & Dining reopened alongside Disney's Pop Century Resort. As a result of the COVID-19 pandemic, some major changes have been made to this location, so we thought we'd show you around and share our experience.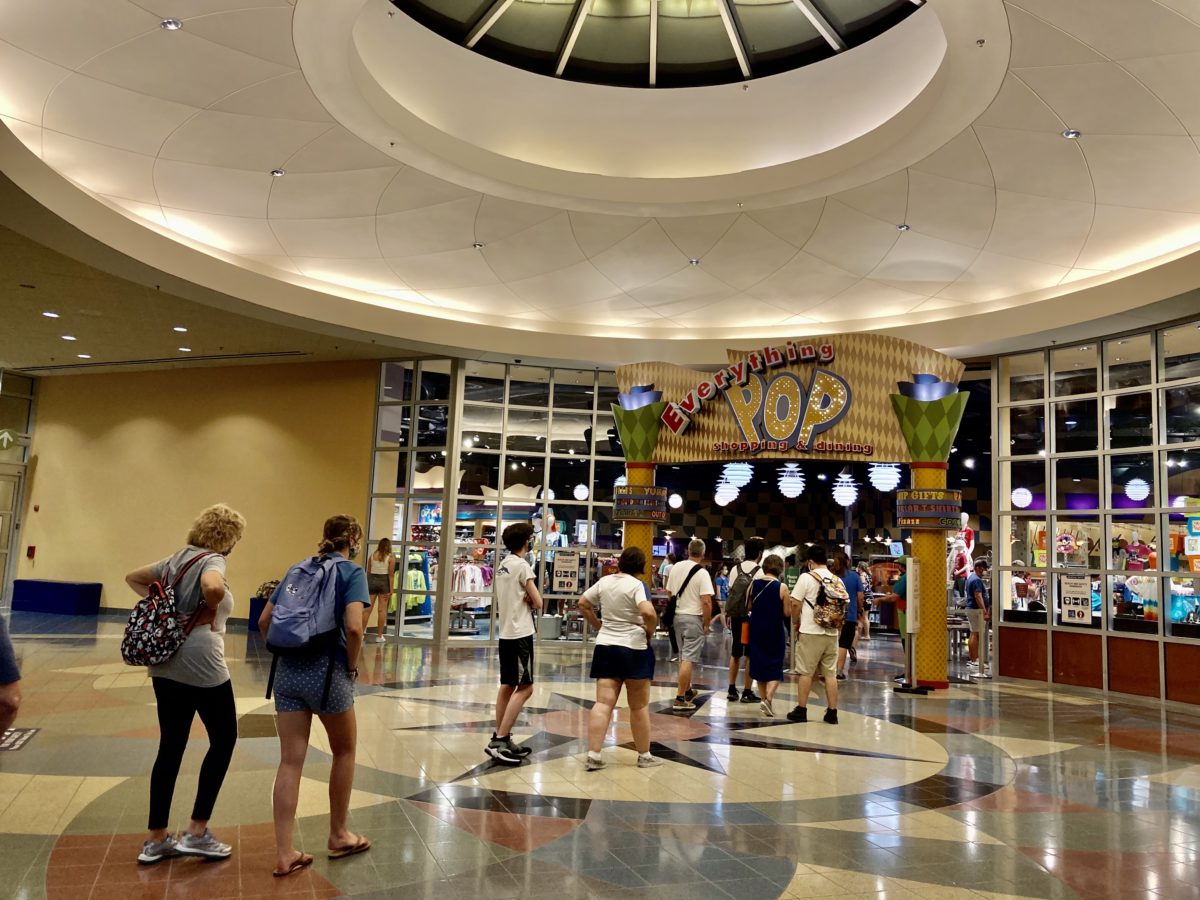 As we approached, a very long line was well outside the entrance, traversing the hotel lobby. The front entrance is the only way to enter Everything POP, with the side and rear doors leading to the buses and pool are designated exits. The location closes at 10 PM, so lines get pretty long by 9 PM, once most of the theme parks have closed for the day. If visiting EPCOT, which closes at 9, we recommend exiting quickly if you're planning on making a pit stop here, as taking a leisurely exit and returning to the resort via the Disney Skyliner will likely get you there after it closes.
As we entered, a Cast Member asked if we were shopping or dining to help manage crowds. What follows is our account of the dining experience.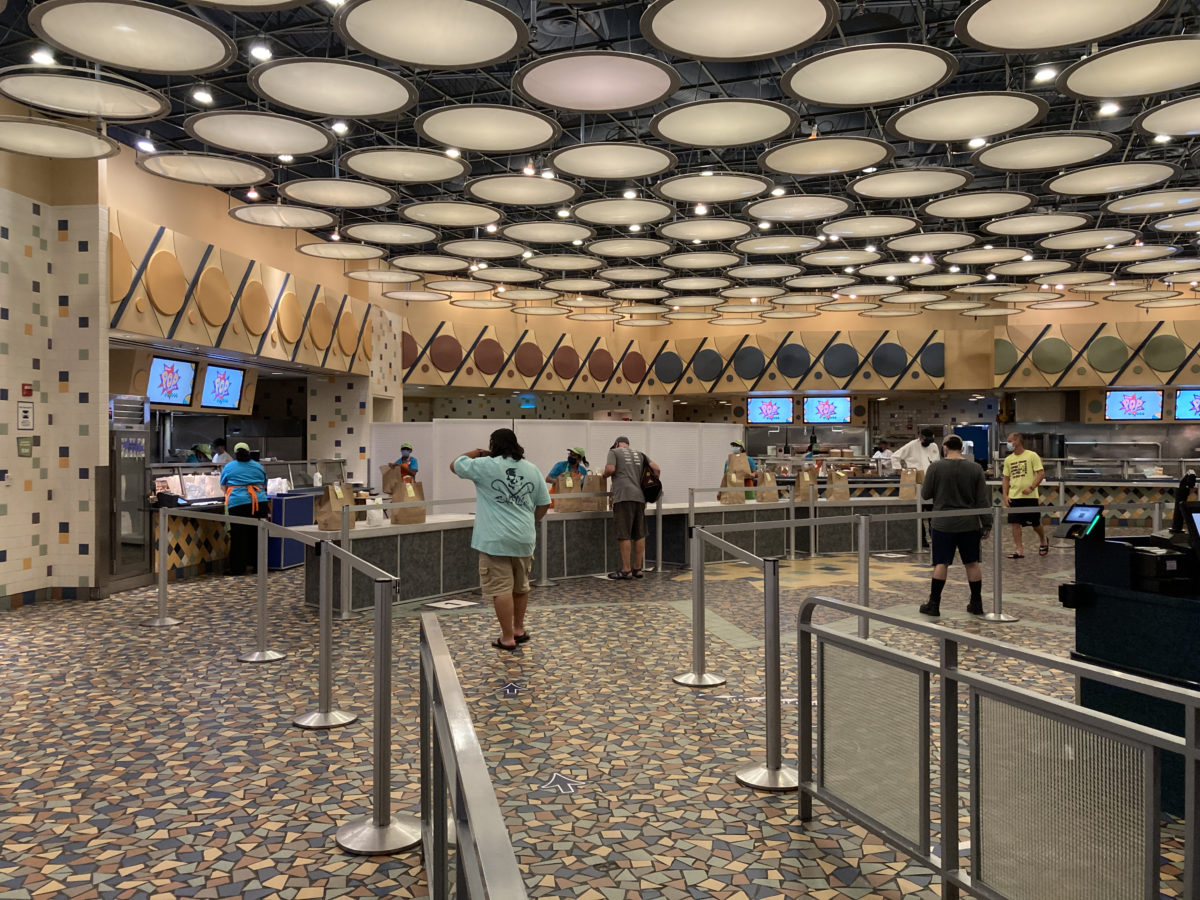 Currently, the restaurant is exclusively utilizing Mobile Order, like many counter-service locations around Walt Disney World. Guests must place their order through the My Disney Experience app. Depending on how busy things are, there your pickup window may be much later than when you ordered. Plexiglass windows have been installed at the cashier stations.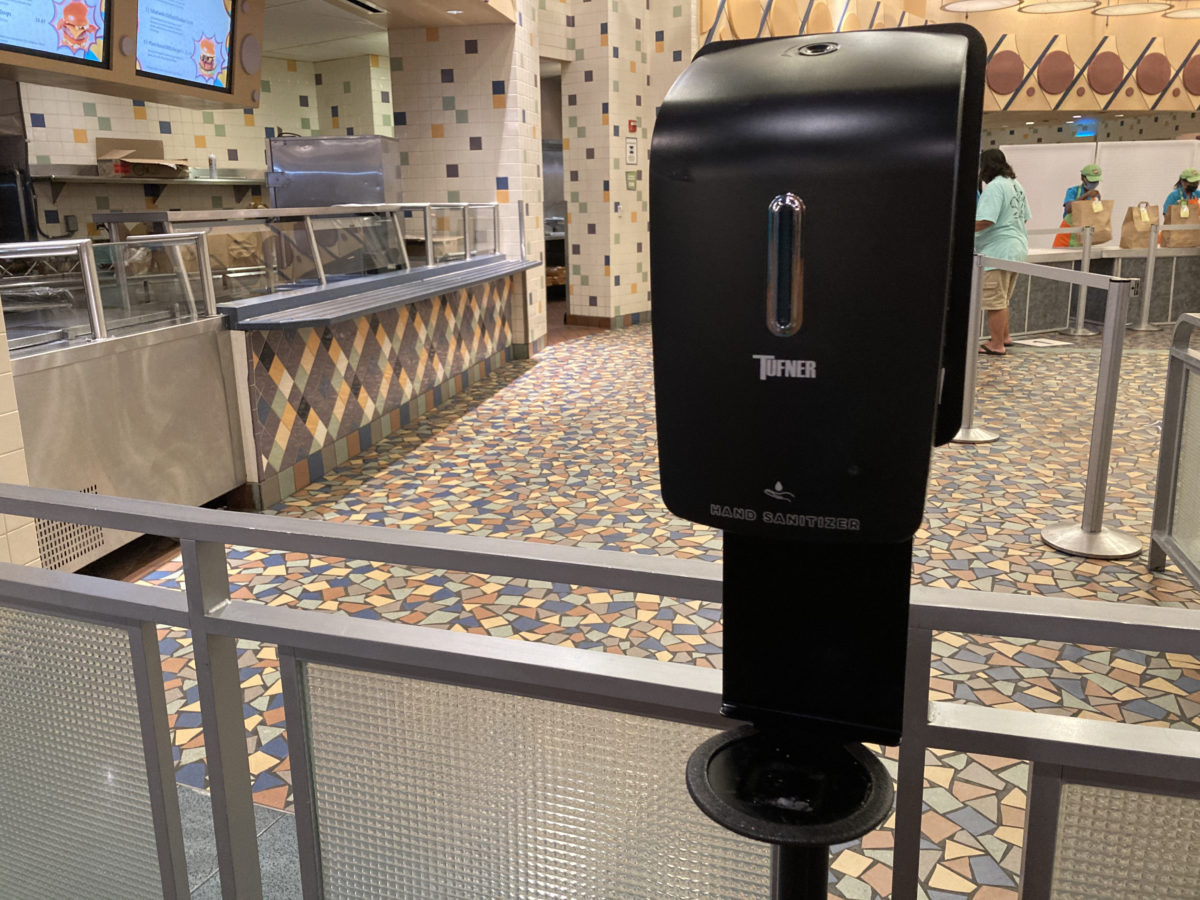 Hand sanitizer is available.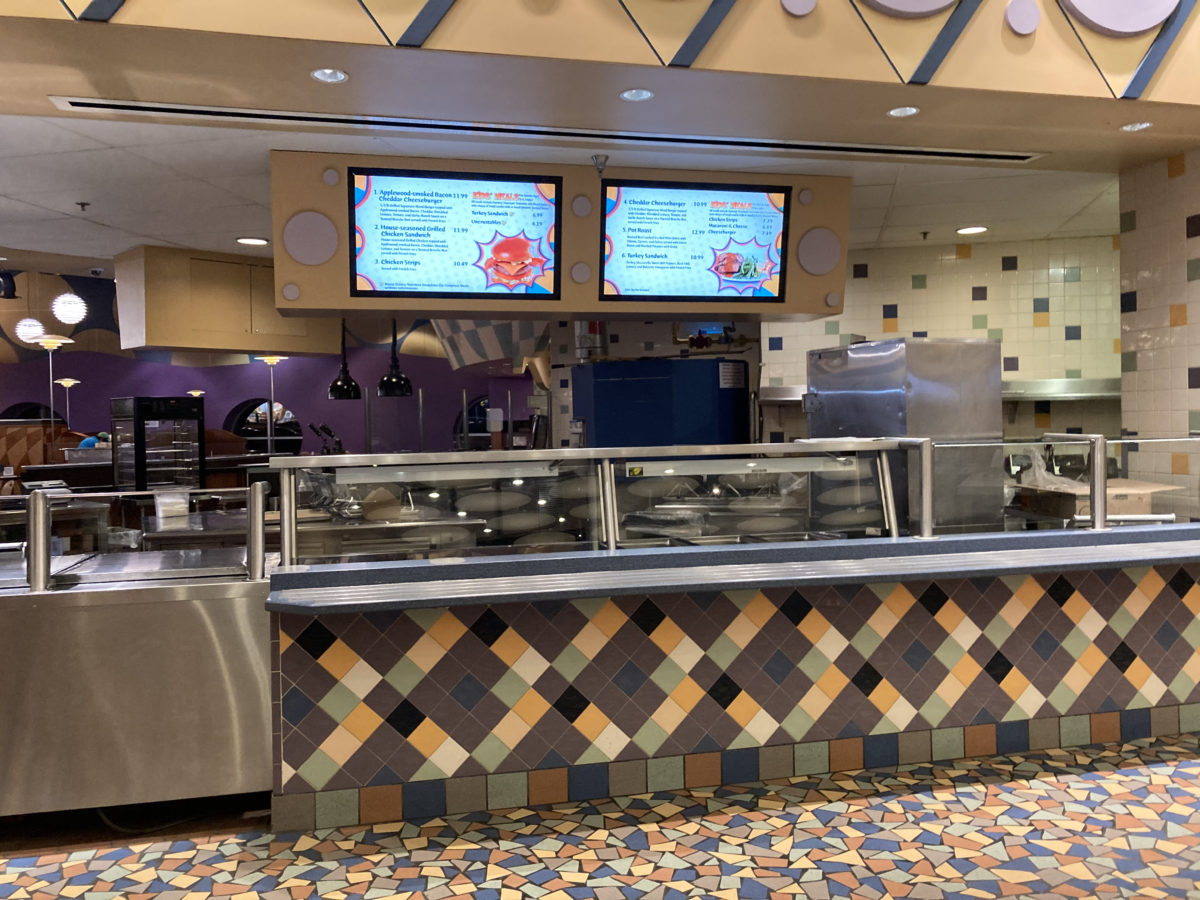 Cast members are still preparing food behind the closed-off counters, but guests cannot walk up to the bays as they could in the past.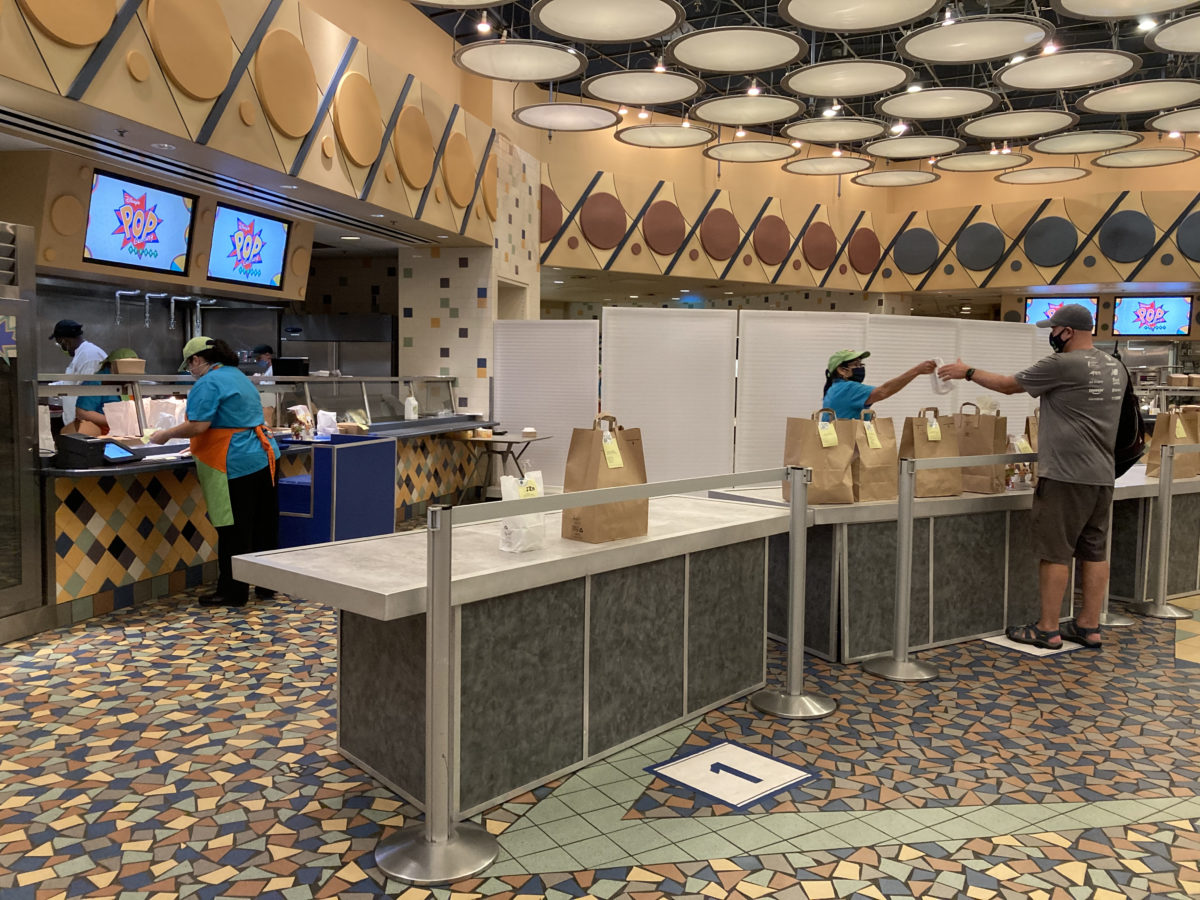 Numbered tables are designated for pickup. Once the order is placed, the My Disney Experience app will notify you what table to go to receive your food.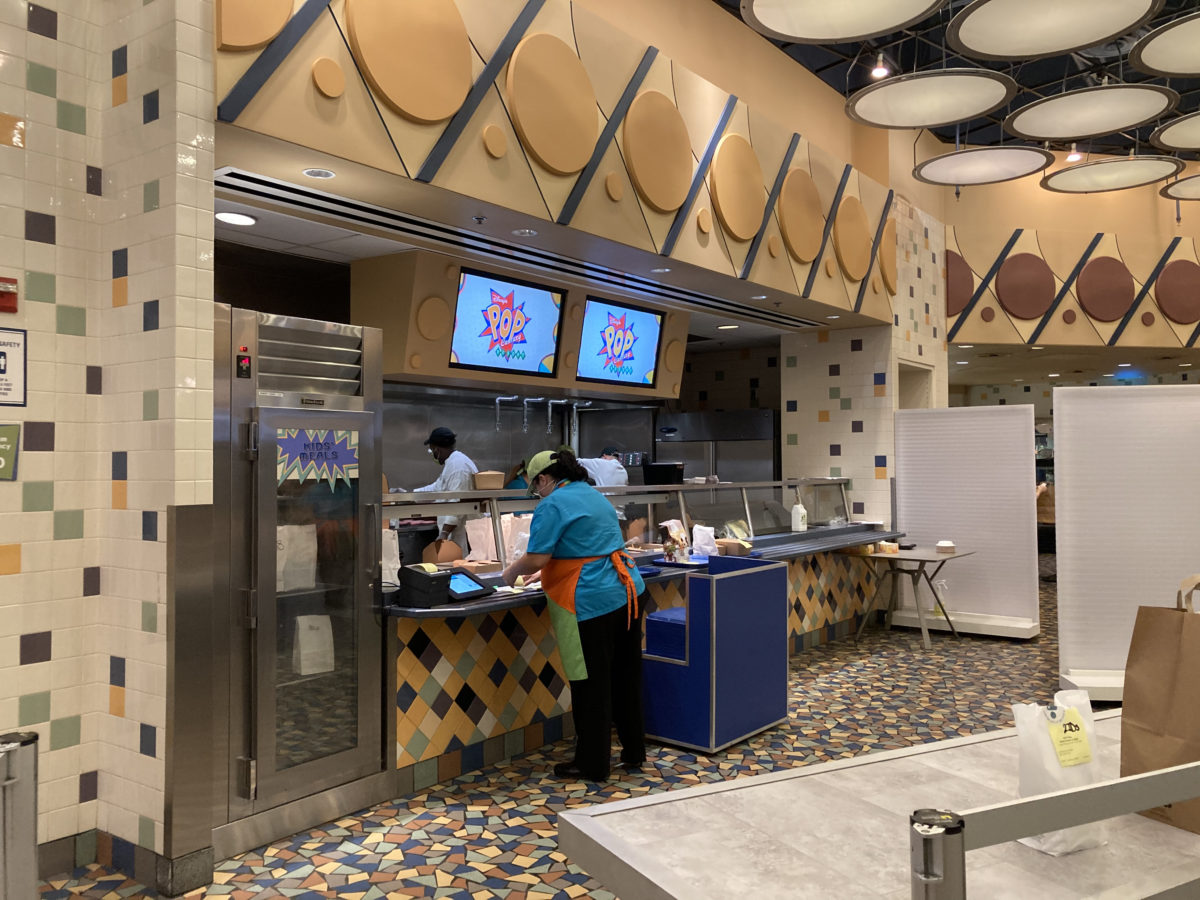 With the bays closed off to guests, the grab-and-go cases are also unavailable, though what they usually offer is still available through Mobile Order. We ordered an energy drink following our meal and had a pickup window beginning fifteen minutes later. It wasn't too long of a wait, but it does remove the convenience of grab & go.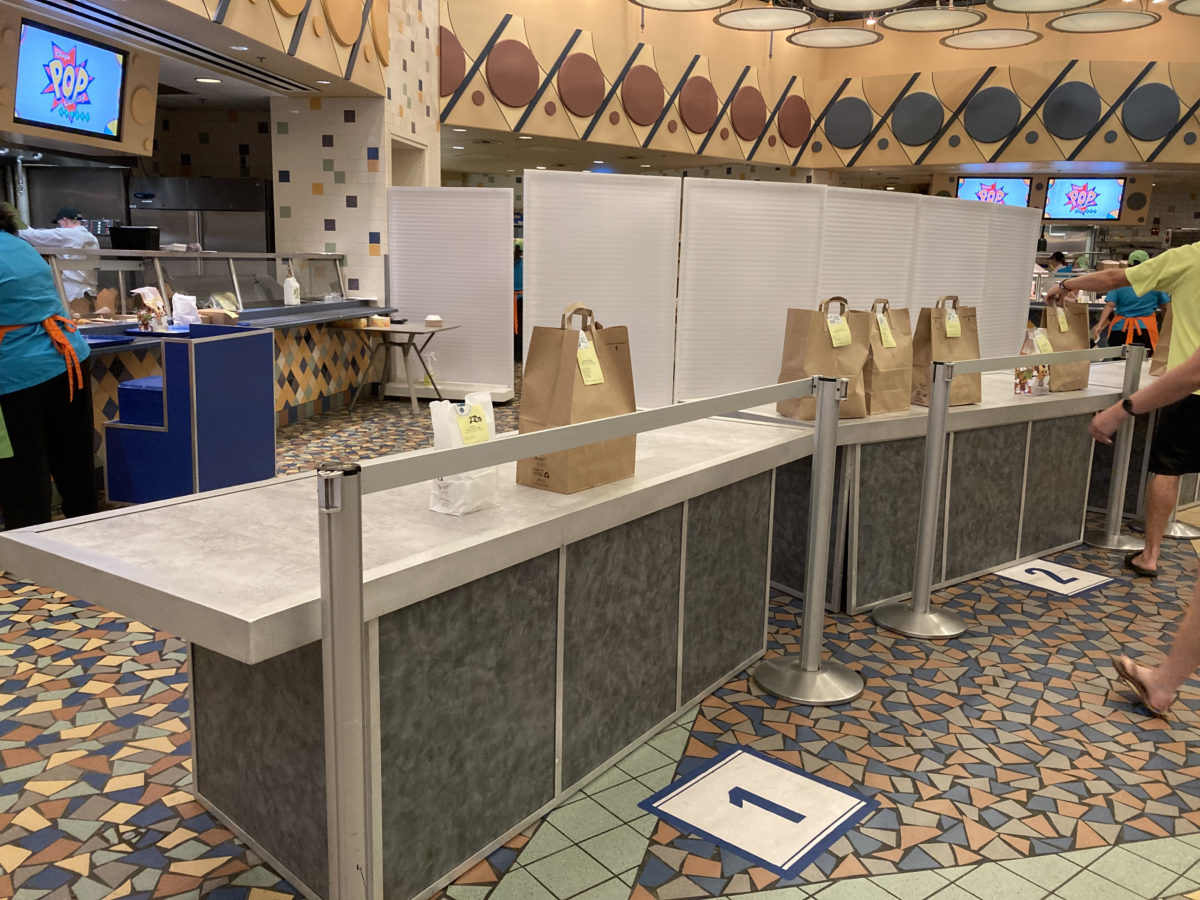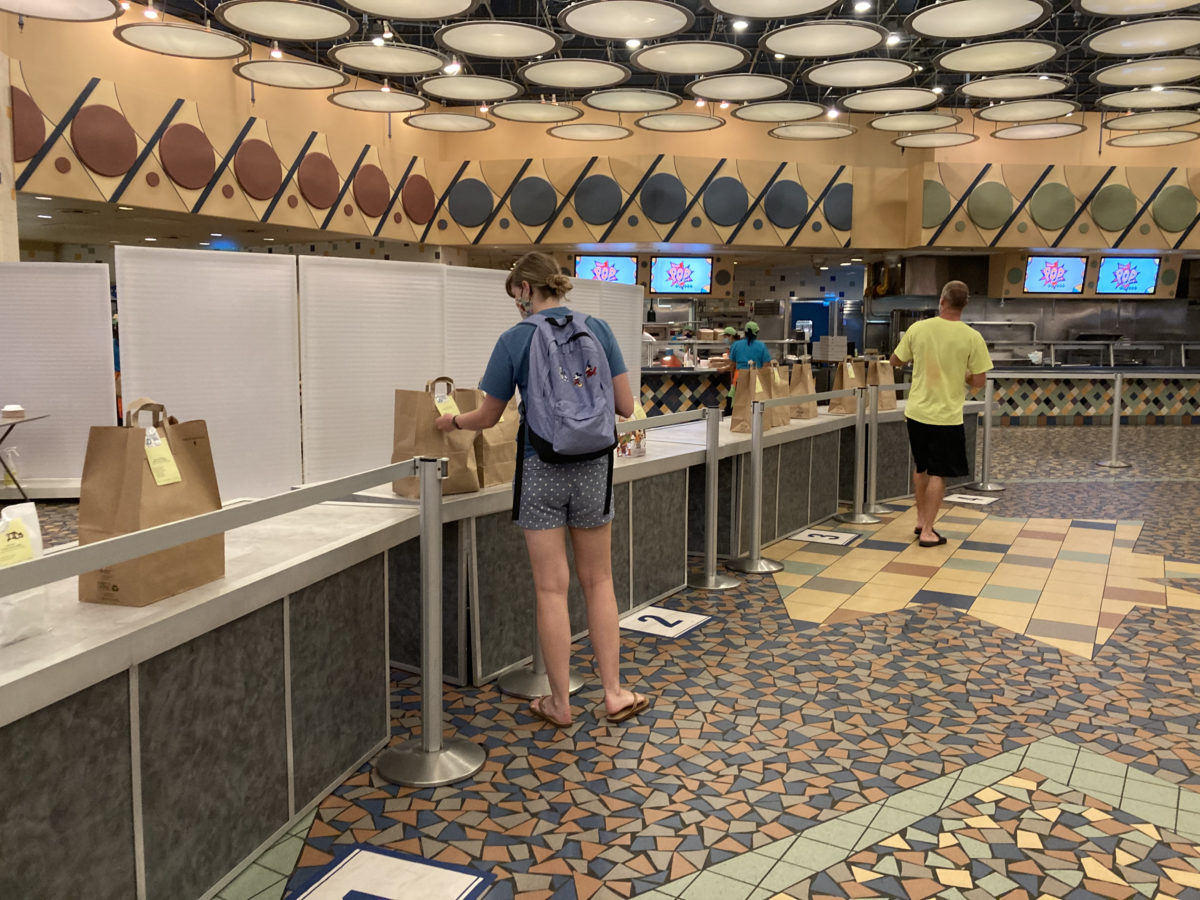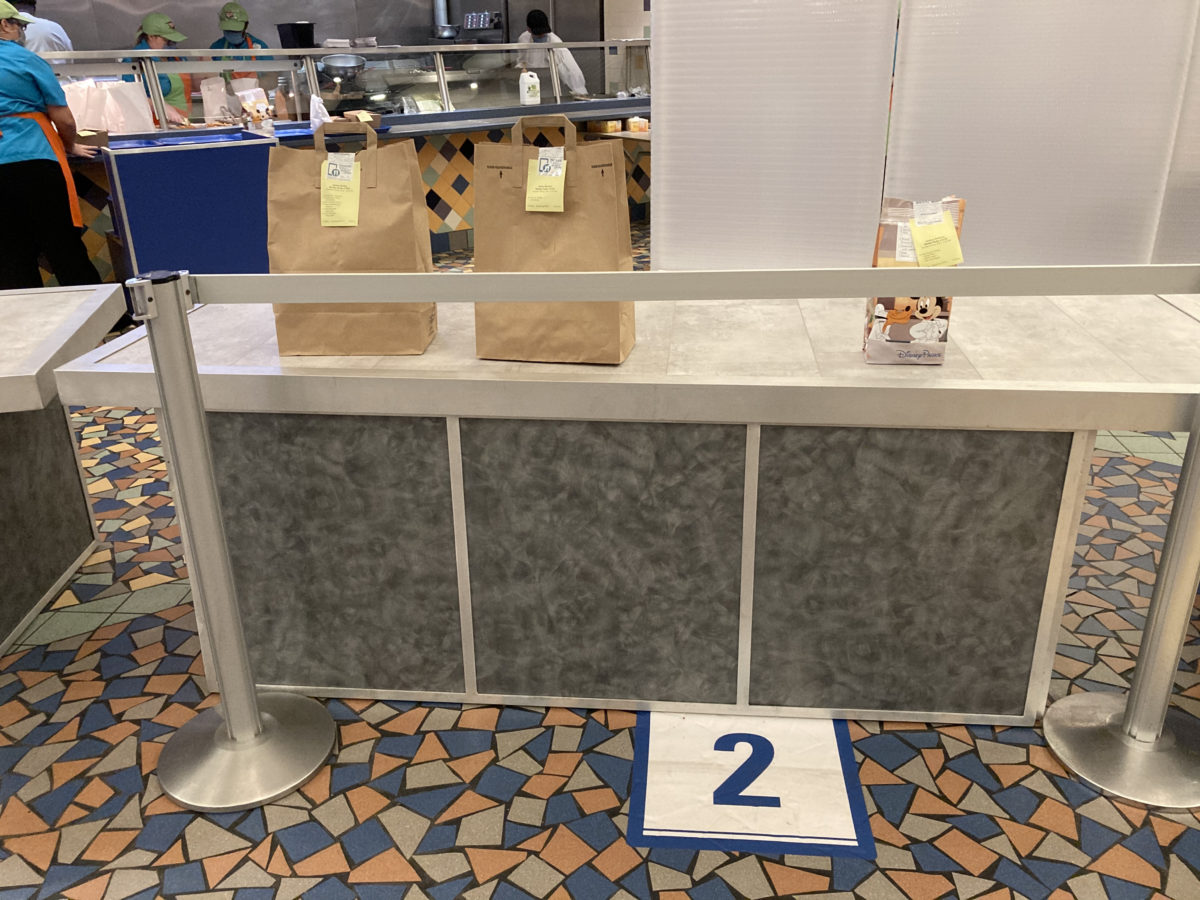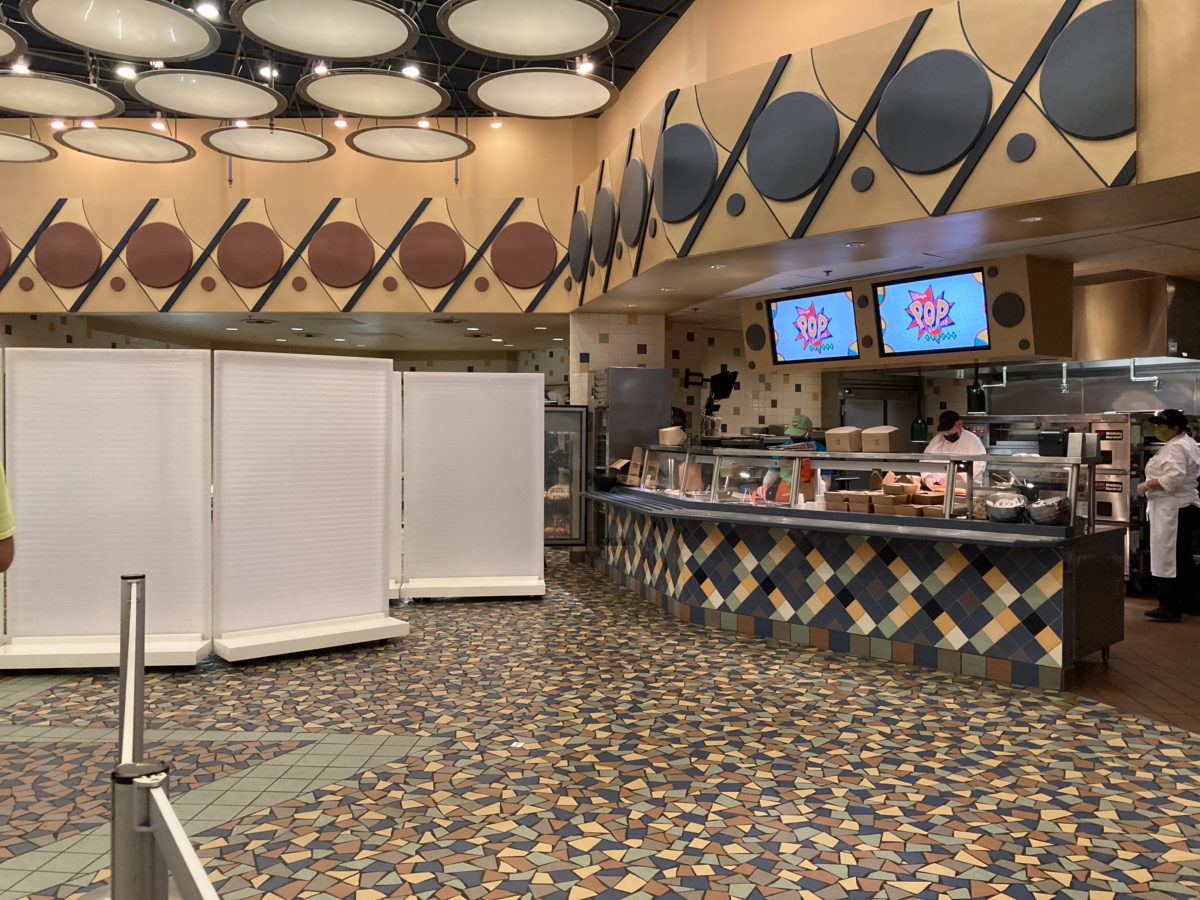 The entire grab-and-go section has been sectioned off via these temporary white wall segments.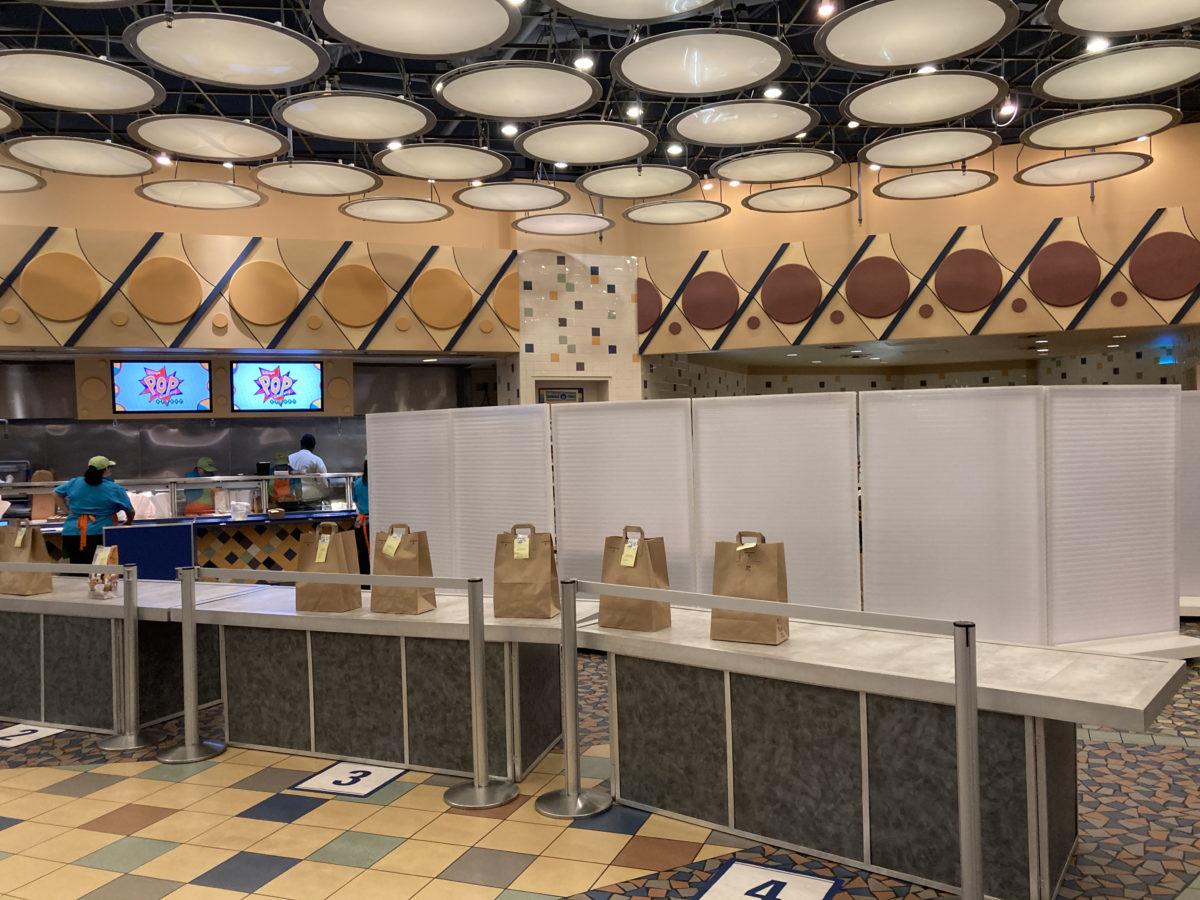 The bags themselves have receipts and stickers on them to tell you whose order is whose.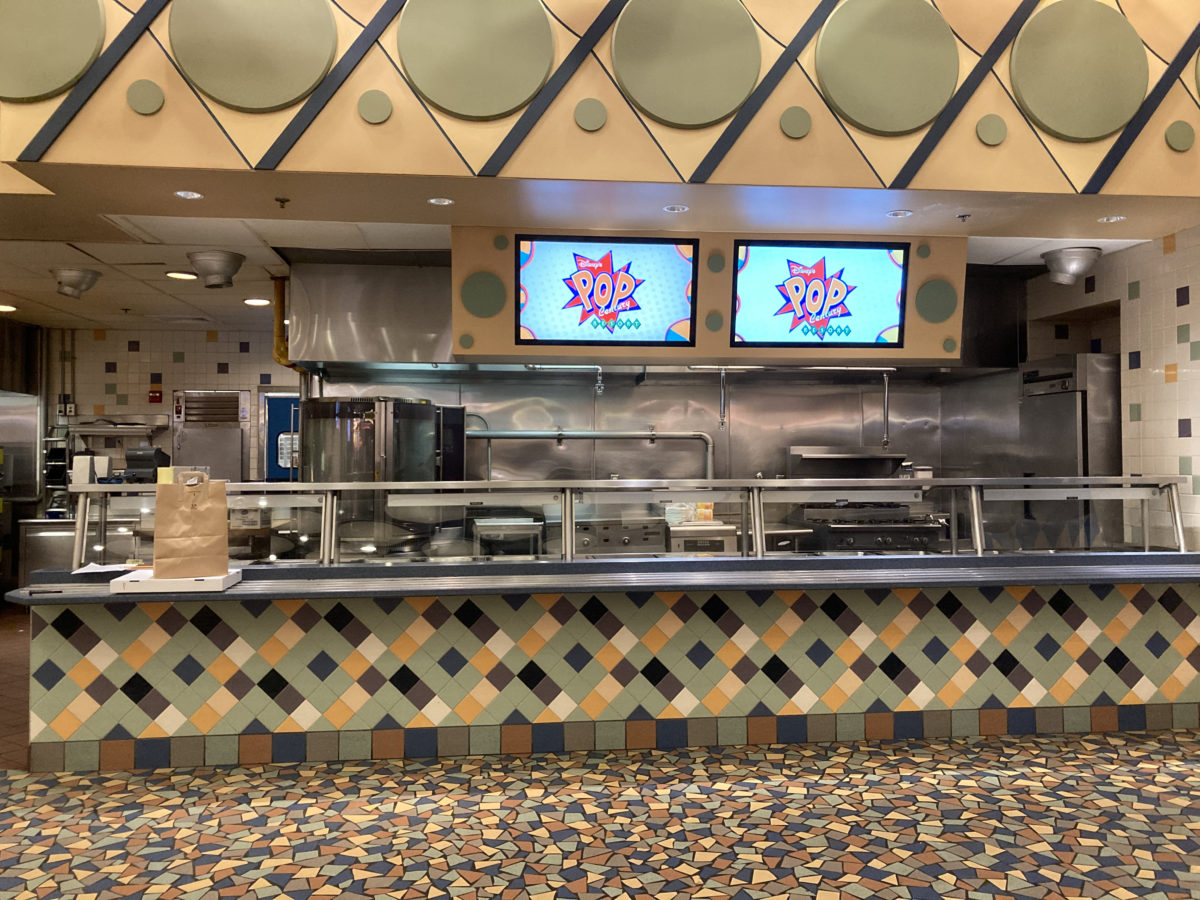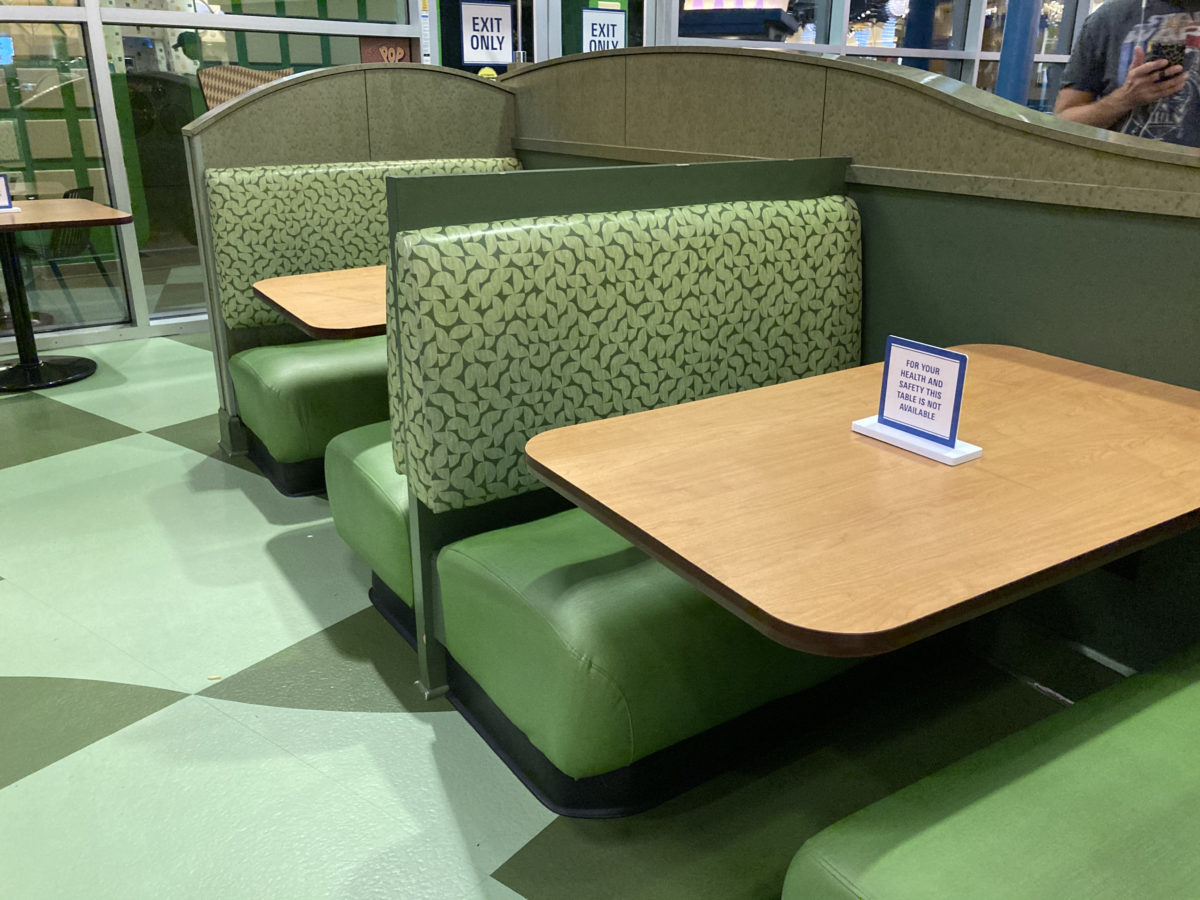 As we waited for our order, we noticed that like at most restaurants around Walt Disney World, certain tables have been made unavailable for the sake of social distancing.
For more information on booking your next trip with our official travel agent sponsor, the Vacationeer, visit wdwnt.travel.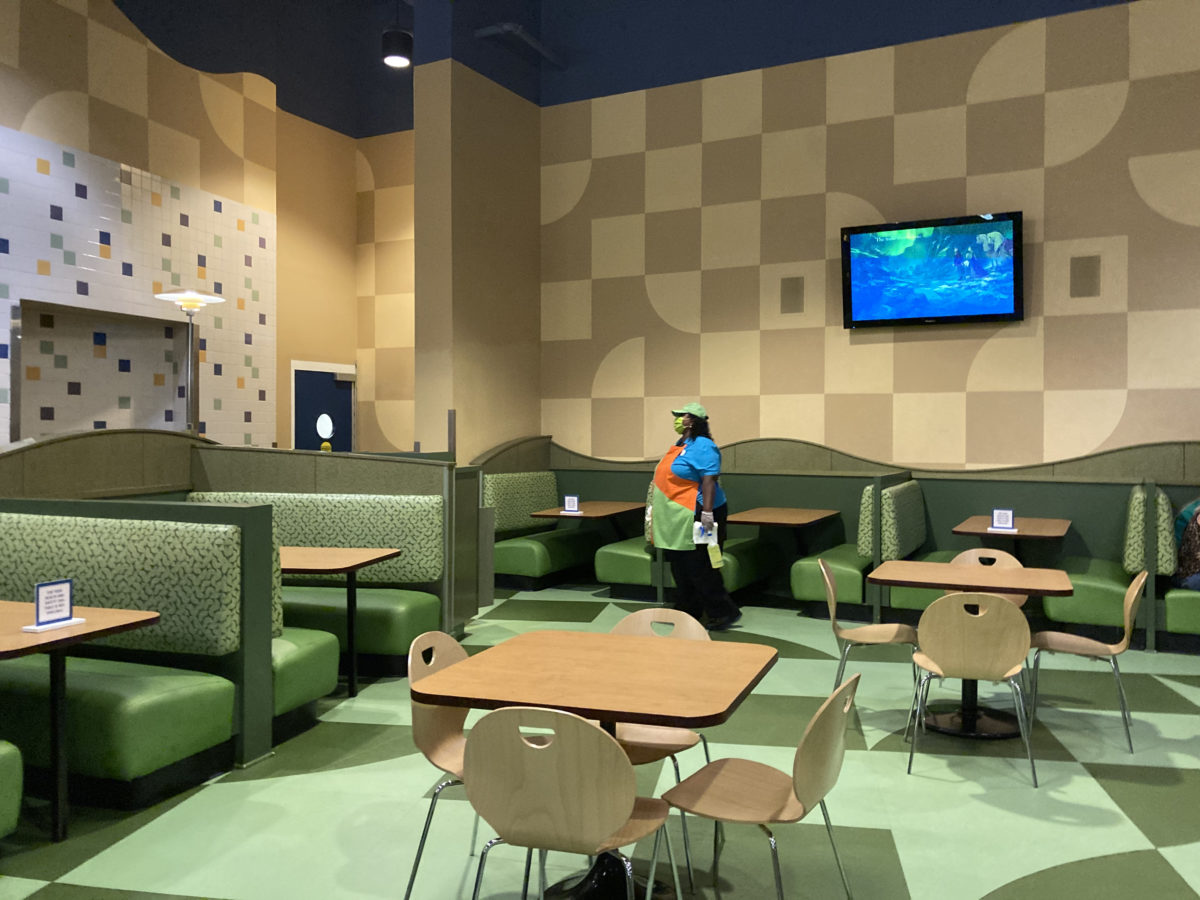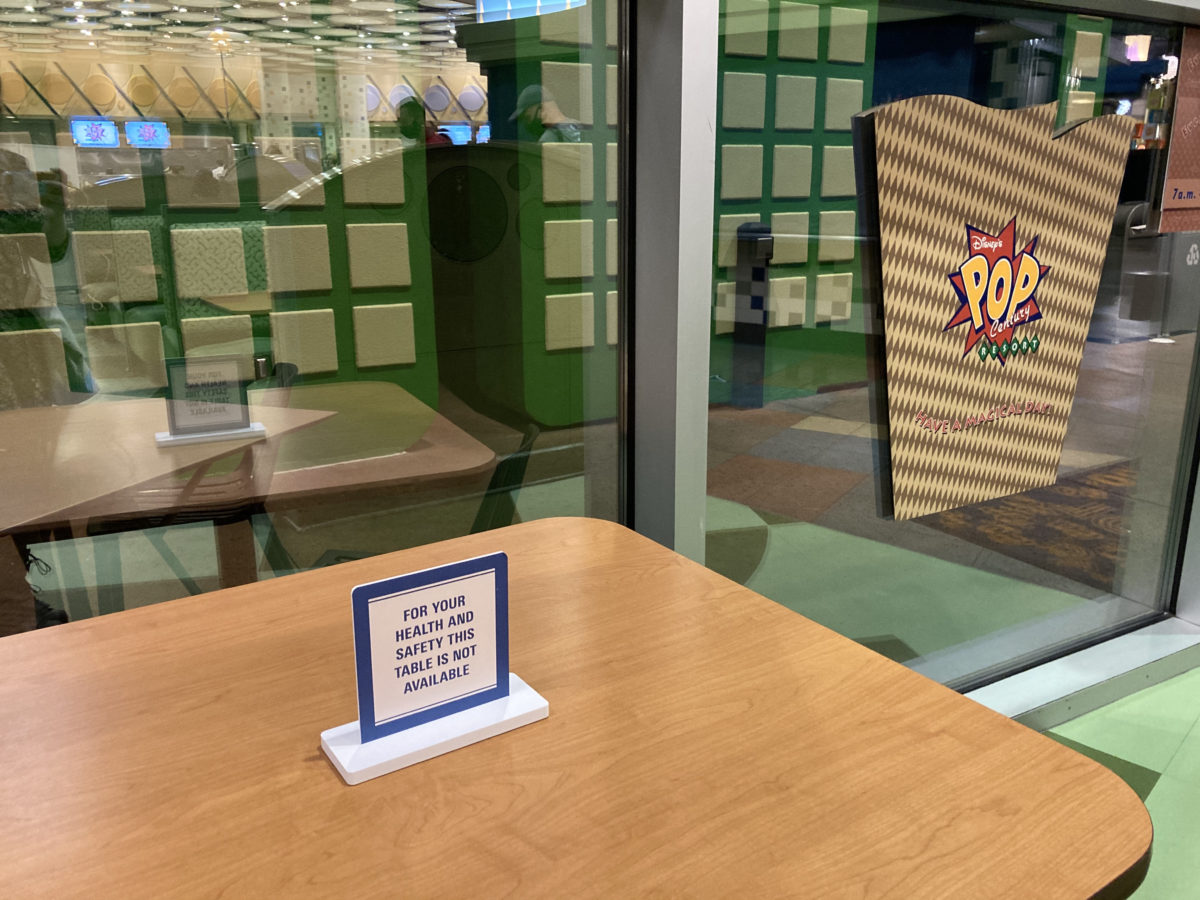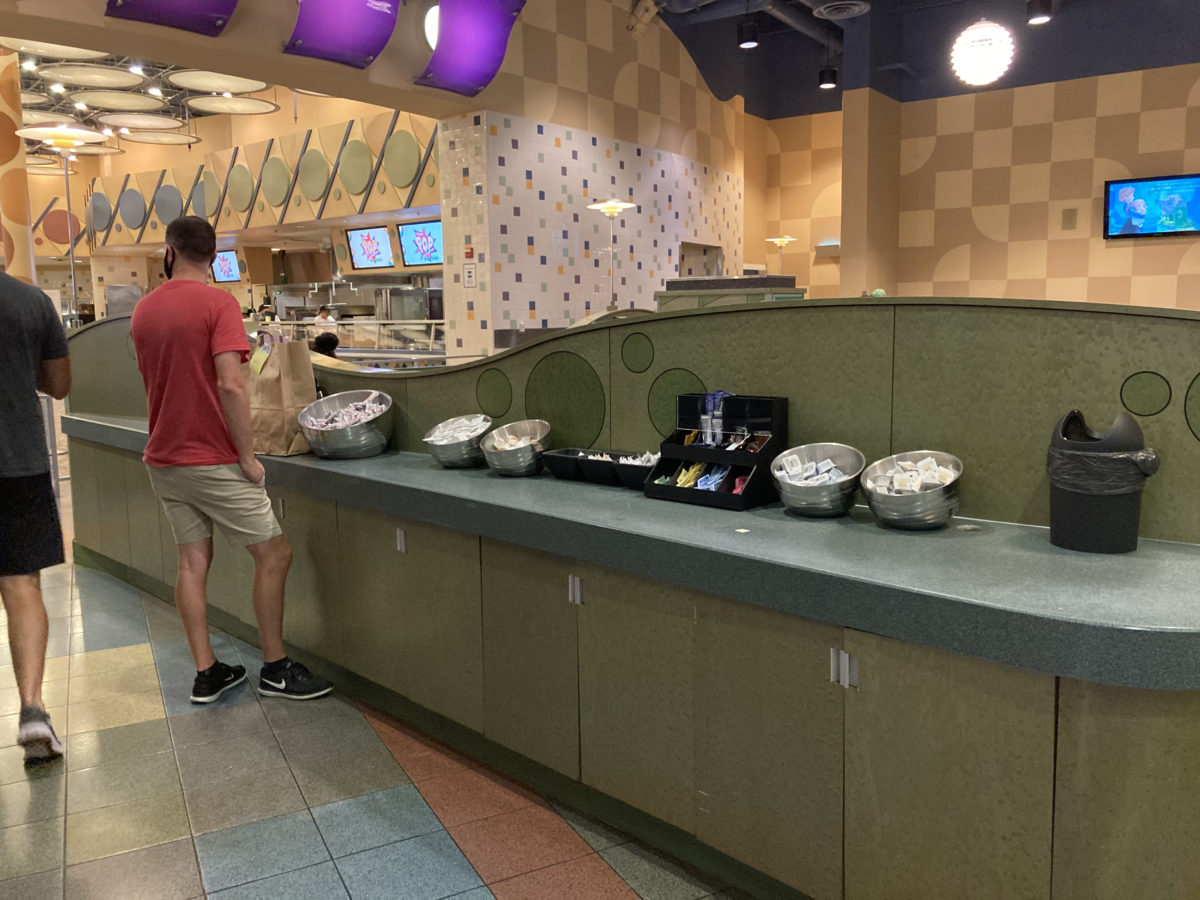 Select pre-packaged condiments can be found at various stations.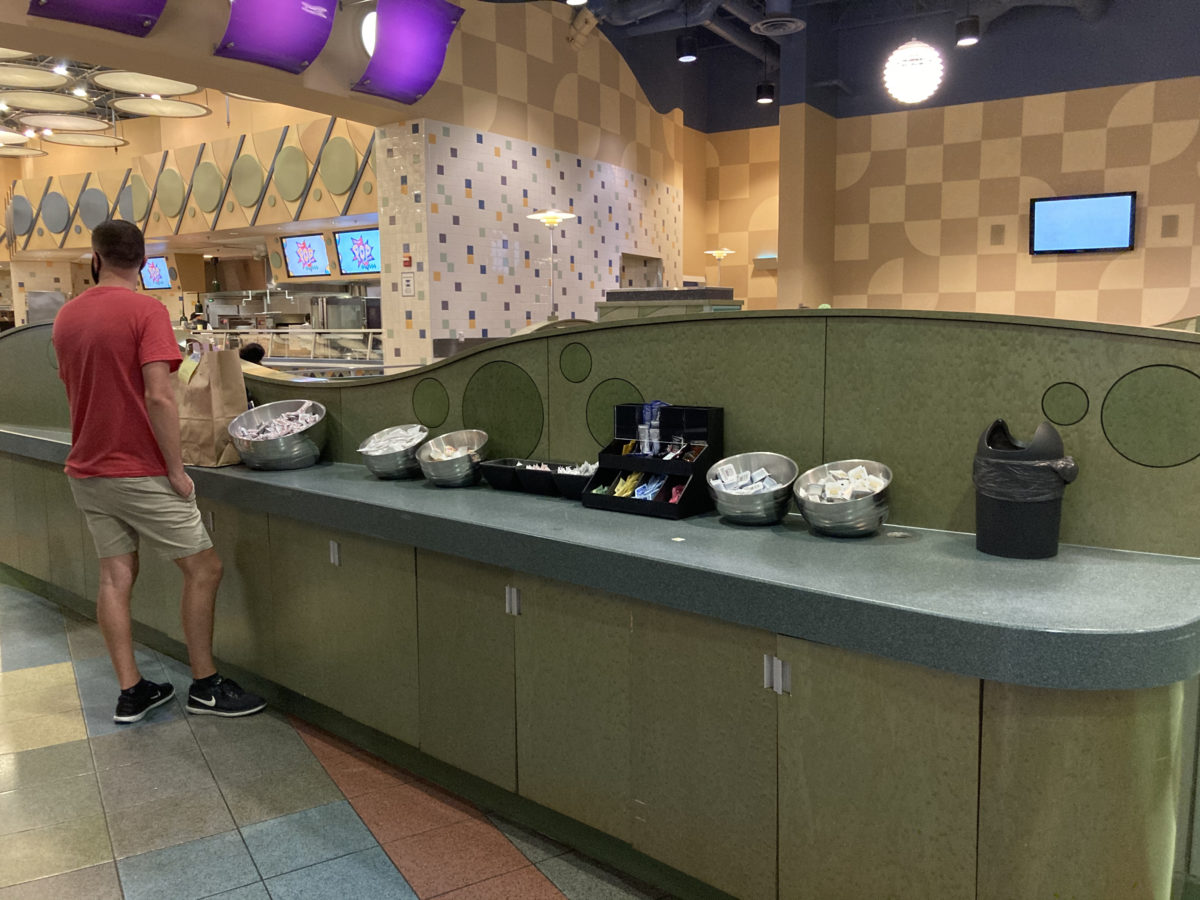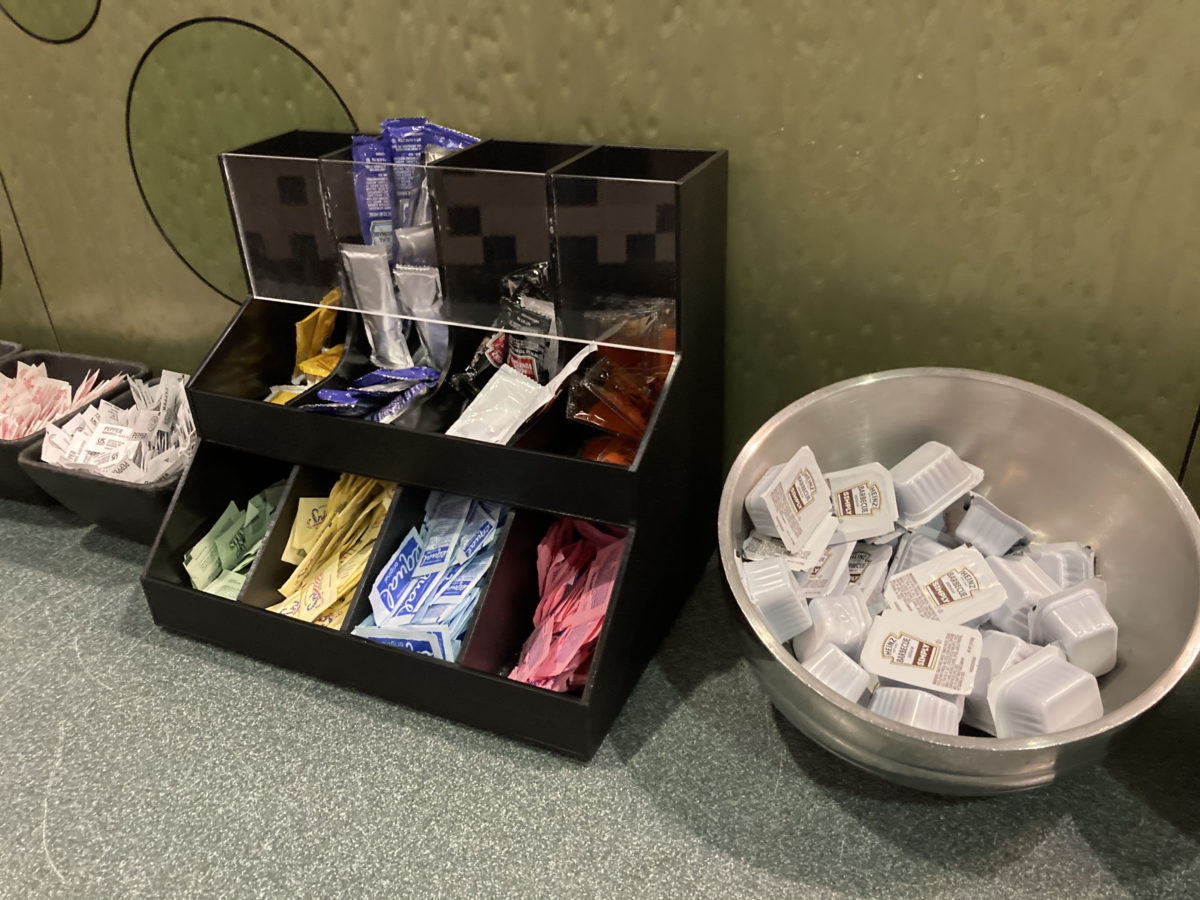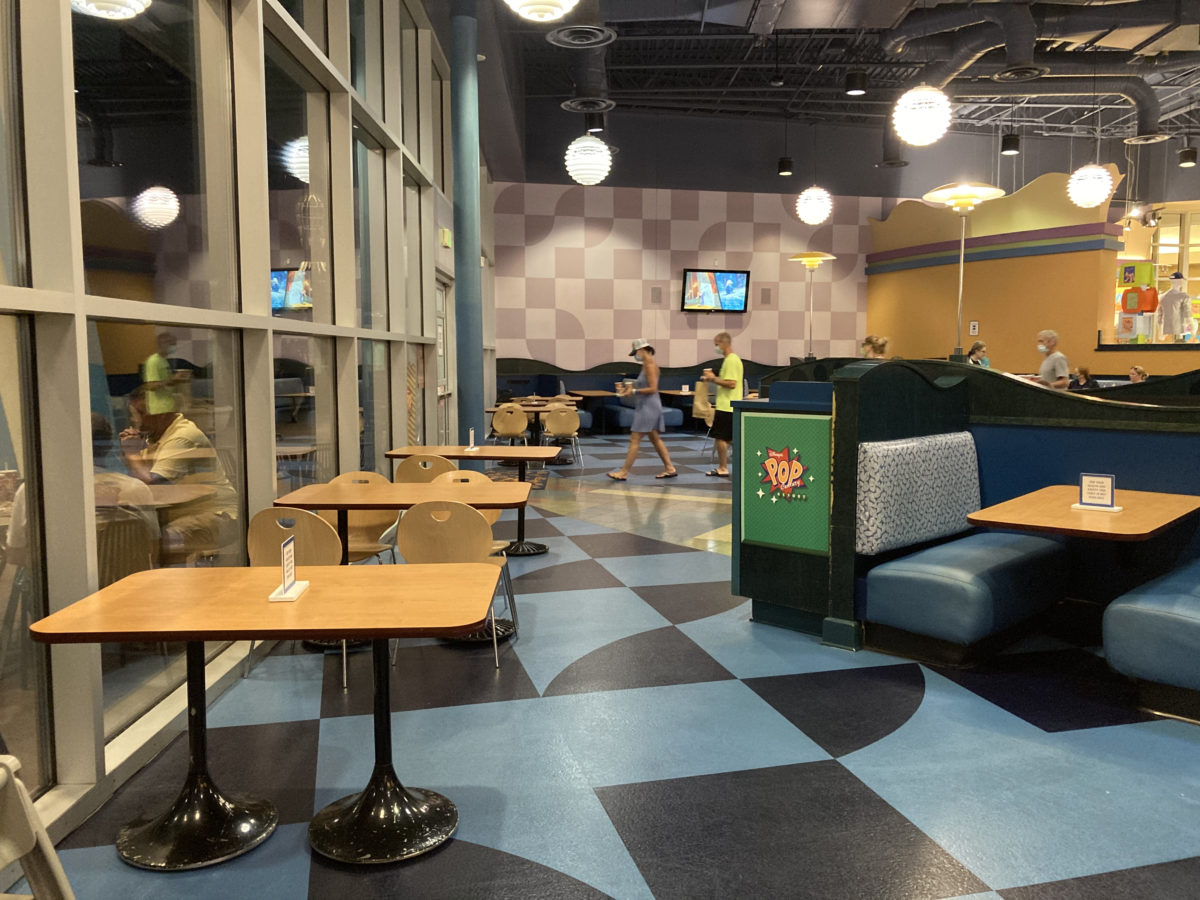 More tables are blocked off nearby.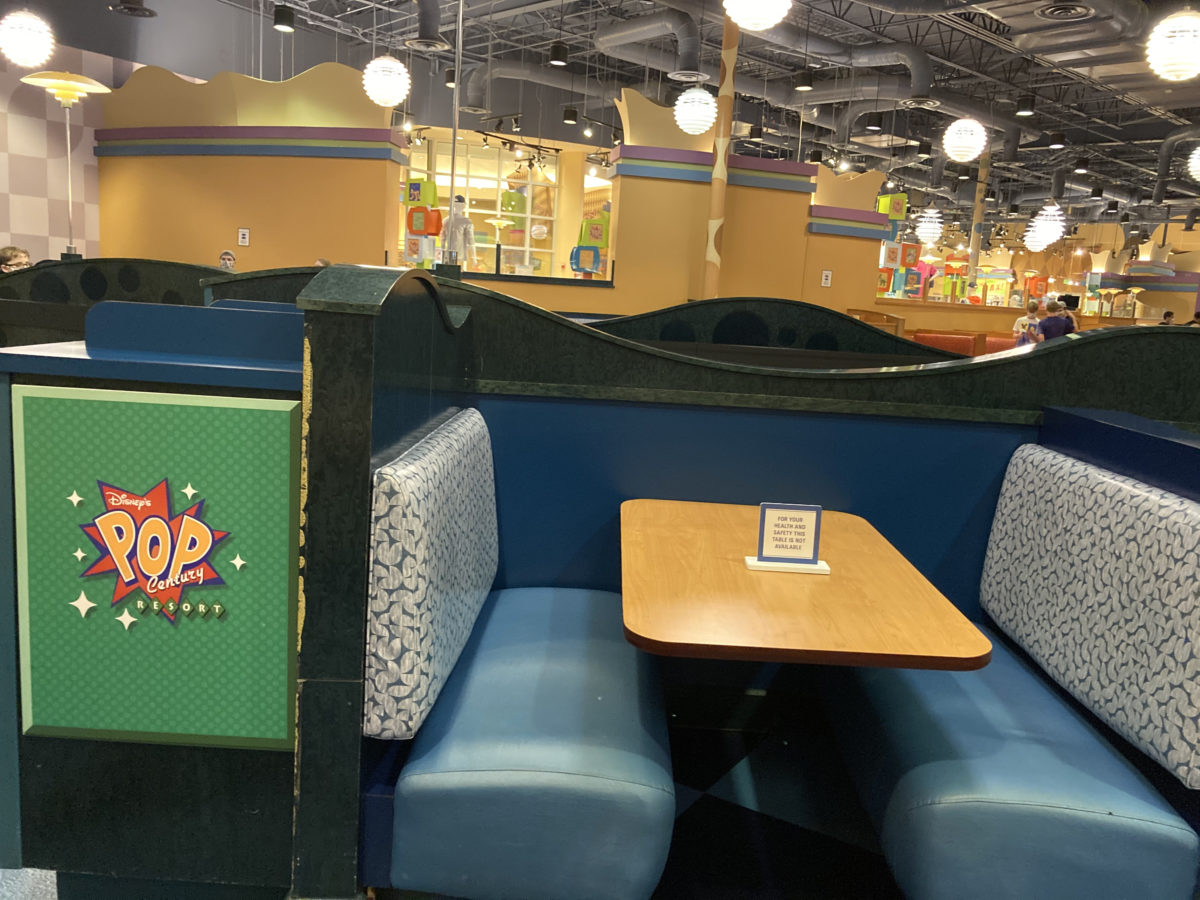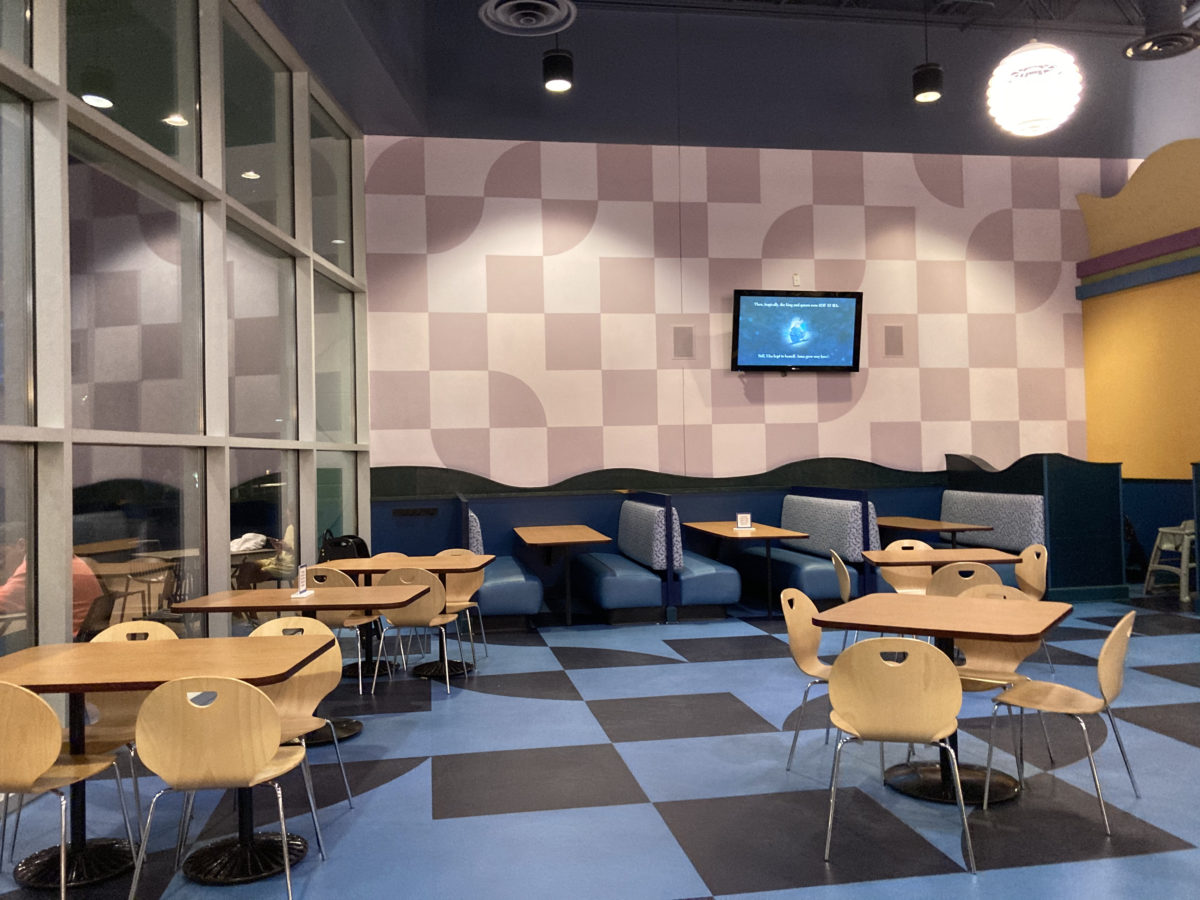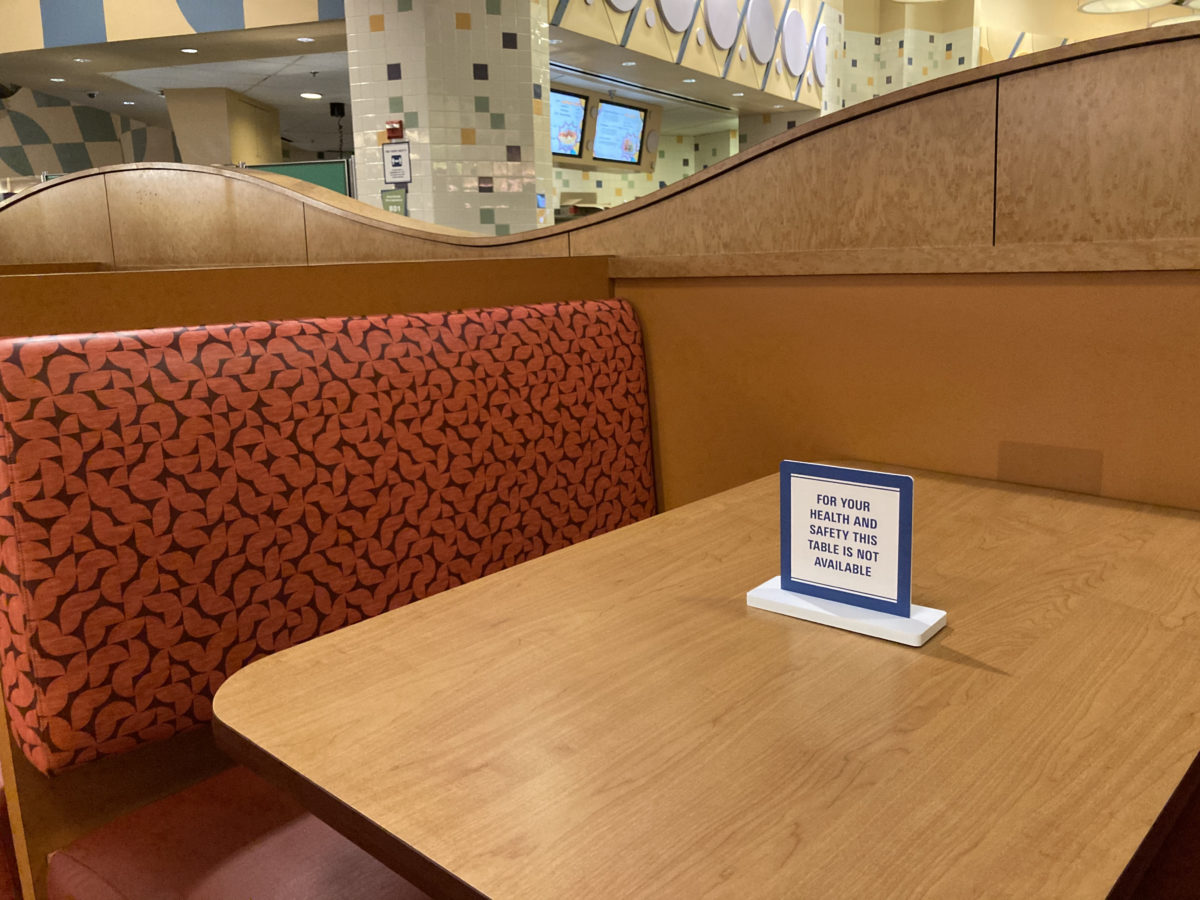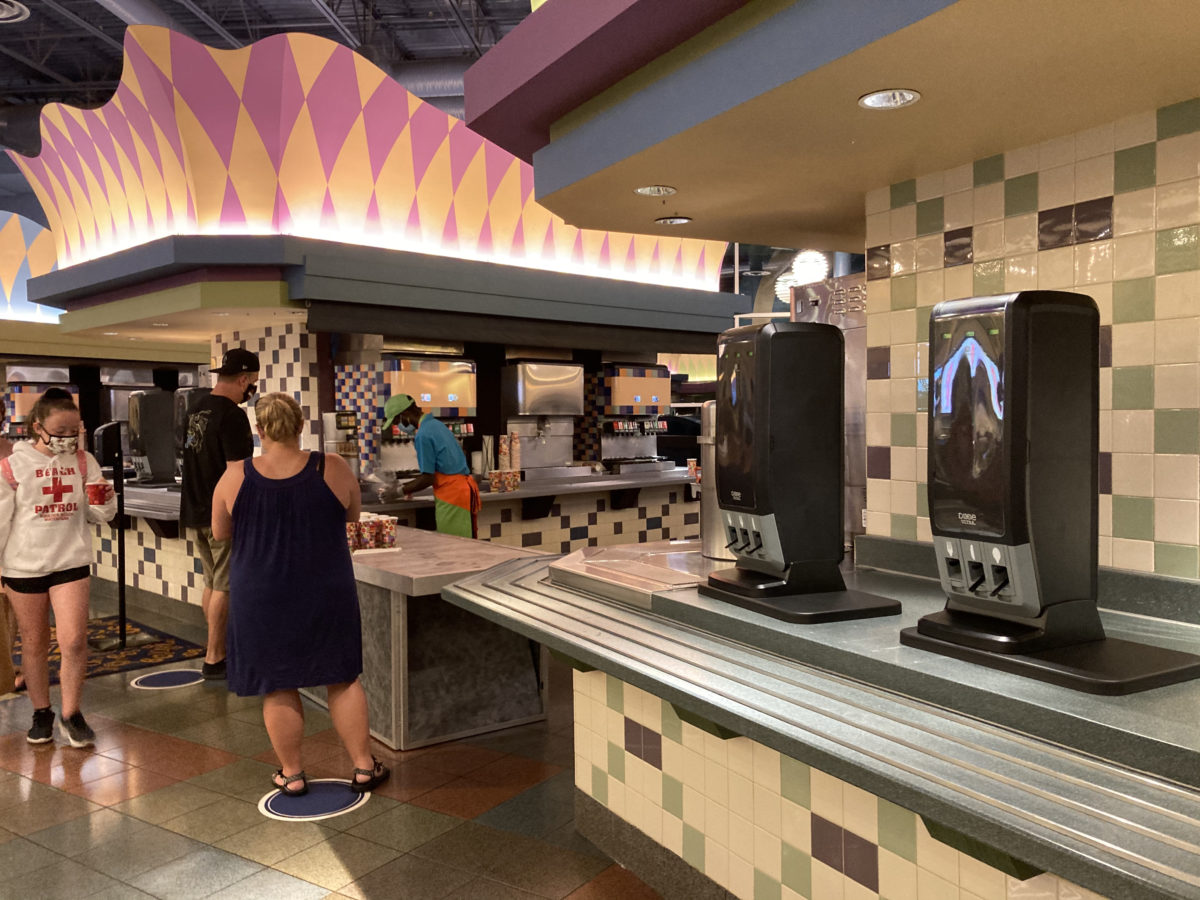 Utensil dispensers are located by the drink tables.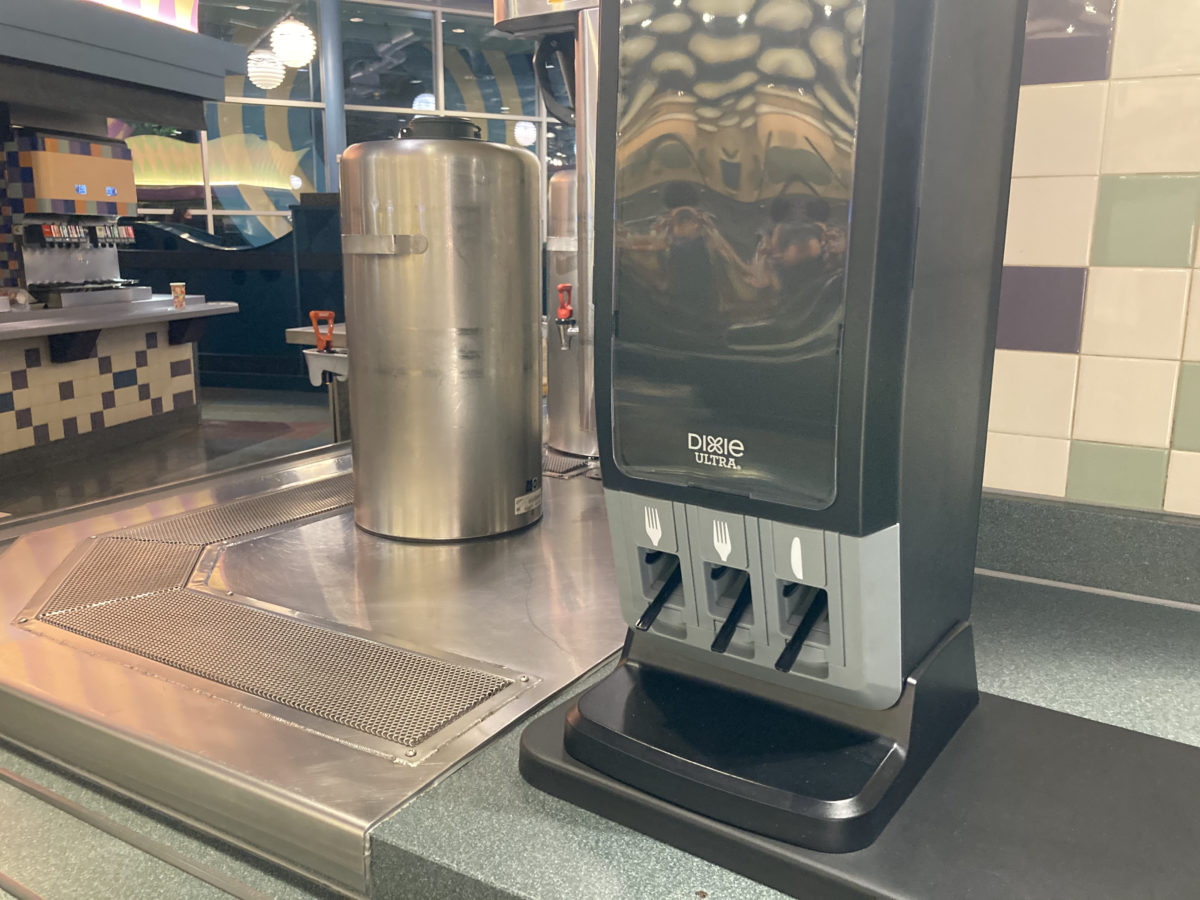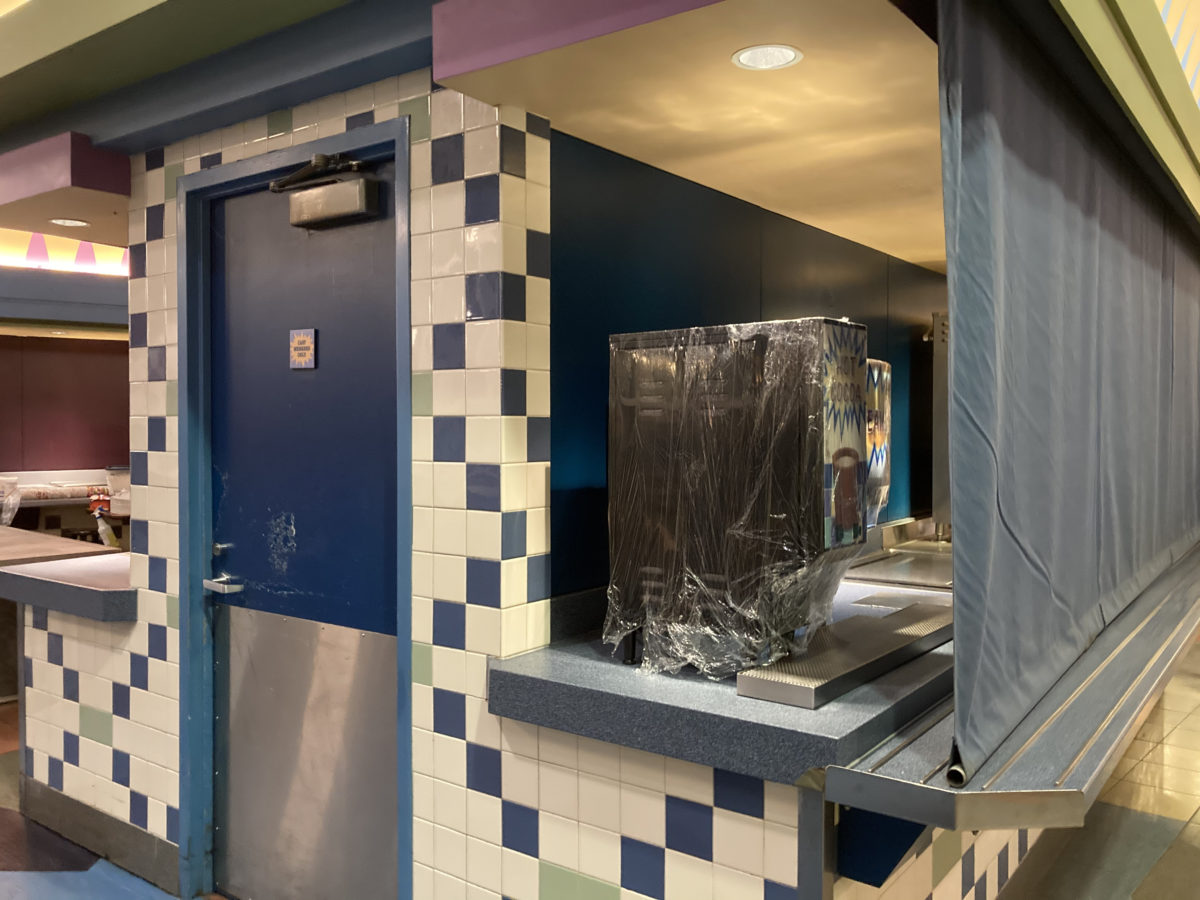 (It's very likely that this hot cocoa dispenser has been shut down because, well… it's July in Florida, and not for any pandemic-related reasons.)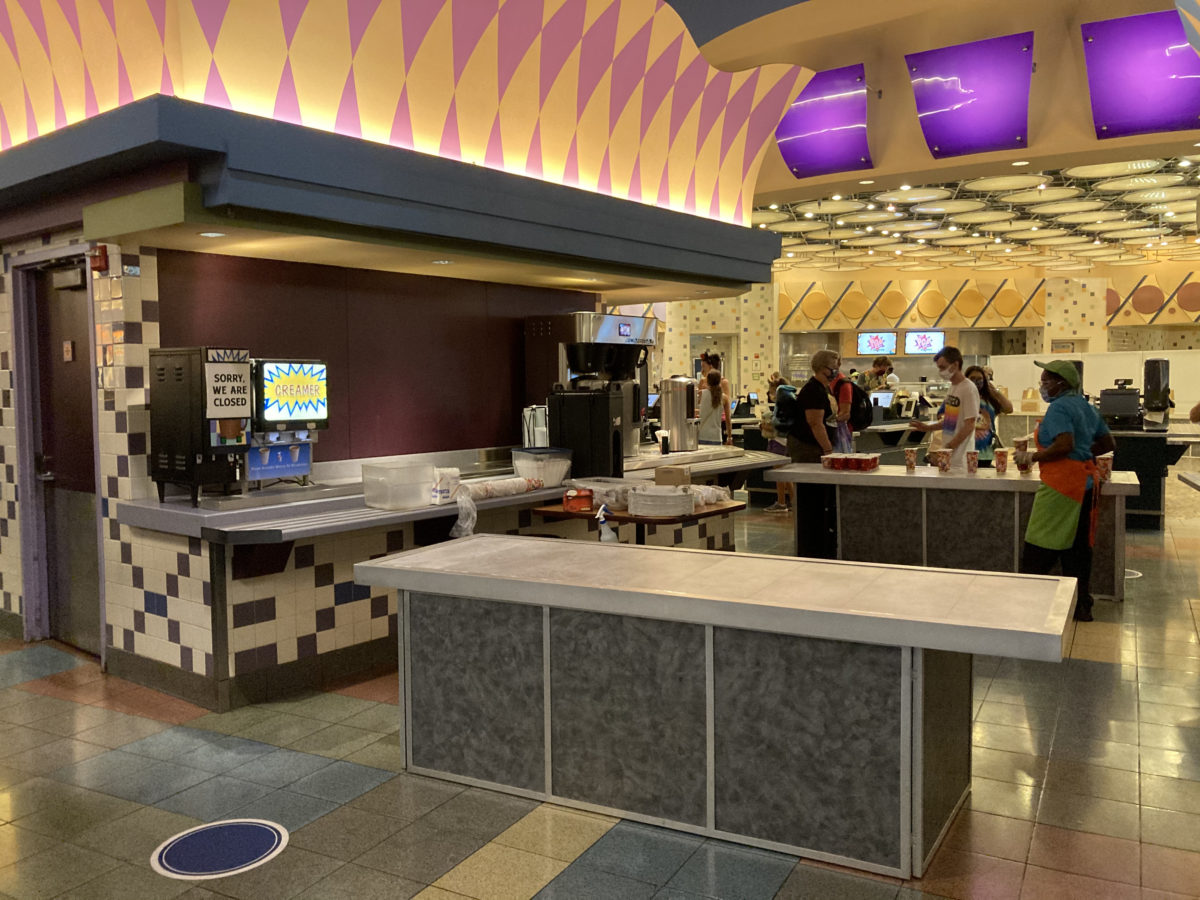 Guests can pick up their drinks at a designated table.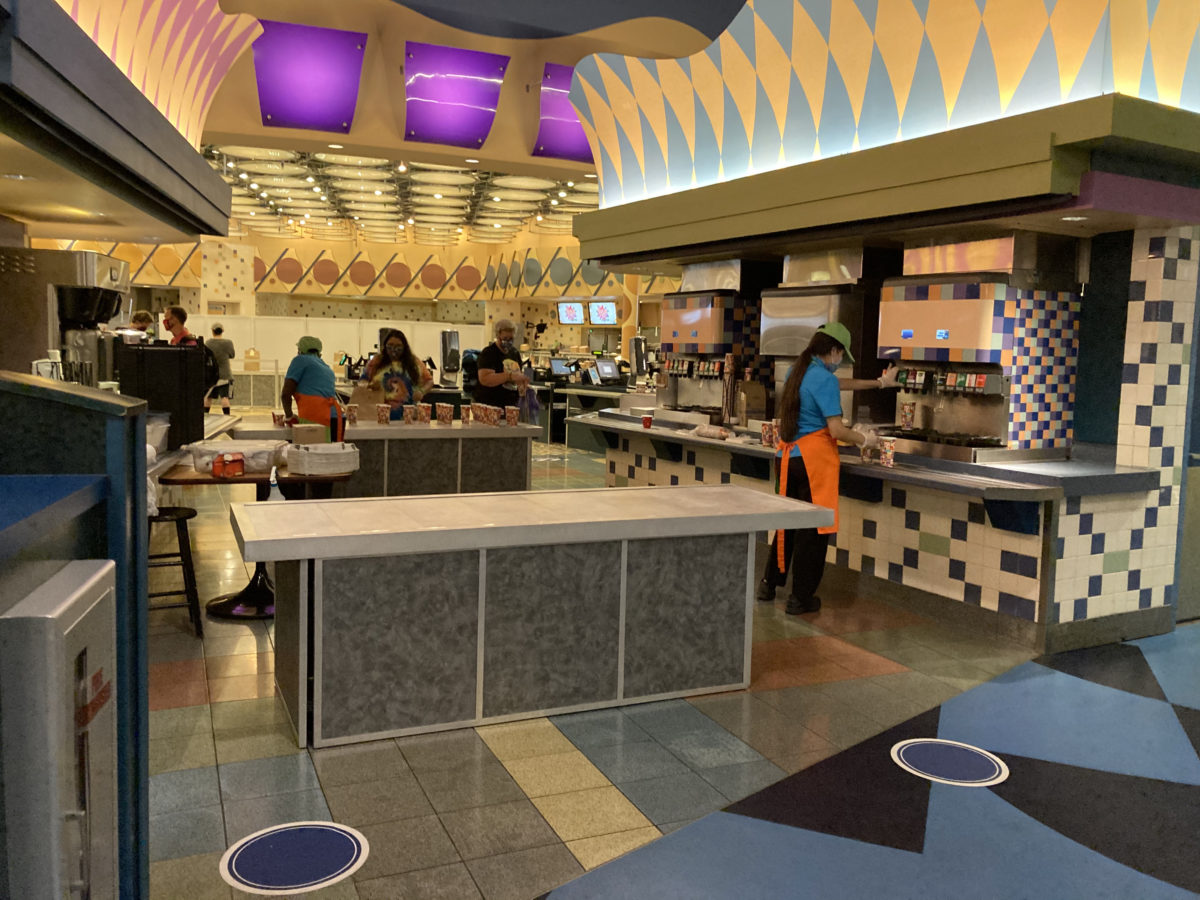 The soda dispenser is only for cast member use. Guests with resort mugs still have access to unlimited drinks via the pre-filled cups.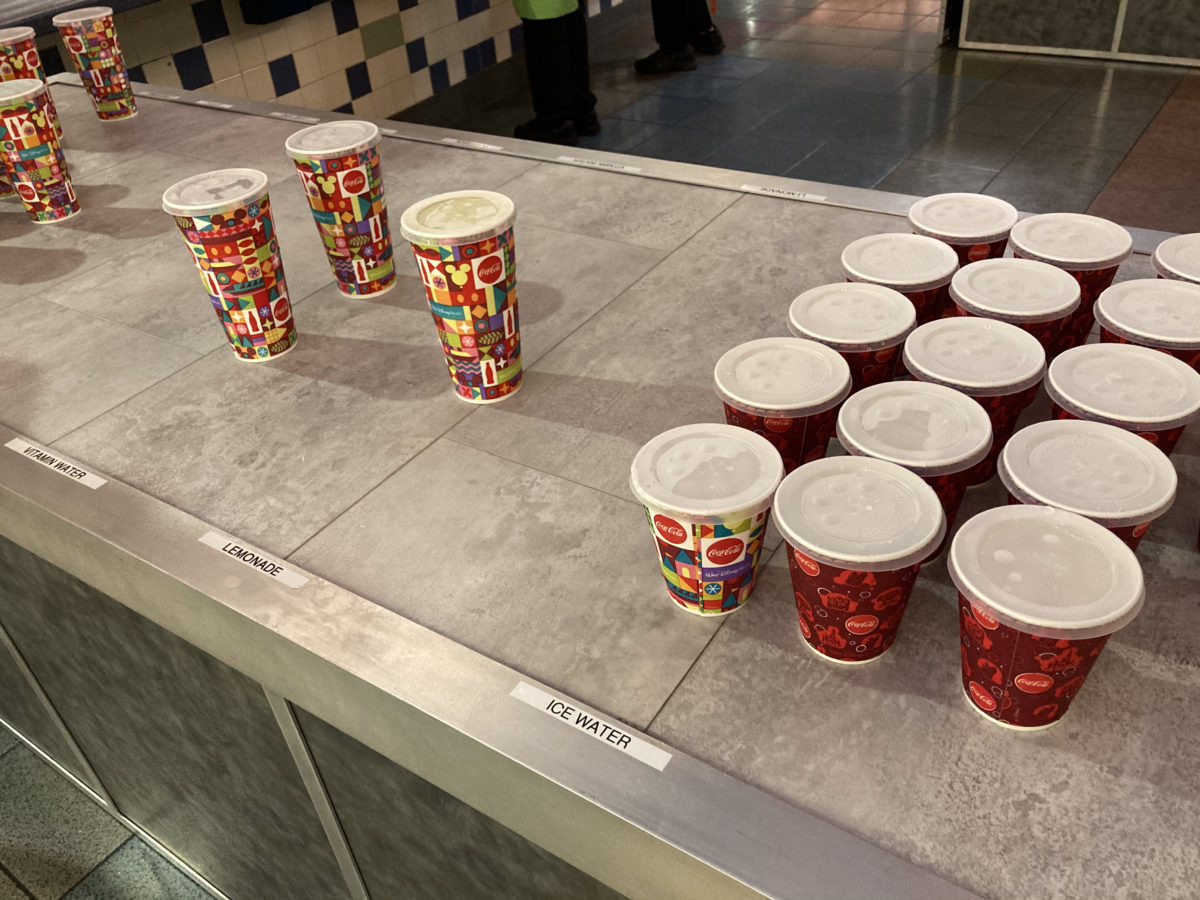 Ice water is also available in smaller cups.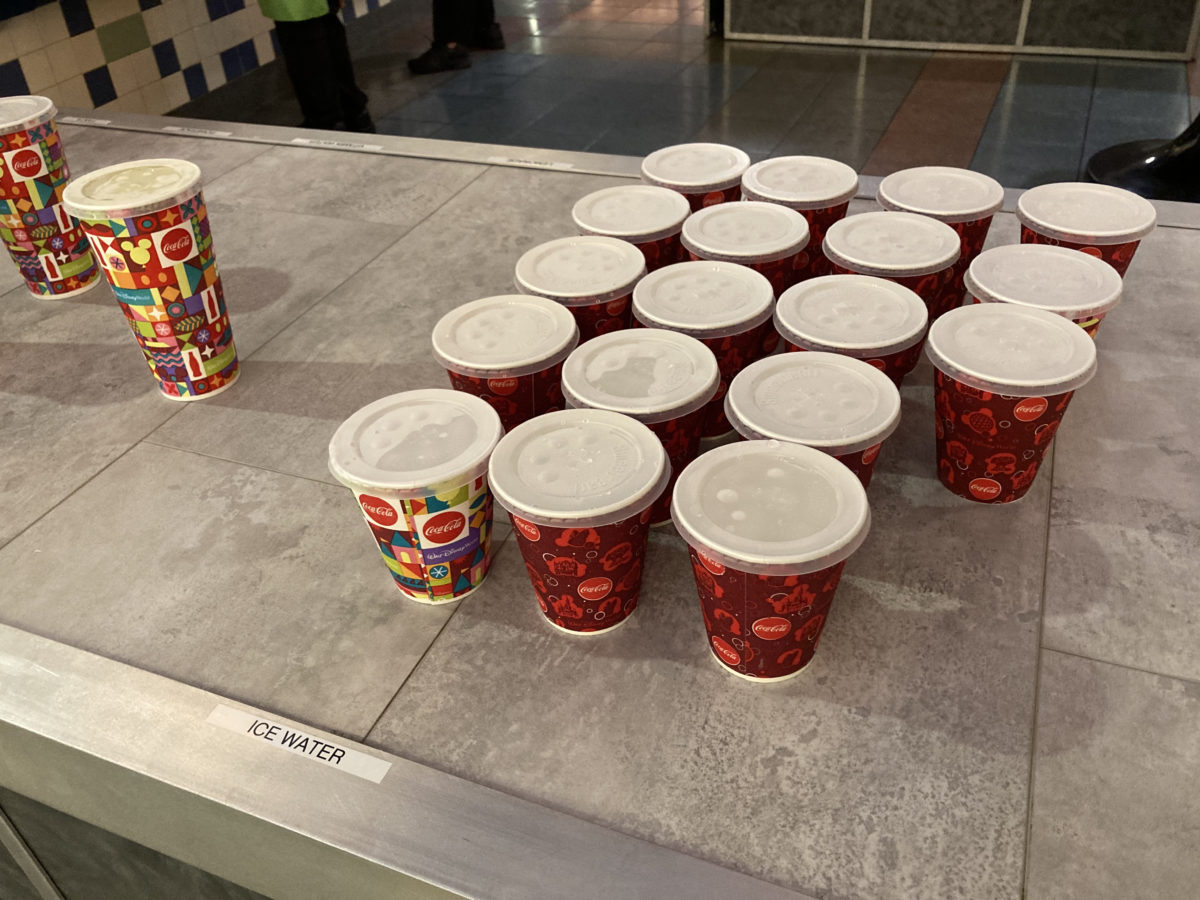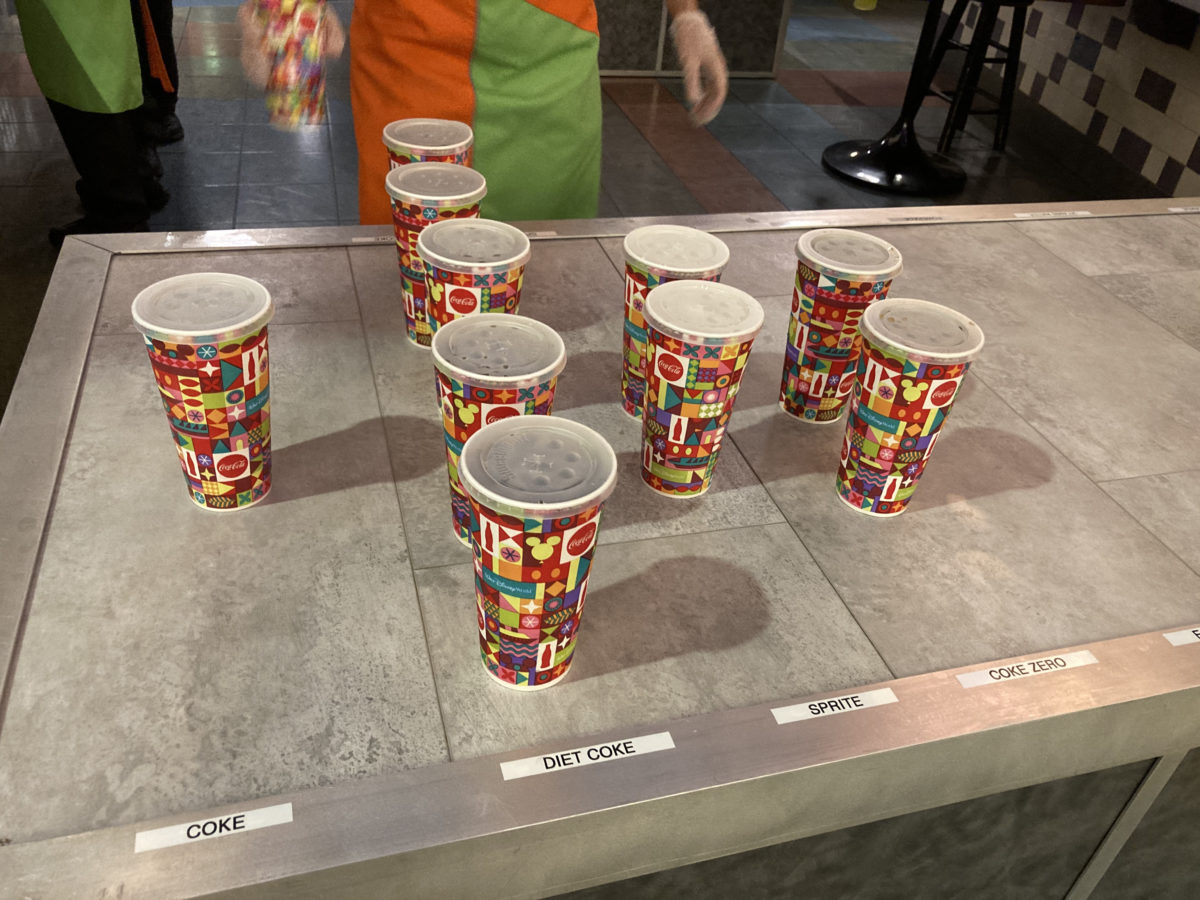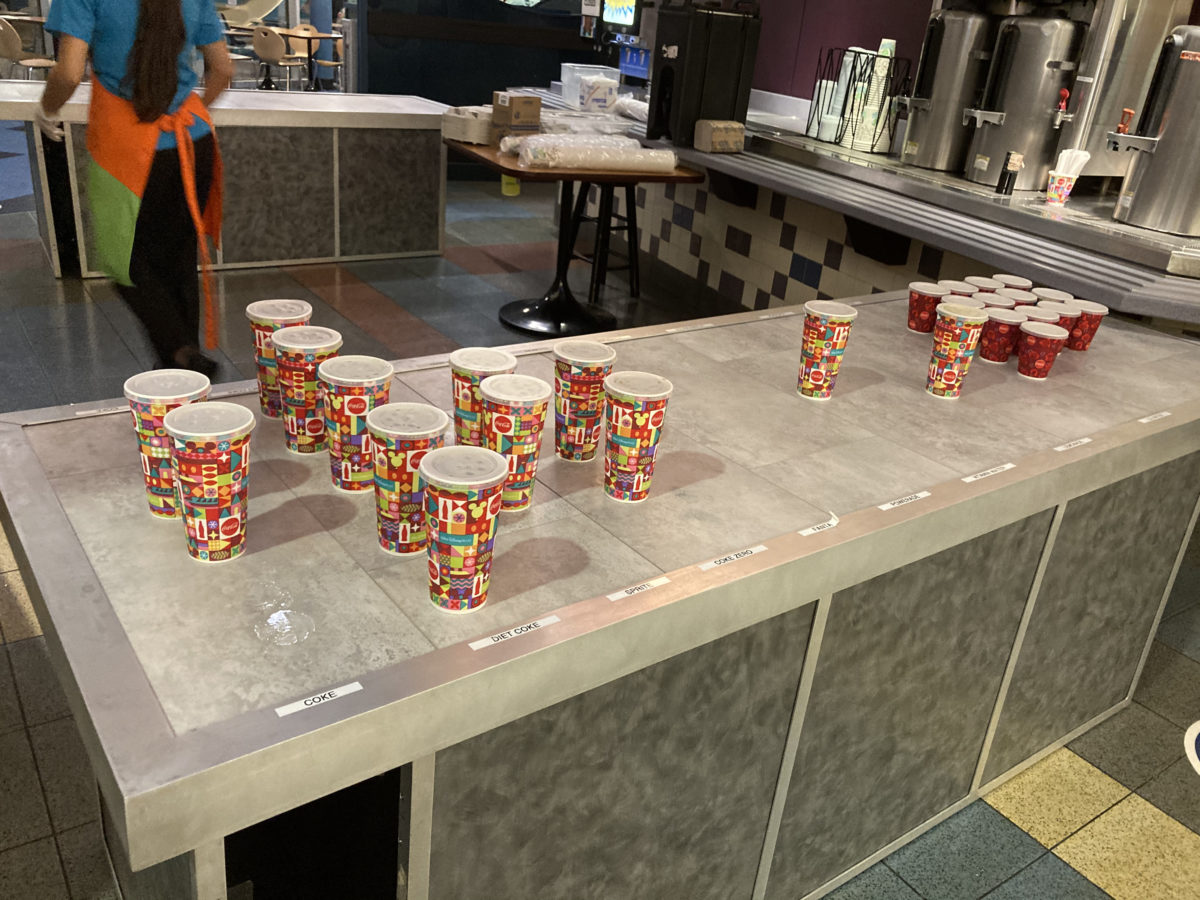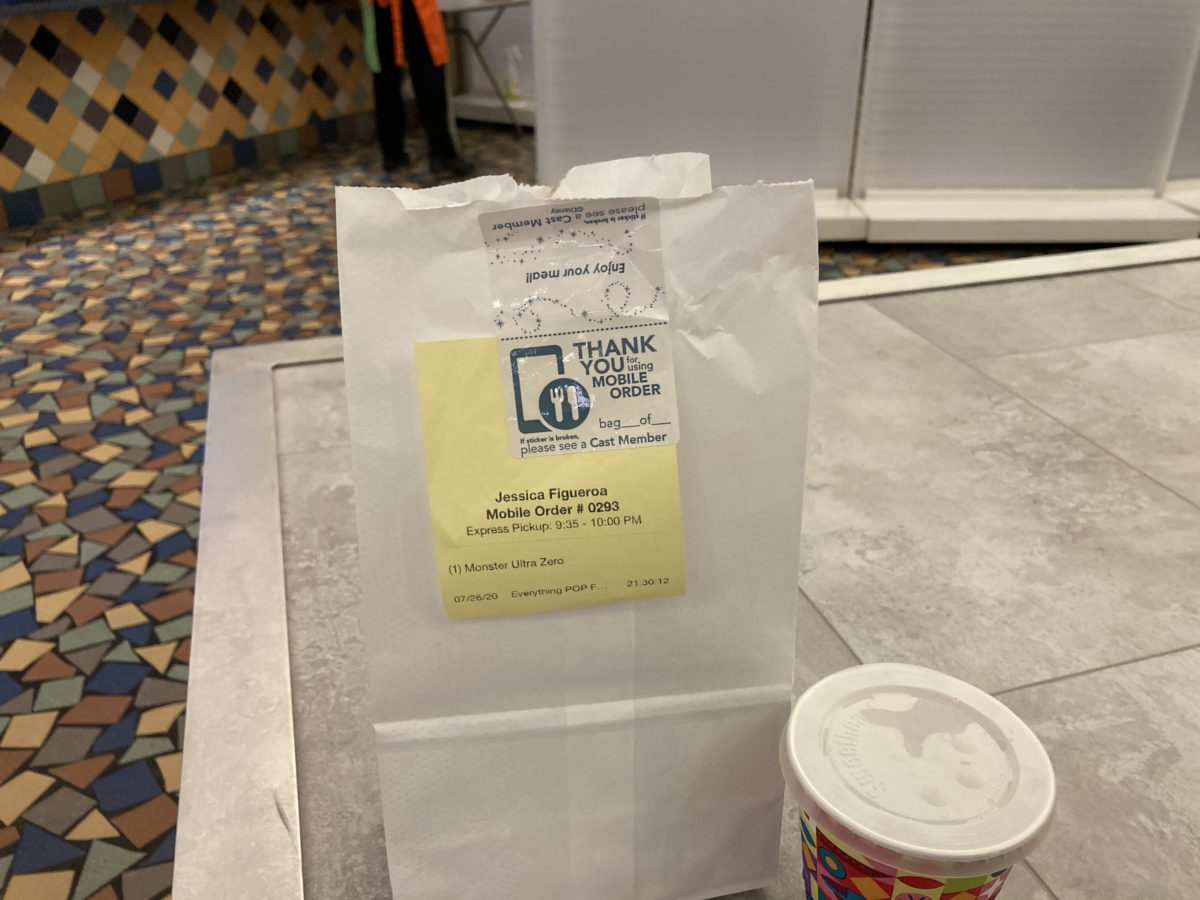 Above, you can see the sticker and receipt that notifies you which is your order. If you're with a larger party, multiple bags may be used, with a spot on the sticker telling you how many bags to look for.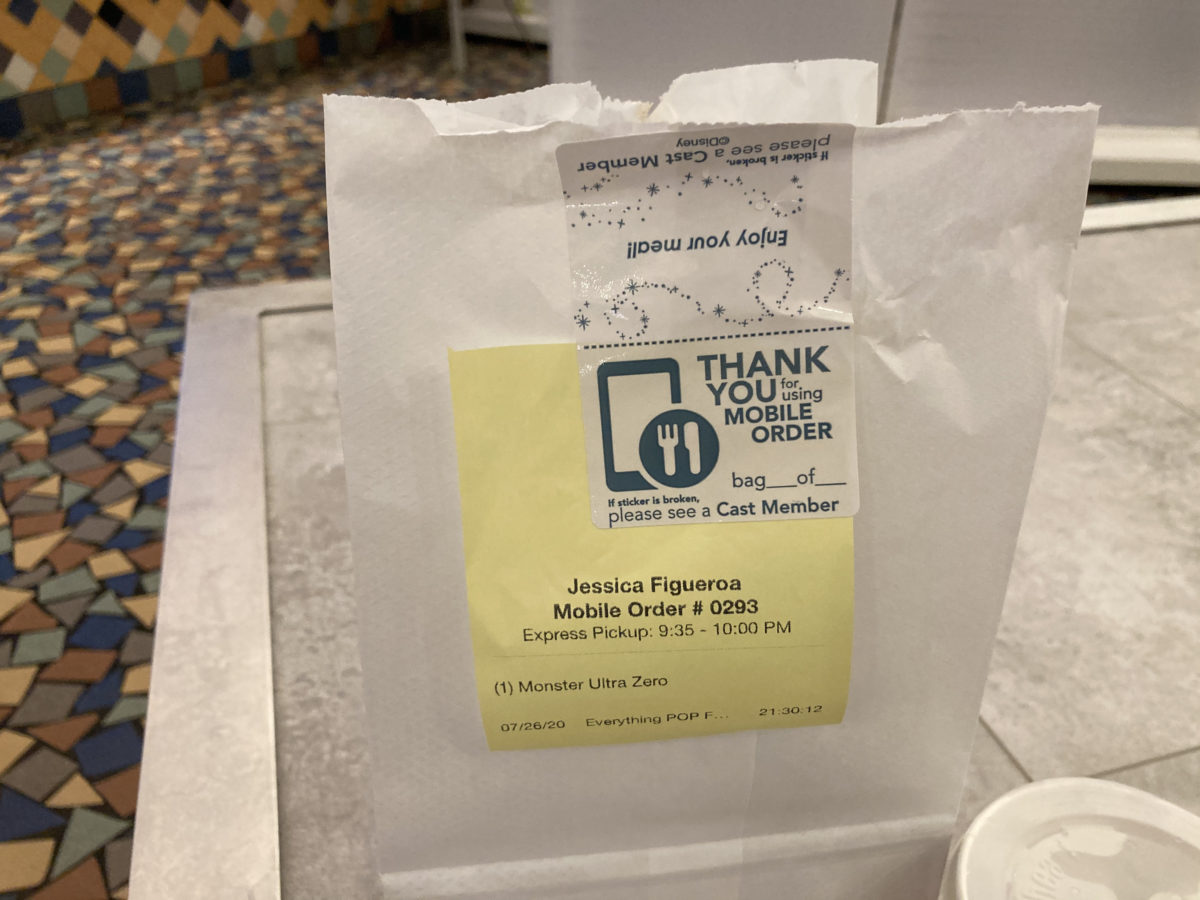 With our order in hand, we were on our way! All in all, it definitely felt different than the pre-pandemic experience, though it was still relatively smooth.
If you're planning a stay at Disney's Pop Century Resort, make sure you plan ahead with these new protocols in place. There will be lines to enter Everything POP at any given time, and all food will be packaged to-go, which may make for a different experience than you're used to. No room service is available at this time, so make sure you either line up for the food court before closing time… or pack some extra snacks in your bag.