Bright suns! While strolling along Batuu, we decided to check in on the Milk Stand at Star Wars: Galaxy's Edge at Disney's Hollywood Studios to see what sort of changes had been made since reopening.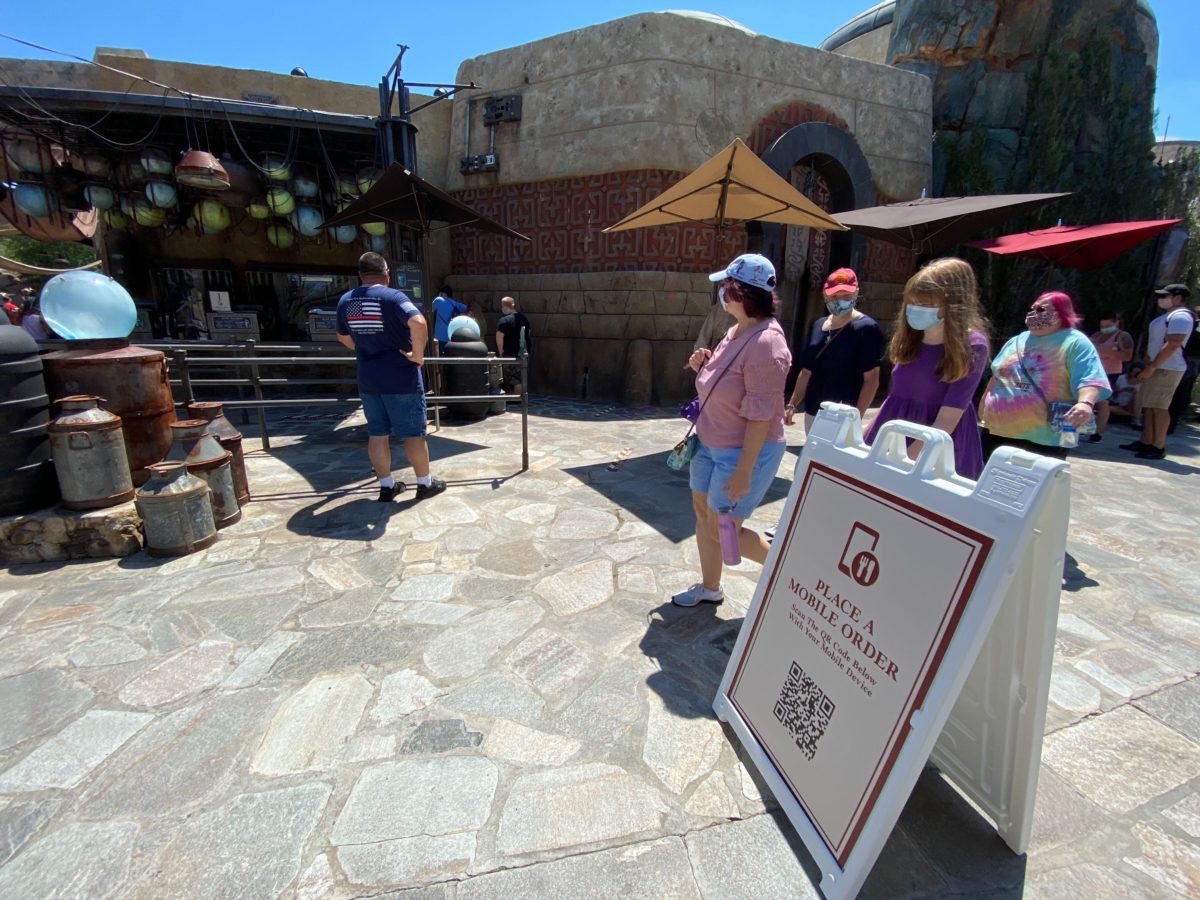 First off, a mobile ordering sign is placed out from the queue, letting guests scan the QR Code in order to place their order.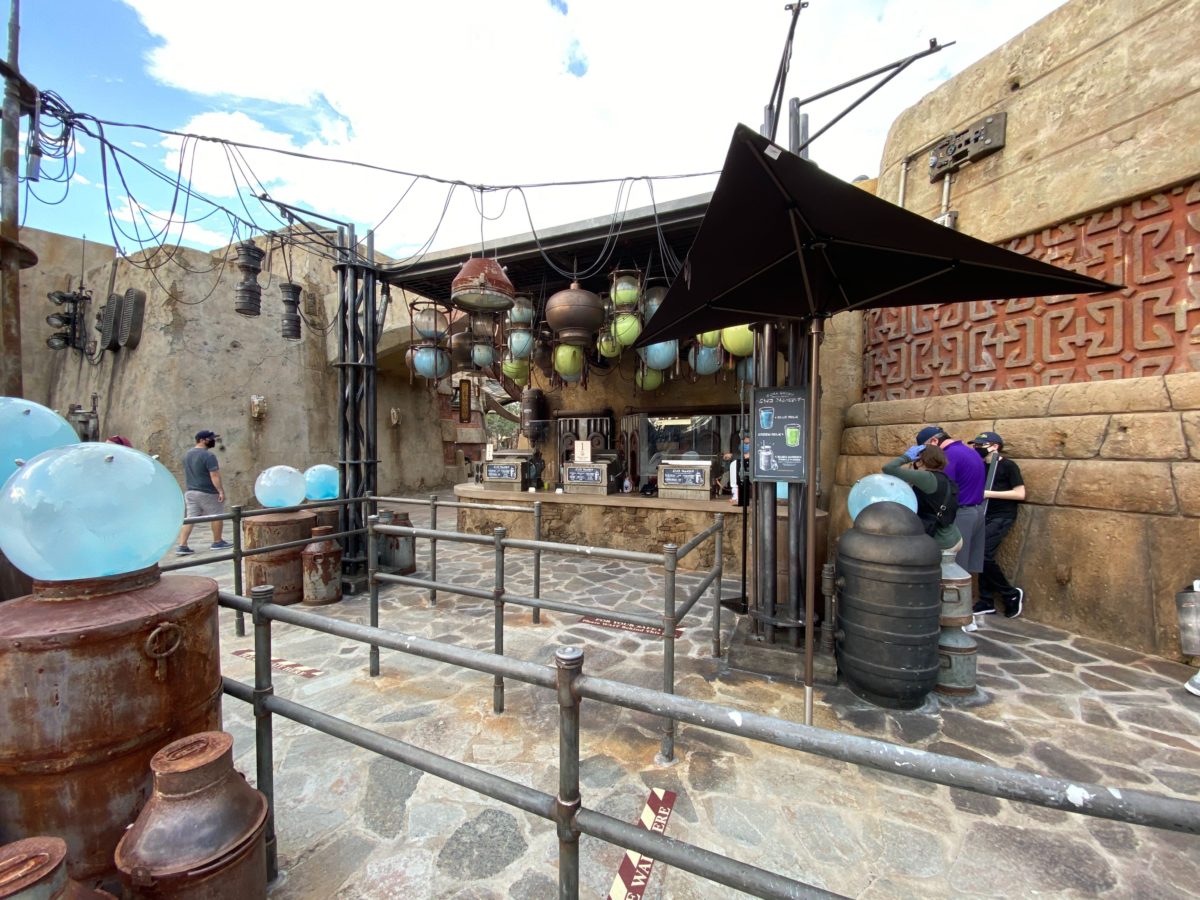 The queue has social distancing markers in place, but guests aren't lining up to wait to order with the mobile ordering in place.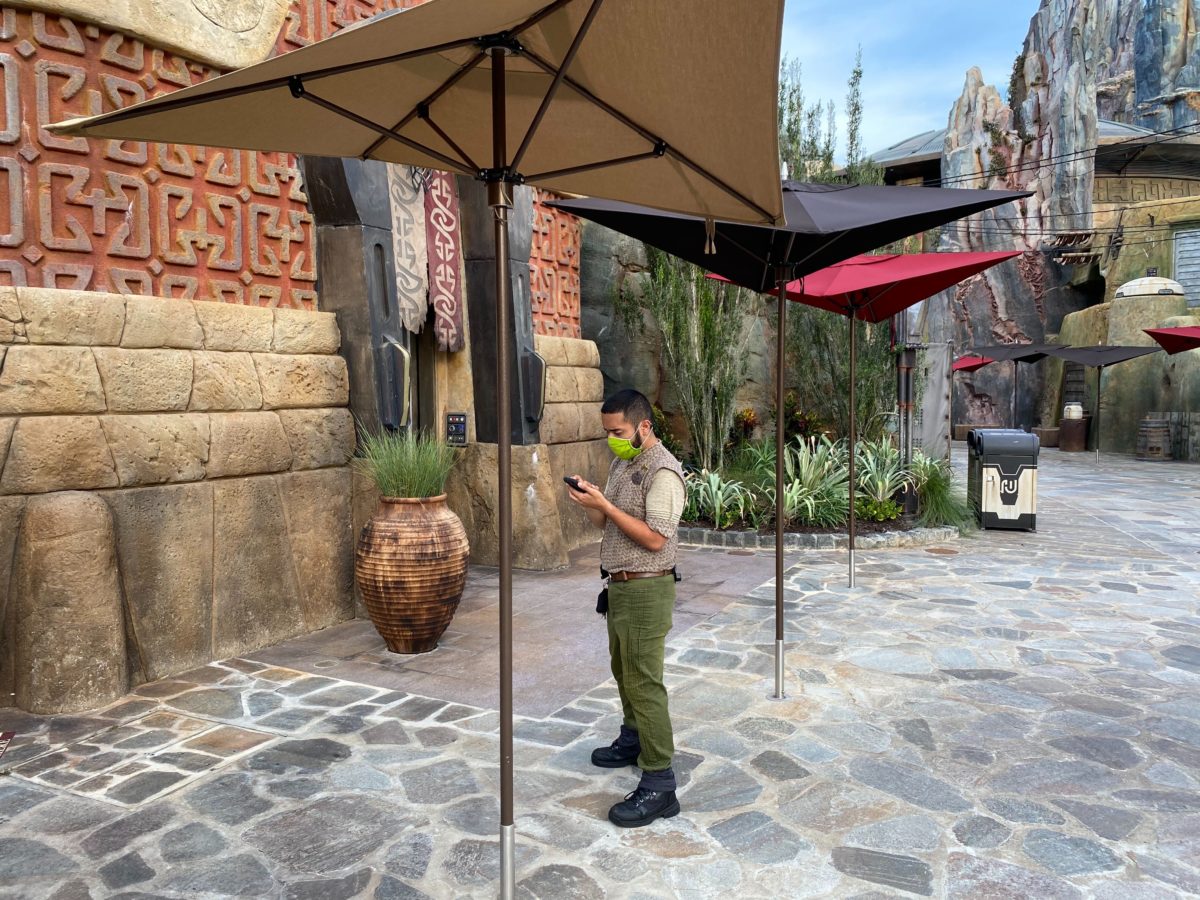 A Cast Member stands back by the start of the queue underneath the umbrellas to offer assistance and direct guests to head up to the counter when their orders are ready.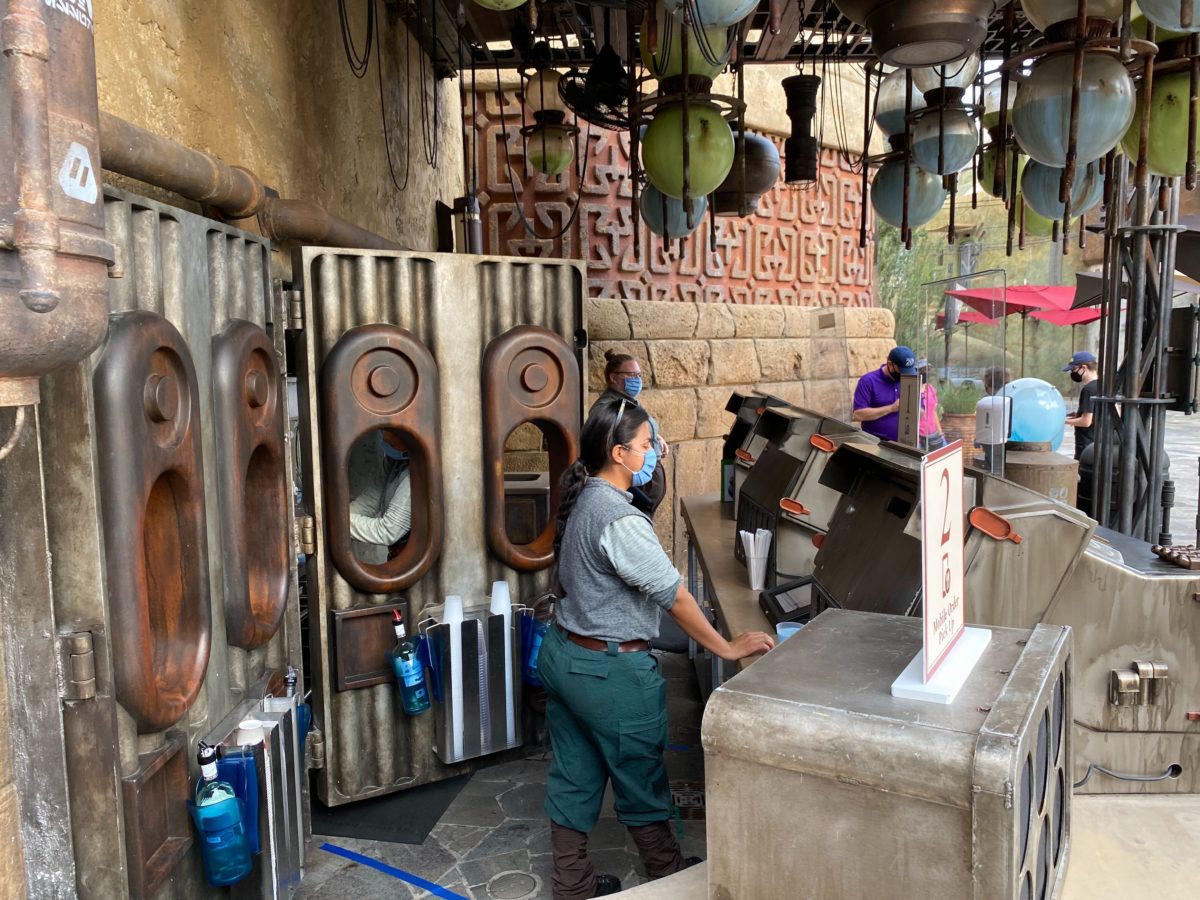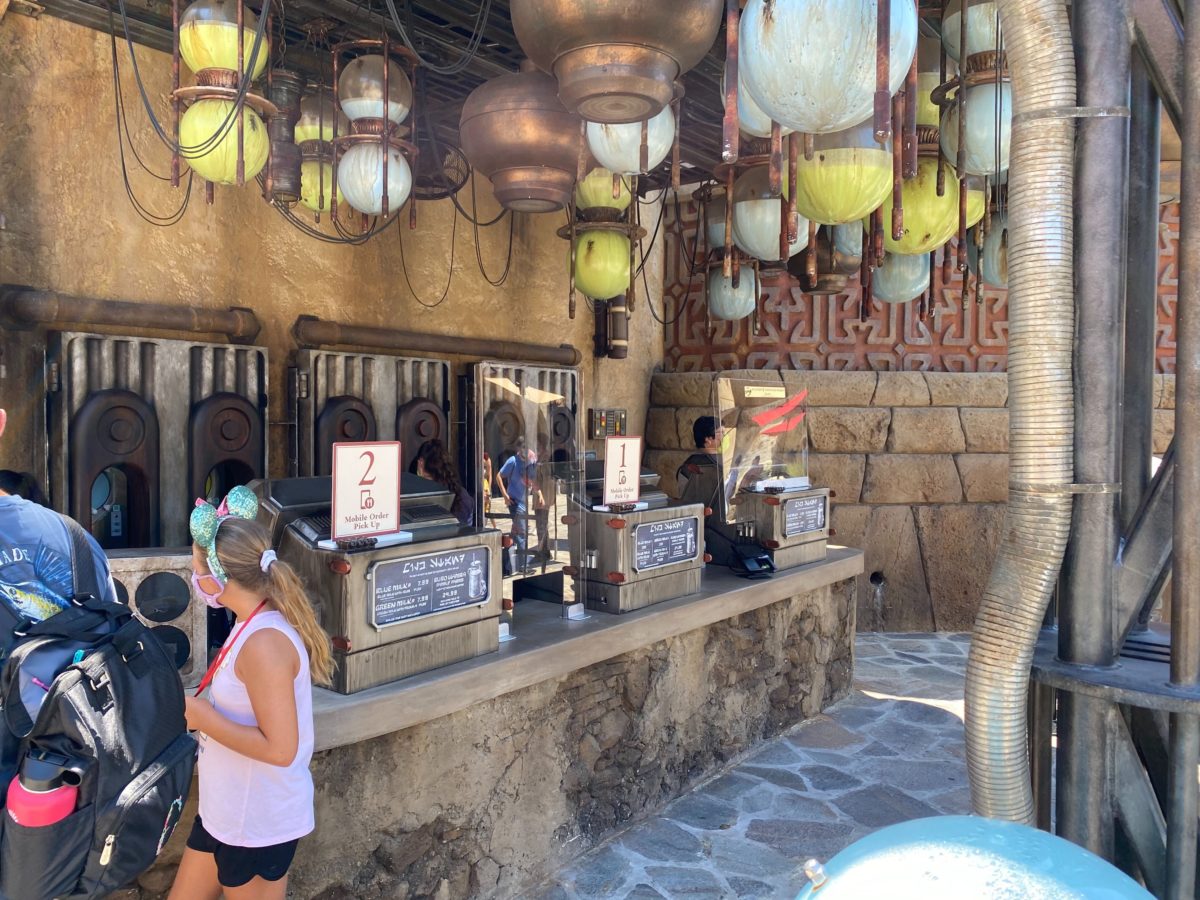 Plexiglass barriers have been installed on the counters, as well as mobile ordering signs placed on the registers to alert guests which space to retrieve their milk from.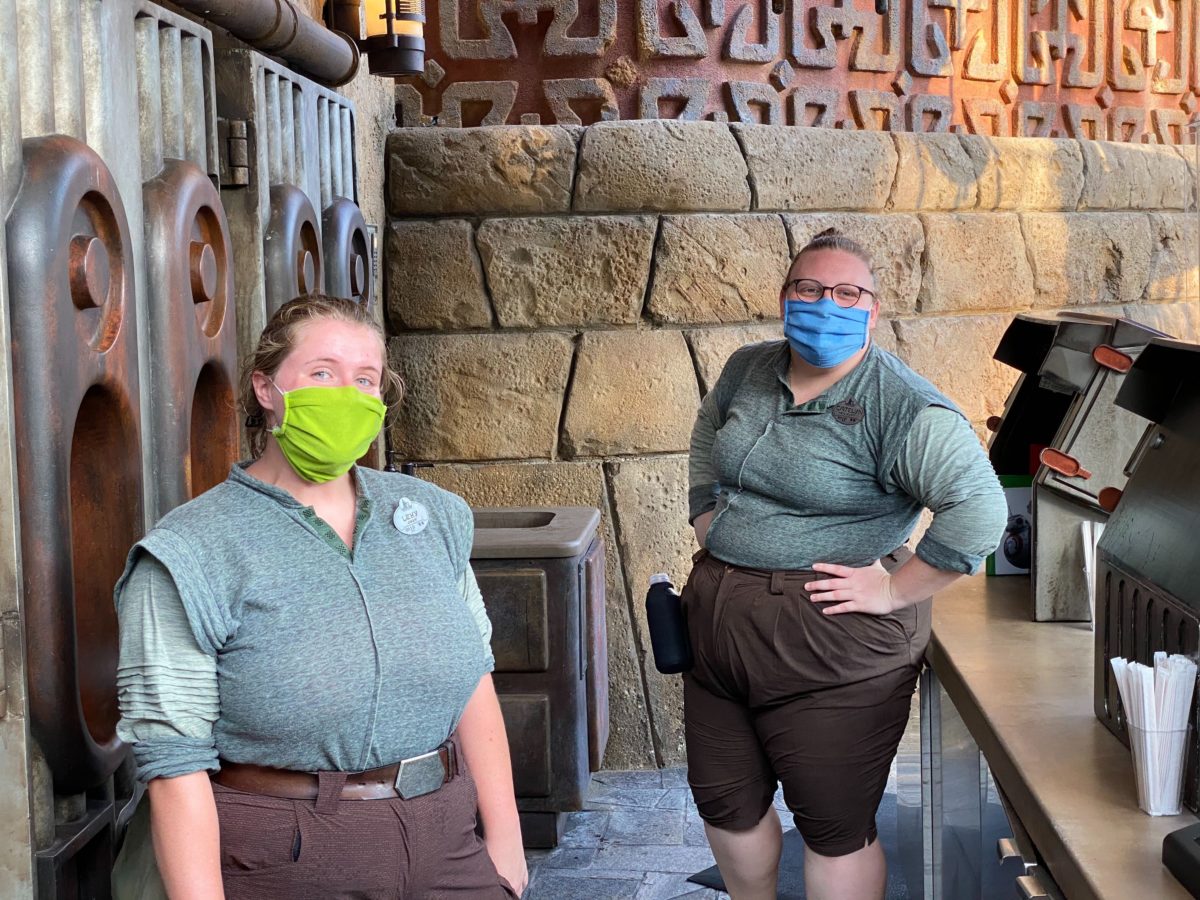 What's unique about this location is that these Cast Members can sport either a blue or green face mask, just like the blue or green milk offered here. While we've seen cast members wearing masks of all colors throughout the parks, it's nice that they stick to the two colors just for the stand.
Will you be stopping by the Milk Stand for a cool drink while strolling under the bright suns of Batuu? Let us know in the comments!