We're at EPCOT for Cast Member previews checking out the new social distancing measures at attractions. Next up, Mission: SPACE!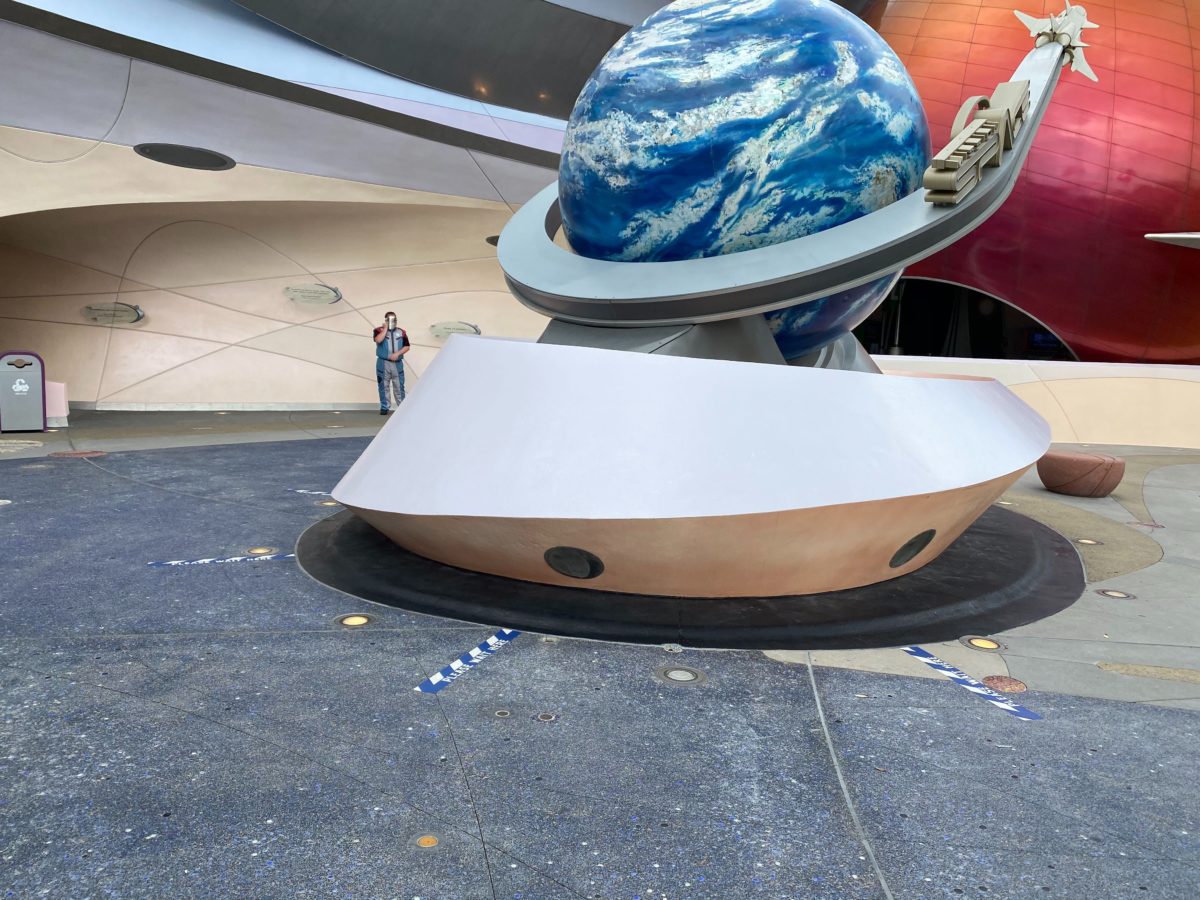 Mission: SPACE has social distancing markers circling Earth in their courtyard.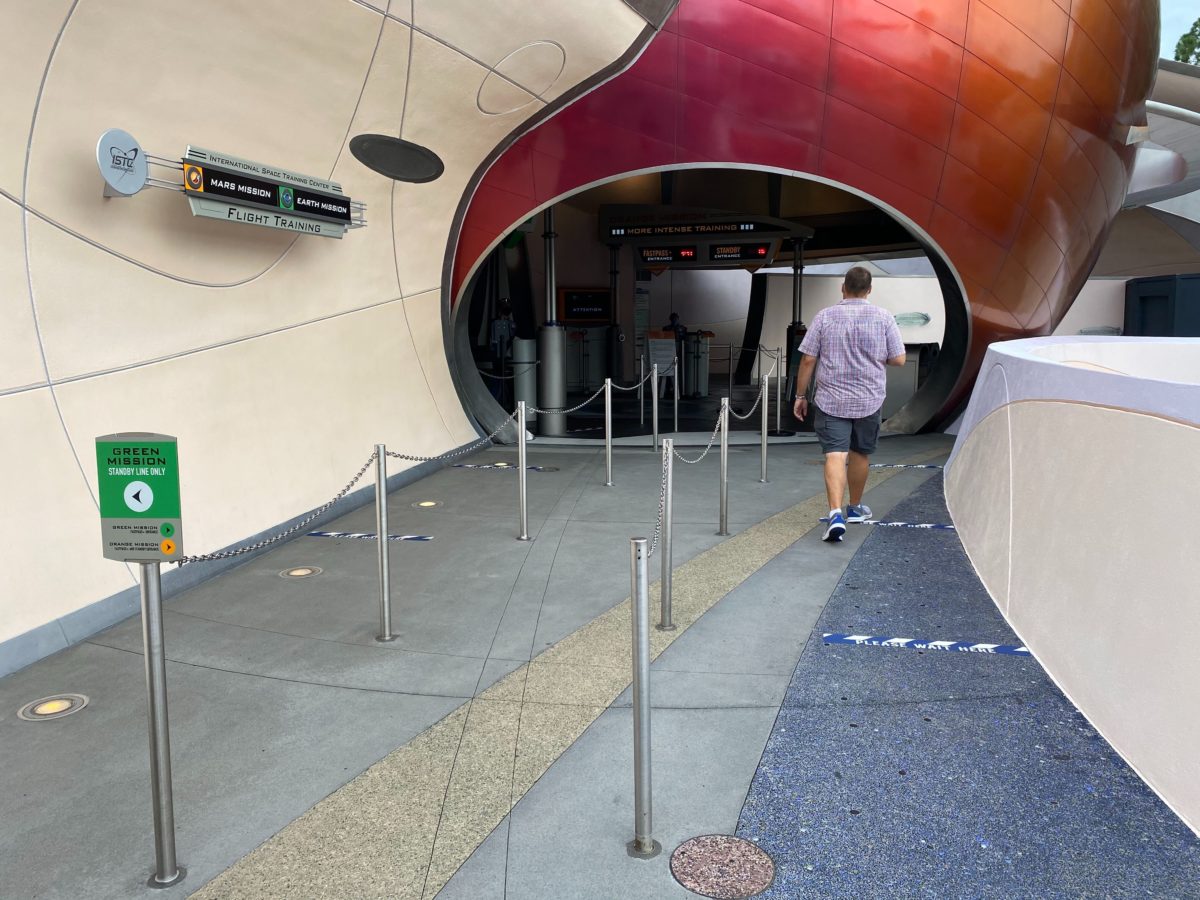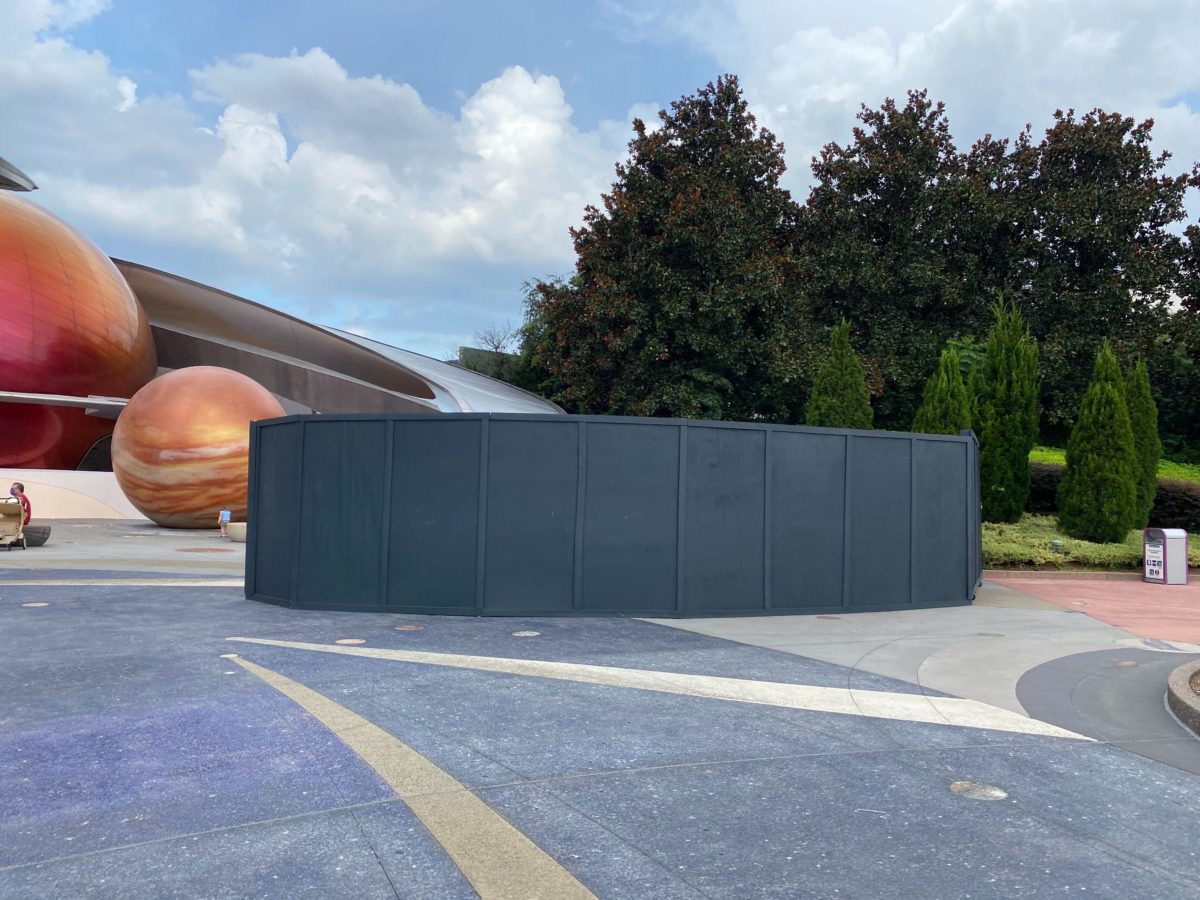 Space 220, a space-themed restaurant, was supposed to have been open by now. It was slated to open in April, but this was delayed by the park closures.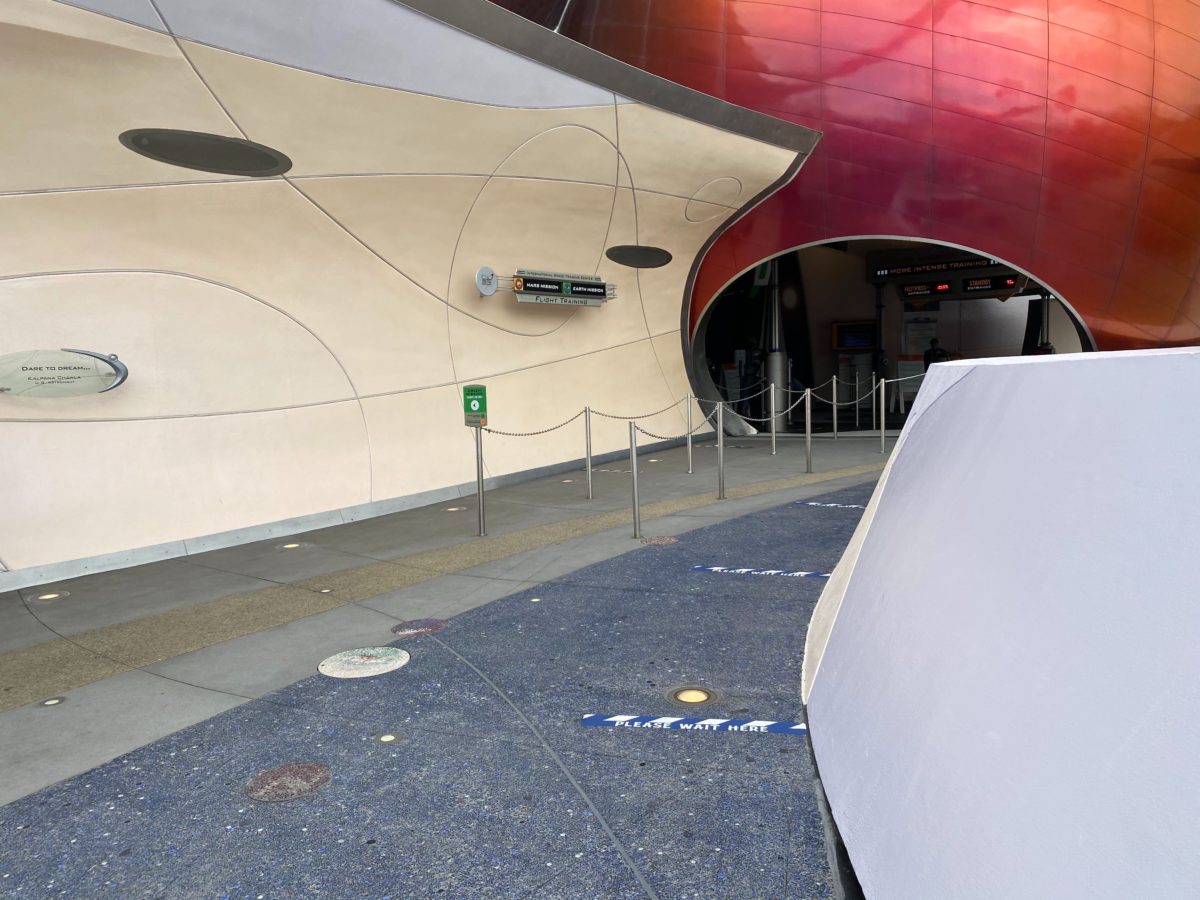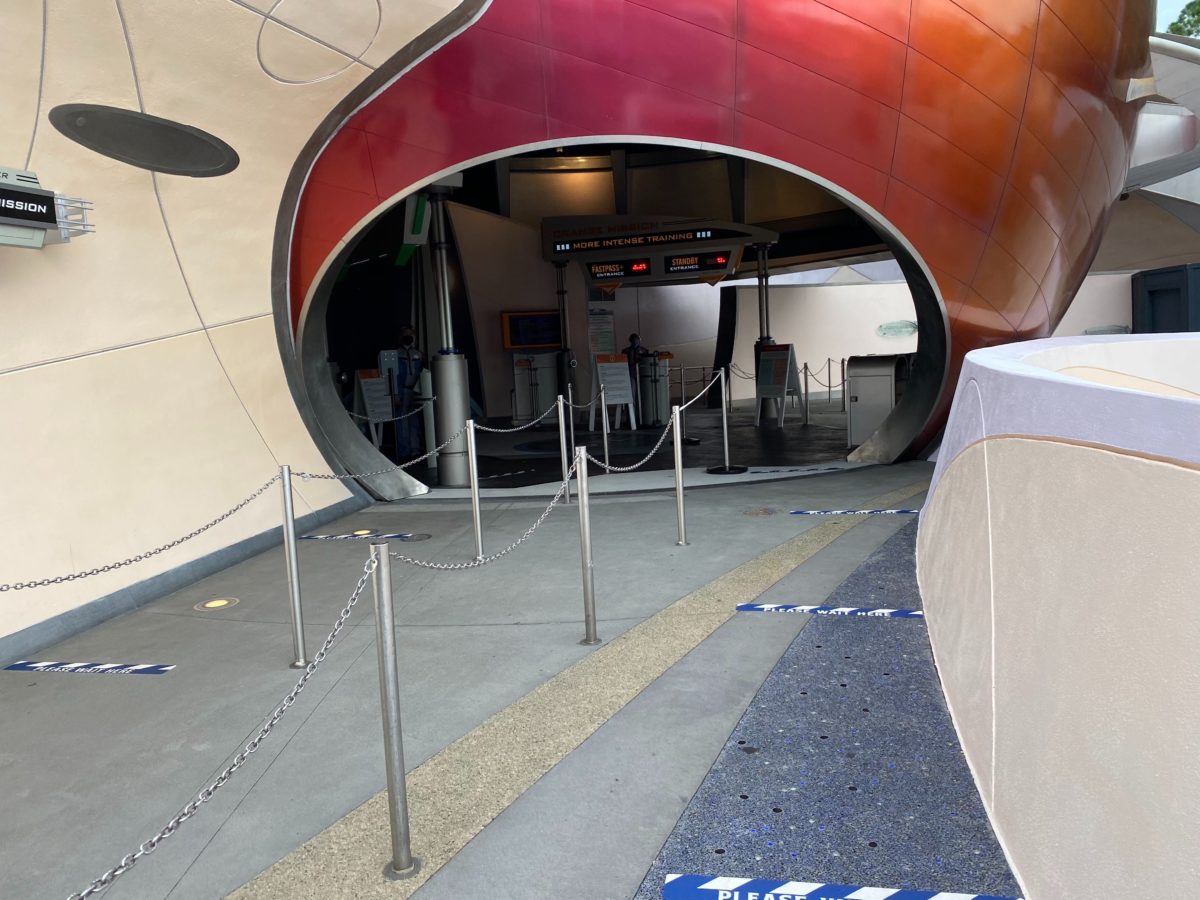 Social distancing markers line both sides of the queue for both the Orange and Green versions of the ride.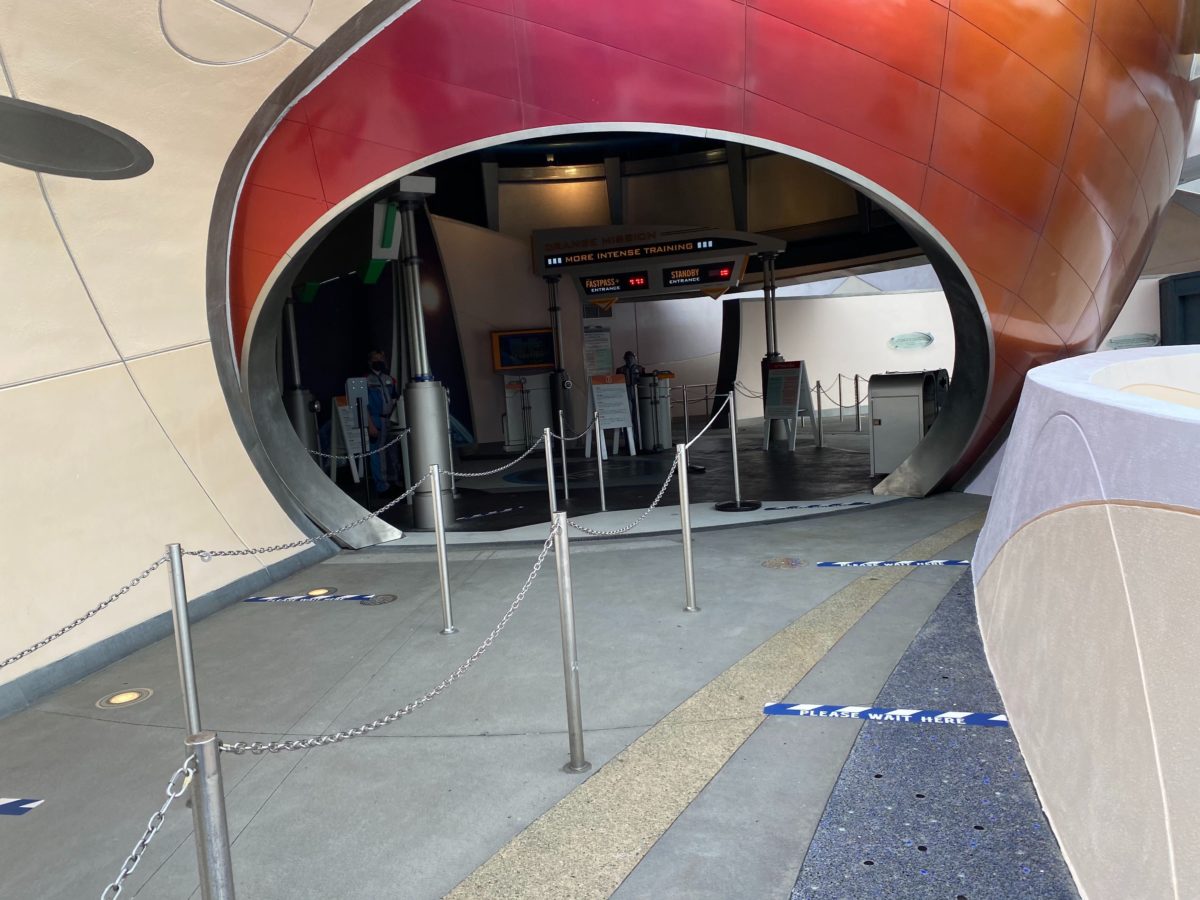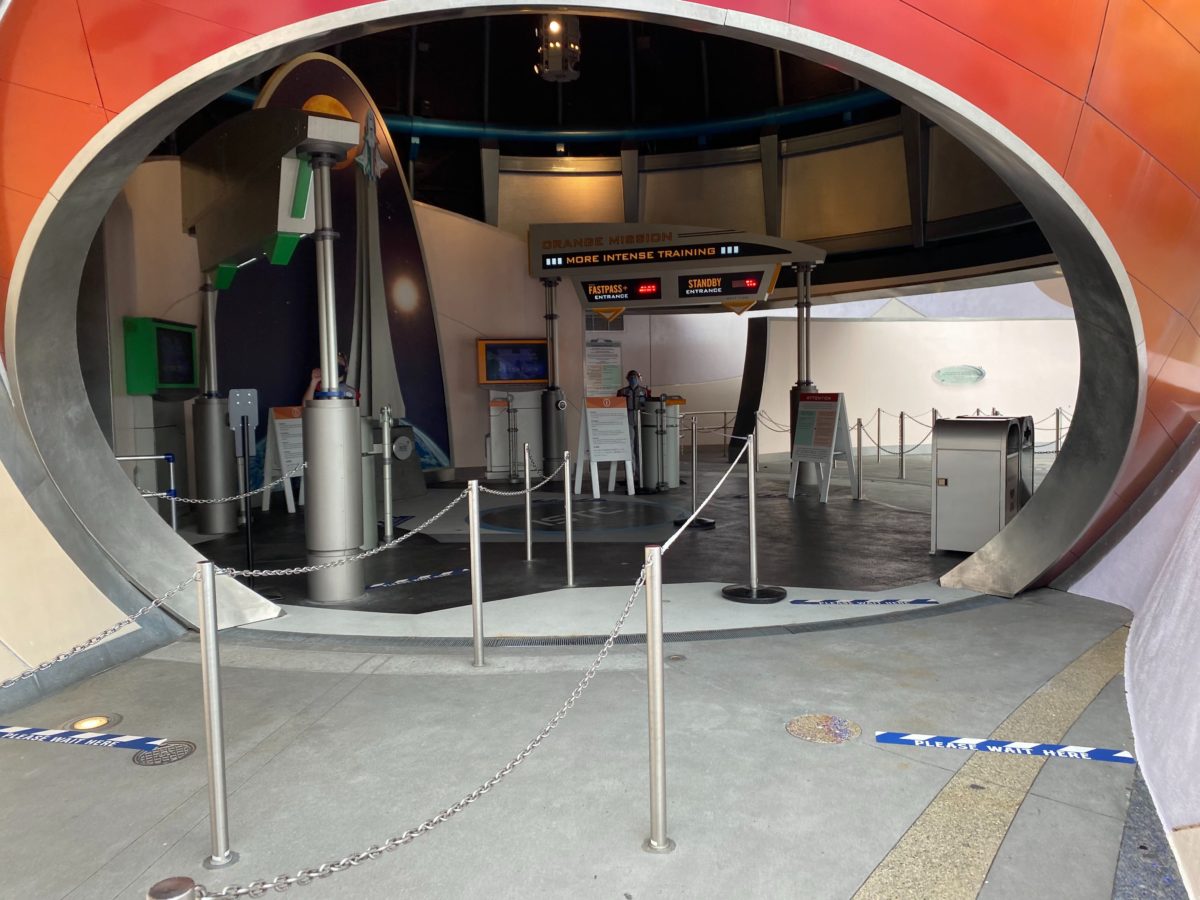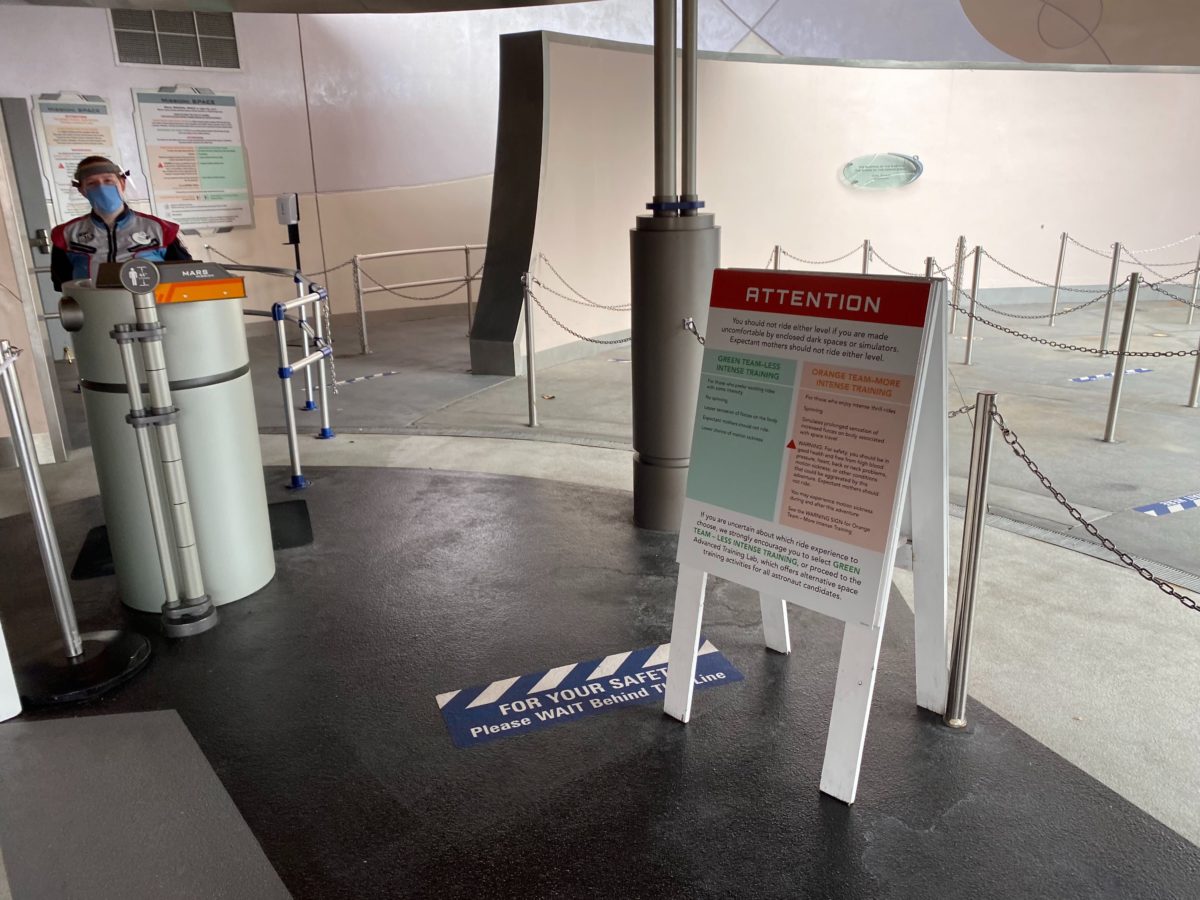 A sign reminding guests about the difference between Green and Orange training remains near the entrance.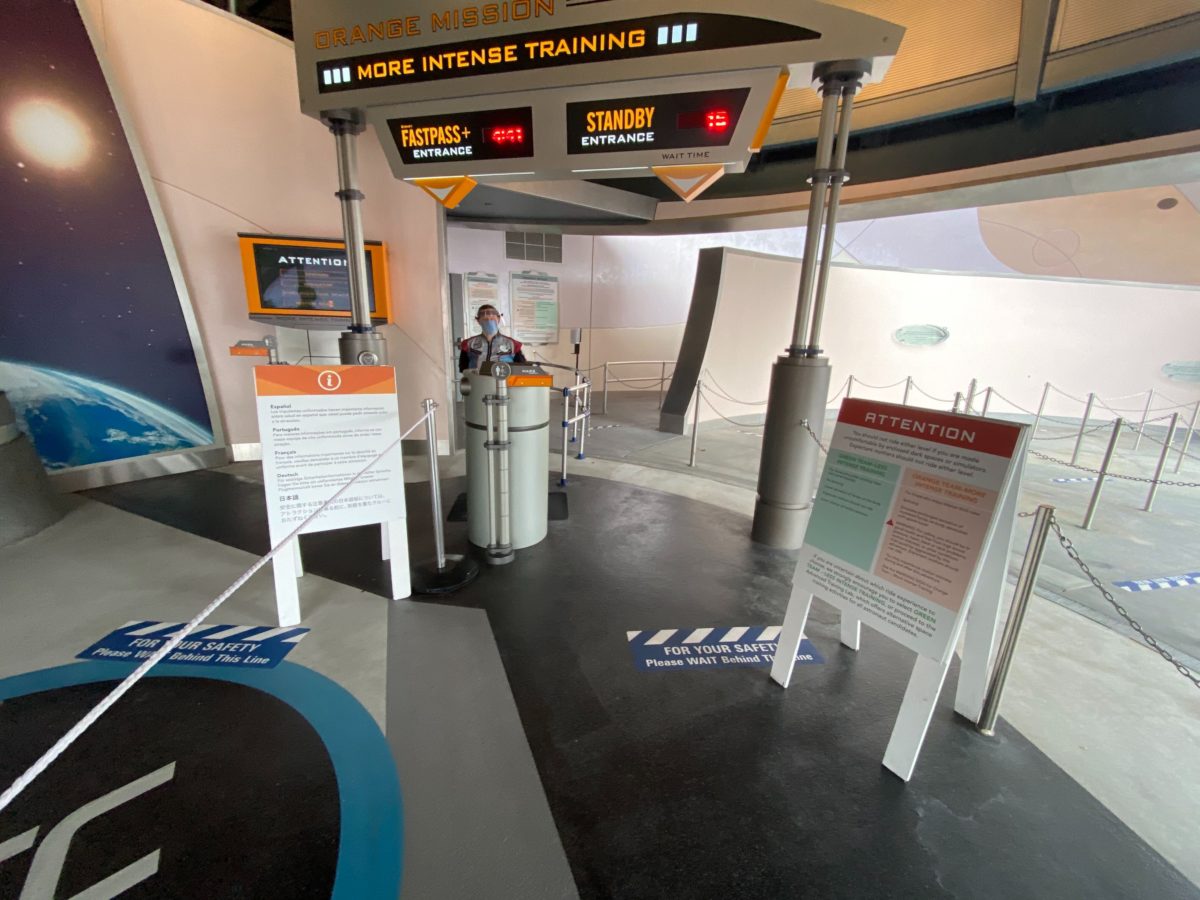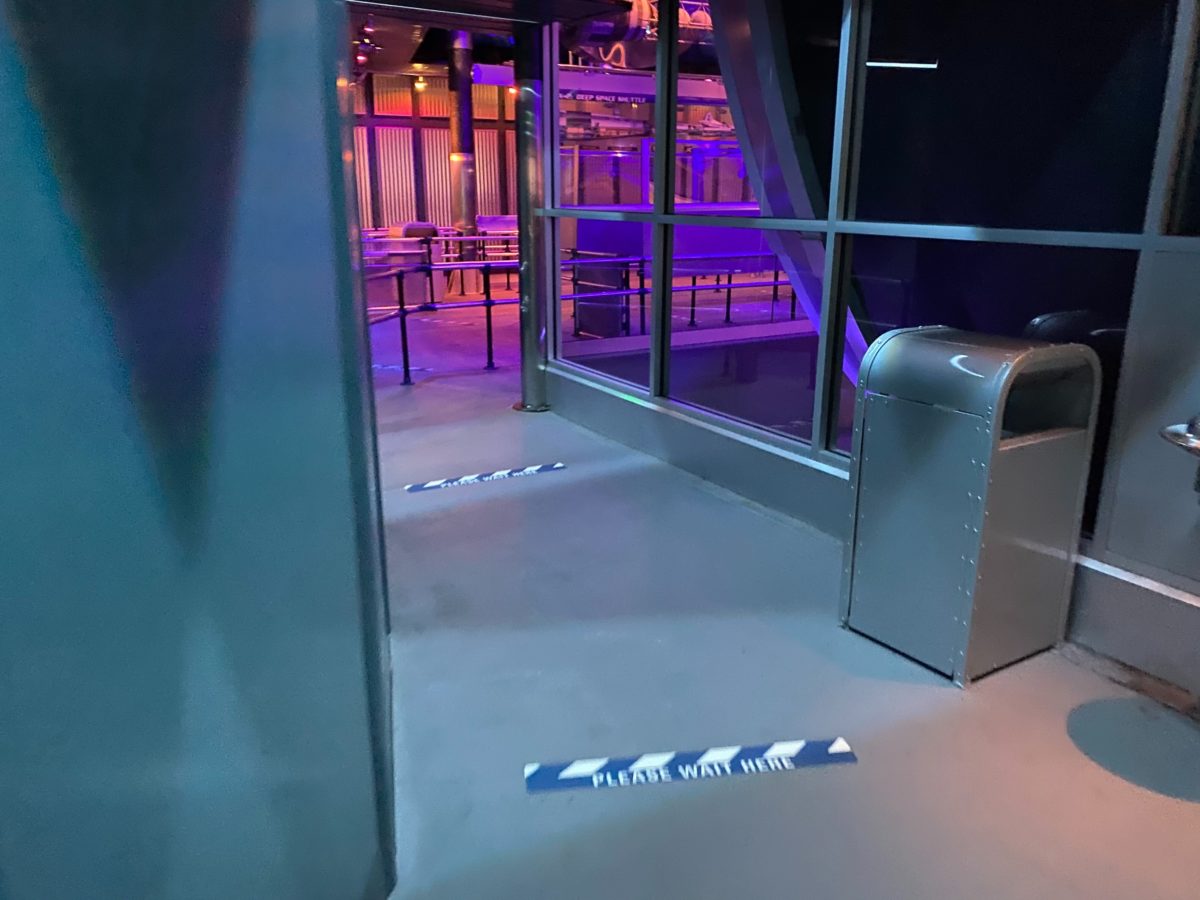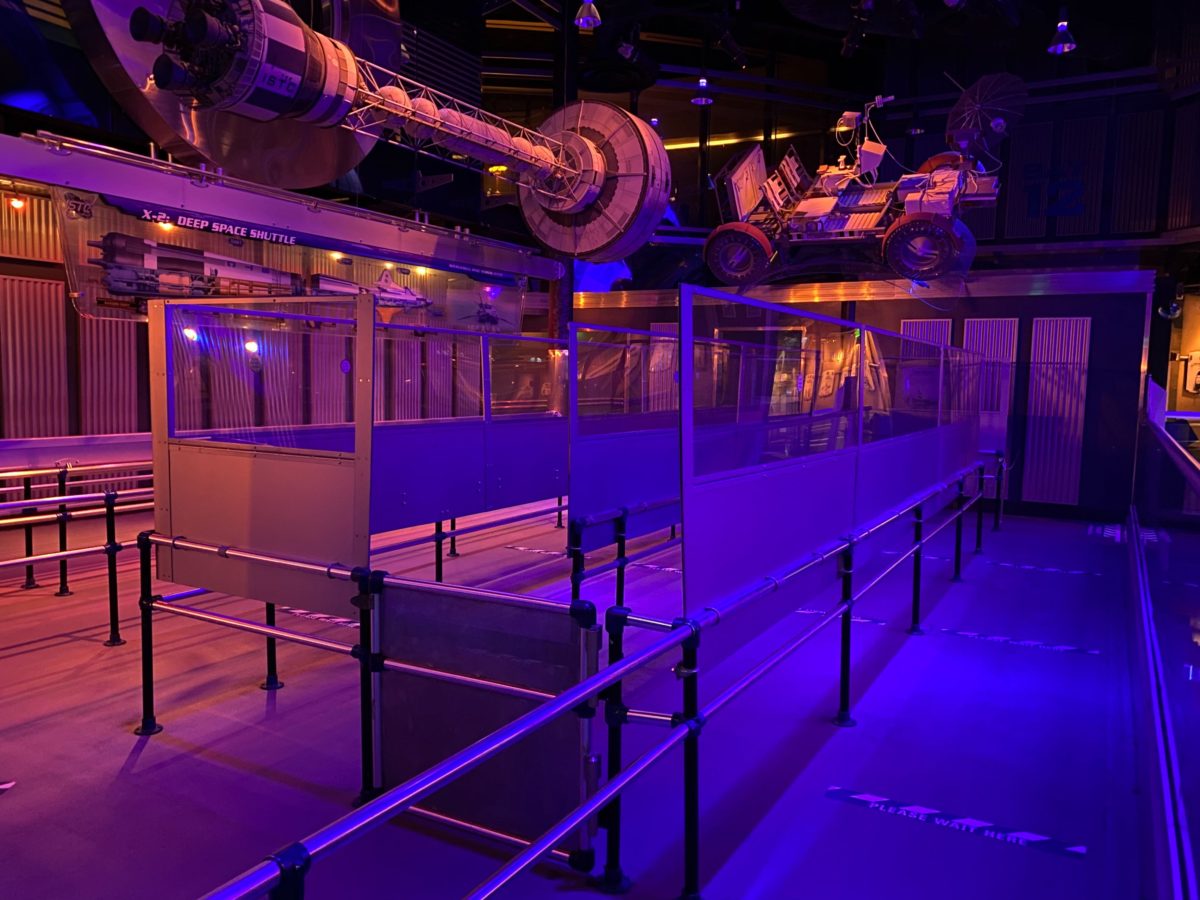 Plexiglass windows have been placed in some areas of the queue to protect guests when lines get longer.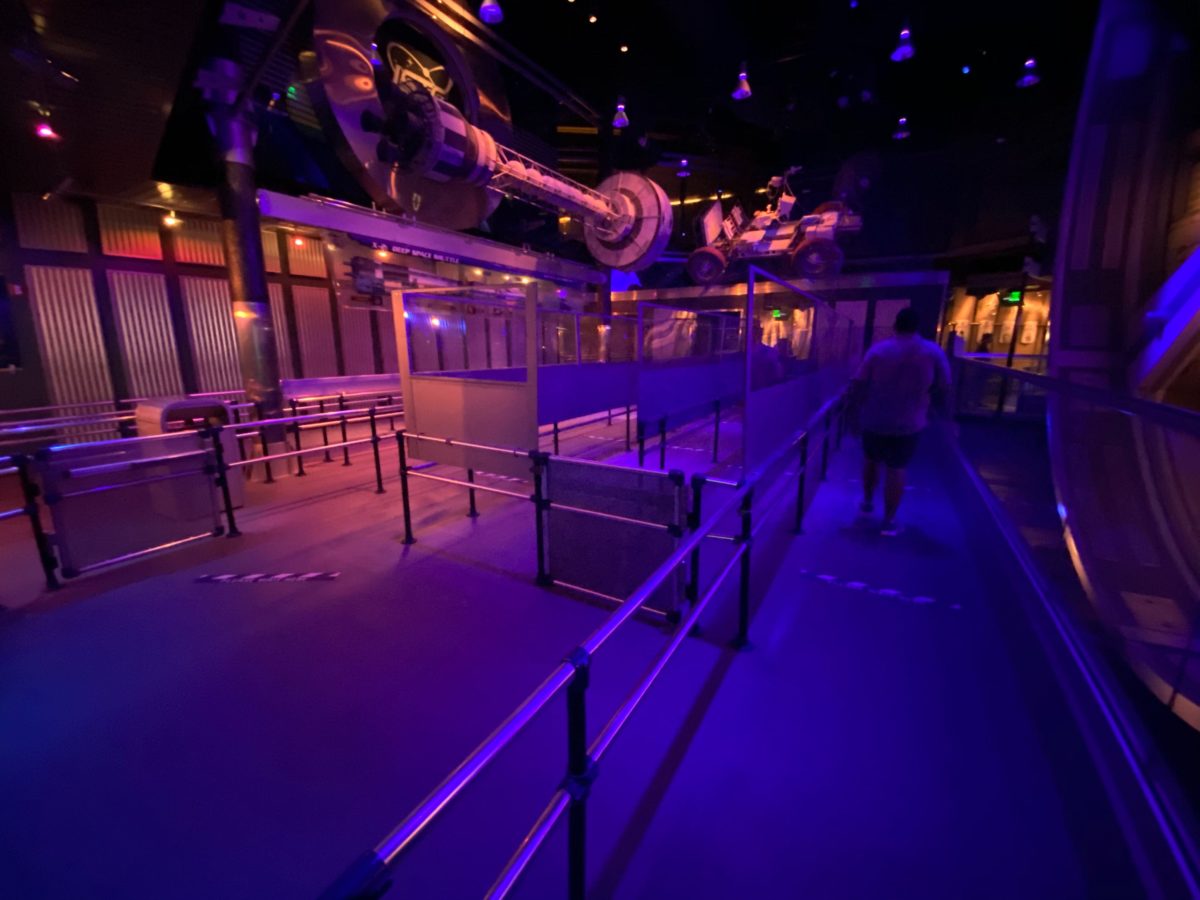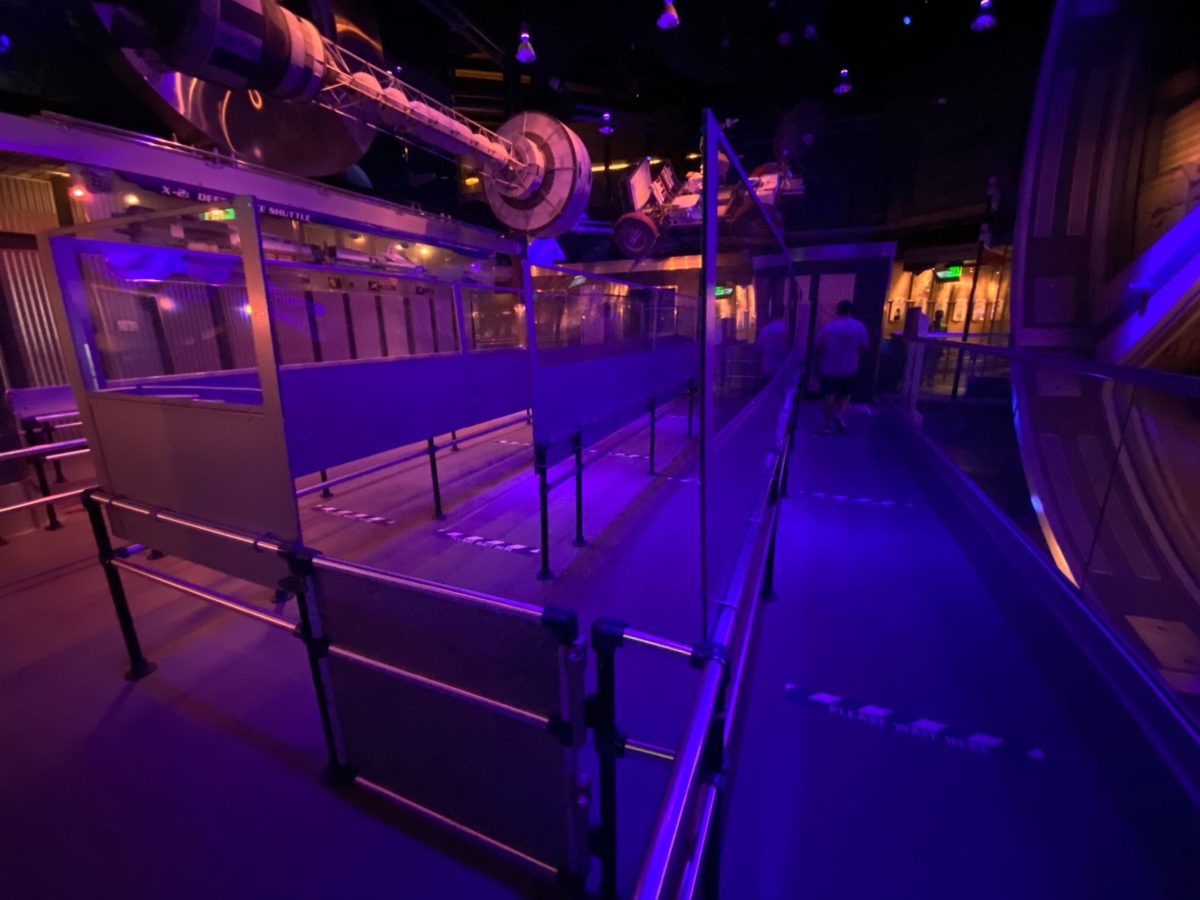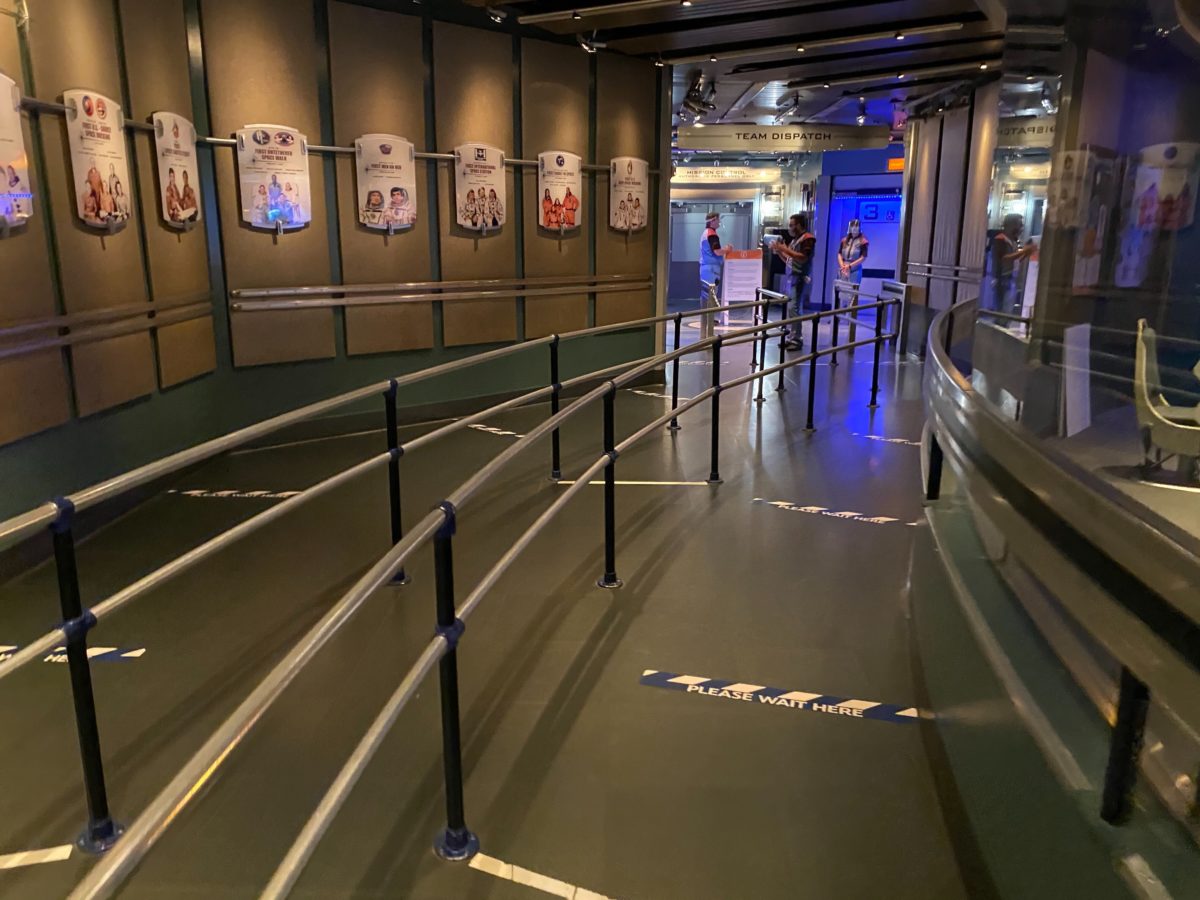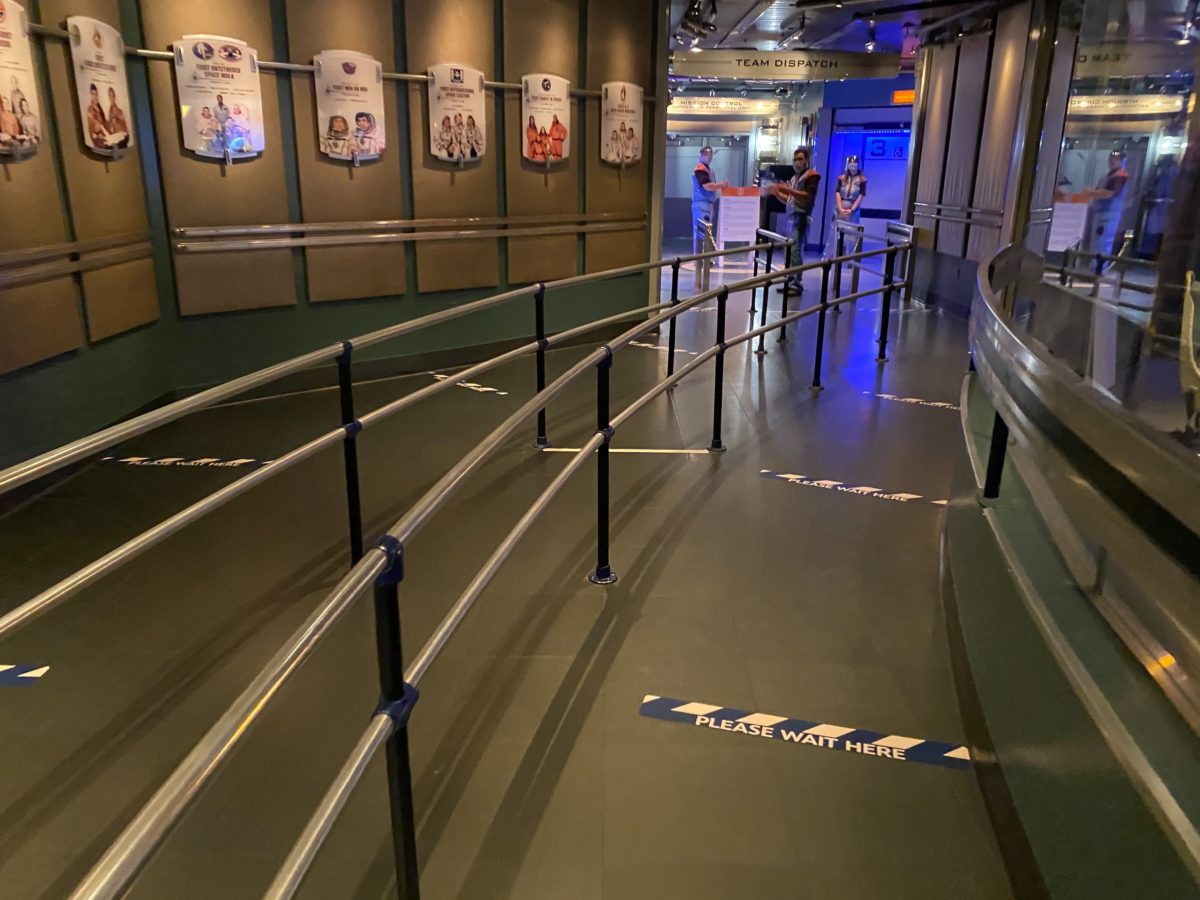 Each park uses different colors for their social distancing markers. EPCOT went for a spacey blue.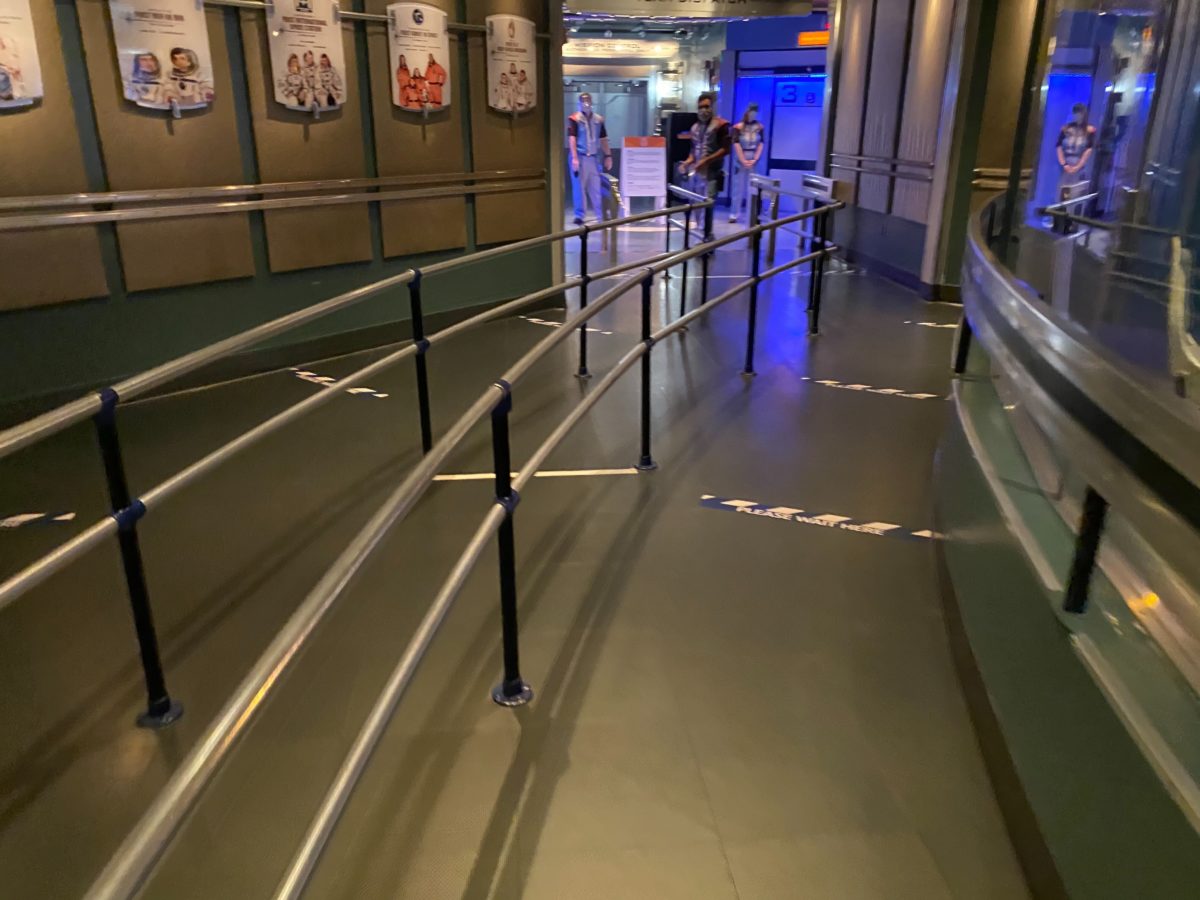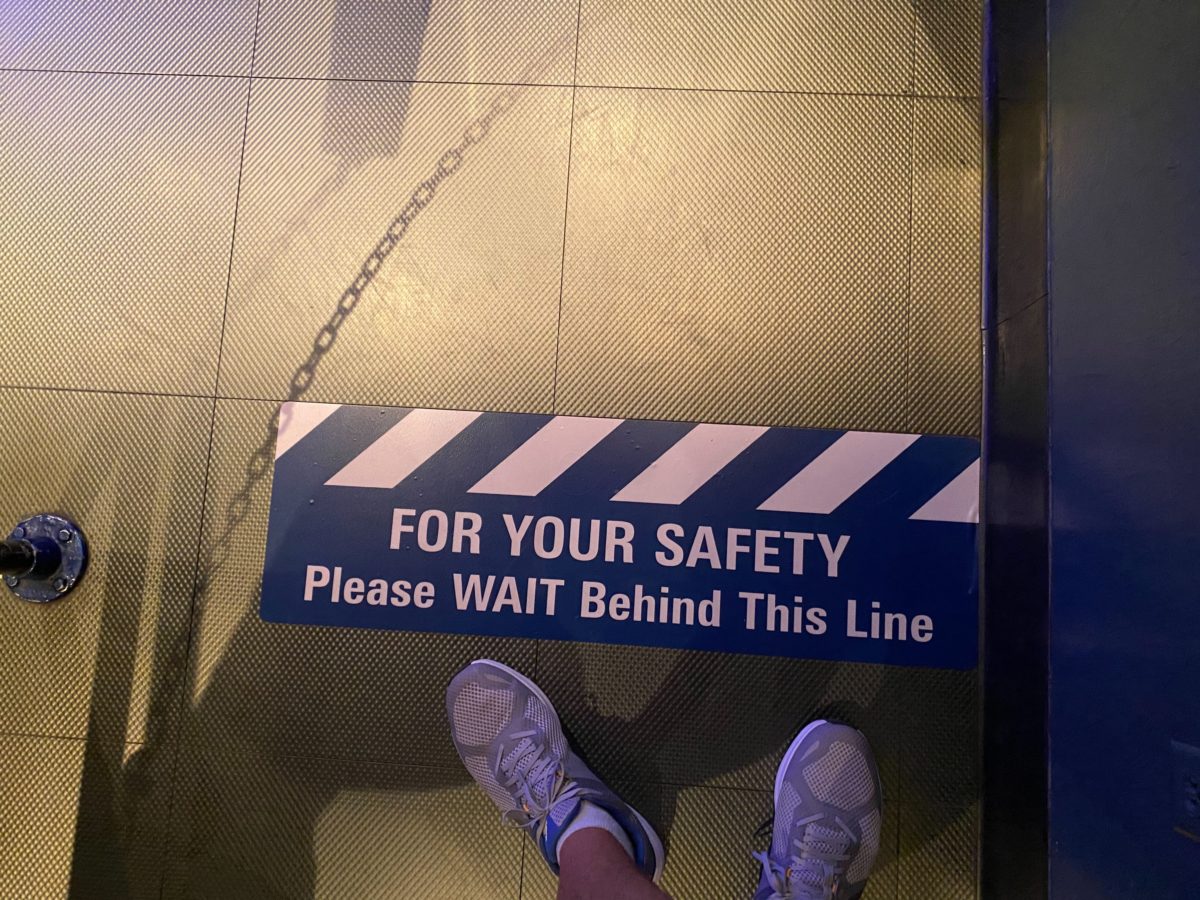 Once the Cast Members are ready for you, they will assign your party to a number as usual.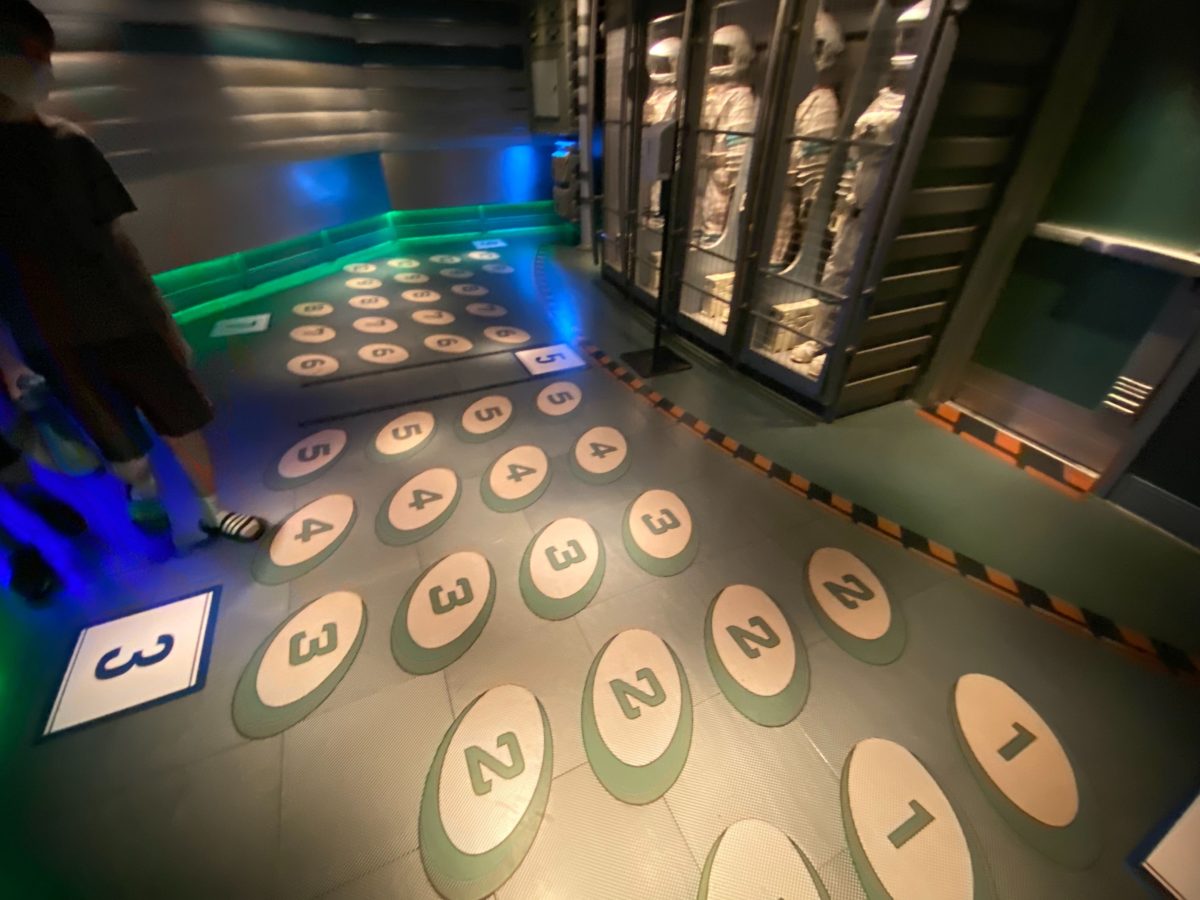 Instead of using all of the numbers, new squares have been put on the ground for numbers 1, 3, 5, 7, and 9. Parties are only assigned to one of these five numbers and space themselves properly in the waiting room.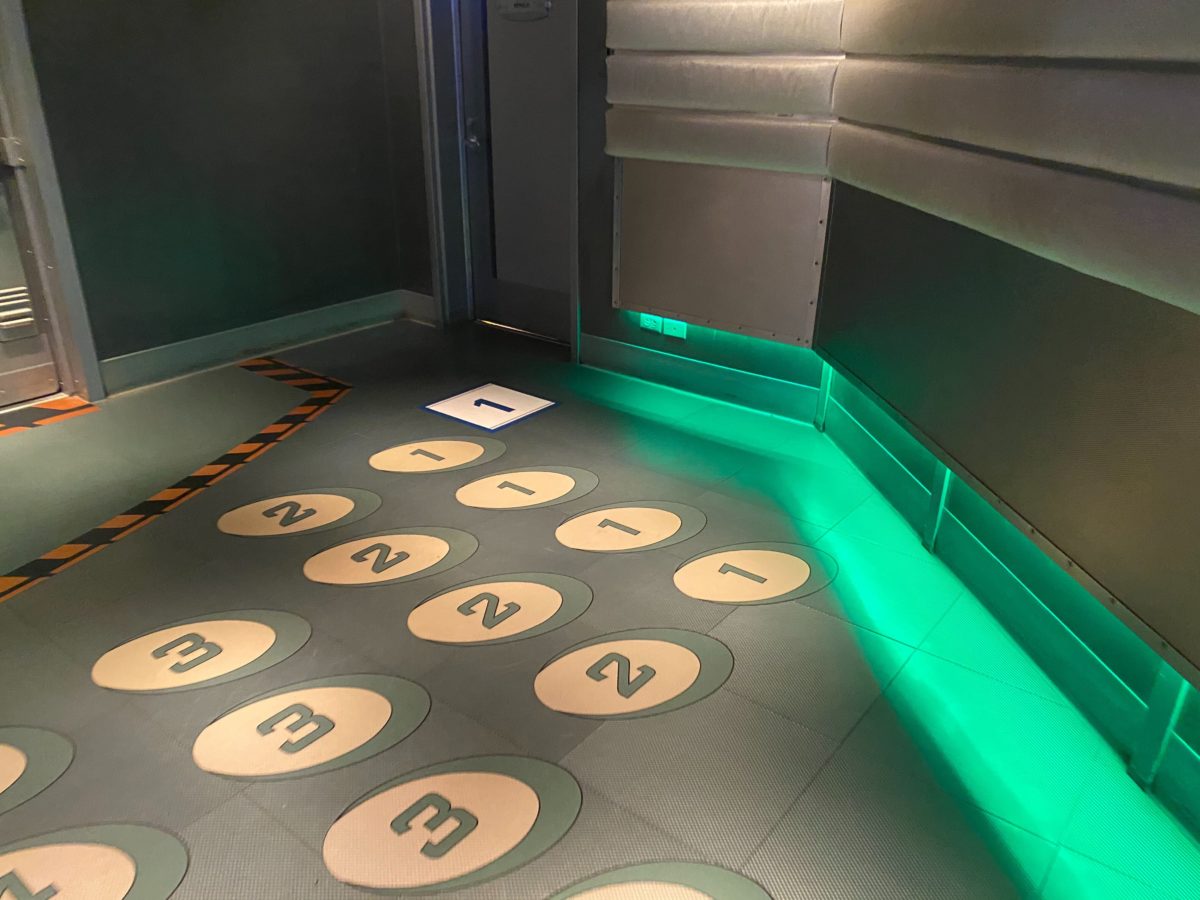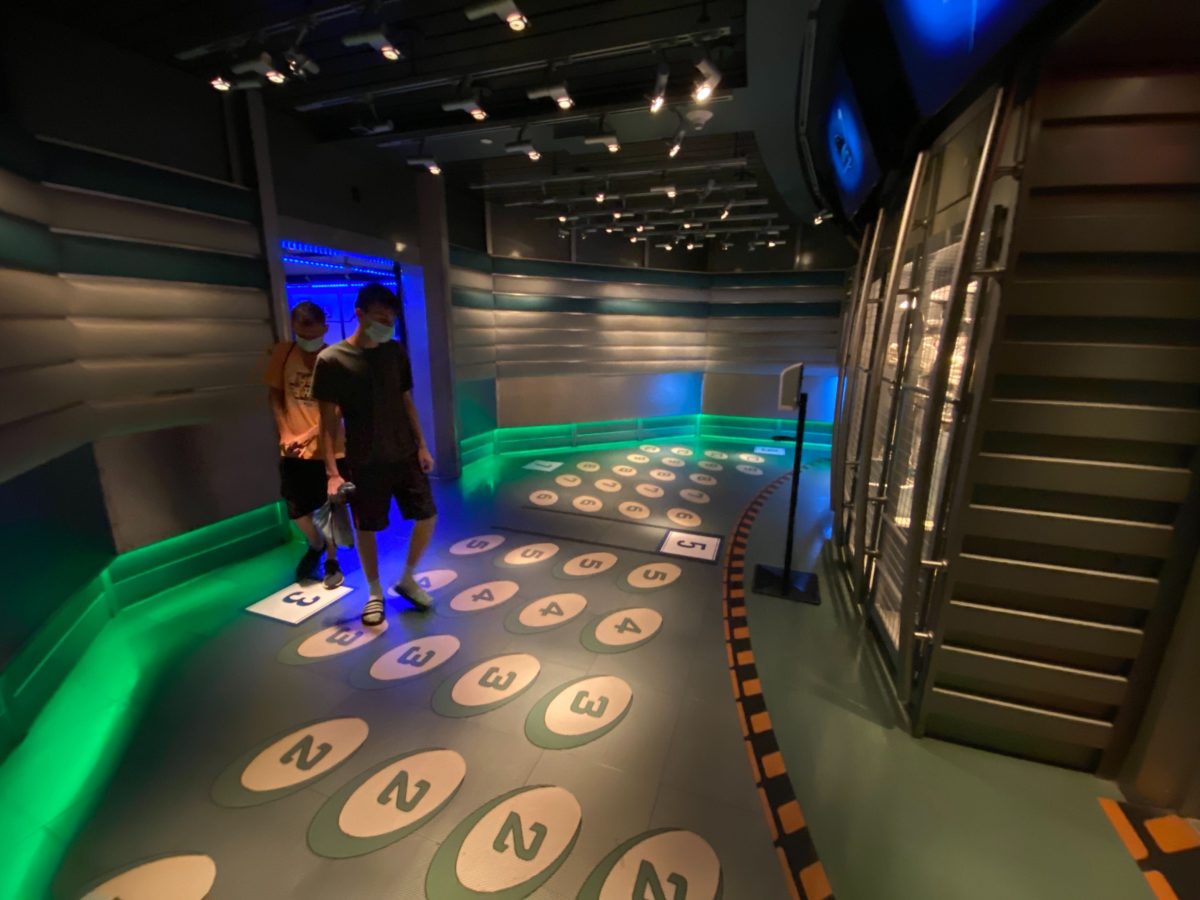 There's a hand sanitizer dispenser in the center, but unfortunately, once party number 5 is lined up, nobody else has access to it.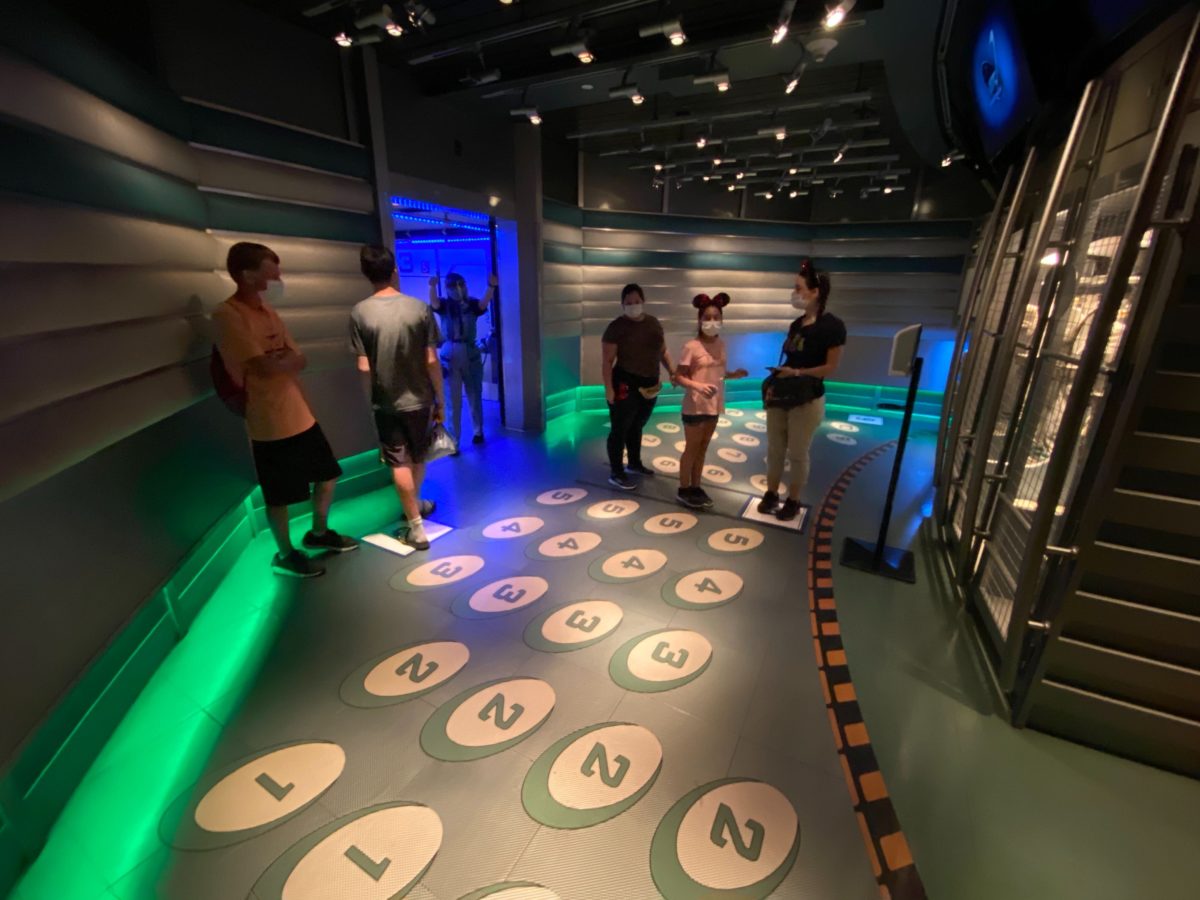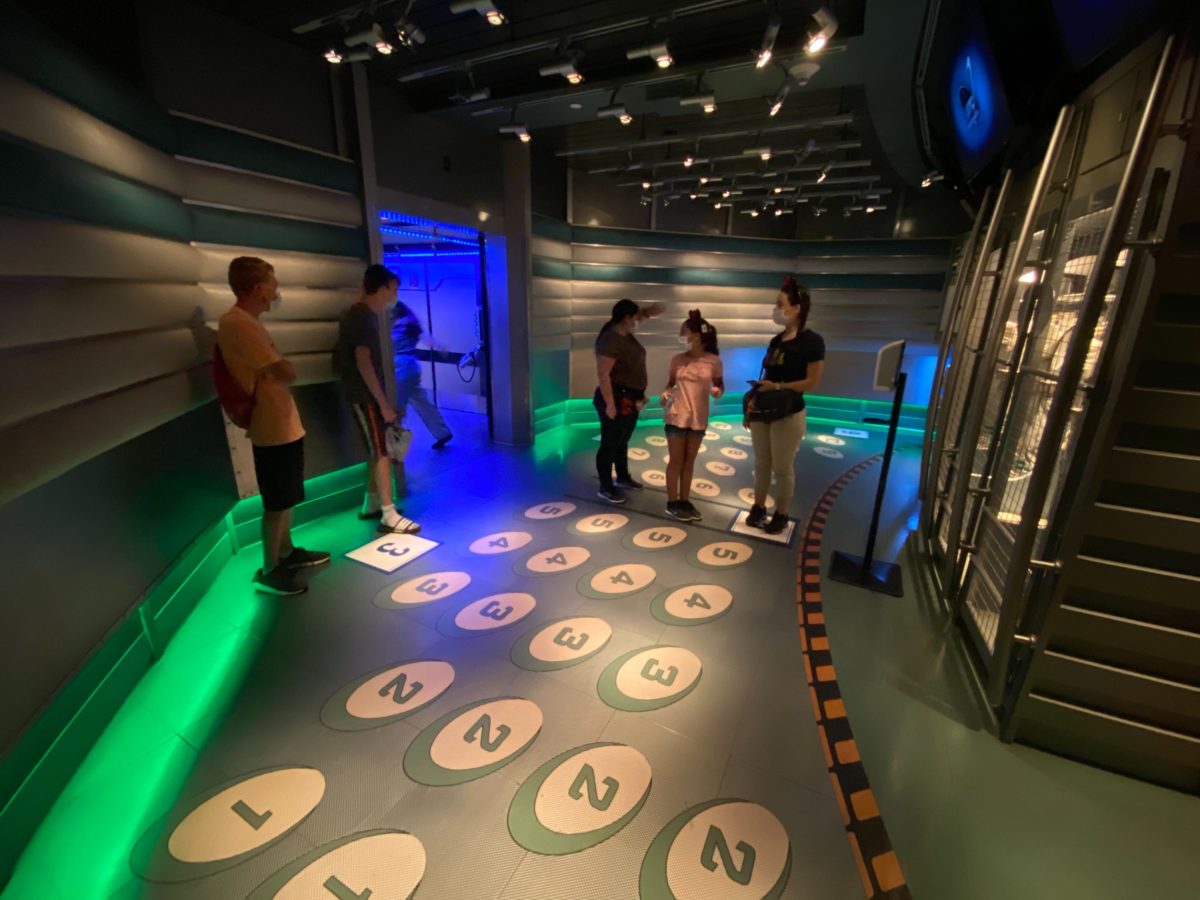 Guests then proceed to their ride vehicle as usual.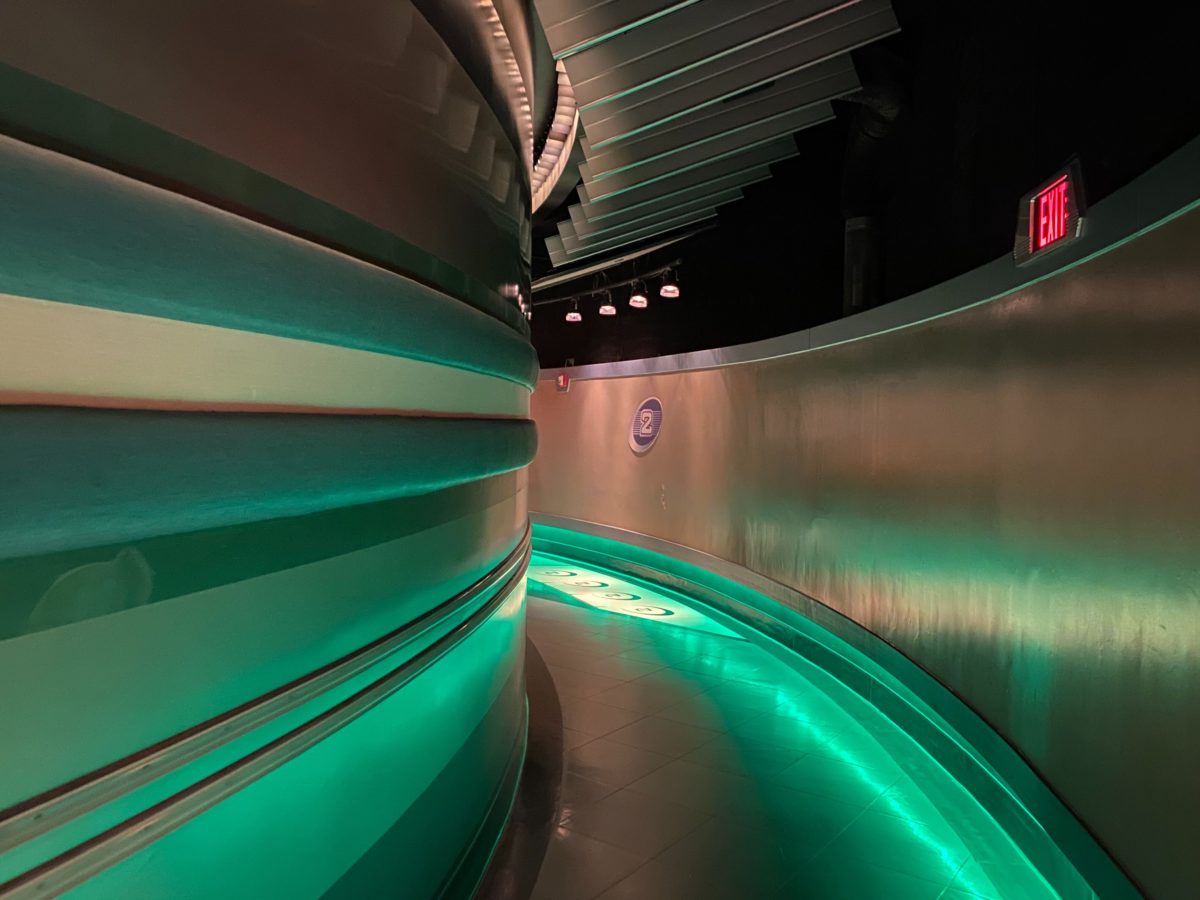 The limited number of parties on the ride at once also means parties won't be standing and walking right next to each other when boarding their vehicle.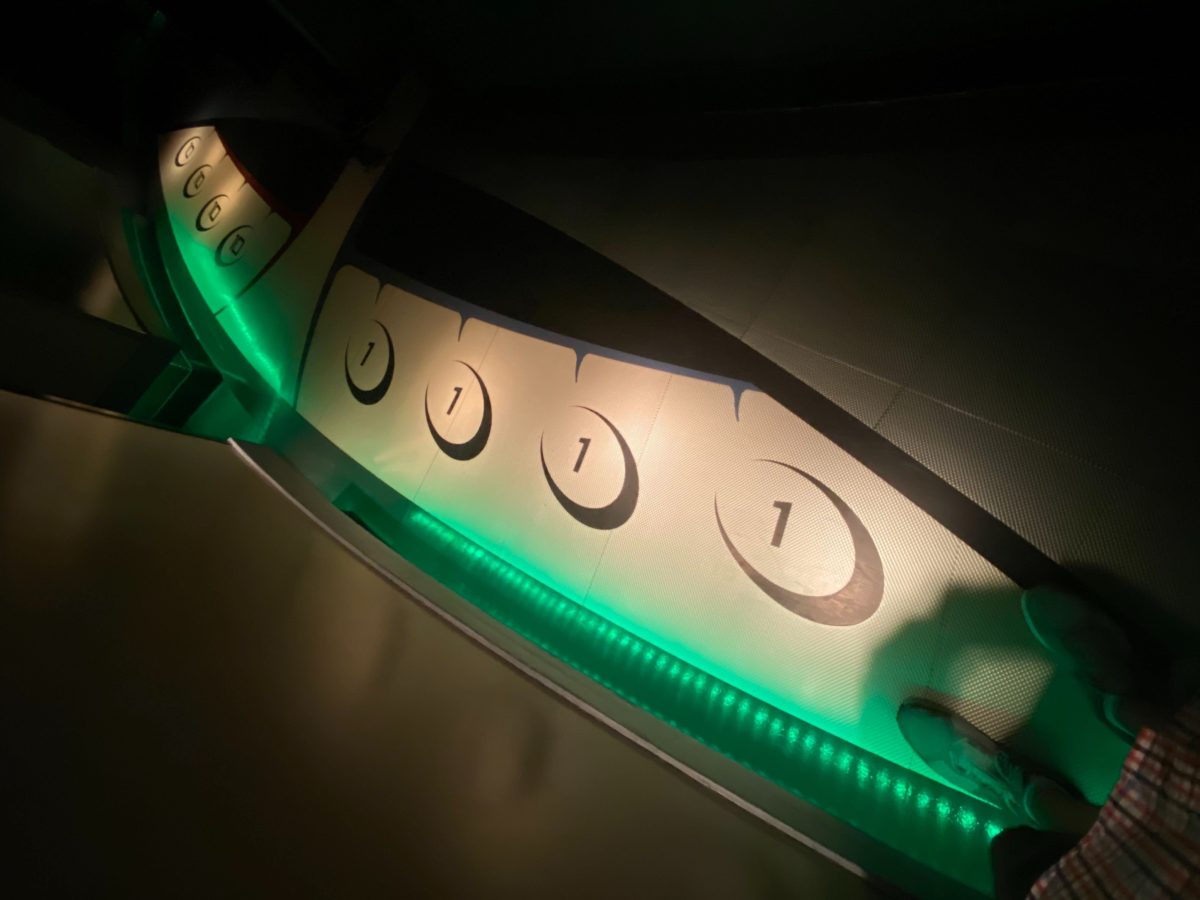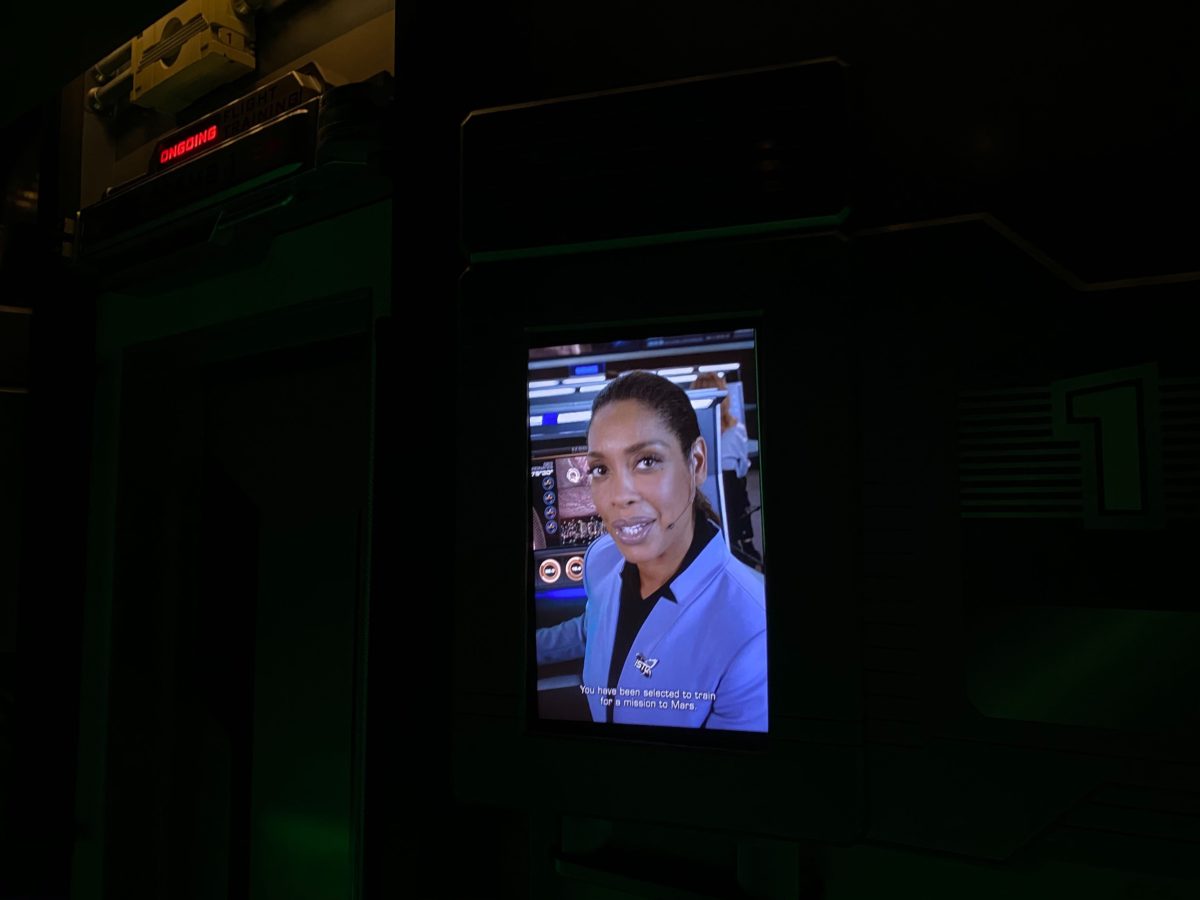 Good to see you again, Gina Torres.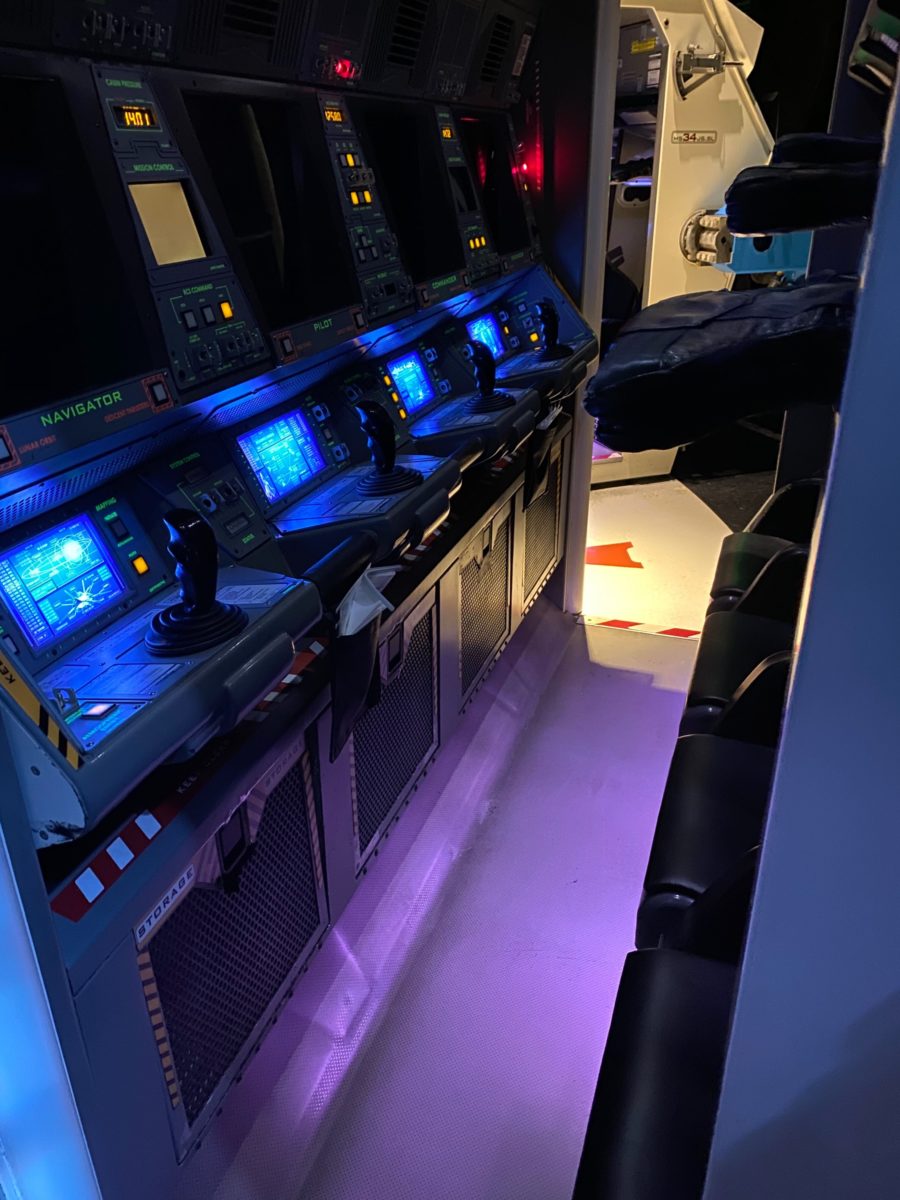 Seeing as guests only share a vehicle with their party, social distancing isn't necessary once on the ride.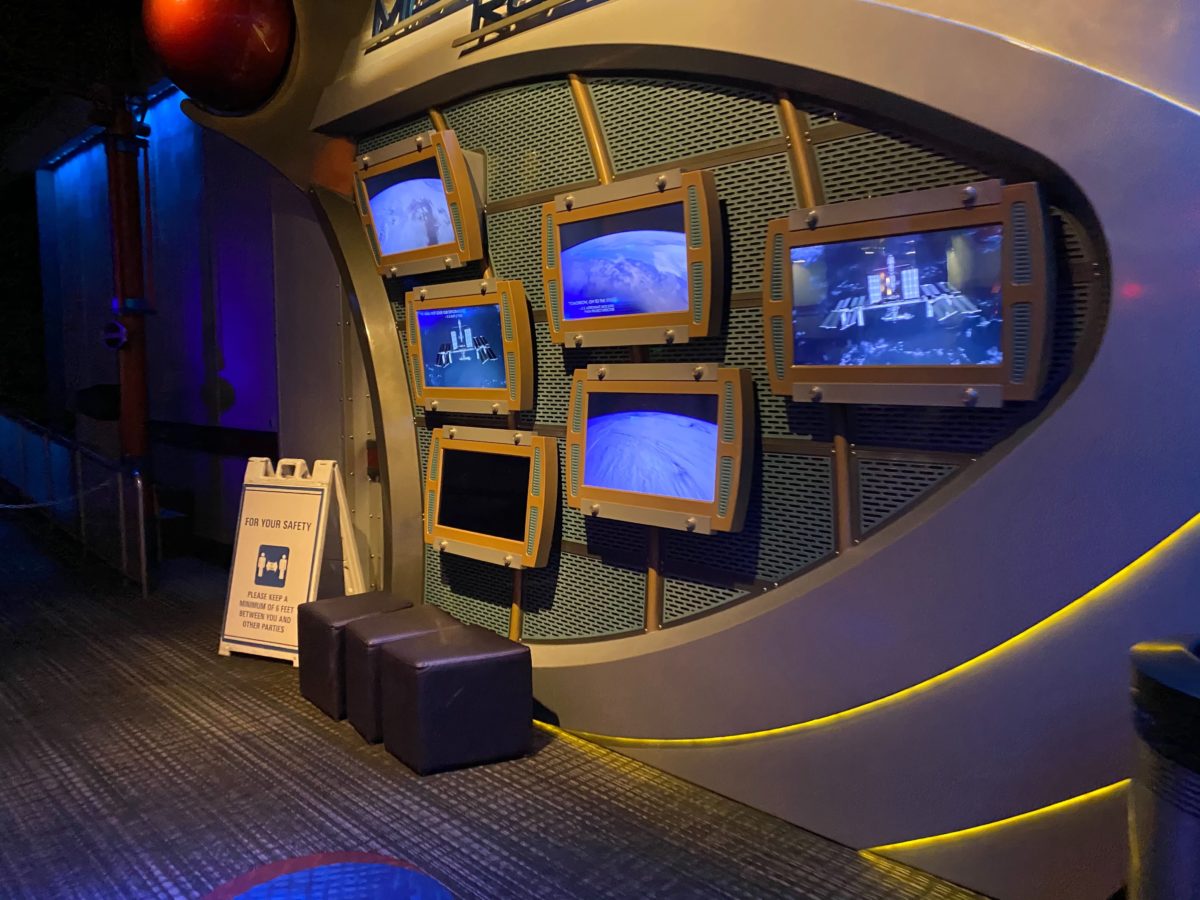 A sign when exiting tells guests to keep a distance of six feet between parties.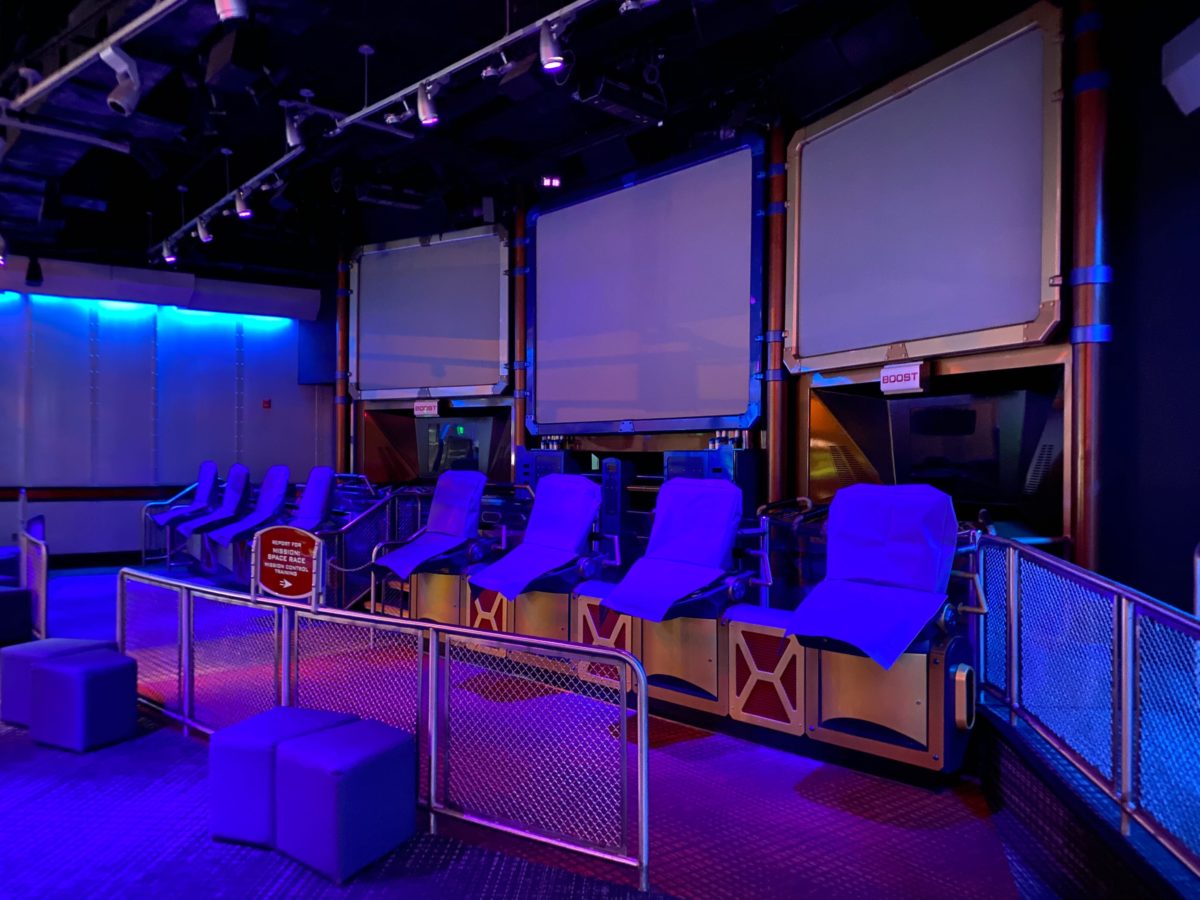 Everything in the Advanced Training Lab is currently closed and roped off.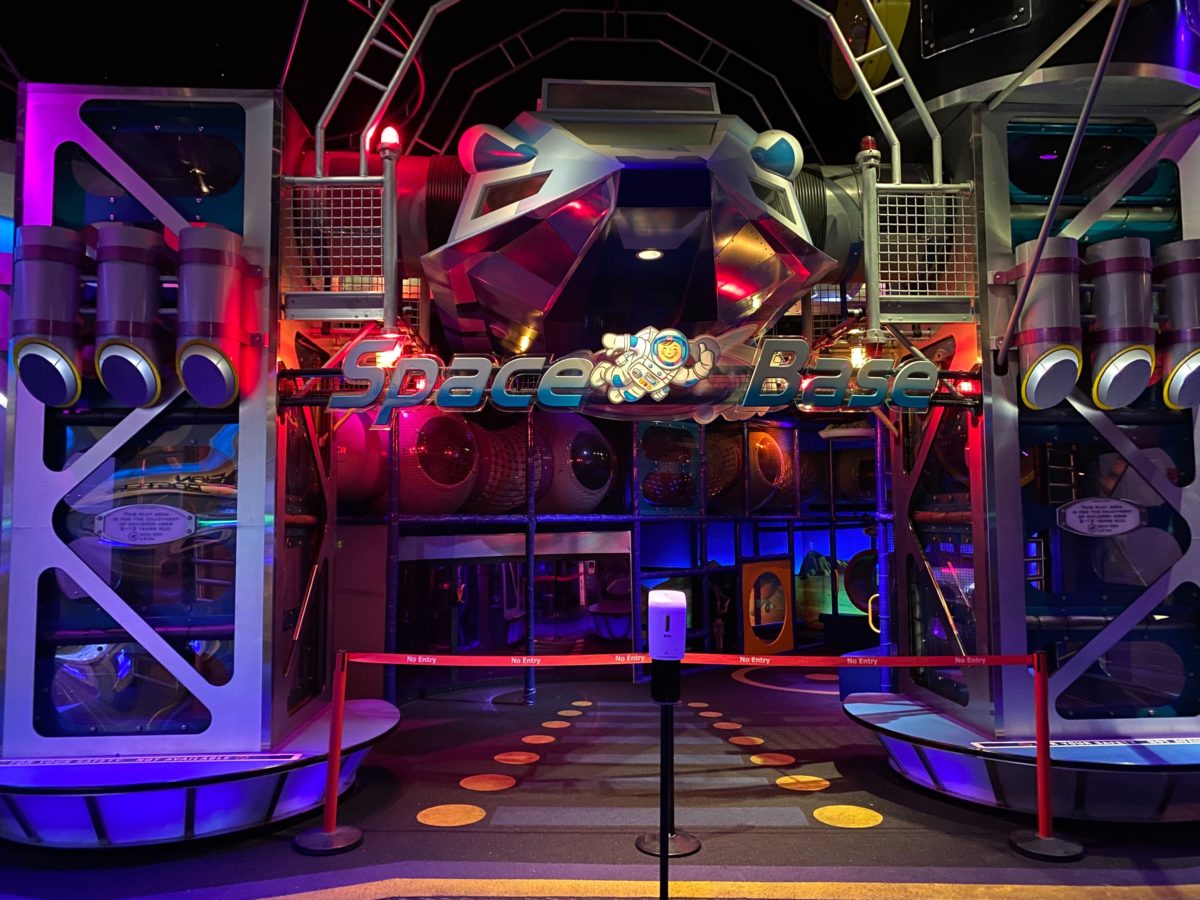 There's more hand sanitizer available before entering the shop.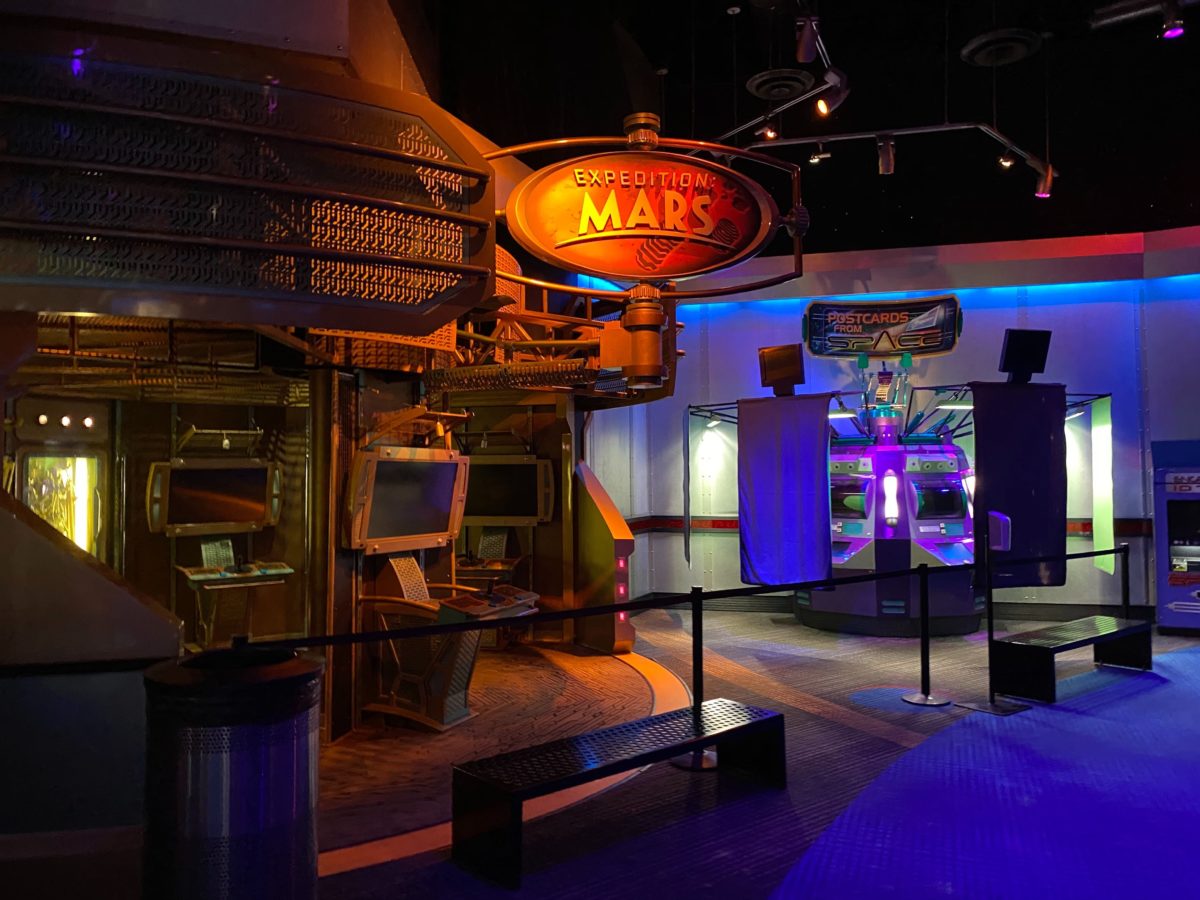 In the shop, a sign reminds guests of health and safety procedures. More social distance markers and Plexiglass keep guests and Cast safe when checking out.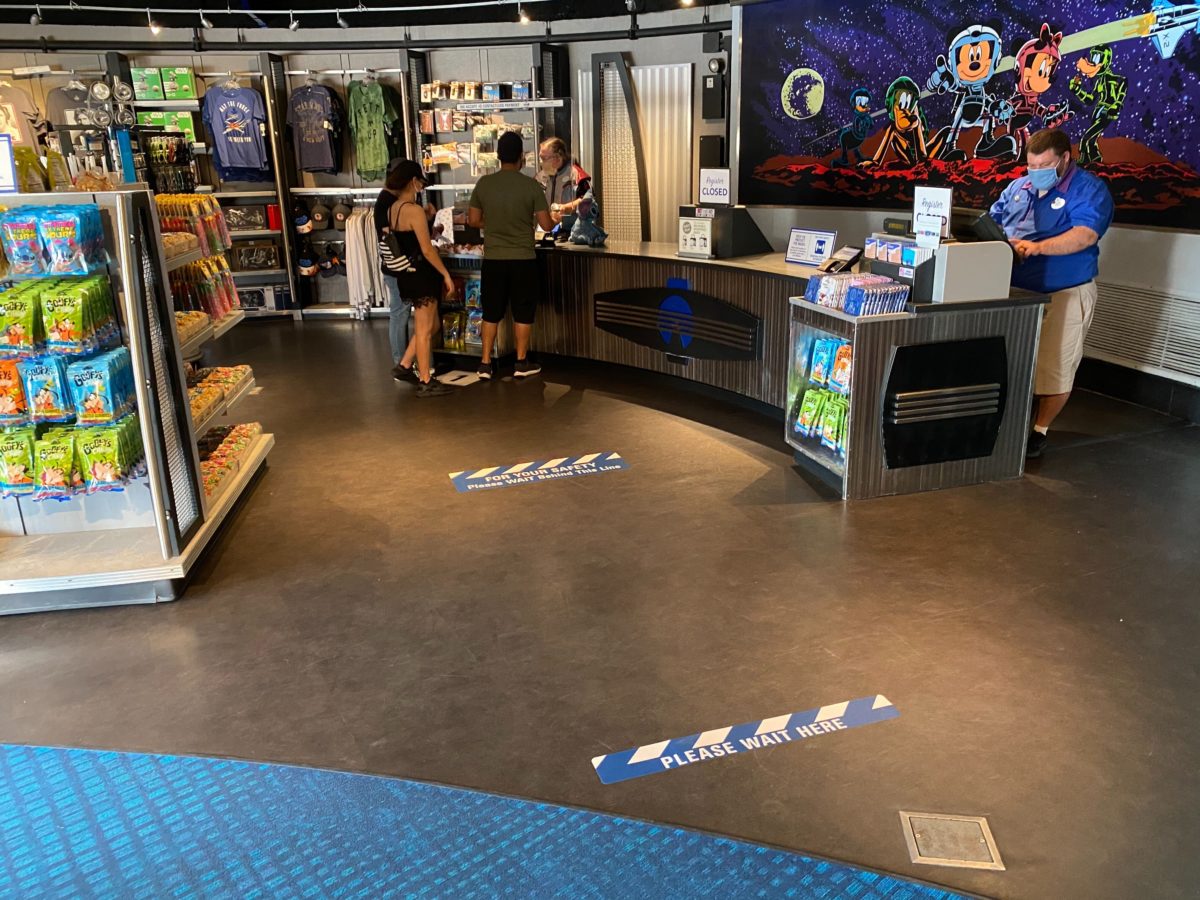 Keep checking WDWNT for more updates about social distancing procedures at EPCOT and the rest of Walt Disney World.