This post may contain affiliate links; please read the disclosure for more information.
As the world starts to reopen, many people are returning to their desks at work, rather than in their home. If you're looking to spruce up your desk space, either at the office or at home, you'll want to check out these new desk plaques we found!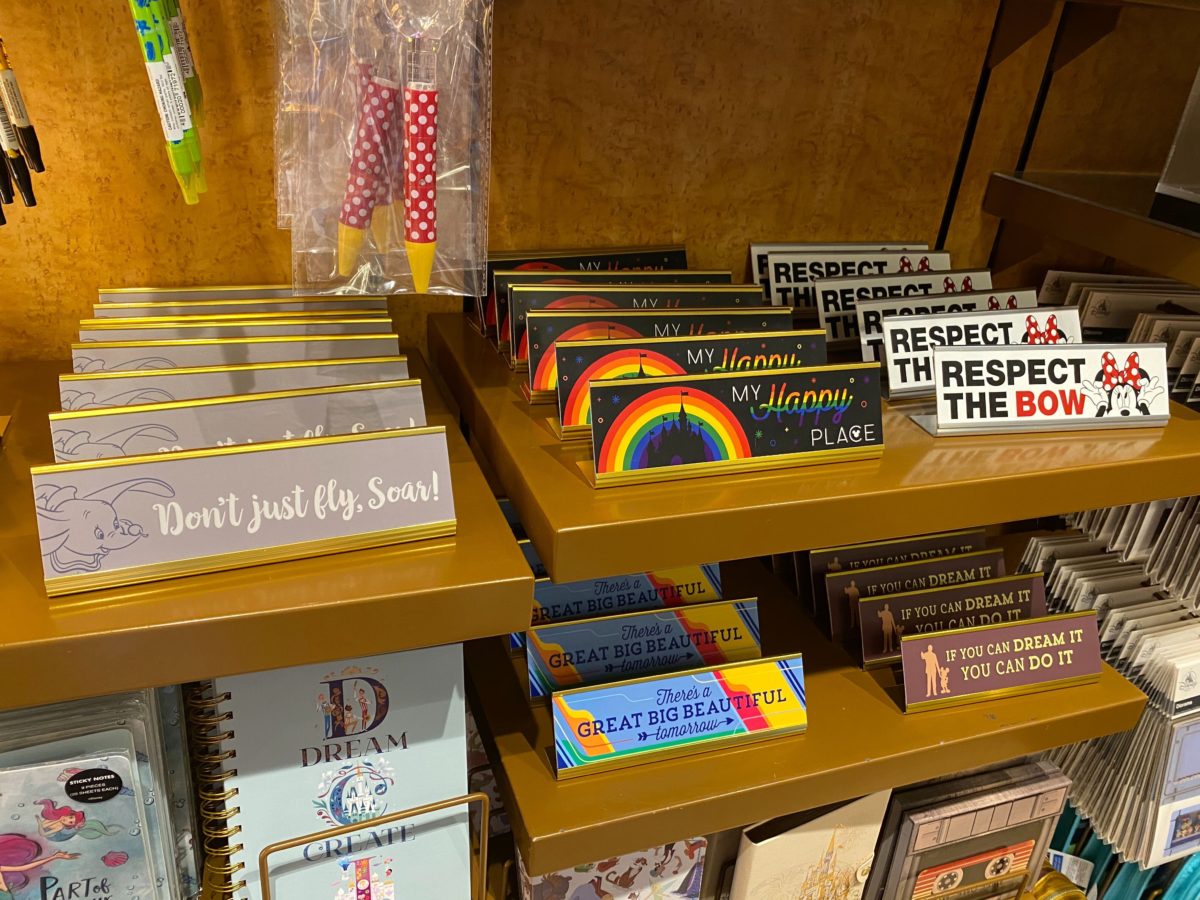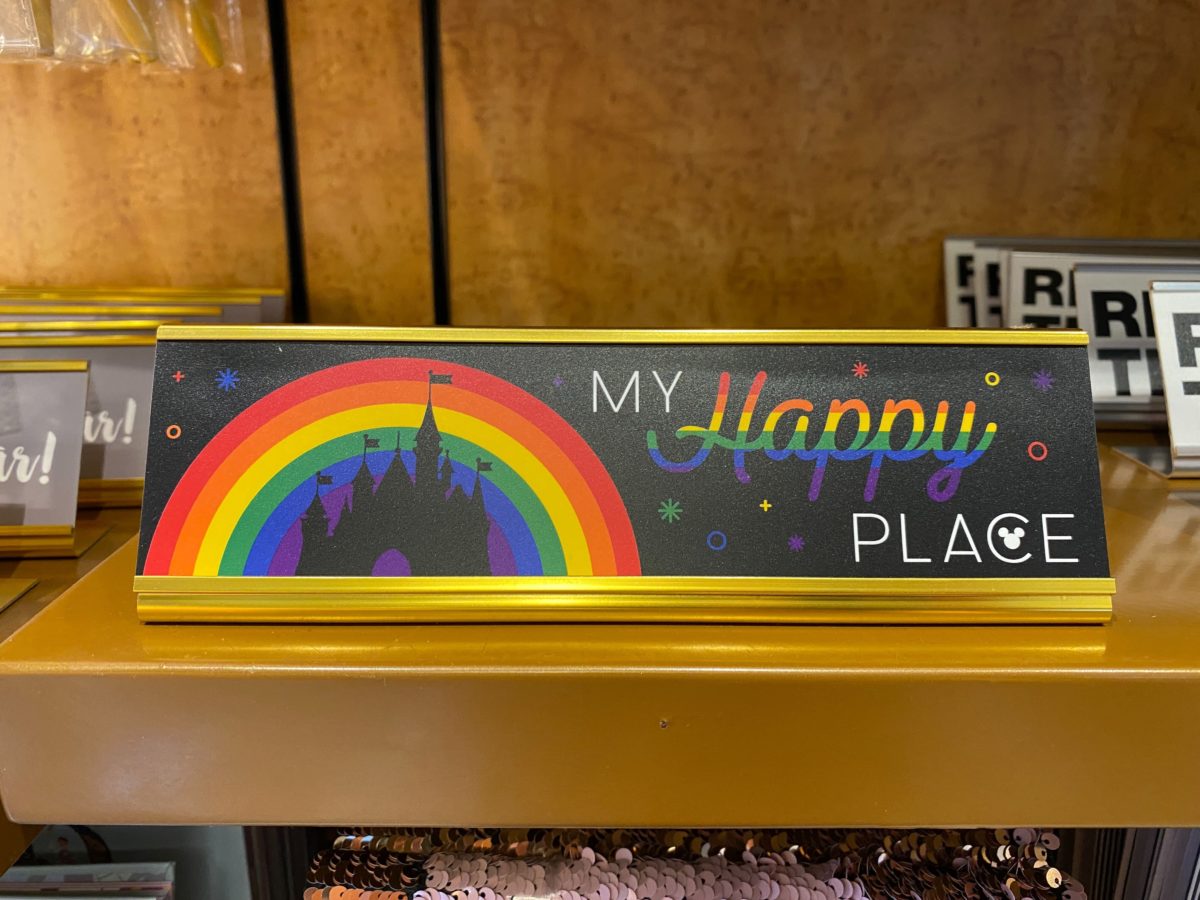 If you're caught daydreaming of your true happy place, you can always pretend with this new "My Happy Place" name plate. The castle silhouette stands out against a bright rainbow, with the words "Happy" also in rainbow lettering and a hidden Mickey in the word "Place".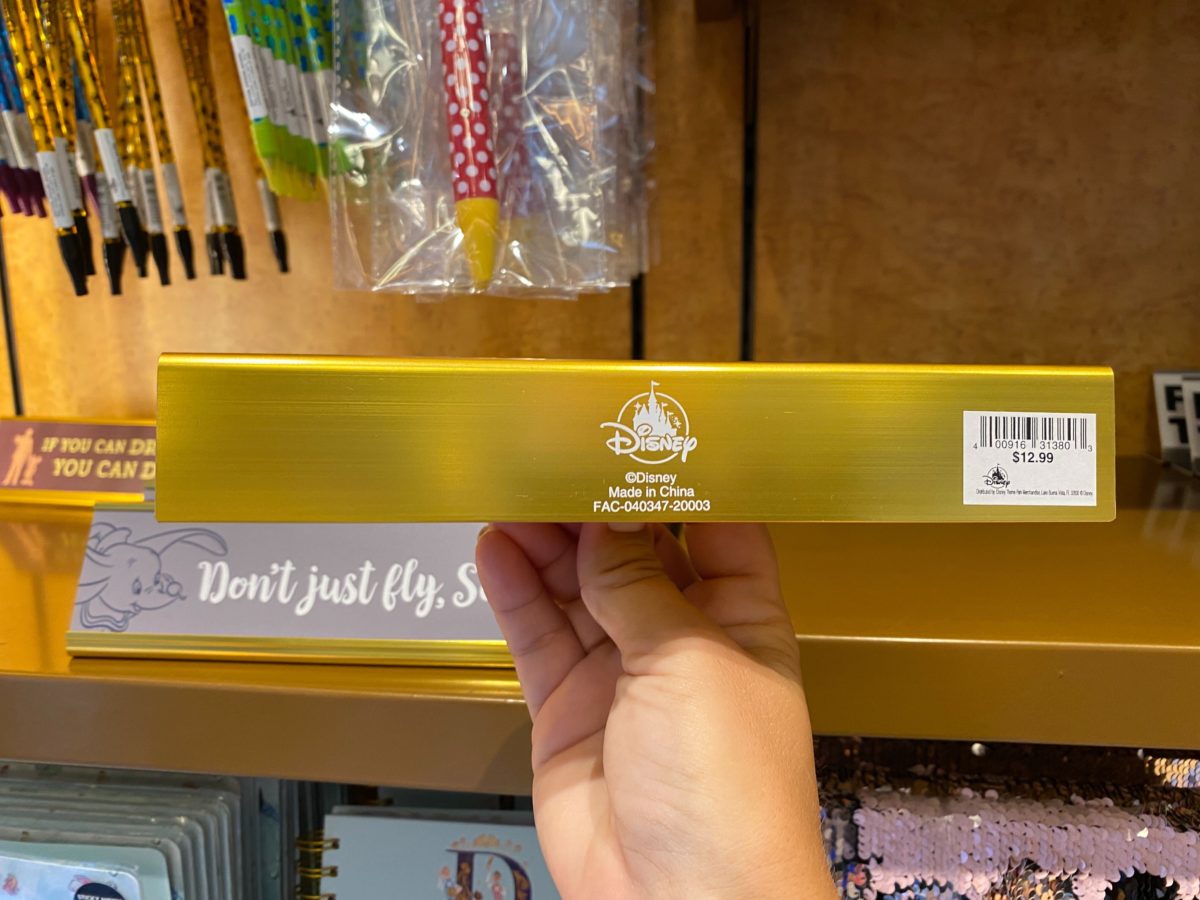 The gold plate that outlines this desk plaque really shines, as well as complementing the colors here.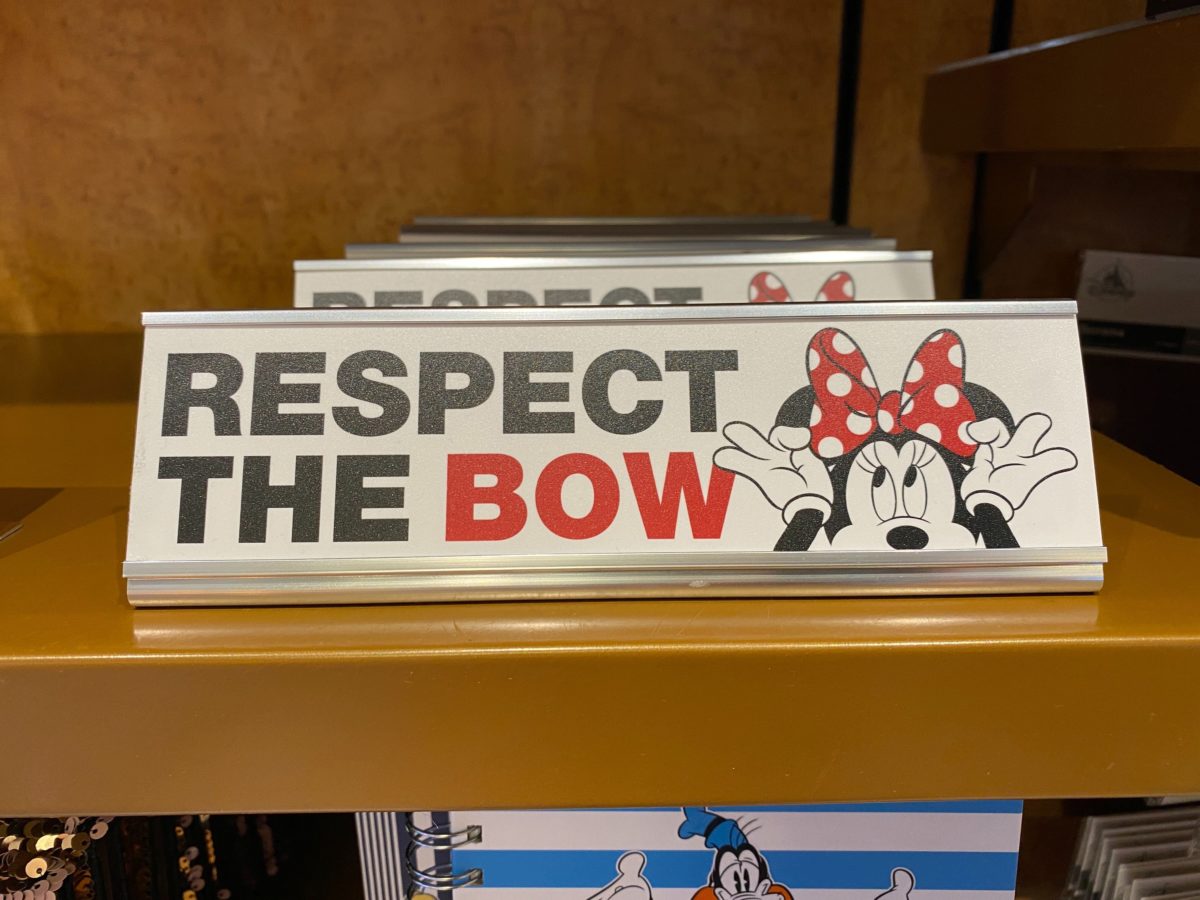 Make sure everyone at work knows to "Respect the Bow" with this new Minnie Mouse desk plaque. The bold black and red colors pop against the white background, and the addition of Minnie adjusting her own bow makes the message a bit less… intimidating.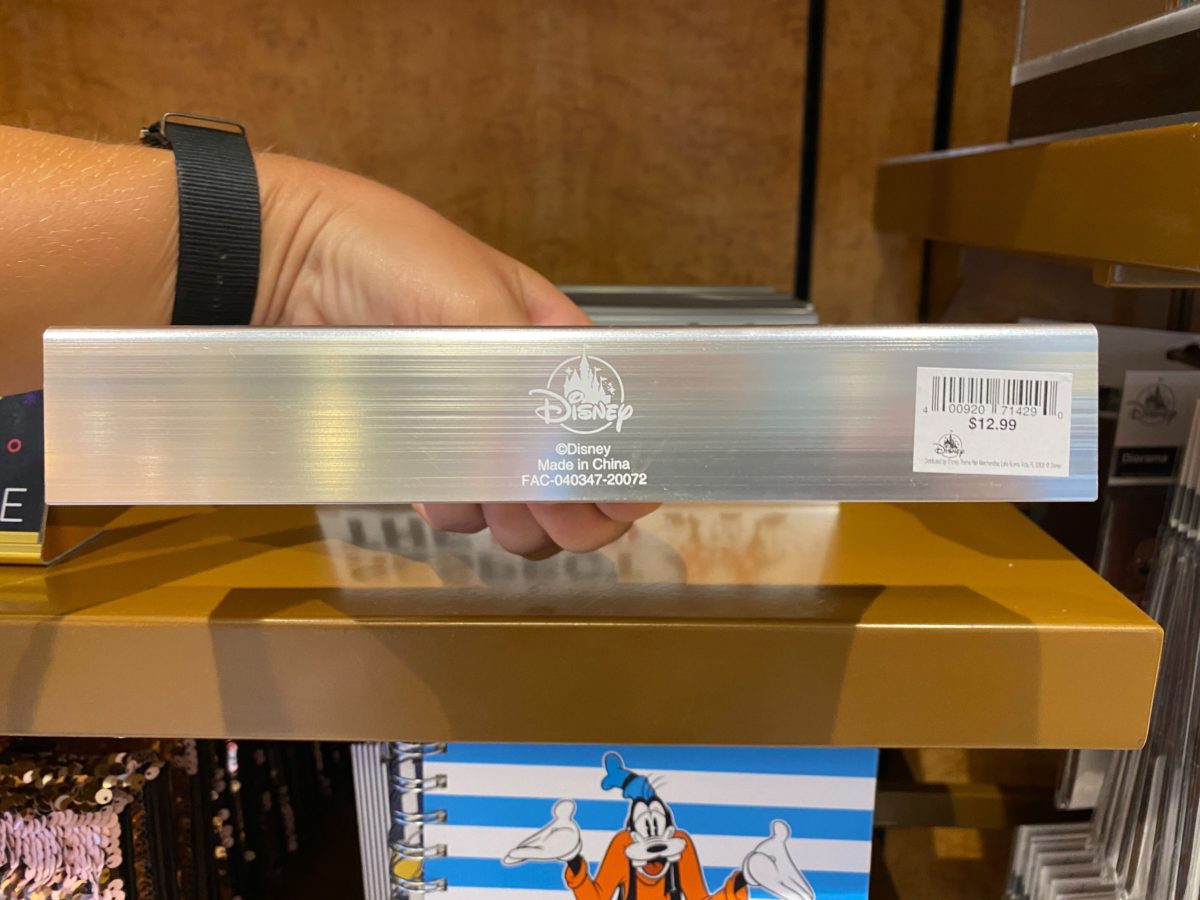 The silver plate here is a nice compliment to the minimal style on this desk plaque.
We spotted these at The Darkroom at Disney's Hollywood Studios, but we're sure to see them popping up across the rest of the Walt Disney World Resort as well.
We also spotted the return of the Carousel of Progress desk plaque as well, which is known to sell out quickly, so if you're in need of a "Great, Big Beautiful Tomorrow", make sure you head in to pick this up before it's gone.
Will you need these new name plates to add a touch of magic to your workplace? Let us know in the comments!