A couple of weeks ago, we spotted a brand new Mickey "Mousewares" collection that took over World of Disney, and today,a new towel set caught our eye for similar reasons.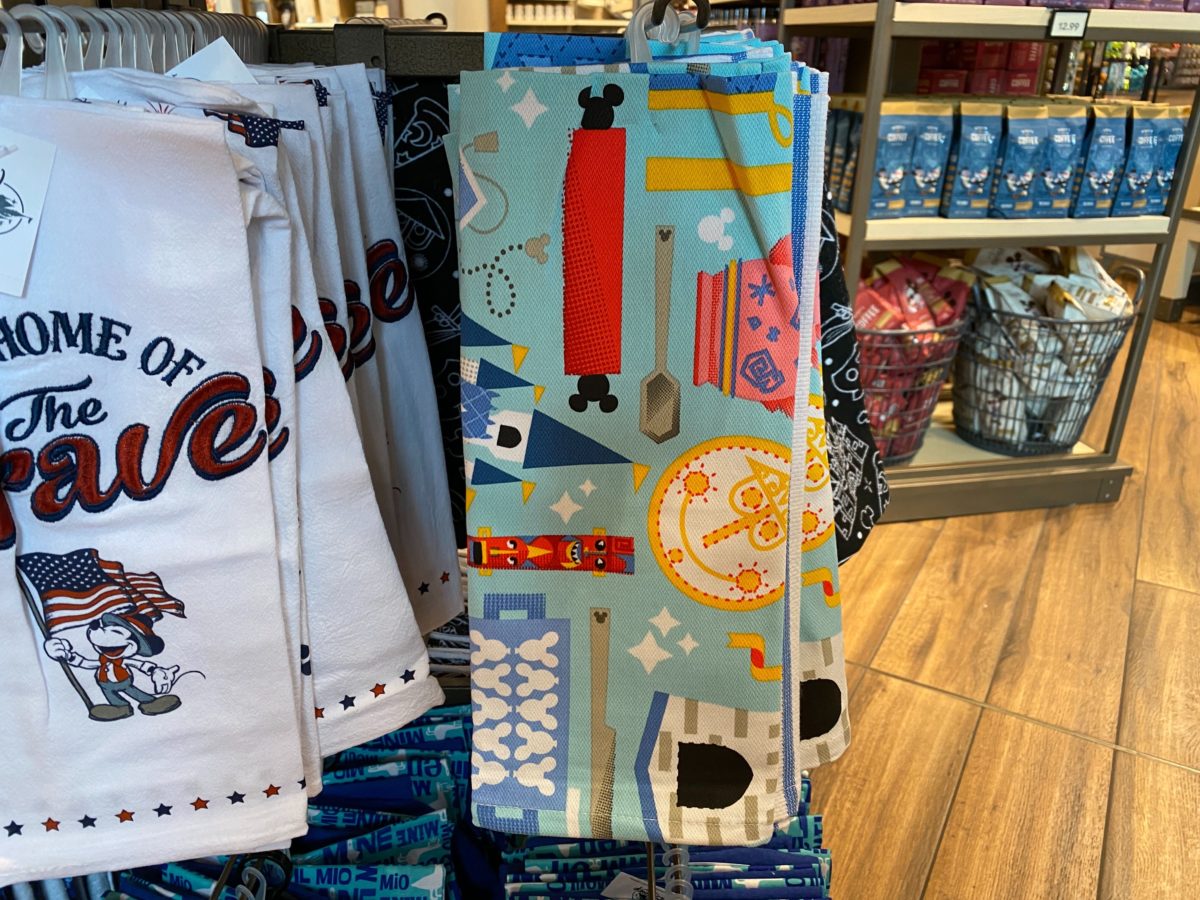 Though technically these towels do not share the "Mousewares" logo or tag, the pattern on one of them matches perfectly with a previously found plate design. So, if you're looking to make it a set, this may be the missing piece for you.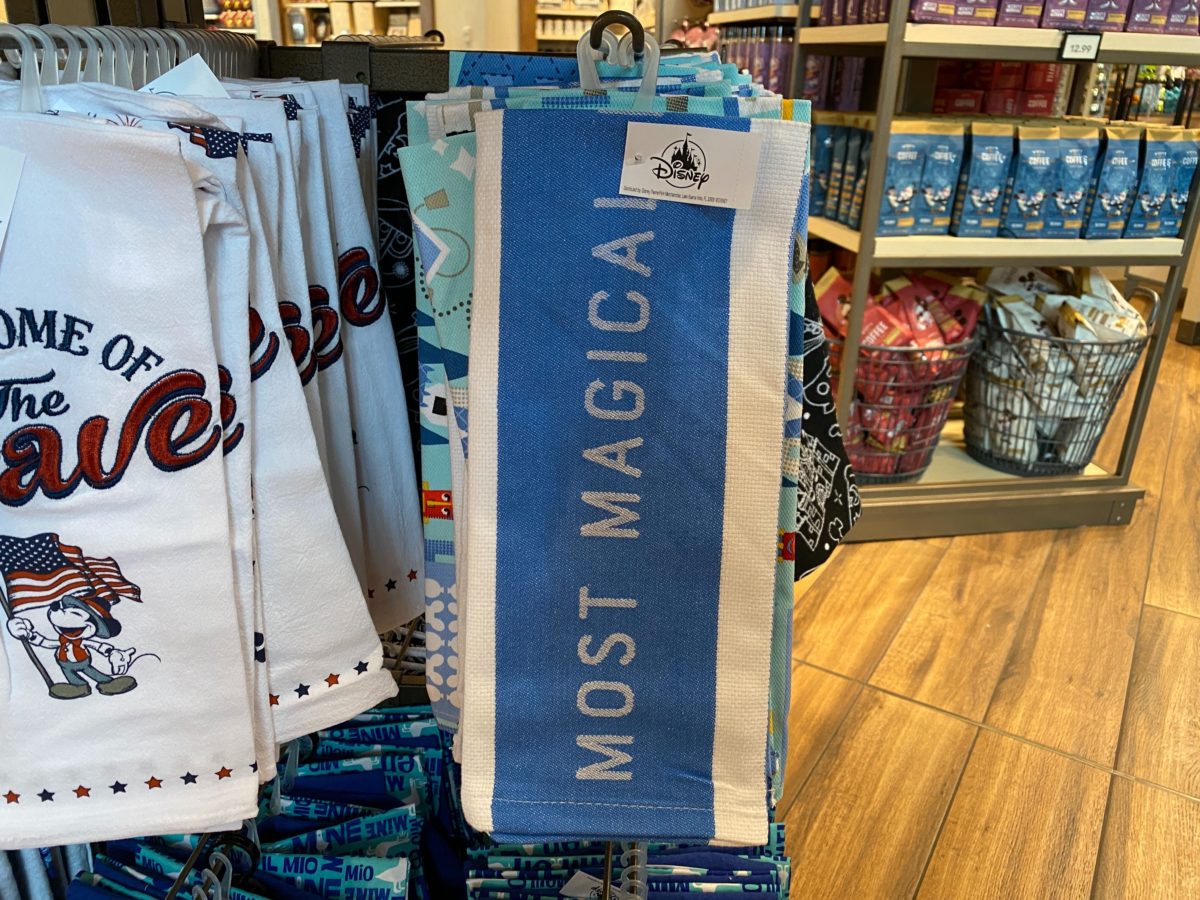 These new kitchen towels come as a set of two with matching color schemes to bring magic to any kitchen! Let's take a closer look at the designs.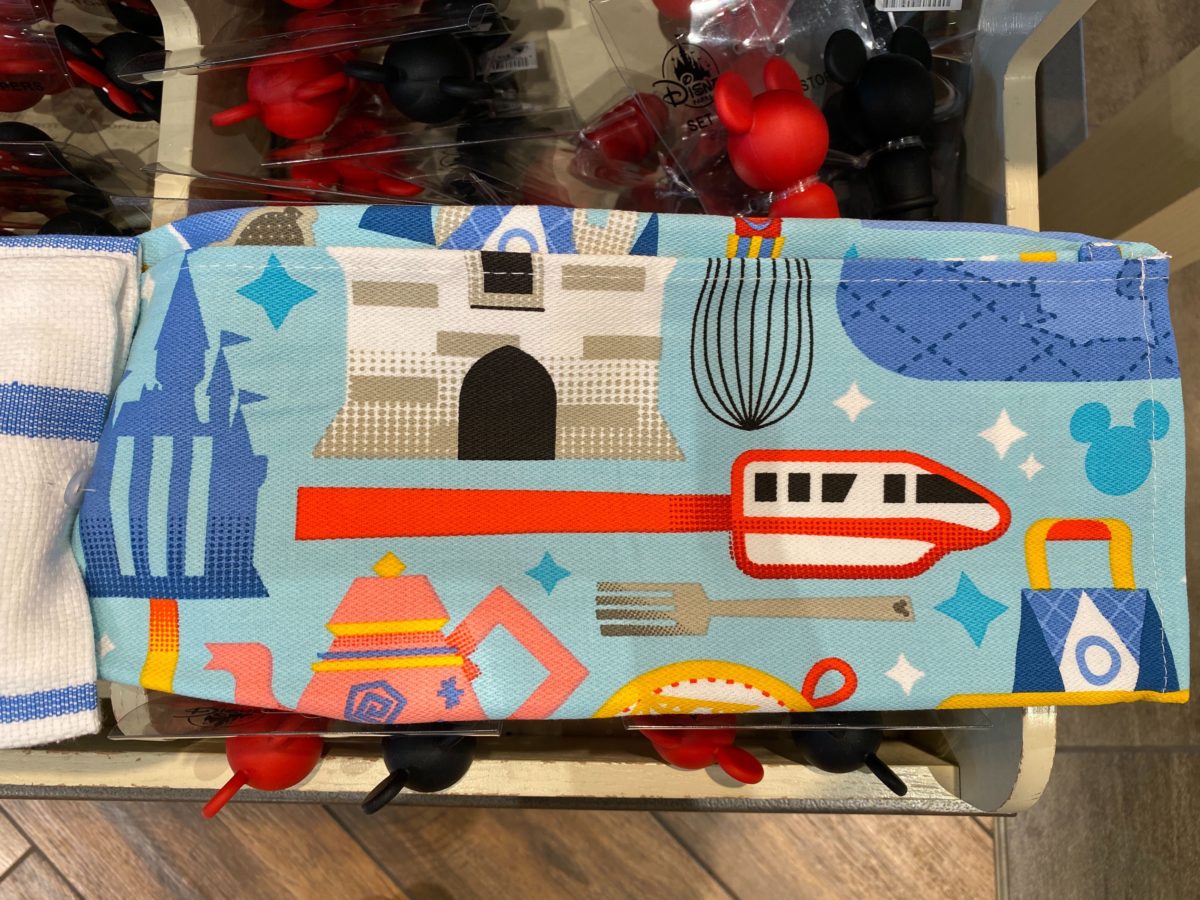 One of the two patterns features Disney themed kitchenware printed on the fabric. With a spatula doubling as a monorail, Hidden Mickey cutlery, and a rolling pin with Mickey head handles, you'll spot something new every time you look at it!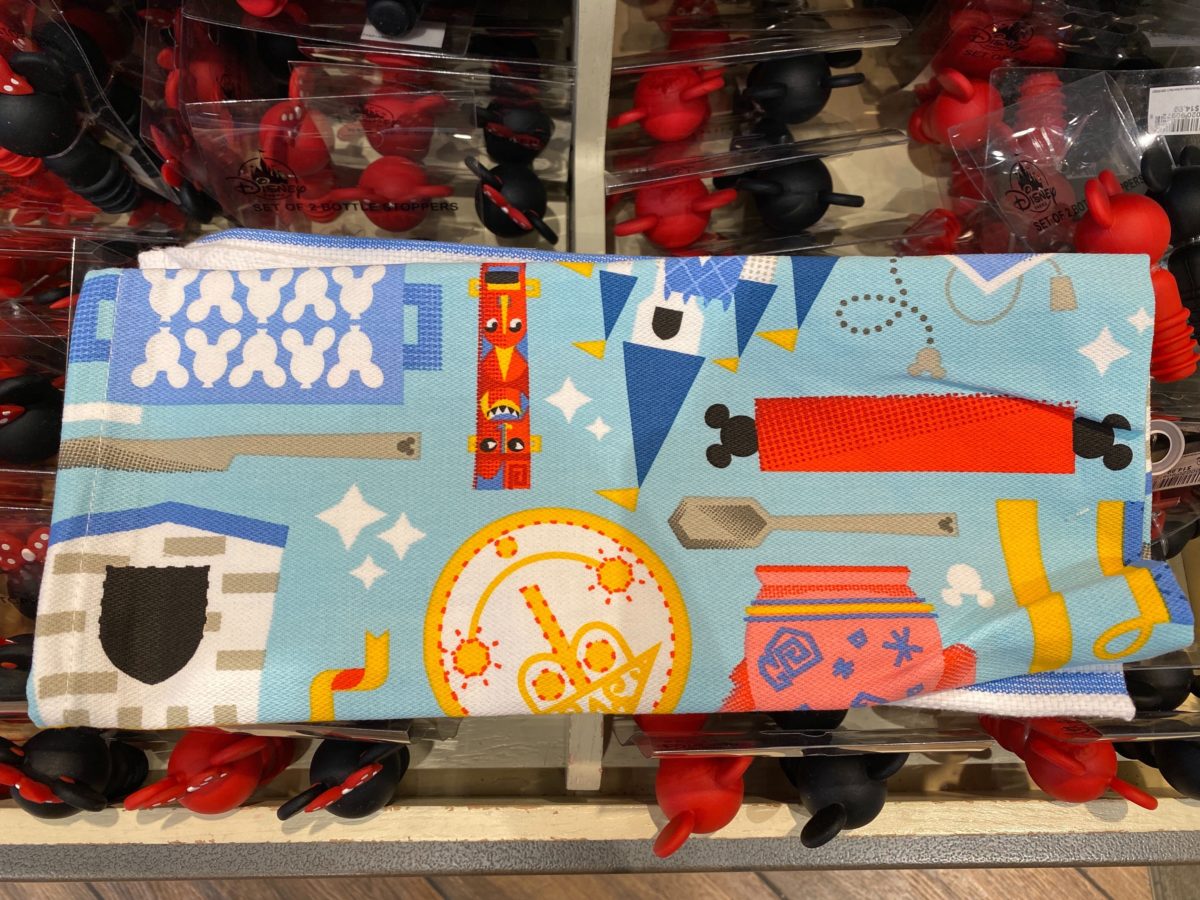 You can even see a nod to some Magic Kingdom attractions like "it's a Small World" and "Walt Disney's Enchanted Tiki Room"!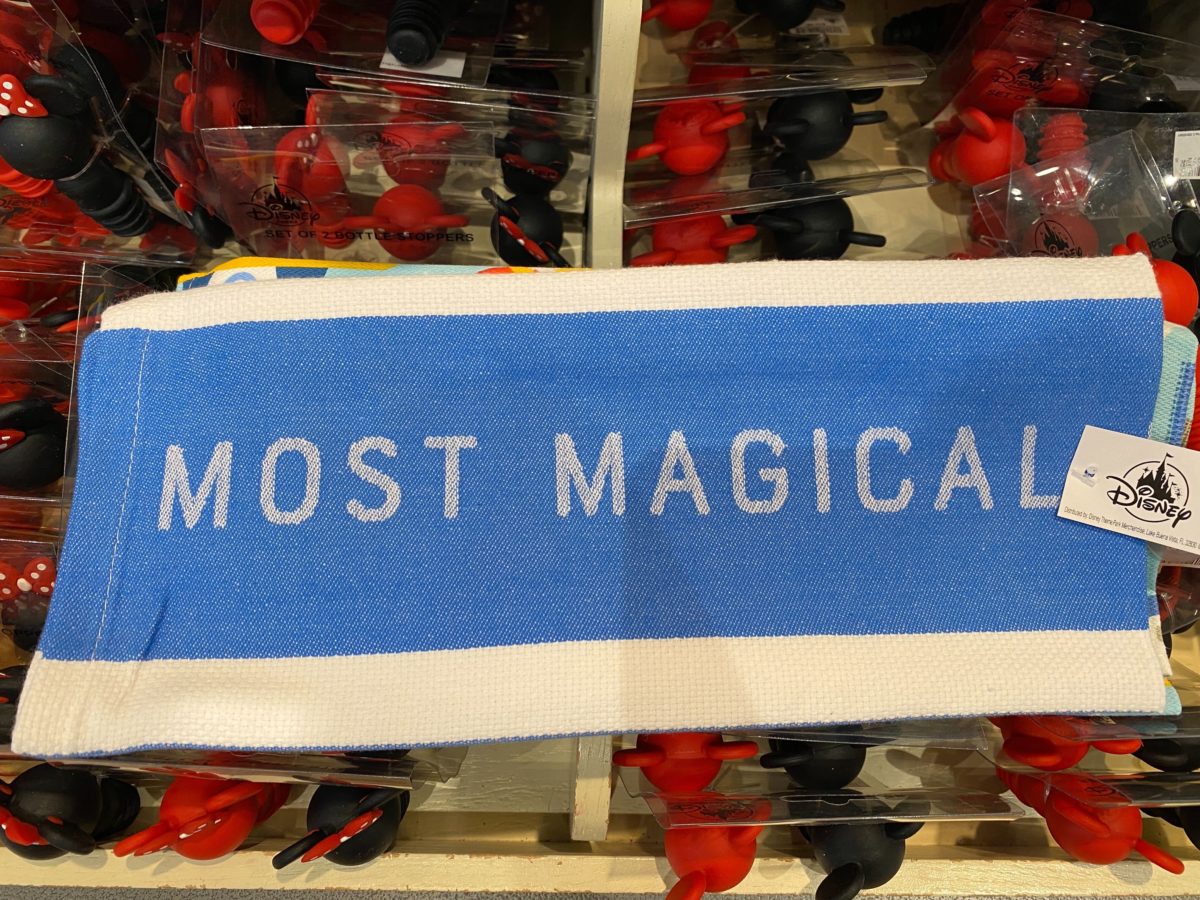 The other towel features a blue and white striped pattern with the words "most magical" written across. As if you needed reminding on what the most magical place on earth was.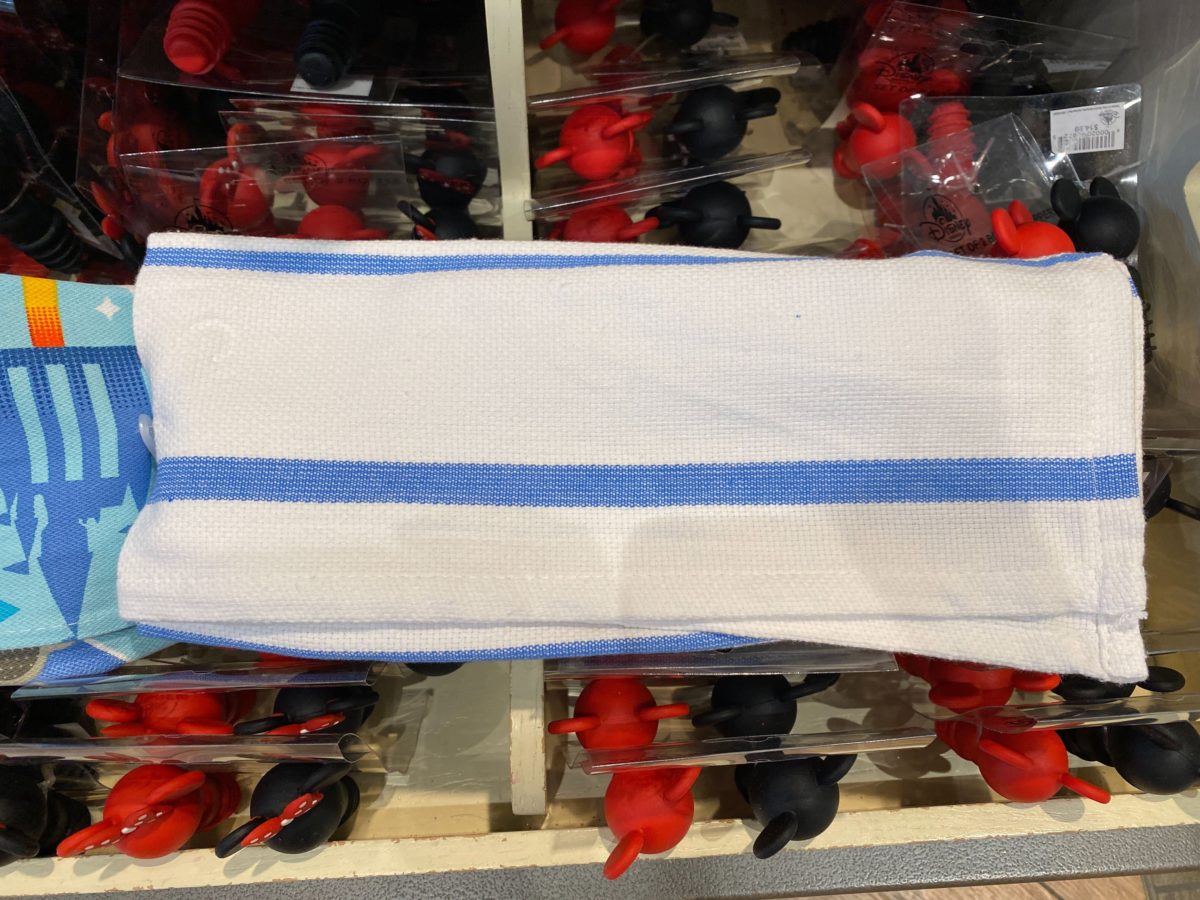 The set of towels will cost you $19.99 and is available currently at World of Disney at Disney Springs. So, will you be redecorating your kitchen anytime soon with a Disney theme? Let us know below!