Halloween Horror Nights fans, we've got something special to make up for the loss of the event this year at Universal Orlando Resort. In addition to the "30 Years, 30 Fears" merchandise collection released at the newly-opened Tribute Store in Universal Studios Florida, there's a new, comic-book style tee that's just arrived, and it's a big issue!
For fans of soul gripping horror and pulp, this tee has everything you could want, from blood and bone, to even some "select cuts" and a surprise guest. Halloween Horror Nights die-hards will recognize Meaty Meetz as a reference to the "Leave it to Cleaver" house from Halloween Horror Nights: Ripped from the Silver Screen and Vamp '55 from one of the five scare zones featured during Halloween Horror Nights 26. Bone was a character from HHN 27's Festival of the Deadliest scare zone. Brooding over them all is the Pumpkin Lord.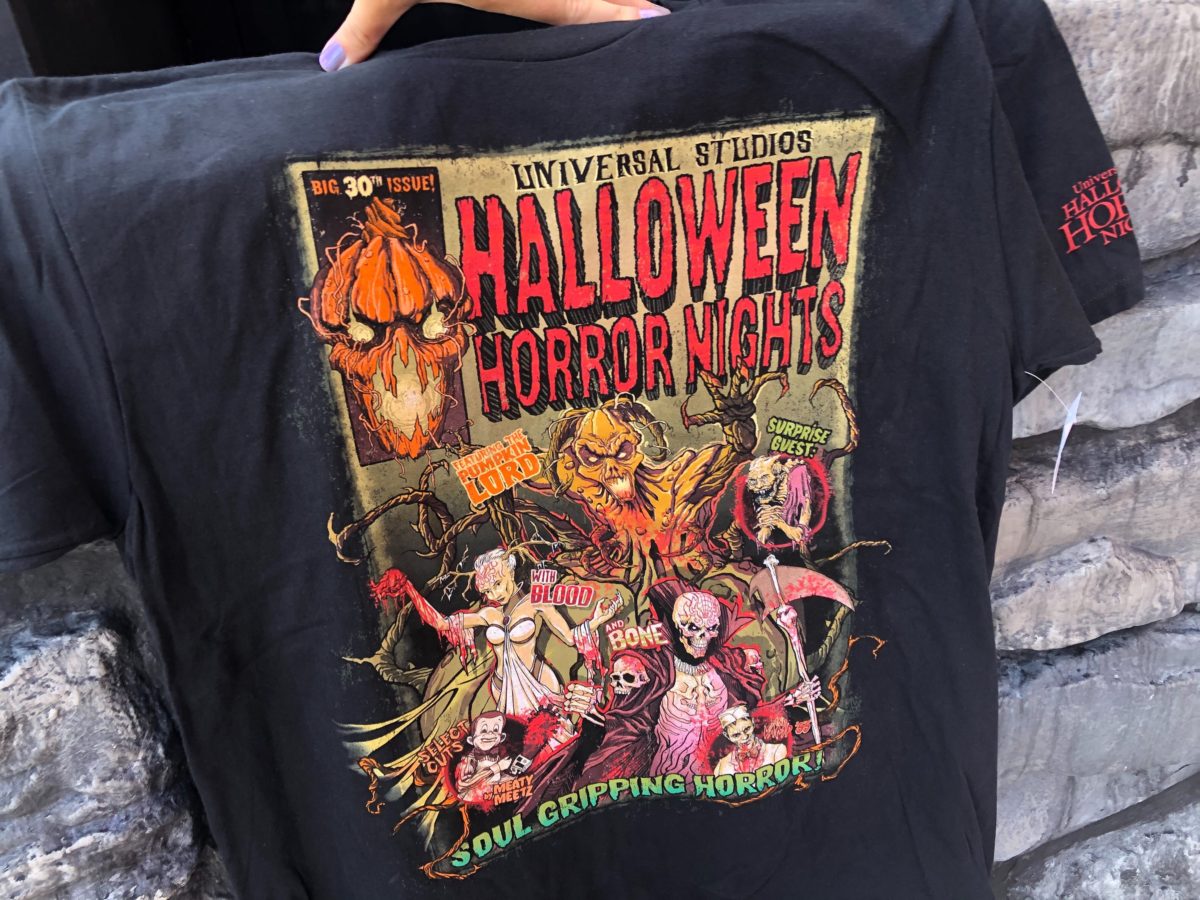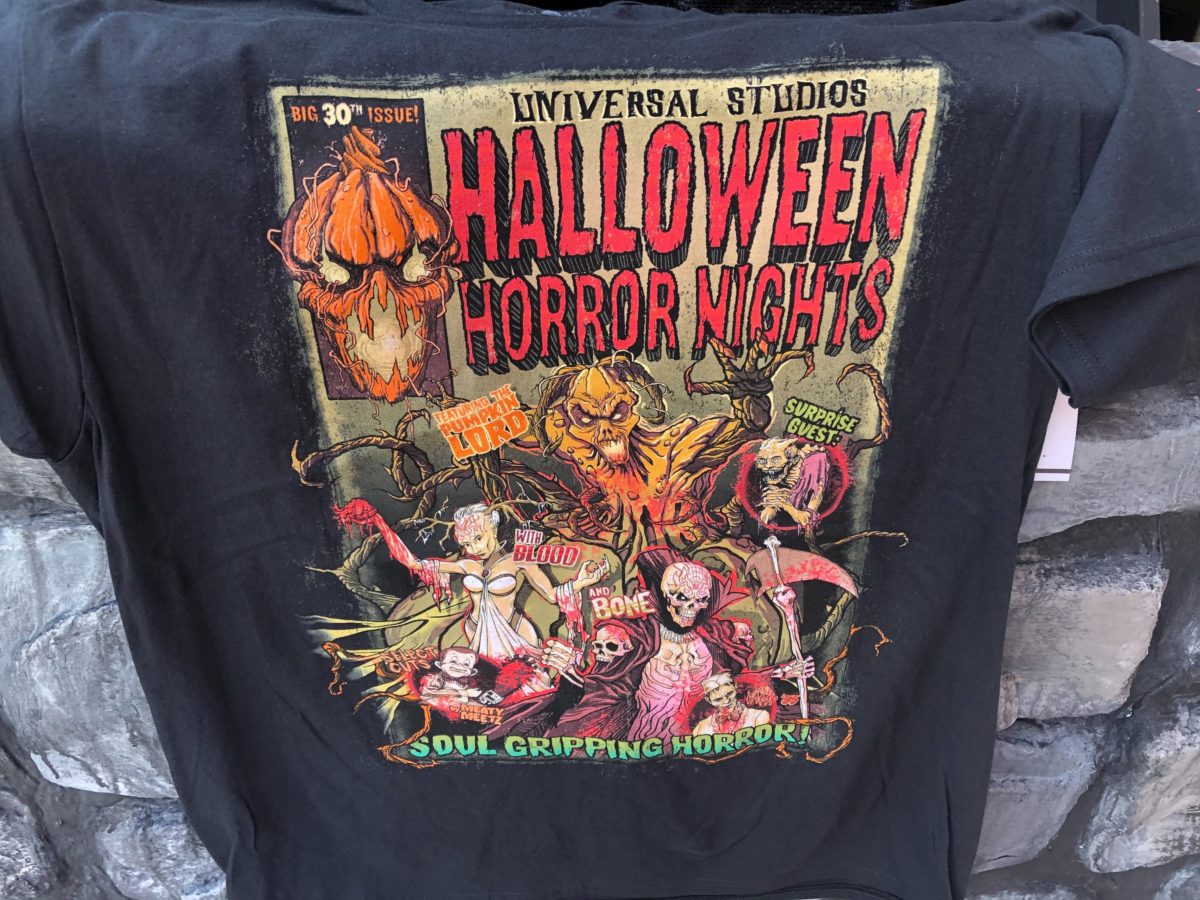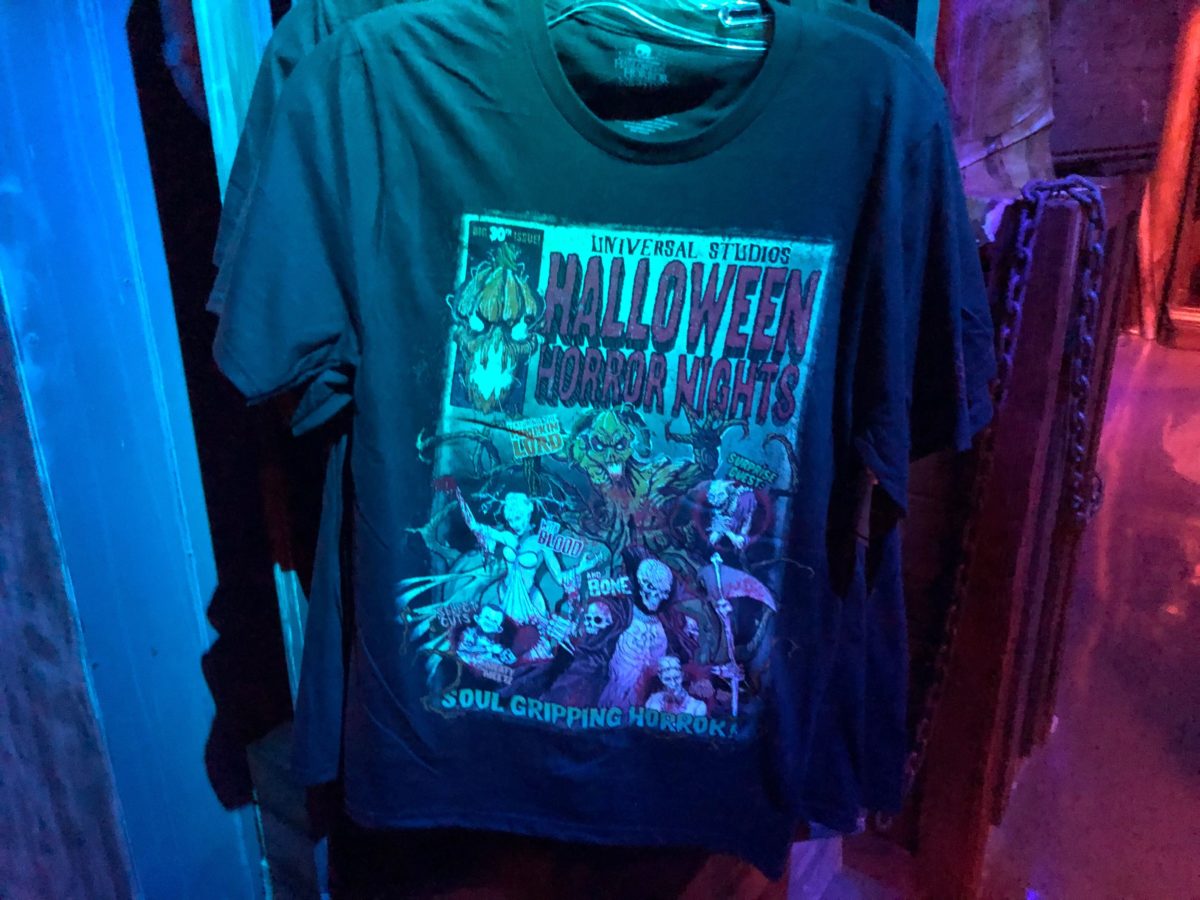 The shirt has a slight glow-in-the-dark effect under the blacklight.
For more information on booking your next trip with our official travel agent sponsor, the Vacationeer, visit wdwnt.travel.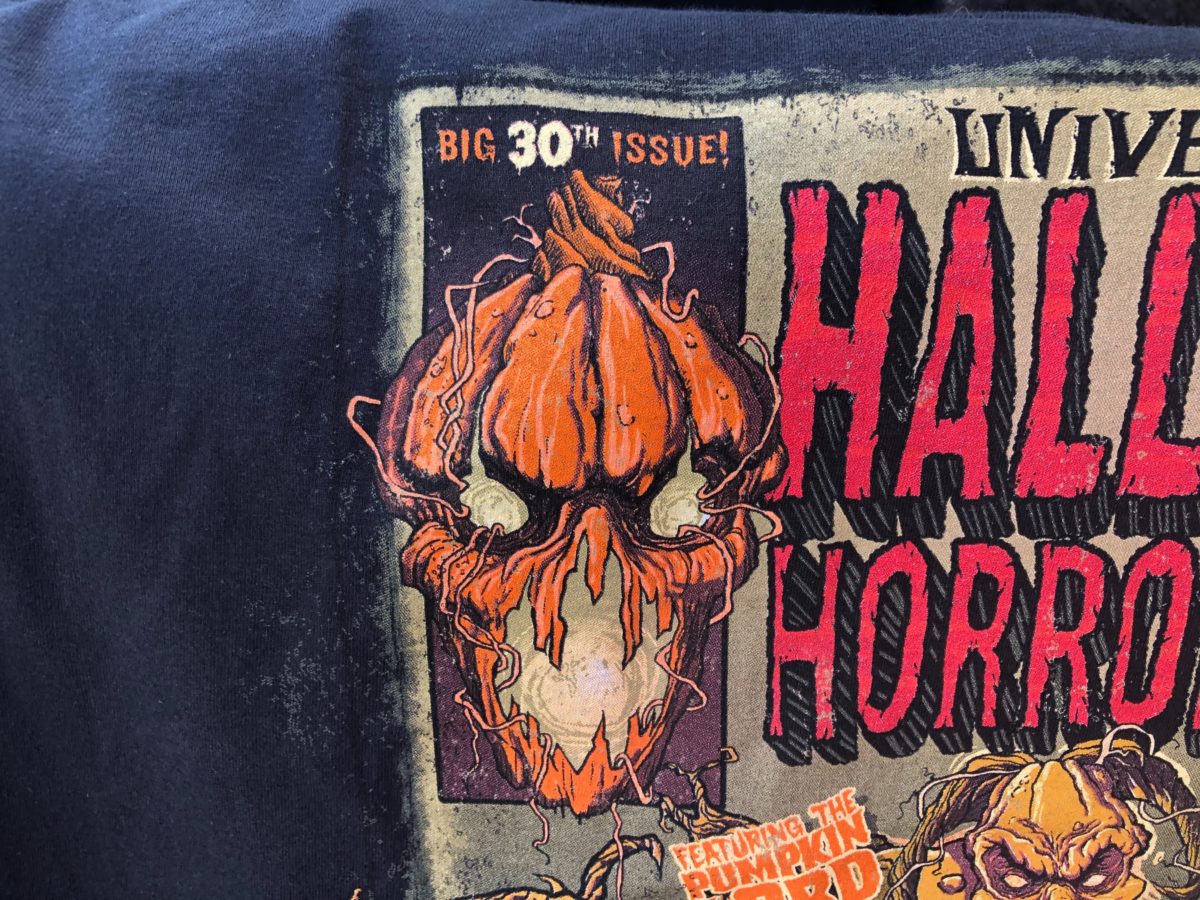 The corner of the comic illustration notes that it's the "BIG 30th ISSUE", a nod to Halloween Horror Nights 30, which was set to take place this year.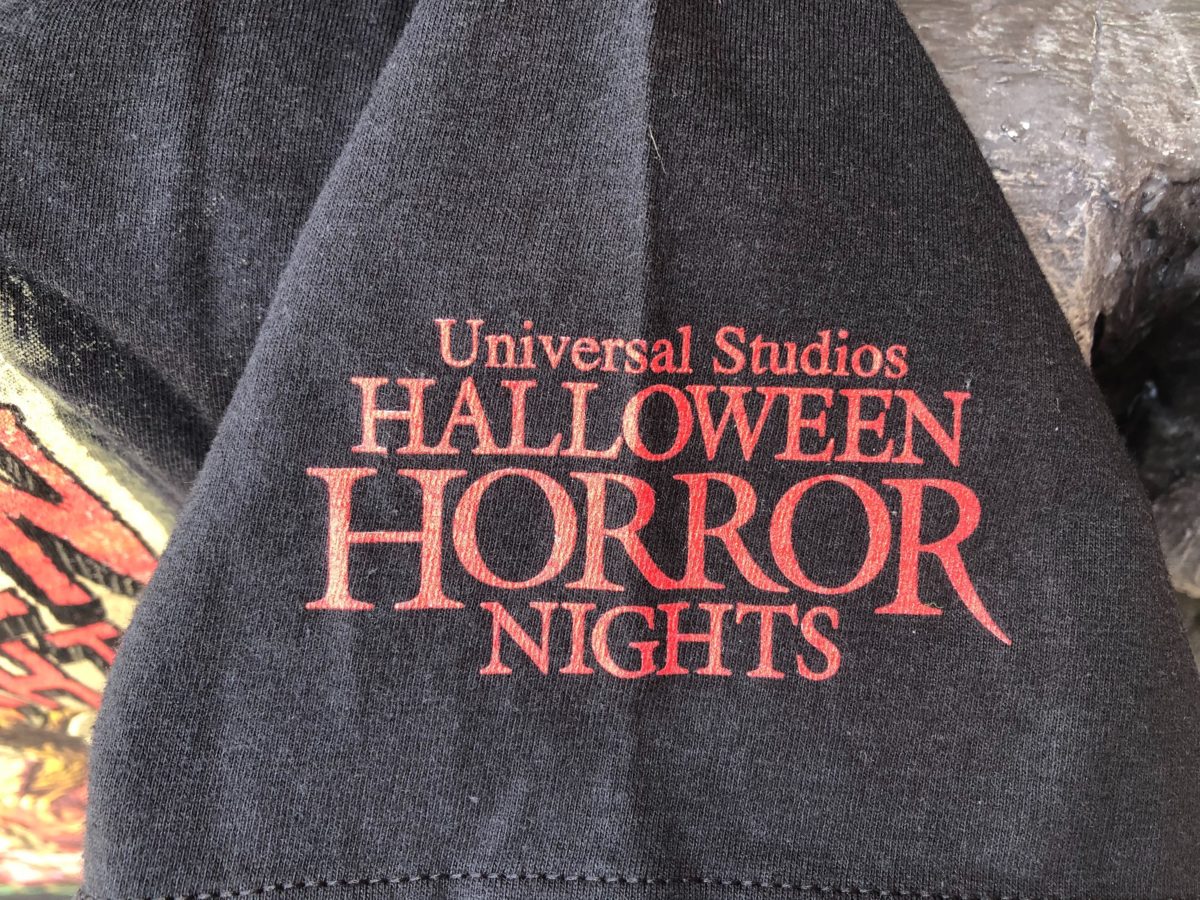 The sleeve has a Halloween Horror Nights logo, but you'll notice it's void of any outward numbering to tie it to a specific event.
The shirt retails for $28.00 and can be found inside the Tribute Store at Universal Studios Florida… enter if you dare—you're in for a scare! You can take a full tour of the Tribute Store in our YouTube video below: