Now that EPCOT's in Cast Member previews, we're taking a look at the new Relaxation Stations around the park, including the one in Future World East.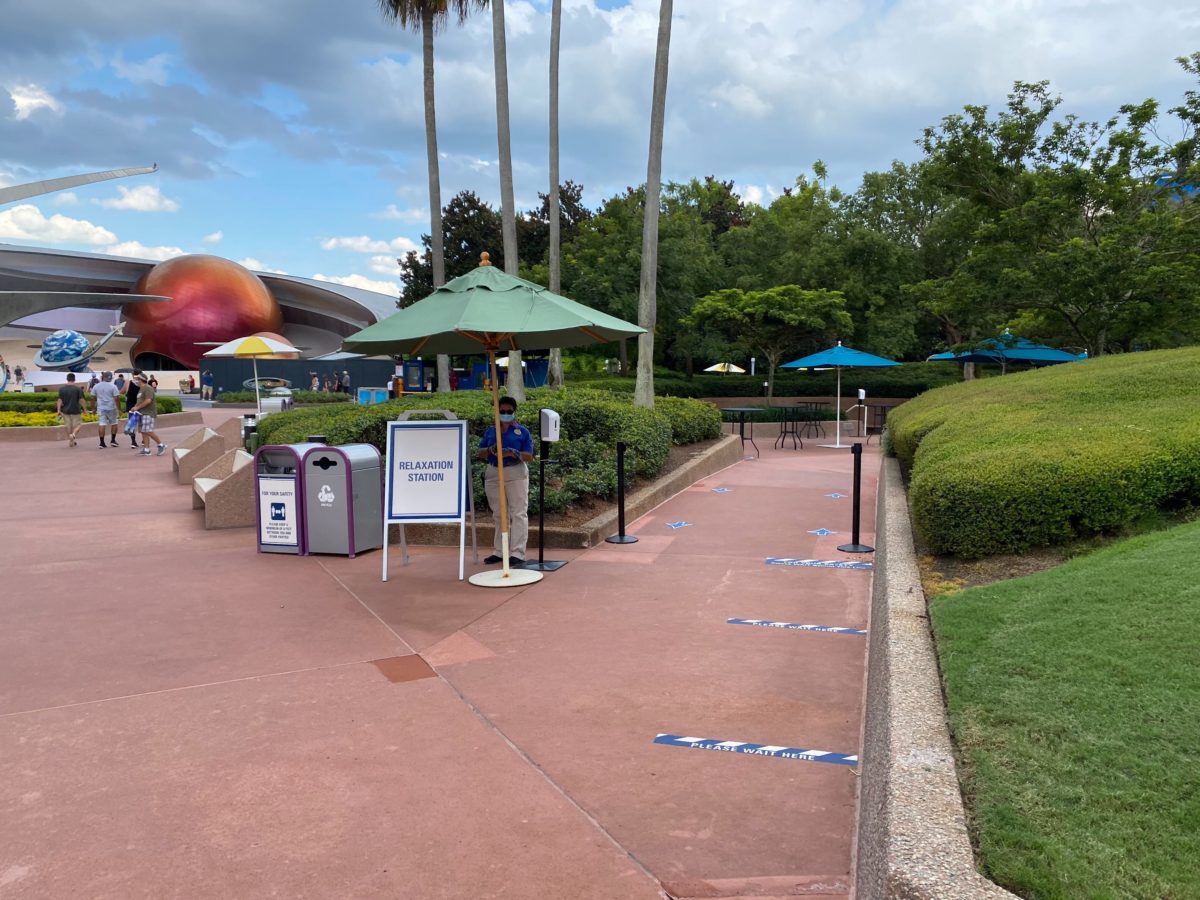 Unlike the more tucked-away locations at Akershus Royal Banquet Hall and the United Kingdom Pavilion, this station is very much out in the open, between Test Track and Mission: SPACE.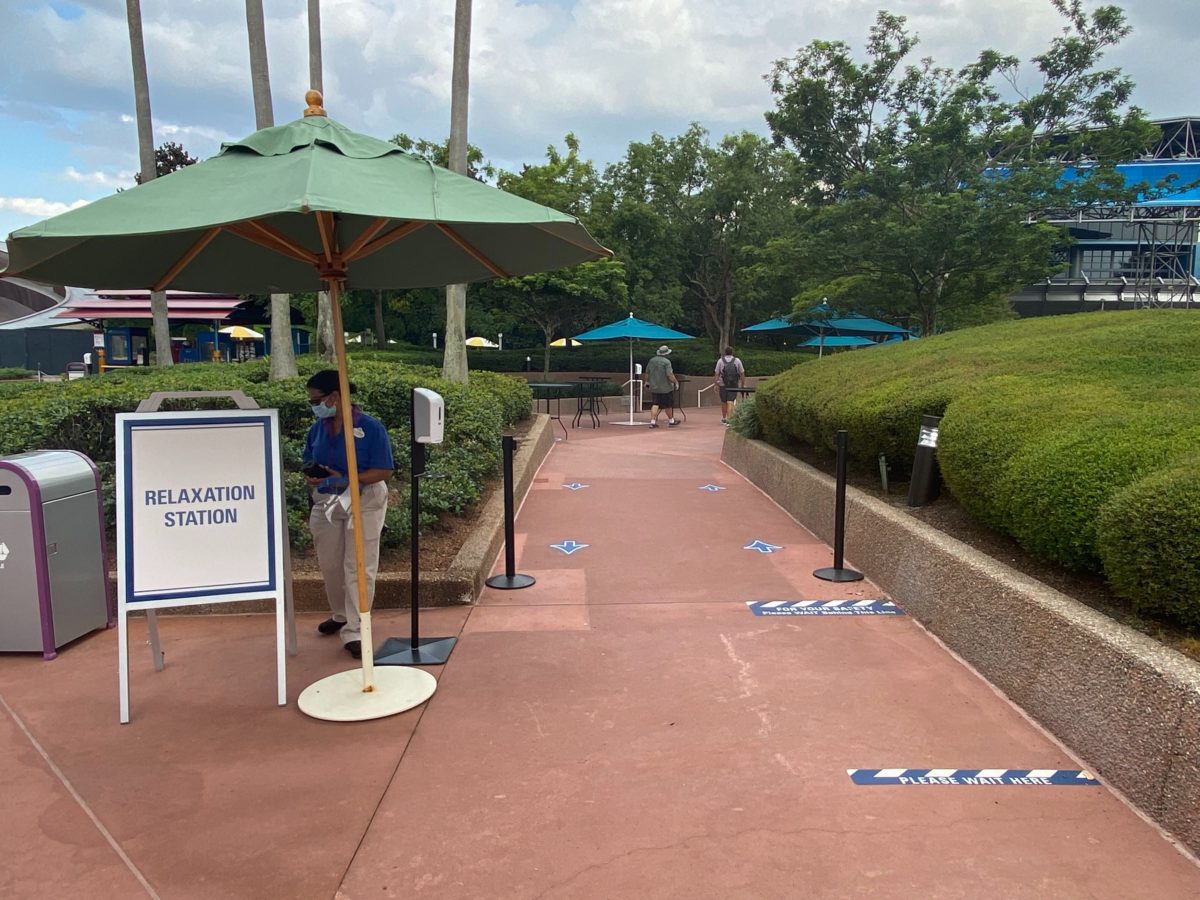 Directional arrows show guests where to enter and exit.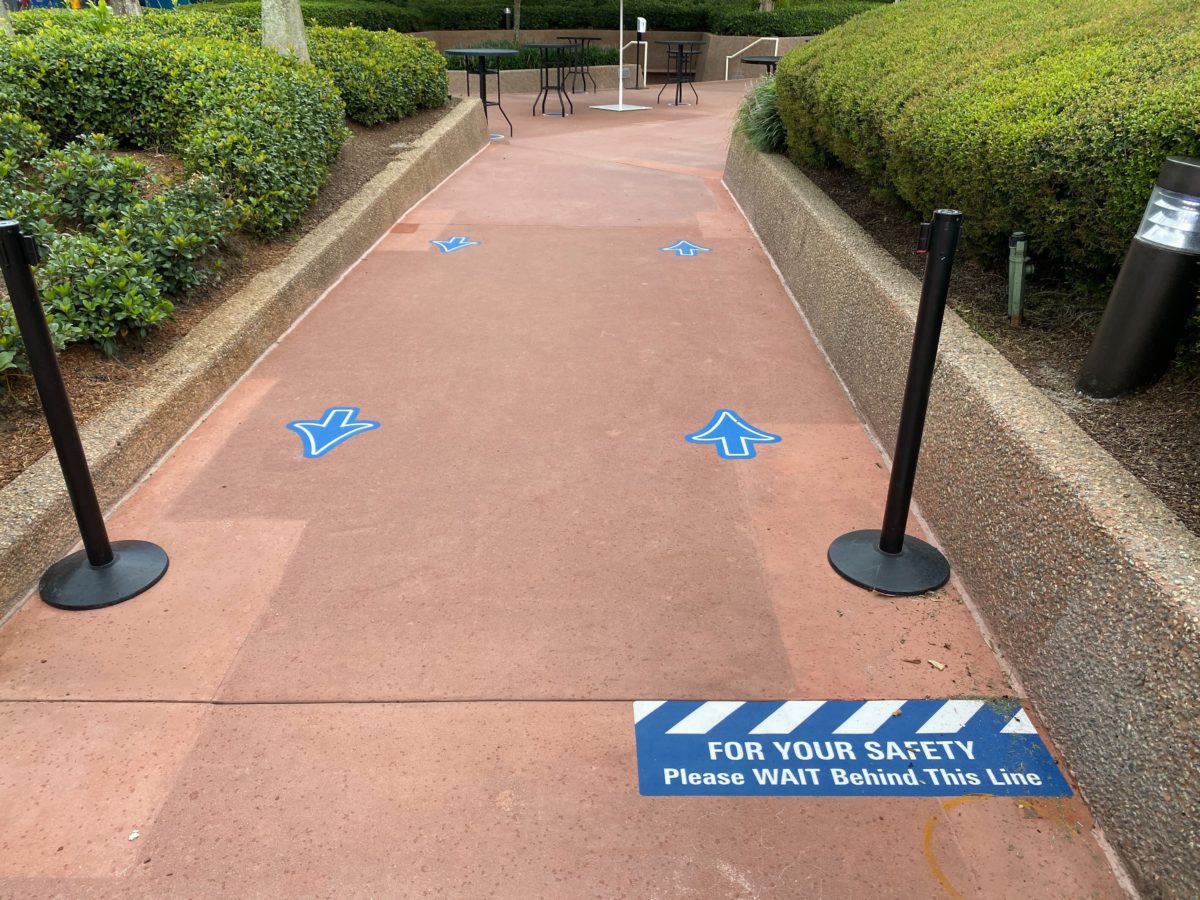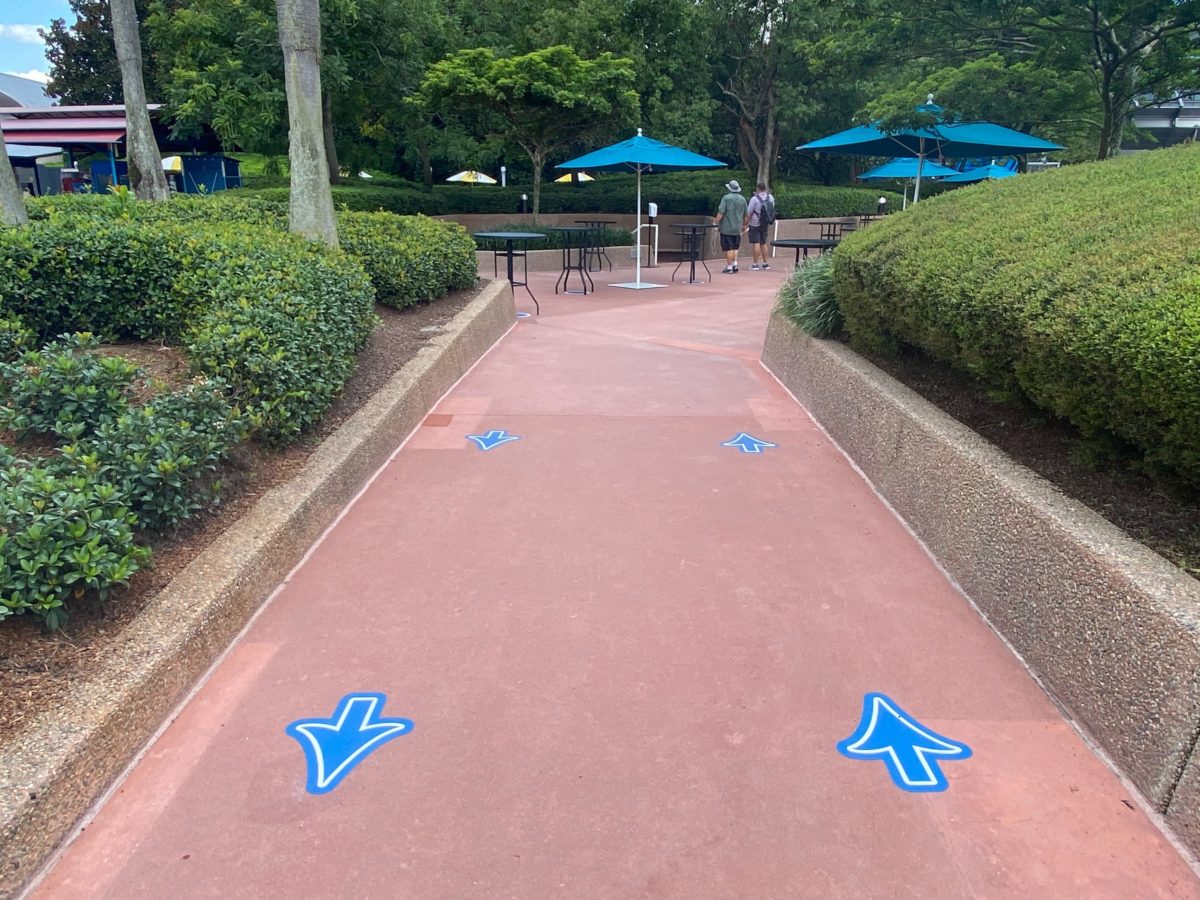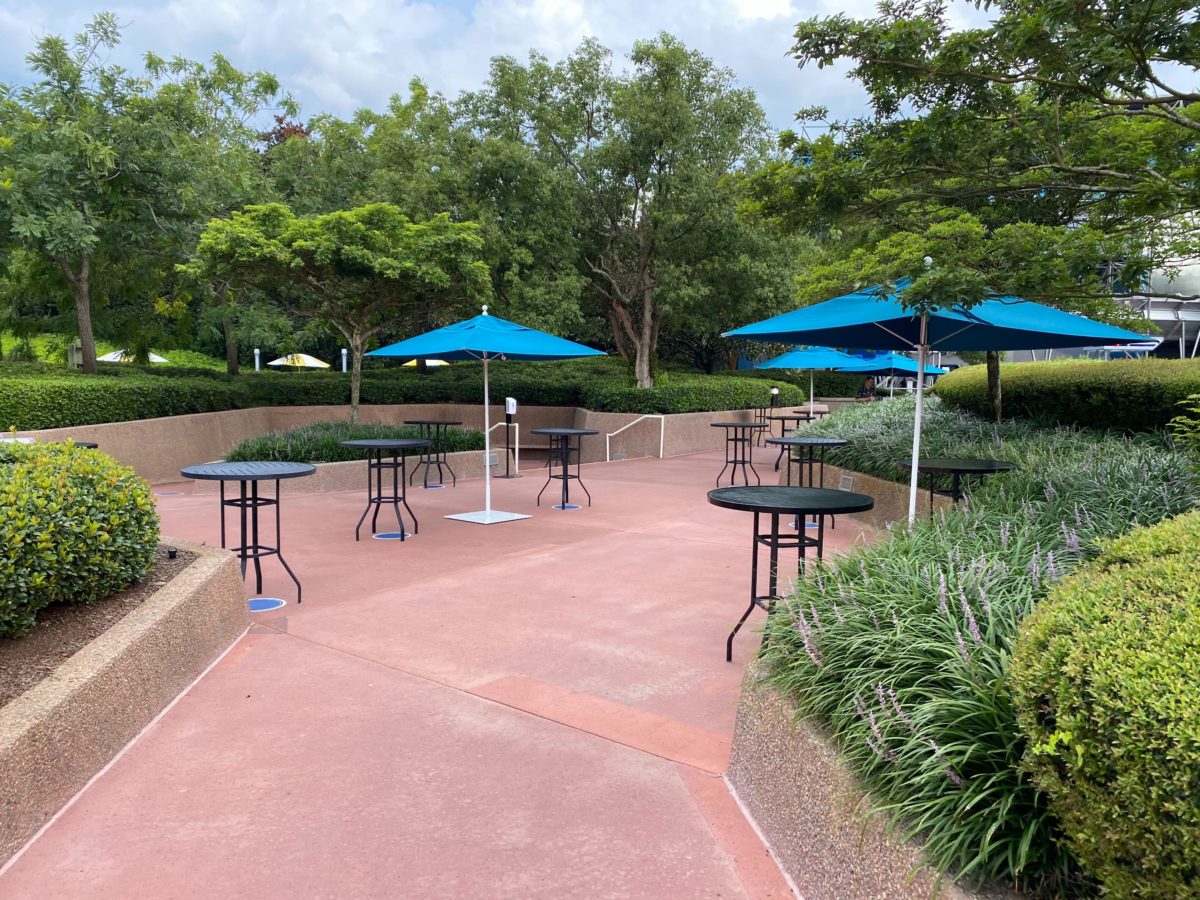 The other major difference is that there aren't any chairs in this station. The only seating is the benches that were already in the area before it became a Relaxation Station.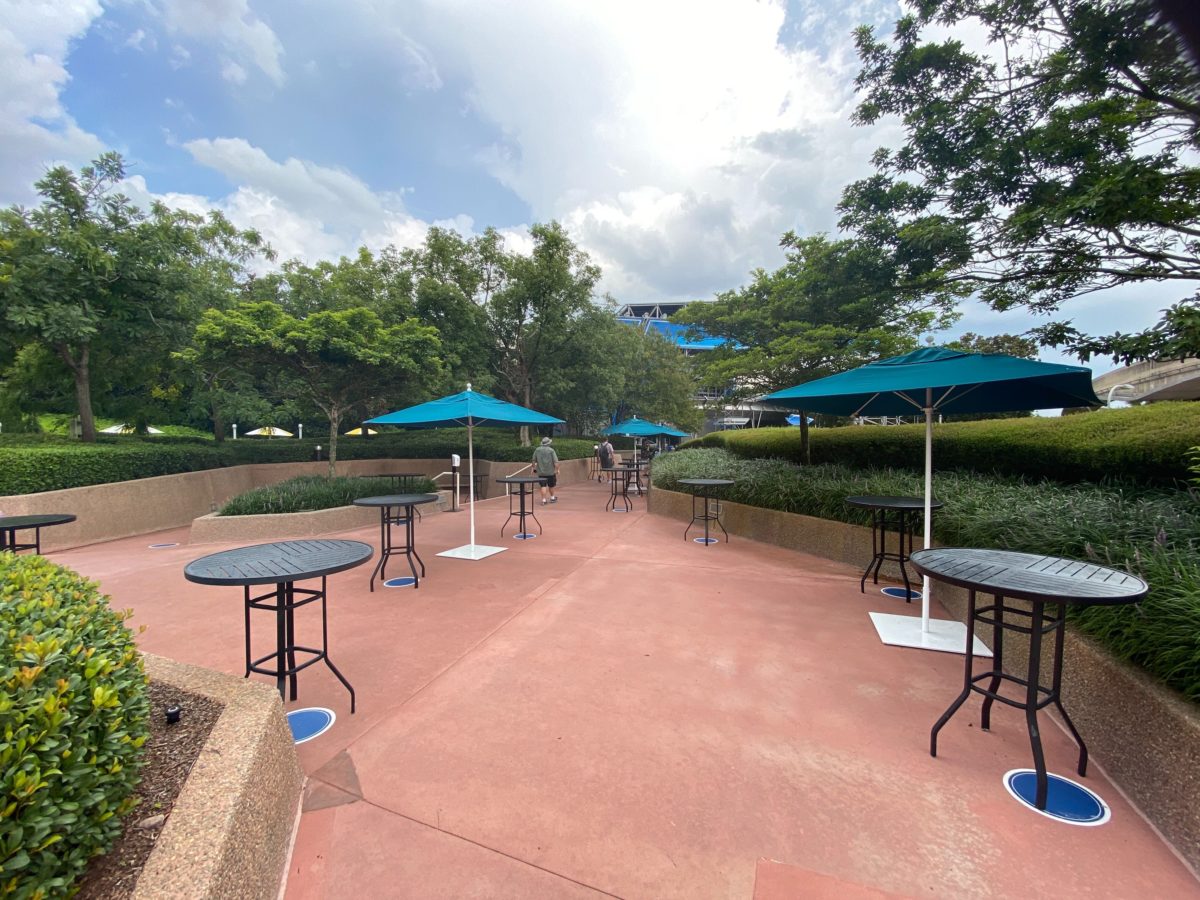 Because of the makeshift nature, all tables are already socially distanced, meaning all of them are available for use.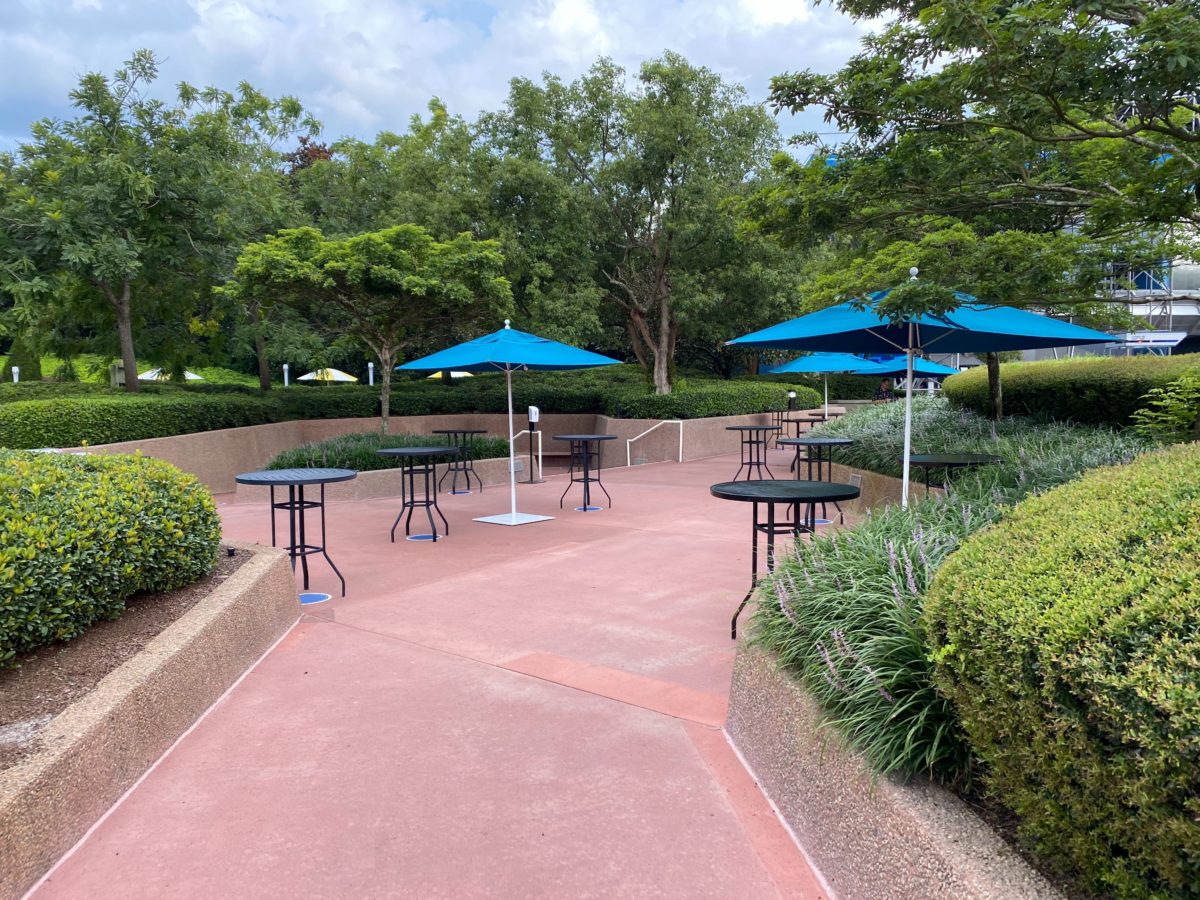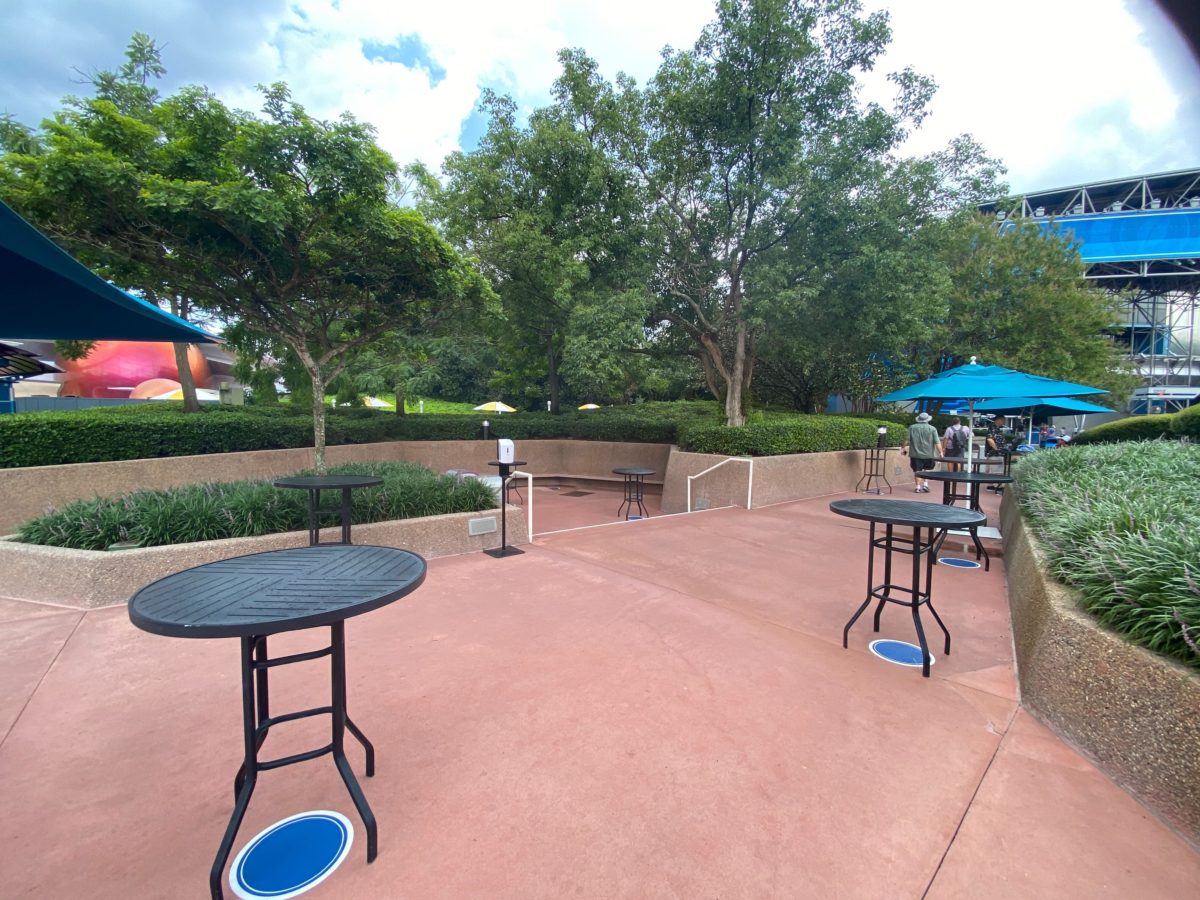 Here, guests can remove their face masks and relax for a bit.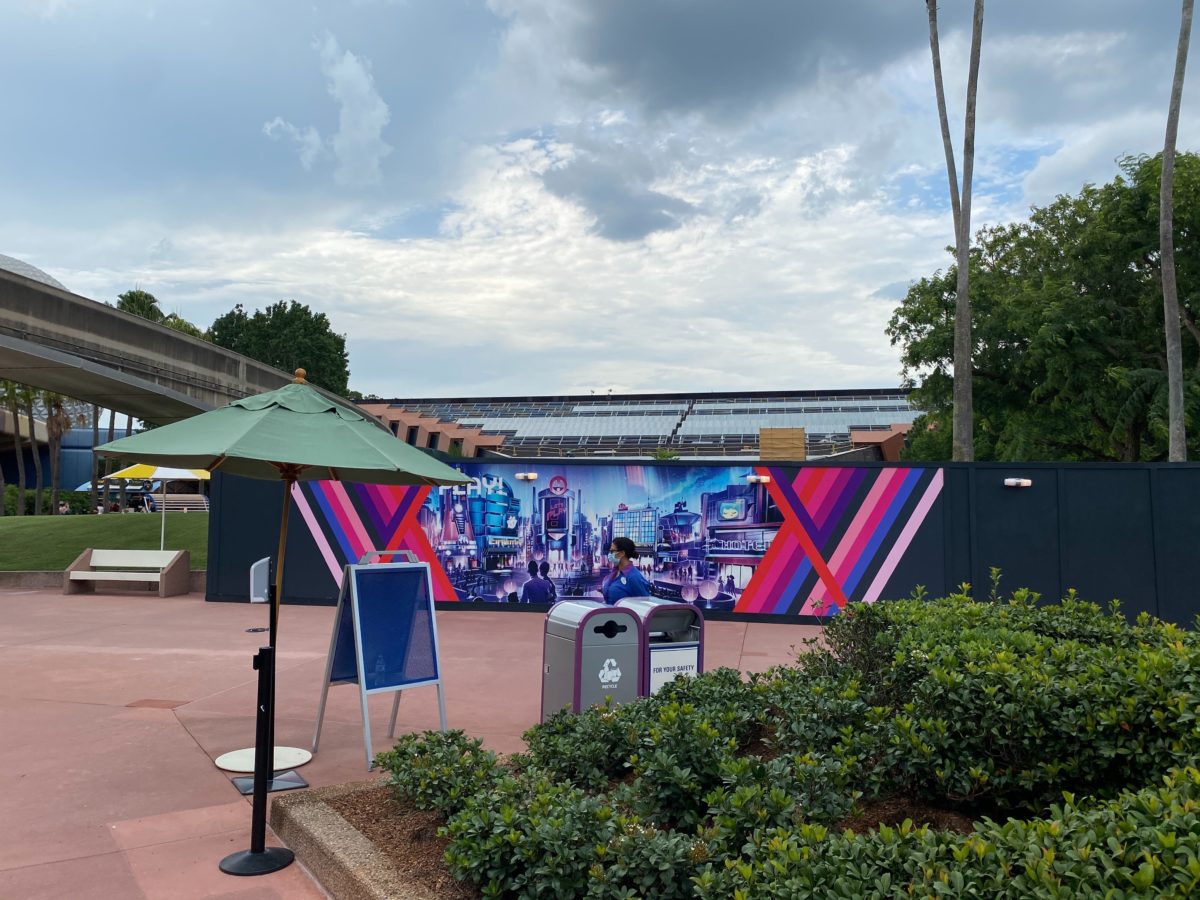 You can also get a look at the future site of Guardians of the Galaxy: Cosmic Rewind.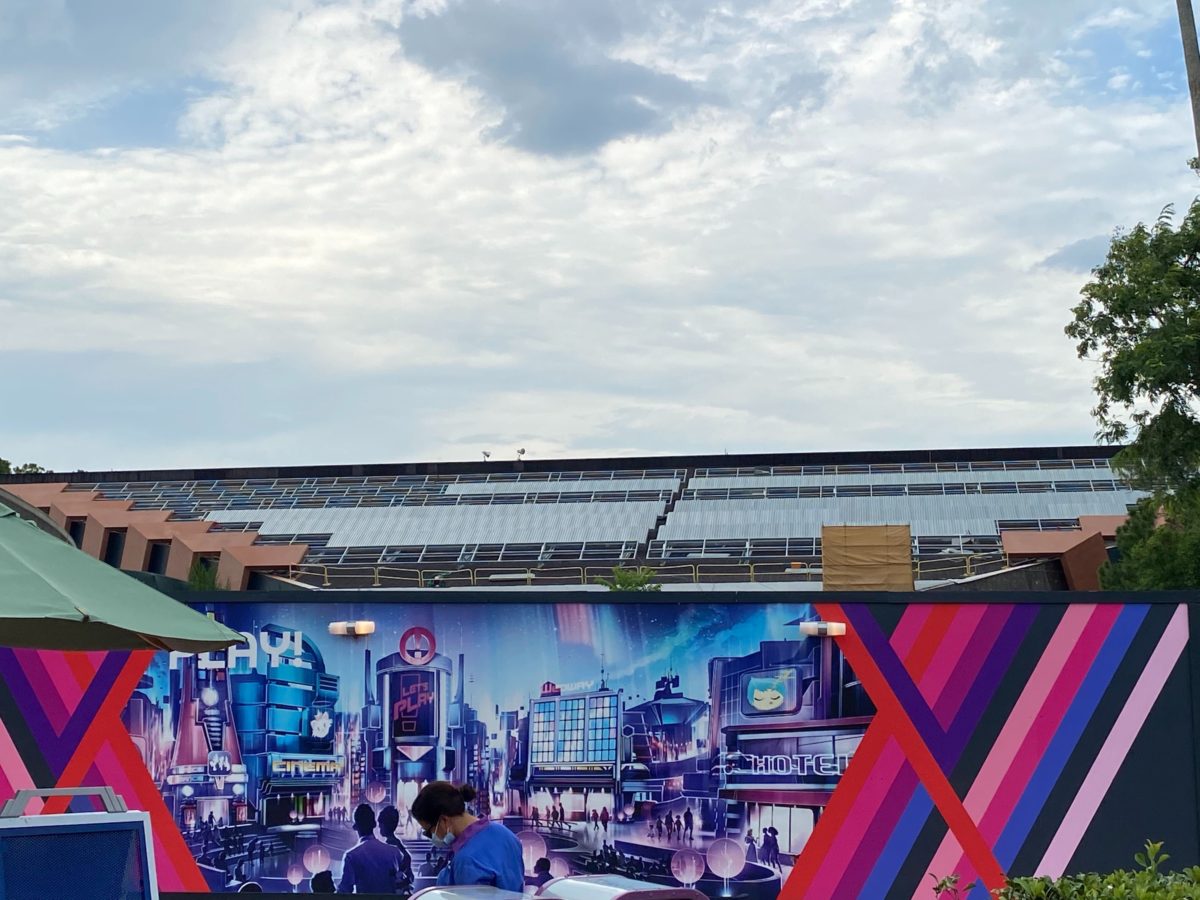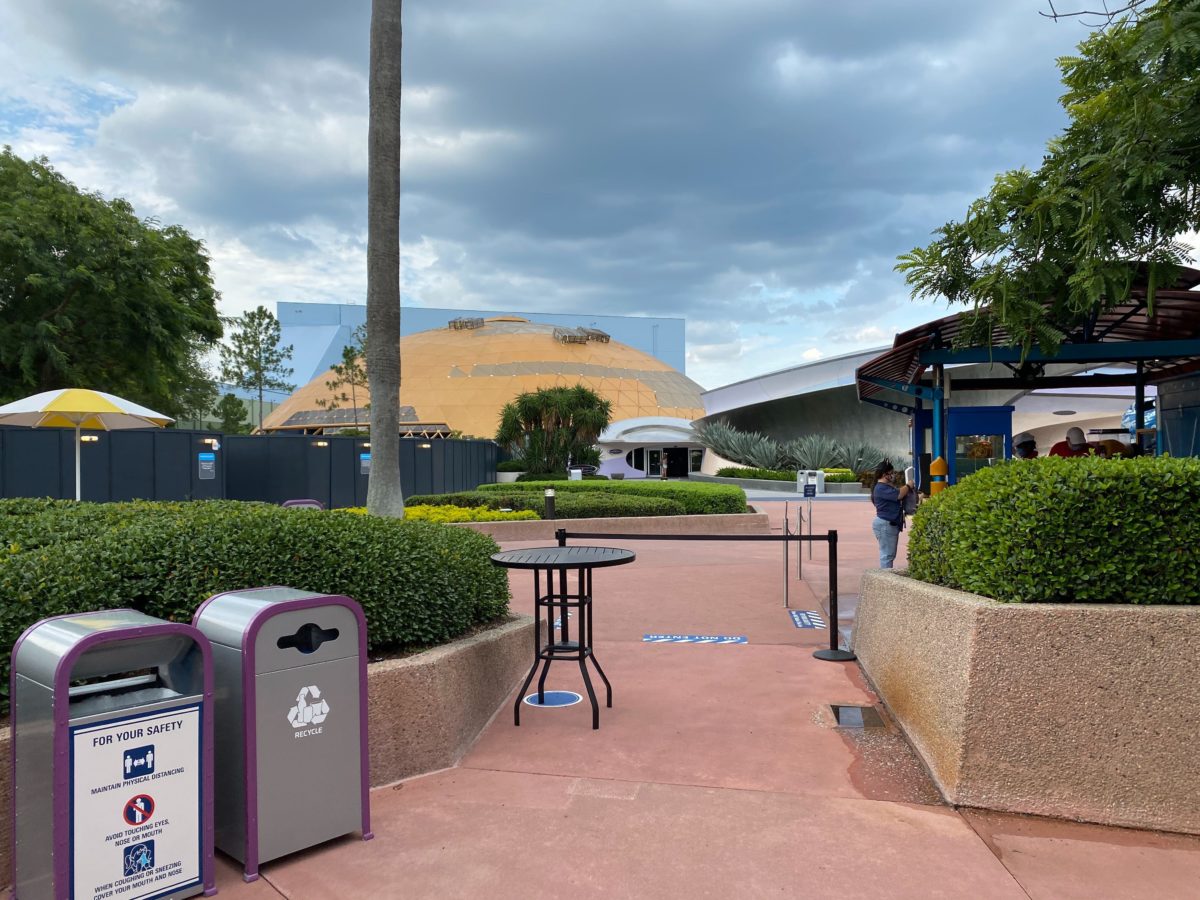 You can also get a glimpse of the upcoming Play! Pavilion.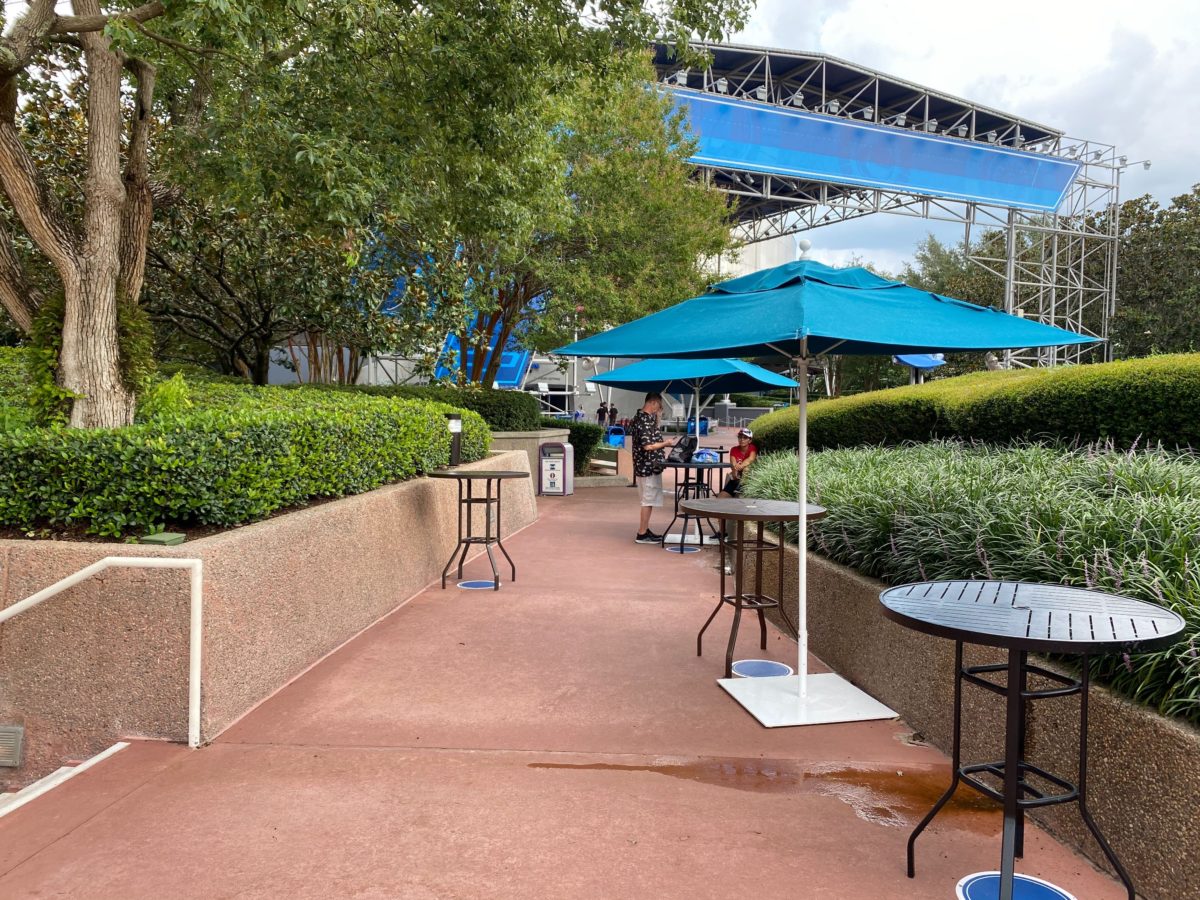 More tables can be found closer to Test Track.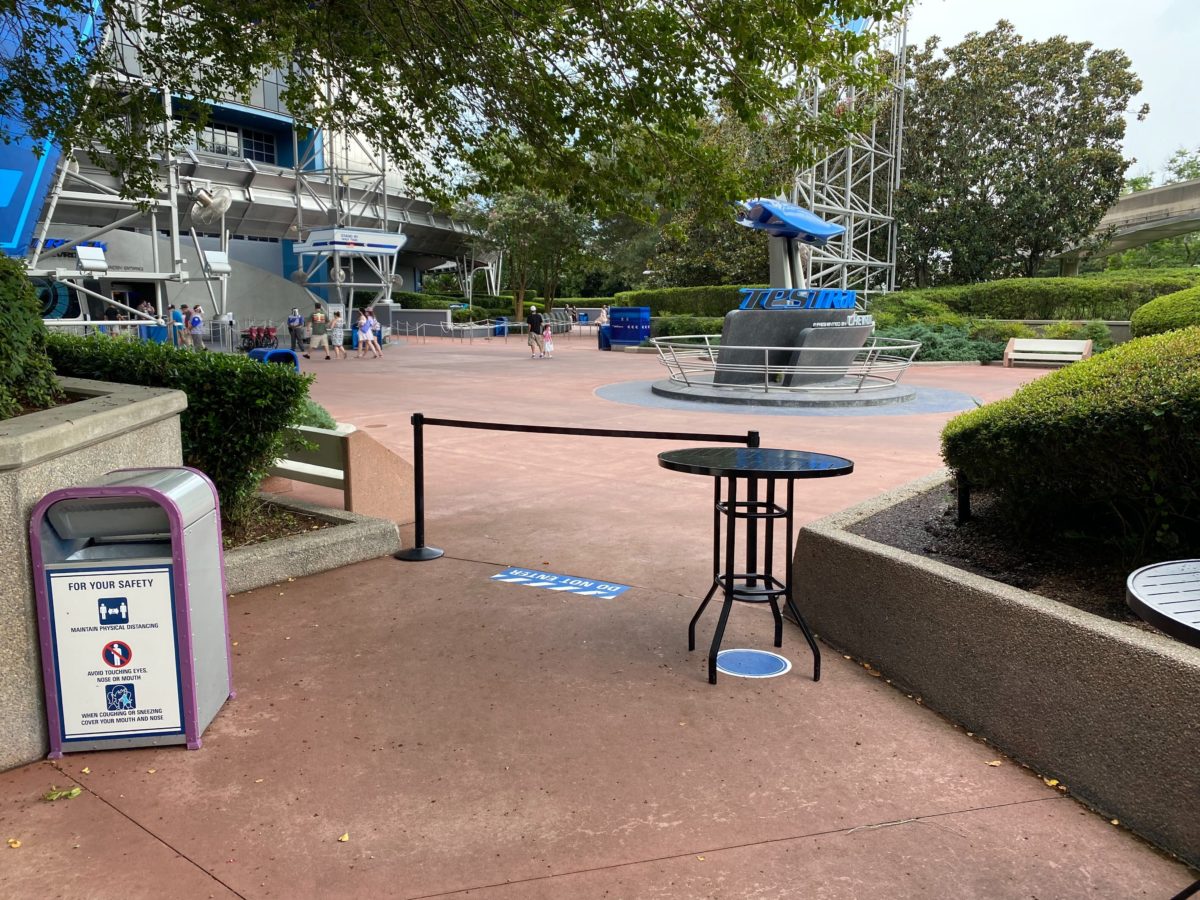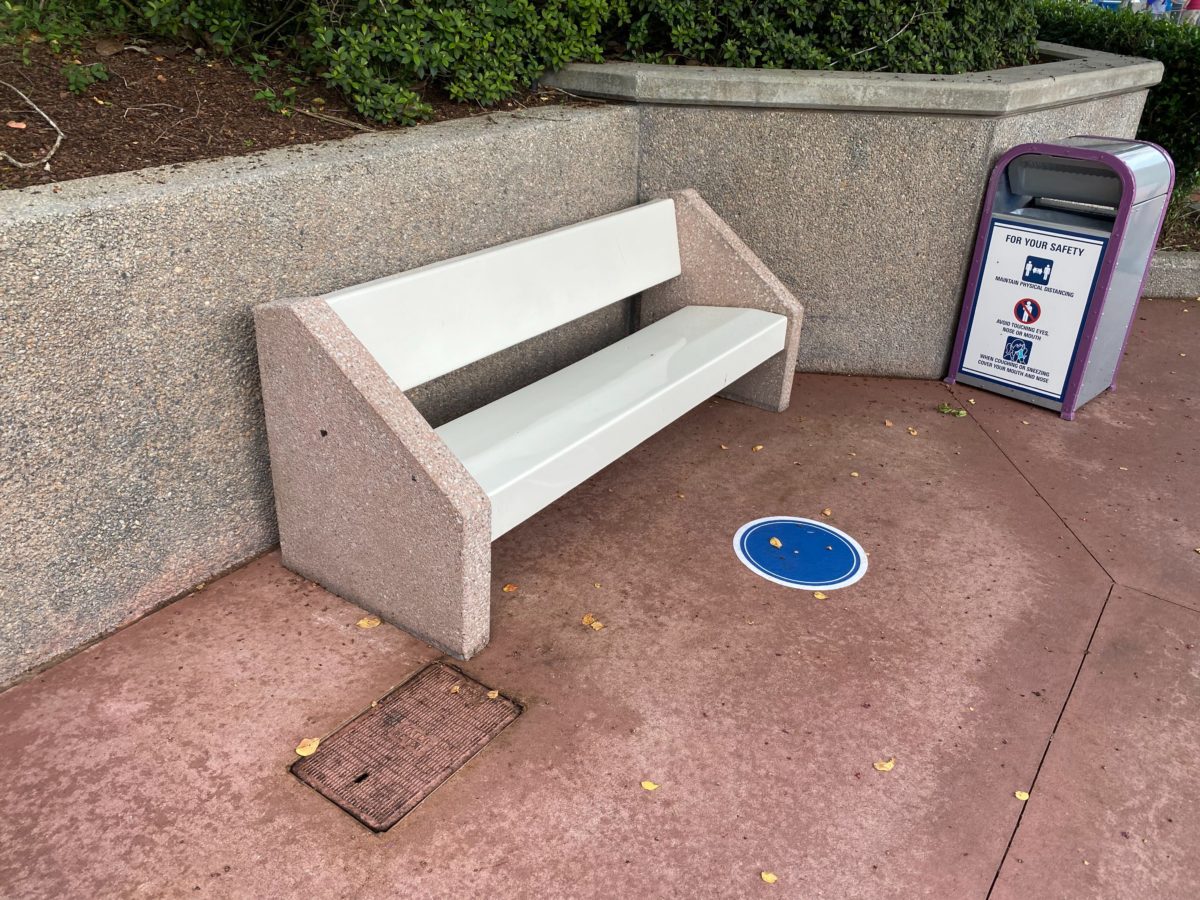 This bench is one of the few places to sit here.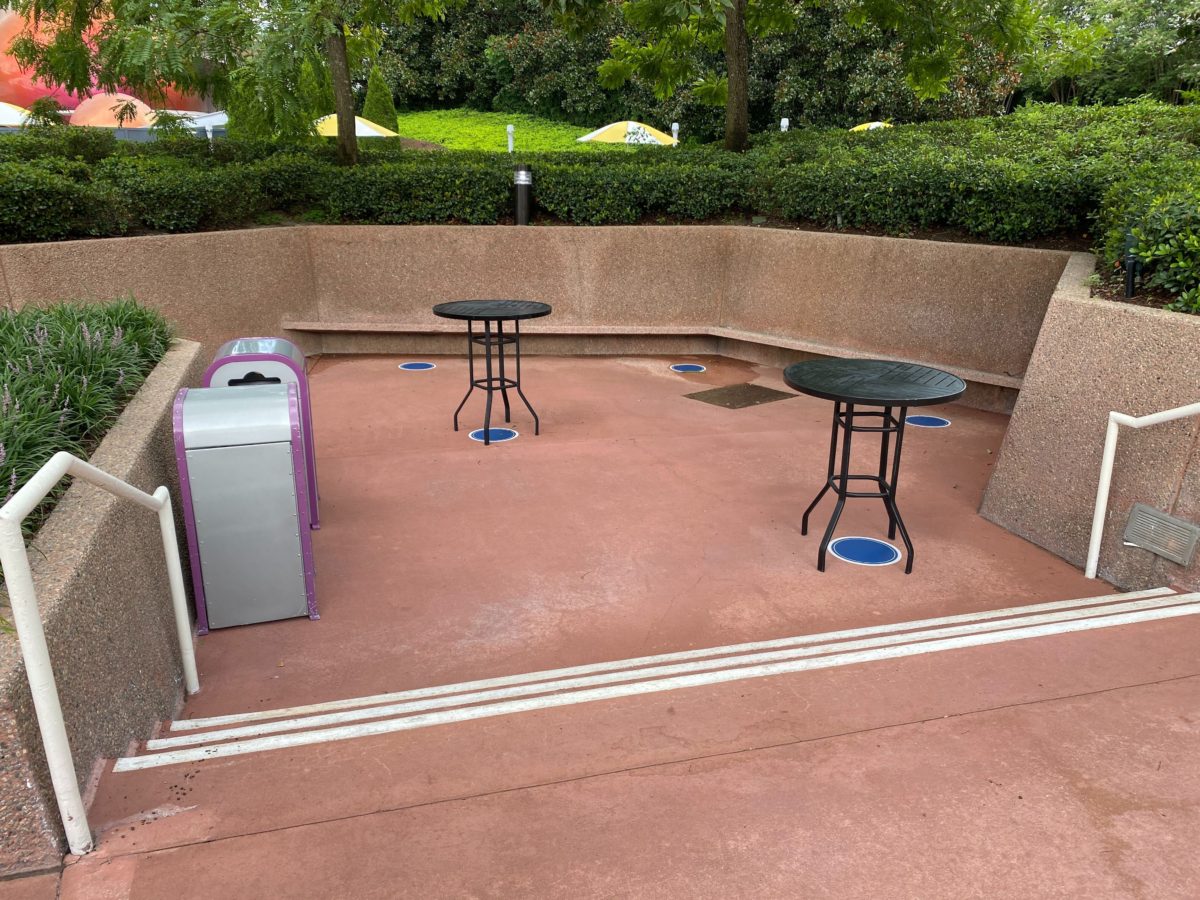 The benches in the sunken area also provide seating.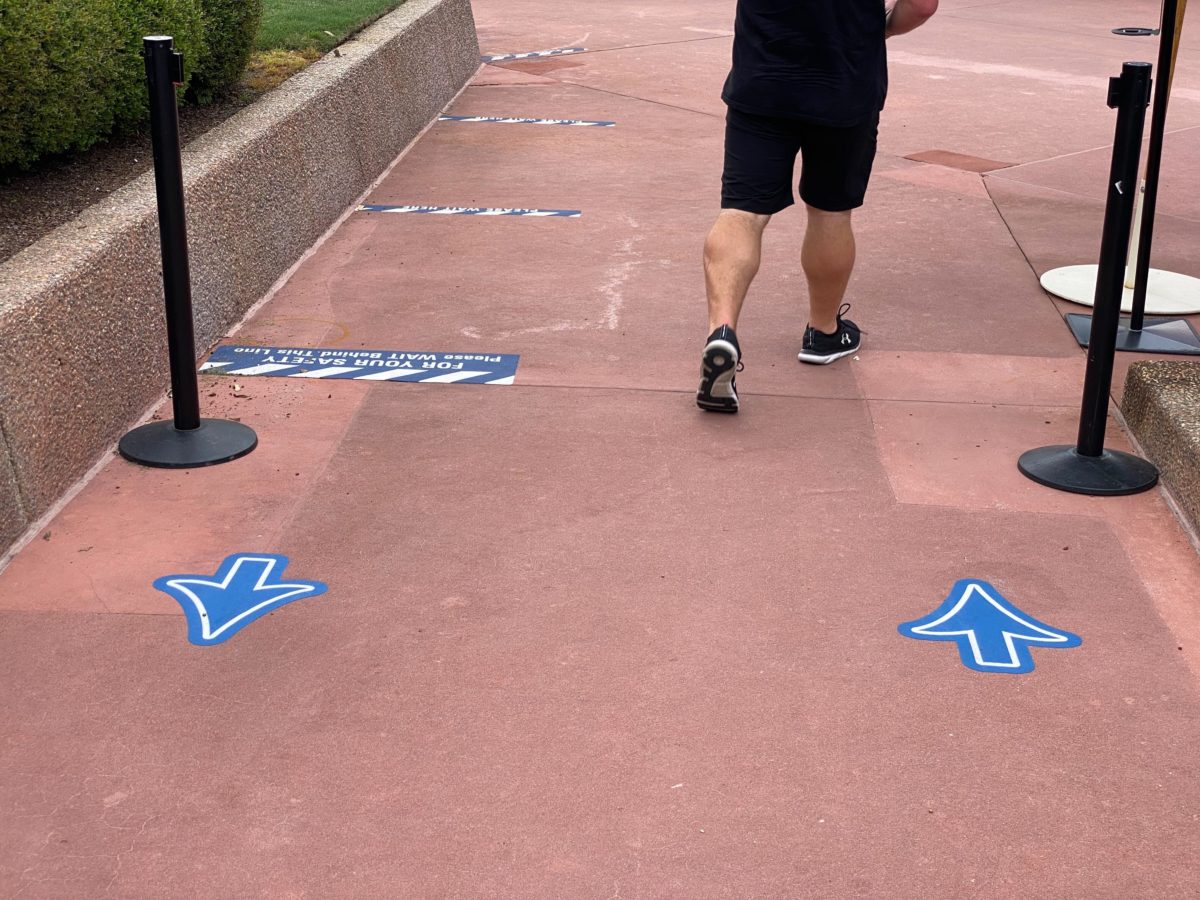 And with the exit arrows, our tour concludes.
Keep reading WDWNT for continuing coverage of the reopening of EPCOT!