If you find yourself faltering in your face mask under the hot Florida summer sun on your next trip to Disney's Animal Kingdom, the respite from a sit-down could be exactly what you're looking for. To help keep guests comfortable while still being cautious during the COVID-19 pandemic, new "Relaxation Station" areas have been set up, where guests are able to remove their face coverings and sit socially-distanced while taking a break. One of these stations can be located in the Upcountry Landing seating area in Disney's Animal Kingdom. Let's go and check it out!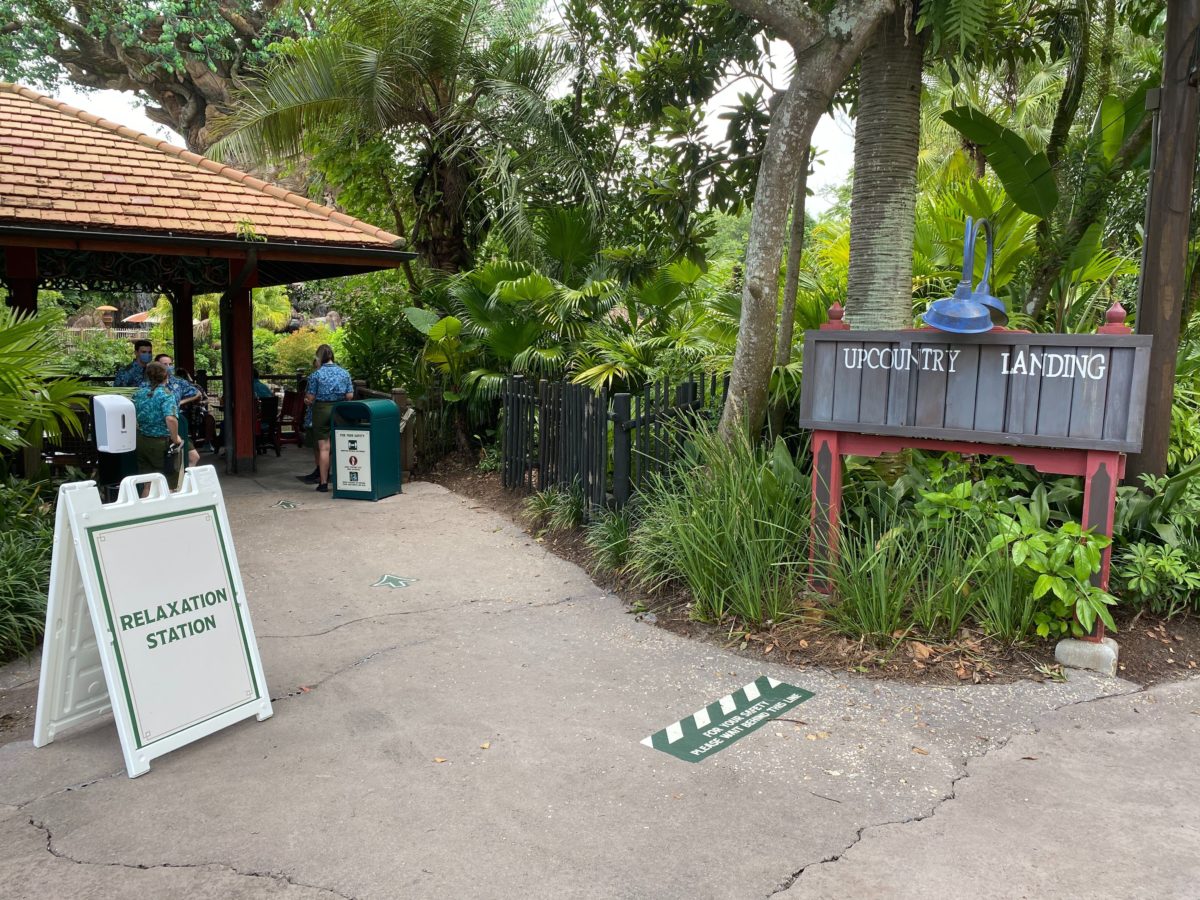 This seating area is located in Asia, opposite the "UP! A Great Bird Aventure" show theater. The covered zone has been used in the past as a character meet spot, and also a bar area during peak times.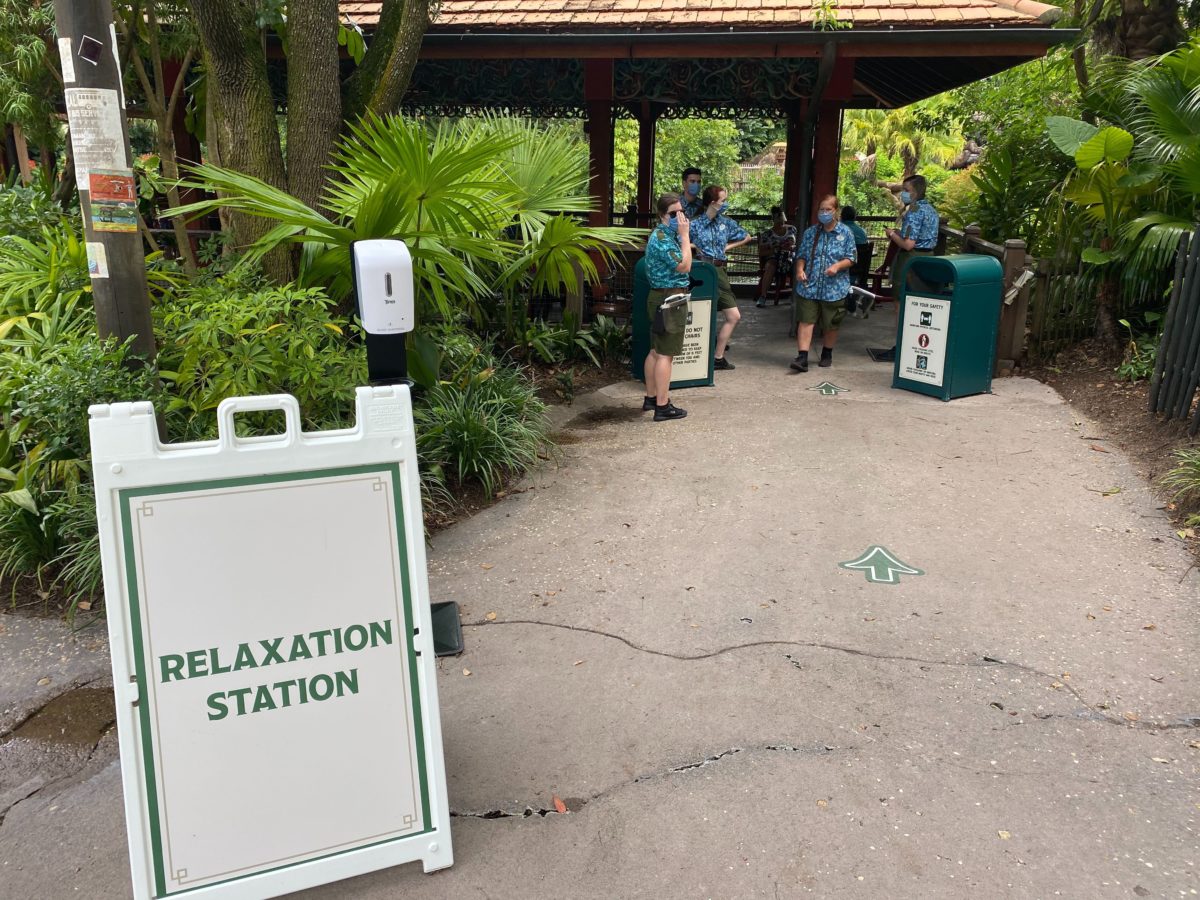 Approaching the area, a hand sanitizer station is available for guests to use, and plenty of Cast Members in face masks are on hand to help guests understand how to properly use this zone.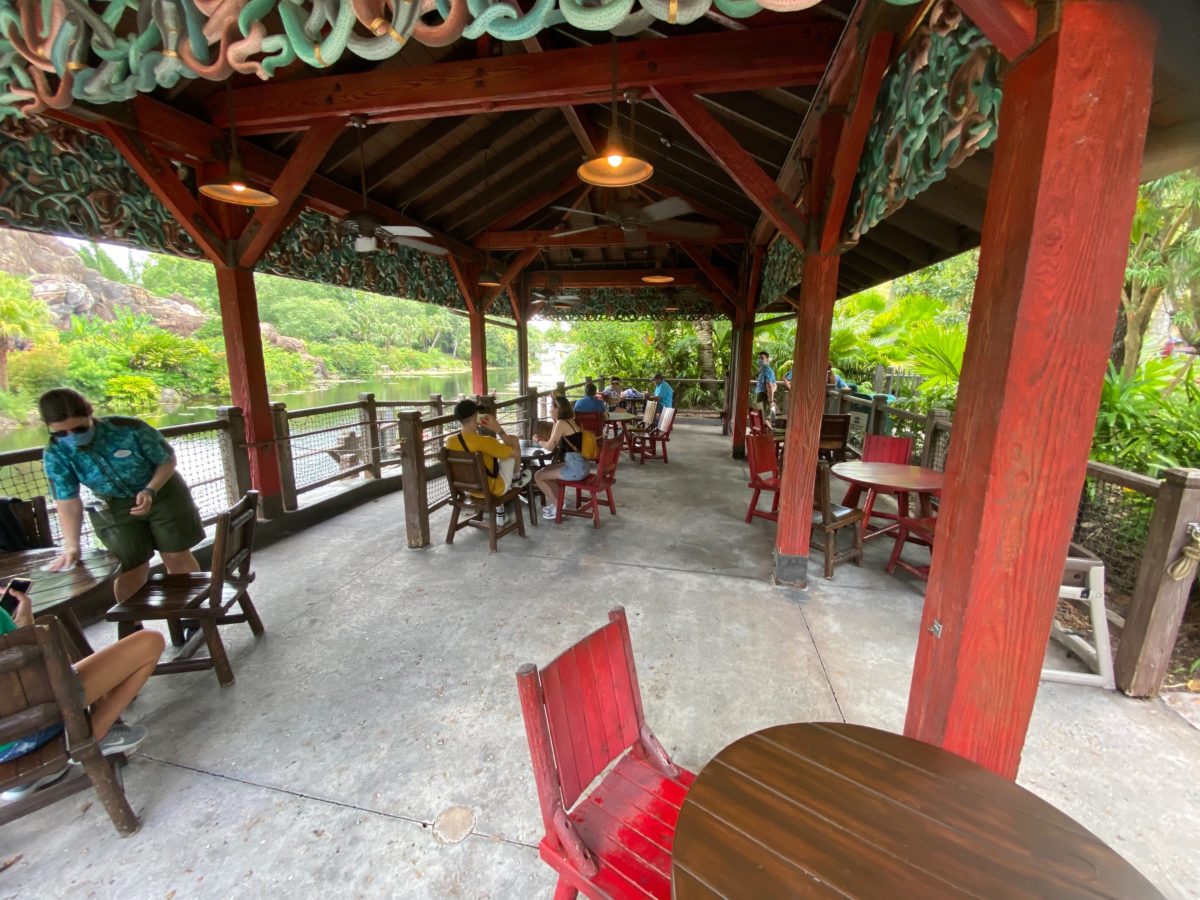 Within the Relaxation Station, tables and chairs have been set up to adhere to proper social distancing guidelines, meaning guests can relax without their face masks, away from the busy traffic of the park and other guests.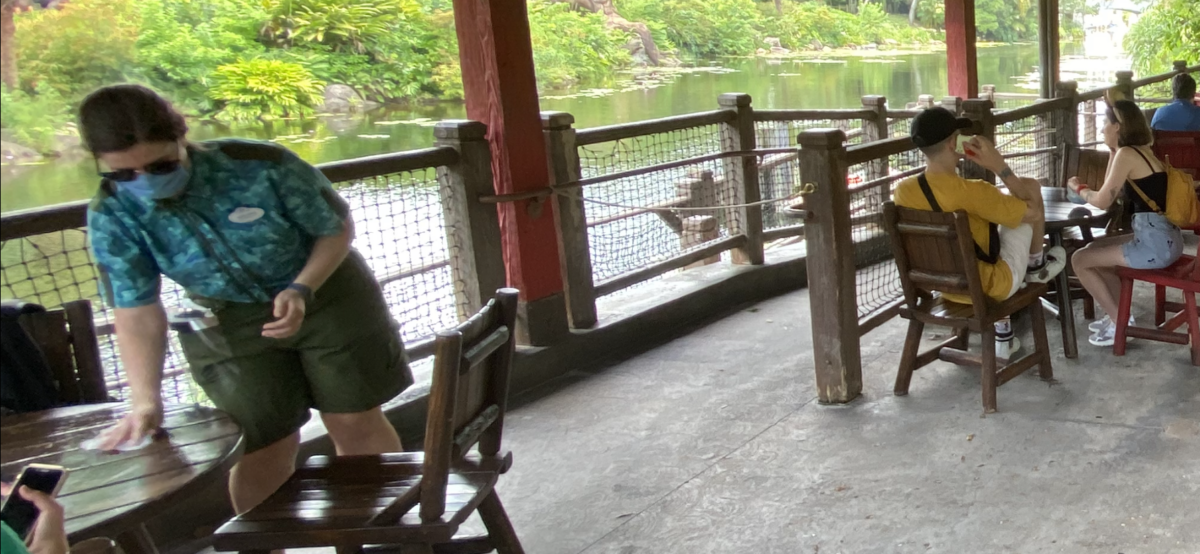 Although outdoors, this Relaxation Station is still a lovely spot to sit and admire the Animal Kingdom scenery.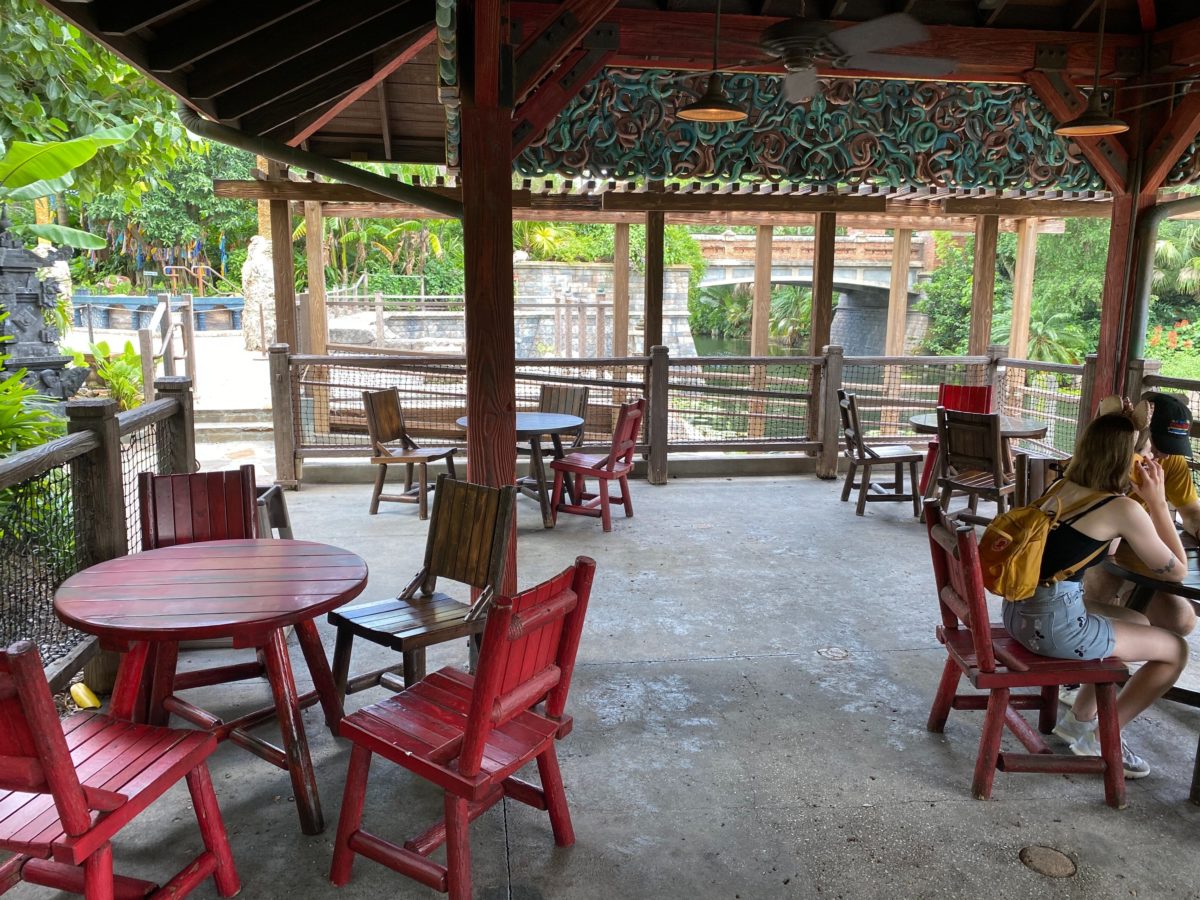 If you are visiting Disney's Animal Kingdom and would prefer to unwind at an indoor, air-conditioned Relaxation Station, head over to Pizzafari in Discovery Island.
Don't forget to stay tuned to WDWNT for all the information you'll need about the reopening of the Walt Disney World parks and more!