Pin trading at Walt Disney World is changing during the COVID-19 pandemic in an effort to better maintain public health and safety. Cast Members are no longer wearing pin trading lanyards, but pin boards will still be available. We learned more about the new trading procedures when we traded pins at Beach Club Resort late last month. Now we've noticed a sign breaking down the new pin trading etiquette next to a board at Animal Kingdom.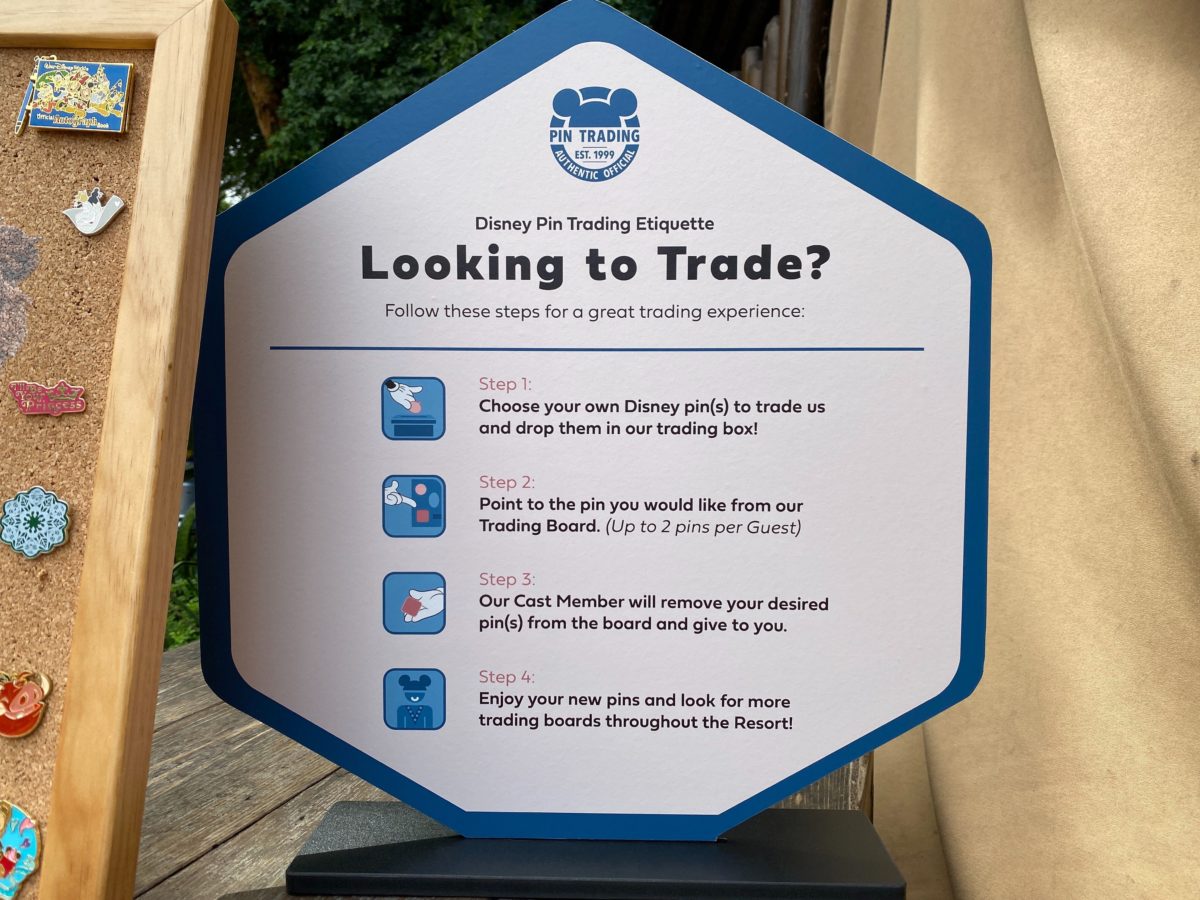 The board explains that instead of putting your pins on the board, you will put them in the box next to the board. This is so pins can be sanitized later. Instead of taking whatever pin you want off the board, the Cast Member will remove it for you.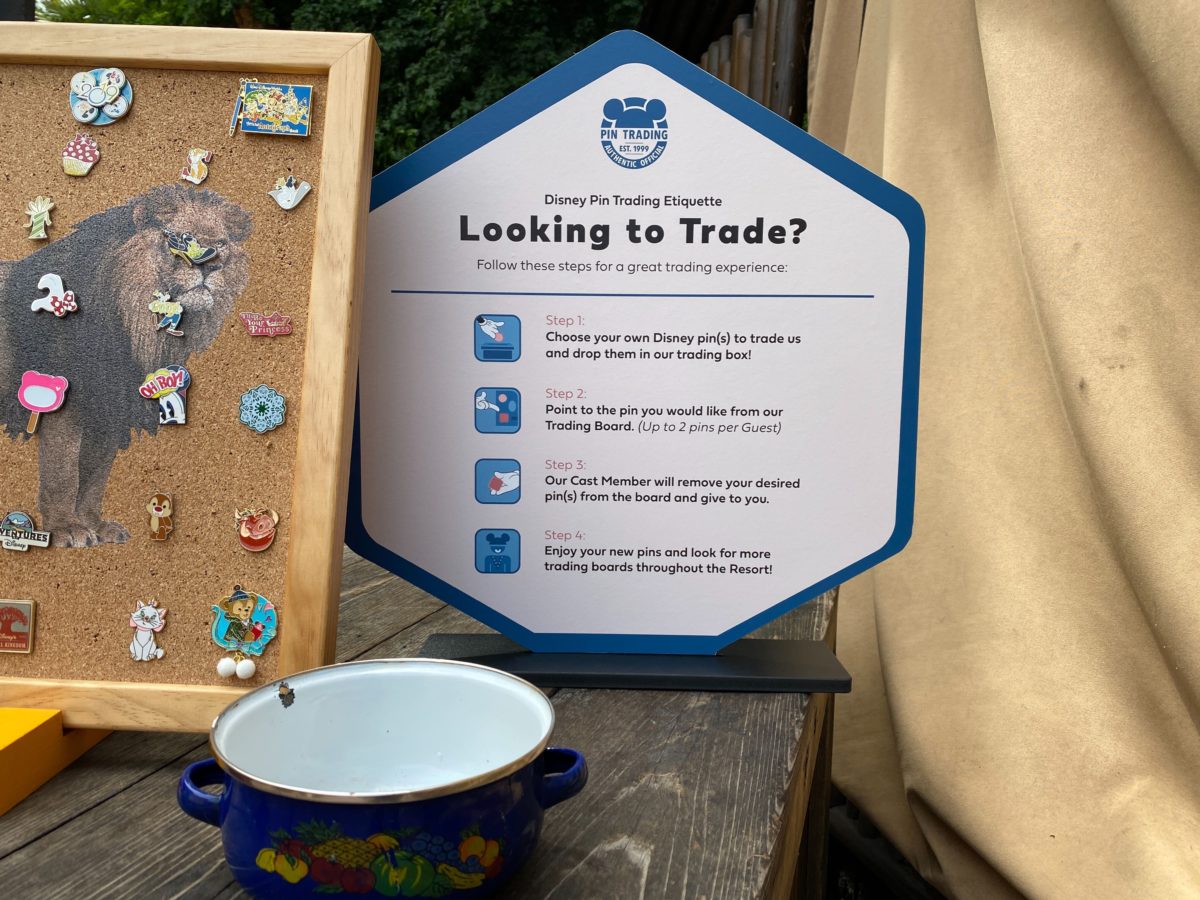 The box at this location was actually more of a bowl that matched the Animal Kingdom theming.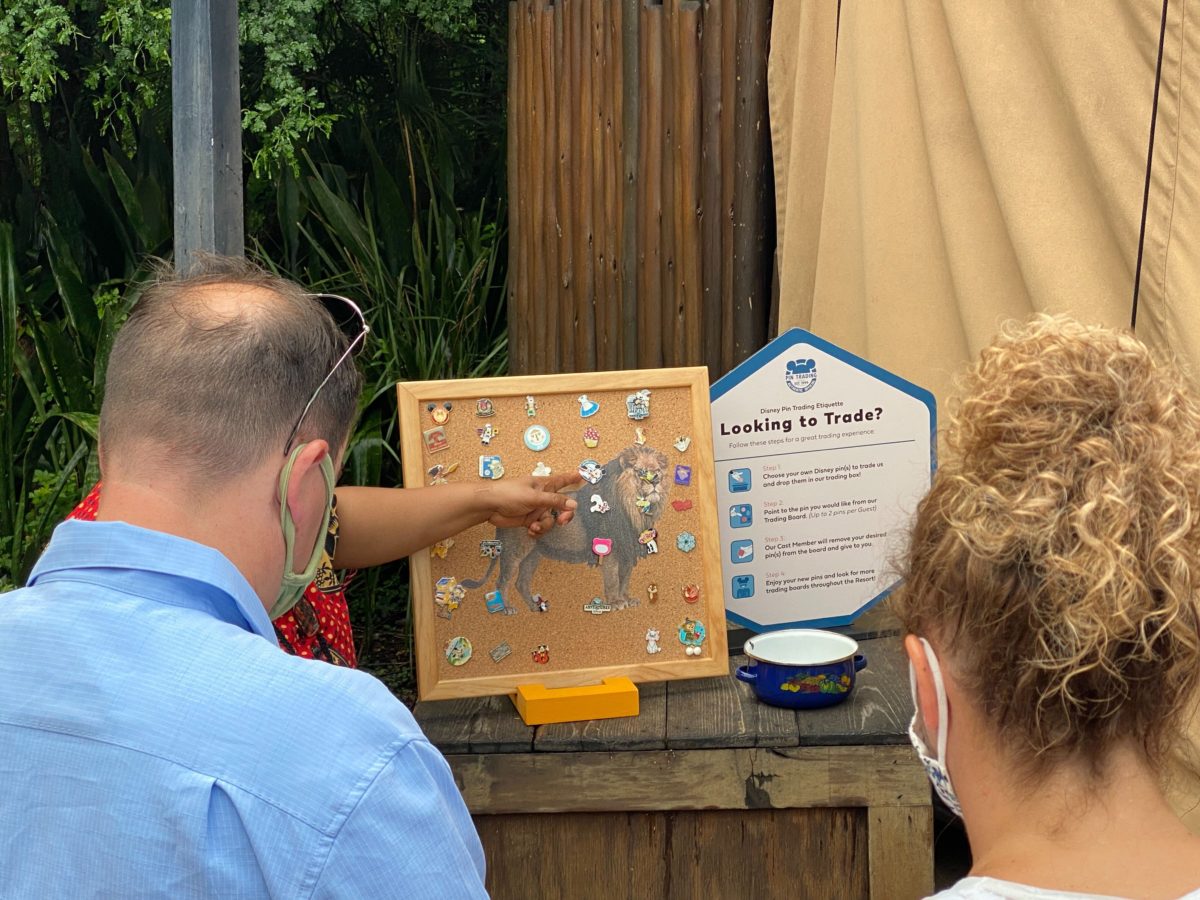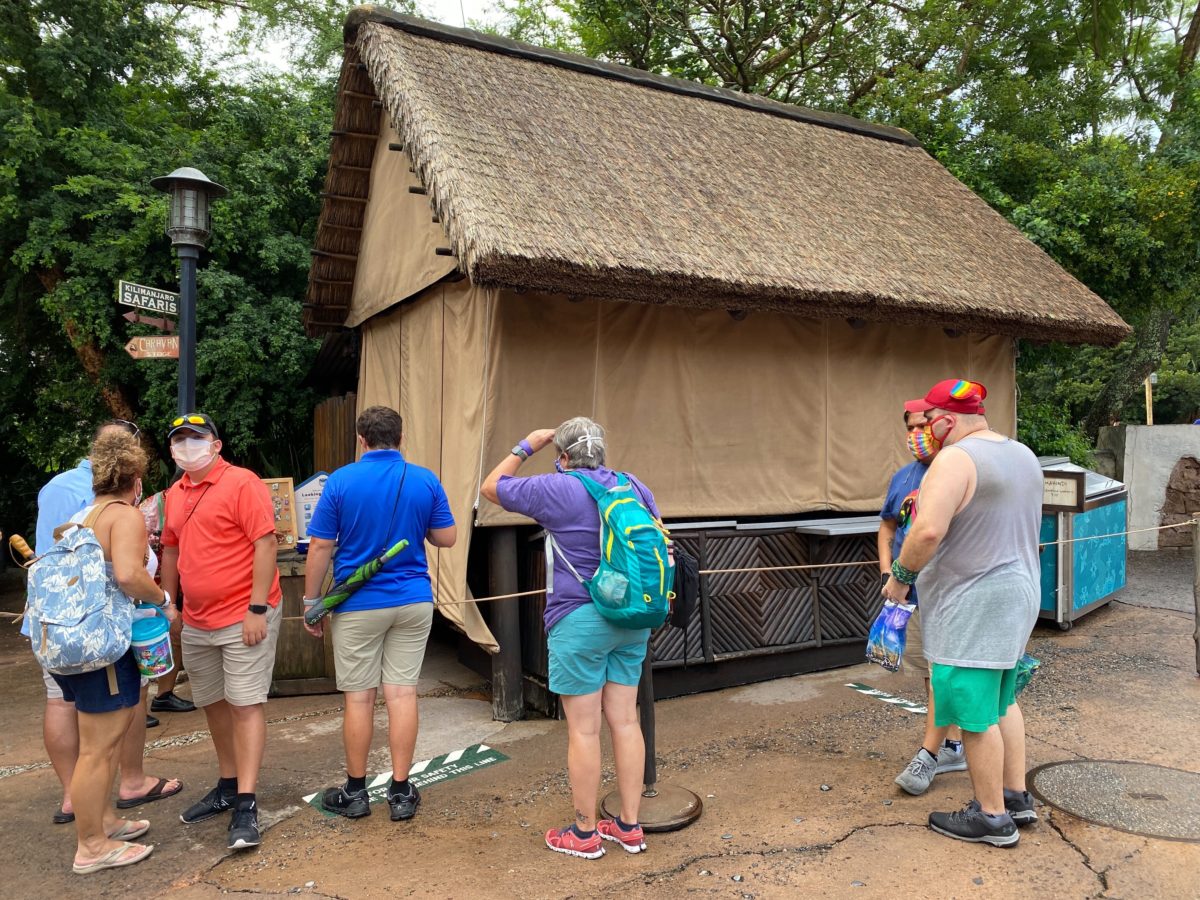 We saw this pin board and sign next to an outside vendor cart that was closed at the time. We're glad Disney has found a safe way to continue this now 20-year-old tradition!