Regal Eagle Smokehouse: Craft Drafts & Barbecue had only been open a month when Walt Disney World theme parks closed down. We visited The American Adventure today to see how this quick-service restaurant has changed during the COVID-19 pandemic.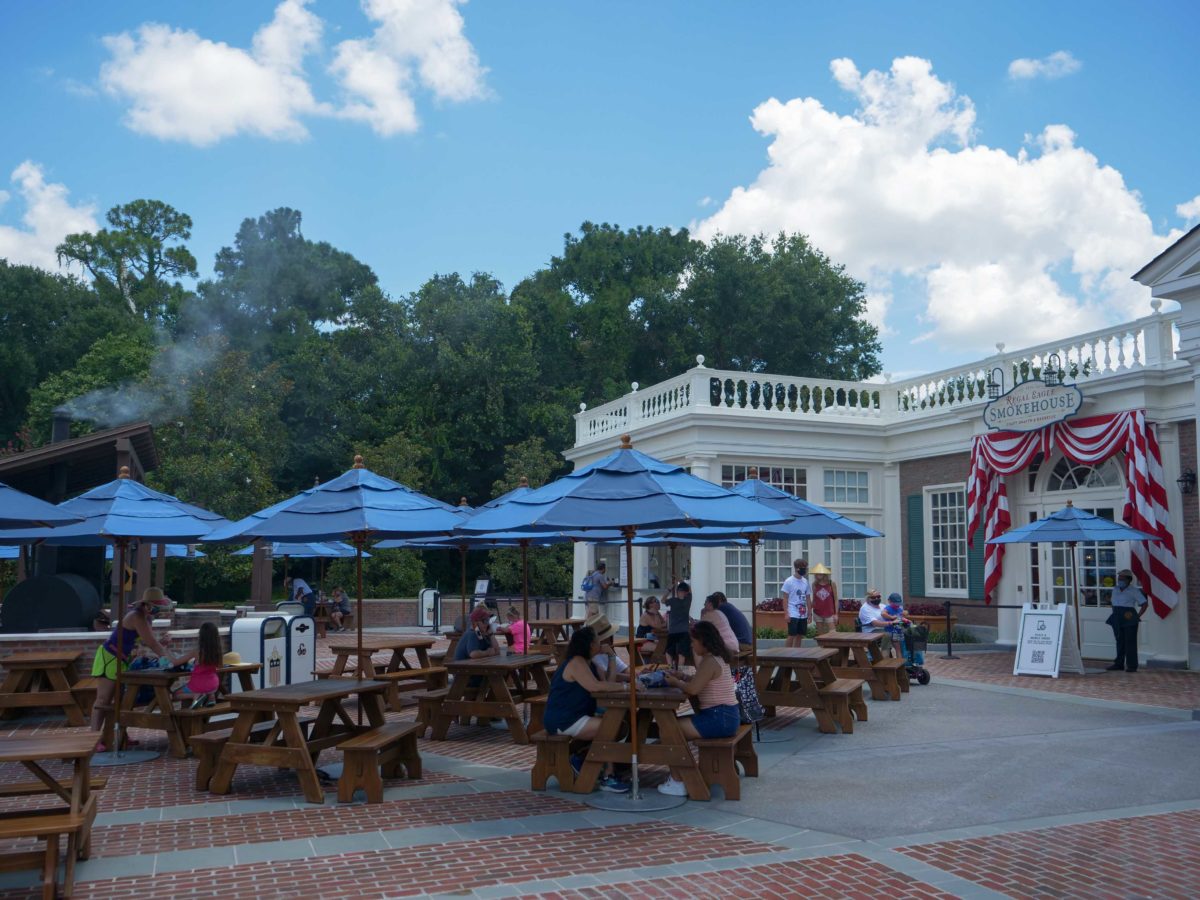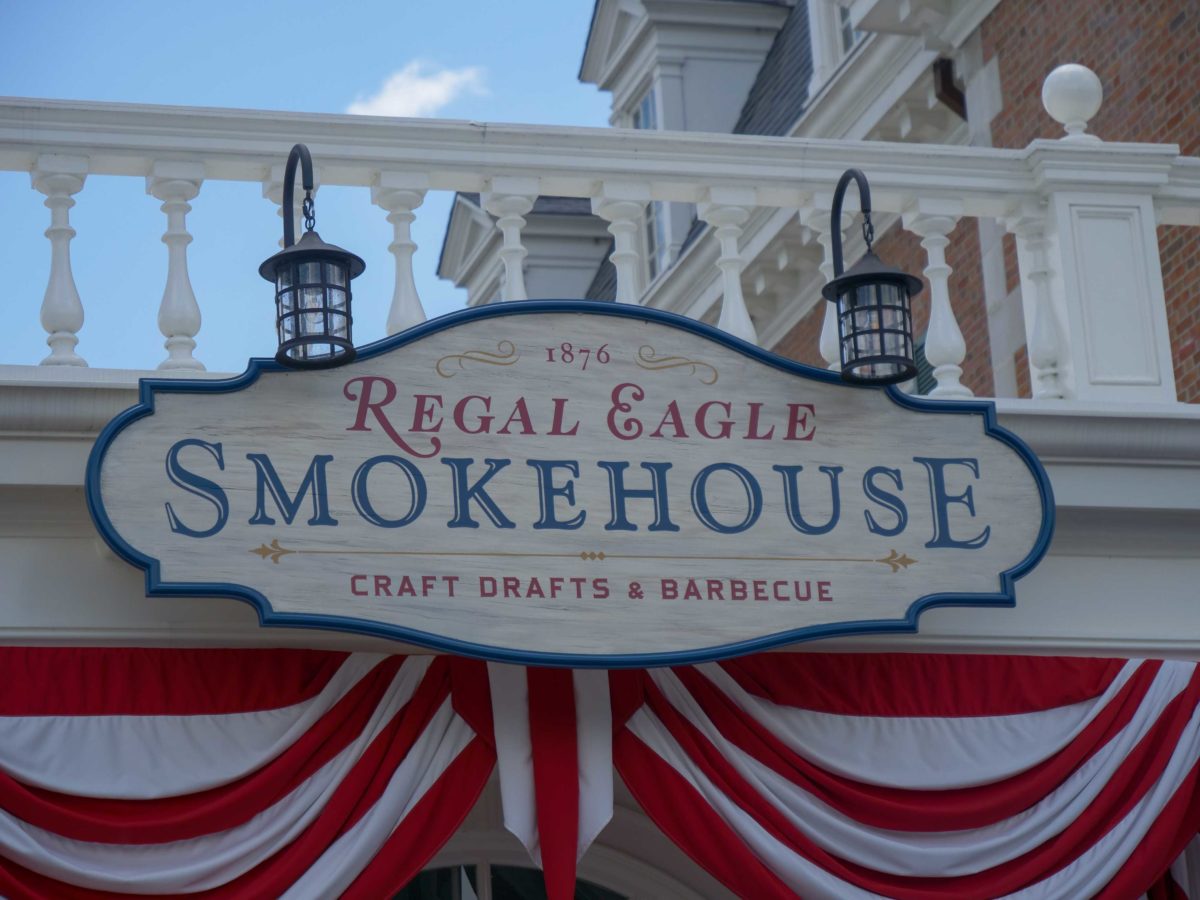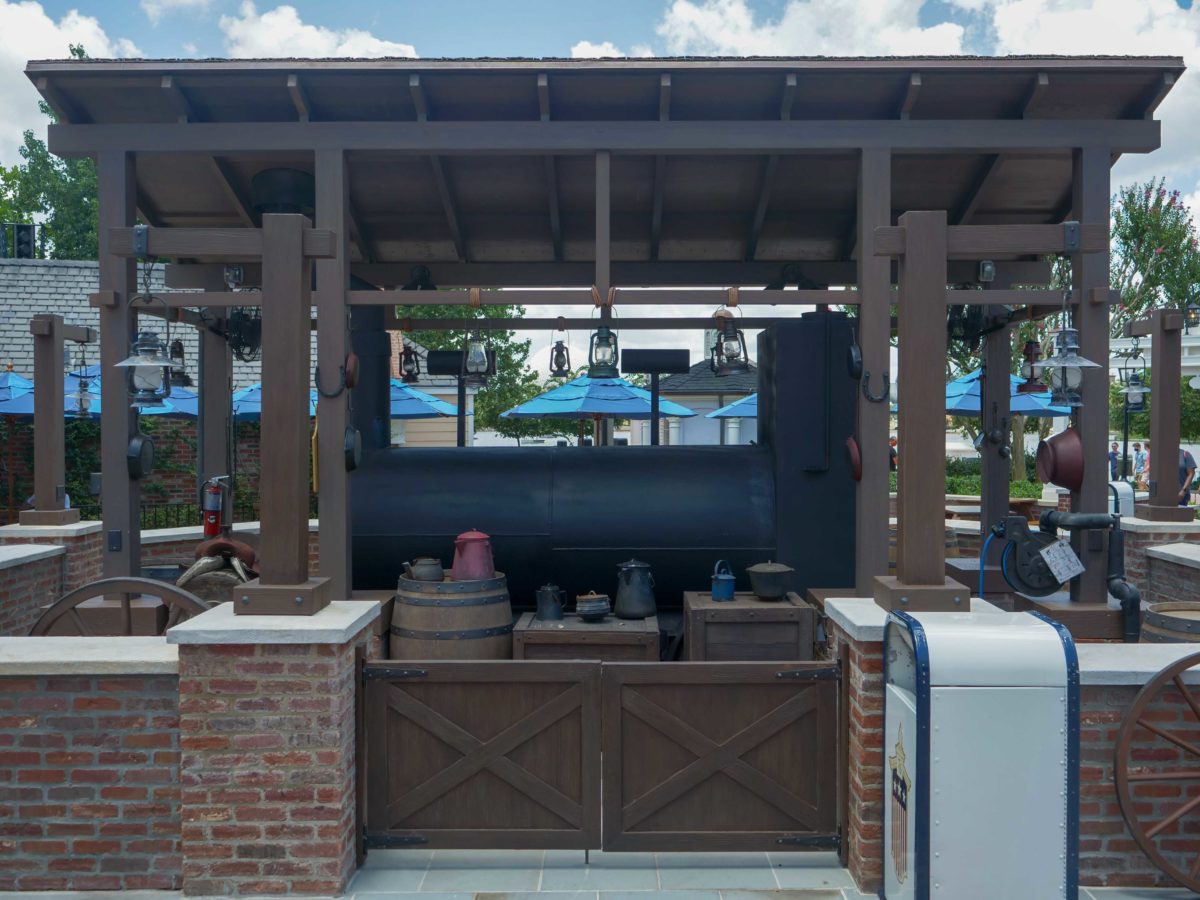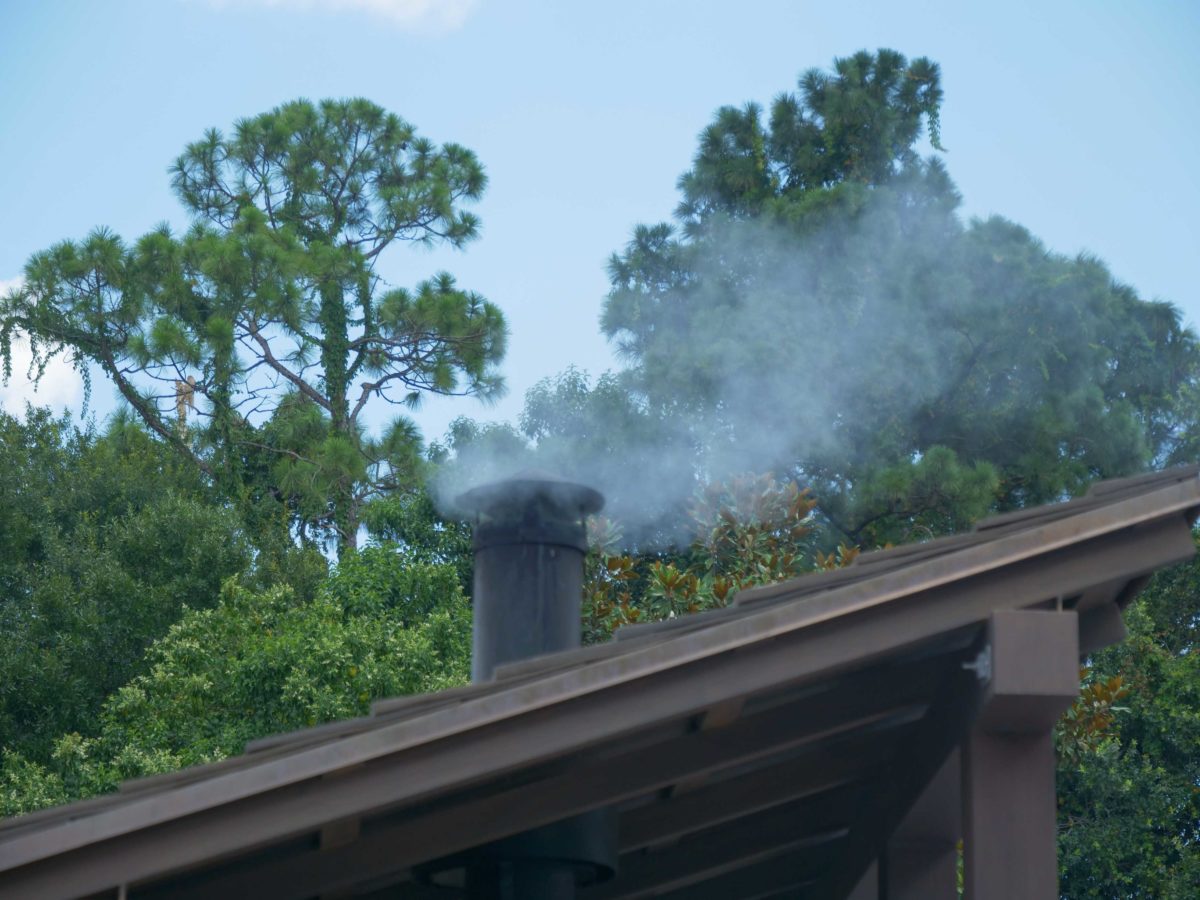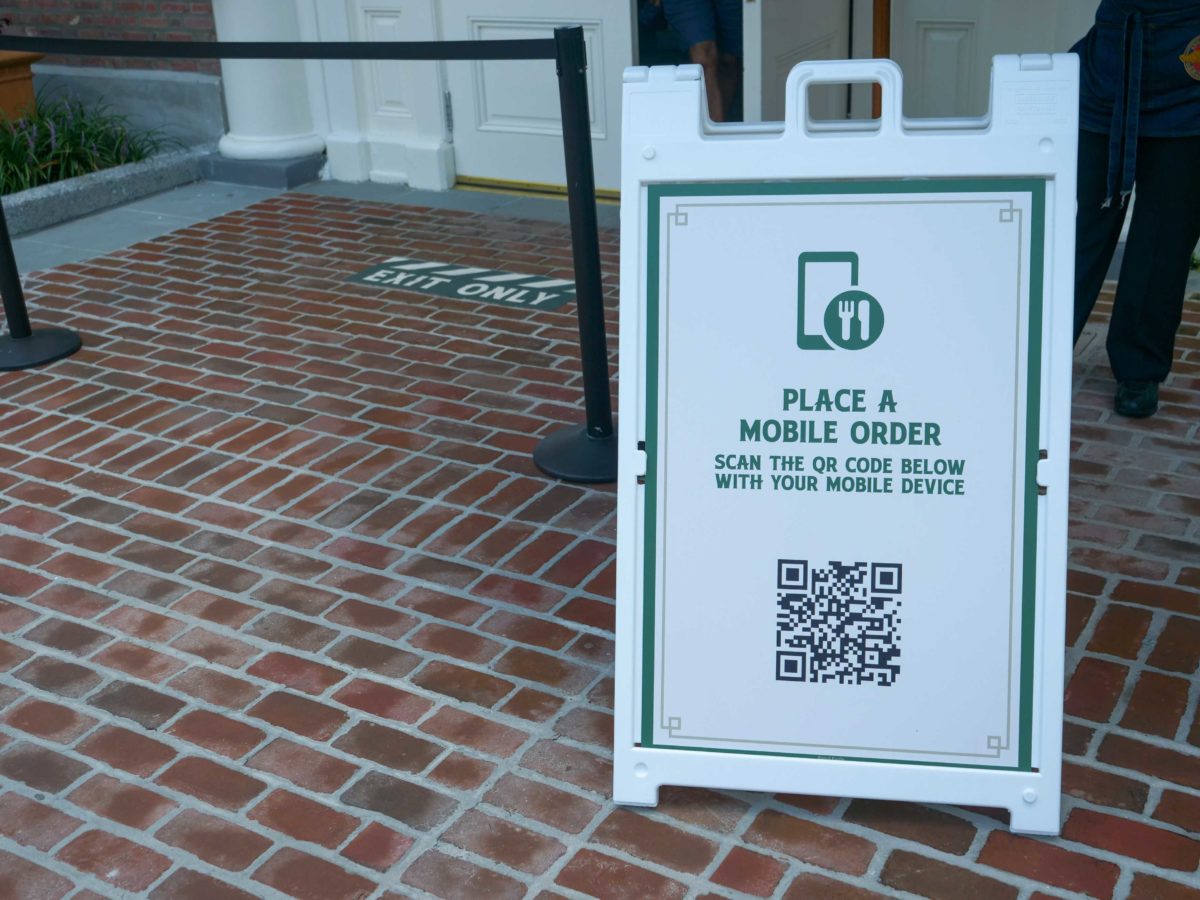 Like most quick-service restaurants right now, you are encouraged to mobile order unless you have specific allergy requests or a discount that can only be applied at the counter.
What was once the main entrance is now the exit. You can follow social distancing markers around the side of the building for the entrance.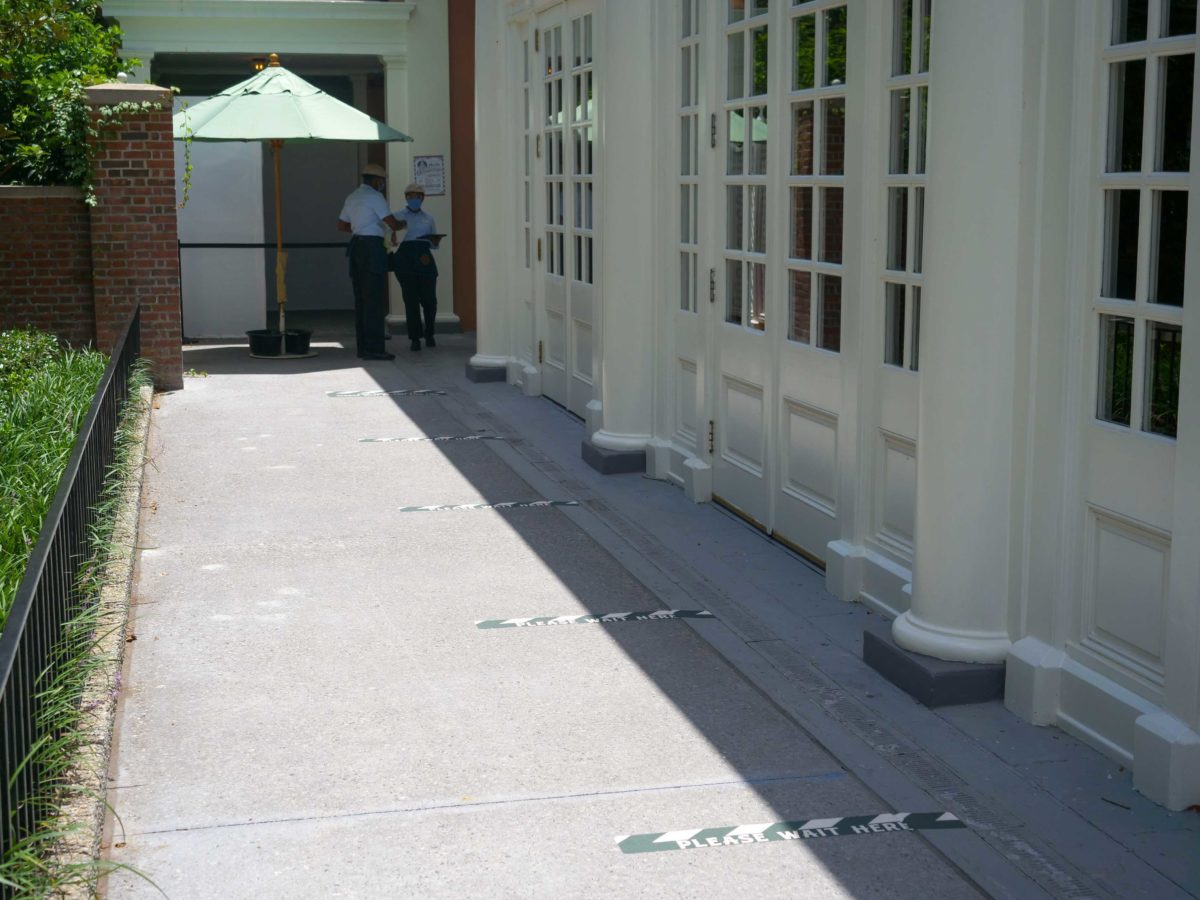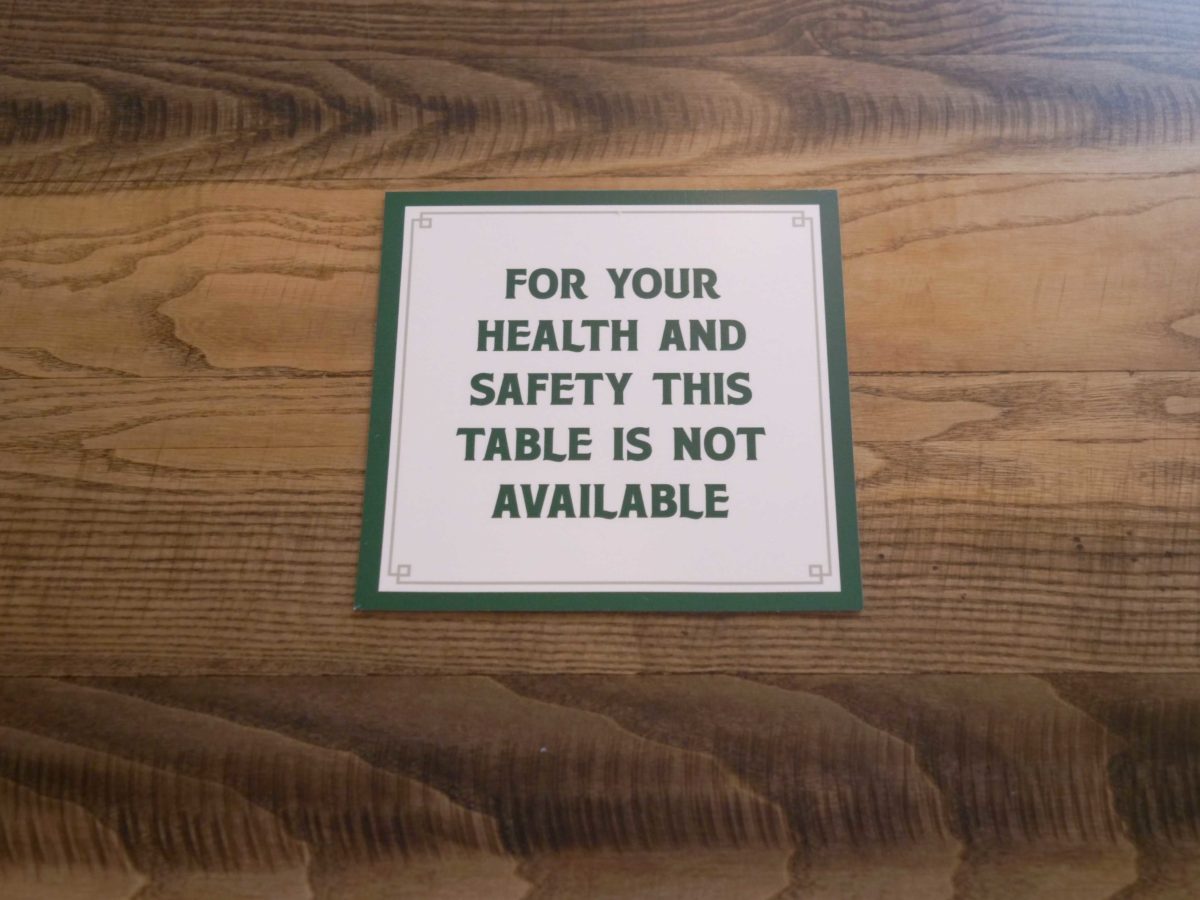 Some tables inside are unavailable, as is standard now. We did see quite a few guests crowded into one corner of the restaurant, though. Our recommendation under current conditions is to always eat outside when possible, unless you absolutely need some air conditioning.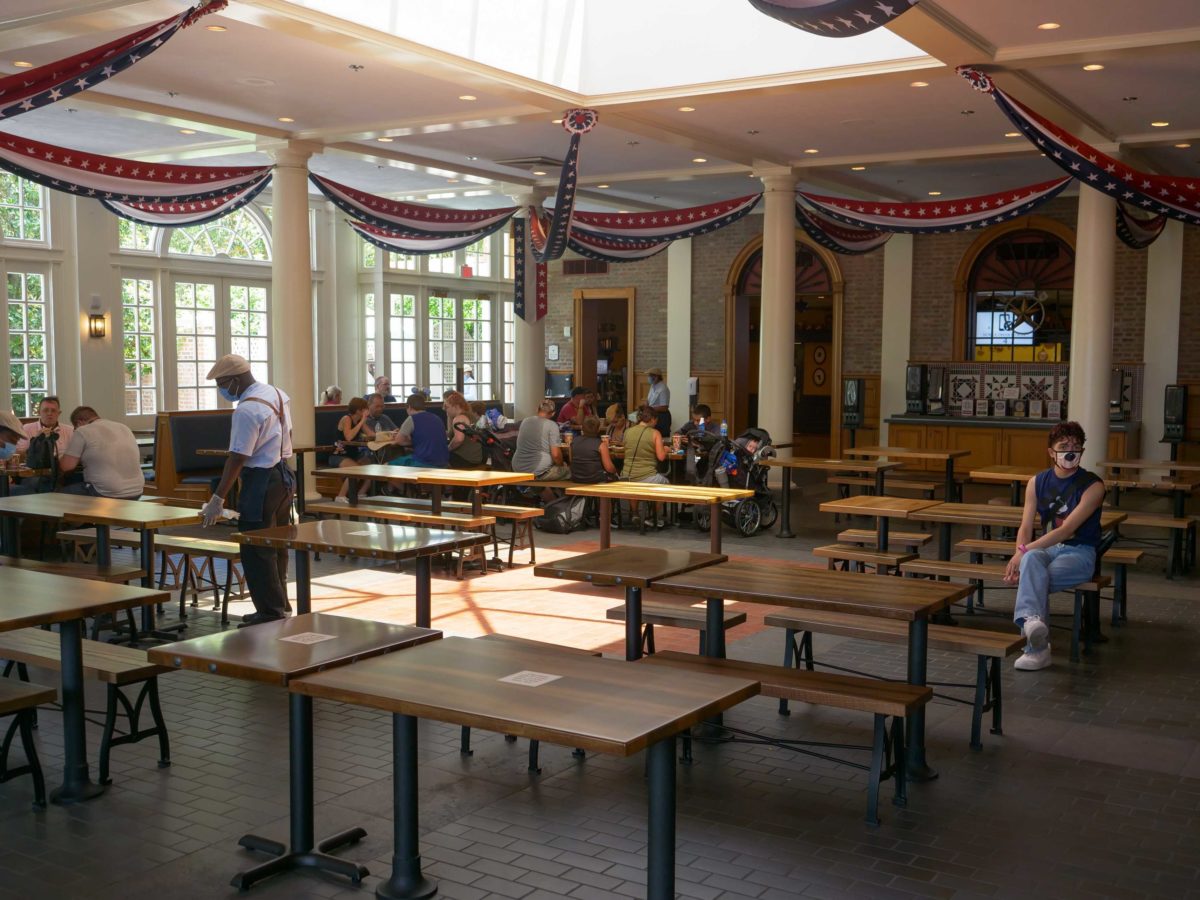 Barbecue is messy, so tables used to have paper towel rolls on them, but not anymore.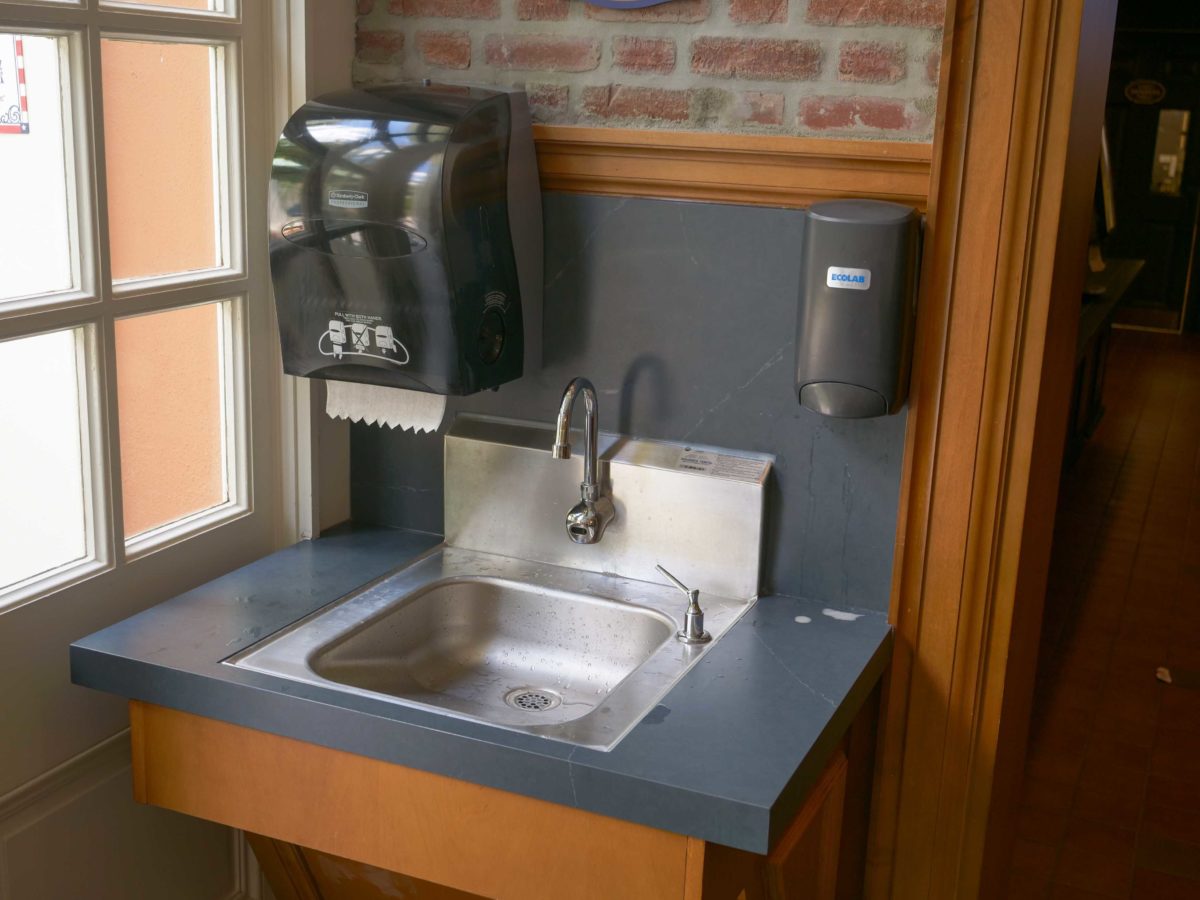 Luckily, there is a permanent sink station inside. You can wash your hands before and after your meal.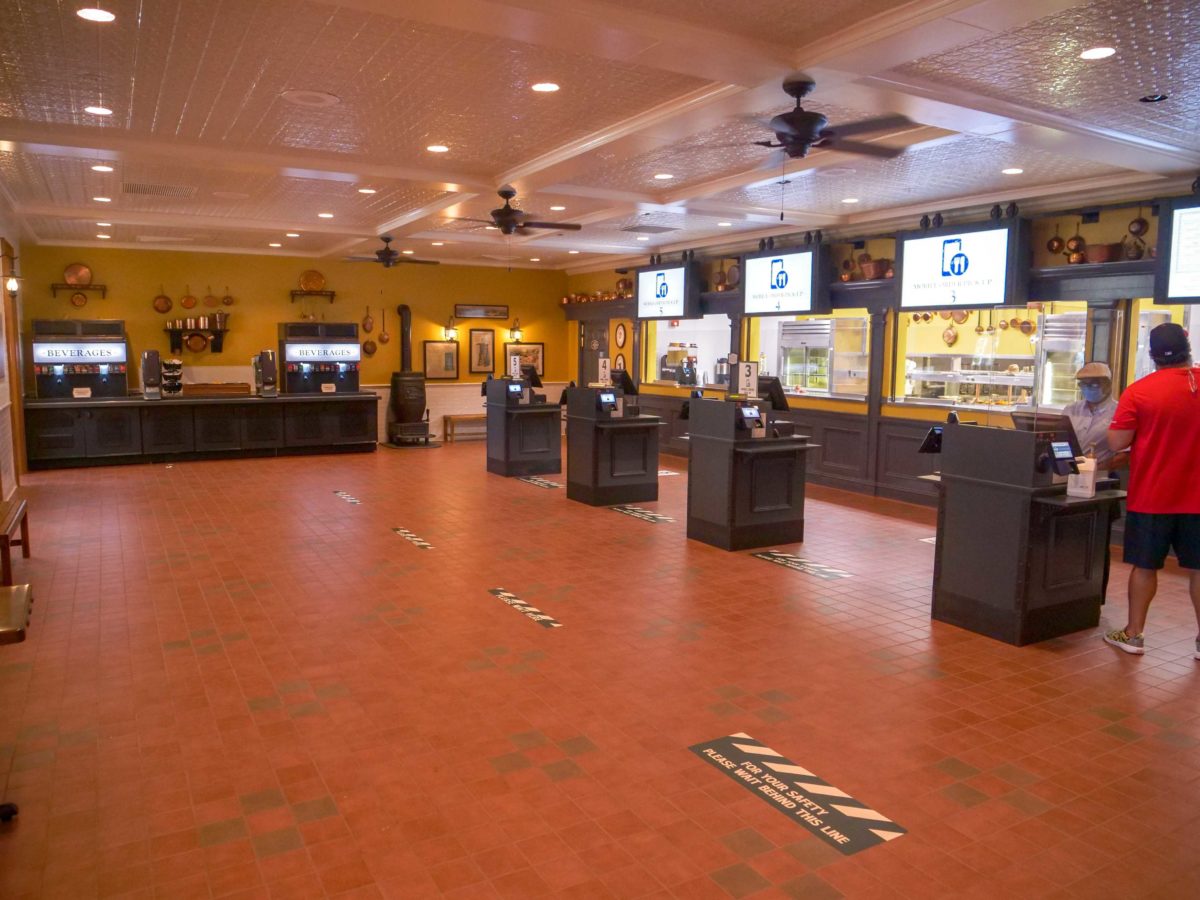 There are social distancing markers leading up to the counters.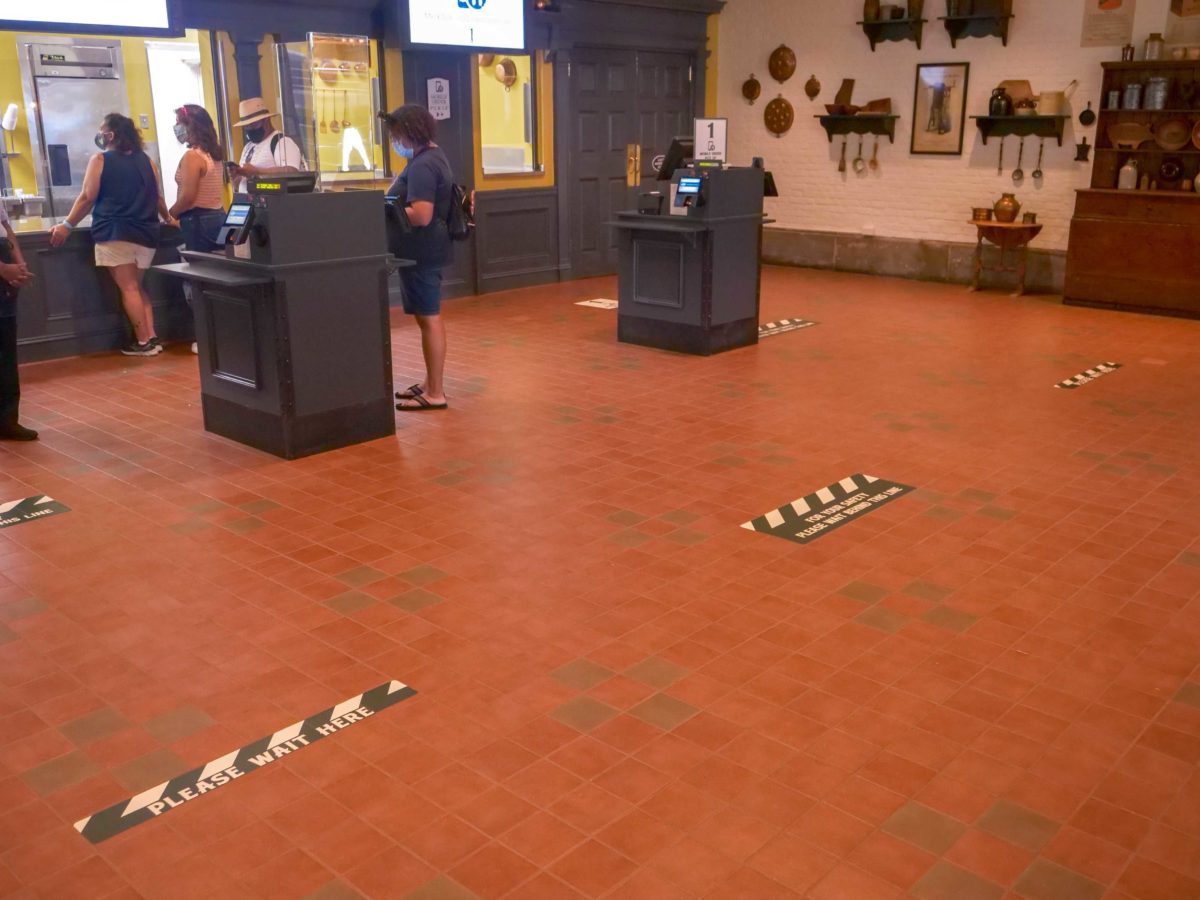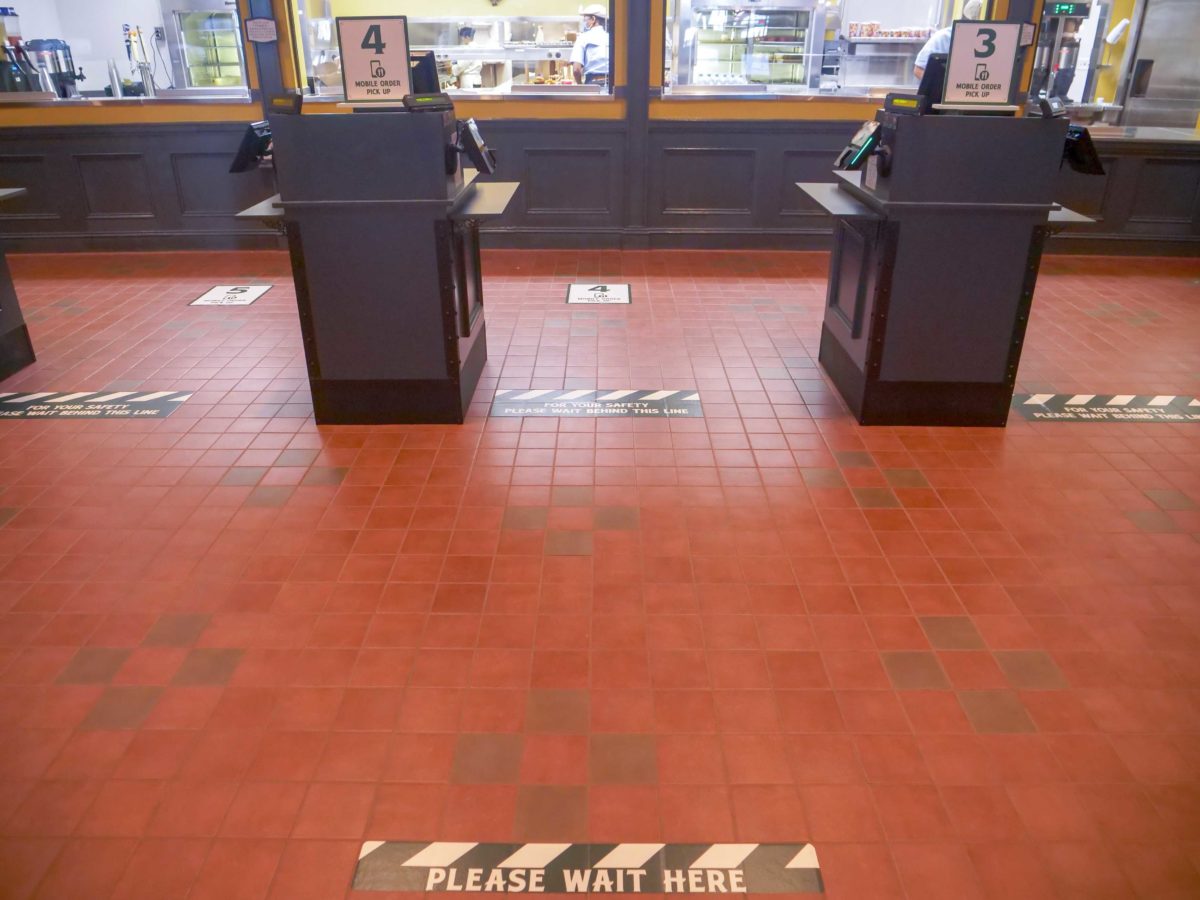 Plexiglass windows protect guests and the kitchen Cast Members.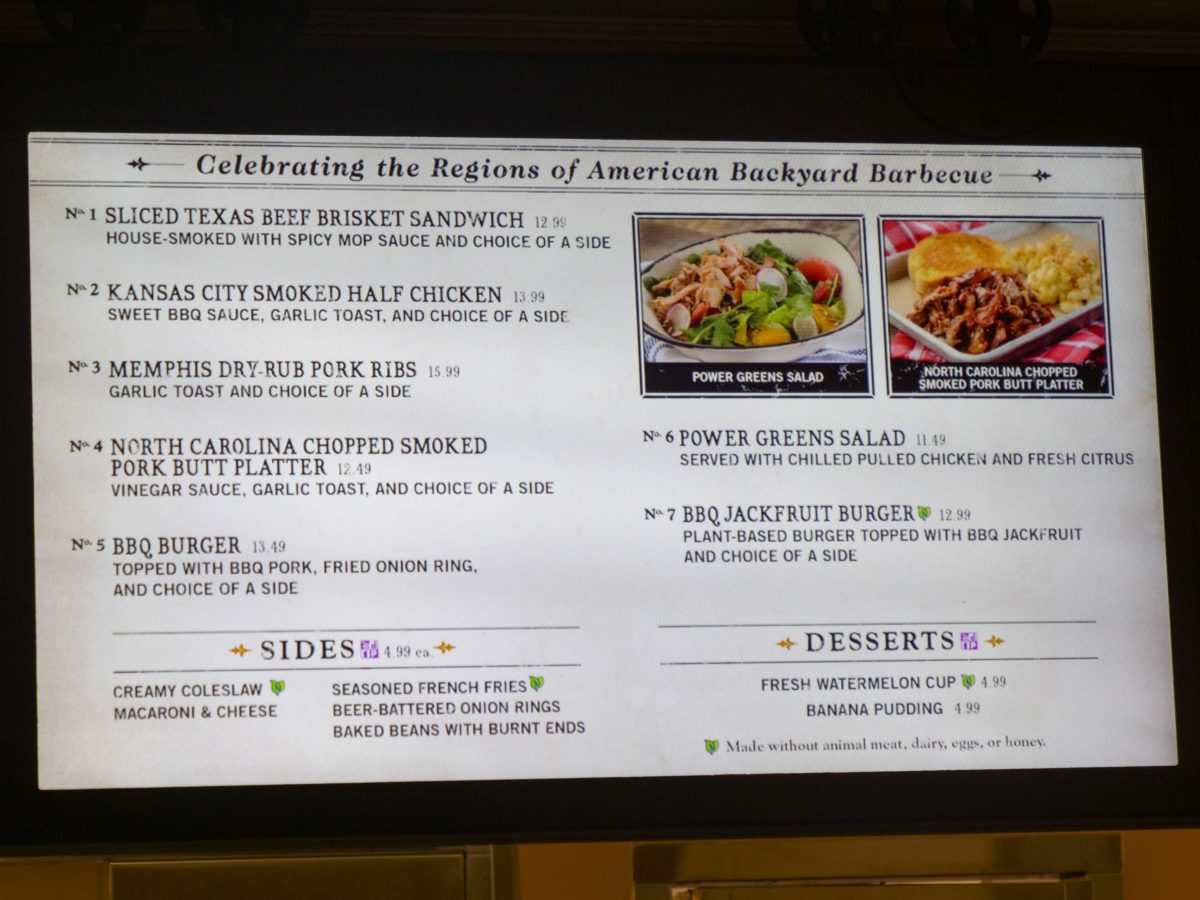 When ordering via the My Disney Experience app, you can select your sauce and it will be on the tray with your food.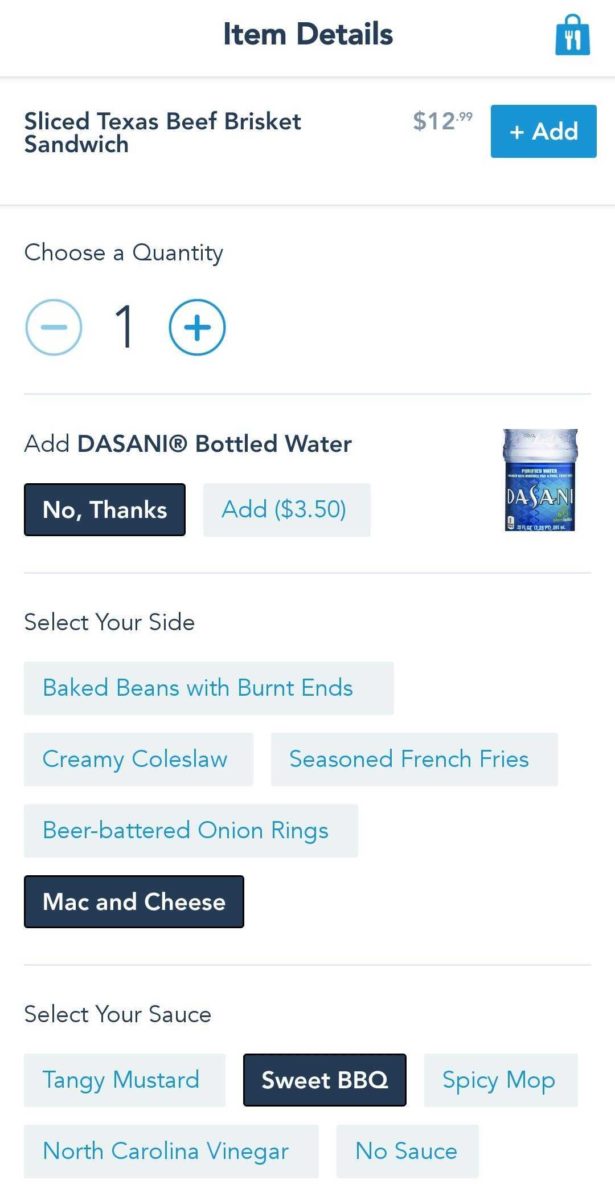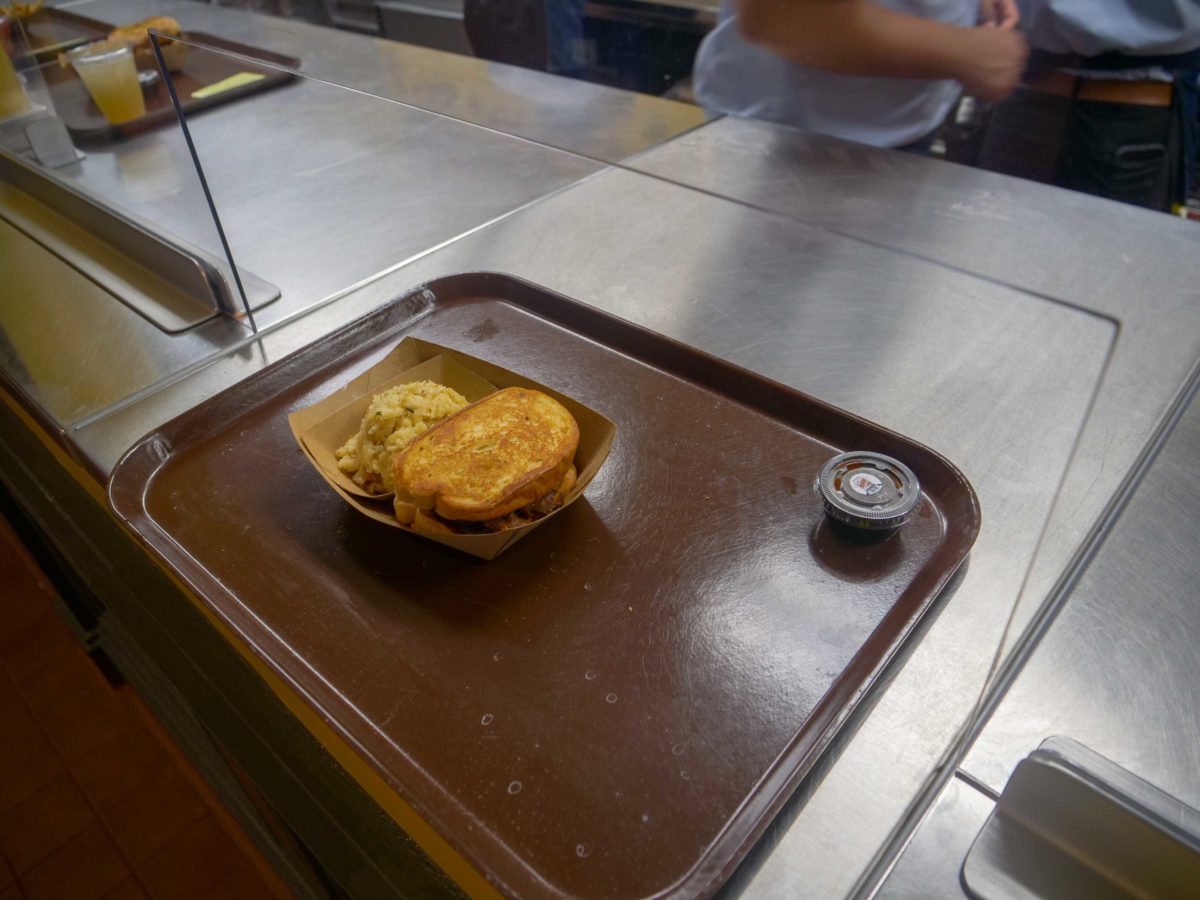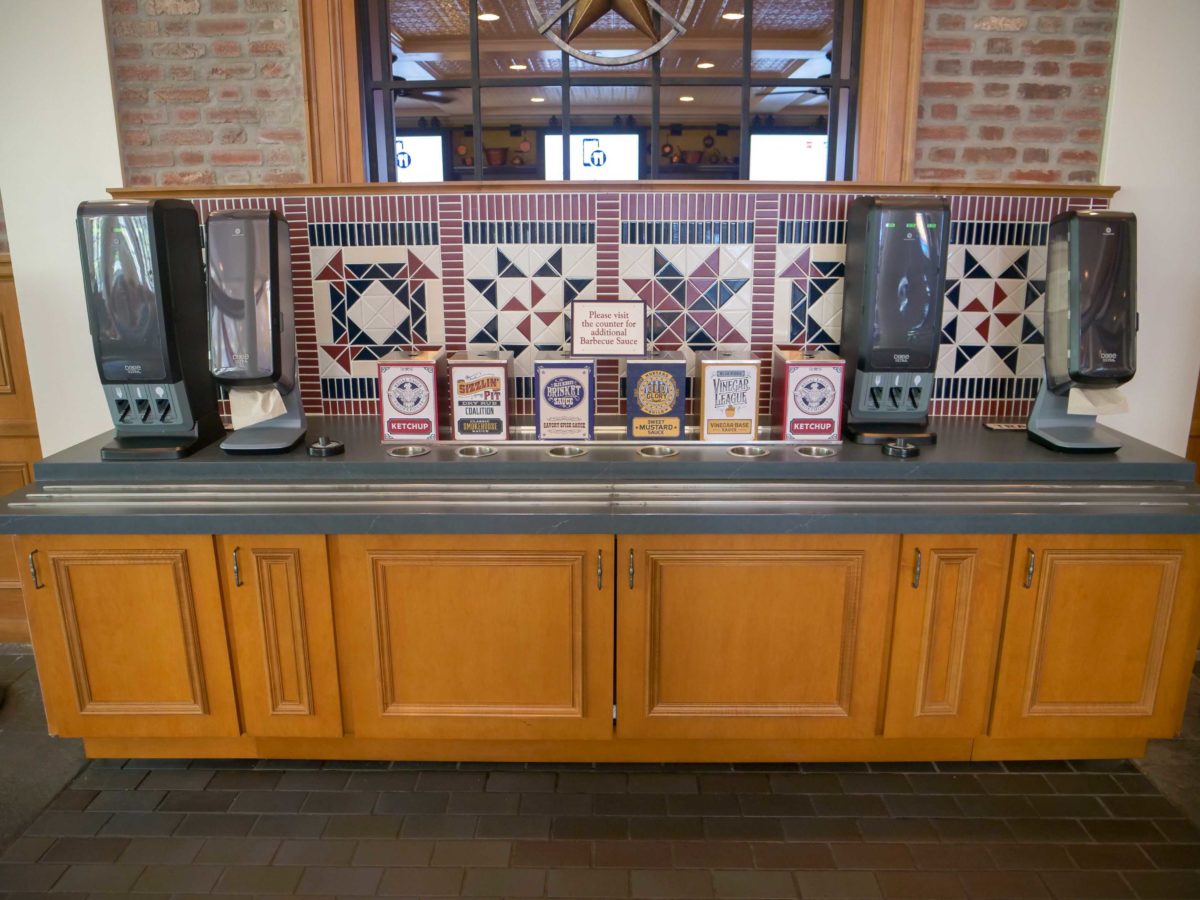 Consequently, the station where you would normally get sauce is closed. If you want more, you'll need to ask at the counter.
For more information on booking your next trip with our official travel agent sponsor, the Vacationeer, visit wdwnt.travel.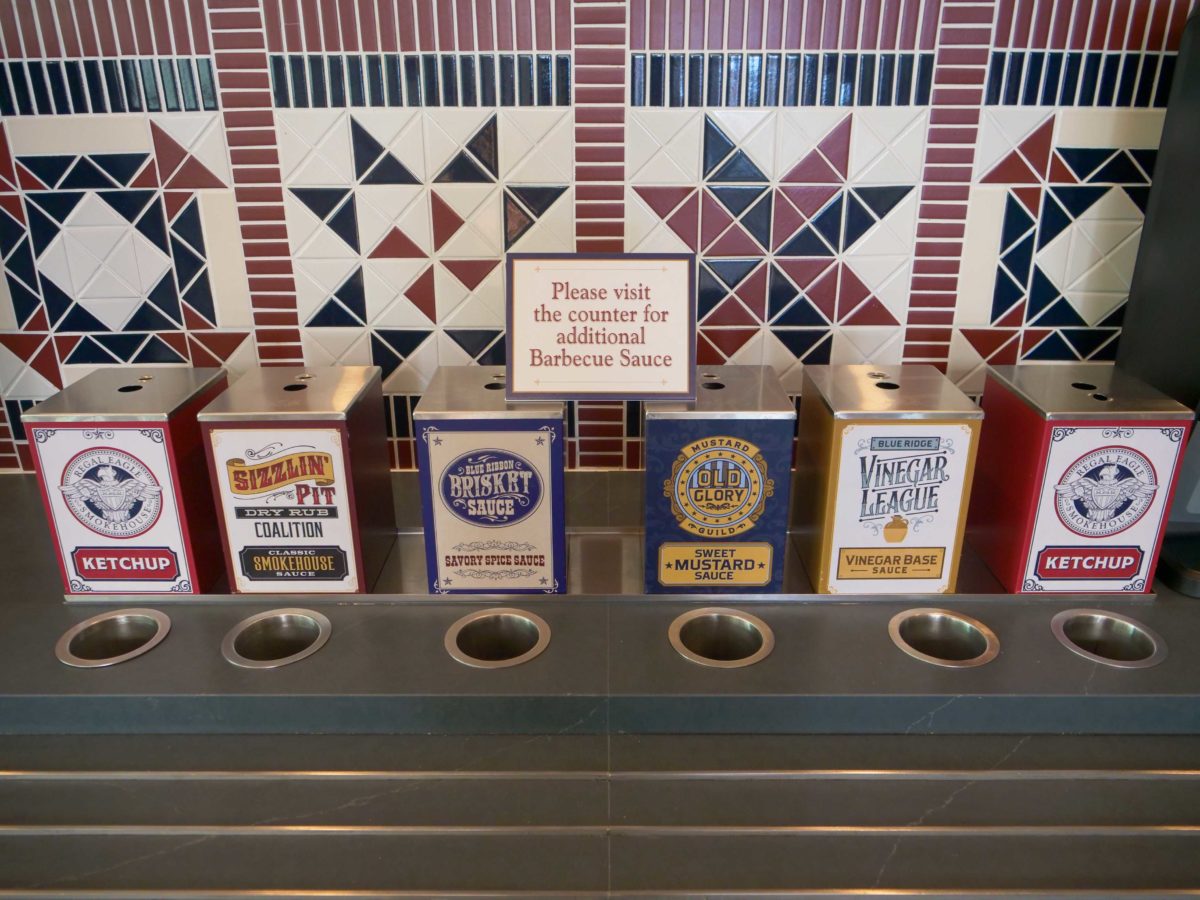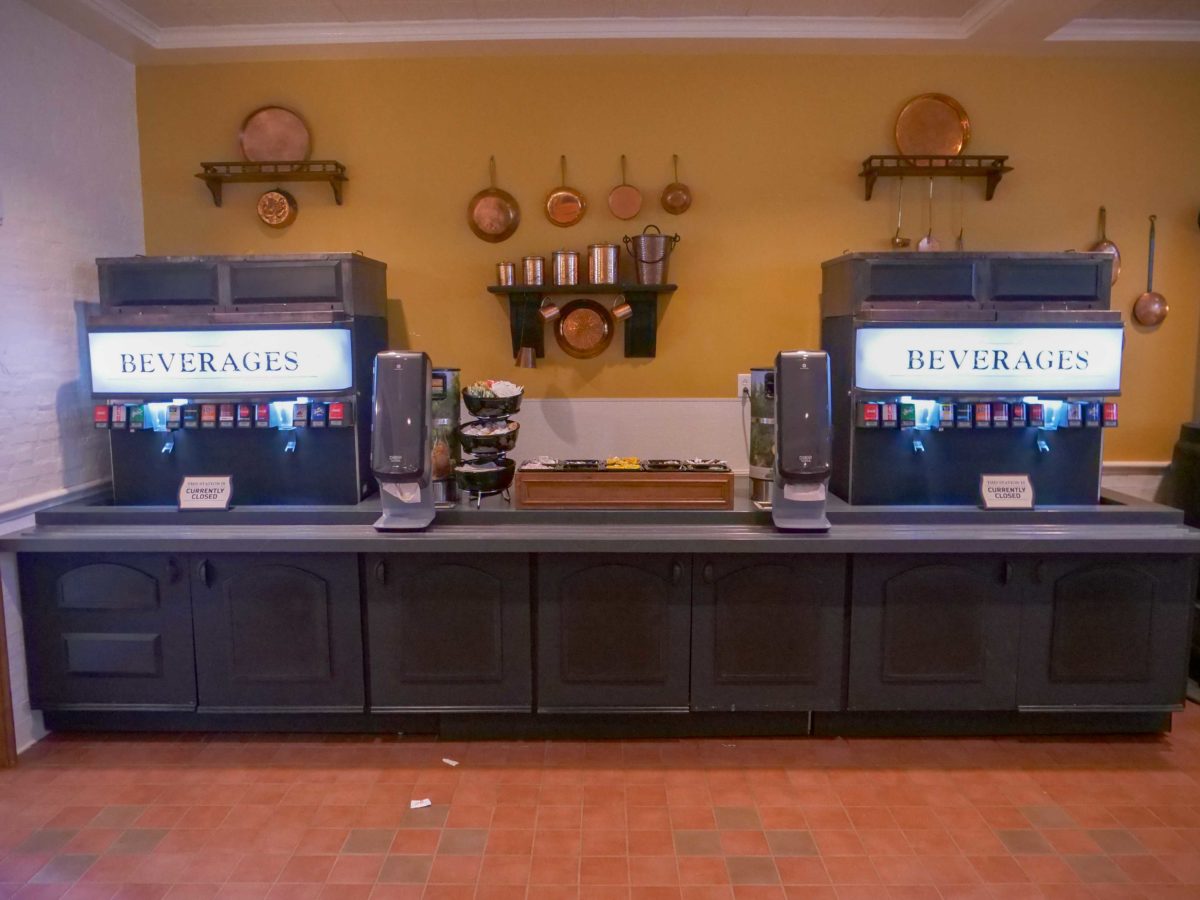 Self-serve beverage stations are closed. If you want a refill, you will have to return to the counter and they will give you a brand new cup.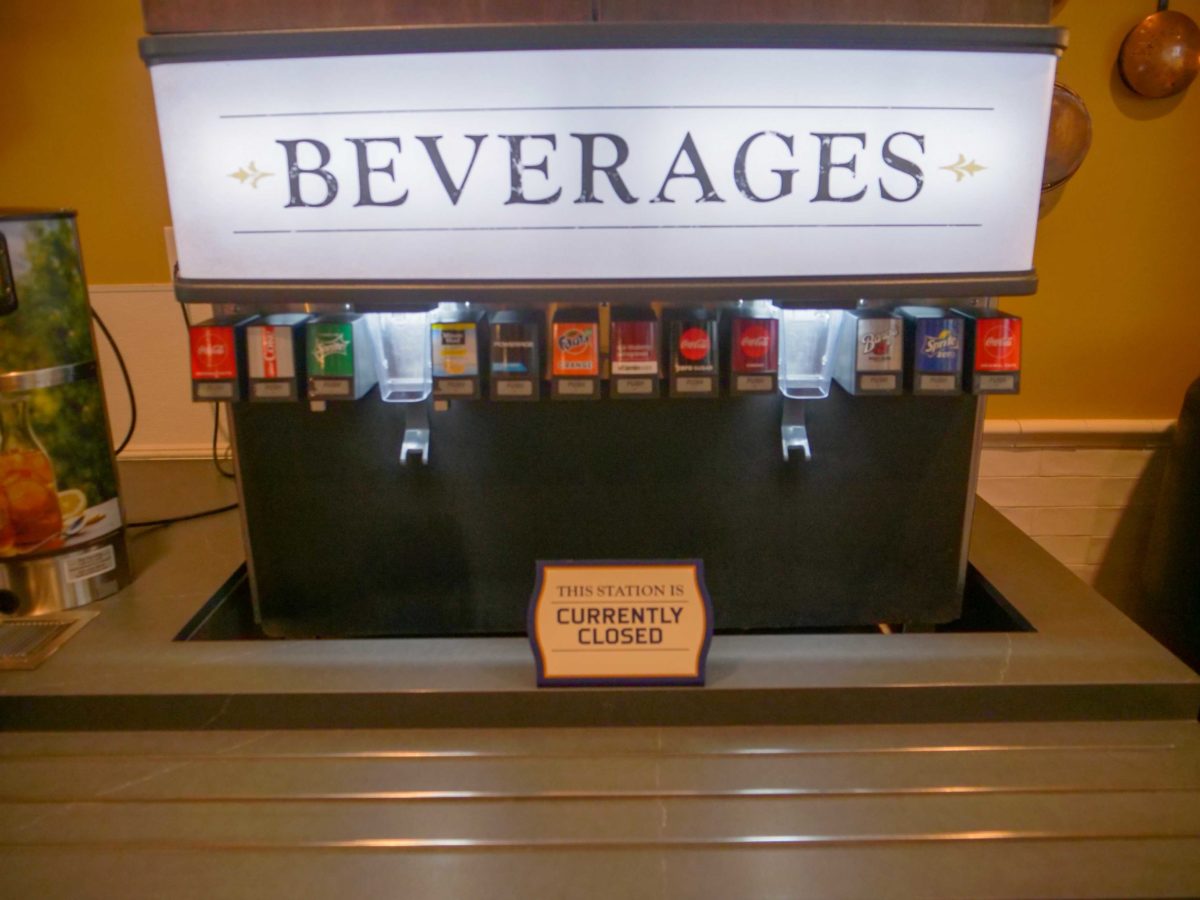 You can still grab packets of ketchup and mustard.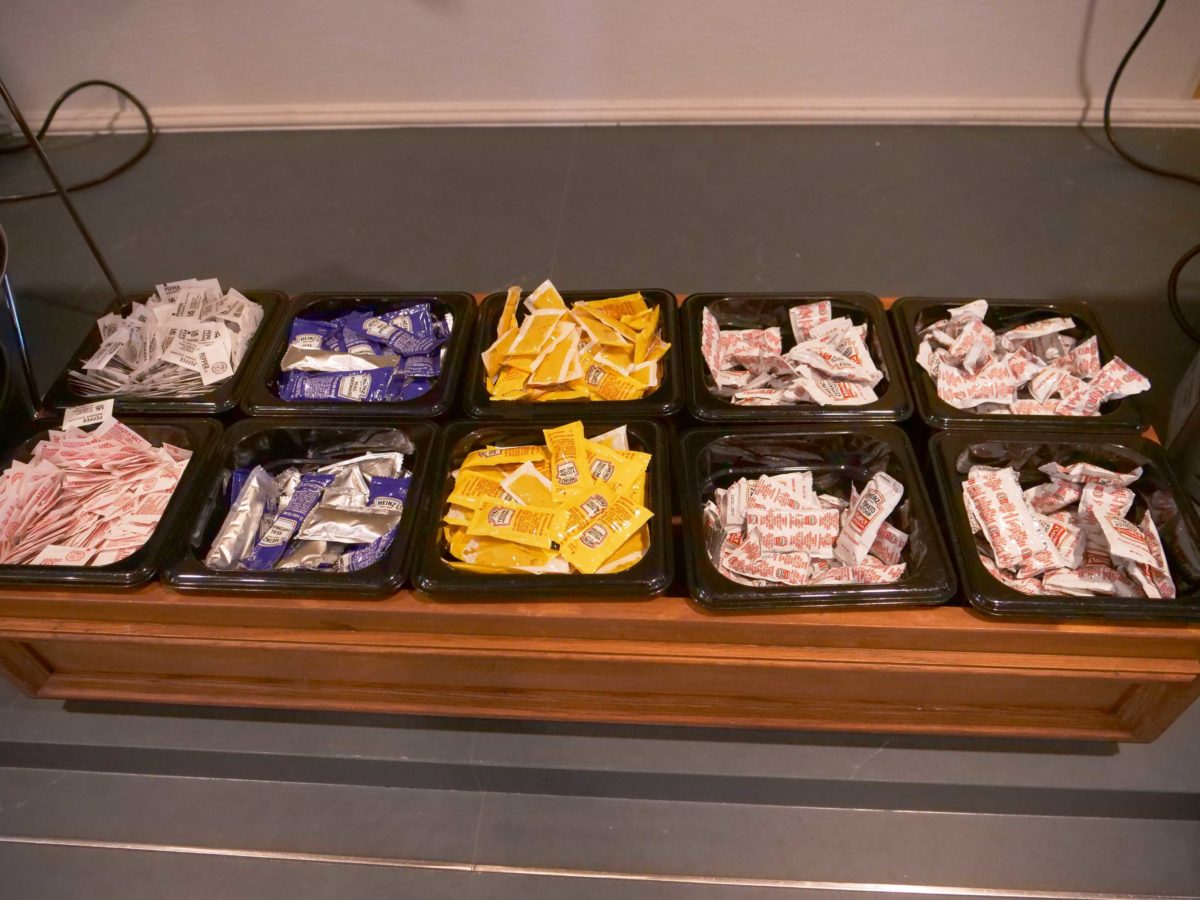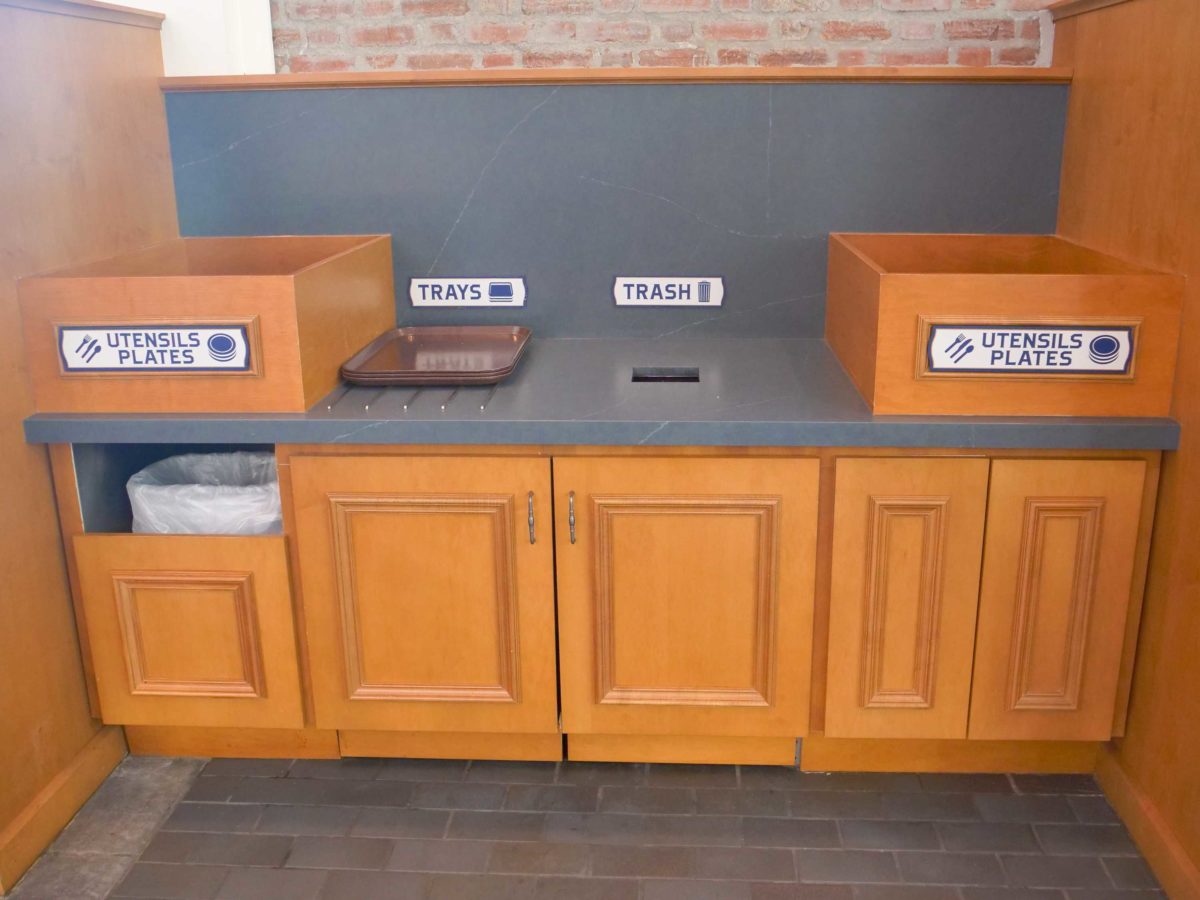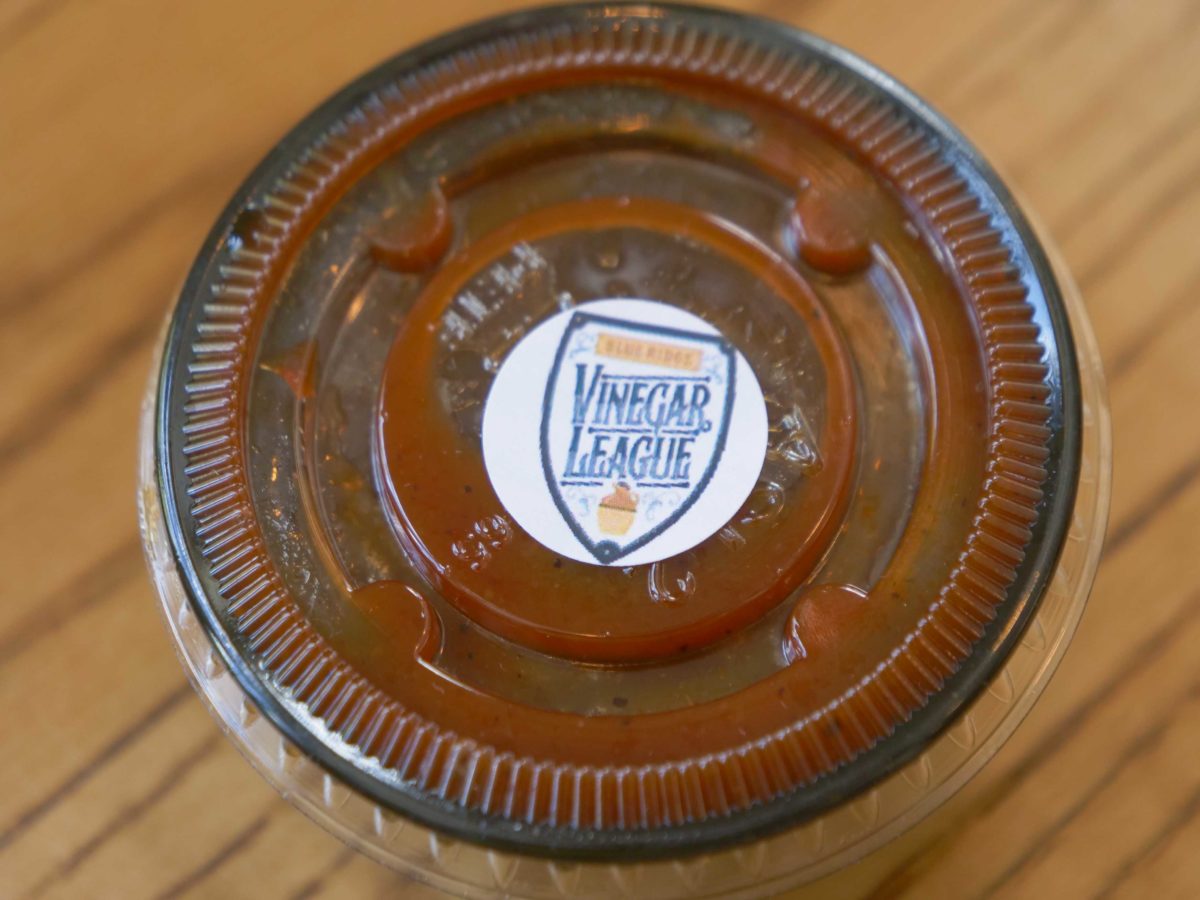 The sauces have themed stickers on them, so you can tell which is which. It's a nice touch that they're keeping the uniquely-designed logos for each sauce alive through these full-color stickers as opposed to just a plain text or color-coded label.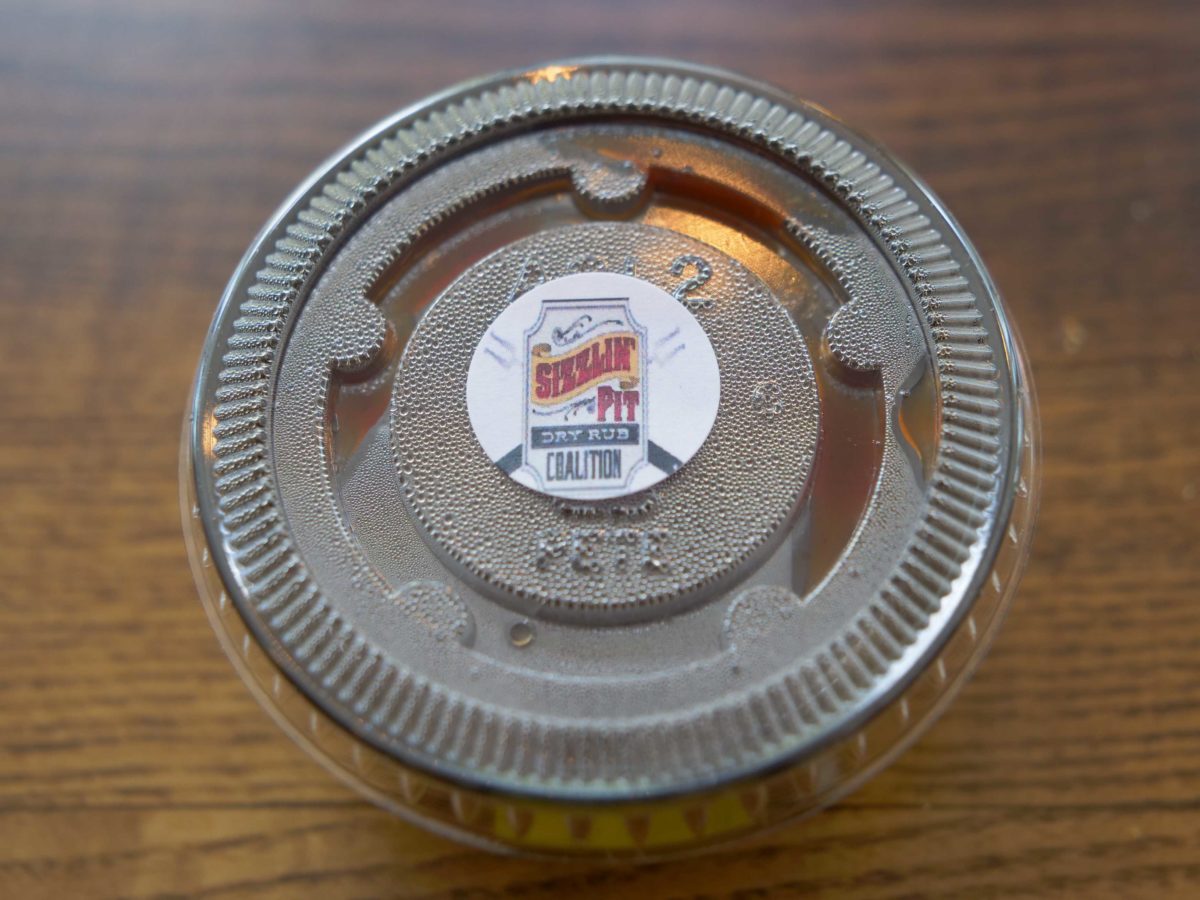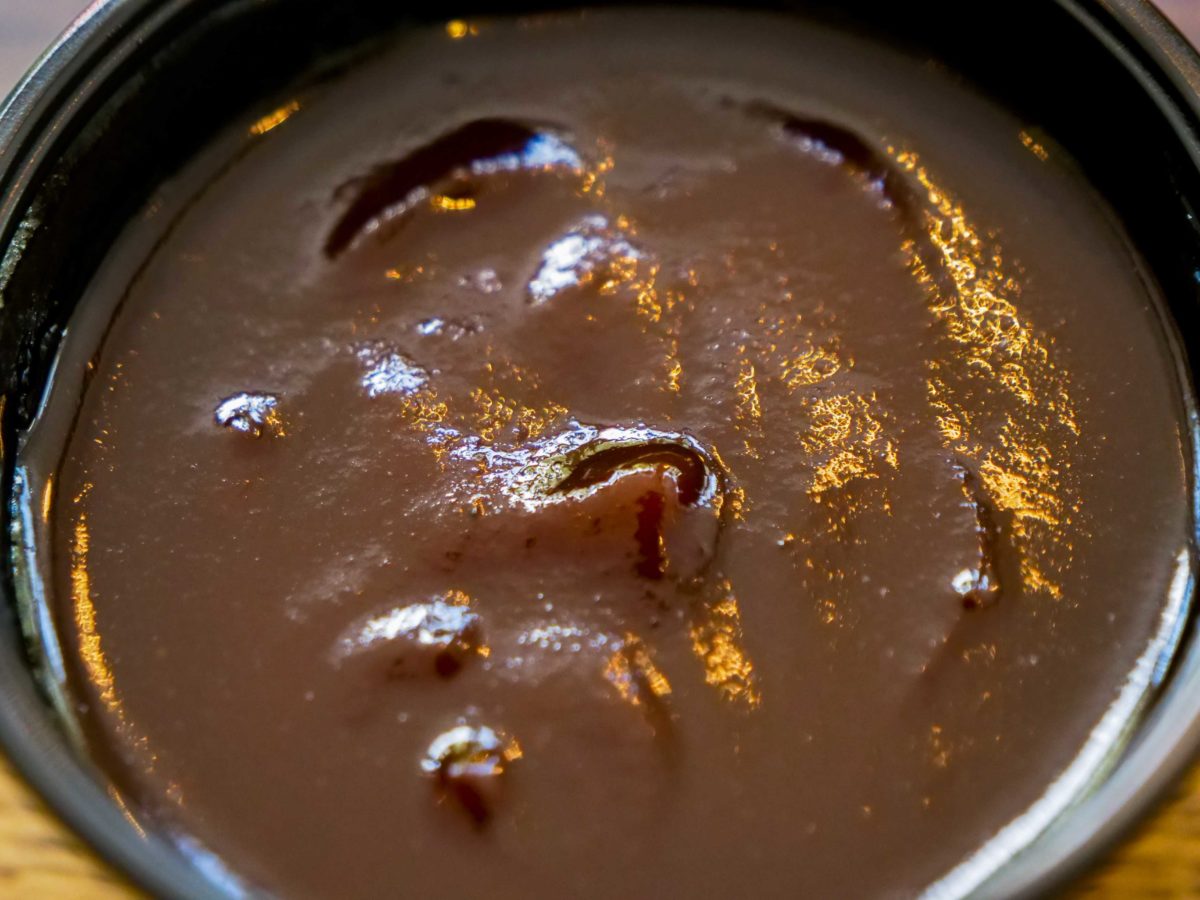 We got the Sliced Texas Beef Brisket Sandwich. You can read our original review of the entire Regal Eagle Smokehouse menu here.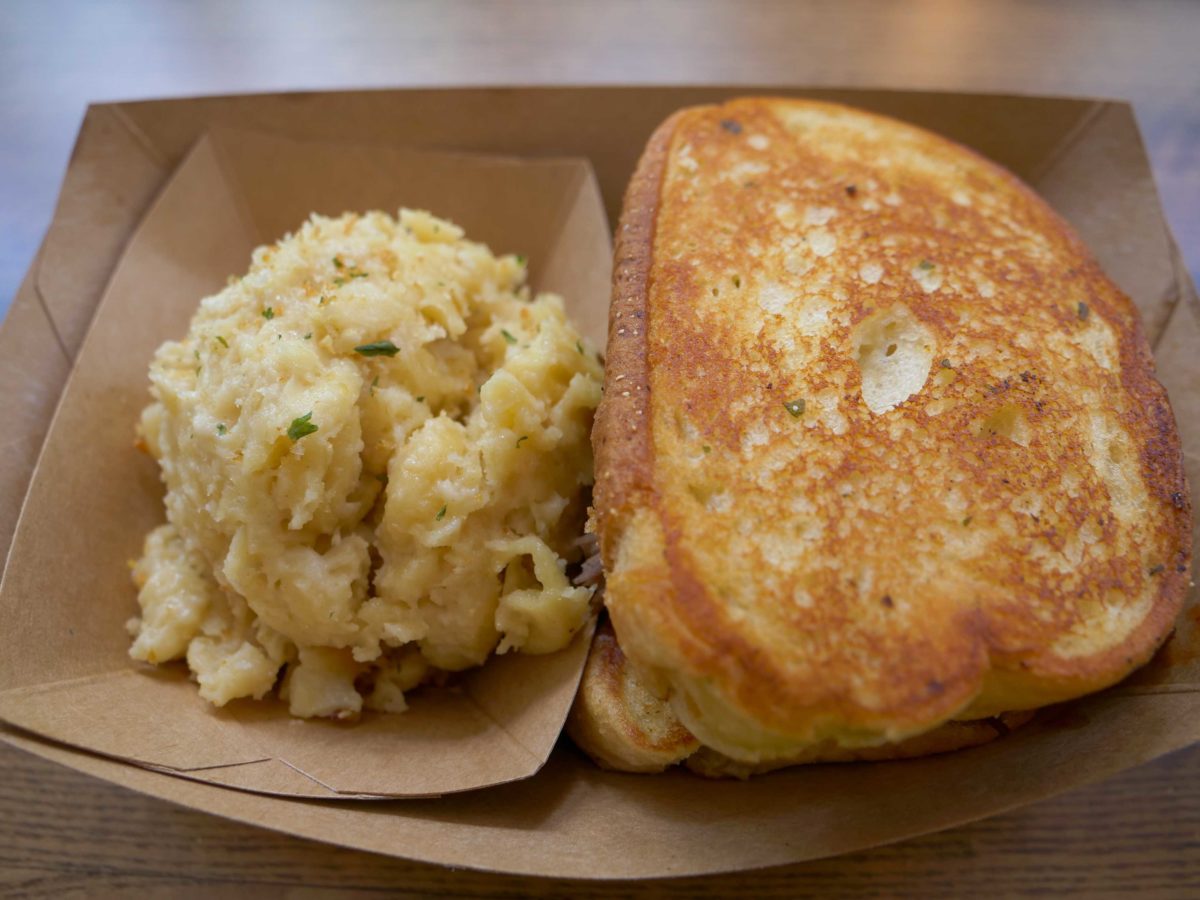 No visit to Regal Eagle is complete without some mouth-watering barbecue photos, so here's a closer look at our Sliced Beef Brisket Sandwich (made with Texas toast) and a side of mac and cheese.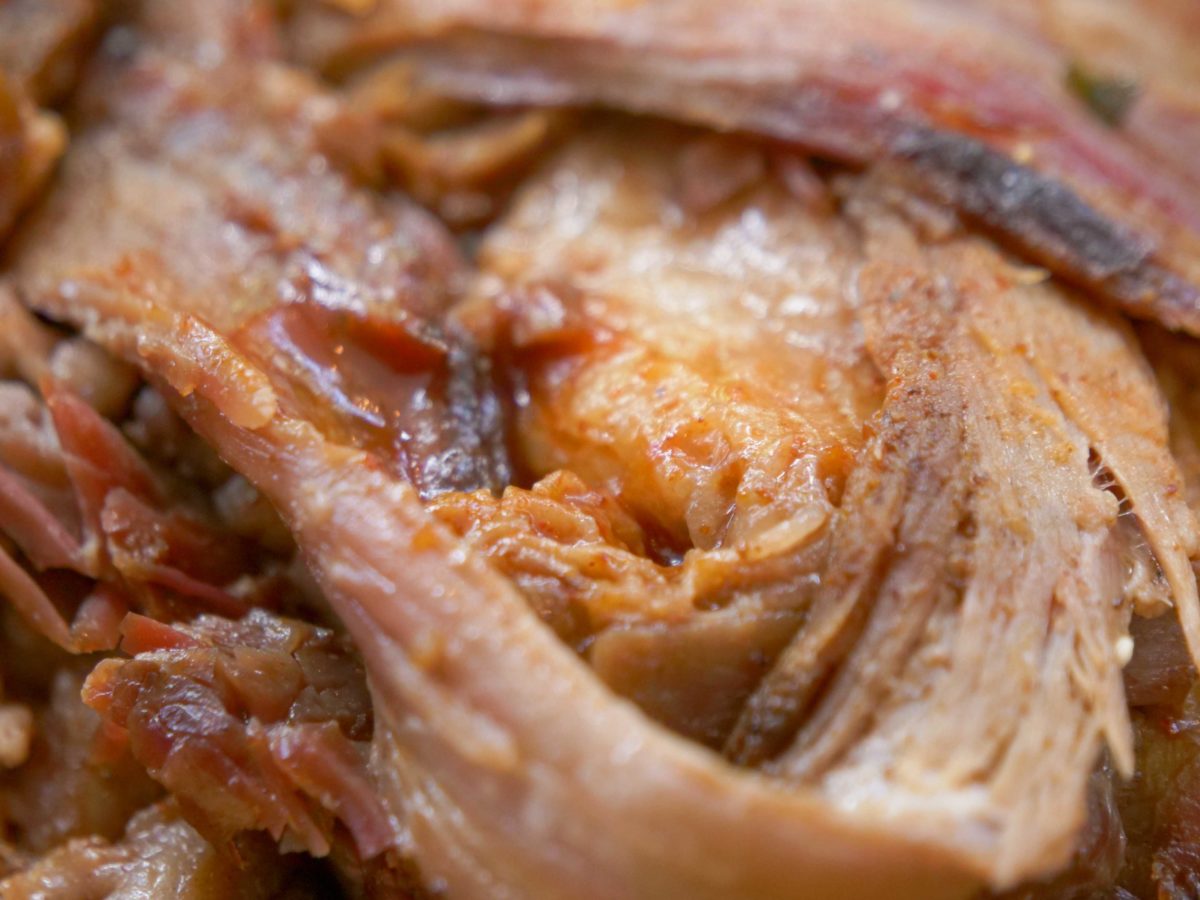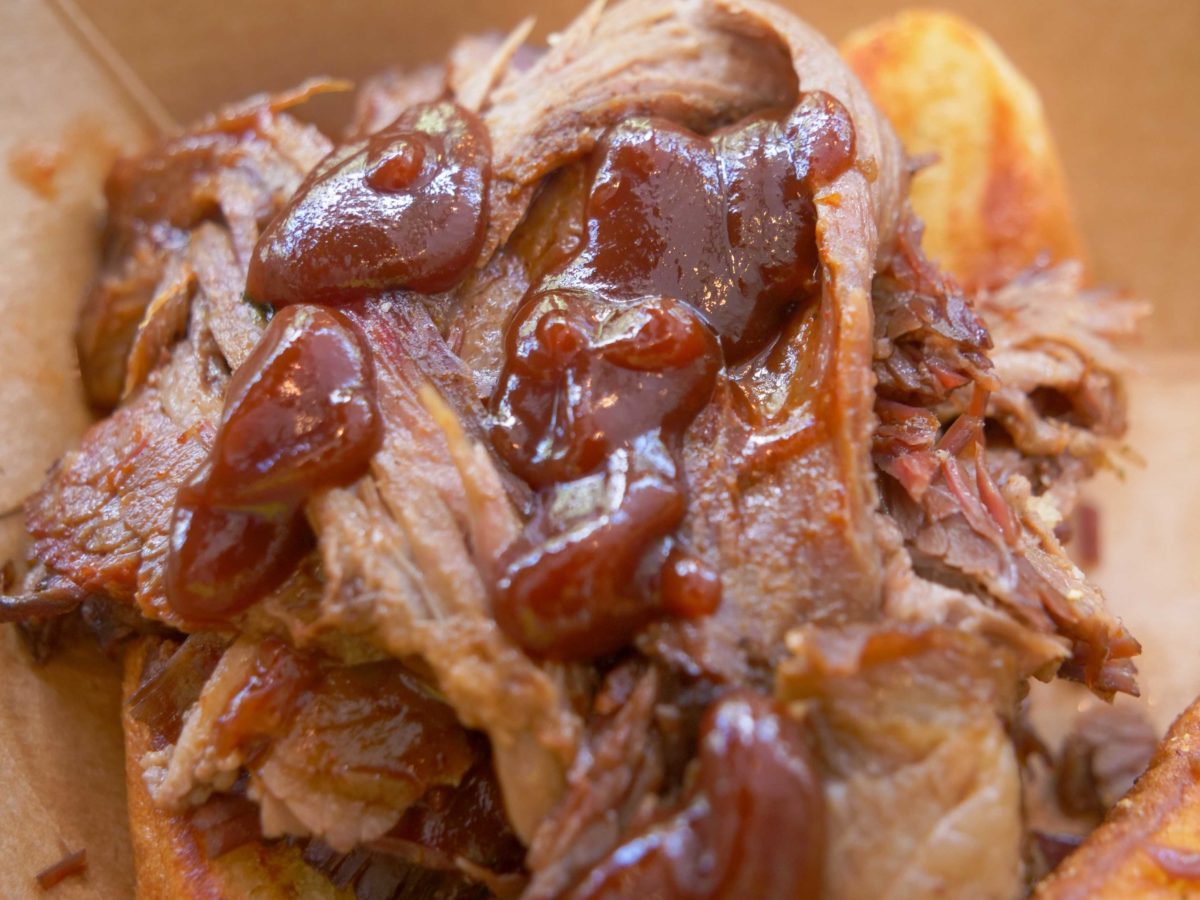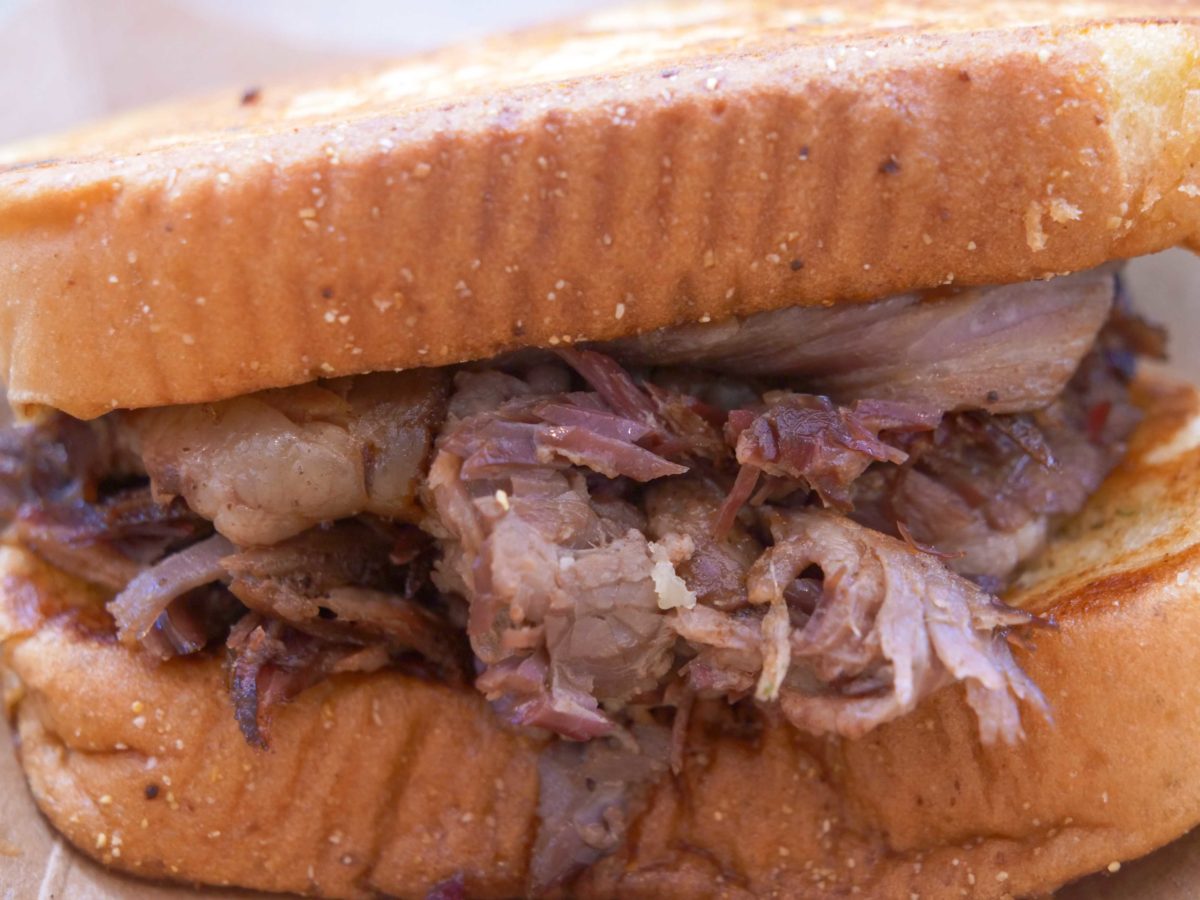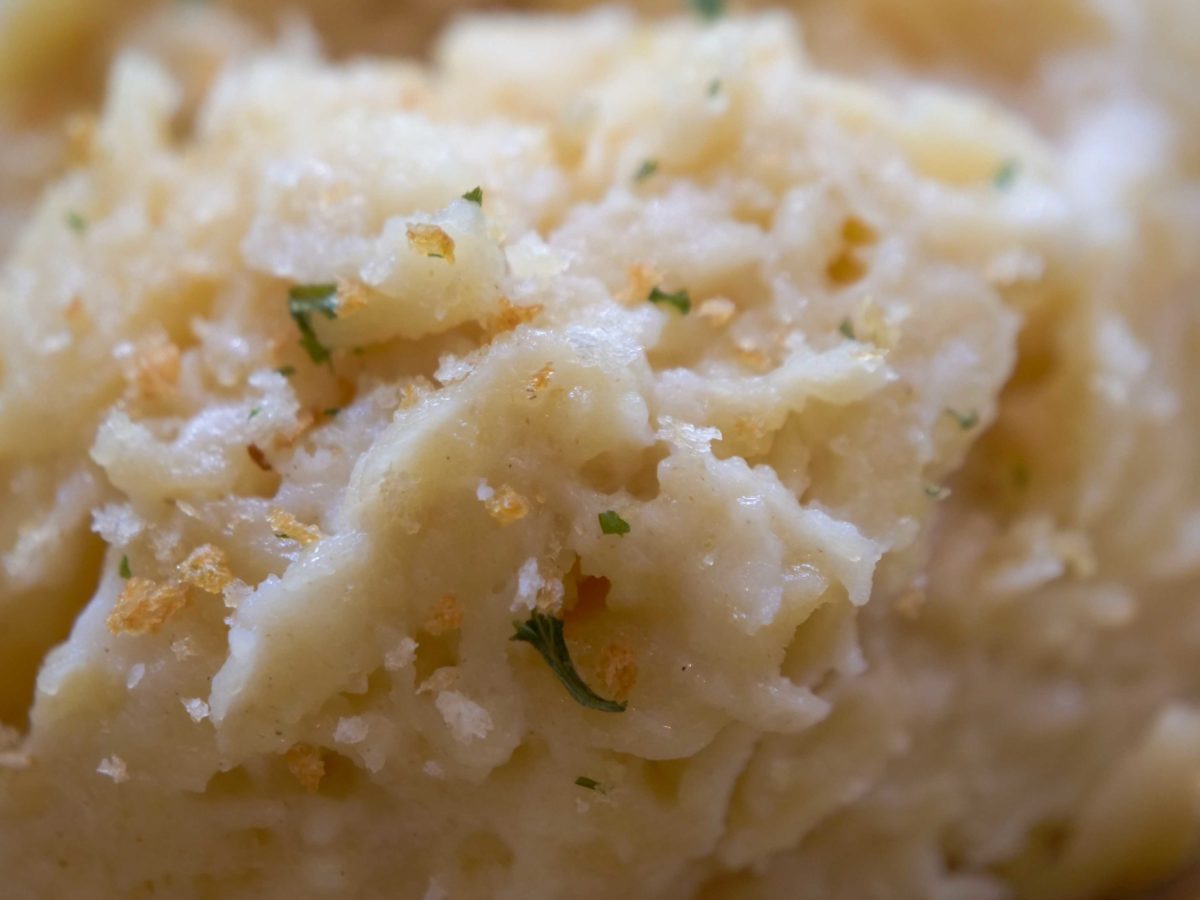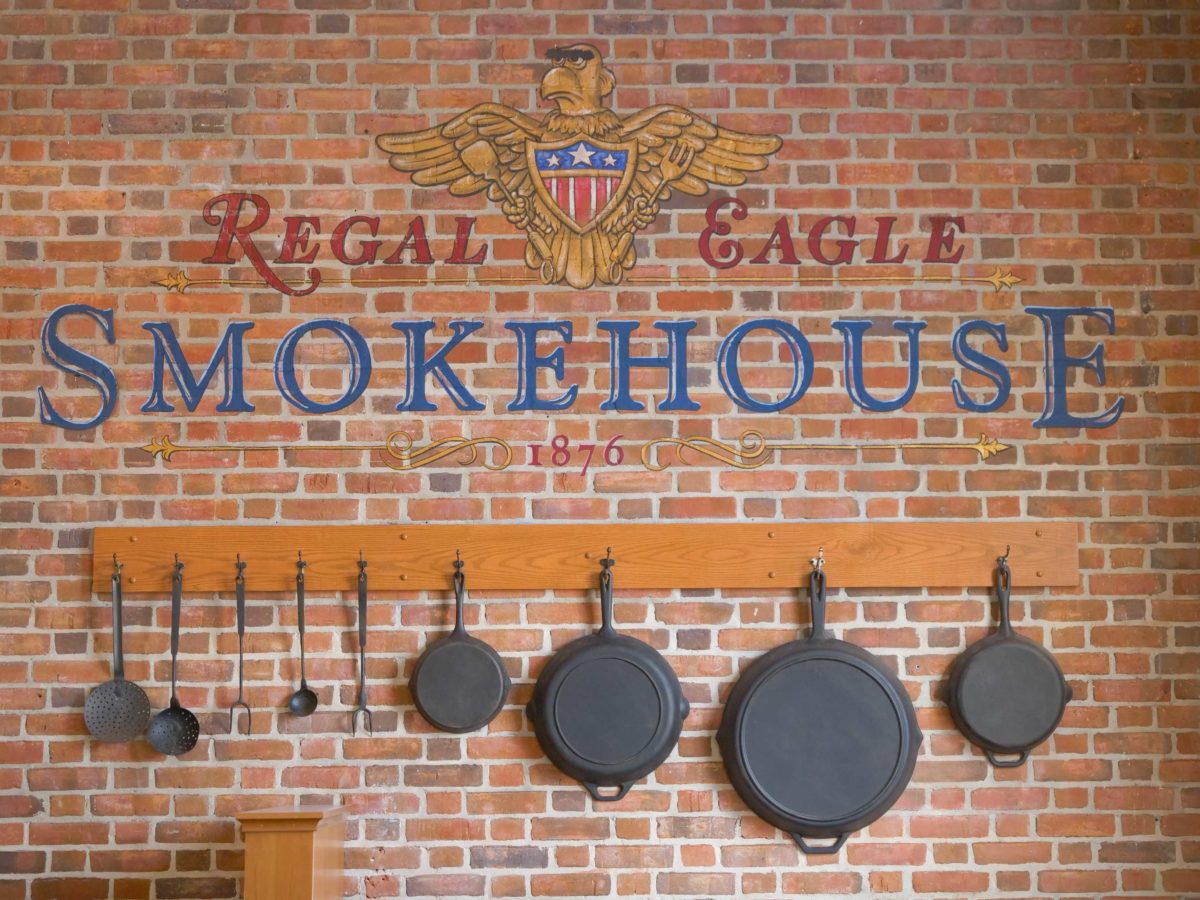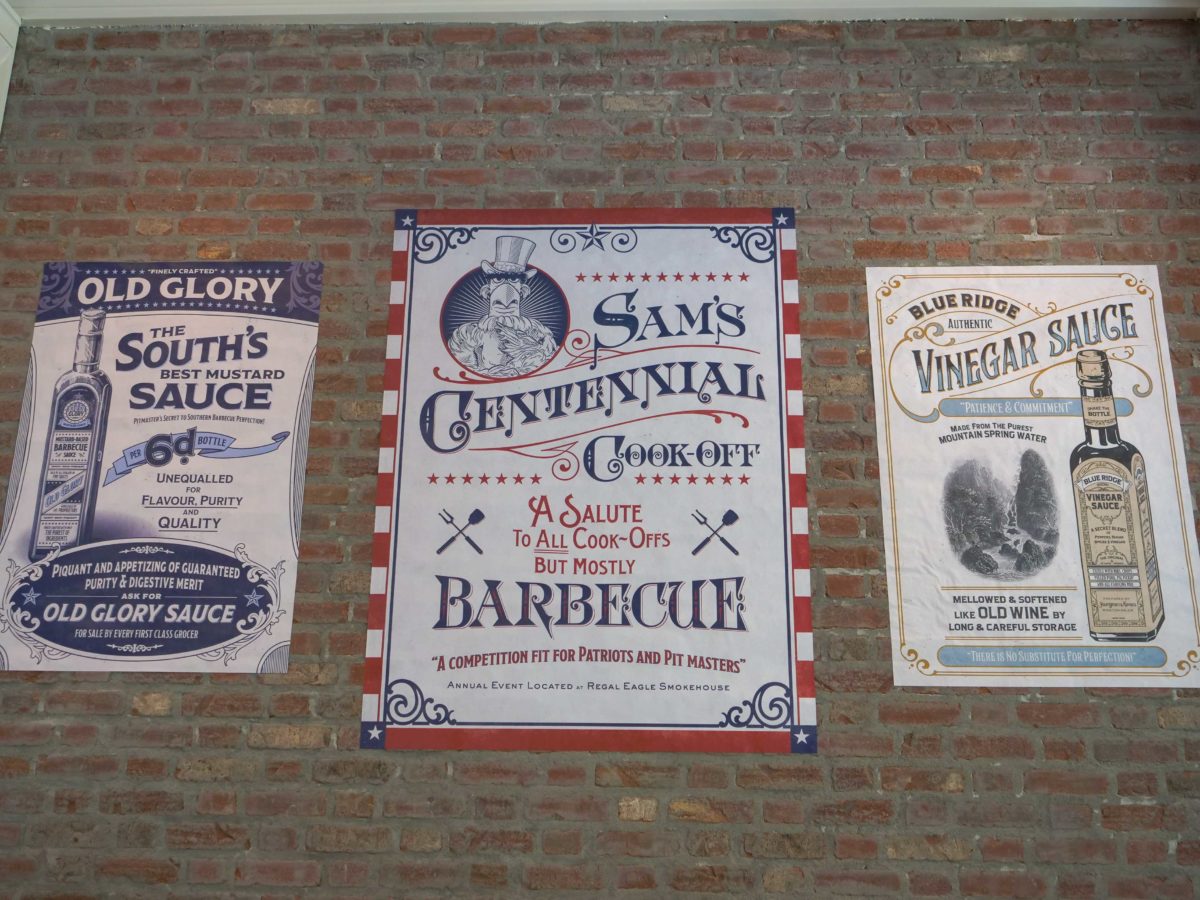 Seeing the Muppets art in here is always a great touch.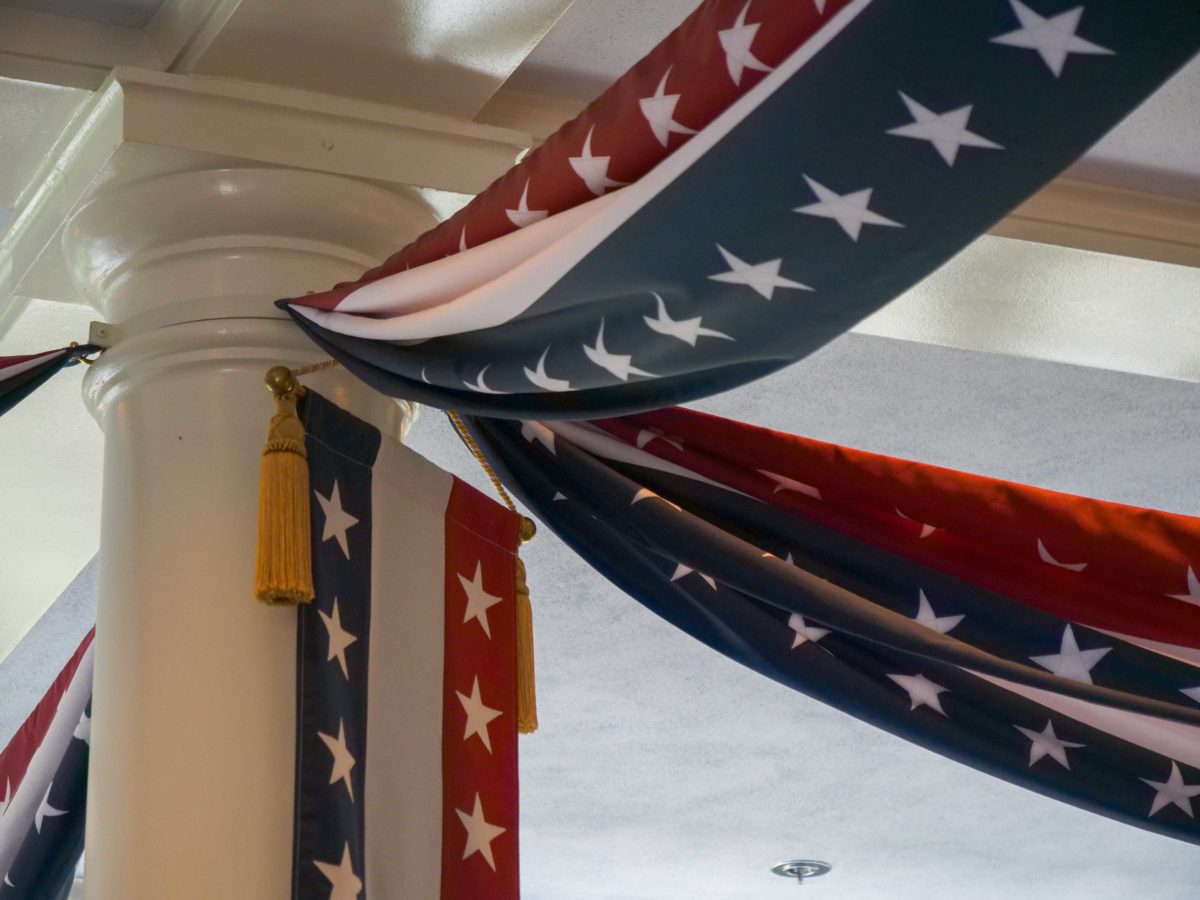 Back outside, the walk-up bar is still open with social distance markers in the queue. This is where you can order craft beers, cocktails, frozen slushes, and non-alcoholic specialty drinks.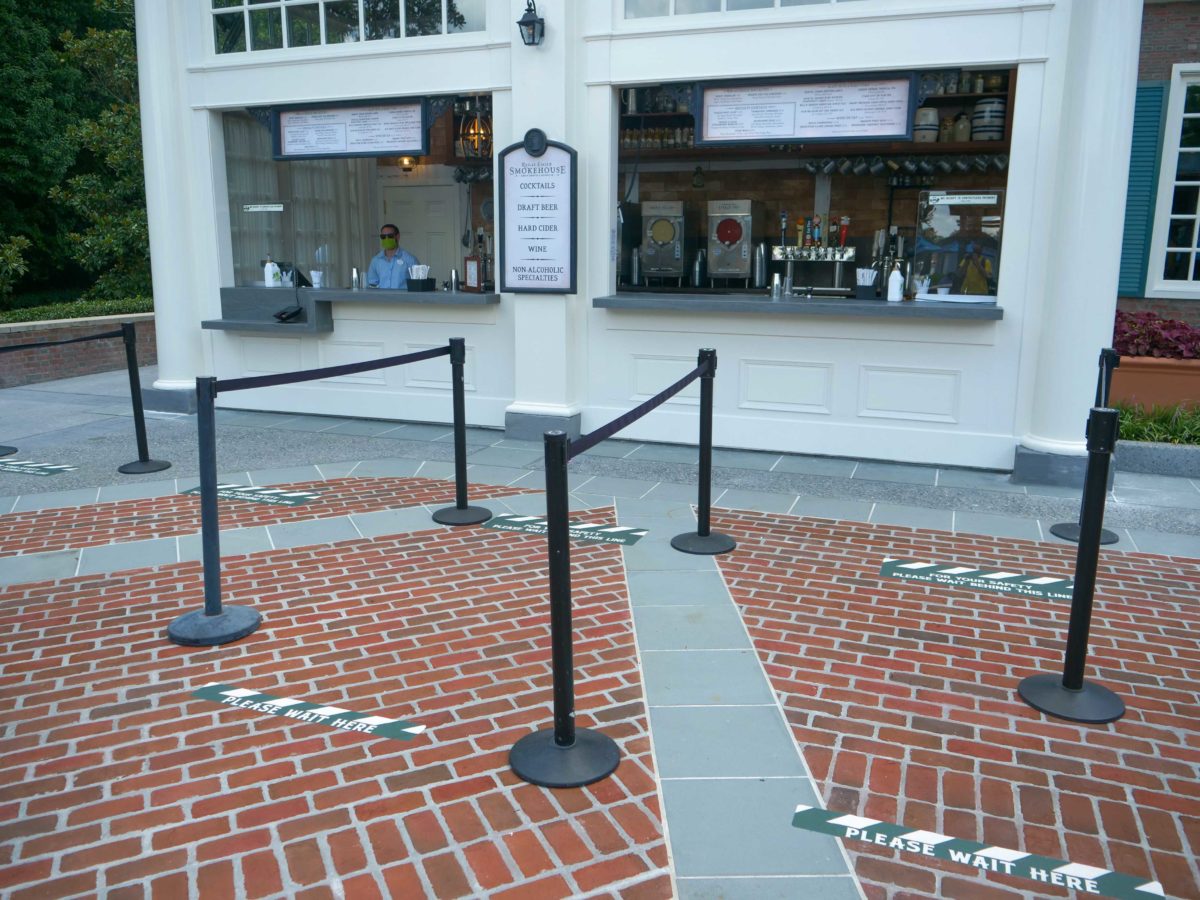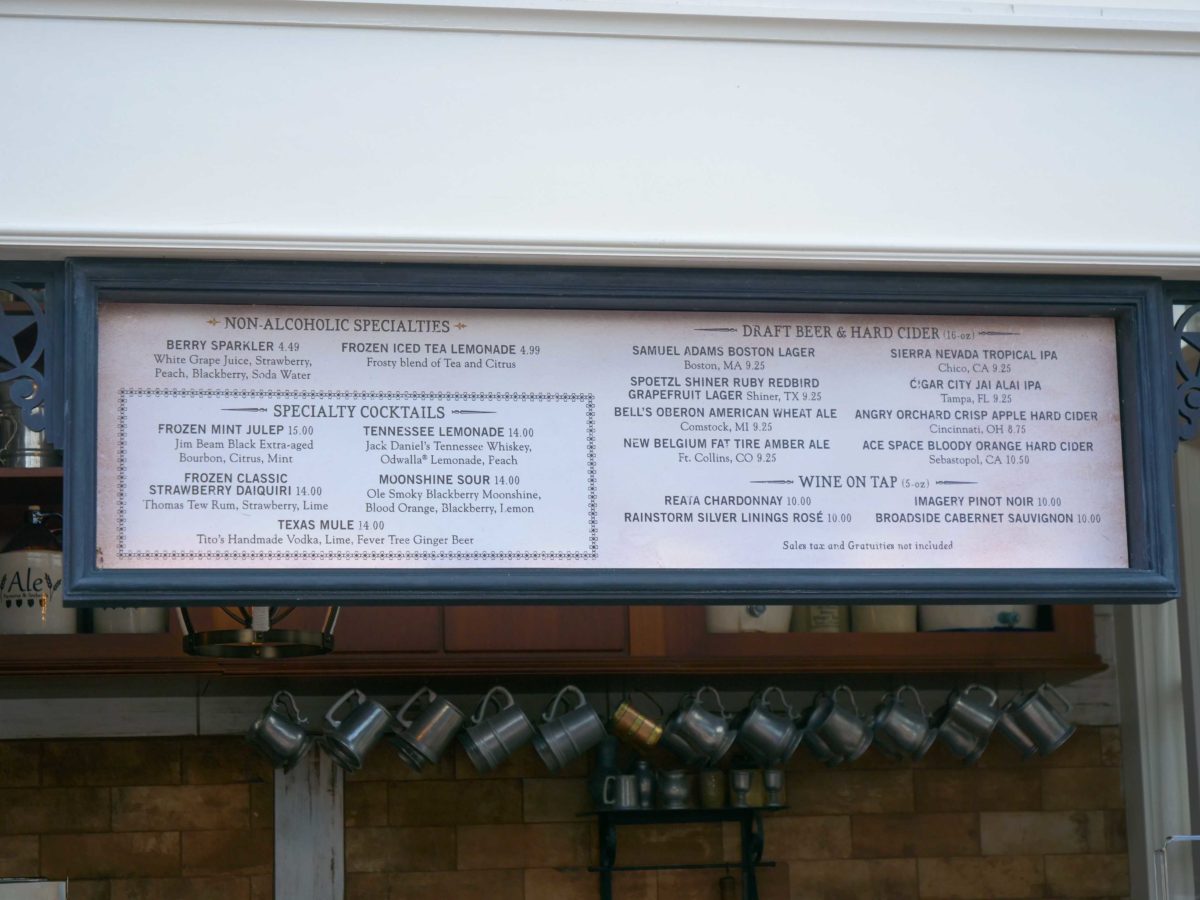 There's no mobile order at the bar, but Plexiglass keeps you safe.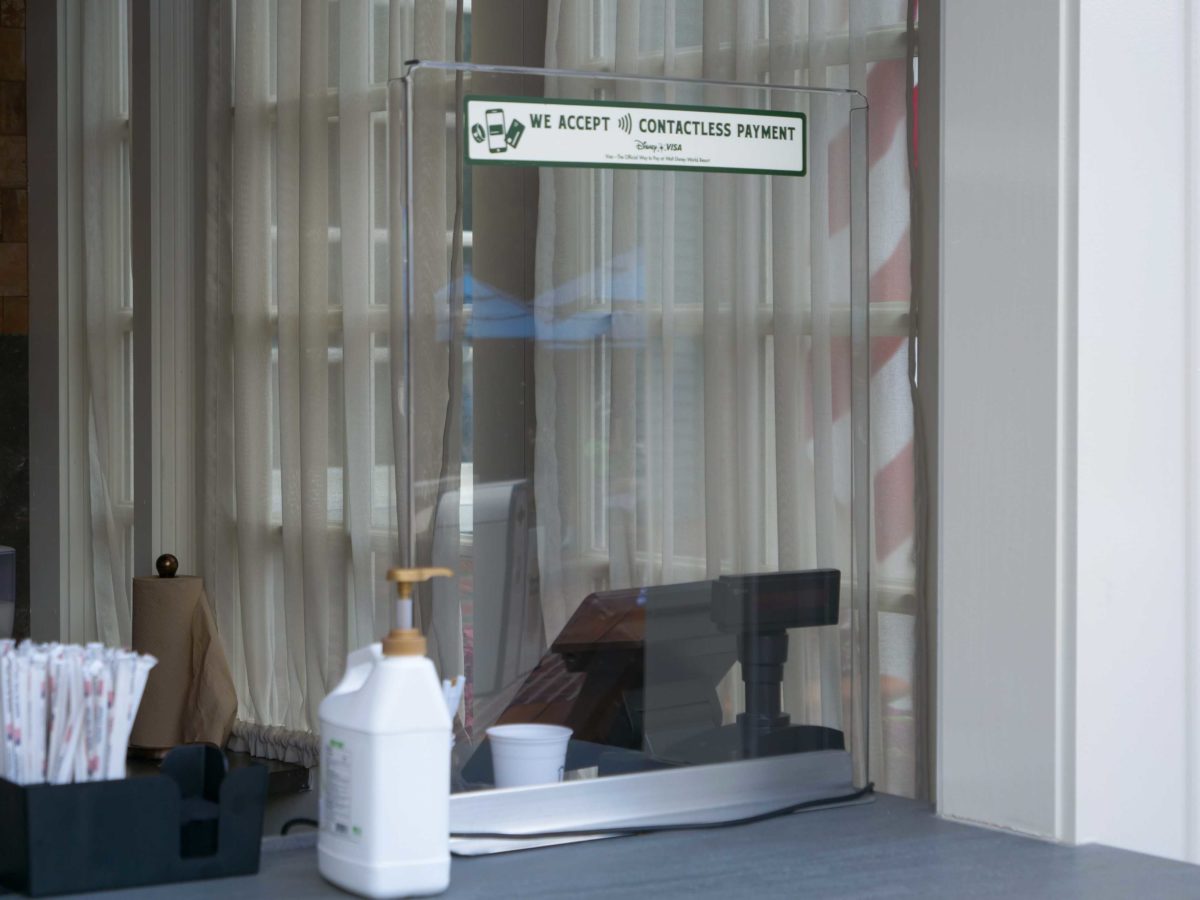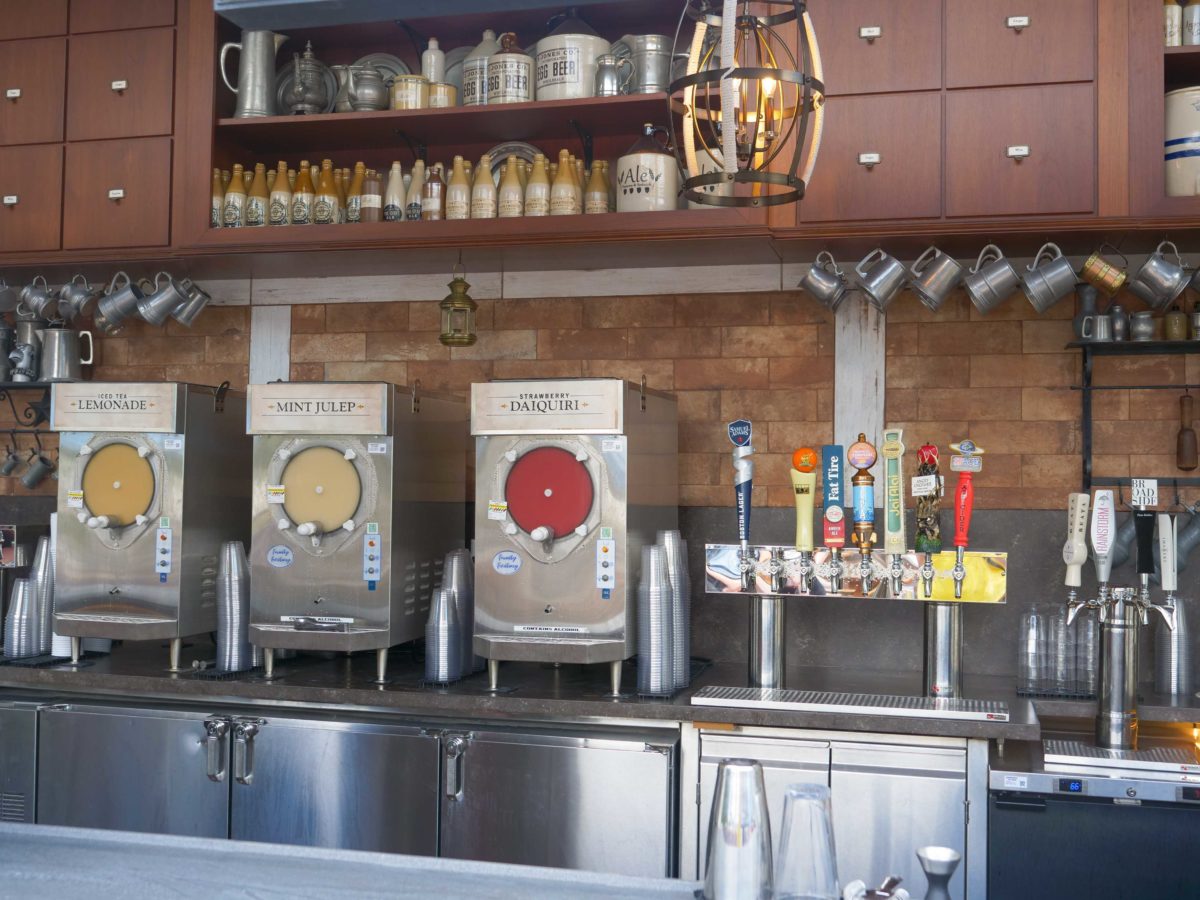 No tables are marked unavailable outside, they are just spread out more—paper towel rolls have been removed here, as well.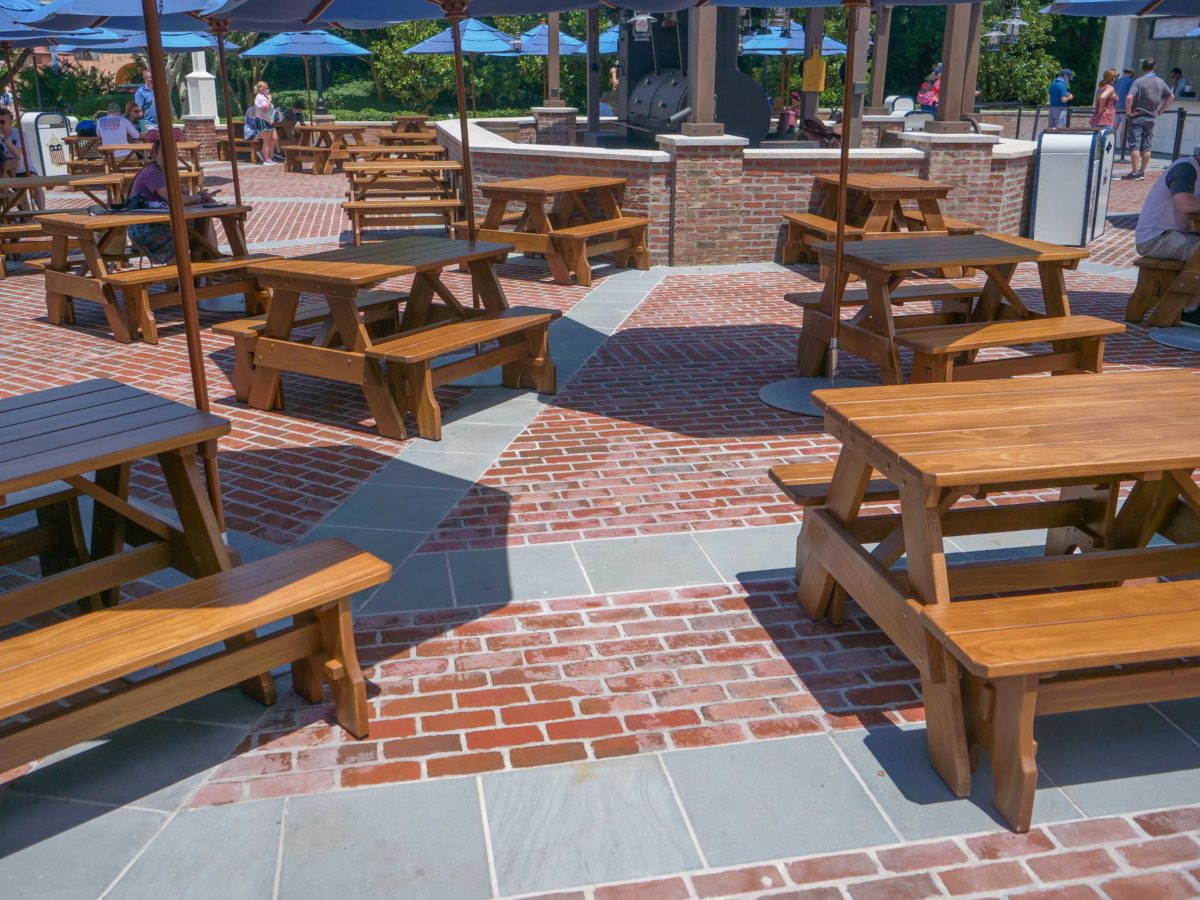 Have you had the chance to visit Regal Eagle Smokehouse? What did you think? Will you be eating here on your next trip to EPCOT? Let us know in the comments!