Heigh ho, heigh ho, it's off to Seven Dwarfs Mine Train we go! We went for a ride during the Magic Kingdom's cast member previews to see what changes have been made to prevent the possible spread of COVID-19.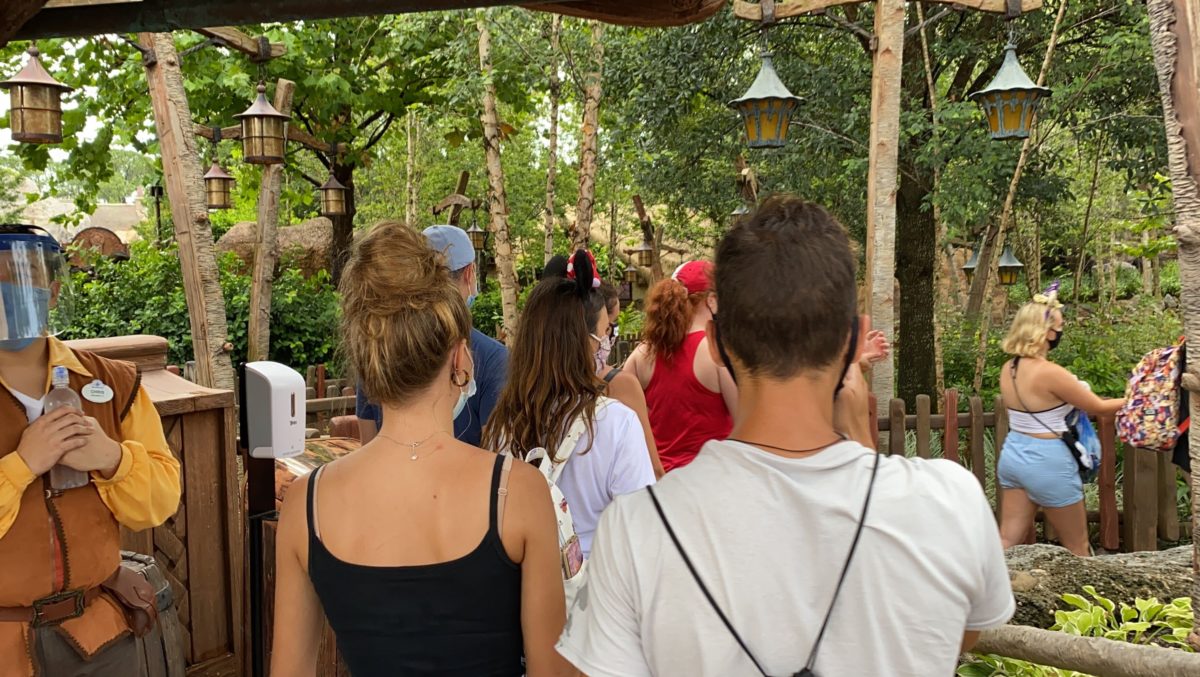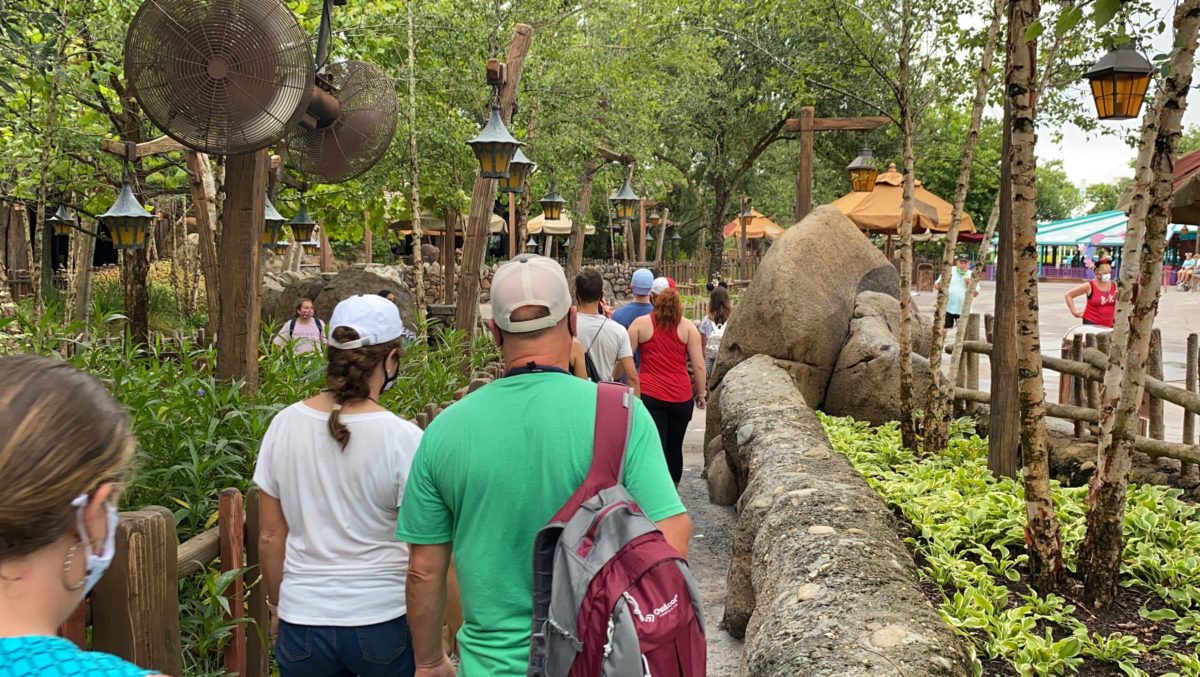 Guests were spaced in accordance with social distancing.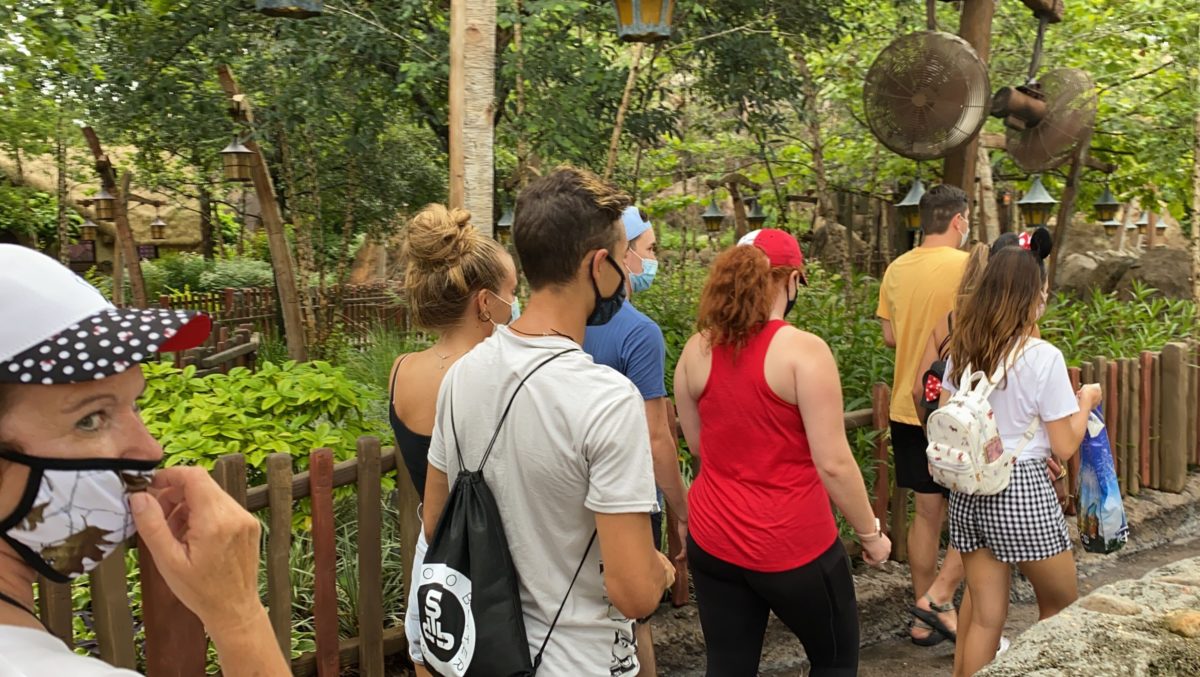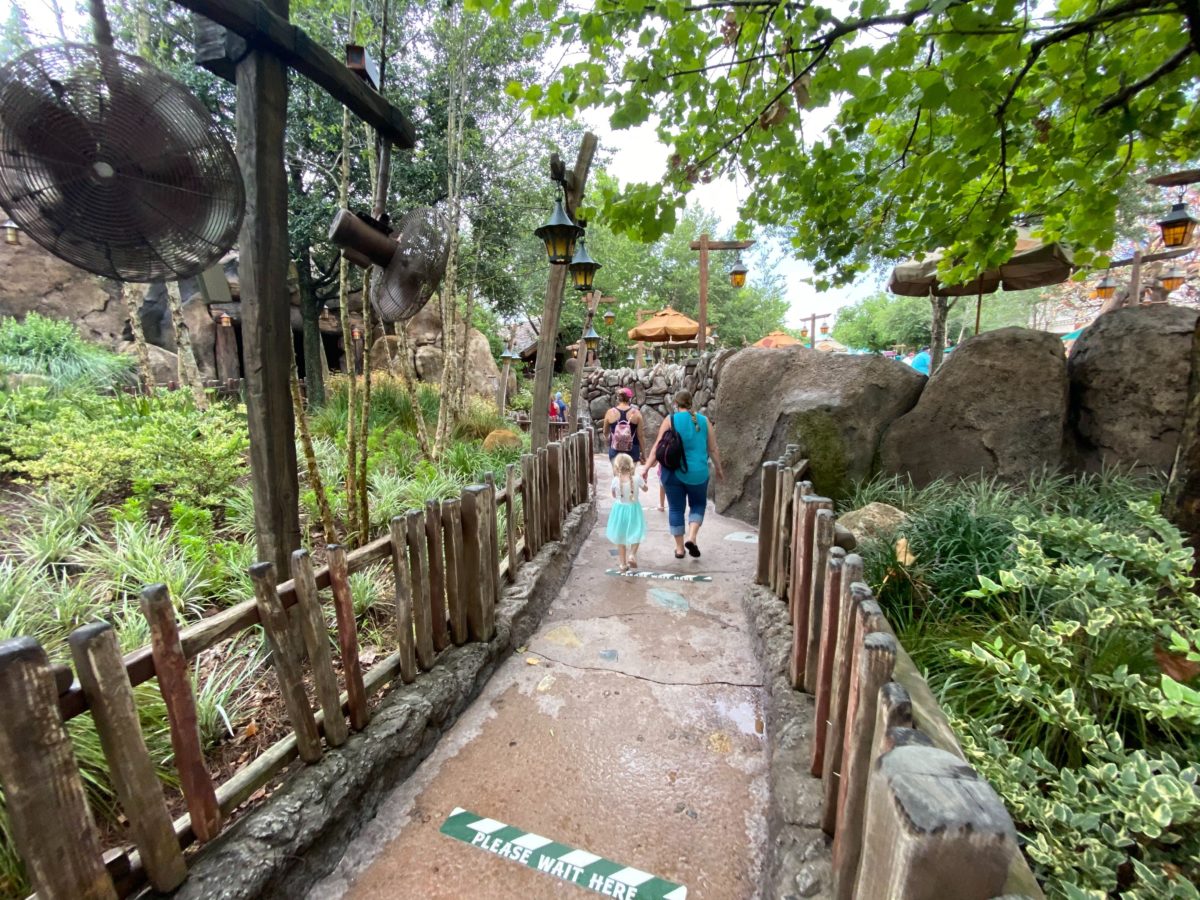 As with most attractions at the Magic Kingdom, distancing markers can be seen in the queue.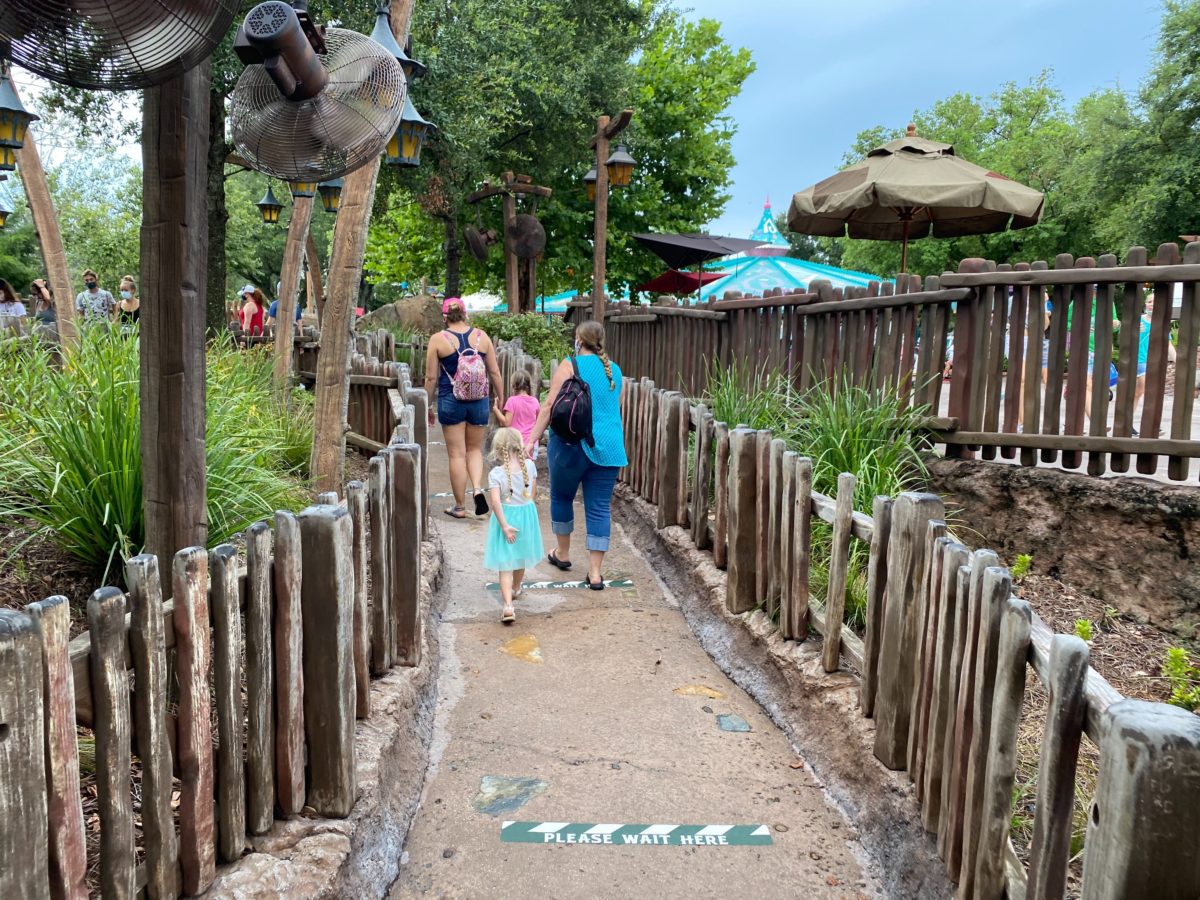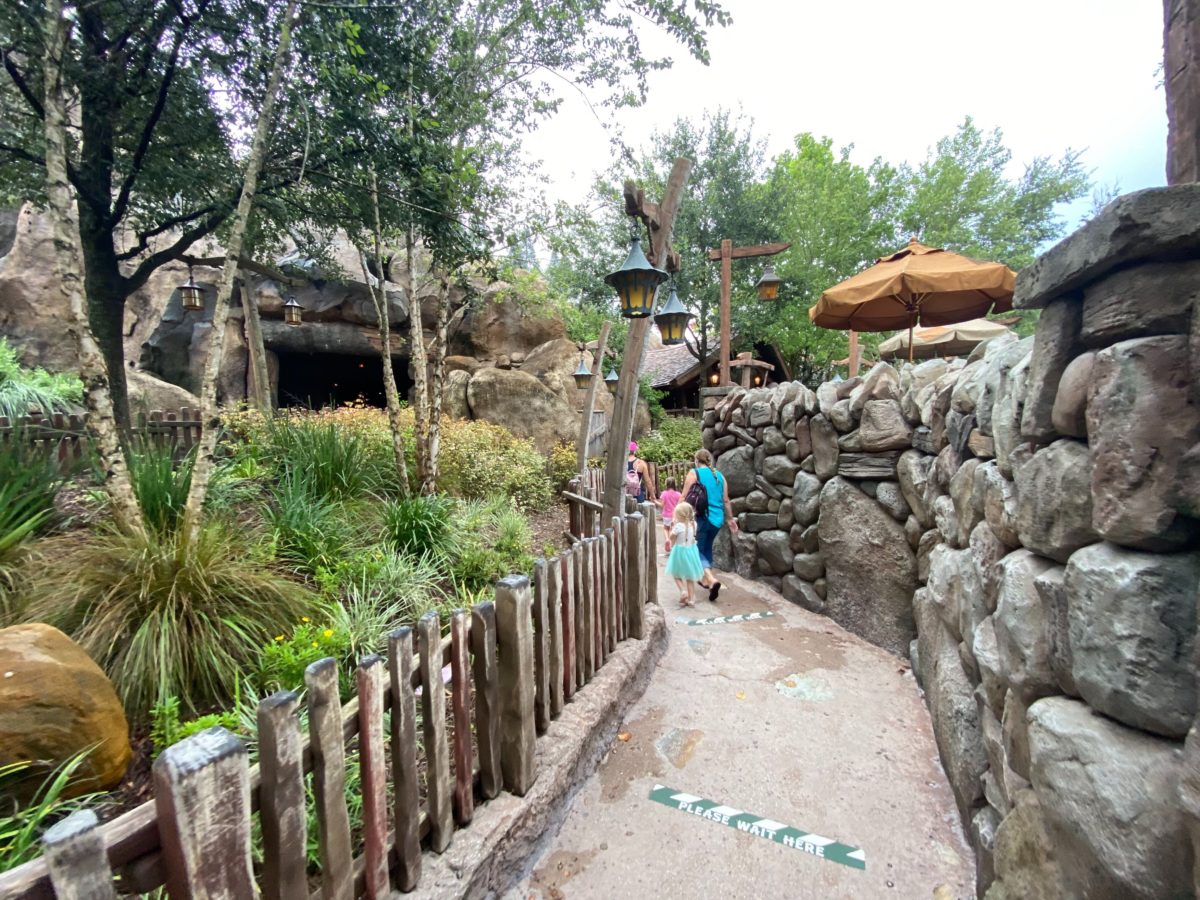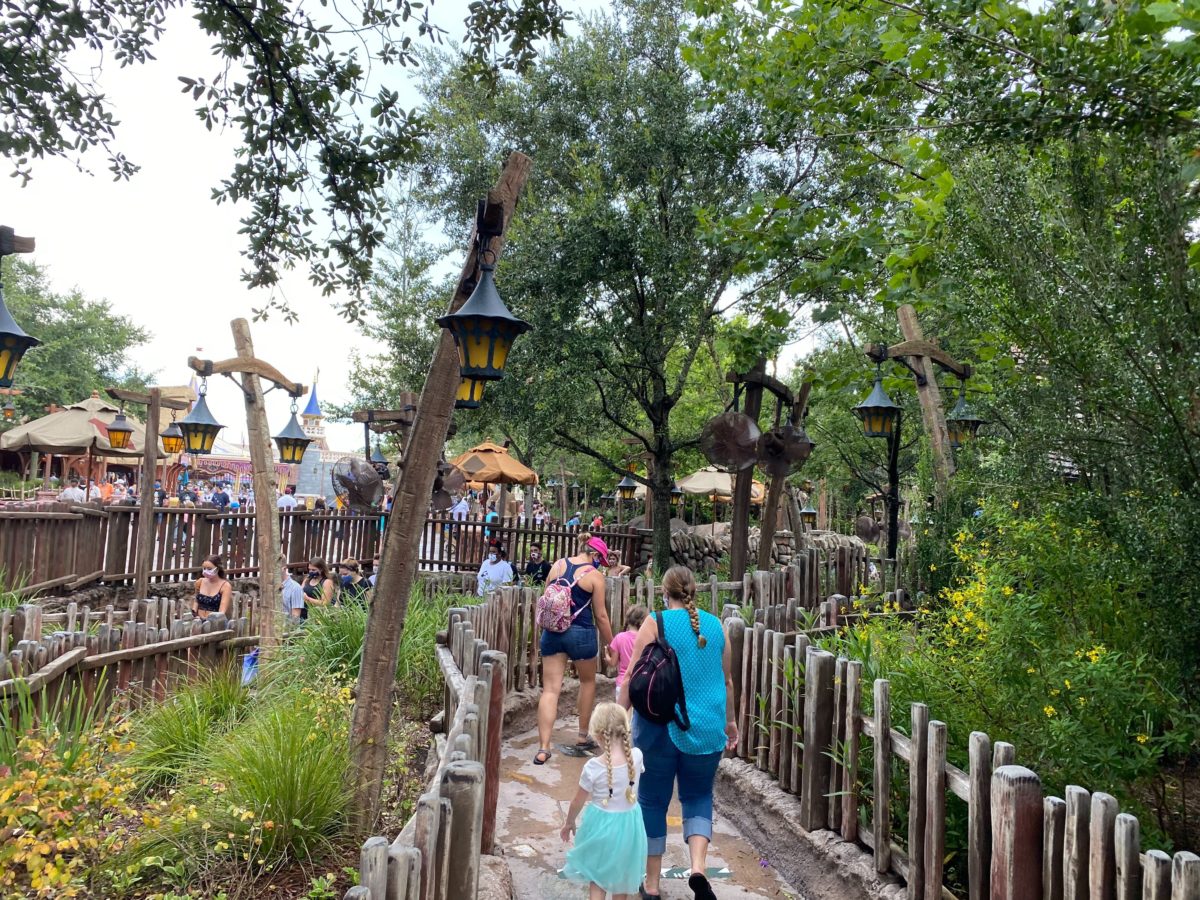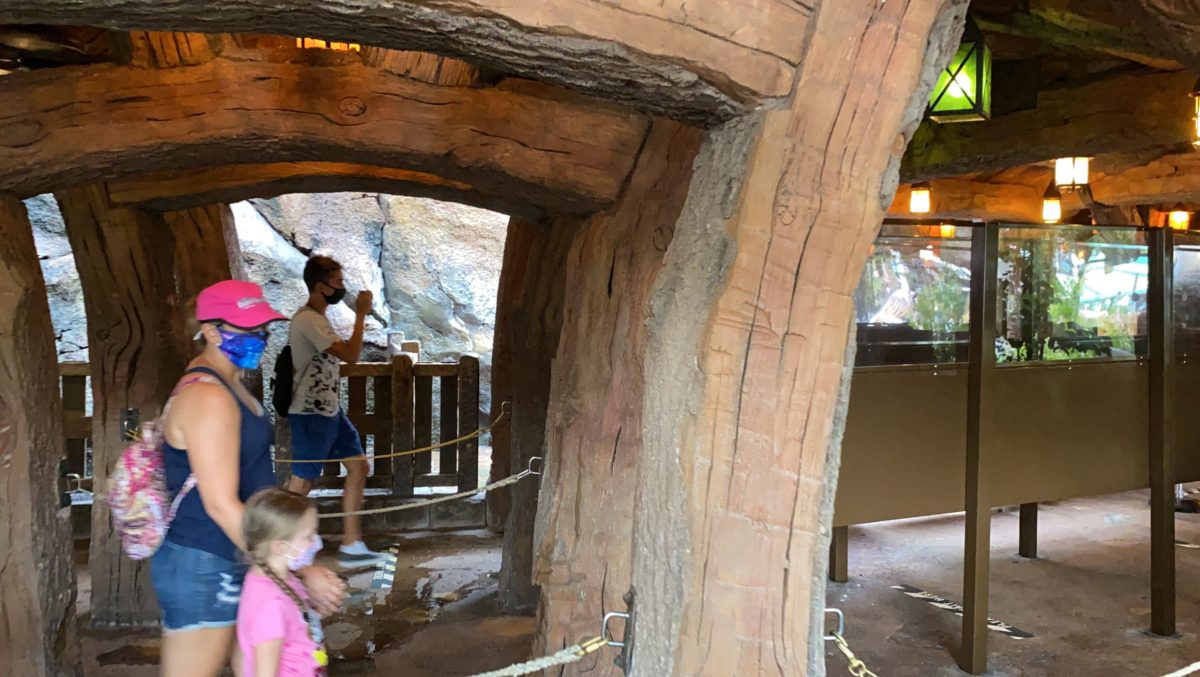 Moving further into the queue, dividers have been installed with Plexiglas windows.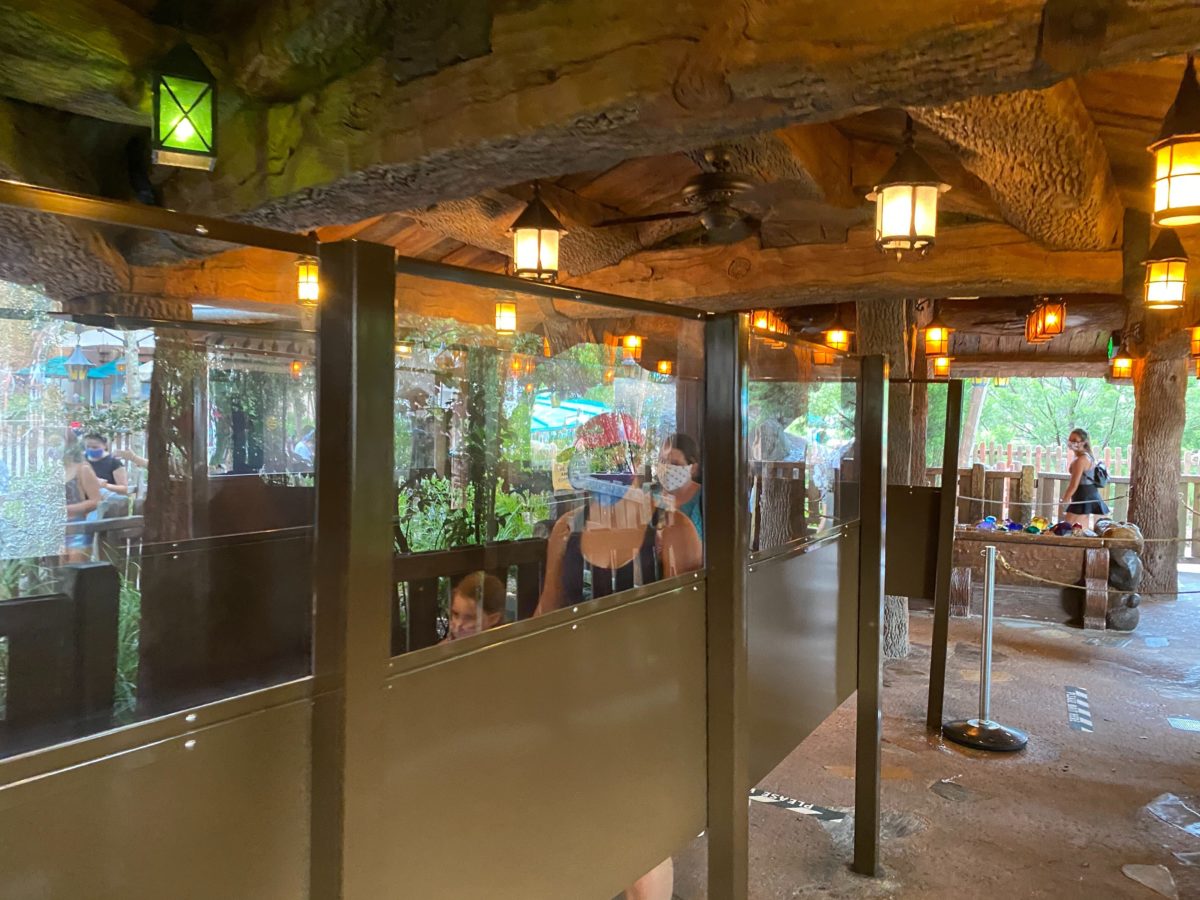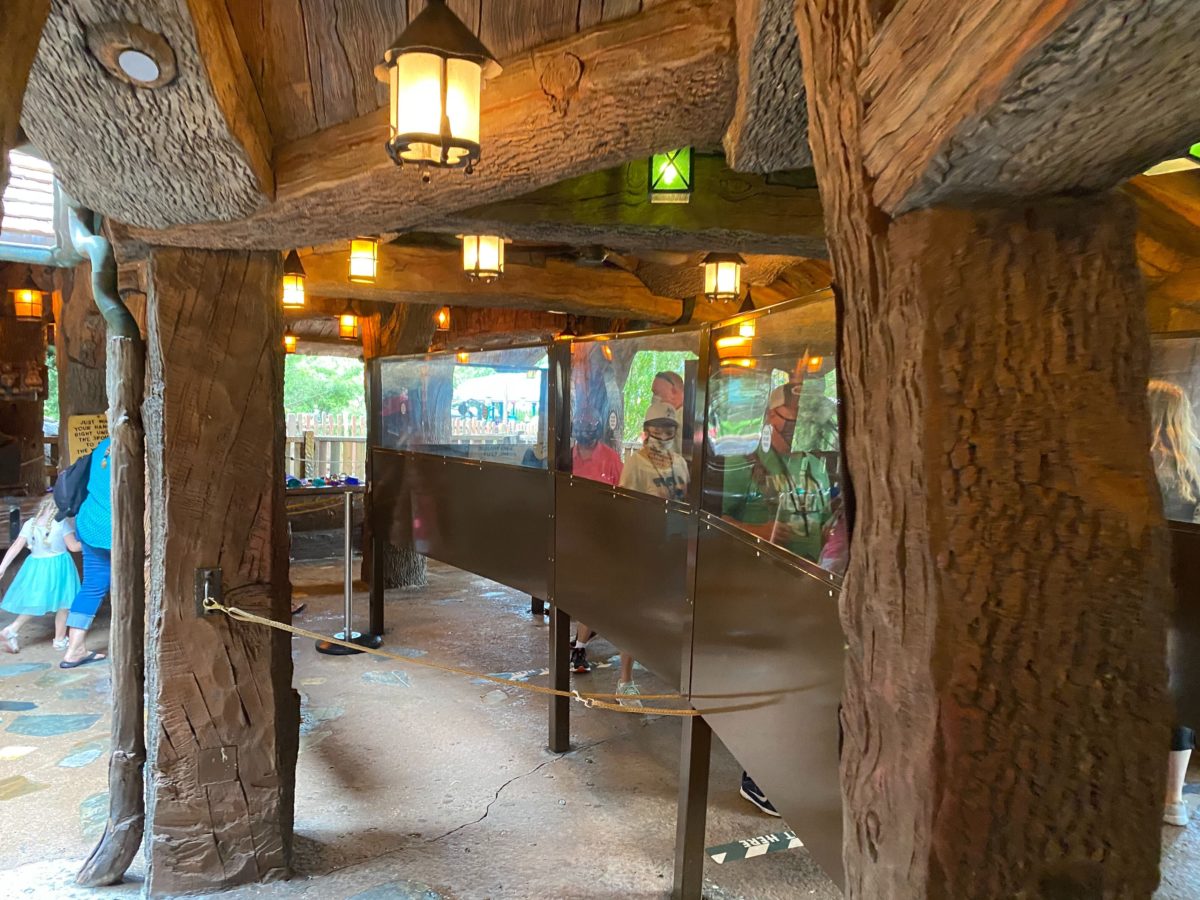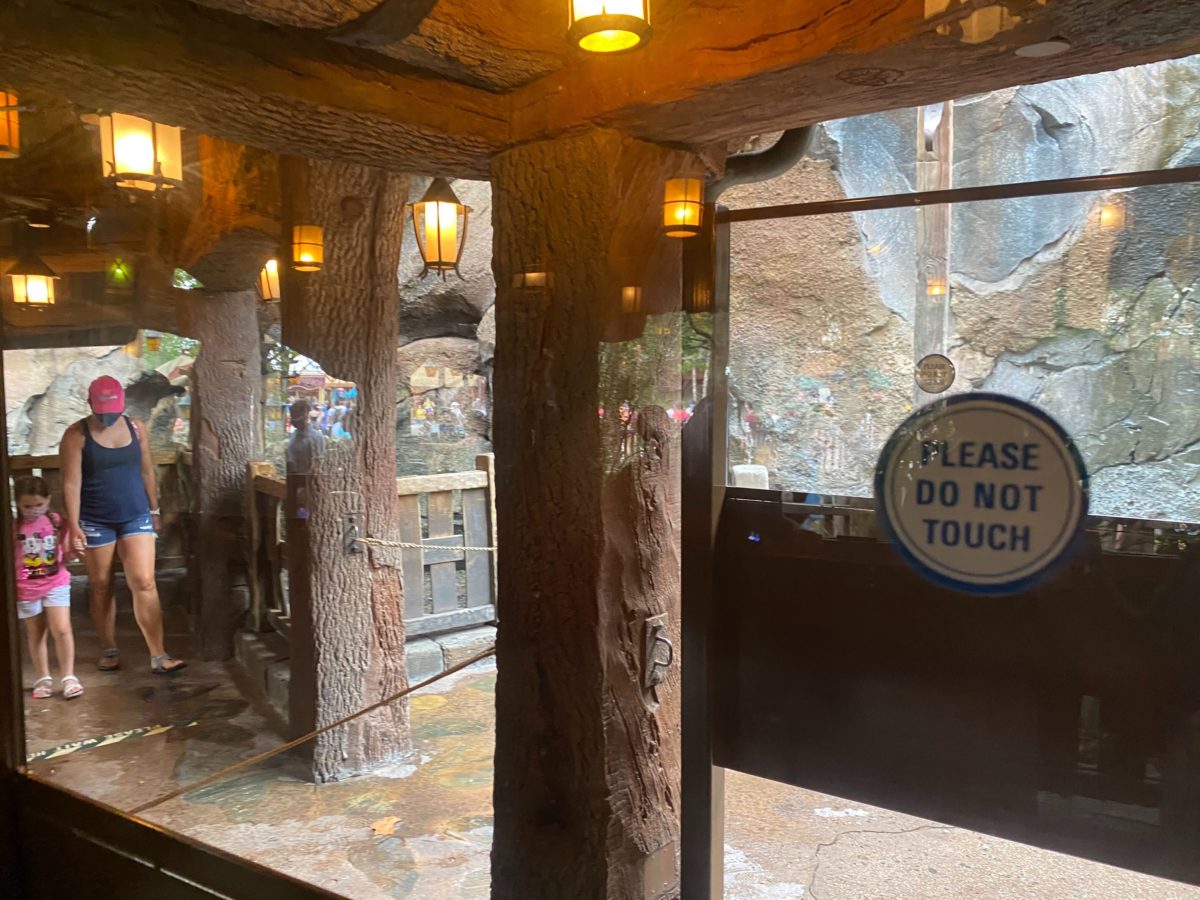 Guests are asked not to touch the dividers, as seen in this signage.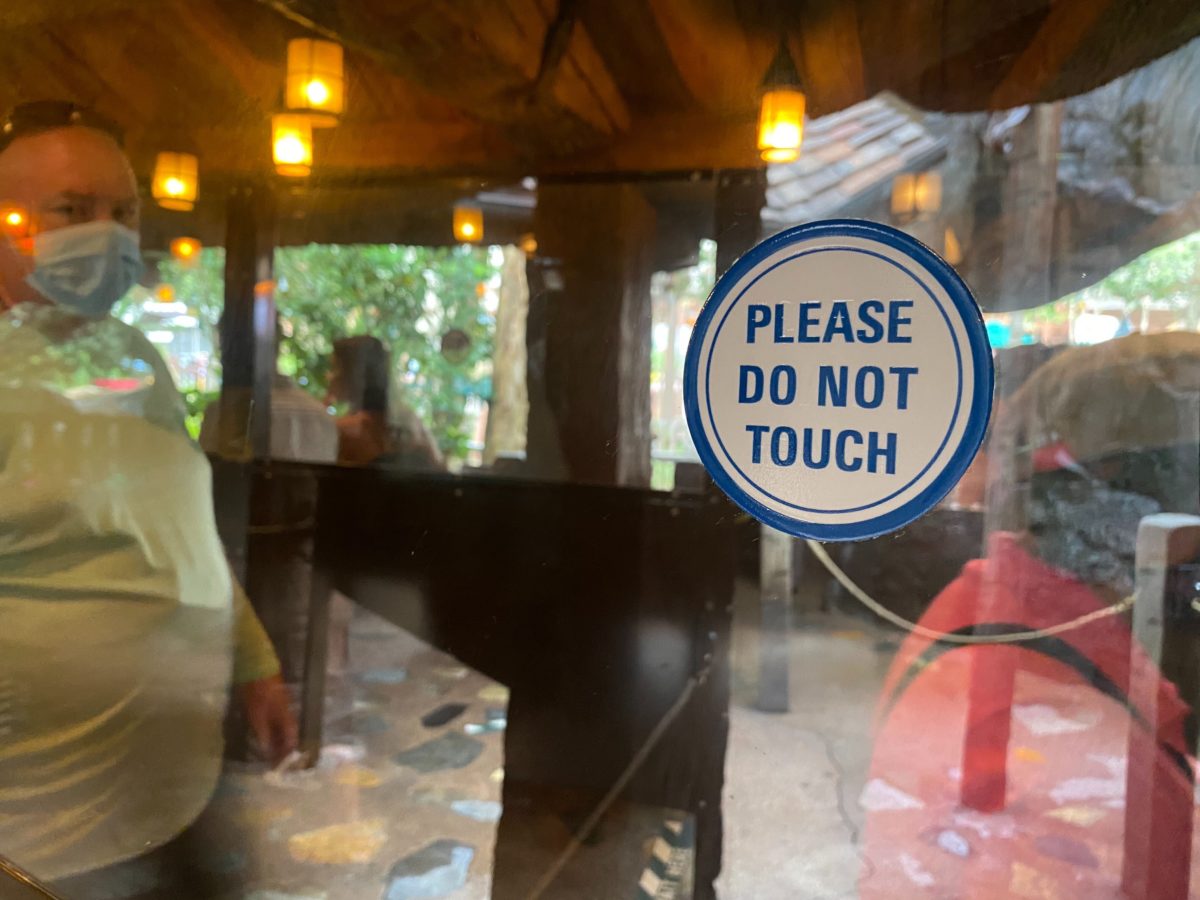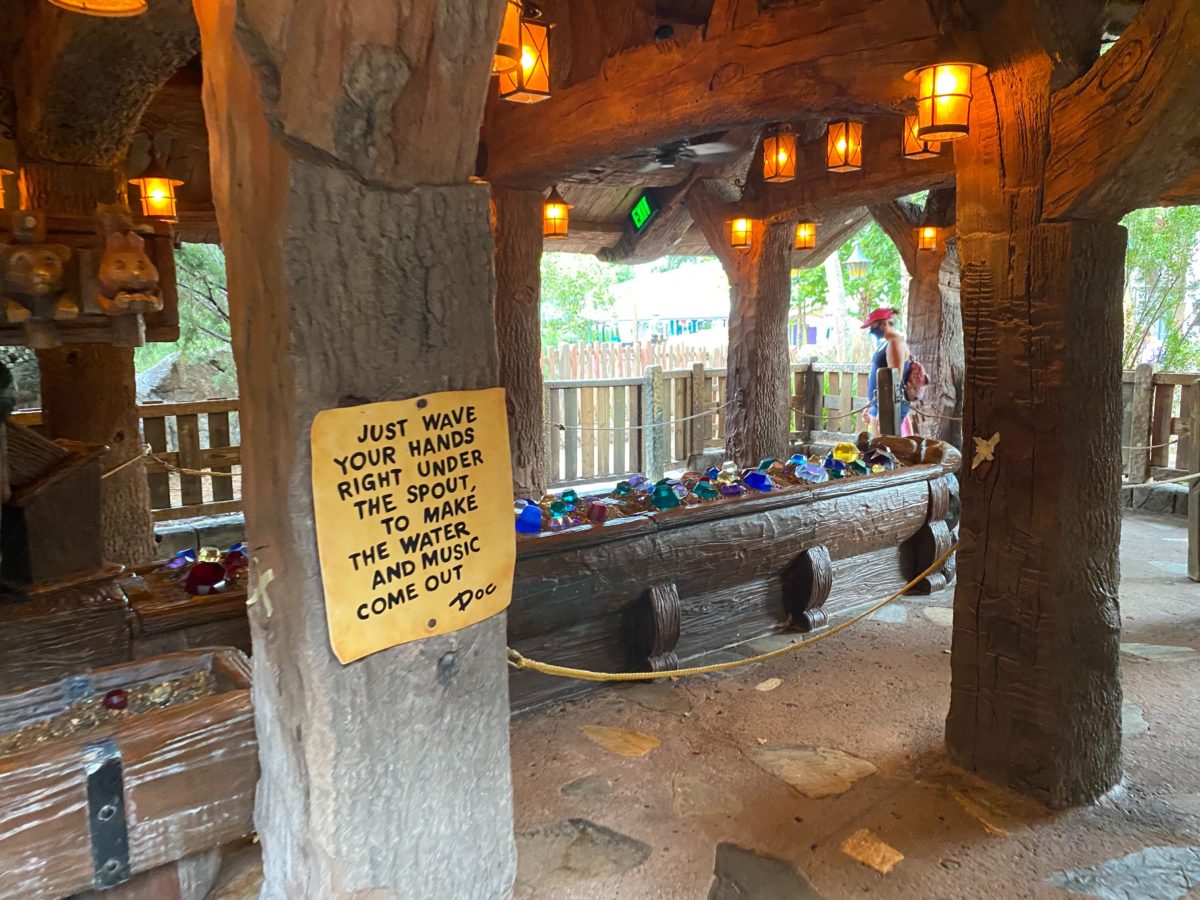 Speaking of not touching, interactive elements in the queue have been roped off. Elsewhere in the park, actual hand washing is strongly encouraged.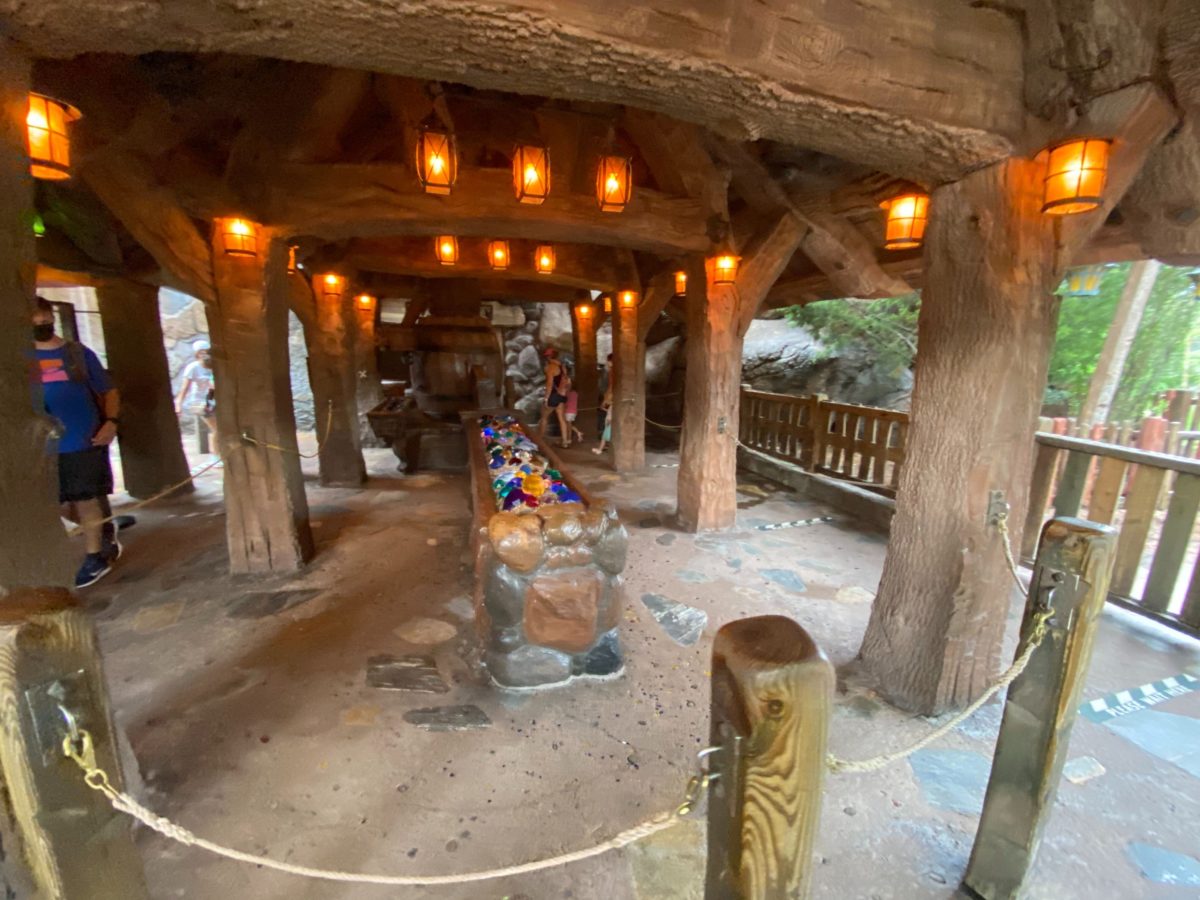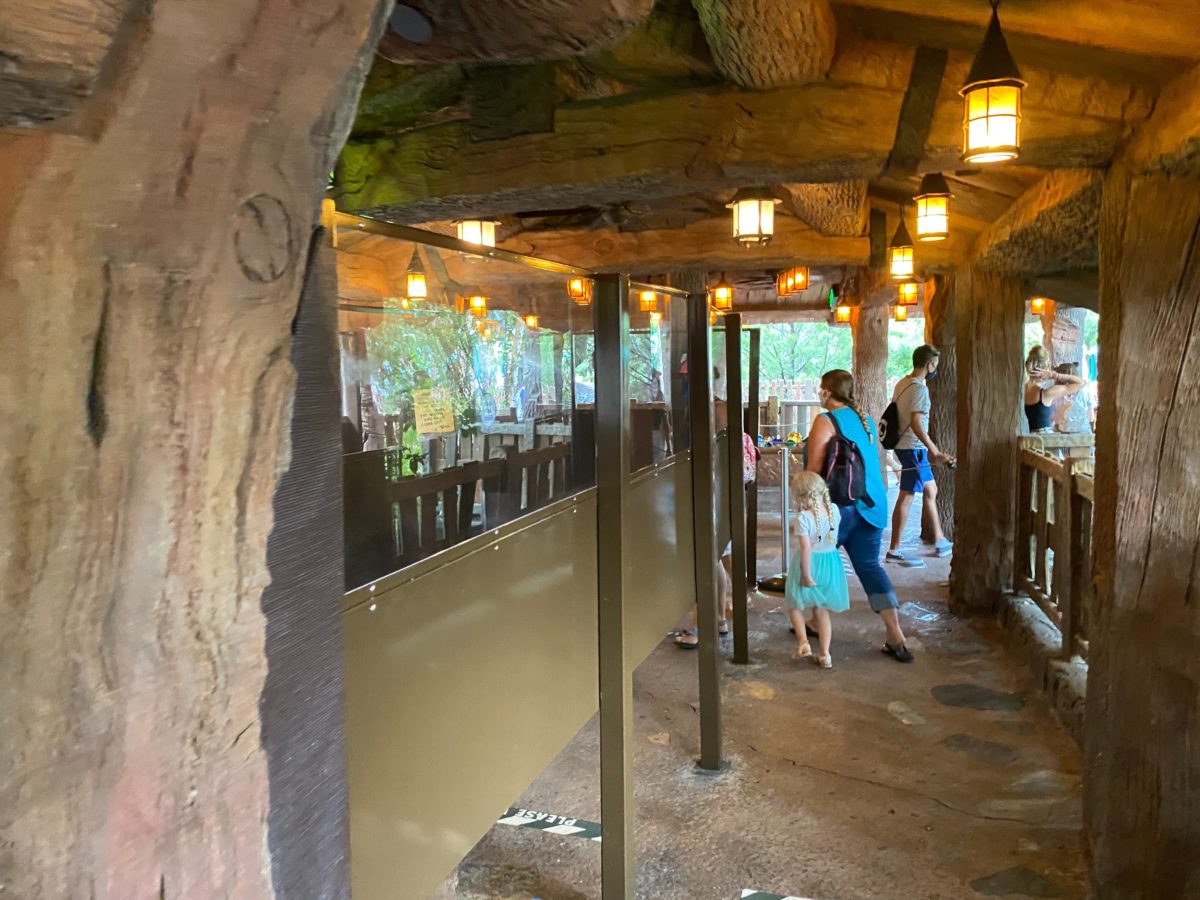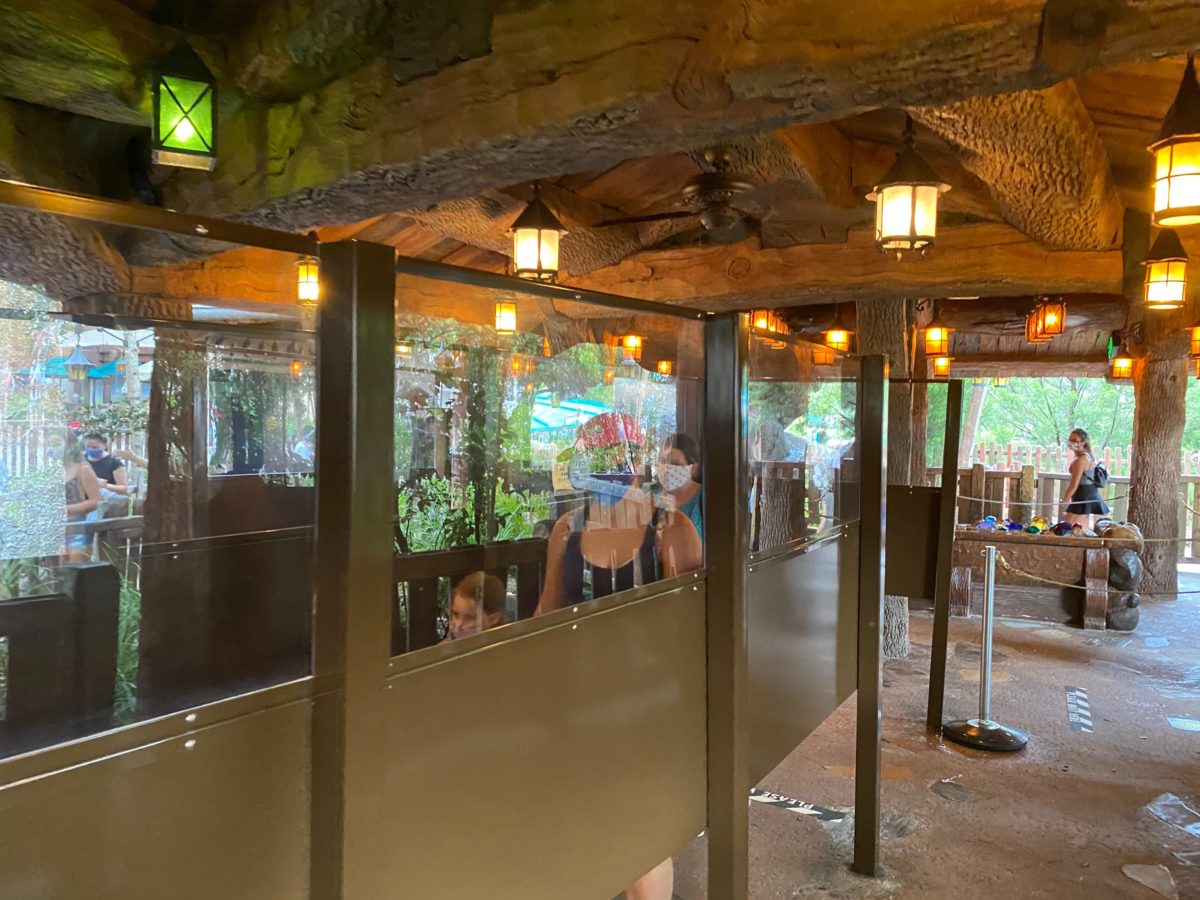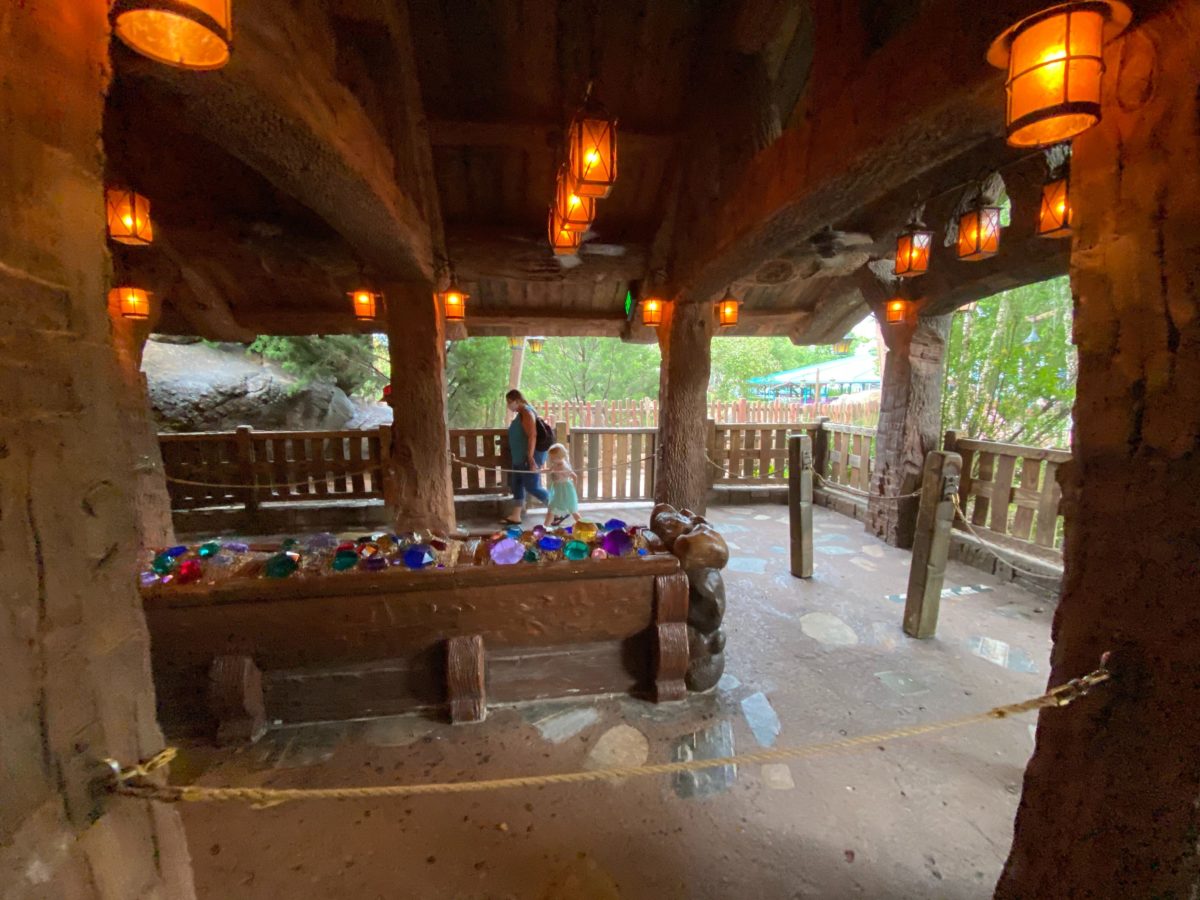 We then head into the "vault," home to the indoor portion of the queue.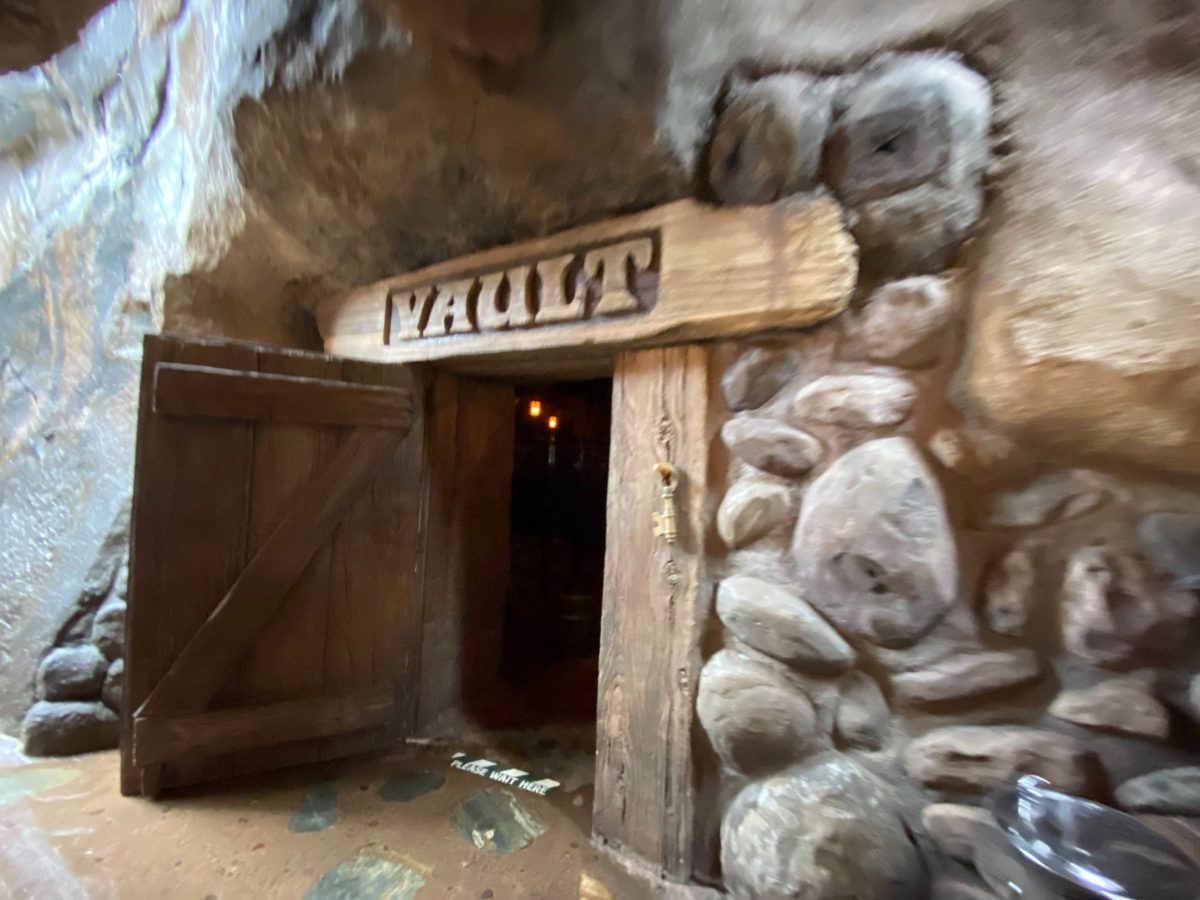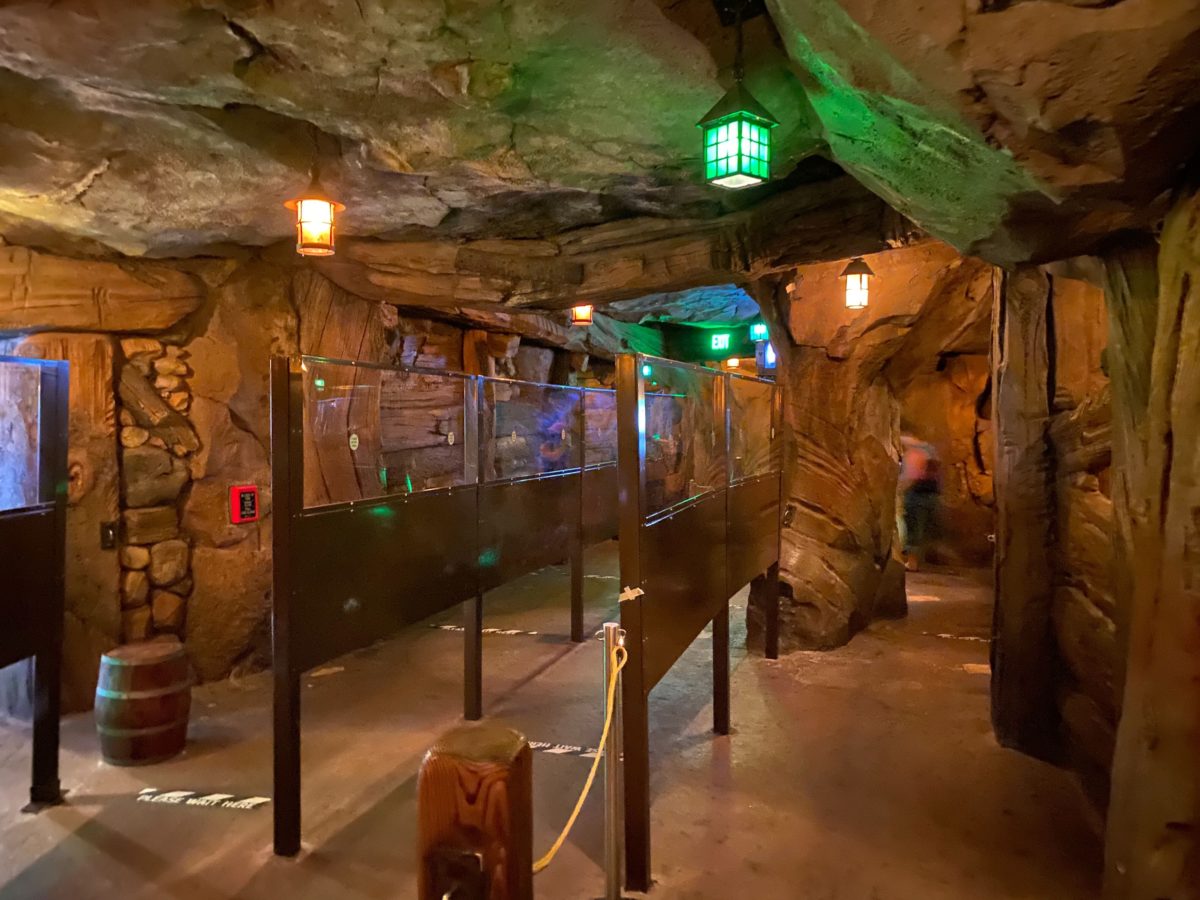 More dividers are found in the indoor switchbacks.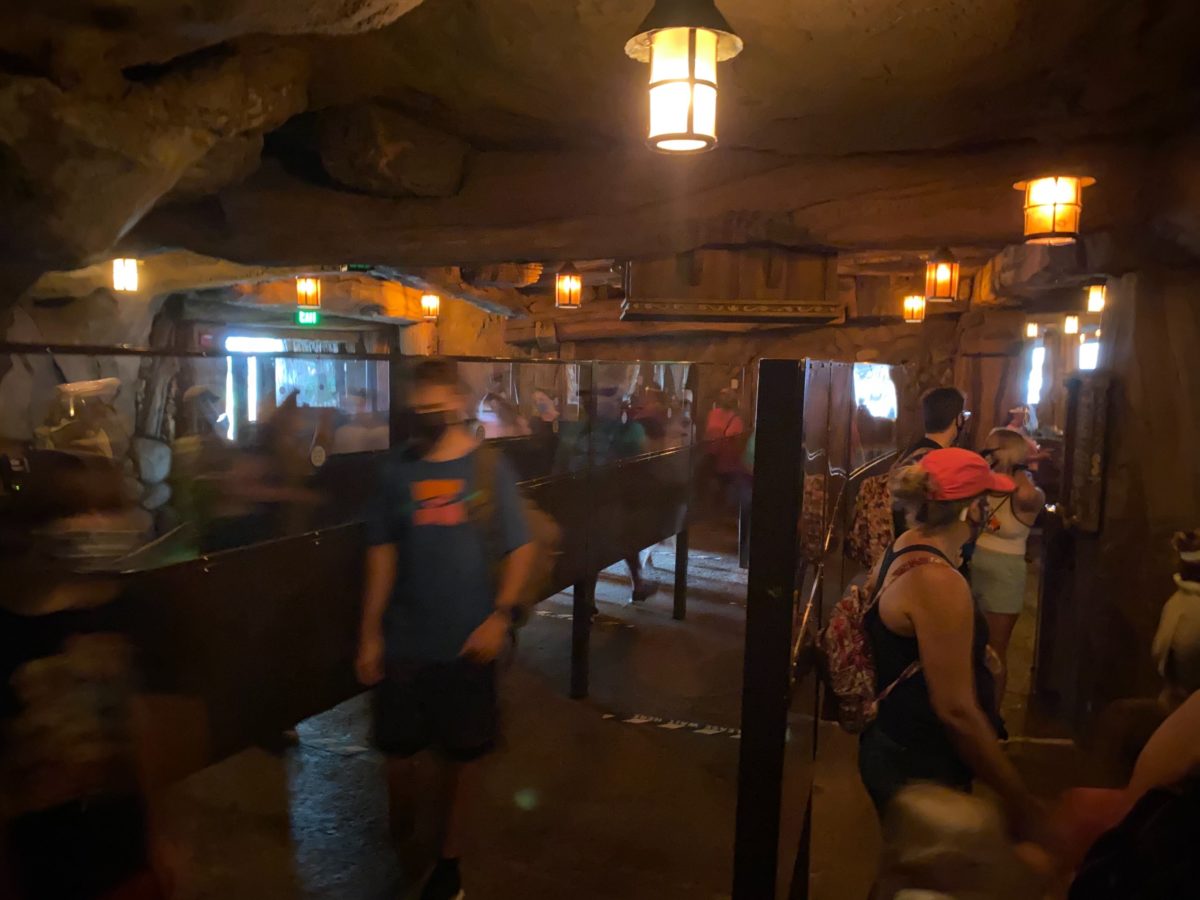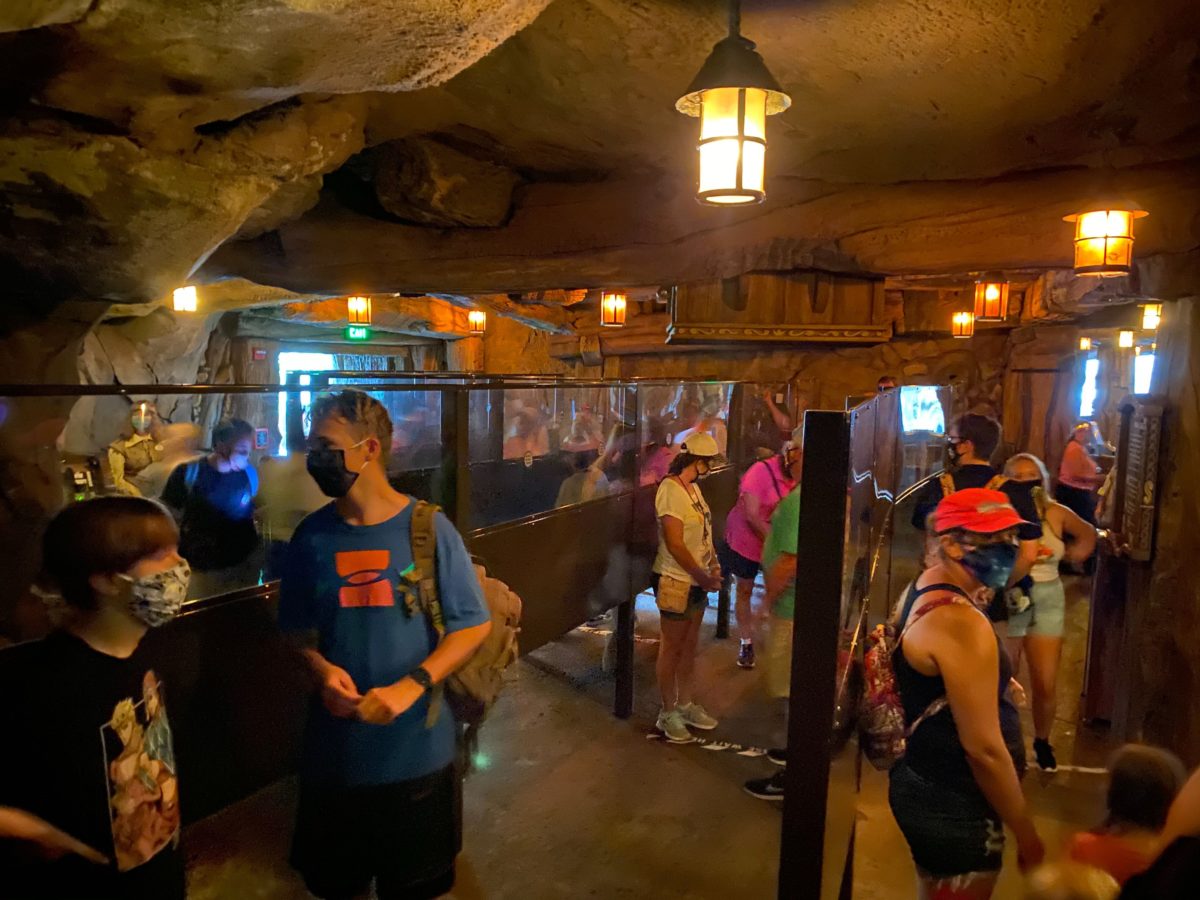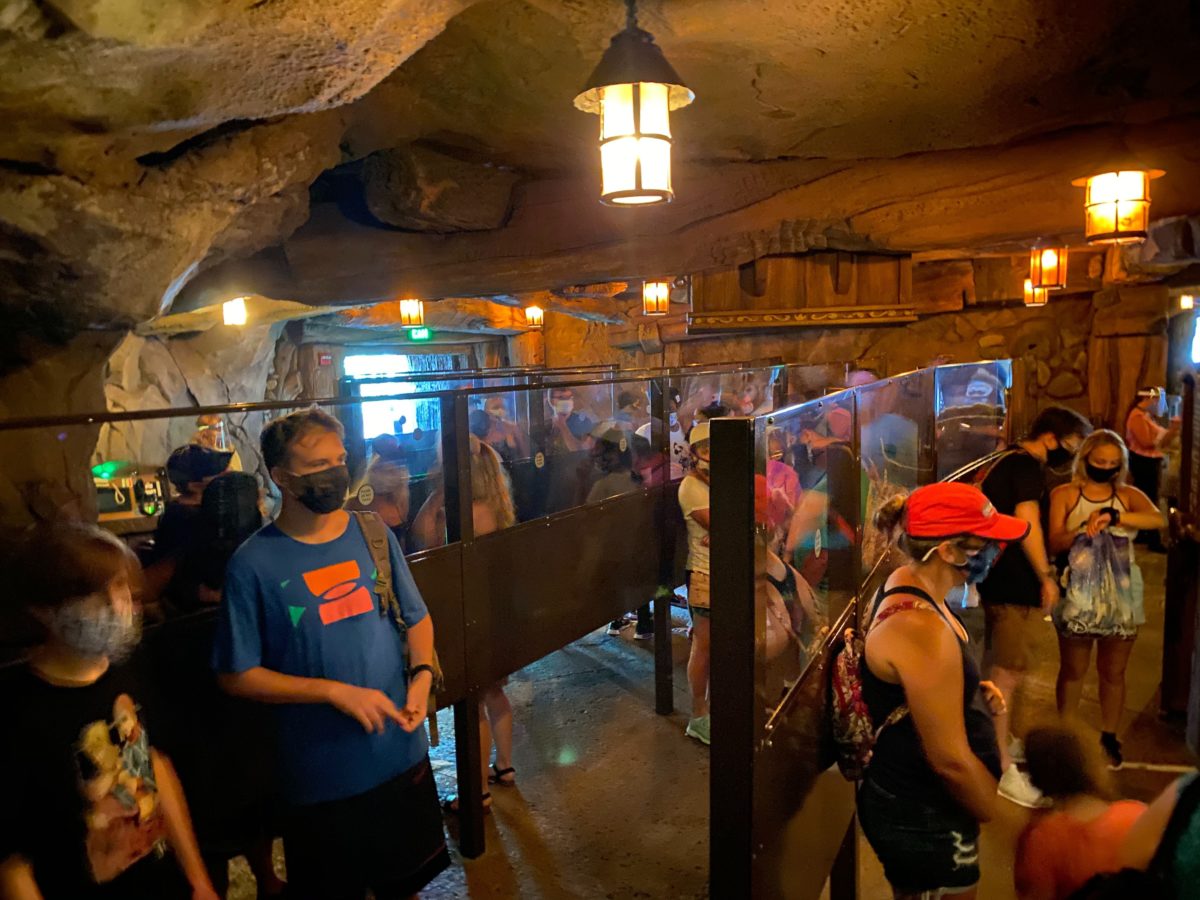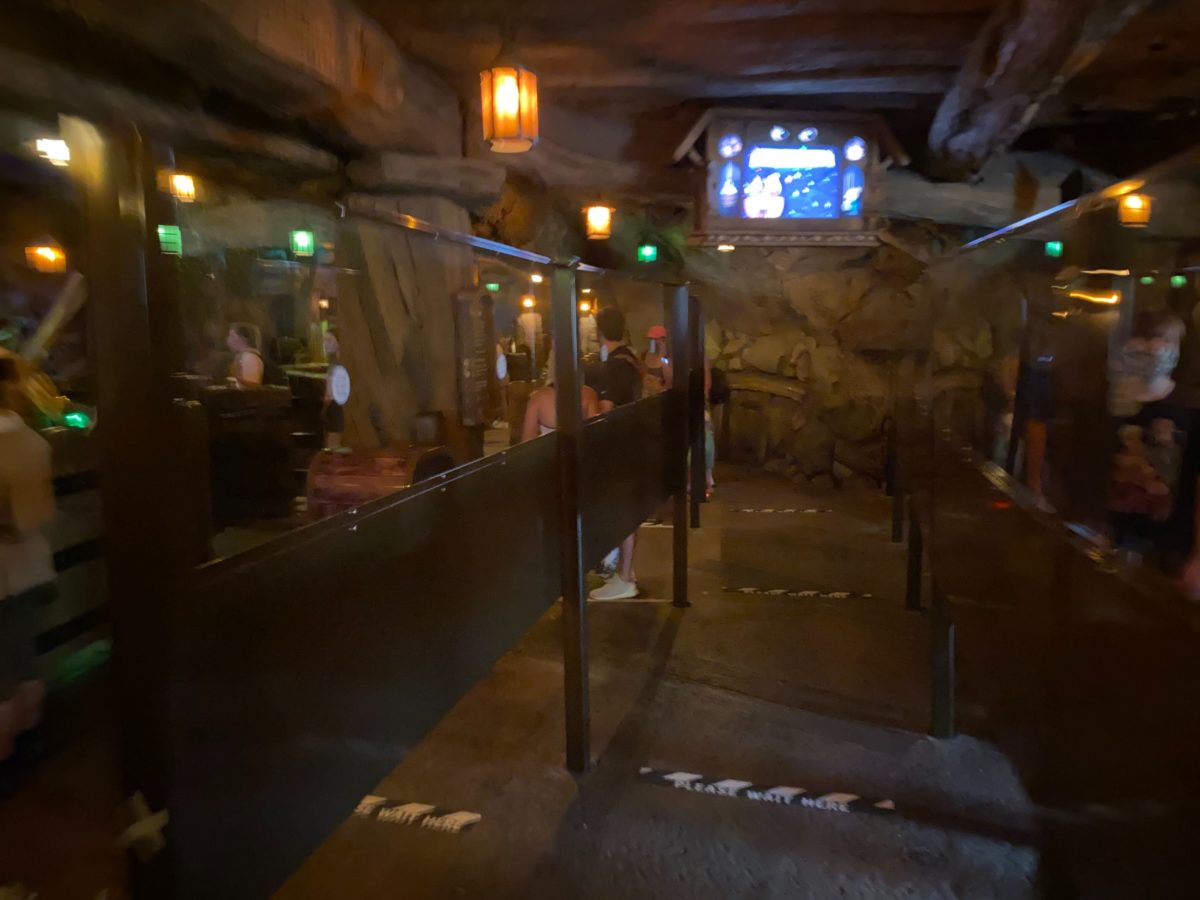 As guests prepare to board, they're surrounded by dividers on both sides.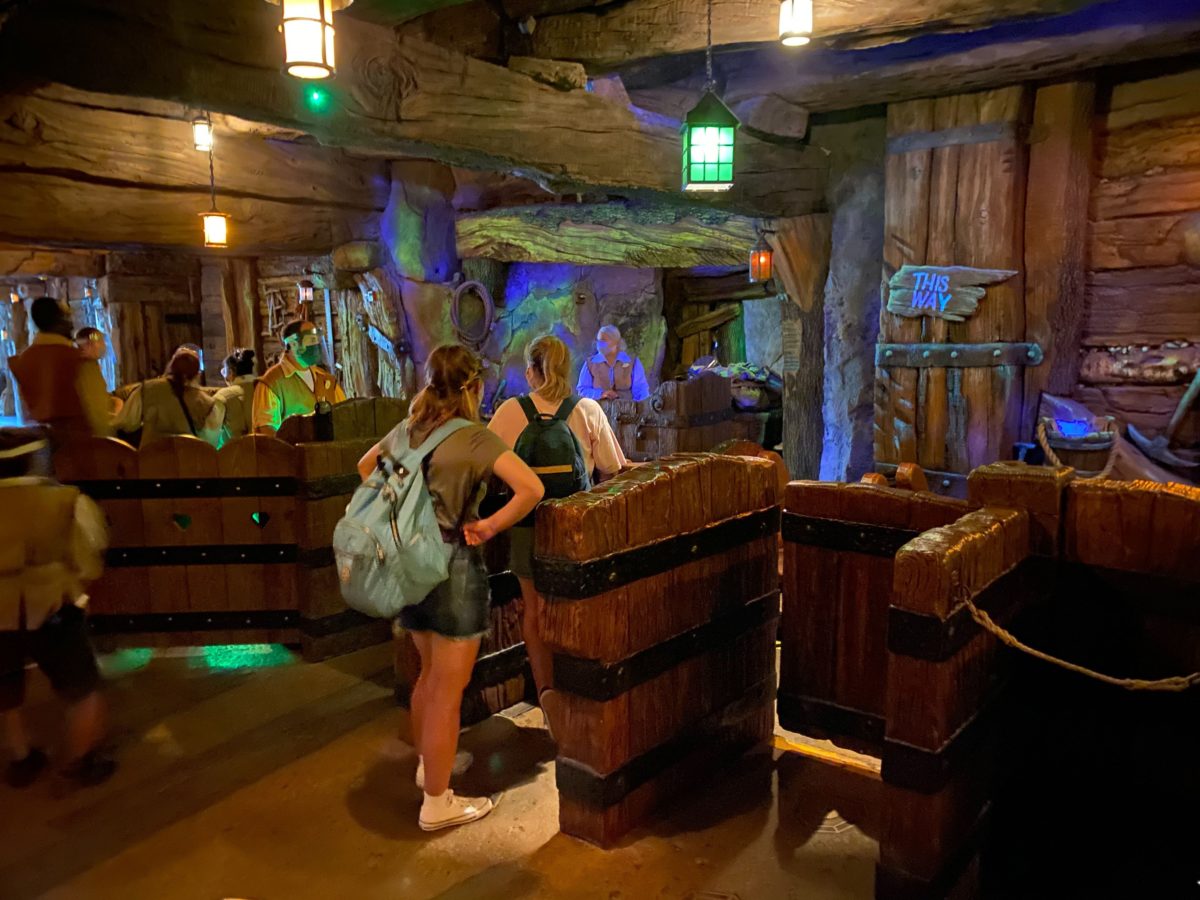 Cast members seem to be loading every other row for distancing purposes.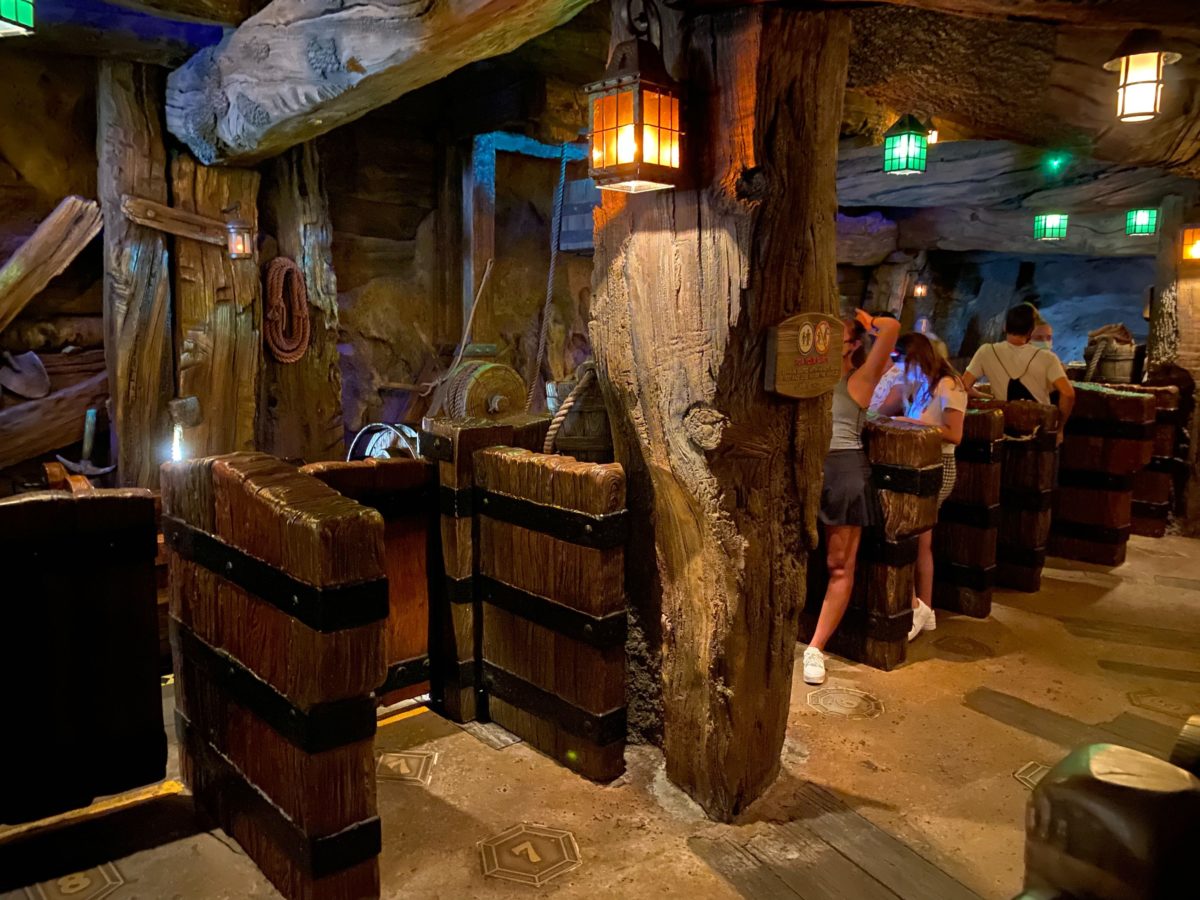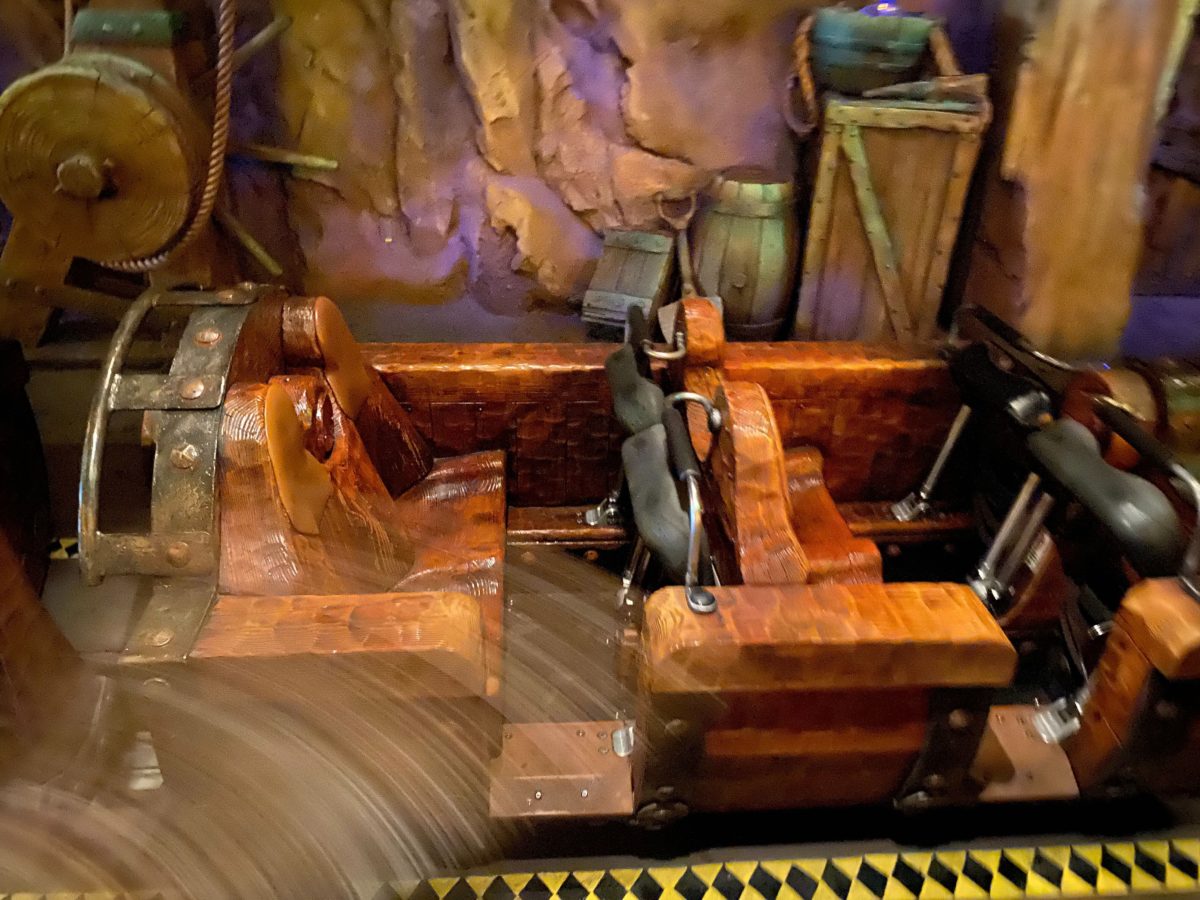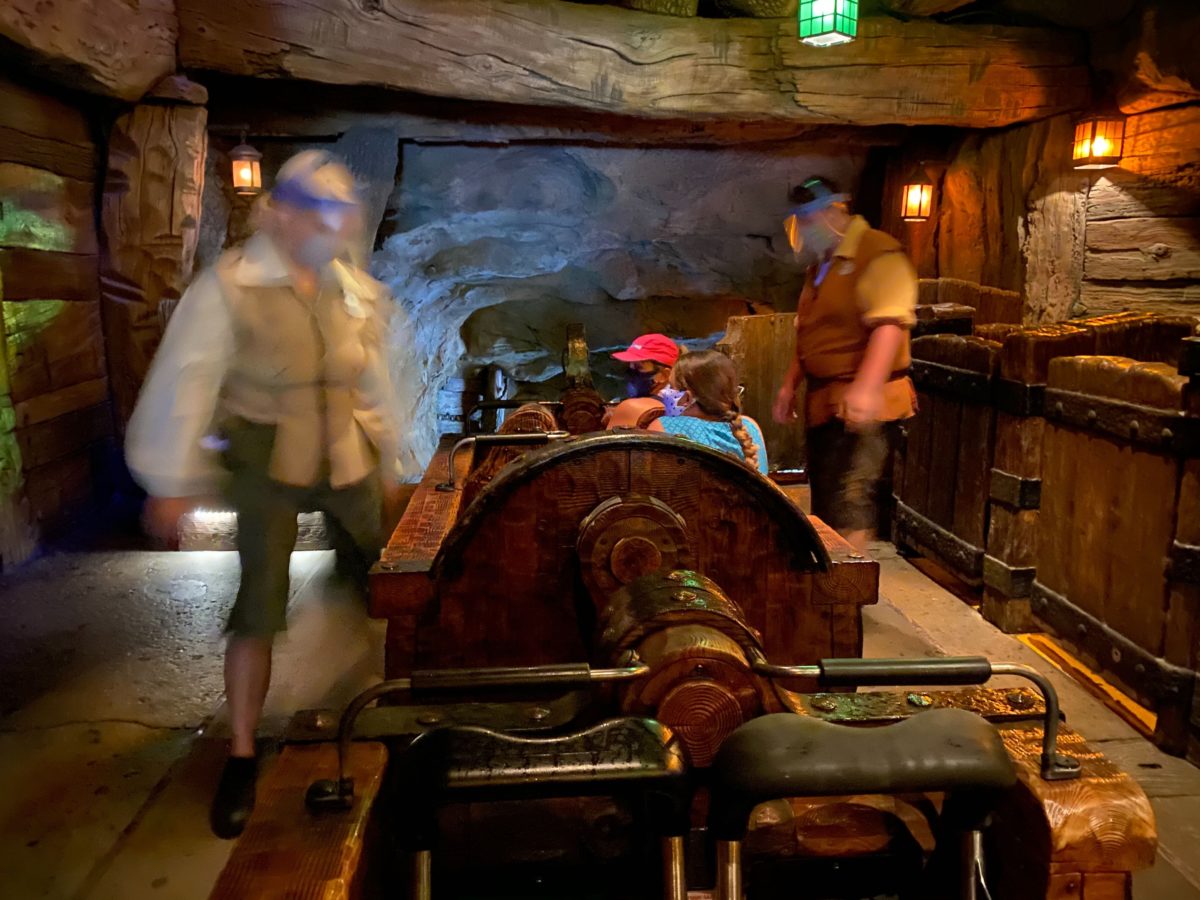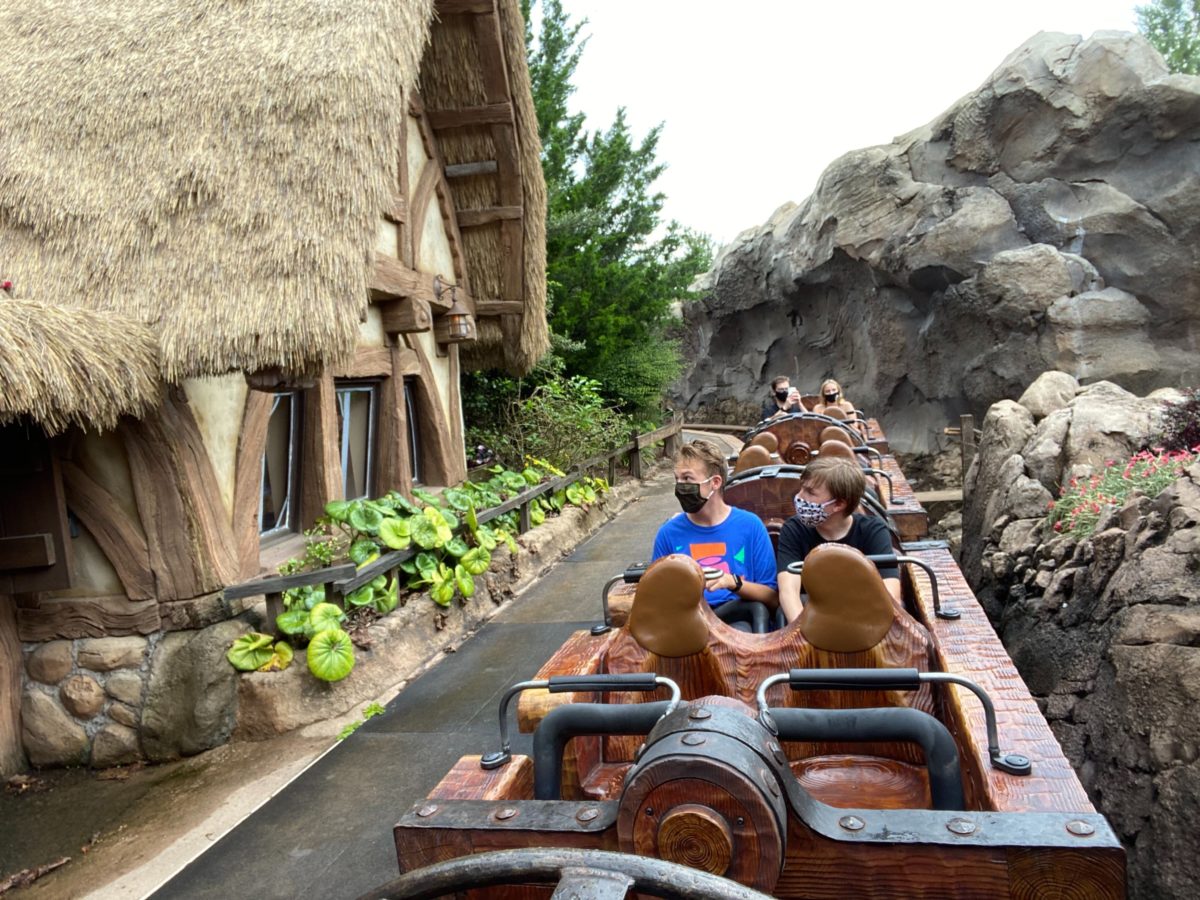 Even with these changes, the ride itself remains as thrilling as ever!