This post may contain affiliate links; please read the disclosure for more information.
It may be hard to find Splash Mountain merchandise at the Magic Kingdom following the announcement that the attraction is closing, but thankfully, there's still one thing that's very much in stock: Pressed Pennies!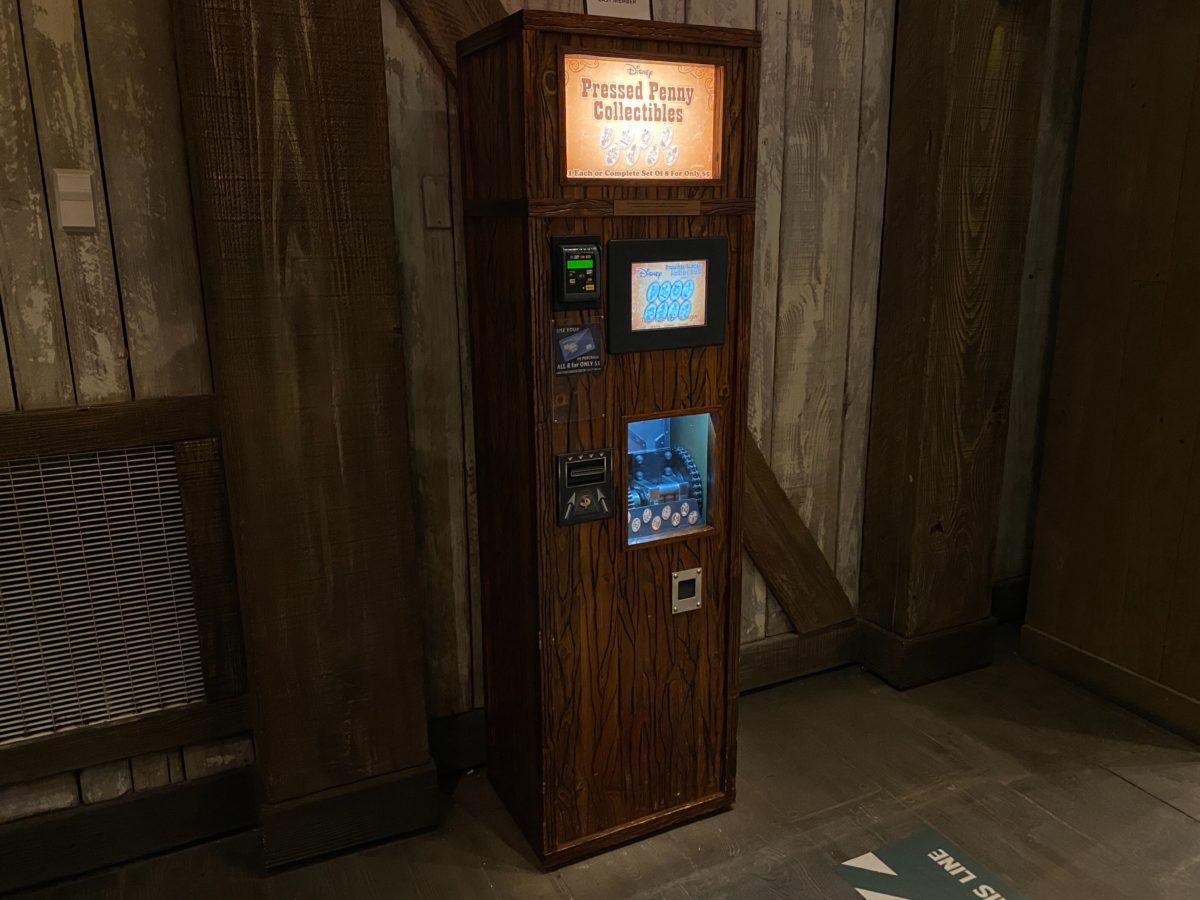 Guests can find six different designs themed to Splash Mountain, along with two other Frontierland favorites.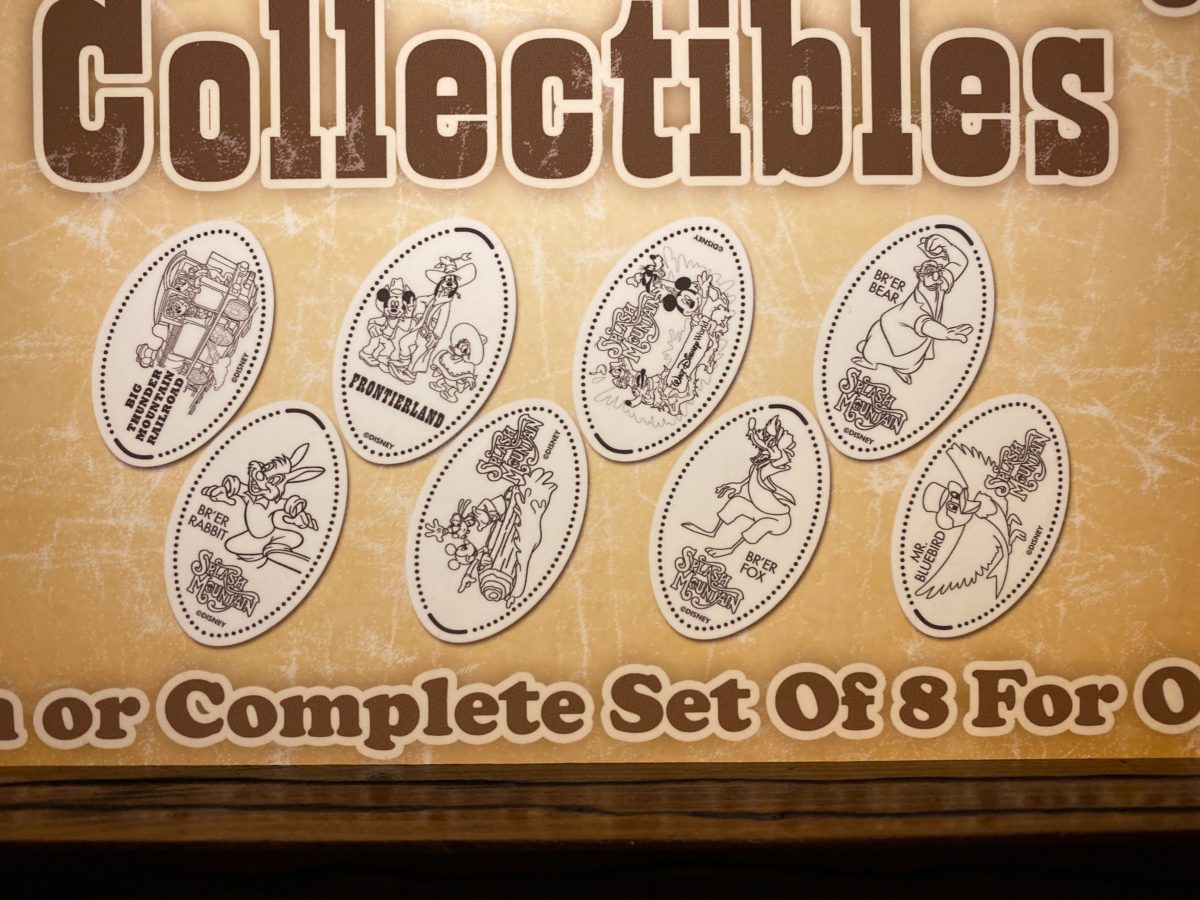 From Splash Mountain, guests can choose from Br'er Rabbit, Br'er Fox, Br'er Bear, Mr. Bluebird, and two designs featuring Mickey Mouse and friends on the ride.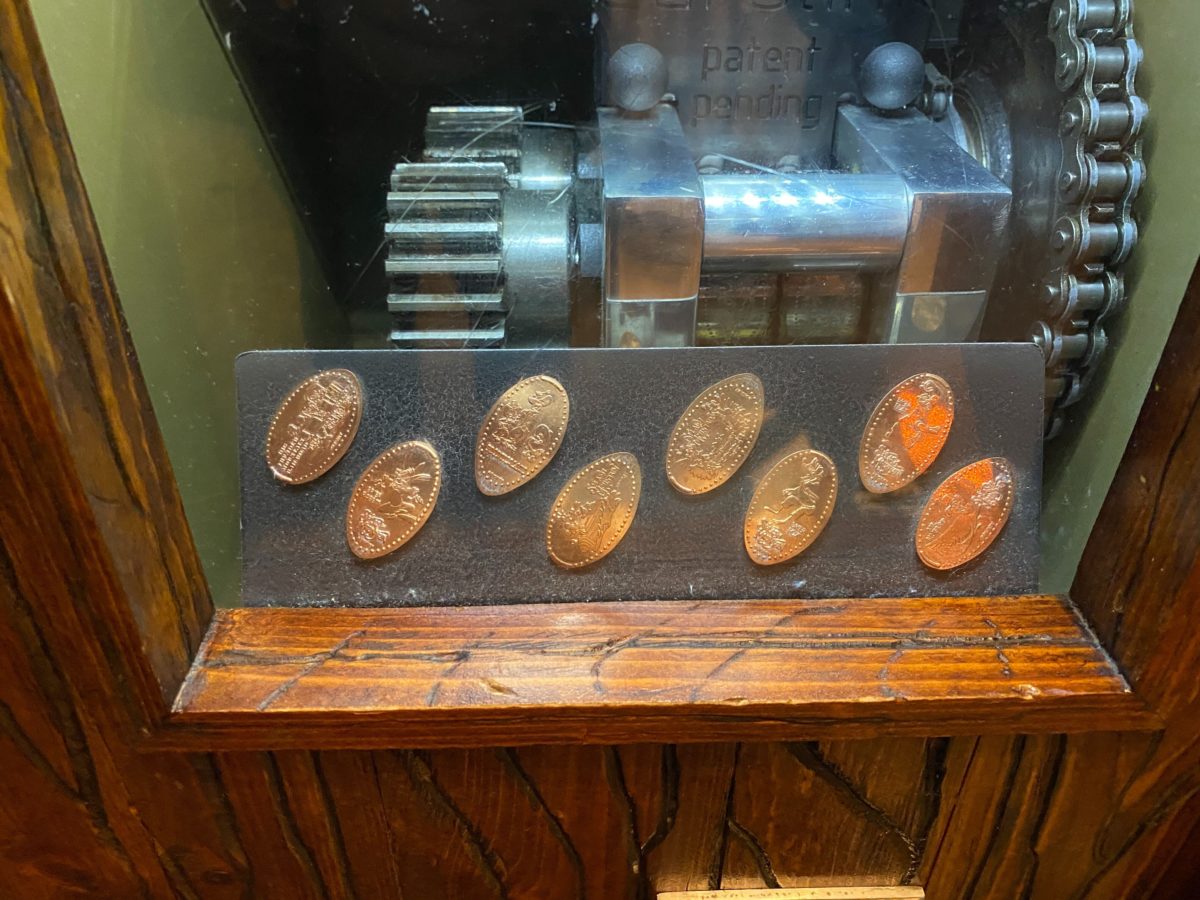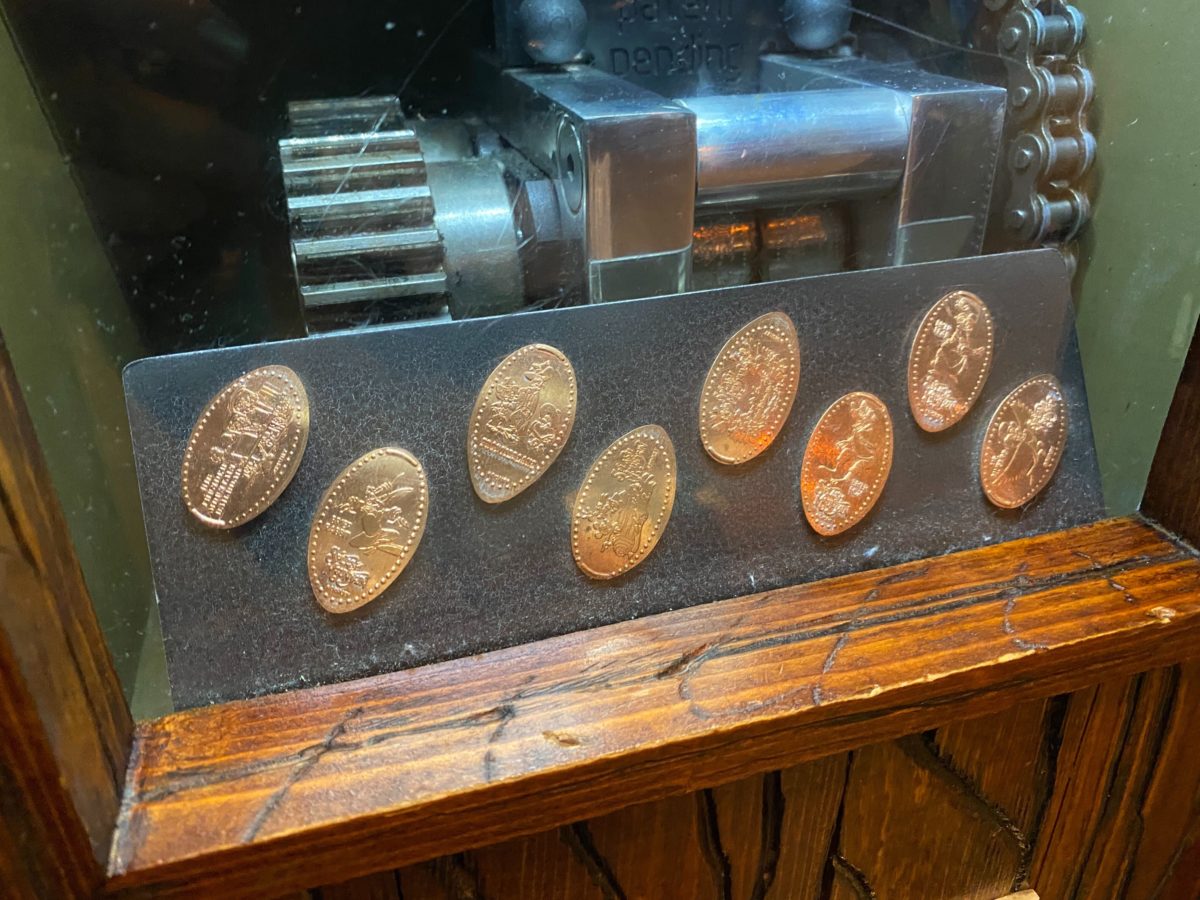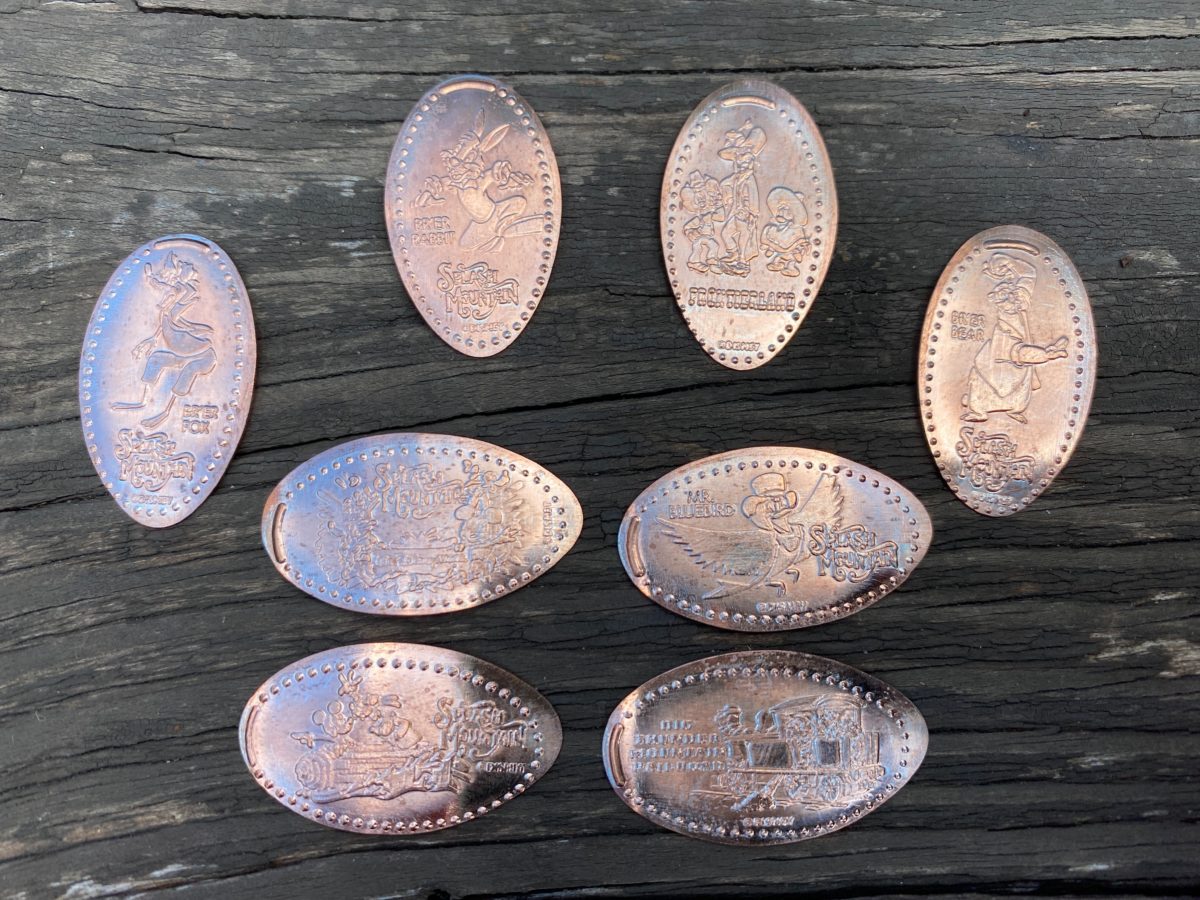 For one attraction, it's a well-sized assortment. Let's take a closer look!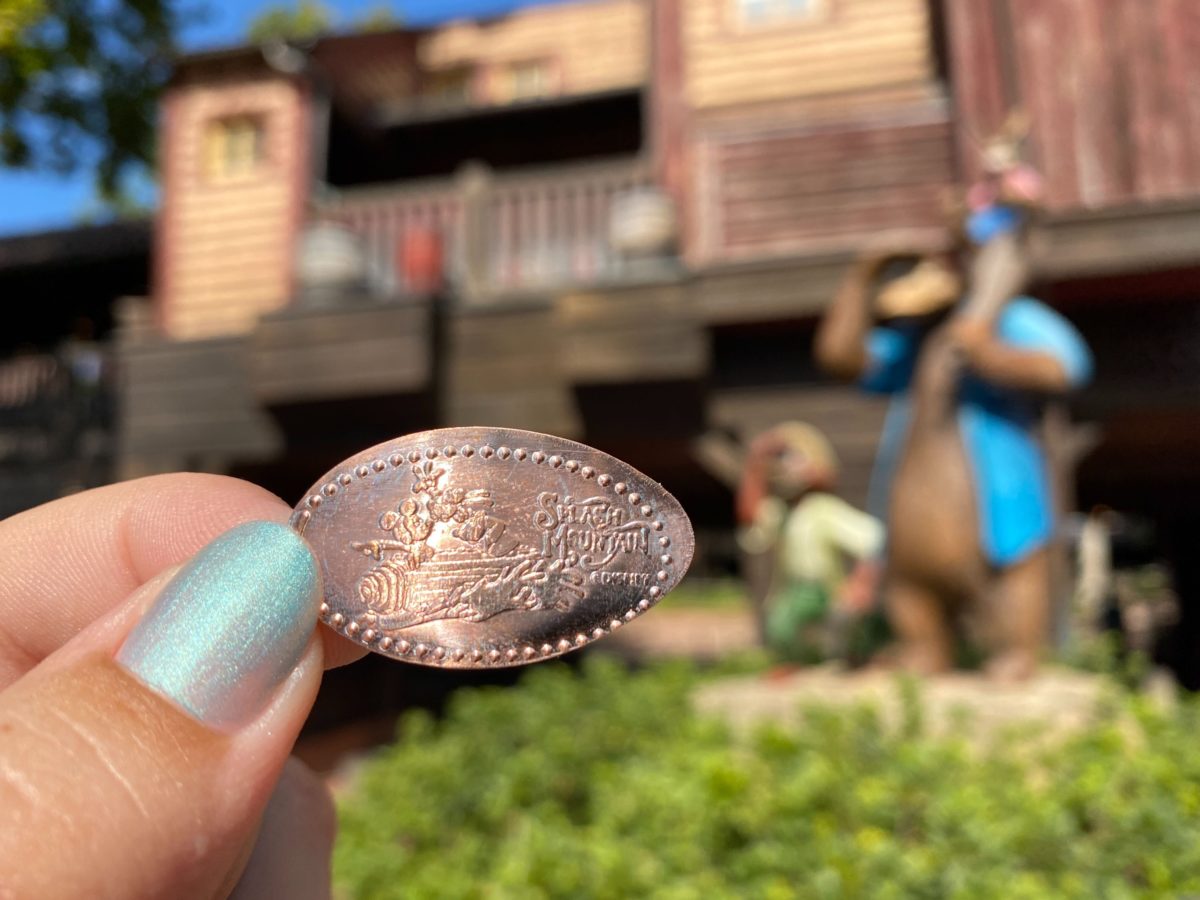 Mickey Mouse and Goofy float along in a log in the above penny, but they seem to be pointing to something…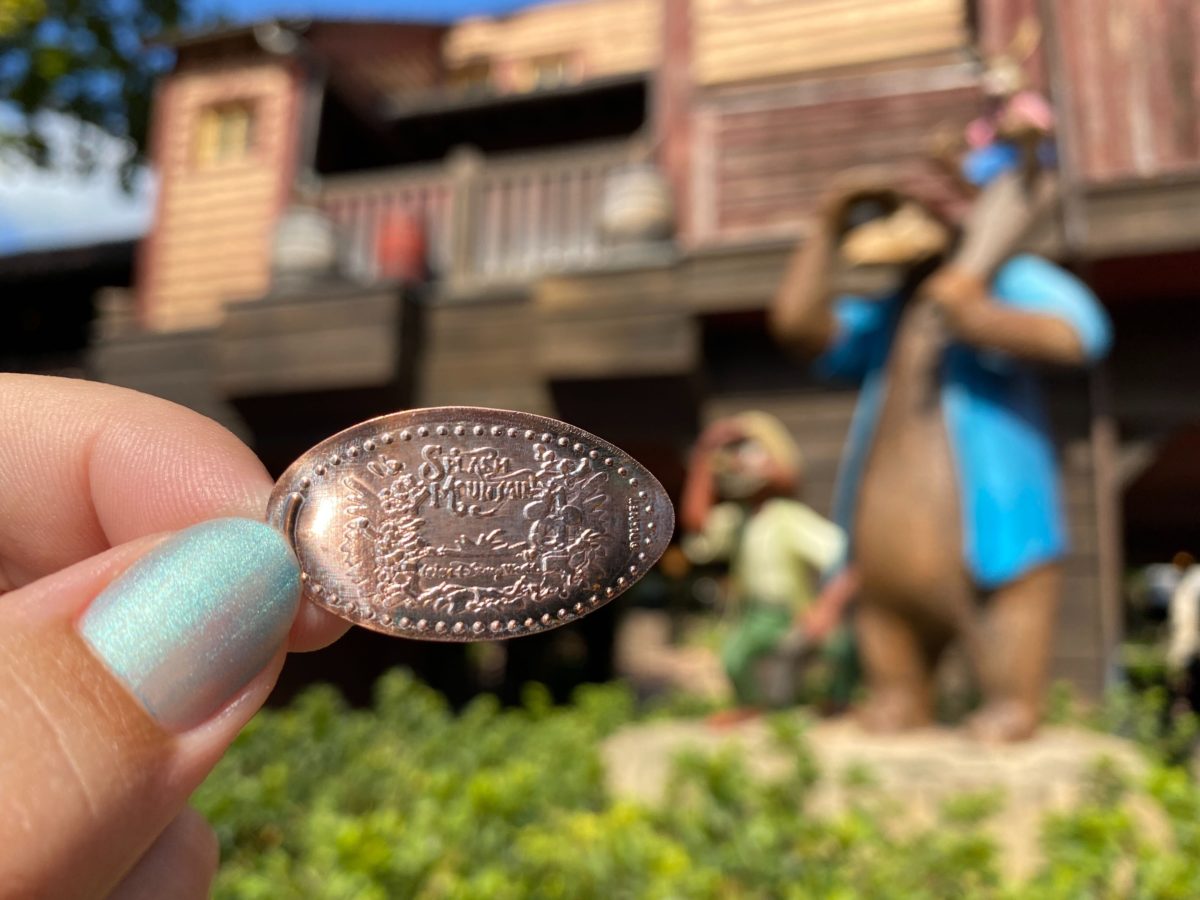 …could it be the over 50-foot drop at the end, or is it the fact that they found Donald Duck and Pluto along the way?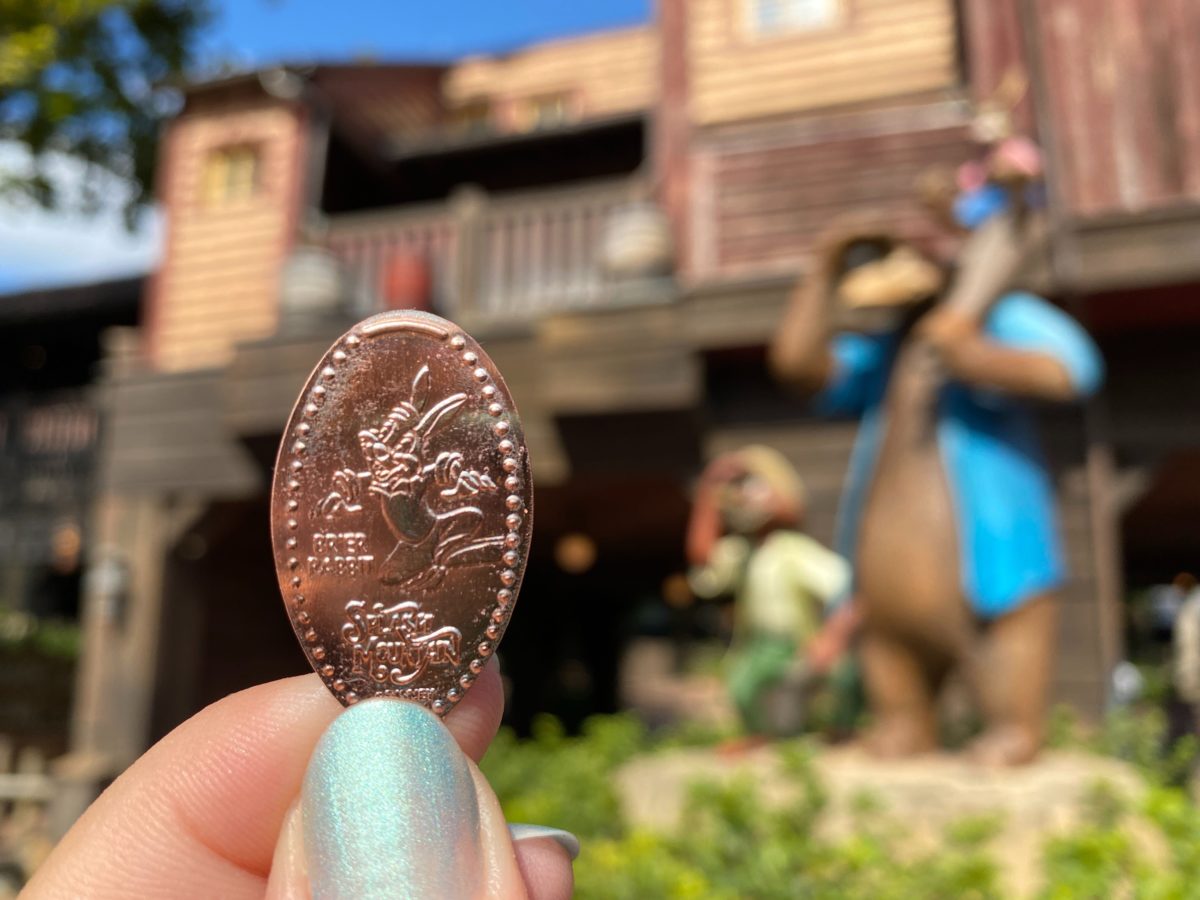 Moving on to the stars of Splash Mountain, Br'er Rabbit is looking for adventure!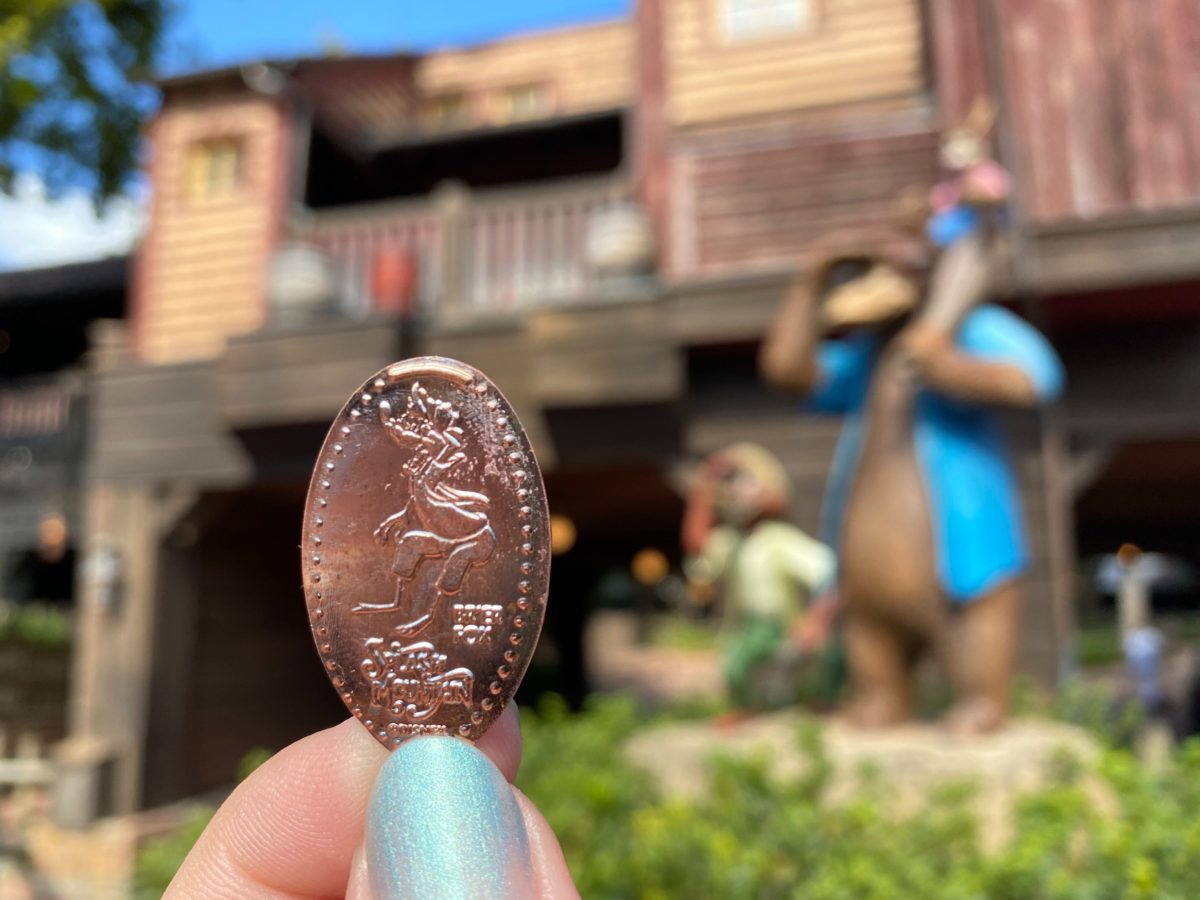 Br'er Fox eyes his target in the above penny.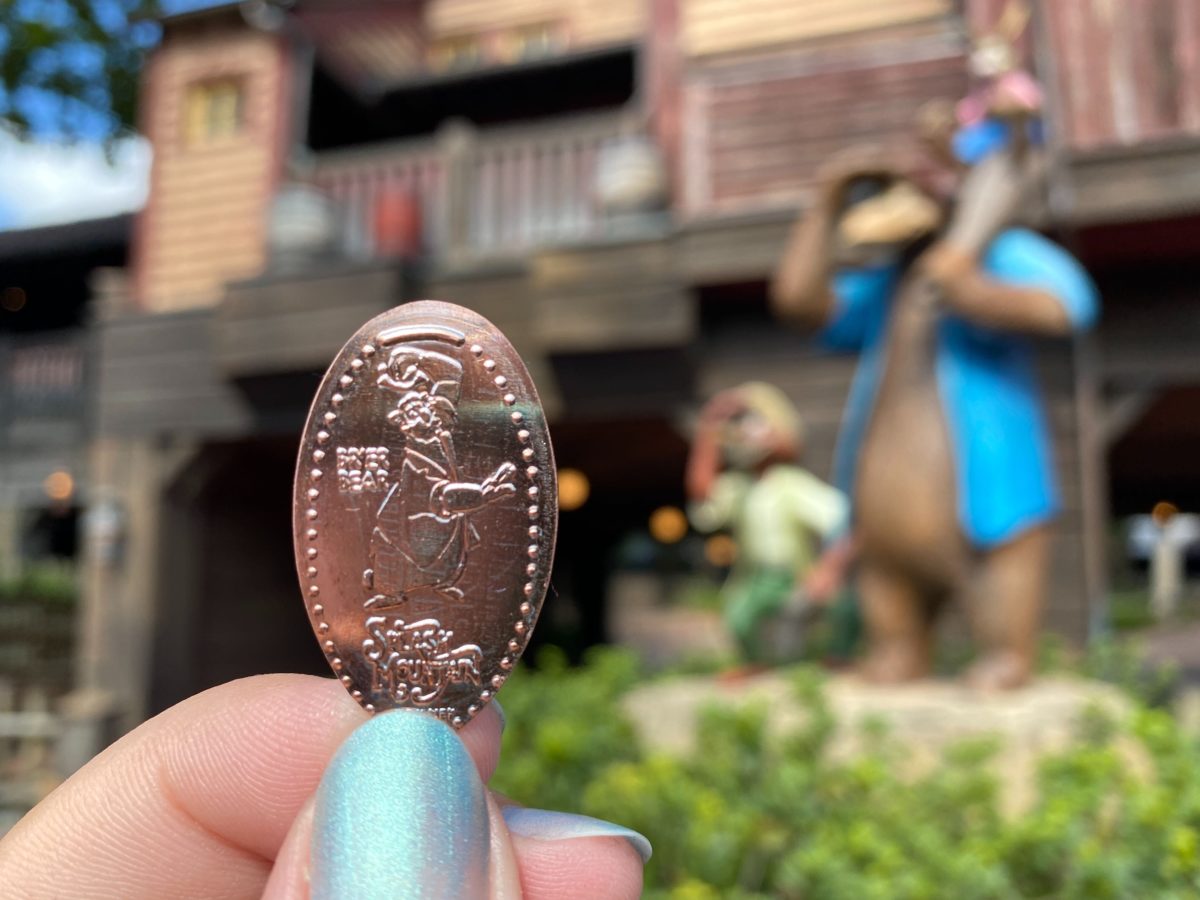 Br'er Bear, on the other hand, seems to just be looking for a good time.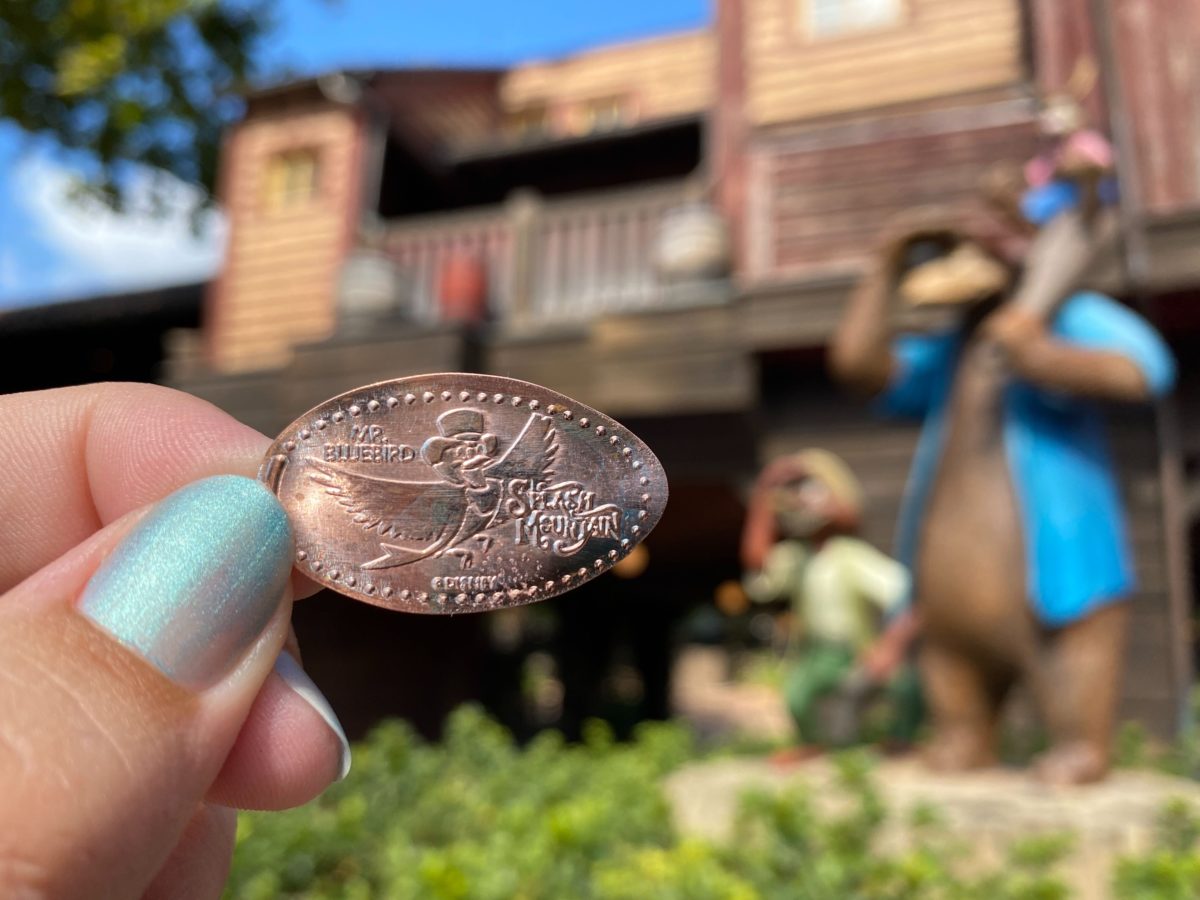 Mr. Bluebird's on my shoulder… and on this pressed penny!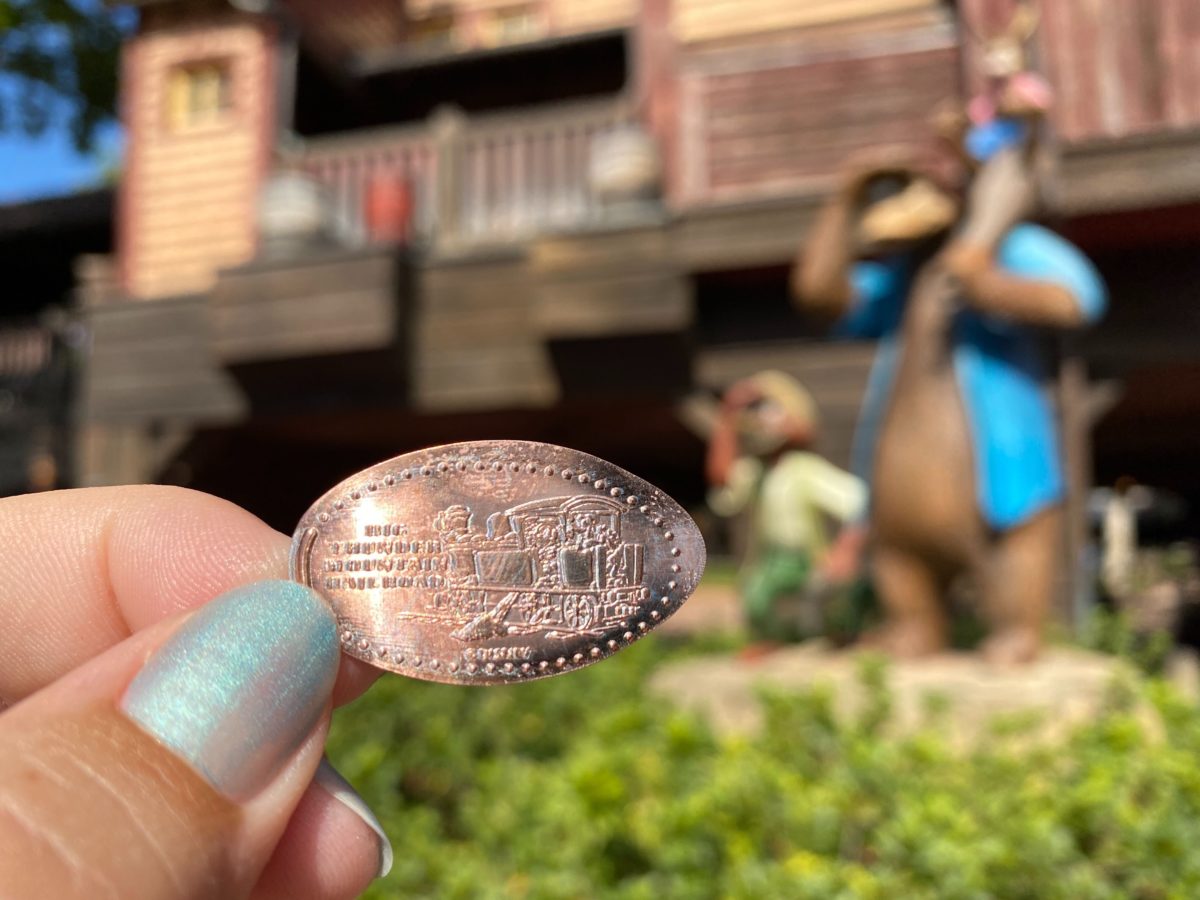 There's also a pressed penny dedicated to "the wildest ride in the wilderness," Big Thunder Mountain Railroad.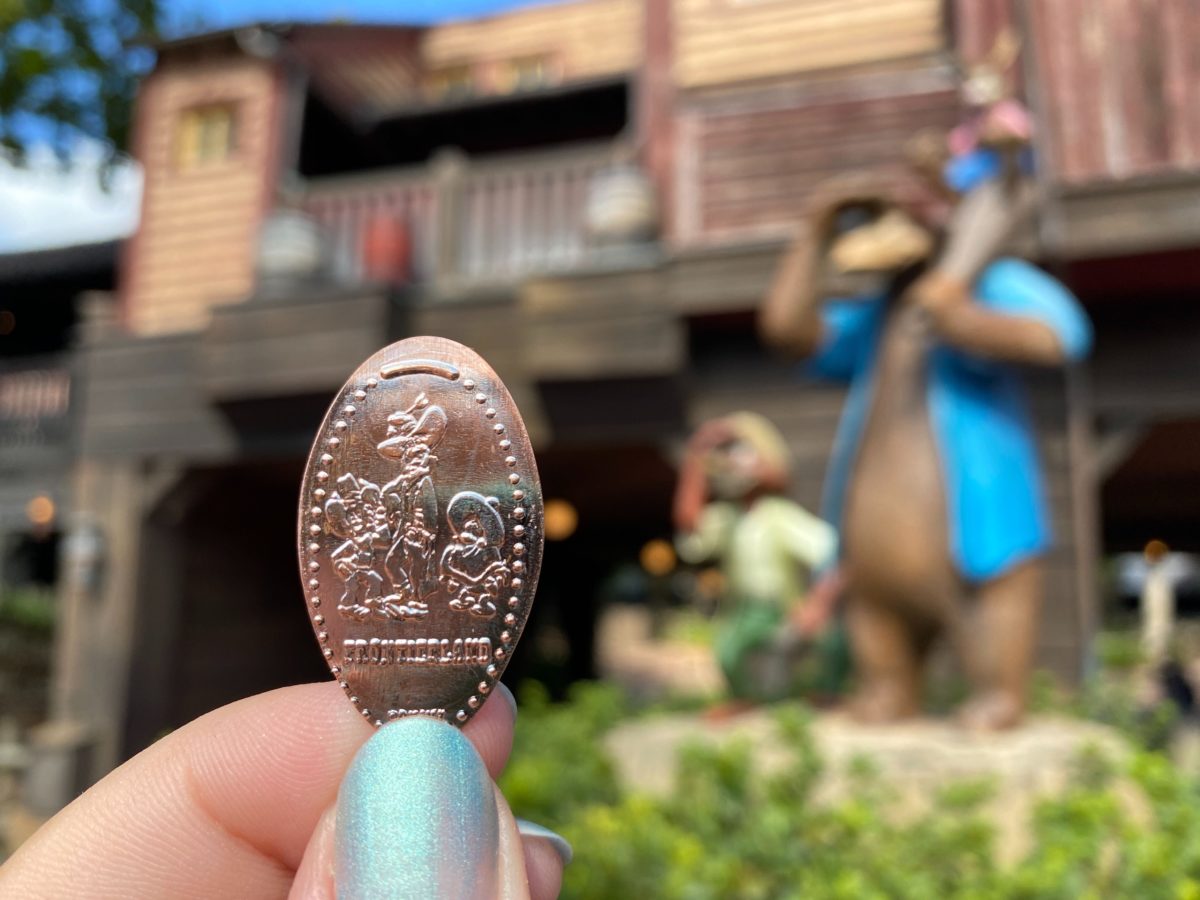 And finally, Mickey Mouse, Donald Duck and Goofy show off their western garb on a Frontierland penny.
The pressed pennies retail for $1 each, or all eight for $5, though when our reporter purchased them via Apple Pay, they noticed they were only charged $1.50 for the whole set. They can be found at Splashdown Photos, at the exit to Splash Mountain.
Will you be zipping to Frontierland for these souvenirs? Let us know in the comments!