Greetings from Disney's Hollywood Studios! We are back in the park for Cast Member previews ahead of the official grand reopening on Wednesday, and have been busy checking out the latest health and safety measures which have been implemented in the park amidst the COVID-19 pandemic. Our next stop was Star Tours, so climb aboard and let's check out what new intergalactic protocols we can find!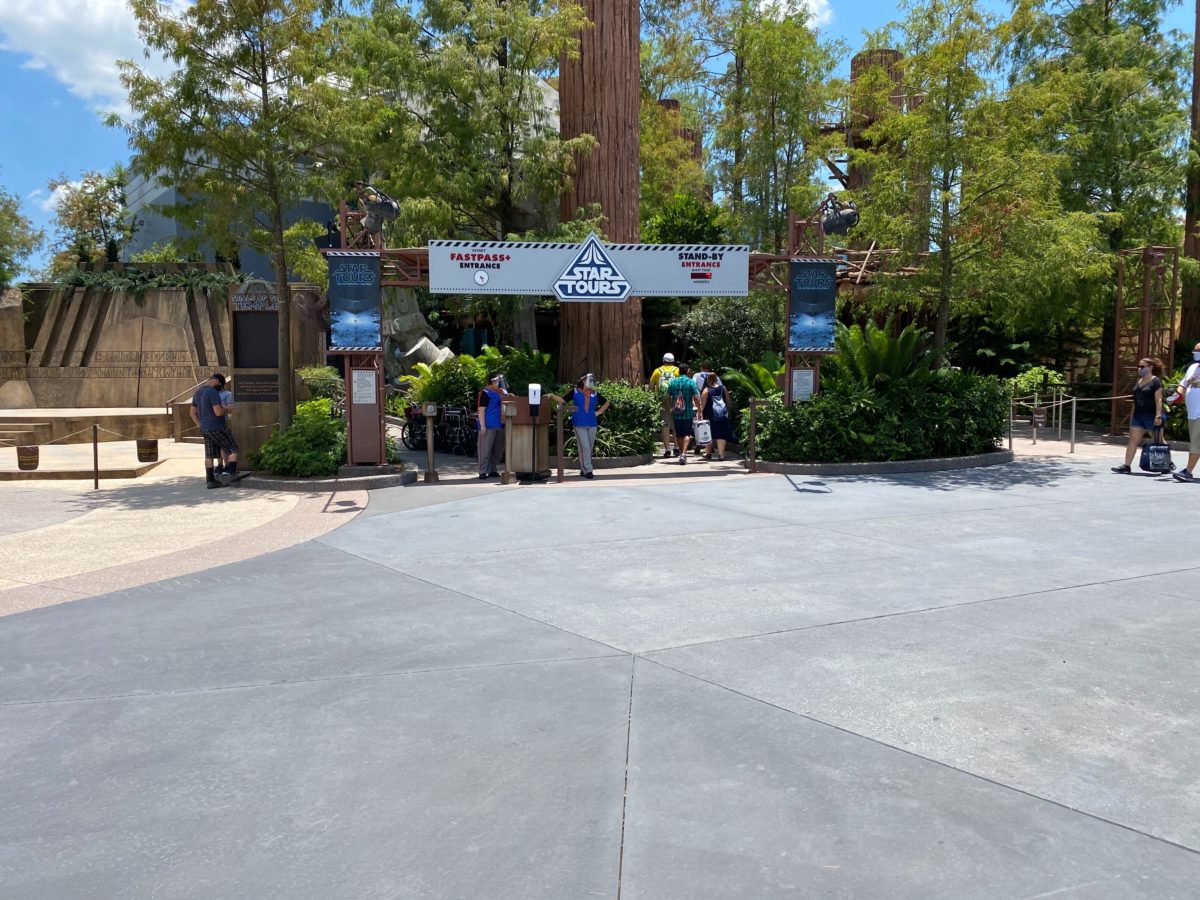 As we approach the entrance to Star Tours, we can see Cast Members wearing face masks and face shields are ready to welcome guests and answer any questions. A hand sanitizer dispenser is also available for guests to use prior to entering.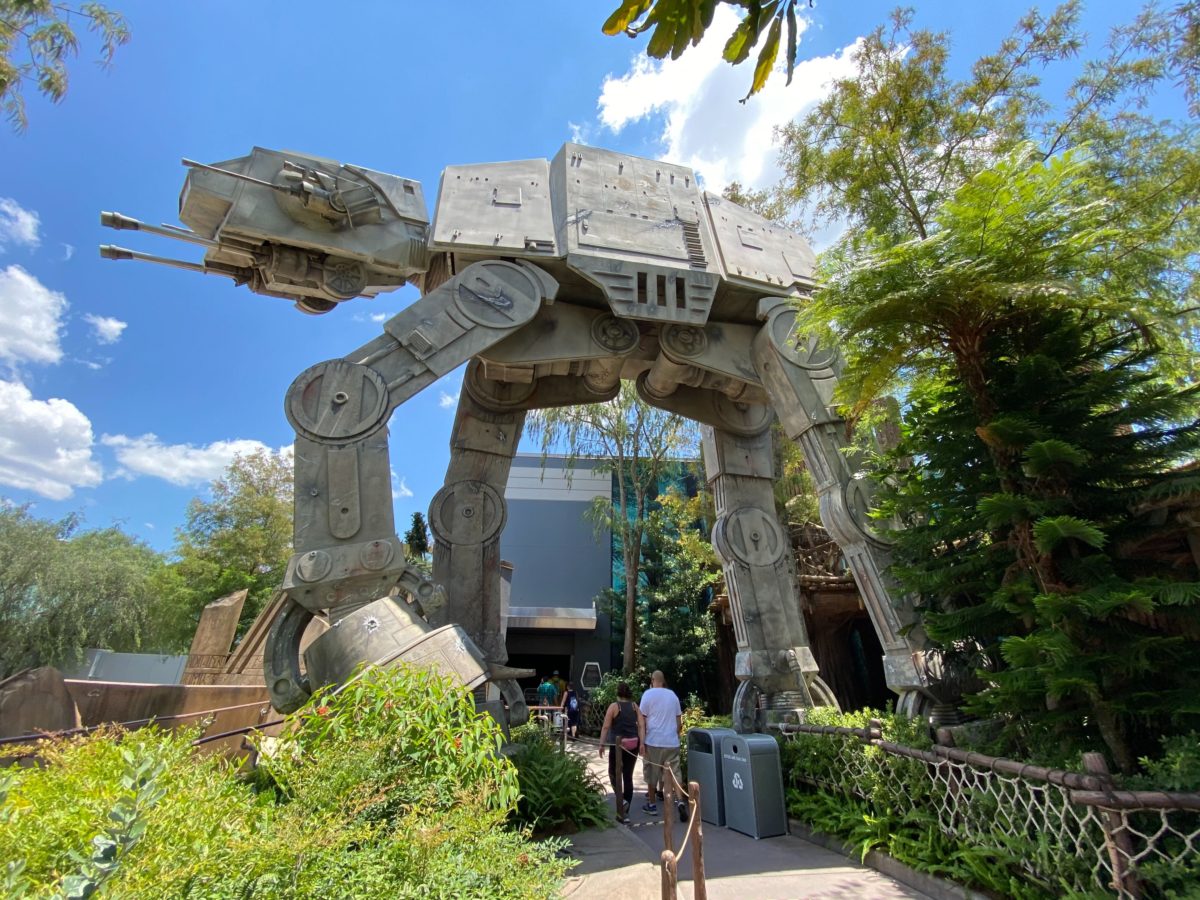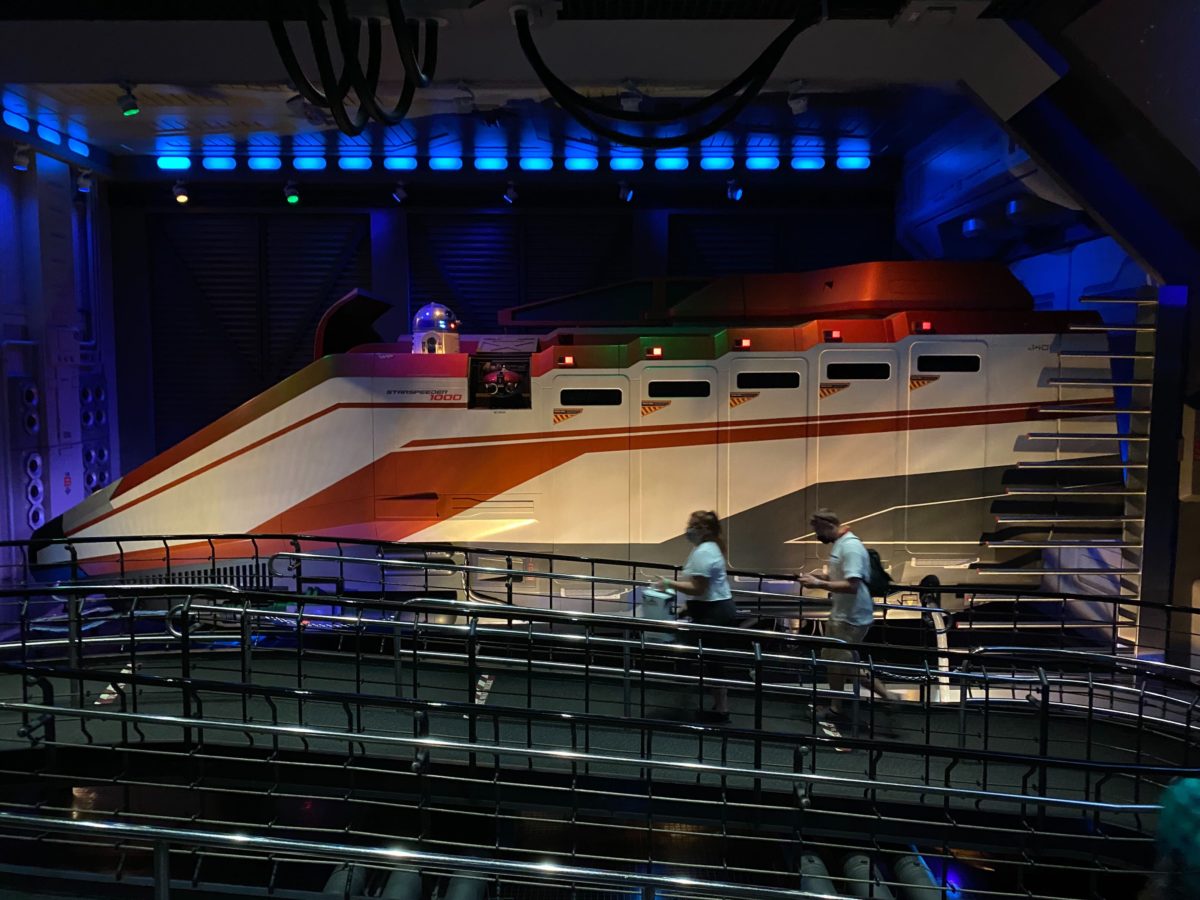 As we head up the queue, floor markers have been added to remind guests to social distance from other parties as they line up.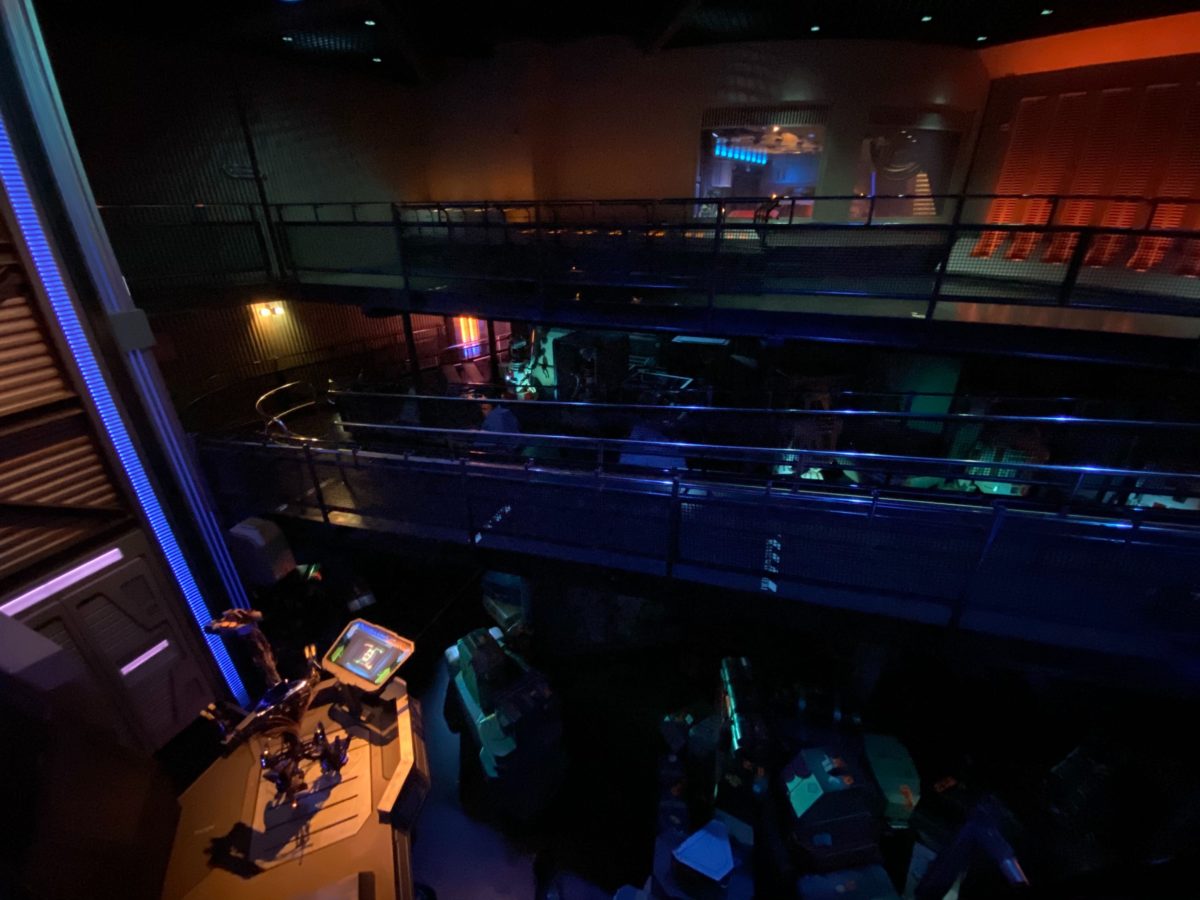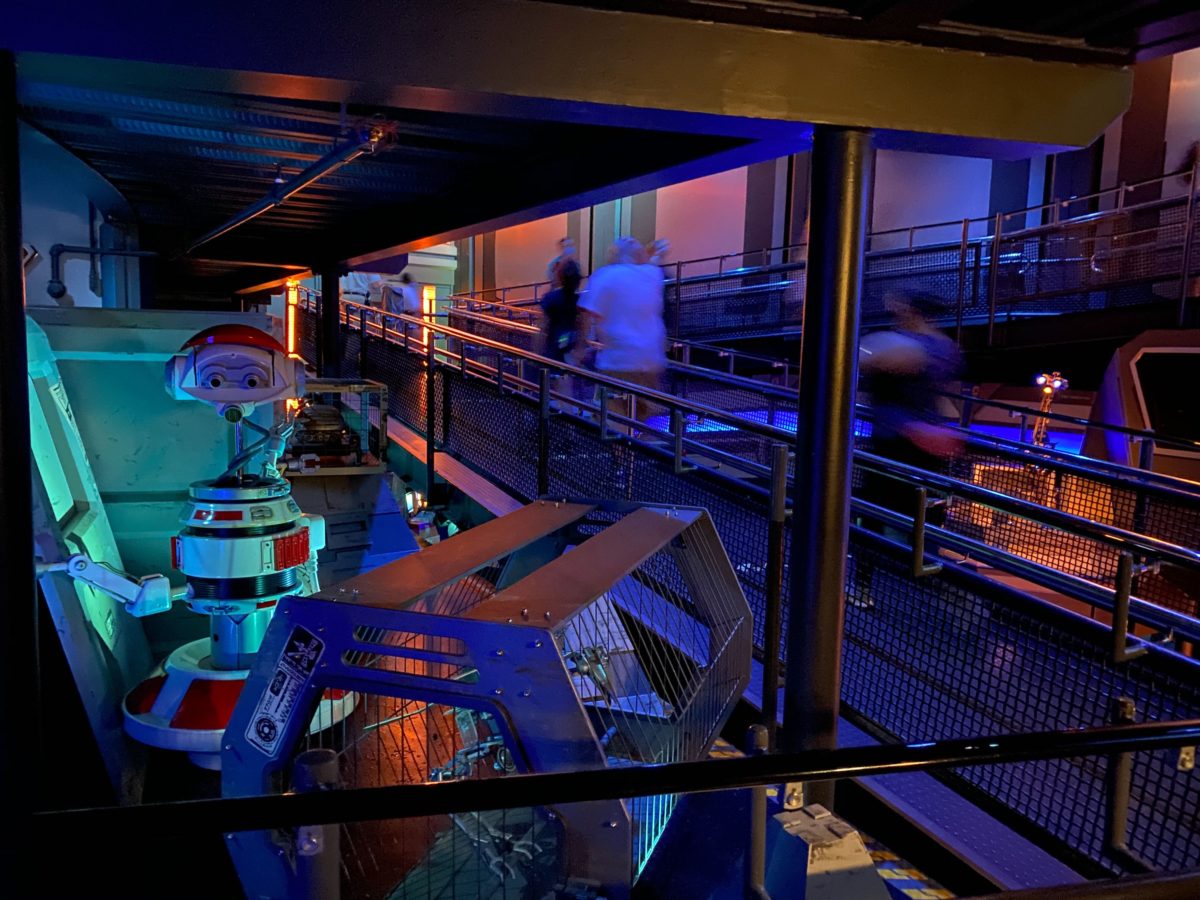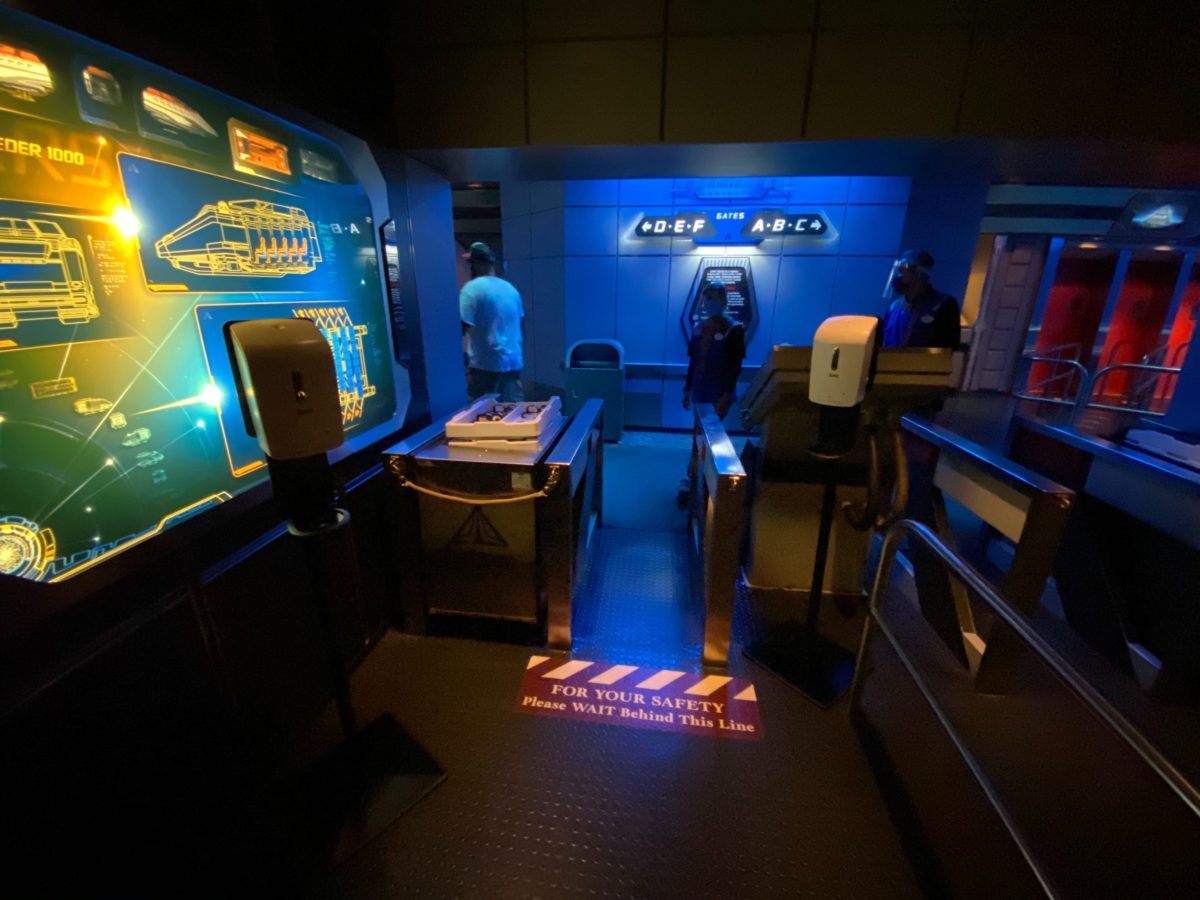 Another of these floor markers has been installed at the section of the queue where guests collect their 3D glasses, to enable the Cast Member to direct each party in the right direction. Here, two more sanitizer dispensers have been added, so guests can clean their hands prior to picking up the glasses.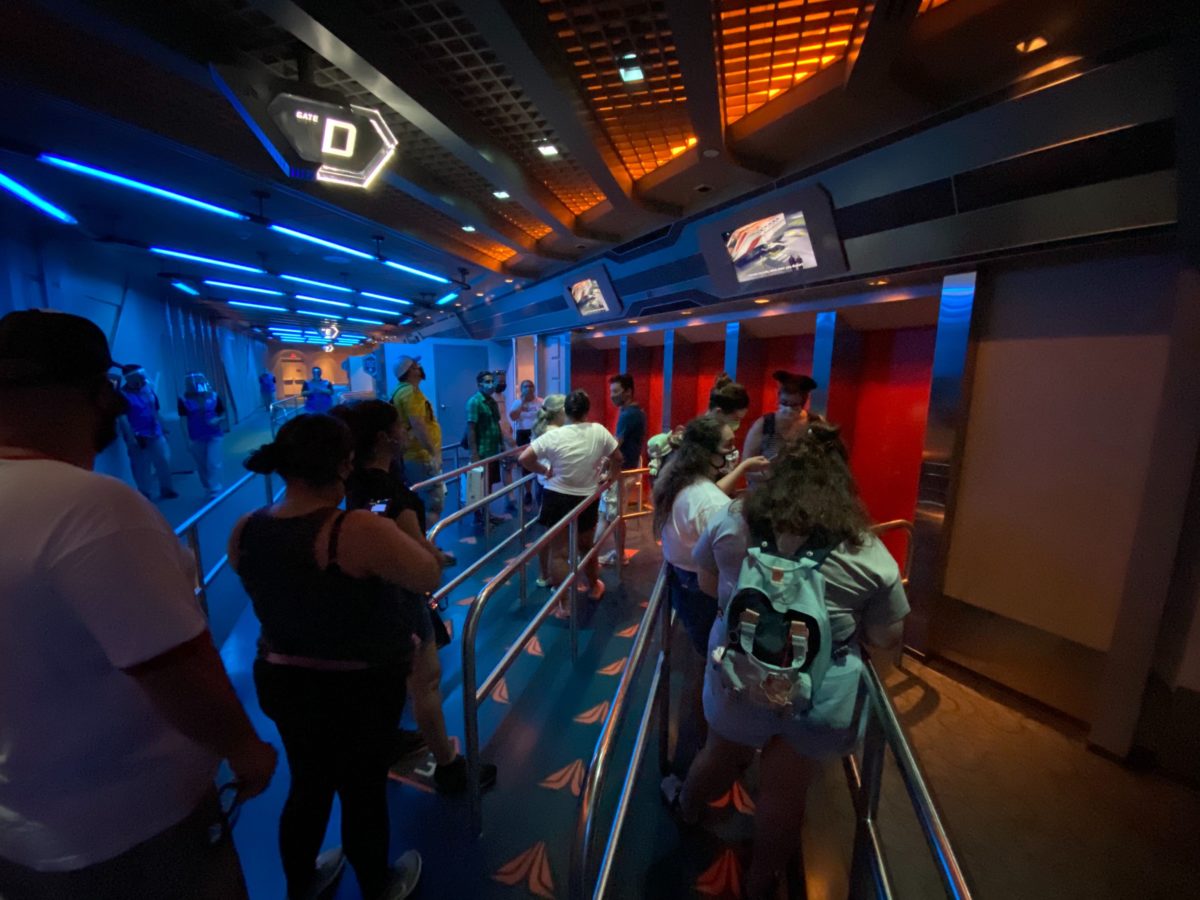 The loading section of the attraction would usually be a place where guests compact together, but to avoid this distancing issue here and within the ride simulator, every other row has been marked as off-limits.
Aboard the ride, this means that guests will sit far apart from the parties sitting in front of, and behind them.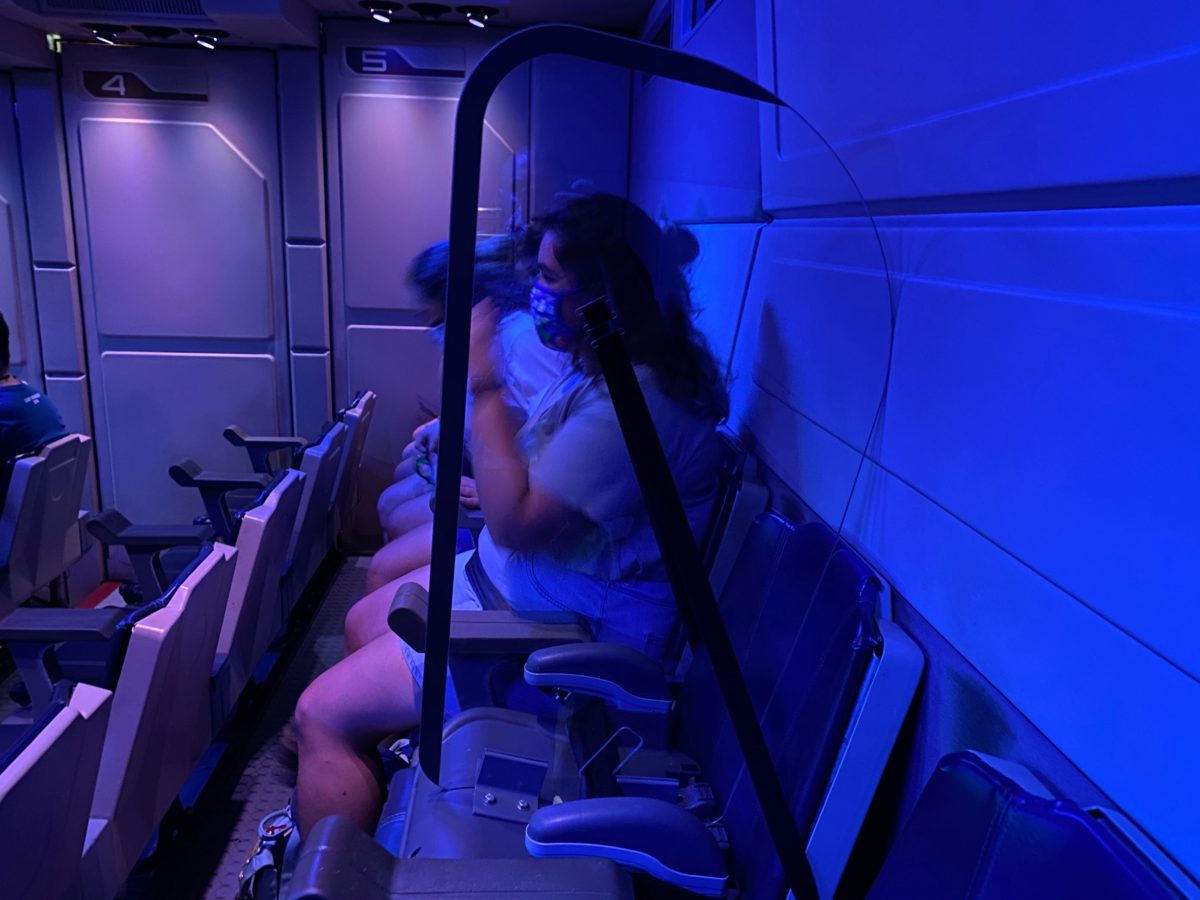 One of the most notable new features of the attraction are these new Plexiglas dividers, which have been cleverly mounted to car seats on various seats within the ride, creating a temporary and non-obstructive guard to protect riders.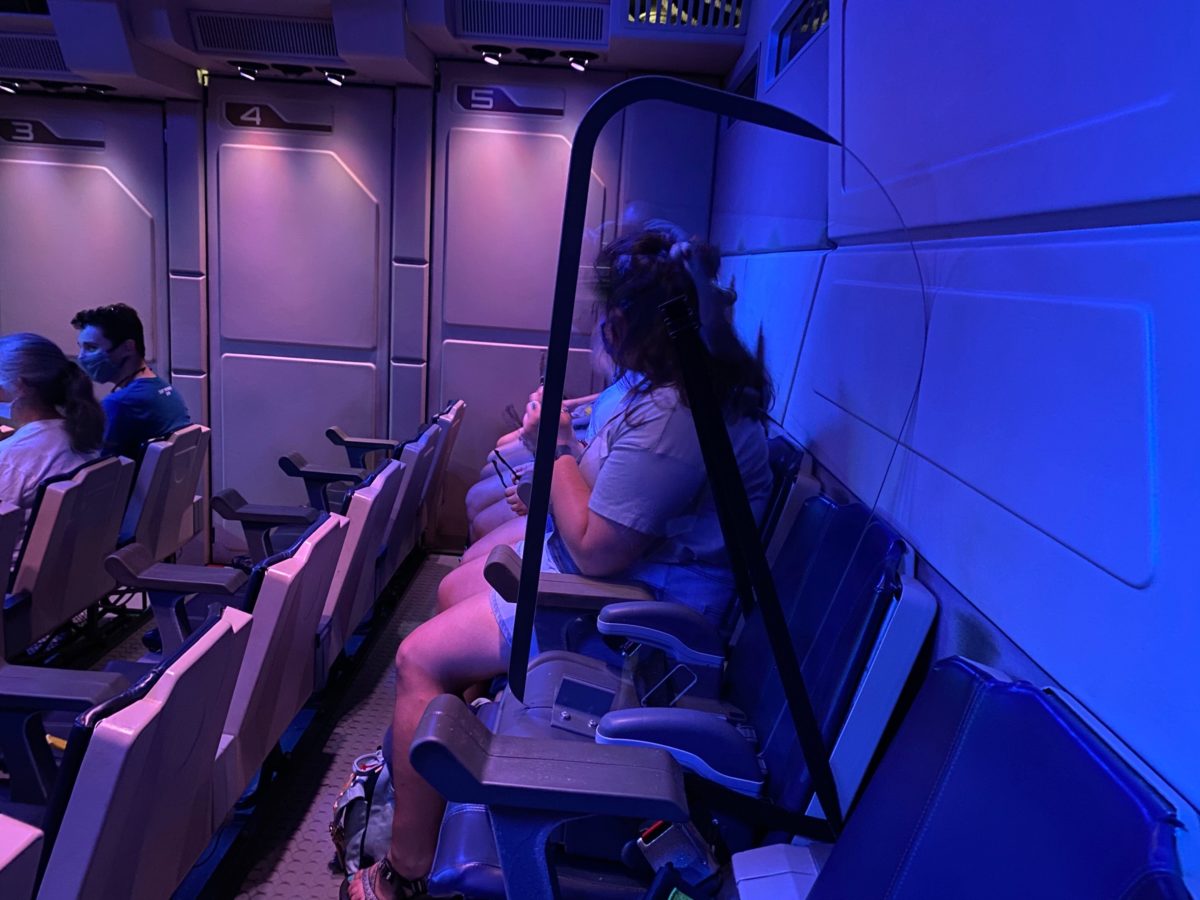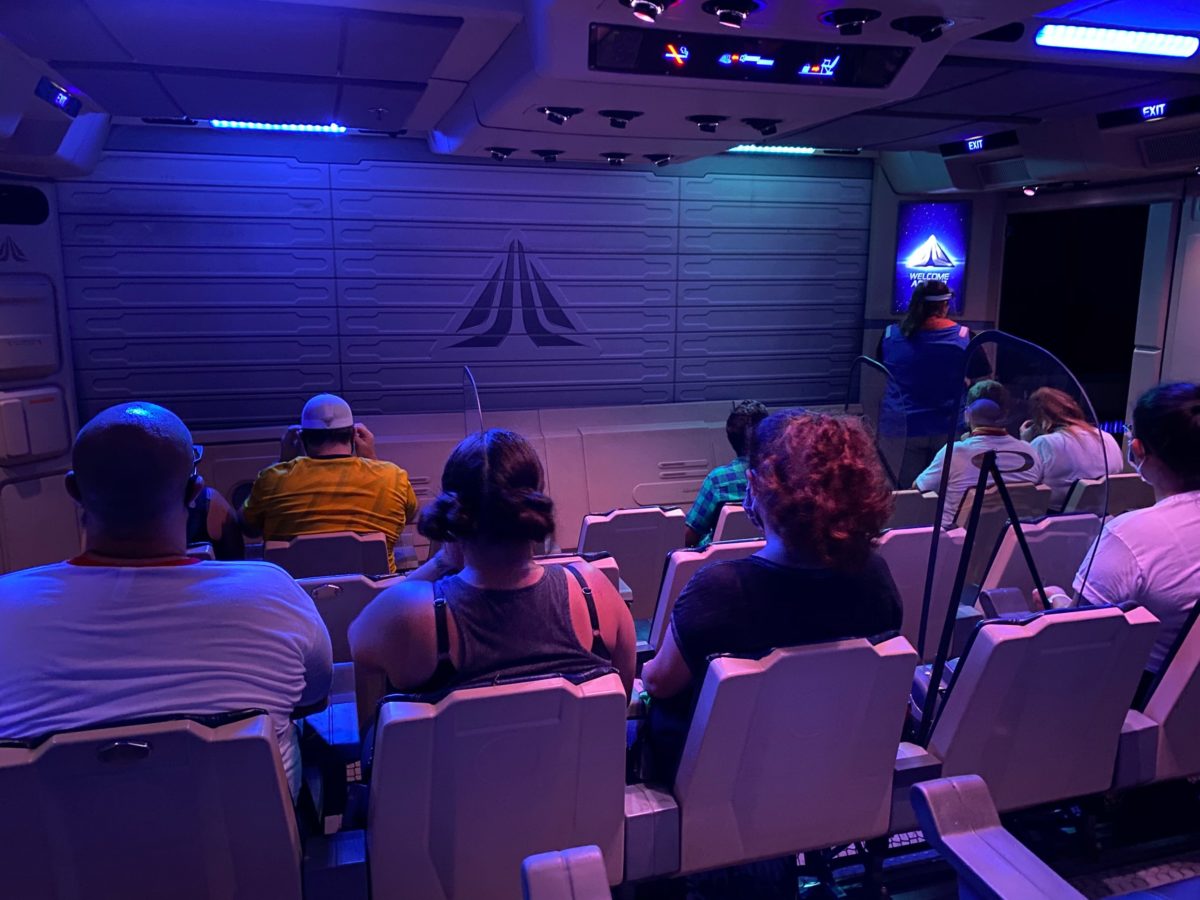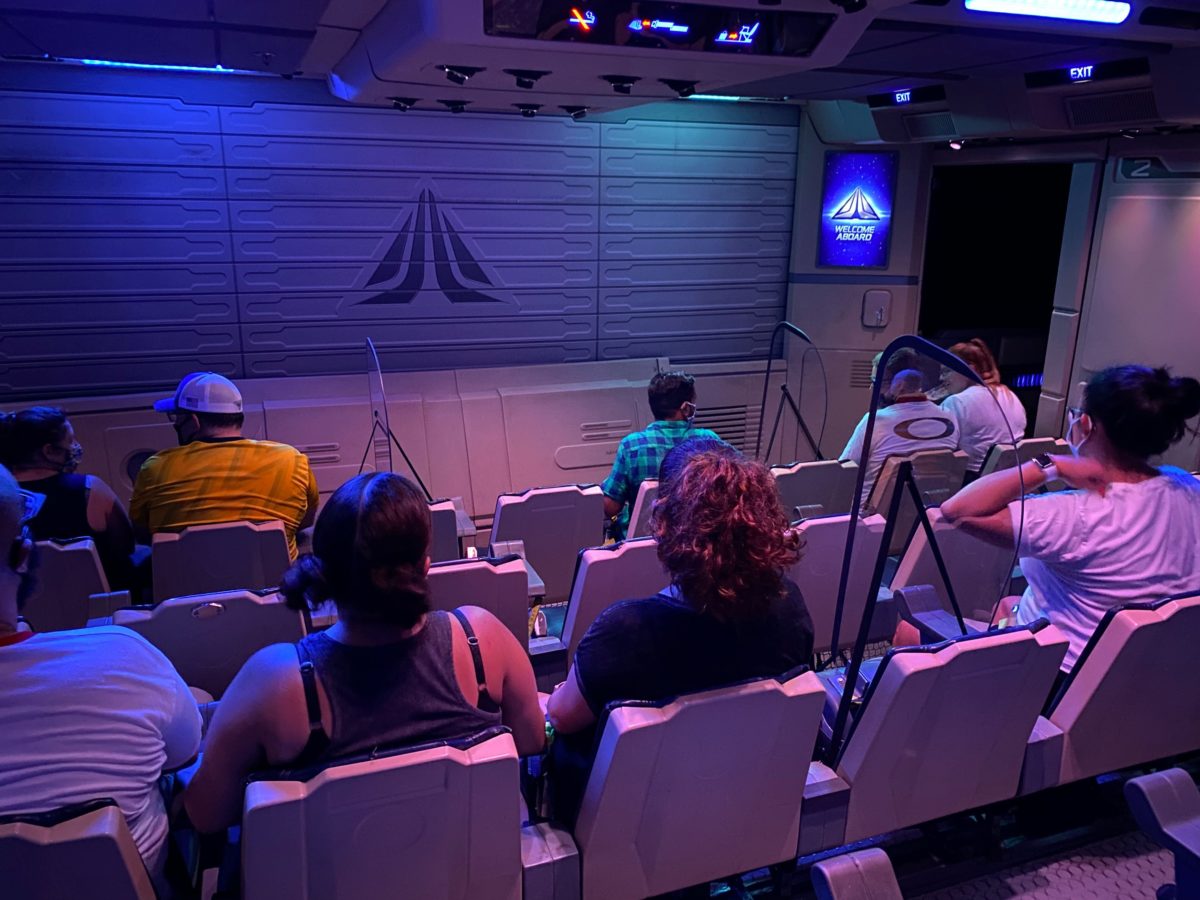 Once seated, every party is well-distanced from each other, despite the small space within the simulator.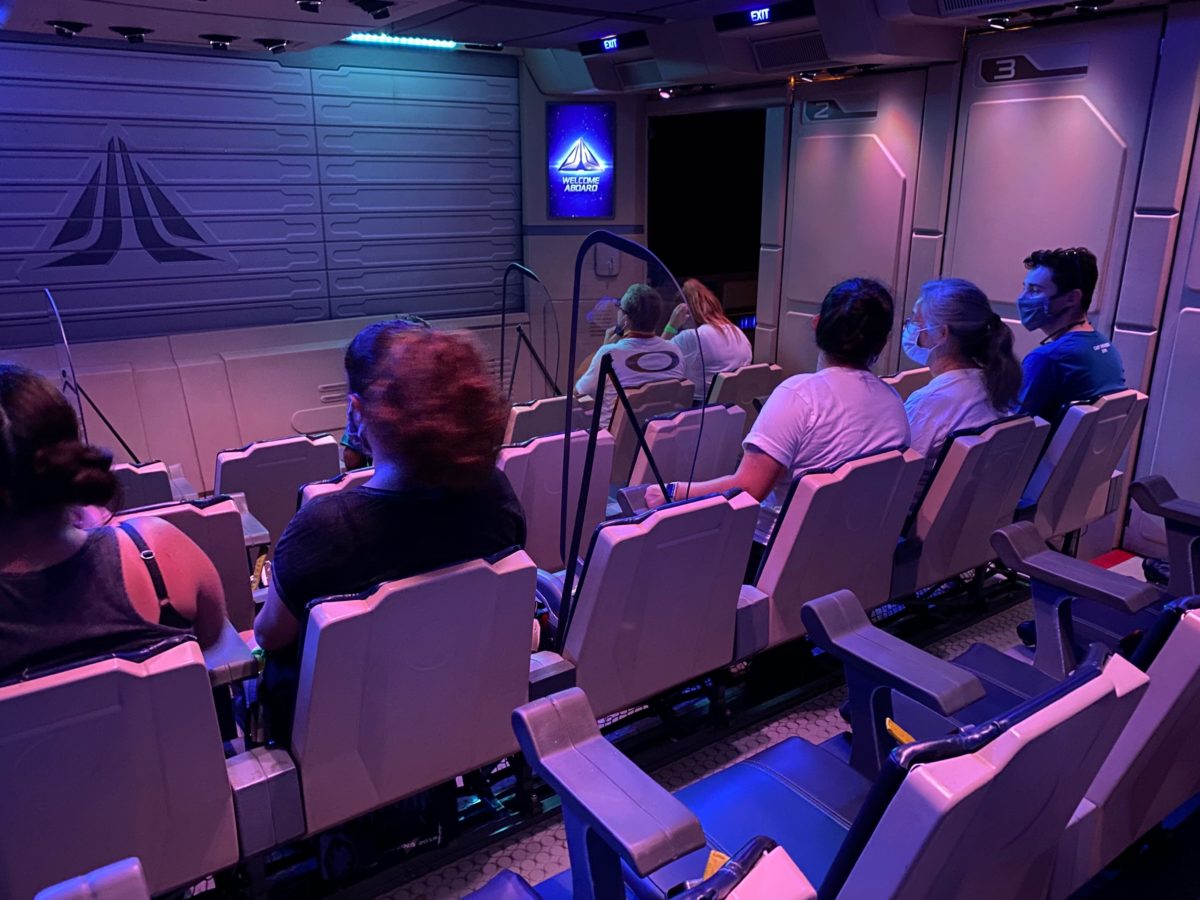 Thank you for taking a ride on Star Tours with us, we hope it was useful in helping you prepare for your next trip to Disney's Hollywood Studios. Don't forget to stay tuned to WDWNT for more information on the park reopenings, and more!