We are thrilled to be back in Disney's Hollywood Studios and we have been busy checking out all the updated health and safety measures across the park following the COVID-19 pandemic. After an exciting flight on Star Tours (which has been updated with new car seat plexiglas dividers), we stopped to browse through Tatooine Traders. Let's take a look at the goods offered, and see what new post-pandemic procedures we can spot in-store.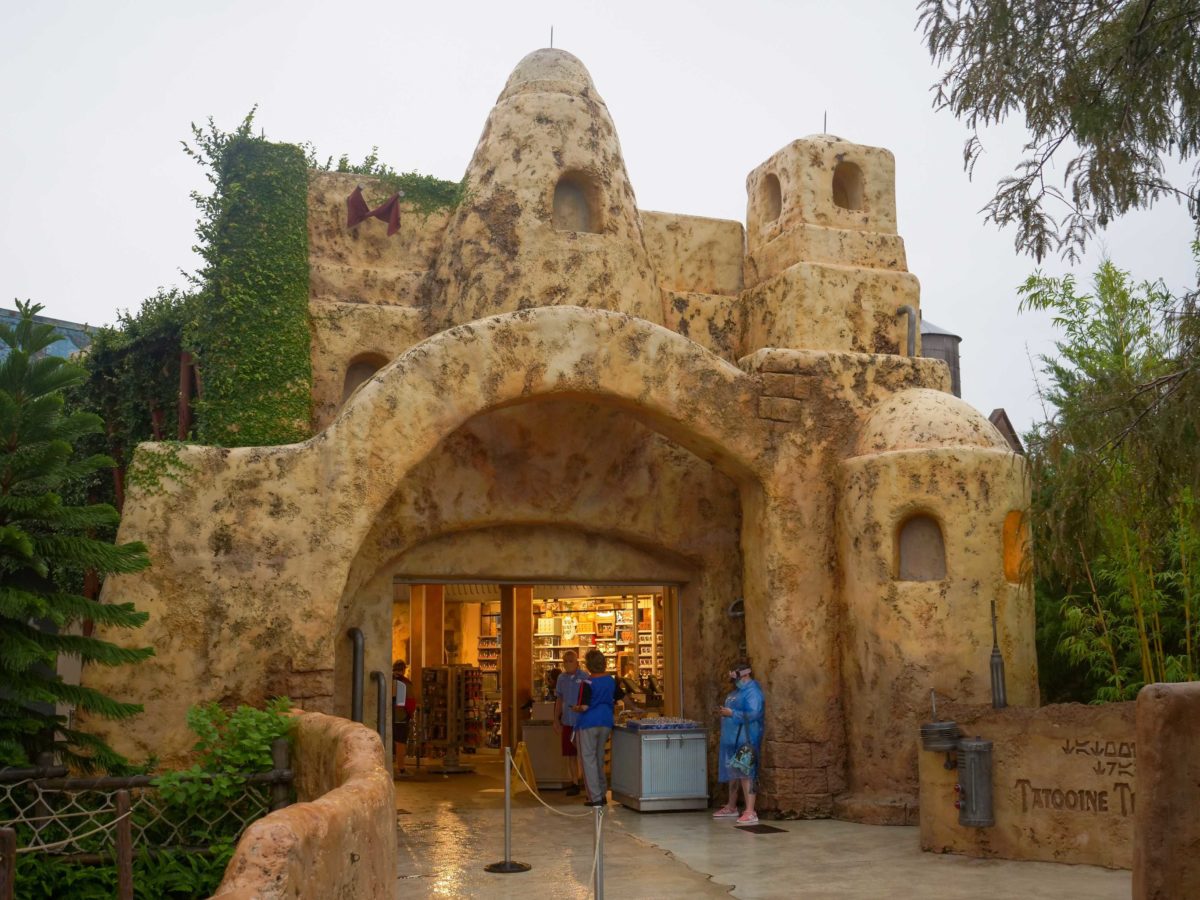 Tatooine Traders, this sand-dune-looking building, is located next to Star Tours in Echo Lake.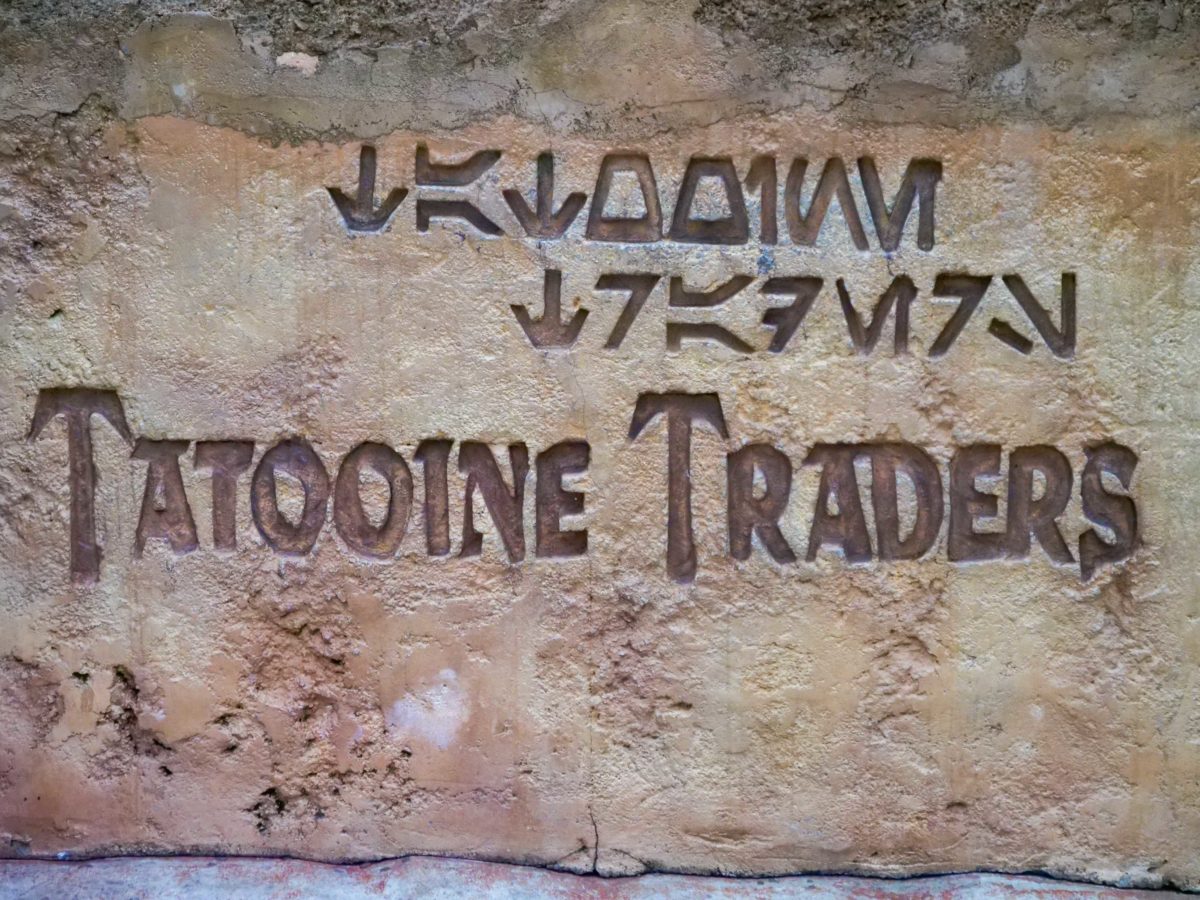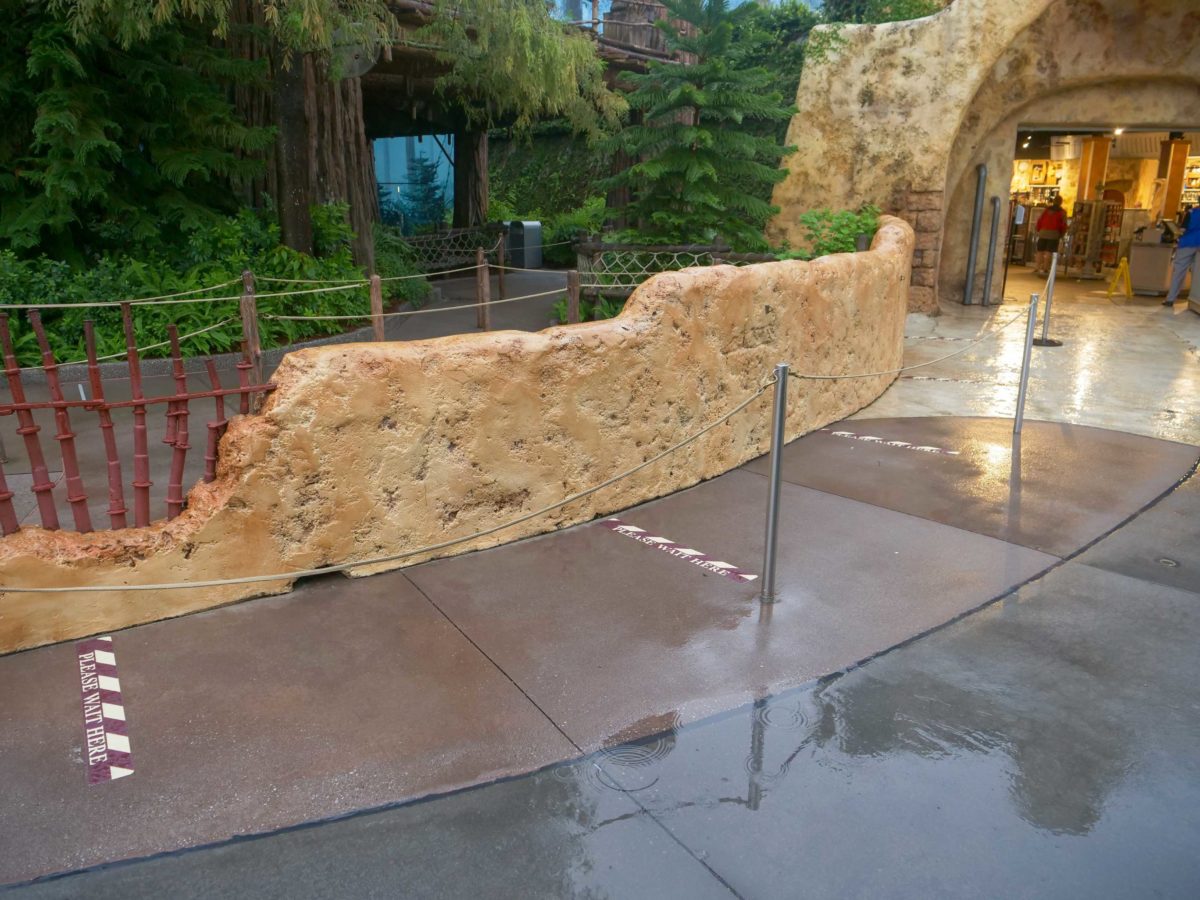 Leading up to the store is a cordoned-off queue area, where new floor markers have been put down to remind guests of social distancing rules. Since Tatooine Traders also functions as the exit to the Star Tours ride, it is necessary to keep the capacity in the store down, hence the long outdoor queue provision.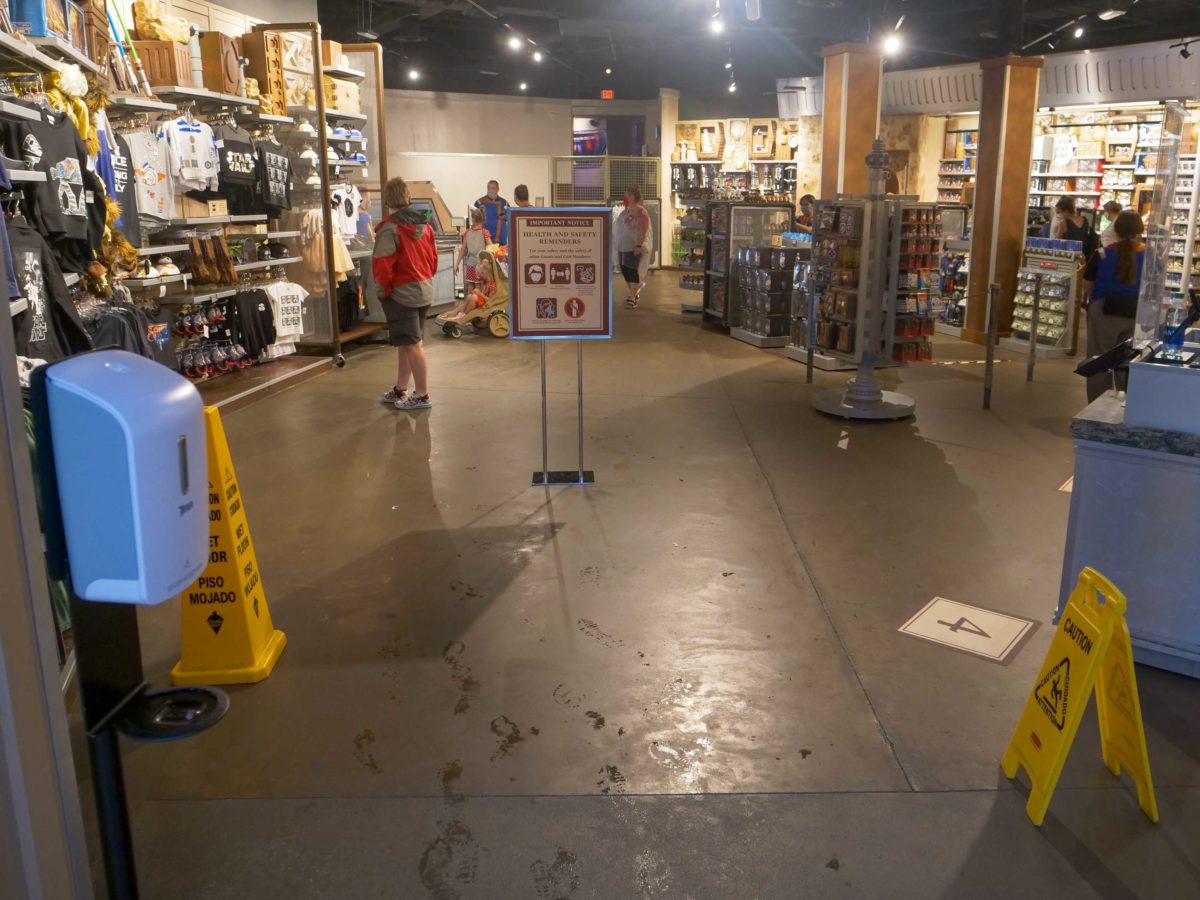 As we enter the store, we are met with a hand sanitizer dispenser, alongside bold signage reminding us of the health and safety regulations for the park.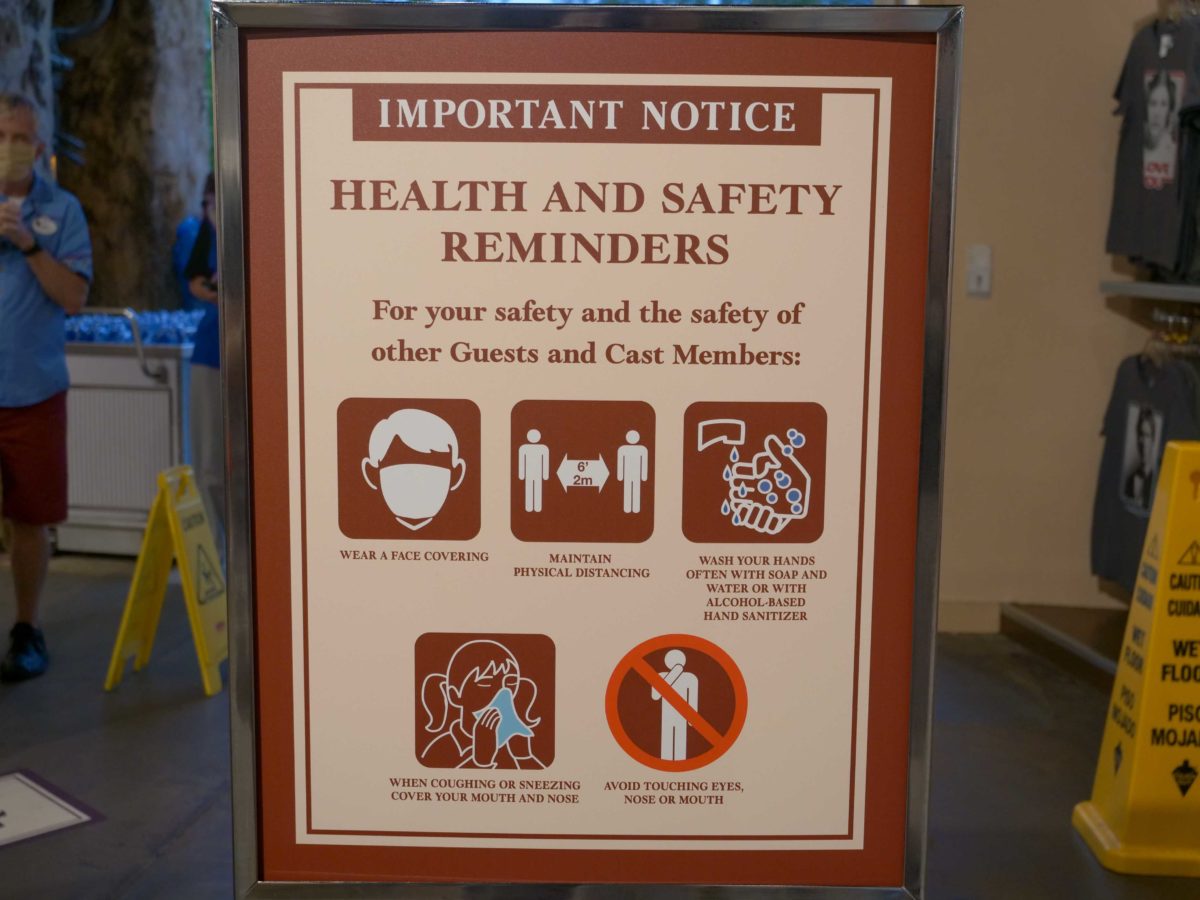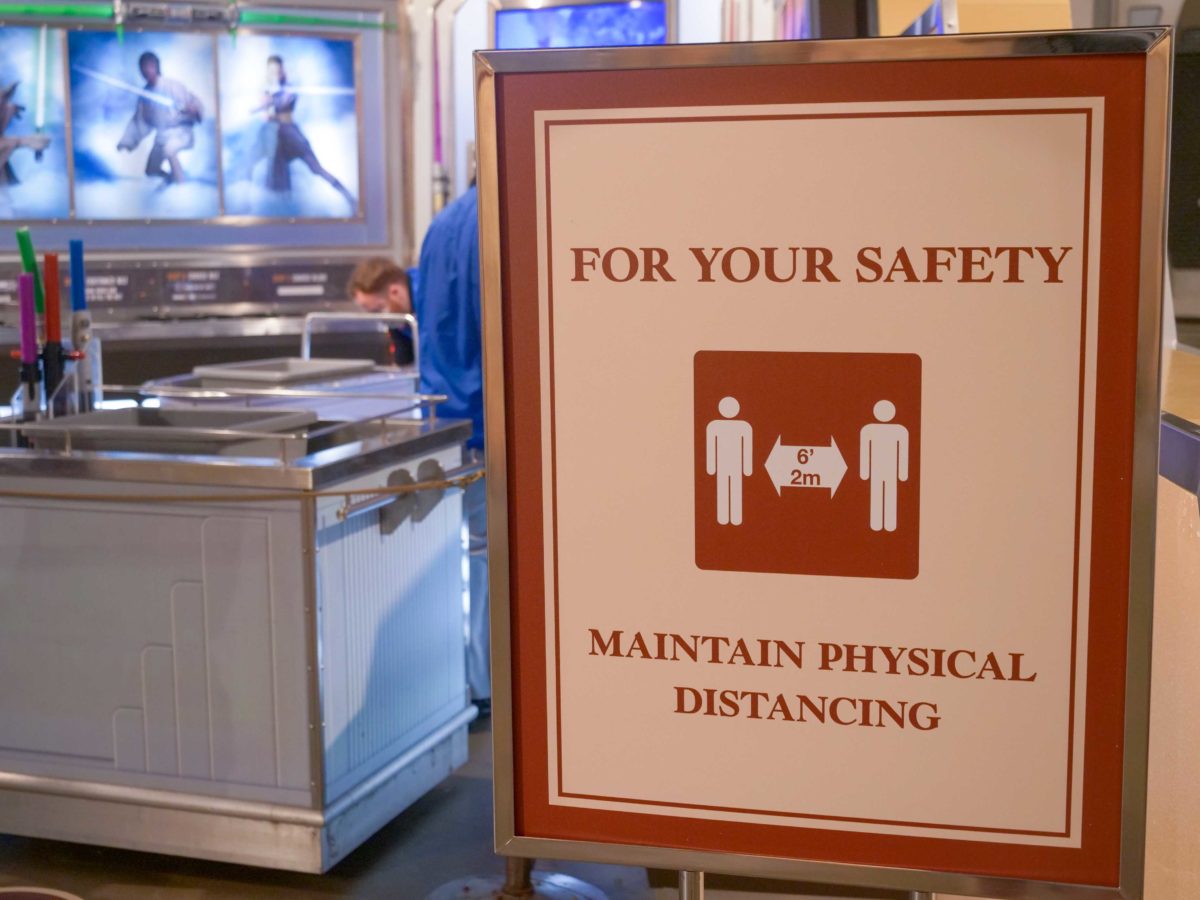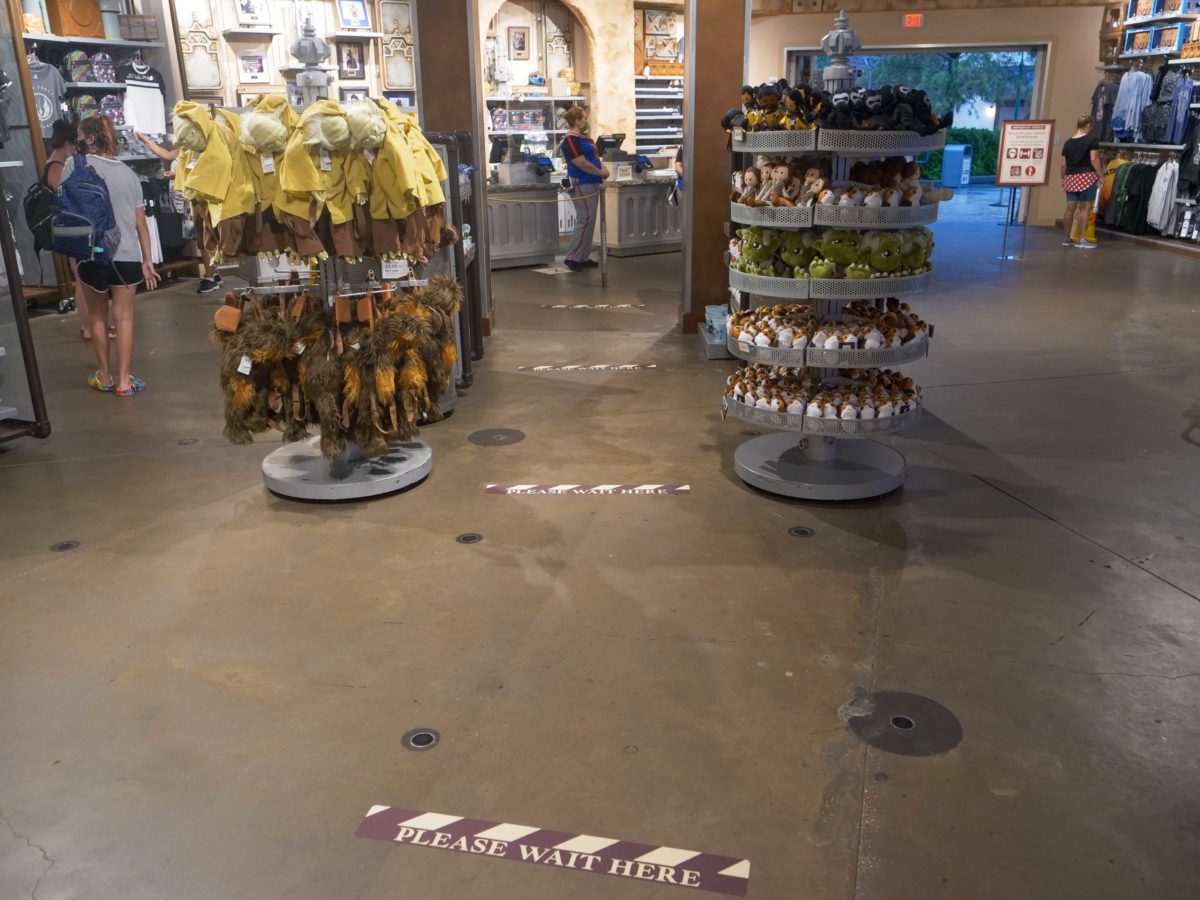 More floor markers have been installed leading up to the cashier desk. This queue does travel through the center of the store, meaning it will have to be managed well by Cast Members during busy periods to avoid traffic situations.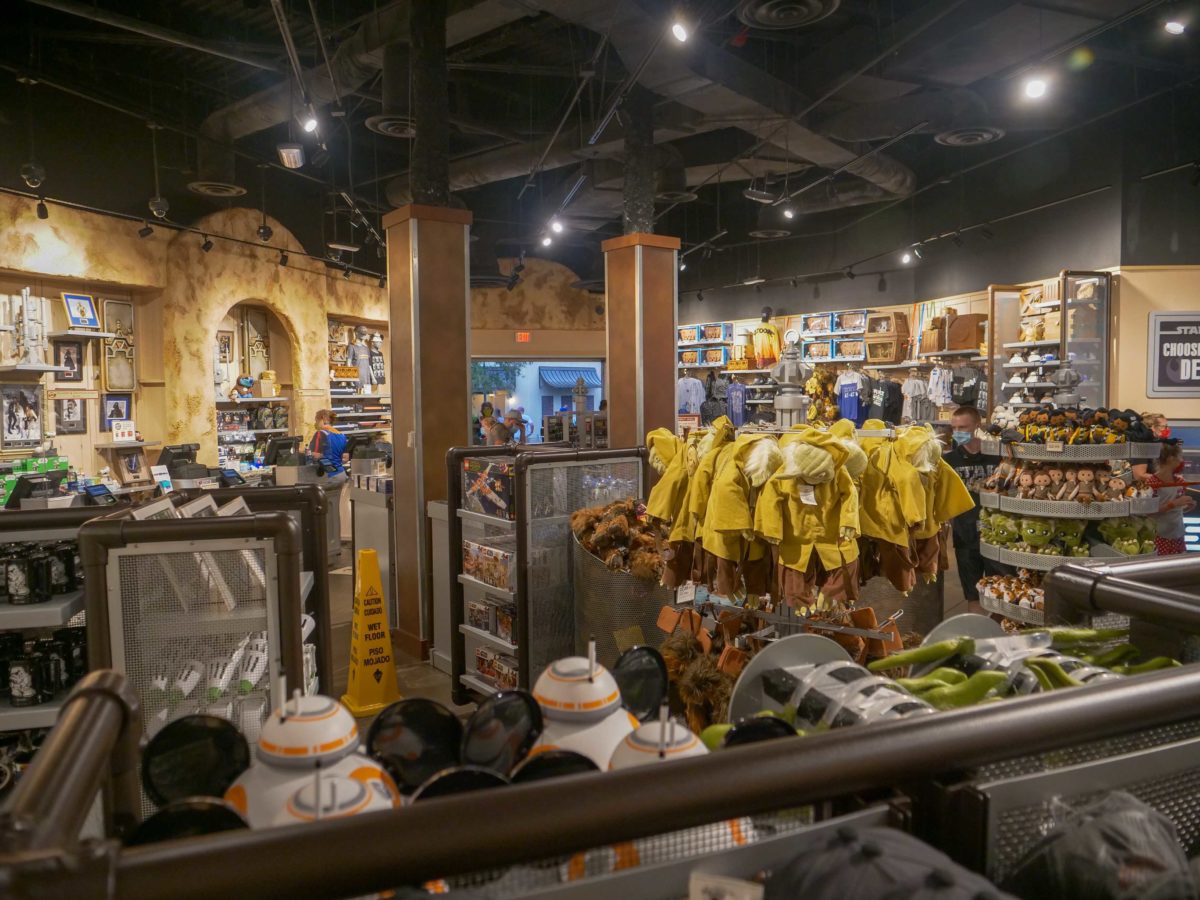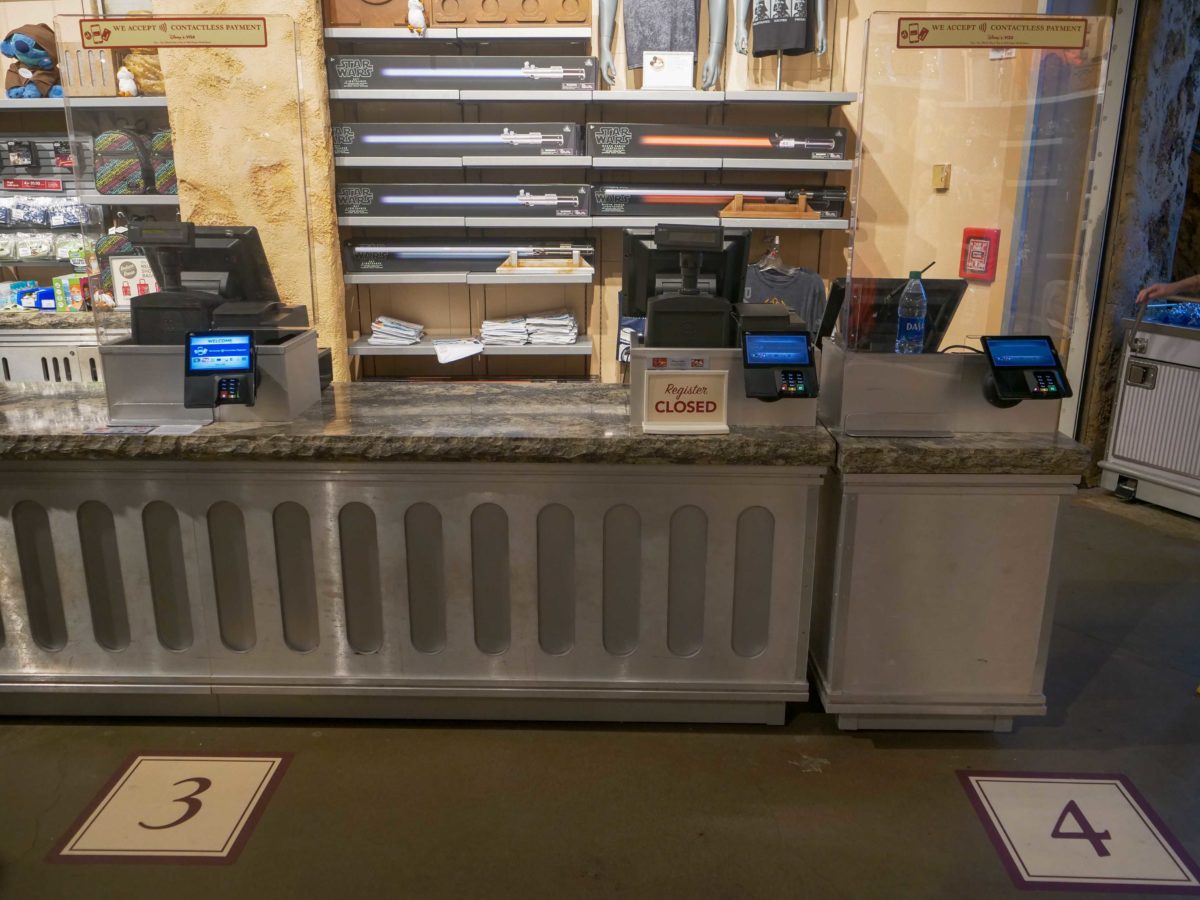 At the register, new plexiglas dividers have been installed at the desk to help protect Cast Members. The checkouts have been numbered, with alternate registers closed to help adhere to social distancing guidelines.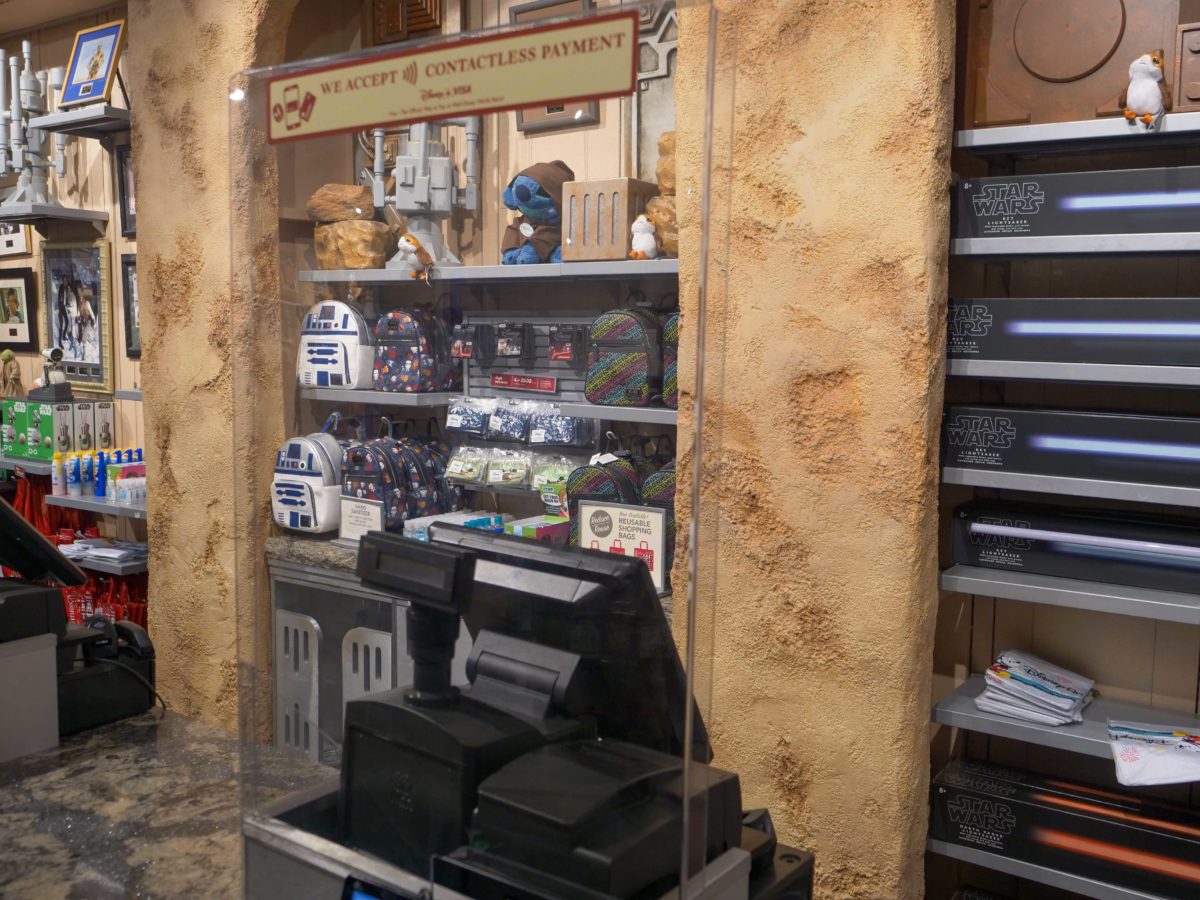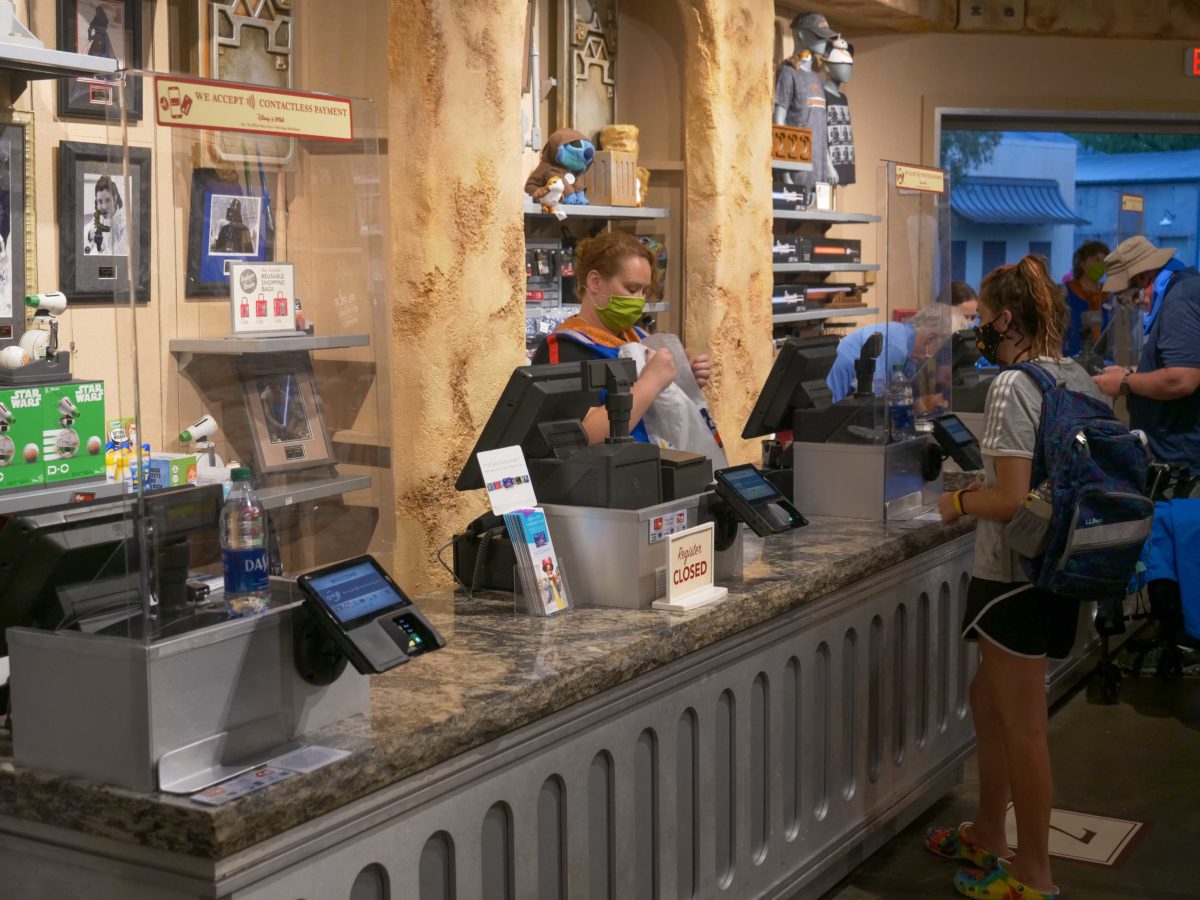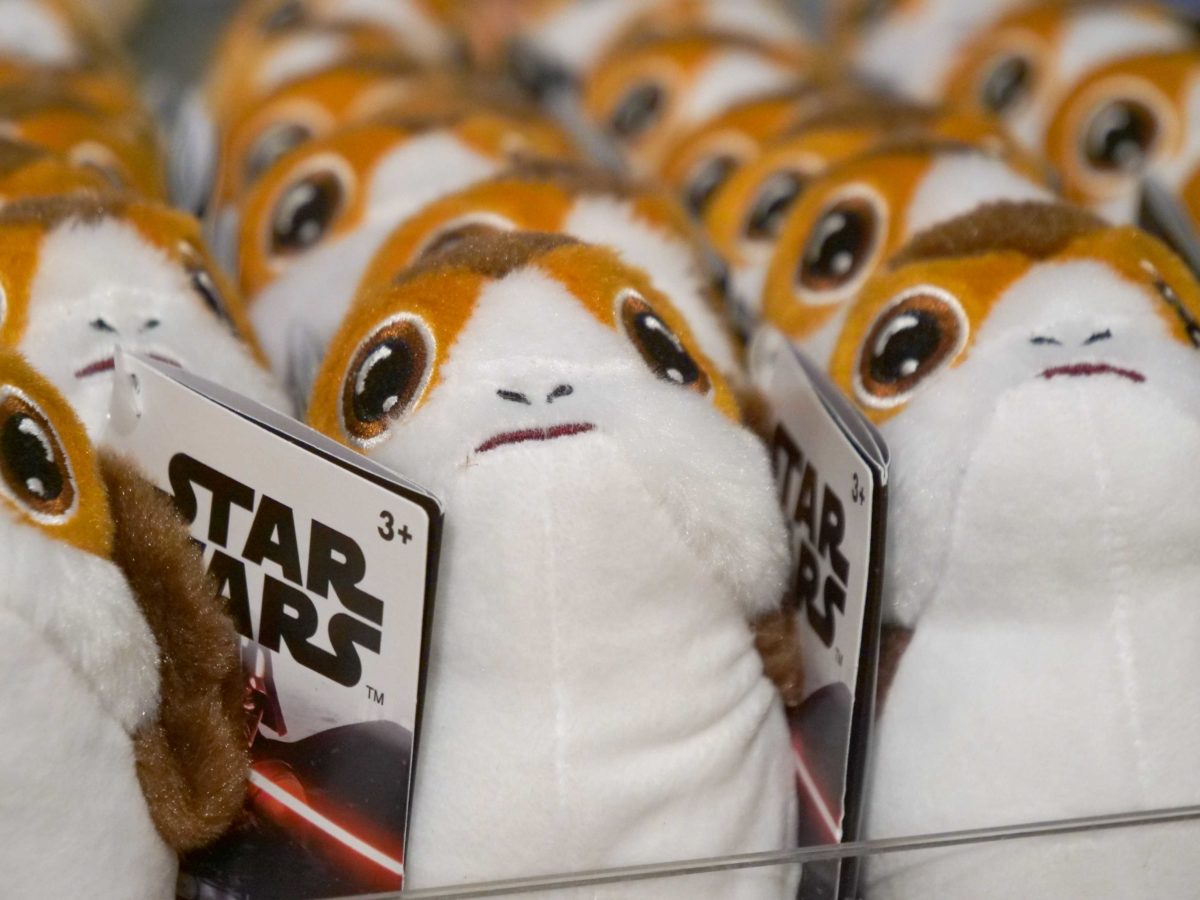 How many Porgs can you spot in this photo?
Also within Tatooine Traders is the popular build-your-own Lightsaber station. It was unclear how this experience would function under the new regulations, as similar offerings have been removed in other parts of Walt Disney World. In Disney Springs, both the Lightsaber building stations in Star Wars Trading Post and the Gauntlet building stations in MARVEL Super Hero Headquarters have been blocked off to guests. Over in Star Wars: Galaxy's Edge, Savi's Workshop are now selling legacy Lightsabers in place of the build-your-own experience. Here in Tatooine Traders, however, guests do still have a chance to "choose their destiny" as before.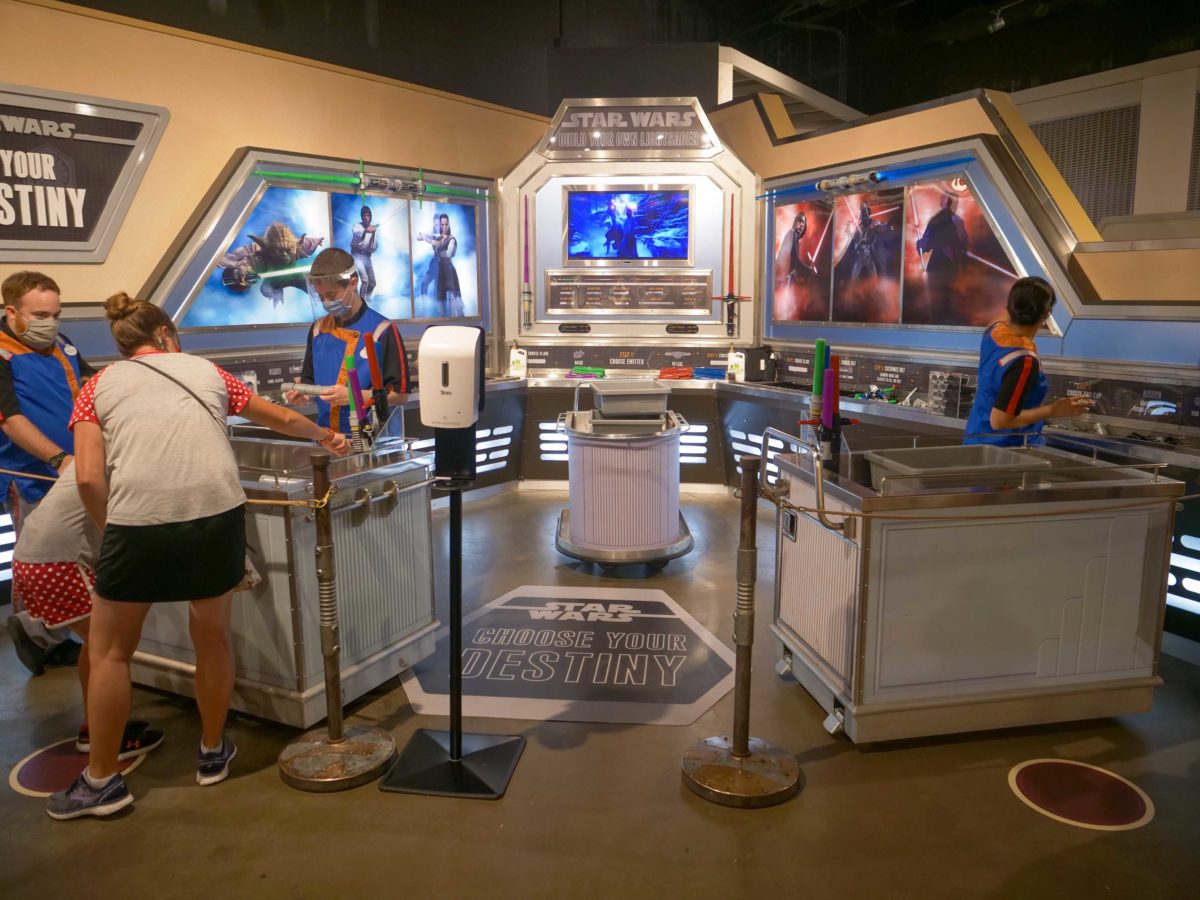 As guests approach the station, you are able to sanitize your hands from another dispenser, and are requested to stand on one of the circular floor stickers in front of a workbench.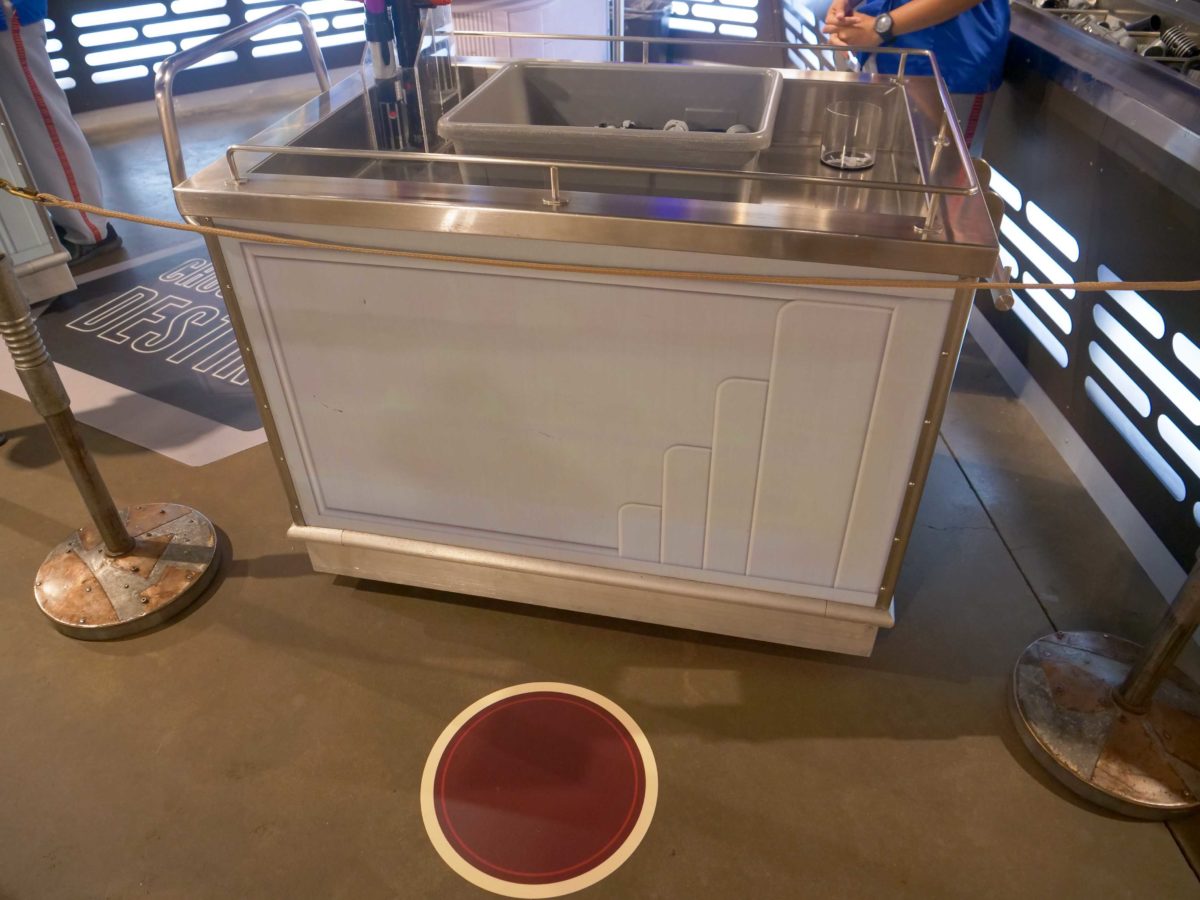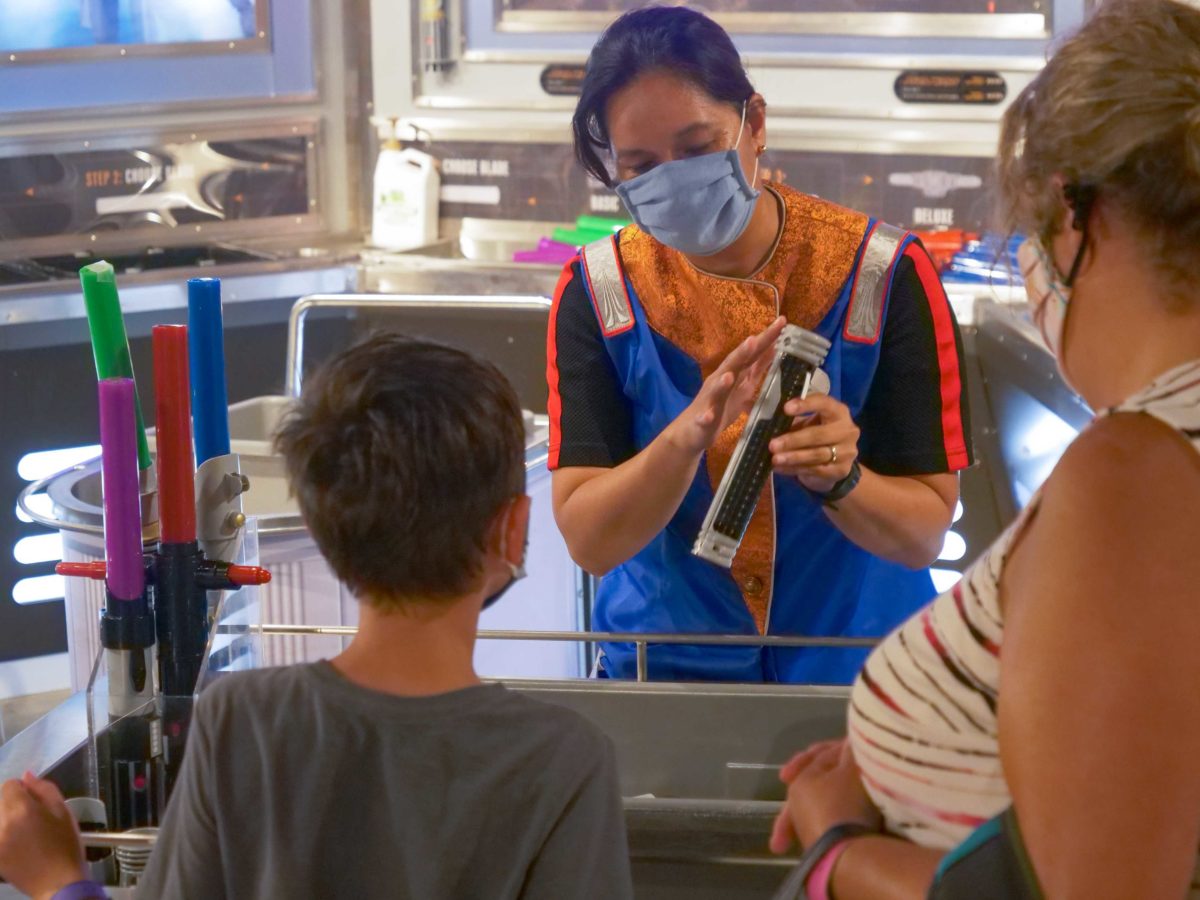 Once located, a Cast Member will explain to guests the building process of Lightsabers, and give them a gray bin containing the selection of parts available for guests to choose from.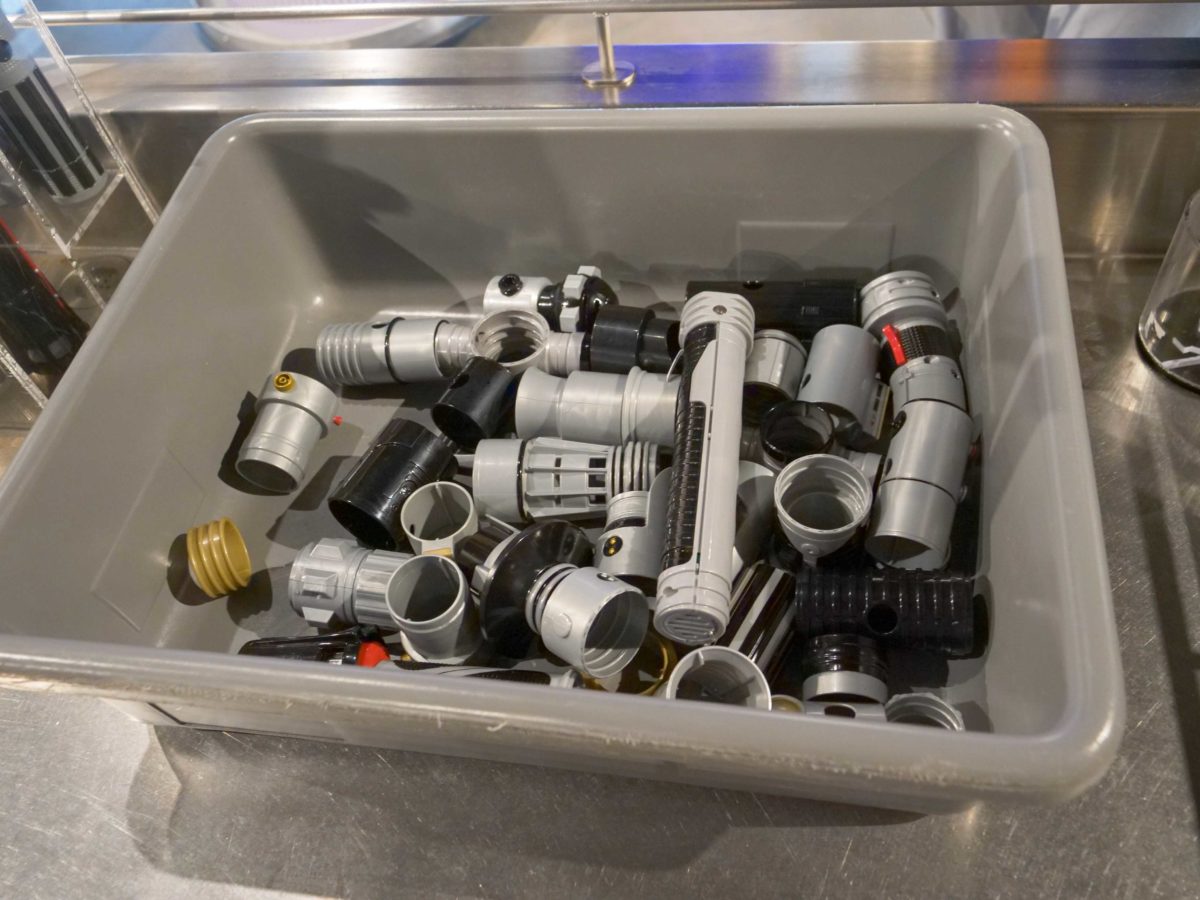 From this bin, guests can select their parts and assemble their saber. After this, the bin is taken away to be disinfected, and the next guest will receive a different, pre-sanitized selection of parts to choose from.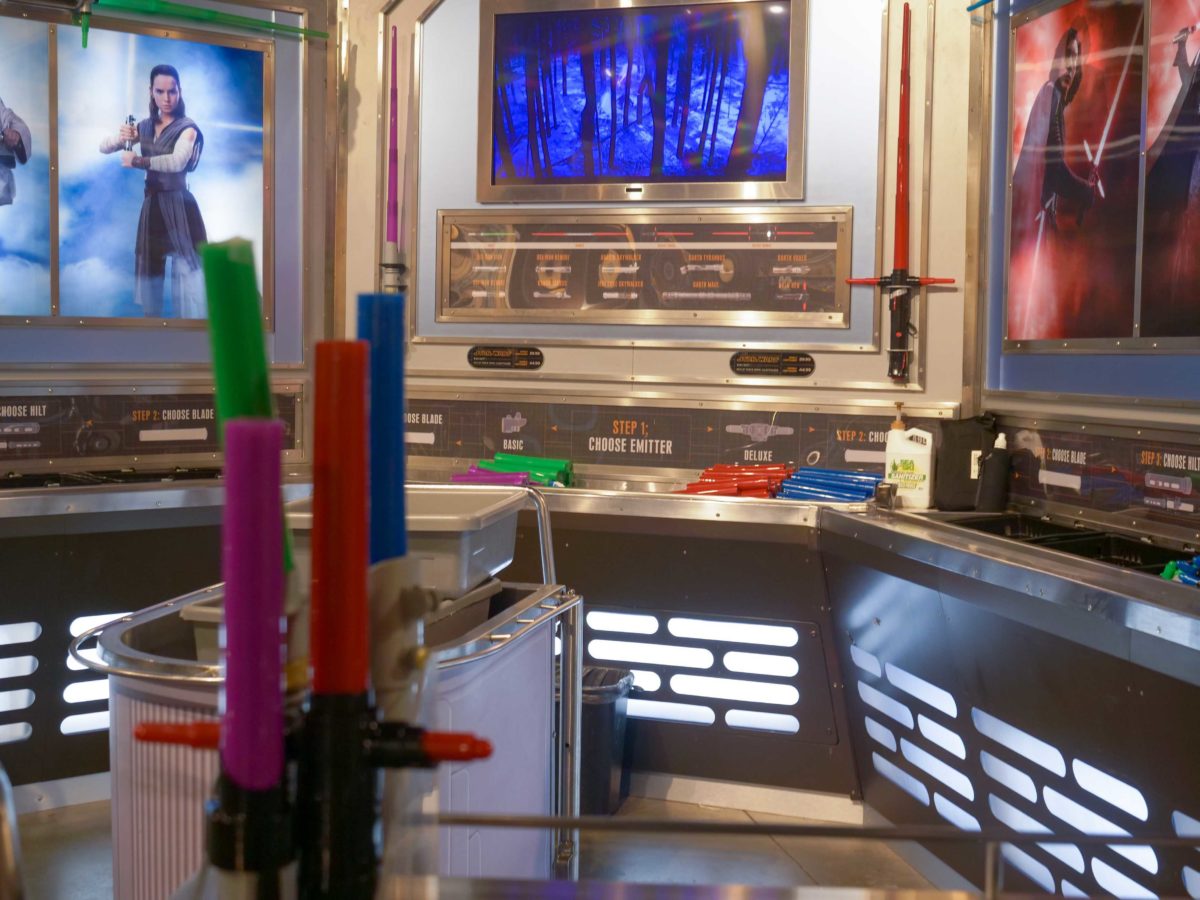 We are pleased to see that the Lightsaber building experience is still being offered at Tatooine Traders, although modified. What do you think of this amended offering?