EPCOT began Cast Member previews today as part of Walt Disney World's phased reopening. We are beyond thrilled to be here covering all updates from attractions to dining. Our next stop is Test Track, where physical distancing markers have been placed throughout the queue in addition to plexiglass dividers. Normally, guests can use a touch screen to virtually customize their ride vehicle, but this has been temporarily eliminated in the wake of COVID-19.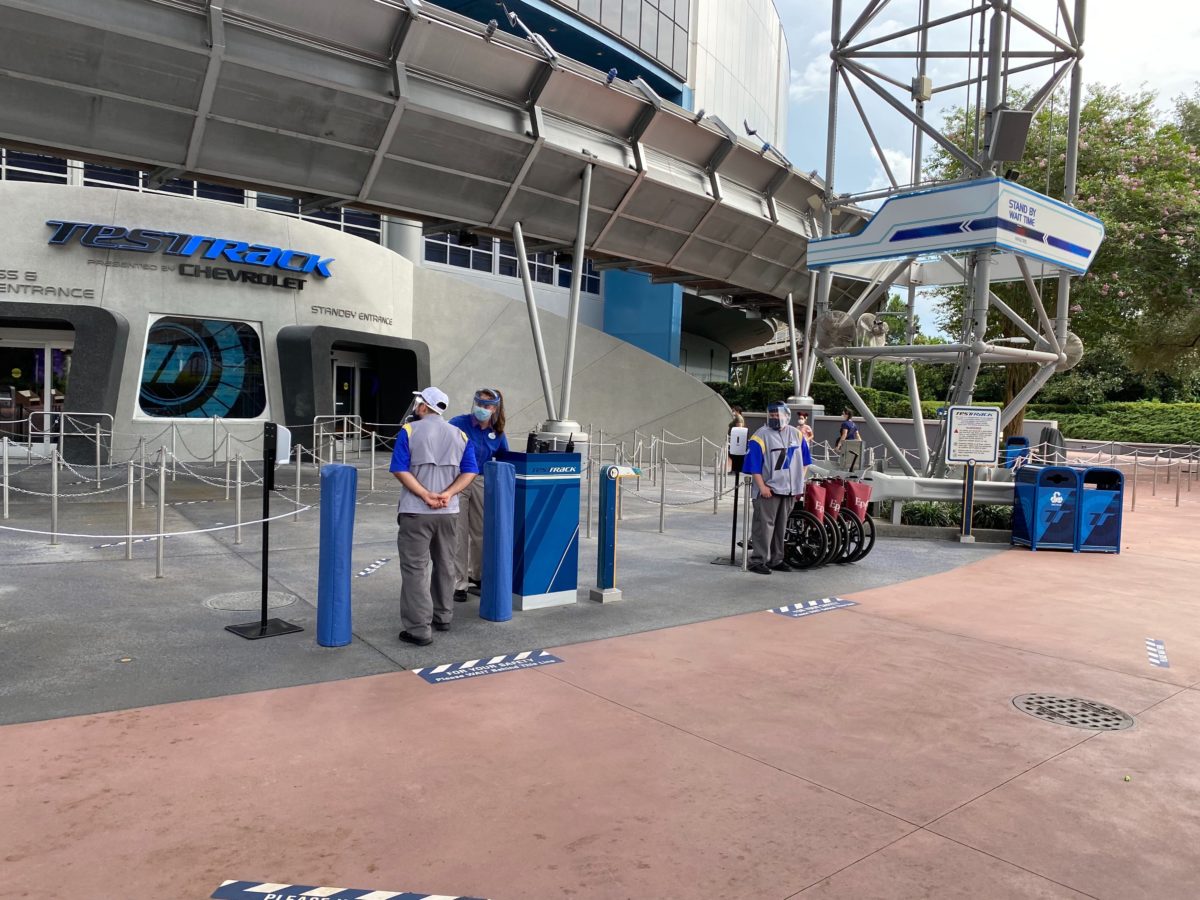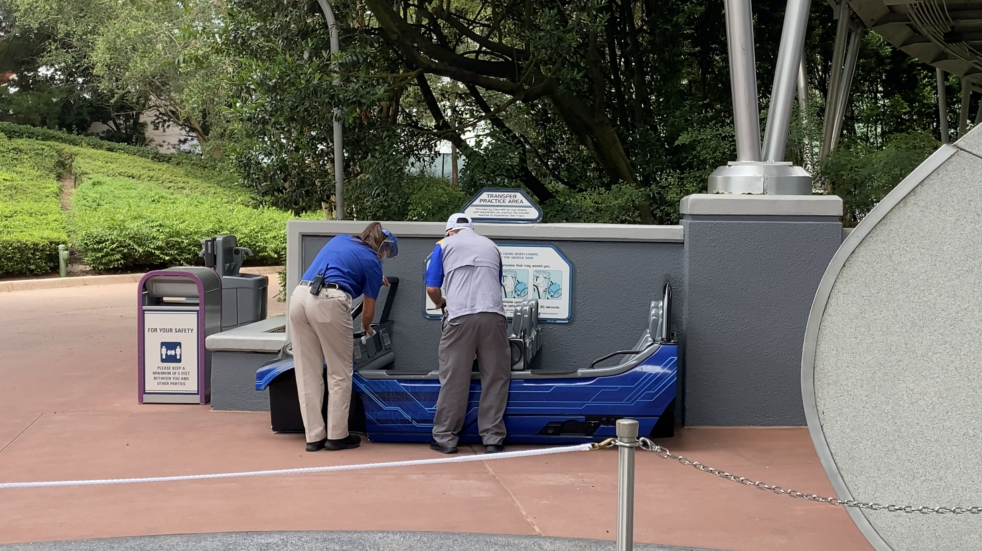 Cast Members worked vigorously to keep the area clean.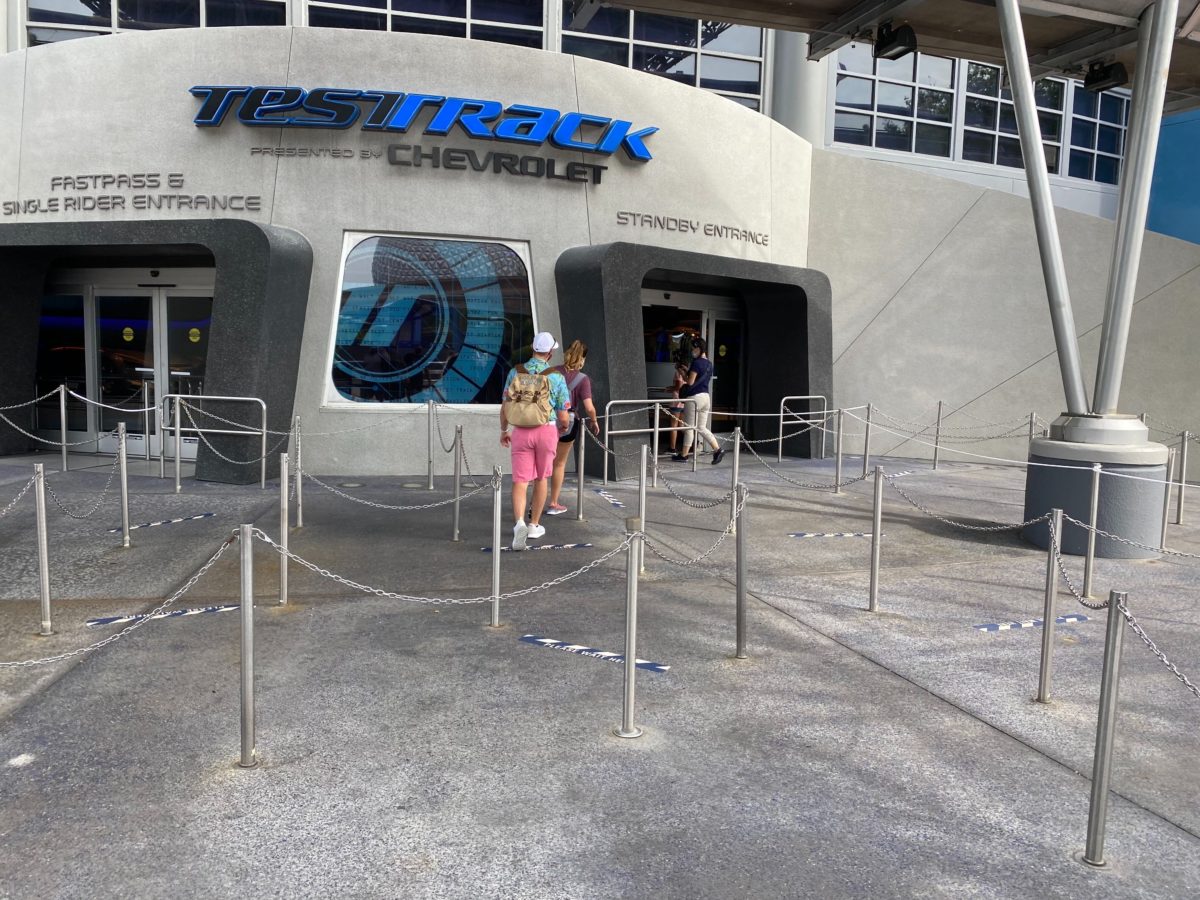 Physical distancing markers are placed throughout the queue to ensure each part maintains a safe distance.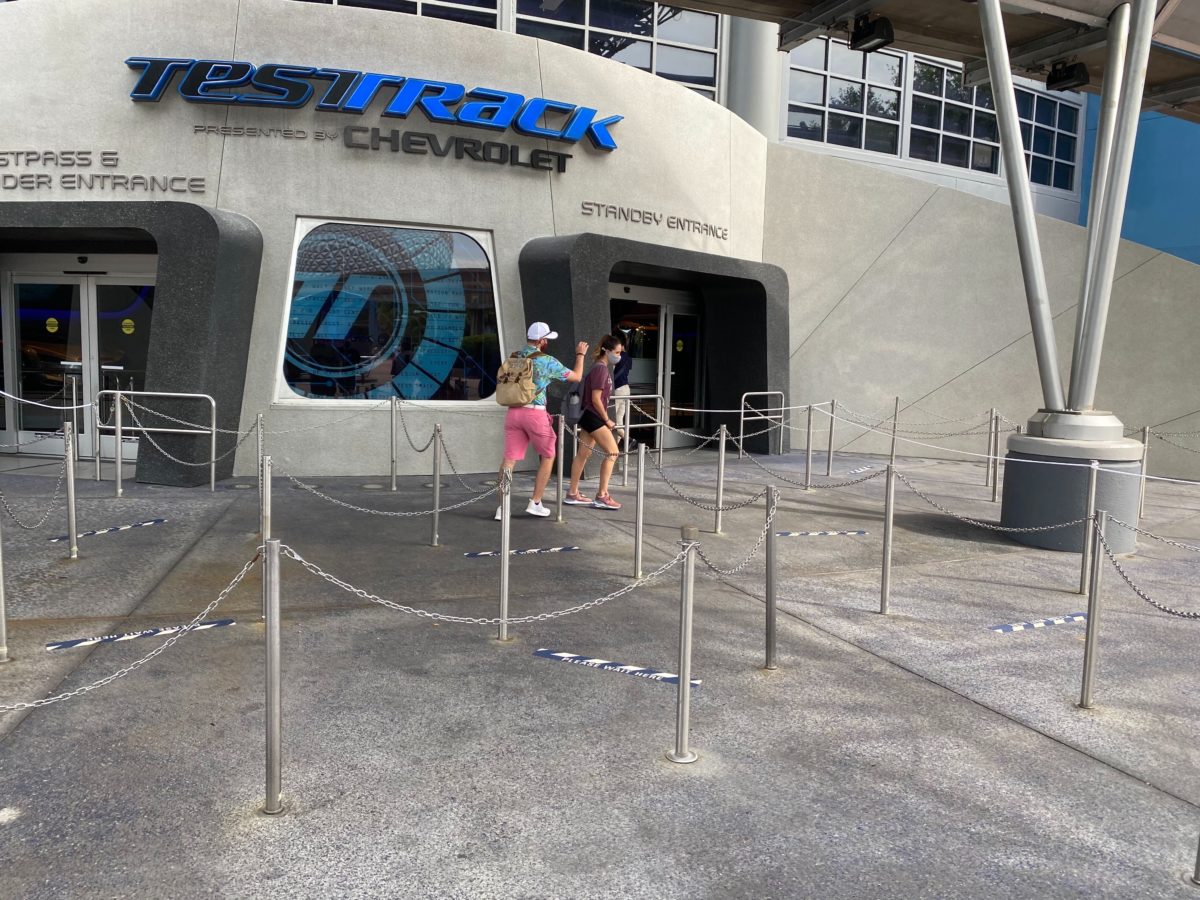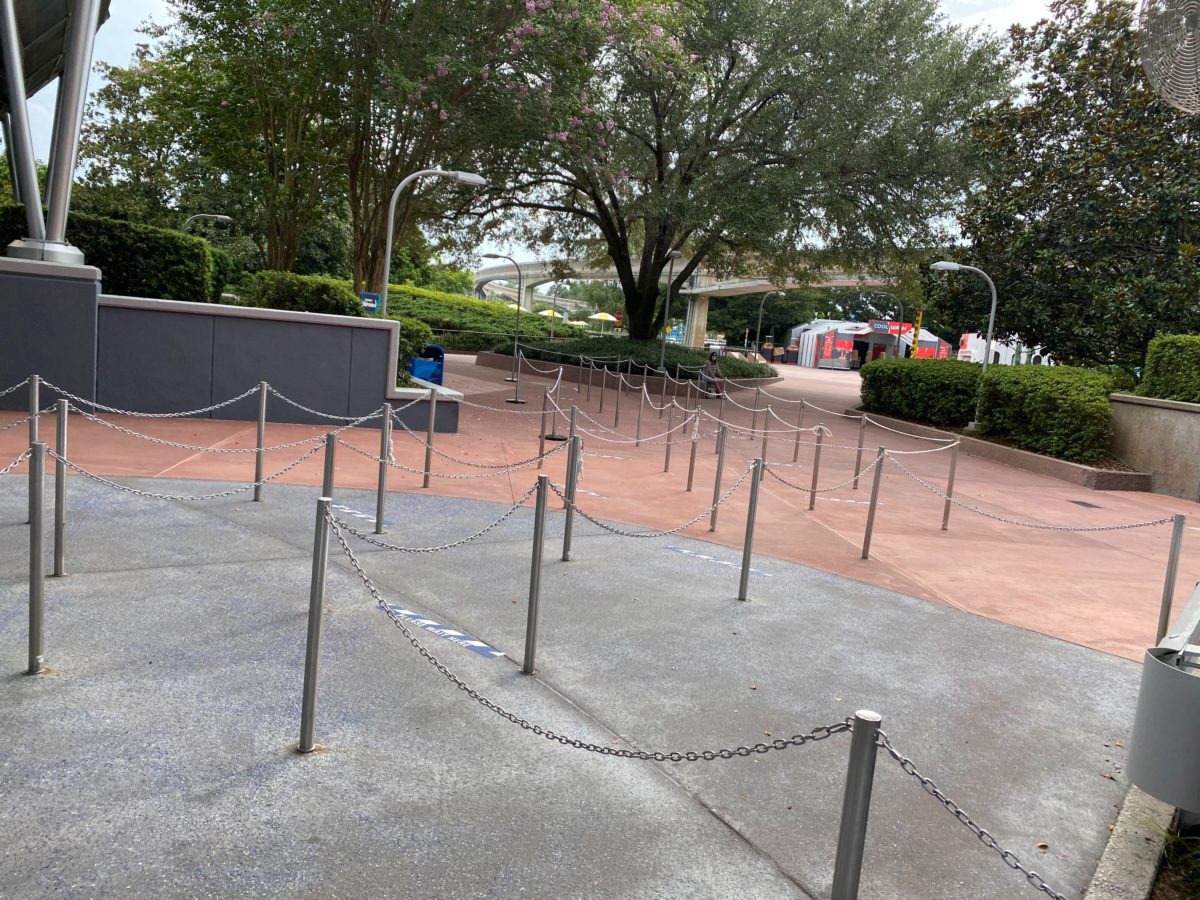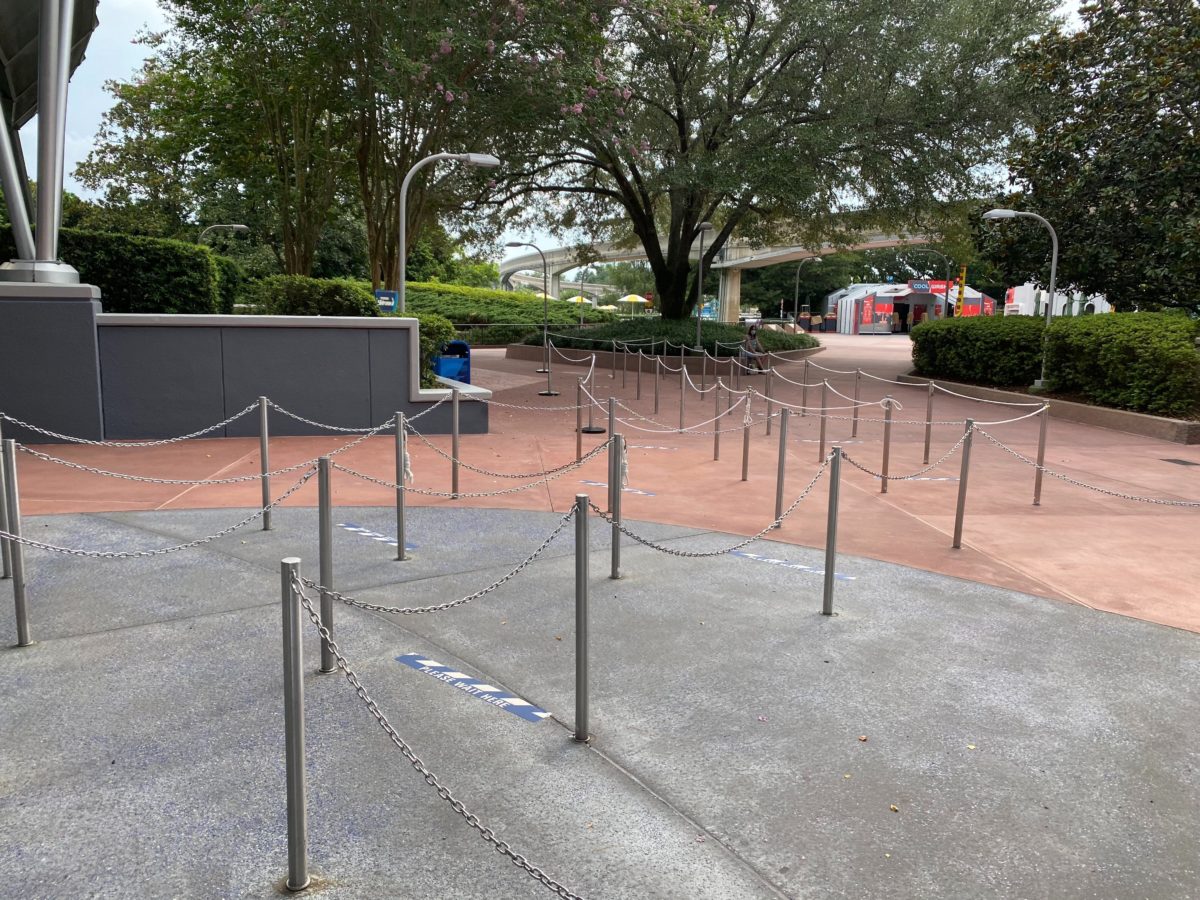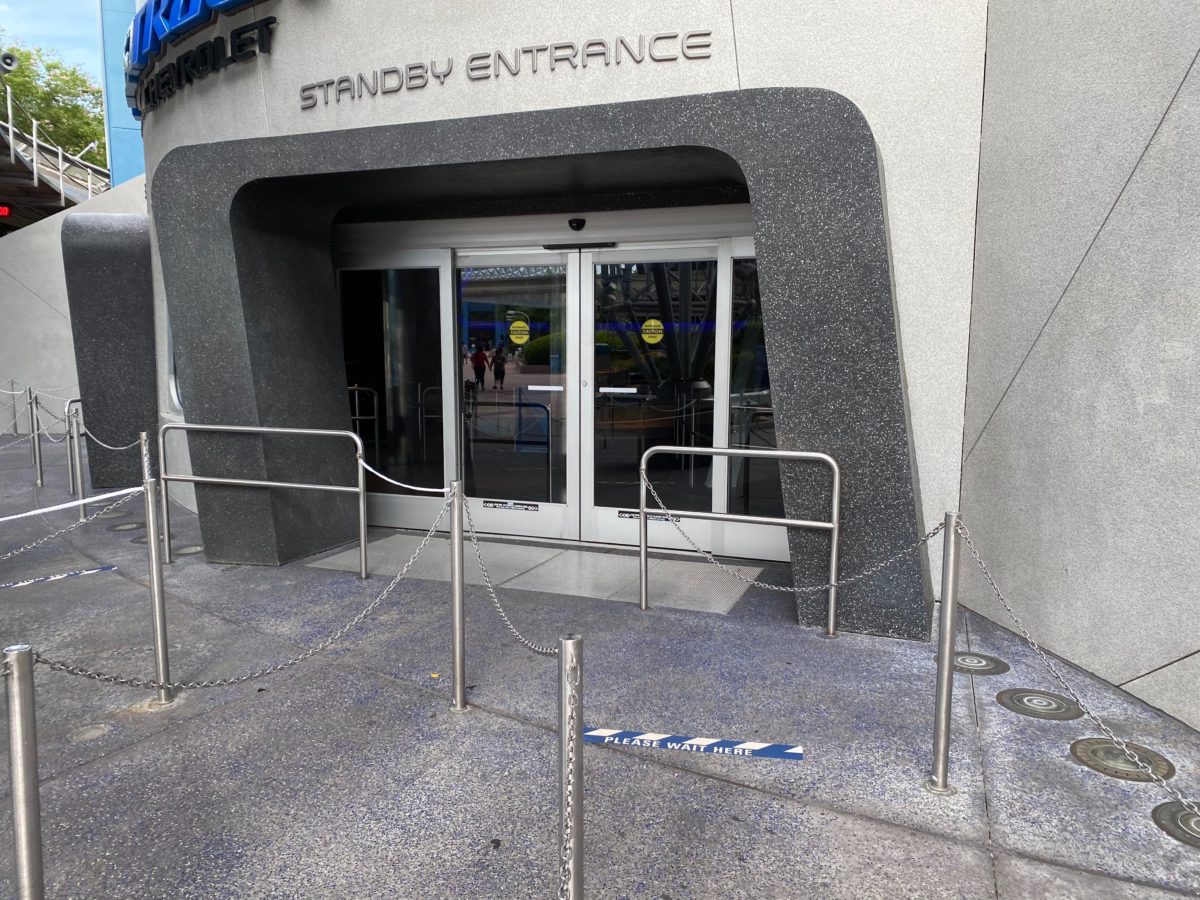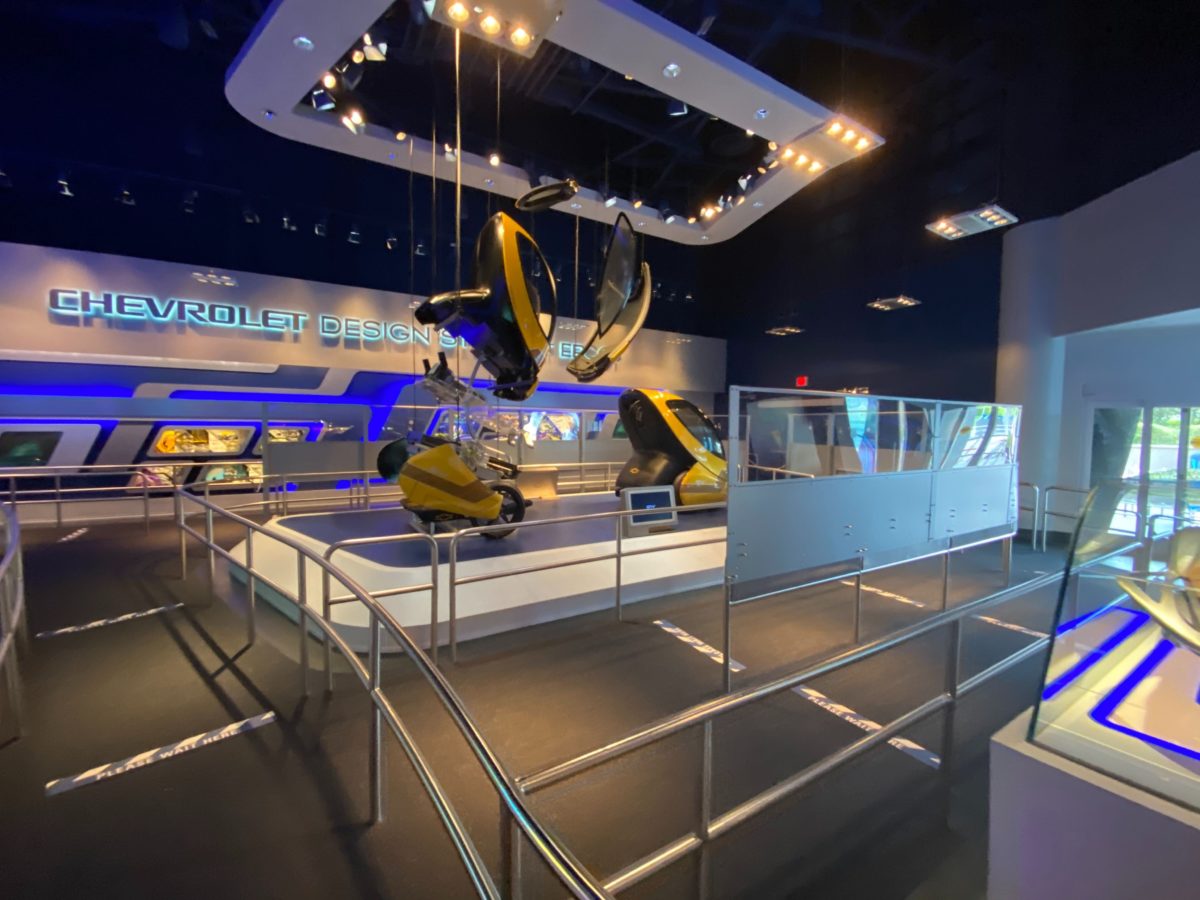 Plexiglass queue dividers are also present throughout the queue in areas where guests would pass by one another.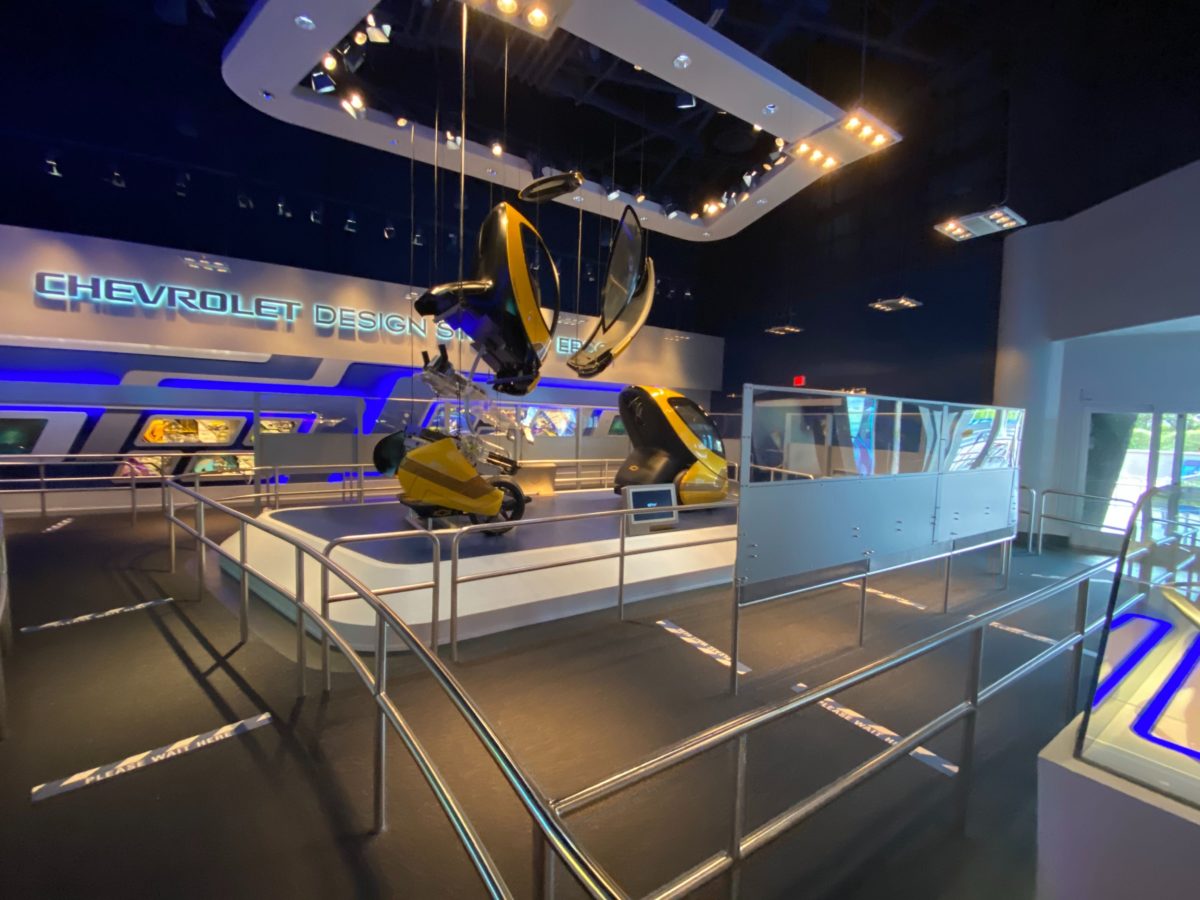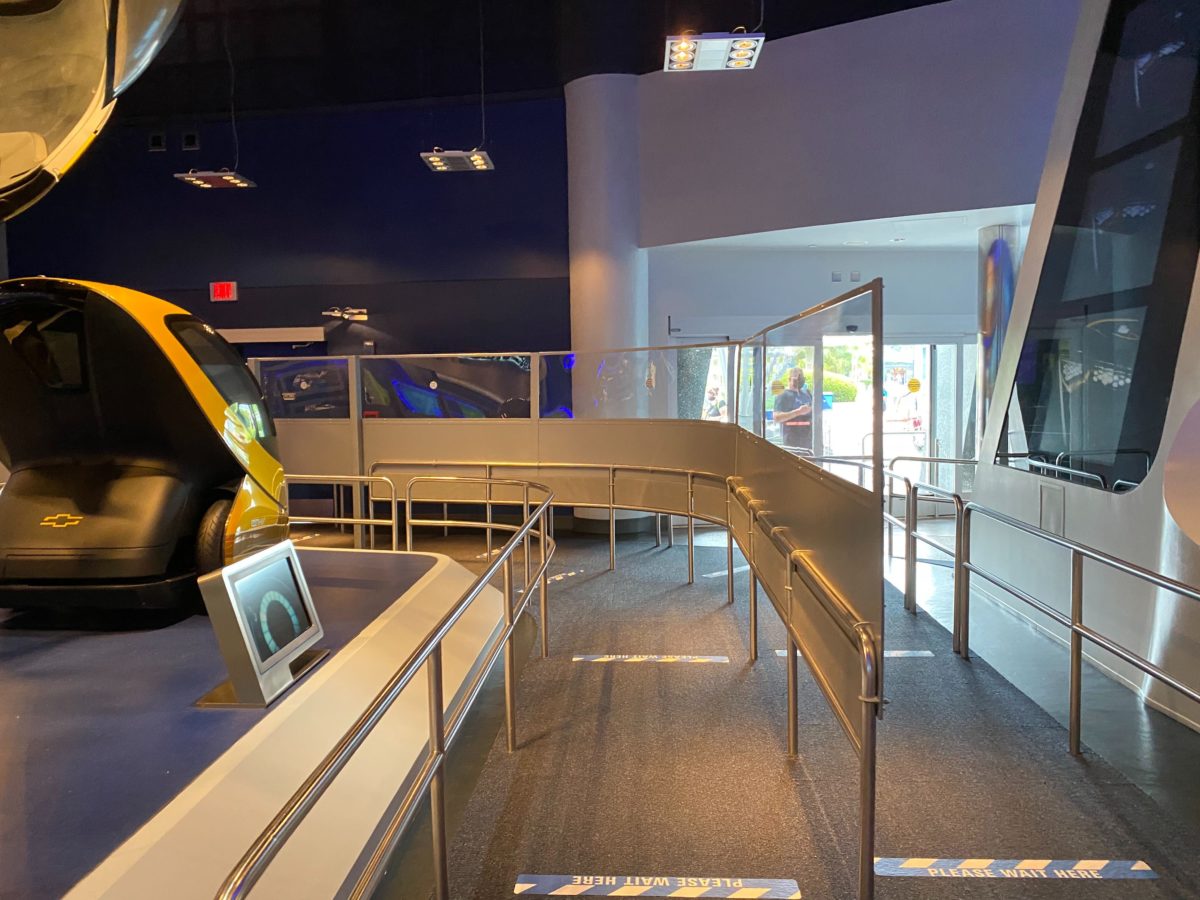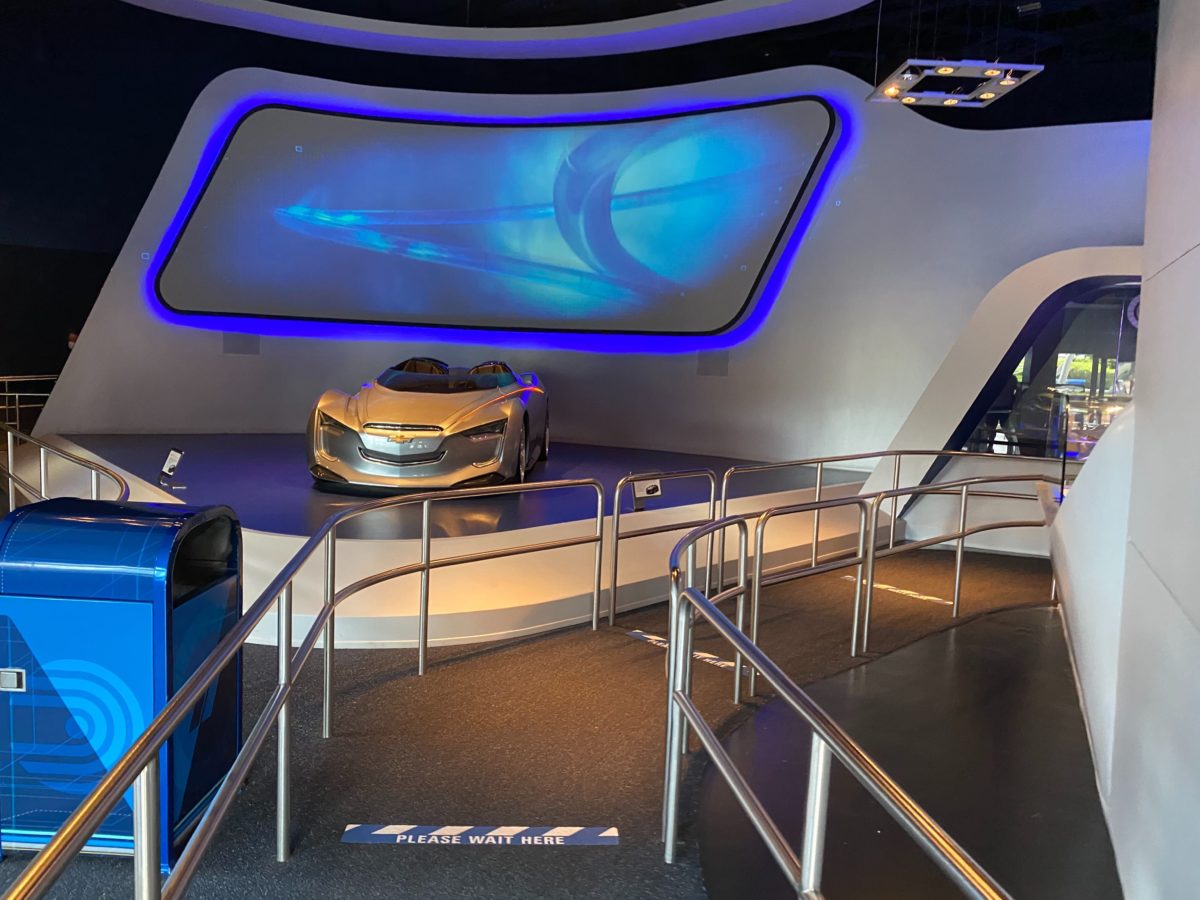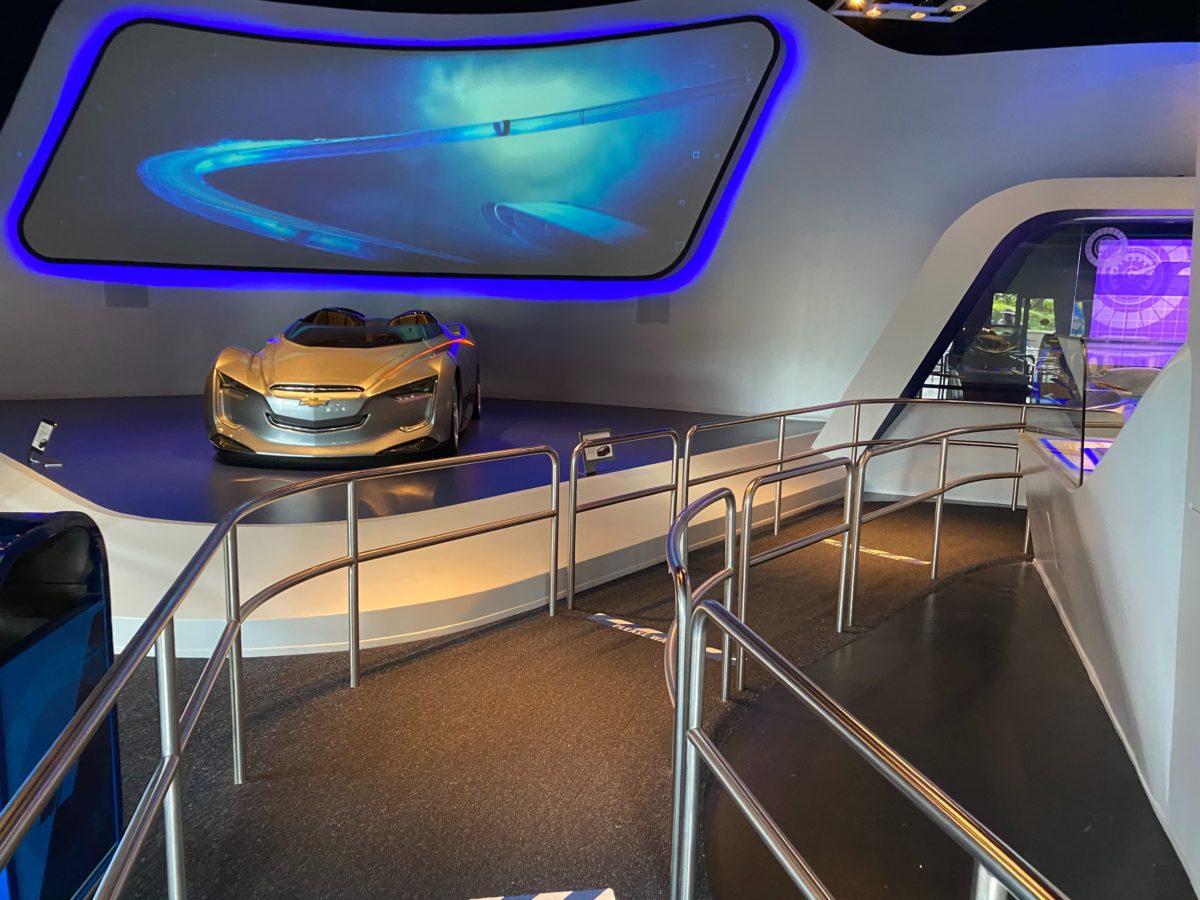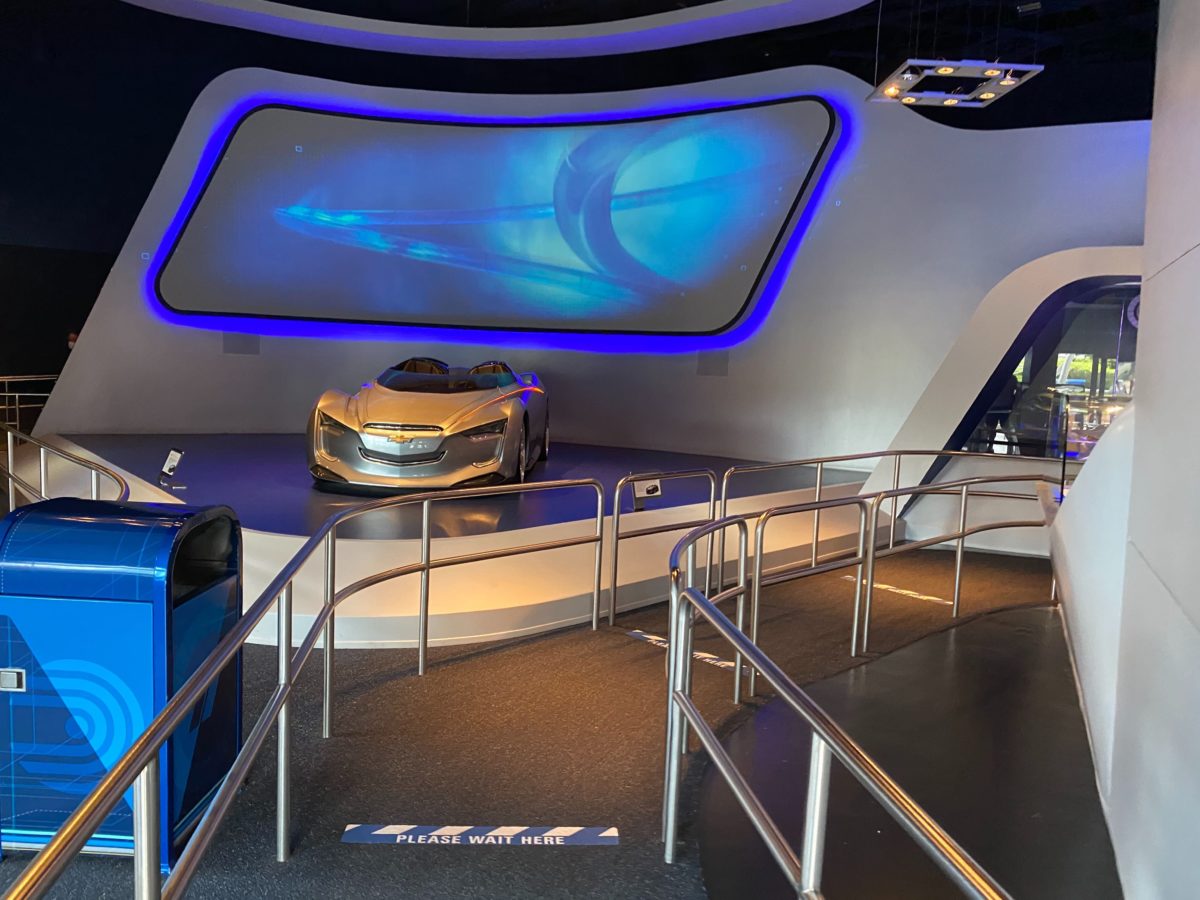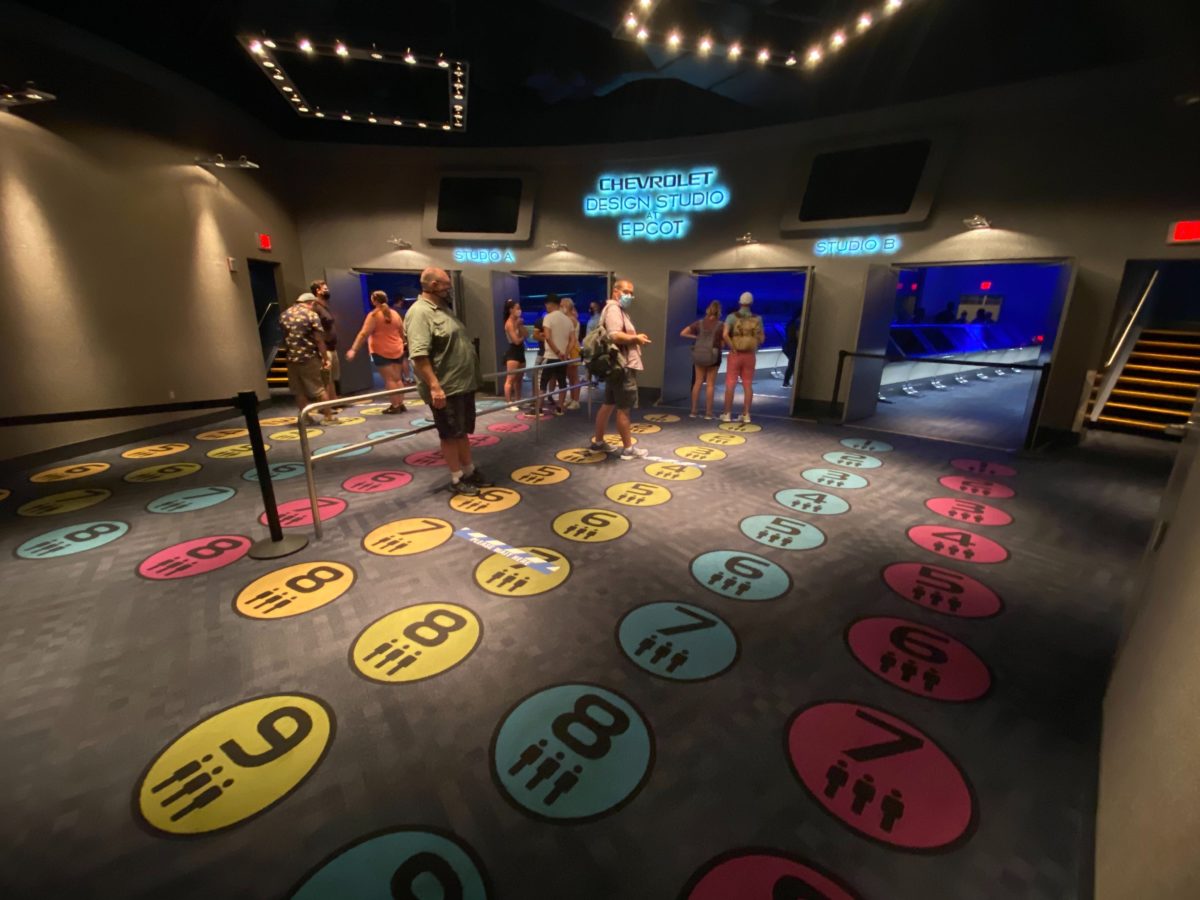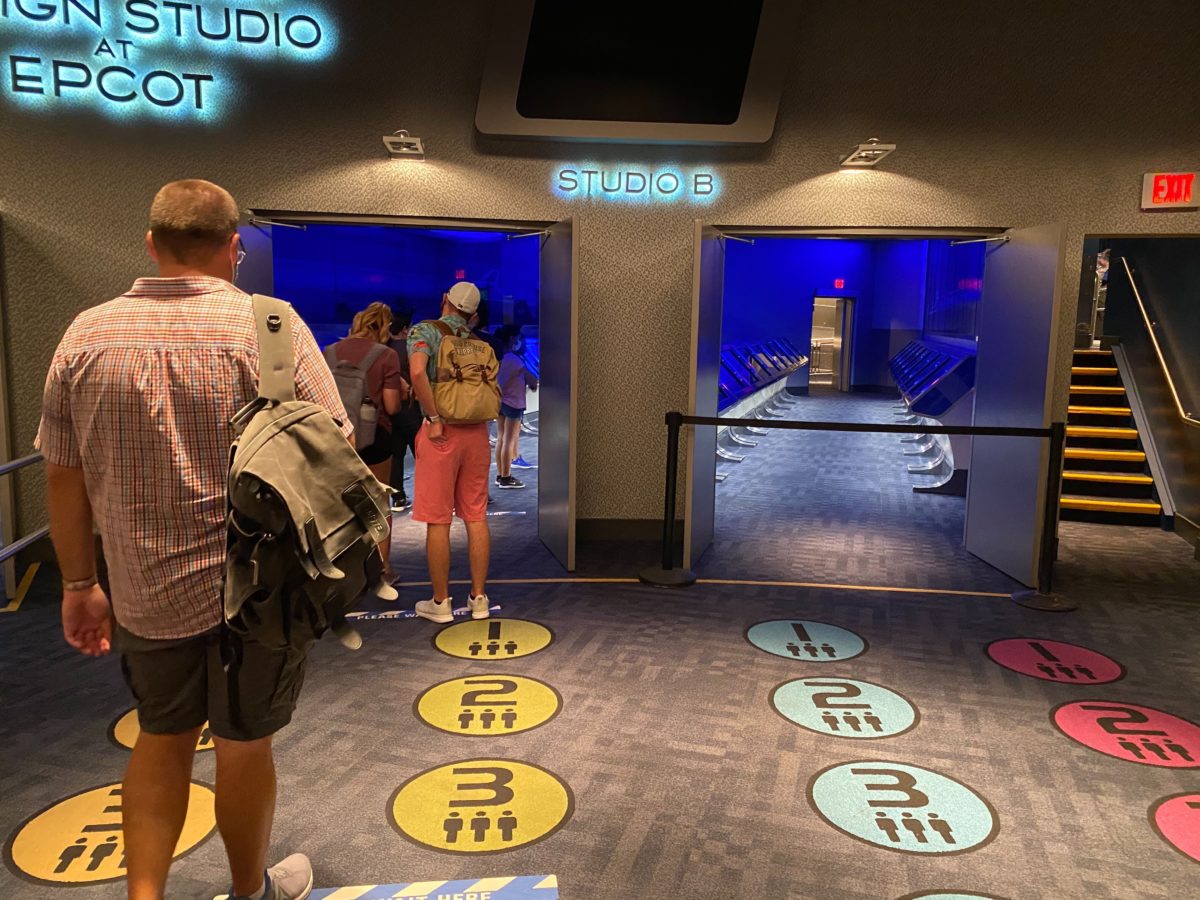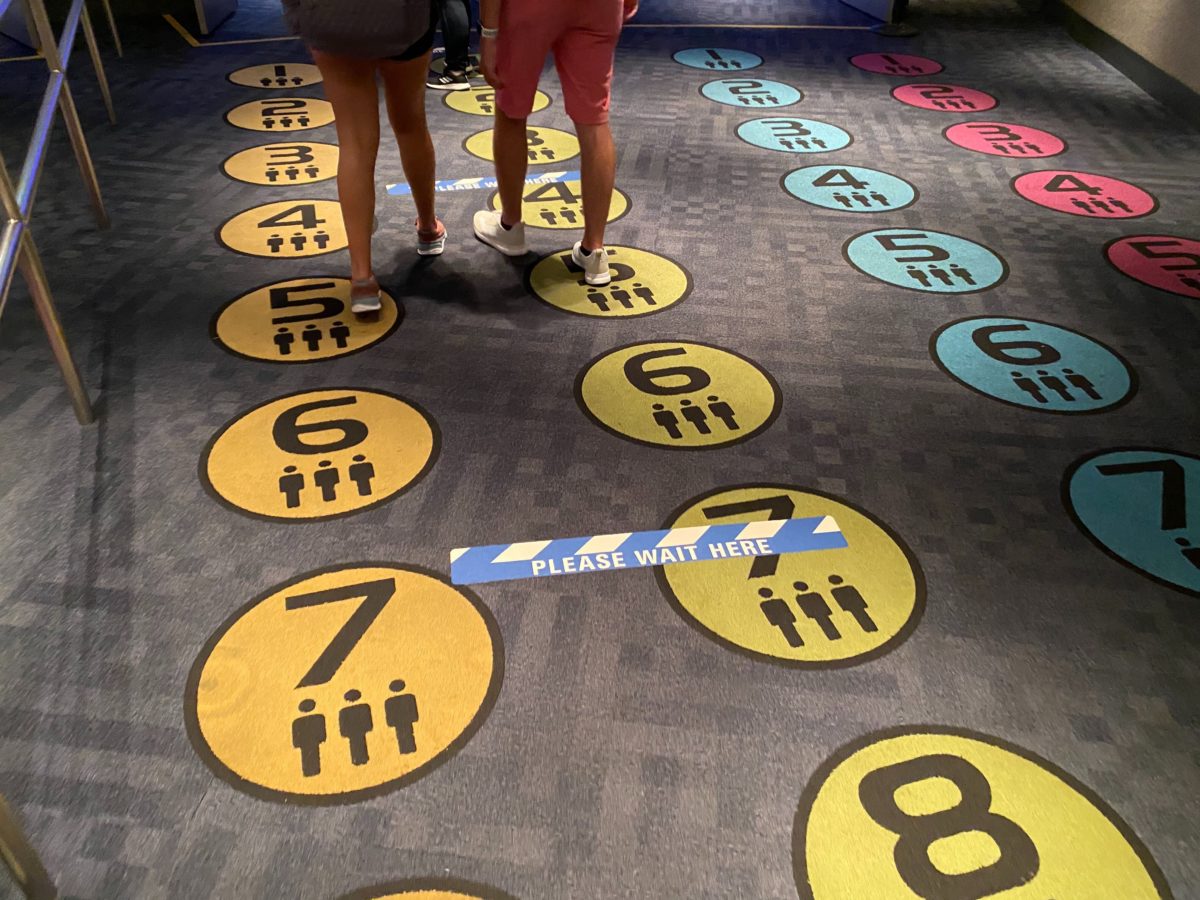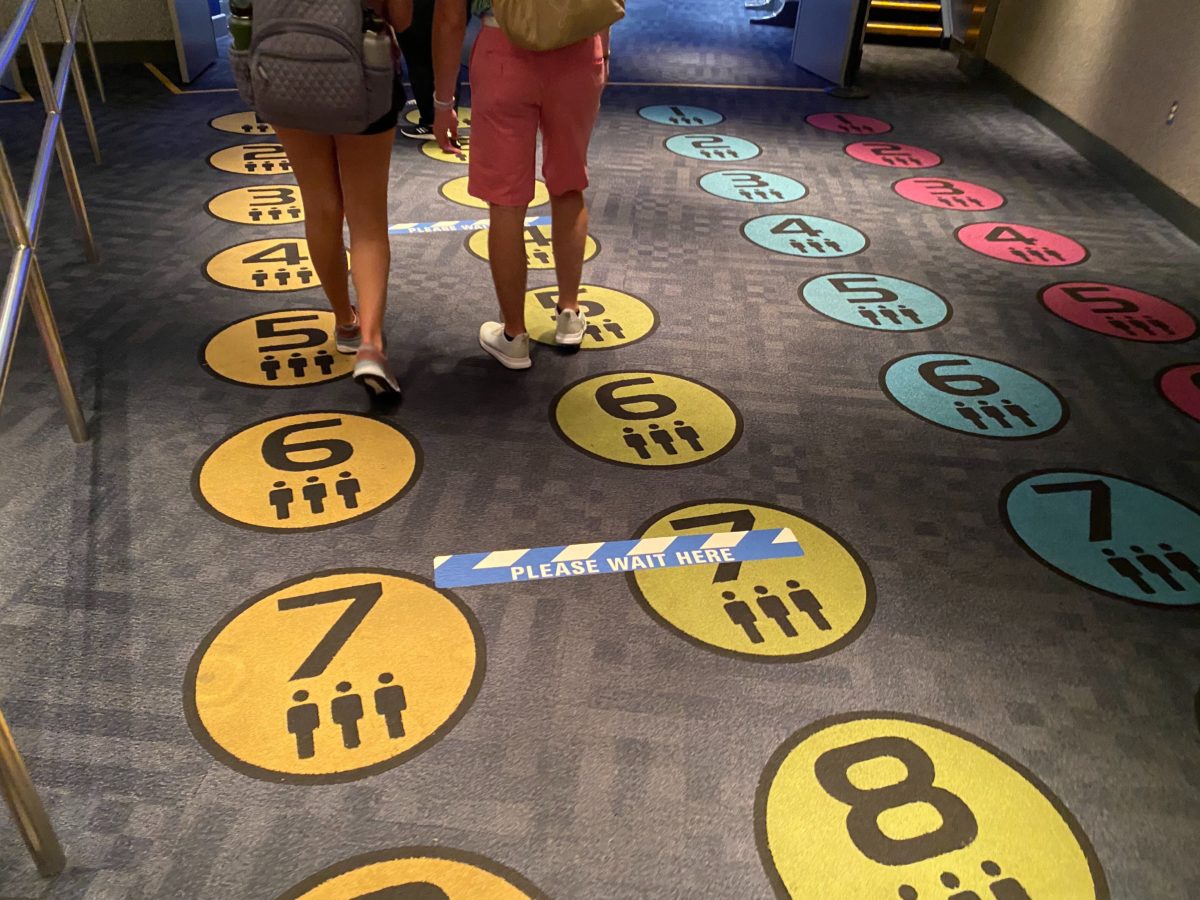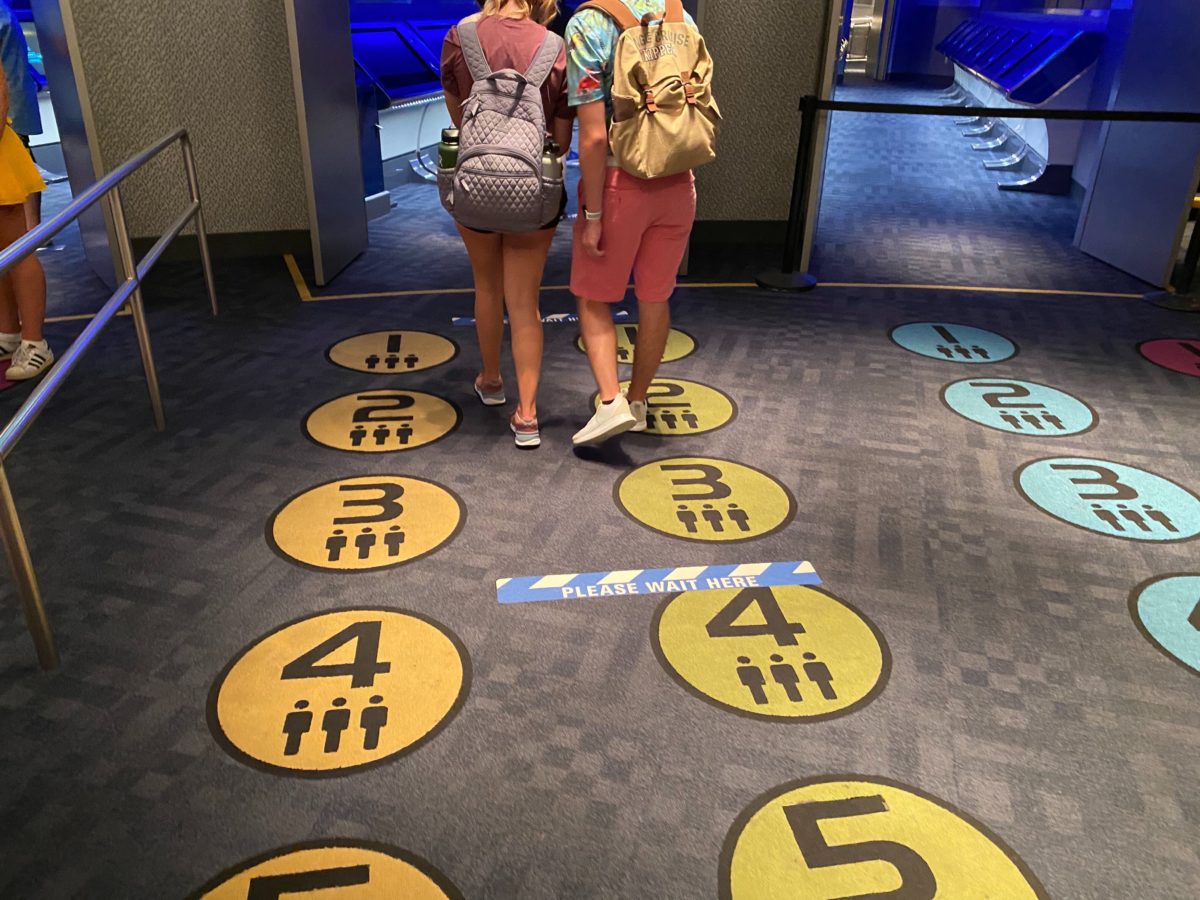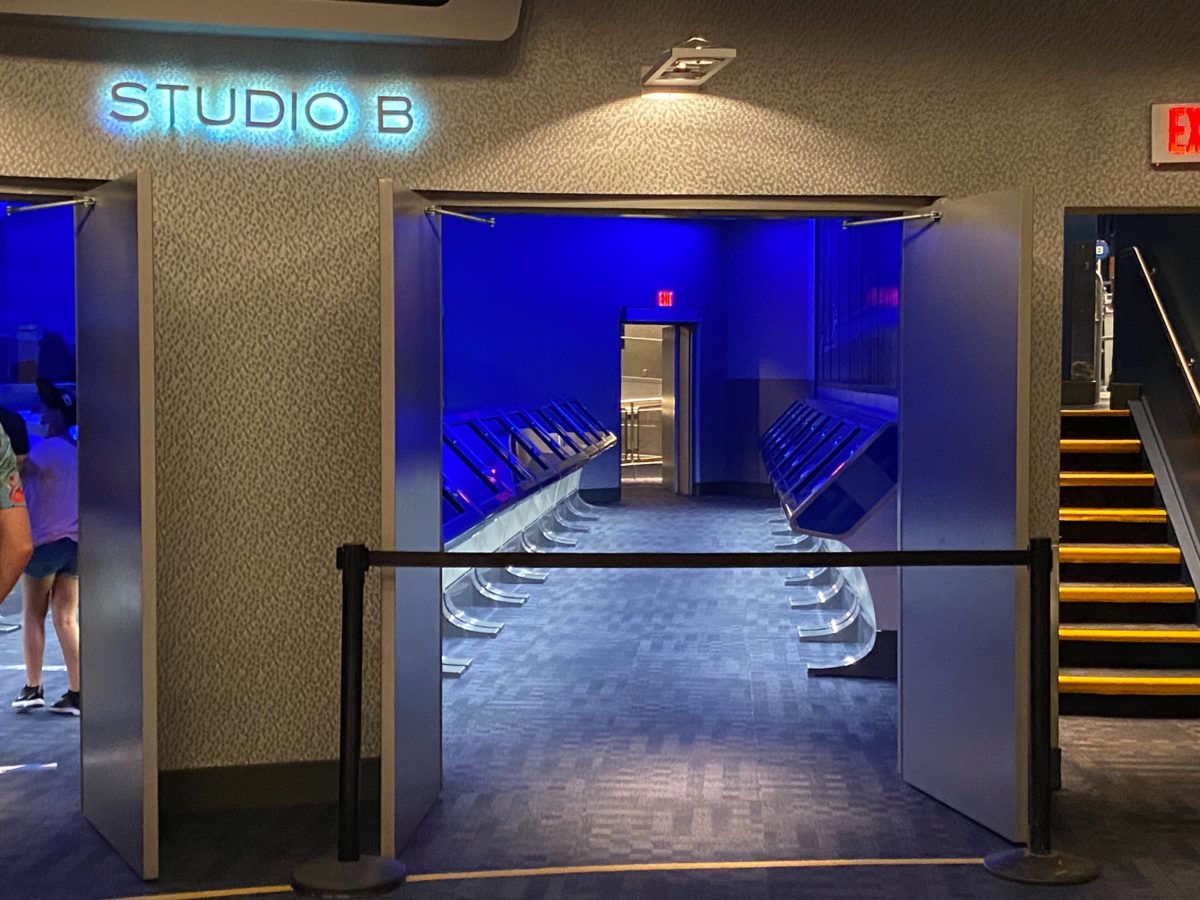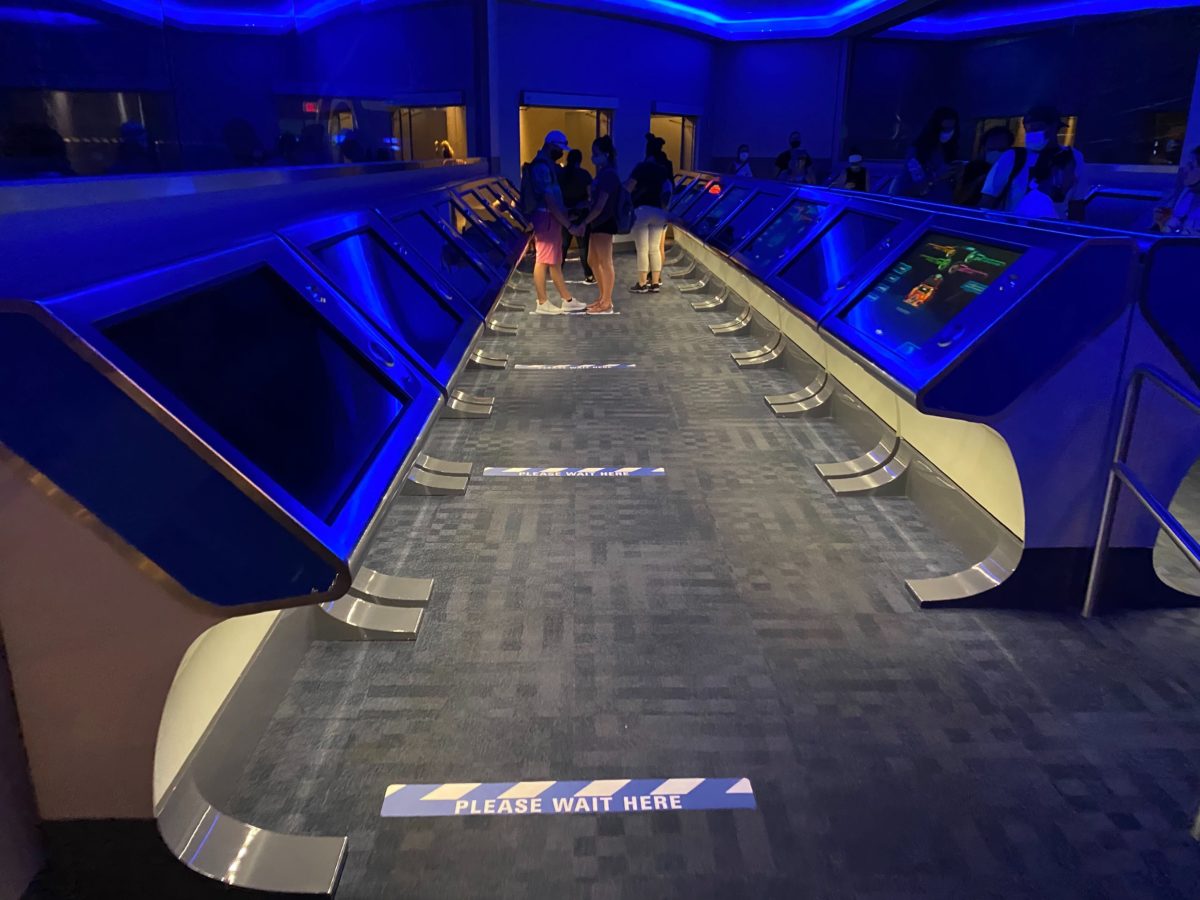 Since vehicle customization is being put on hold for the time being, the queue continues straight through the Design Studio.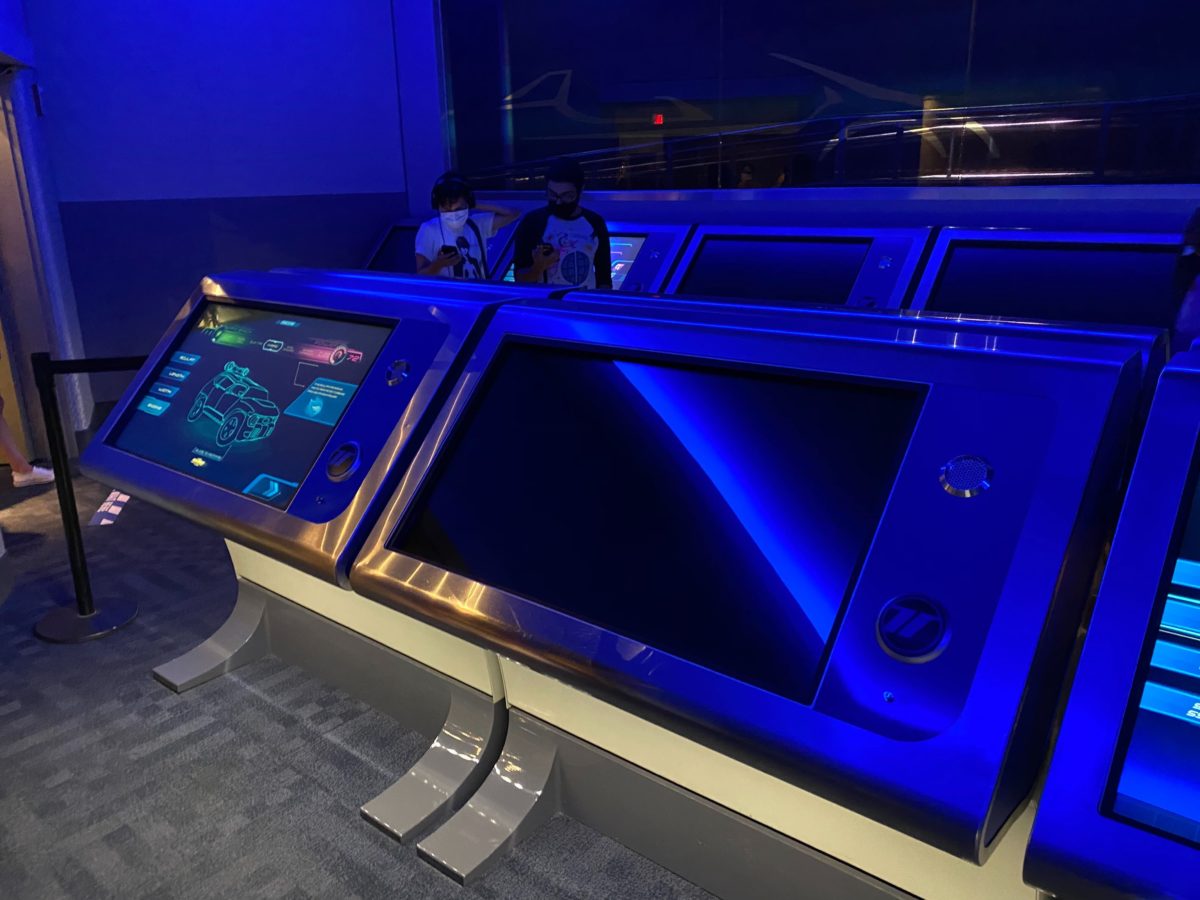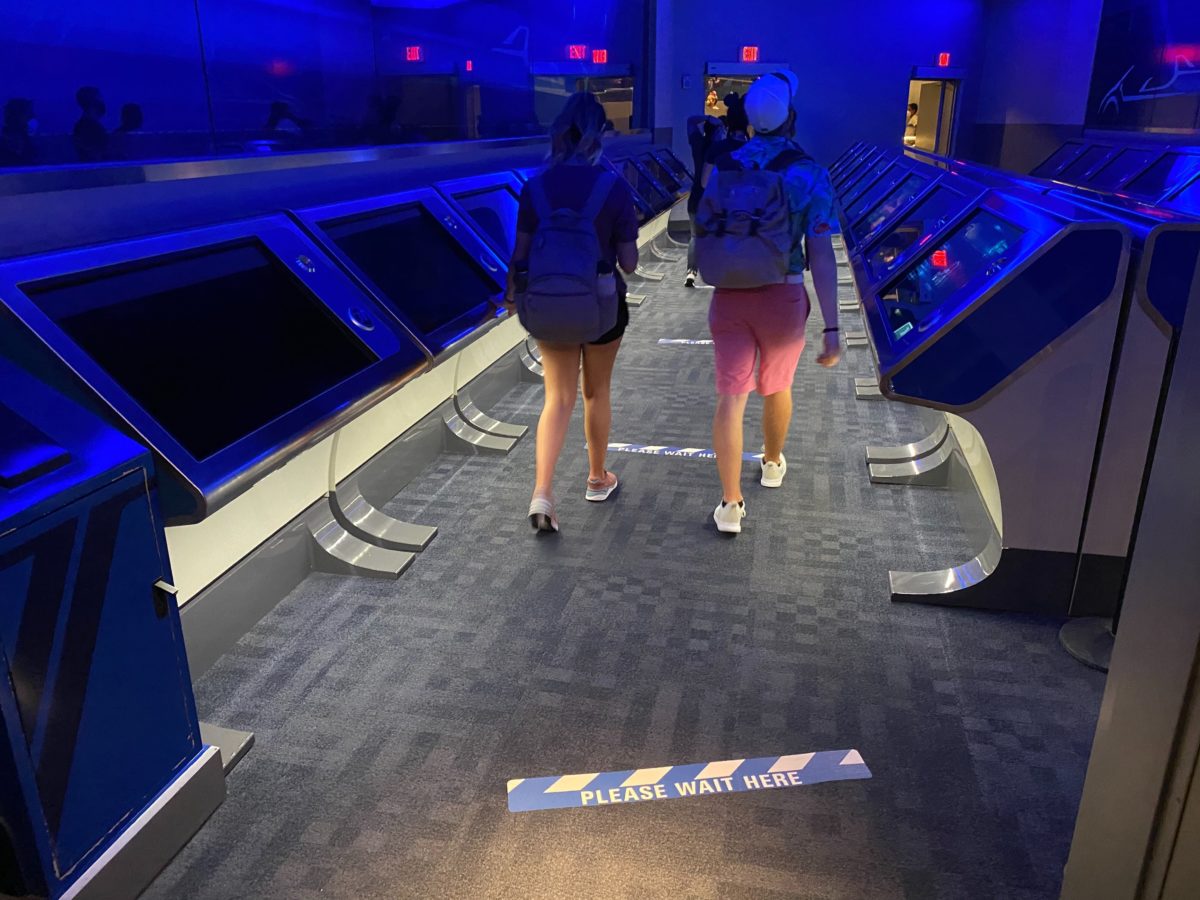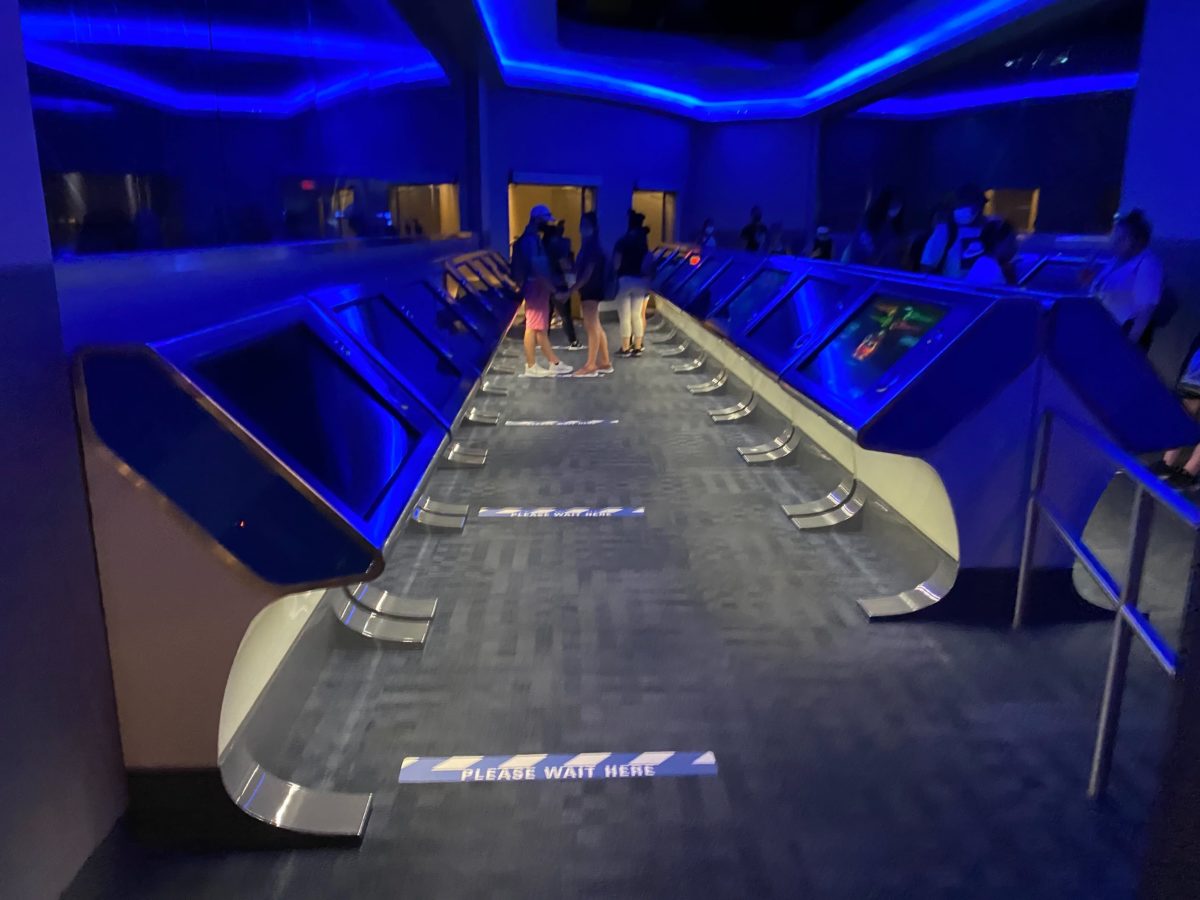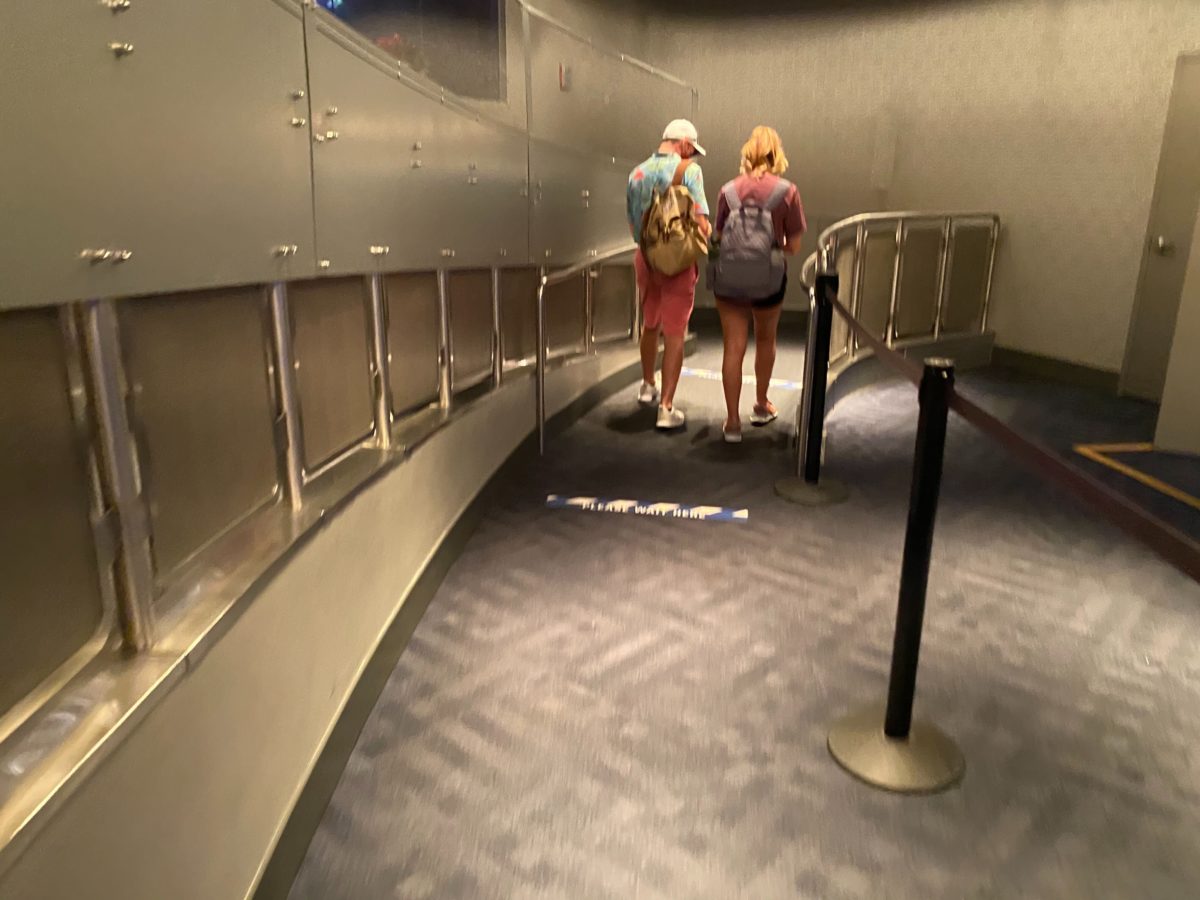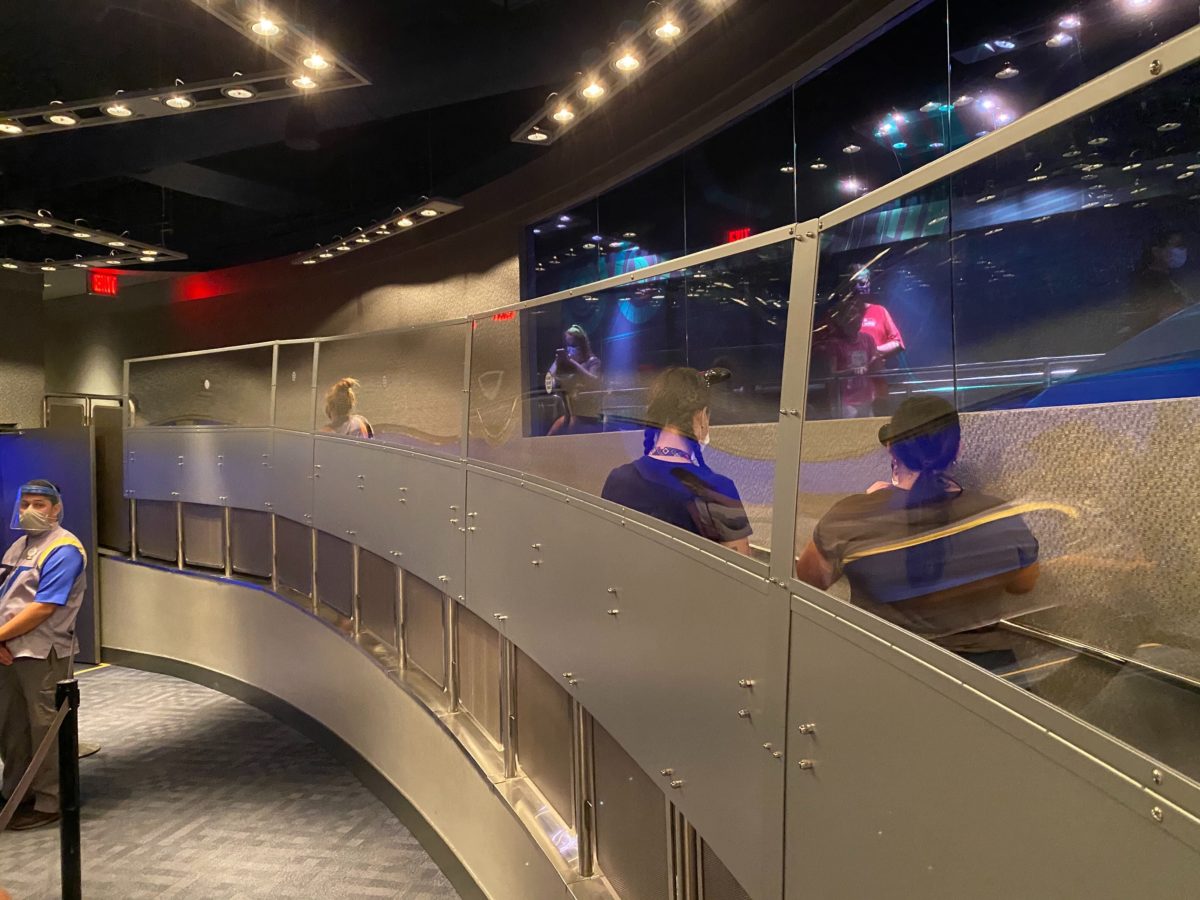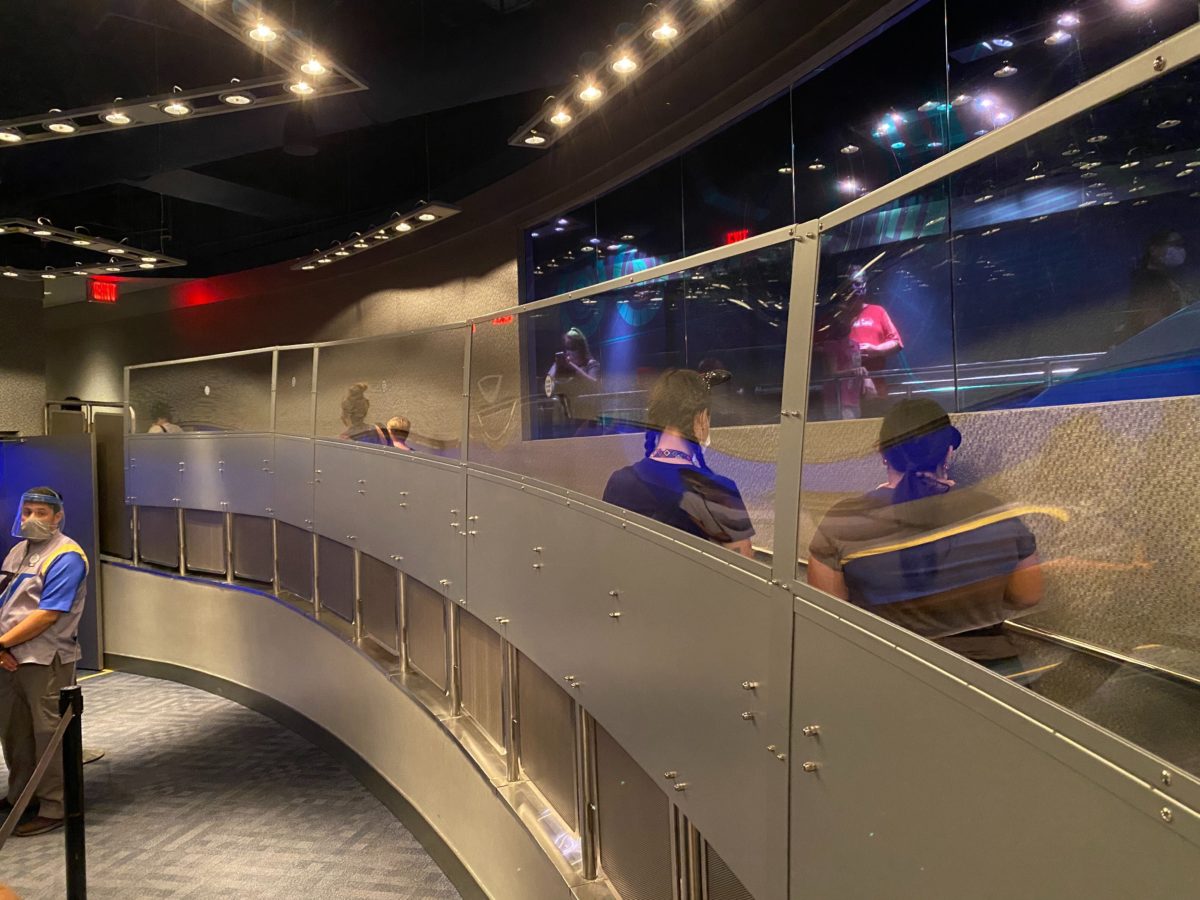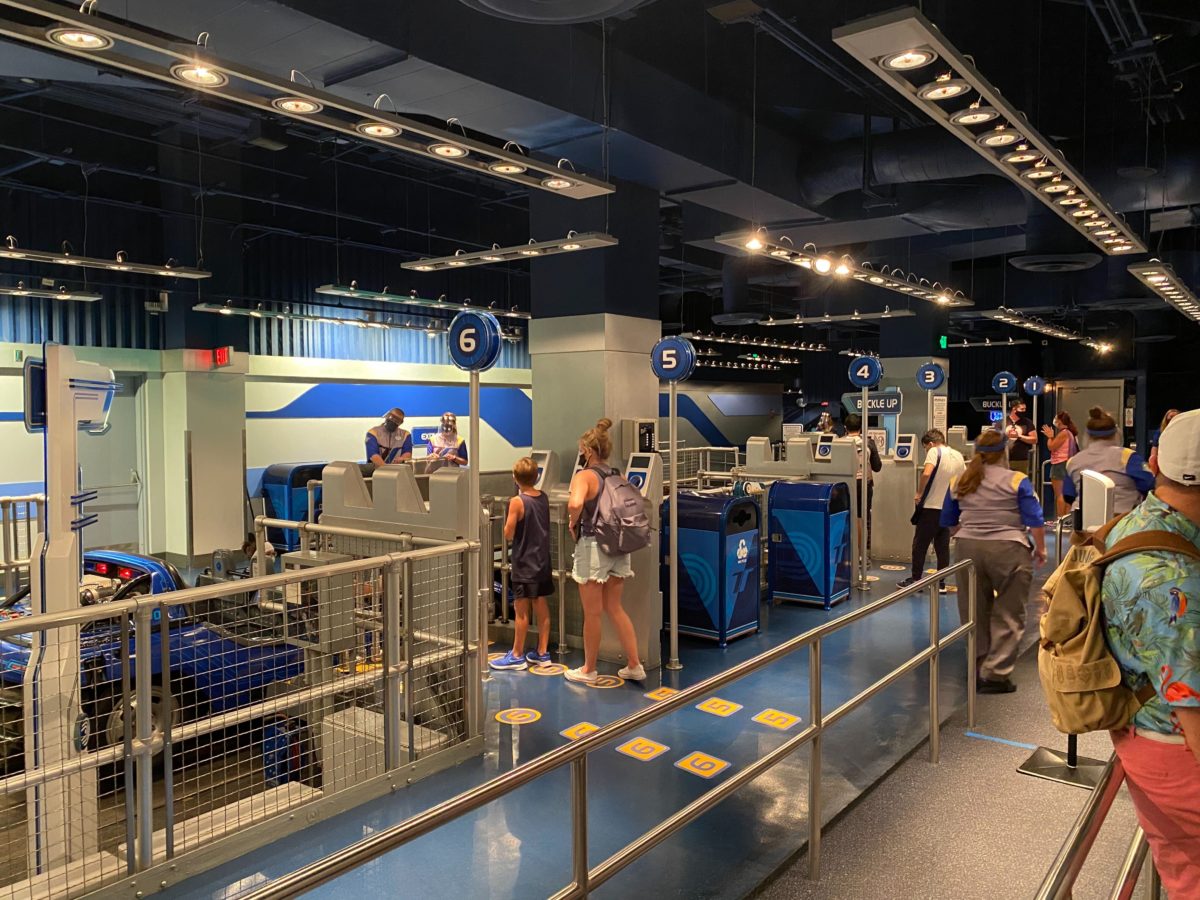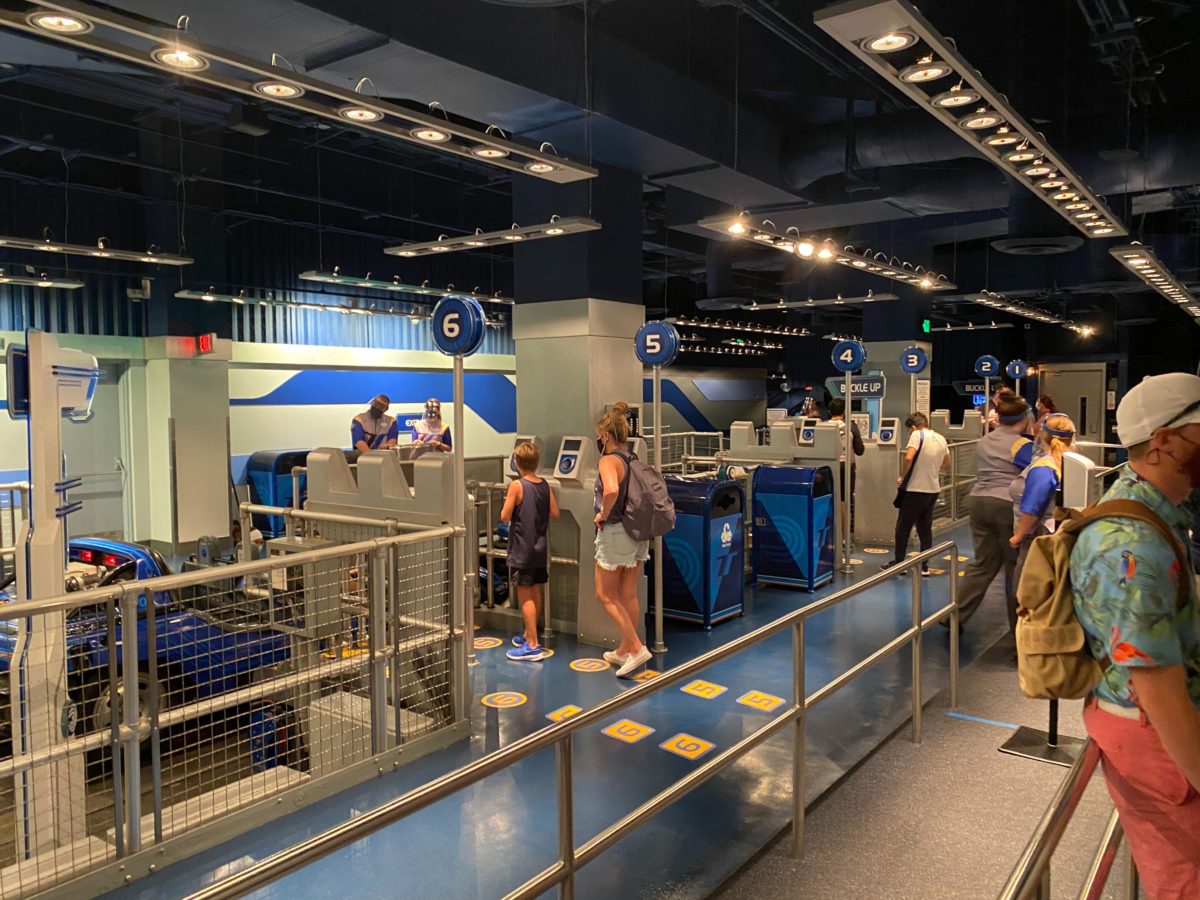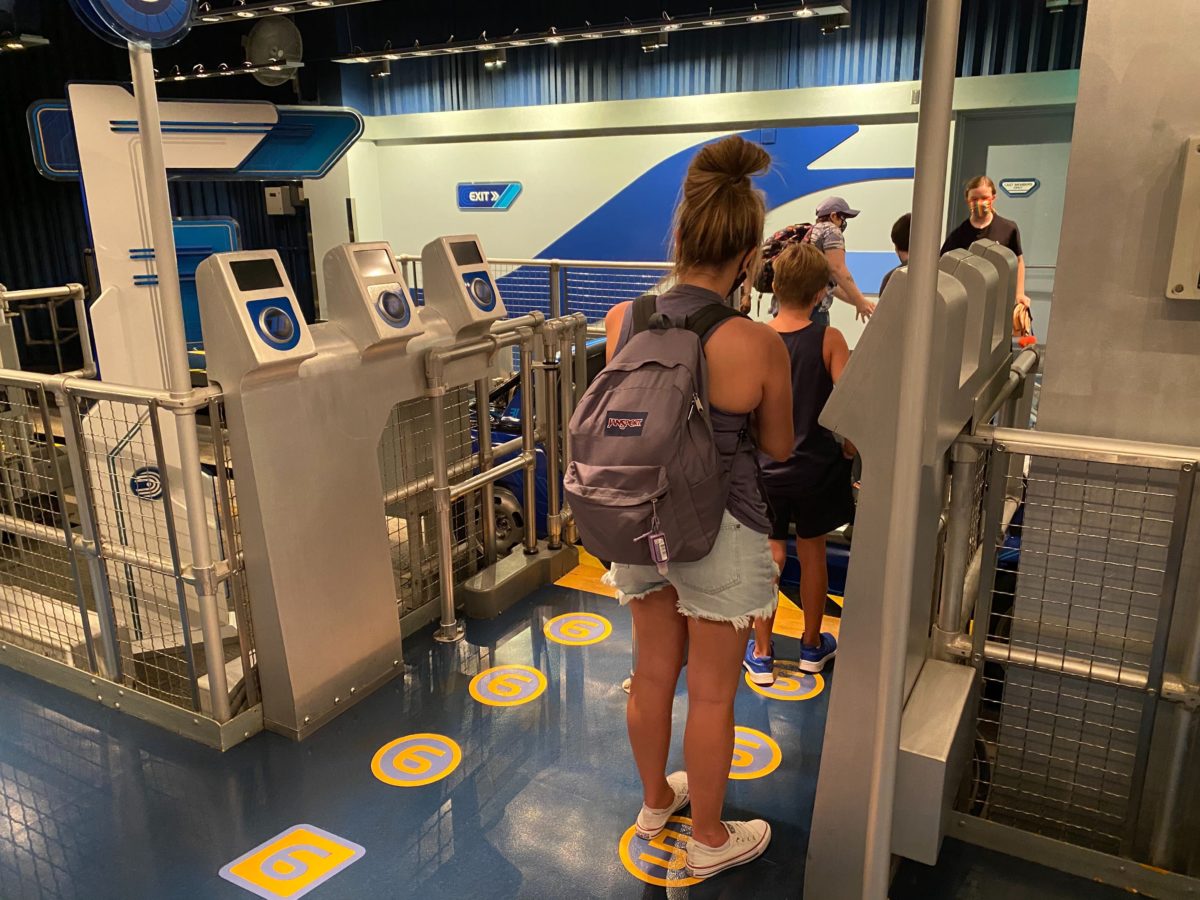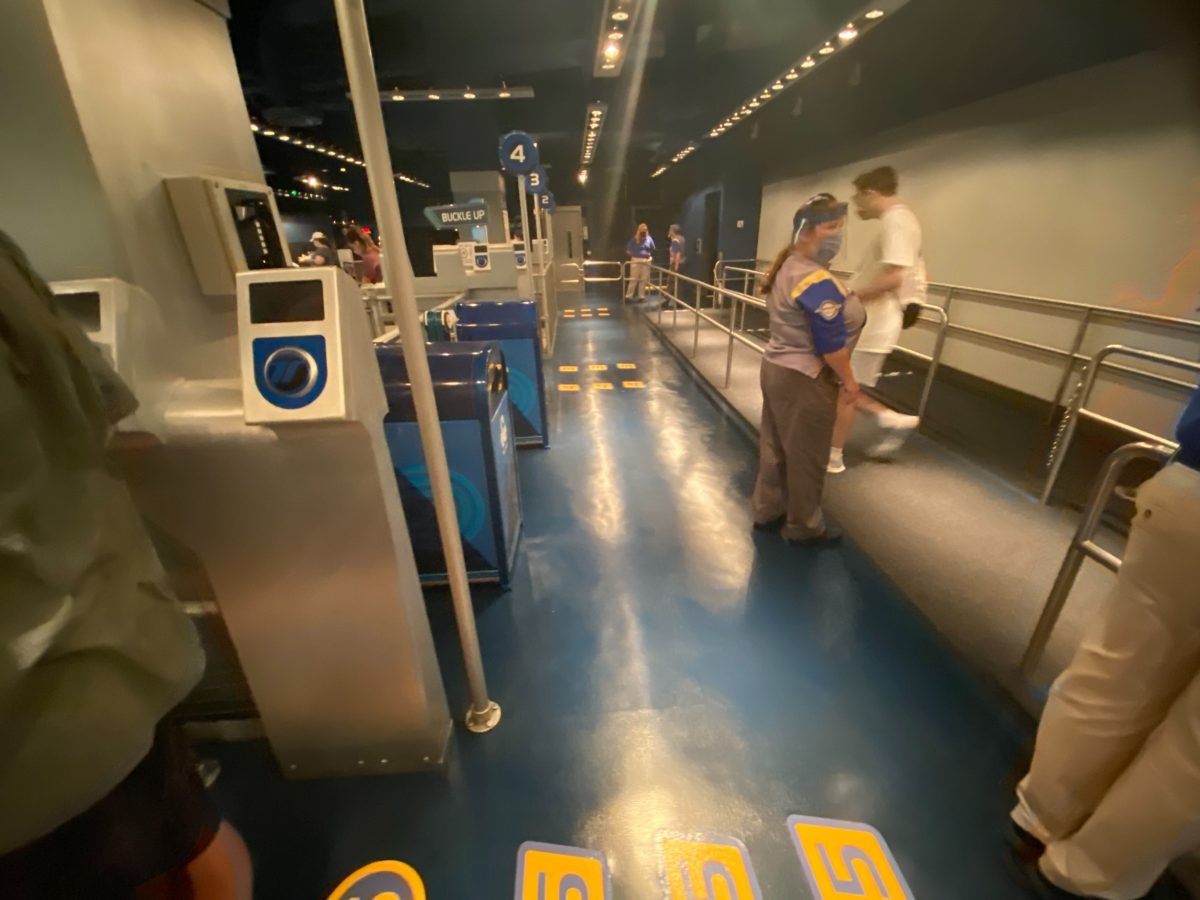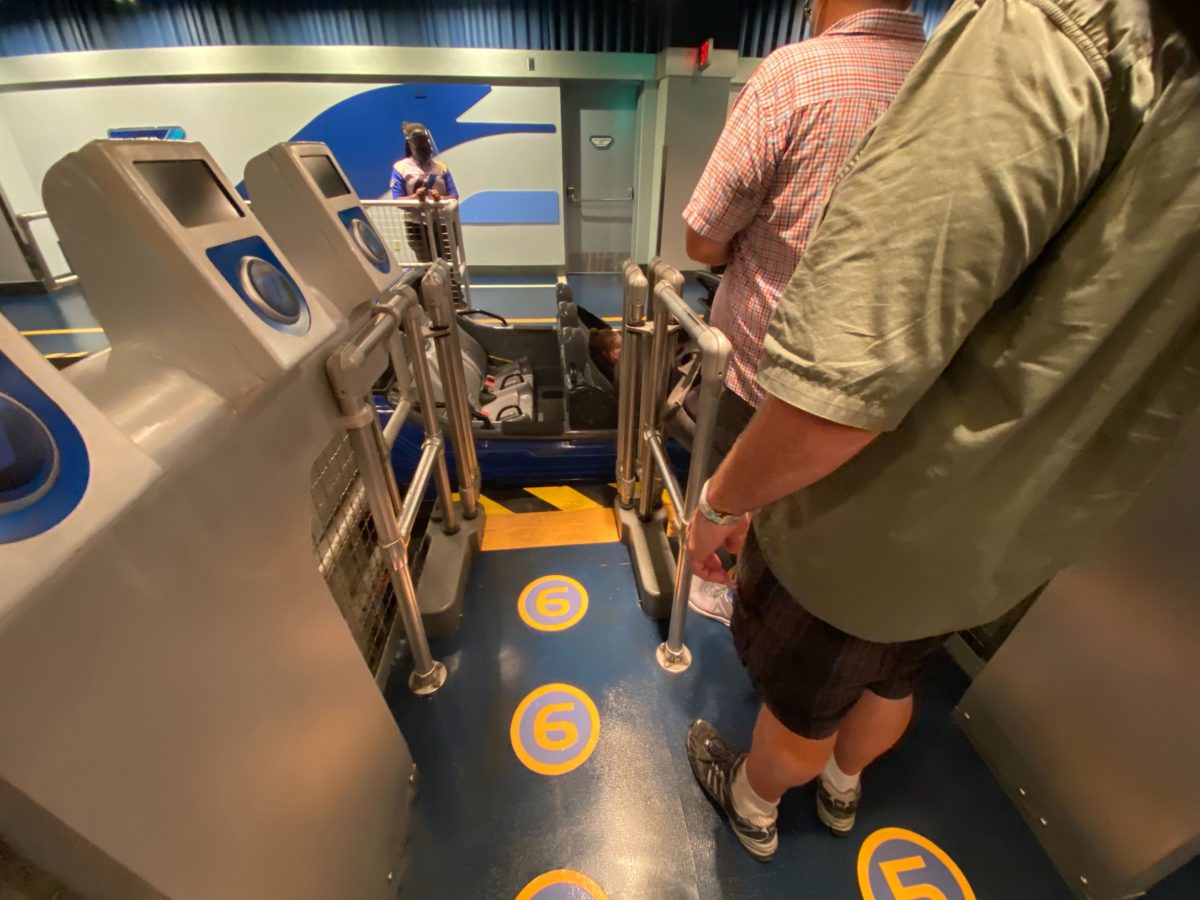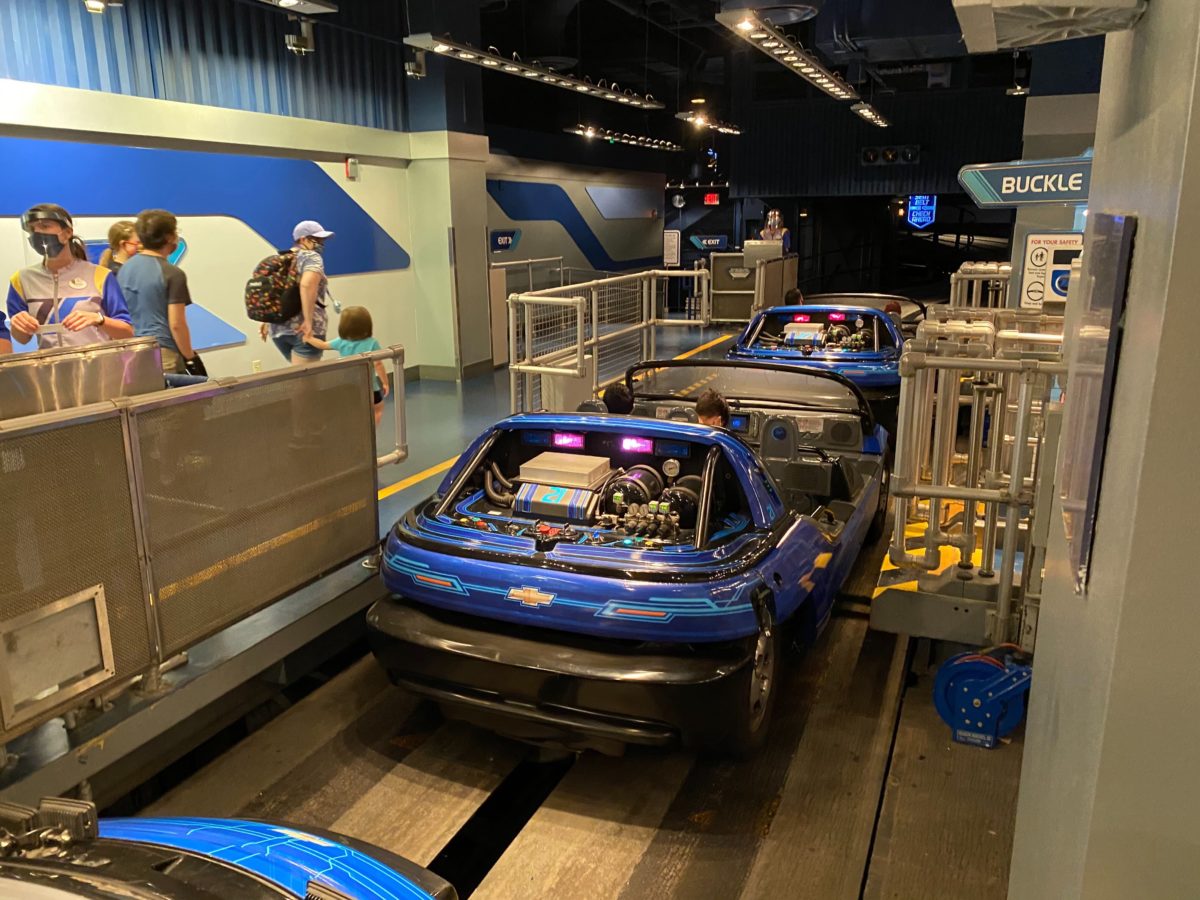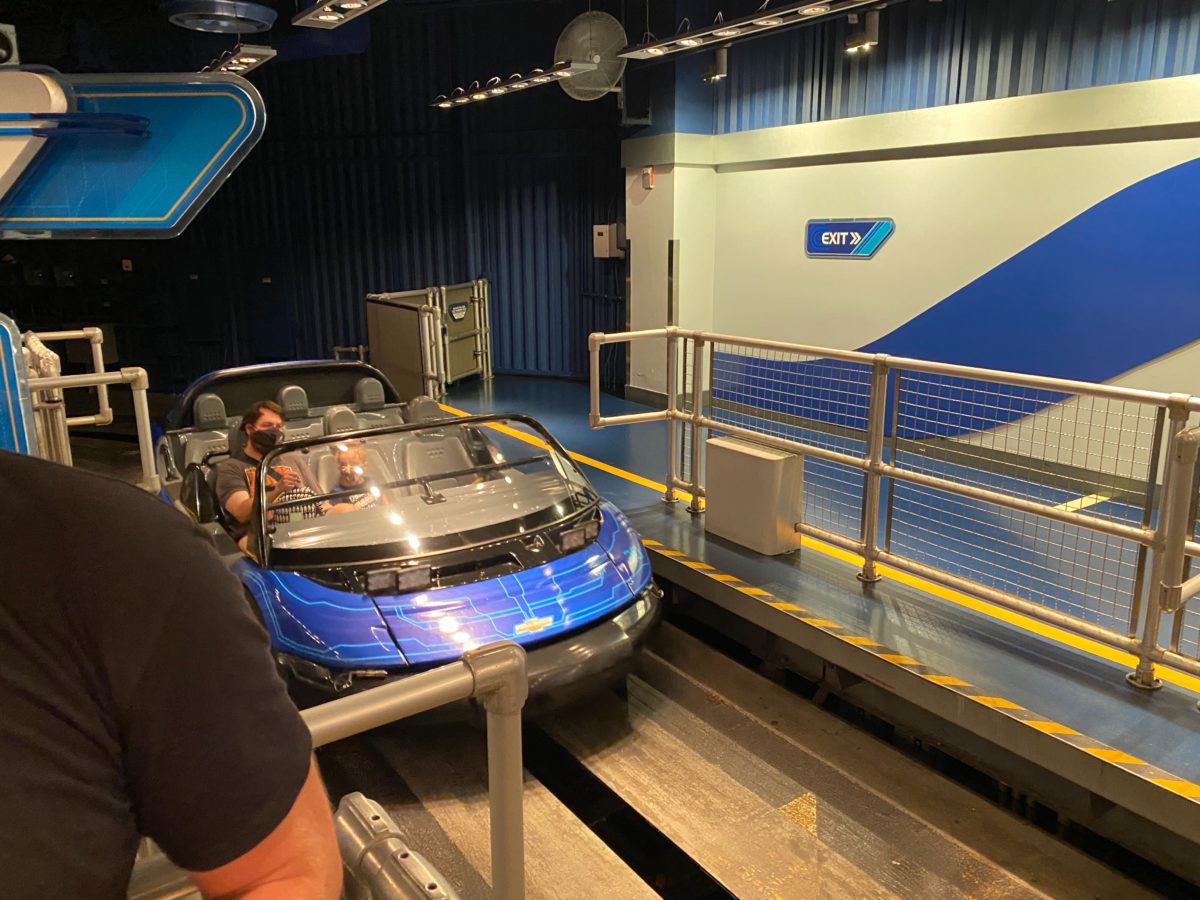 Cast Members are loading one party per ride vehicle.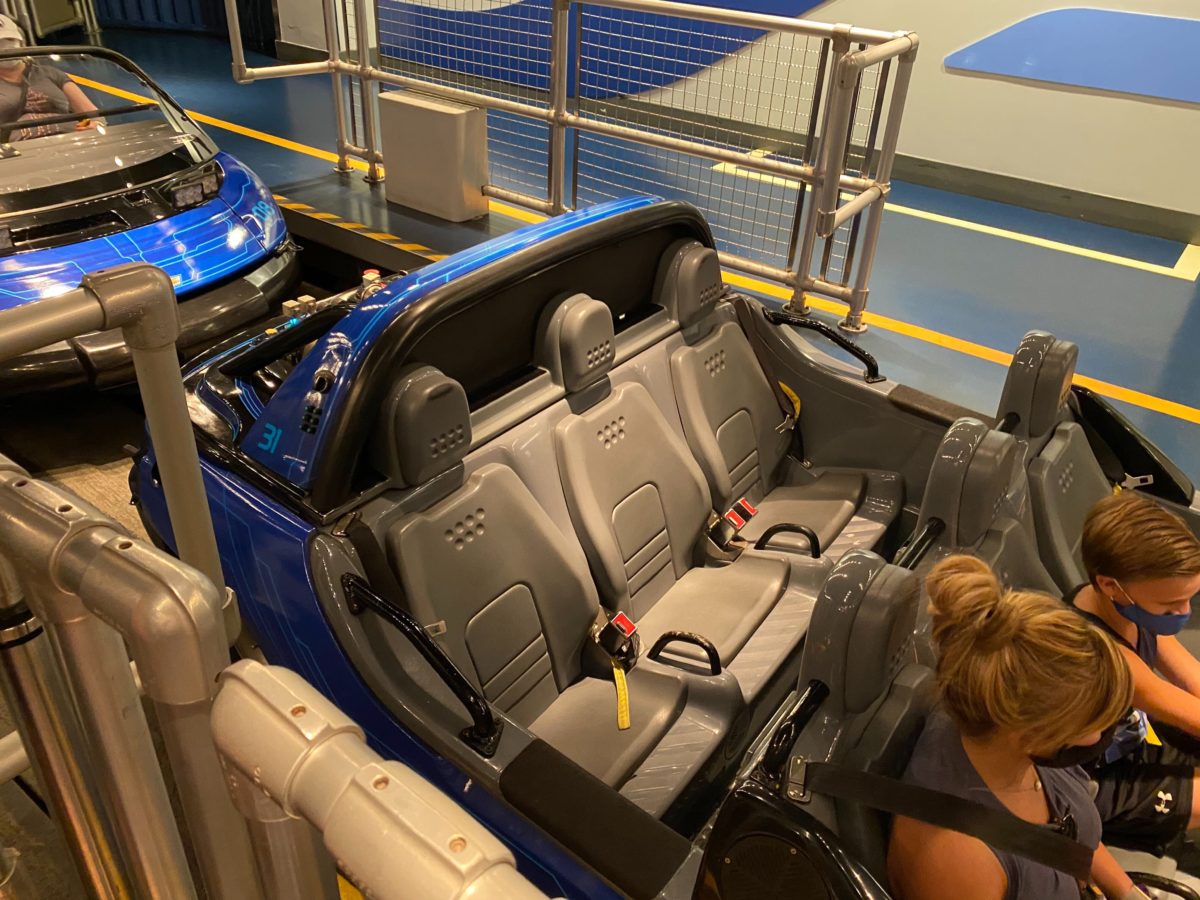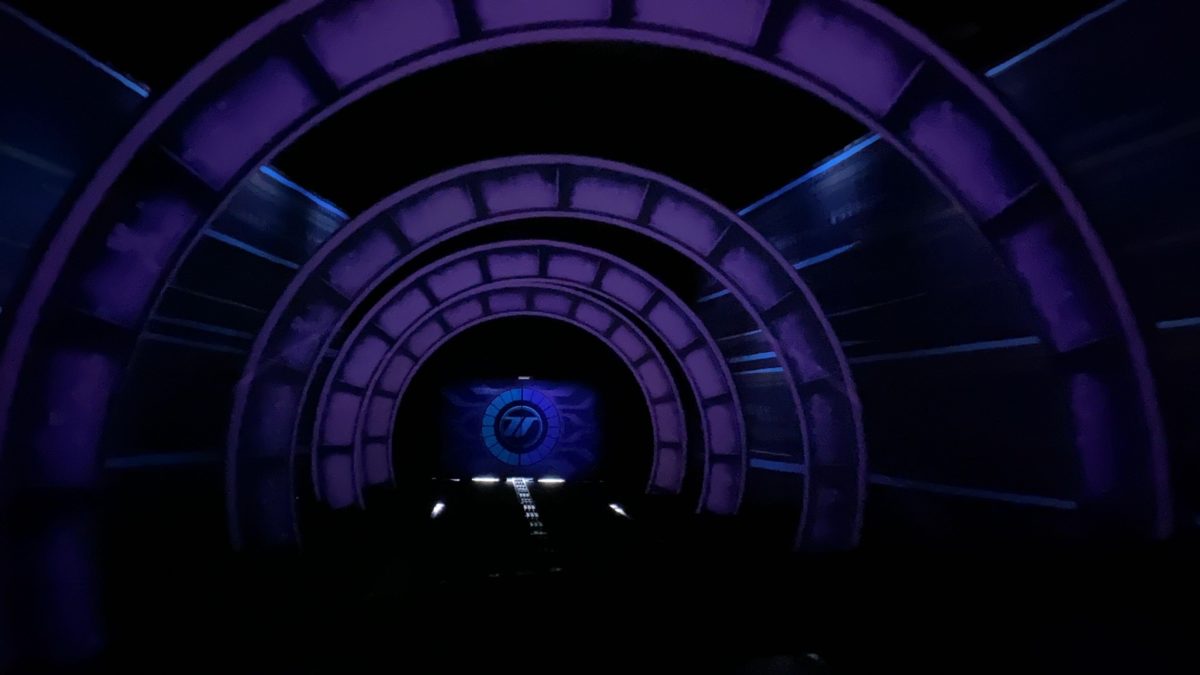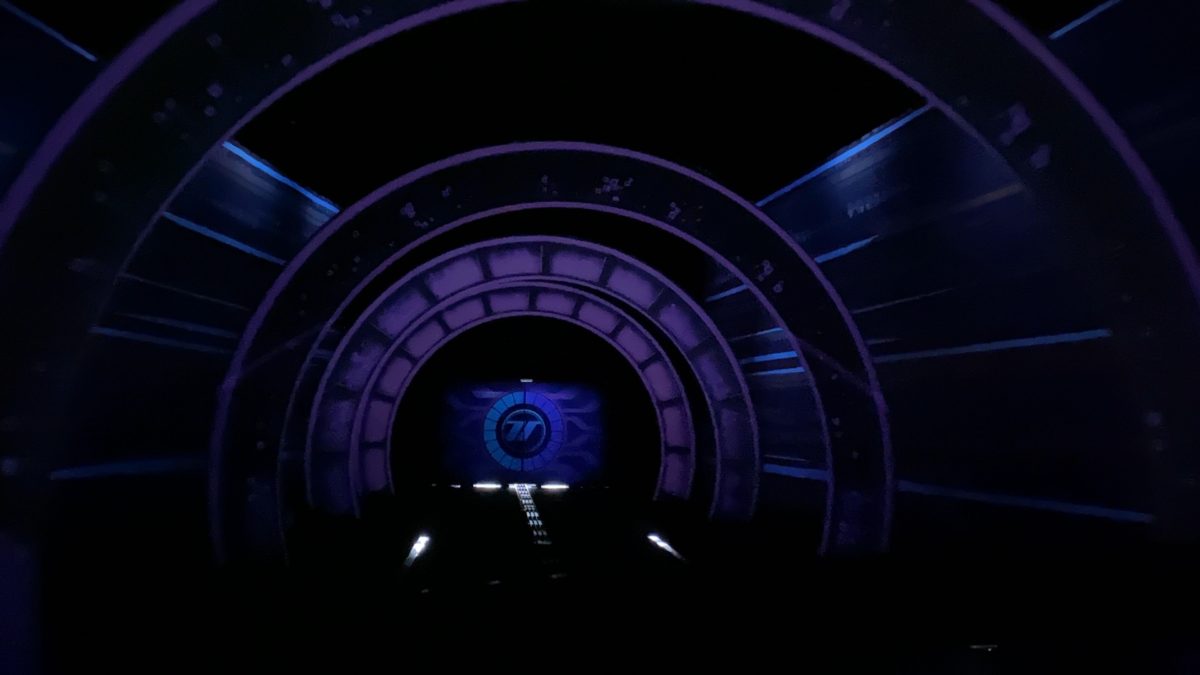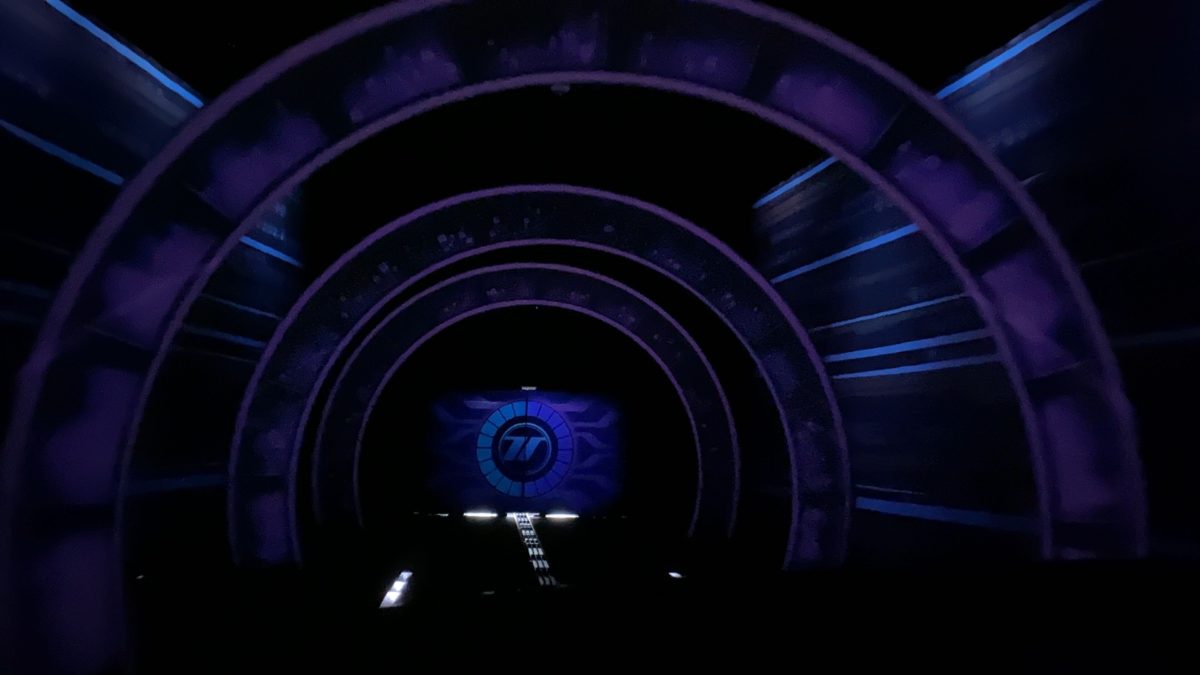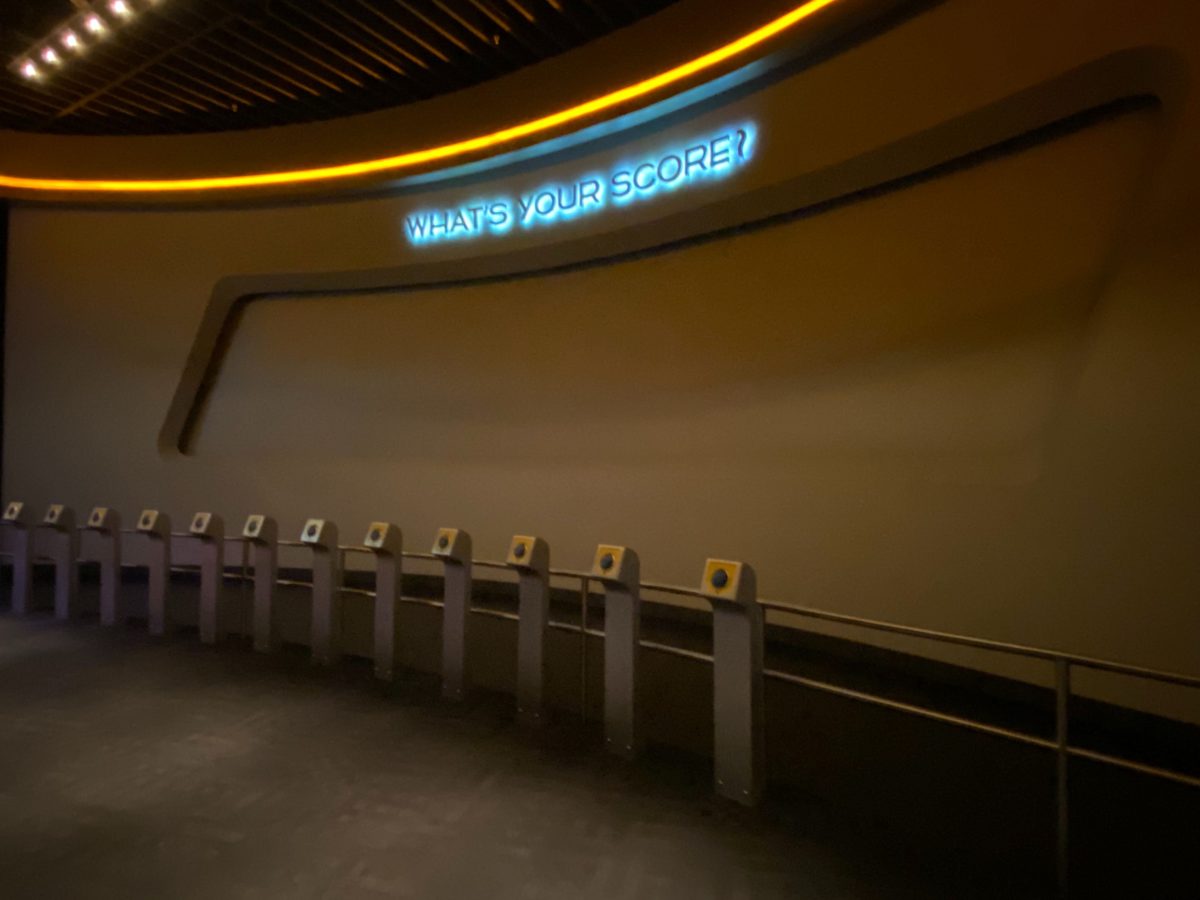 Since vehicle customization is temporarily suspended, the screen where guests can normally check their scores is turned off.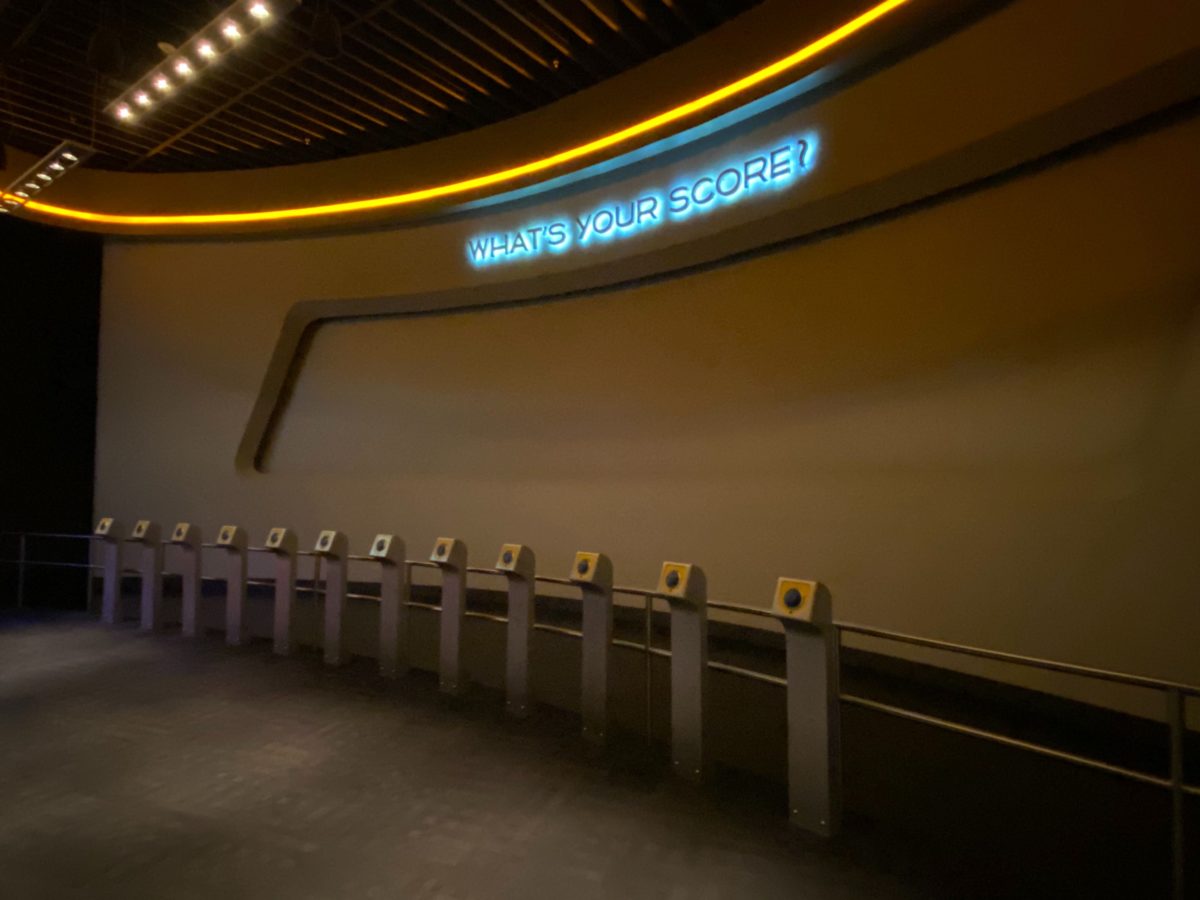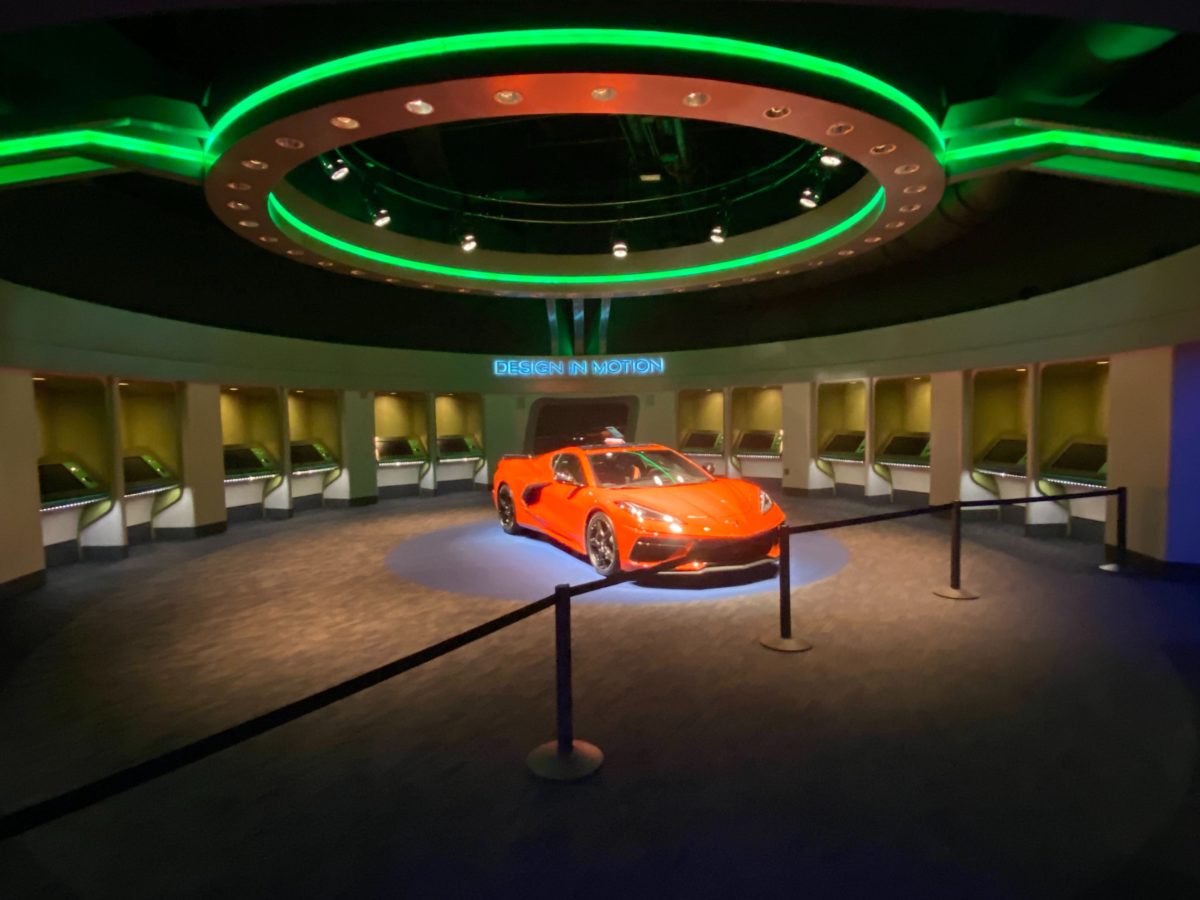 This area is roped off as a safety measure, as it has touch screen games.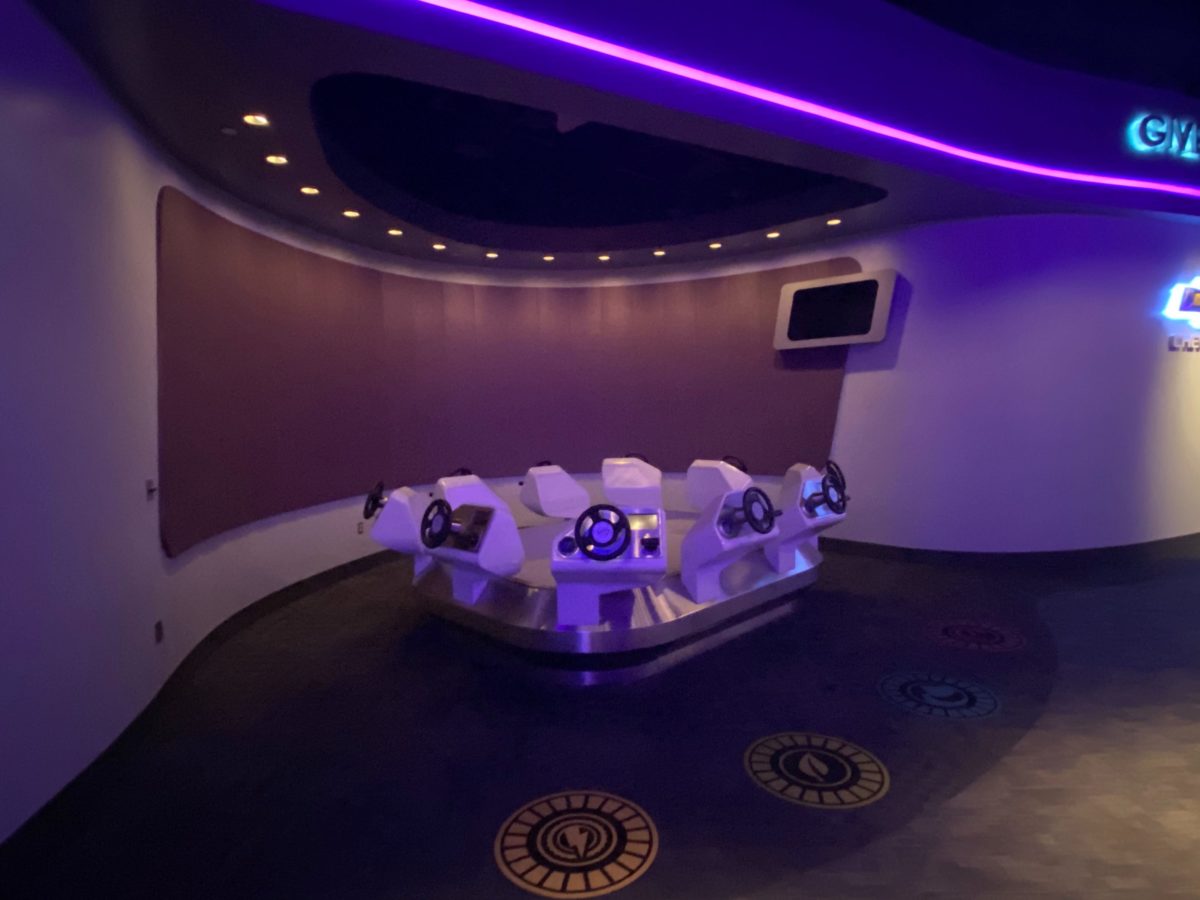 High-touch games are turned off.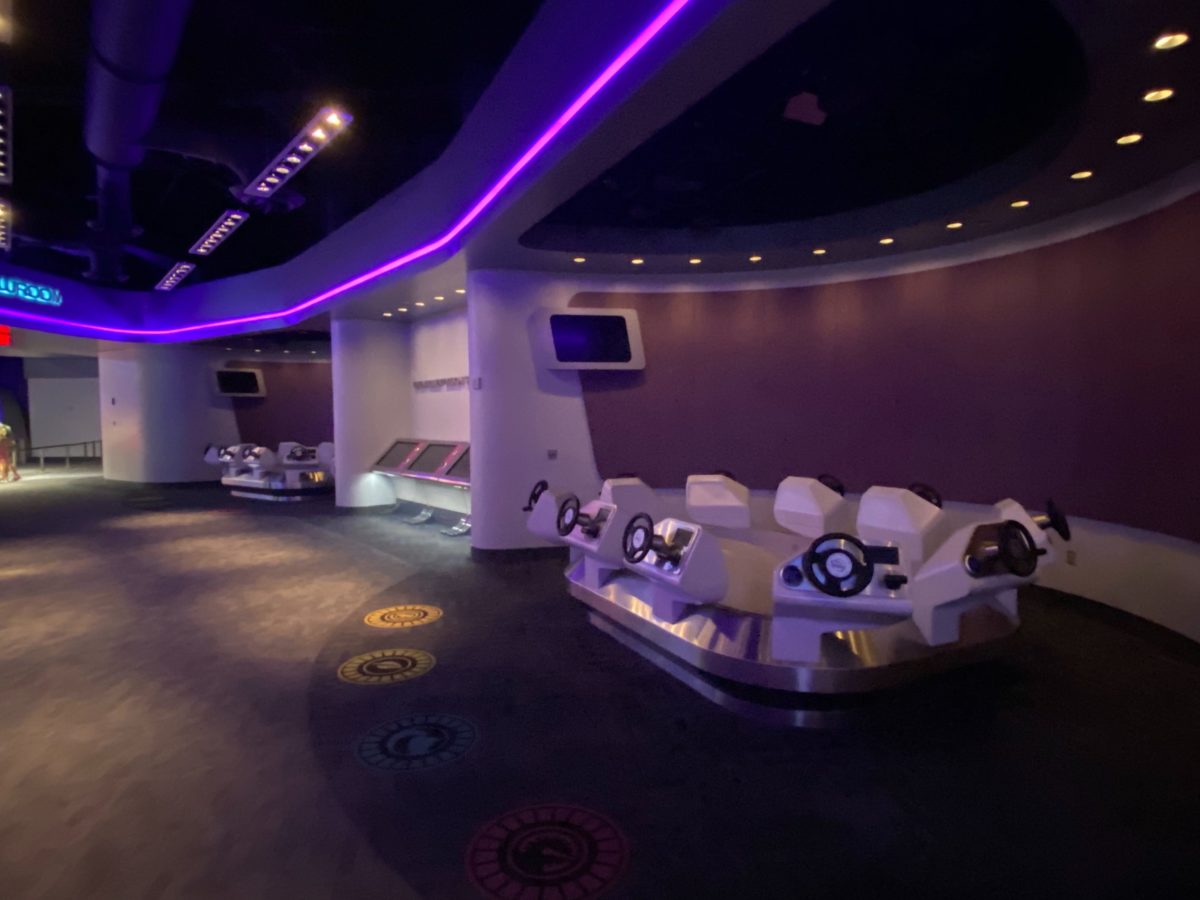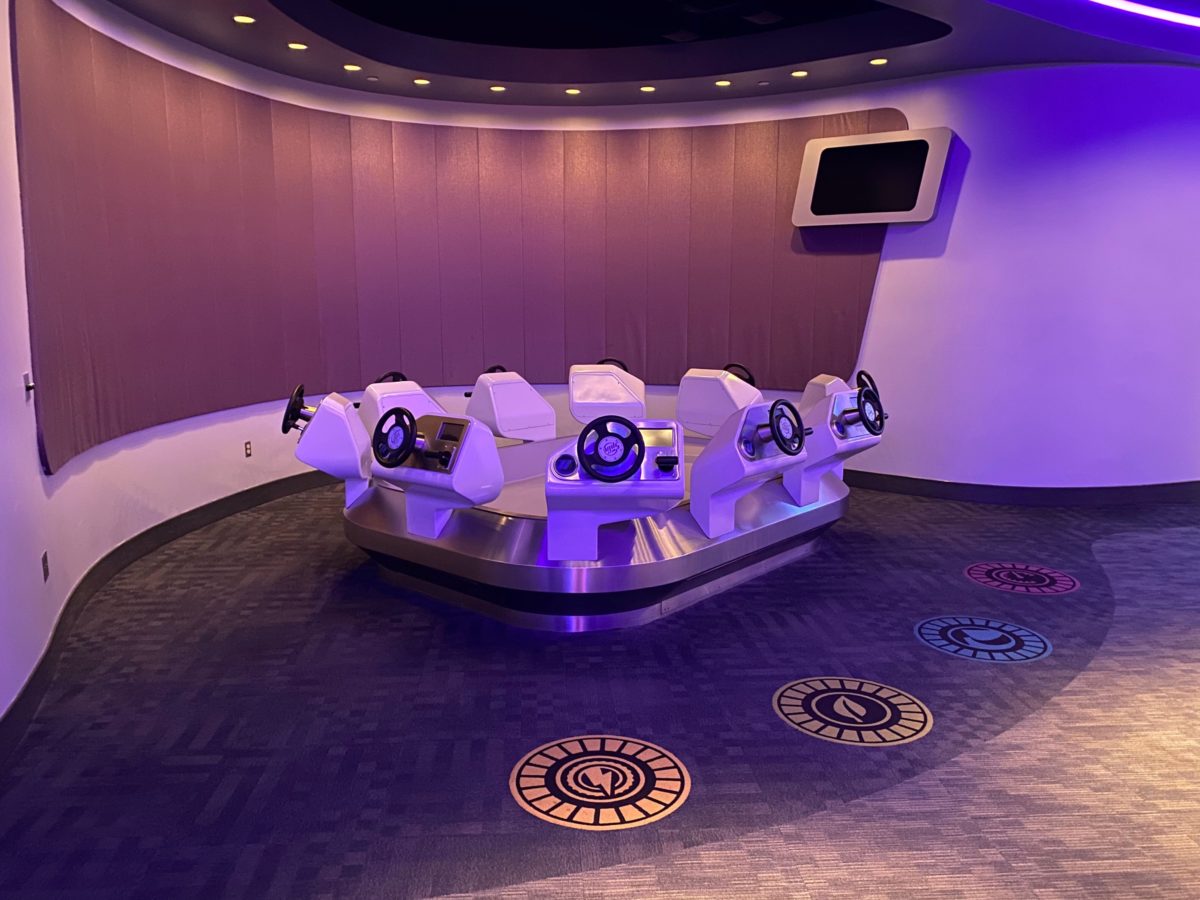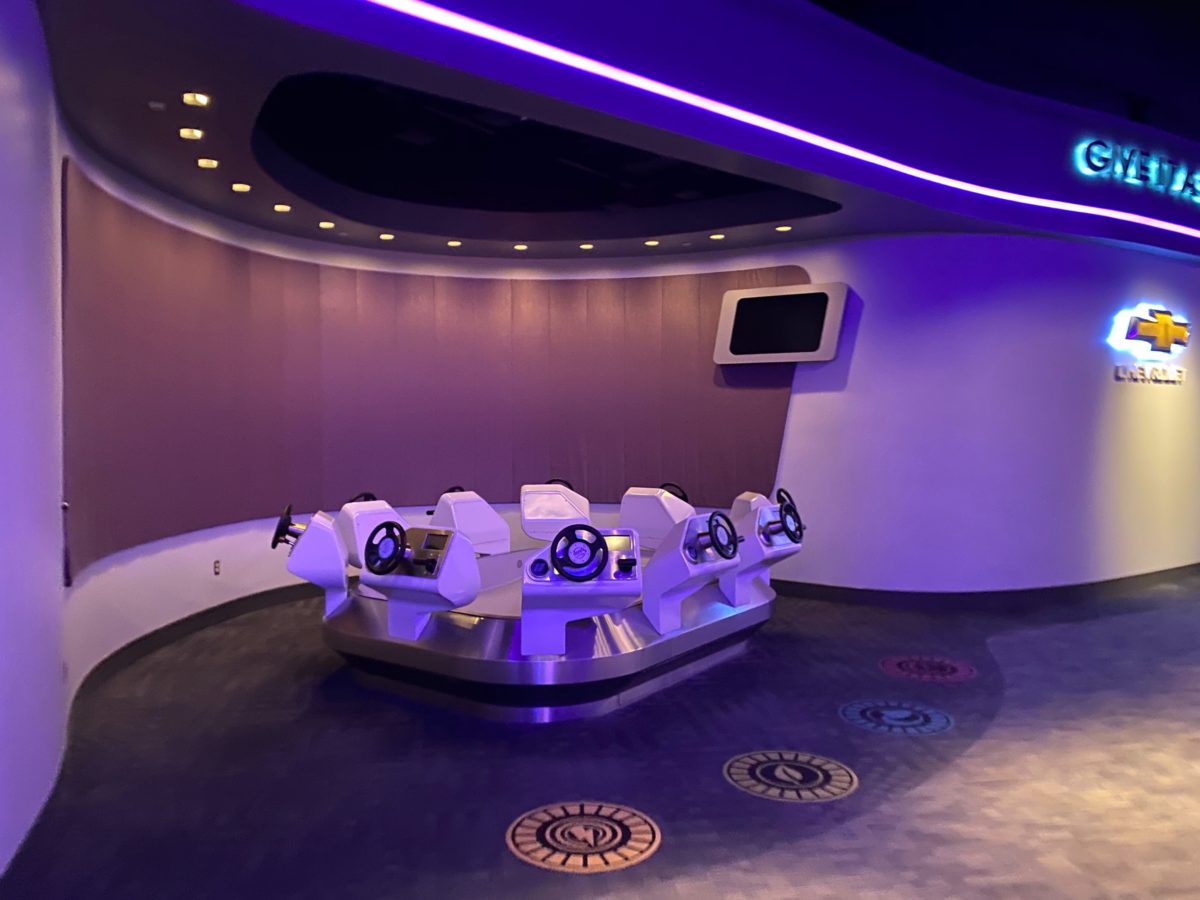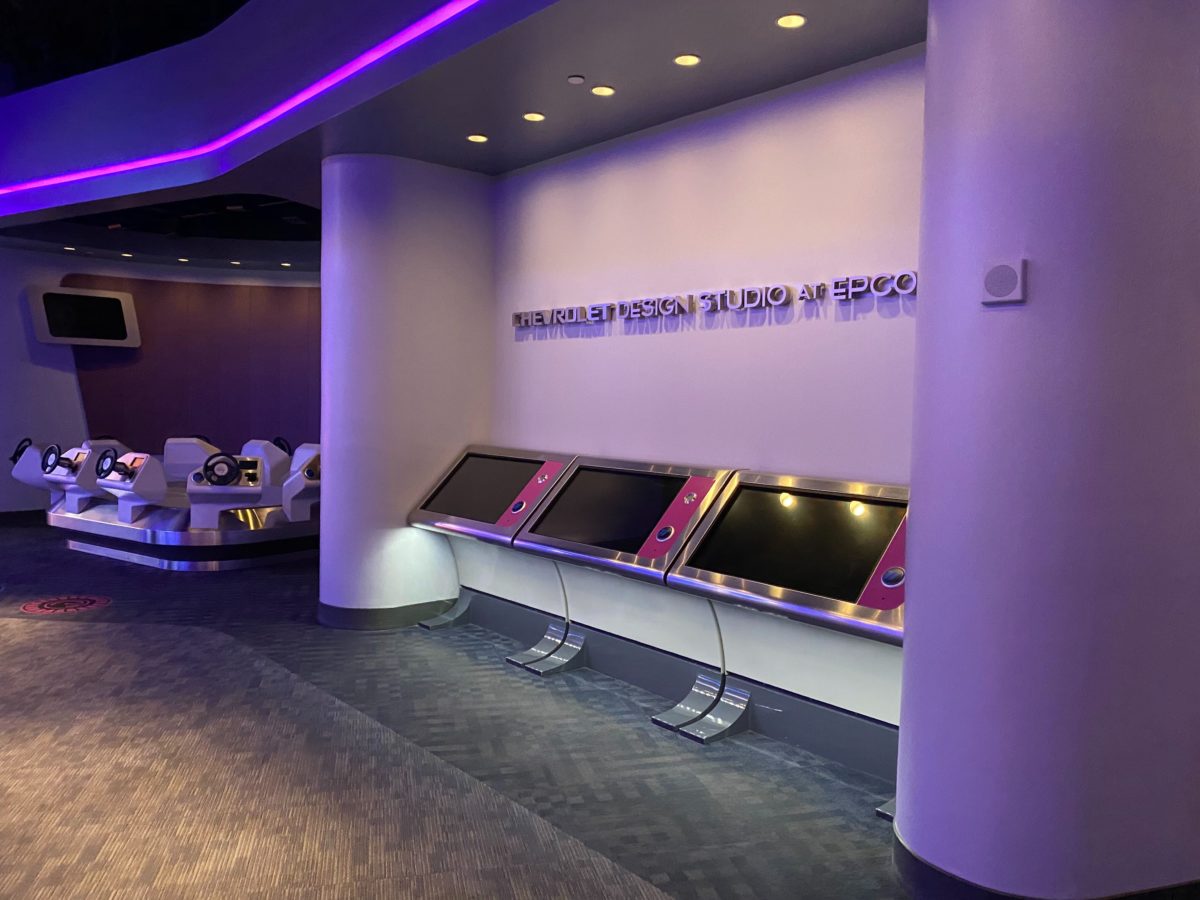 More high-touch areas are turned off for guests' safety.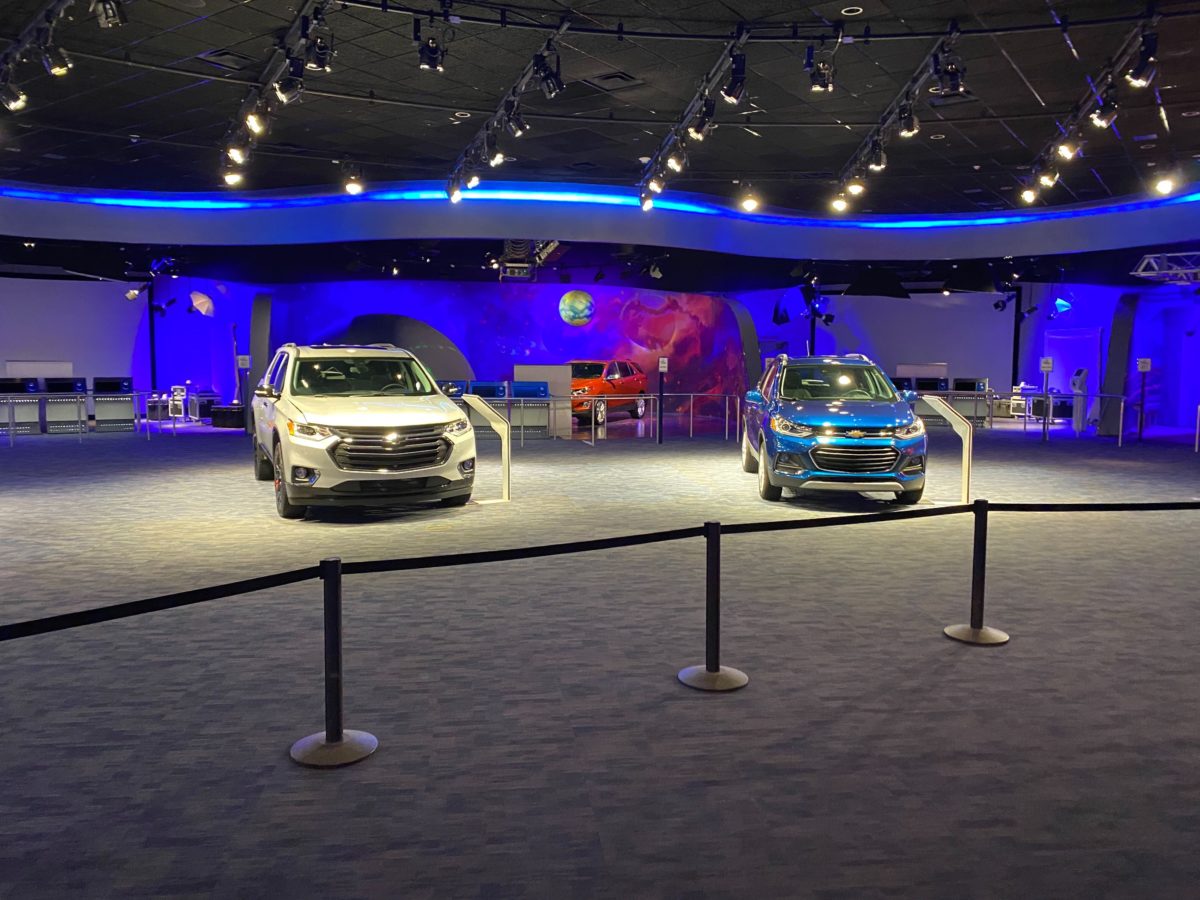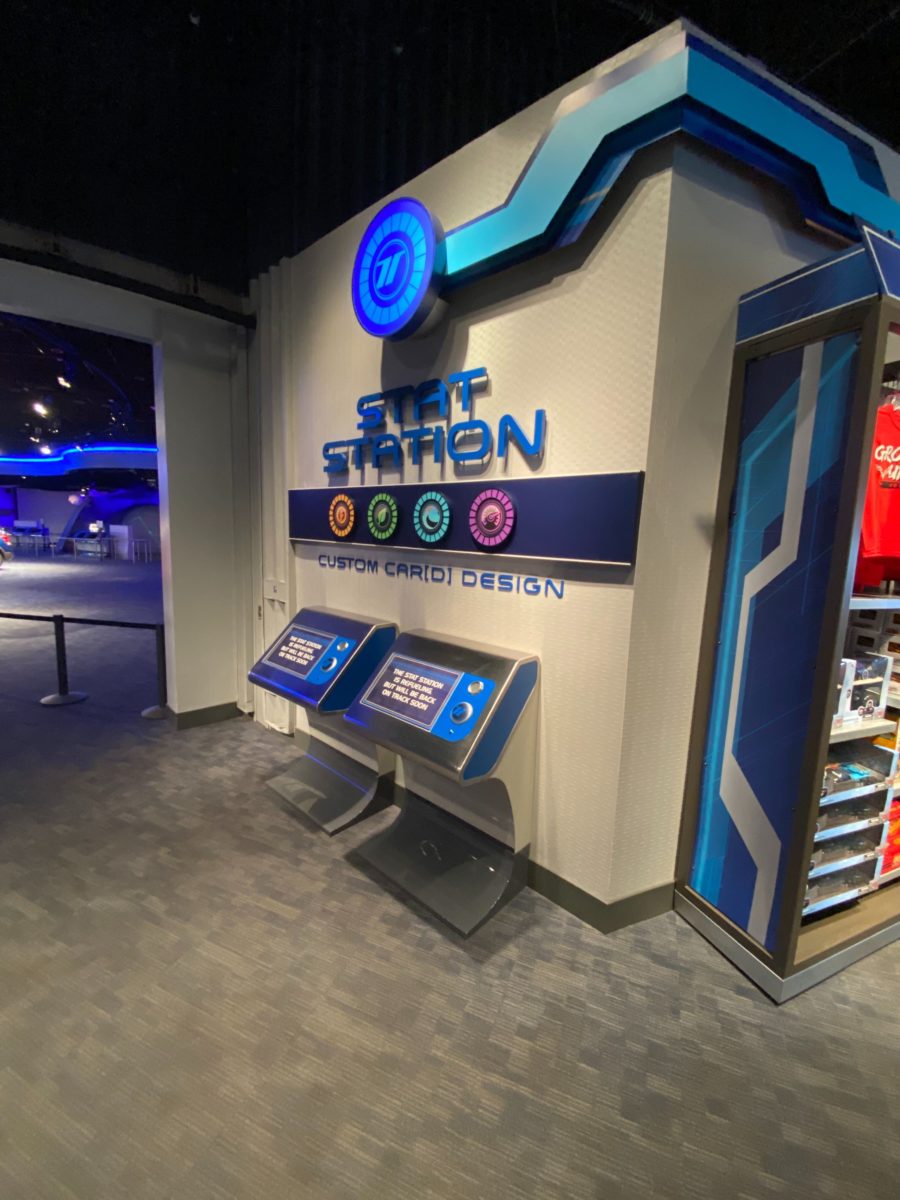 The Custom Car(d) Design booths are unavailable for now.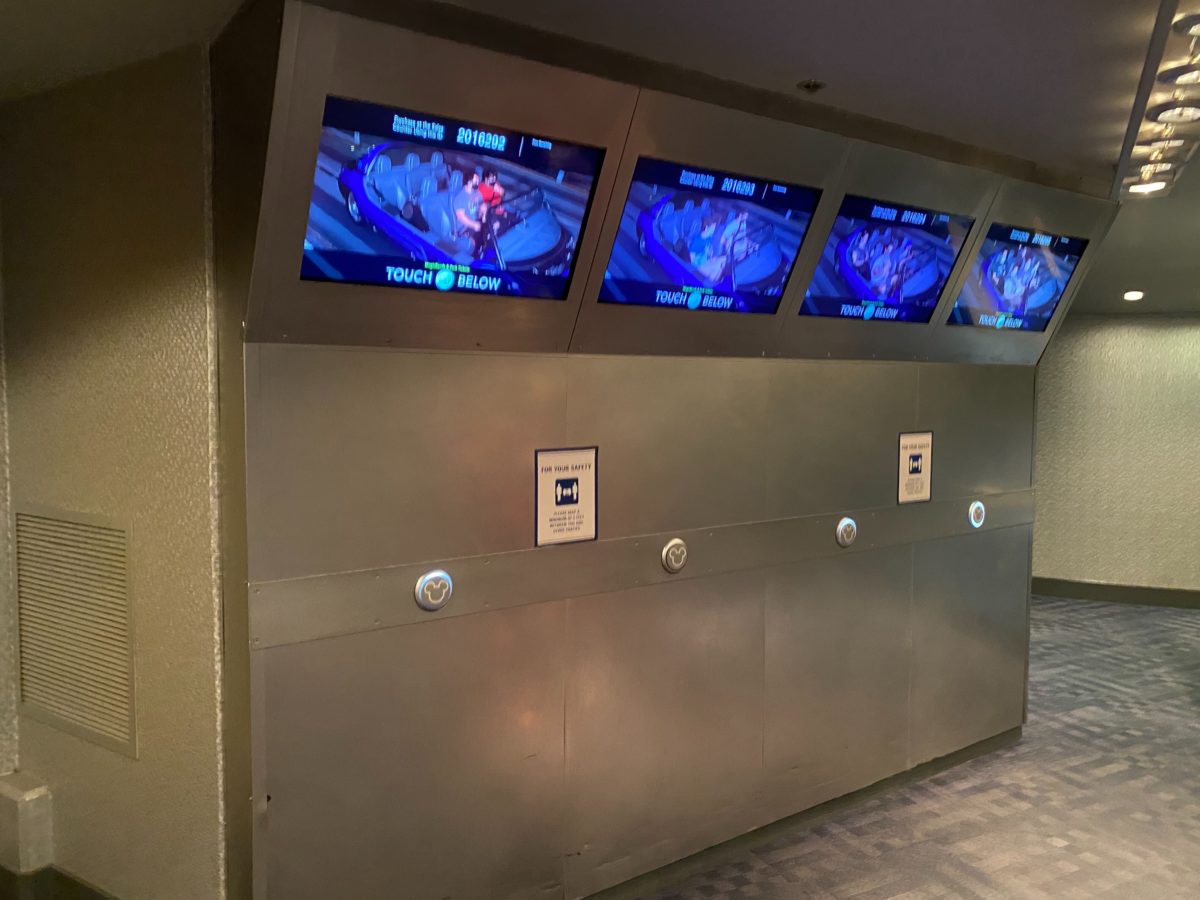 Guests can still scan their MagicBands to retrieve their ride photo, but there are signs acting as reminders for physical distancing.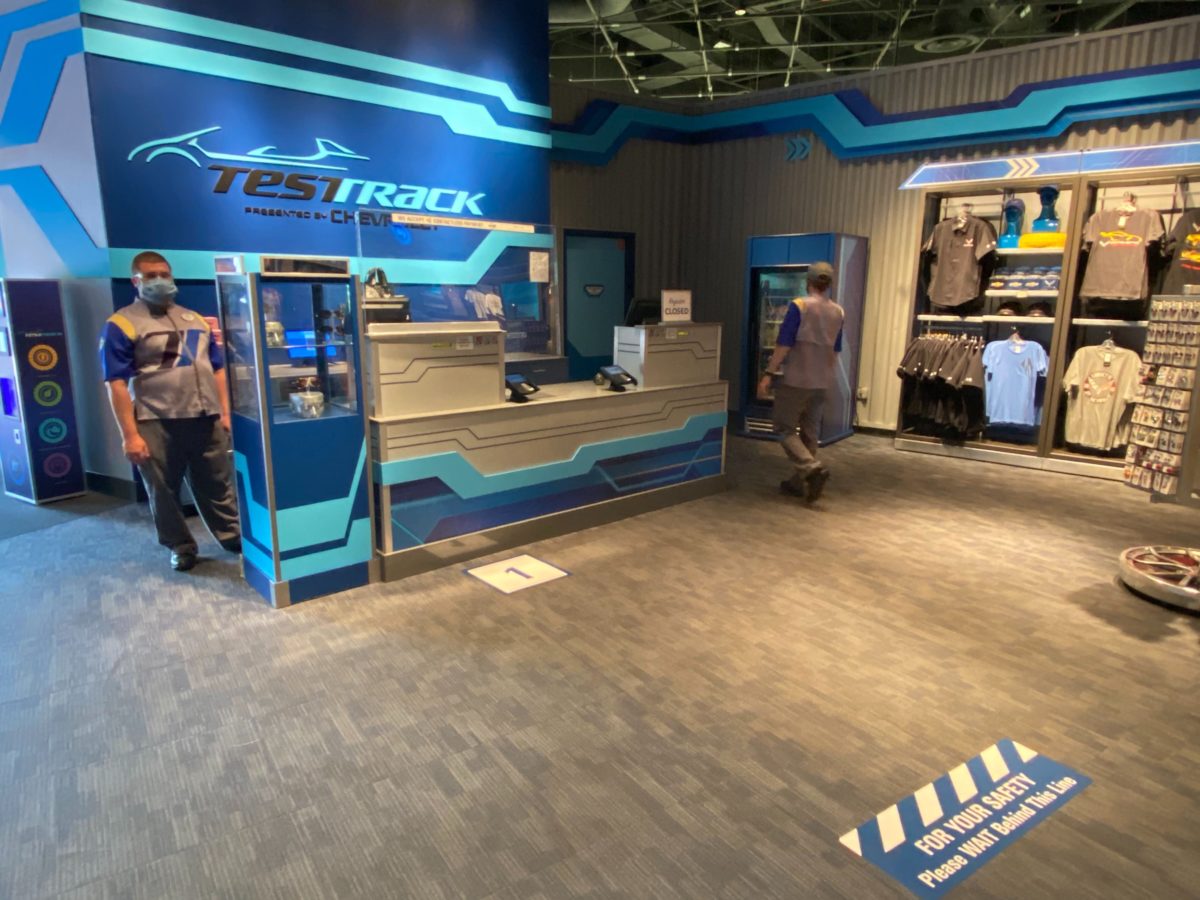 The Test Track gift shop also has physical distancing floor markers as well as plexiglass dividers between Cast Members at the check-out counter and guests.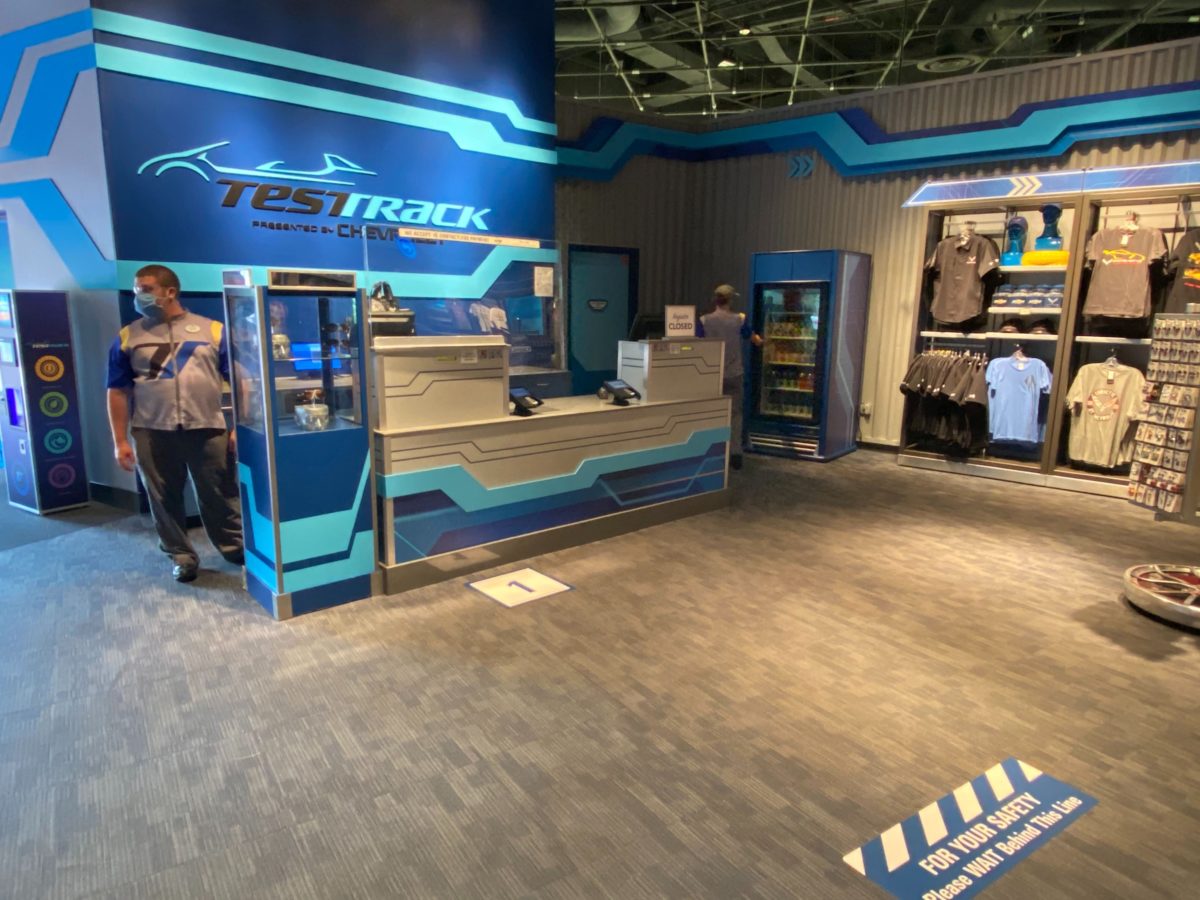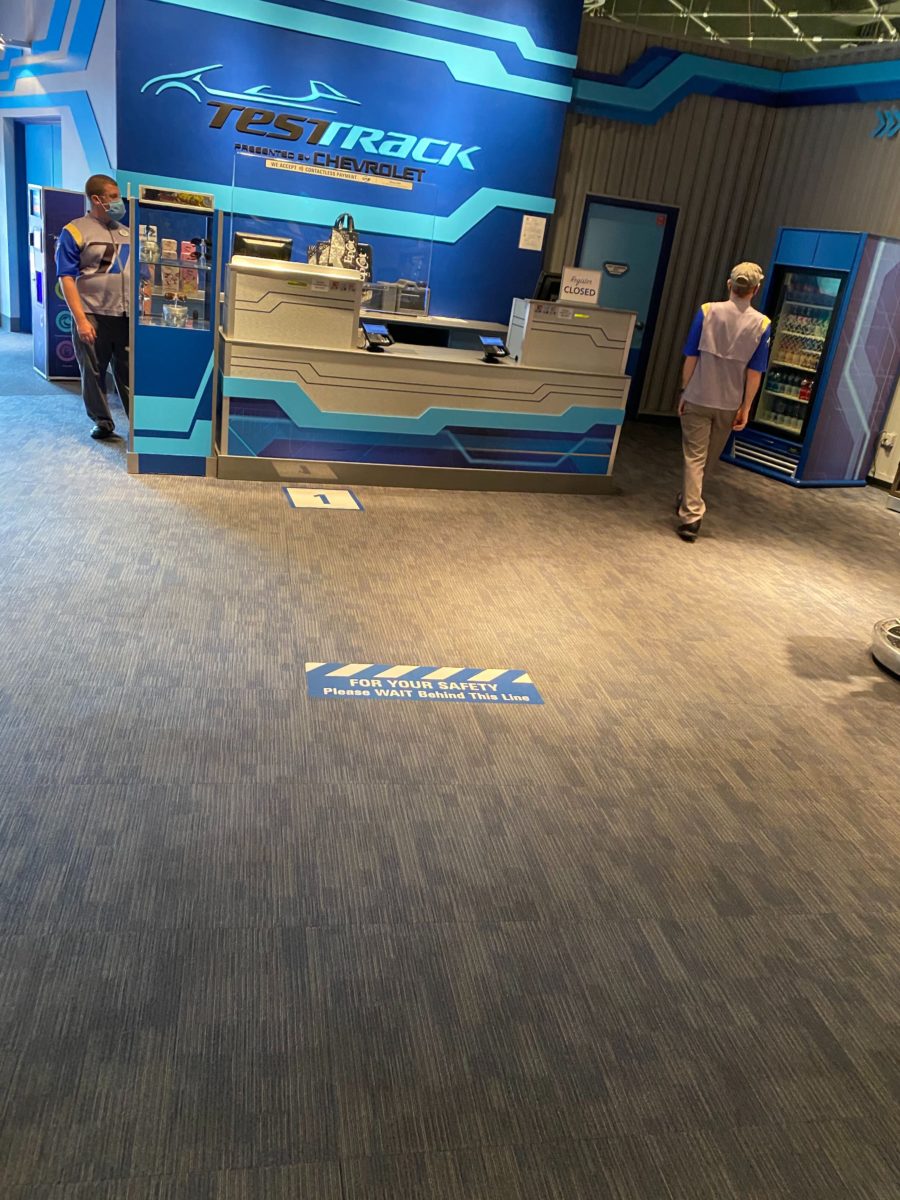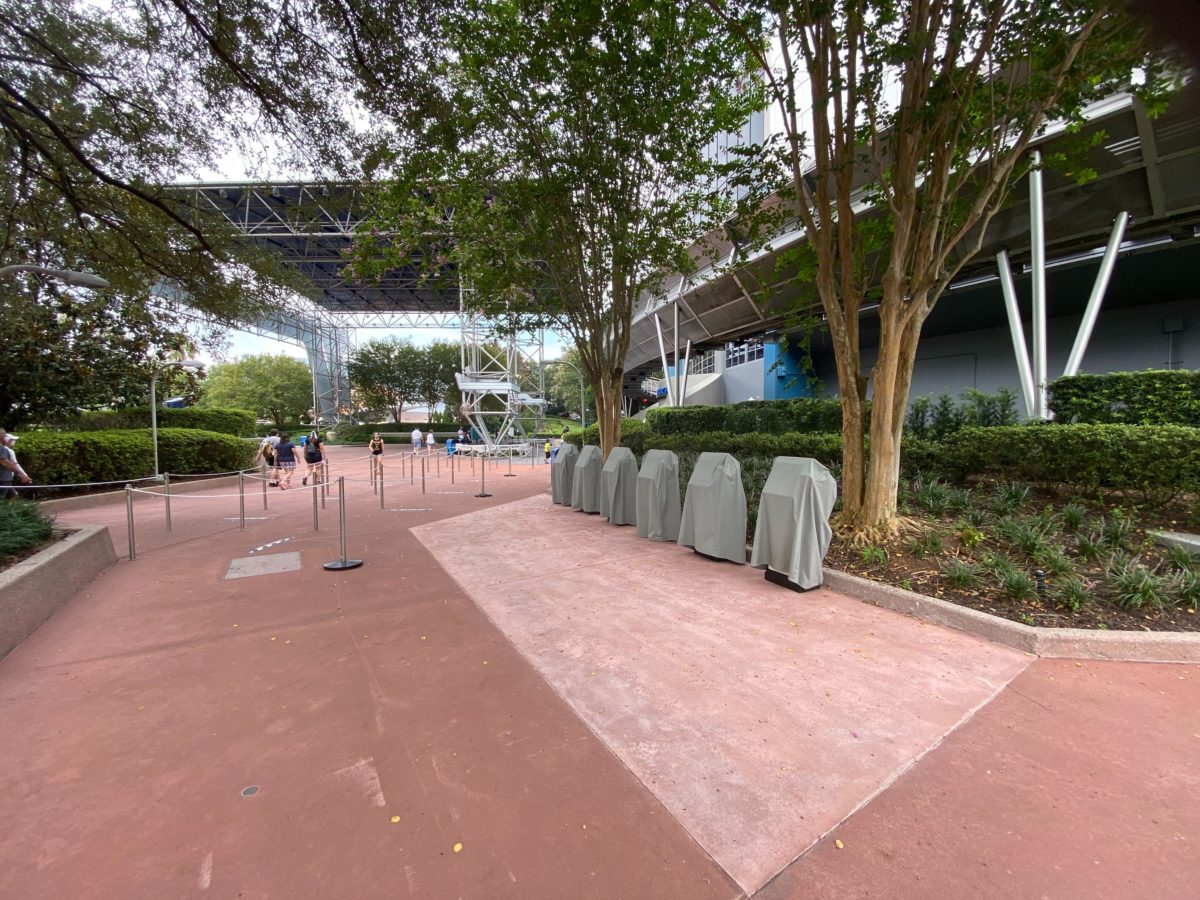 FastPass booths in front of Test Track are closed, as FastPass services are temporarily suspended in the wake of COVID-19.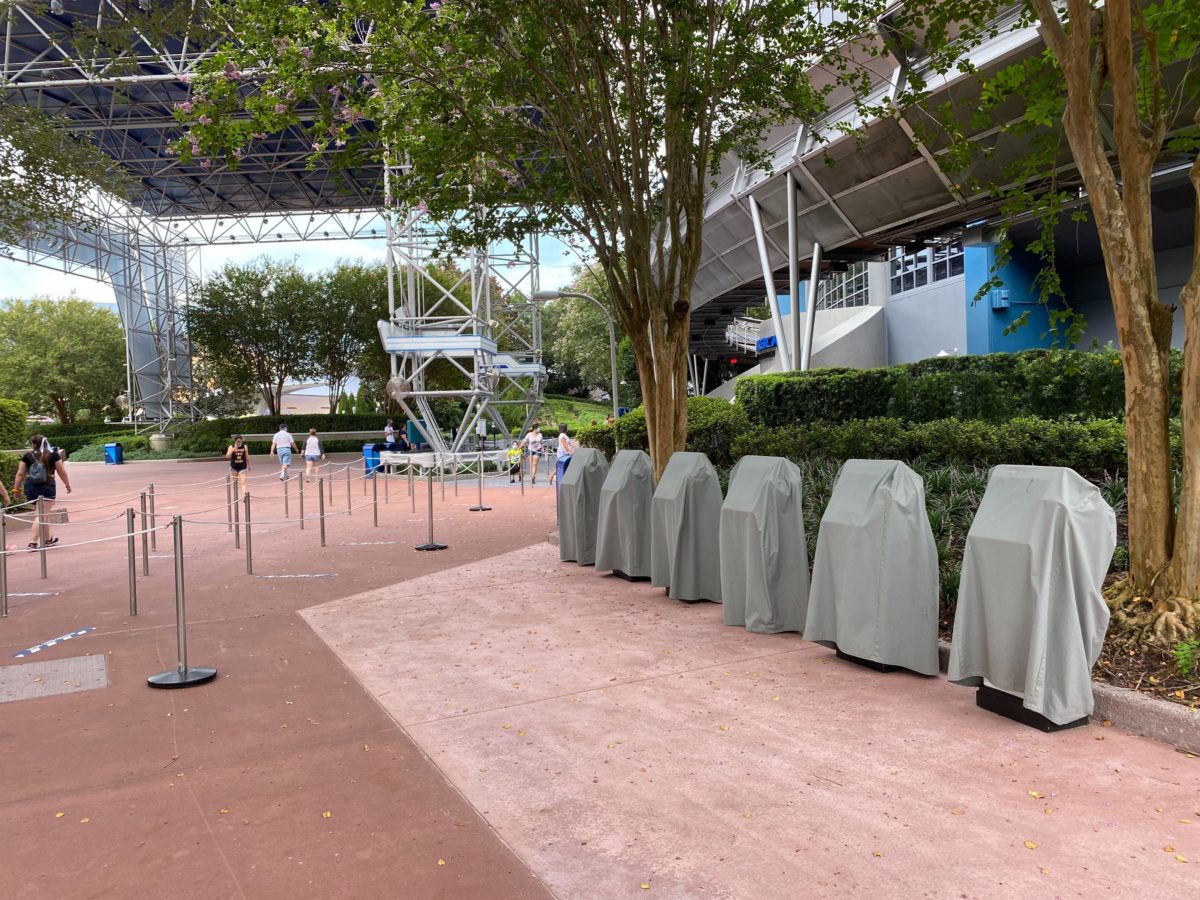 Stay tuned as we continue to cover Cast Member previews of the phased reopenings at EPCOT and Disney's Hollywood Studios. Which attraction would you like to see us cover next?