While staying at Disney's Contemporary Resort, Cast Members were kind enough to upgrade our party to THE Presidential Suite. This is the very suite in which Richard Nixon freshened up before infamously declaring "I Am Not a Crook." The press conference in which he spoke was held in the Ballroom of the Americas at this same resort. Notable celebrities, such as Michael Jackson, have stayed in this suite as well.
The Presidential Suite boasts a spacious living room, dining area, kitchen, two bedrooms, three bathrooms, and a massive balcony. Art by Andy Warhol adorns the walls in this luxurious suite as well.
Living Room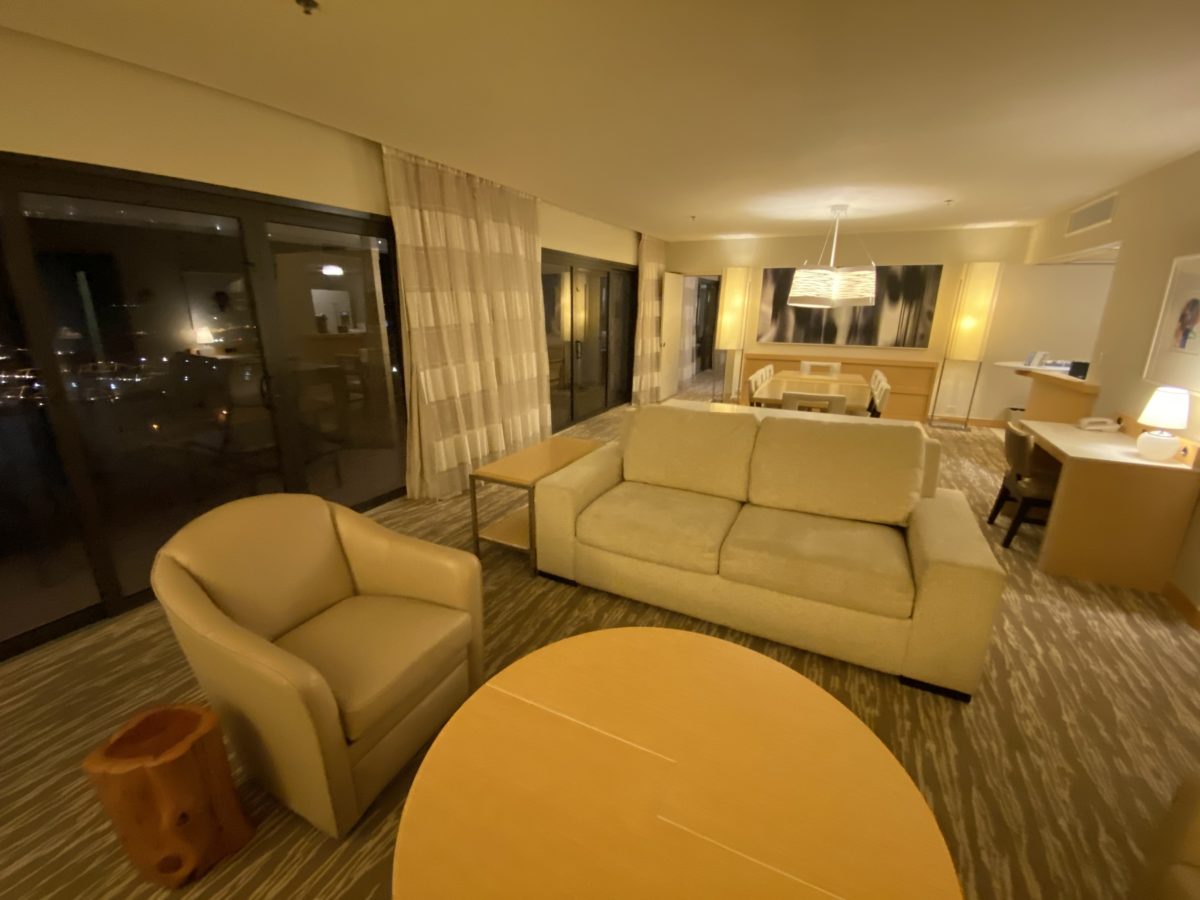 When entering the suite, we first walk into a generously sized living room space. It features a dining room area, a large desk, and plenty of seating around the television.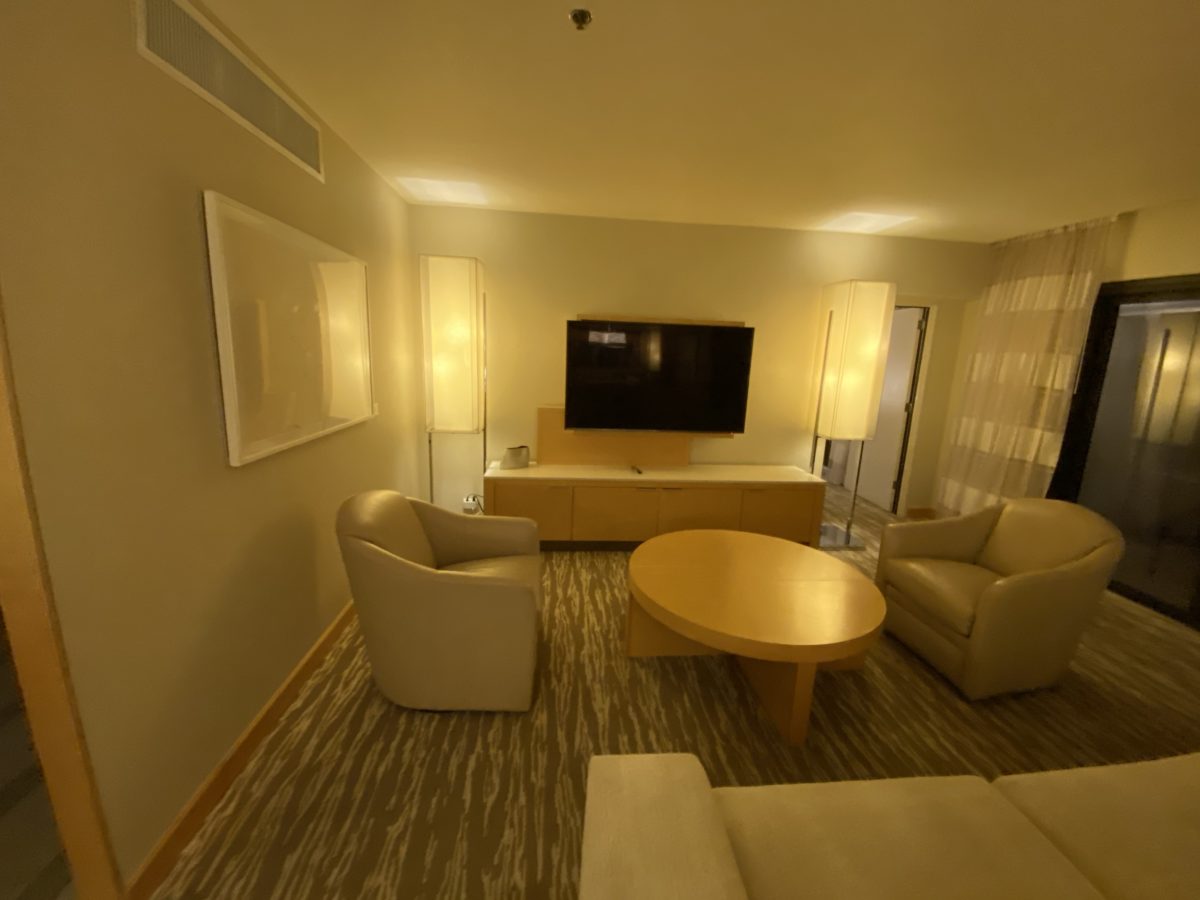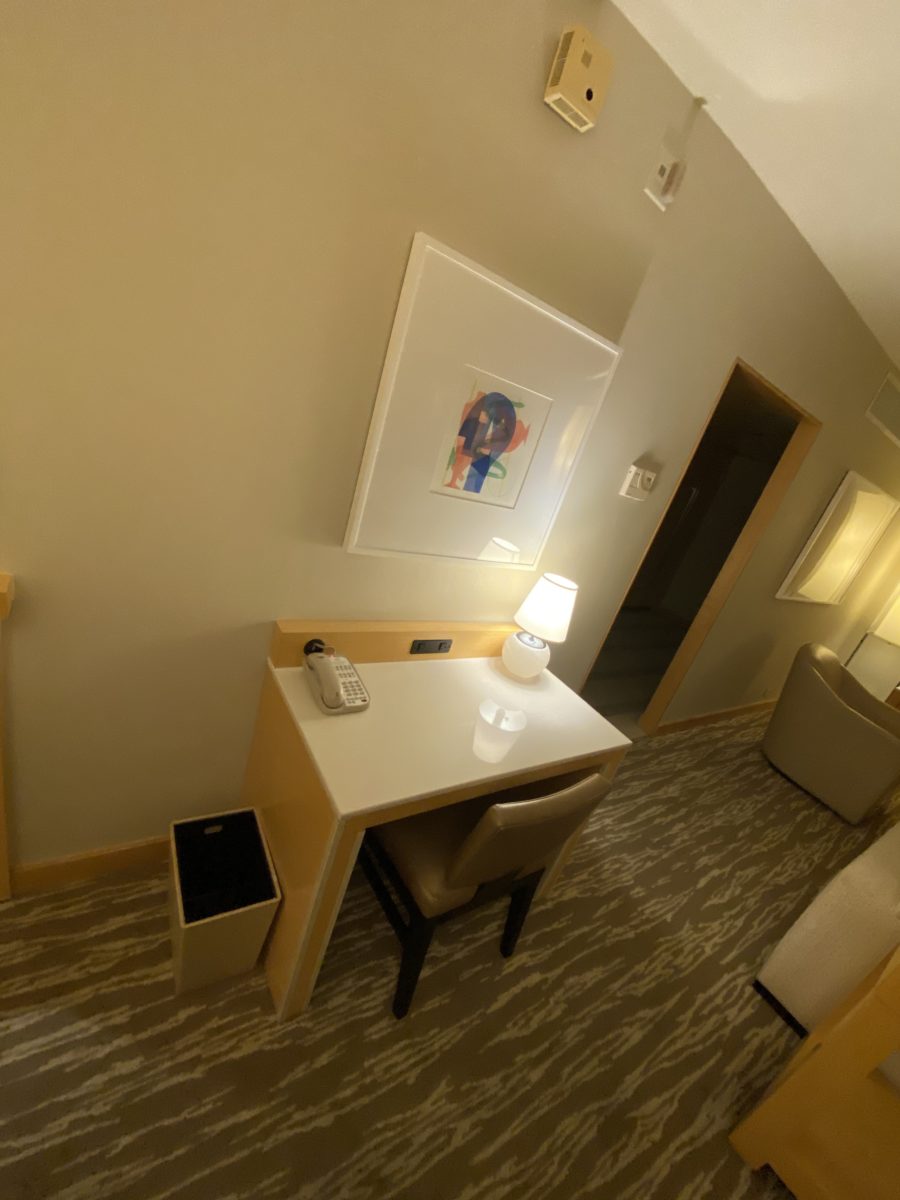 Dining Room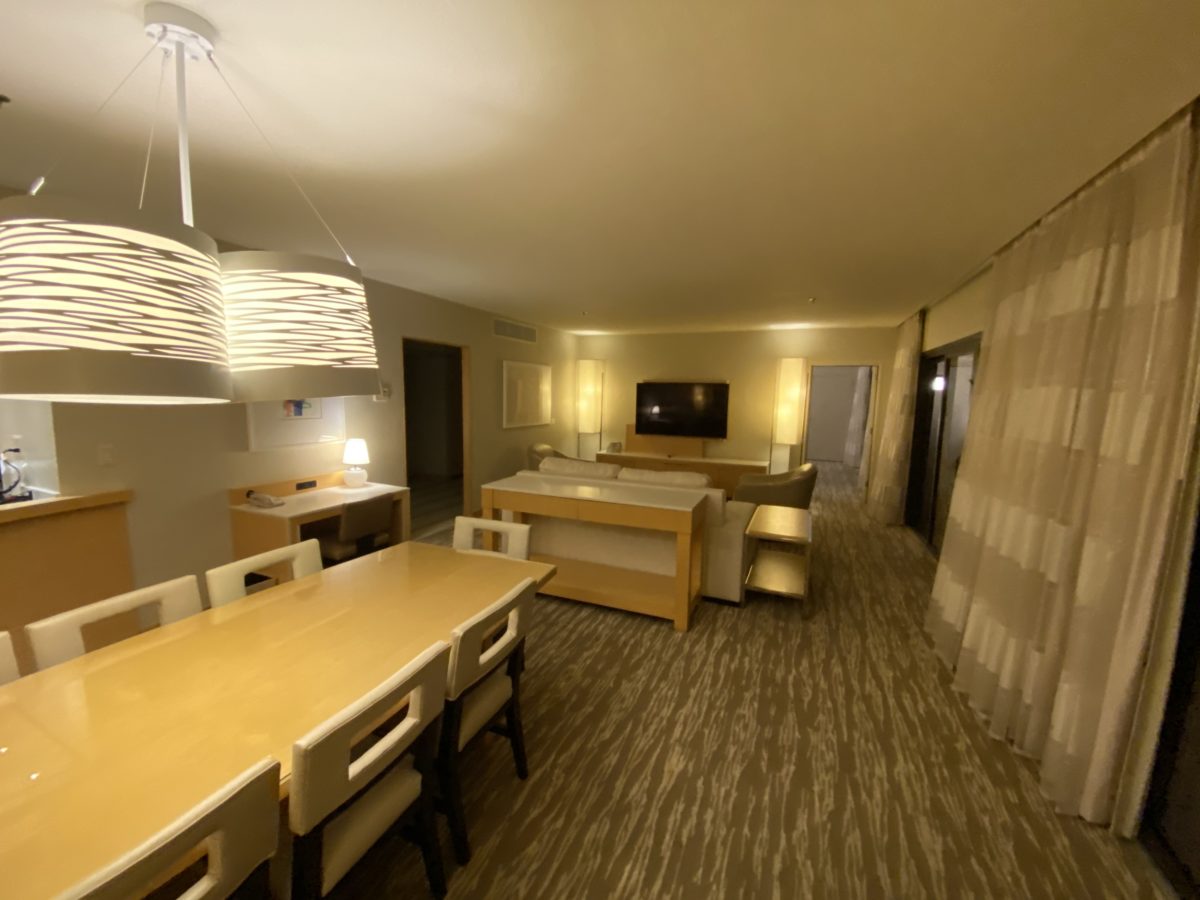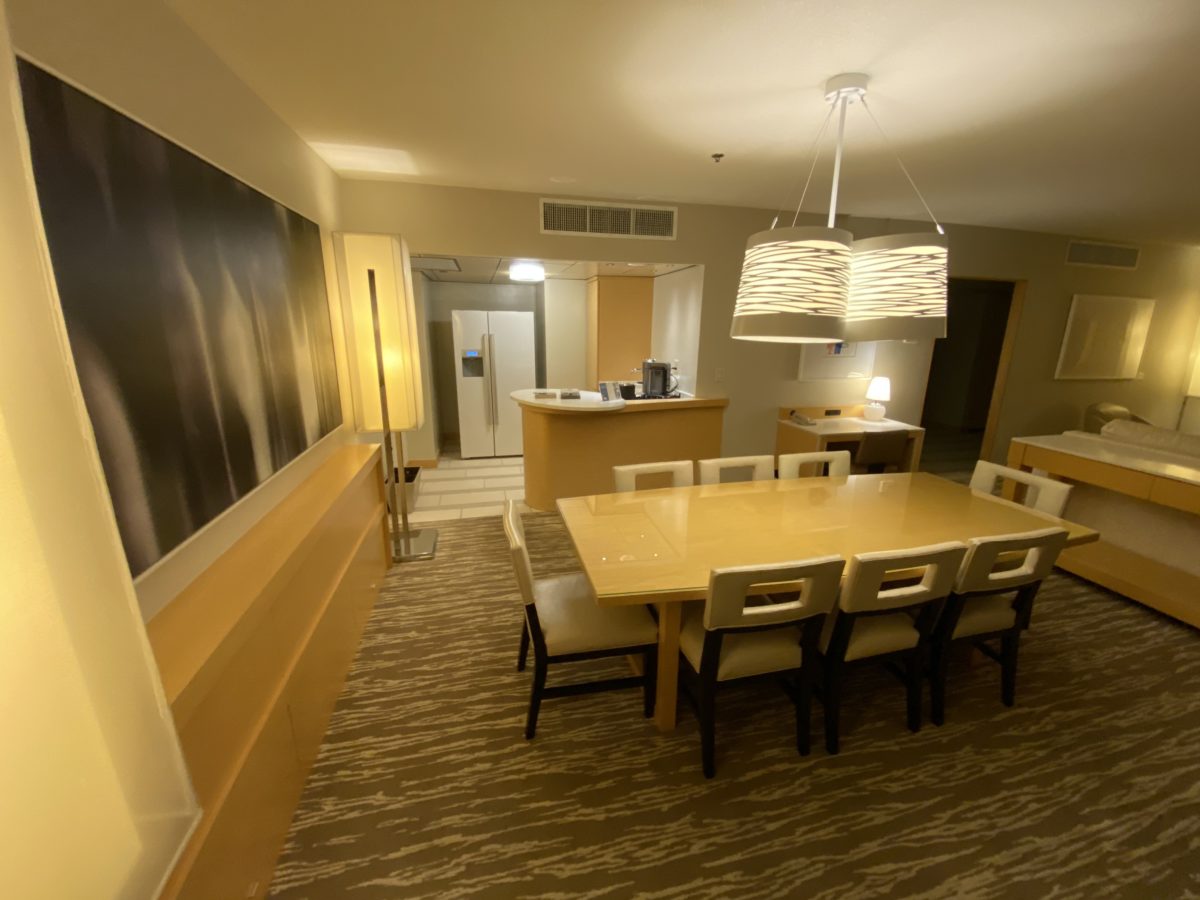 Kitchen
A full-size kitchen connects to the dining room space.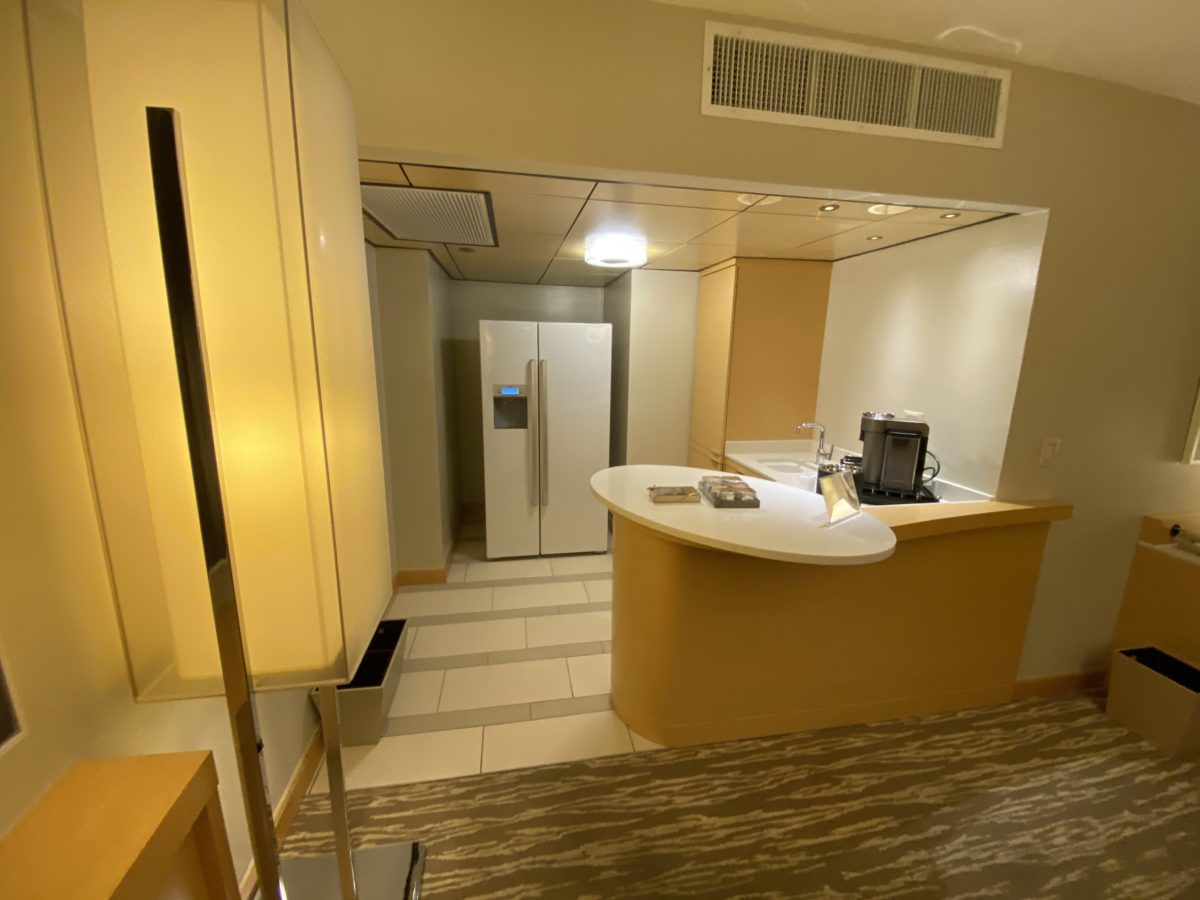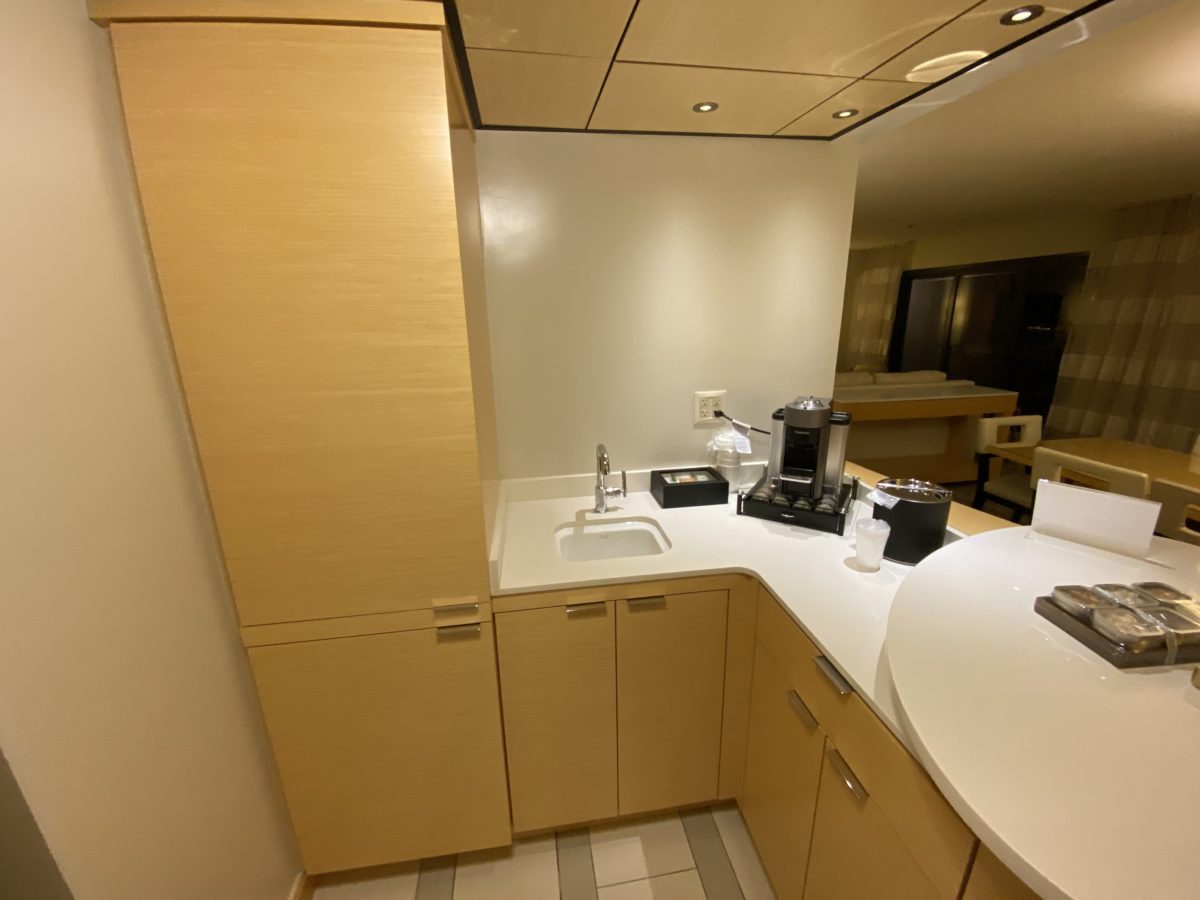 The kitchen offers plenty of storage space and even some complimentary tasty treats.
Guest Bathroom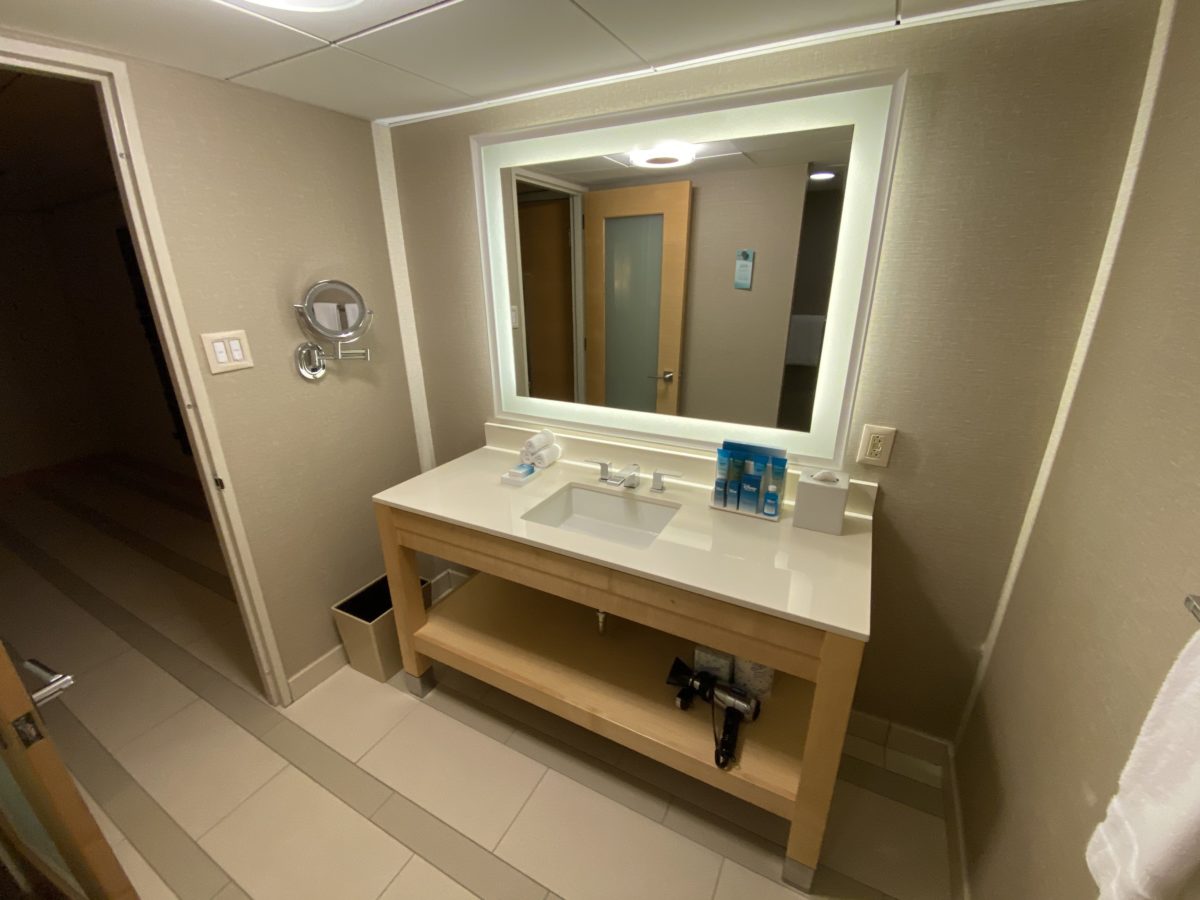 A full-size bathroom is accessible from the living room.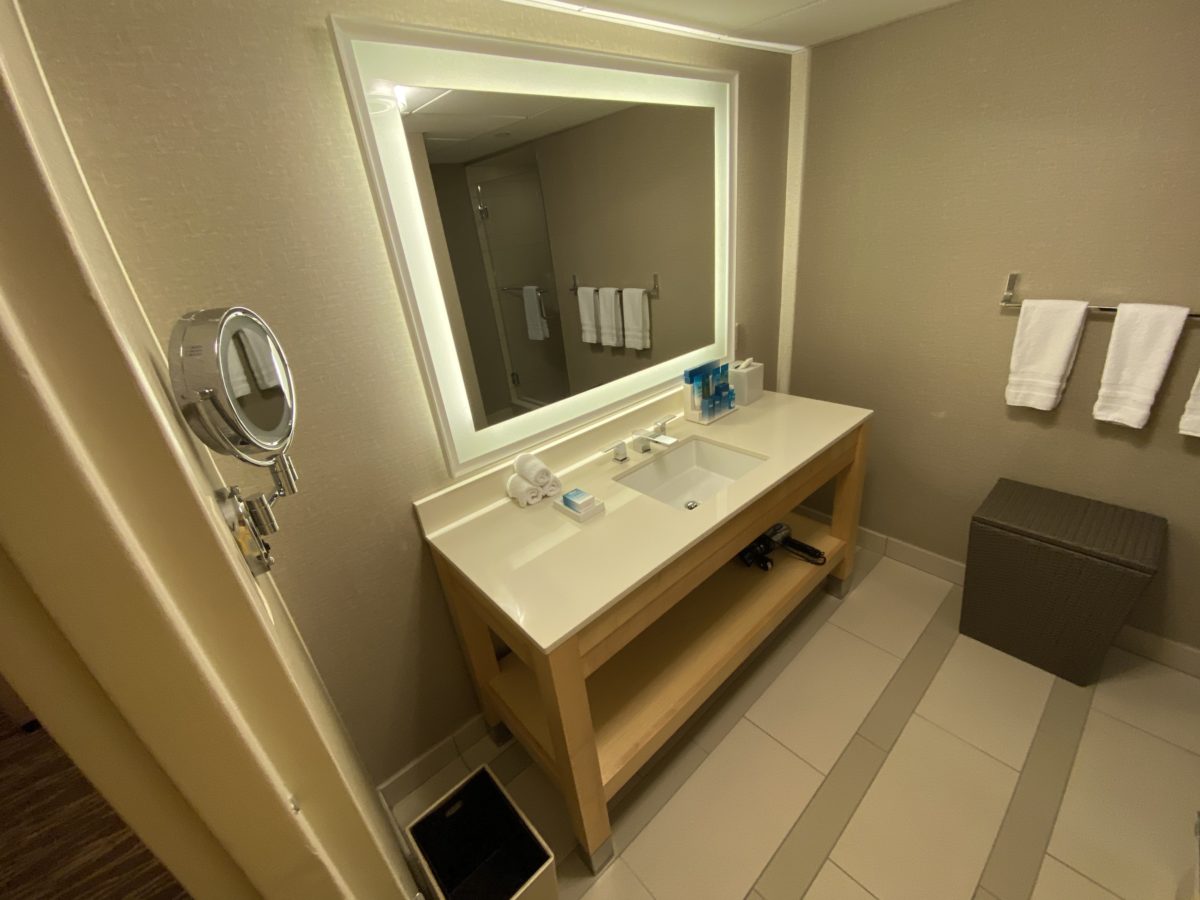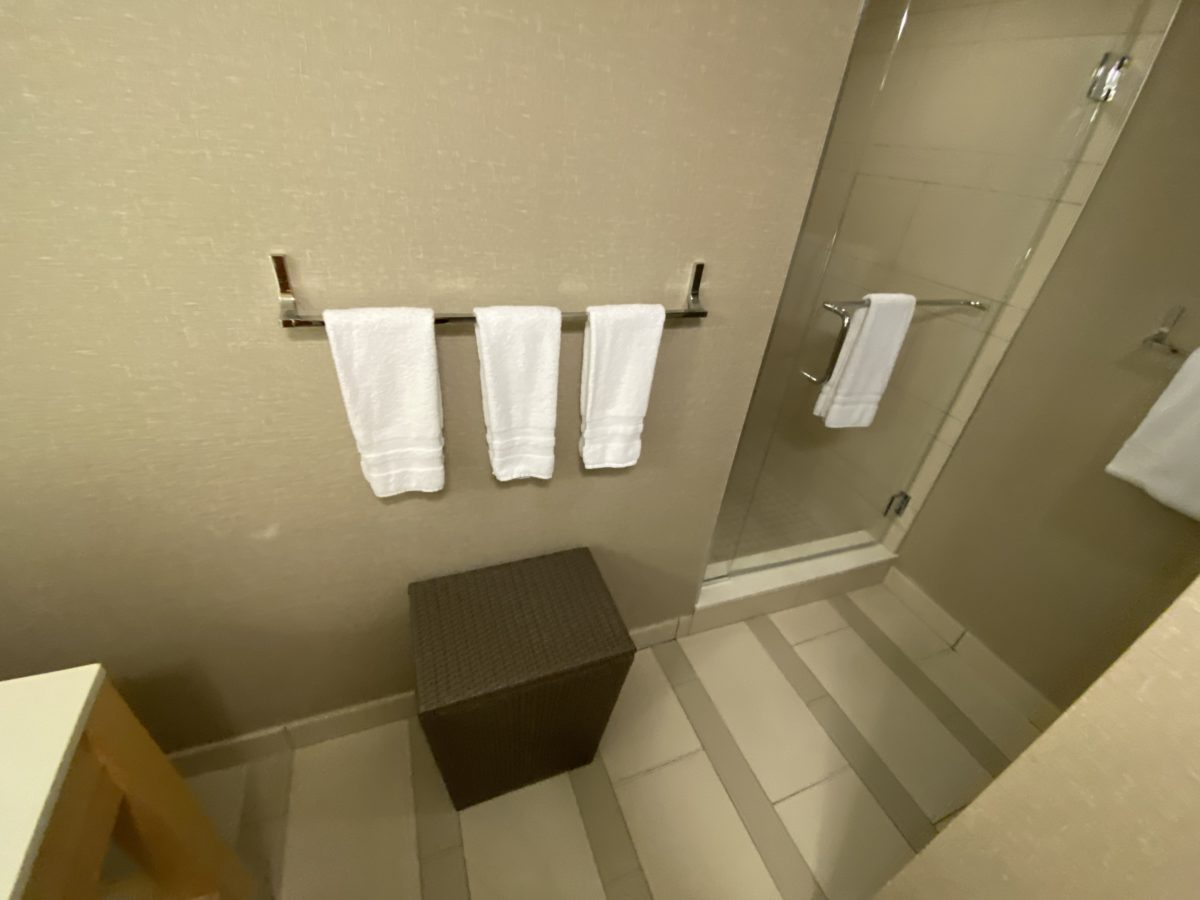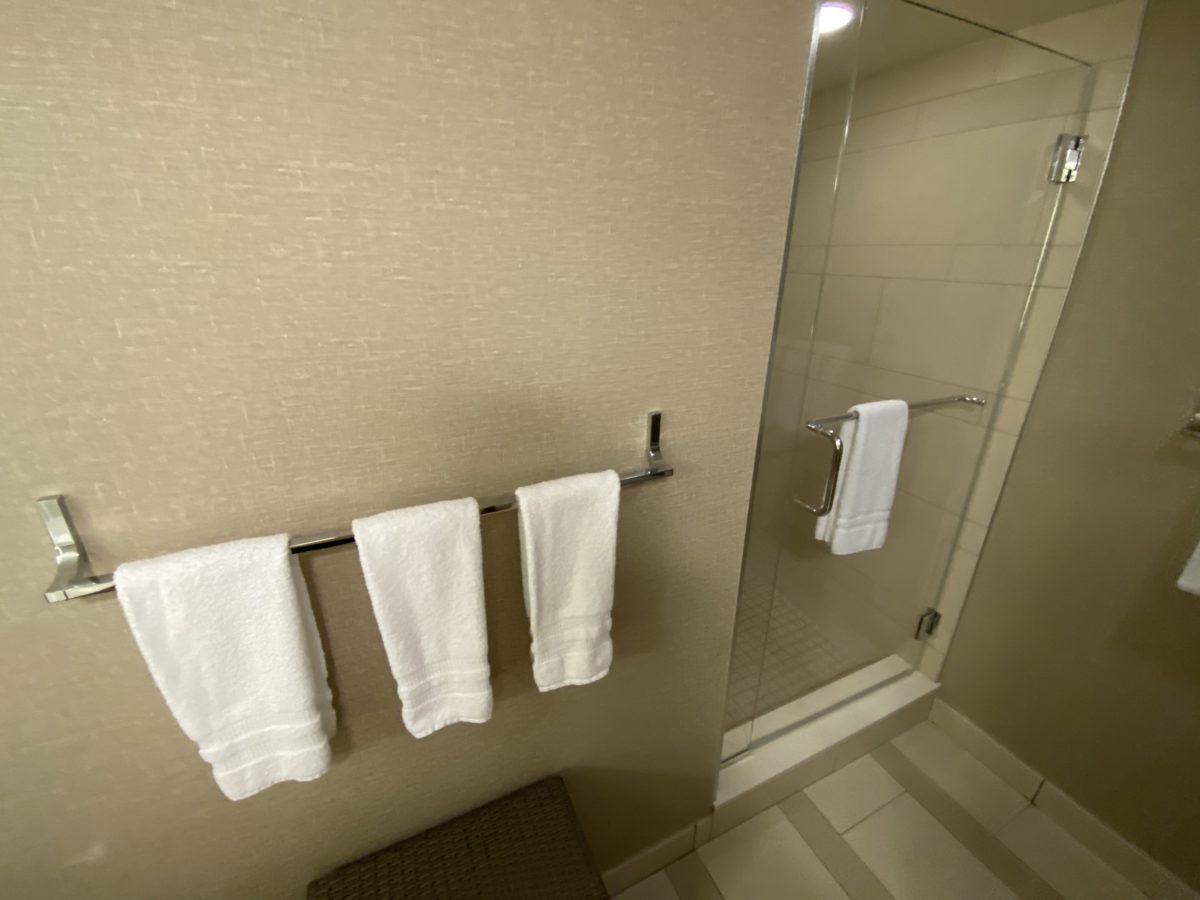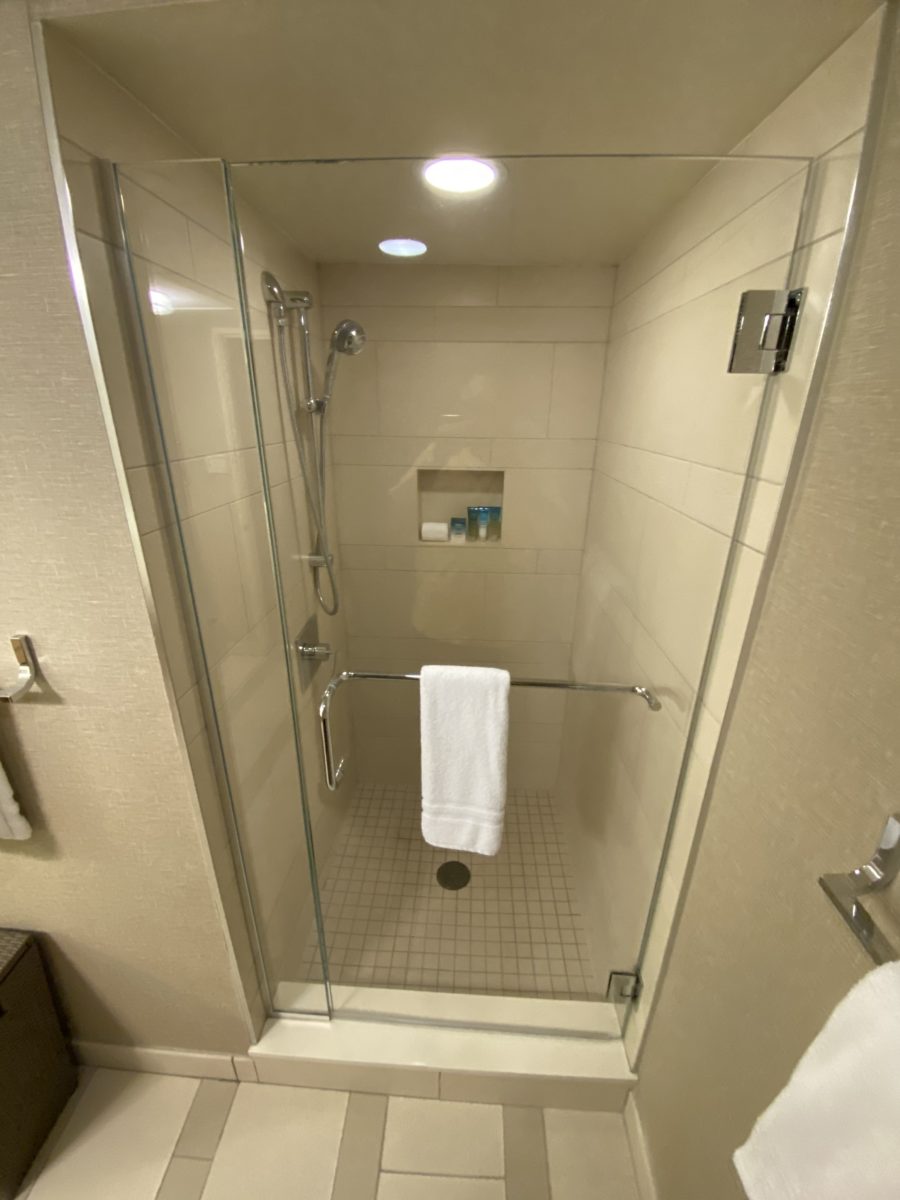 Guest Bedroom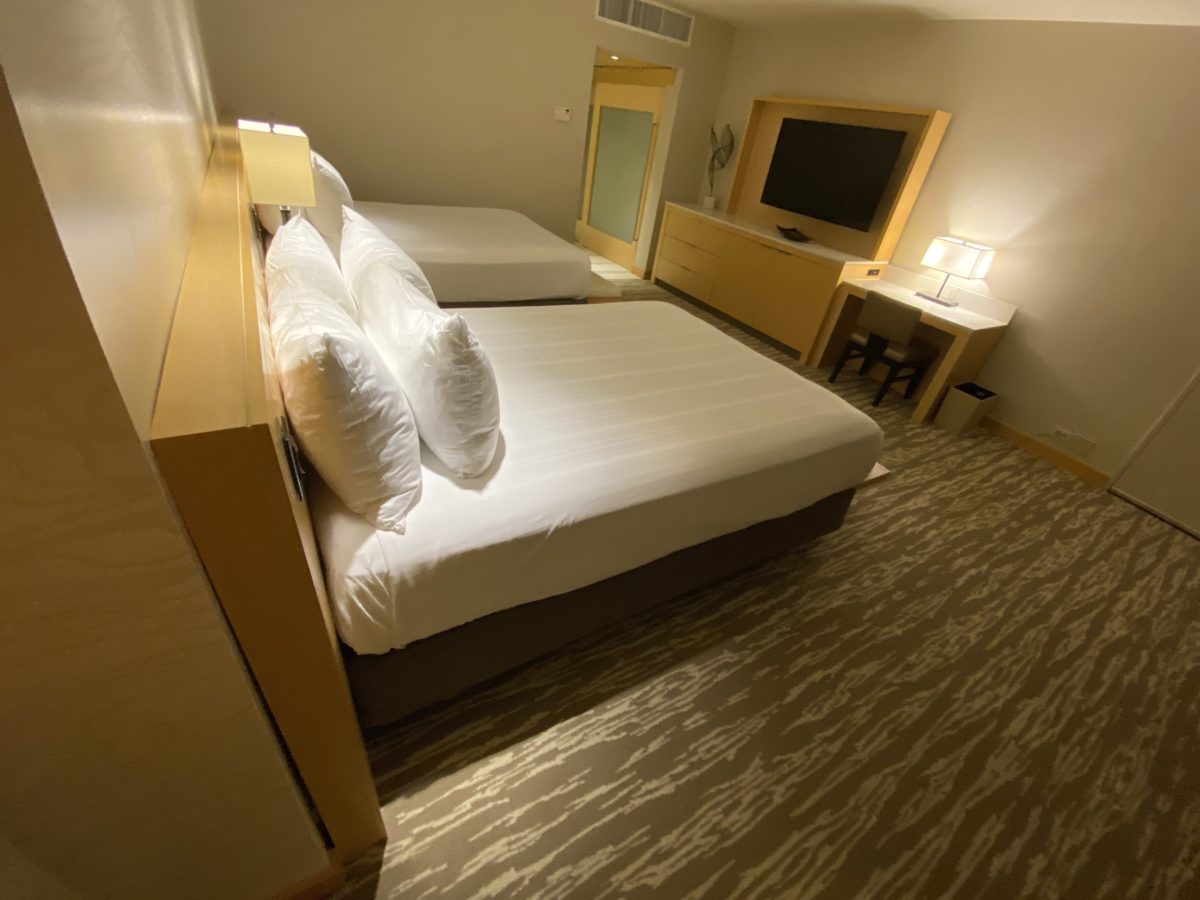 One of the bedrooms features two queen beds and a full-size bathroom.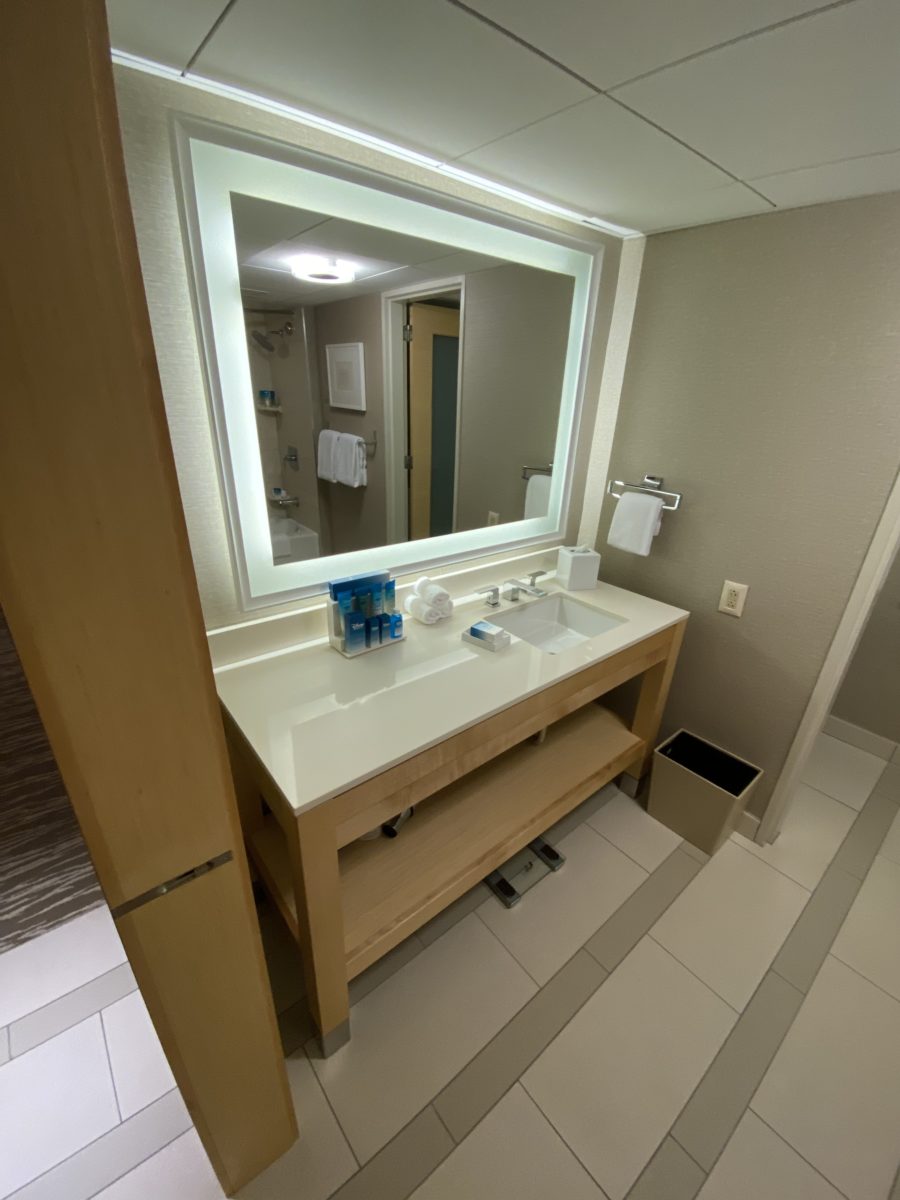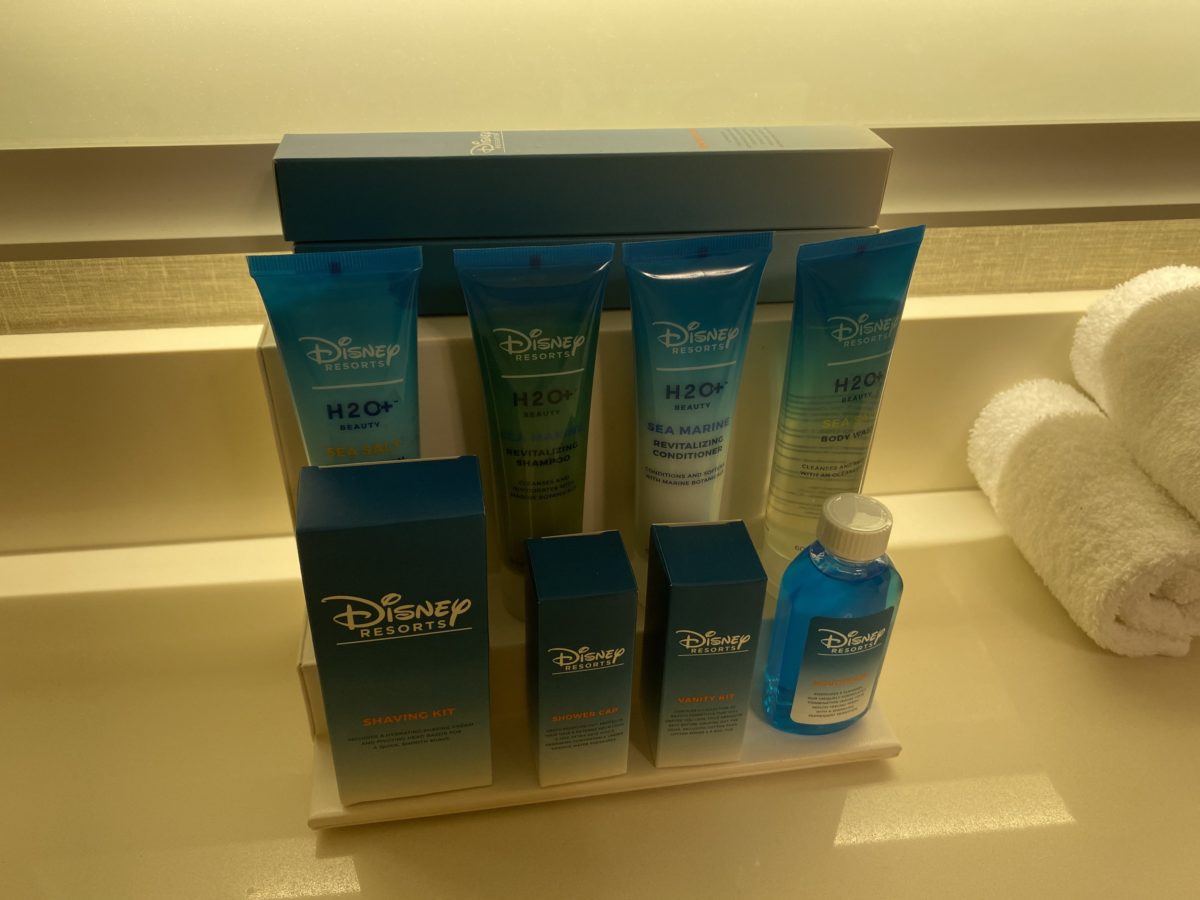 Complimentary essentials like shampoo and conditioner, body wash, mouth wash, lotion, a shower cap, a shaving kit, and a vanity kit are provided in the restrooms.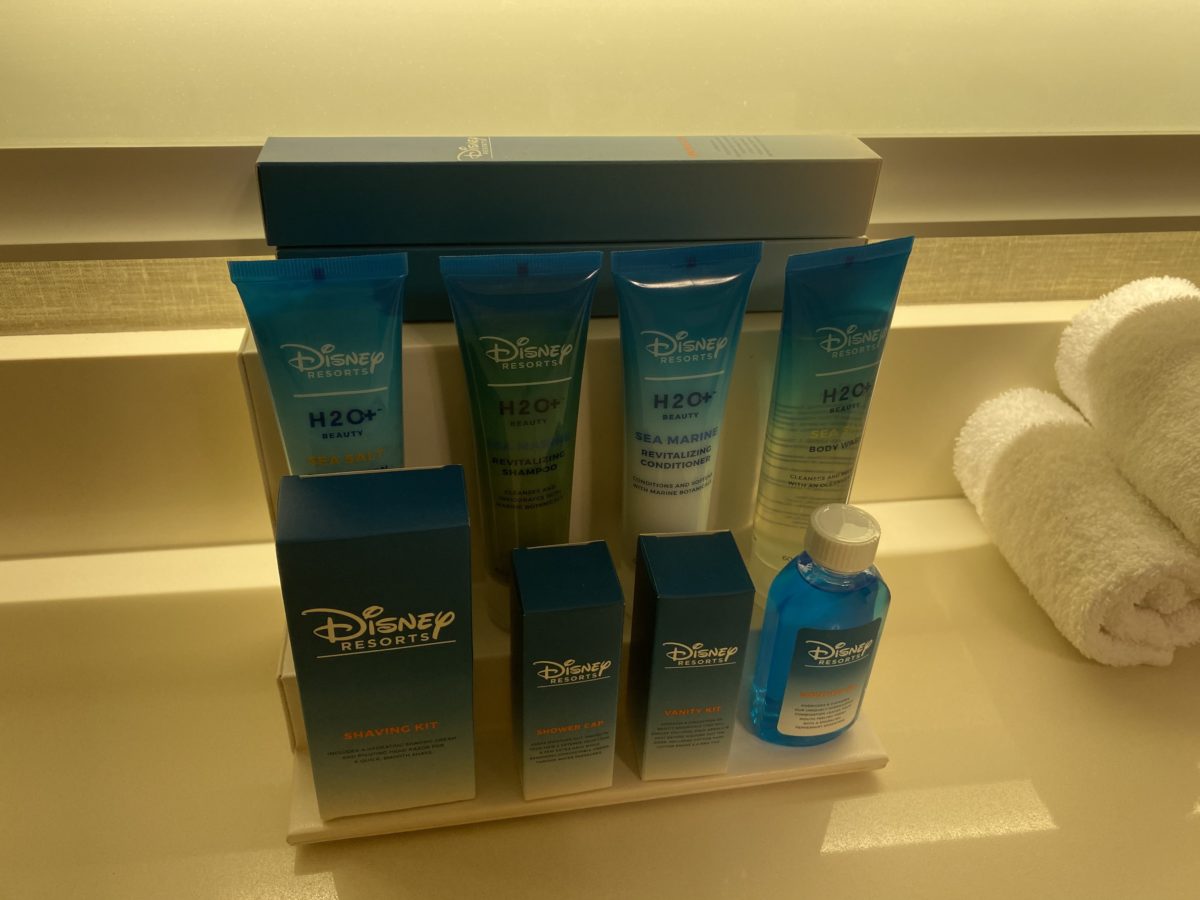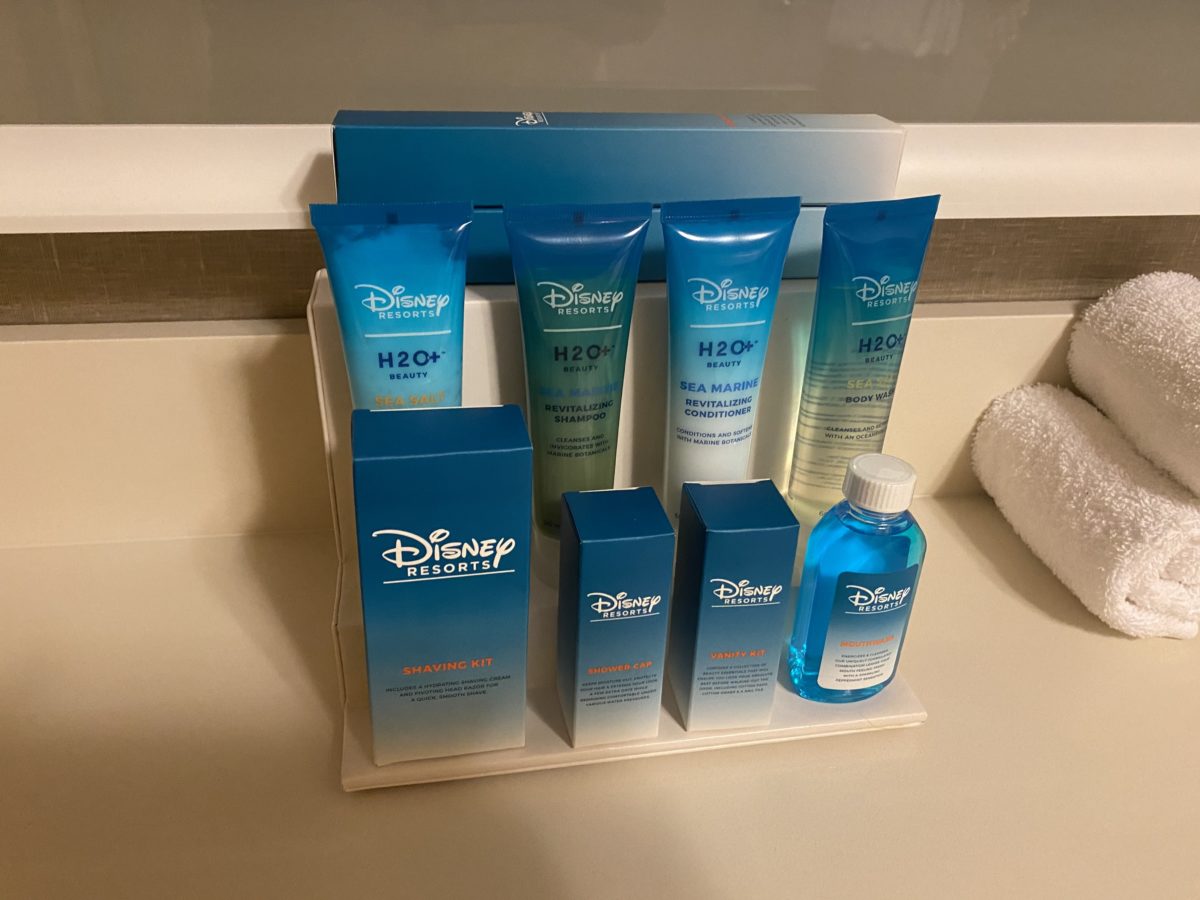 Master Bedroom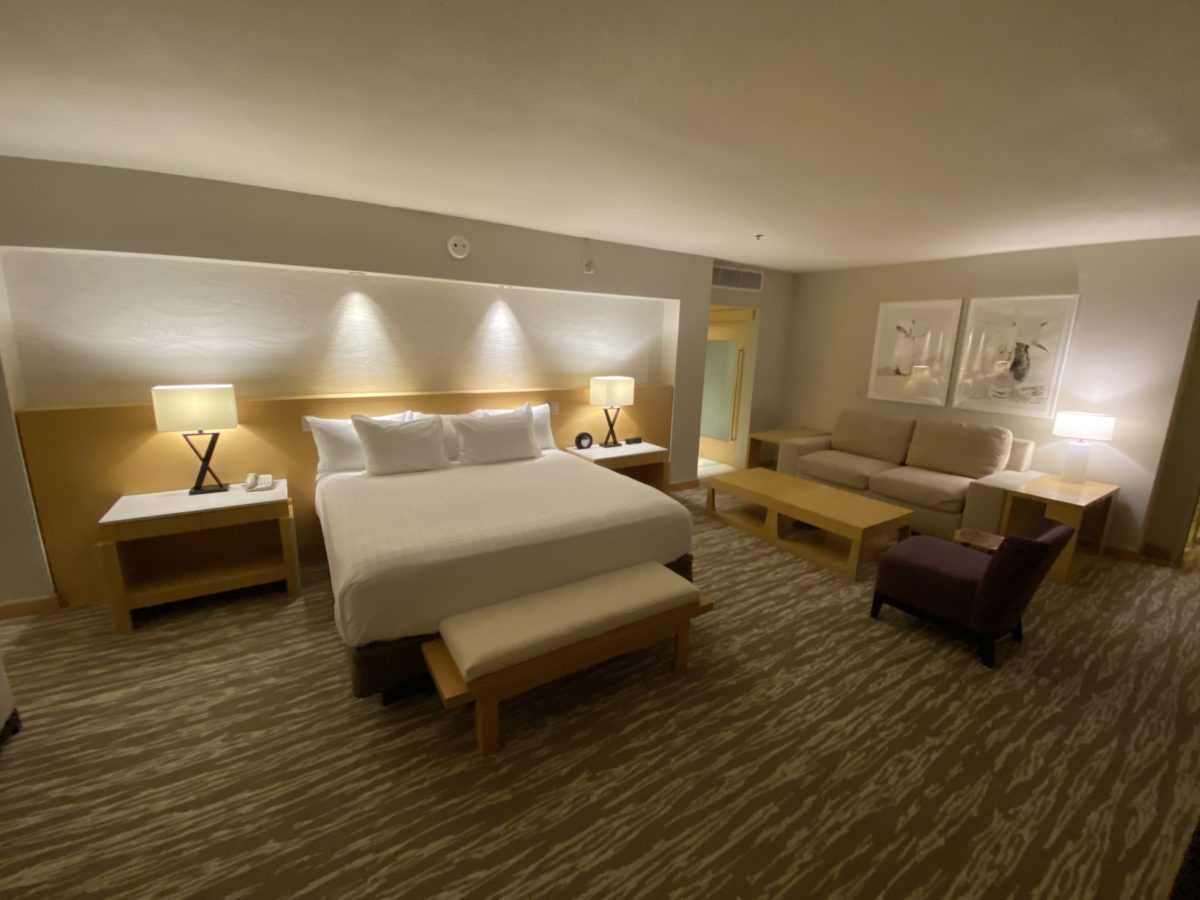 The master bedroom is incredibly spacious, fitting a king bed with plenty of room to spare. It features multiple seating options, beautiful artwork, and access to a private balcony.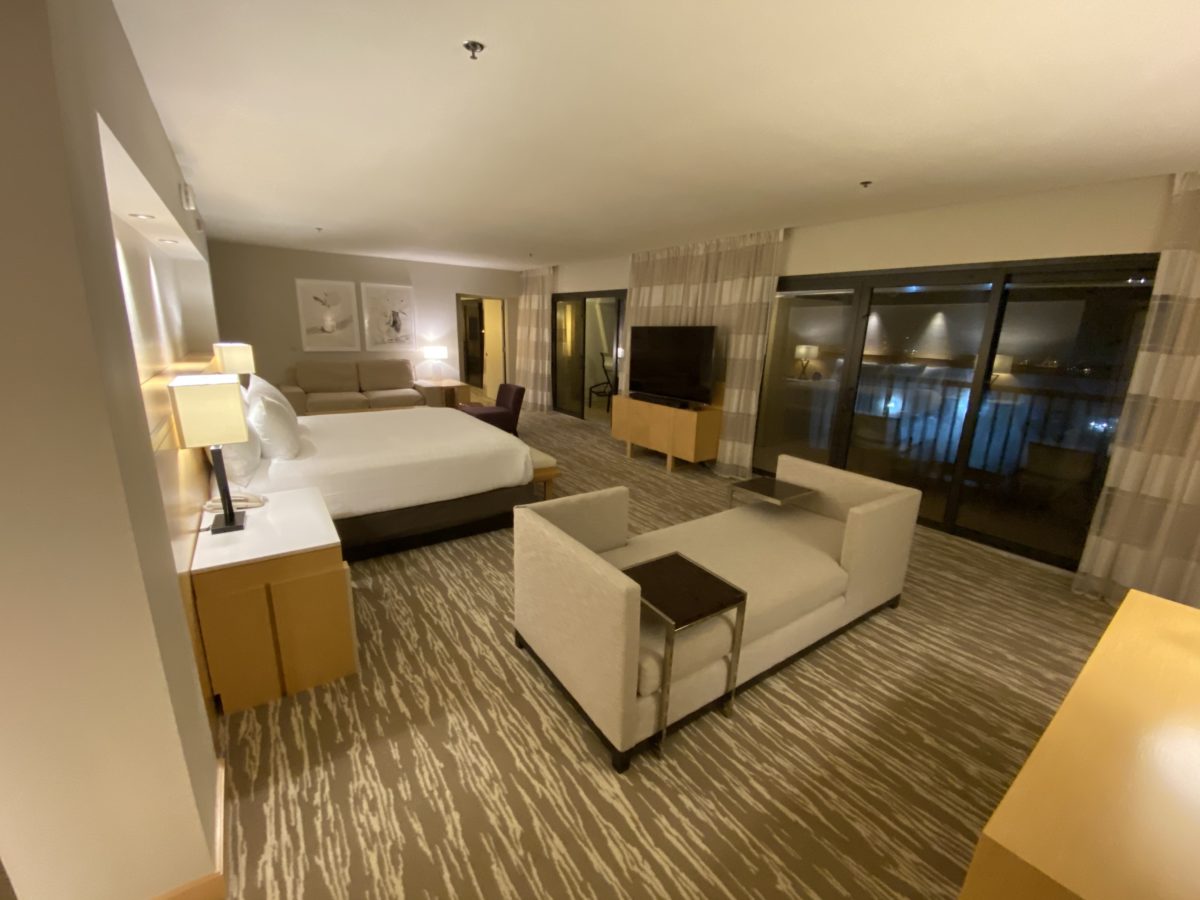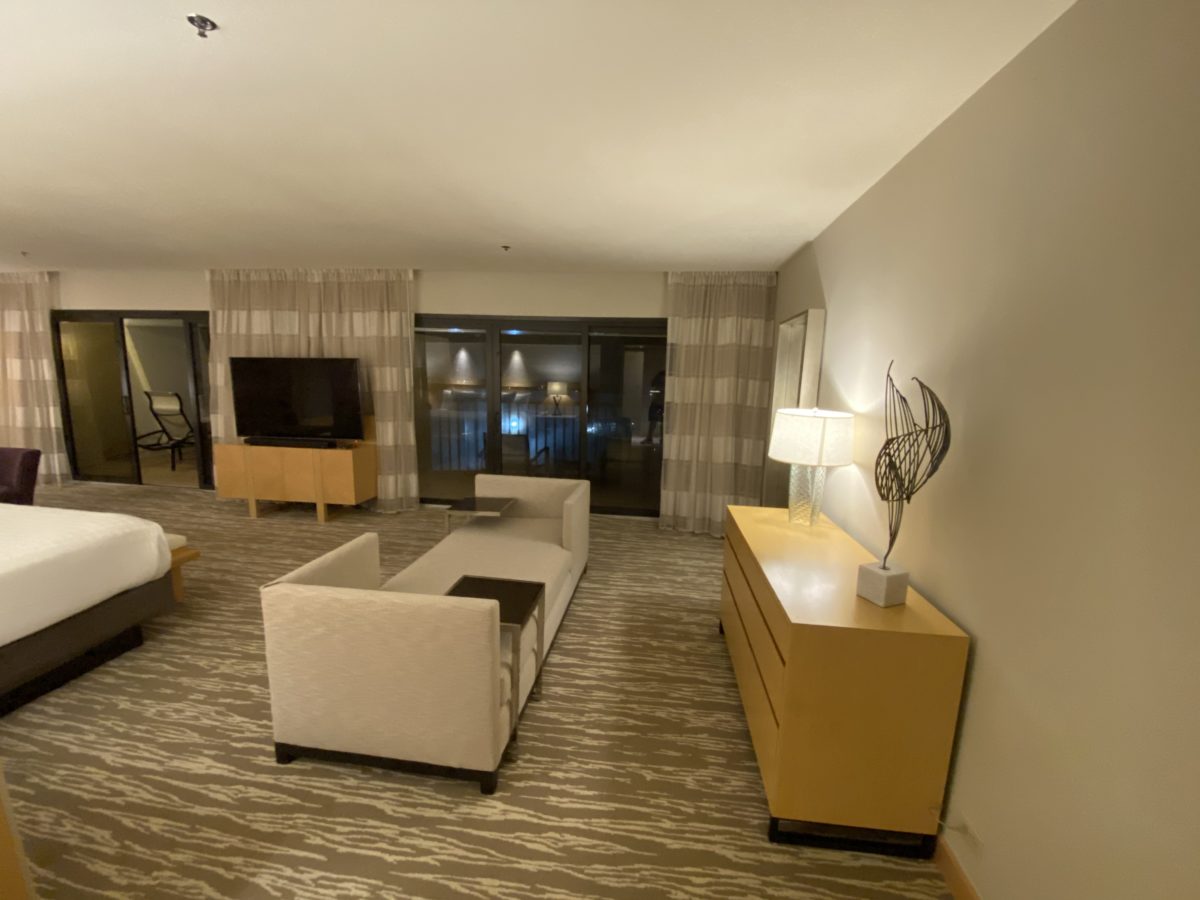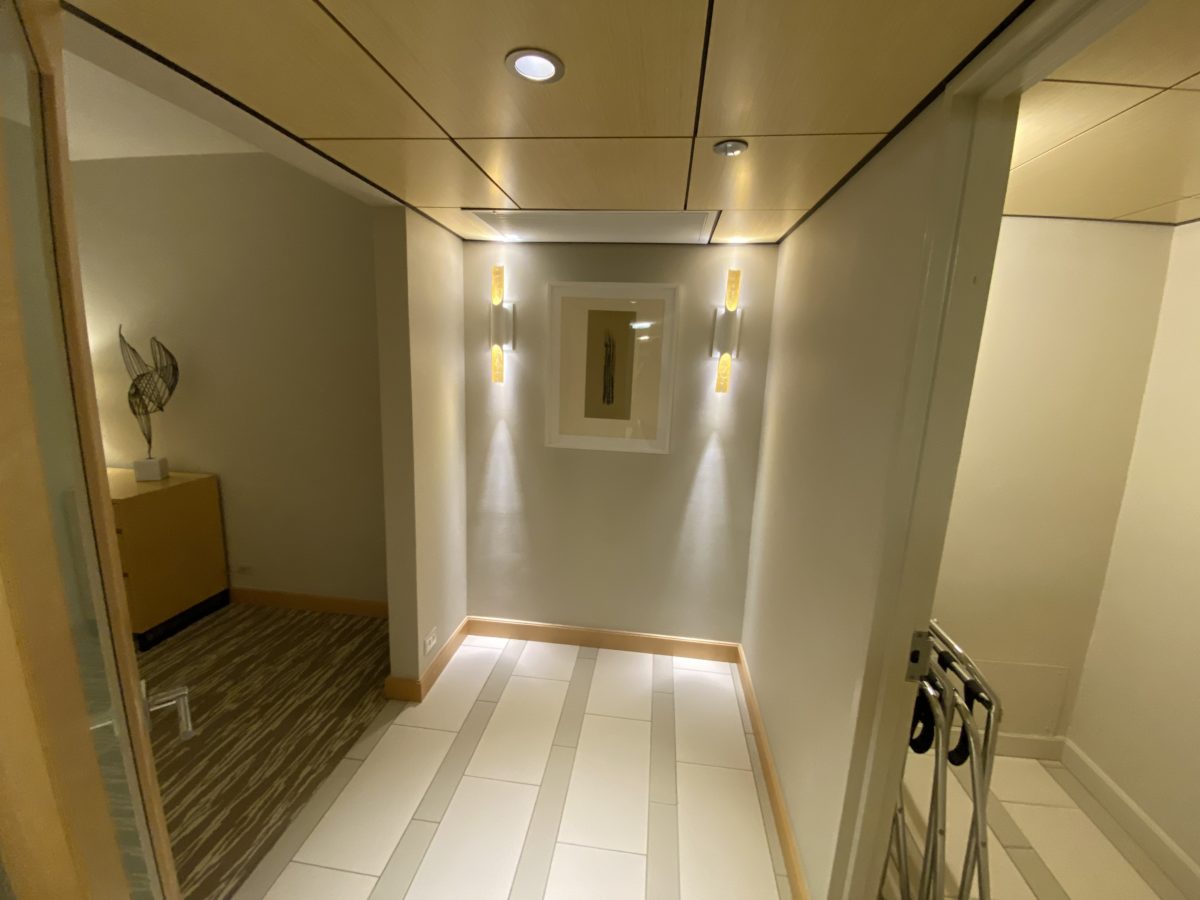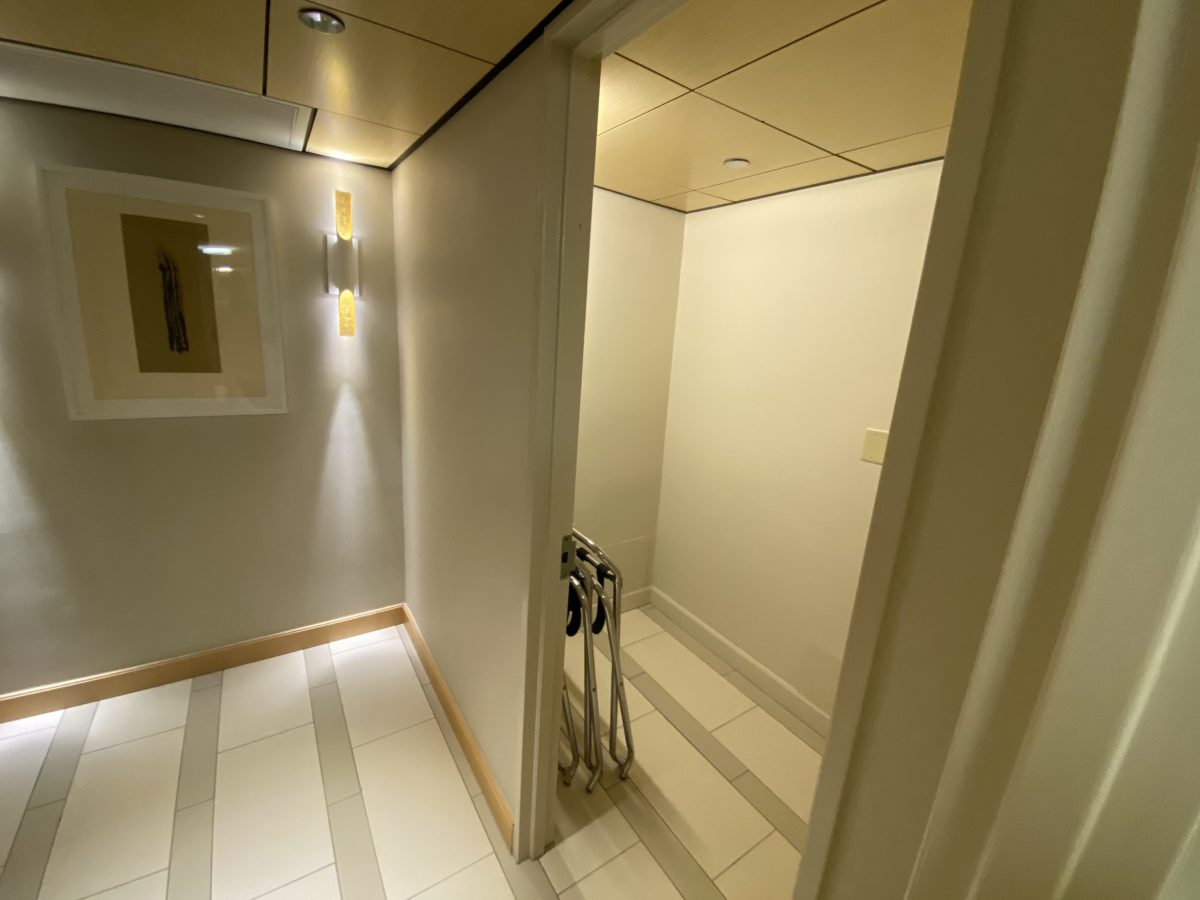 The master bedroom has its own luggage room attached.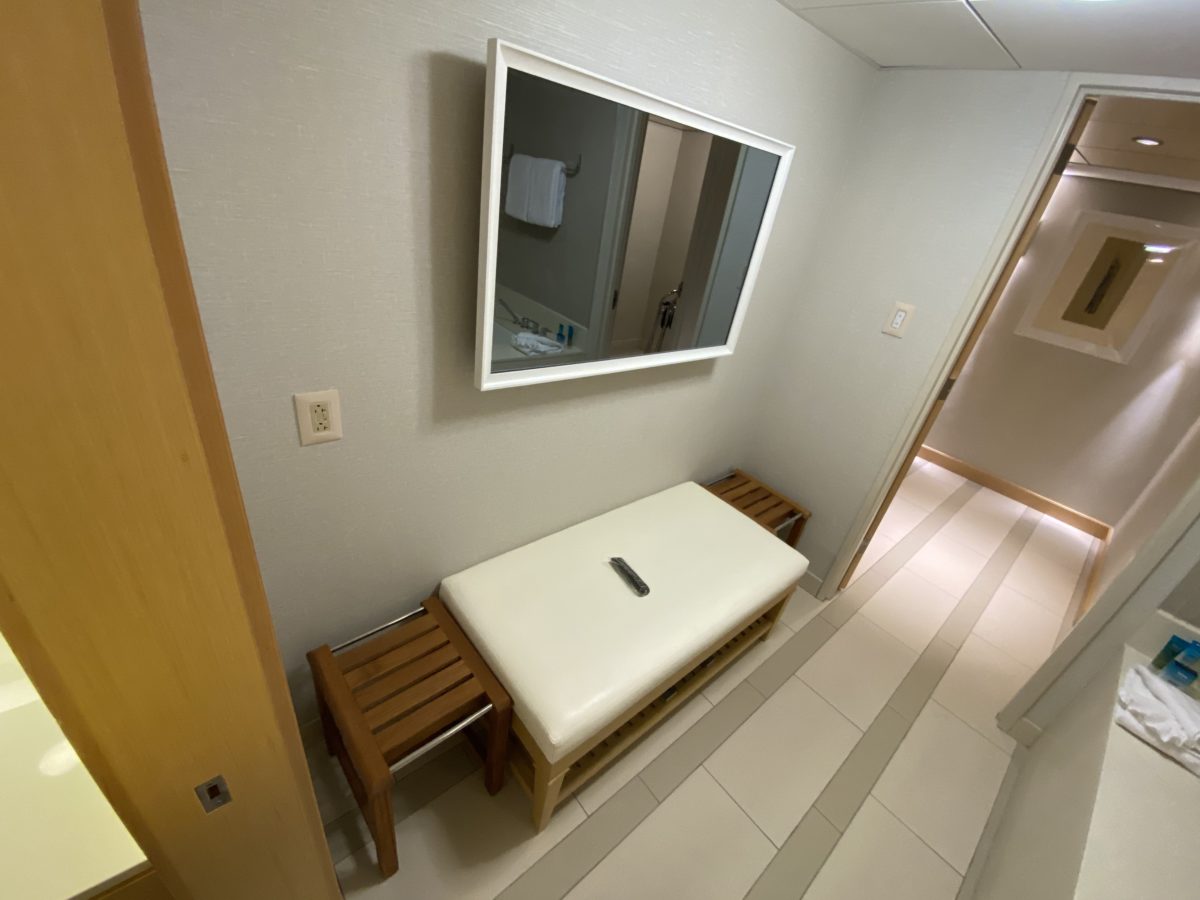 Master Bathroom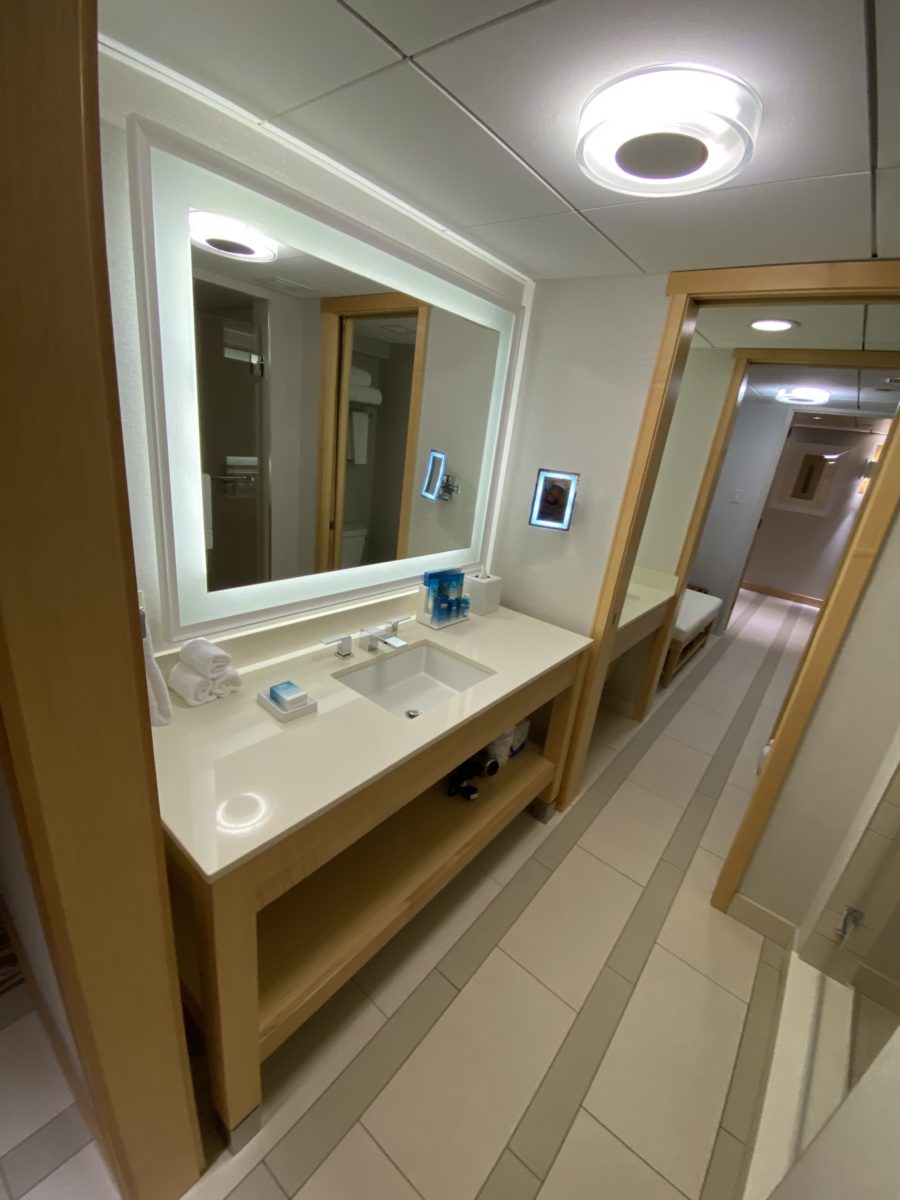 Multiple vanities are featured throughout the massive master bathroom.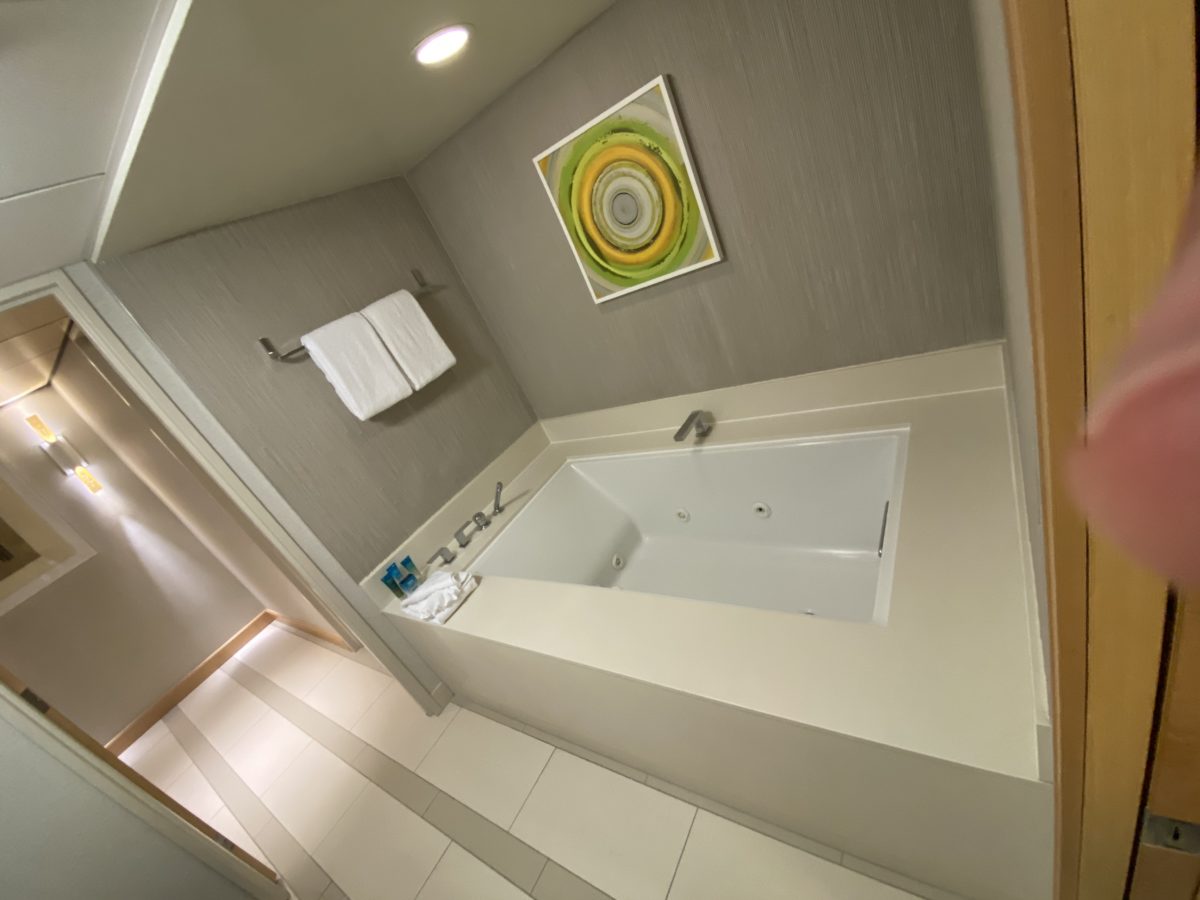 The master bath offers a sizable jacuzzi-style bathtub.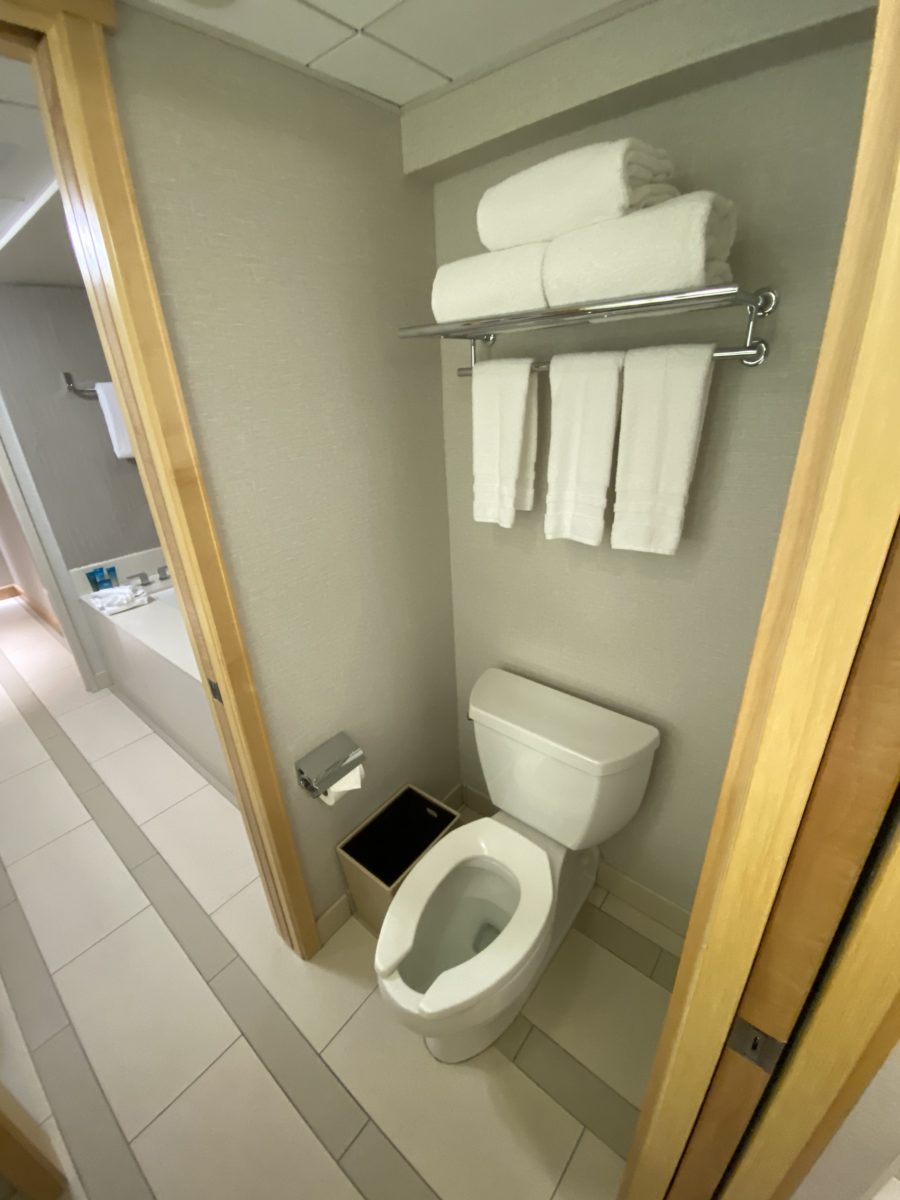 One of two toilets in the master bathroom separates the bath and shower areas.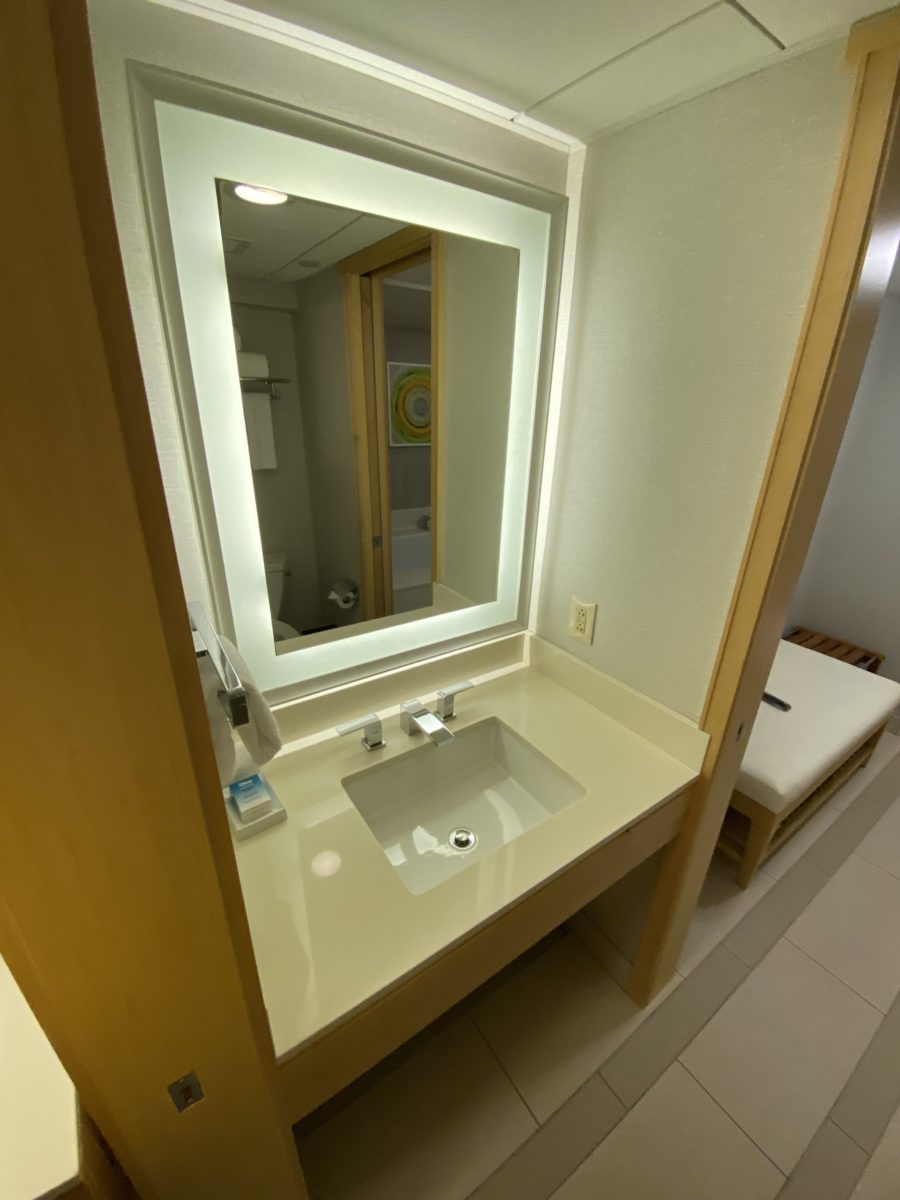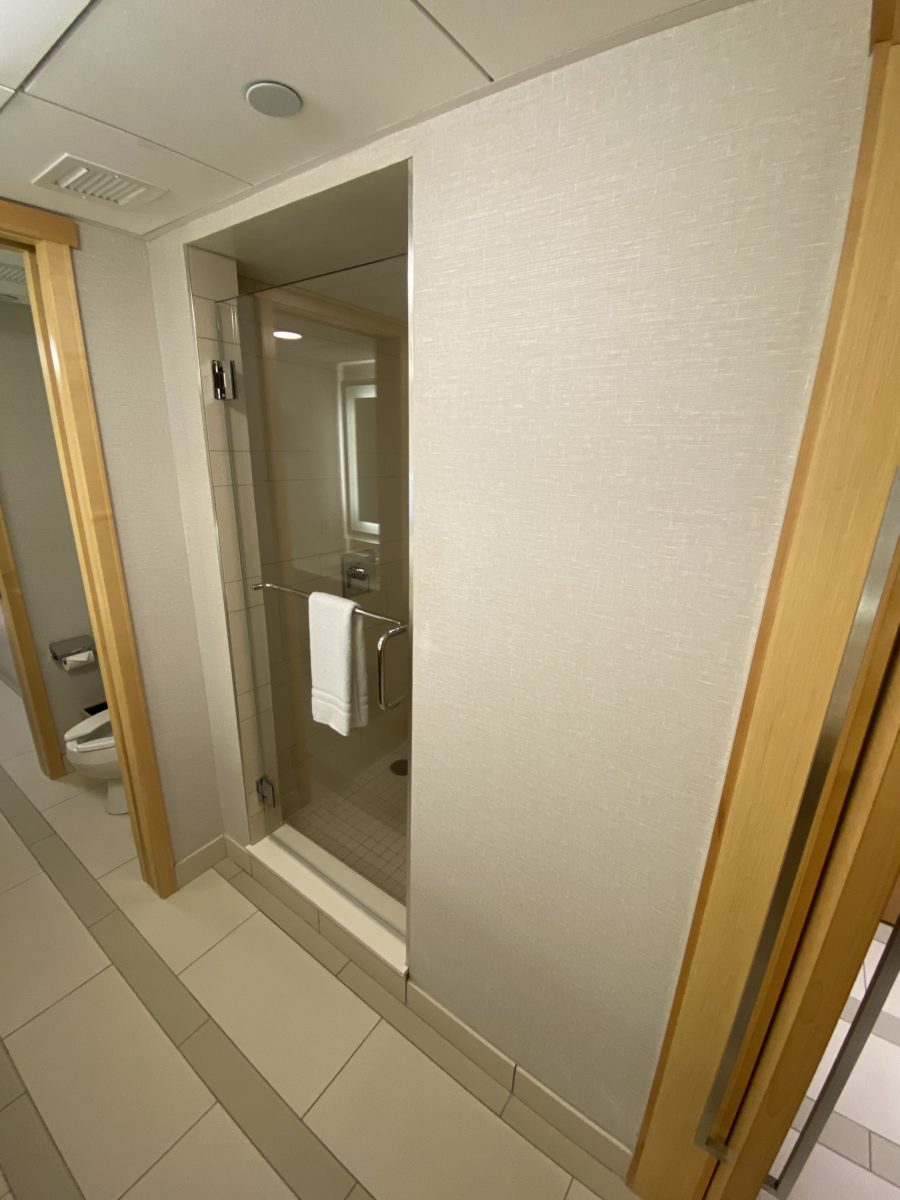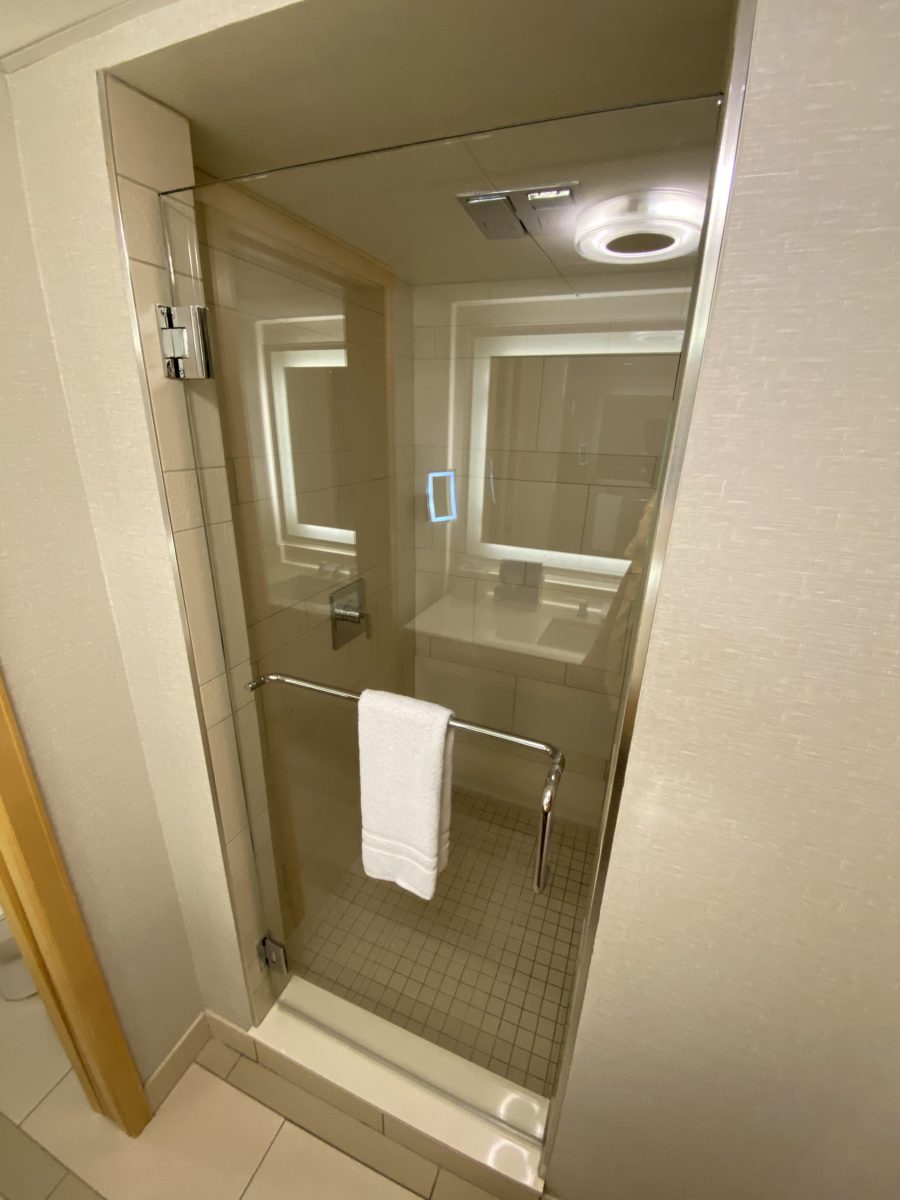 The master bathroom also offers a large walk-in shower with a deluxe rainfall shower head.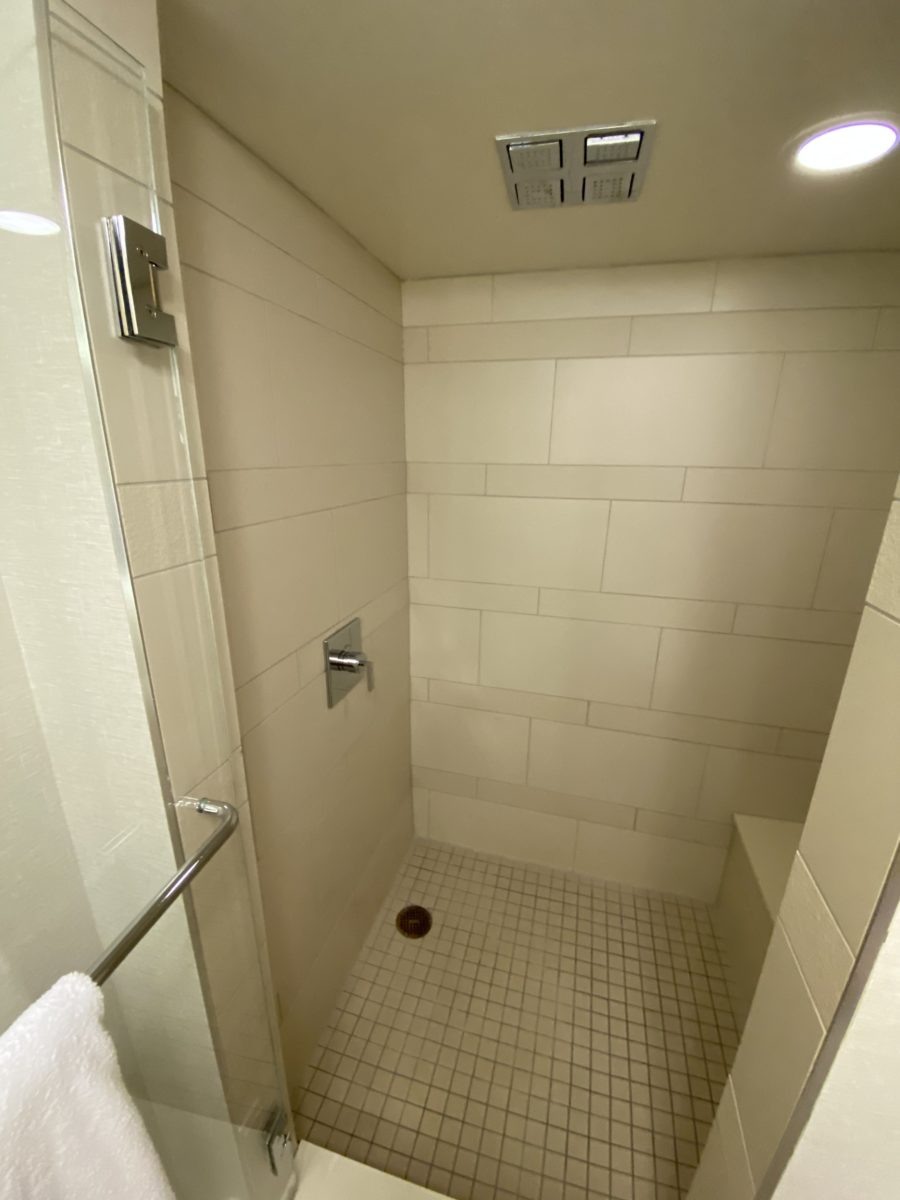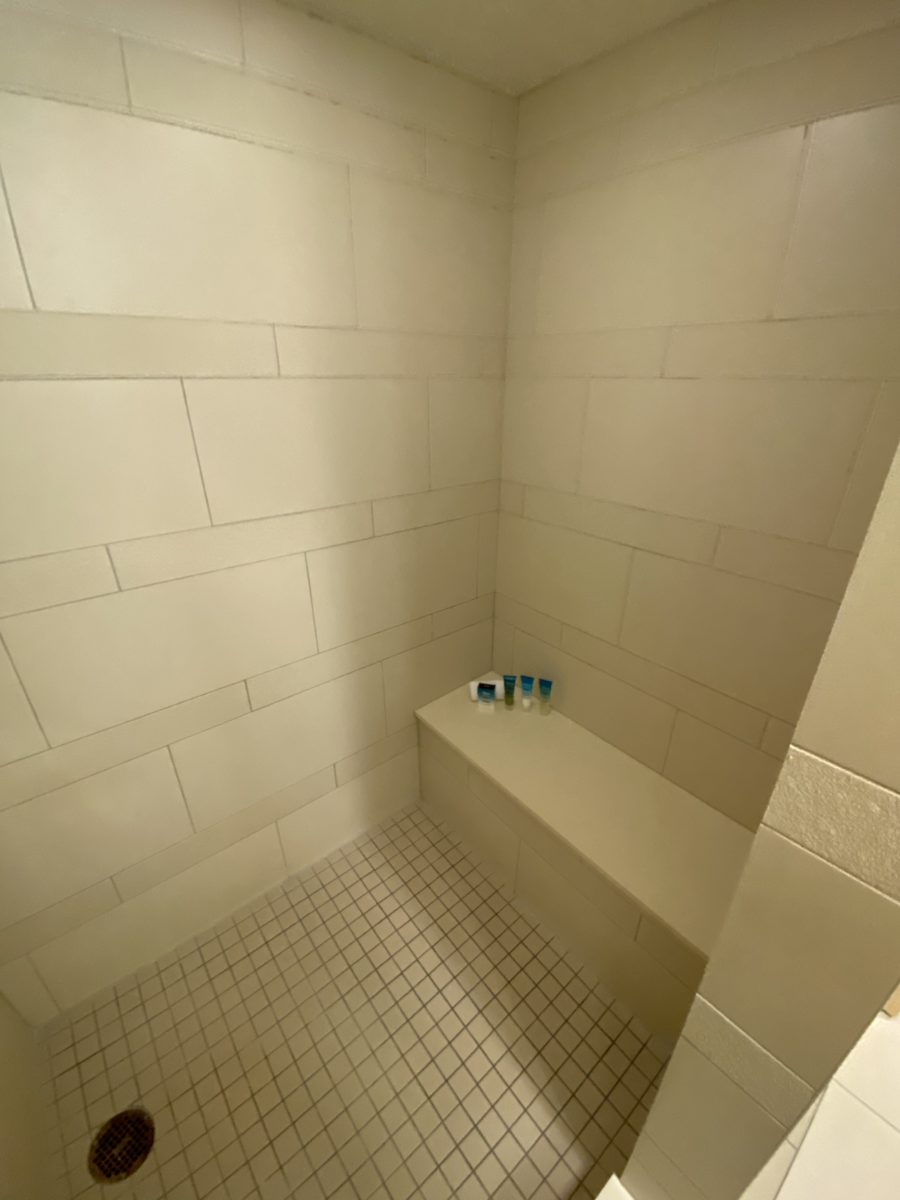 A second toilet is located at the end of the master bathroom.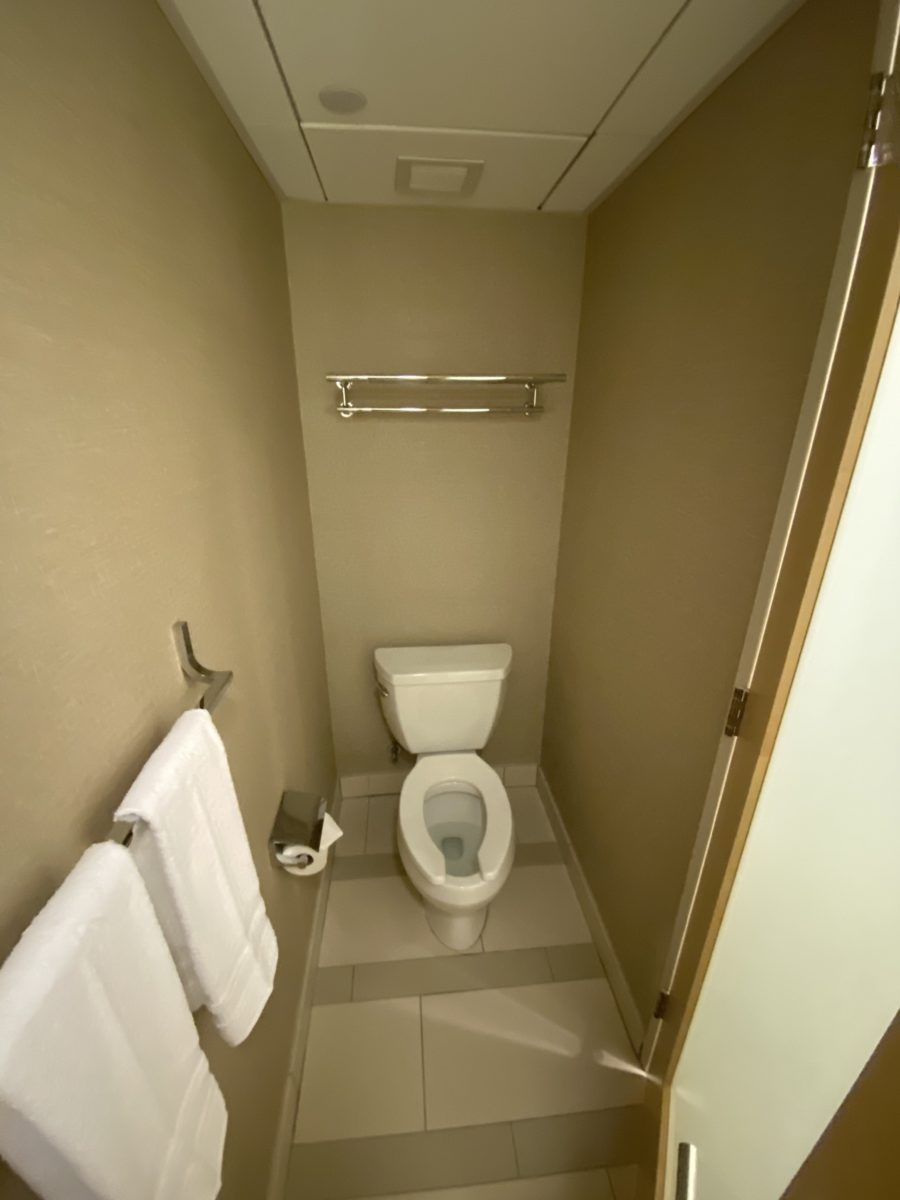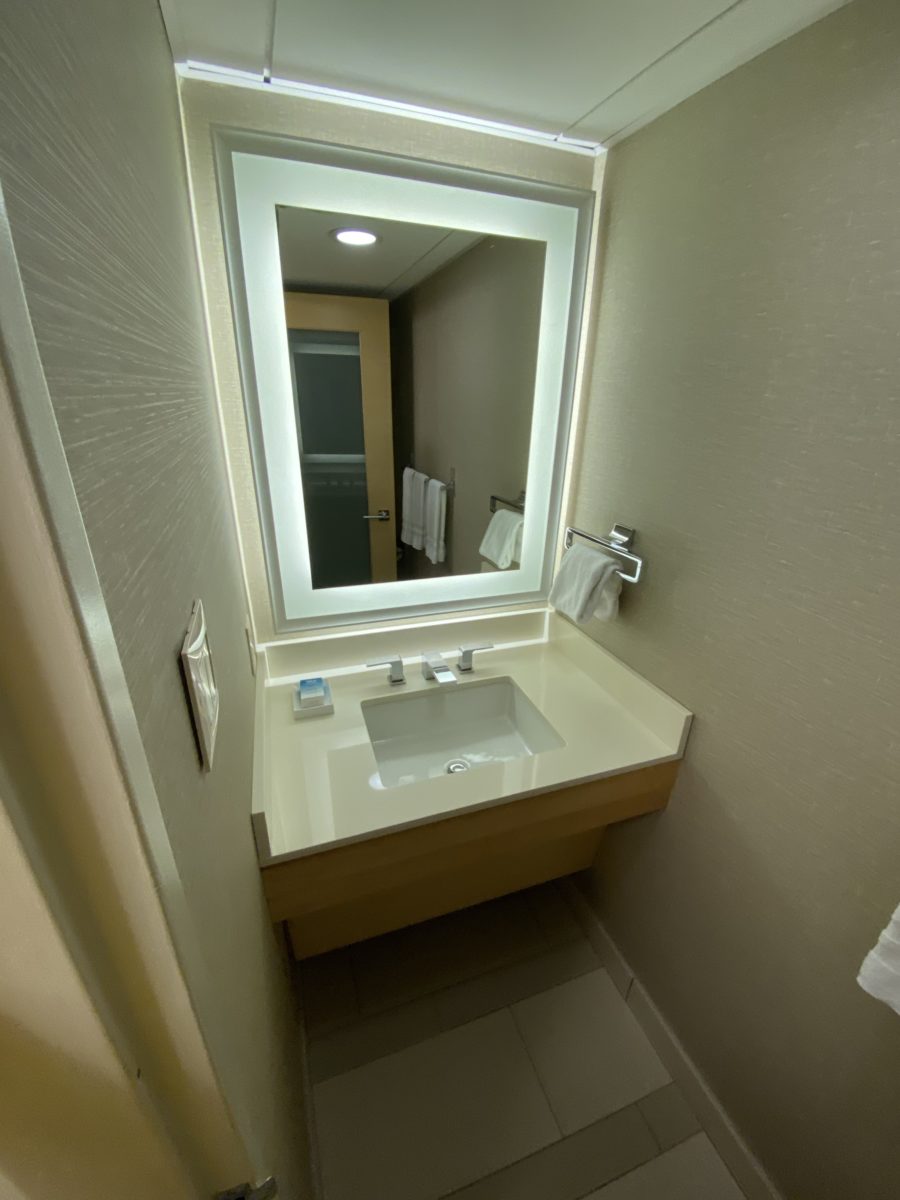 Of course, the second toilet is equipped with yet another vanity.
Private Balcony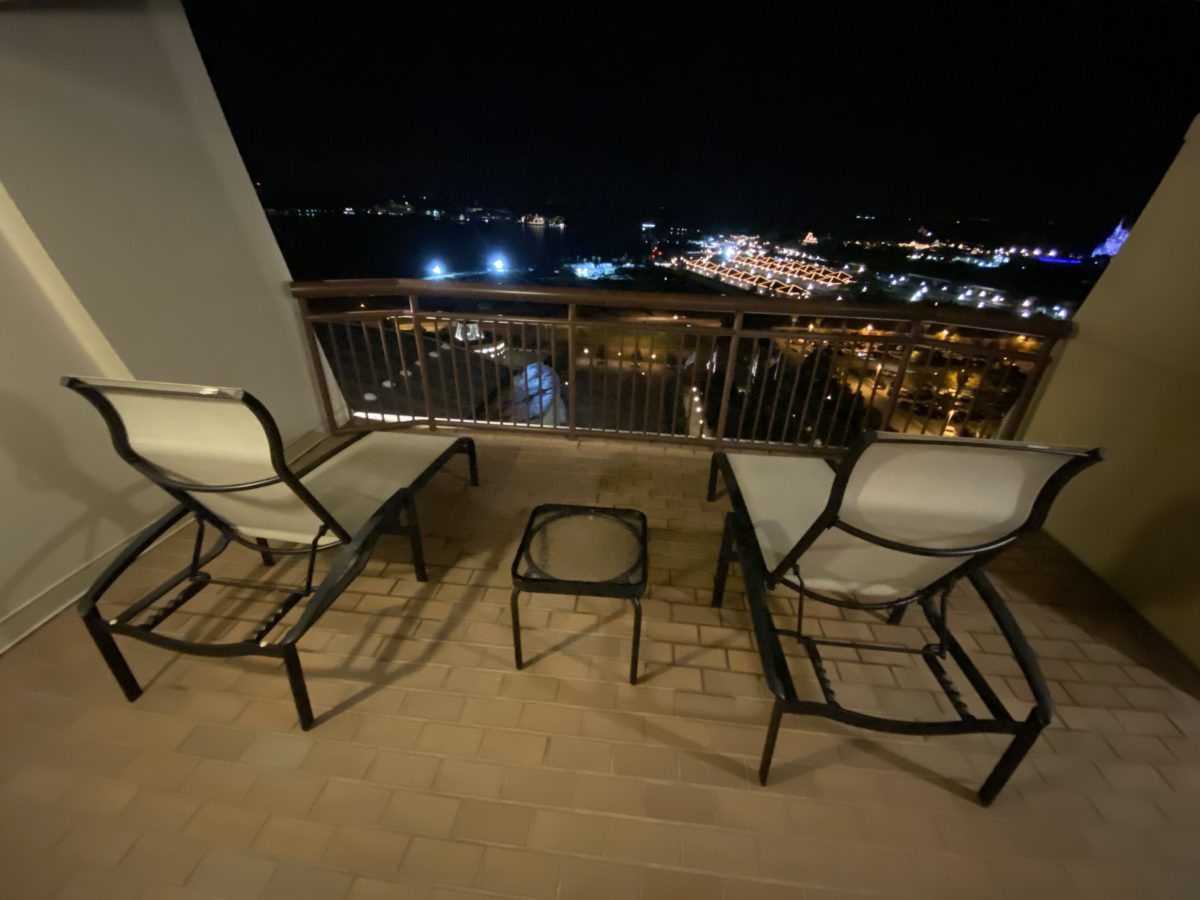 The suite also features an incredibly spacious balcony with an impressive view.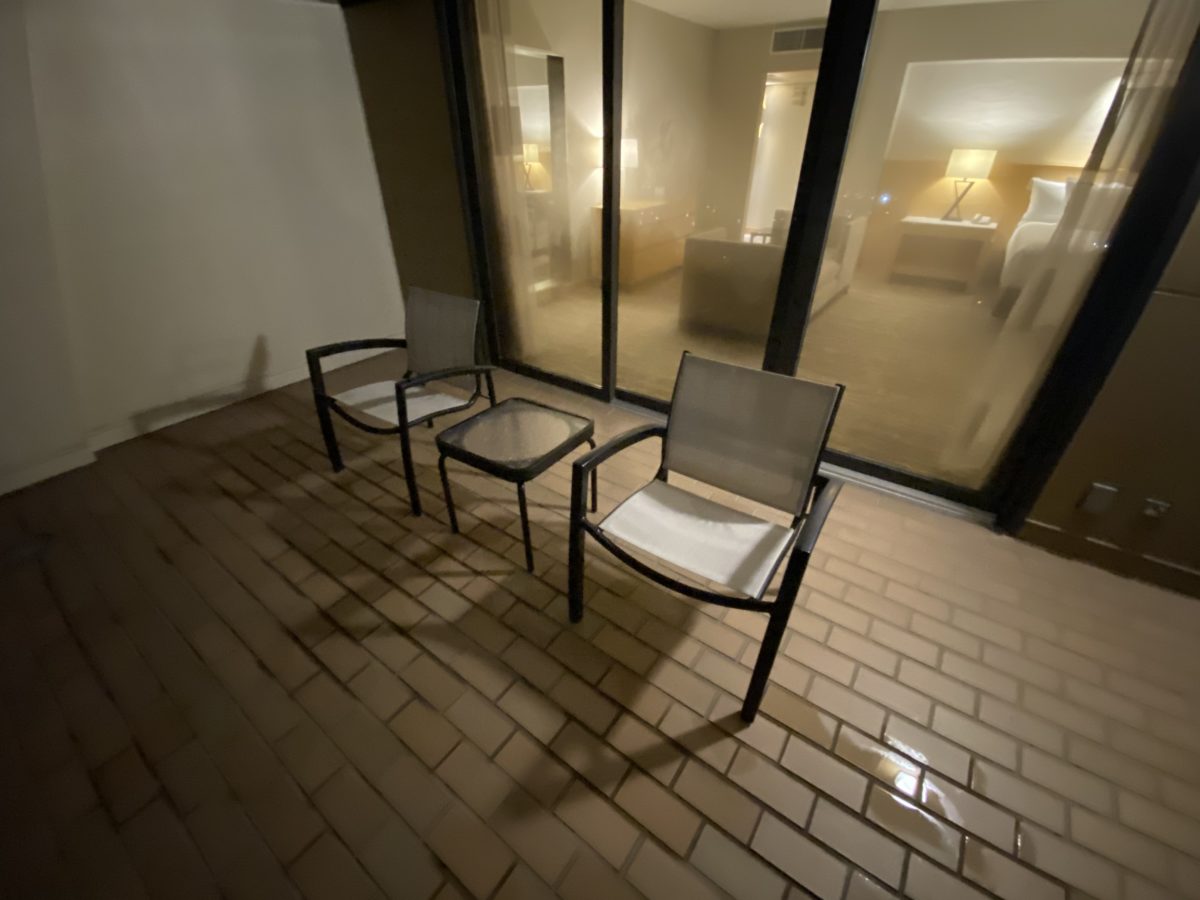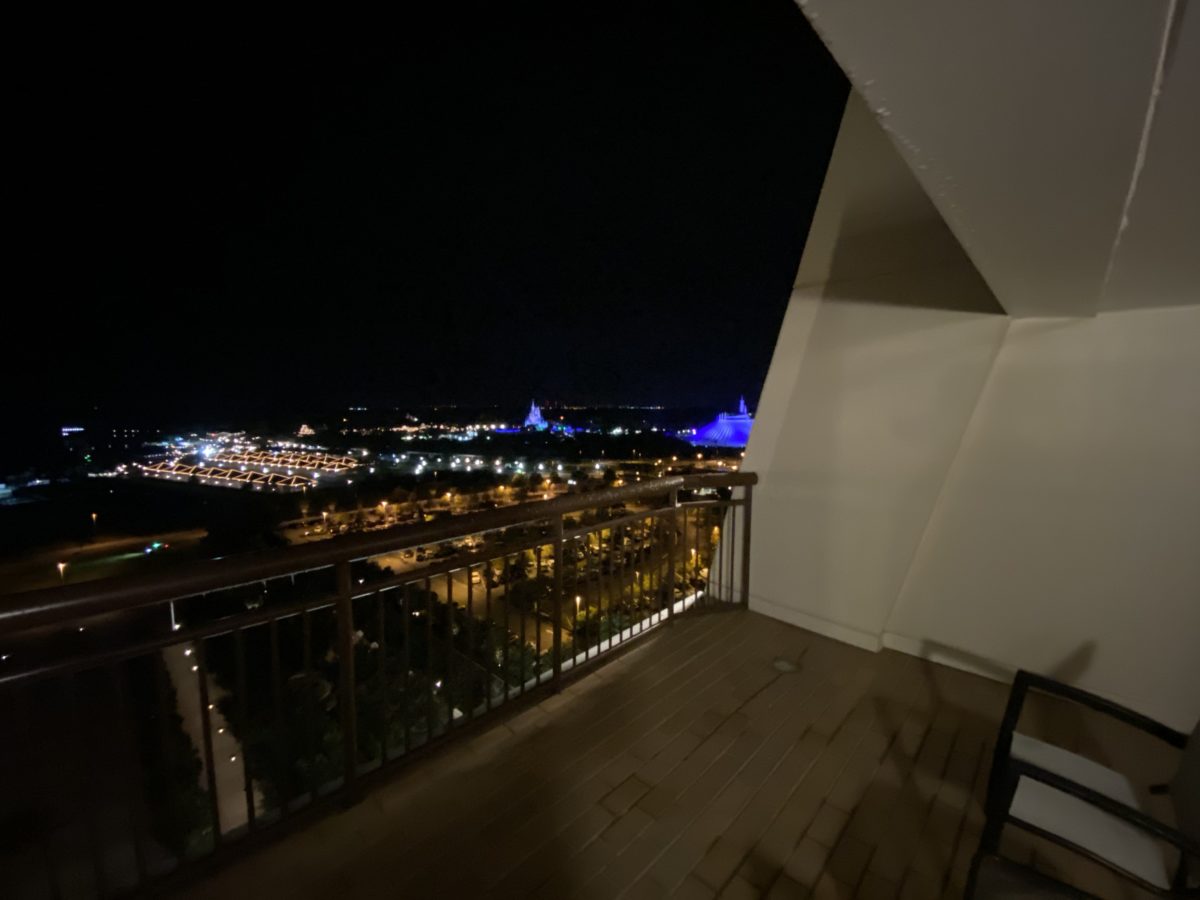 We had a spectacular view of Walt Disney World. We can only imagine how beautiful this view is during the Happily Ever After firework show at the Magic Kingdom.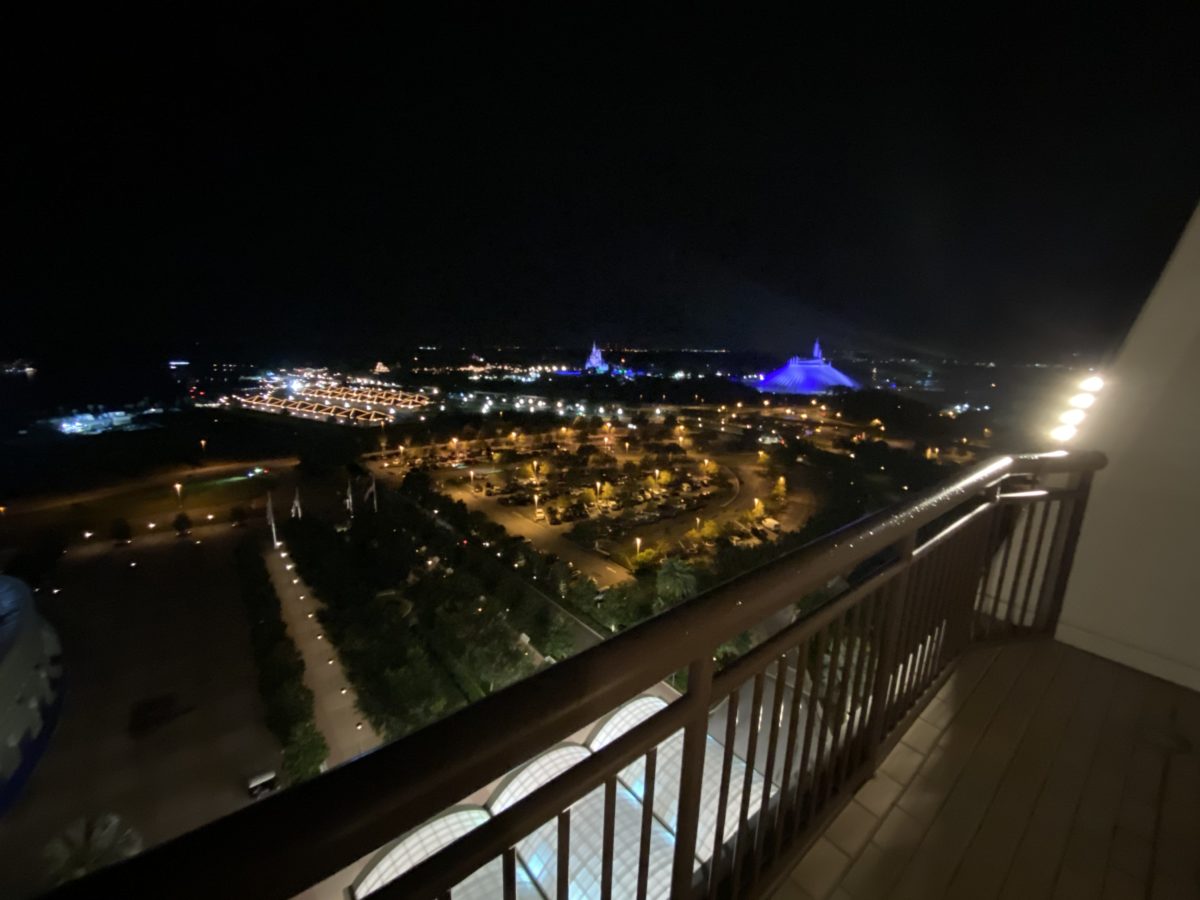 For a full room tour of the Presidential Suite at Disney's Contemporary Resort, check out our YouTube video below.
Staying in the Presidential Suite at Disney's Contemporary Resort was an absolute treat and we cannot thank the Cast Members who made this happen enough. If you have the financial means to splurge, the Presidential Suite at Disney's Contemporary Resort is a wonderful choice.