Canadians and fans of Canada, it's time to put on your new Canada Pavilion gear and head down to Canada Far and Wide in Circle-Vision 360. This movie experience premiered at EPCOT earlier this year and it's reopening with only minor social distancing modifications.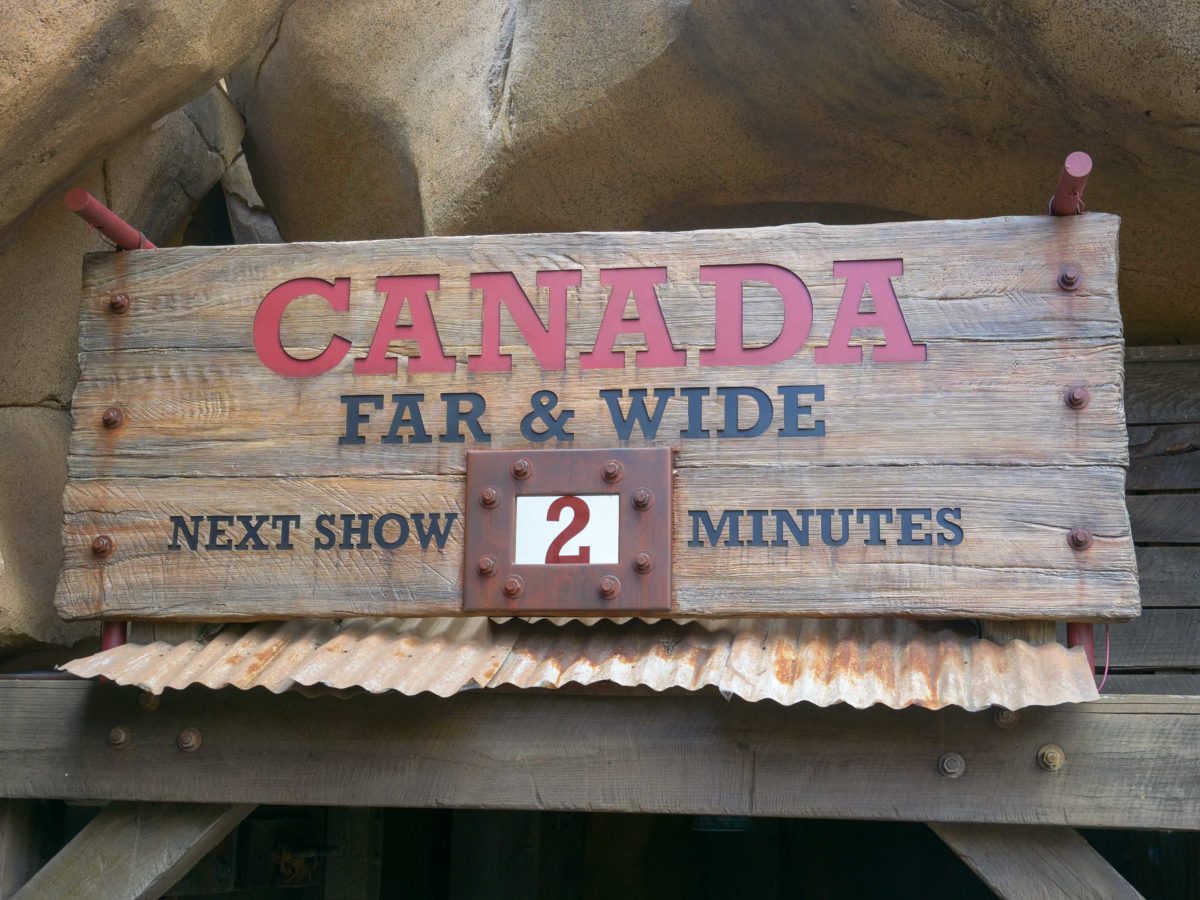 In the waiting area before entering the theater, green markers indicate where different parties should stand or sit.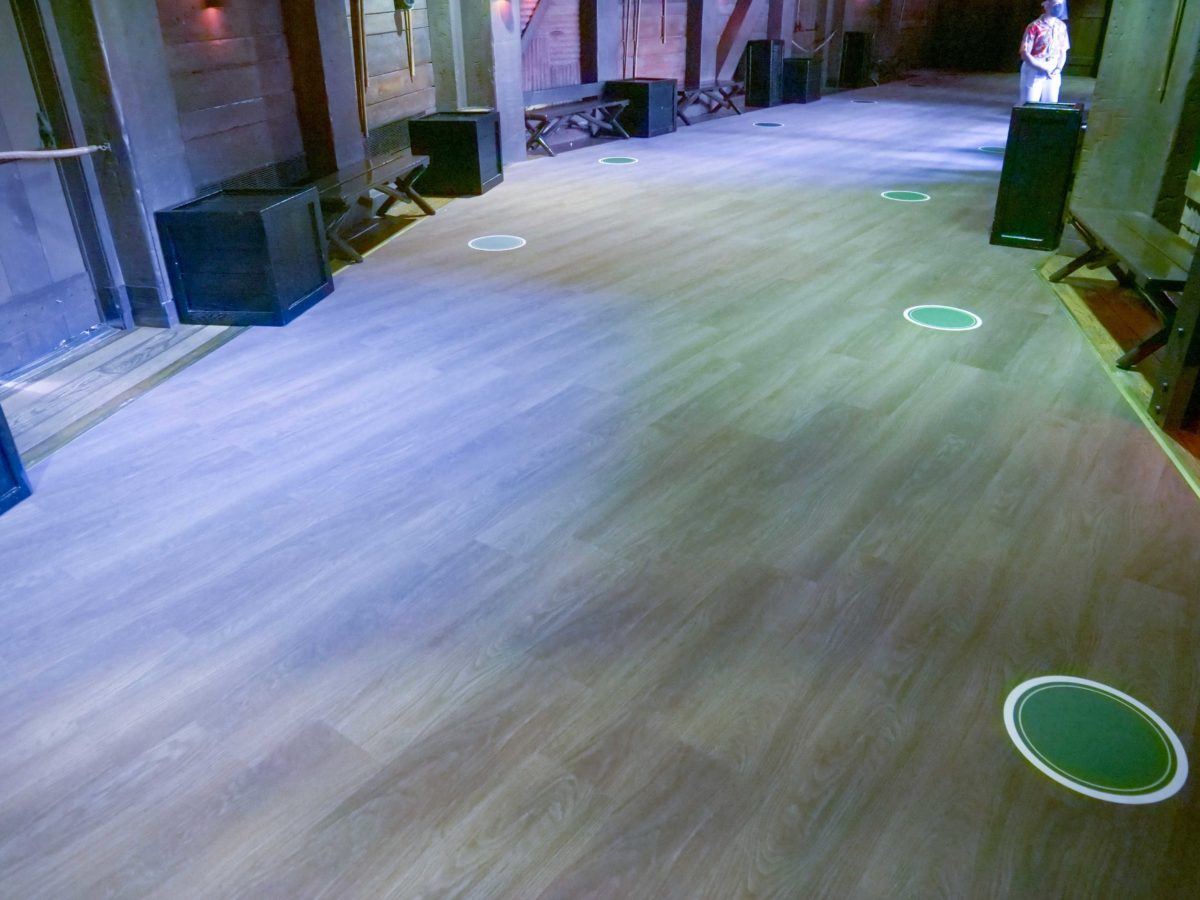 These markers line either side of the waiting area leading up to the doors entering the theater.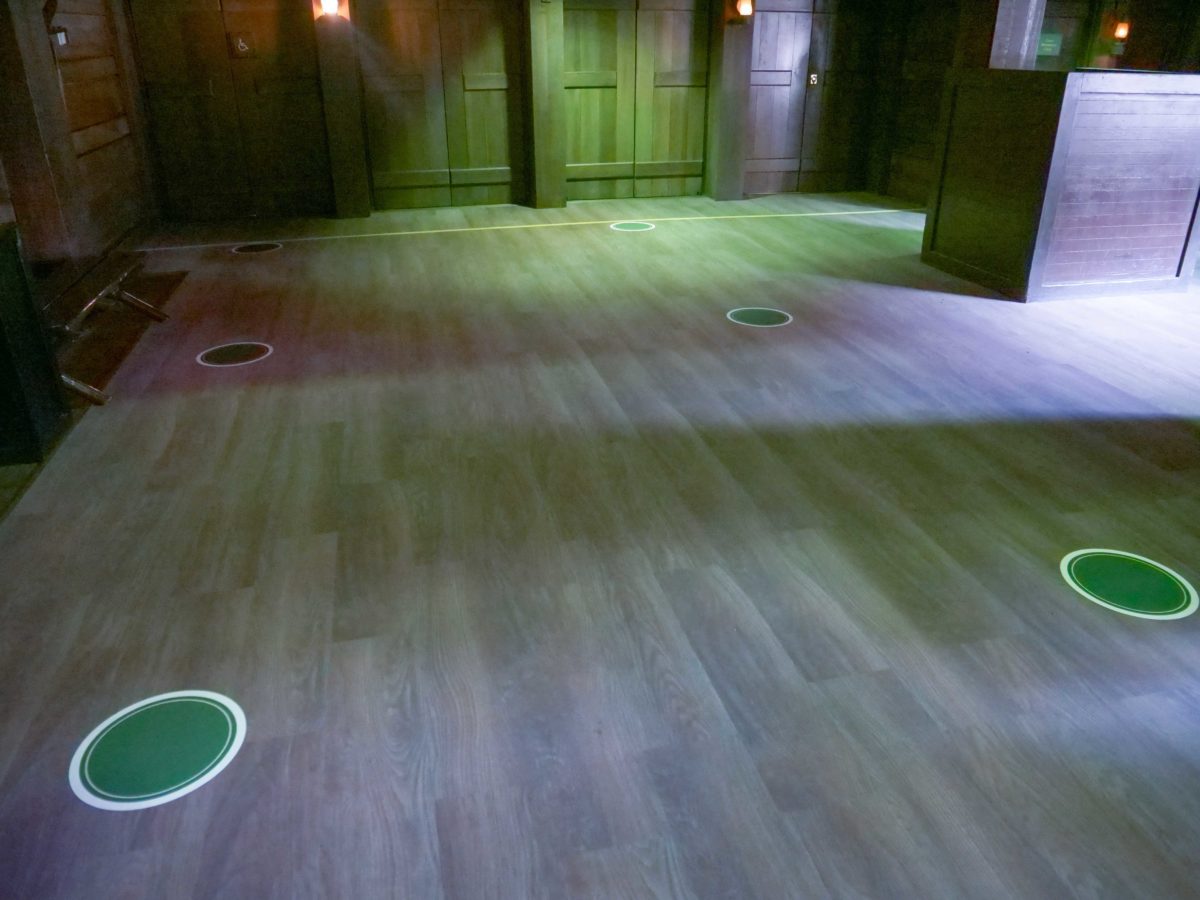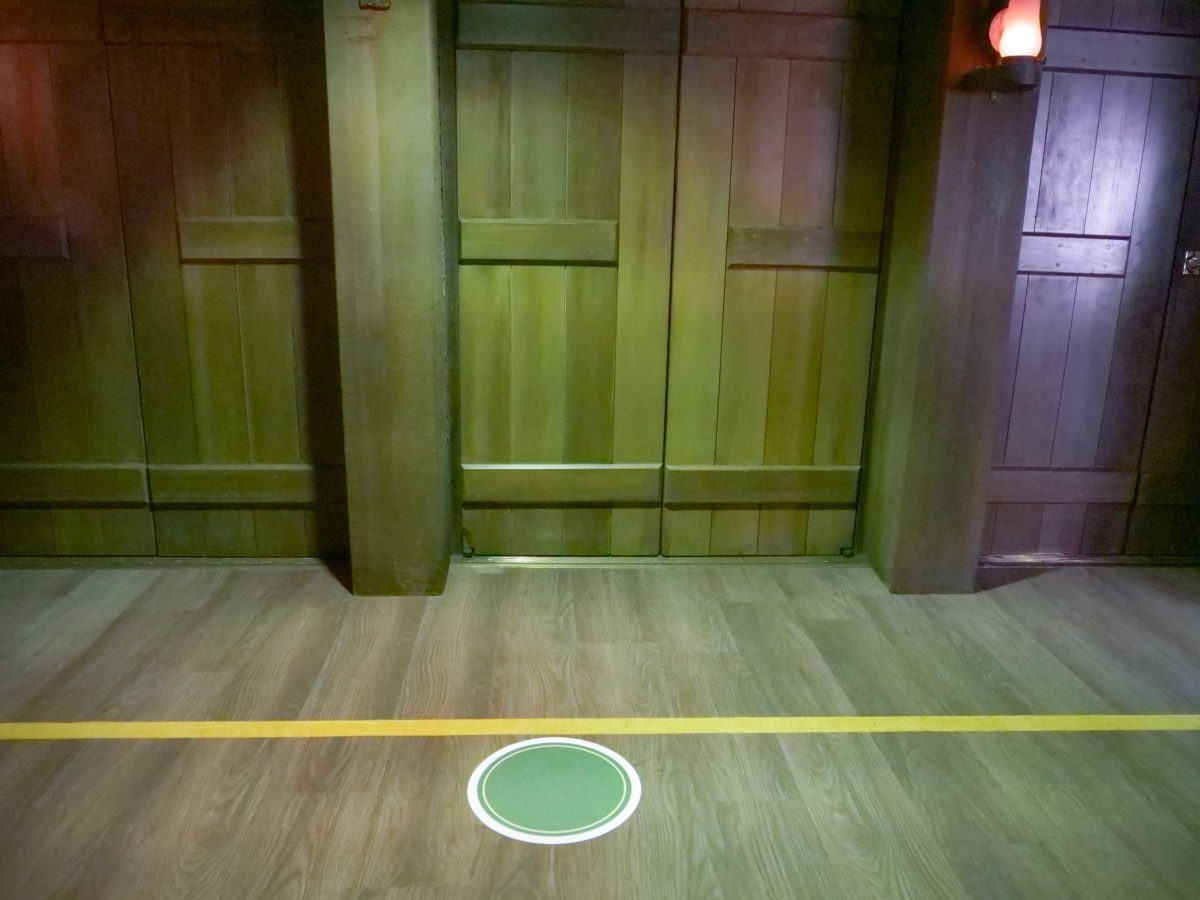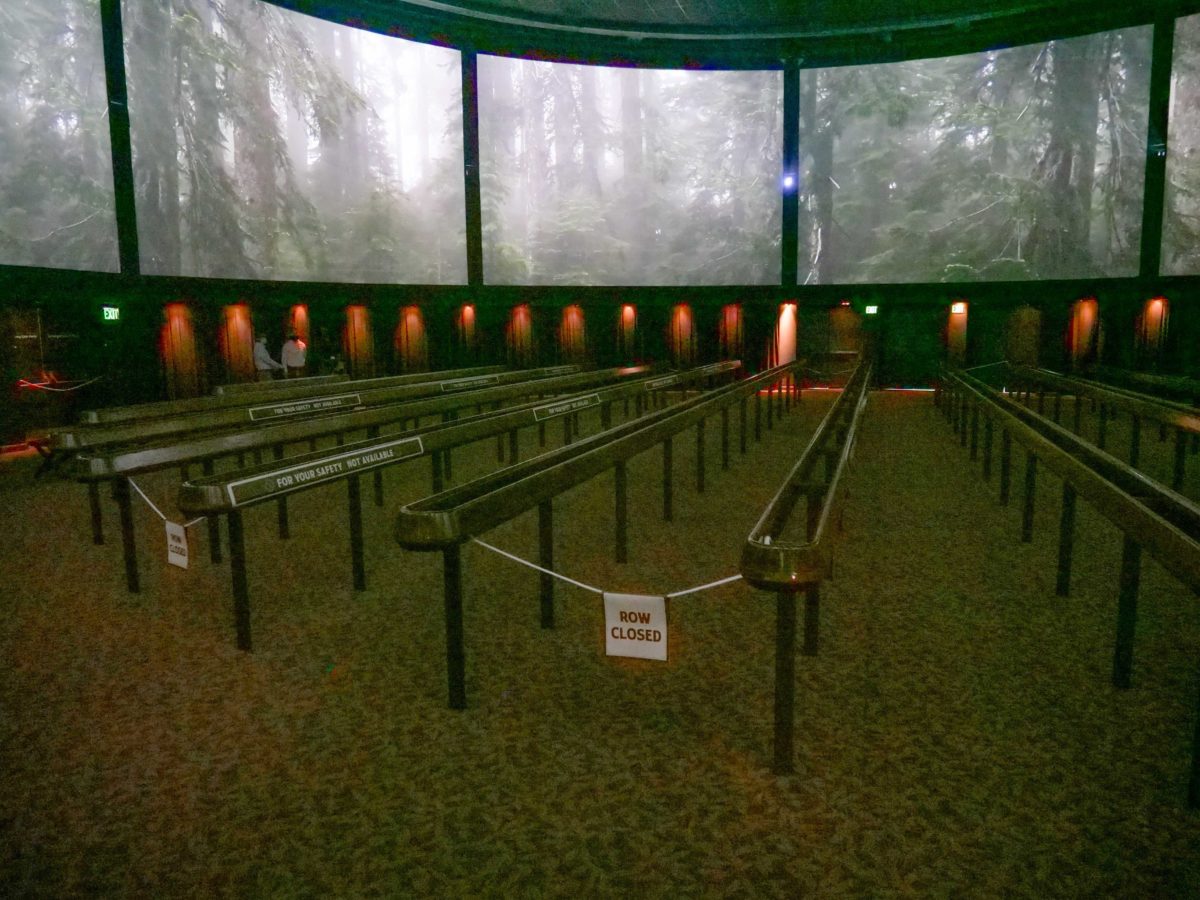 Inside, every other row is closed and roped off.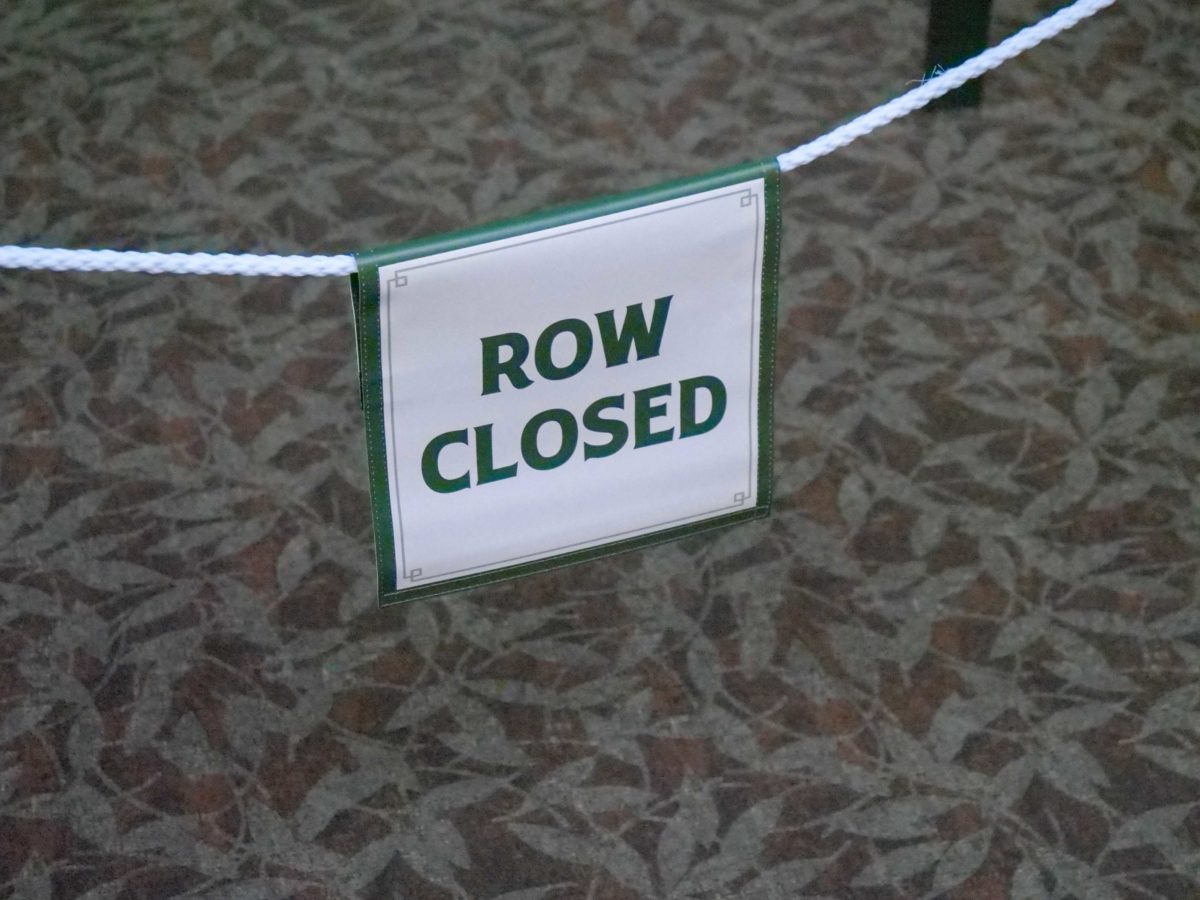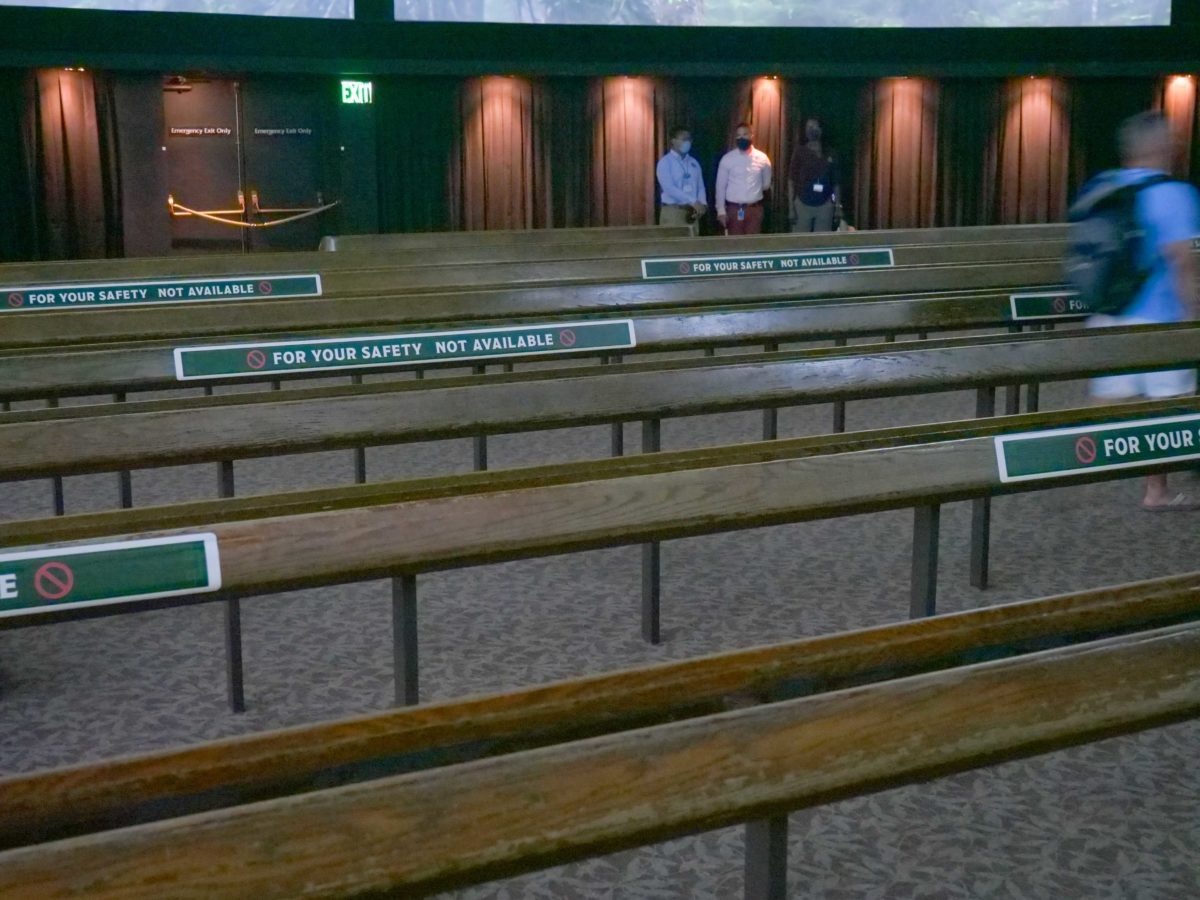 Sections of the railing are marked as not available, so parties can remain far and wide from each other.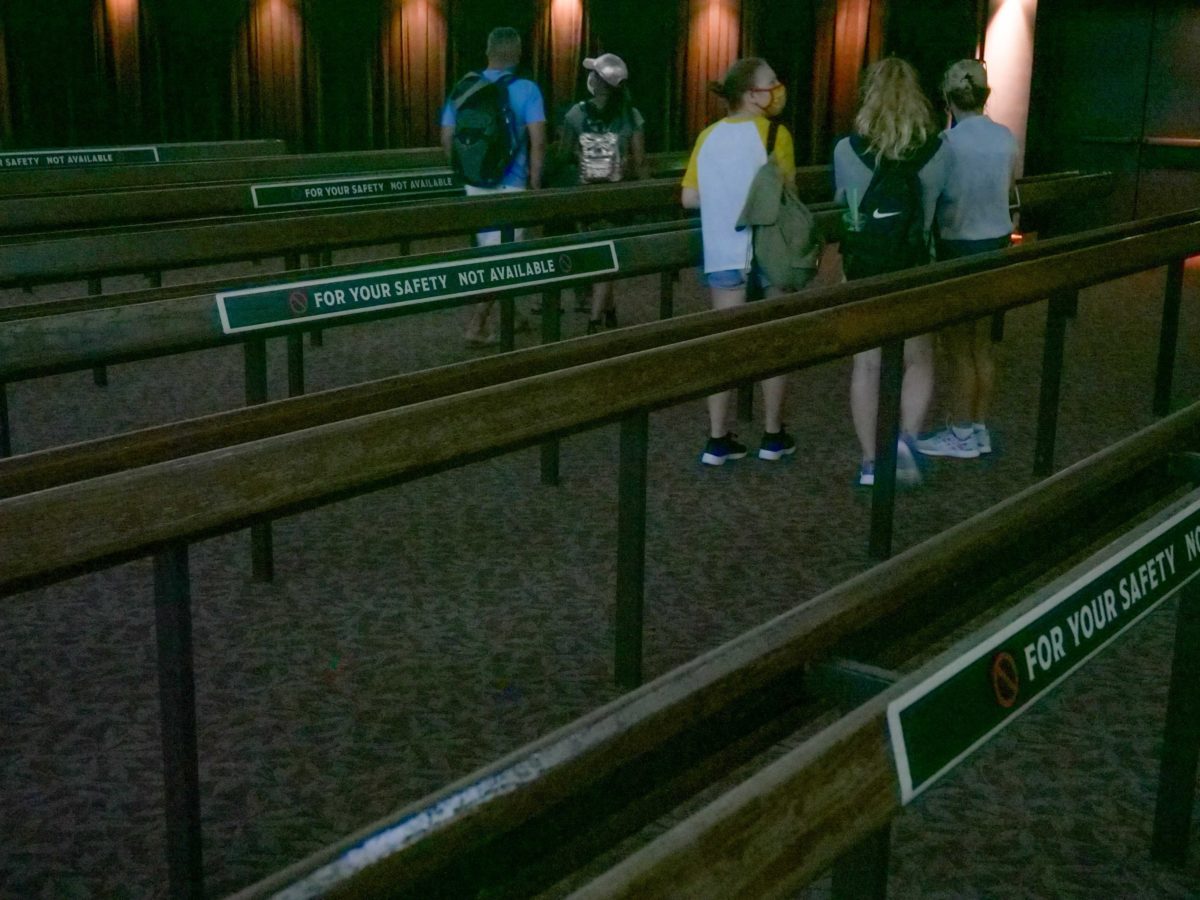 Of course, these railings are only for leaning on and not sitting. While other theaters require parties of more than four to split up, this theater might allow bigger parties to stay together in one section.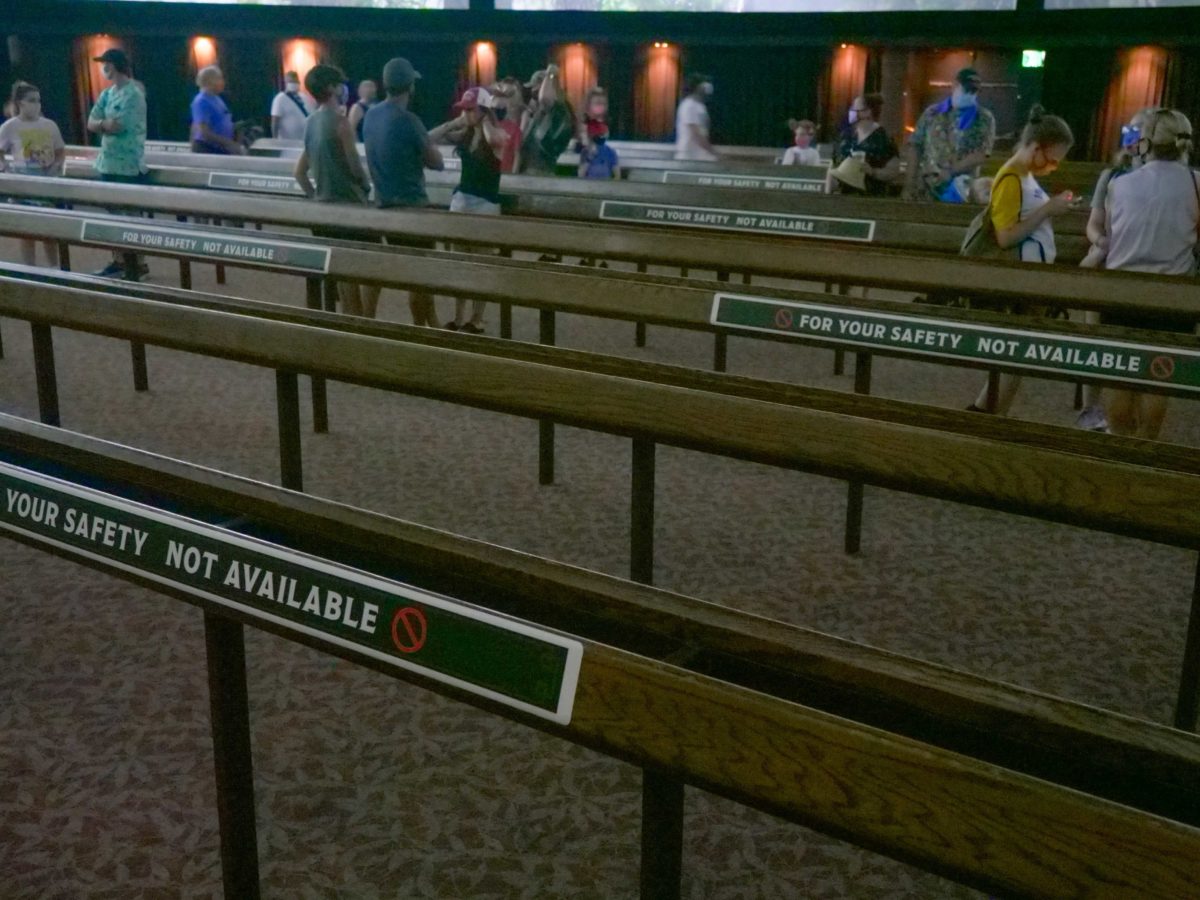 If you can't make it to the show in person, you can also check out our full YouTube video of Canada Far & Wide in Circlevision 360 below!
Keep checking WDWNT for more information about the phased reopening of the Walt Disney World theme parks.