A new bus wrap has made its way into the Walt Disney World Resort featuring some of our favorite friends from Up!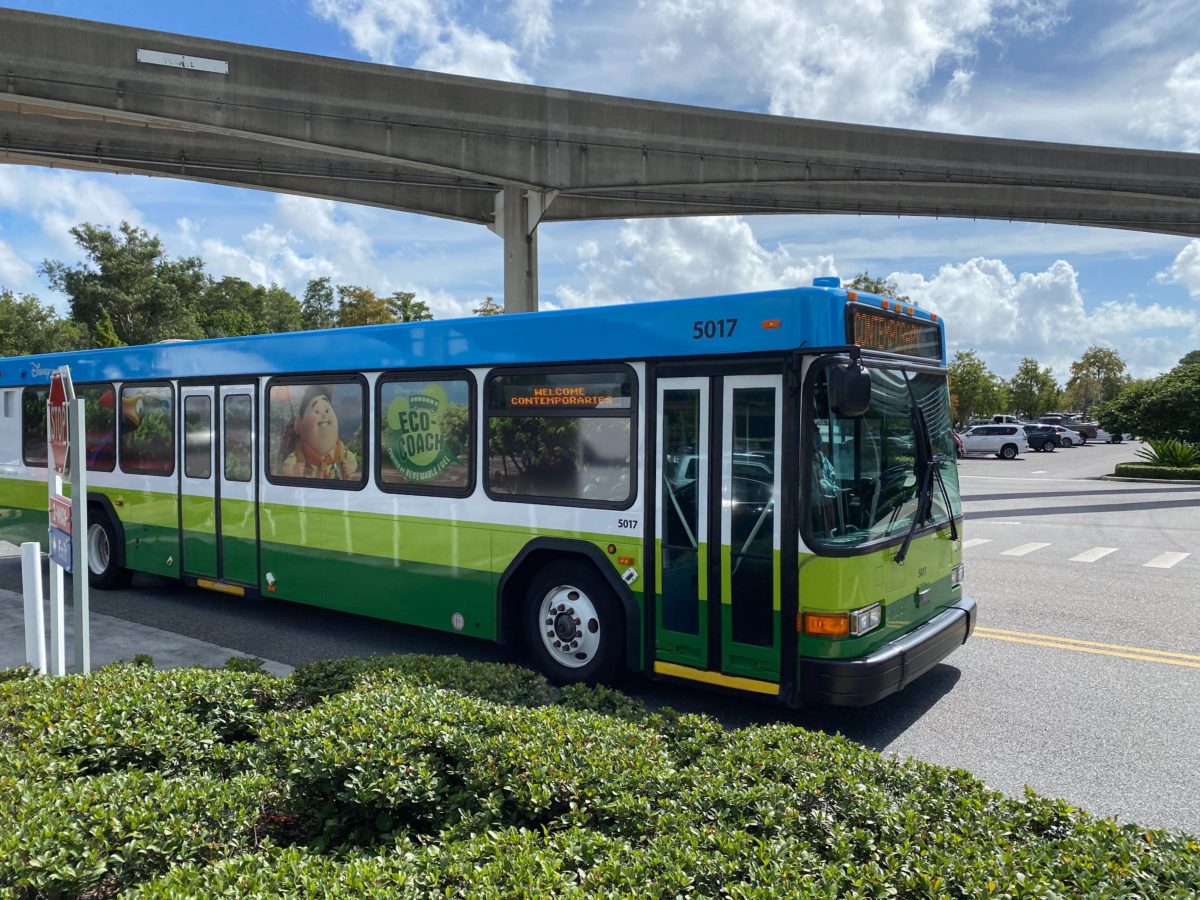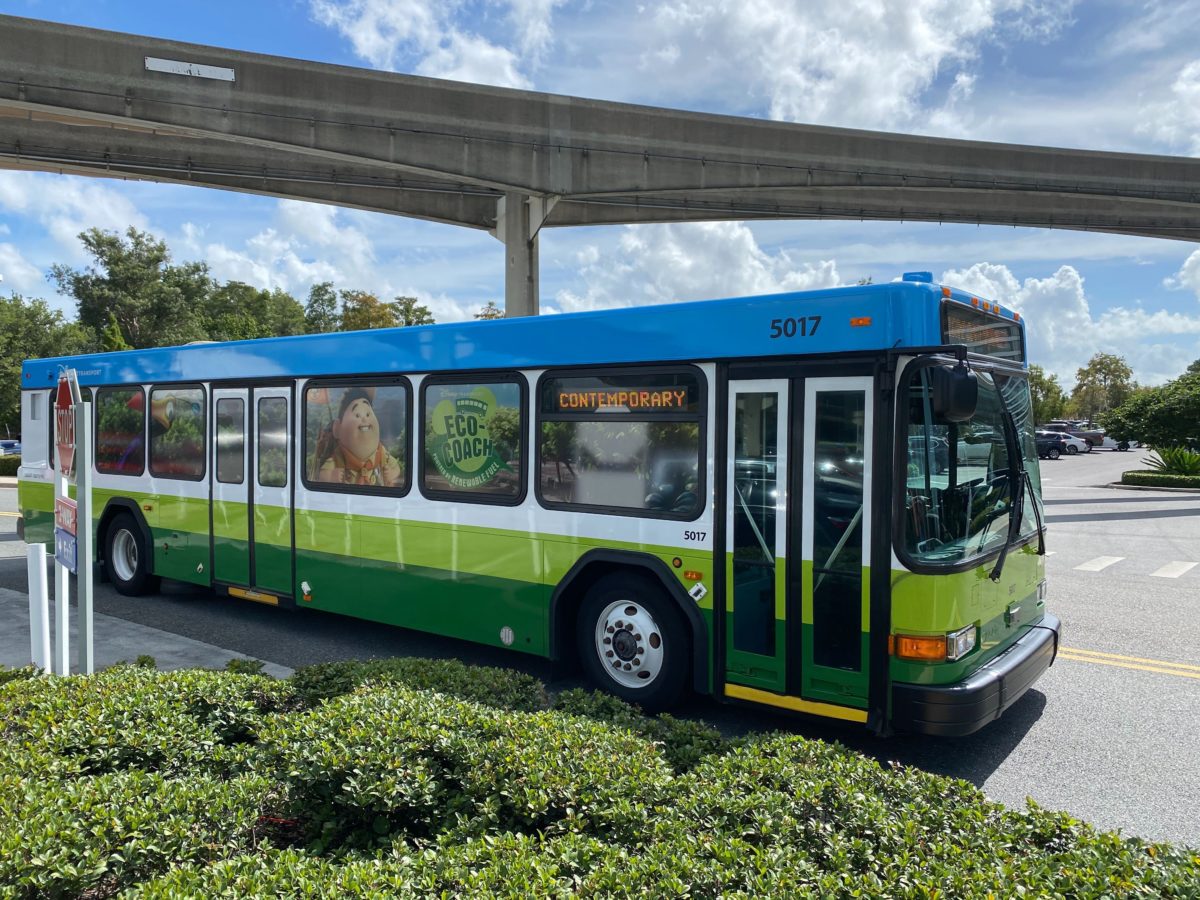 As the side of the bus advertises, it is powered by renewable fuel and is an "eco-coach."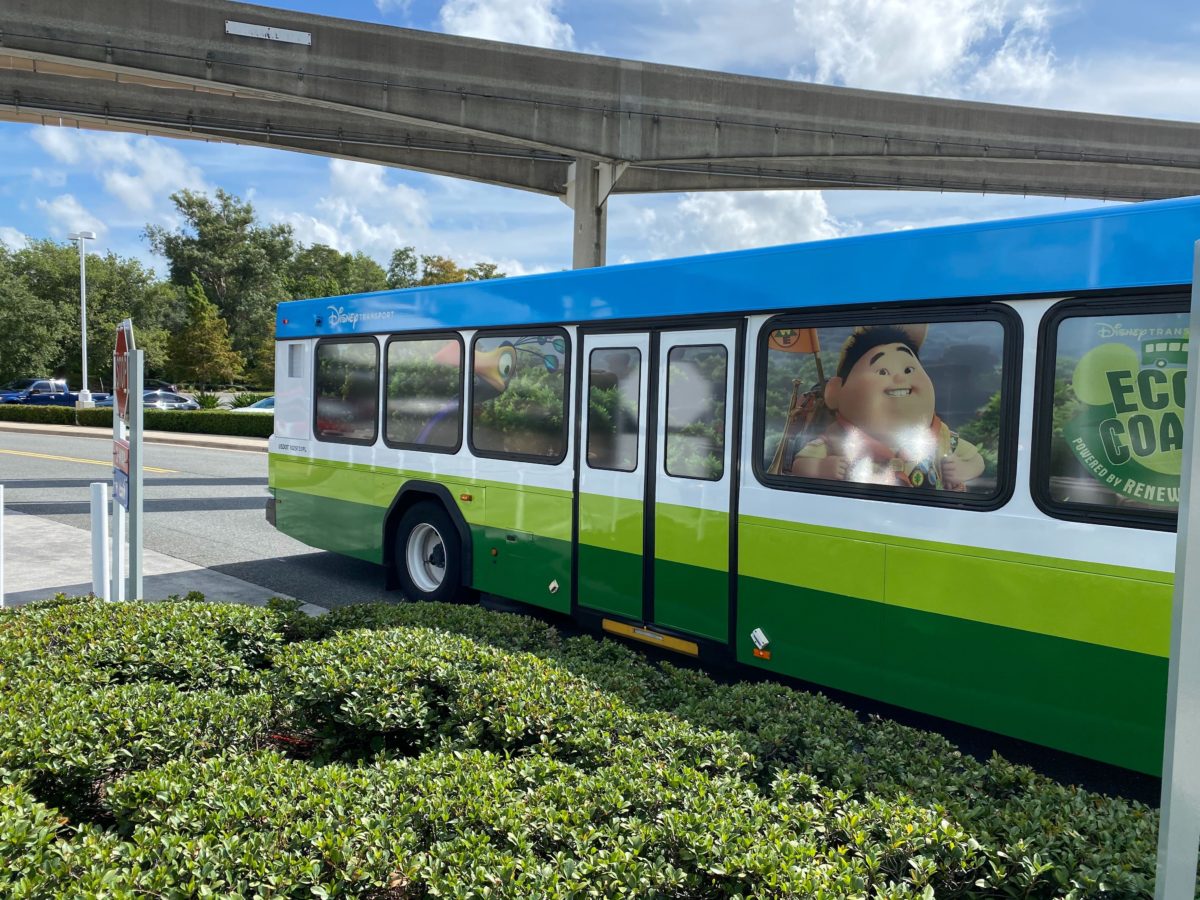 This particular bus is decorated with "Up" characters. Russell and Kevin both peer out of the windows, reminding you that the wilderness must be explored.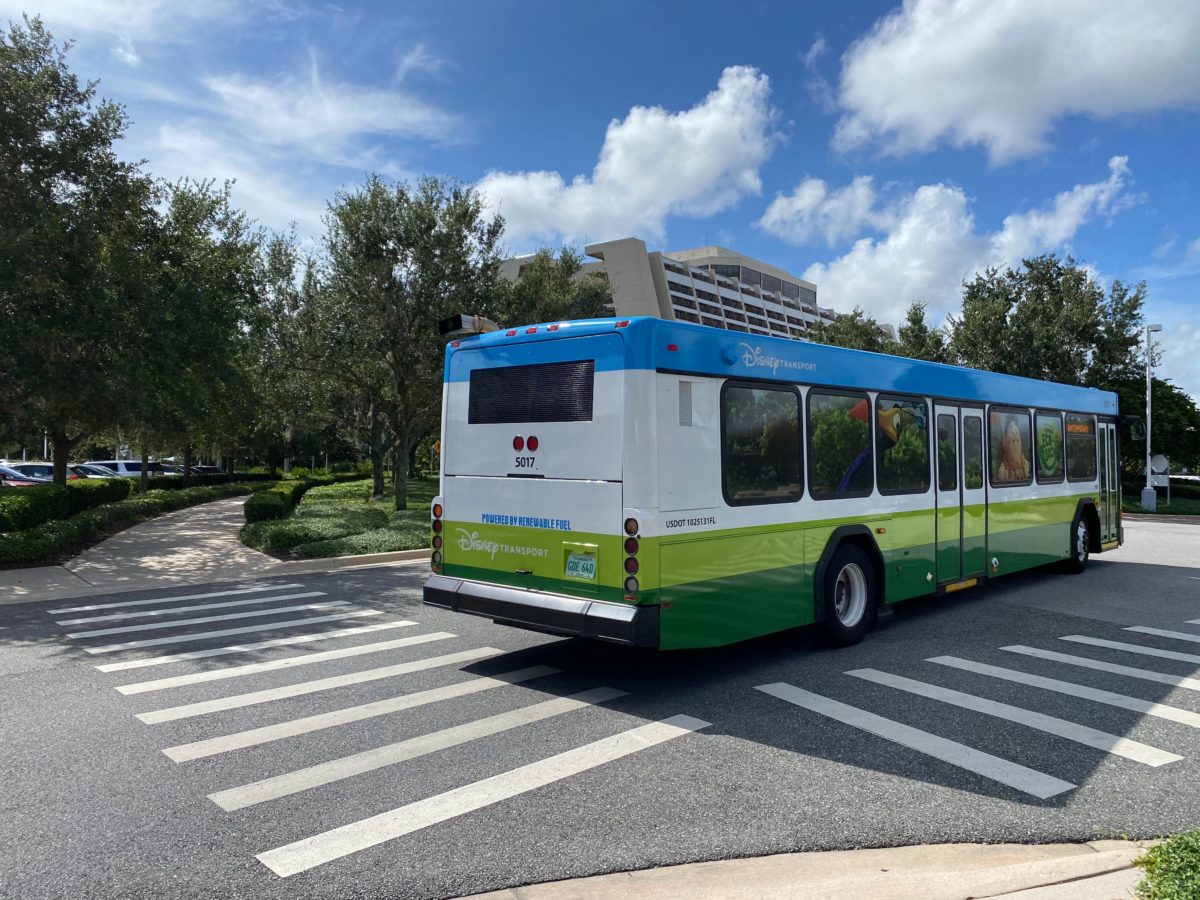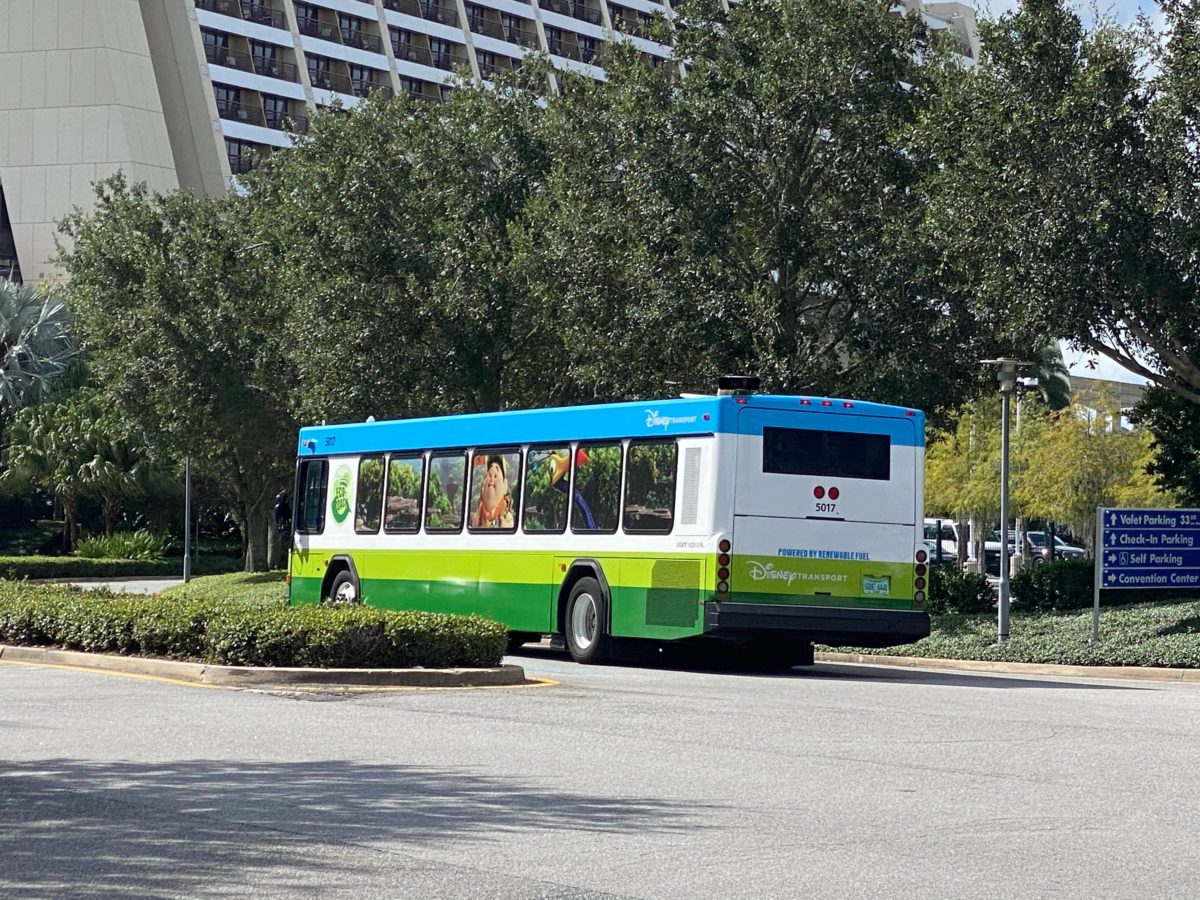 Appropriately, the bus is lined with green stripes.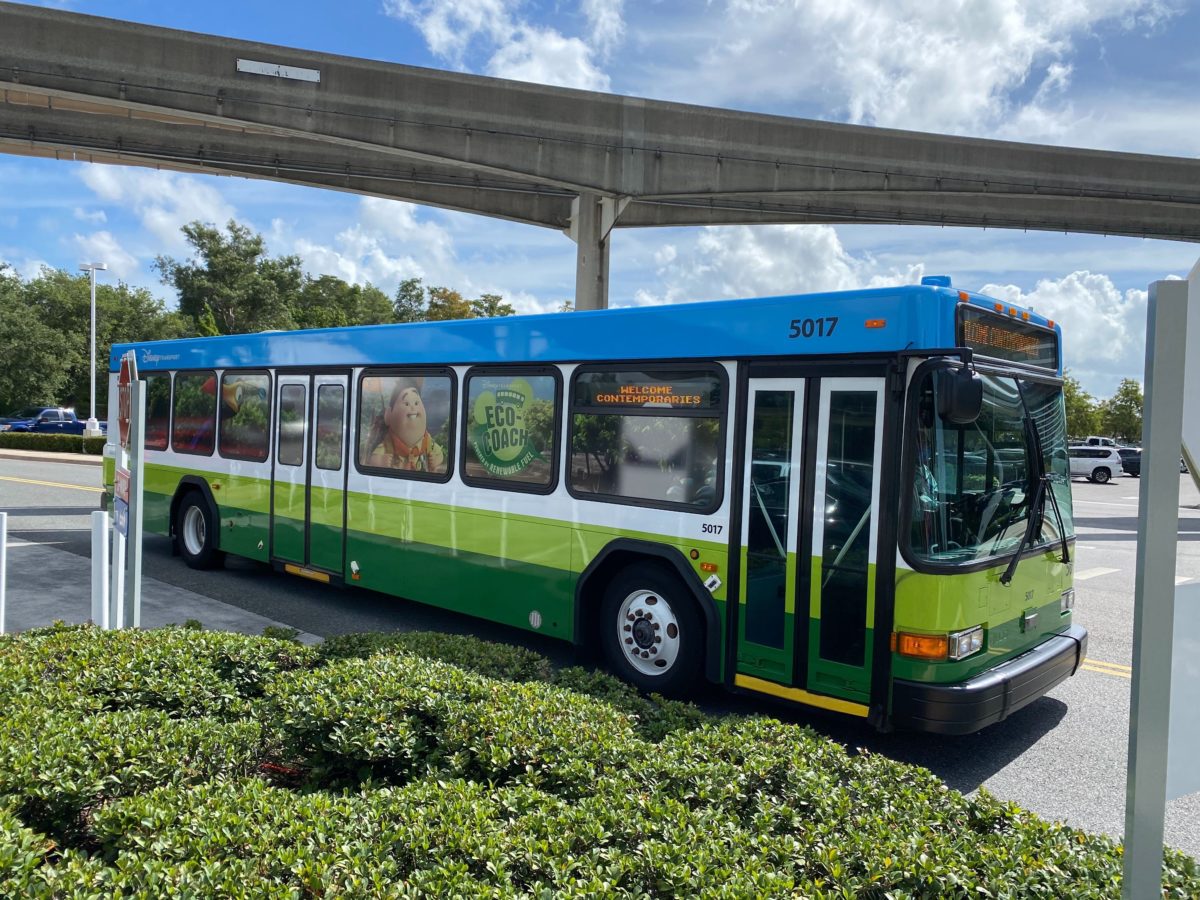 Before the theme parks had to close due to COVID-19, we were consistently spotting new bus wraps, including characters from Aladdin and even Figment. Who do you want to see featured on a Walt Disney World Resort bus next? Let us know in the comments!