Welcome to WDWNT! Today I'll be your writer, your skipper, your tour guide, and if things start to go under, your swimming instructor! The World Famous Jungle Cruise has some of the most memorable one-liners of any Disney attraction. Lately, we have seen them on shirts, bottles, and now, pins! We saw this set inside Discovery Trading Co. at Disney's Animal Kingdom.
Jungle Cruise Pin Set – $24.99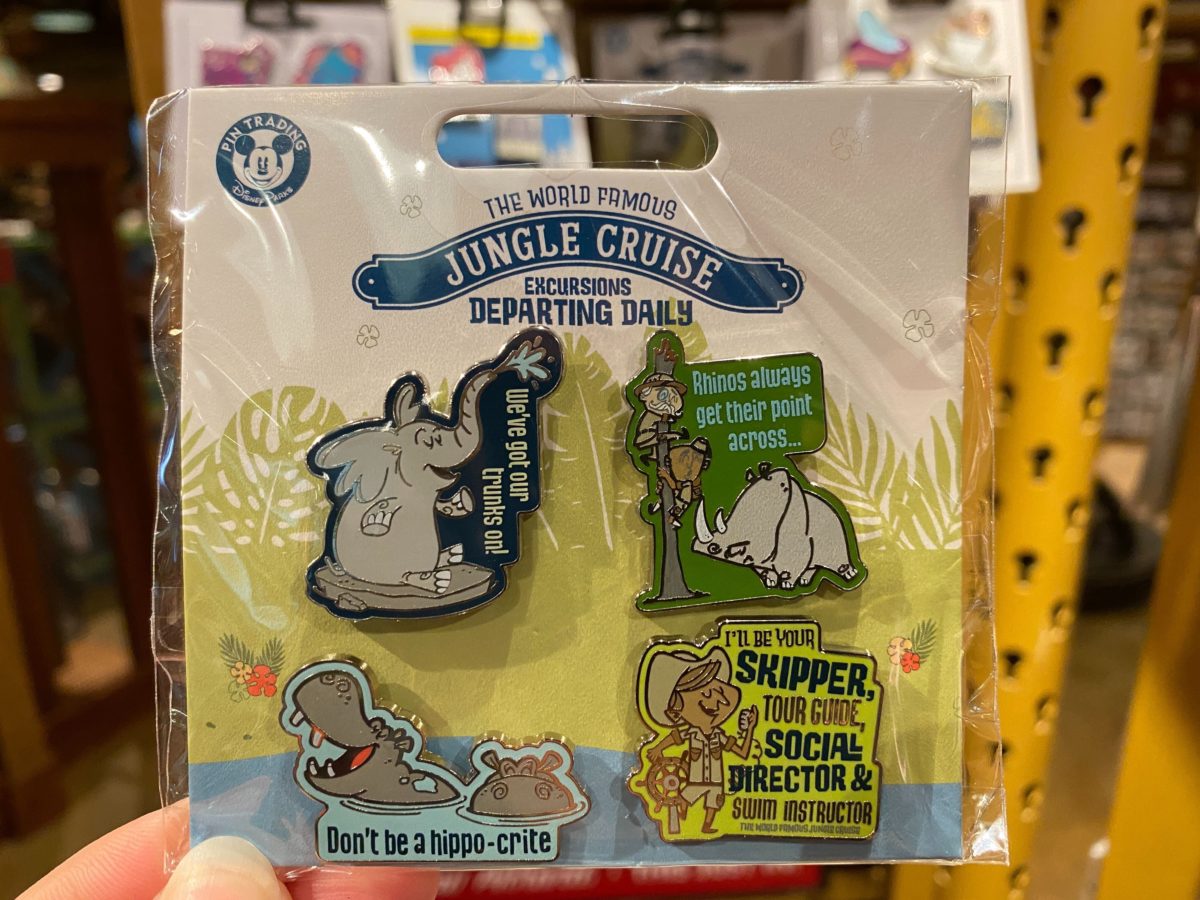 Some fan favorite puns such as "Don't be a Hippo-crite" are shown along with an image of the scene from the ride. This set of four has a skipper, hippos, rhino, and elephant pin inside. You can attach these pins to your new dress or tote!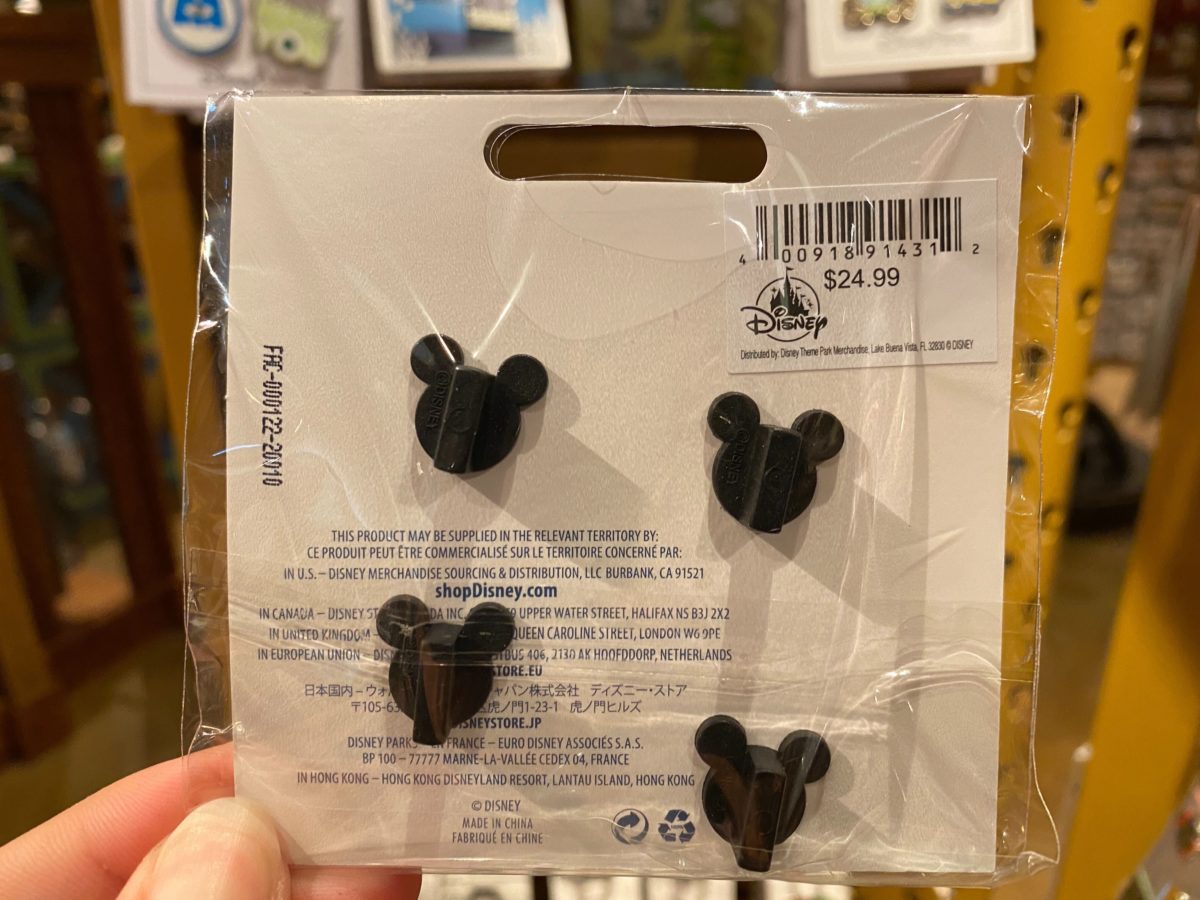 If you think these pins don't make the greatest set since the back-side of water, then you're in de-Nile! Let us know what you think of this new addition to the Jungle Cruise merchandise line in the comments below!