Greetings from Disney's BoardWalk Inn There's a new treat at BoardWalk Bakery that brings together two classic Disney Parks treats in one epic collaboration: Mickey waffles and ice cream!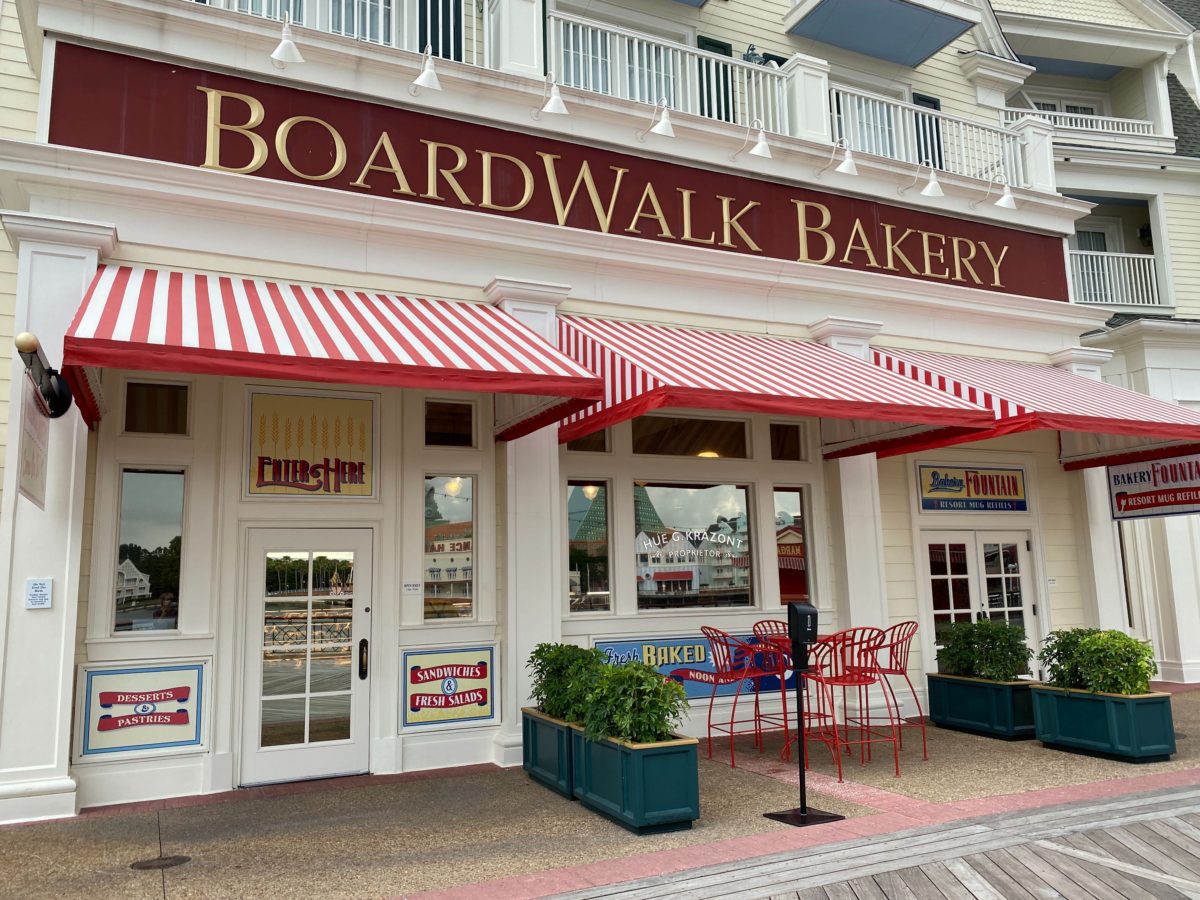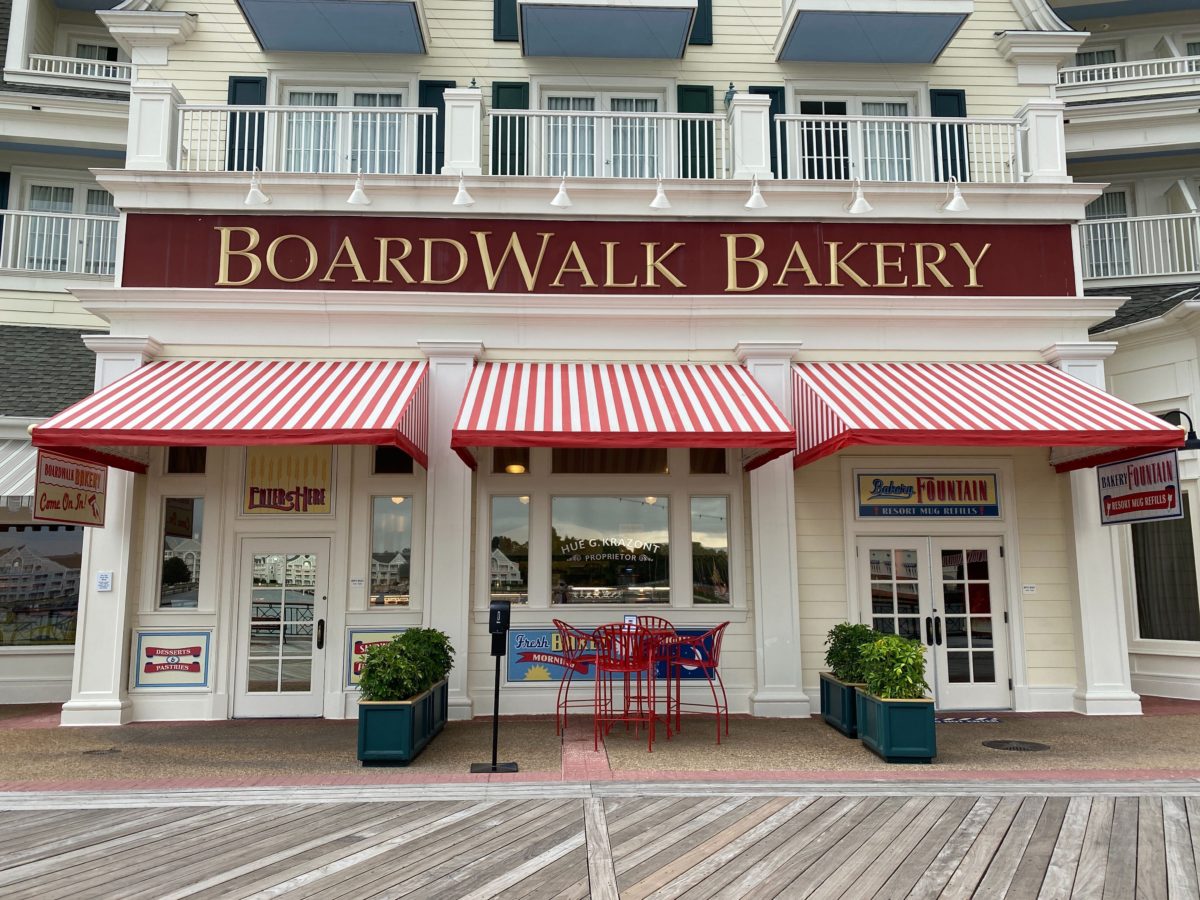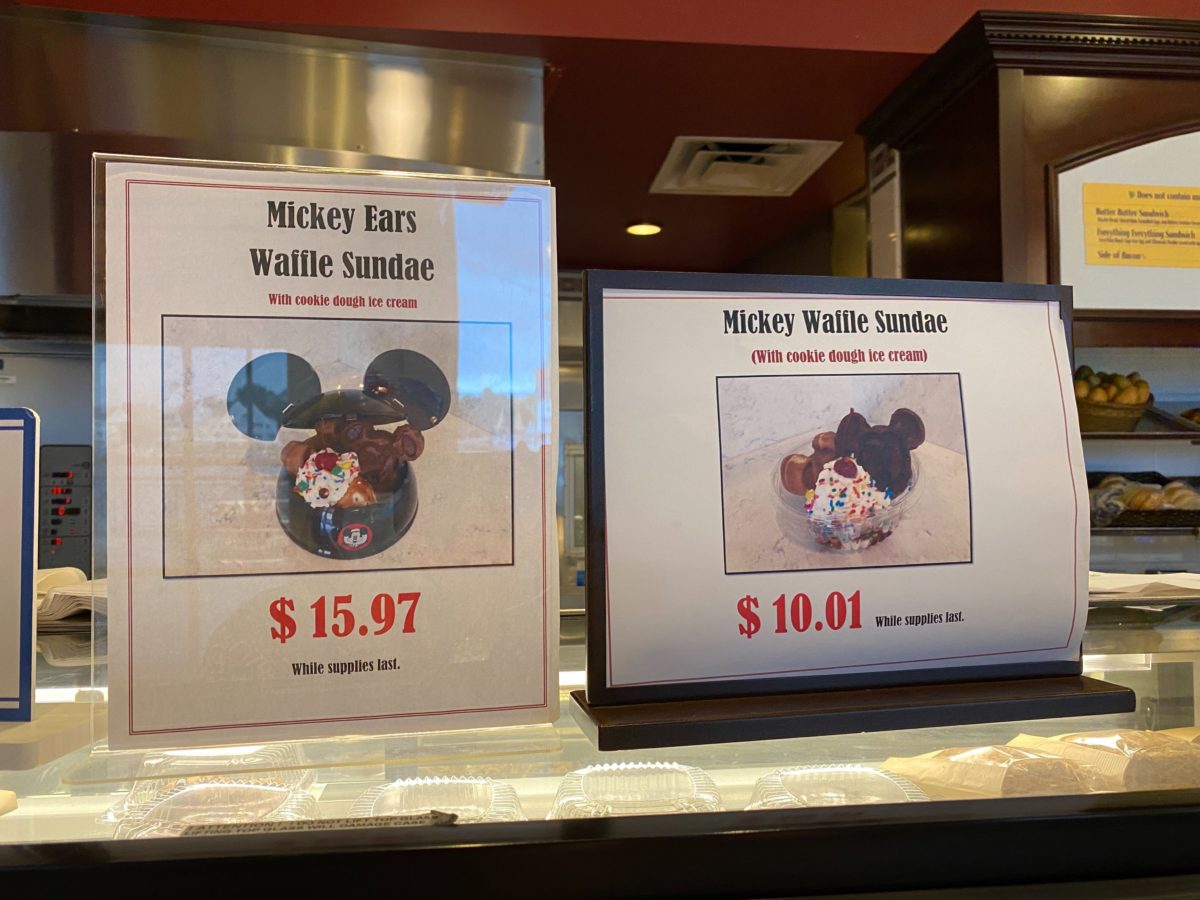 Inside, you can get the sundae two ways: on its own for $10.01, or in a souvenir Mickey Ears dish for $15.97.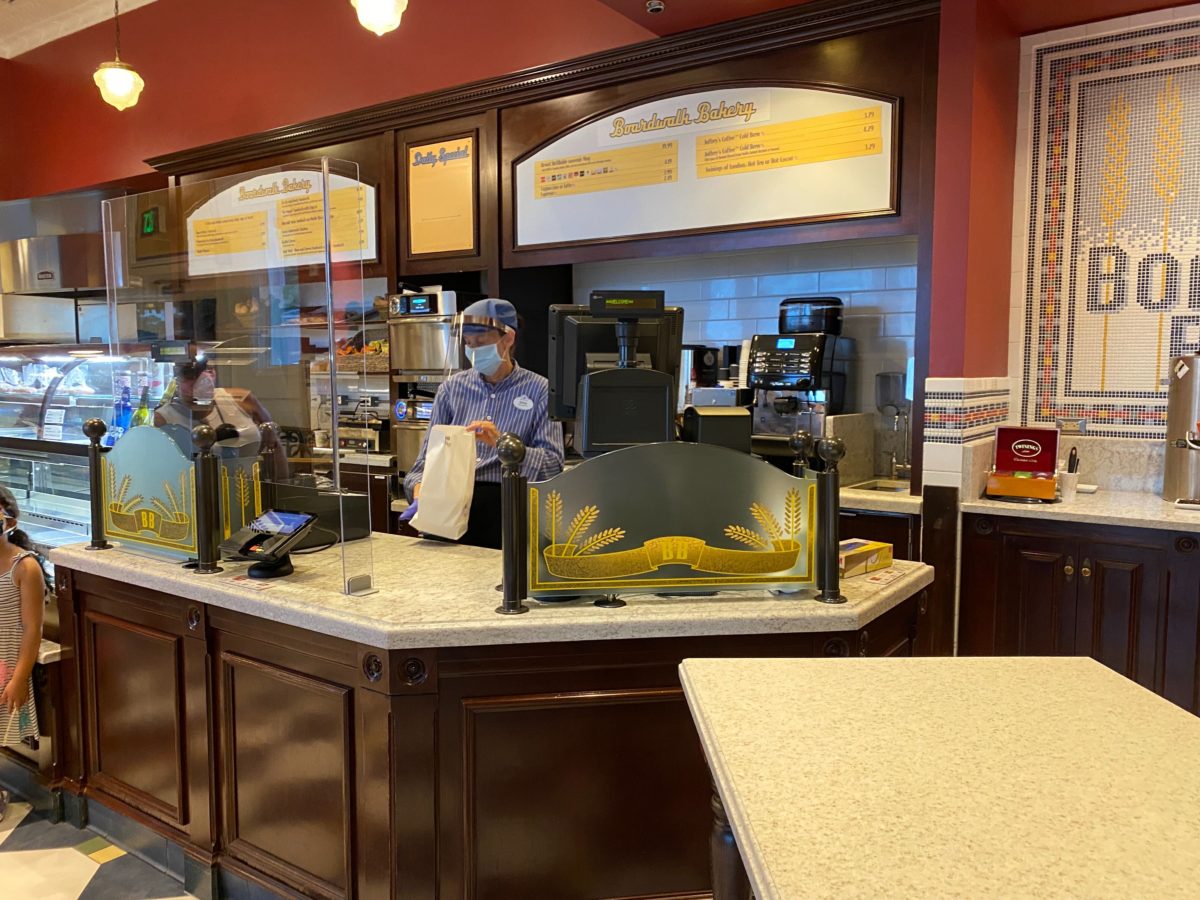 As part of Walt Disney World's COVID-19 safety precautions, a plexiglass window has been installed at the counter.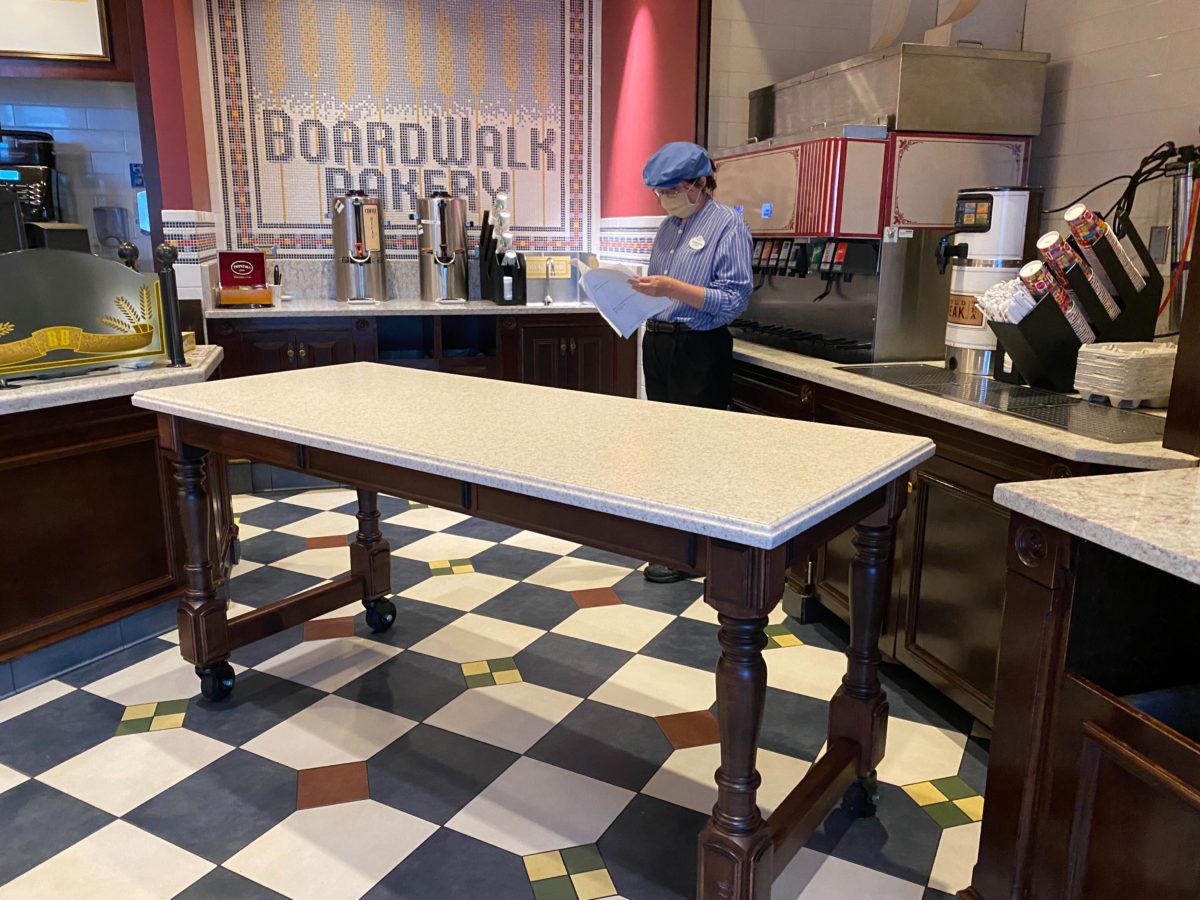 With drink dispensers temporarily inaccessible to guests, a Cast Member stands by to pour beverages.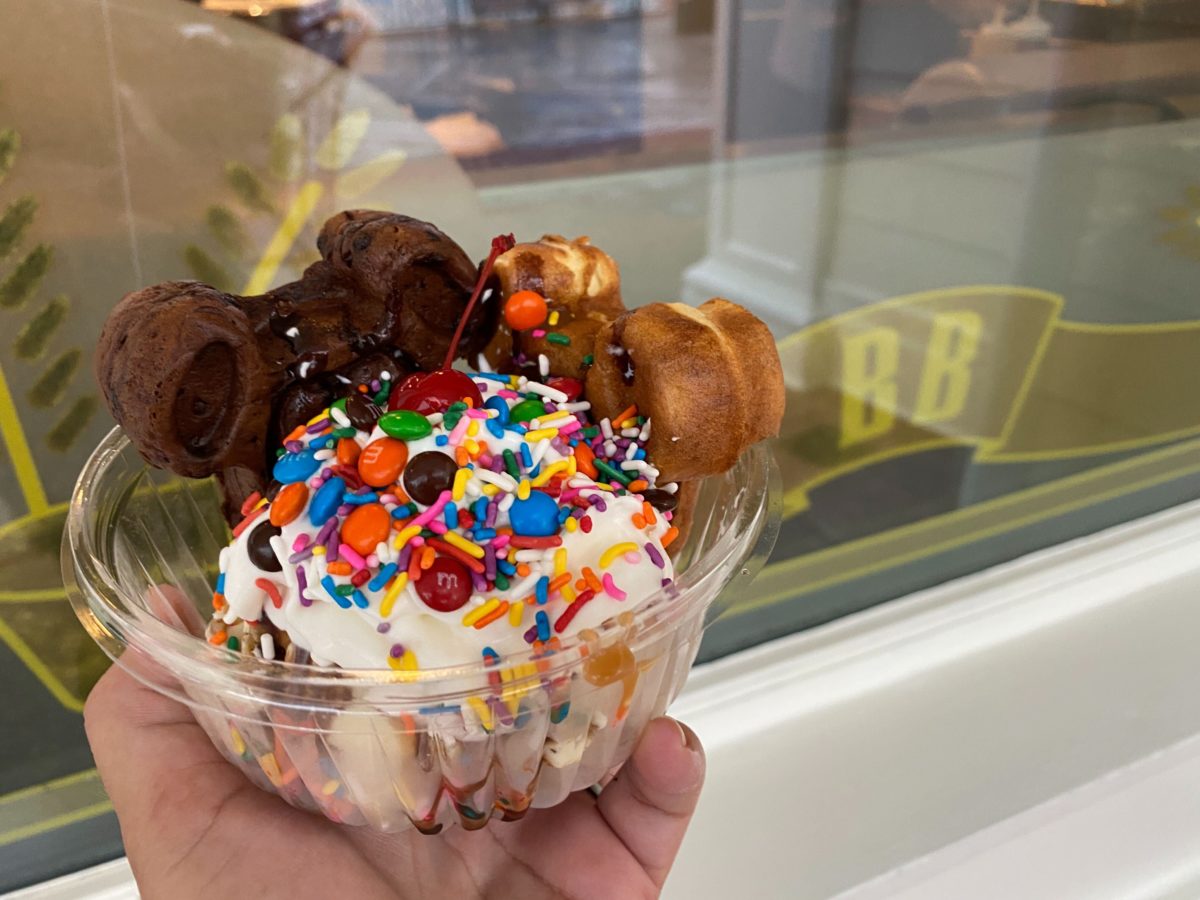 But soon, we have our prize: the Mickey Waffle Sundae!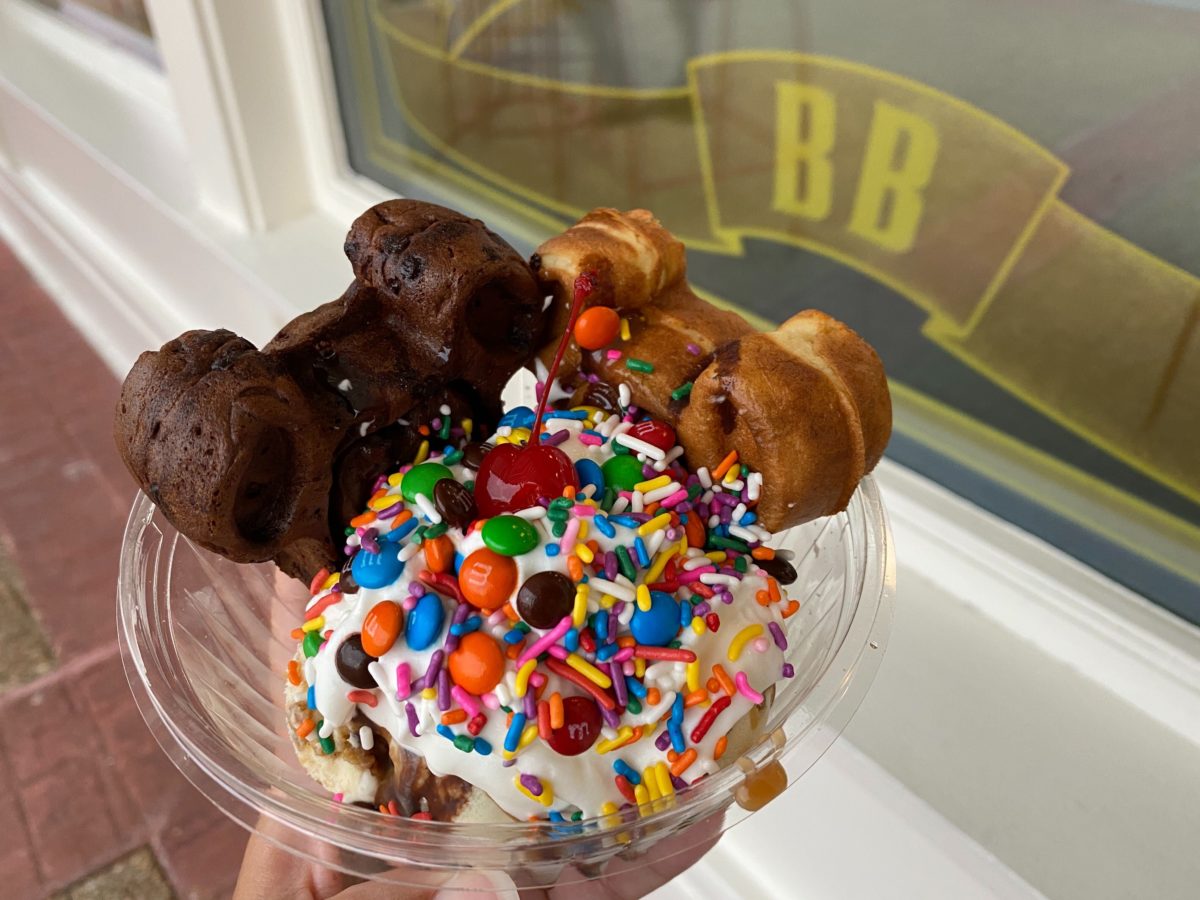 The sundae consists of a plain and a chocolate Mickey waffle with cookie dough ice cream and topped with whipped cream, sprinkles, M&M's, and a cherry.
Chocolate Mickey waffles are fairly rare to come by, which makes this treat worth seeking out.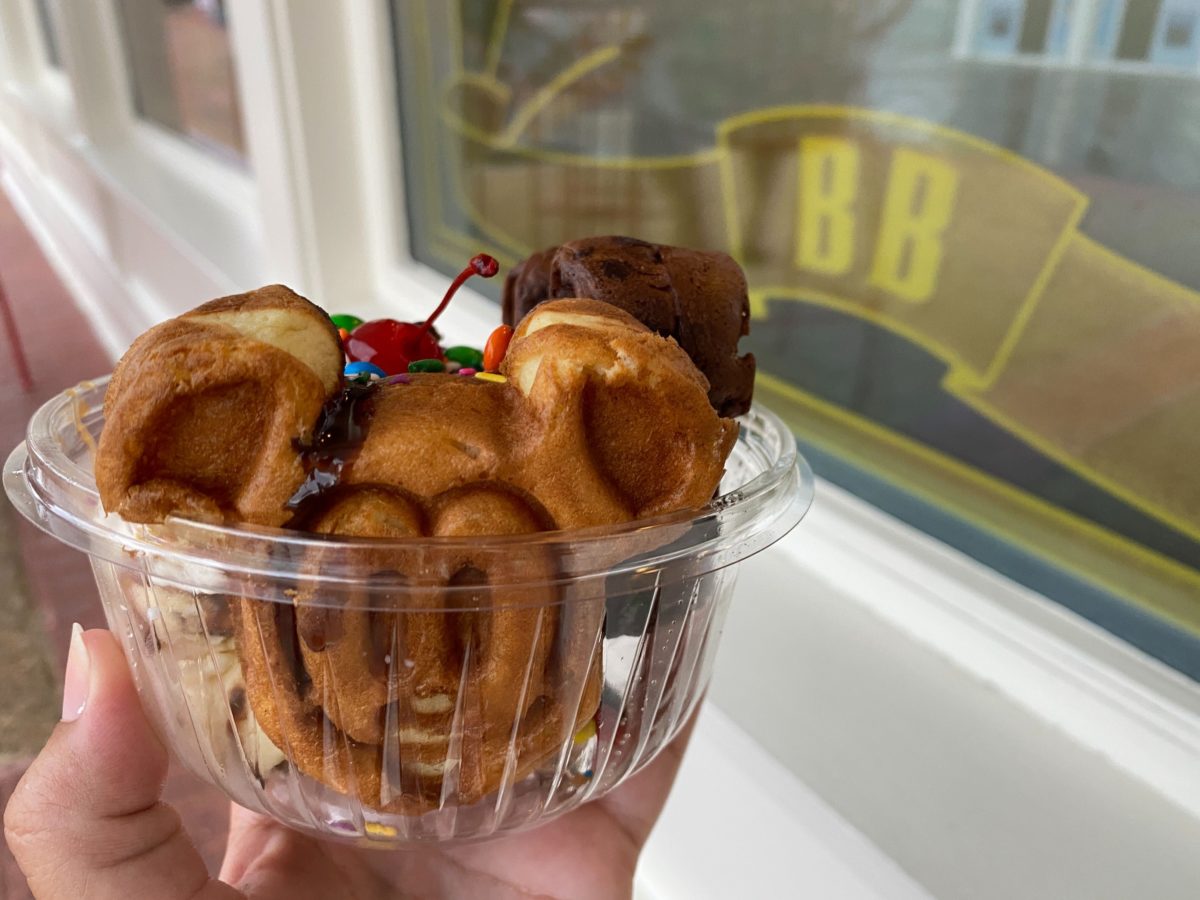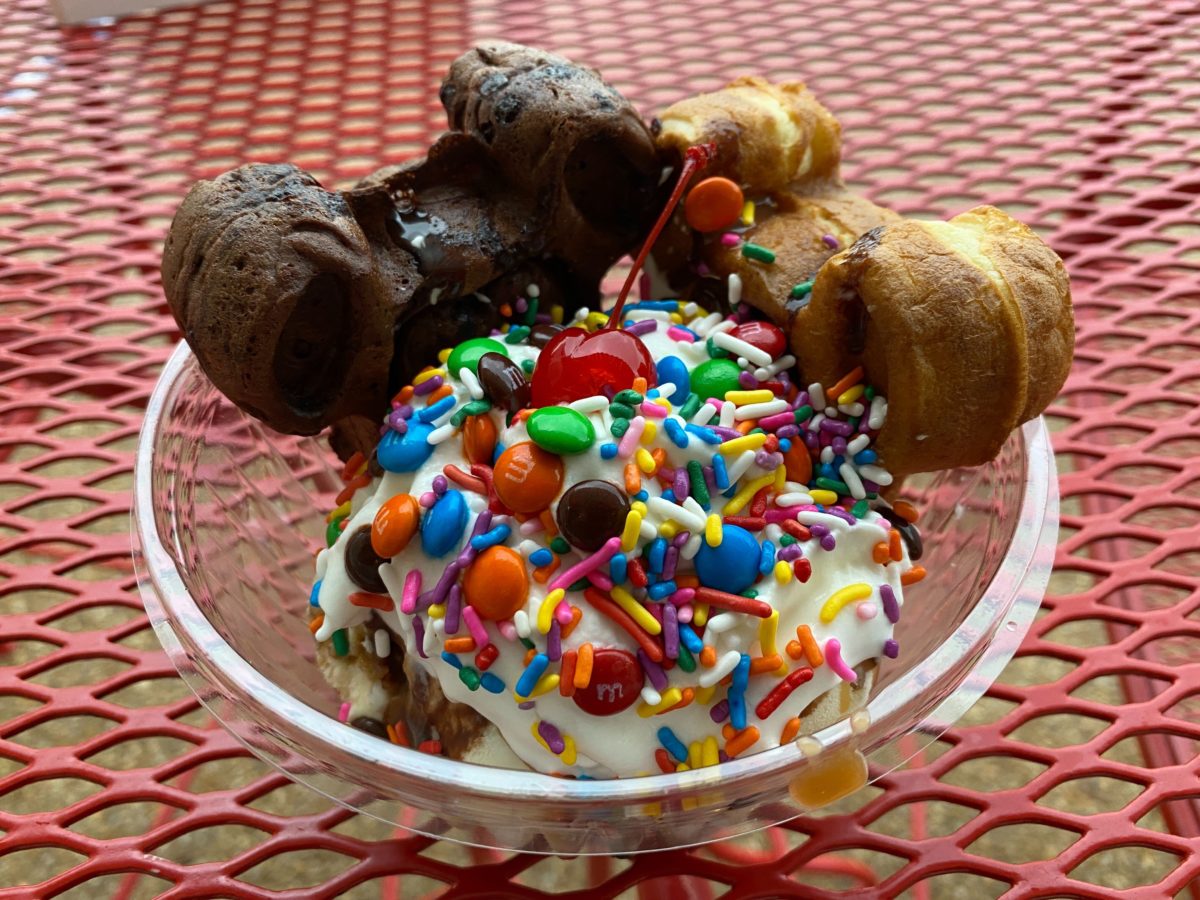 And gosh, it sure looks delectable!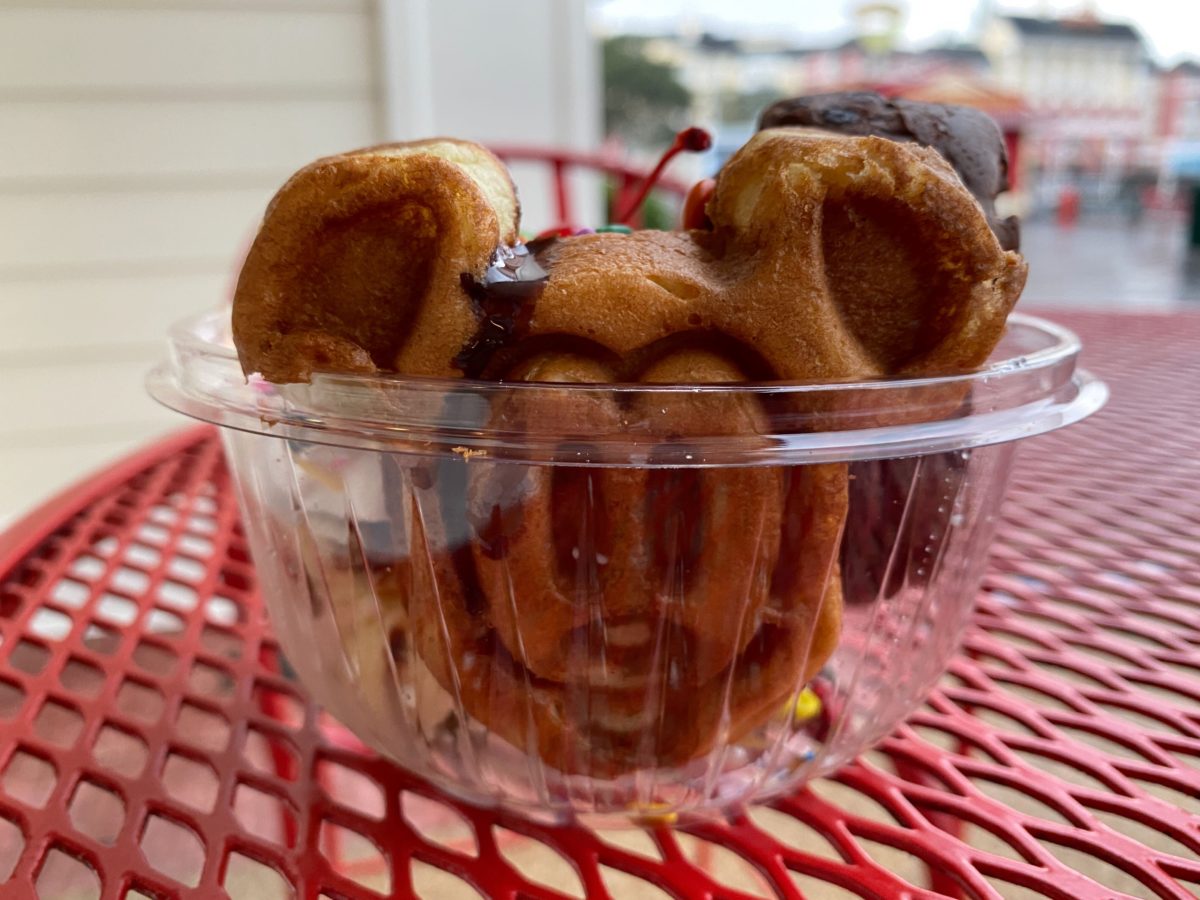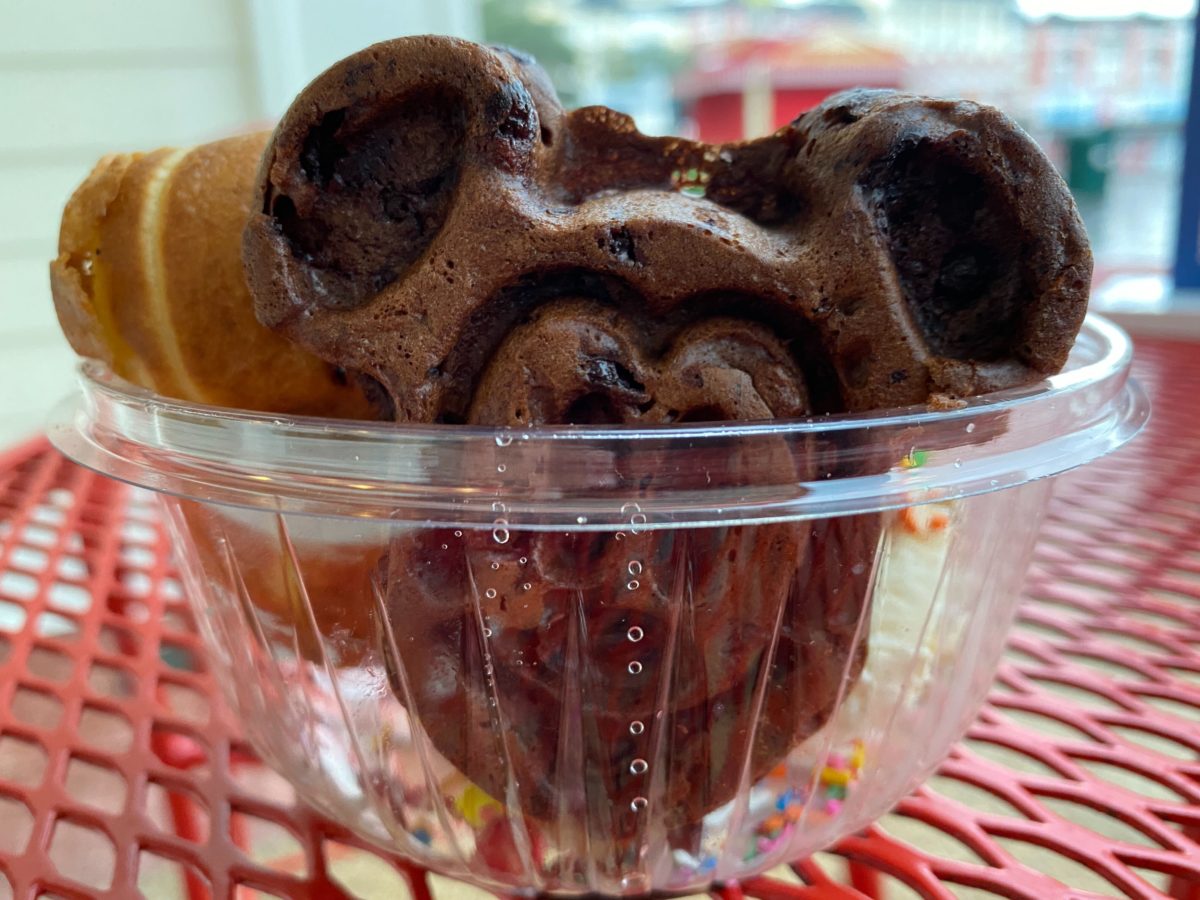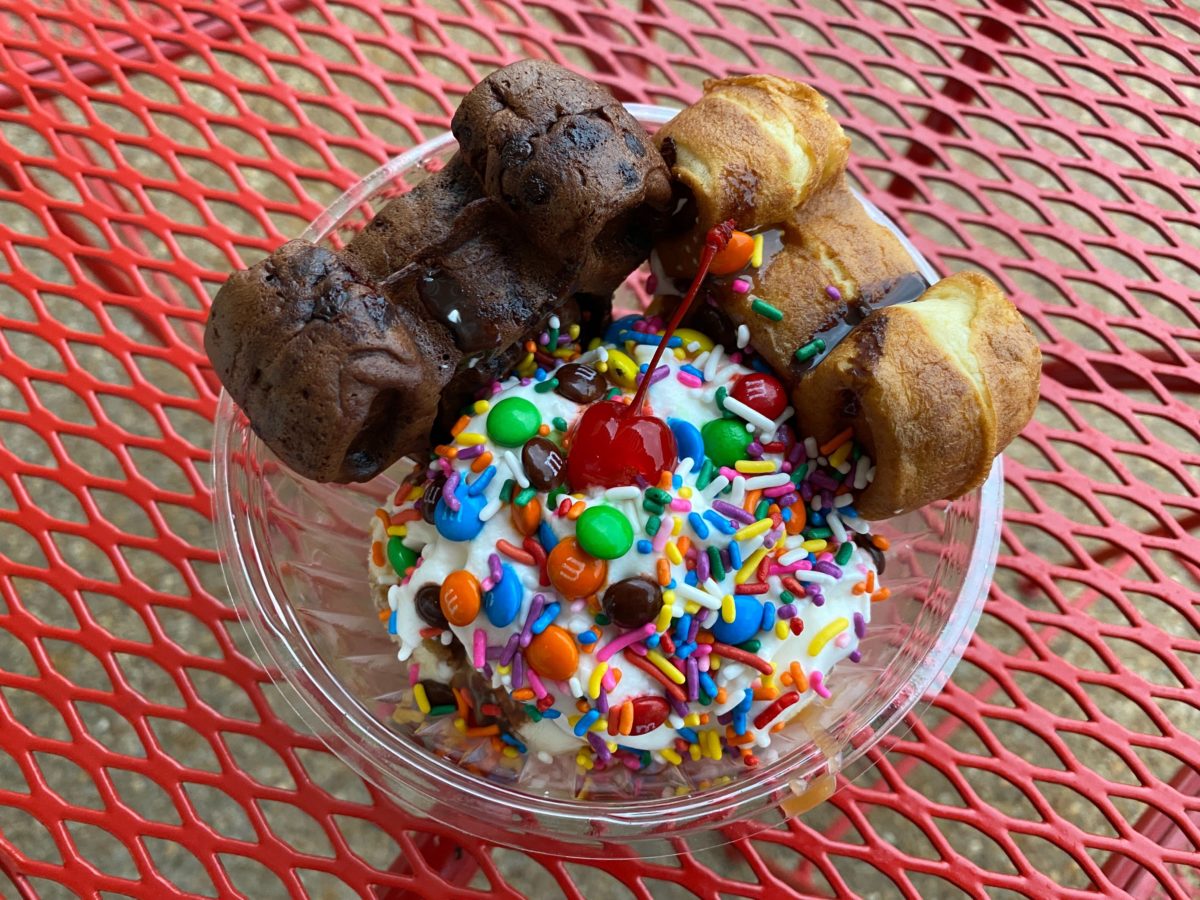 Sure, it looks nice, but how does it taste? Thankfully, this is the sundae that was made for you and me.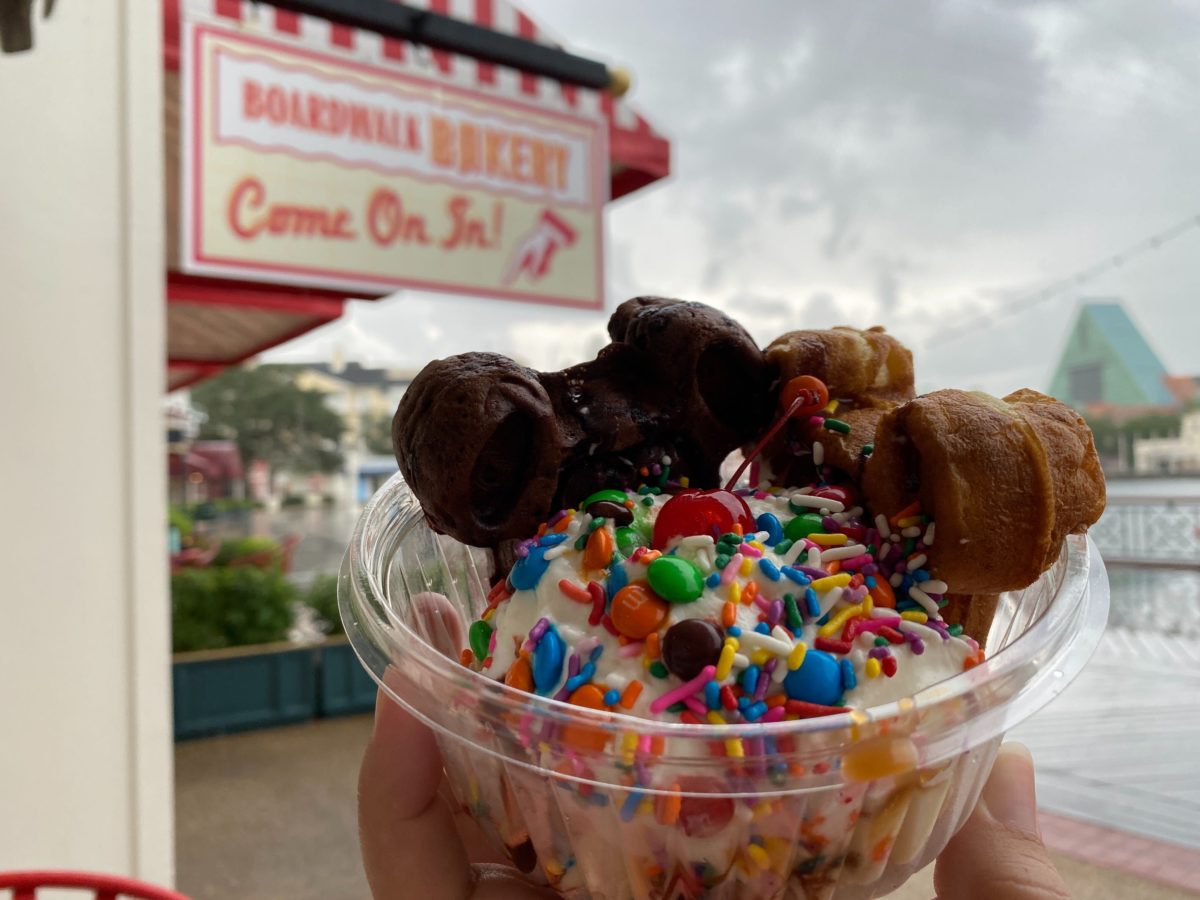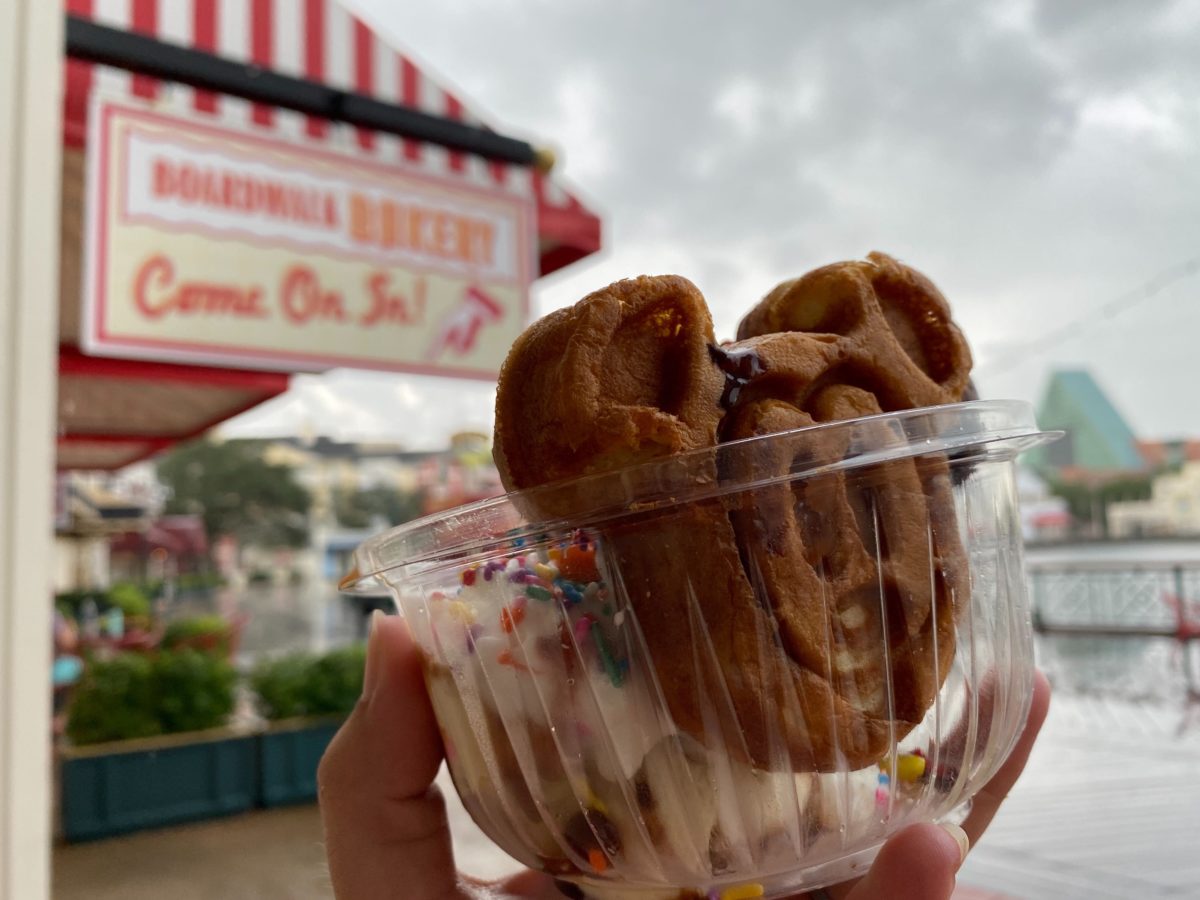 As we started to taste it, "fresh" was our biggest thought. The cookie dough ice cream was incredible. The vanilla base was creamy, while the cookie dough chunks were huge and plentiful. The dough itself was delicious and soft. It tasted so fresh, that it honestly felt like it could've been made at the bakery.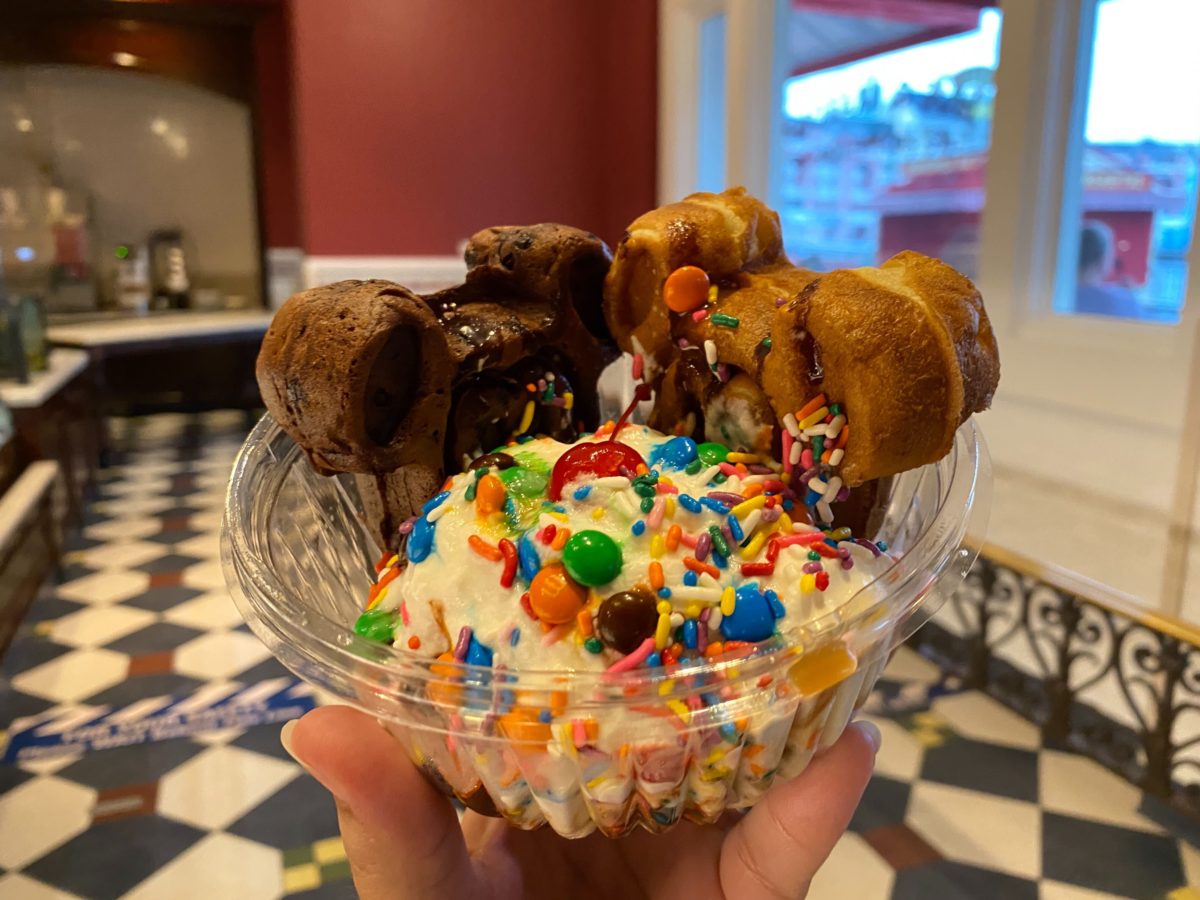 The rim of the cup had a drip of what looked like caramel sauce, but we couldn't taste it mixed in with the rest of the sundae.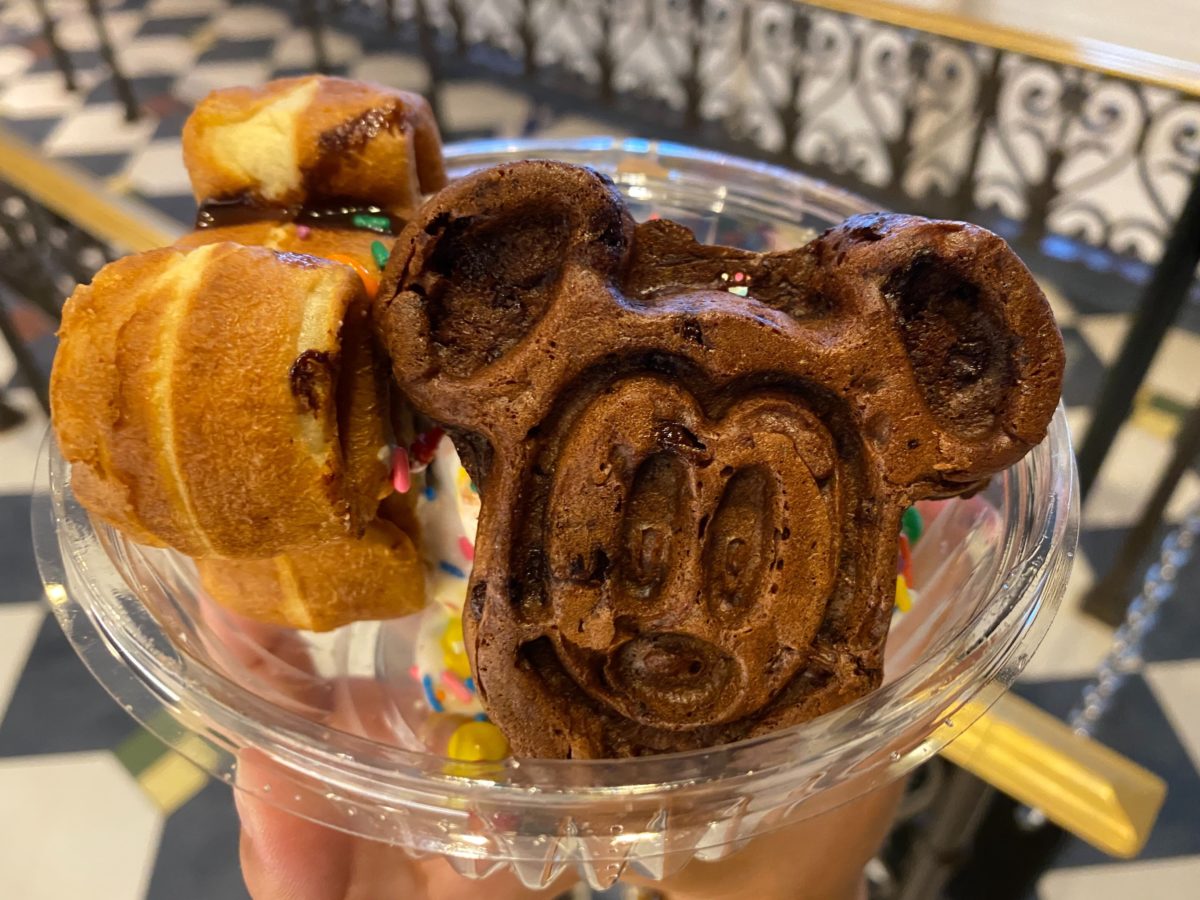 The waffles were a bit tougher than we would've liked, but they still tasted good. The chocolate waffle almost reminded us of a brownie.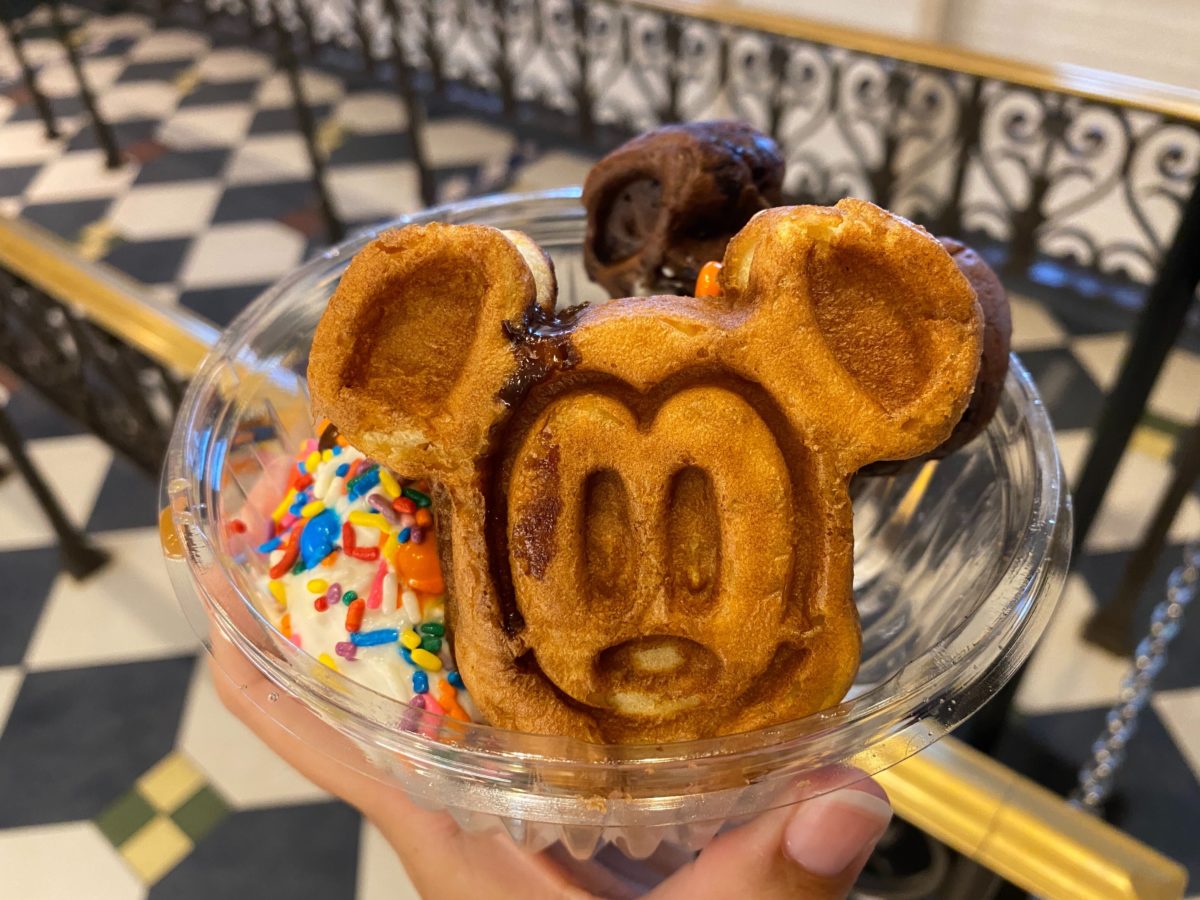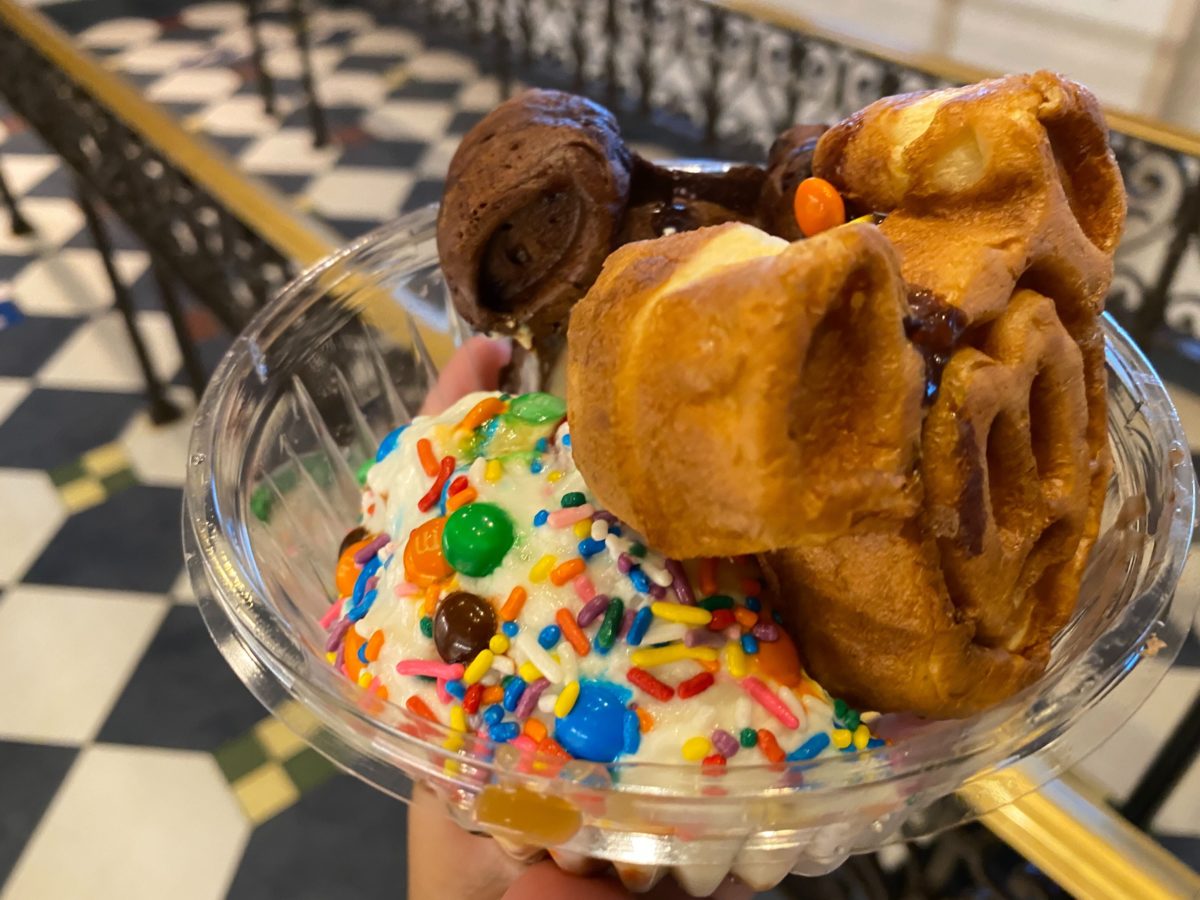 The whipped cream was luscious, matching the ice cream beautifully, while the sprinkles and M&M's added a nice touch of texture.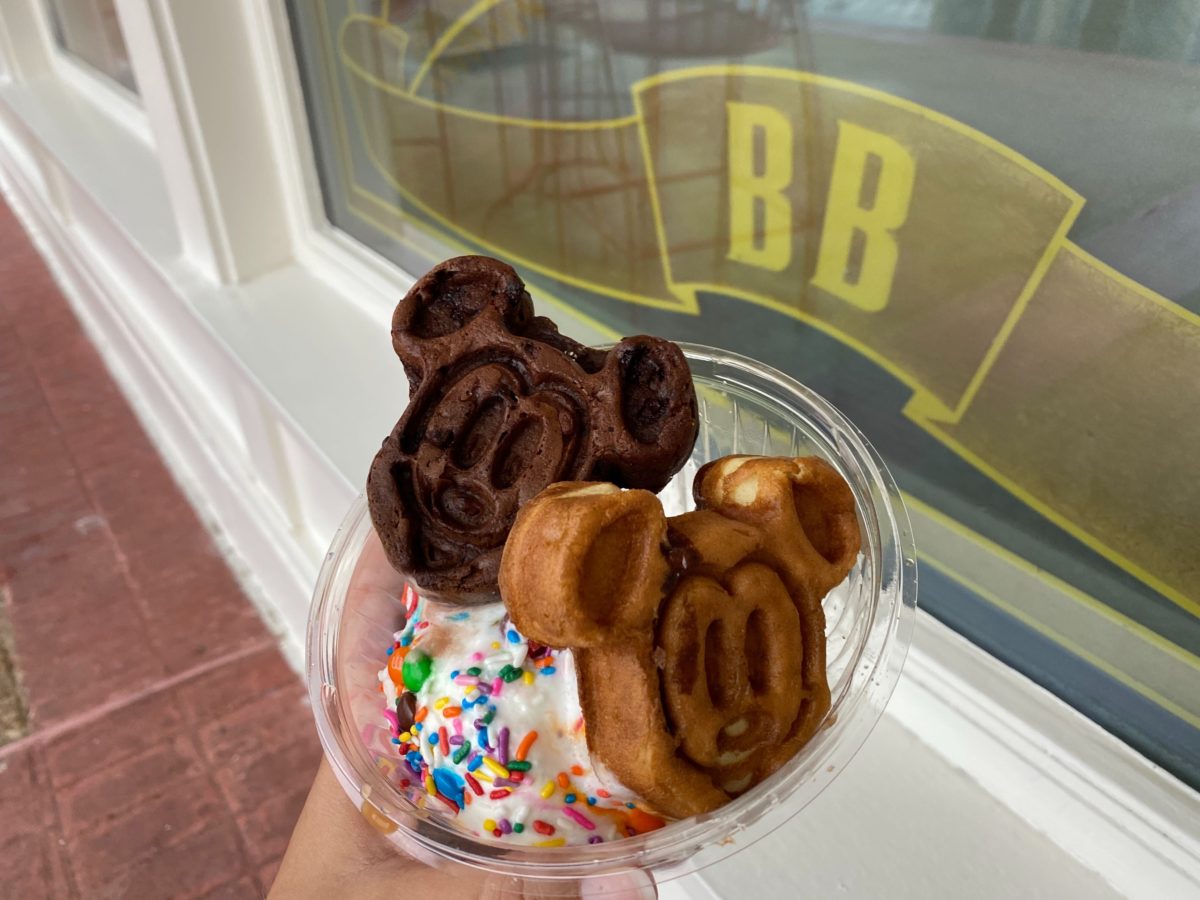 Overall, it's a very rich dessert. We felt that there was too much waffle compared to how much ice cream we got, but that shouldn't discourage you. It's still a very good dessert.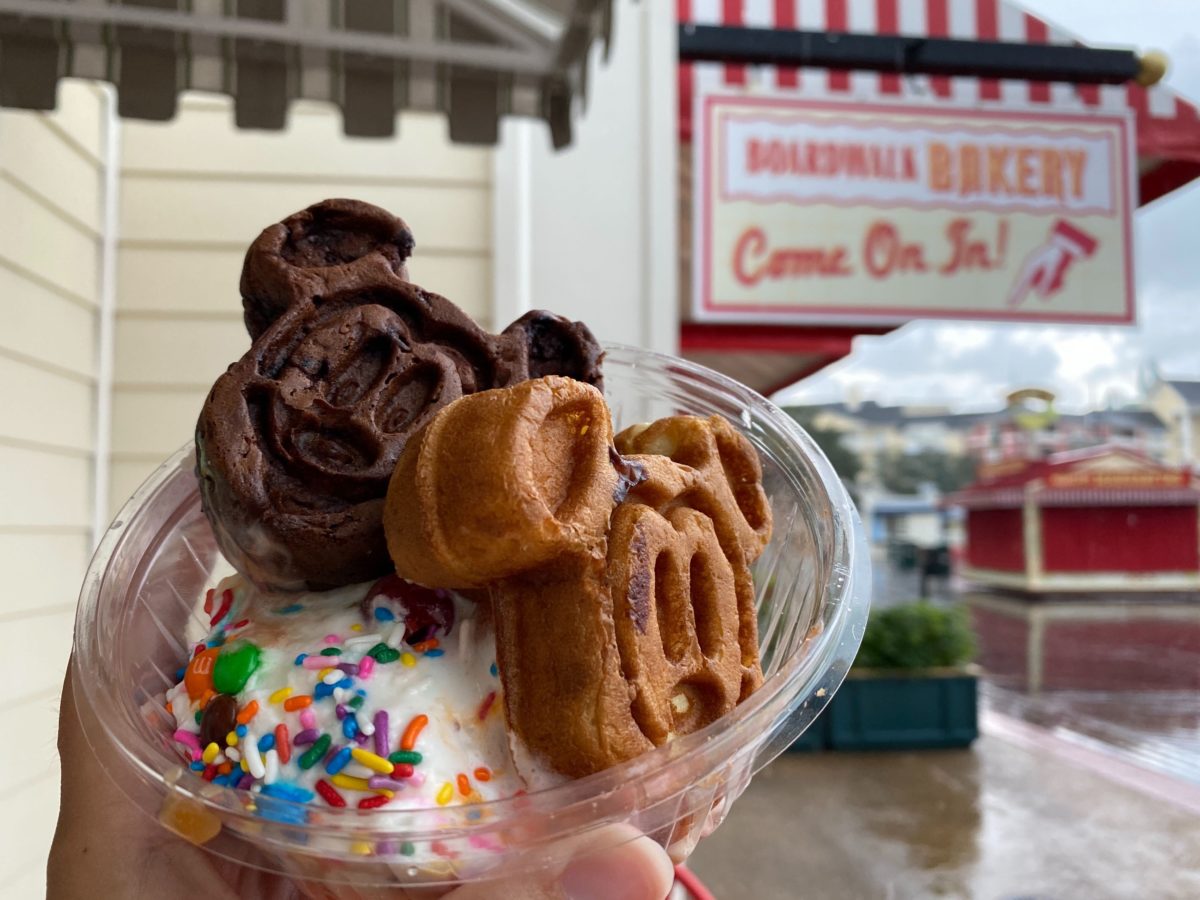 What Disney Park snack would you want to put in a sundae? Let us know in the comments!