This post may contain affiliate links; please read the disclosure for more information.
Disneyland Paris has finally reopened to guests, and we cannot wait to get back to explore the parks and everything on offer at the resort. In celebration of the reopening, our friends at Arribas France have shared with us a sneak peek at a stunning new collection of jewelry, inspired by our favorite warrior duo: Mulan and Mushu. We love the selection of gold, diamonds and cherry blossom flower designs within this collection, so ring the gong, and let's take a closer look…
Mushu Necklace and Bracelet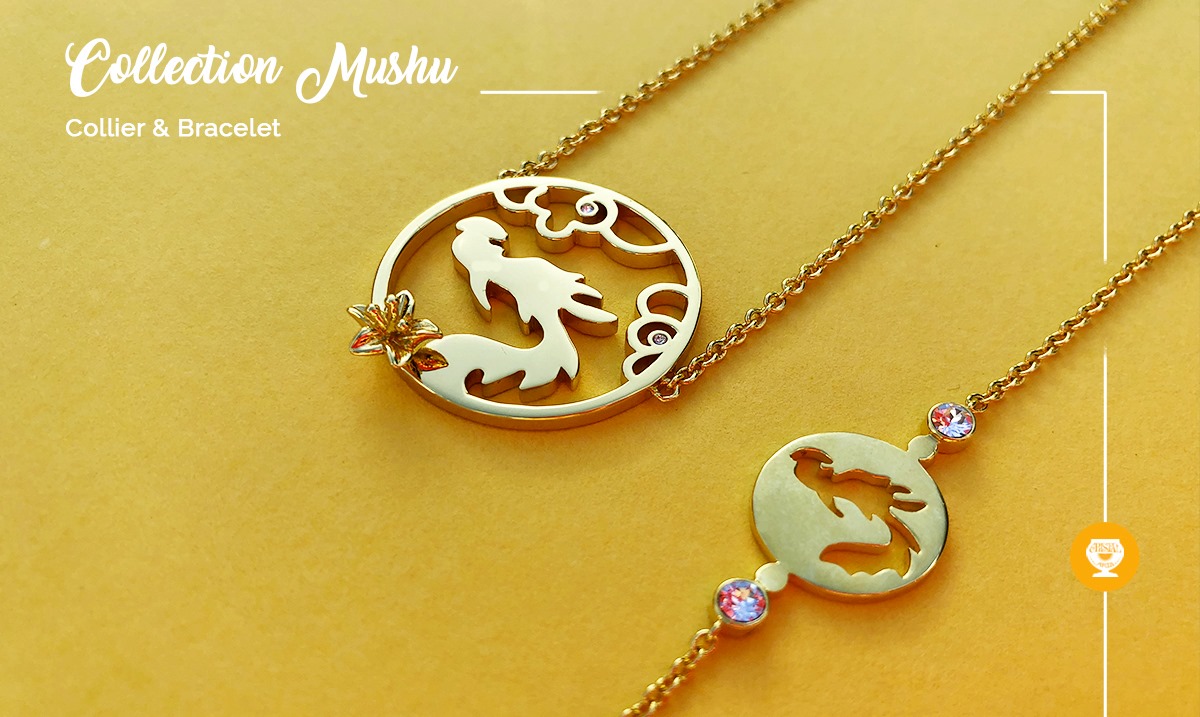 This gorgeous necklace and bracelet both feature silhouette outlines Mushu, so are perfect for any fans of the tiny, but travel-sized sidekick! Both items are a stunning gold with diamond detailing, and the necklace even includes a tiny, golden blossom flower.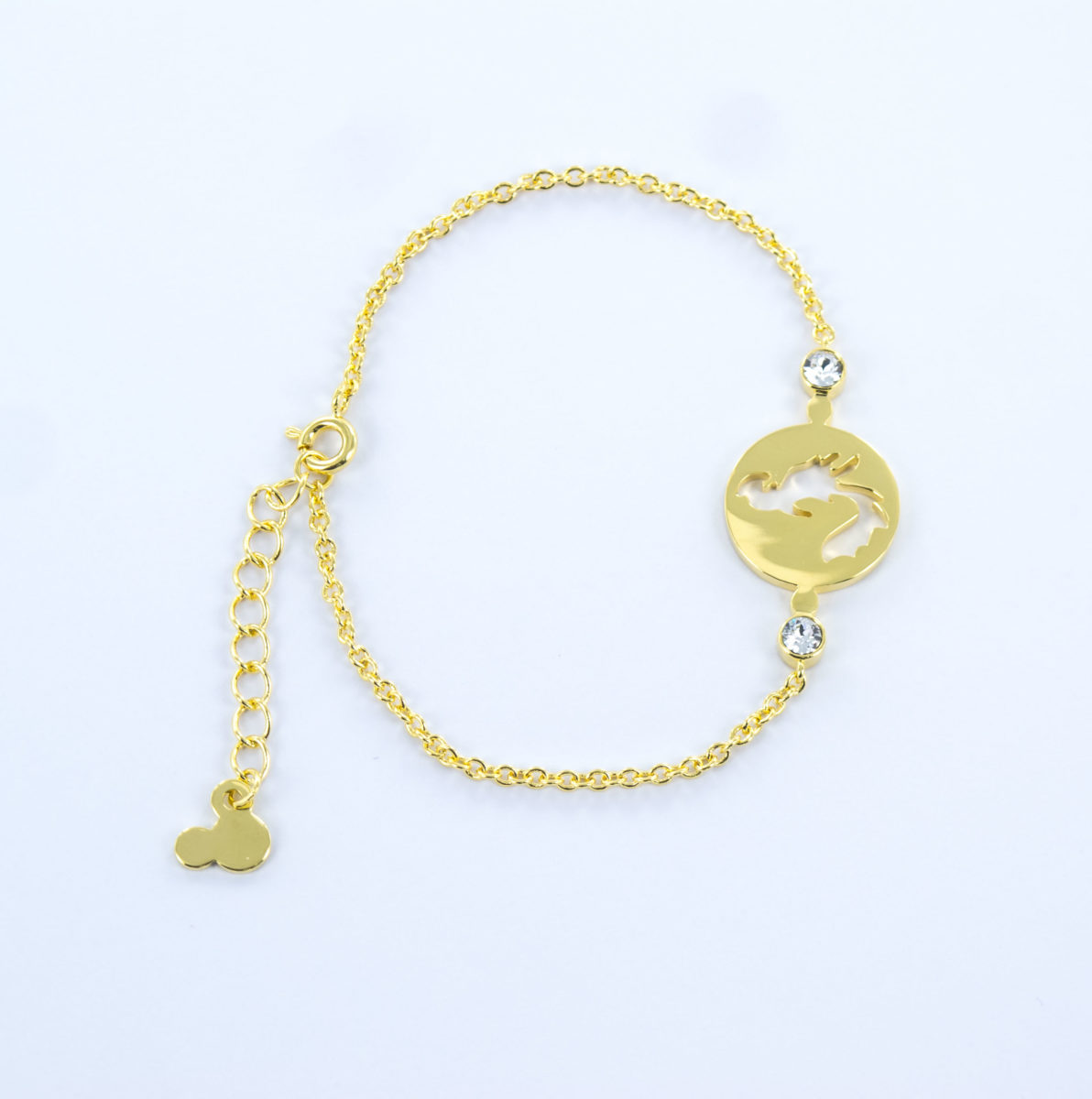 The necklace will cost €69.99, and the bracelet €39.99.
Mushu Cuff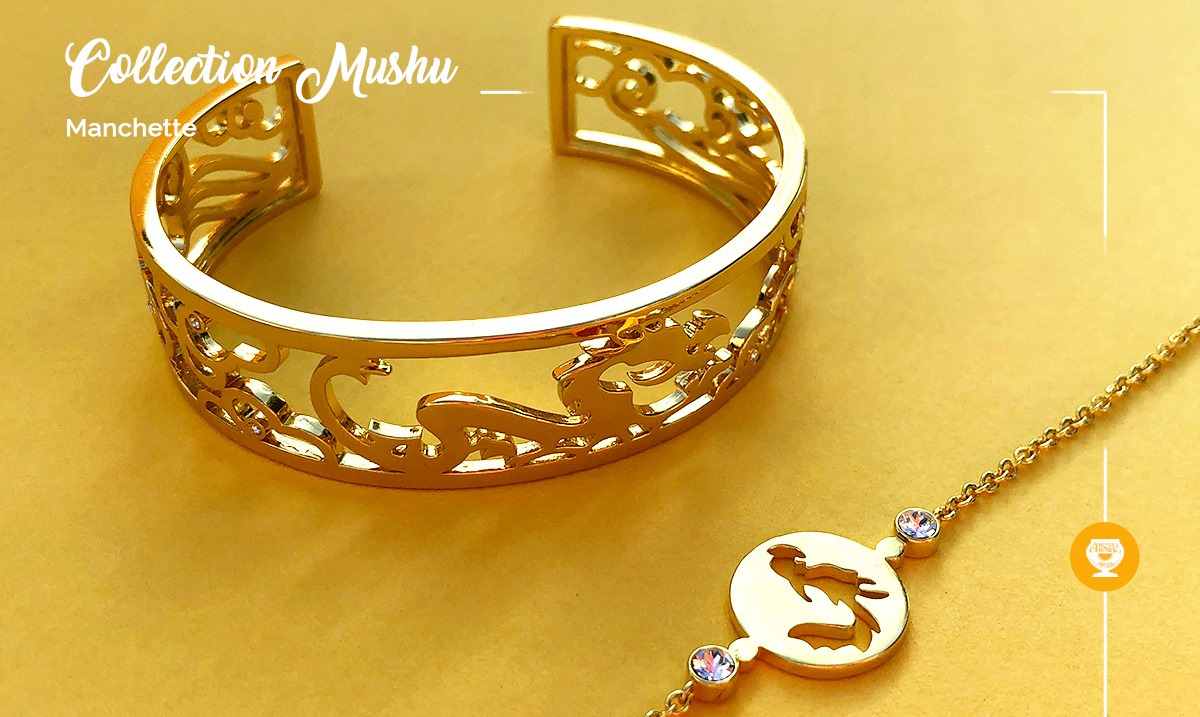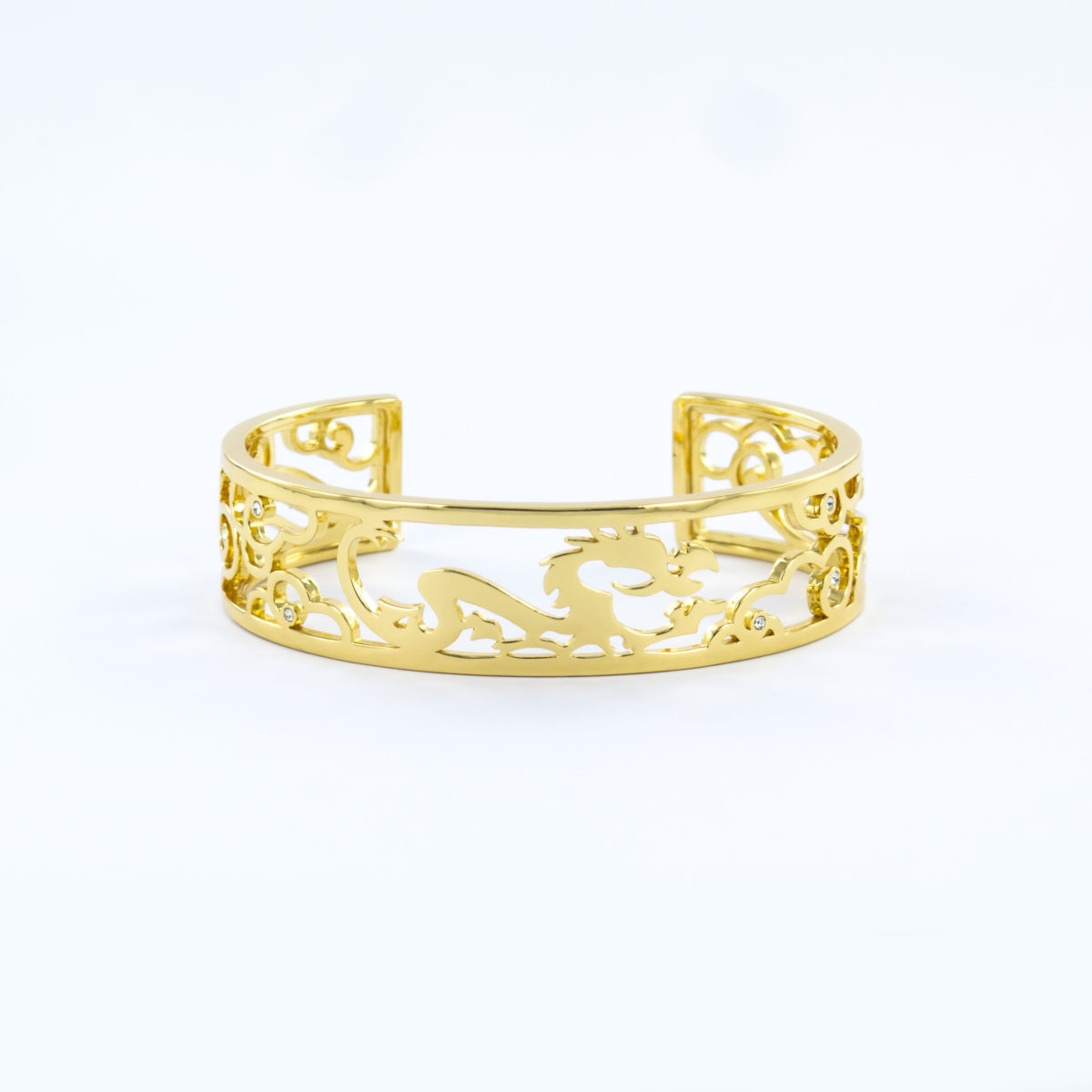 This stunning cuff bracelet features Mushu, beautifully framed by an all-golden intricate patterned design. This costs €99.99.
Mushu Hoop Earrings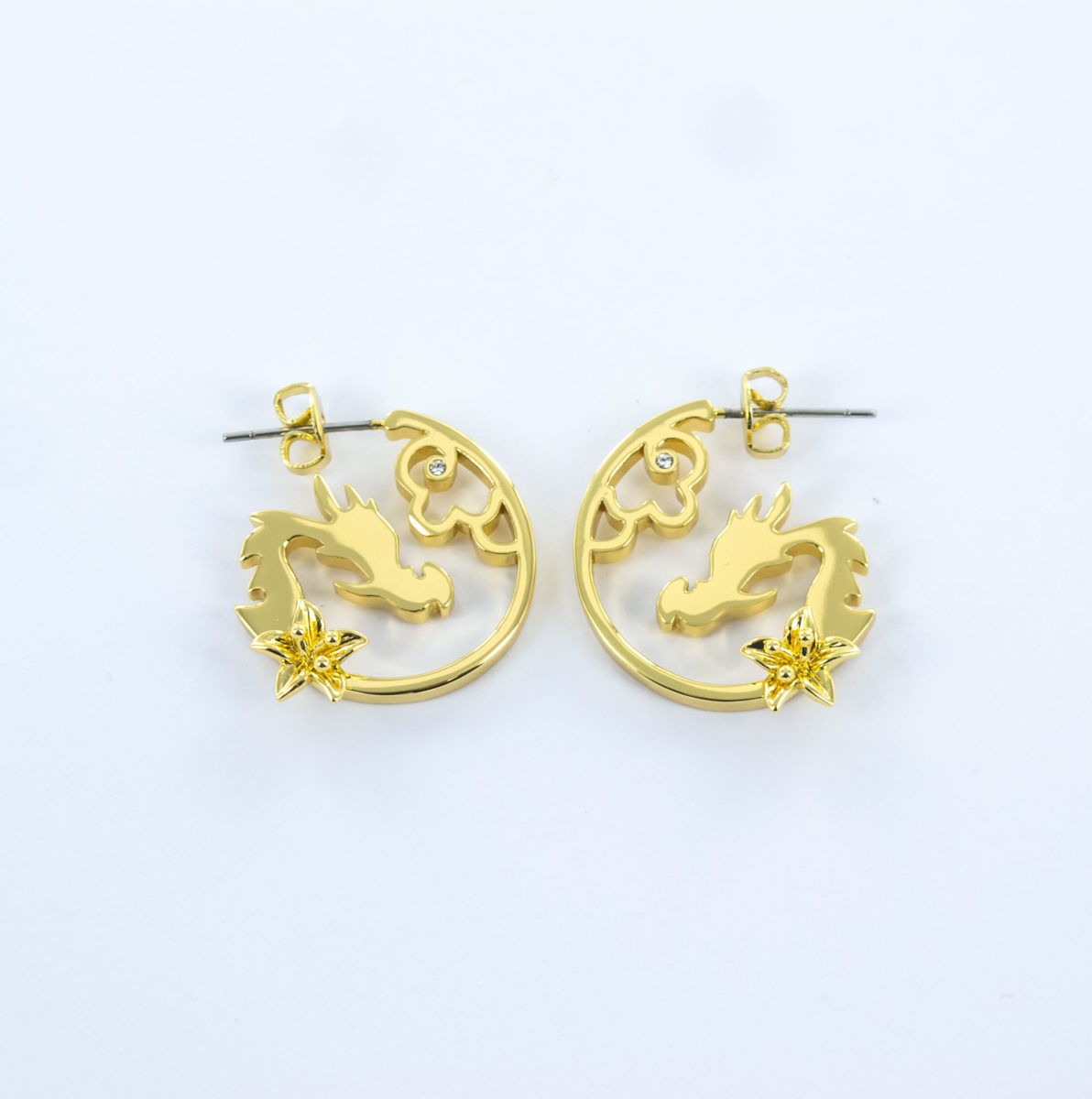 Matching all the above items are these adorable mini-hoop stud earrings, which also feature Mushu and a cherry blossom flower. These cost €59.99.
Mushu Ring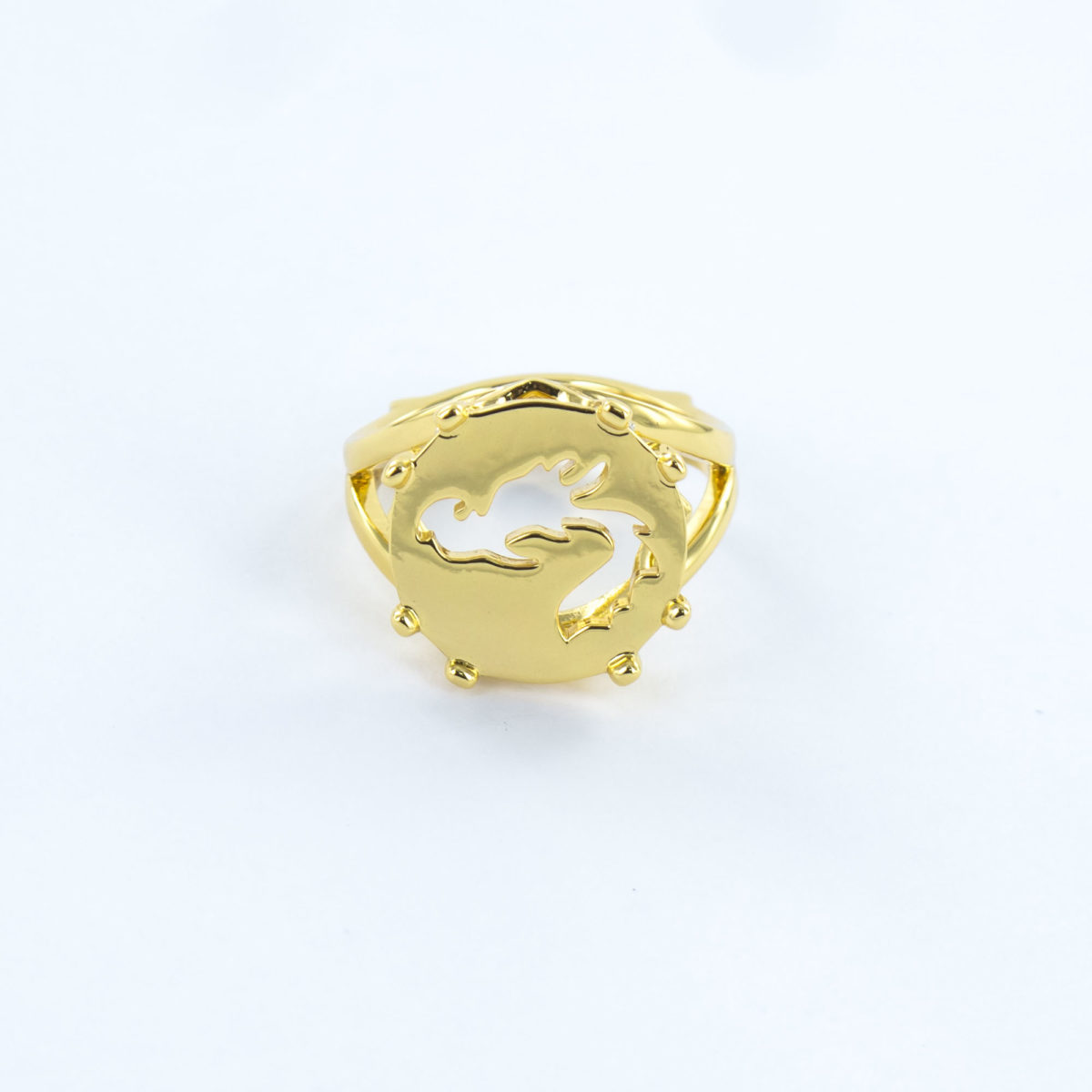 The last item in the Mushu collection is this golden statement ring, which costs €39.99. The ring also features a silhouette of Mushu, and completes the Mushu collection set perfectly.
Mulan Bracelet and Earrings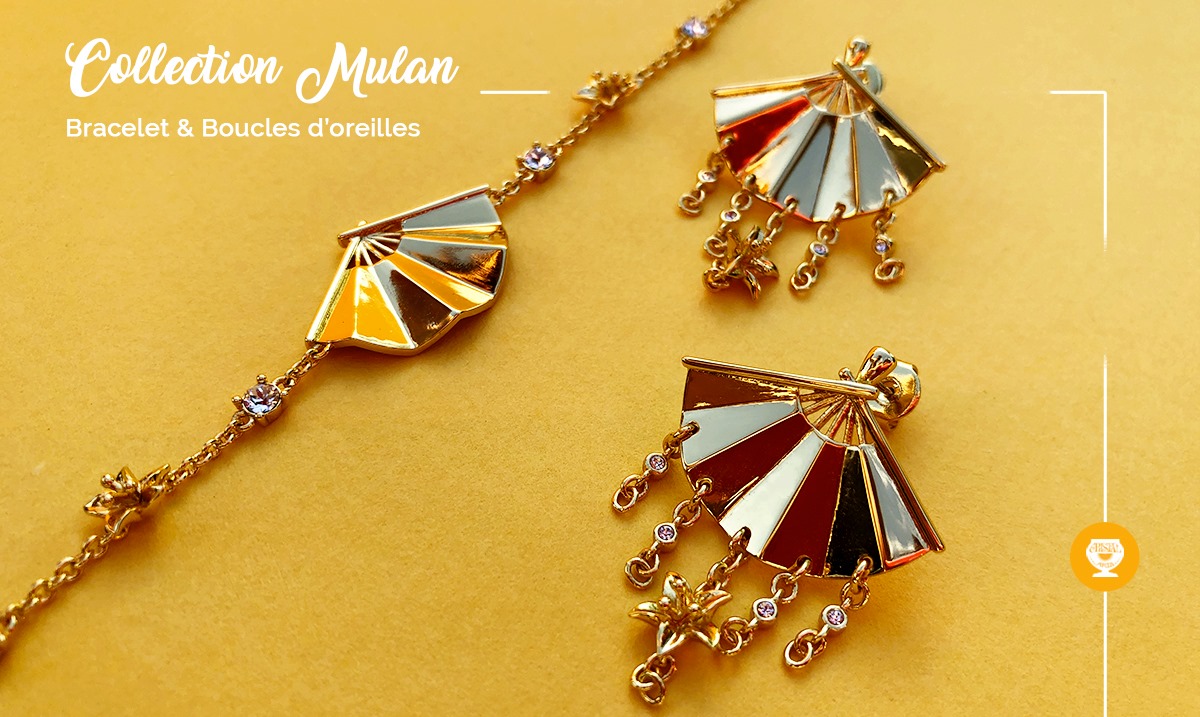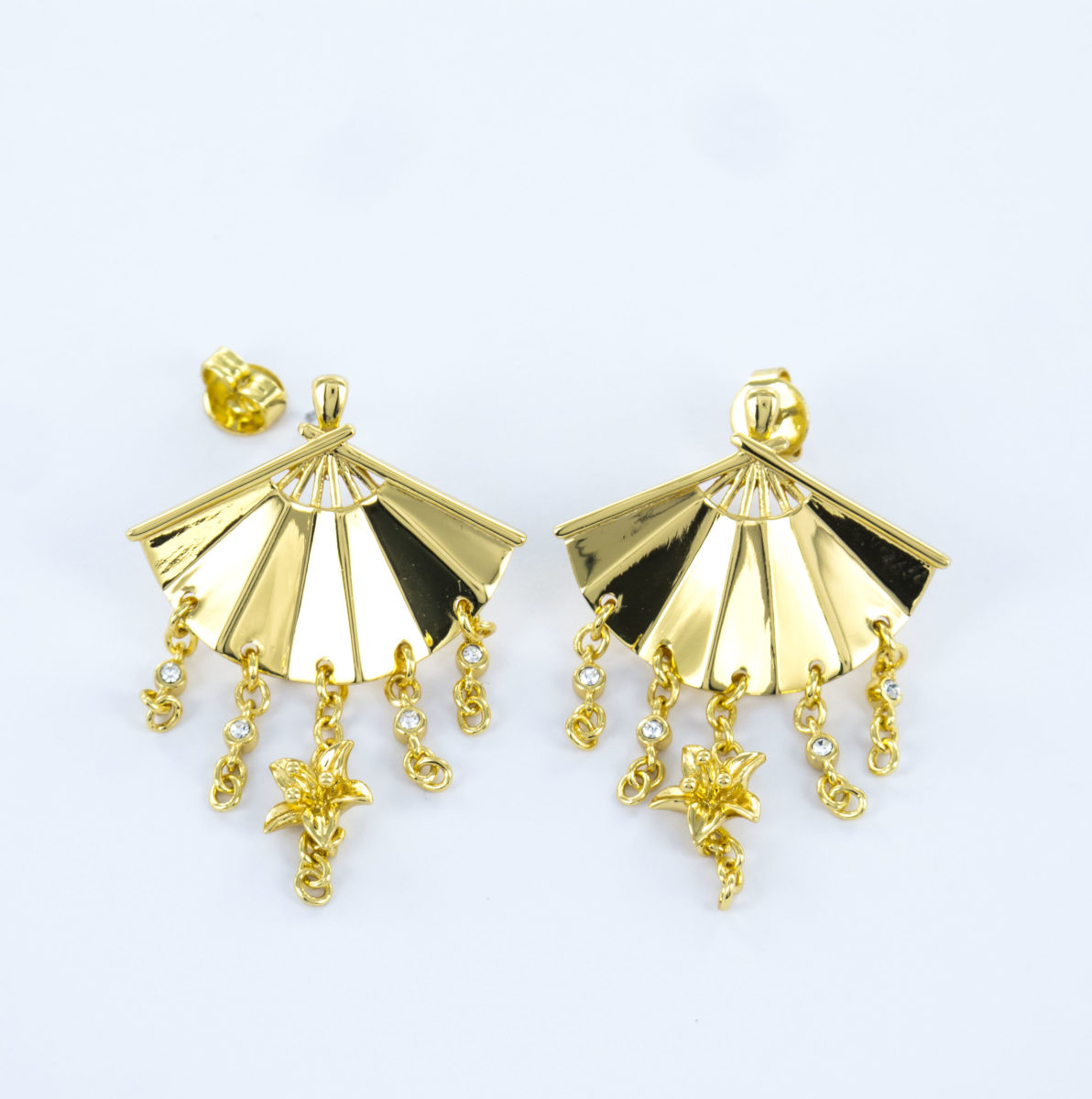 Moving across to the Mulan collection now, which compliments the Mushu pieces in a gorgeous gold. First up, we have this stunning bracelet and pair of earrings, each featuring Mulan's fan. The stud earrings depict the fan with adorable, dangling accents of diamonds and a cherry blossom flower, and cost €69.99.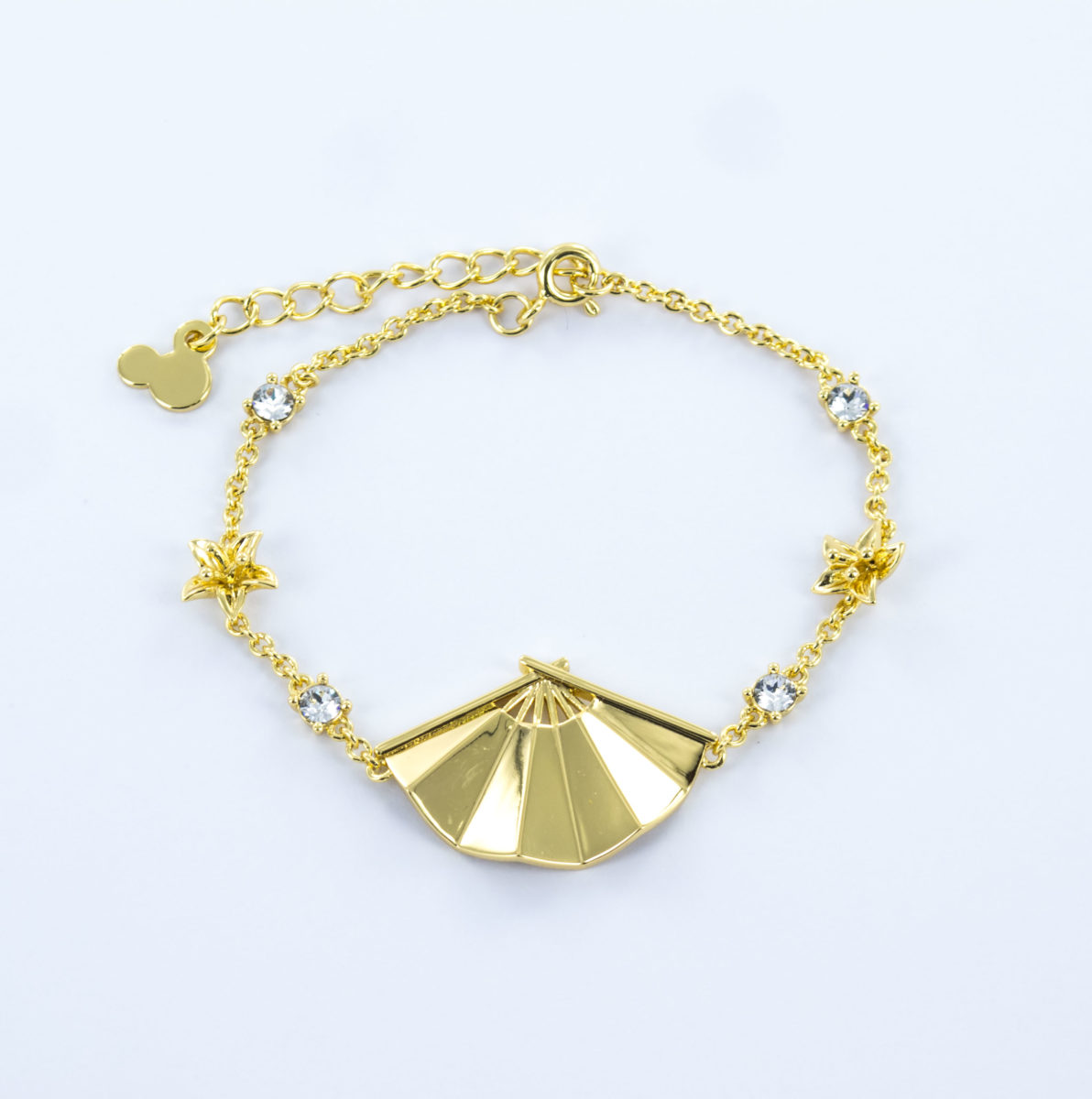 This matching bracelet also features the fan, on a delicate chain which is dotted with diamonds, and two cherry blossom flowers. The bracelet also costs €69.99.
Mulan Cherry Flower Earring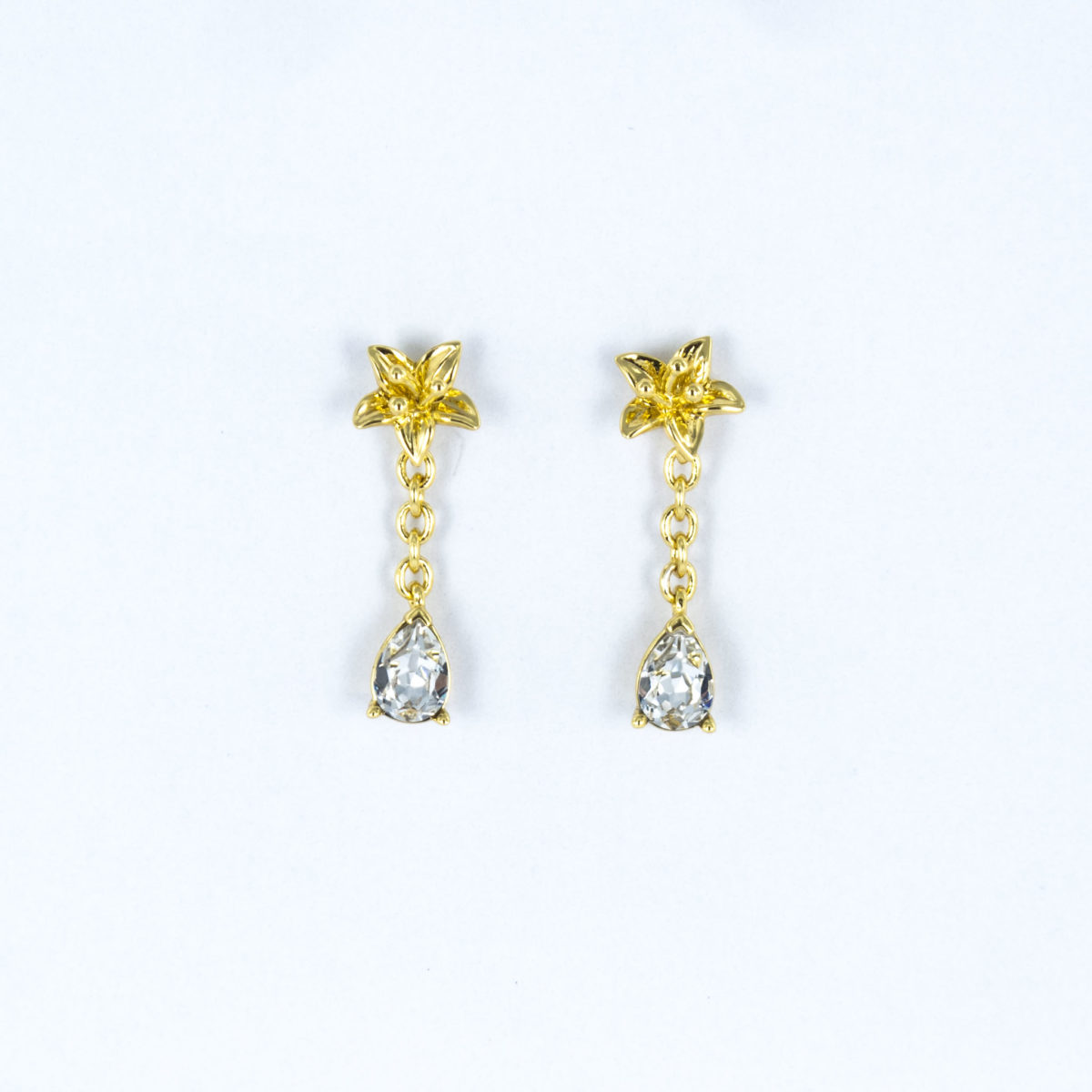 The last item in the set is this adorable pair of Mulan-inspired cherry blossom stud earrings, with beautiful, teardrop-shaped diamonds dropping down on a tiny chain. These cost €39.99.
All of these items will be exclusively available at Disneyland Paris, and Annual Passholder discounts will be accepted.
Will you be treating yourself to some jewelry Arribas France on your next visit to Disneyland Paris? After all, it is going to be the summer of Mulan, with the theatrical release of the movie scheduled for late August!