The Walt Disney World Resort theme parks have begun their phased reopening with the Magic Kingdom and Disney's Animal Kingdom both officially reopening to all guests on July 11th. Greeting guests as they walked into the parks was a fantastic new merchandise line celebrating the grand opening with the slogan "together again." Other guests in the Magic Kingdom flocked to Splashdown Photos, eager to get their hands on any Splash Moutain merchandise they were able to.
The one problem with merchandise, however, is that it's cumbersome. One of our favorite services that Walt Disney World previously offered pre-COVID-19 closure was the ability to have package pickup at the theme parks or, if you were staying on property, having your merchandise delivered straight to your hotel room.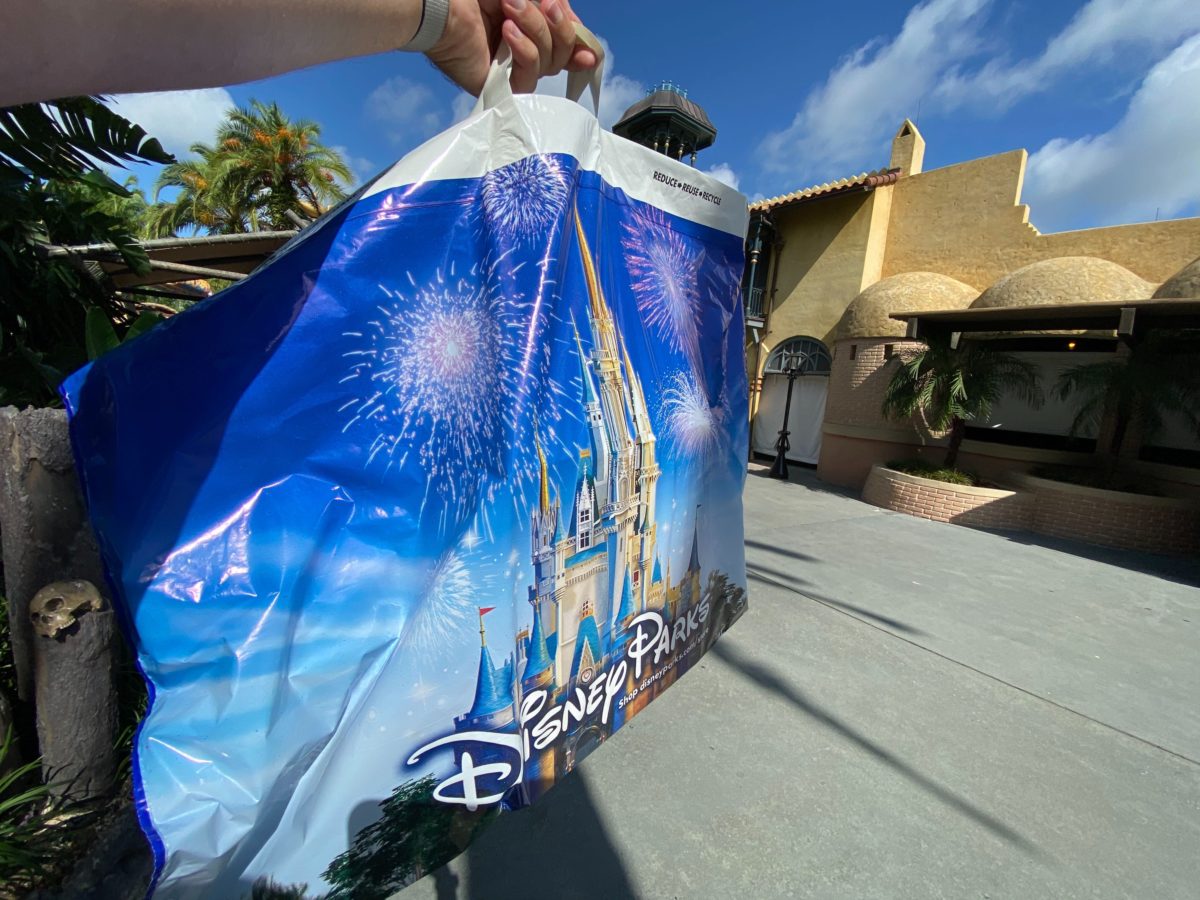 When we began visiting the theme parks earlier this week for reopening previews, we noticed that both of these services were unavailable, which caused many guests to run back to their cars dropping off their bags or resorting to renting a locker to store their purchases.
We were hoping these services were just discontinued during the Cast Member and Annual Passholder previews of the theme parks, however, we did some asking around the theme parks today and it seems these services are still not available. Asking Cast Members at Disney's Animal Kingdom and the Magic Kingdom confirmed neither services were operational at this time; currently, the only option when it comes to merchandise is home delivery, where theme park purchases can be shipped to your home for an additional fee.
Looking at the Walt Disney World Resort Guest Services webpage, all of these services are still listed, which makes us hope they will return to the theme parks over time.
Continue to follow along with us at WDWNT as we cover the reopening of the Walt Disney World Resort theme parks.