Welcome to the Magic Kingdom, on what was a mostly lovely summer's day. While the weather wasn't 100% agreeable, it certainly allowed us time to find a few pieces of new merchandise, enjoy some Character Cavalcades, and check up on construction around the park. Let's take a look at what's new.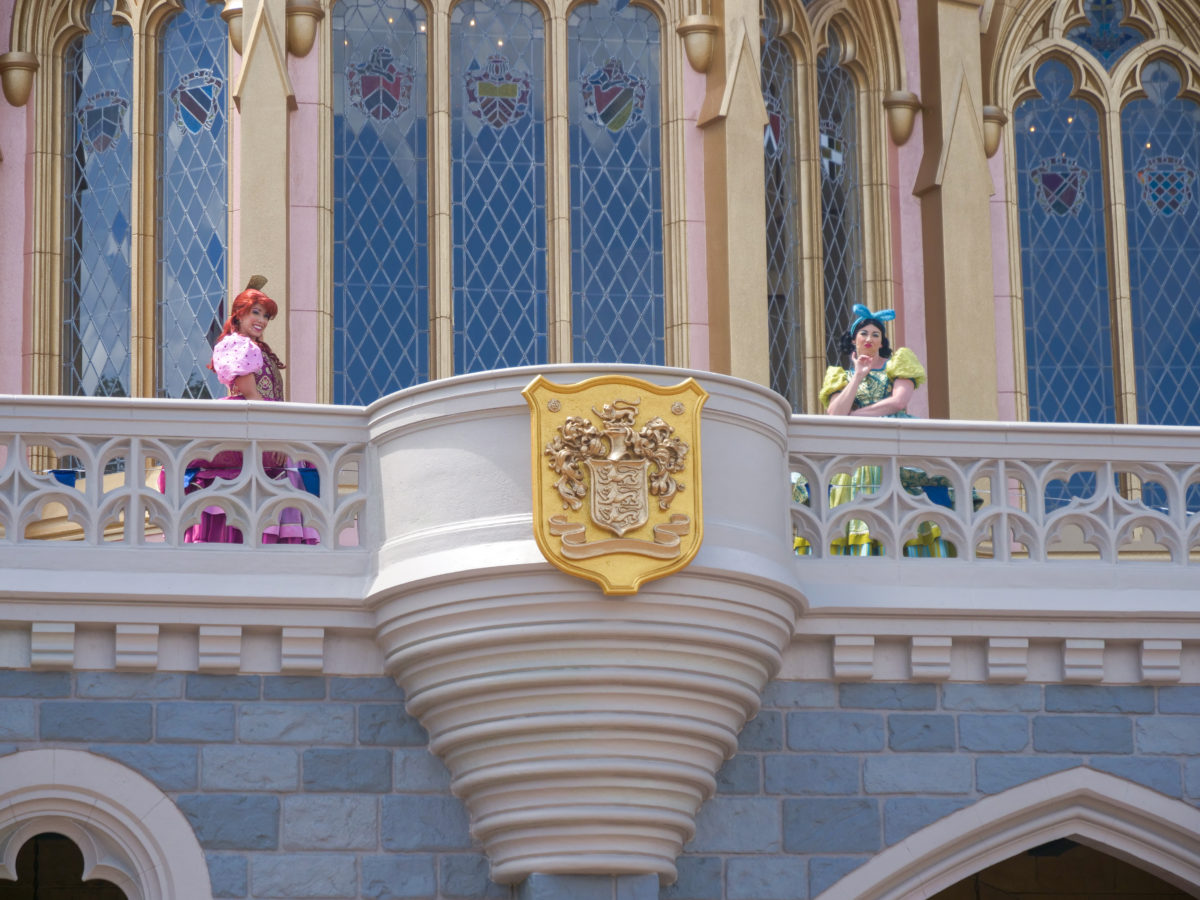 On the back side of castle, our two favorite stepsisters of an evil nature, Anastasia and Drizella, were out and soliciting compliments from any guests within earshot. Large diamonds are also accepted in lieu of, or preferably in addition to, compliments.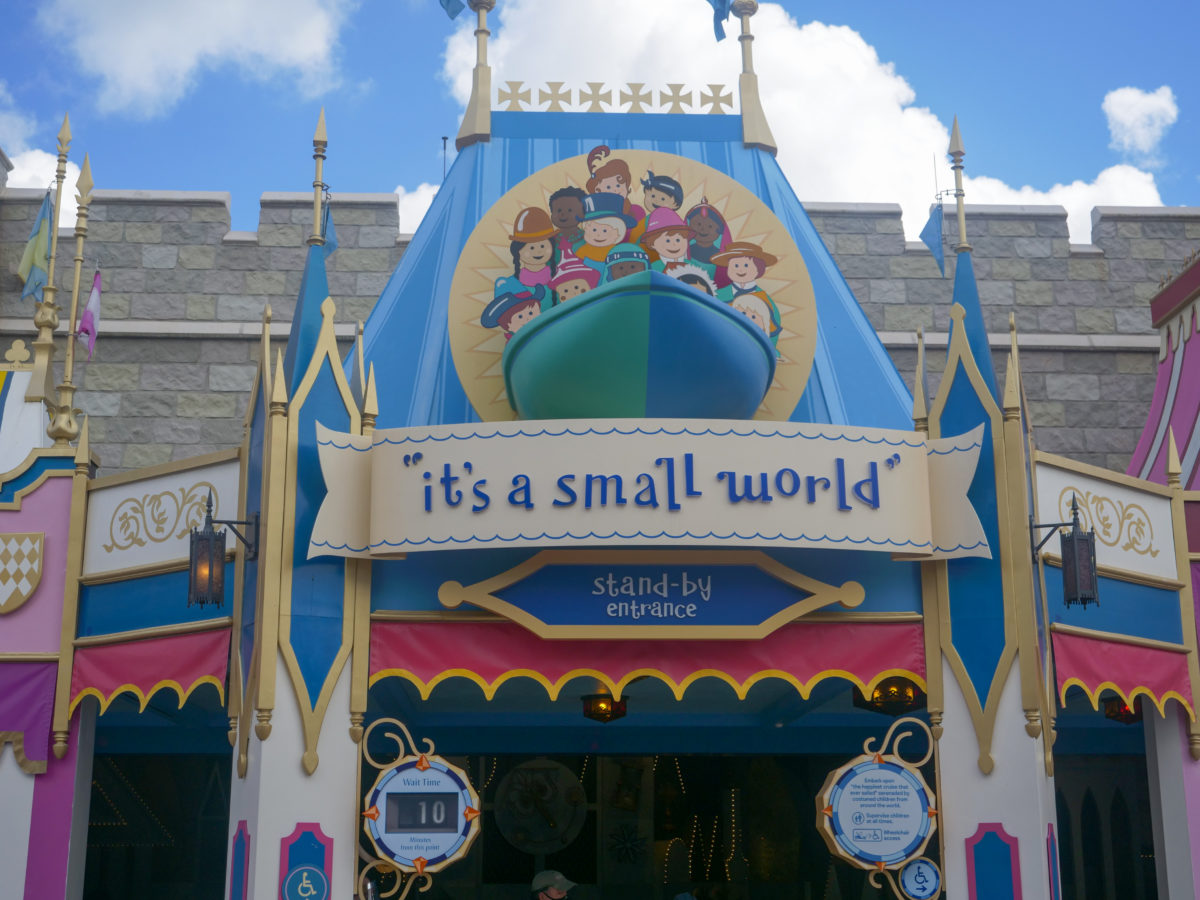 Nearby, "it's a small world" has returned to its formal entrance as the construction walls surrounding its covered queue have been removed.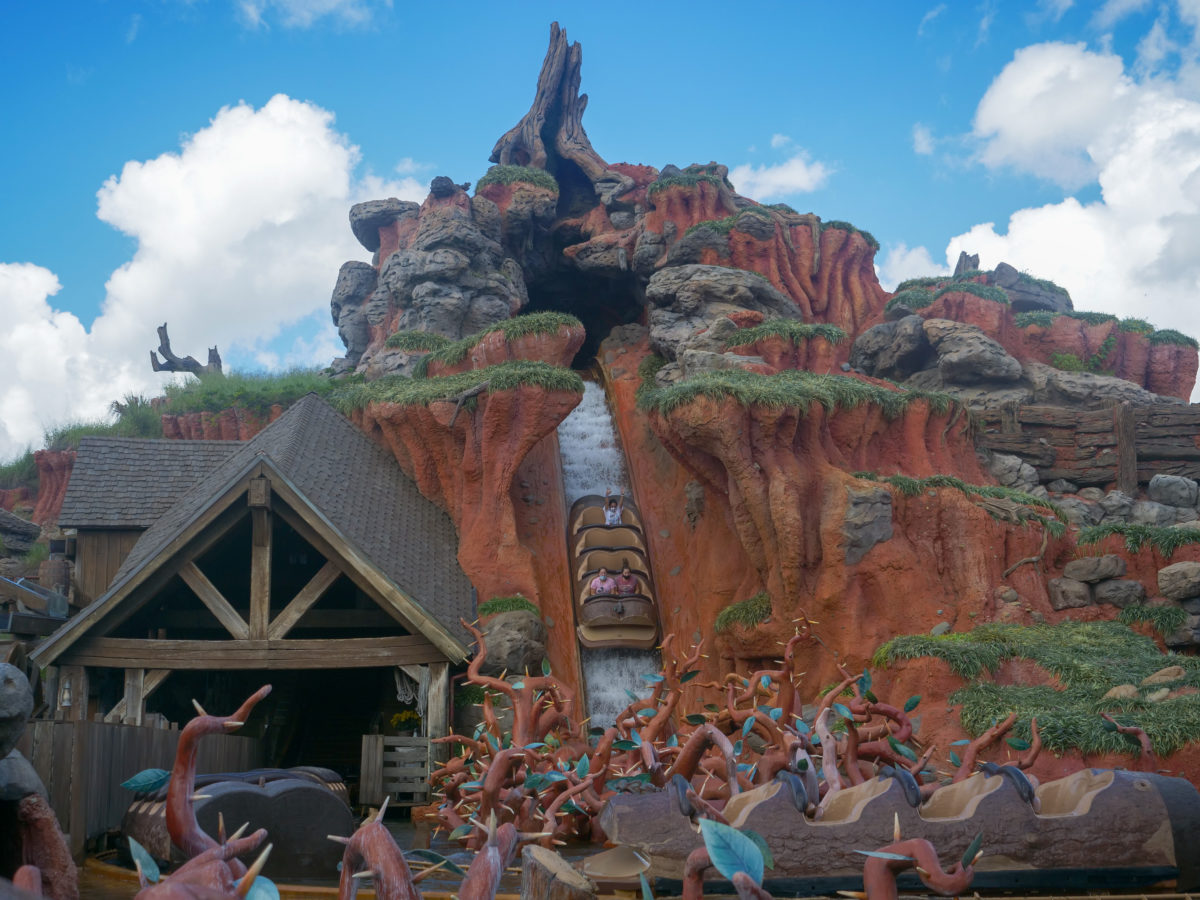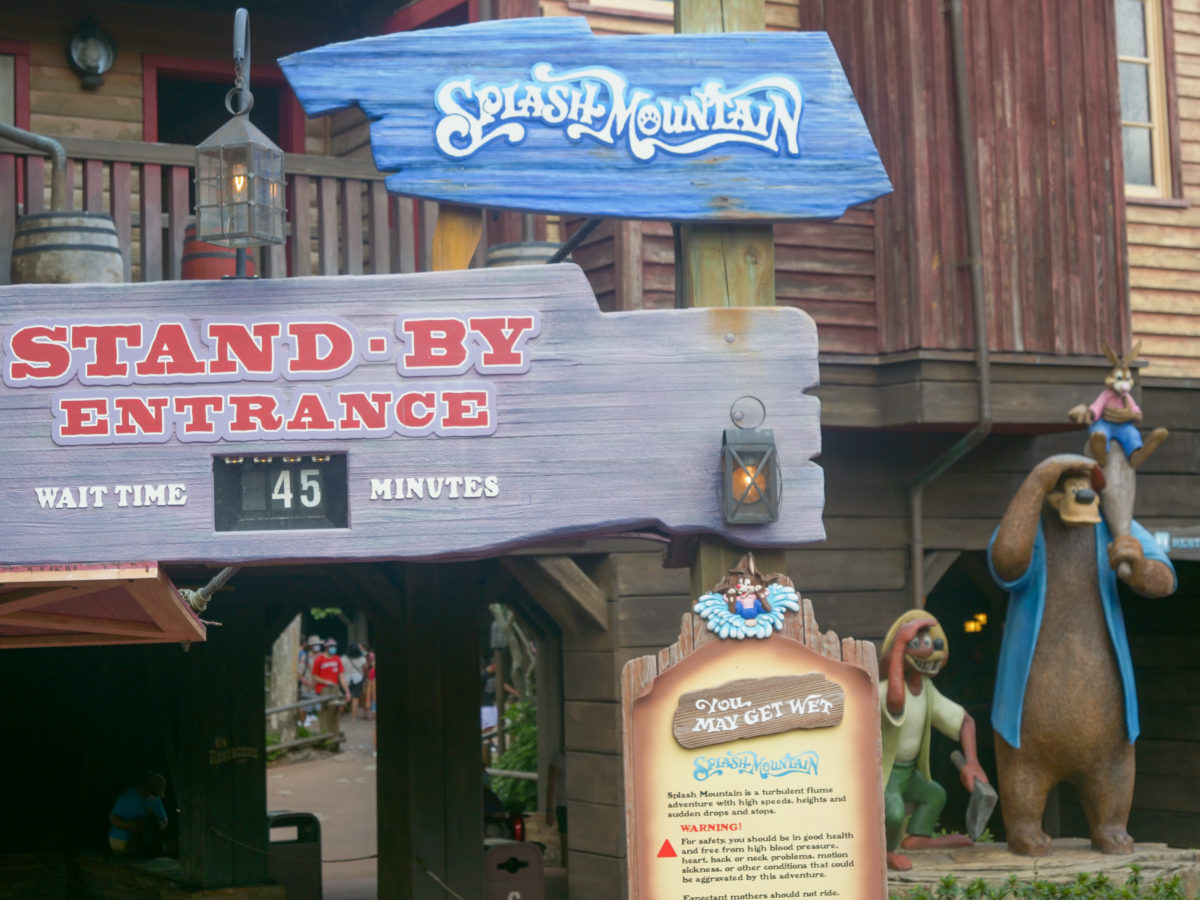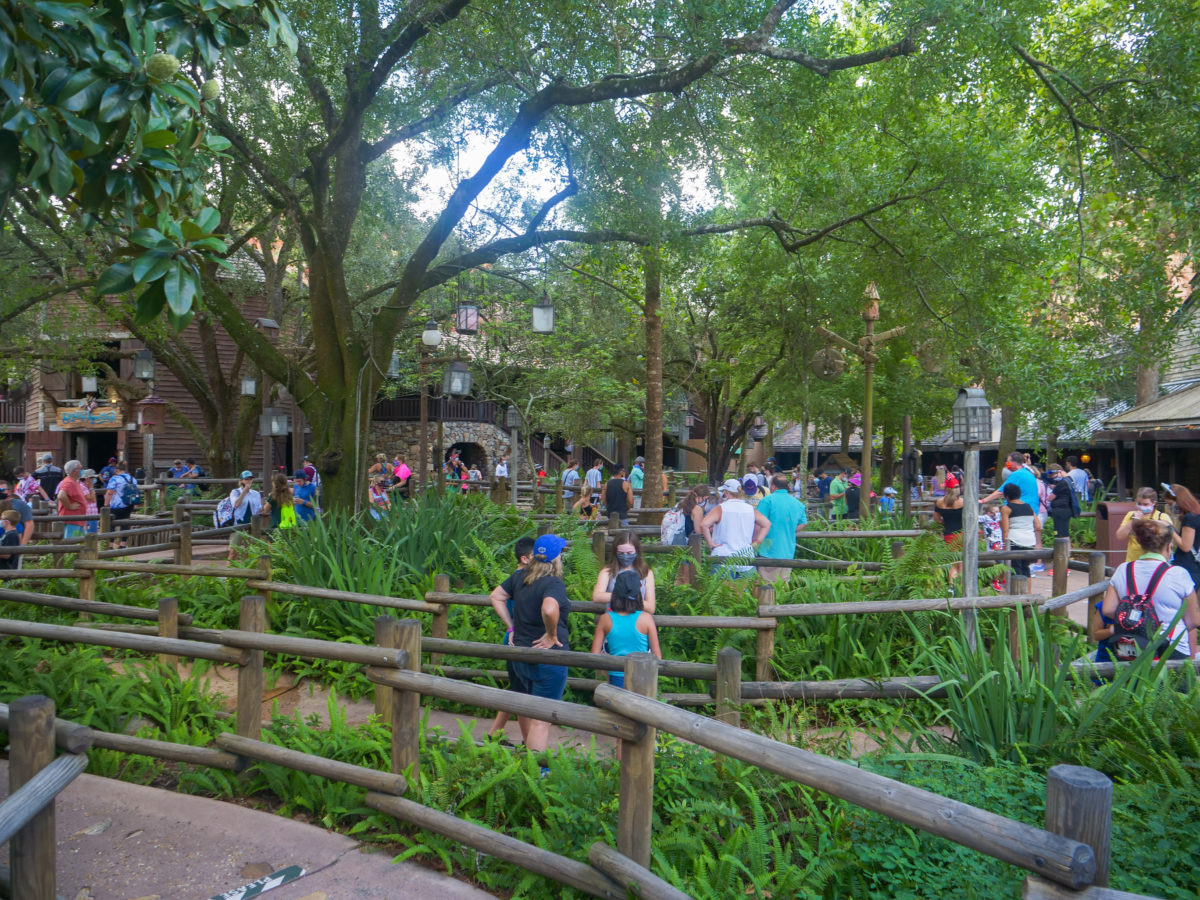 Later in the morning, Splash Mountain had a 45 minute wait and a line to match.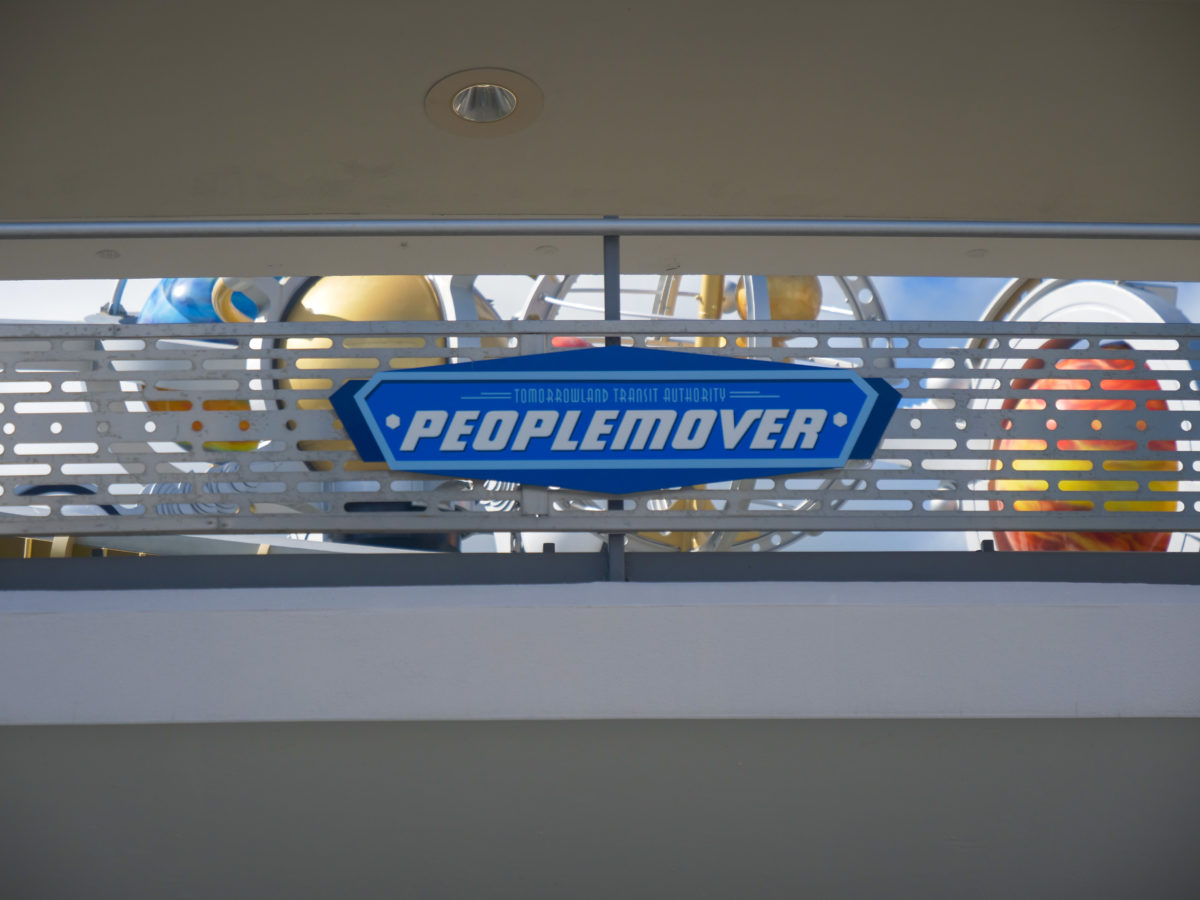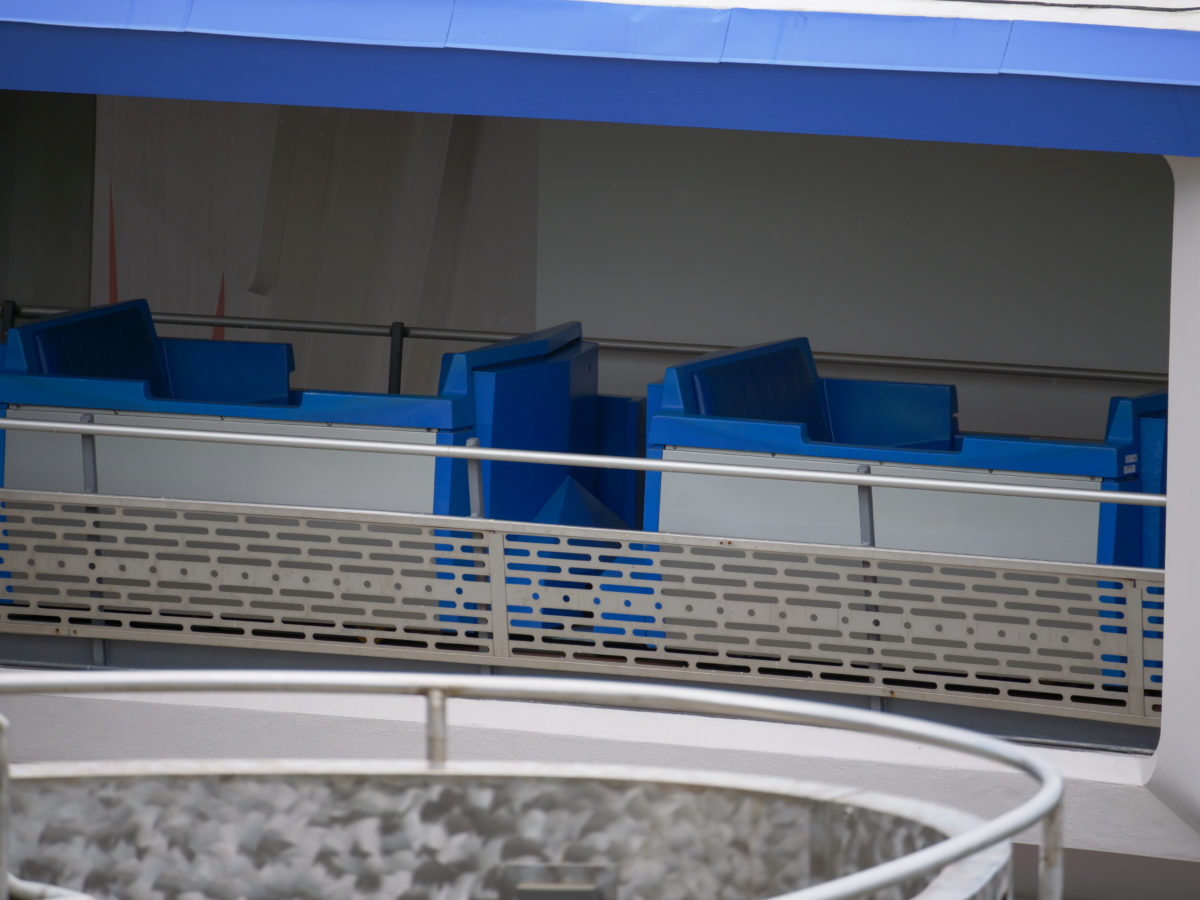 One attraction which hasn't been open for quite some time is the Tomorrowland Transit Authority PeopleMover. The reasons for the prolonged downtime are a mystery, but the disappointment of this ride being down is quite apparent.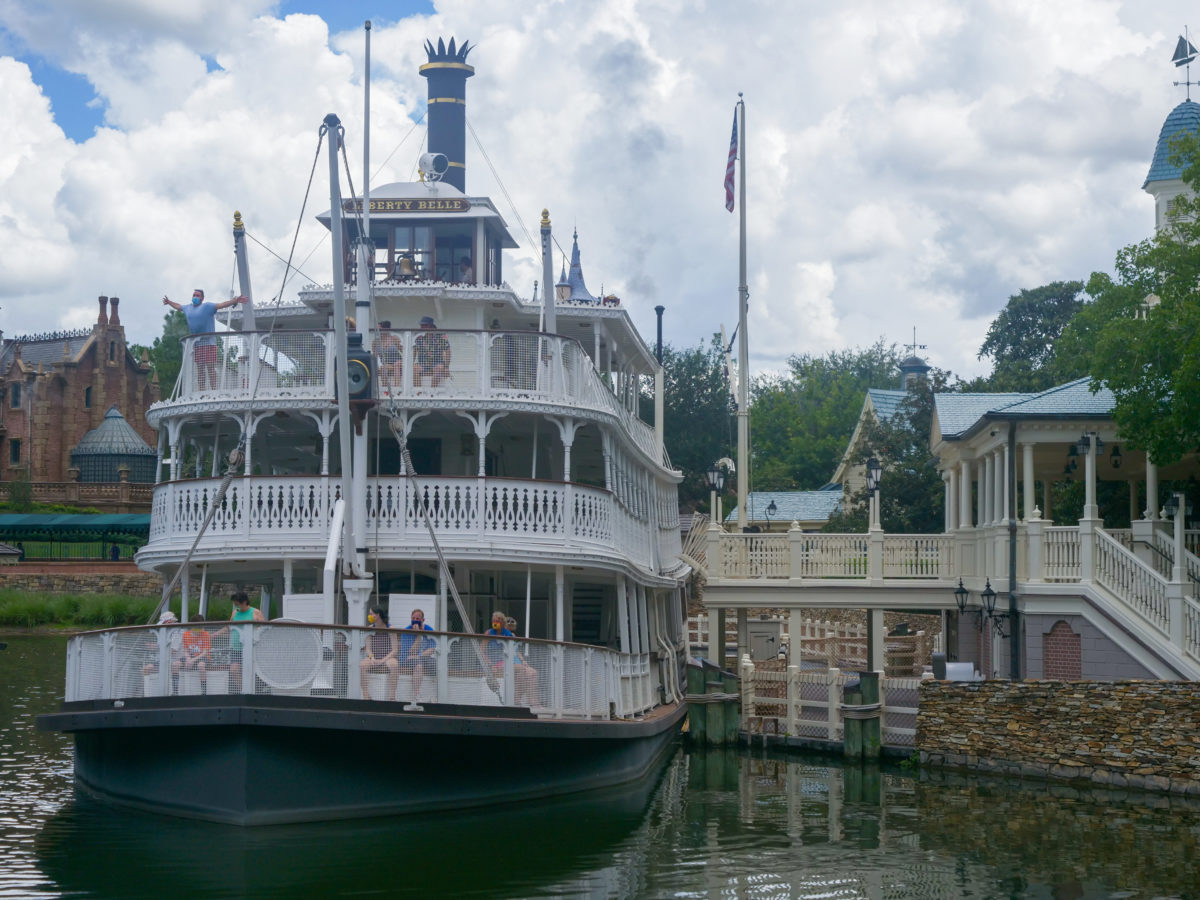 However, if a leisurely ride around a particular land is what you're after, the Liberty Belle riverboat is open for business.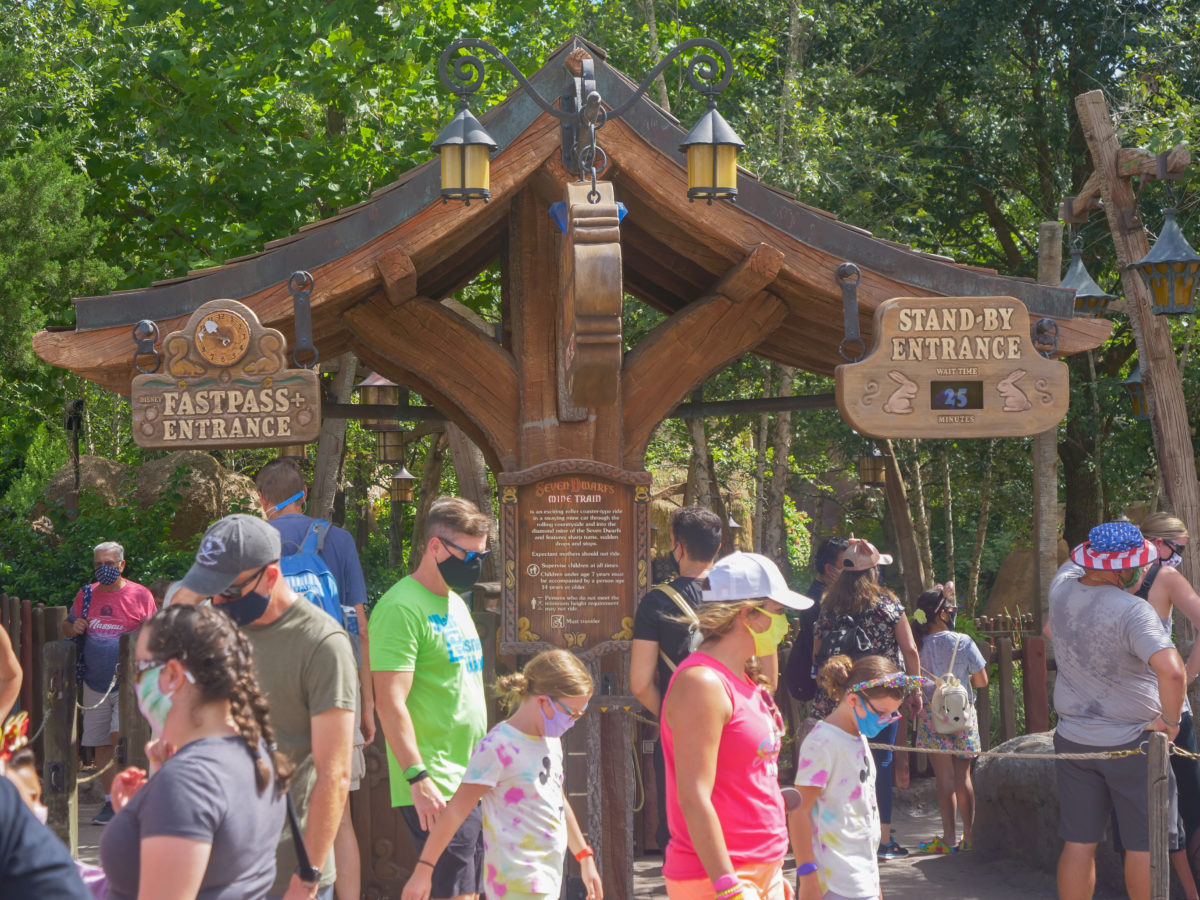 A decidedly less leisurely ride, Seven Dwarfs Mine Train had a relatively low wait of only 25 minutes in the early afternoon.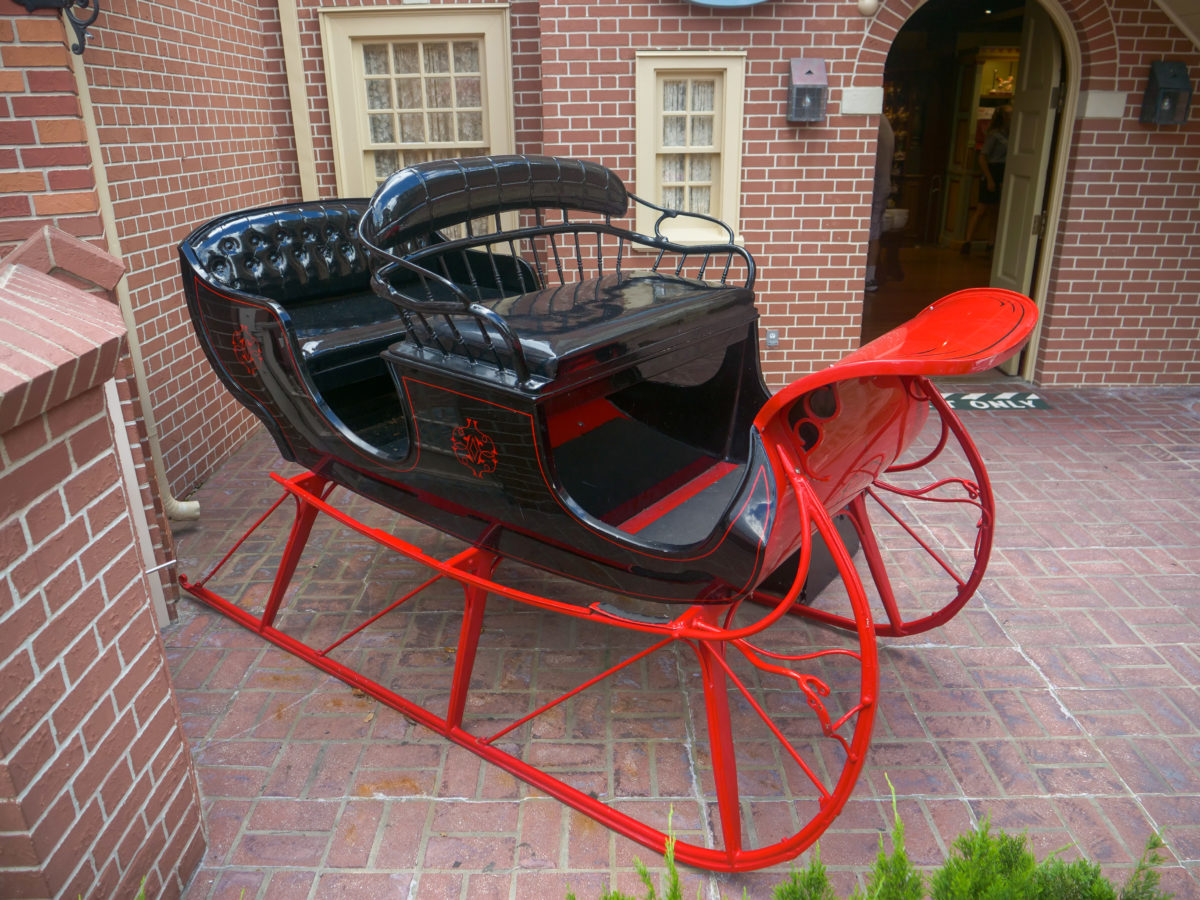 We're not quite sure if the sleigh outside of Ye Olde Christmas Shoppe counts as a high-speed thrill ride or just a photo op.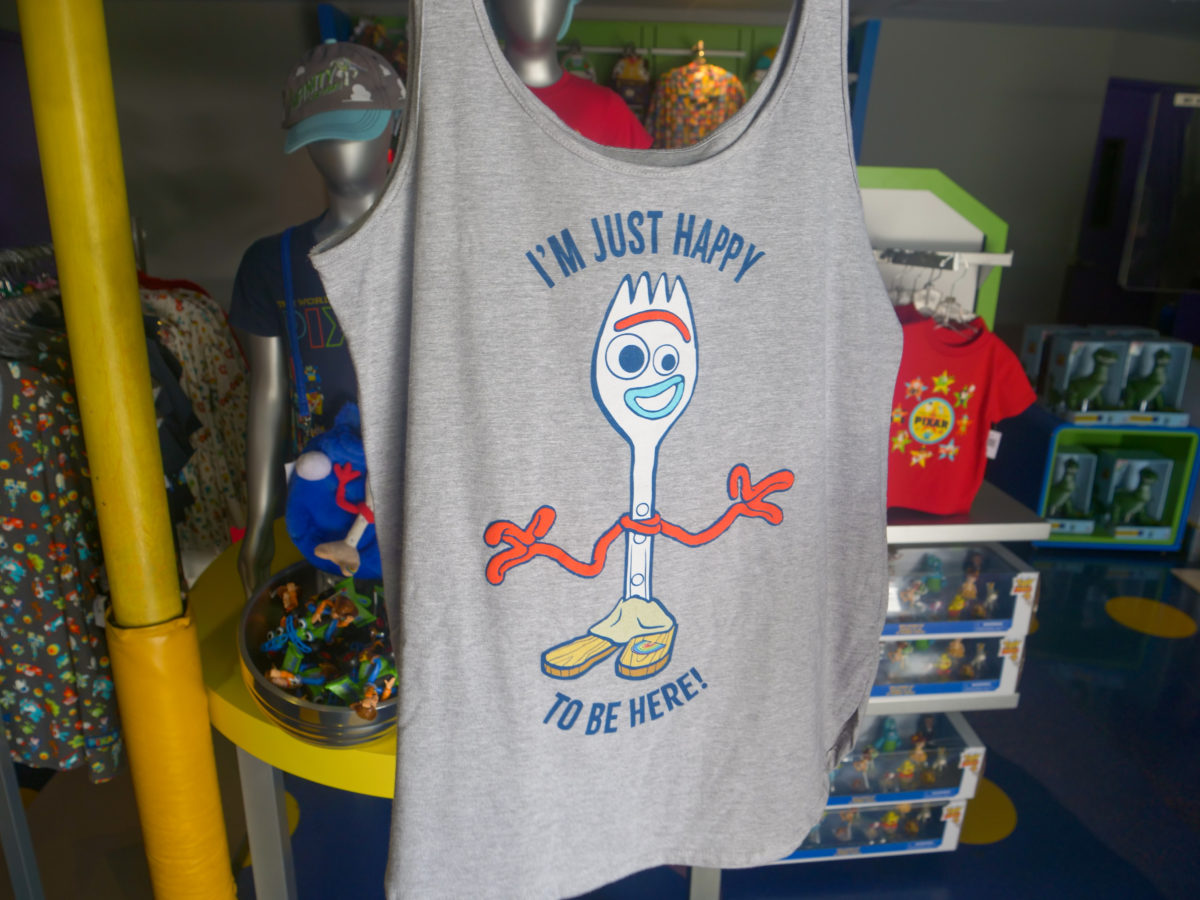 If Forky is more your style, this tank top is happy to be here at the Buzz Lightyear's Space Ranger Spin exit shop for $29.99.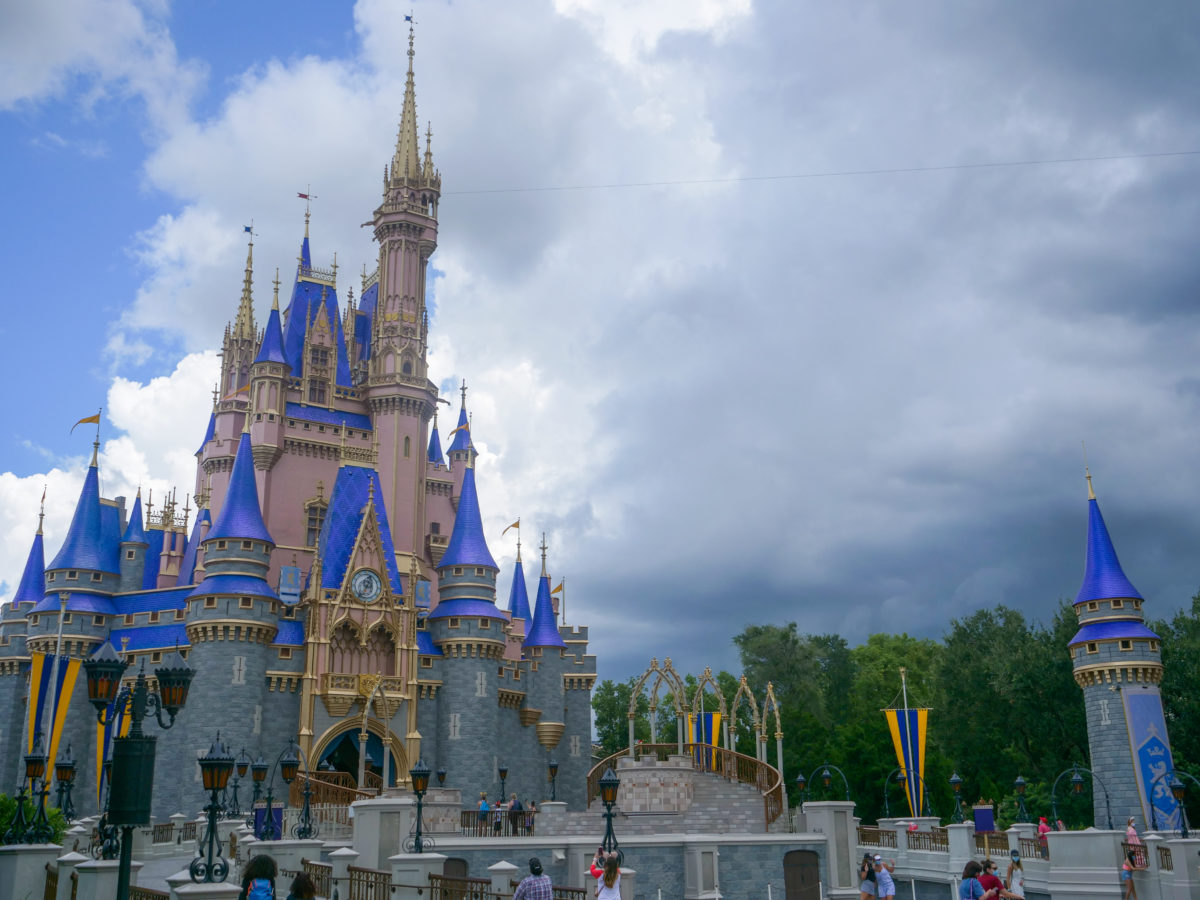 Later in the afternoon, the trademark Florida storms started to move in.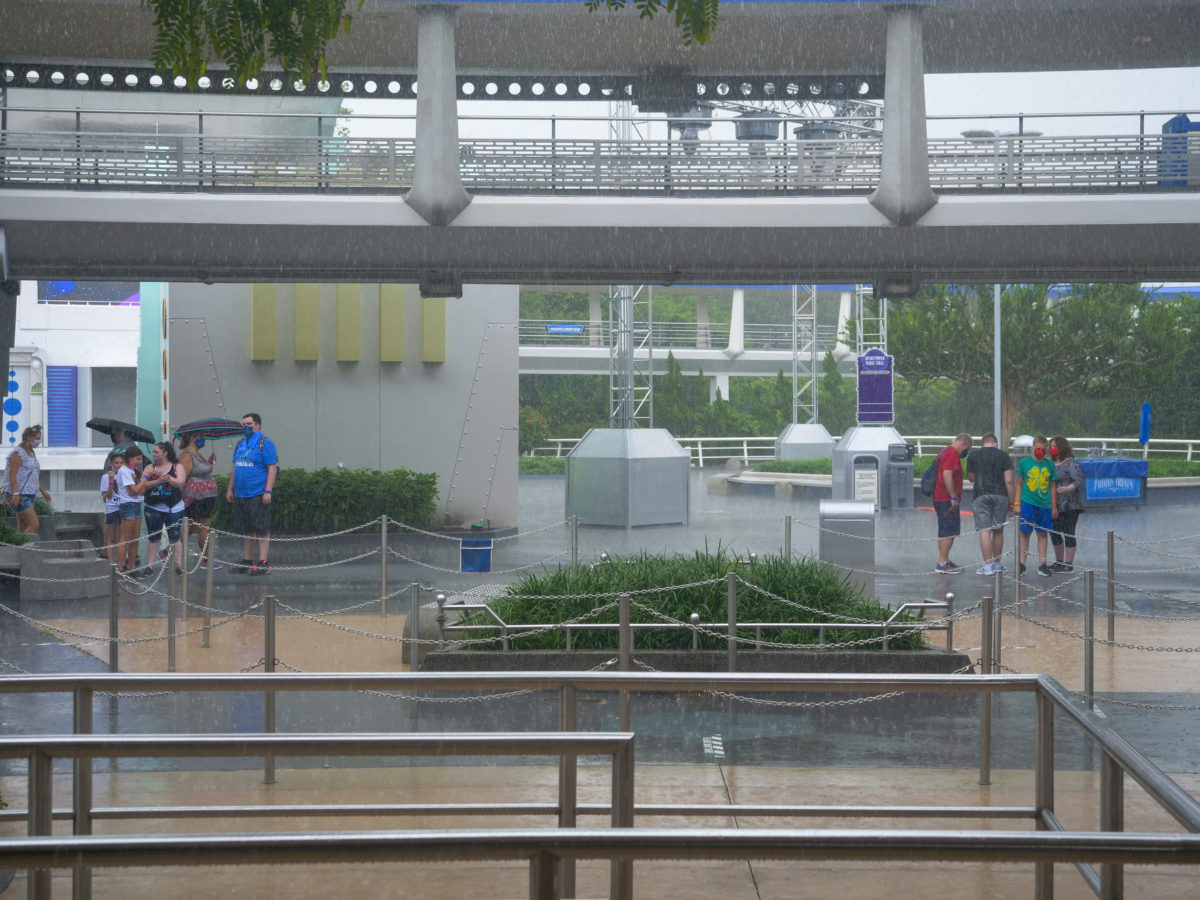 We happened to be in Tomorrowland when the skies opened up, and guests utilized the PeopleMover track as a rain cover.
One item in Tomorrowland that is sans water is this globe – the usual water feature has been disabled for health & safety purposes.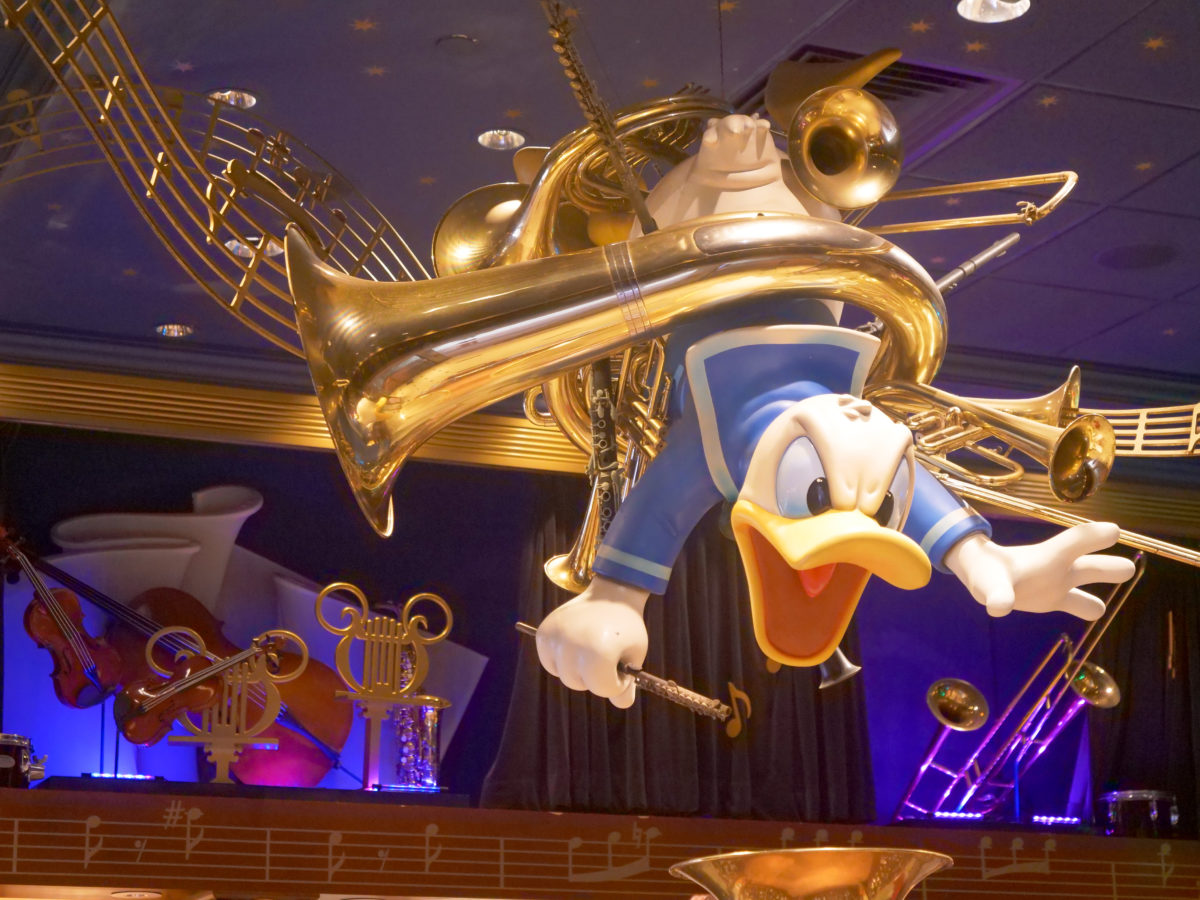 Moving on to characters, Donald, as he tends to be, was suspended from the ceiling of the Fantasy Faire shop, not far from Mickey's PhilharMagic.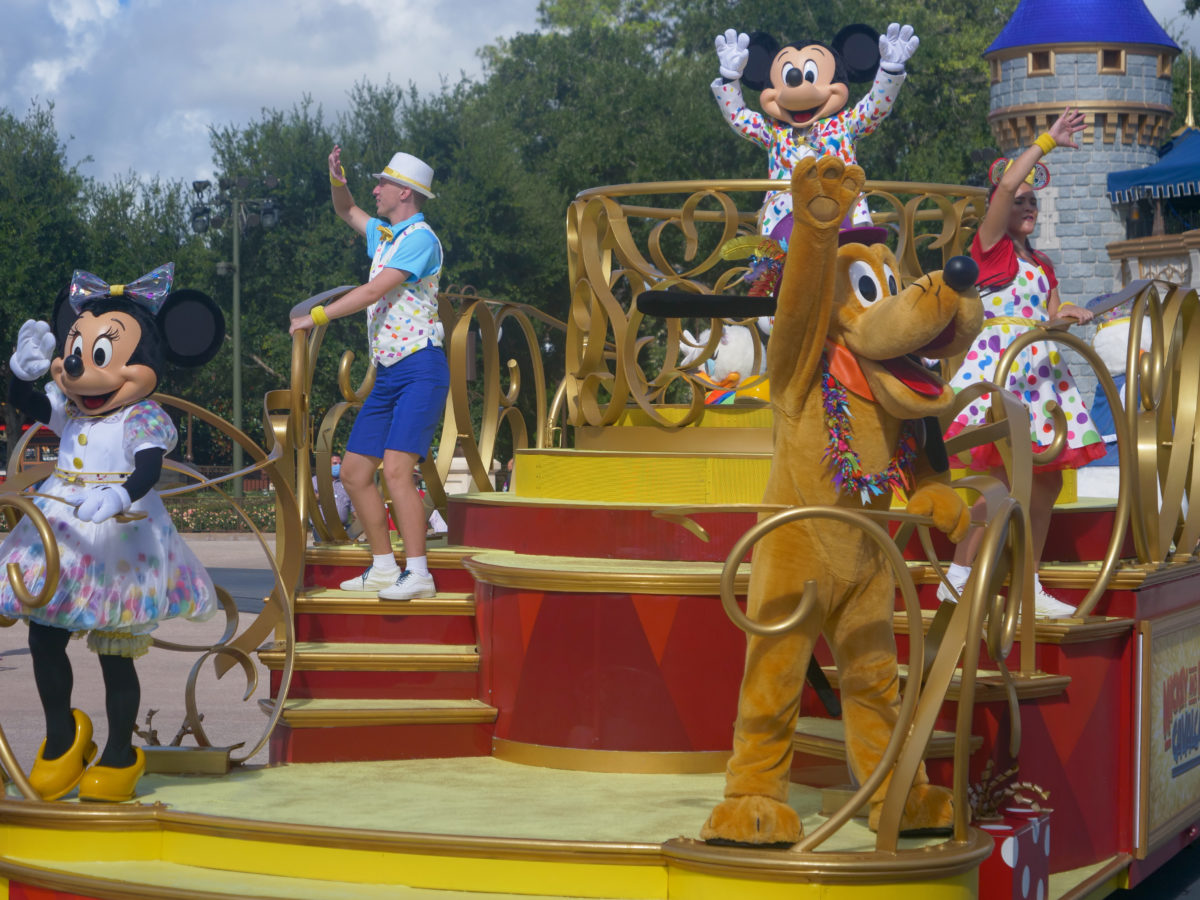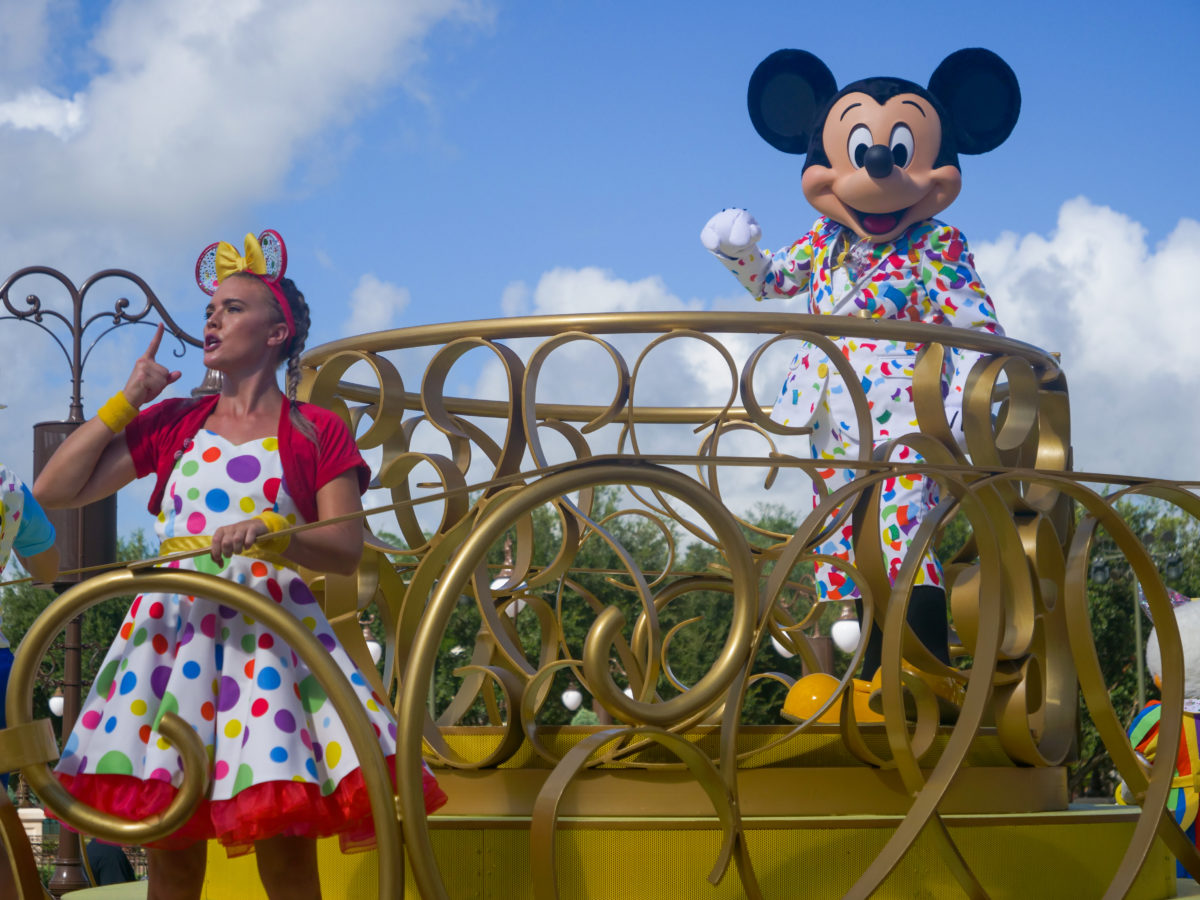 Mickey himself was present in the Mickey & Friends Character Cavalcade, which travels from Frontierland, through Liberty Square, and down Main Street.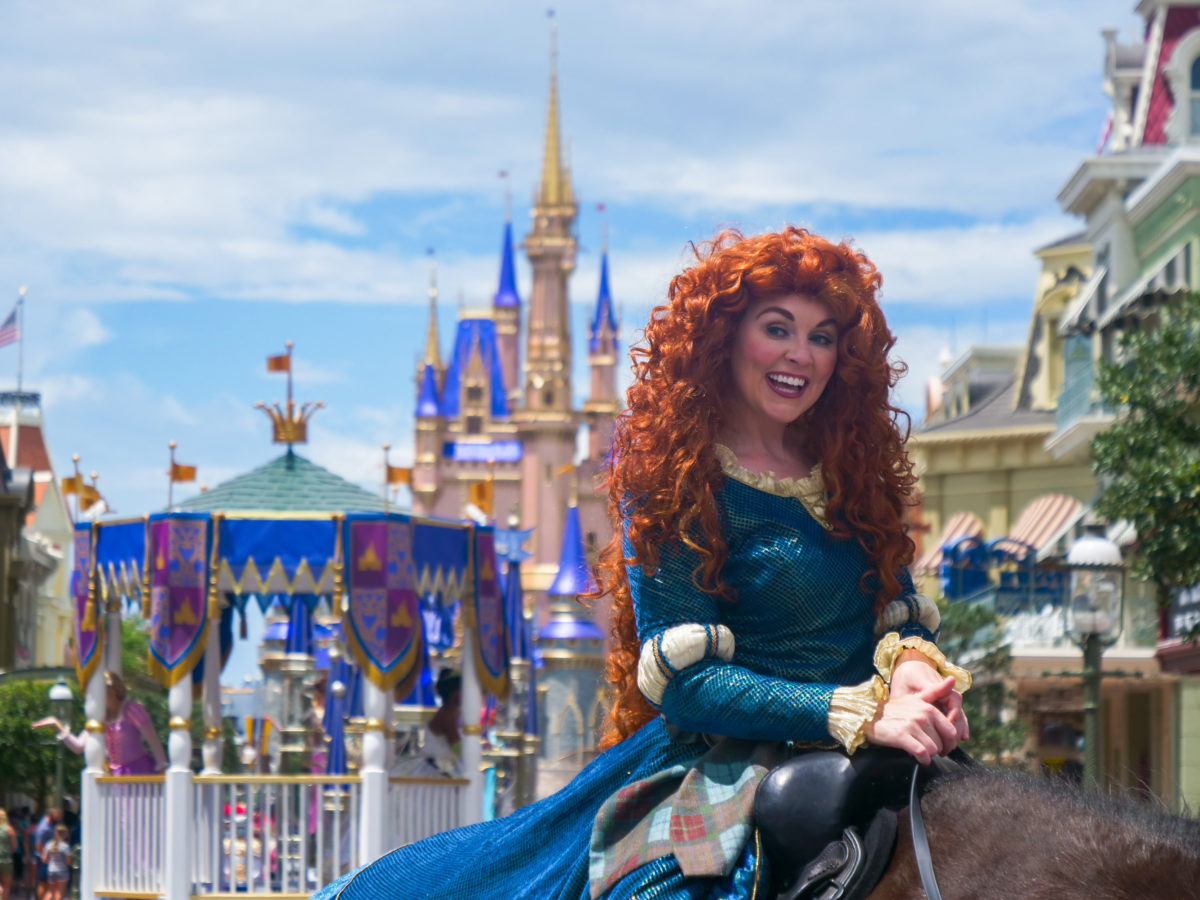 Similarly, we were able to see Merida, Ariel, and a host of other princesses as part of The Royal Princess Processional.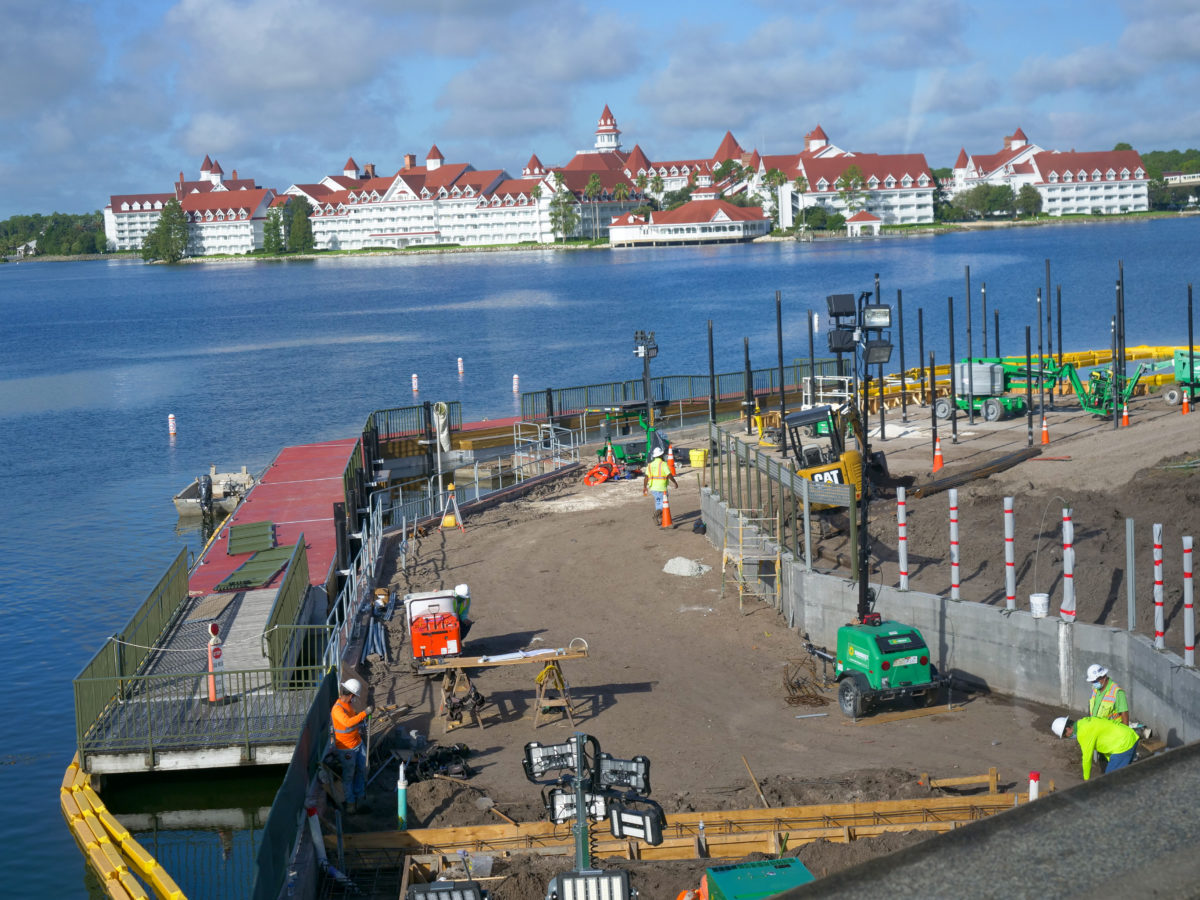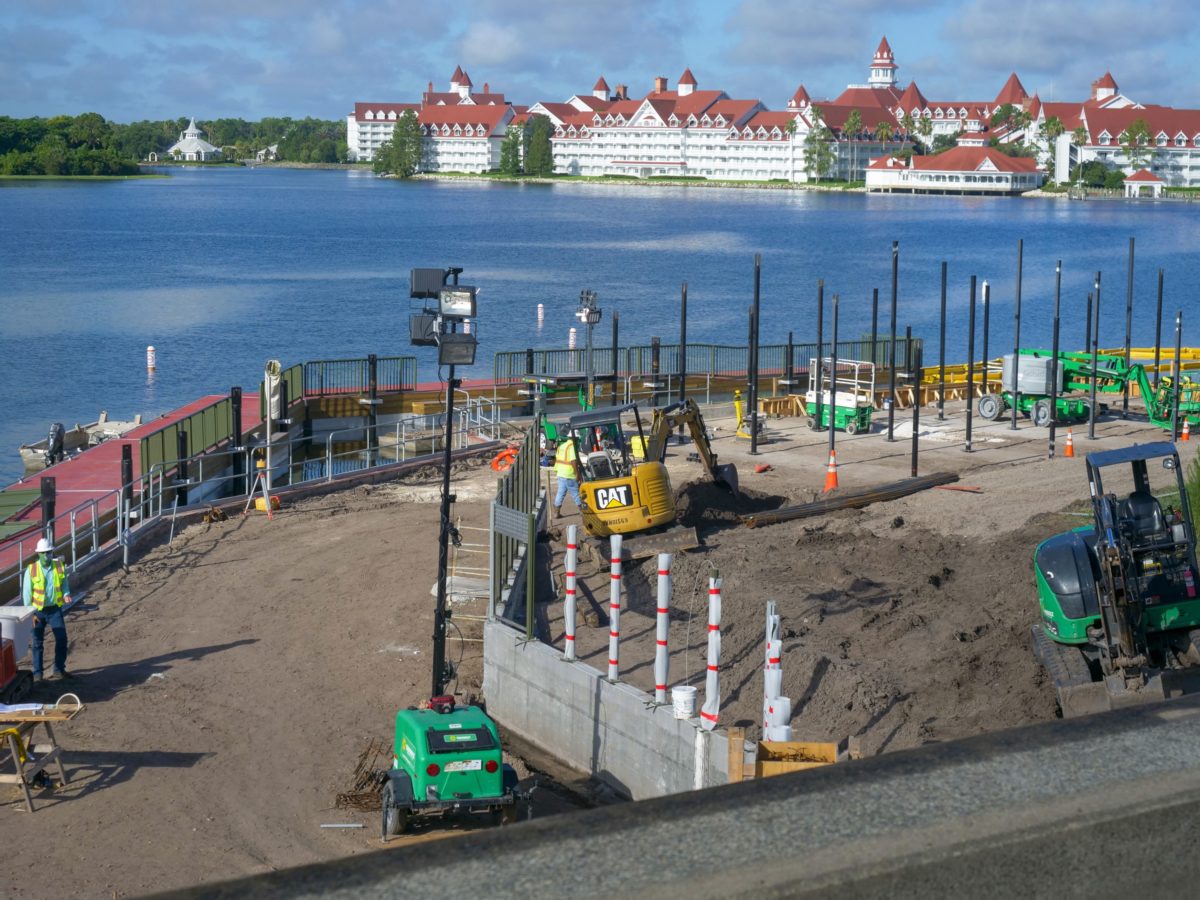 Rounding out our day at the front of the park, work is rapidly progressing on the walkway from Disney's Grand Floridian Resort to the Magic Kingdom. With most of the rotating bridge having been completed, this landing at the entrance of the park is the final remaining piece of the puzzle.
Thanks for joining us on our tour around the Magic Kingdom today. For more great photos from Disney parks around the globe, check out WDWNT's Instagram page – and be sure to follow us!