Summer is here! It's time to take a dip in the pool or lounge on a beach chair. We found some "Summer Fun" clothing and accessories today at Discovery Trading Company in Disney's Animal Kingdom that will make you the talk of the pool.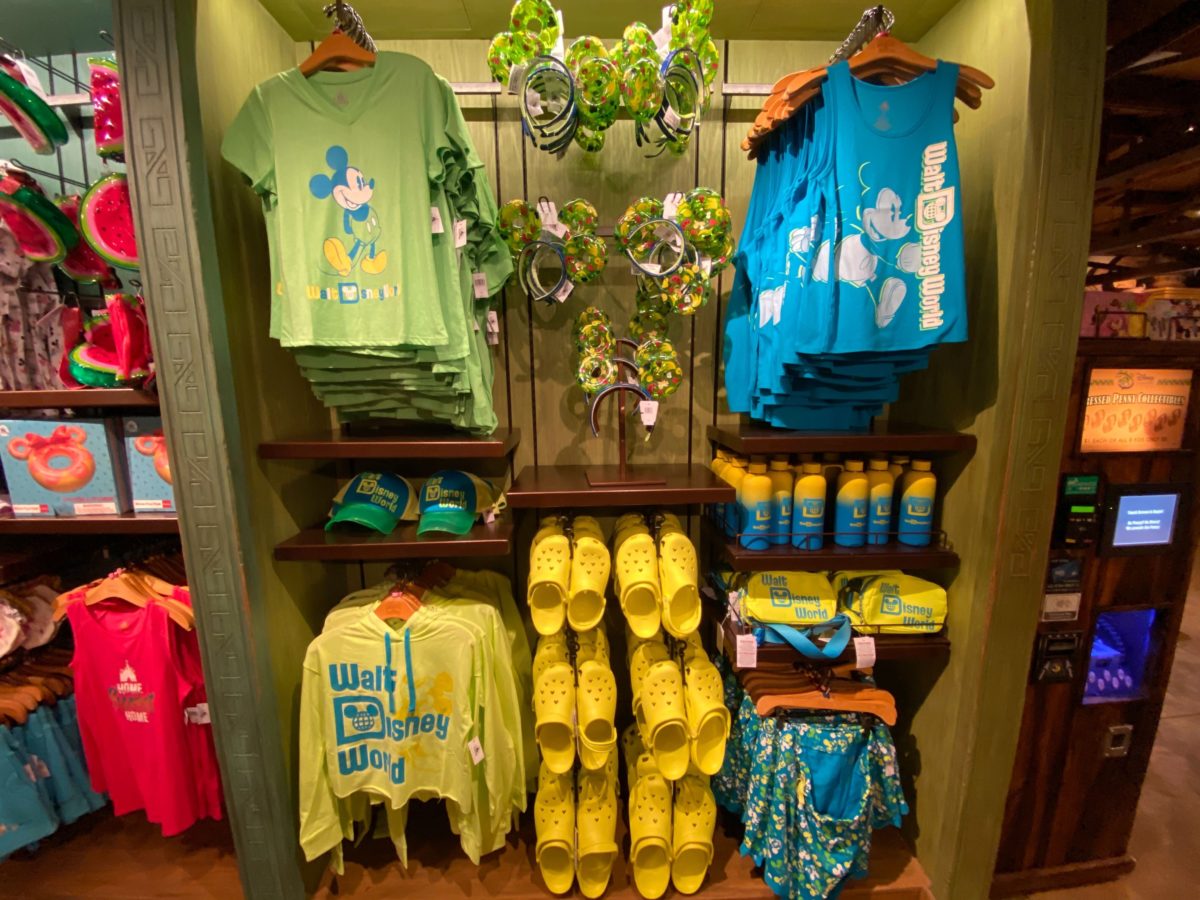 Cropped Adult Hoodie – $44.99
When those hot summer days become chilly summer nights, be sure to grab this cropped hoodie to throw over your tank or swimsuit. The hoodie features the words Walt Disney World over a faded Mickey Mouse in the background.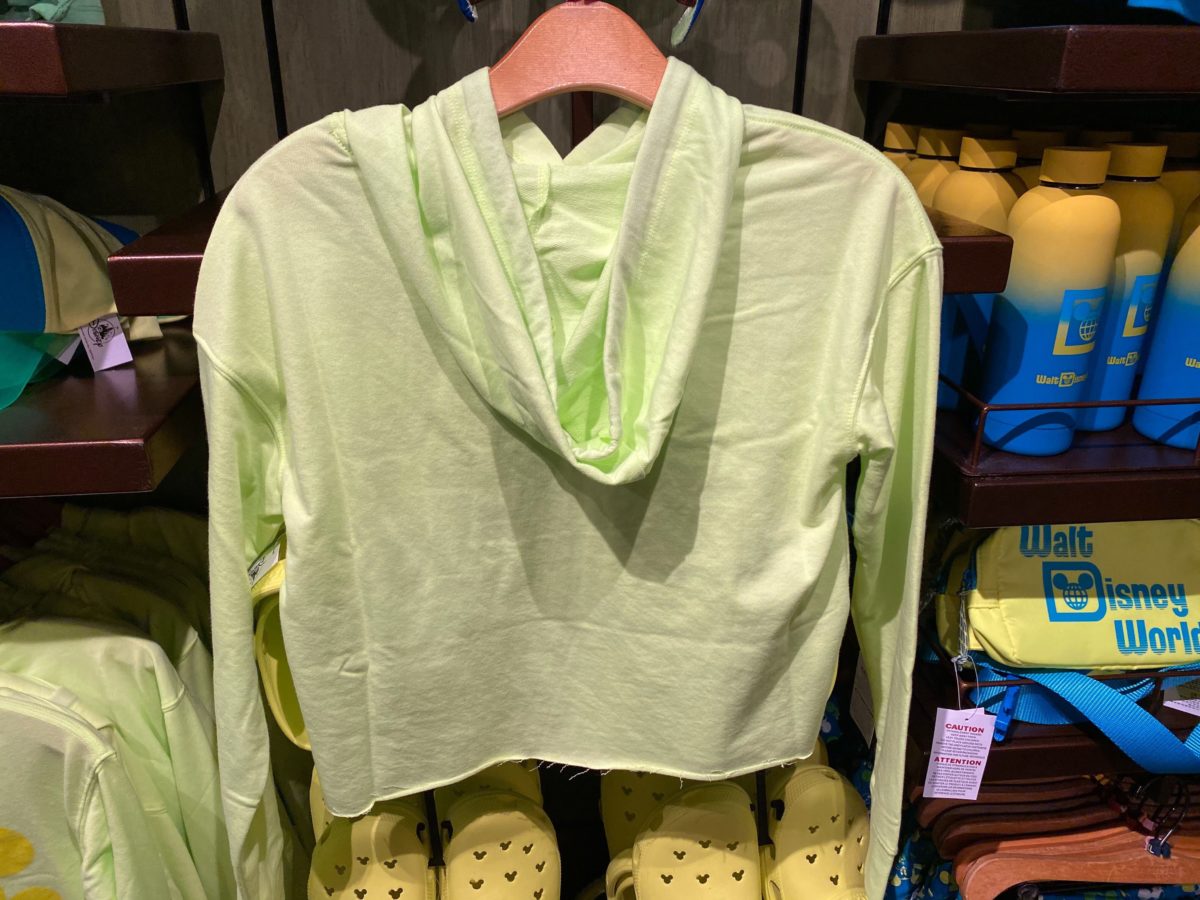 Blue Sand Castle Adult Shirt – $24.99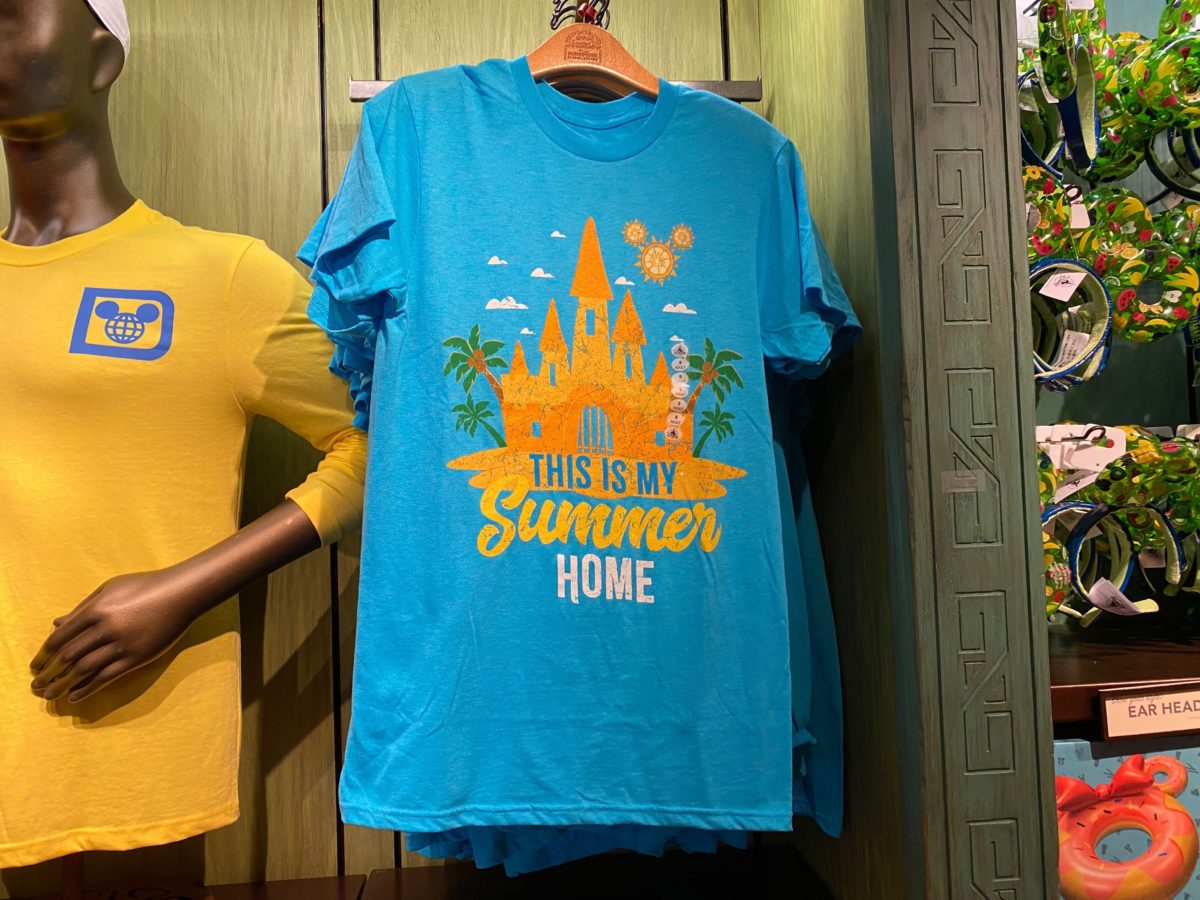 For those of you who like to spend their summers at Walt Disney World, this is the shirt for you. It depicts a sand castle version of Cinderella Castle, as if you're dreaming of Magic Kingdom at the beach. We especially love the cute Mickey shaped sun at the top.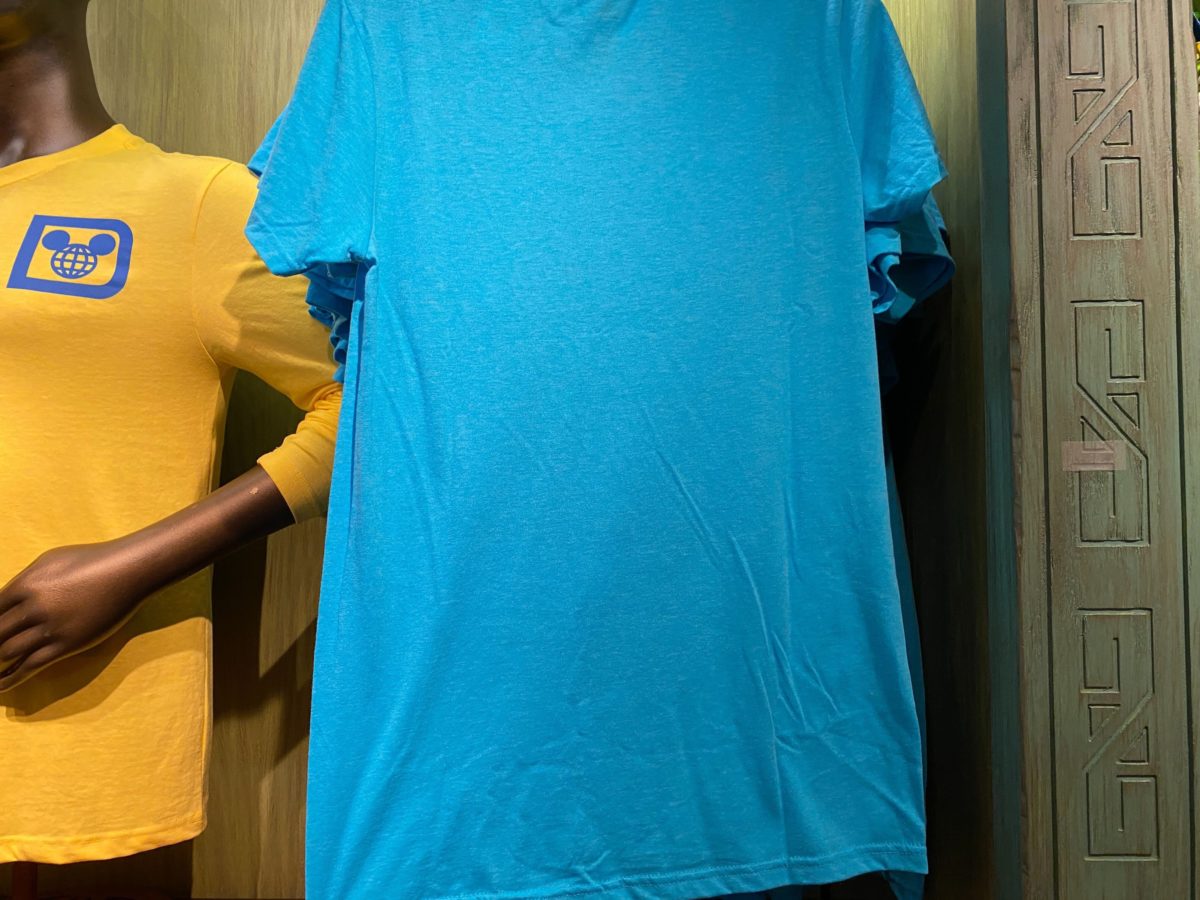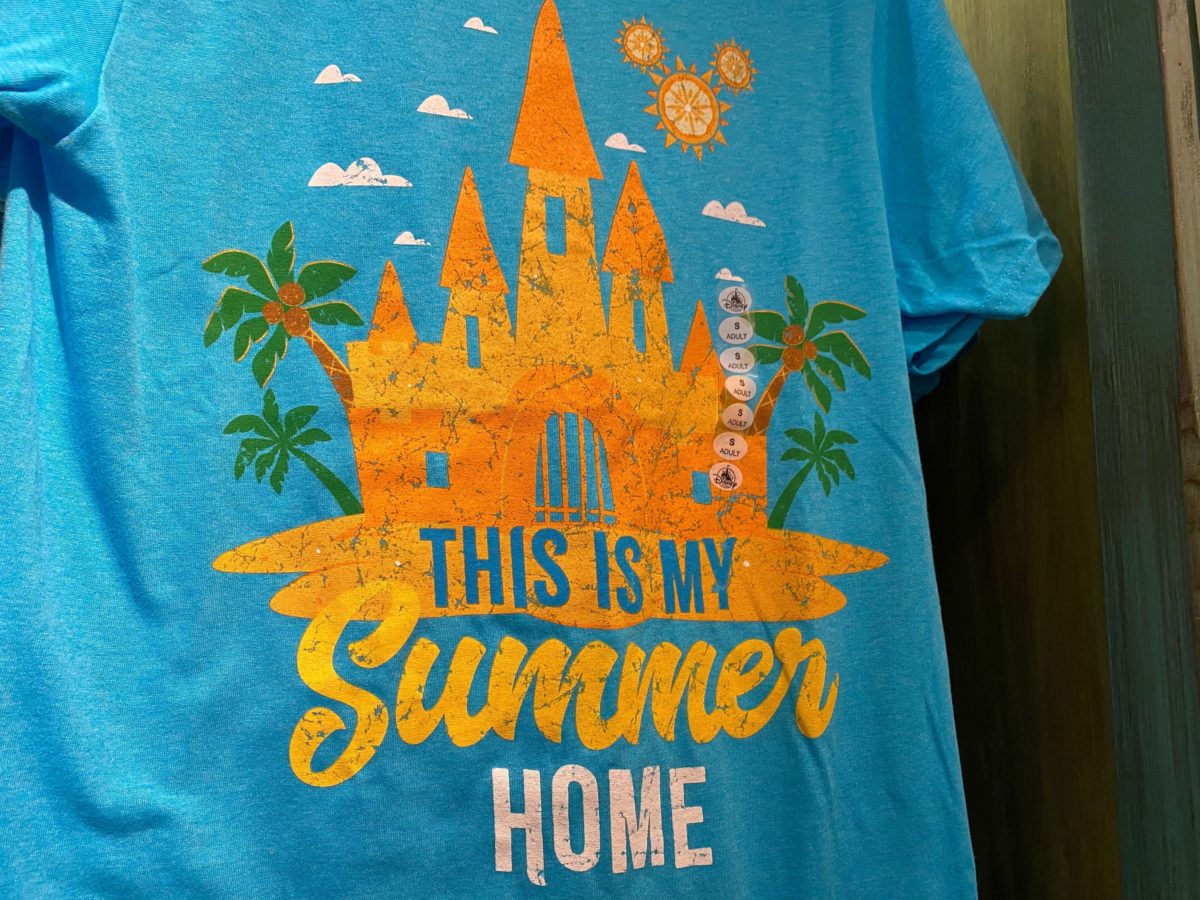 Green Adult Mickey Shirt – $29.99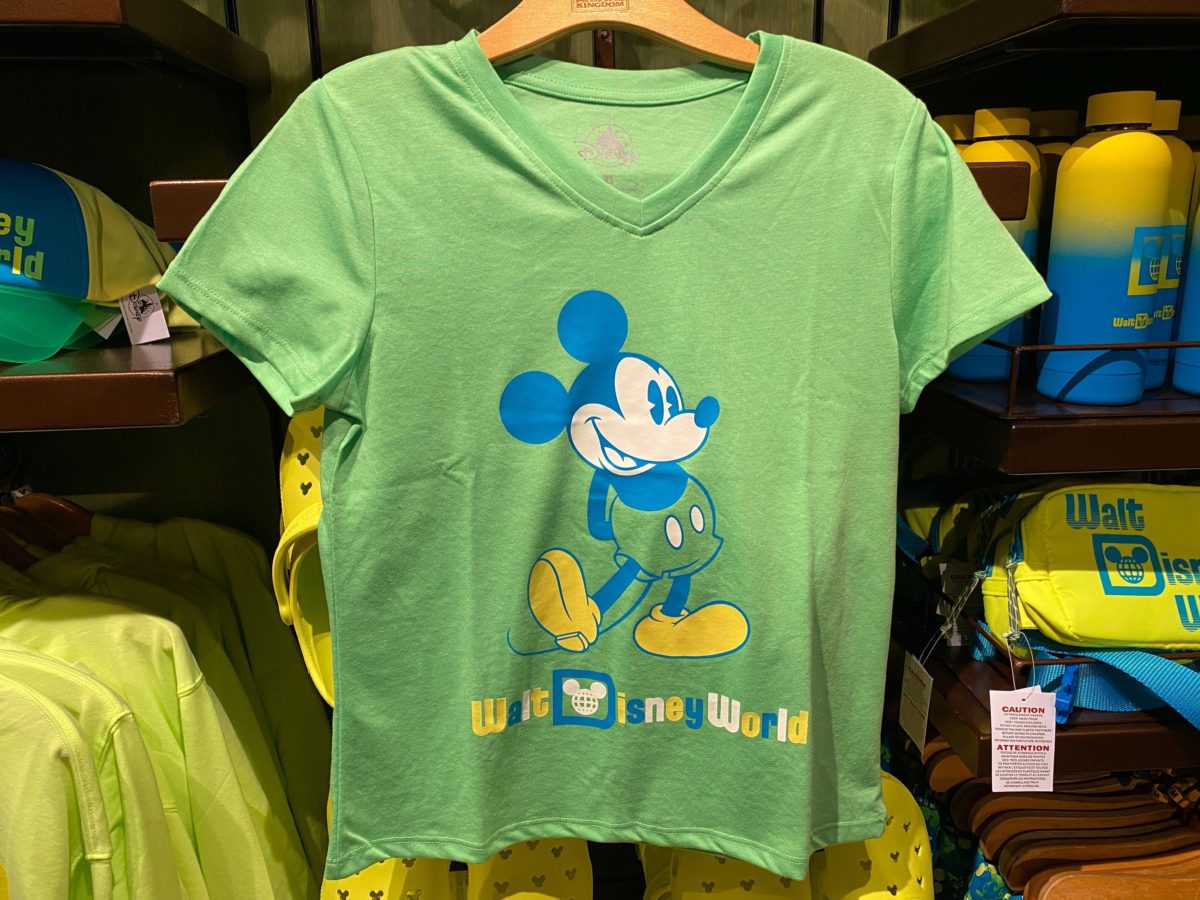 This v-neck green shirt has the Walt Disney World logo underneath our favorite mouse.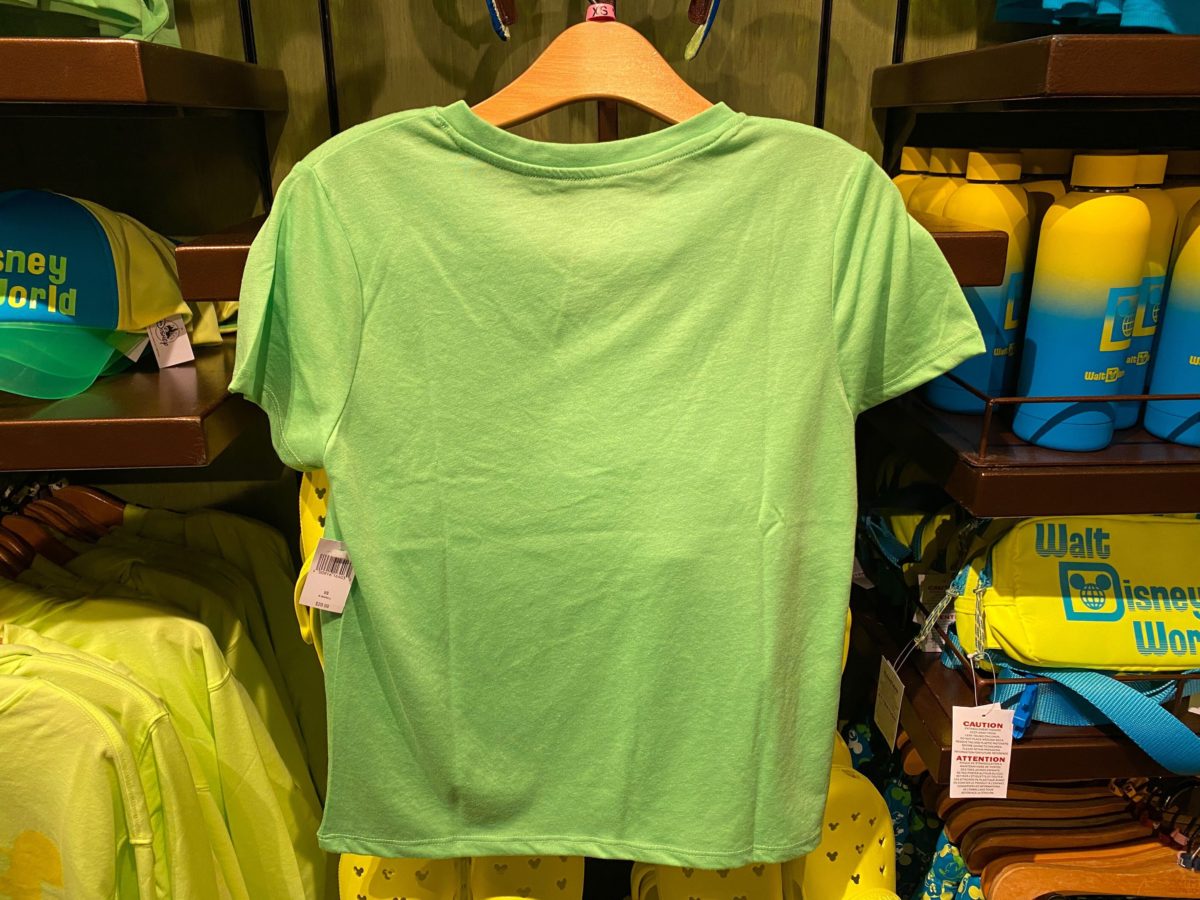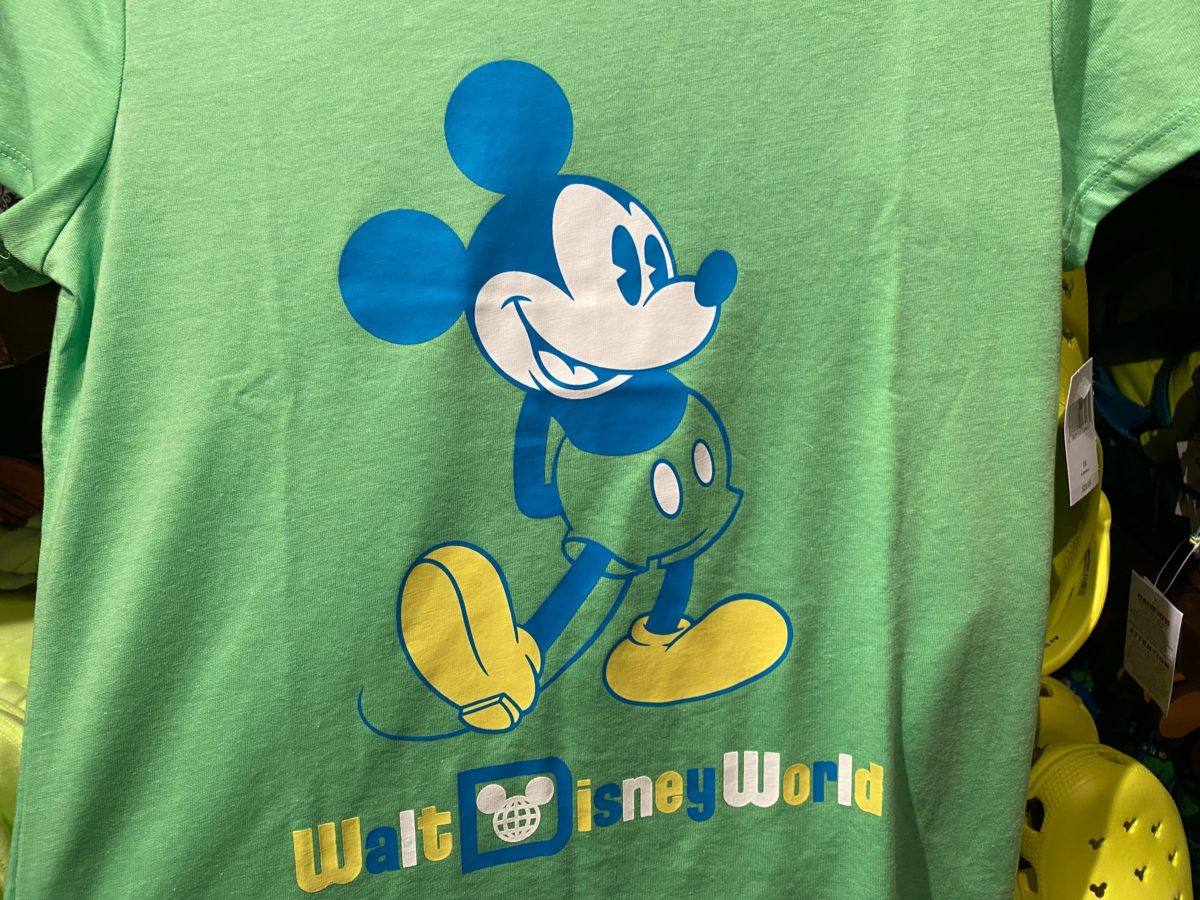 Mickey looks happy that it's summer time!
Blue Mickey Tank – $29.99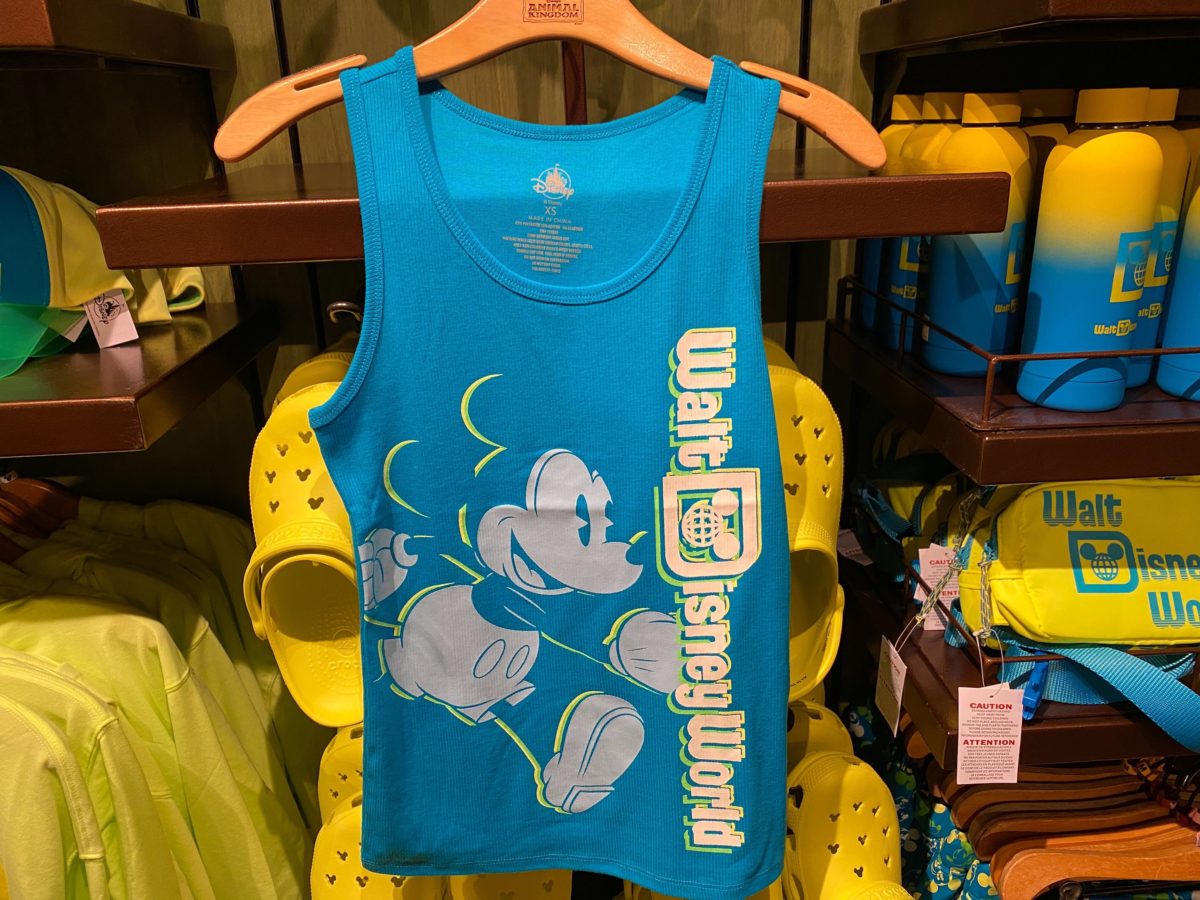 Whether you're running to stay fit or to get yourself a frozen treat, you'll do it in summer style with this tank. The side shows the Walt Disney World logo next to an image of Mickey Mouse as he dashes off, possibly for some ice cream.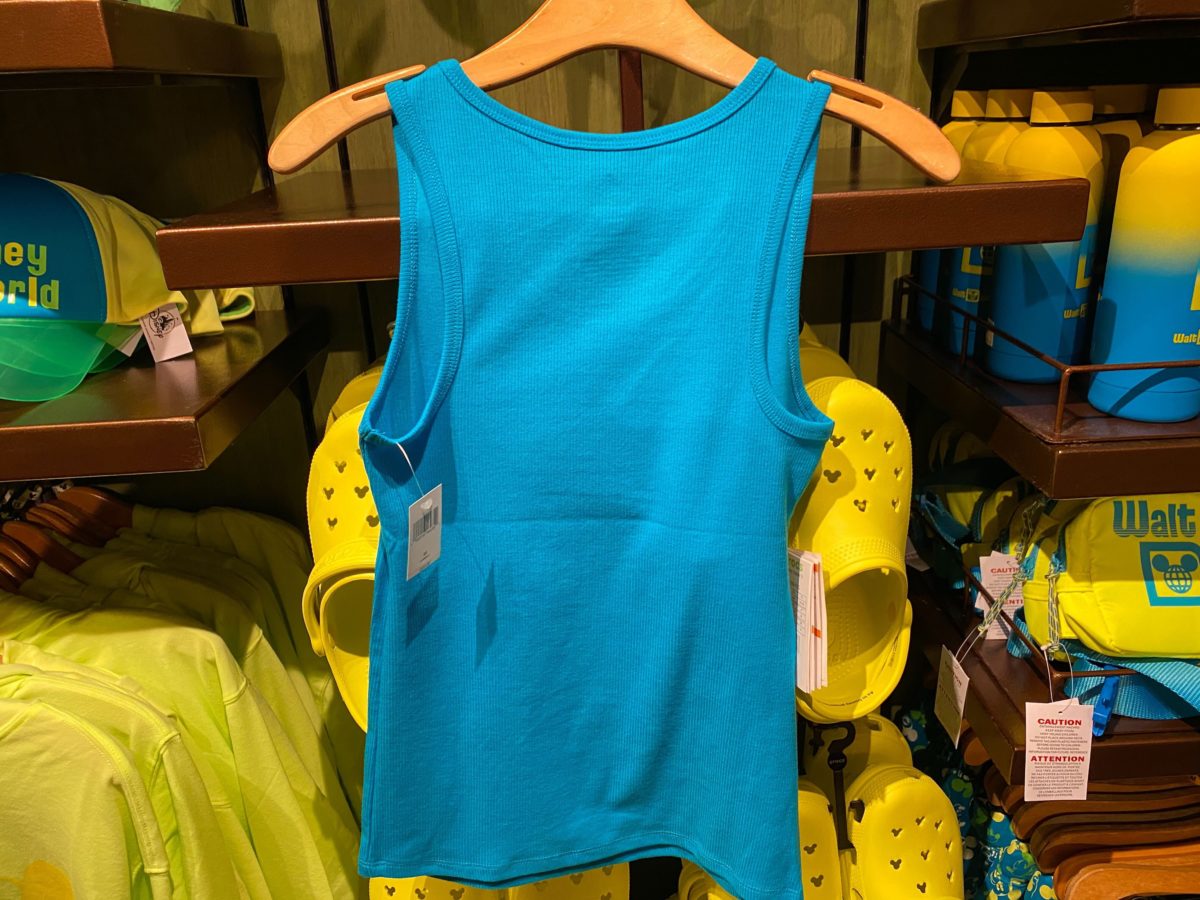 Pineapple Print Card Holder – $14.99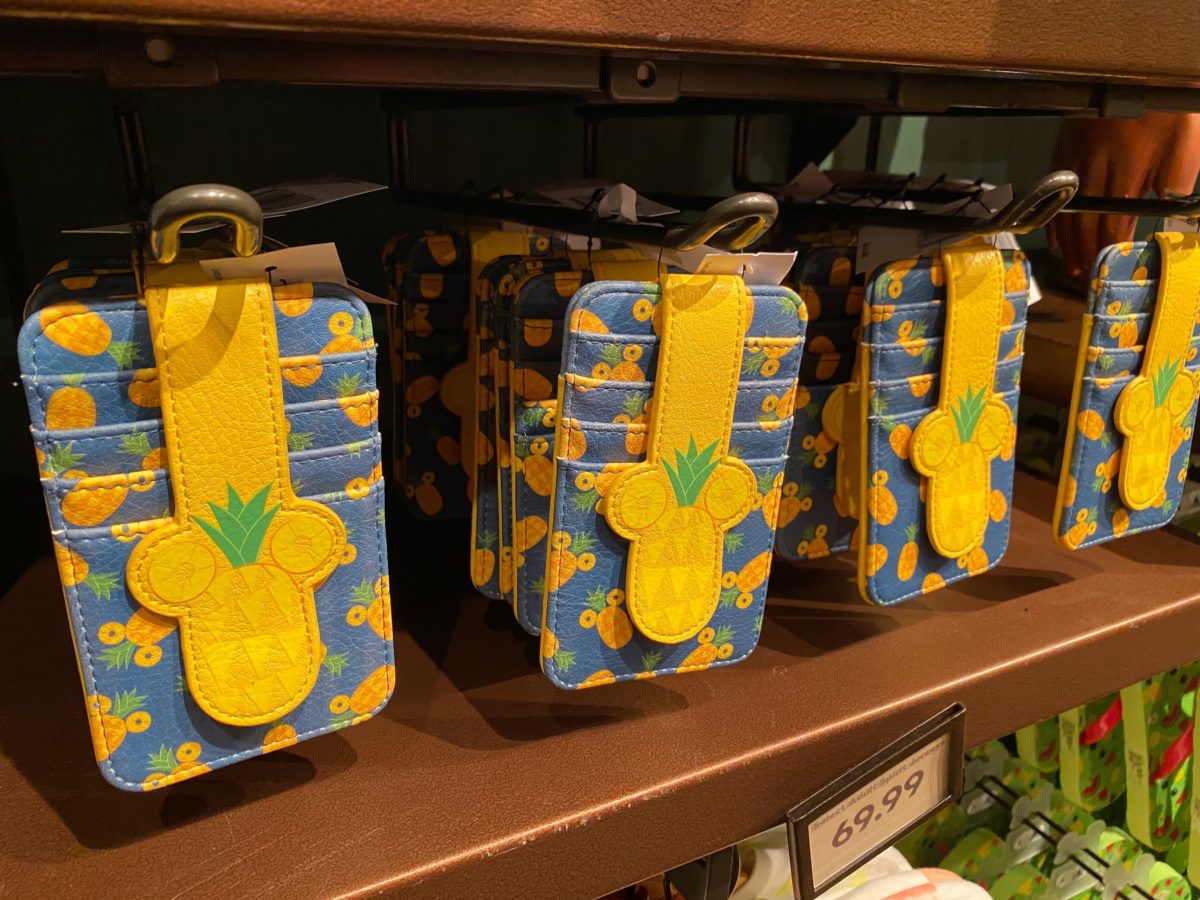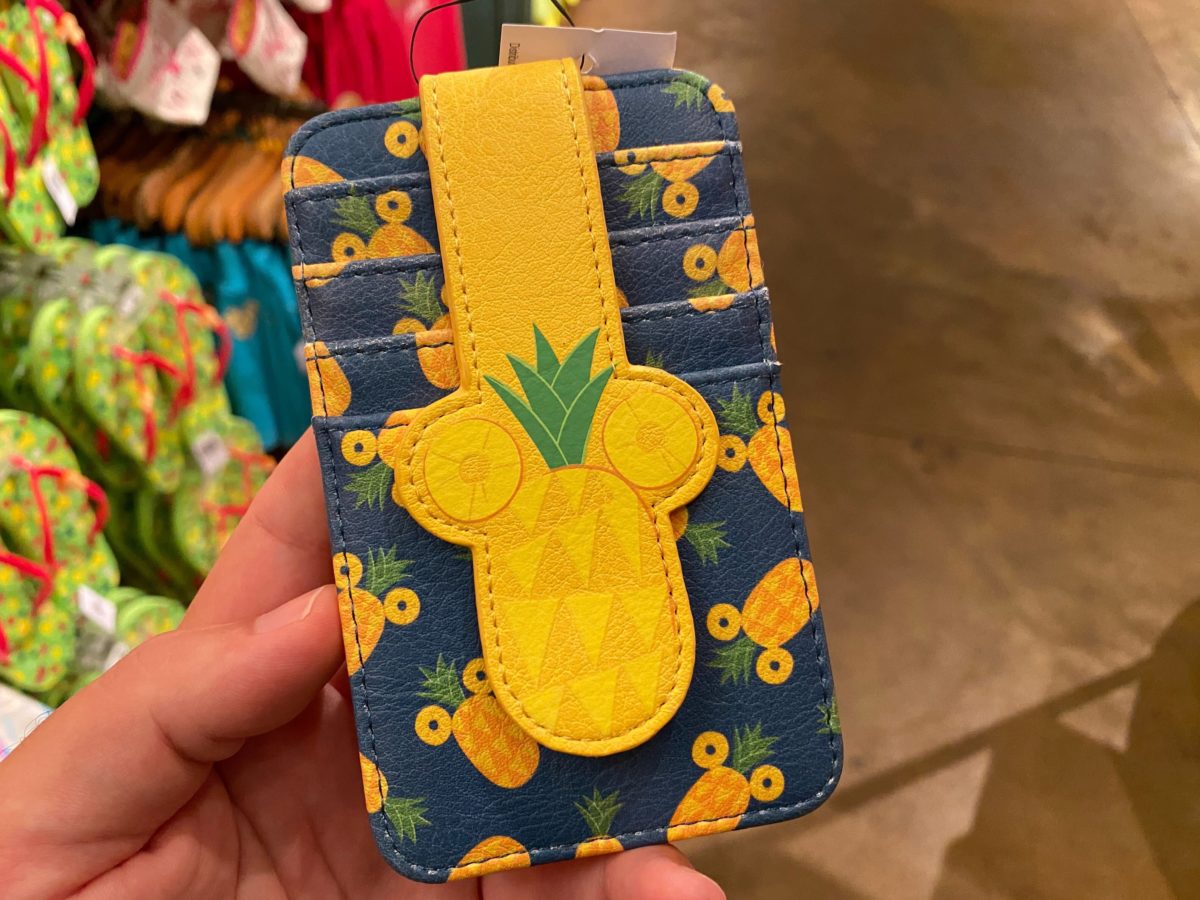 The adorable front closure has a tropical pineapple with slices atop to form a hidden Mickey. All over, this card holder is printed with the delicious citrus treats.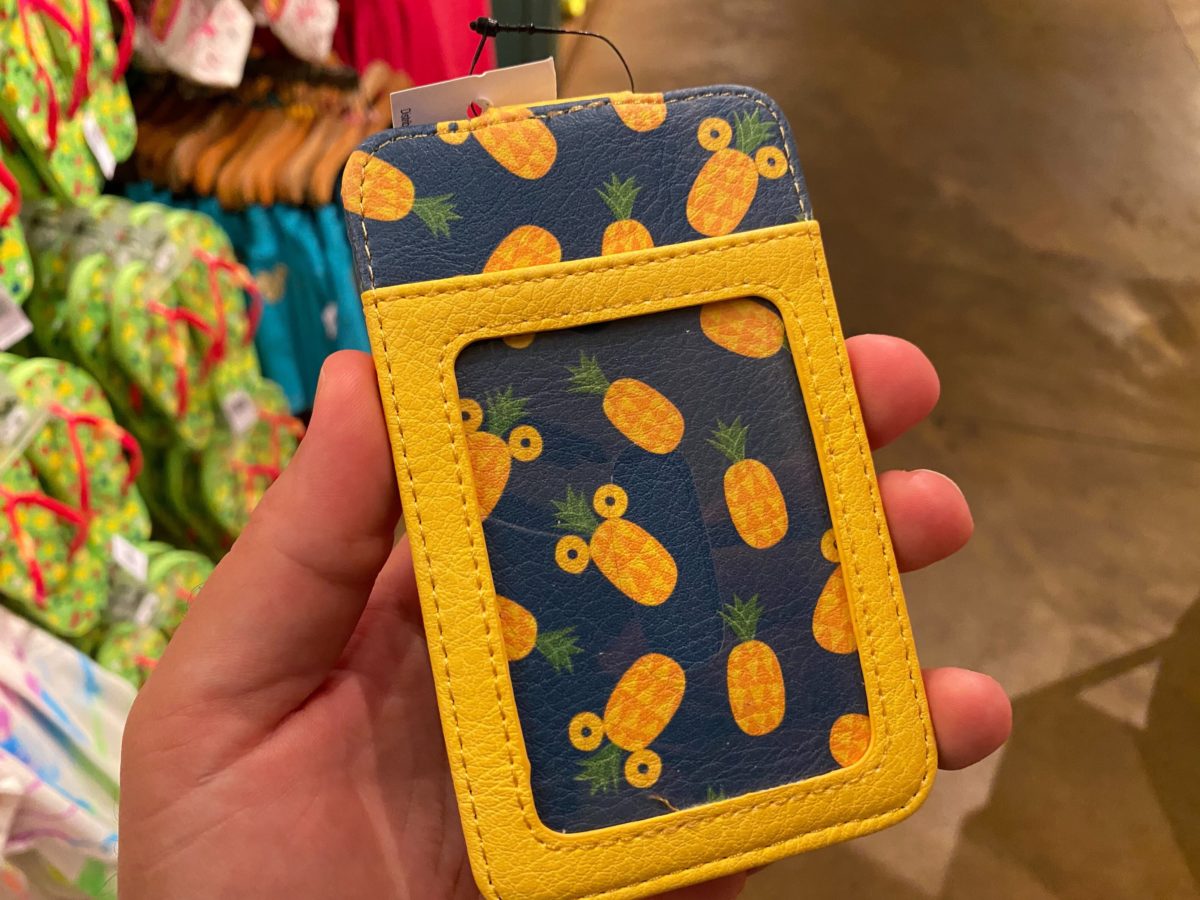 The back has a clear plastic slot so you can easily see and access the card of your choice.
Mickey Print Cotton Shorts – $34.99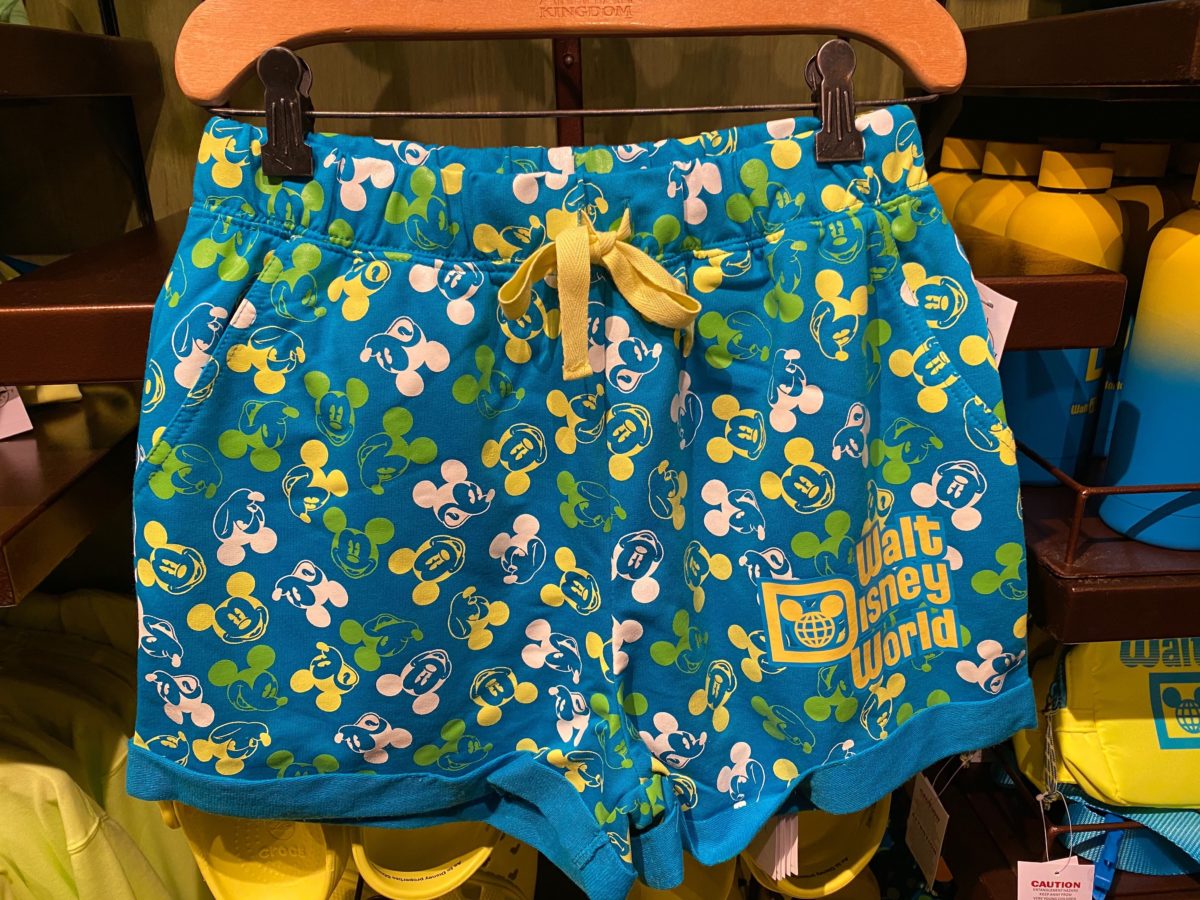 These draw-string cotton shorts look extra comfy! Not only that but they also have pockets, so you can store your pineapple print card holder.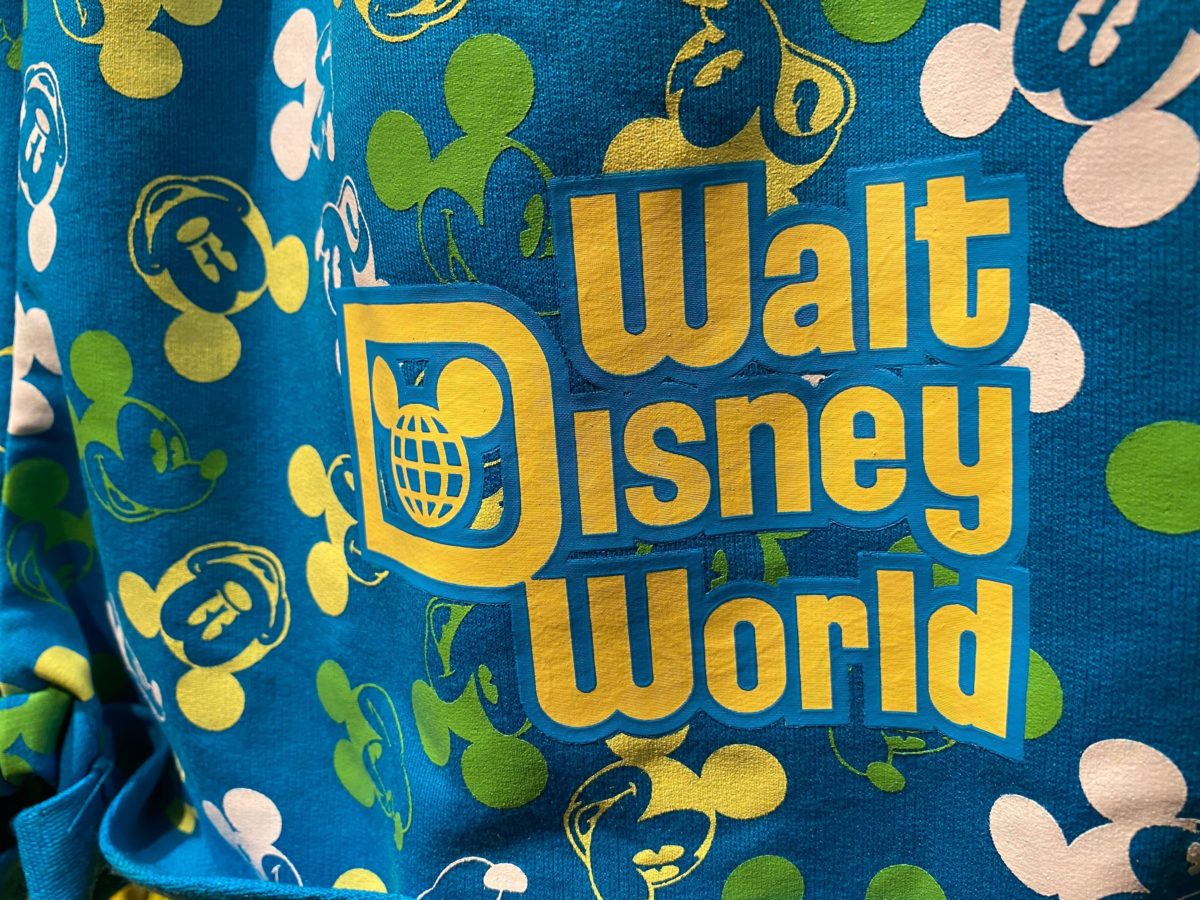 Taking a closer look, we can see neon Mickey head print covering the shorts. At the bottom is the Walt Disney World logo in yellow.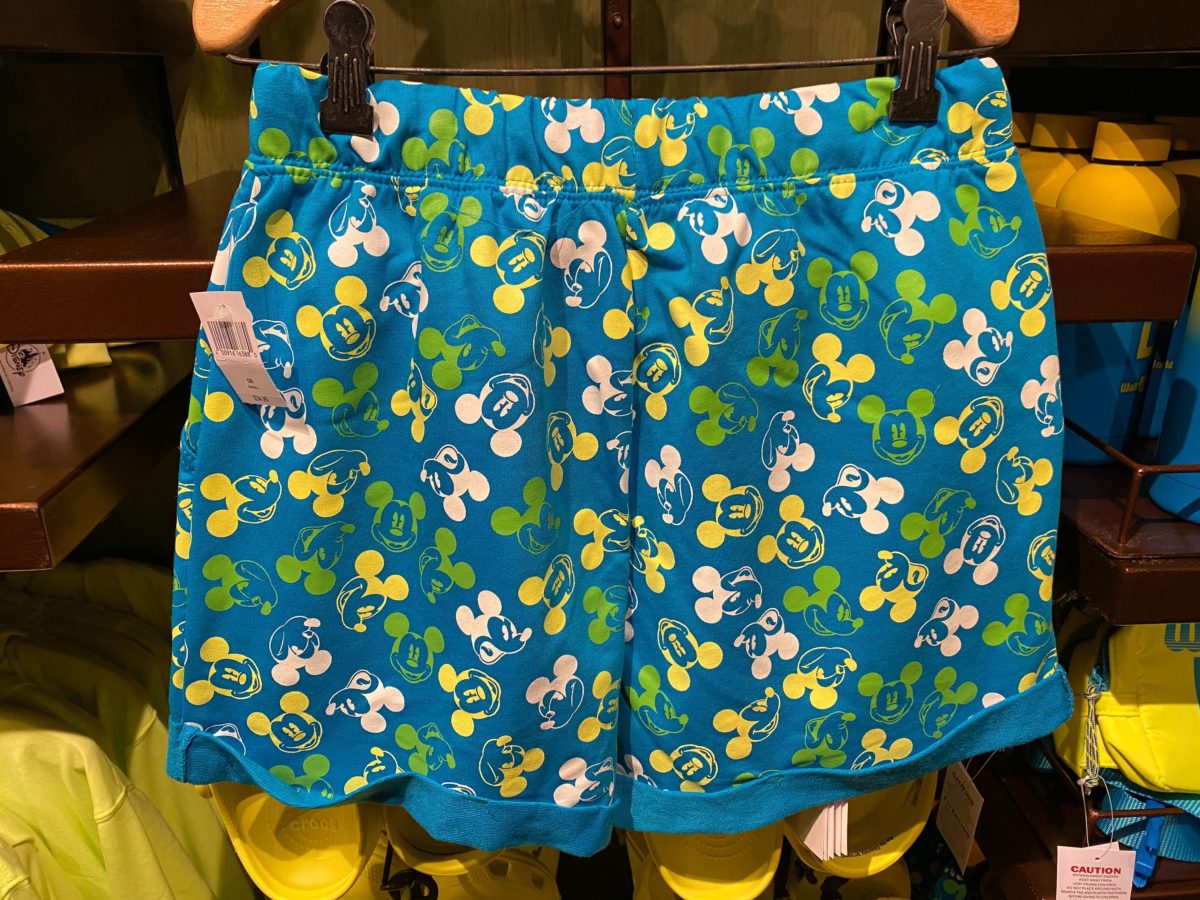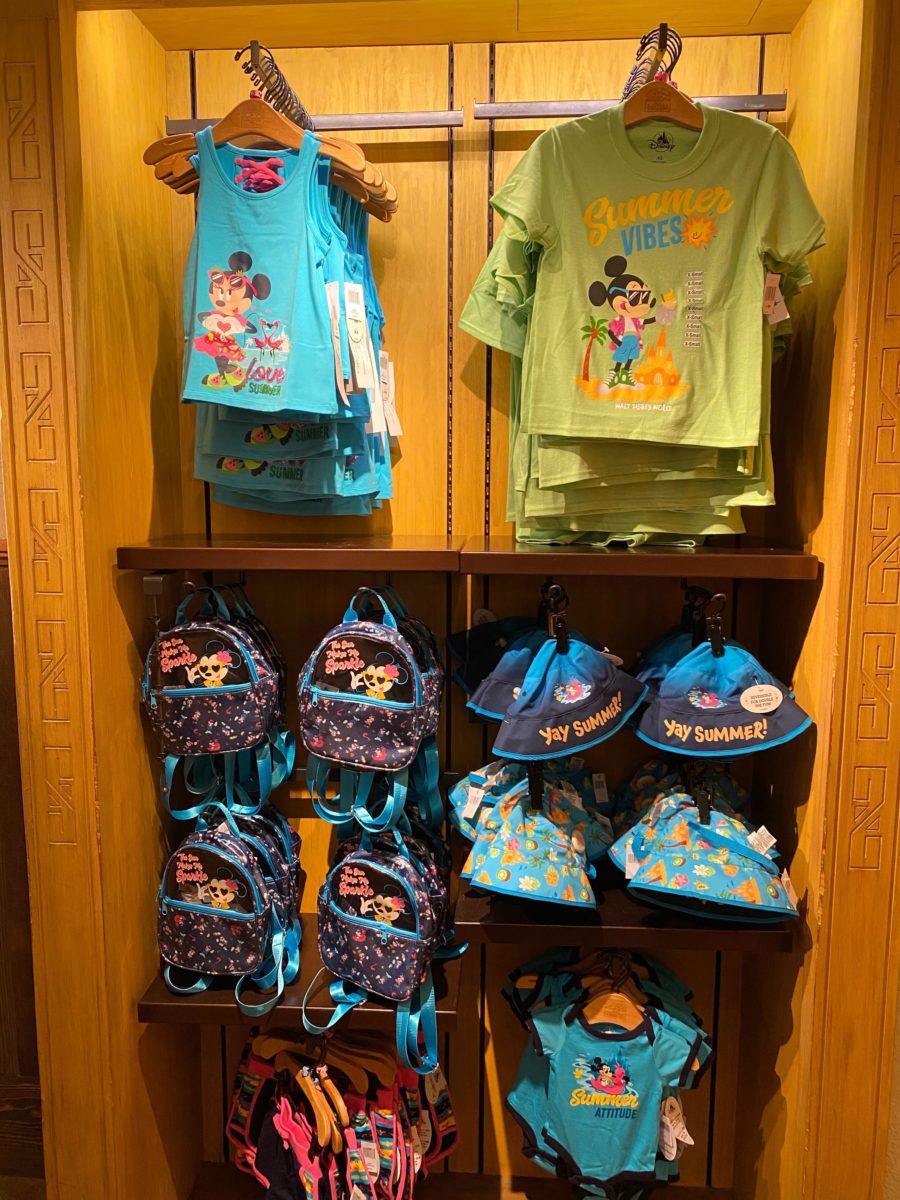 Youth Minnie Tank – $24.99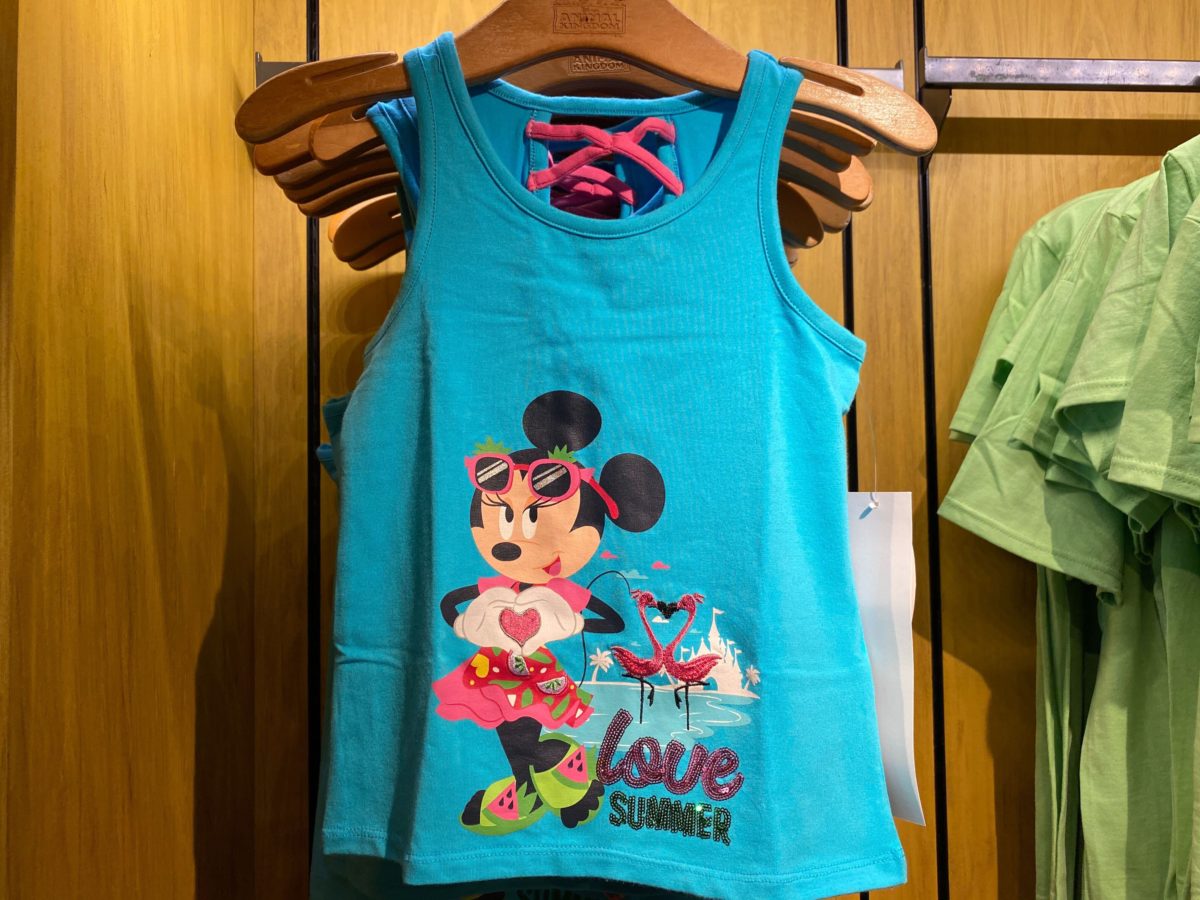 Minnie loves summer. Here she is wearing her favorite watermelon sandals and pink pineapple shades.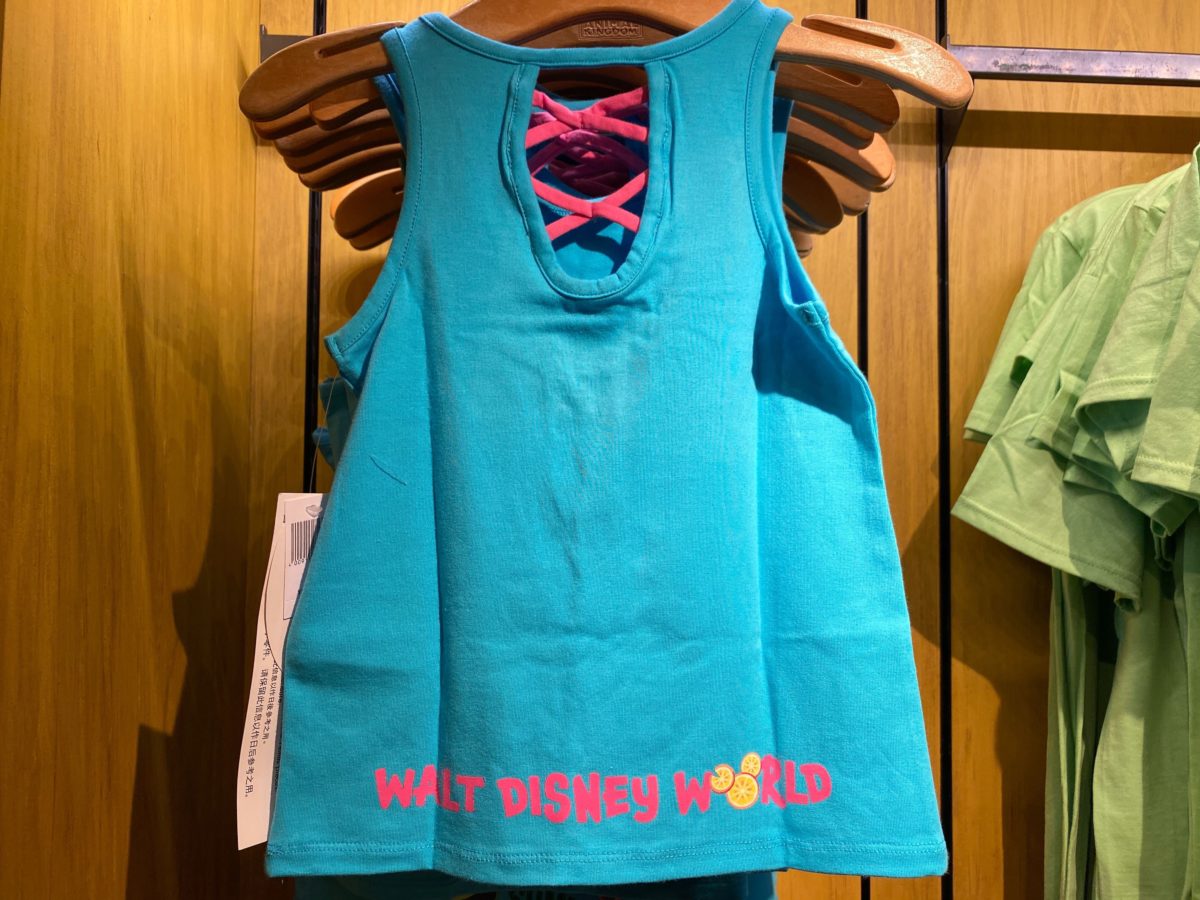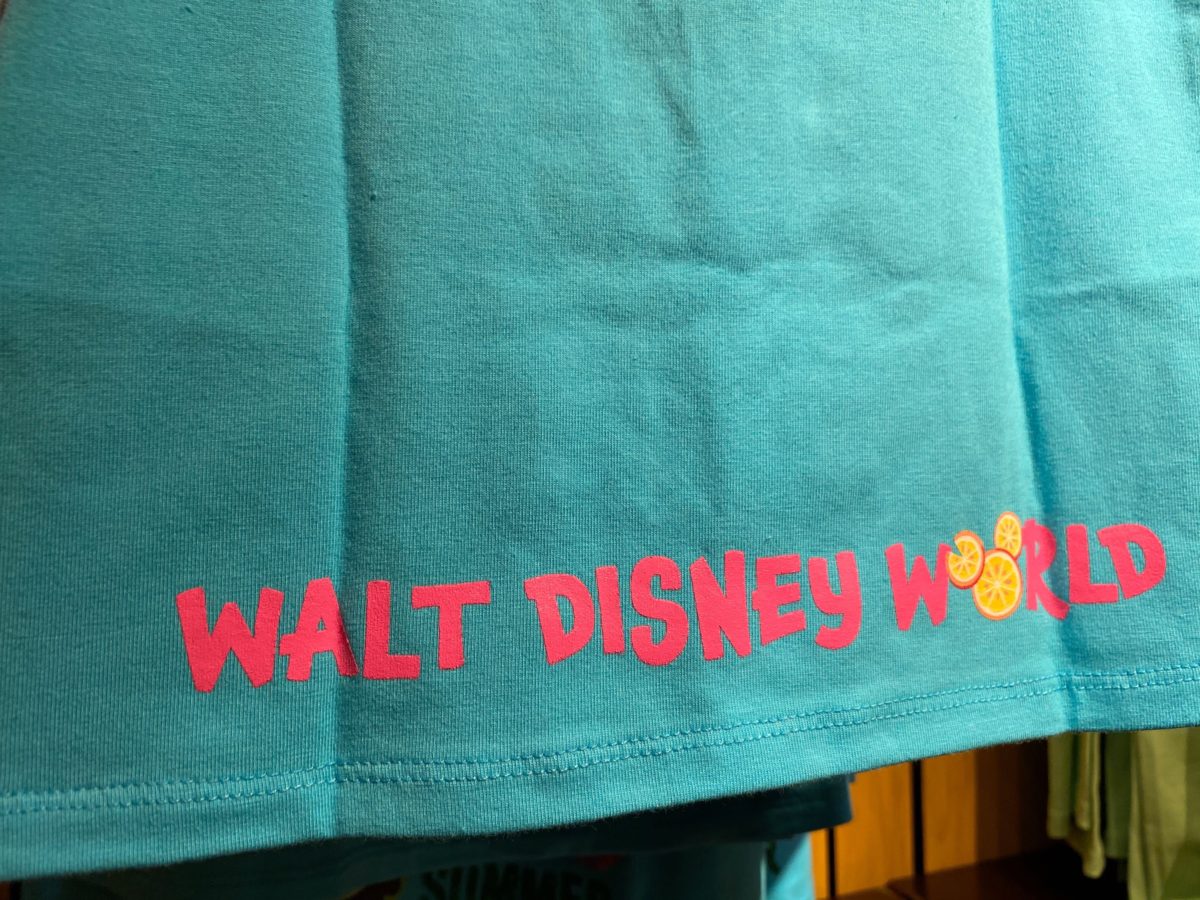 A fun cross-back design sits at the top of the back of this tank. The bottom says Walt Disney World with orange slices creating a Mickey shape in the "O".
Green Mickey Summer Vibes Shirt – $19.99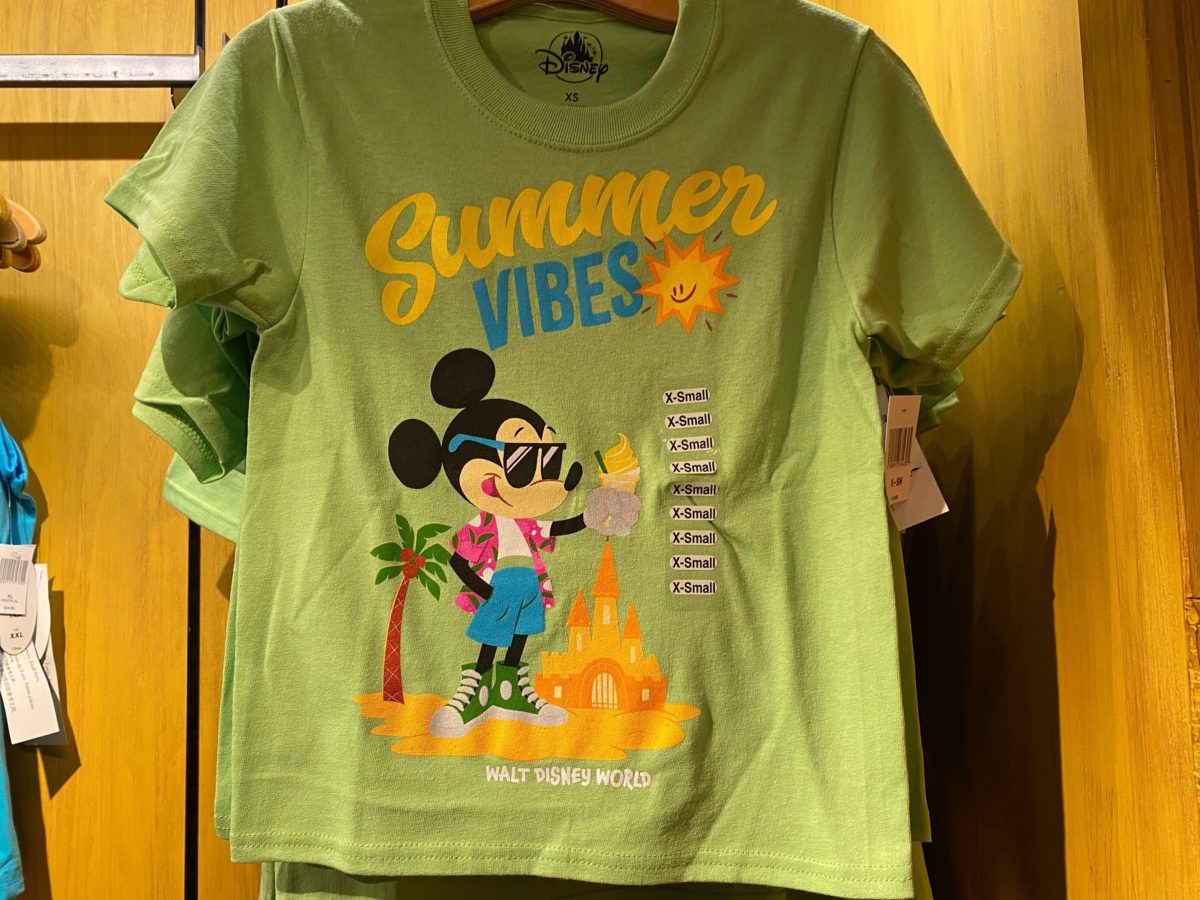 Mickey enjoys a Dole Whip as much as the next mouse! He is as ready as ever to enjoy the summer with his Hawaiian shirt and sunglasses.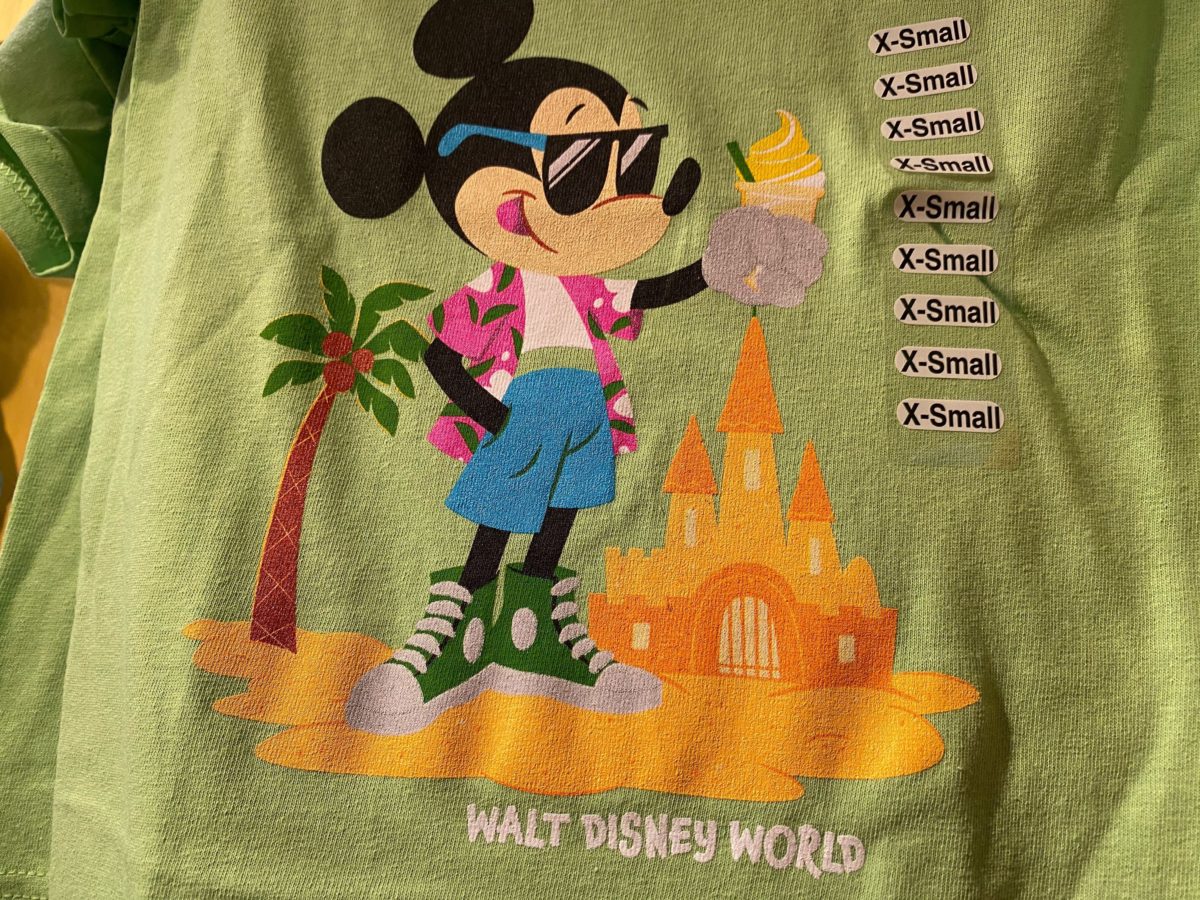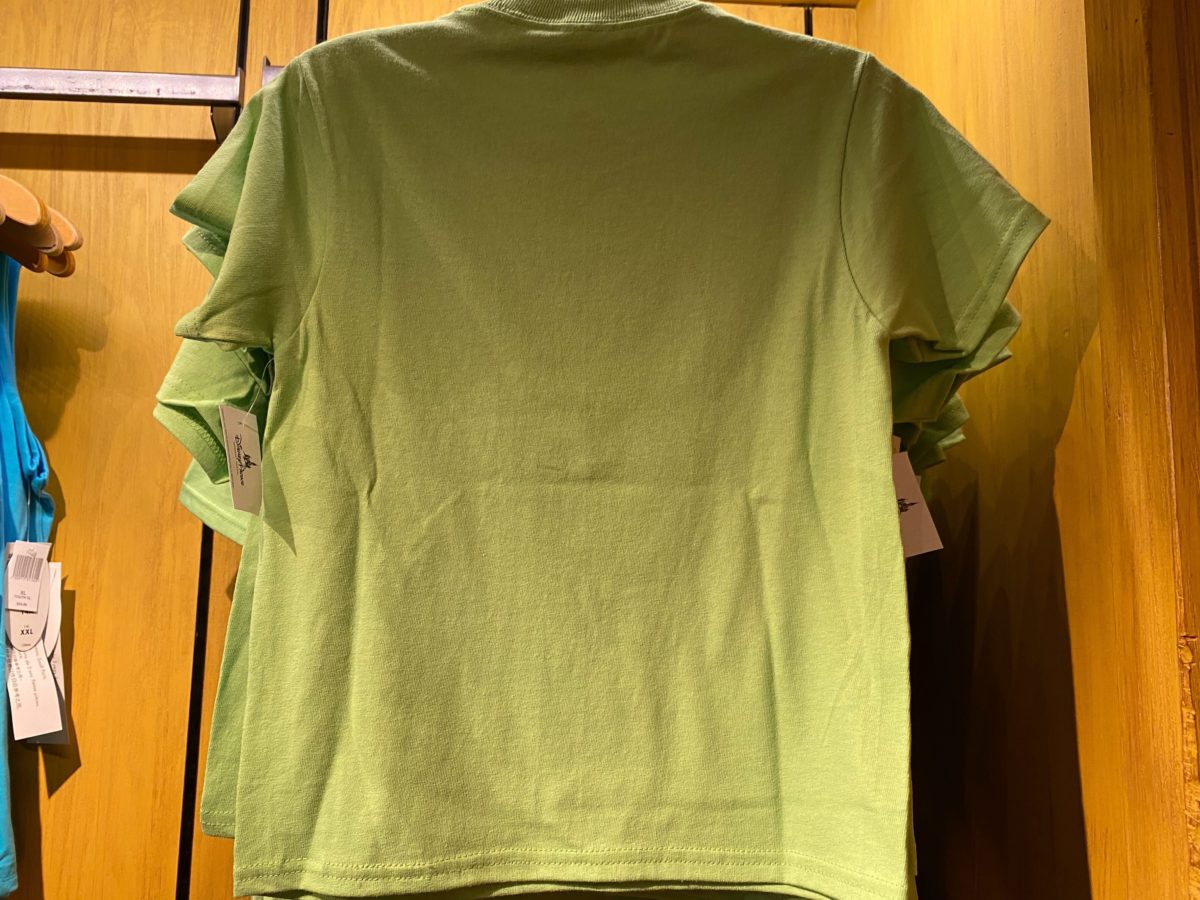 Babies Blue Onesie – $19.99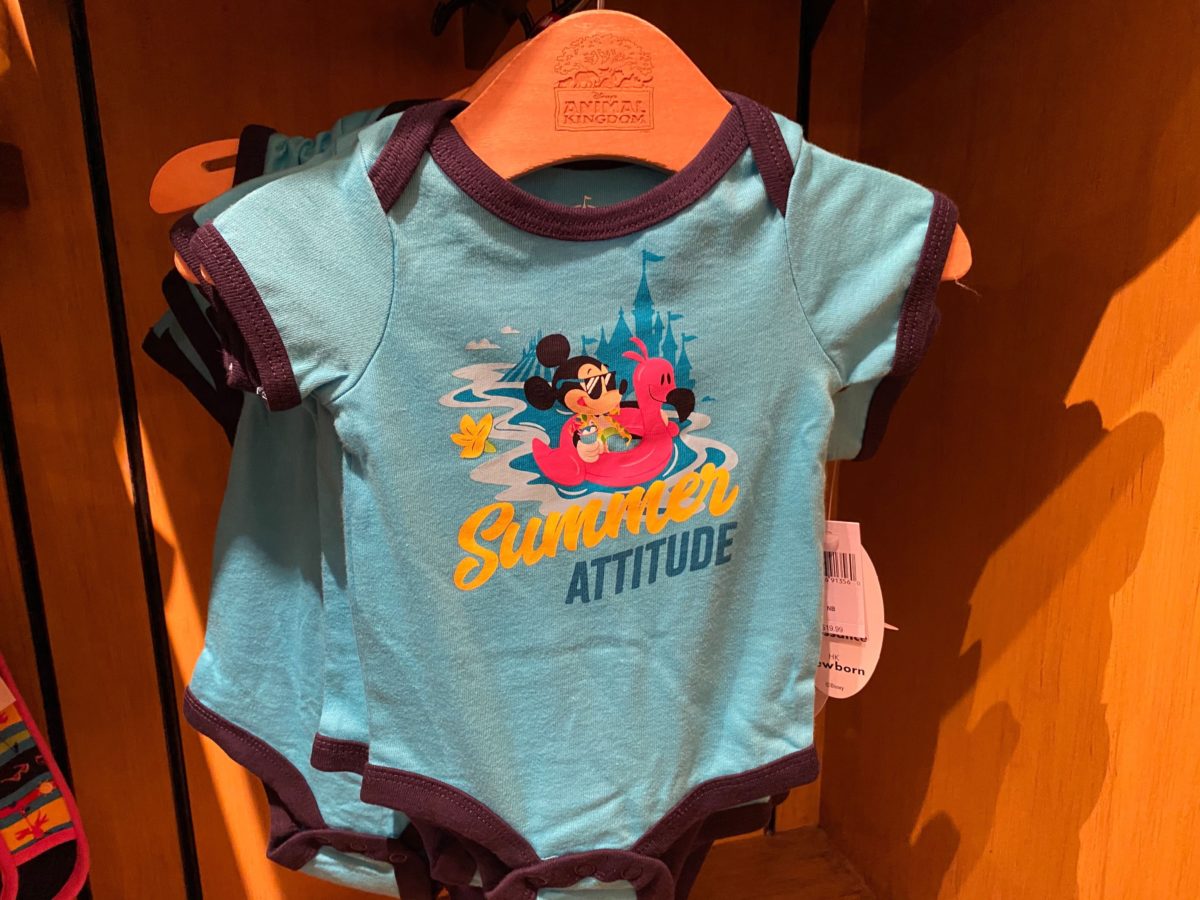 Don't forget about the littlest ones in your family with this summer time onesie. Mickey is pictured here doing what we all wish we could right now, floating down the water, drink in hand.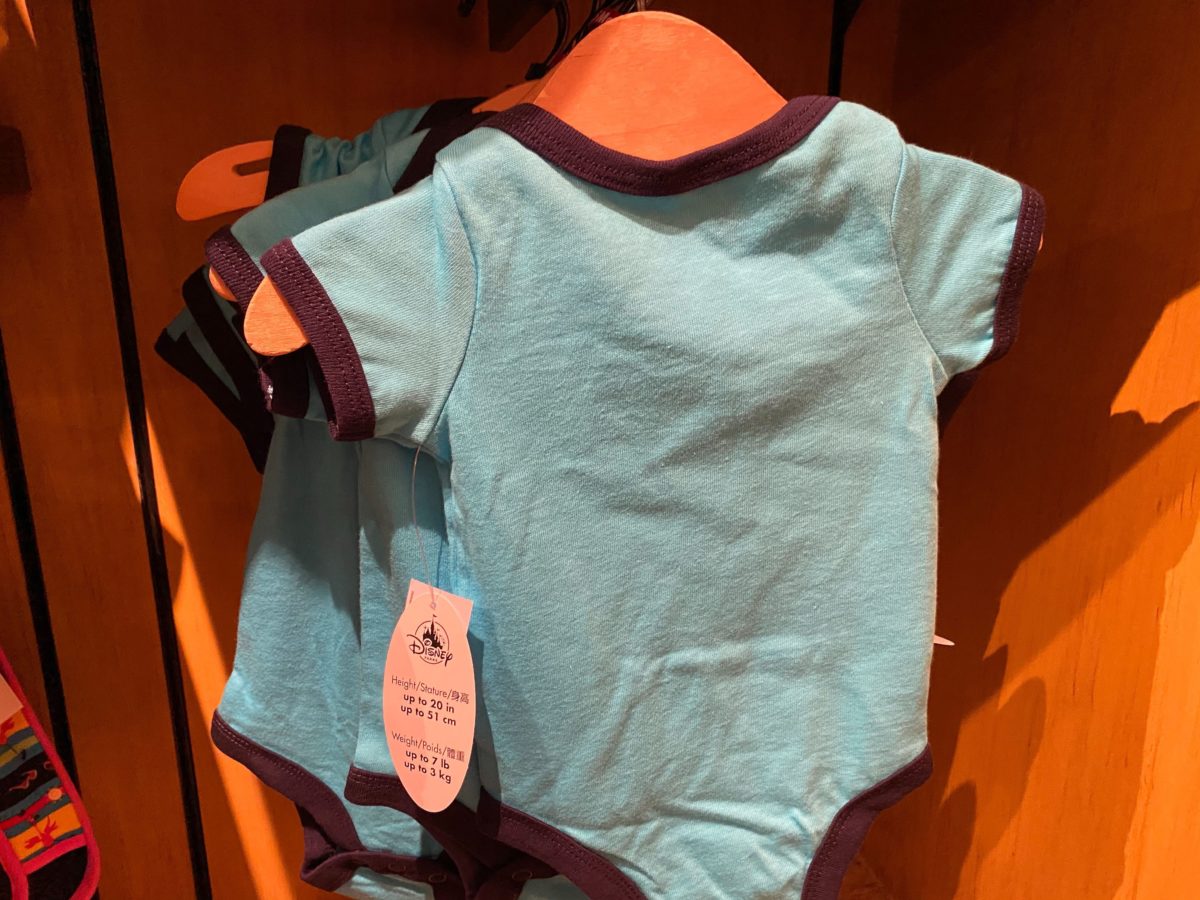 Youth Shorts – $24.99
Purple and pink cotton running shorts have a Florida flamingo complete with Mickey ears hat along the sides.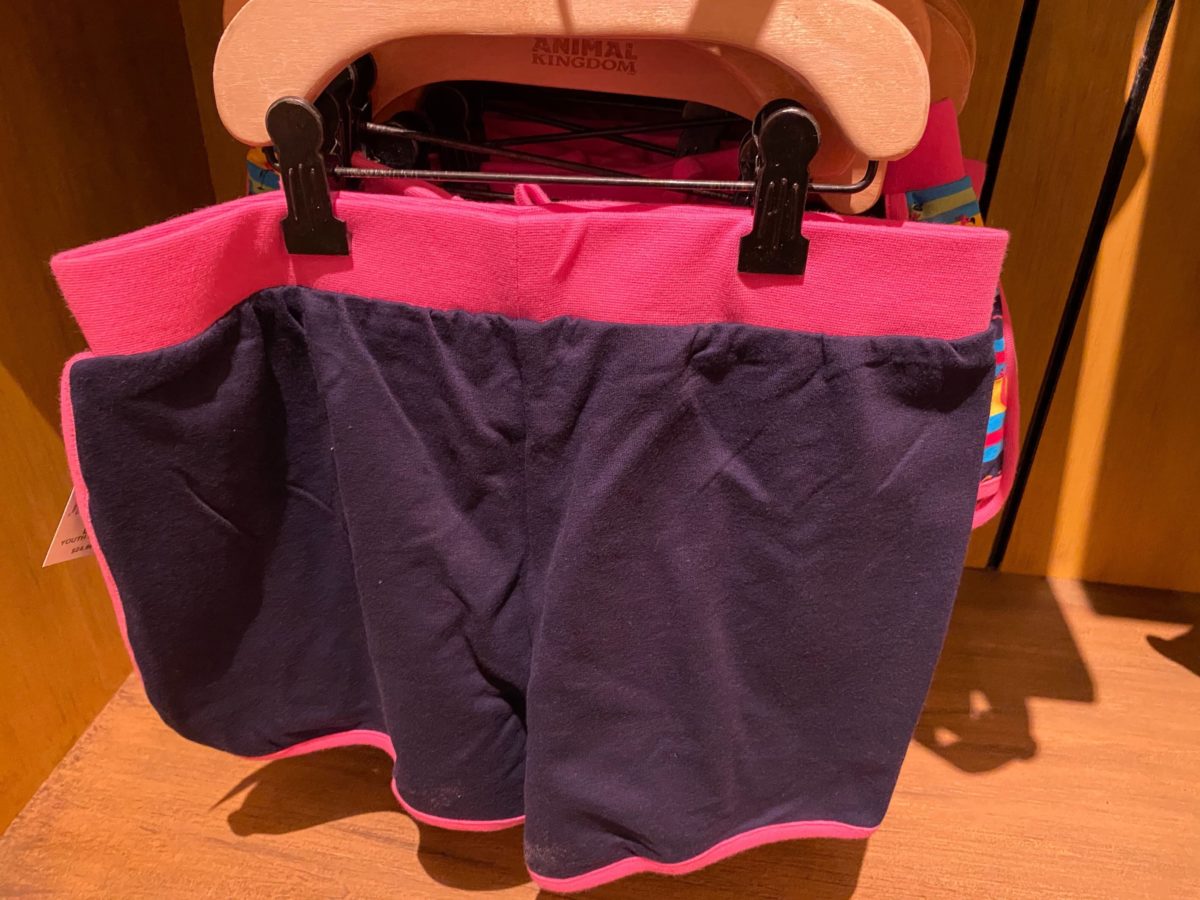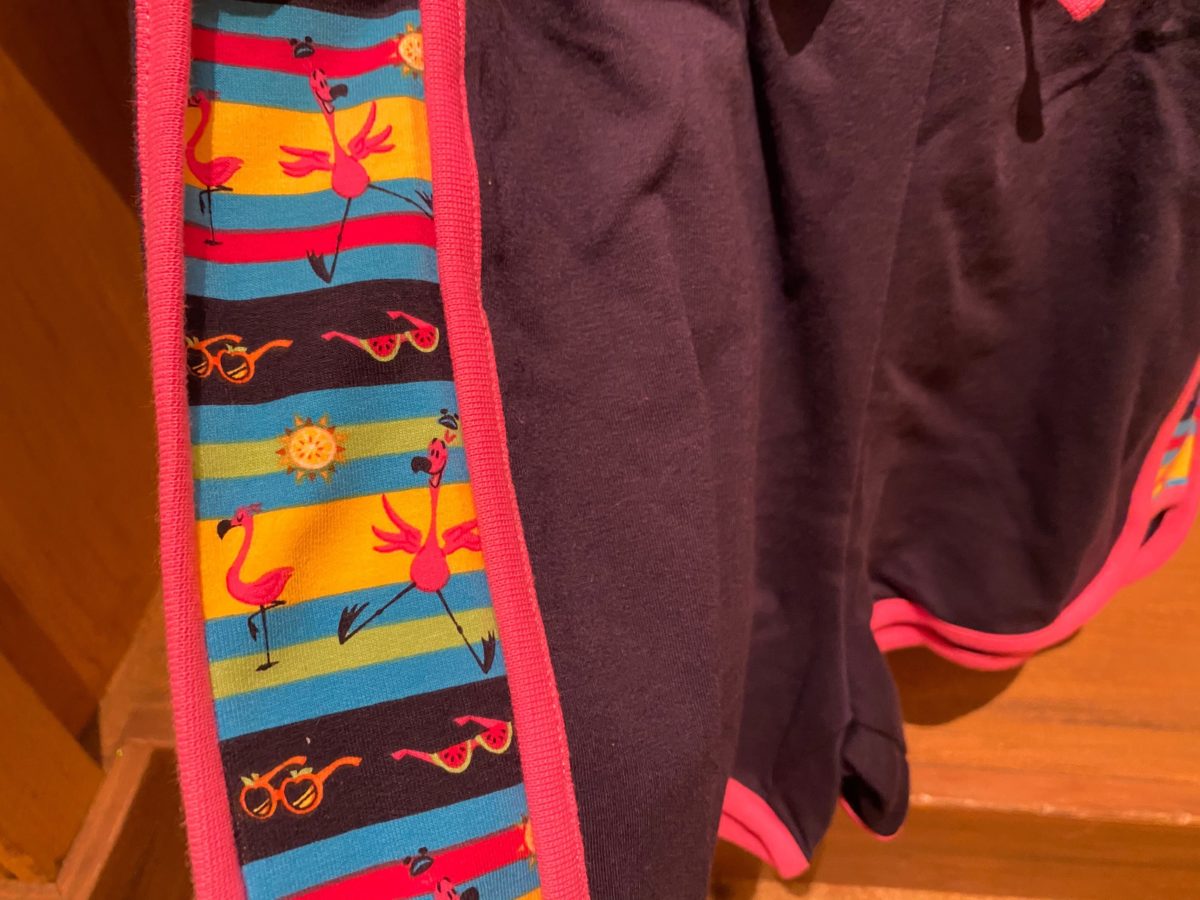 Along with this excited flamingo are colorful stripes and fruit themed sunglasses. I wish I had a pair of those.
Youth Sparkle Minnie Backpack – $24.99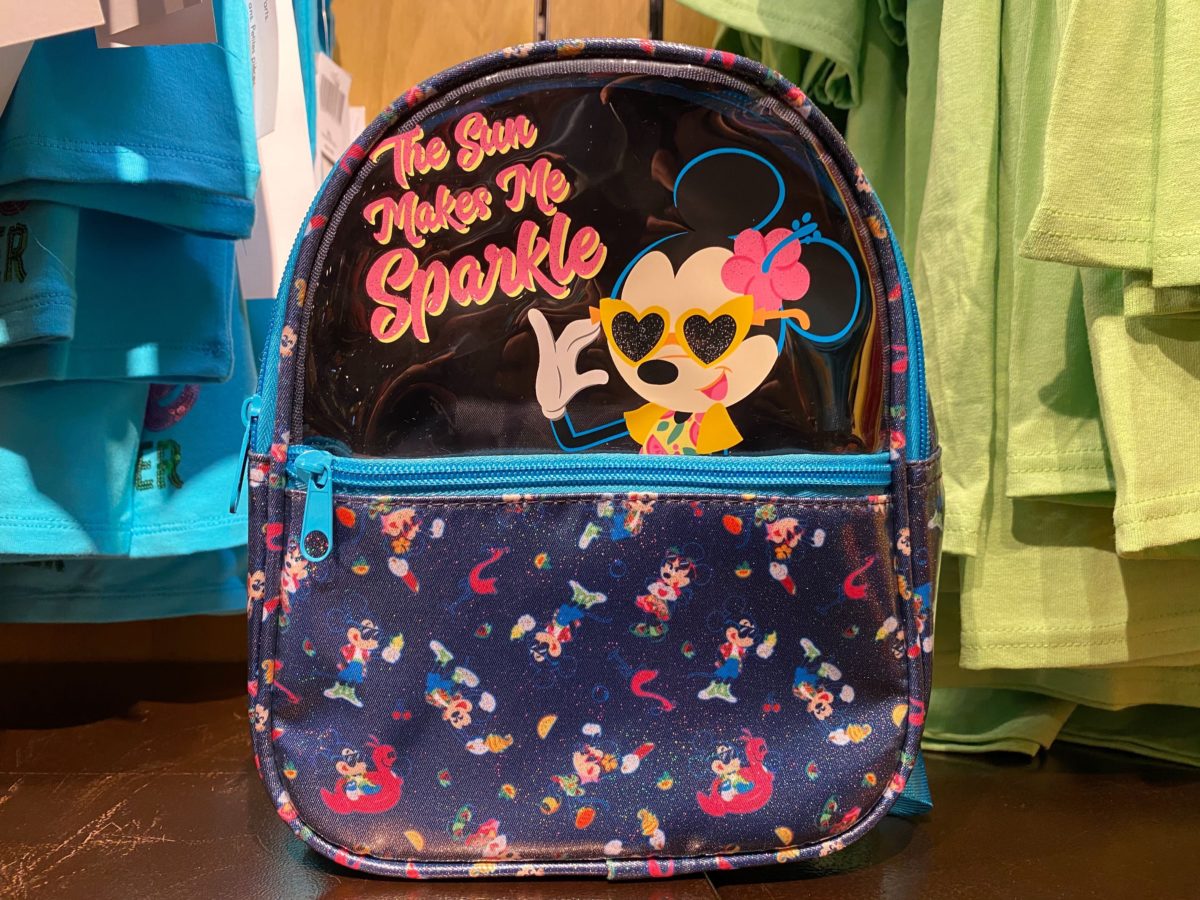 "The Sun Makes Me Sparkle" just like the rest of this youth backpack. There are two zippered outer compartments: one at the top for the main portion and one at the front. The design all around the backpack has Mickey Mouse engaging in all sorts of fun summer activities.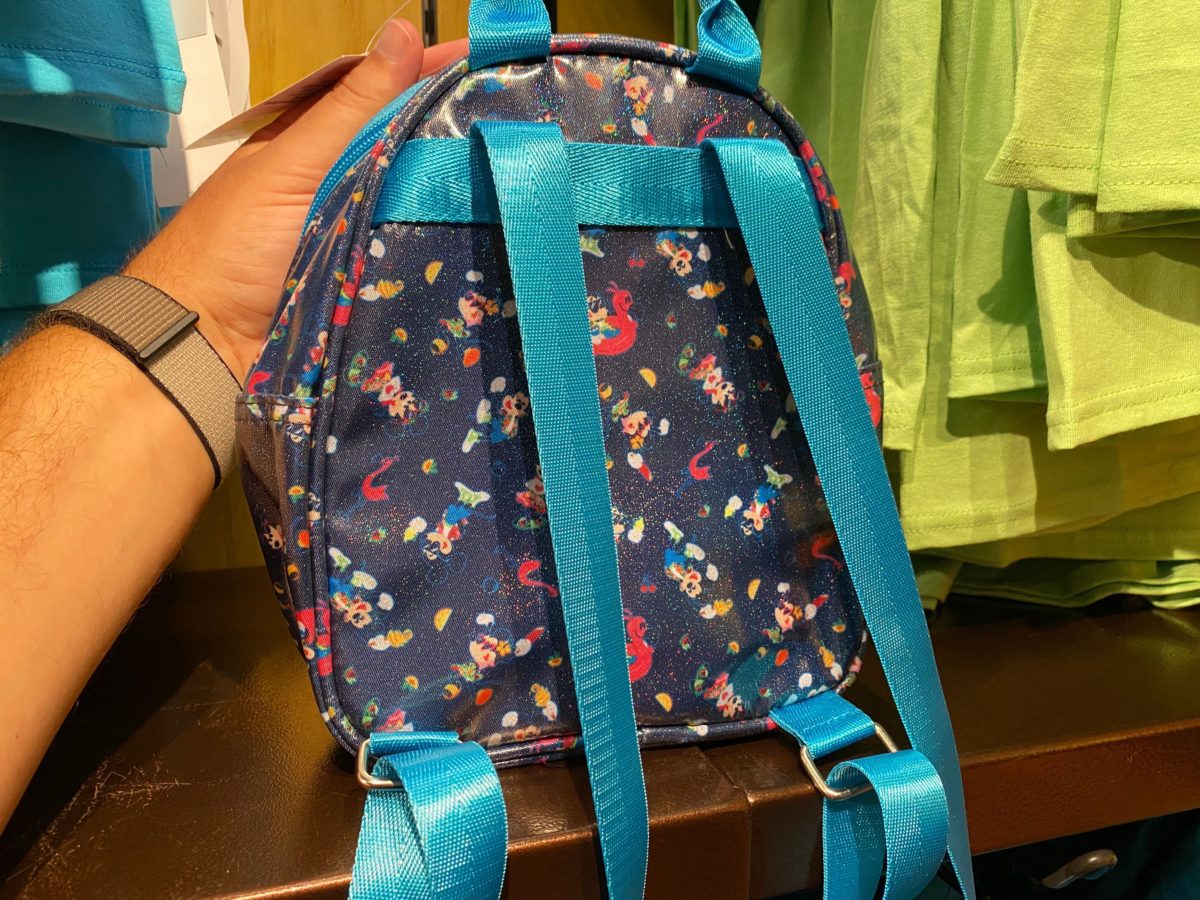 Reversible Bucket Hat – $19.99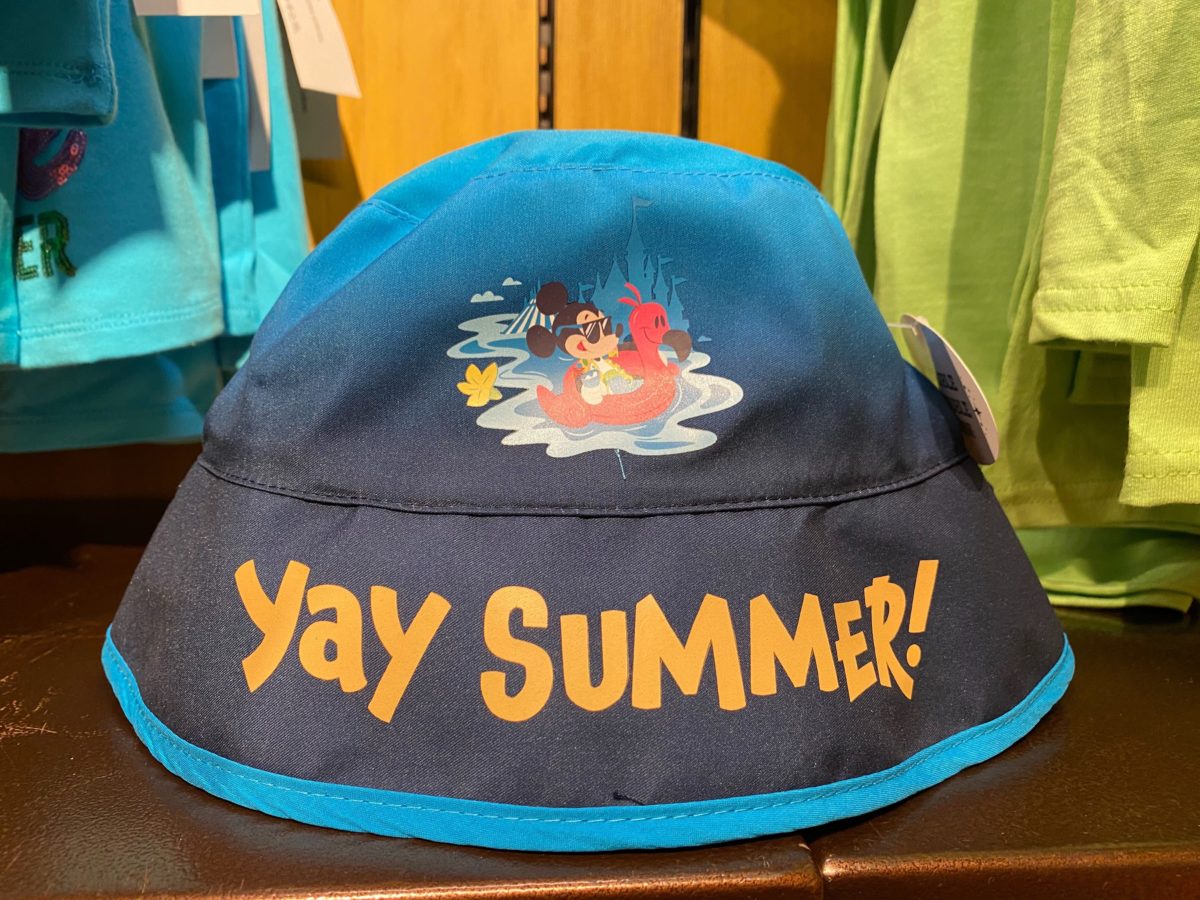 "Yay Summer!" is exactly how we feel too! Express your excitement for the summer months with this youth bucket hat.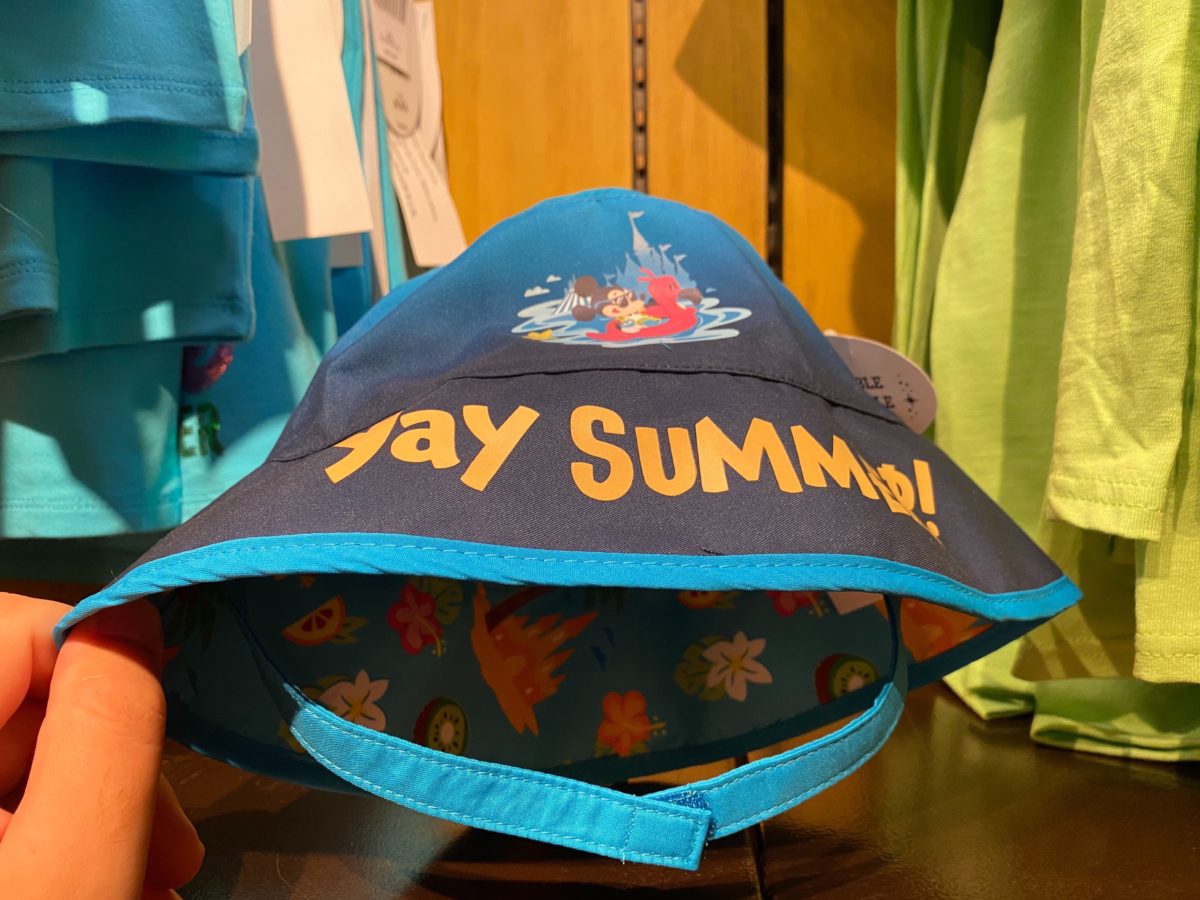 The hat has a chin strap to keep it on just in case the summer wind blows.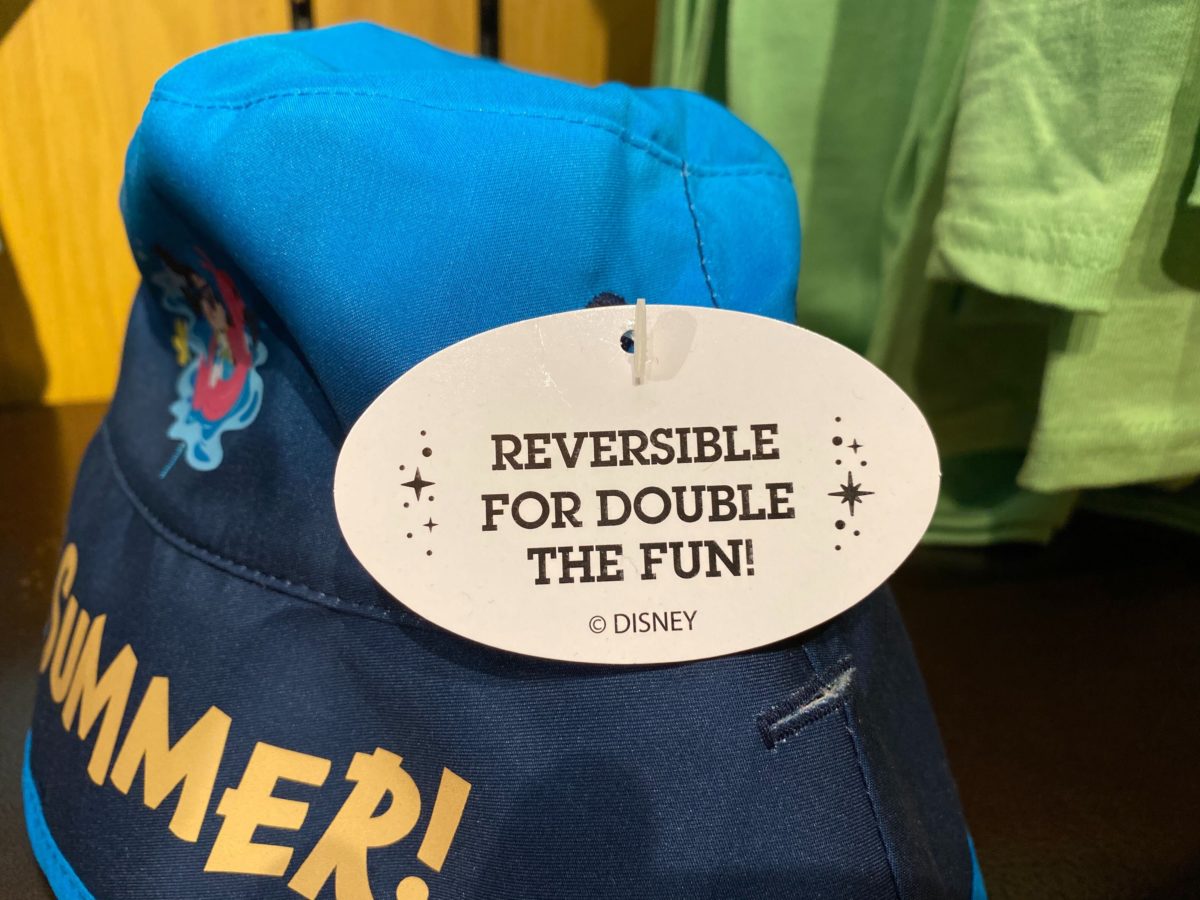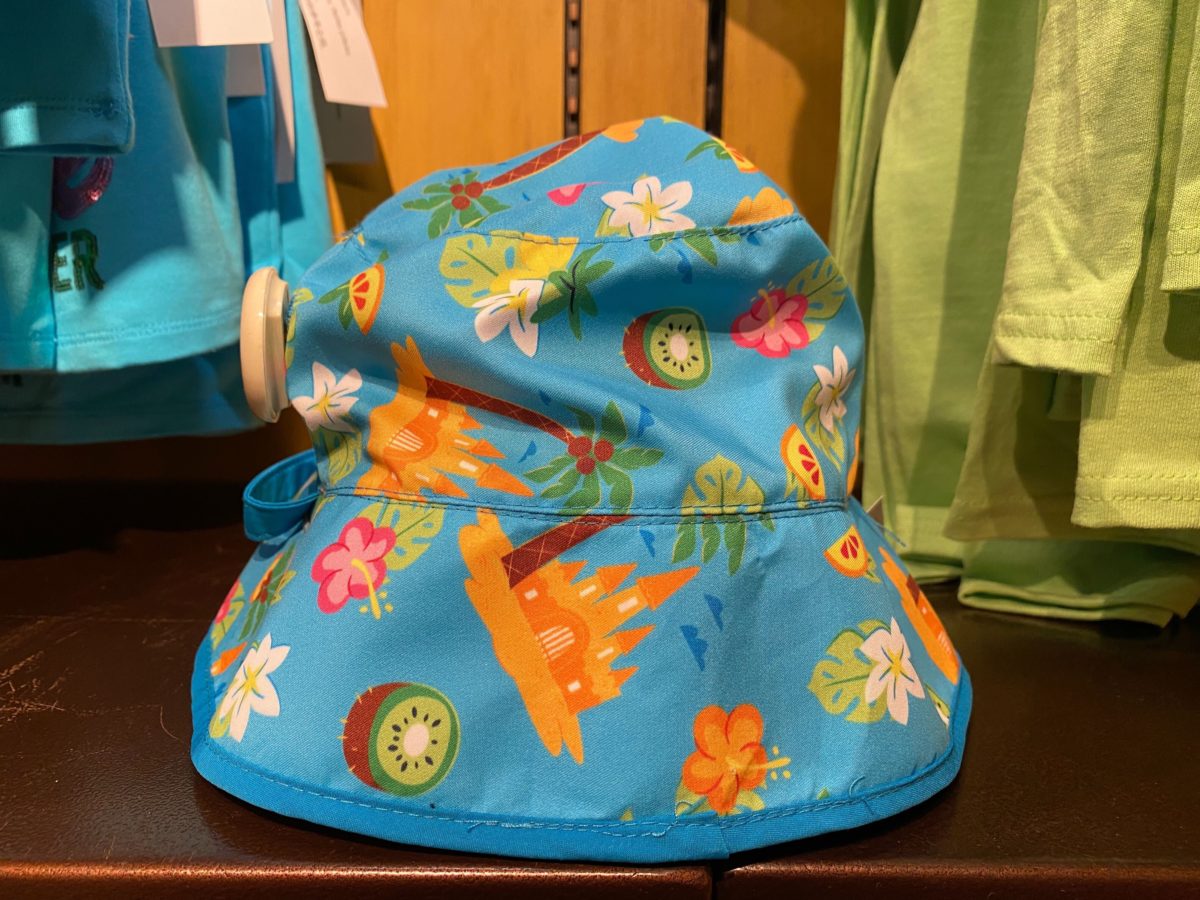 Two hats in one! What a deal! The reverse side has various summer icons such as flowers, fruit and Cinderella Castles made from sand.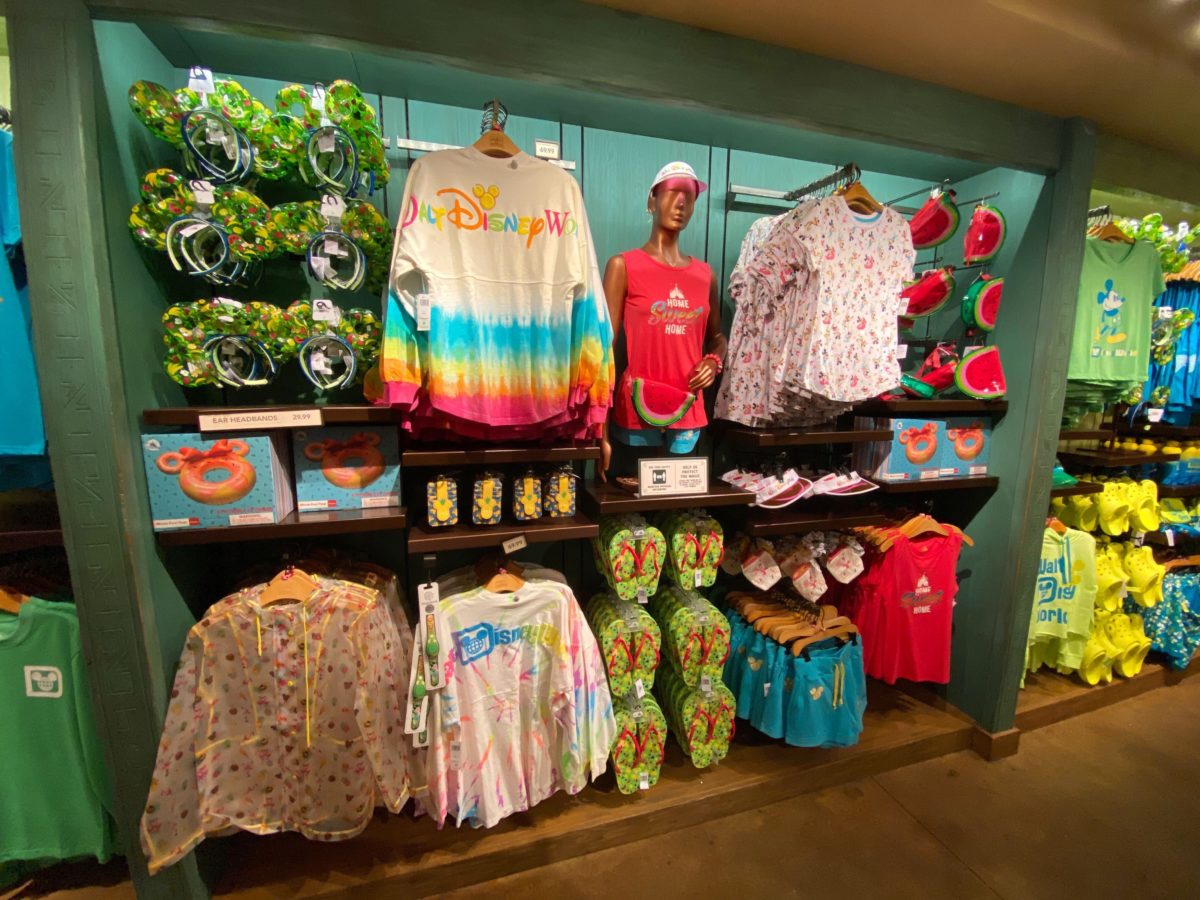 We can just picture ourselves soaking up some rays while enjoying a refreshing Dole Whip at the parks with this collection. Which one gets you in the mood for summer fun the most from this collection? Let us know in the comments!