Today, a new set of the popular, limited edition EPCOT serigraph posters went on sale via shopDisney: The World Celebration Collection, part of the larger EPCOT: The Transformation Collection. However, there's one part of the EPCOT transformation that may be on the chopping block, and that's the World Celebration Festival Center.
Typically, these posters are released in sets of four. Today's release on shopDisney includes the Millennium Celebration, "Harmoniuous", and "IllumiNations", yet despite being called the World Celebration Collection… the namesake World Celebration poster, which featured the planned multi-story Festival Center, was excluded.
Disney recently revealed major changes to the park's new Festival Center in World Celebration, part of the redesigned neighborhoods of the park.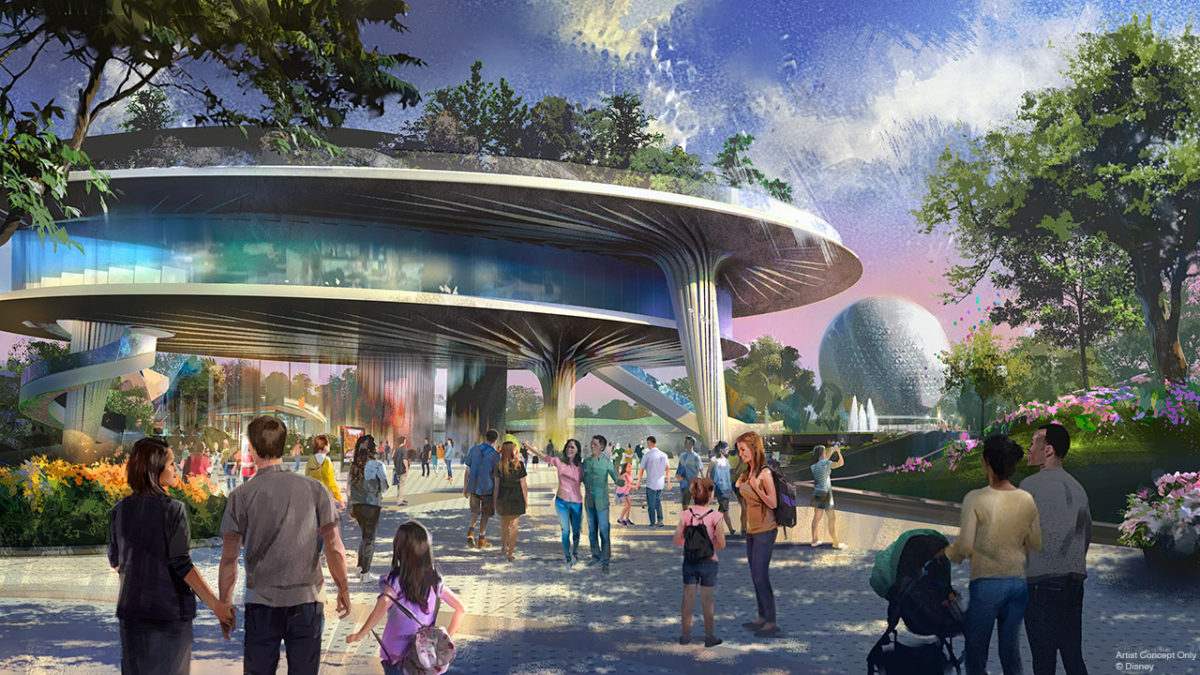 Initially, Disney Parks had advertised the new pavilion as a massive, three-level structure for various events and festivals:
This new pavilion will be the perfect place for live events, and the home base for Epcot's signature festivals. It will provide a stunning elevated view of the entire park and an ideal spot to witness Epcot's nighttime spectacular. This beautiful three-level structure will have one of the most remarkable architectural designs at any Disney park, featuring a plaza level, a middle expo level, and a park that sits in the sky on the top level.
While Walt Disney World has announced that work will resume on the new neighborhood of World Celebration, which will bring new dining, retail, and entertainment to the center of the park, Disney also recently stated that it will be taking "a different approach" to the previously-announced festival location—fueling rumors that the project has been scrapped altogether.
In addition to the poster being withheld, it's also worth noting that the model of the multi-story Festival Center has also been removed, among other elements from the Spaceship Earth: Our Shared Story and Cherry Tree Lane projects at the EPCOT Experience, which have also been cancelled and/or postponed indefinitely.