Physical distancing markers continue to be removed across the Walt Disney World Resort. The once ubiquitous markers have now been removed from the Magic Kingdom entrance.
The line markers have been removed from the main entrance area.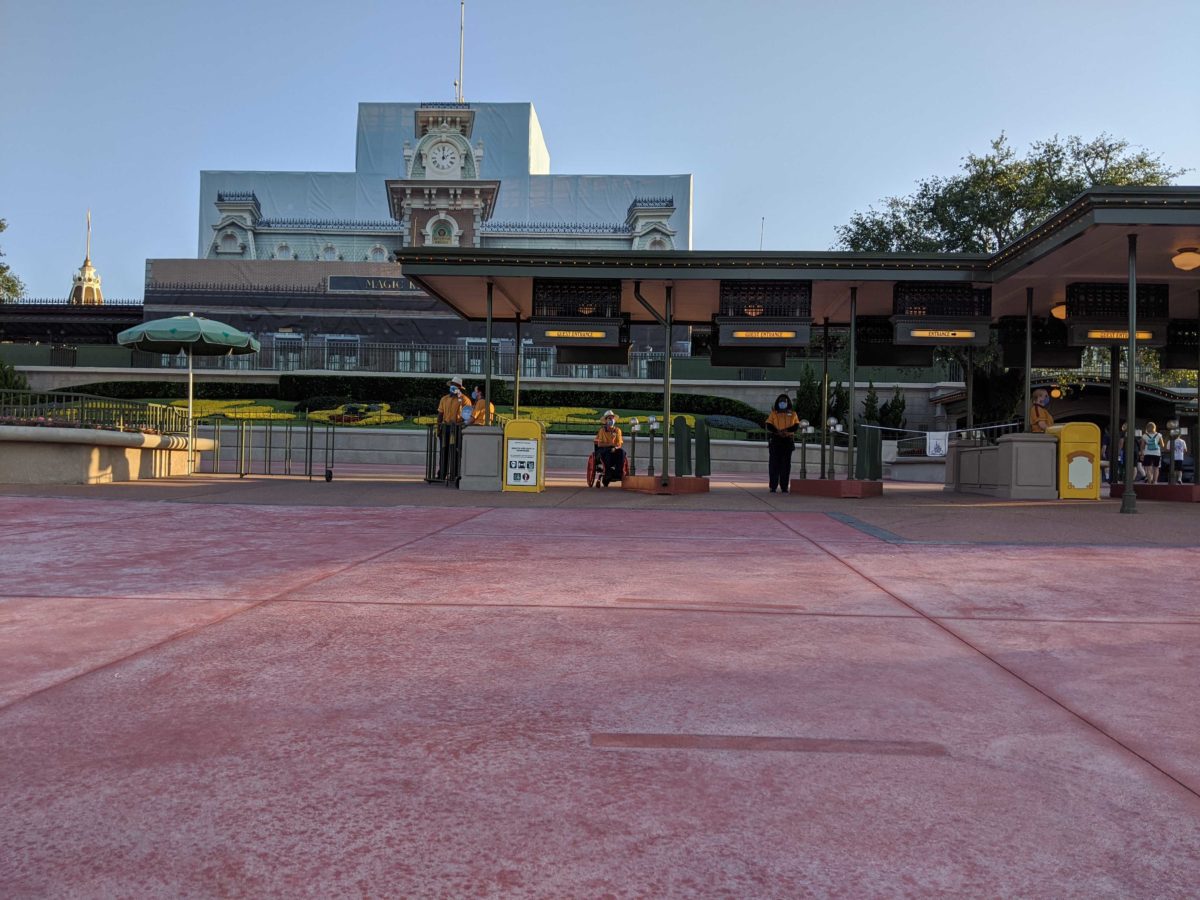 Cast Members wait to welcome guests to the Magic Kingdom. The missing physical distancing maker locations are easy to spot ahead of the turnstiles.
This wide view shows how the markers lined up across the length of the entrance.
When removed, the markers expose pavement that has not seen sun, rain, or foot traffic in nearly a year. The areas that were beneath the markers are now exposed to the elements.
Guests arriving and departing the Magic Kingdom will also find that physical distancing markers have also been removed from the monorail queue. We expect more changes to health and safety protocols as Orange County Florida has reached the threshold that would allow masks to no longer be required at all.
Keep checking WDWNT for continuing updates.