Today, we took a look at the latest work happening in EPCOT at the France pavilion expansion.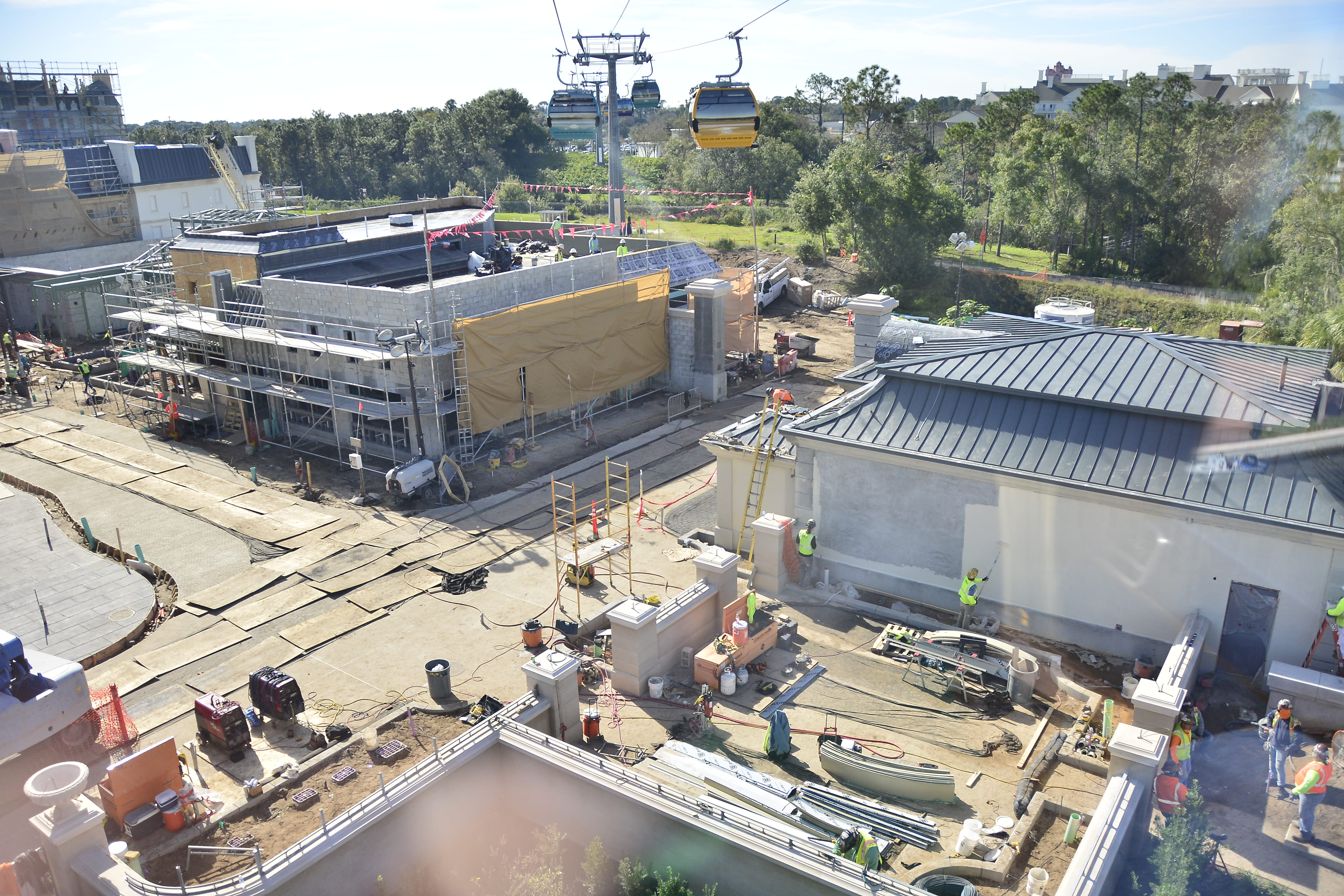 As we arrived on site, several project advancements caught our eye.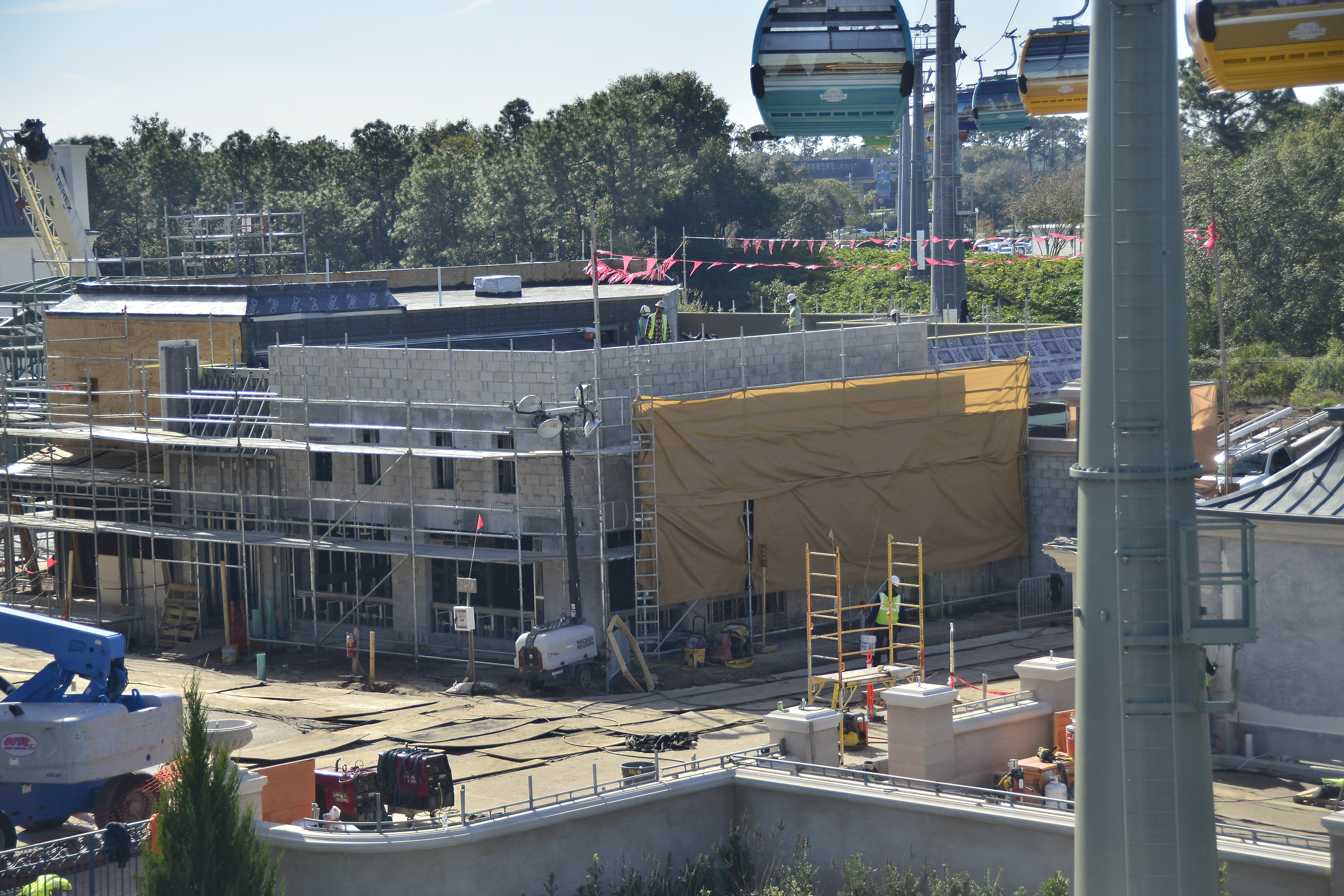 Work on La Creperie de Paris continues to progress, with more framing for the restaurant's windows going in. Scaffolding now encompasses the entirety of the building's exterior, with scrim having gone up on some of it as well.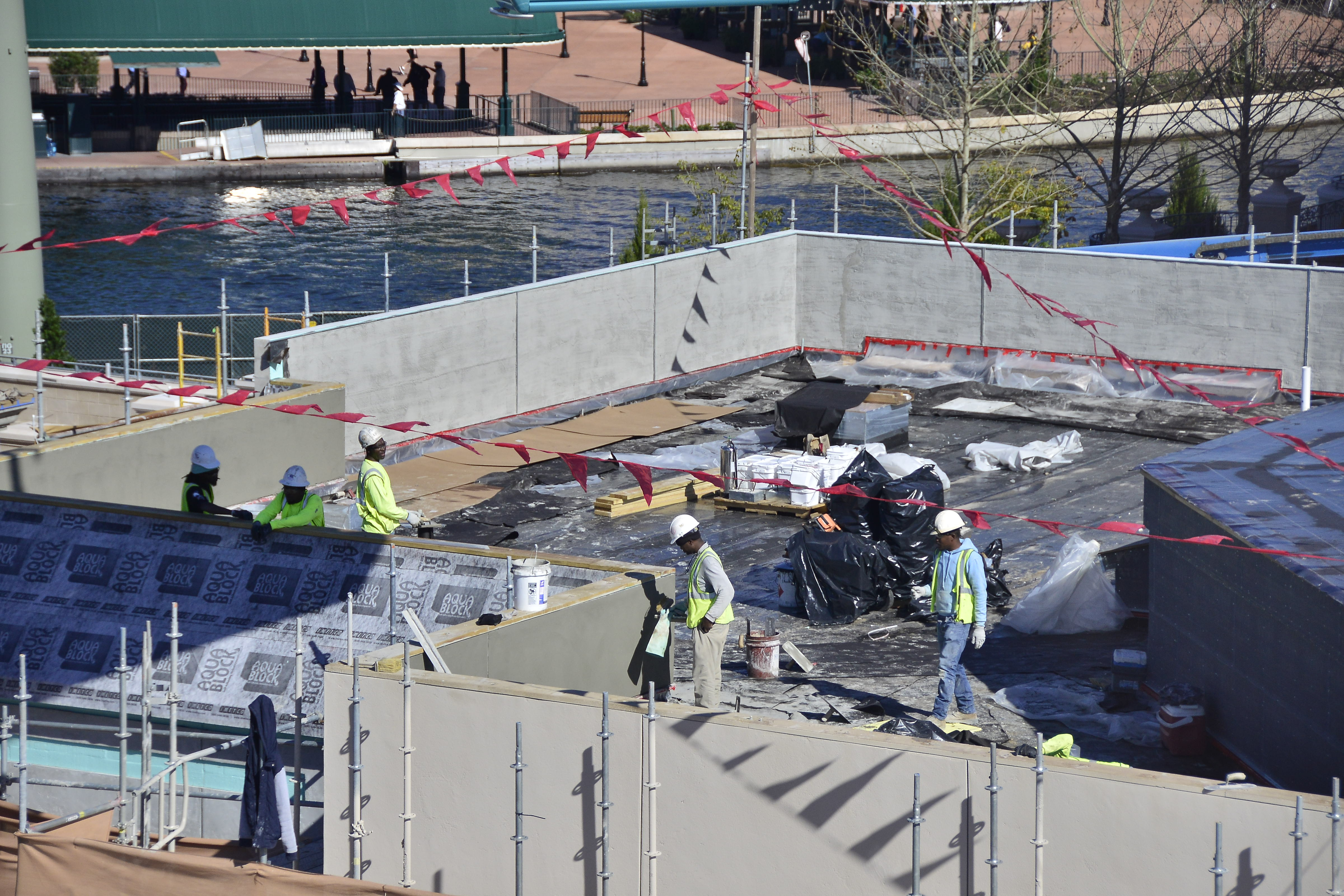 Roofing work continues to progress as well on top of the restaurant.
The new restroom building is finally seeing its first coats of paint being applied.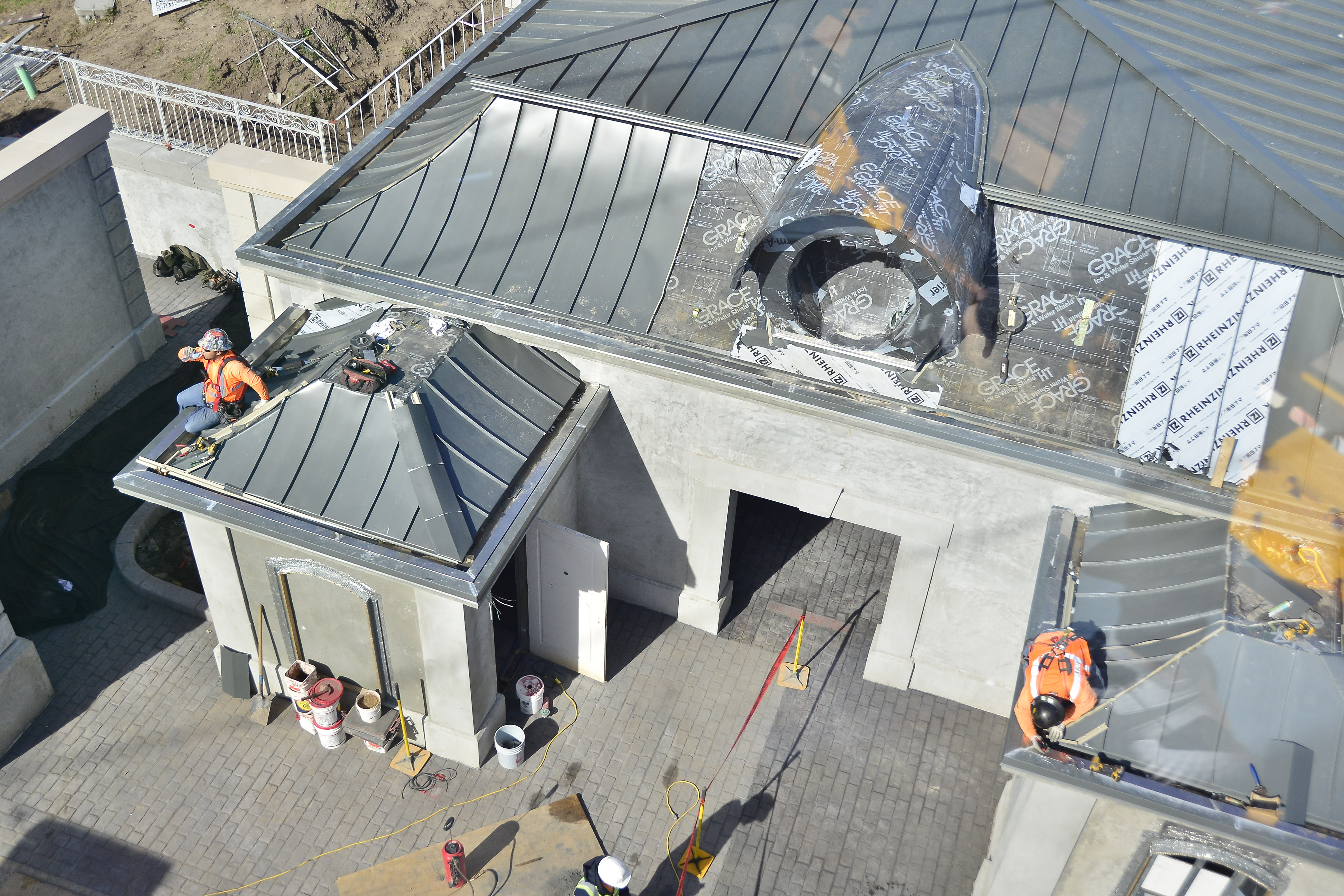 Paving of the entrance to the restrooms has also progressed quite rapidly since our last visit, with cobblestones now greeting the entrance.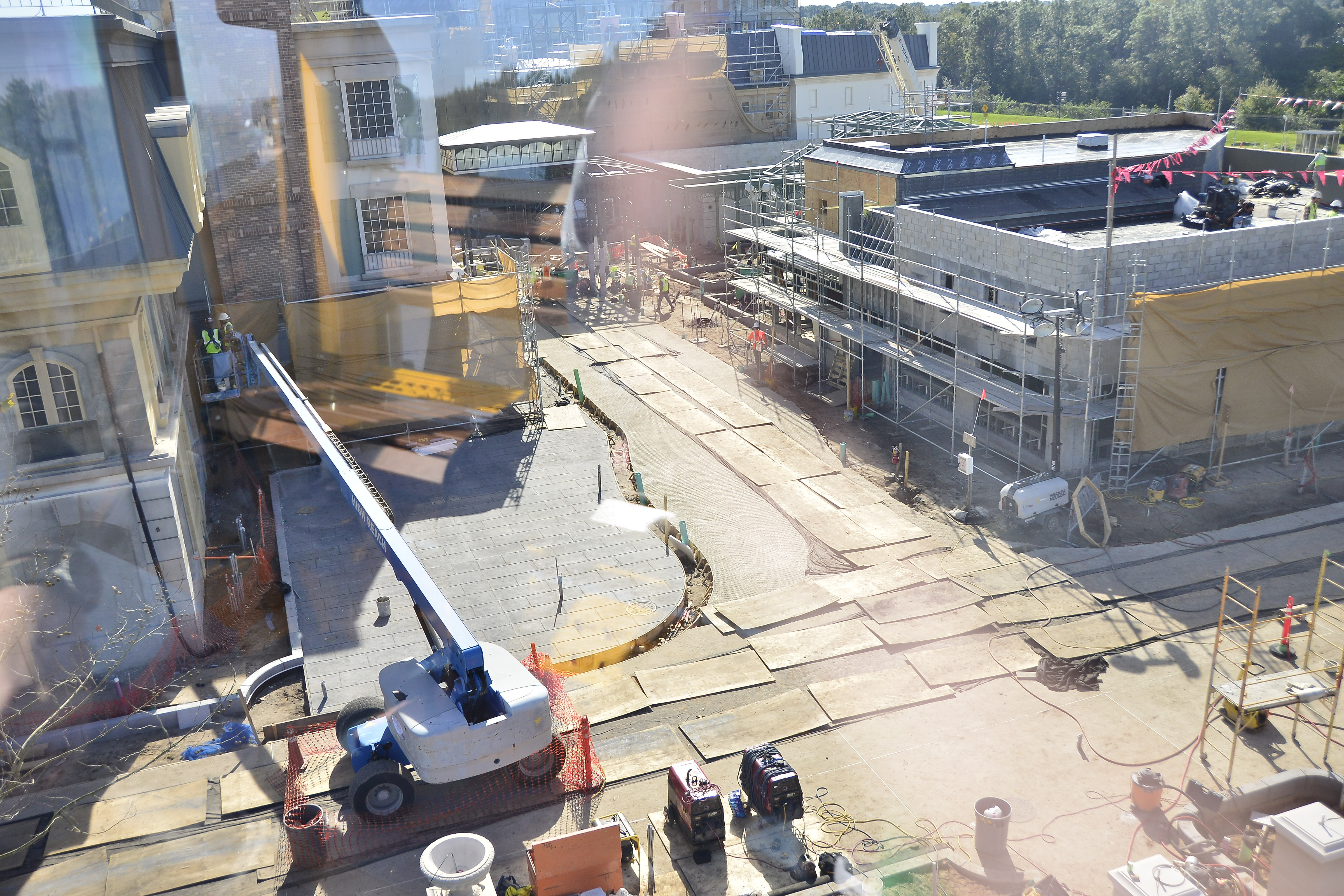 Towards the attraction entrance, workers were on risers working on more details to the building's facade.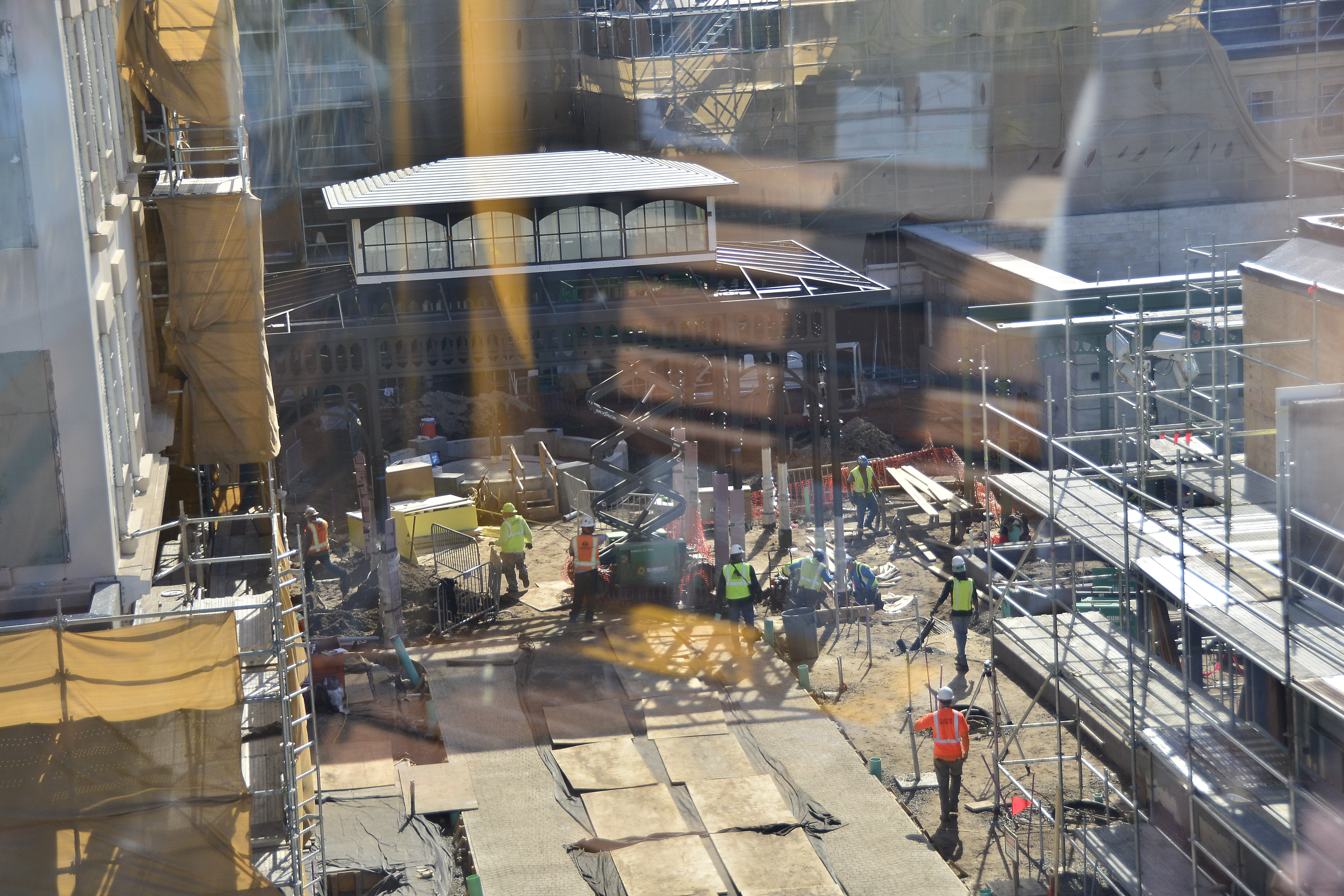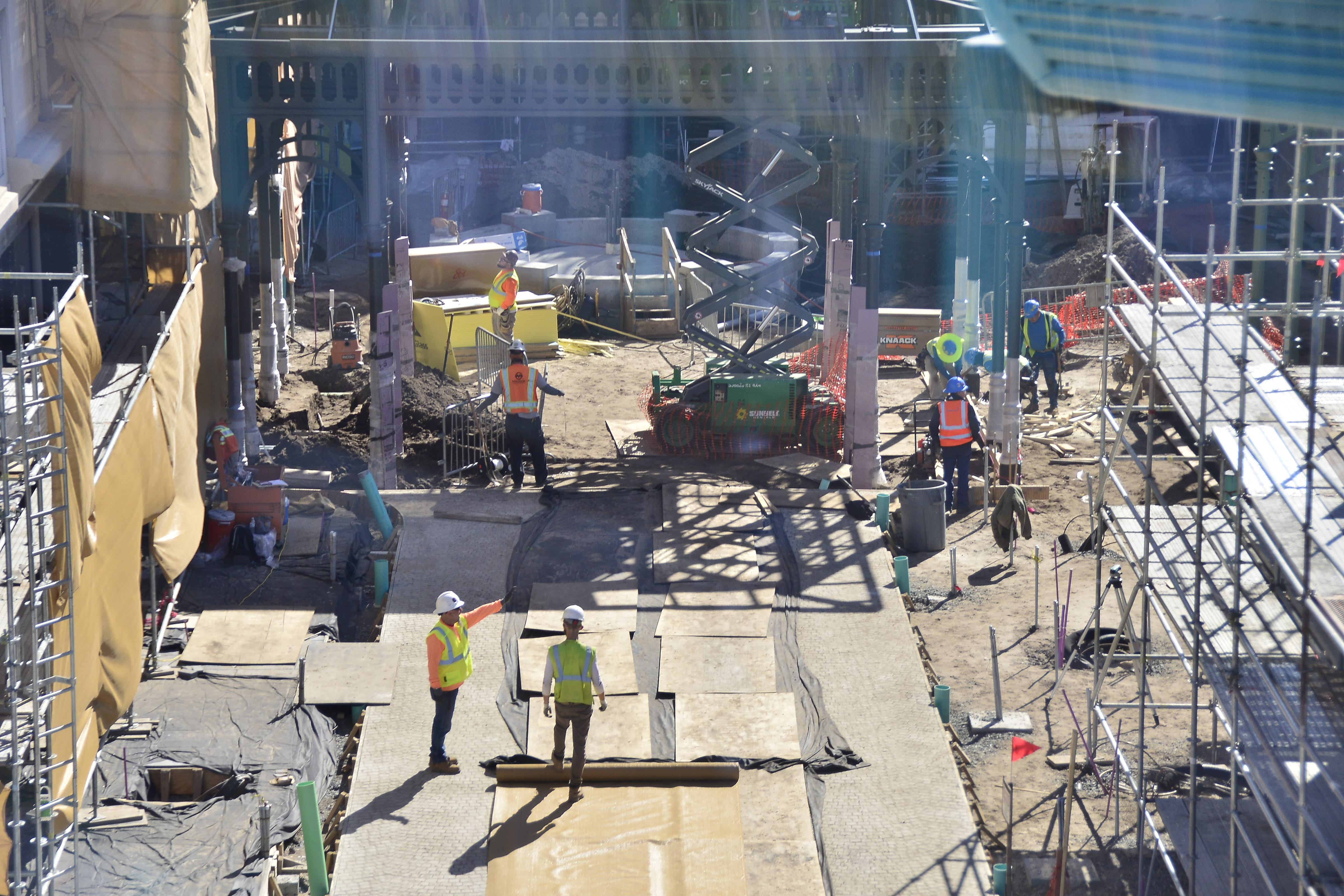 Underneath the overhang, a scissor lift guided workers into place who were working on lighting. At ground level, more work on the support beams for the entrance of the ride continued.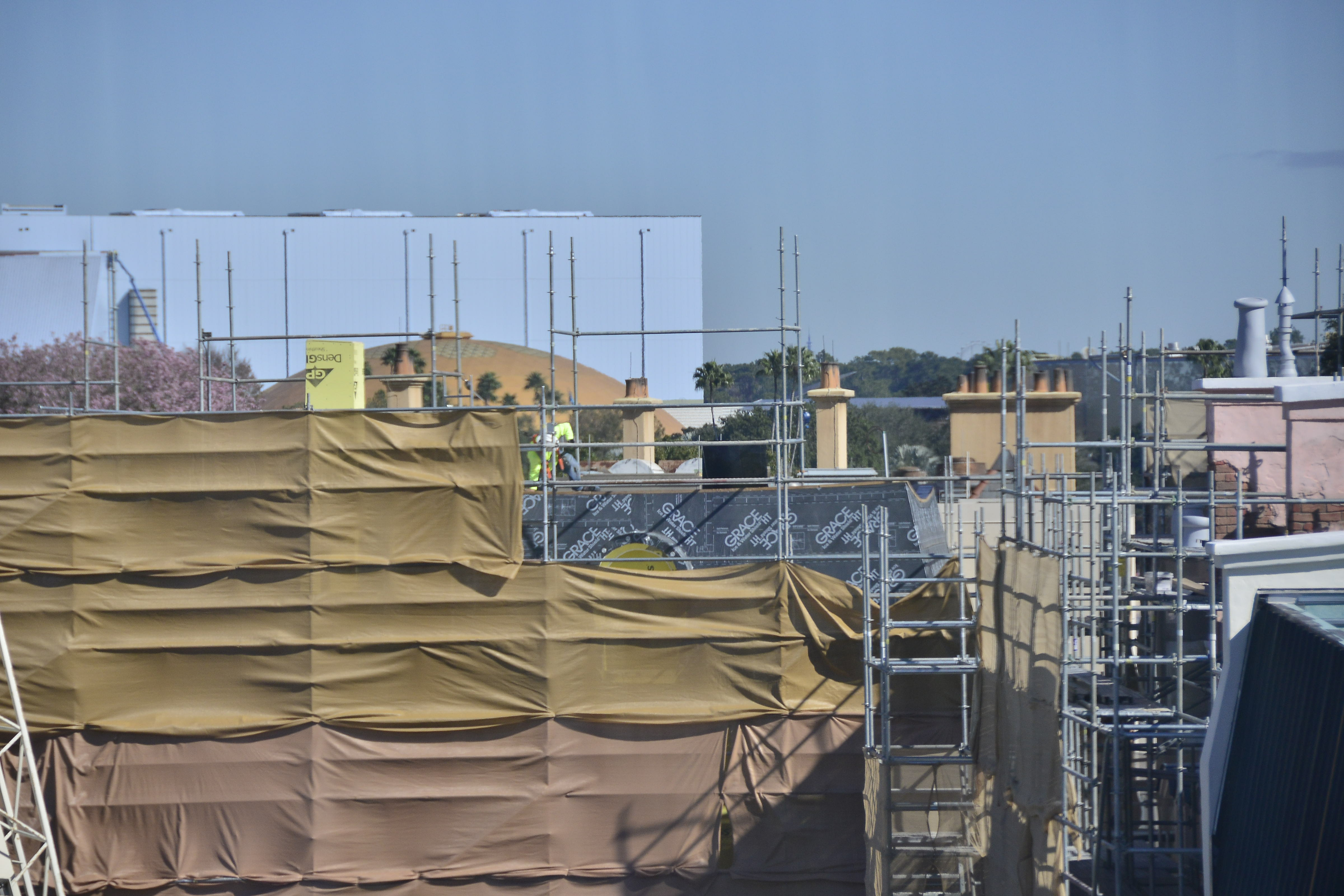 More scrim and scaffolding has gone up over the ride's entrance as well.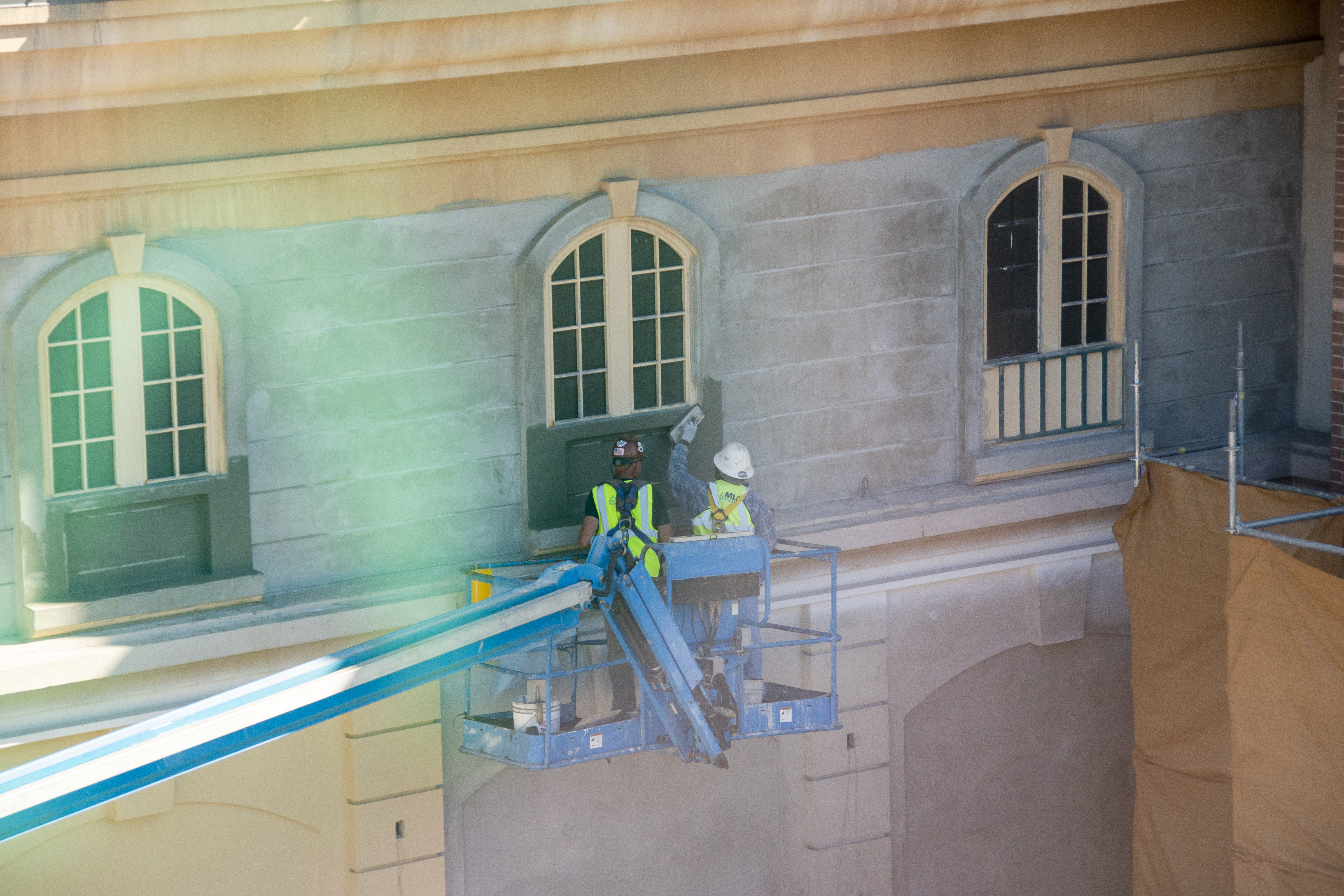 Detail work continues to be applied to the windows of the attraction.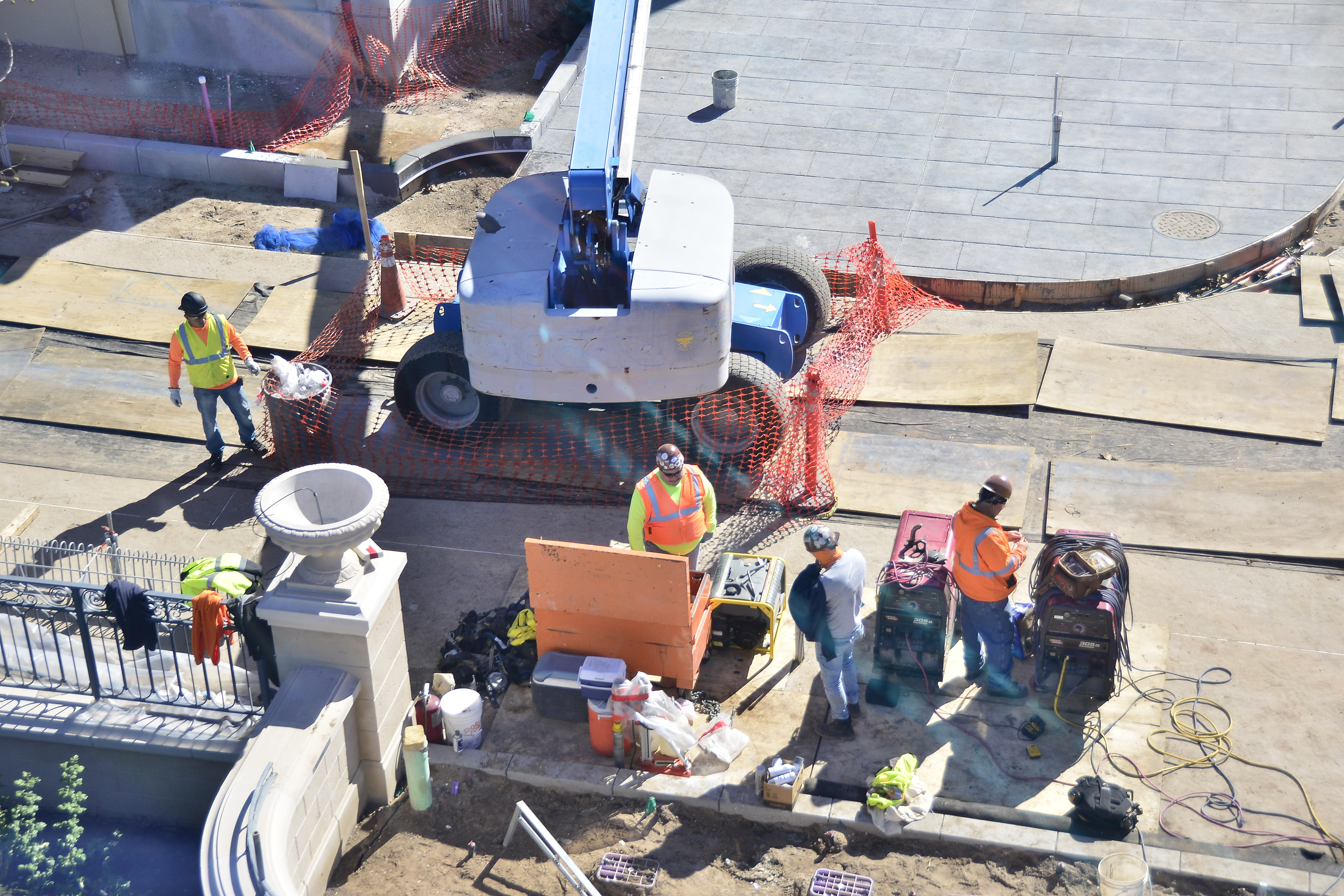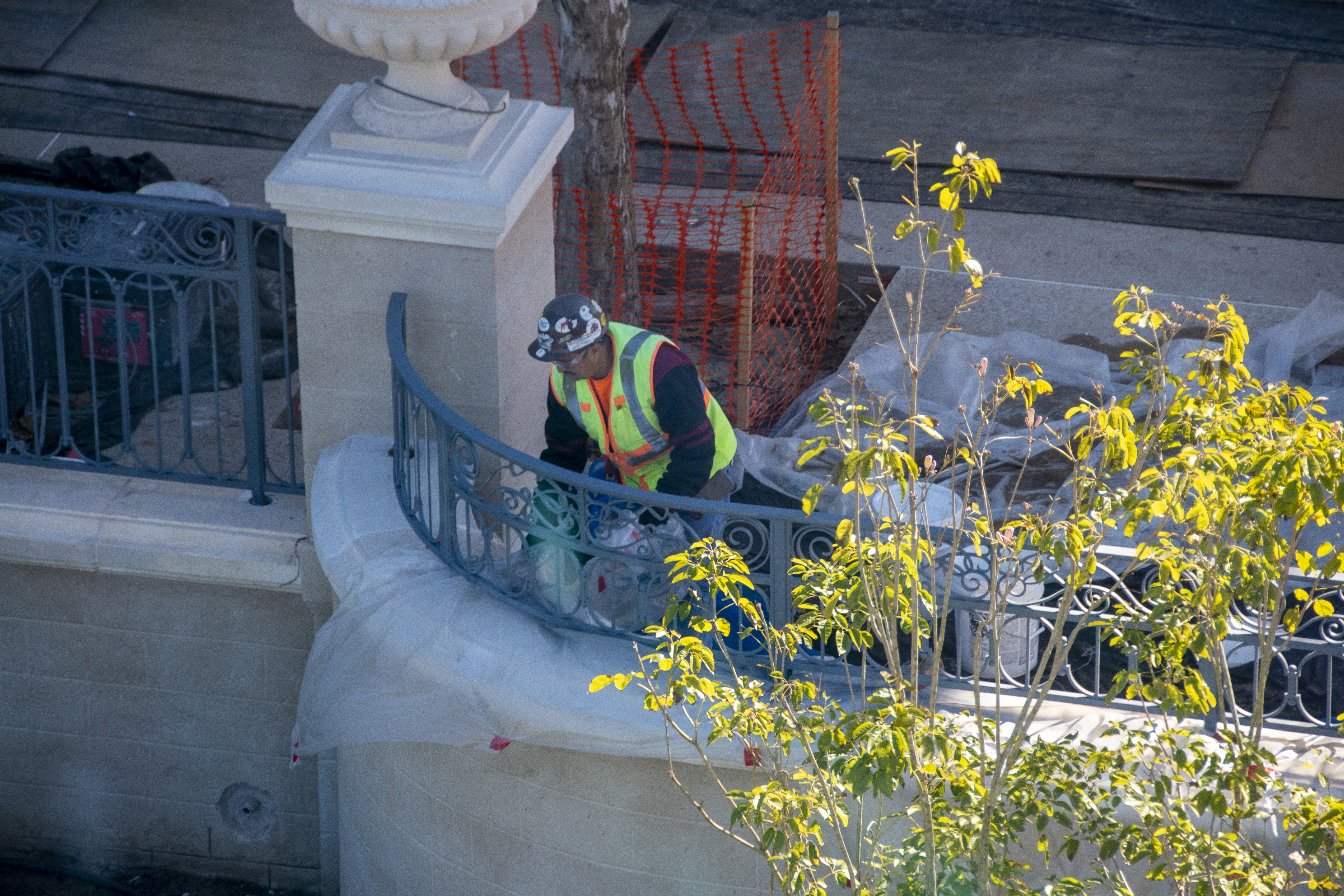 Meanwhile, workers were seen finishing up the latest detail work on the walkway that will lead guests into the new expanded section of the pavilion. Planters have been formed and the metal railing is finally installed along the wall that runs parallel to the waterway.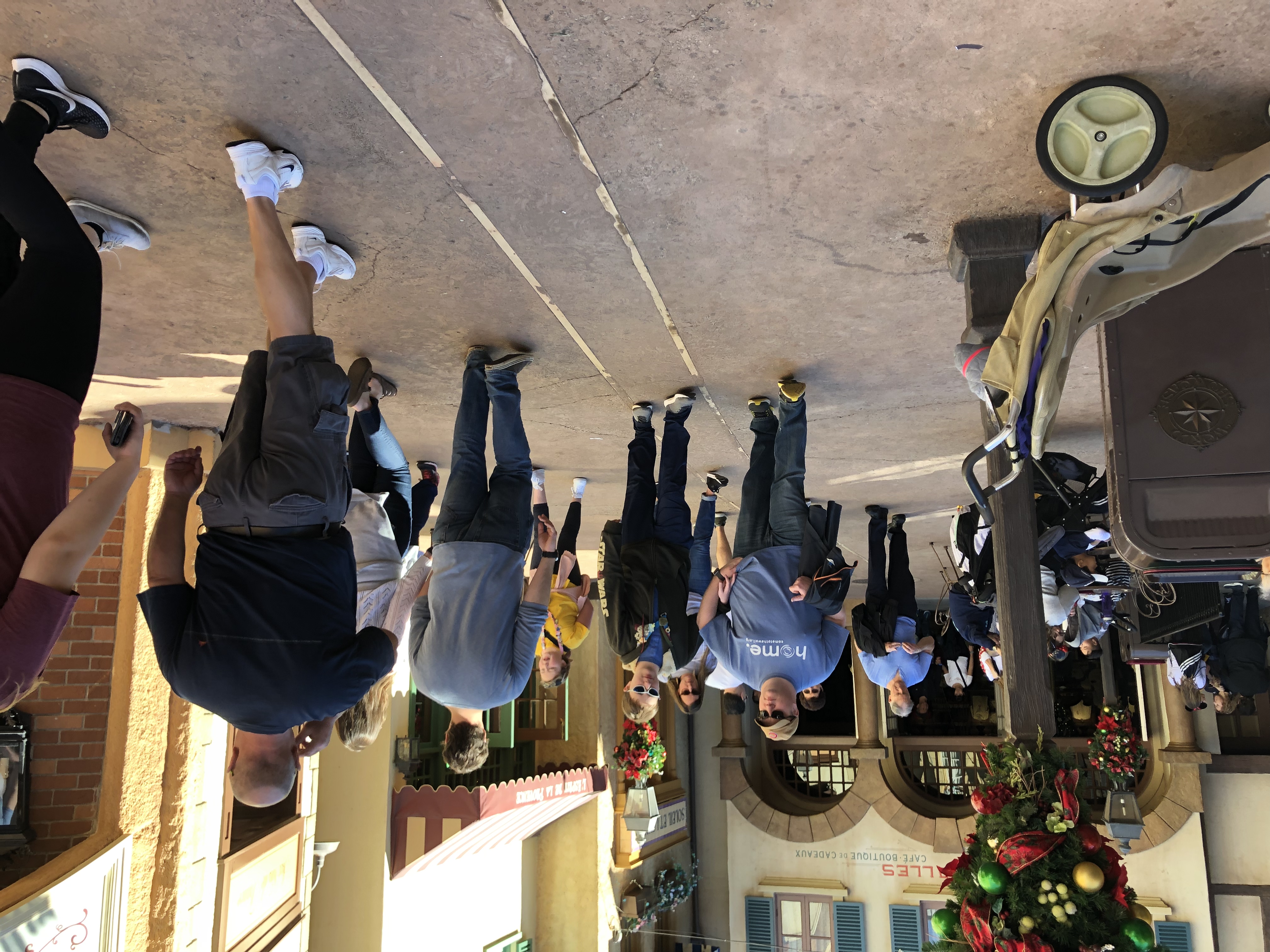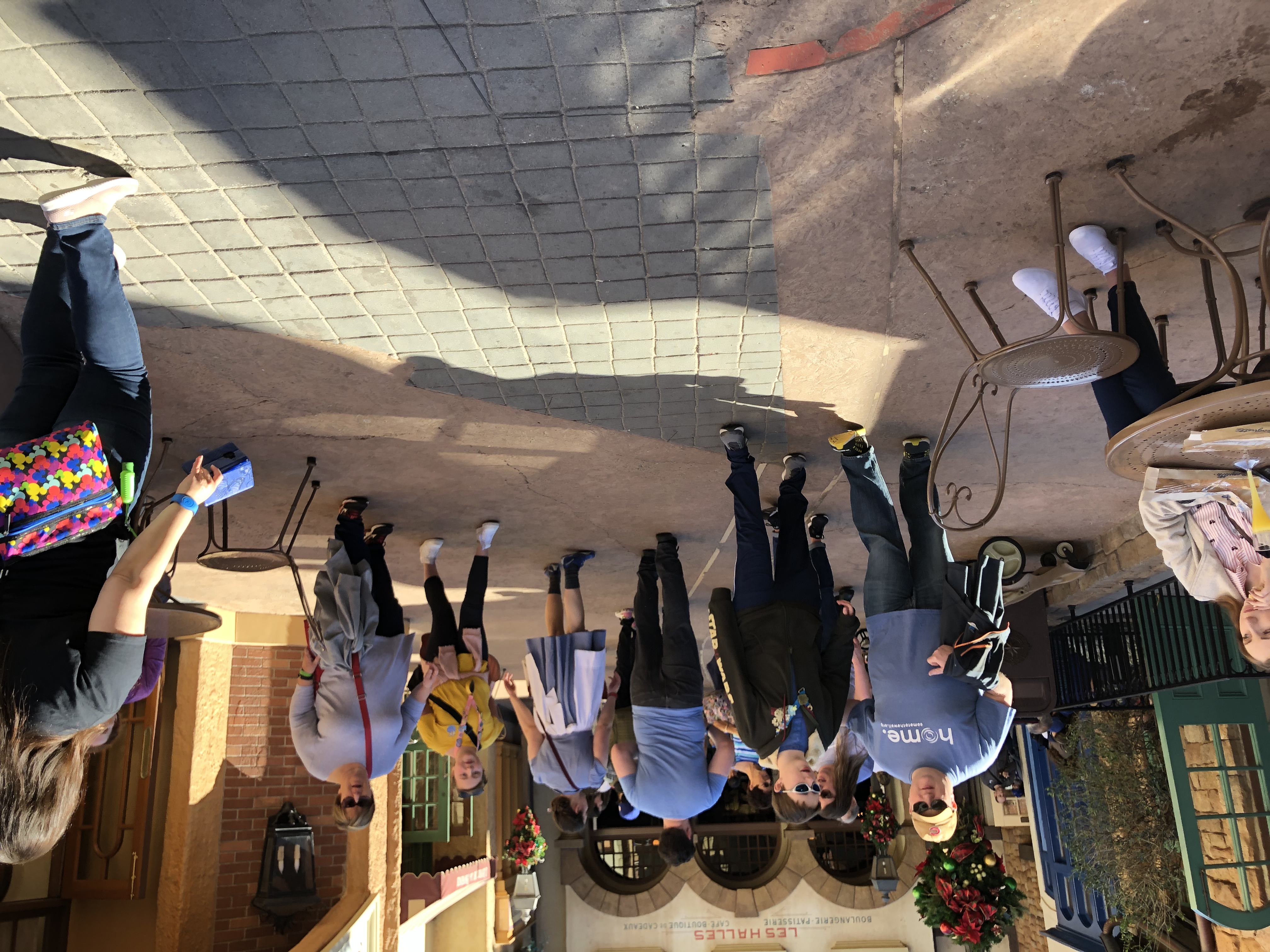 Inside the pavilion in front of Les Halles, removal of the old cobblestones has seen another large section completed this week.
That does it for our visit to the France pavilion. Which part of the new expansion are you looking forward to the most? Let us know in the comments below.