As part of EPCOT's entrance overhaul, a large retro fountain in the style of the park's original water feature is under construction in front of Spaceship Earth. In our latest look at the fountain's progress, we can see the new concrete sections at the outer base of the fountain now completely encircle the structure.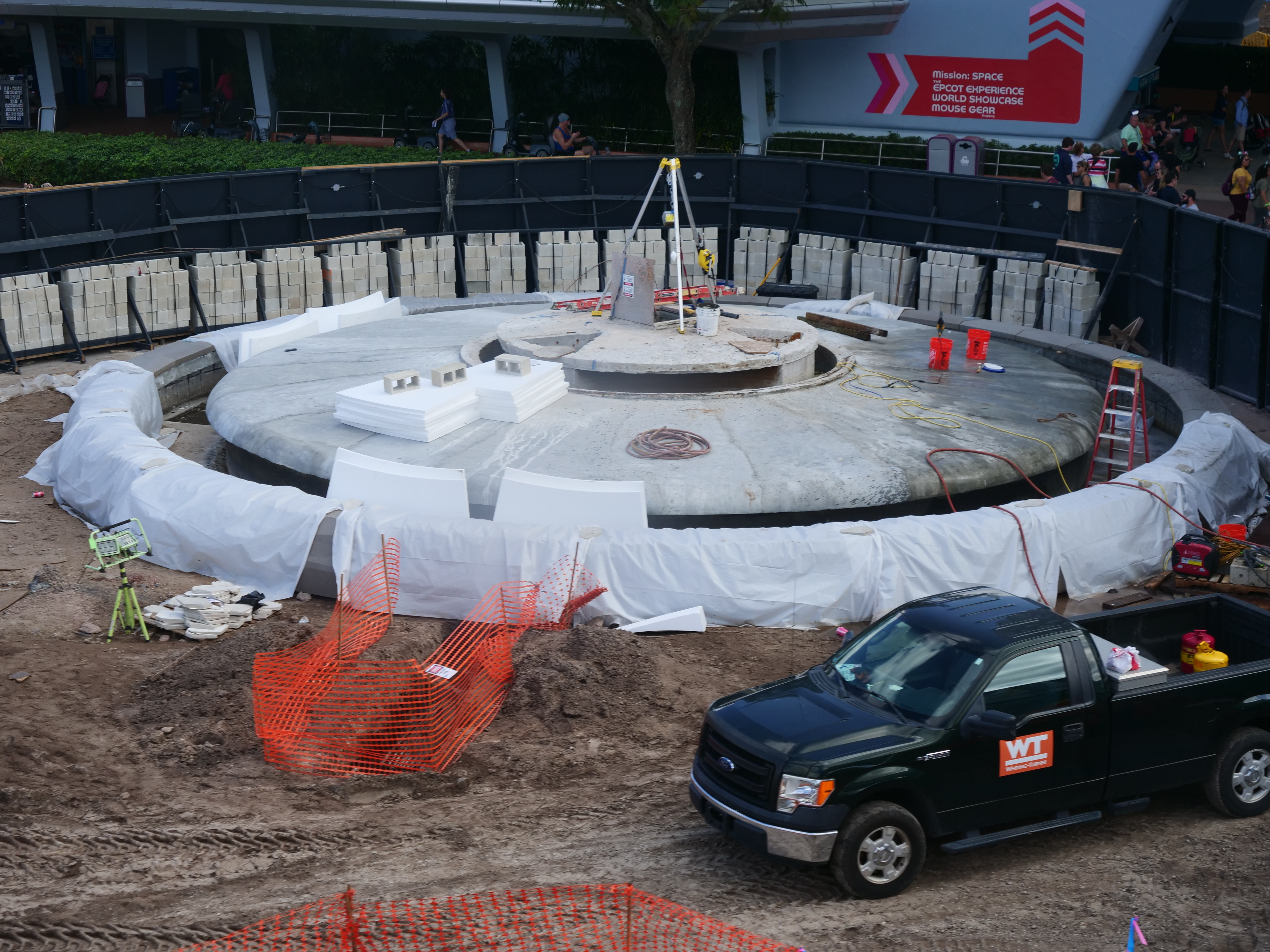 These pieces started going into place last week. We can see that all 360 degrees of the fountain now have the decorative concrete accents in place over the outer base; some sections are covered by white tarp. If you're having trouble identifying what changed, take a look at how the fountain looked earlier this month.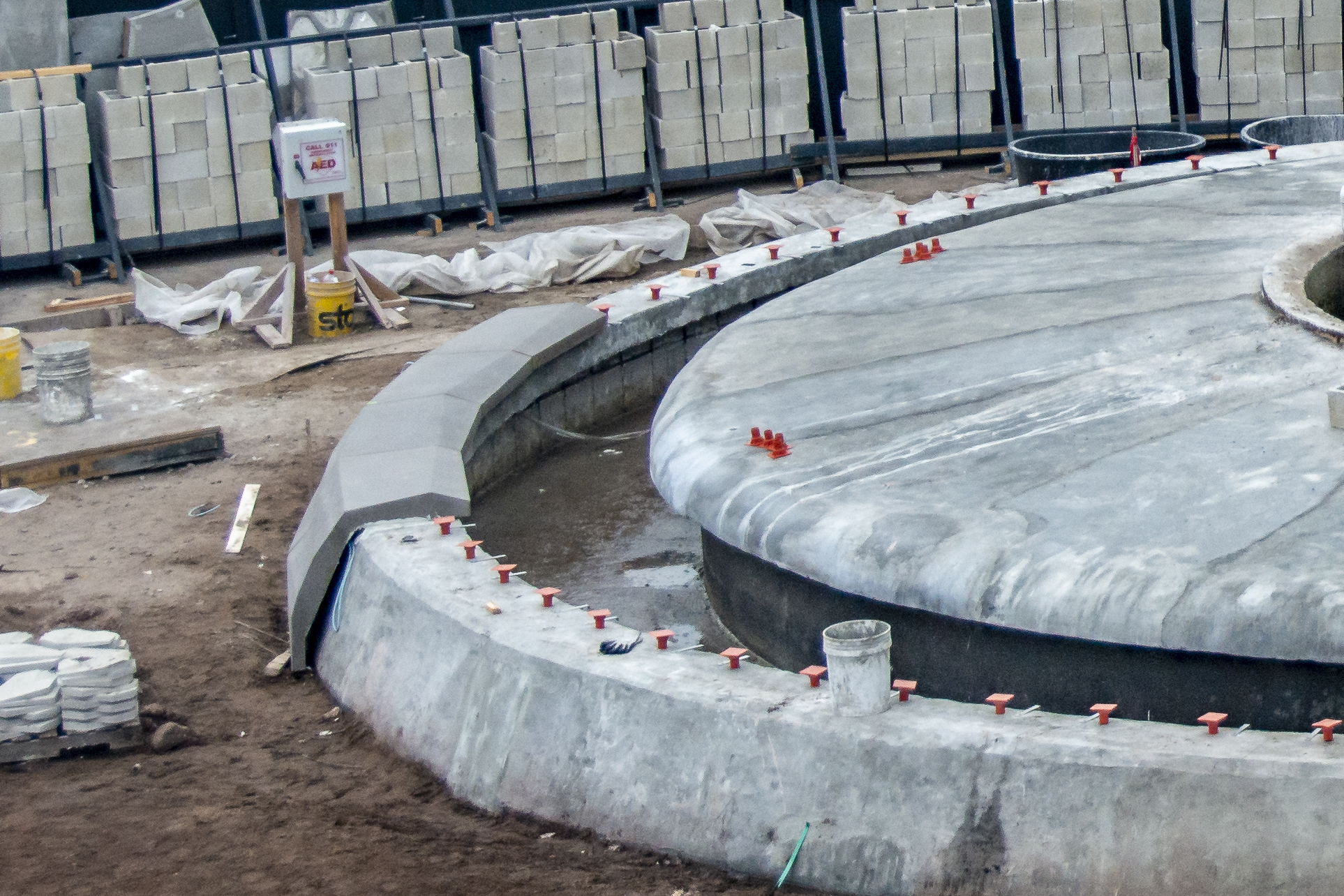 This photo from early February shows a concrete section in place on top the red metal pieces; see our earlier post for more photos.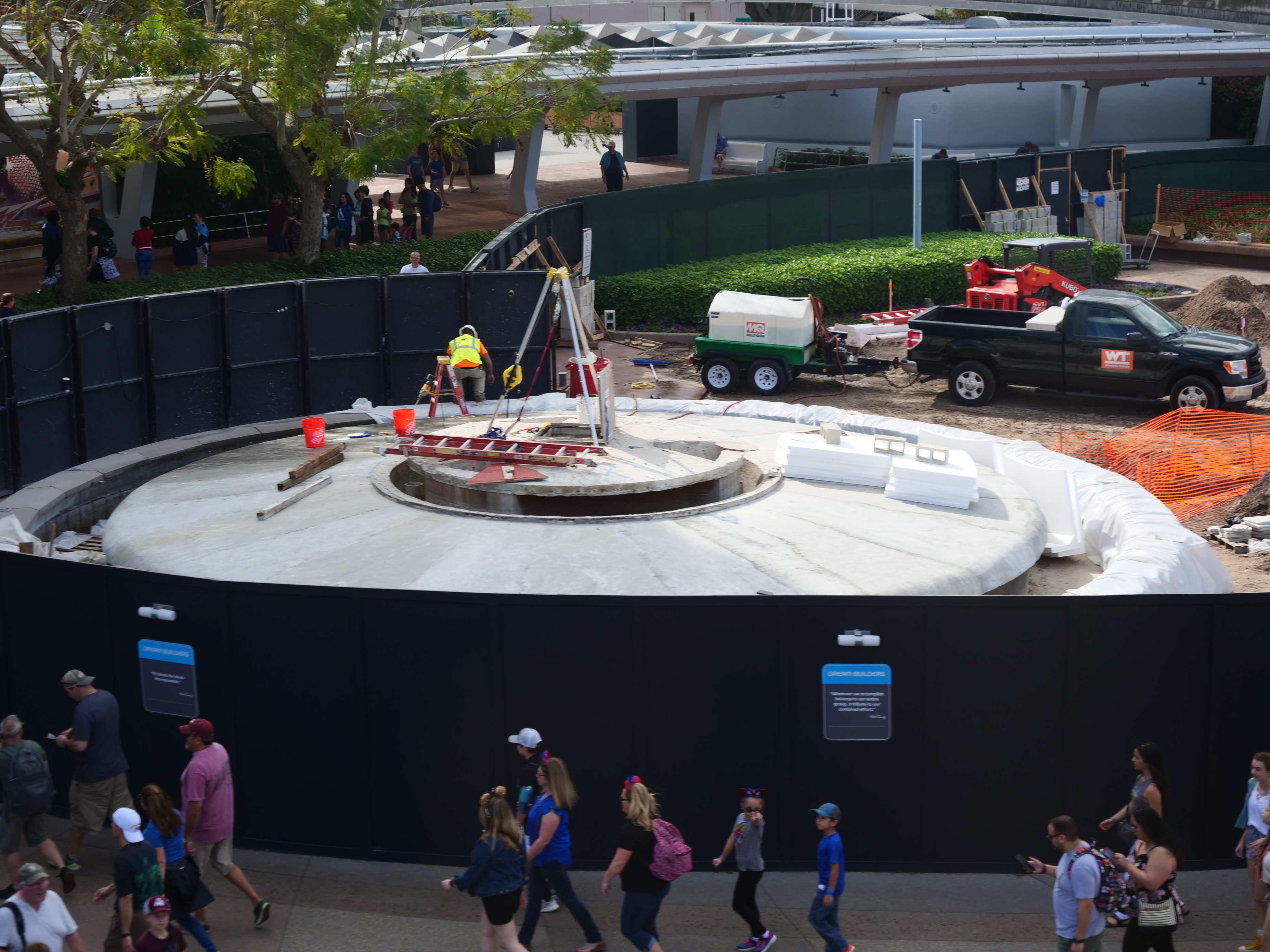 Back to today, it seems more tiles that will cover other parts of the fountain have arrived on site.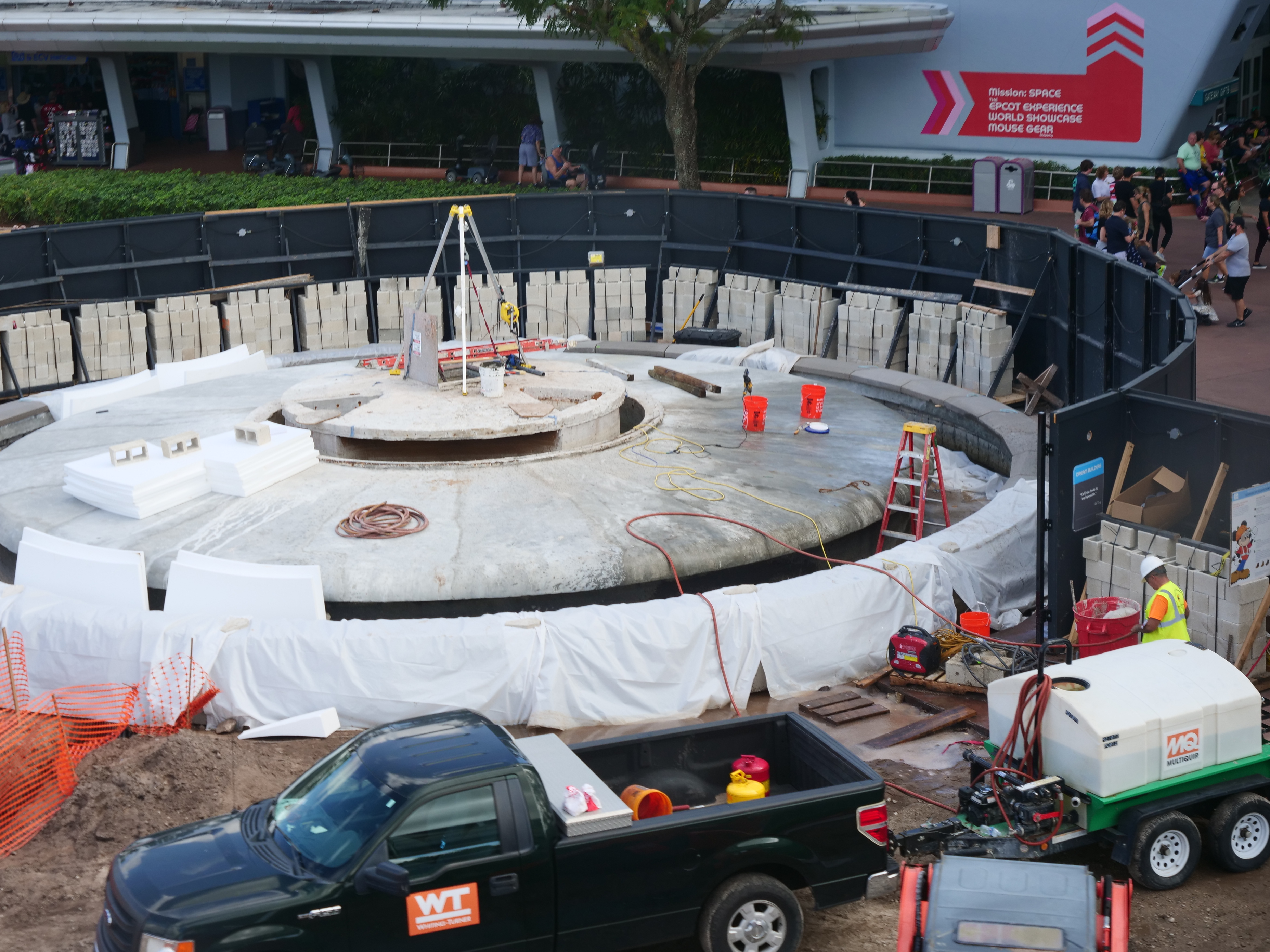 These white tiles are seen stacked on the fountain, with blocks holding them down. While normally tiles wouldn't just blow away, it was a particularly windy day at EPCOT.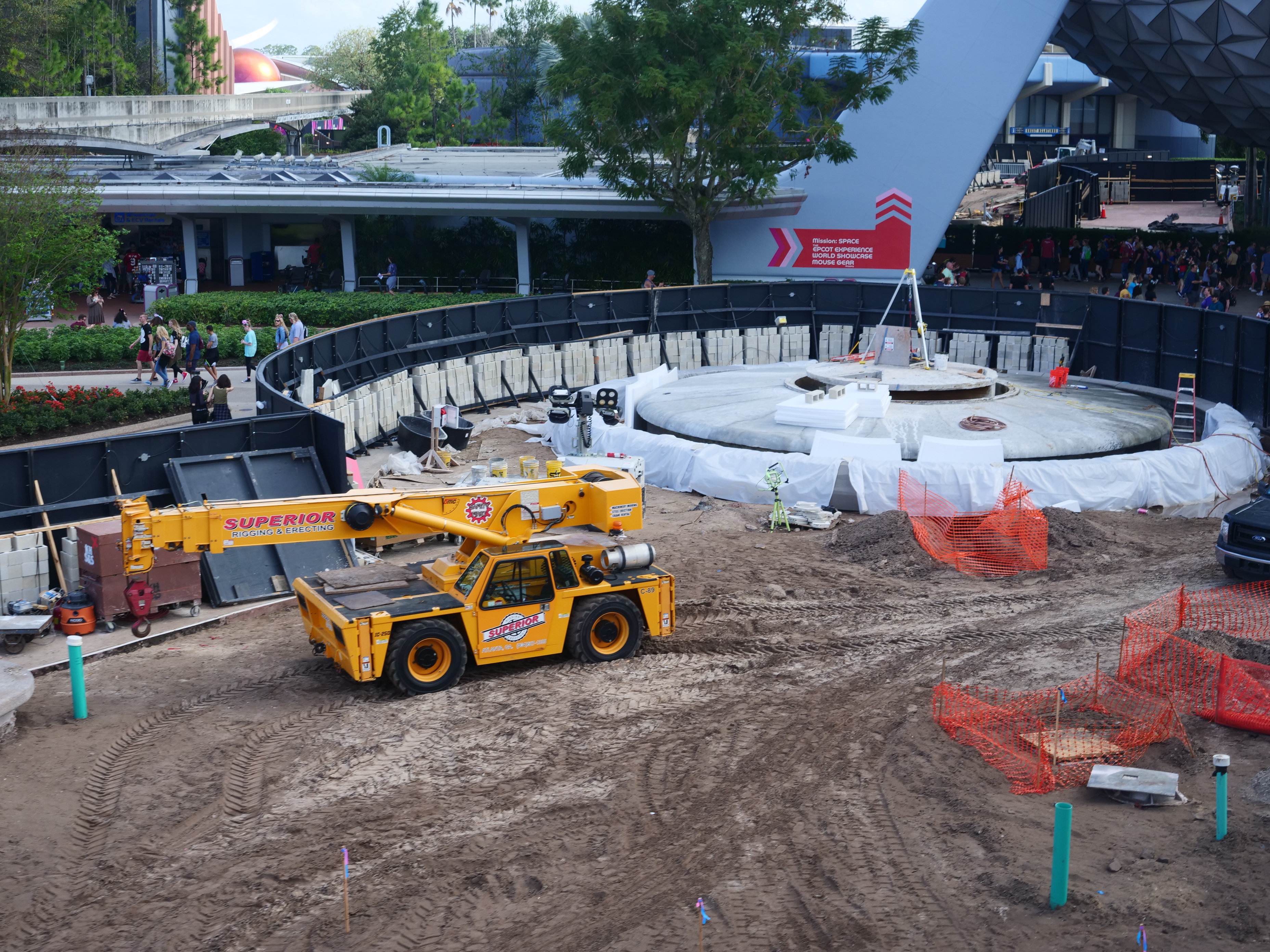 Eventually, we will see the return of some sort of themed tiling that was added to the fountain earlier this year — only to be removed shortly after.
This picture from a wet day last August shows what the fountain looked like prior to its refurbishment. We're expecting the updated version to be much more visually impressive and are looking forward to the completion of the fountain (not to mention the entrance area as a whole).
Are you looking forward to the refreshed fountain? What do you think about its progress so far? Let us know in the comments.