Spring has come, the weather's here, Easter comes this time each year! Or almost, at least. We're still experiencing the chilly wonders of winter right now, but Easter isn't too far off in the grand scheme of things! And while Tokyo Disneyland and our beloved Usatamas are taking a break, Tokyo DisneySea has got the spring urge to celebrate once again with the return of Disney Easter featuring the Usapiyos! And there's a nice set of special food items just for Disney Easter 2020, so let's take a look! The event runs at Tokyo DisneySea runs March 27th through June 12th.
Meal Sets
Magellan's – ¥8900 ($81.62)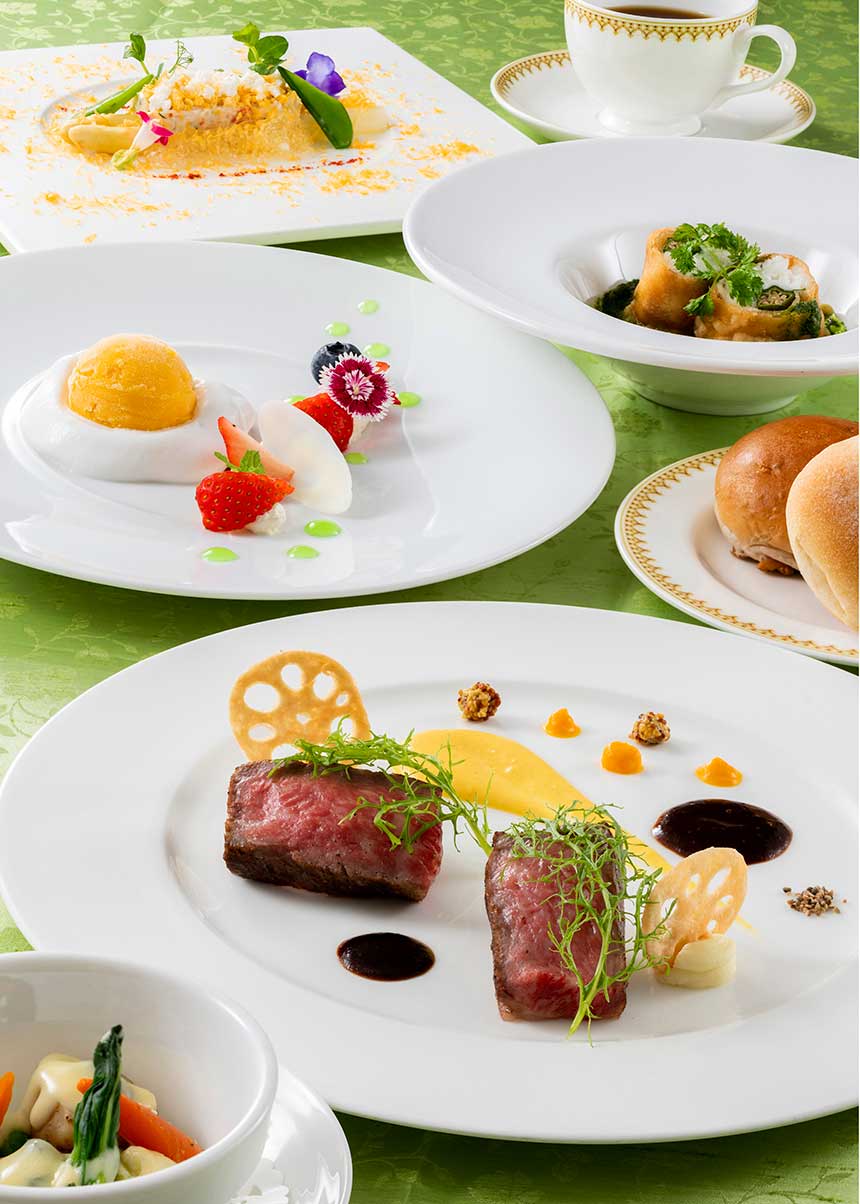 Balk as much as you like at the price, but every meal I've ever had at Magellan's was absolutely spectacular. The appetizers on this set are marinated white asparagus and snow crab gateau, a soup of red sea bream and flageolet beans, and bread. The main course is steak marinated in red wine sauce. For dessert, there's a mango sorbet with coconut foam. Sounds pretty ritzy, right?
Cafe Portofino – ¥1920 ($17.61)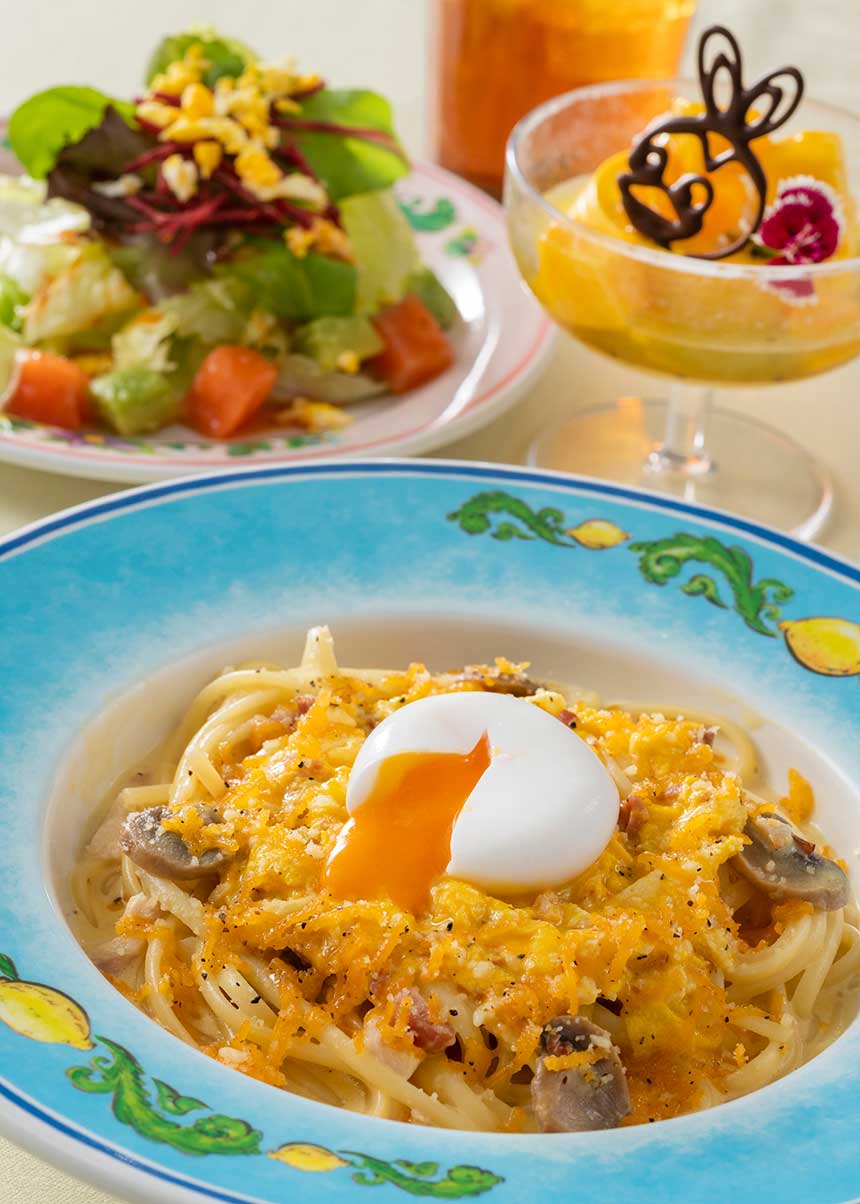 Ah, my favorite counter service restaurant at Tokyo DisneySea! The main course here is a linguine carbonara with an egg. Alongside is a salmon and avocado mimosa salad and a mango pudding with kiwi sauce. You can also select your choice of soft drink.
New York Deli – ¥1260 ($11.56)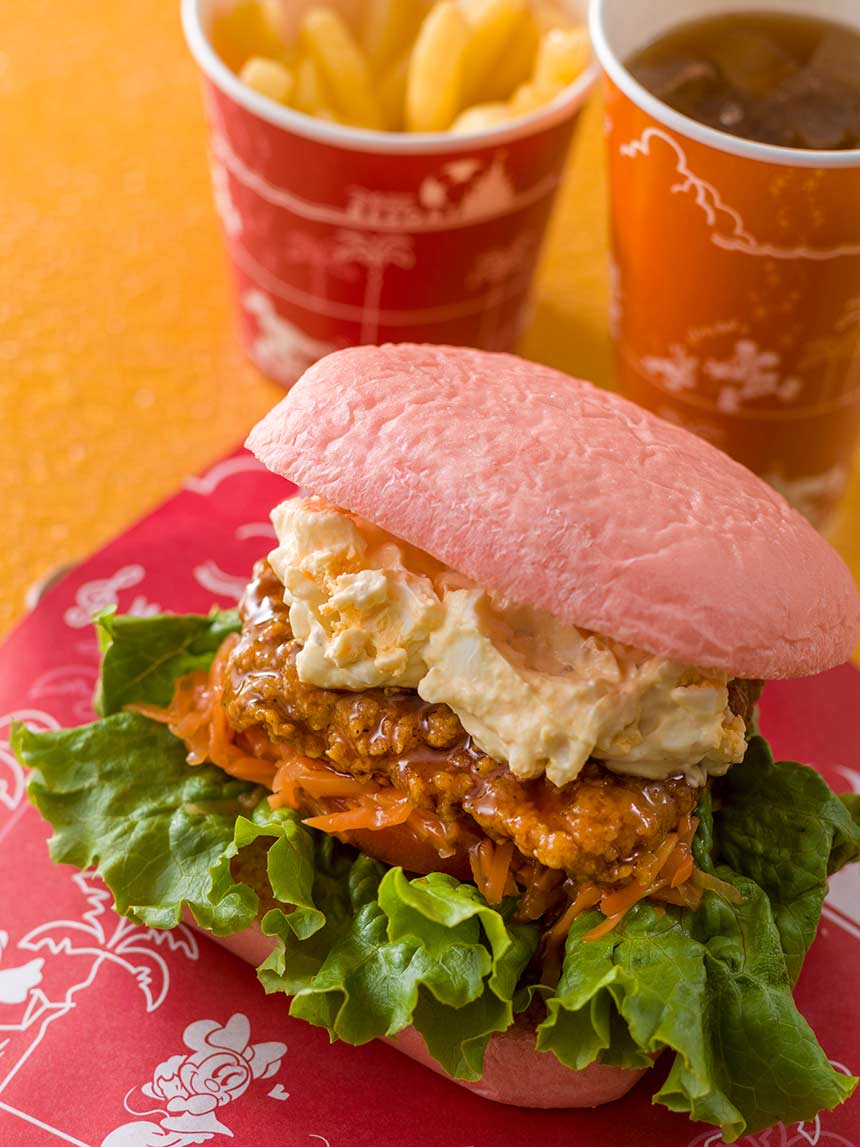 This interesting set comes with a fried chicken, teriyaki, and egg sandwich as the entree. It also comes with French fries and your choice of soft drink. Here's a hint: get the Apple Tea Soda!
Horizon Bay Restaurant – ¥1980 ($18.16)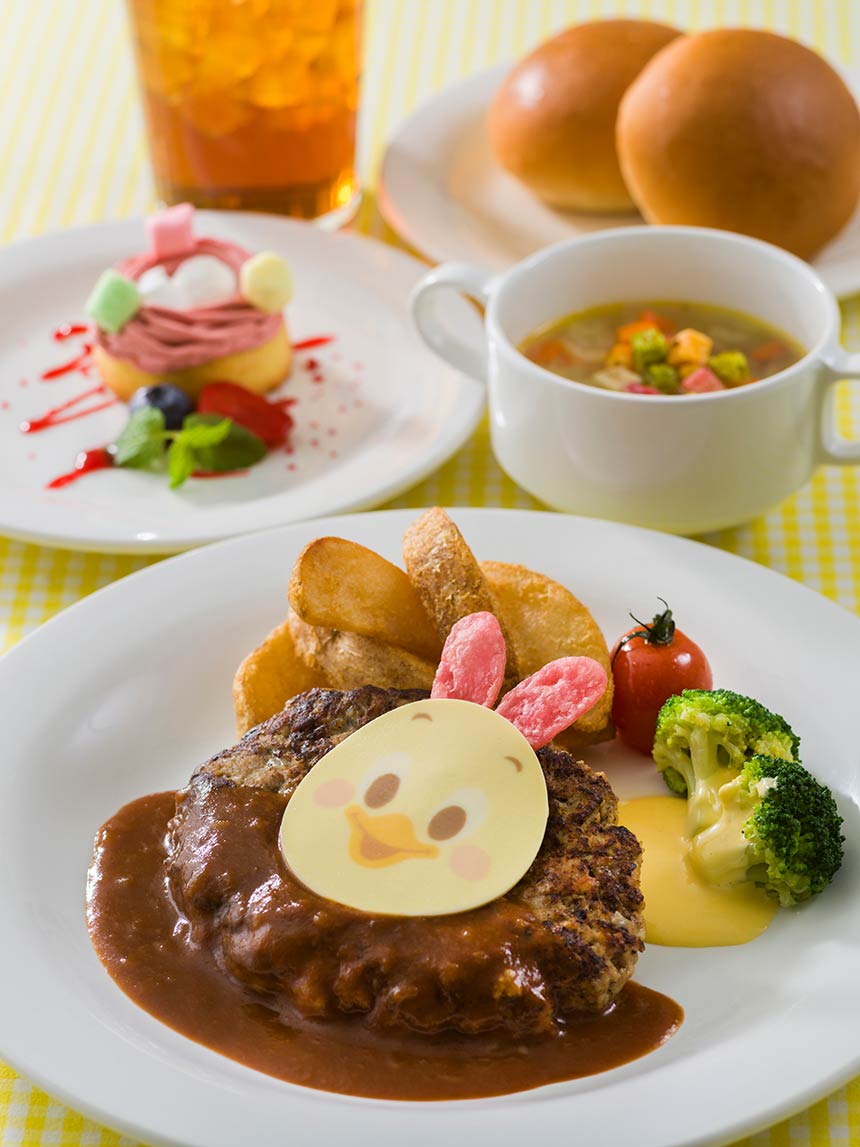 Ah, my other favorite. As usual, the set features a meat patty (this time with cheese like an Usapiyo face and a demi-glace sauce). Alongside the meat patty is the returning vegetable-bacon soup and a raspberry cream cake. I'm already excited for this one!
Mamma Biscotti's Bakery – ¥1180 ($10.82)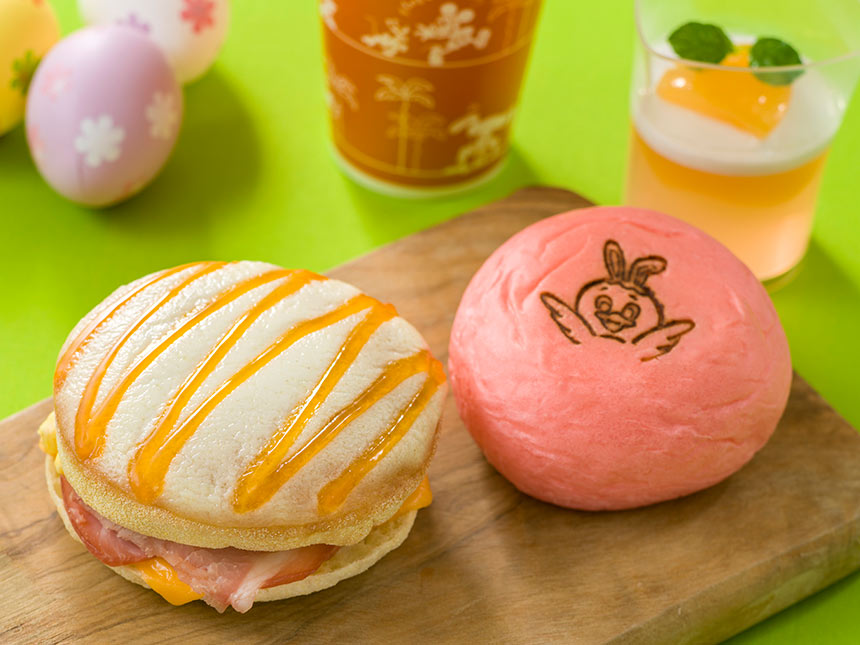 Over at Mamma Biscotti's, we're doing things a bit differently, it seems. The main sandwich is a roasted pork, egg, and bacon sandwich. On the side is a cream bread featuring a burned-in Usapiyo. And the peach jelly makes it return this time of year! Who's hungry, because I sure am!
Snacks & Beverages
Sebastian's Calypso Kitchen – ¥450 ($4.13)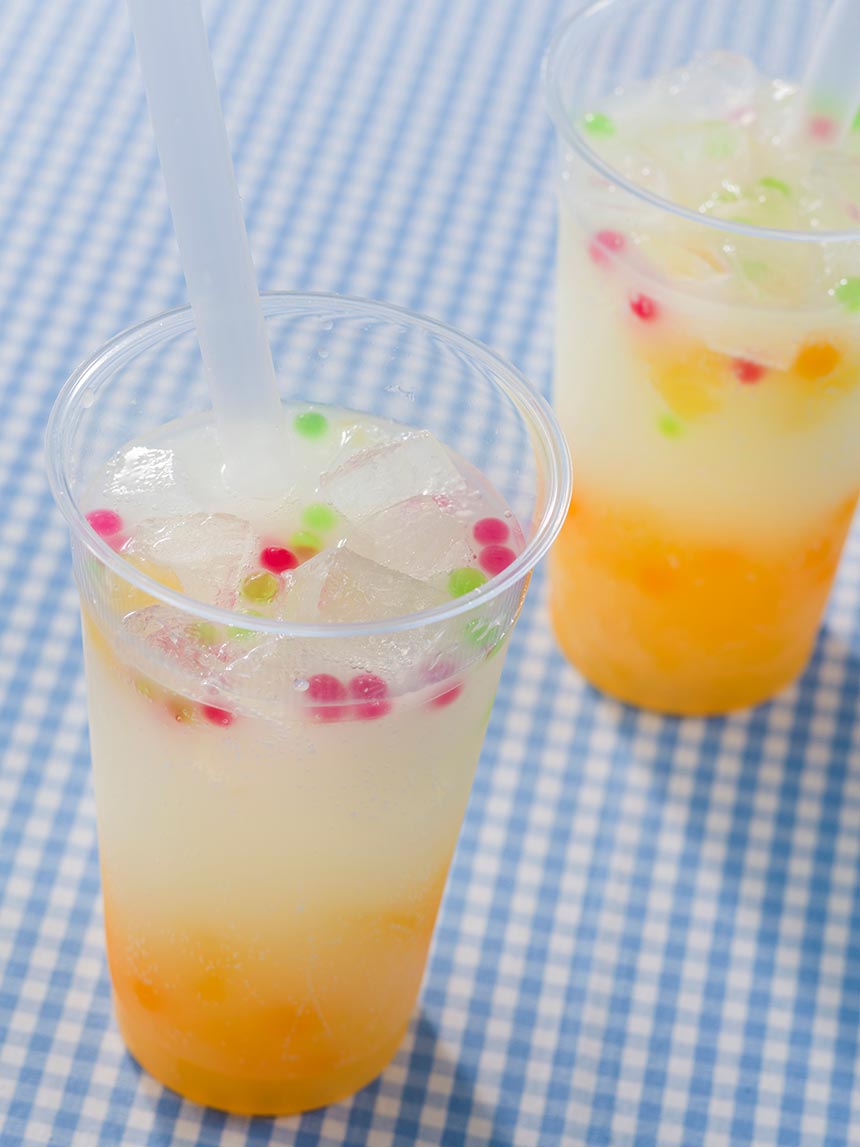 Over at Sebastian's Calypso Kitchen, you can pick up this Sparkling Orange Jelly Drink for ¥450! I'm a huge fruity person, so I'm looking forward to this!
Horizon Bay Restaurant – ¥450 ($4.13)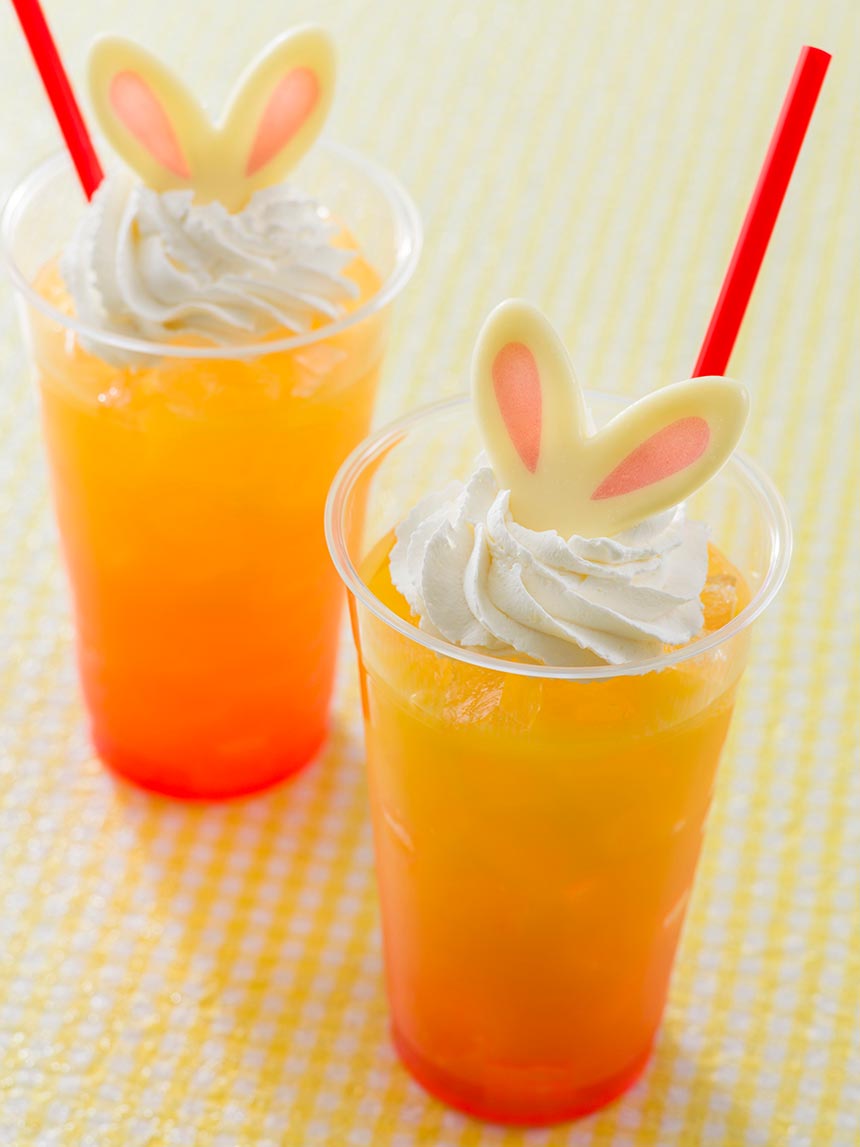 Over at Horizon Bay, this drink features orange and cream flavors with some cute Usapiyo ears on top! I bet this drink can be added to your set for a nominal fee, but there's no price point yet.
Raspberry Mousse & Orange Jelly with Souvenir Cup – ¥800 ($7.34)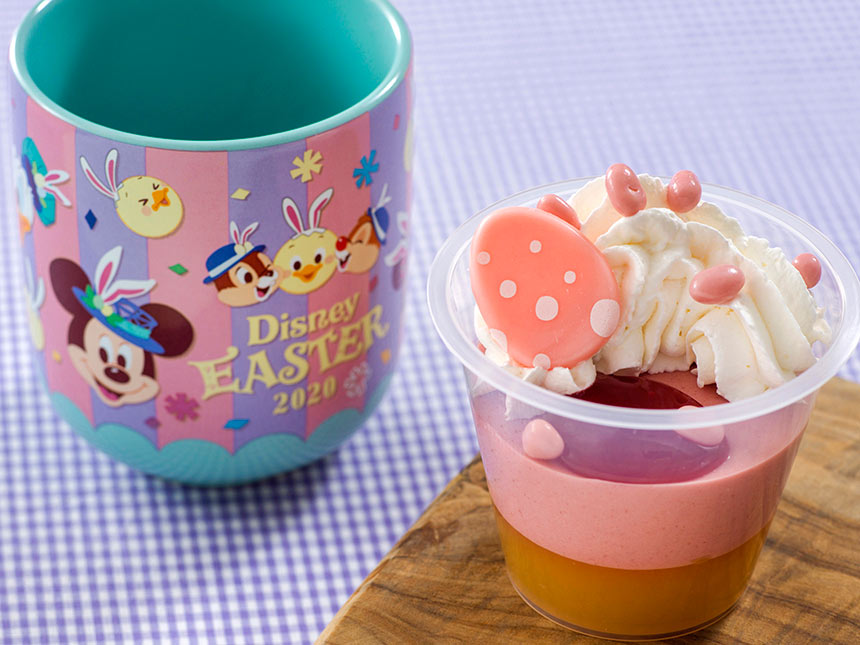 Strawberry Mont Blanc with Souvenir Plate – ¥800 ($7.34)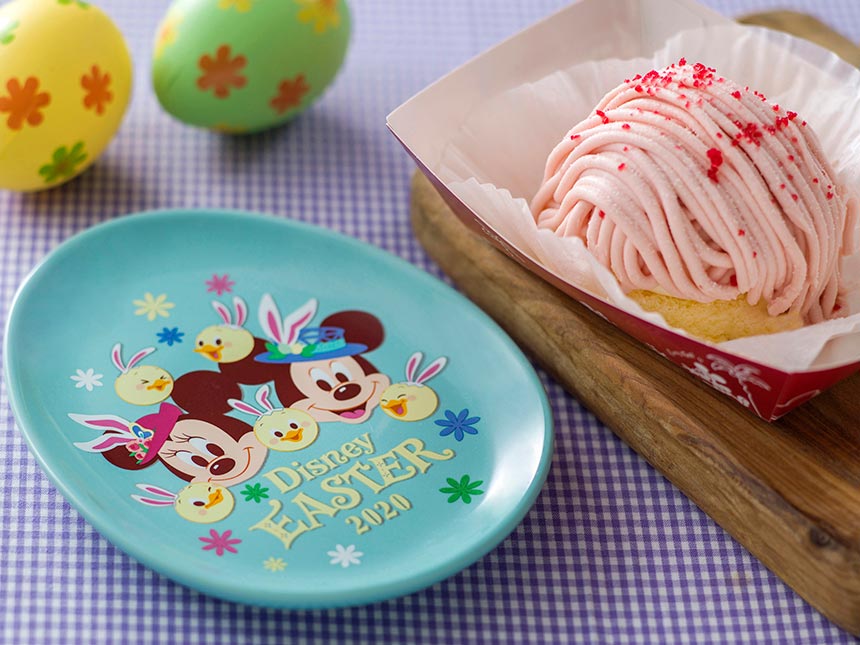 And that's the deliciousness coming to Disney Easter 2020! Remember that all of these items will be on sale from March 20th through June 12th, 2020! I tell you, I'm really hungry after exploring all of the food. Although I'm rather disappointed that the offerings seem to be decreasing over time. There's no real snacks and a severe deficit of special sets compared even to last year. We also aren't gaining any lunch cases this season, it seems. Here's hoping this year, with the massive New Fantasyland expansion, is the exception.
Are you considering or planning a visit to Tokyo Disney Resort? Visit TDRPlans for every detail (and more) that you'll need to make your trip the best it can be! And stay tuned to WDWNT for up-to-date news on Tokyo Disney Resort, Walt Disney World, and Disney Parks worldwide!