Yesterday, we saw the return of the beloved Miss Piggy fountain at the entrance to Muppets Courtyard. Having been dismantled, scrubbed clean, and given a new coat of paint, Ms. Liberty looks better than ever… however her return comes at the loss of even more Muppet figures from the fountain.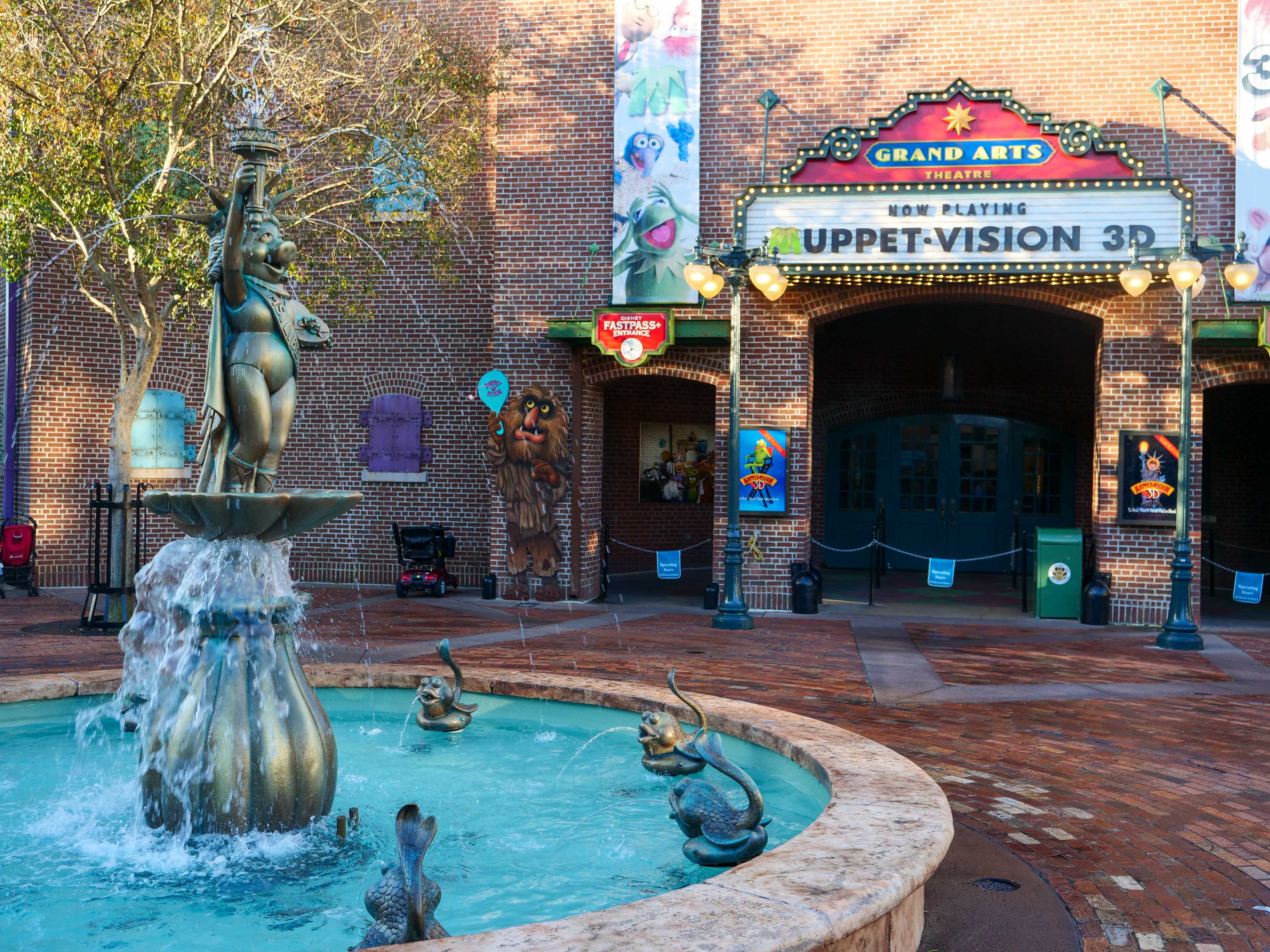 As we've discussed in past updates, starting in late 2016, the fountain became a planter to accommodate Galaxy's Edge construction, and when it did return as a fountain, the moving elements and a number of character statues had been removed from it as part of the Grand Avenue makeover of the former Muppets Courtyard.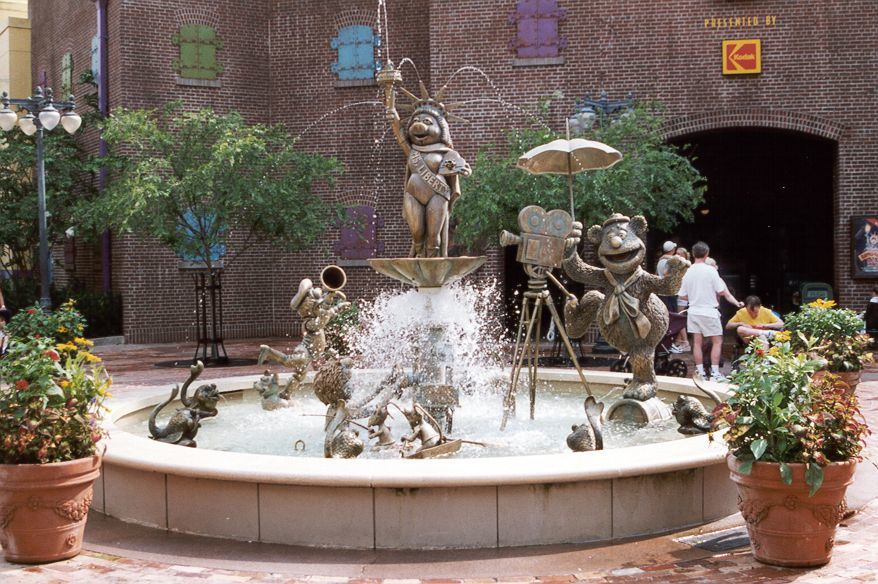 Up until now, the fountain still featured a set of rats fishing from a tiny boat.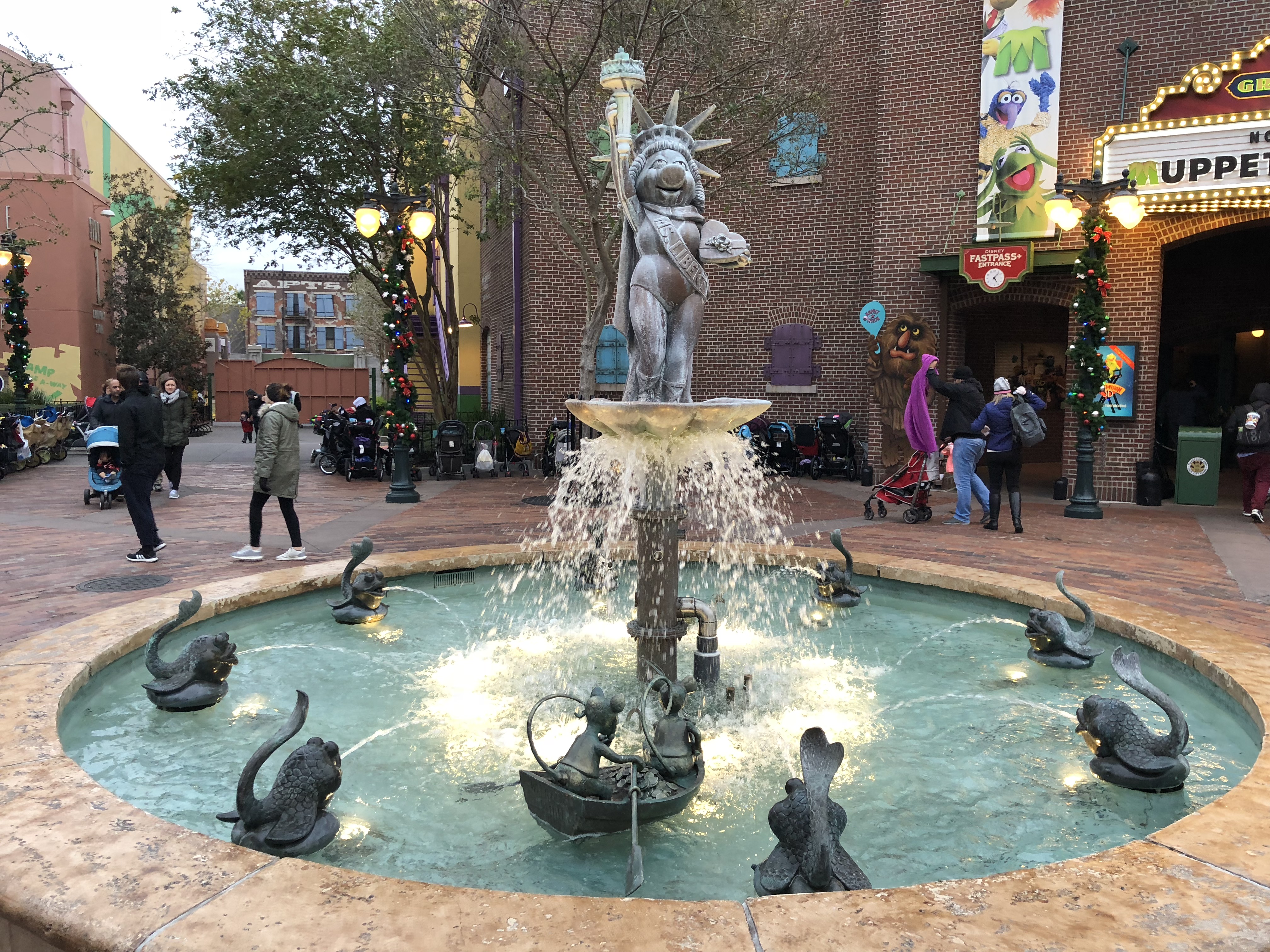 The Muppets Courtyard fountain as it has been since the inception of Grand Avenue.
We noticed they were gone yesterday when the fountain was unveiled, and with the fountain filled up and in operation today, they remain absent.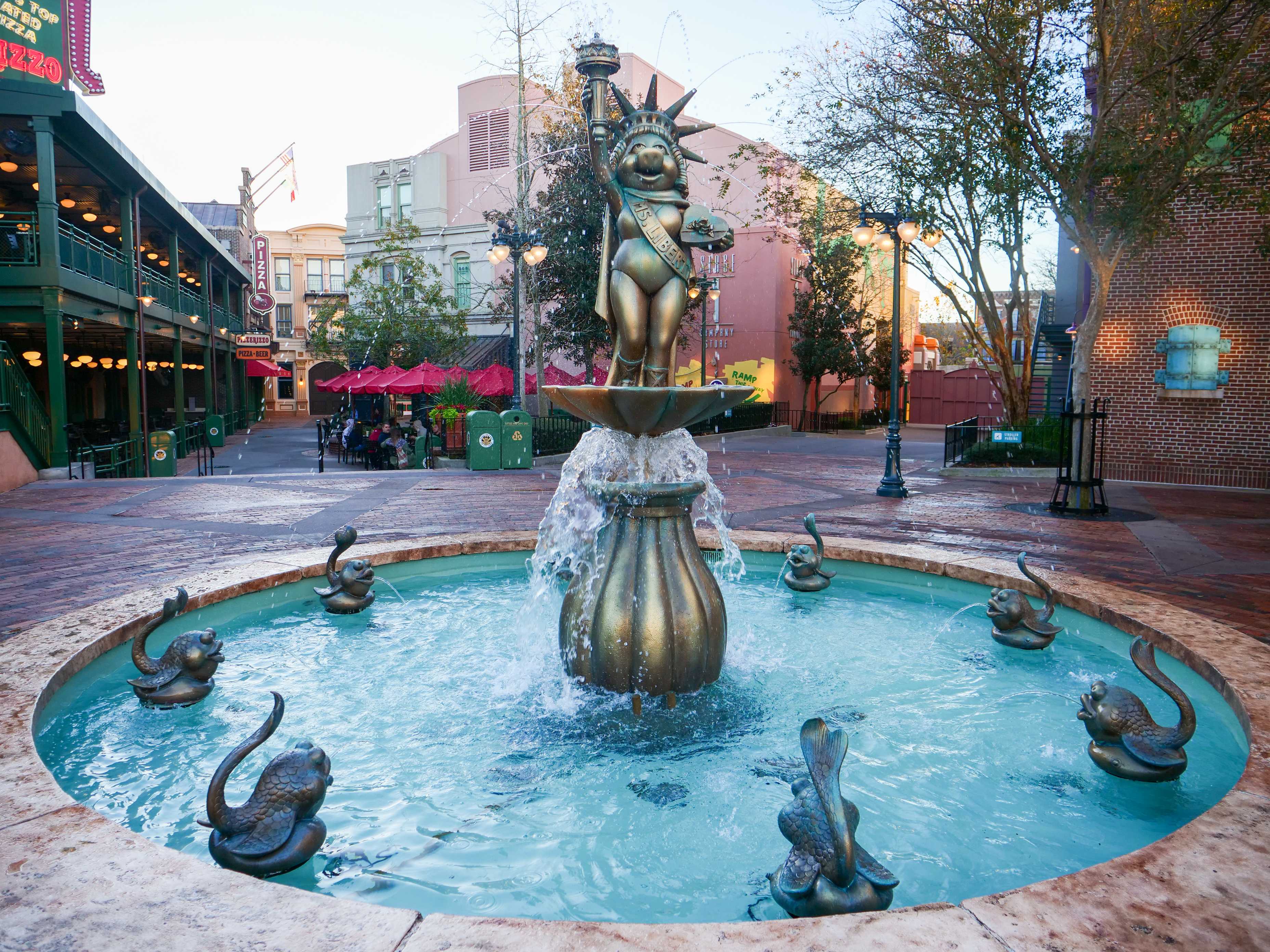 It appears this is the next iteration of the fountain while this area of the park still remains.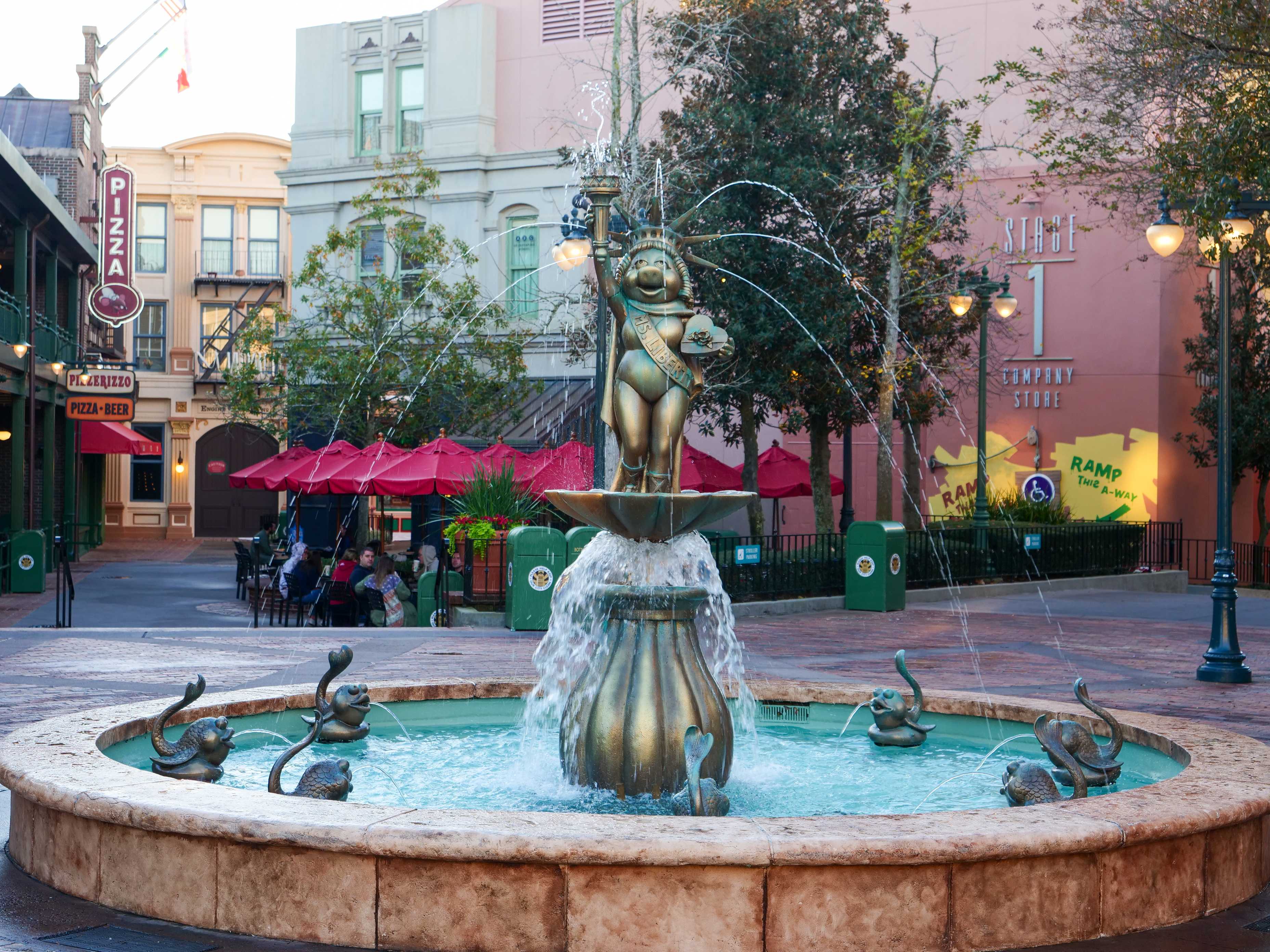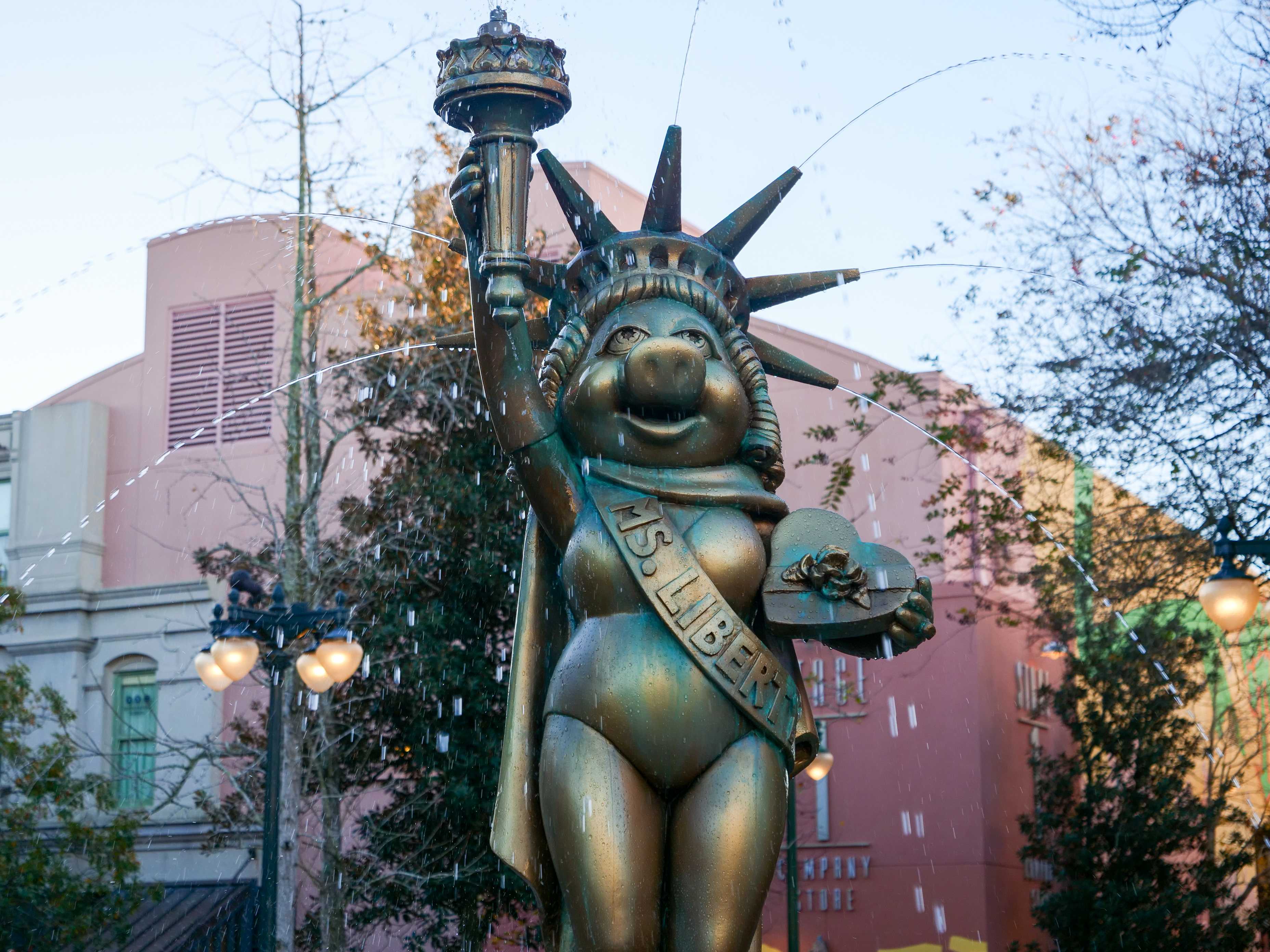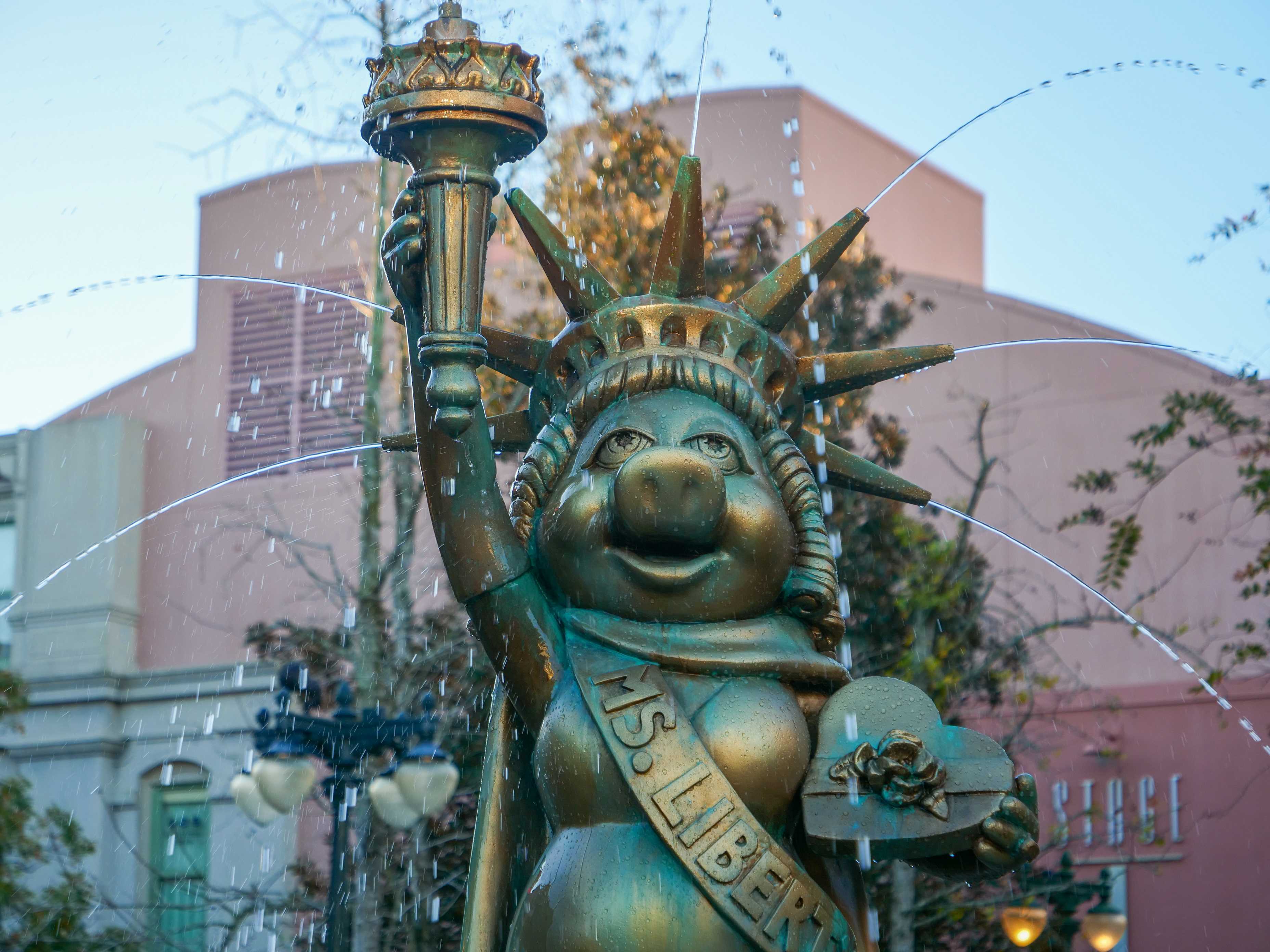 Muppet*Vision 3D reopened yesterday with a refreshed interior after refurbishment. While Muppets Courtyard appears to be clinging for relevance in an age of a Star Wars-dominated Disney's Hollywood Studios, we hope that continued interest from guests will help keep this area alive and resilient in the face of changes.