It was a chilly start to the day here at the Most Magical Place on Earth, but that won't stop us! After finding lots of construction updates yesterday, we were excited to see what was new today.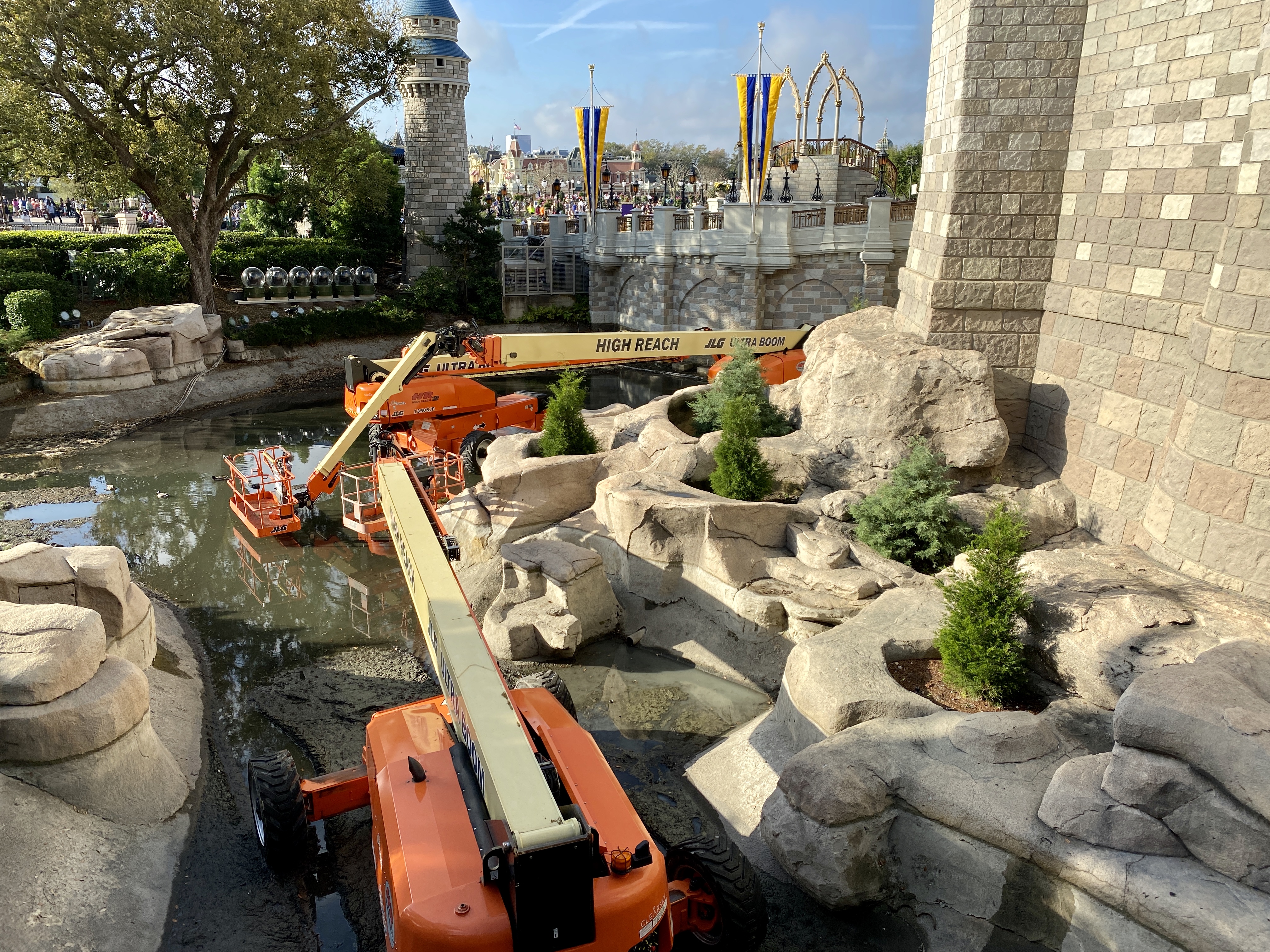 Numerous high-reaches are staged in the drained moat of Cinderella Castle for the ongoing castle painting project. You can check out the latest progress here.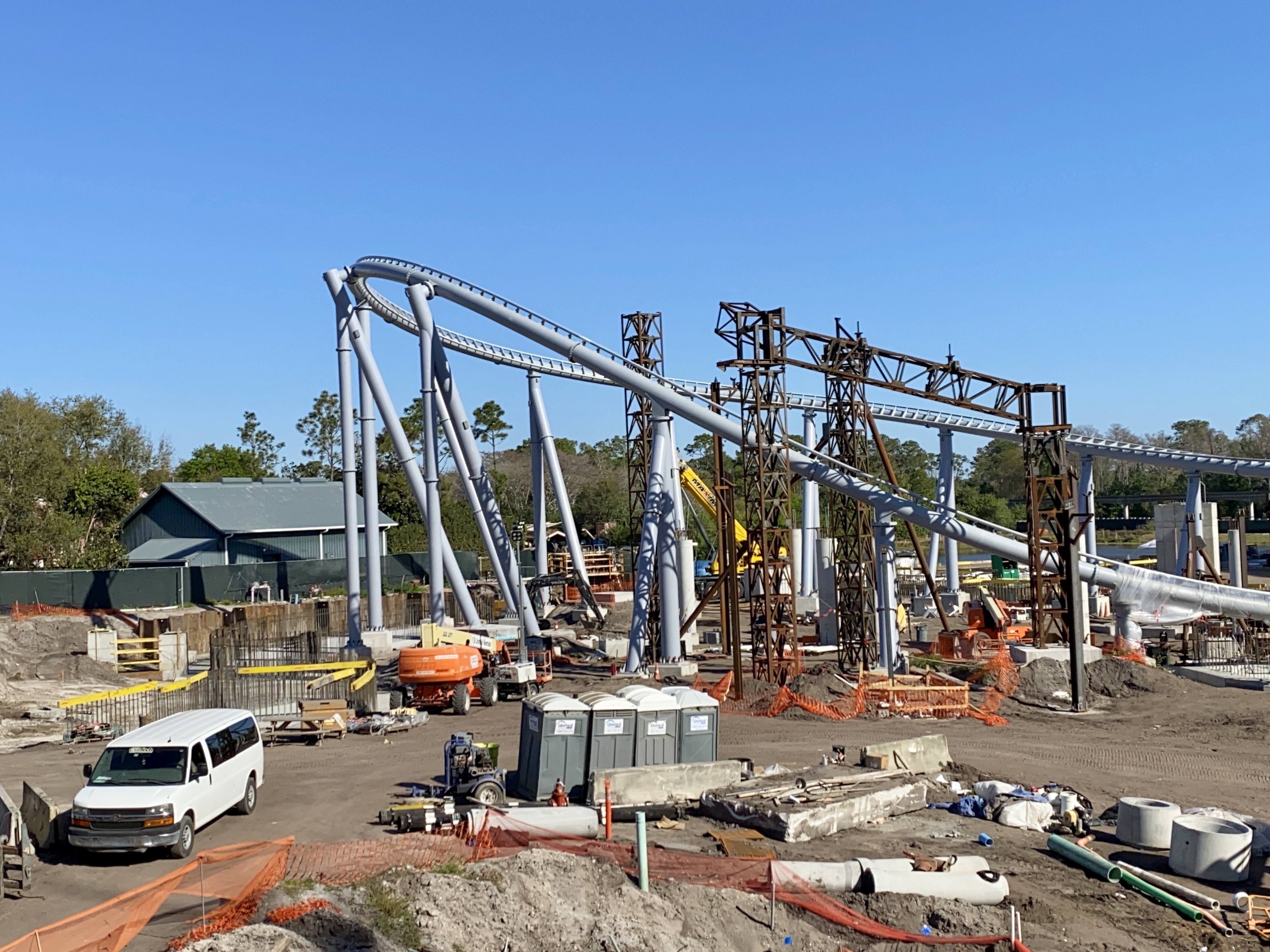 Over at the construction site of TRON Lightcycle Run, work continues on the track canopy supports. They added a horizontal structural piece since yesterday, running alongside the track.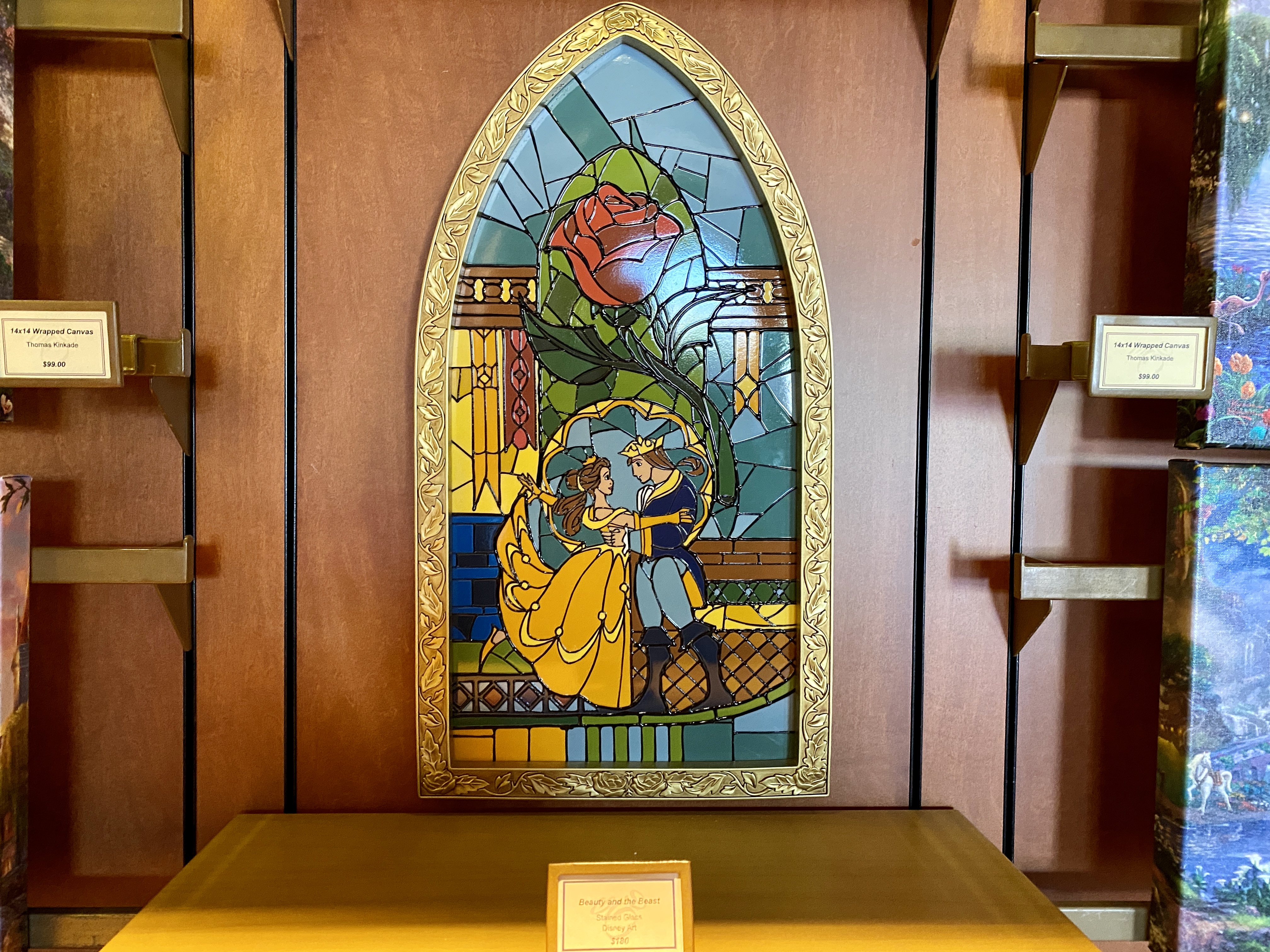 While perusing the art and gifts in Bonjour! Village Gifts, we came across one of our favorite pieces, this stained glass piece of the classic Beauty and the Beast artwork. If you dine at Be Our Guest while in Magic Kingdom, you may see a life-size version of this beautiful piece.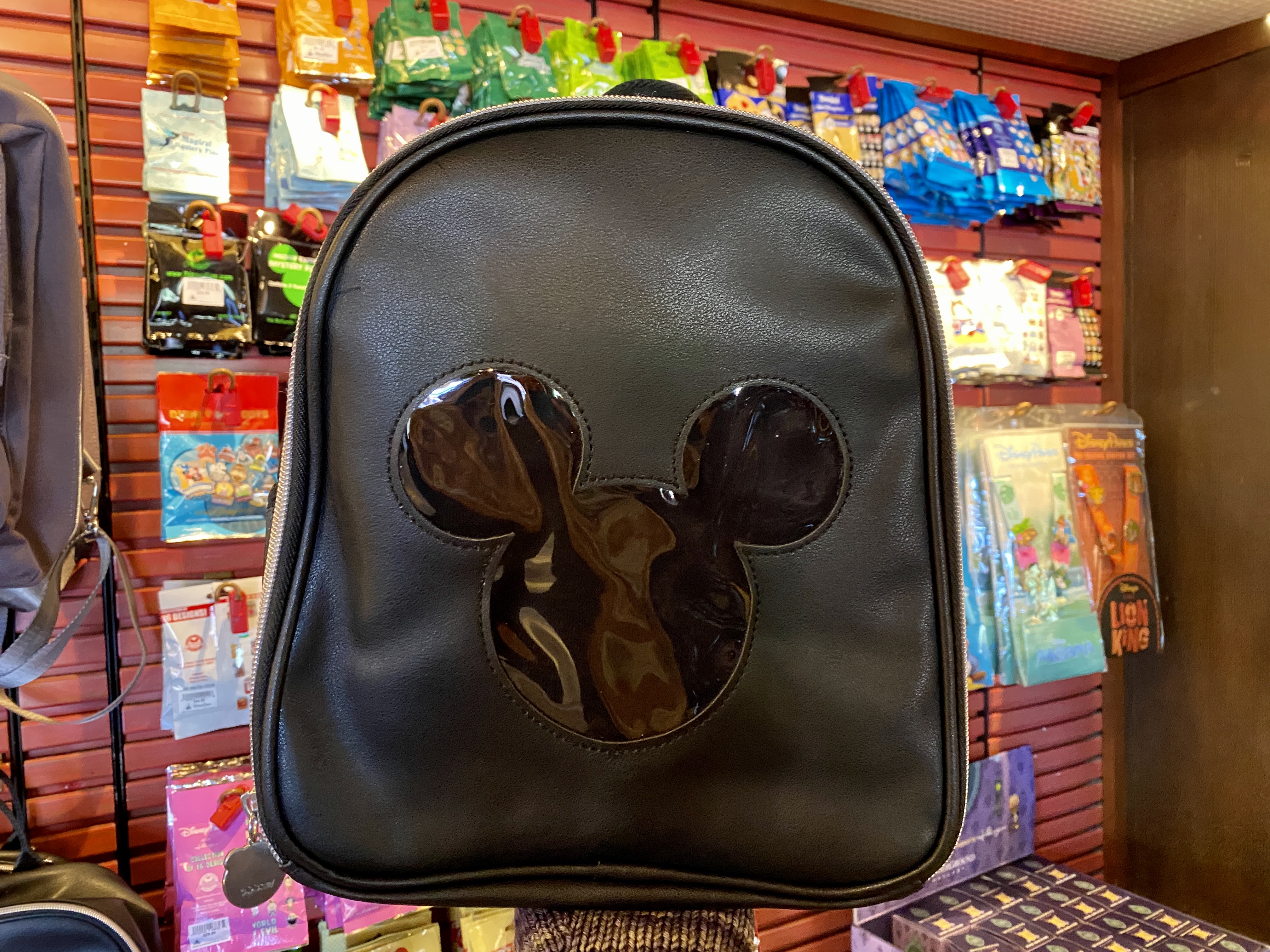 In Frontierland, we found this new addition to the official Disney Pin Trading bag line. This ITA-style backpack has a removable insert for all your pin storing and trading needs, as well as a display window in the front. To see the rest of the bag line, check out our full article here.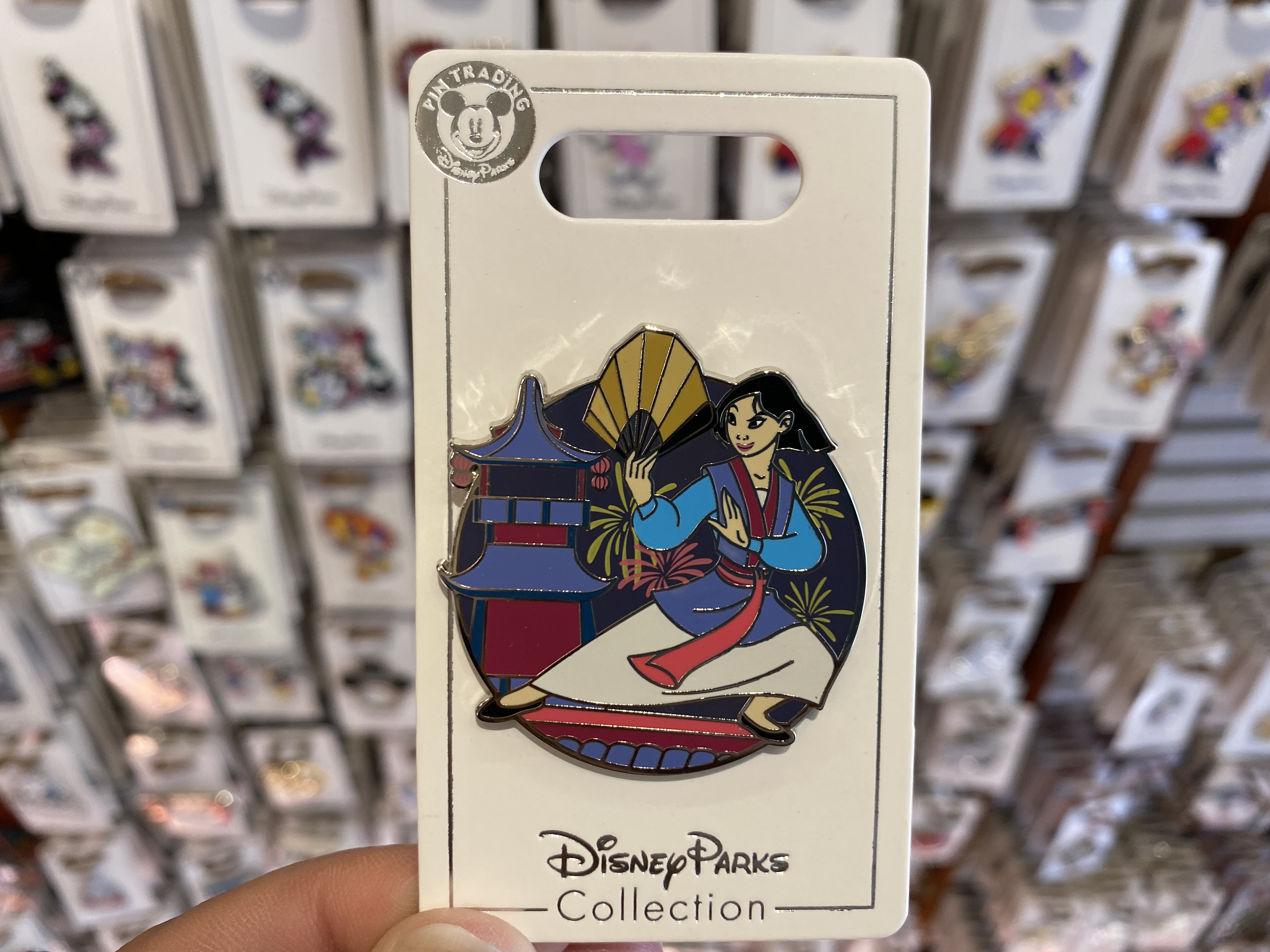 We found a new pin to go along with your new pin bag, this dynamic Mulan pin. A new featurette released recently shows some impressive stunt work in the upcoming live action film Mulan. Are you looking forward to the new film, or do you prefer the animated version?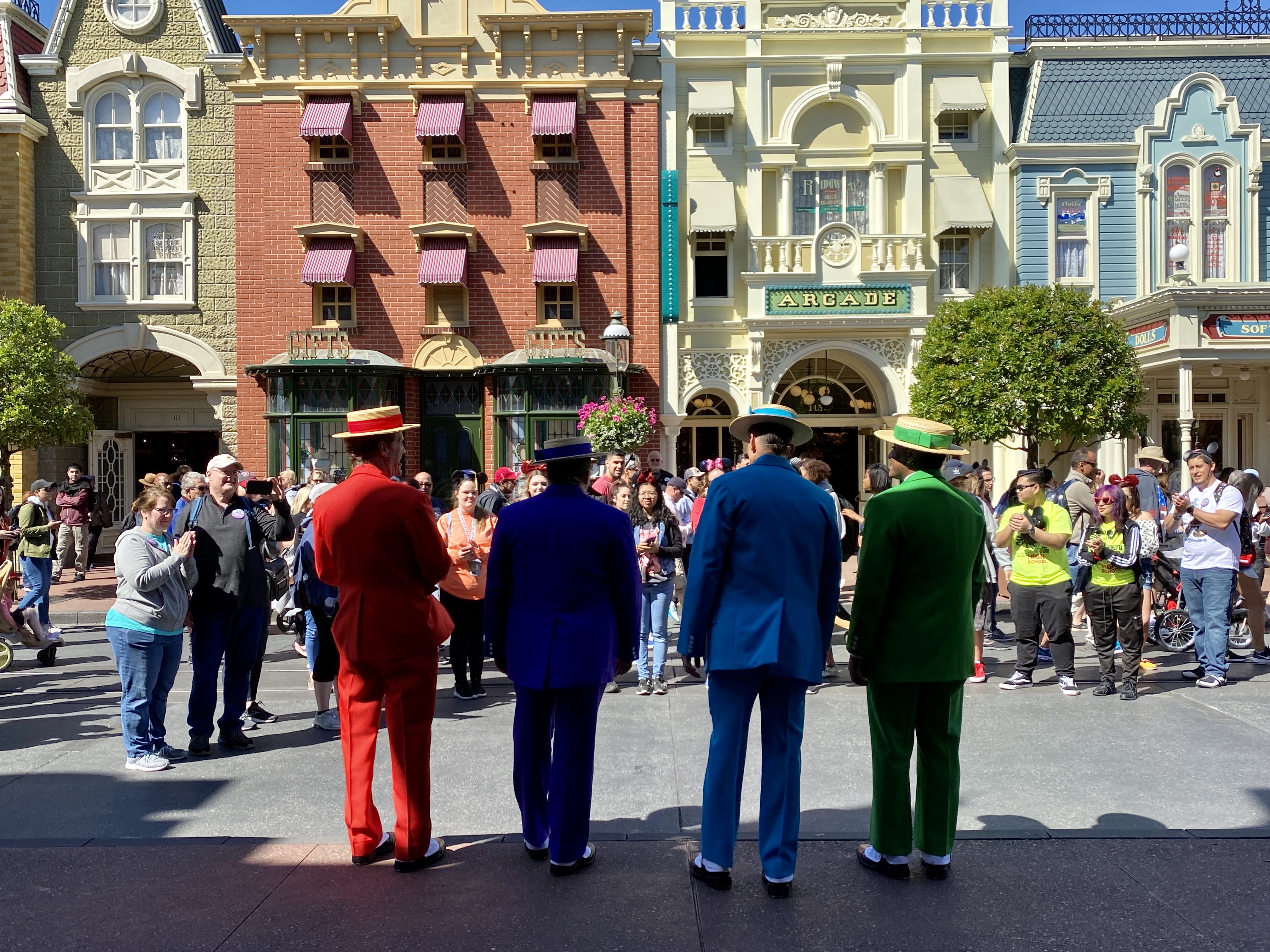 One of Main Street, U.S.A.'s finest, the Dapper Dans entertain crowds throughout the day. We caught a rarely-seen view of them and their audience today, and enjoyed seeing the crowd from the Dans' perspective.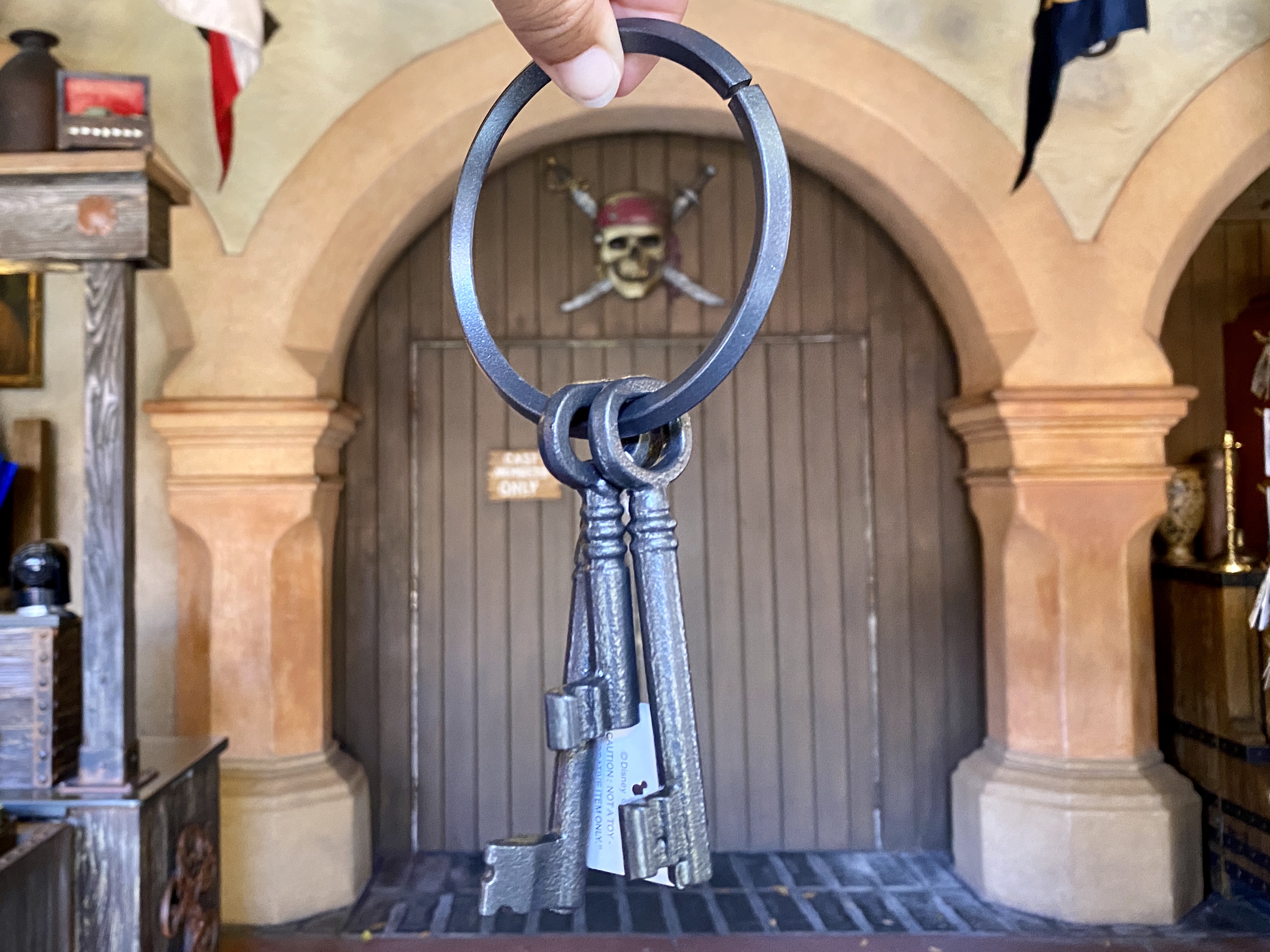 While perusing for treasure near the Pirates of the Caribbean attraction, we found these heavy metal keys. Look familiar? I bet if I wait around here long enough, I'll find a scruffy dog, too…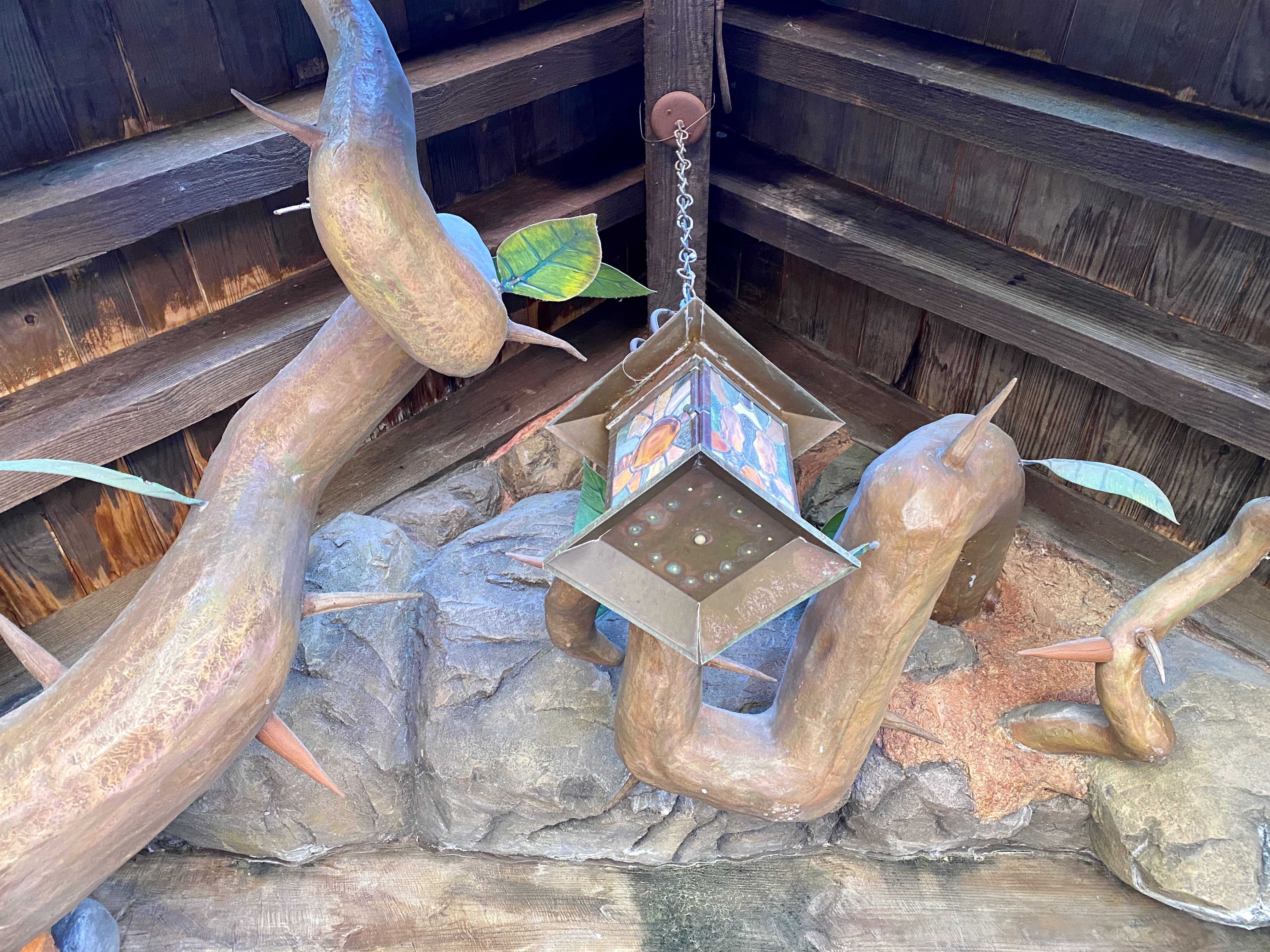 Here is today's edition of "Look Up." Do you know where this one is? Hint: You might find a certain rabbit in these parts while looking for this view.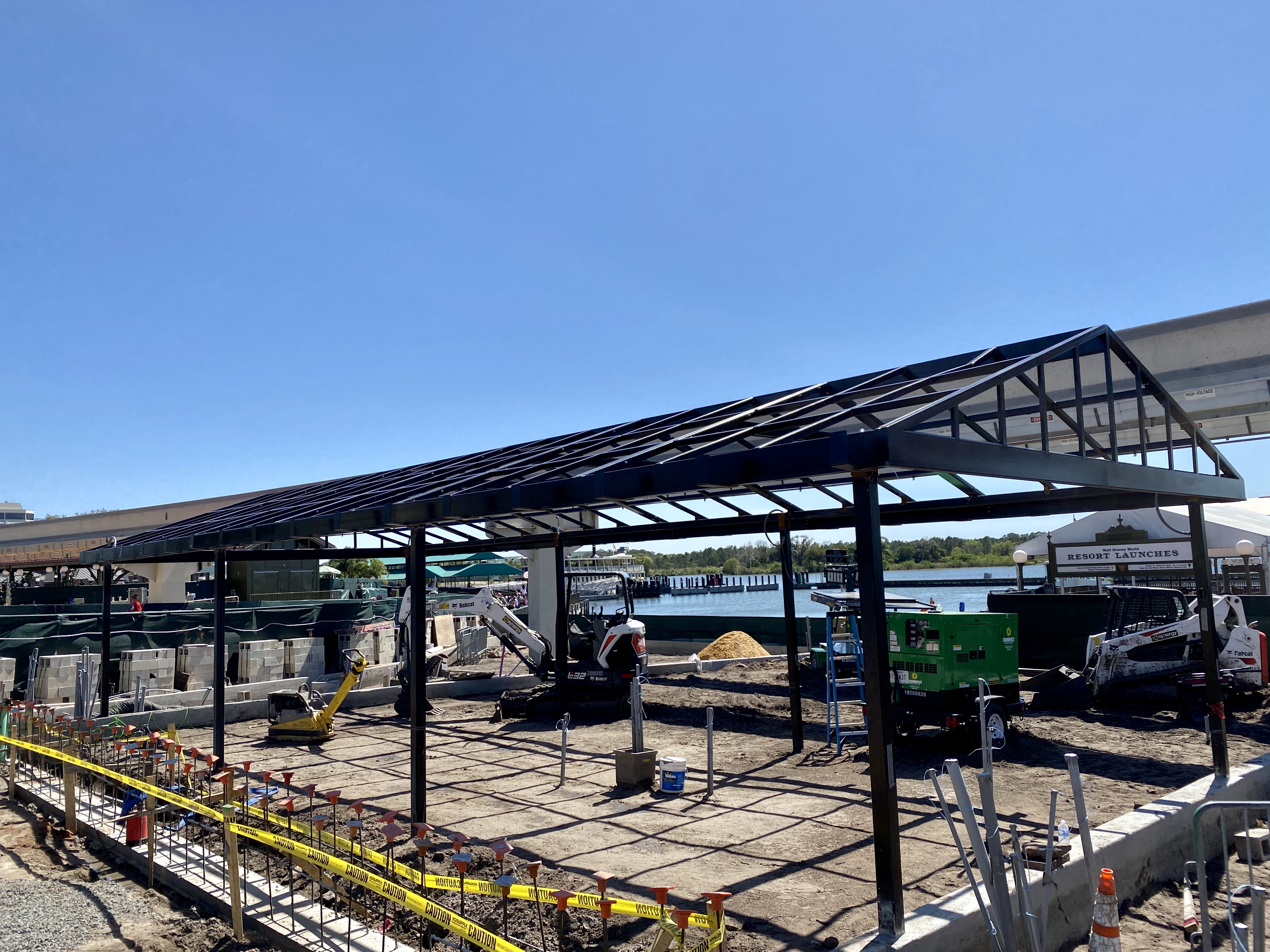 Outside of the entrance to Magic Kingdom, work continues on these new structures going in between Seven Seas Lagoon and the tapstiles. Concrete footings are being poured for this structure, and electrical conduit is being installed.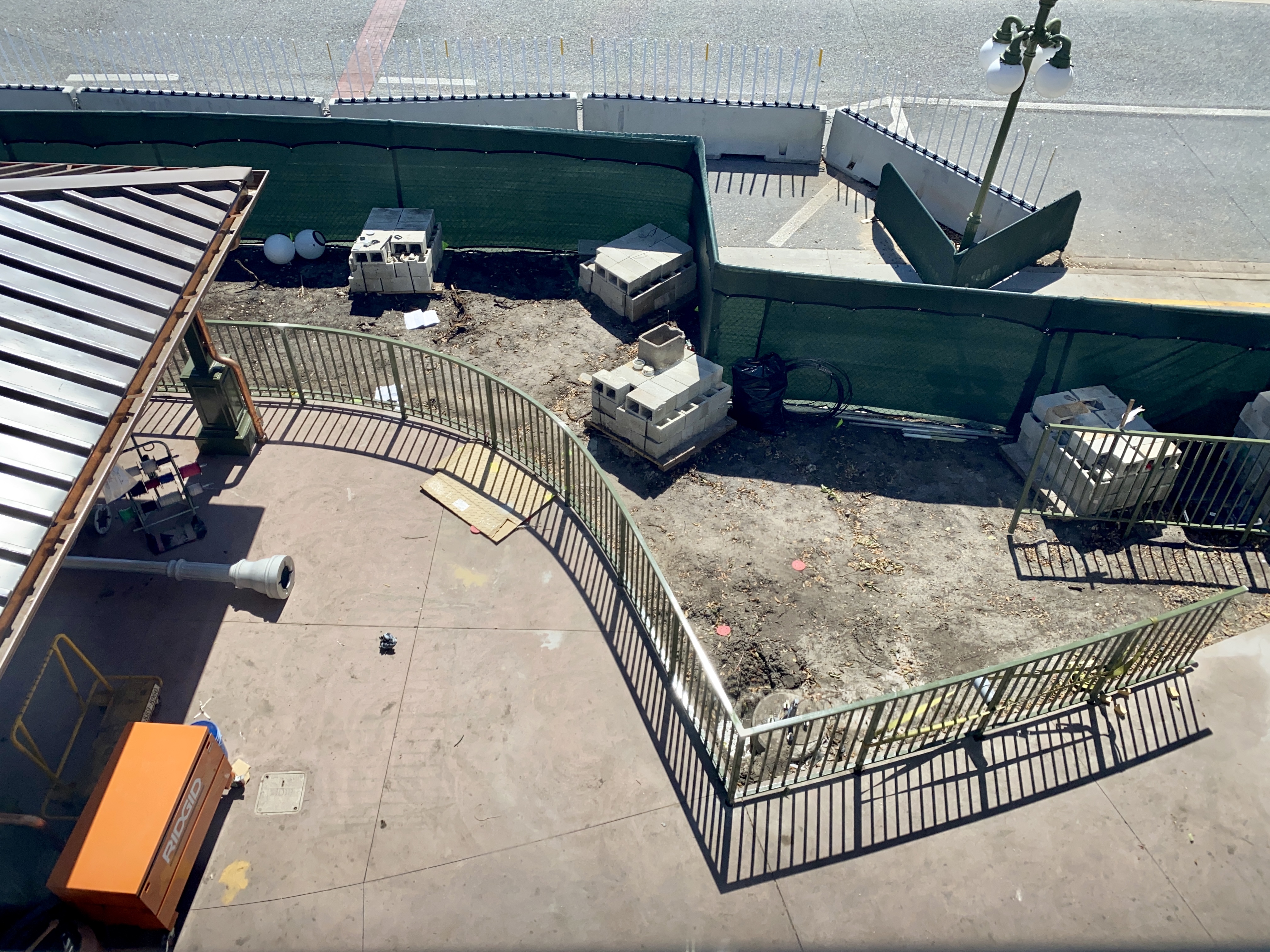 Further down this path on the way to the Contemporary Resort, the new Security Checkpoint structure is almost done, with new railings being installed surrounding the structure itself.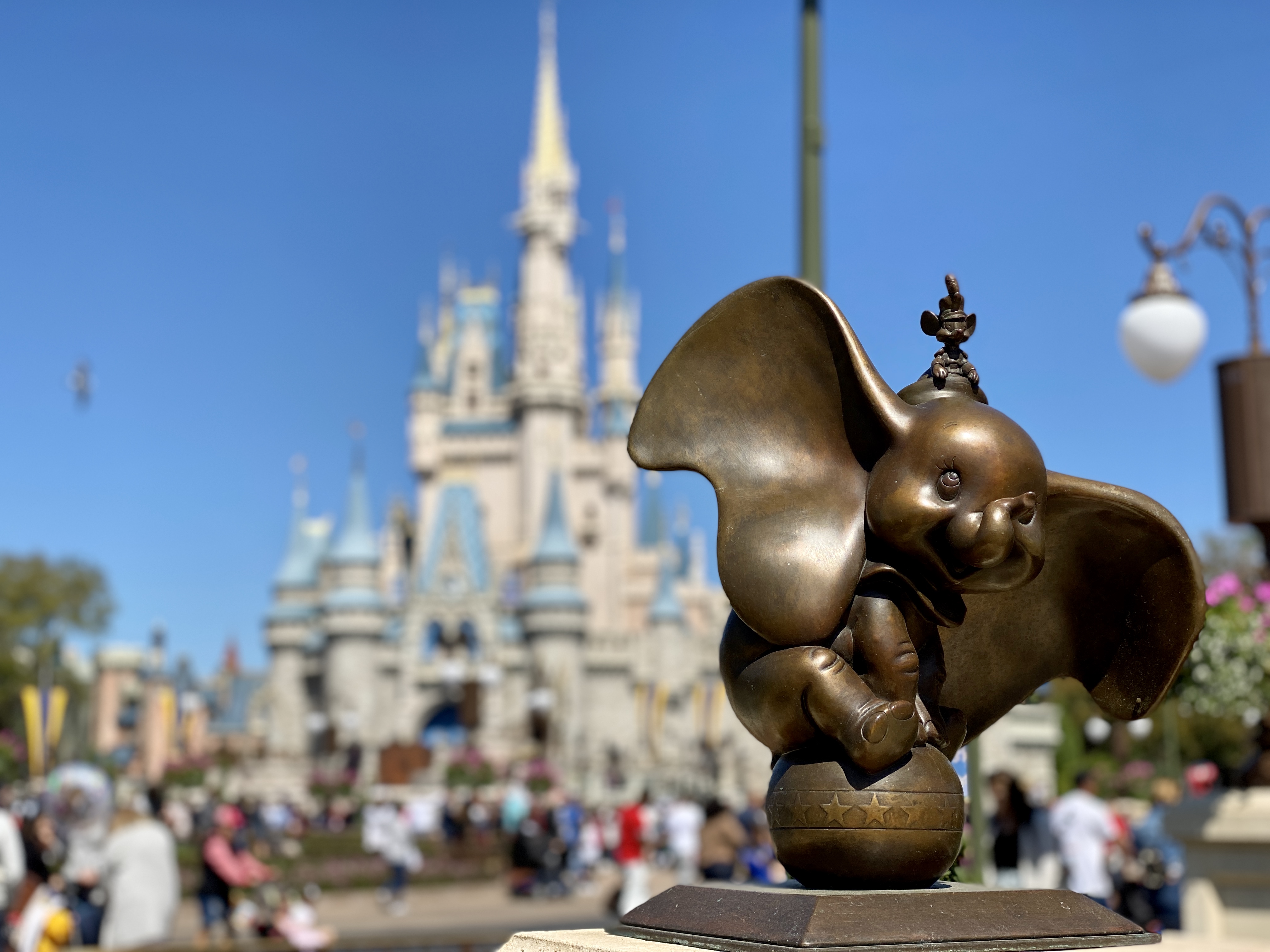 It's been another magical day here in Walt Disney World! Have a great rest of your day, and a great big beautiful tomorrow.