As all onsite resorts at Walt Disney World prepare to close for health concerns over COVID-19, guests are heading home early from their vacations. Here are some photos from two resorts in the Wide World of Sports Resort Area so you can see what the area looked like leading up to this week's closure.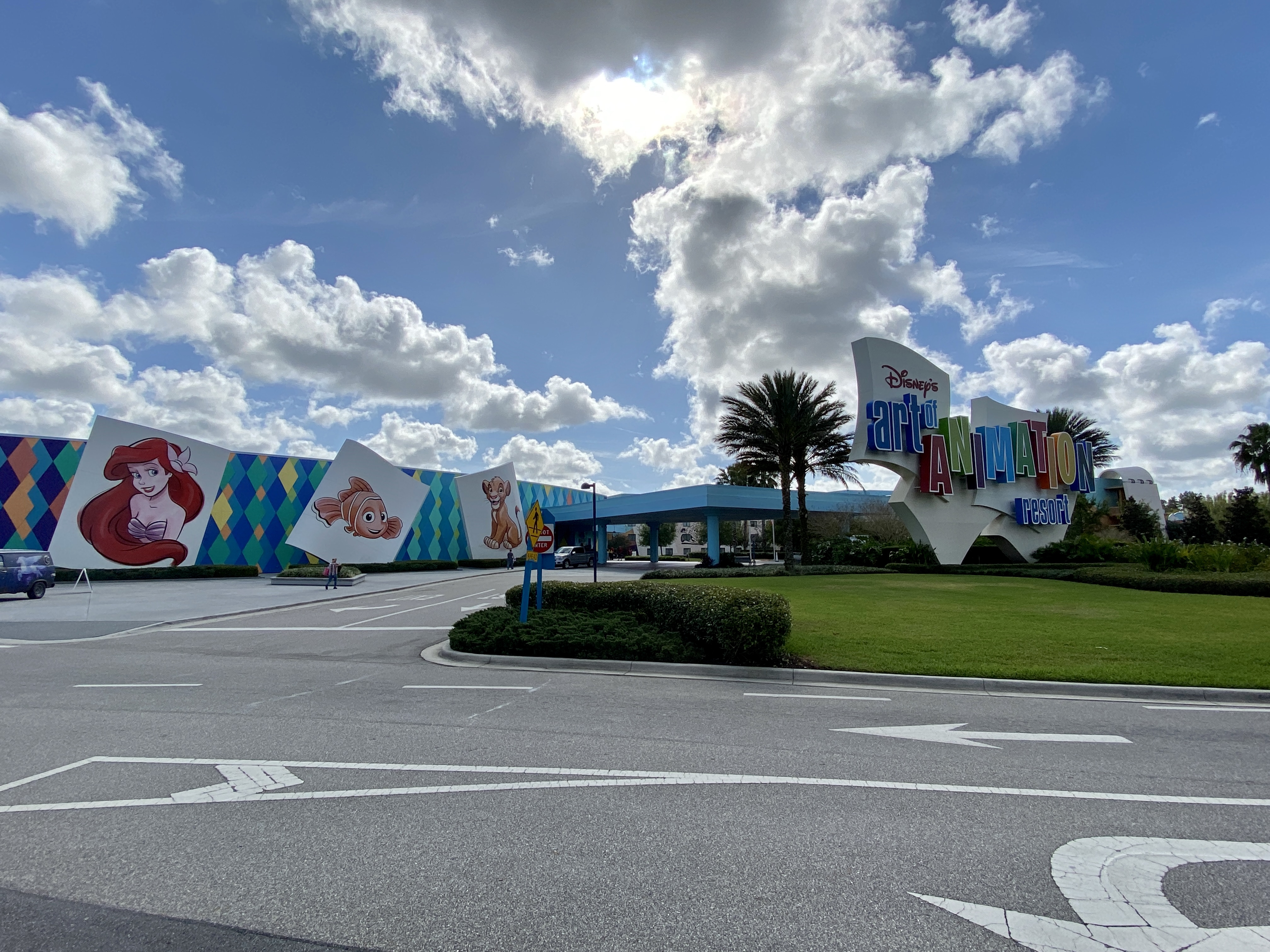 First up is Disney's Art of Animation Resort. The bright blue sky and puffy white clouds made for a vibrant view of the front of the resort.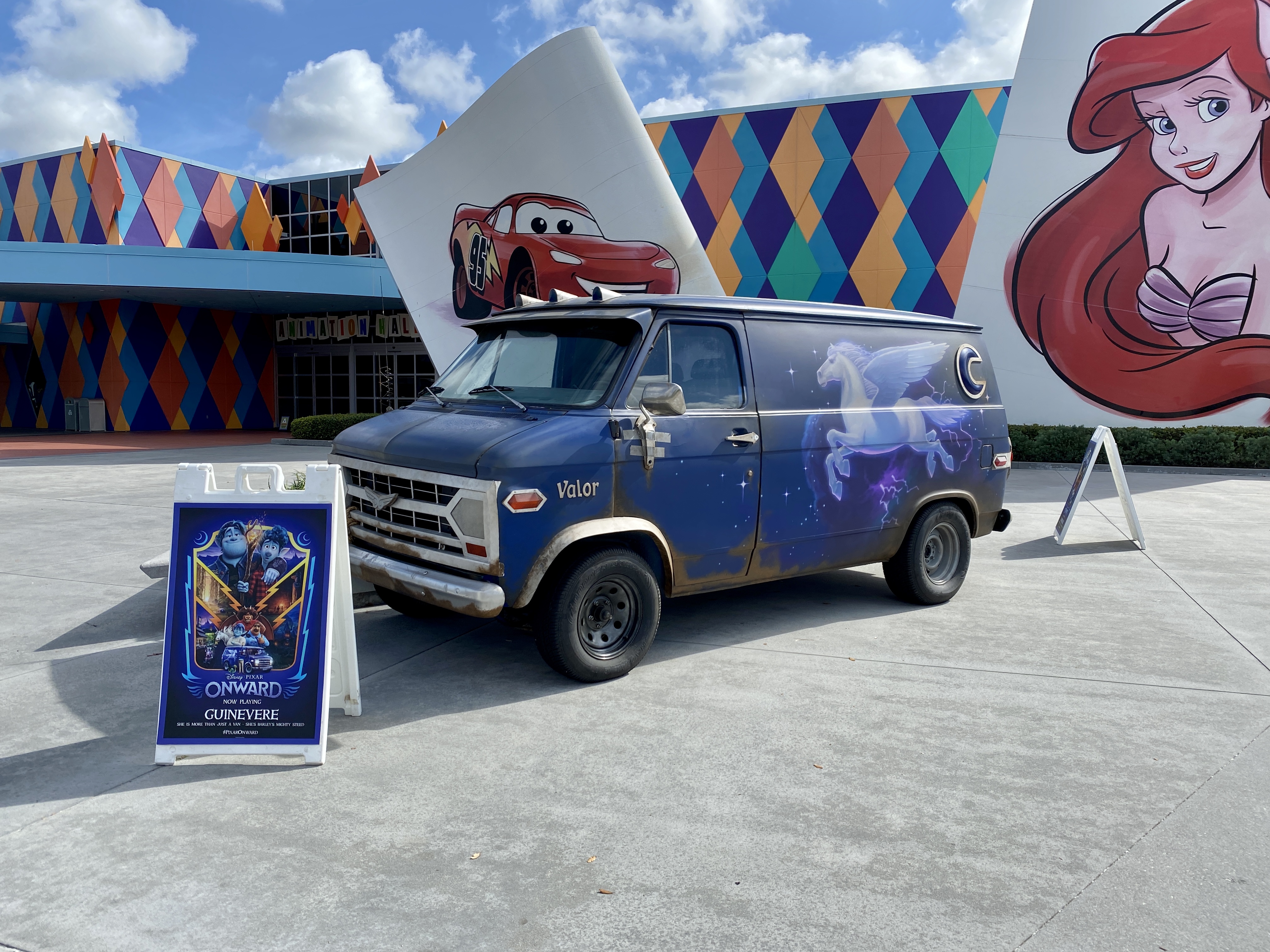 The "Guinevere" van from Disney's Onward is parked outside for guests to take pictures with. It's so fun to see this amazing vehicle up close!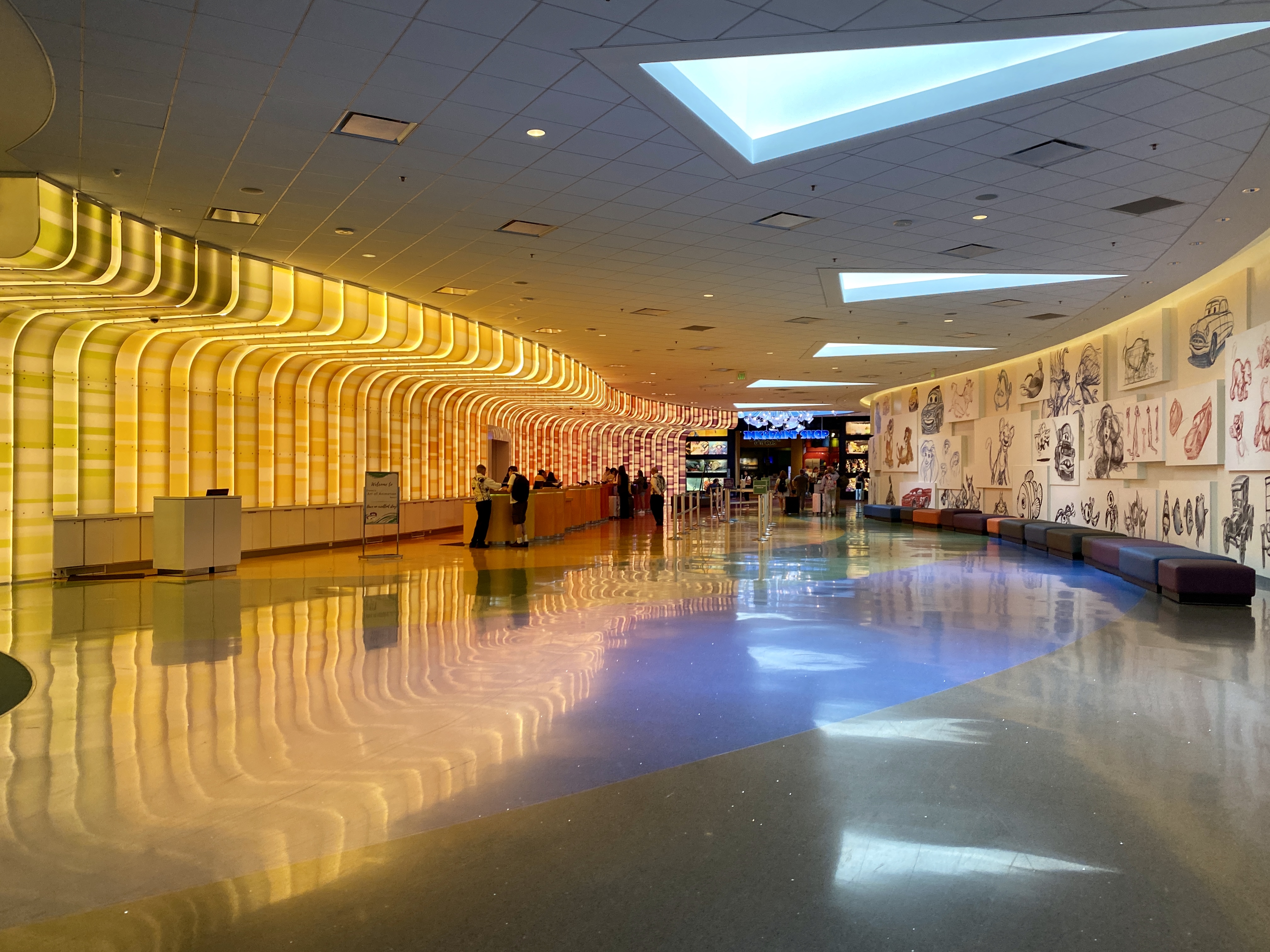 Once inside the lobby, the usual crowds of families were almost nonexistent.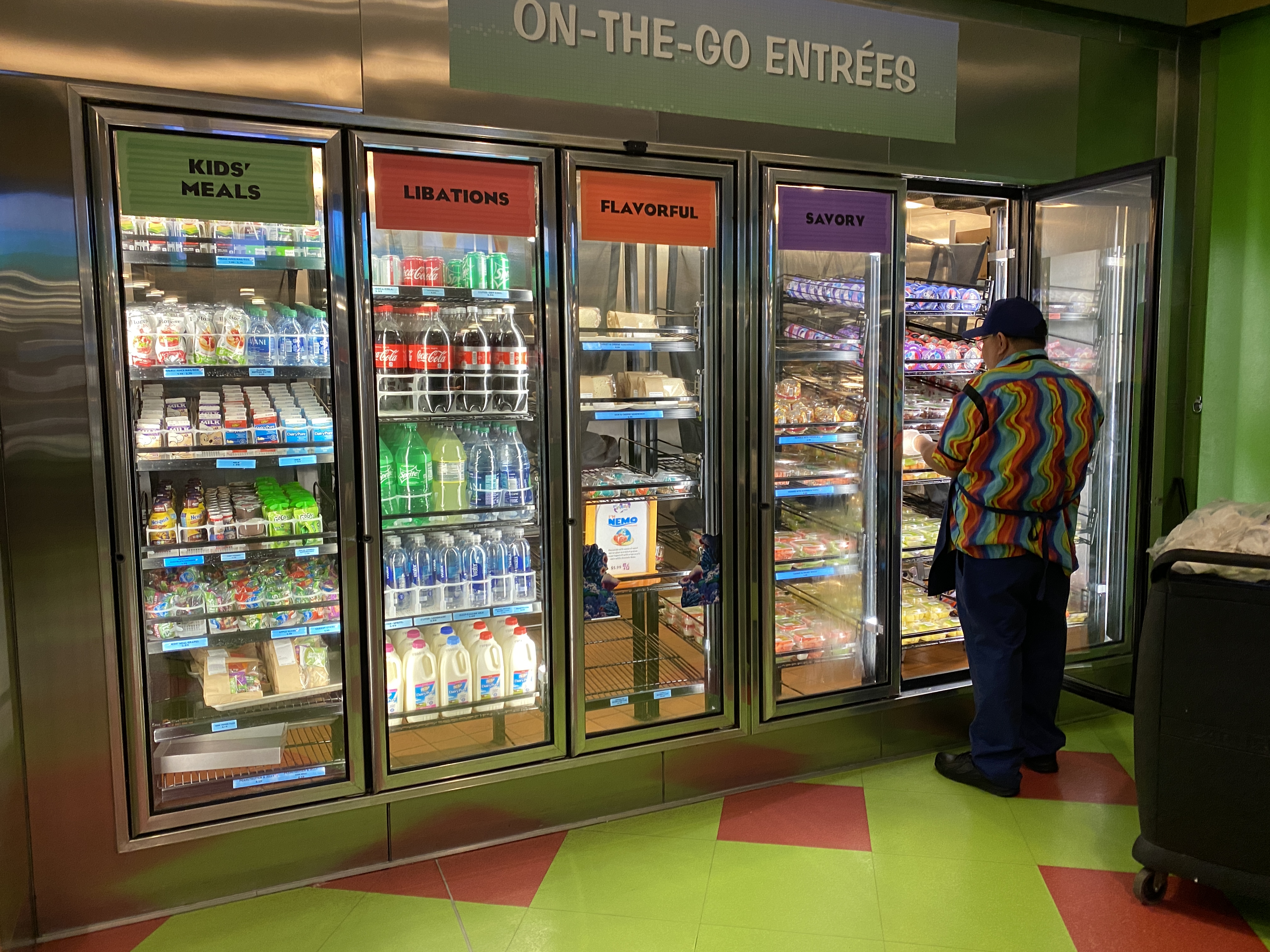 Inside the Ink & Paint Shop, Cast Members were cleaning and sanitizing everywhere, including inside this freezer.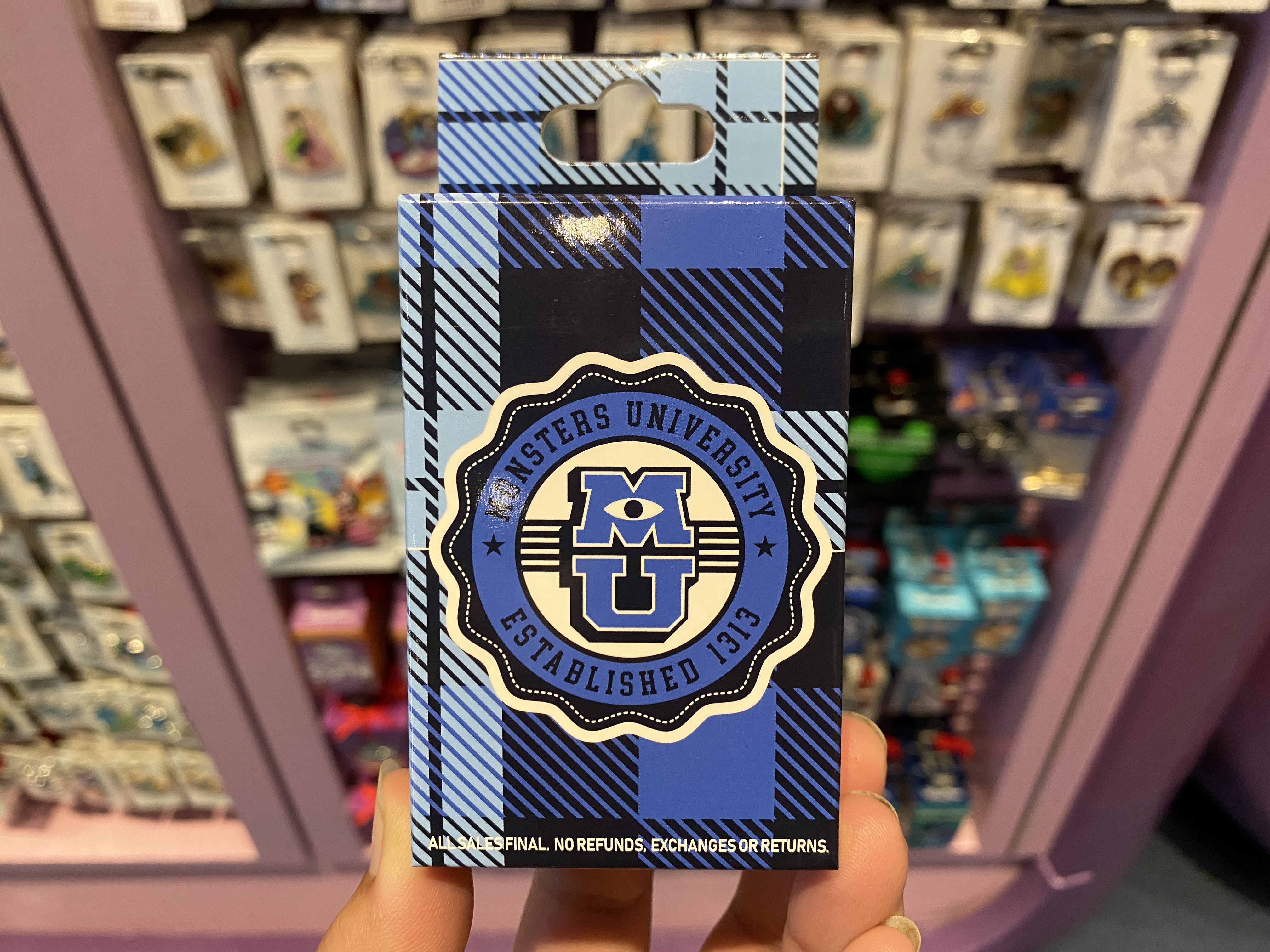 While perusing merchandise, we found this new Monsters University themed pin blind box.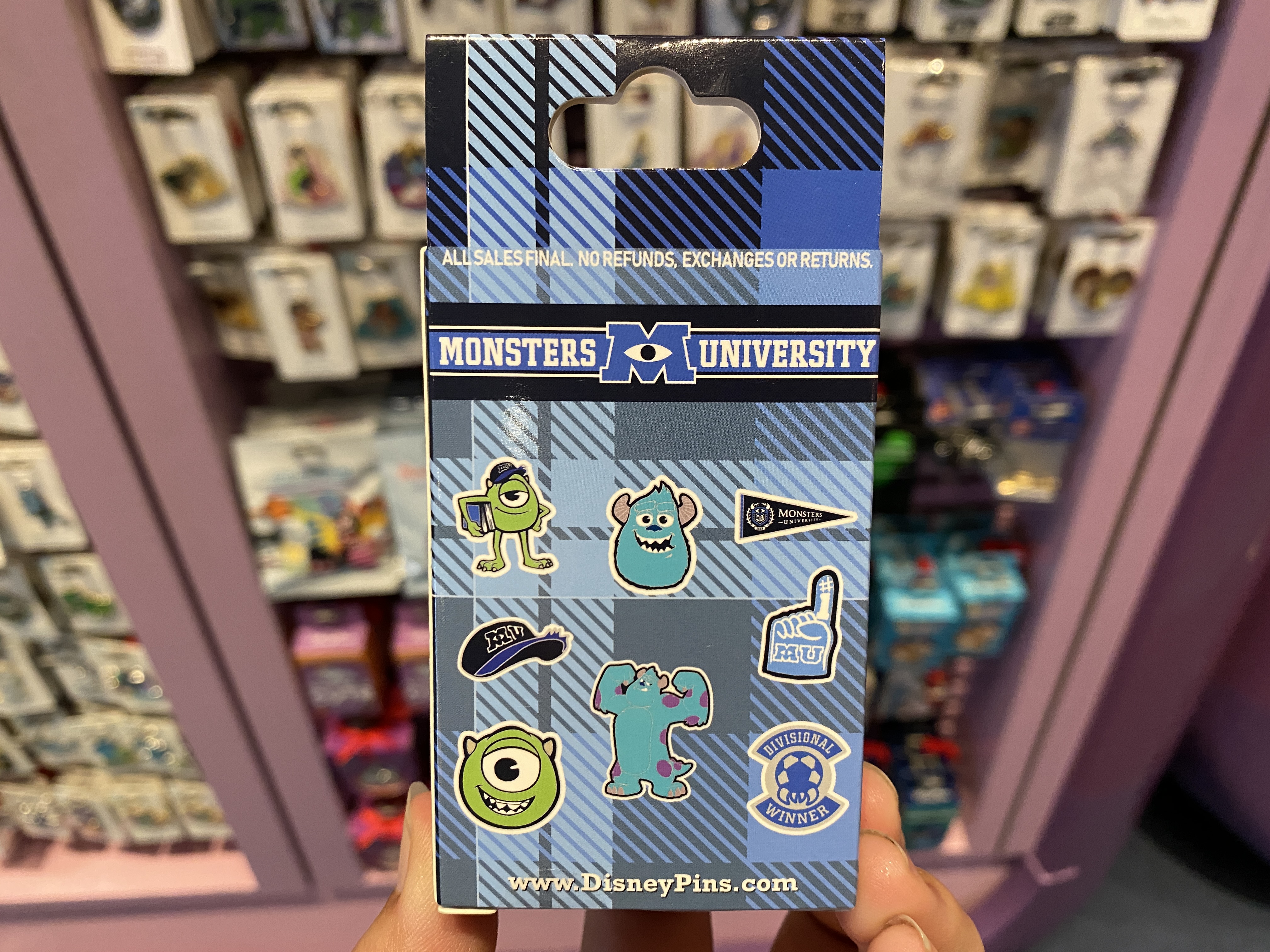 Each box contains two randomly selected pins, and retails for $15.99.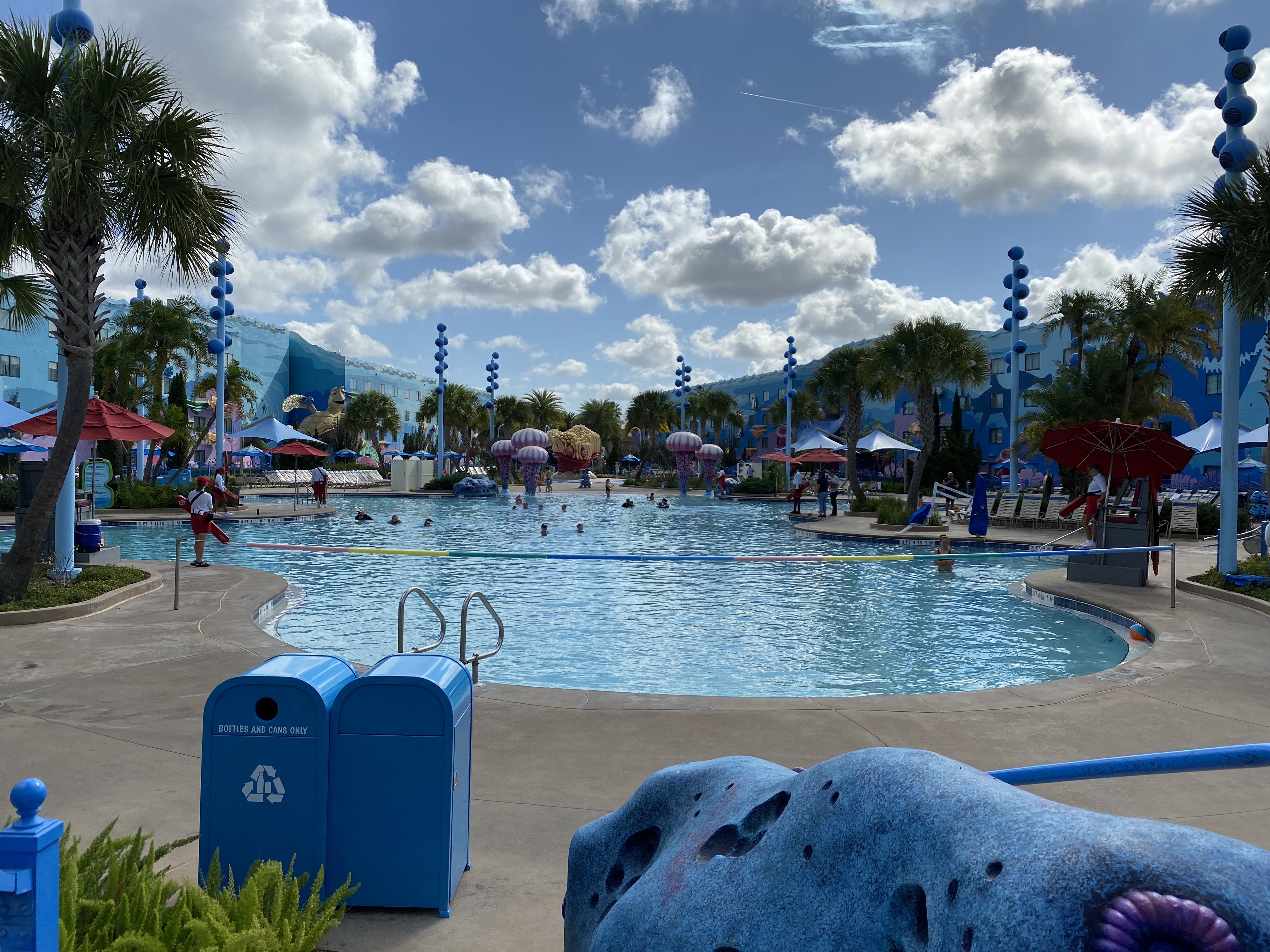 It seems everyone was getting in some last-minute pool time.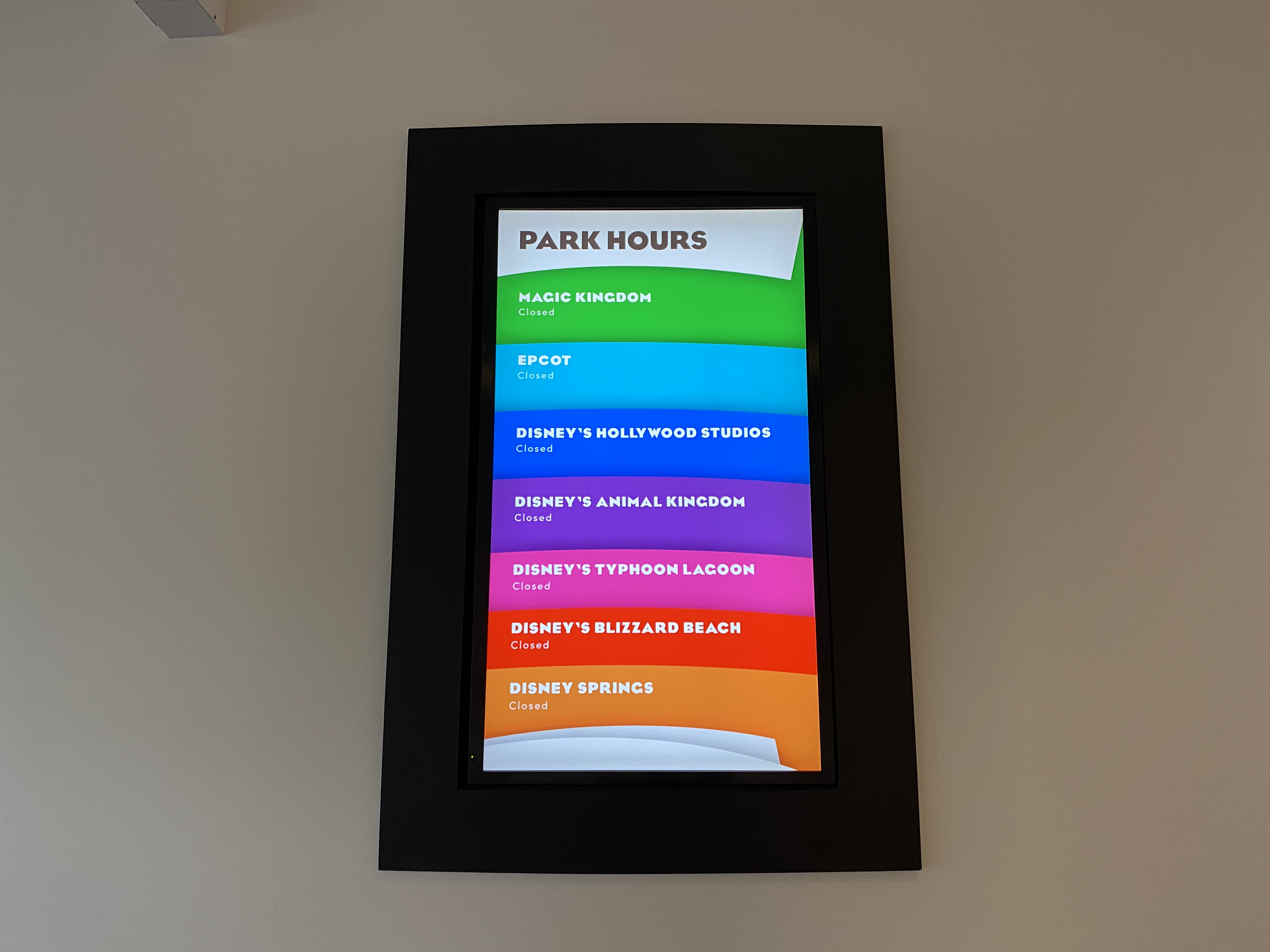 It was truly surreal to see this sign at Art of Animation, listing all of Disney's destinations as closed. We hope we'll see this sign read something different very soon.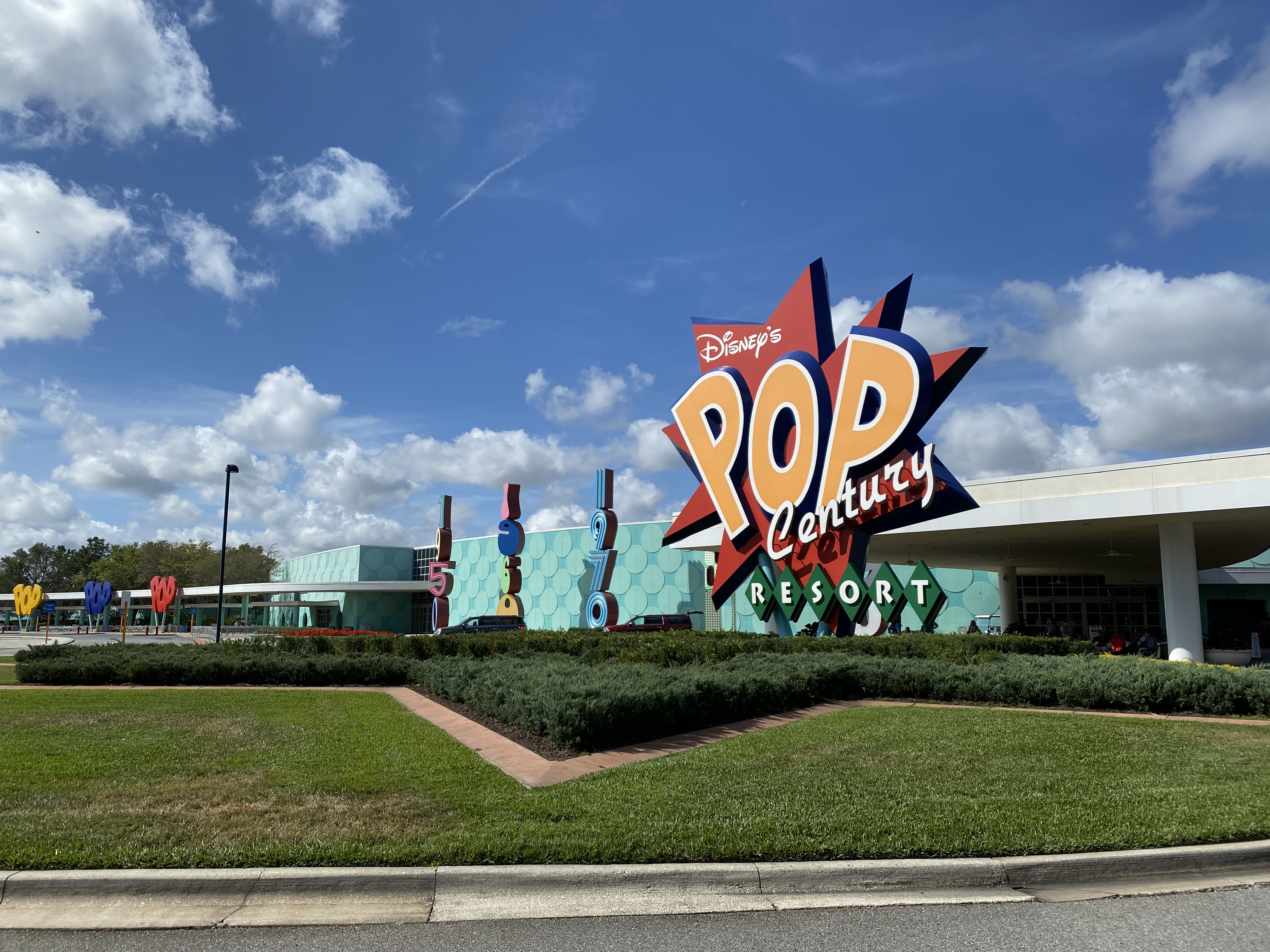 Next up was Disney's Pop Century Resort. This colorful sister hotel to Art of Animation had similar crowd levels.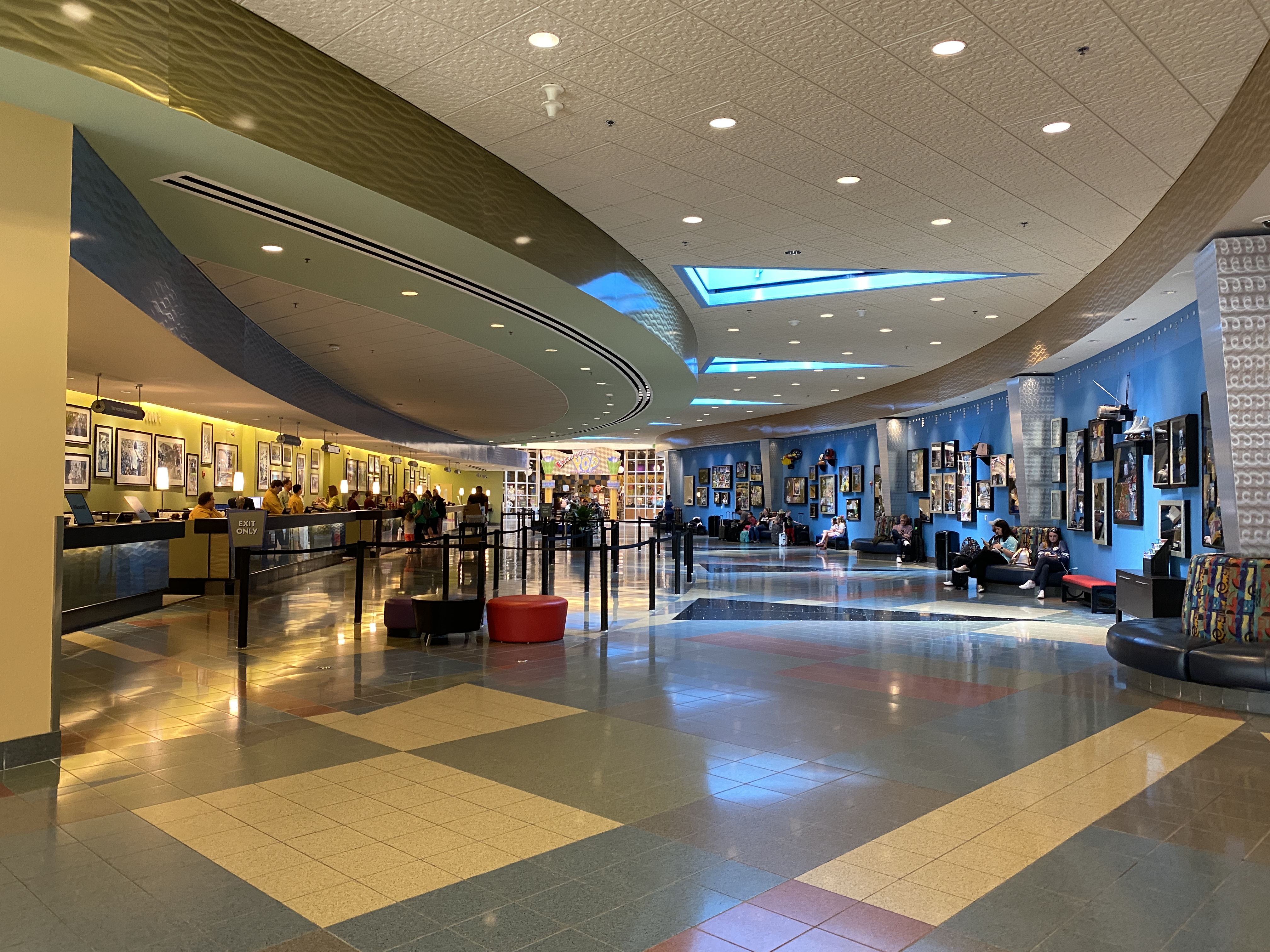 The lobby held several families waiting for transportation to arrive.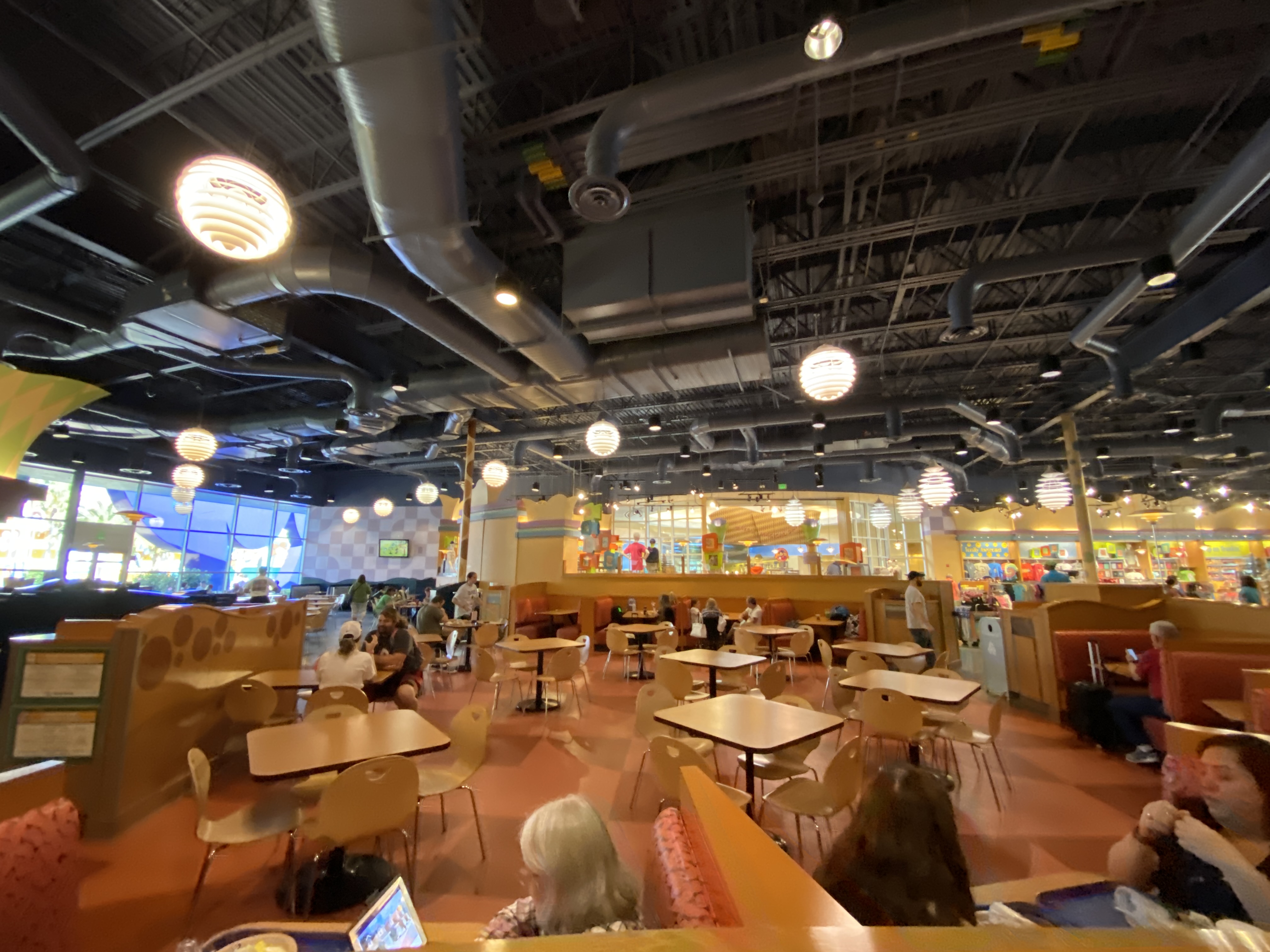 Guests were enjoying their last Mickey waffles before heading out.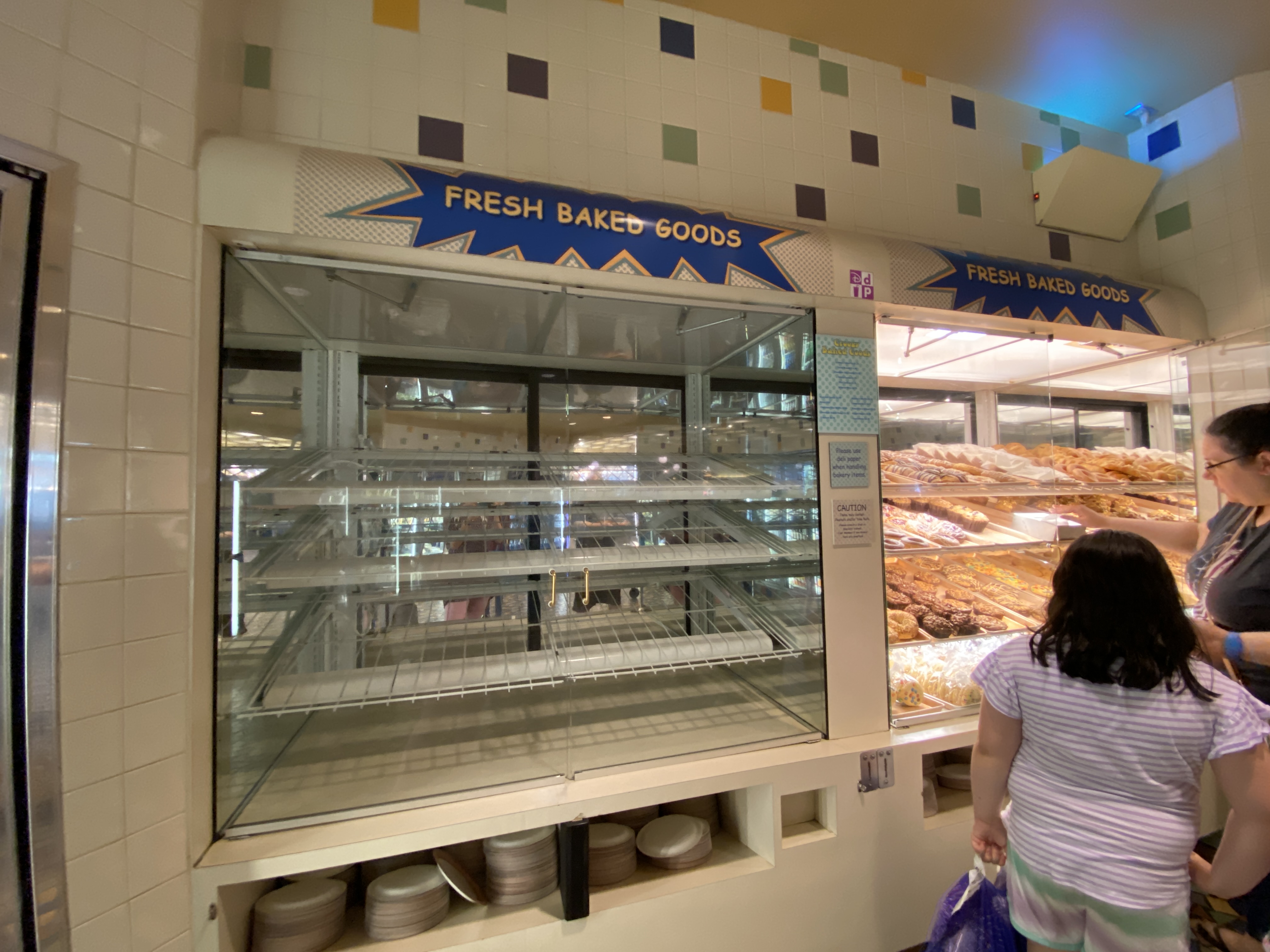 Almost all prepared food and drink coolers were full in all of the resorts, but there were some noticeable gaps, like this one seen here. We were glad to hear that Disney is donating perishable food to a local food bank.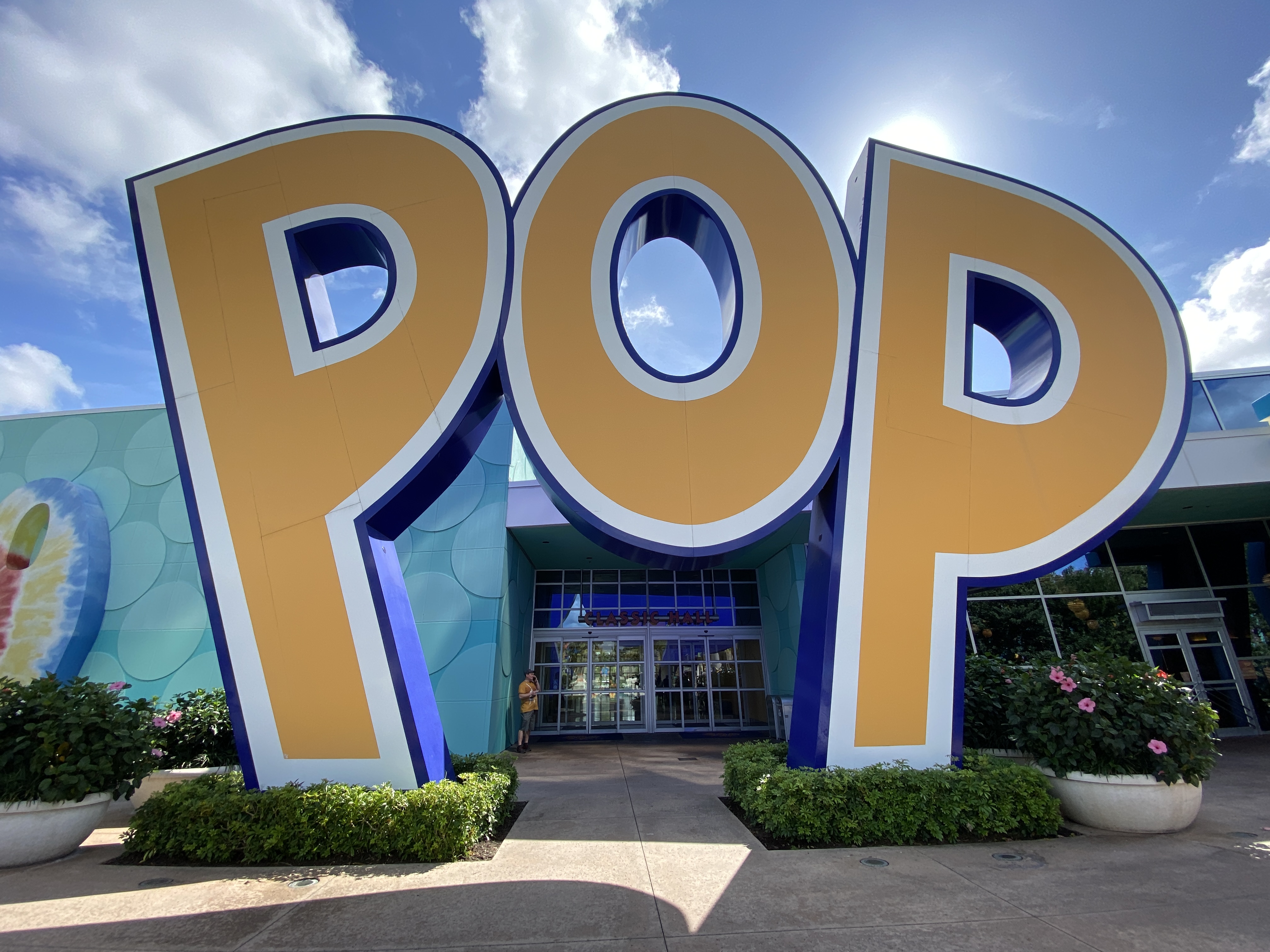 We hope that this health crisis is resolved soon, and that we can POP back here before too long. For all the latest news about Disney Parks worldwide, follow us here and on social media.