With Disney Parks around the world closed for the foreseeable future, WDWNT is dipping into our archives of vintage parks materials for a look back into parks history! We're heading back to 1982 to remember Walt Disney World's newest park with the first part of "EPCOT Center: A Pictorial Souvenir!"
Note: This article will detail the book page by page, but WIGS Members will have access to download a full-resolution PDF of the entire thing. Head on over to Patreon.com/wdwnt to join WIGS, the WDWNT Inner Globe Society, for as little as $2 a month and unlock access to great content like this, and much more!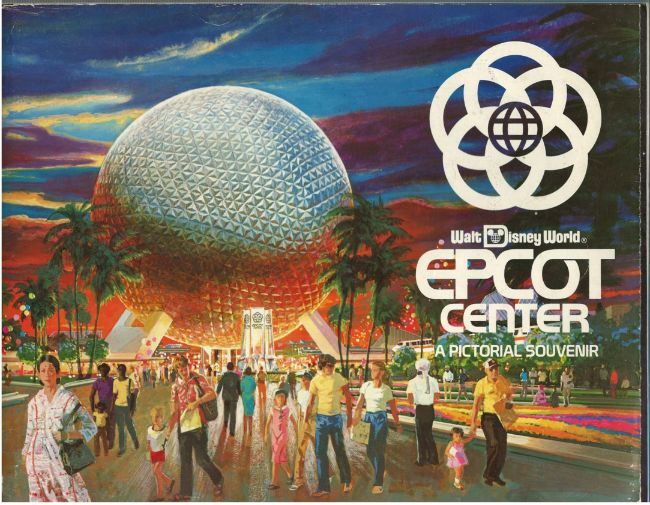 This glorious art of Spaceship Earth graces the front cover. Can't you just feel the optimism?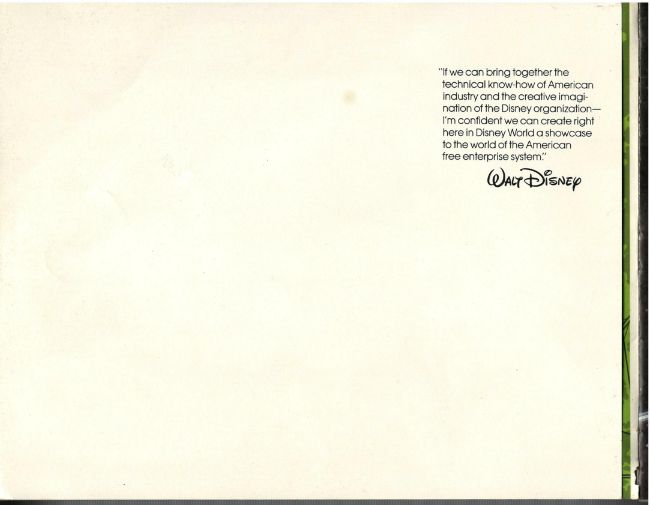 A quote from Walt Disney about the Florida Project introduces the book…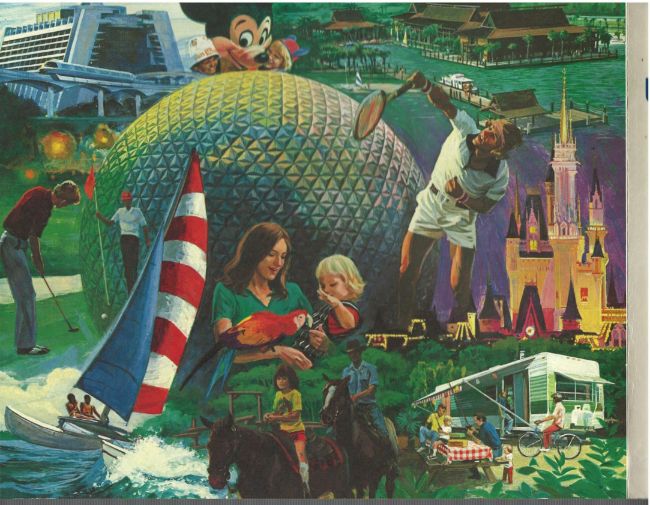 …before we get a quick look at Walt Disney World in general as it stood in 1982.
Look at all that empty space. The resort has come a long way since then!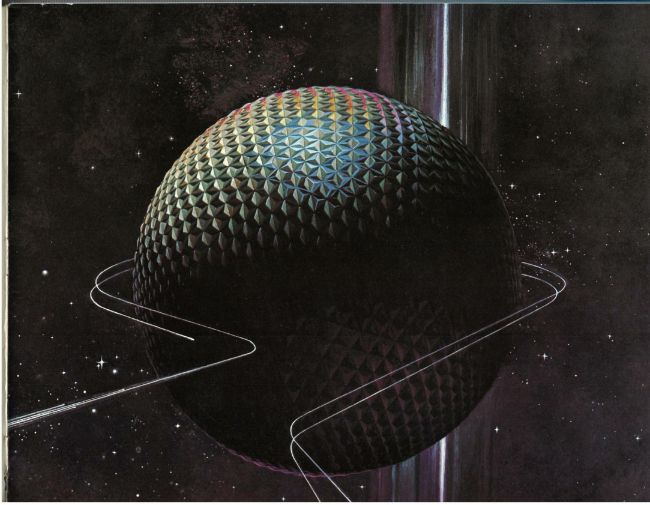 But EPCOT Center is the new thing, so after seeing some promotional artwork, we move into the main attraction.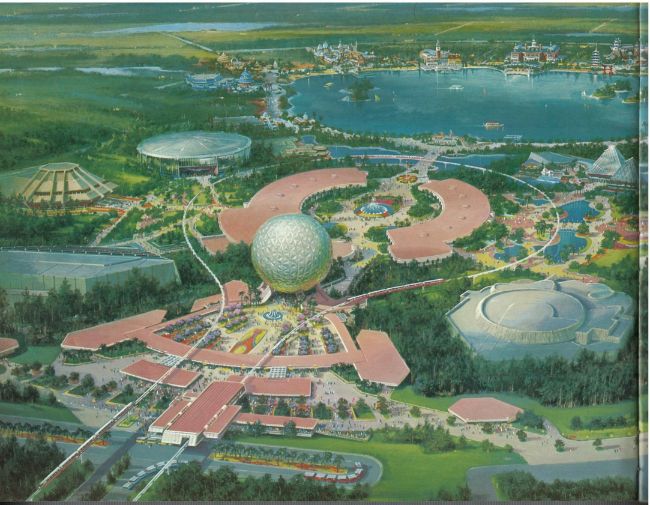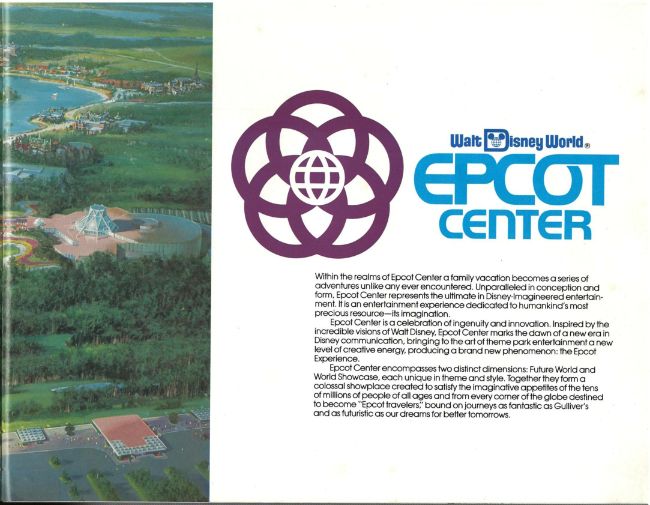 With this passage, we're introduced to EPCOT Center:
"Within the realms of Epcot Center a family vacation becomes a series of adventures unlike any ever encountered. Unparalleled in conception and form, Epcot Center represents the ultimate in Disney-Imagineered entertainment. It is an entertainment experience dedicated to humankind's most precious resource – its imagination.
Epcot Center is a celebration of ingenuity and innovation. Inspired by the incredible visions of Walt Disney, Epcot Center marks the dawn of a new era in Disney communication, bringing to the art of theme park entertainment a new level of creative energy, producing a brand new phenomenon: the Epcot Experience.
Epcot Center encompasses two distinct dimensions: Future World and World Showcase, each unique in theme and style. Together they form a colossal showplace created to satisfy the imaginative appetites of the tens of millions of people of all ages and from every corner of the globe destined to become 'Epcot travelers,' bound on journeys as fantastic as Gulliver's and as futuristic as our dreams for better tomorrows."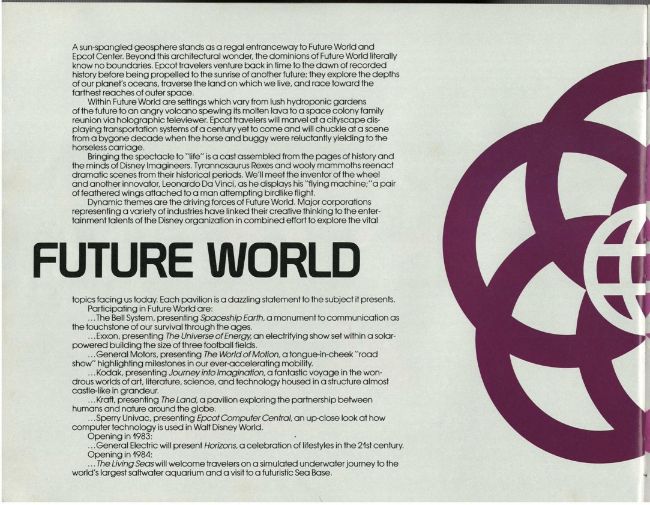 We kick off our pictorial visit in Future World, with the pavilions that were there on opening day: Spaceship Earth, Universe of Energy, World of Motion, Journey into Imagination, and The Land. CommuniCore is somewhat omitted, mentioned only as Epcot Computer Central. (Don't worry, it gets its moment later on in the book.) We also get a tease of future additions Horizons and The Living Seas.
And with that, we move into the pavilions, beginning with the first one visitors see when they enter the park, Spaceship Earth.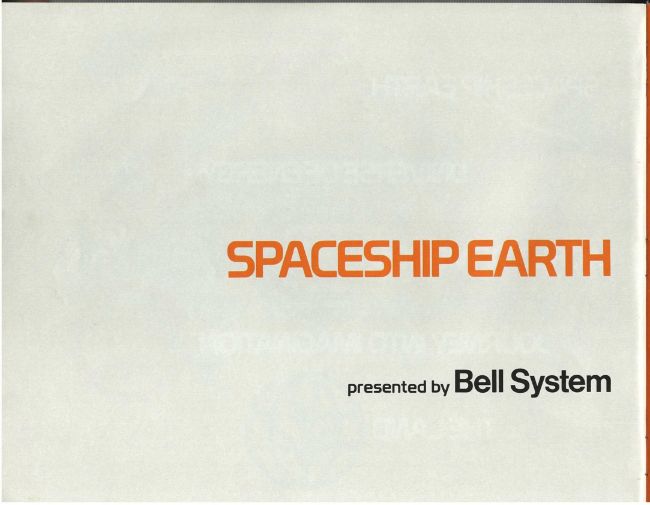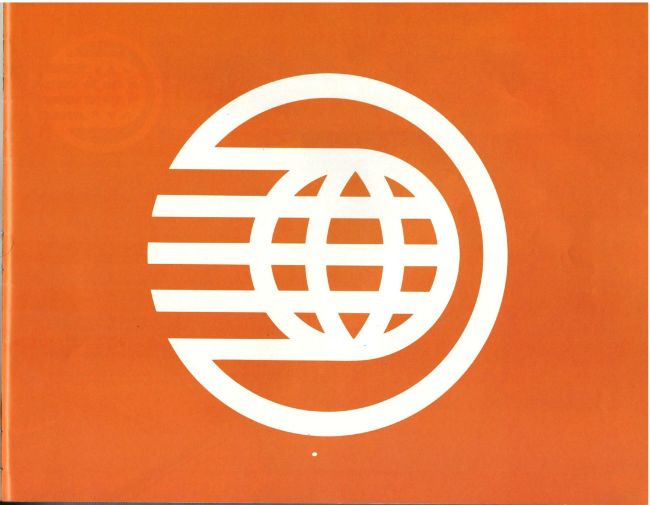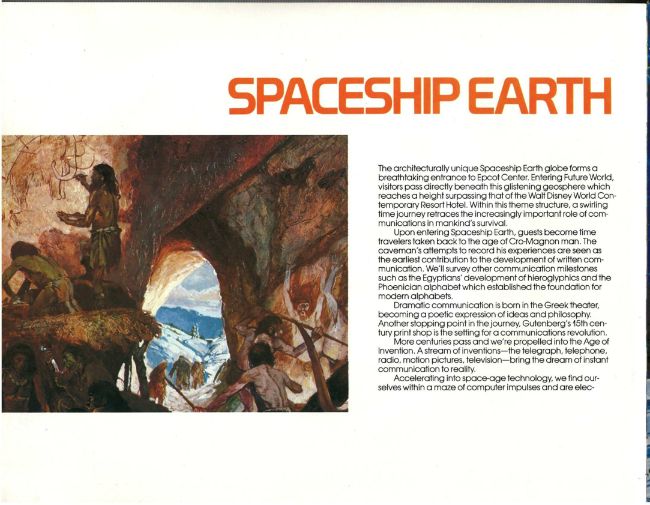 Concept art of the cave drawing scene can be scene, followed by a version of the attraction's entrance mural.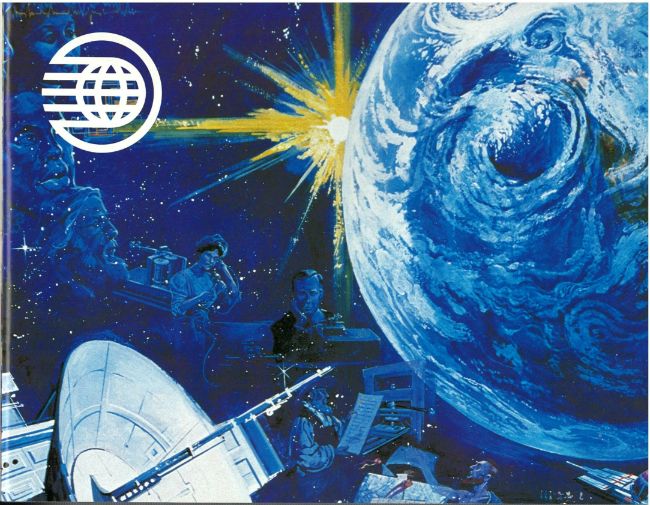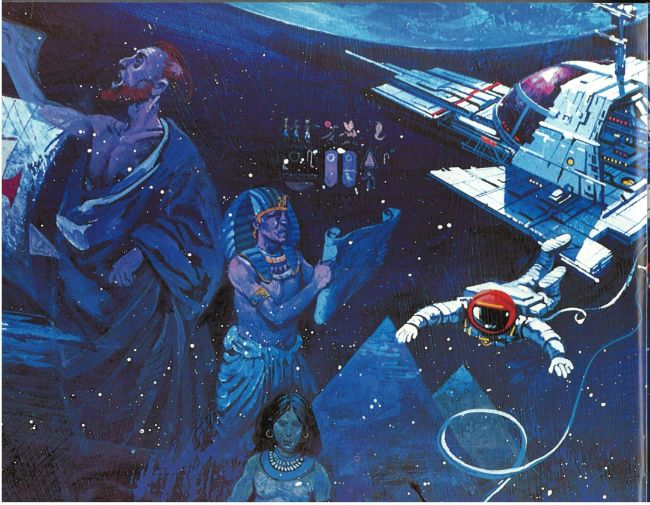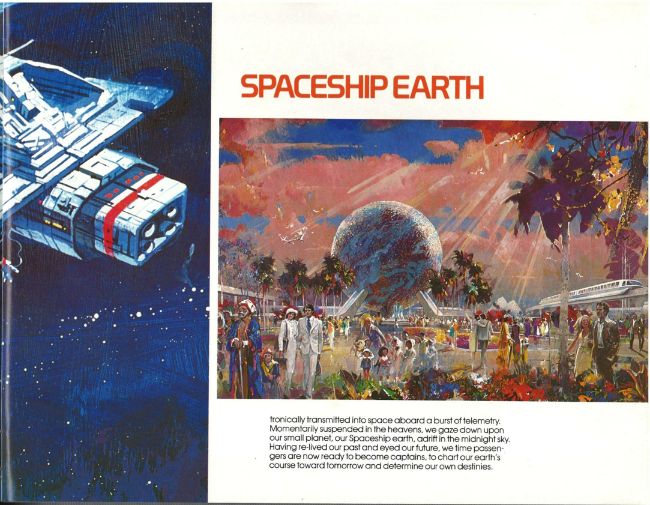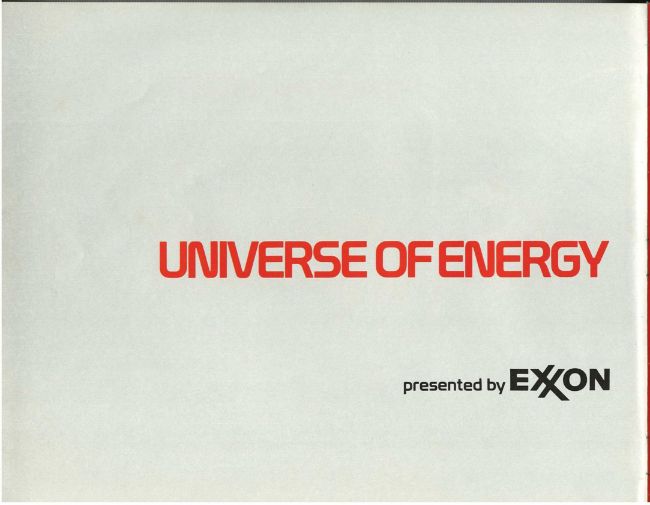 Next, it's time to feel the flow in the Universe of Energy!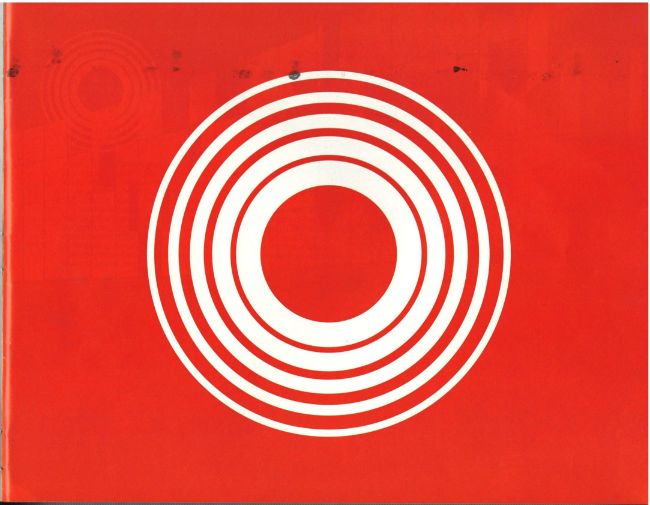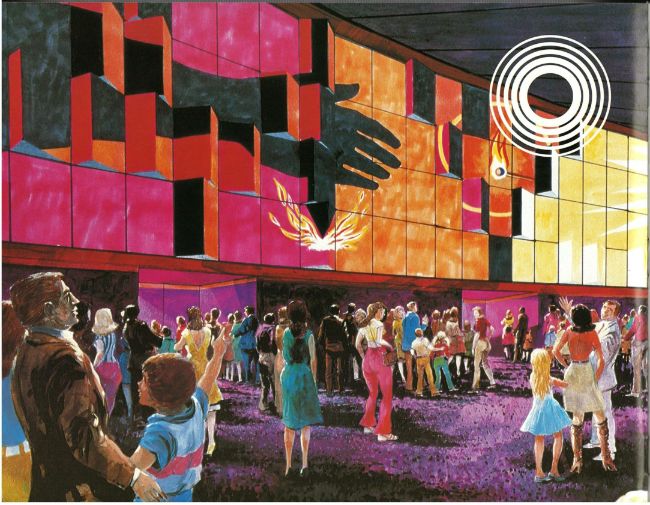 Look at those Radok blocks!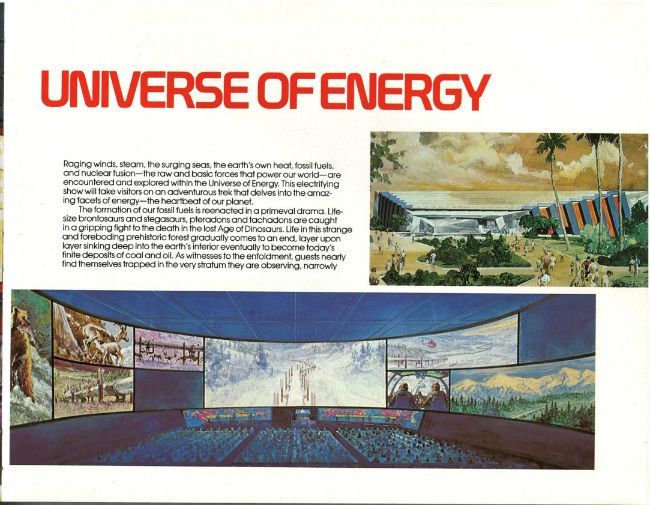 This section features concept art of the exterior and travelling theater, as well as the famed dinosaur scenes.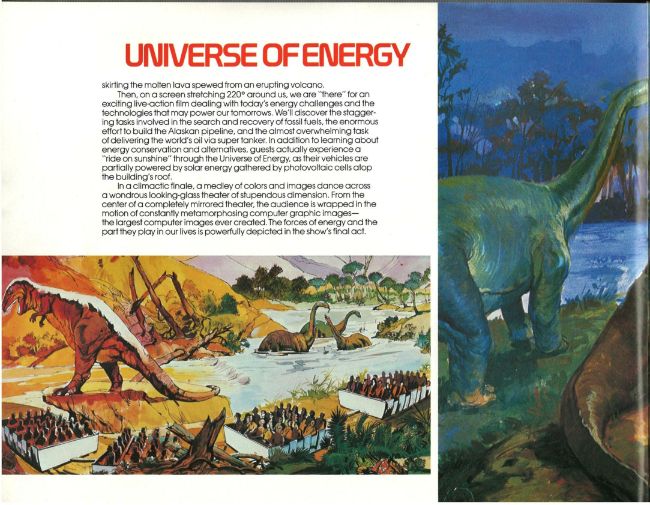 Now that's some prehistoric excitement!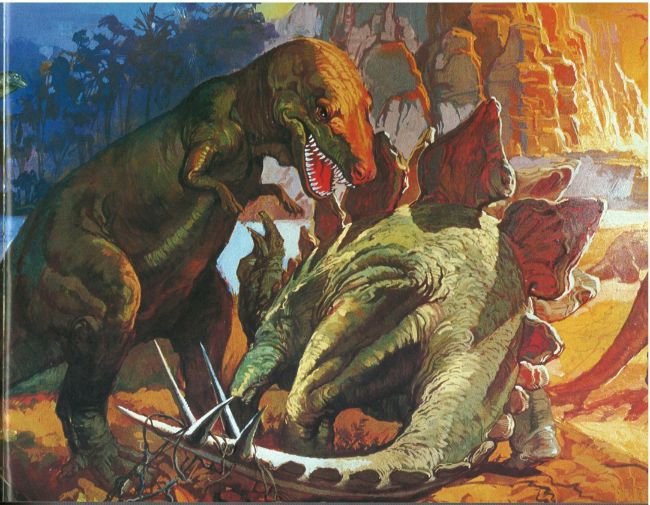 We then speed along to World of Motion and its humorous display of the history of transportation.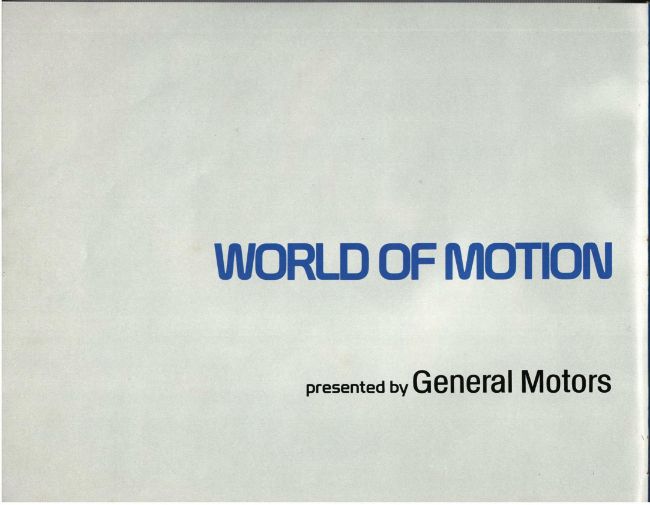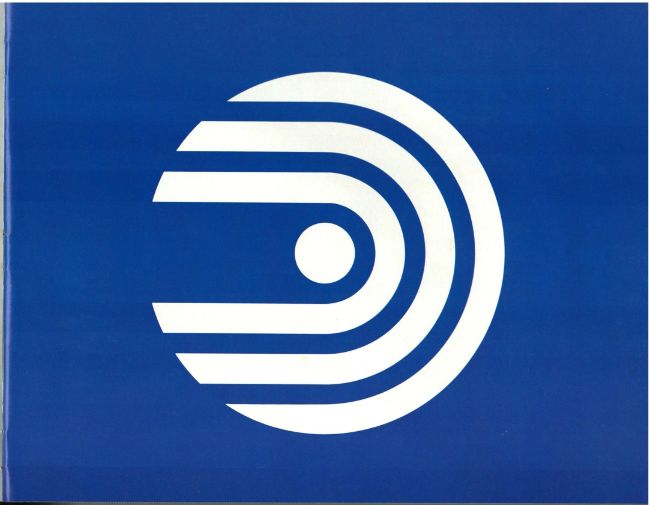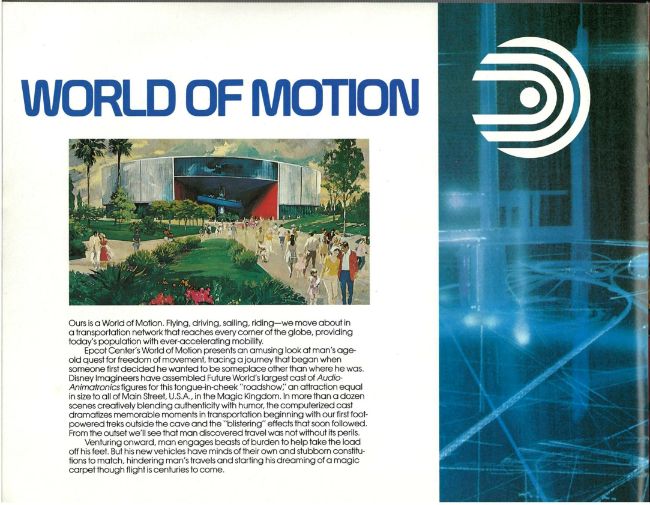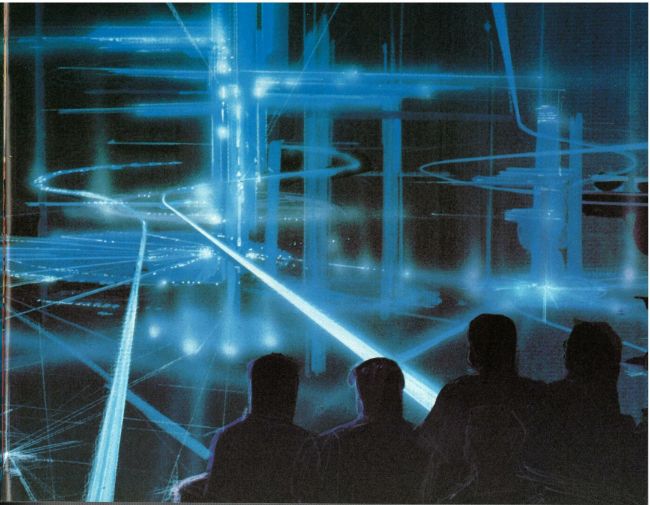 In addition to concept art, photos of the models of some of the attraction's scenes are included.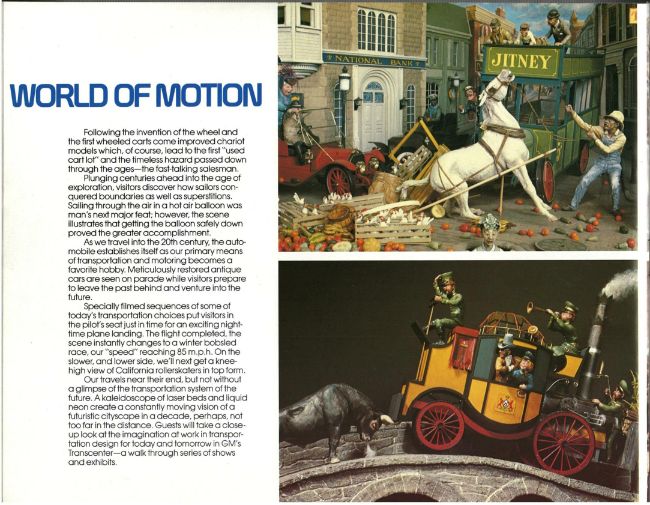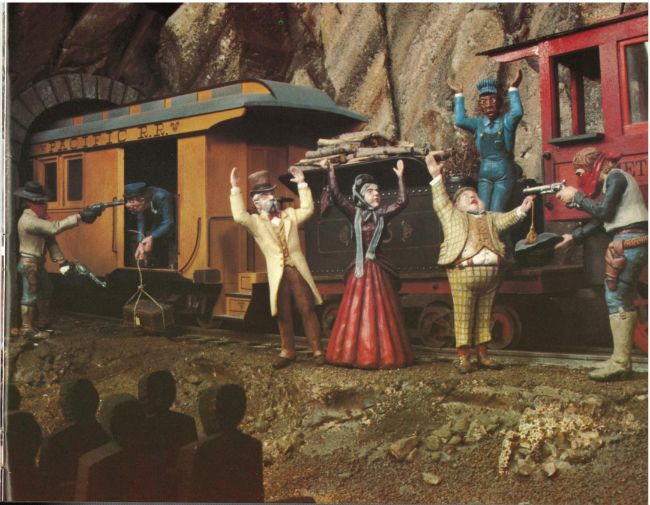 After all that fun, we're going to "hold up" here. Keep reading WDWNT for part two, where we pay a visit to Journey into Imagination, The Land, CommuniCore, and look into EPCOT Center's future!
MORE:
Concept Art Abounds in This EPCOT Center Preview Booklet From 1981
Witness "The Dawn of a New Disney Era" With This Commemorative EPCOT Center Pre-Opening Guide From 1982
Discover "The Spirit of EPCOT Center" and Uncover the Park's Roots With this Cast Member Booklet from 1982