We'll never get tired of Baby Yoda! He's so cute, that fans of "The Mandalorian" all across the galaxy are sporting his merchandise from head to toe, and there have been plenty of jewelry and accessories to match.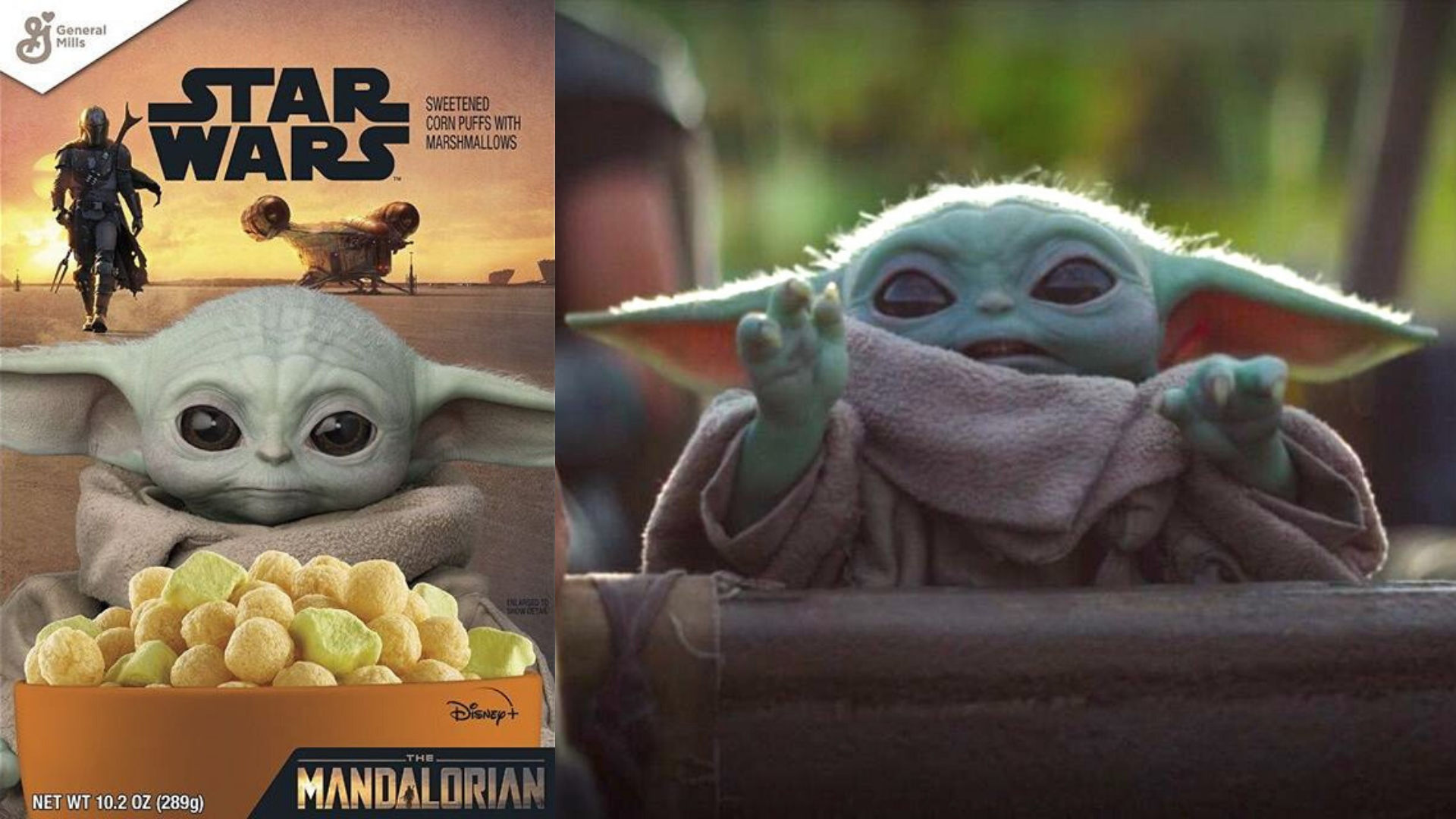 It seems there've been so many remarks stating, "He's so cute I could just eat him up!" that even the food industry has caught on, and now General Mills has gone and made it a breakfast-time possibility. In honor of May the 4th, the company announced that a new Star Wars cereal featuring "The Child" will be available to purchase this summer.
https://www.instagram.com/p/B_xFDZ8nT5n/?utm_source=ig_web_copy_link
This won't be the first time General Mills has released "Star Wars" cereal, as "Rise of Skywalker"-inspired boxes were released to grocery stores last year, as well as in 2015 and 2016. The cereal consists of "sweetened corn puffs with marshmallows", and from the picture on the box, it looks like those marshmallows will be green and Baby Yoda-shaped! This will make for a delicious bounty of a breakfast, especially if we can find a way to have it alongside that Baby Yoda Frappuccino from Starbucks.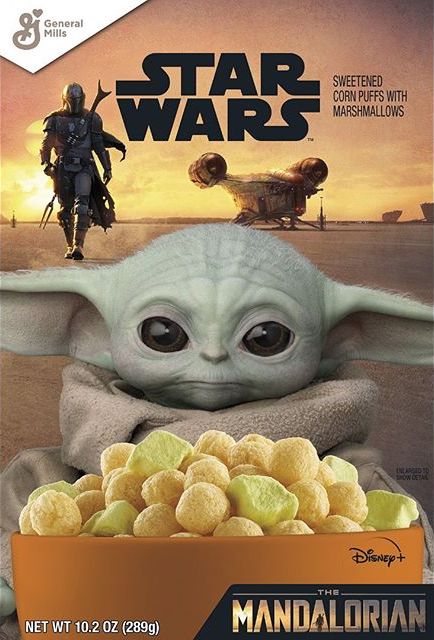 Even the busiest bounty hunters won't be able to miss breakfast again with those adorable eyes looking concernedly at them. We're sure if you start your day off right with a bowl of this cereal, the Force will be strong with you all day long!