With the announcement of a new Lululemon store coming to Disney Springs, and the shopping district's reopening this week, the future retail location is one of the few construction projects still featuring an active work site on Disney property. Today, just a day after guests were treated to their first view of the future Lululemon site, more progress is visible.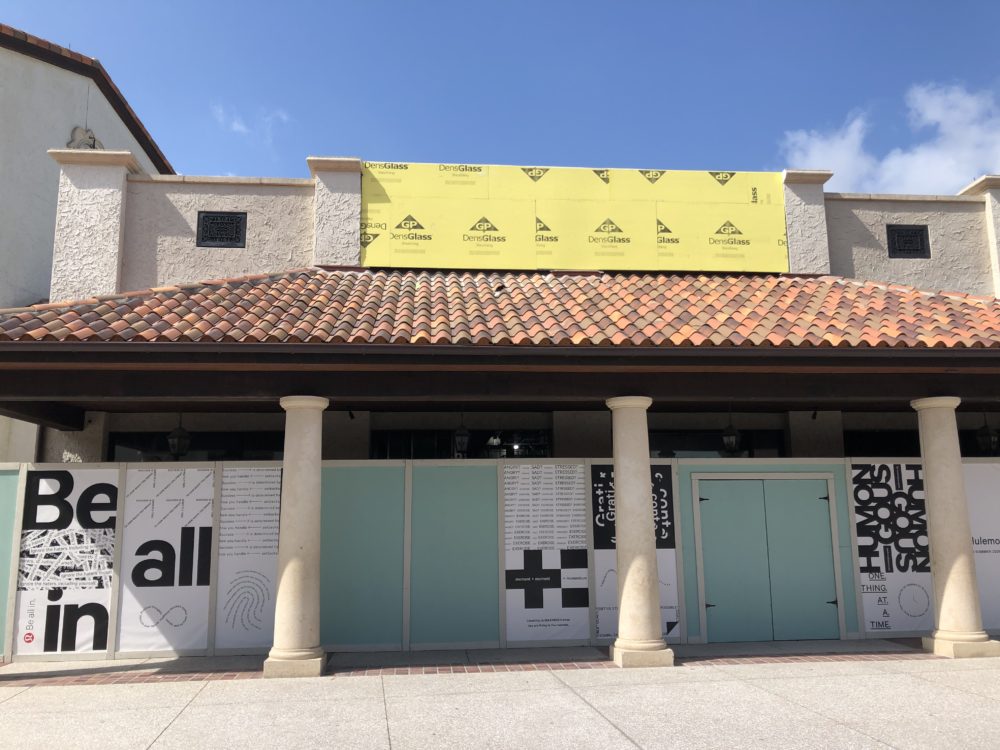 Guests walking past the storefront can now see additional signs of progress at the site.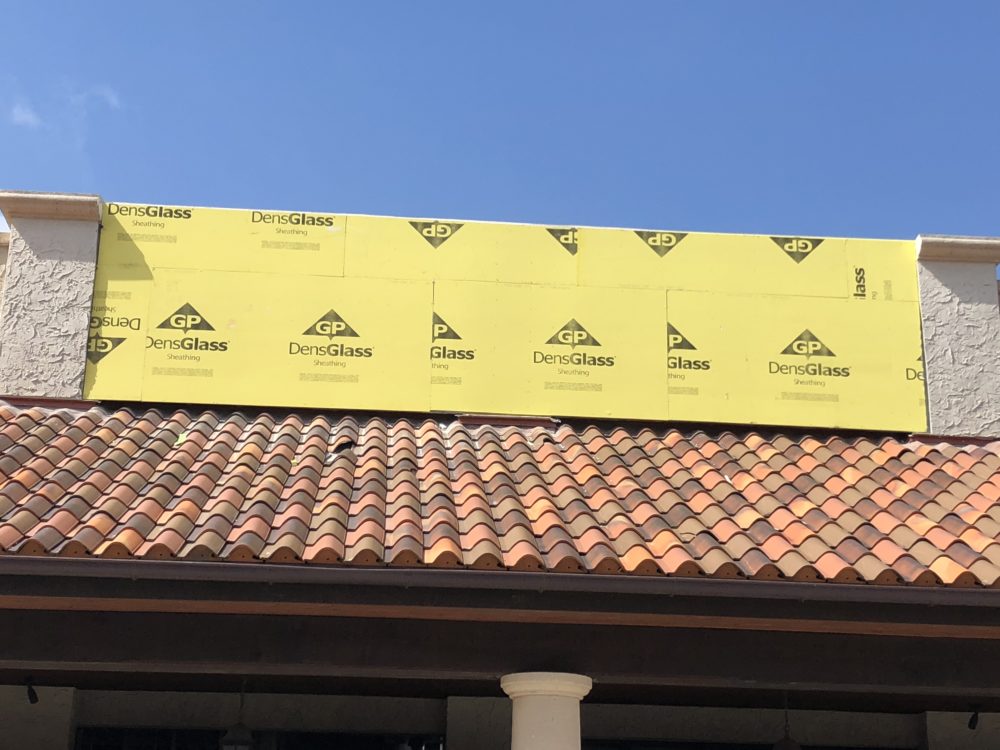 This large section of facade above the tile roofing has been removed since yesterday, and now features yellow construction materials in its place.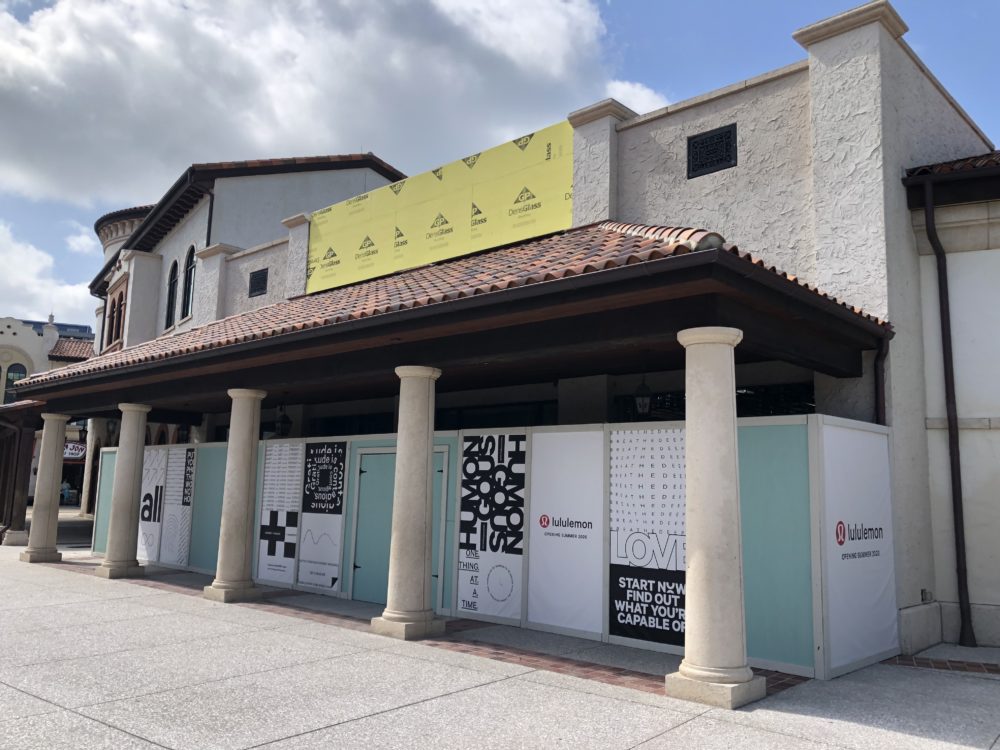 The bright yellow is quite a stark contrast to the muted tones of the surrounding facades. This will likely be for a new store sign to go up in place of the old wall section.
At ground level, construction walls are still blocking off the majority of the sidewalk immediately in front of the store.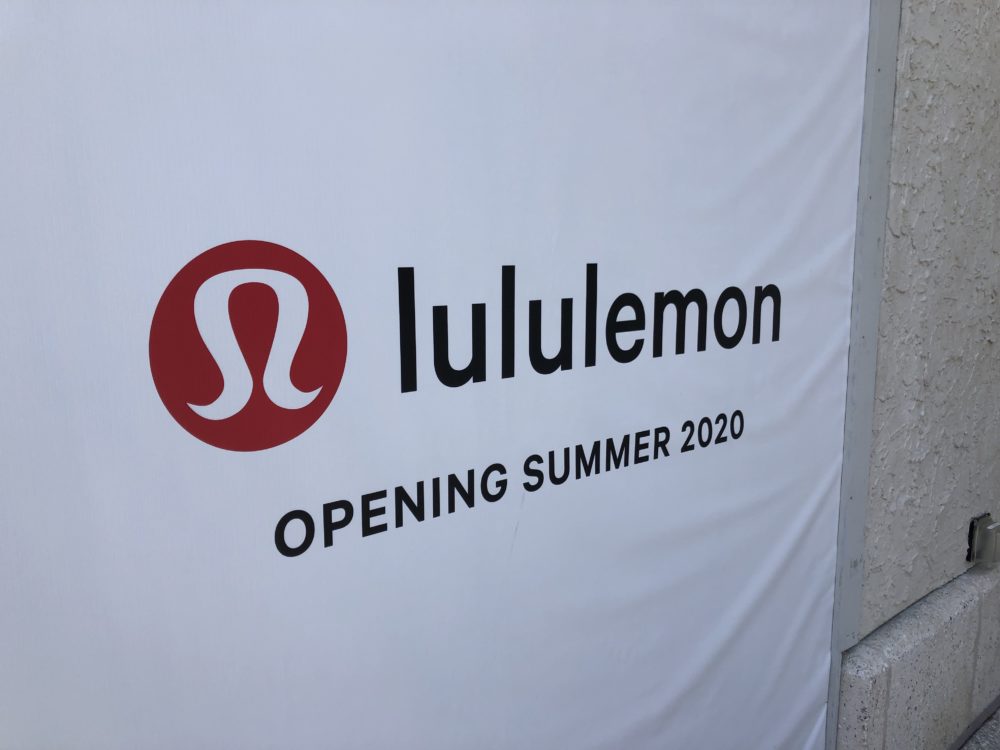 Wall coverings still show a Summer 2020 opening for the Lululemon store.
Stay tuned to WDWNT as we bring you up to date news on all of Disney's ongoing construction sites.