Today, Wednesday May 20th, marks the day that Disney Springs reopens to the public, following the Coronavirus (COVID-19) pandemic. Across the entertainment district, we have been noticing many newly-added updates to help aid guest safety during the pandemic. One area where we spotted fewer additions, however, were the restrooms throughout Disney Springs. Let's take a closer (socially-distanced) look inside to see…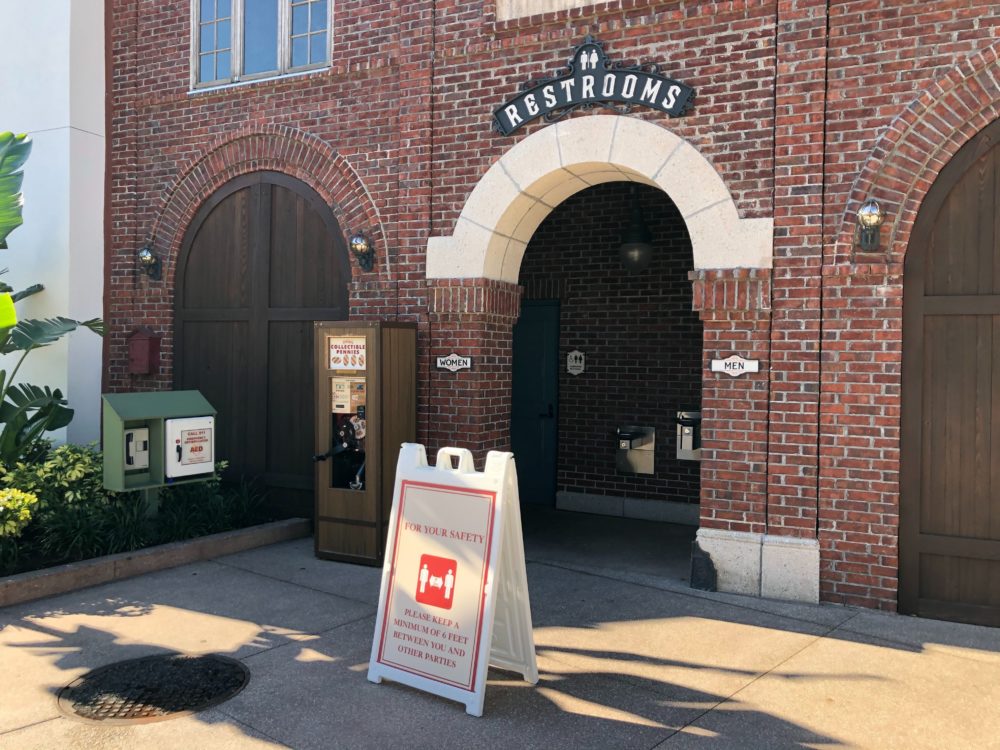 You can see first of all the presence of a social distancing sign outside the restroom. These have been noted all across Disney-Springs, along with other health-cautious signage.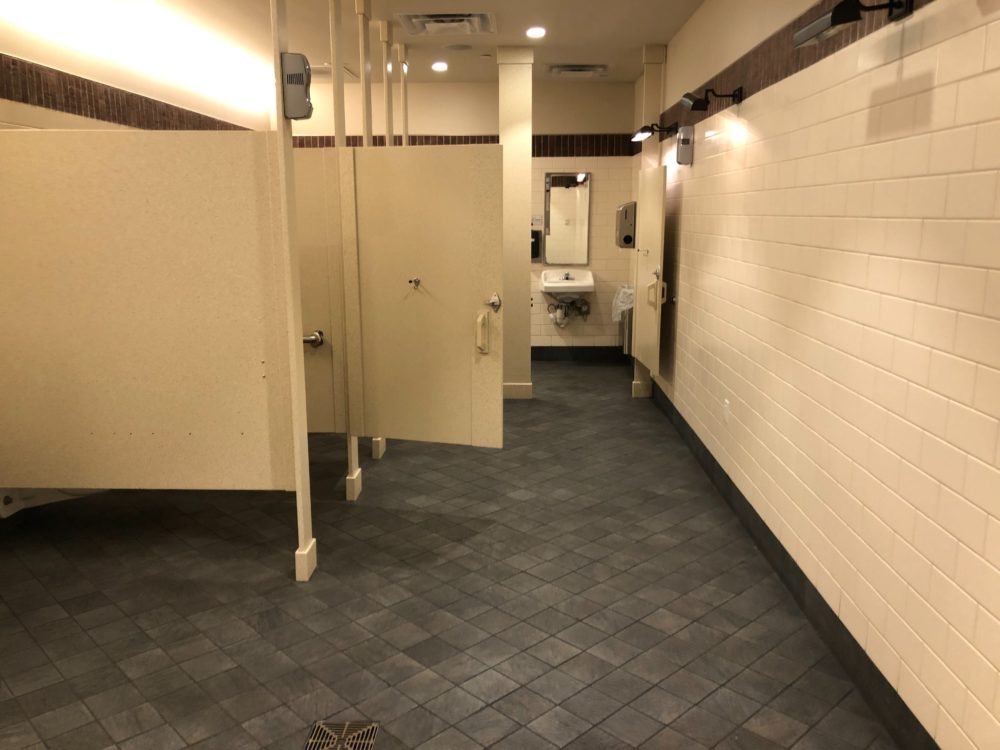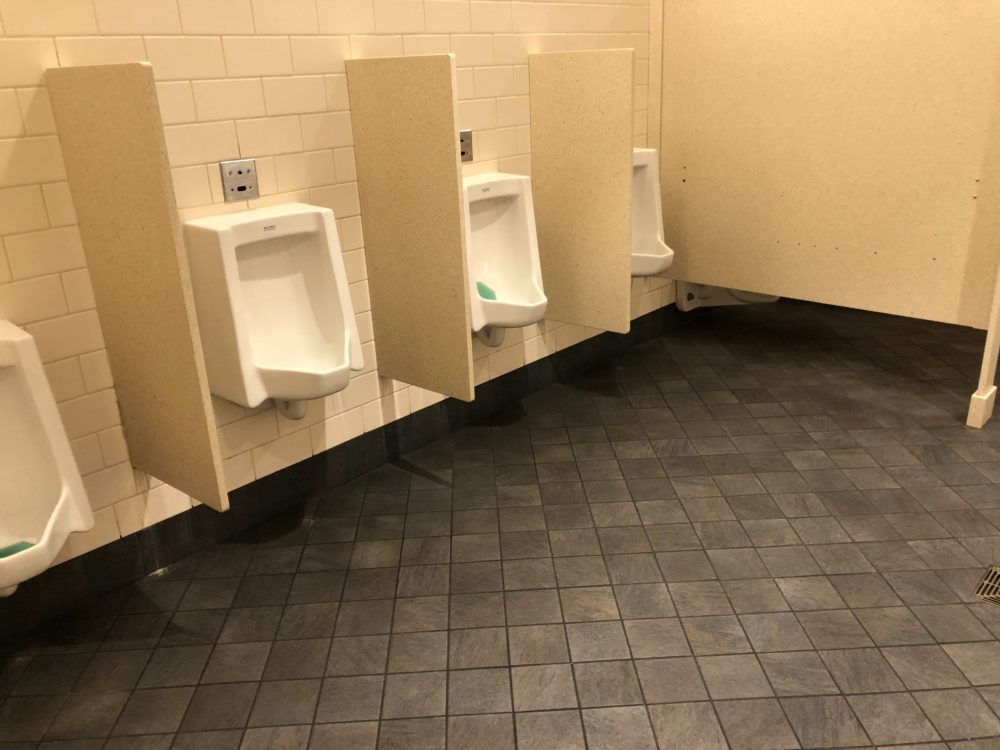 Inside the restroom itself, little seems to have been changed from before the pandmic closures.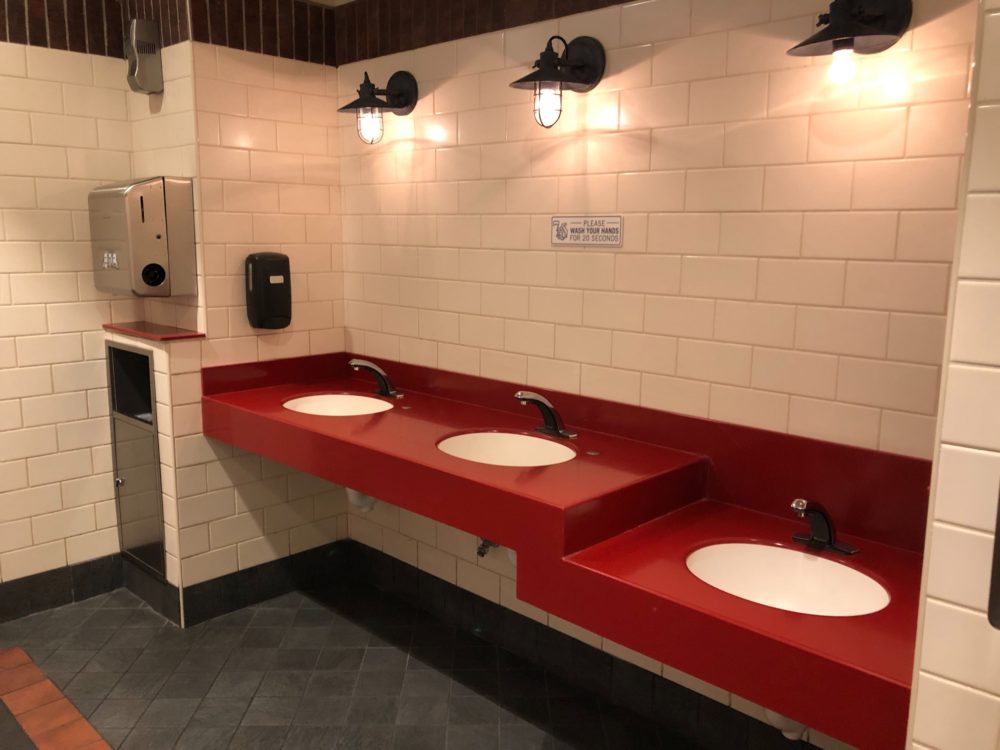 You will see, however, a small "Please wash your hands for 20 seconds" sign above the sinks. The small (albeit paramount) reminder reiterates that key government advice, that handwashing is one of the most effective ways to beat the virus.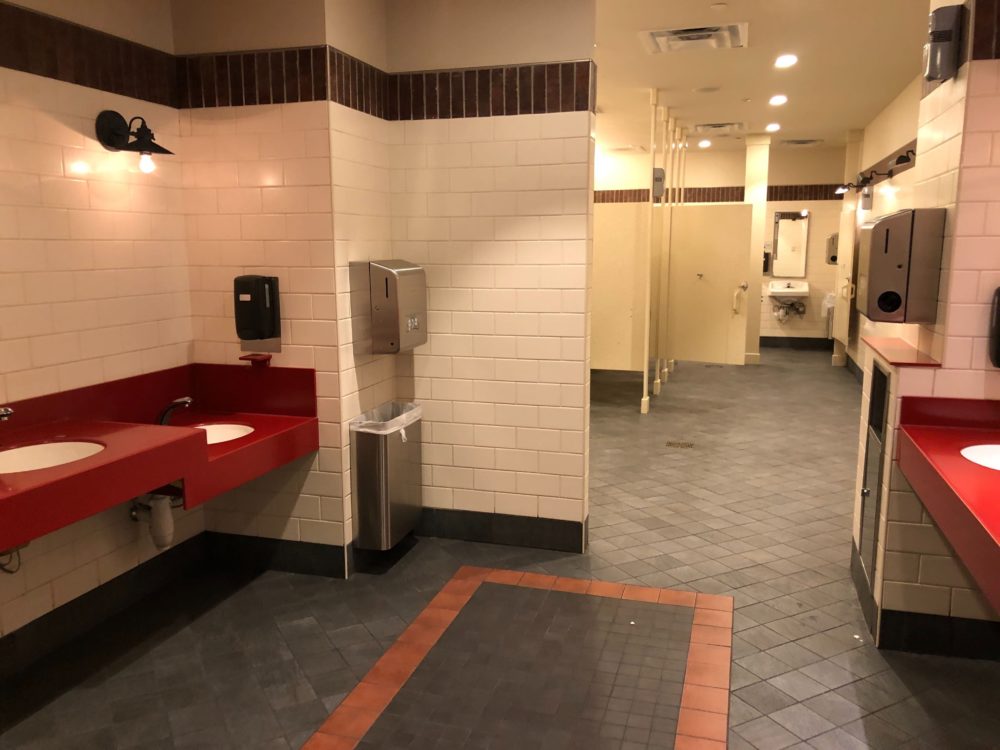 Let's take a trip to another restroom location to compare.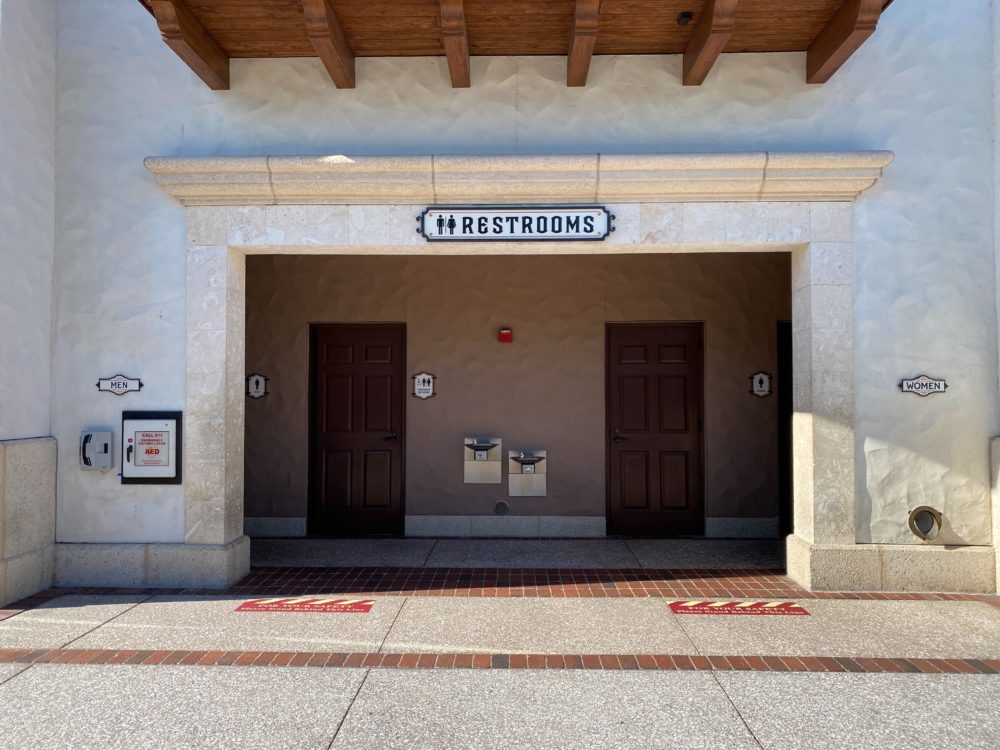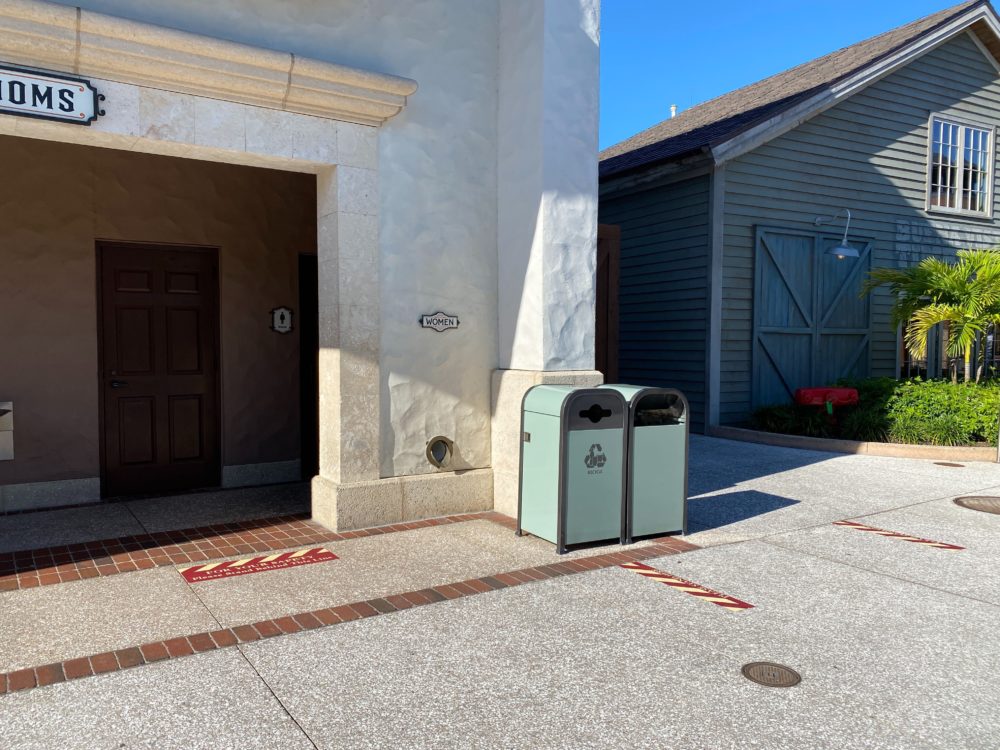 On the floor outside this location you can see the red and white striped social distancing markers on the floor, which are paramount in encouraging socially distanced queuing and waiting across Disney Springs. There doesn't appear to be a propped sign at this location, however.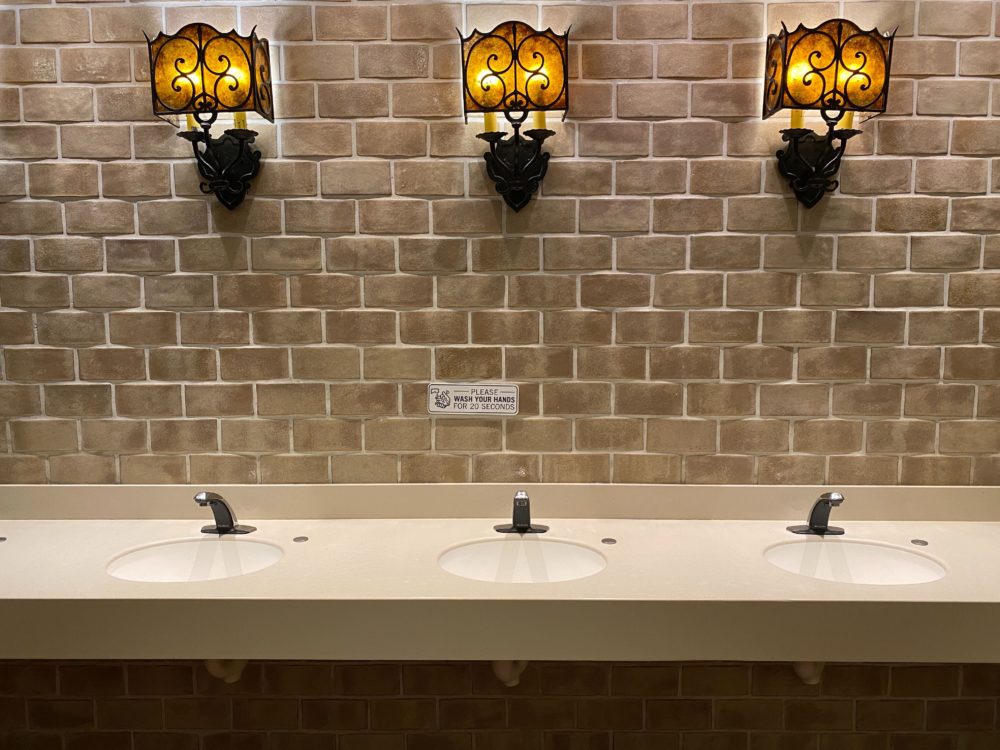 The same 20-second hand washing rule notice can be found inside this bathroom, too.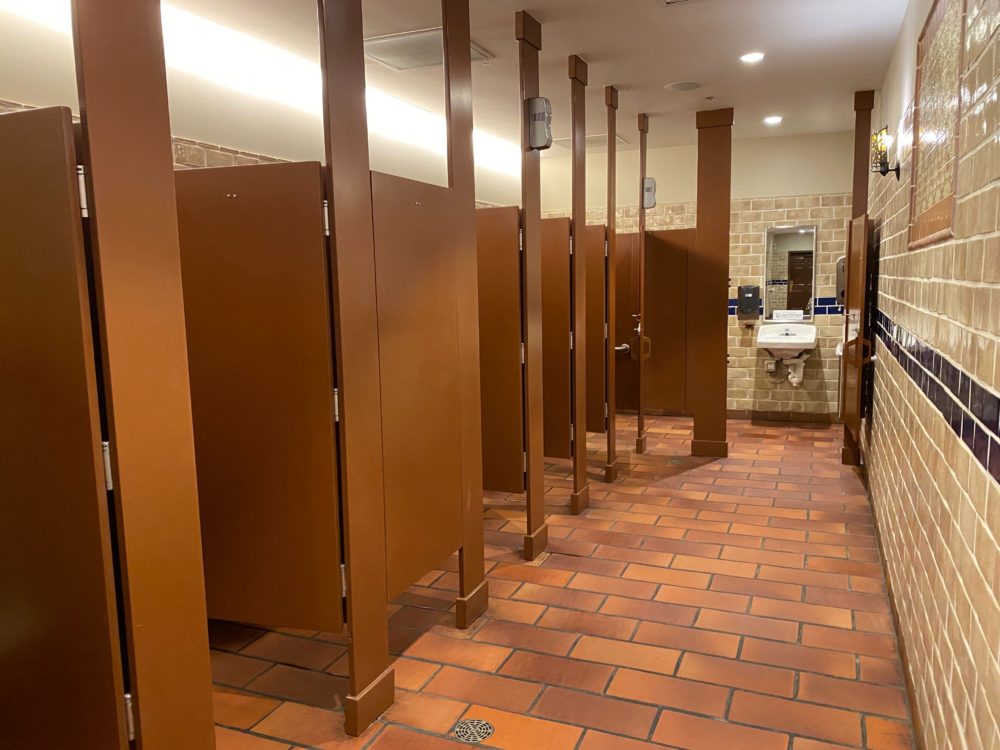 So, other than the notably small hand-washing plaques, there doesn't seem to be much else in the way of virus-protective measures within the restrooms. It is worth noting that hand washing stations are present throughout Disney Springs, scattered to allow people to sanitize without having to enter a restroom itself.
Will you be headed to Disney Springs this week? You can review all of the new Disney Springs guidelines here, and don't forget to read up on some of the Frequently Asked Questions here.